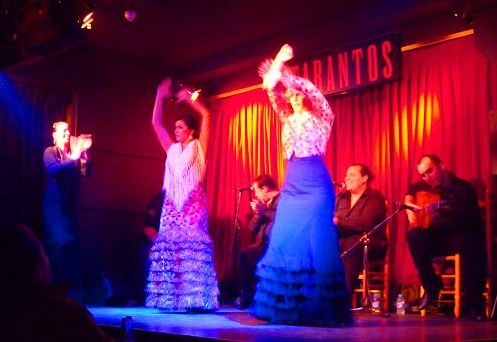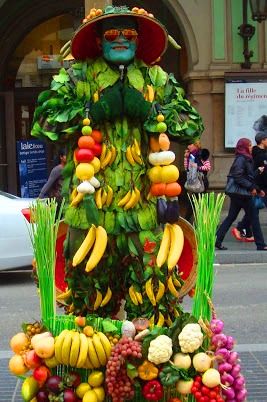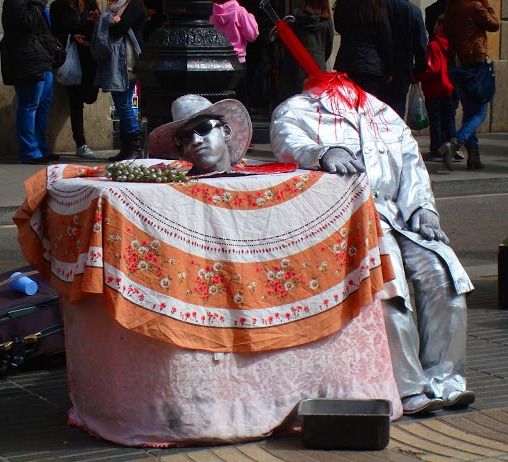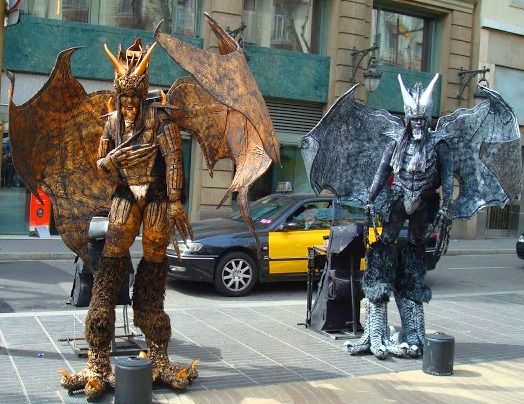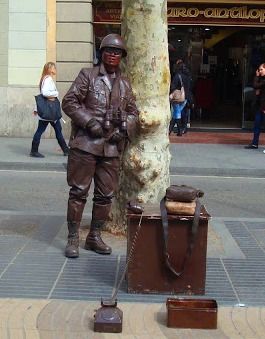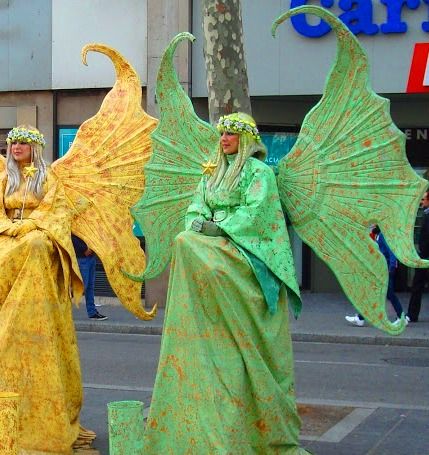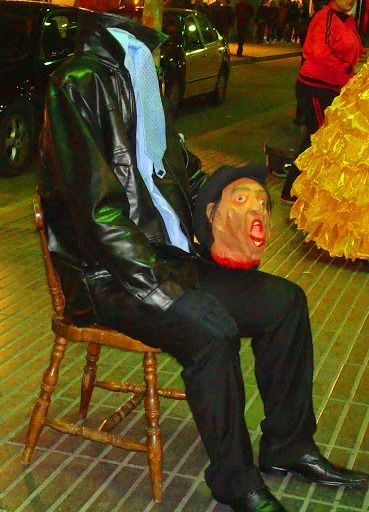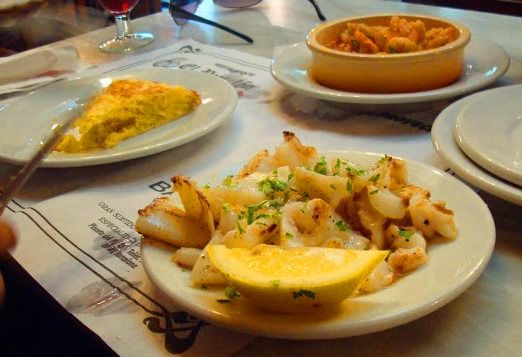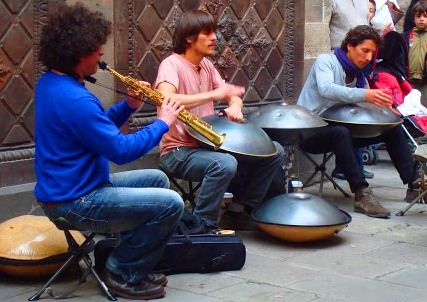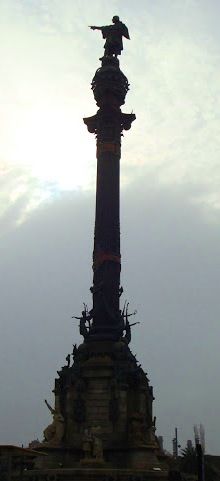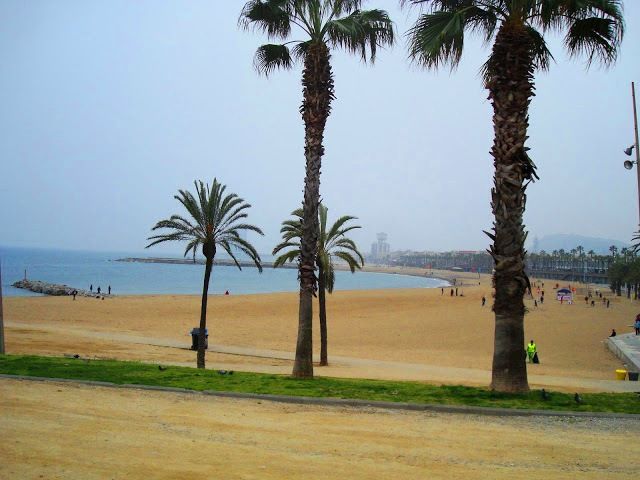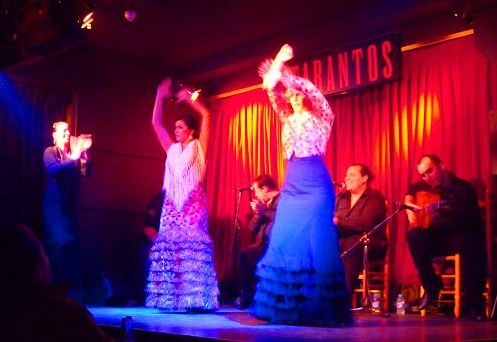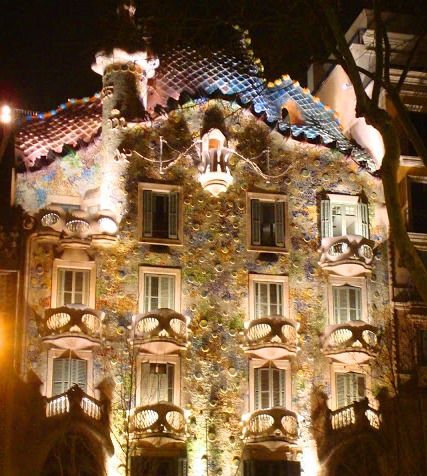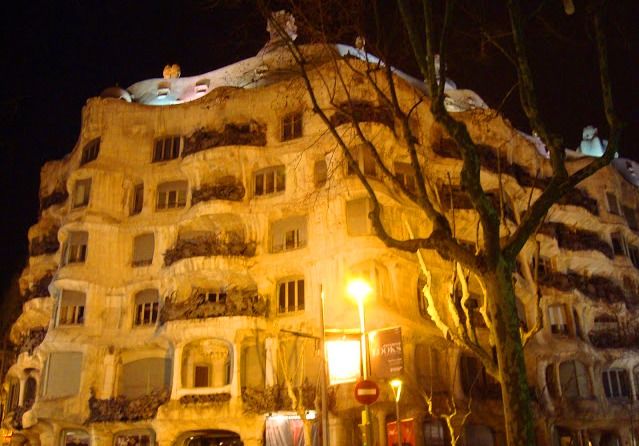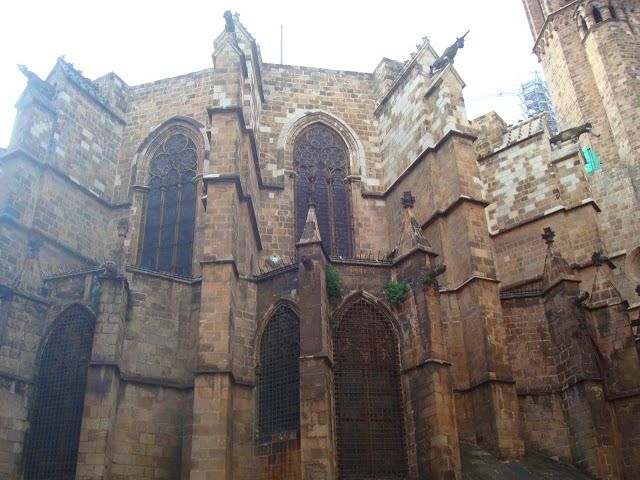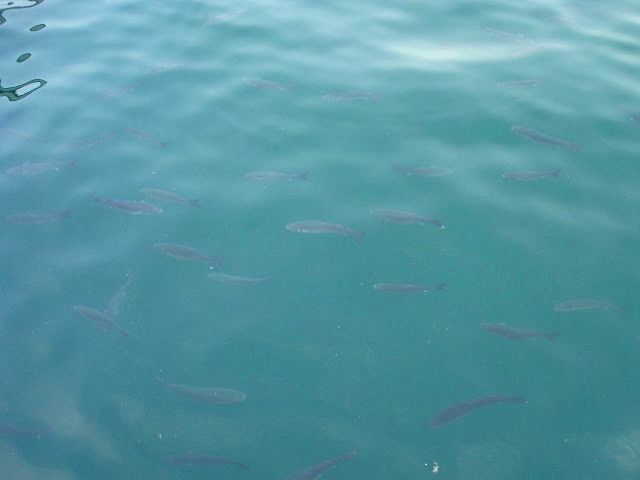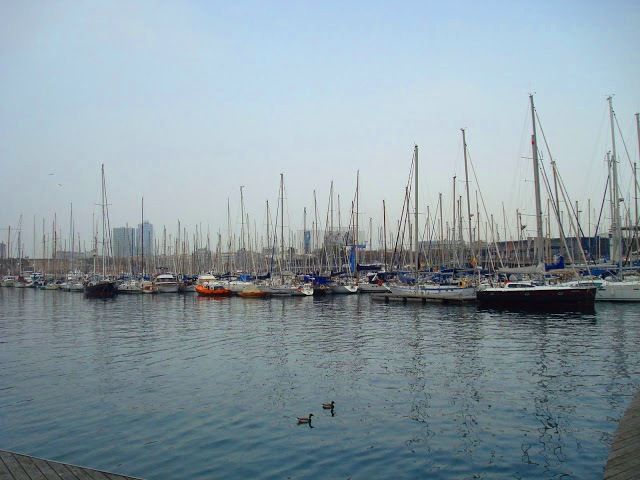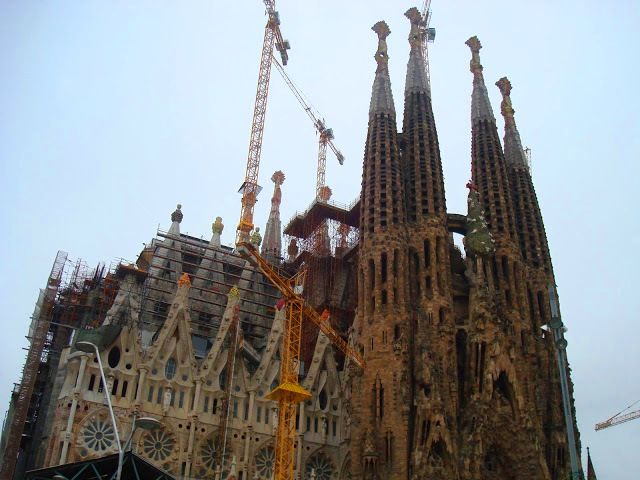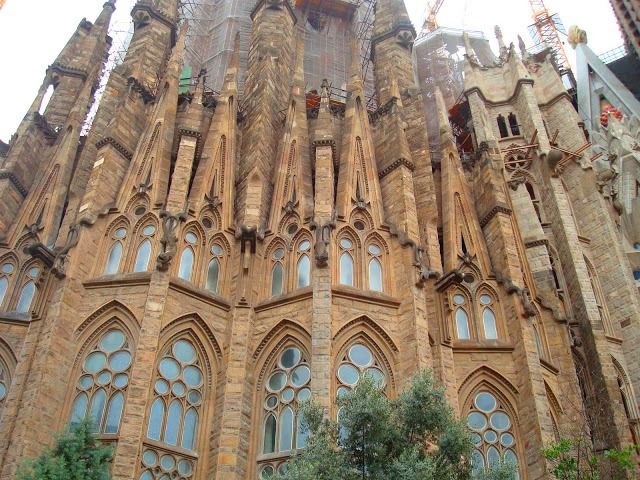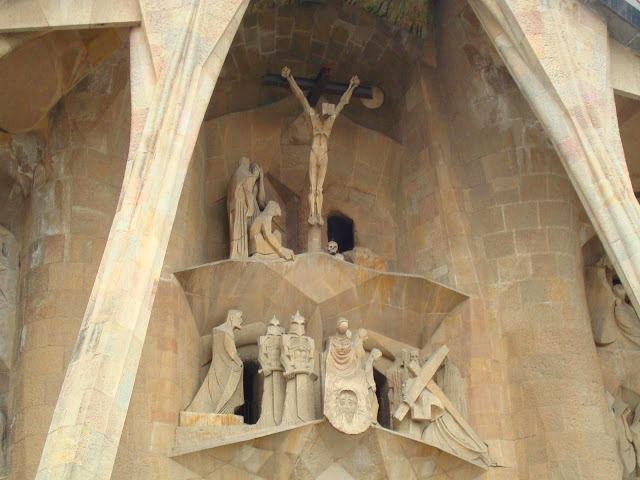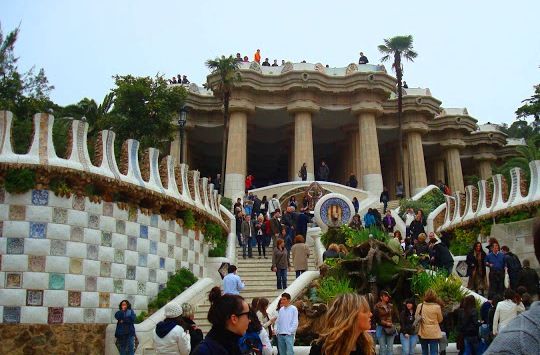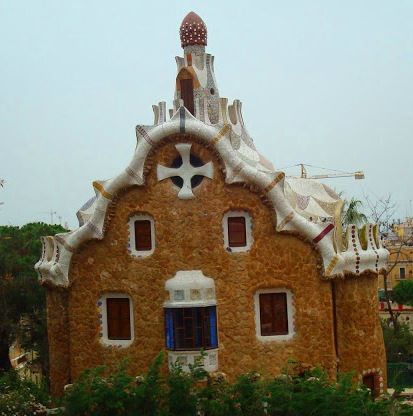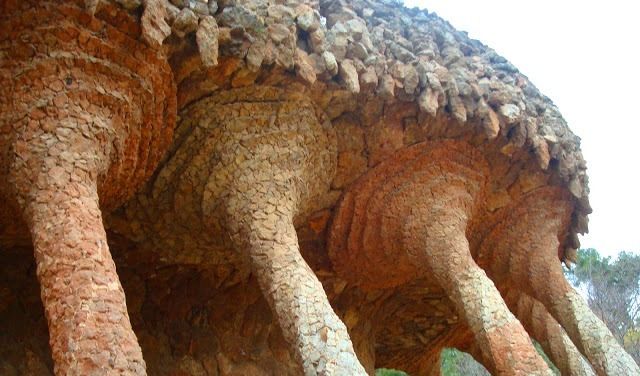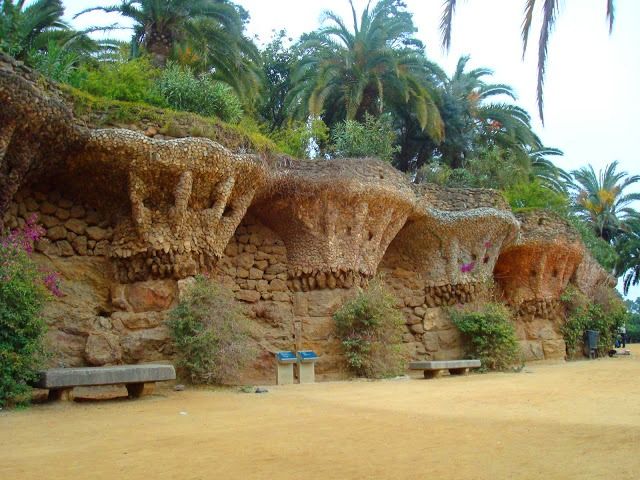 The first tourist-spot we visited in Barcelona was Las Ramblas. It is a vibrant, lively boulevard that extends from Placa Catalunya (square considered to be the city center) to Port Vell (old harbour in English). The poet Lorca often comes up in discussions to describe the beauty of this street, as he had done justice by describing it with his words as "the one street in the world I didn't want to end".
The husband and I stayed in El Raval, and were at a couple of minutes' walking distance from Las Ramblas. That is how we were quite close to all the must-see places around the boulevard. One of the attractions in Las Ramblas are the human statues and street performers. They add a certain character to the street, apart from adding colours to it. There are quite a few shopping and eating places along this street, that keep it alive.
On one hand of Las Ramblas, you have the El Raval and the other Barri Gotic (Gothic quarter - center of the old city). Barri Gotic has a complicated street structure. It was in this labyrinth that we stopped for a break of tapas and sangria. The walk through Barri Gotic was made surreal by a performance by street artists playing an instrument called El Hang. Hang is basically a kind of drum. Now imagine listening to it in the old city that makes the sounds echo through the old structures. Magical is the word you are looking for.
One person whose work is impossible to miss in Barcelona is Antonio Gaudi - a Spanish architect with a distinct view on designing buildings. His masterpiece, the still-incomplete Sagrada Família, is the most-visited monument in Spain. We also saw his creations at Casa Batlló, Casa Milà, and Park Güell. It gets my double thumbs up in case you are up for something unique in the field of architecture, that will also bring a smile to your face.
No visit in Barcelona can be complete without watching a live dance performance. We went for a Flamenco performance, that kept our eyes glued to the stage.
We wrapped up our visit to Barcelona with the Nova Icaria beach. Although, we could have skipped it as the weather during the time was cold and not a favourite with the beach gods. Well, for the next time then.