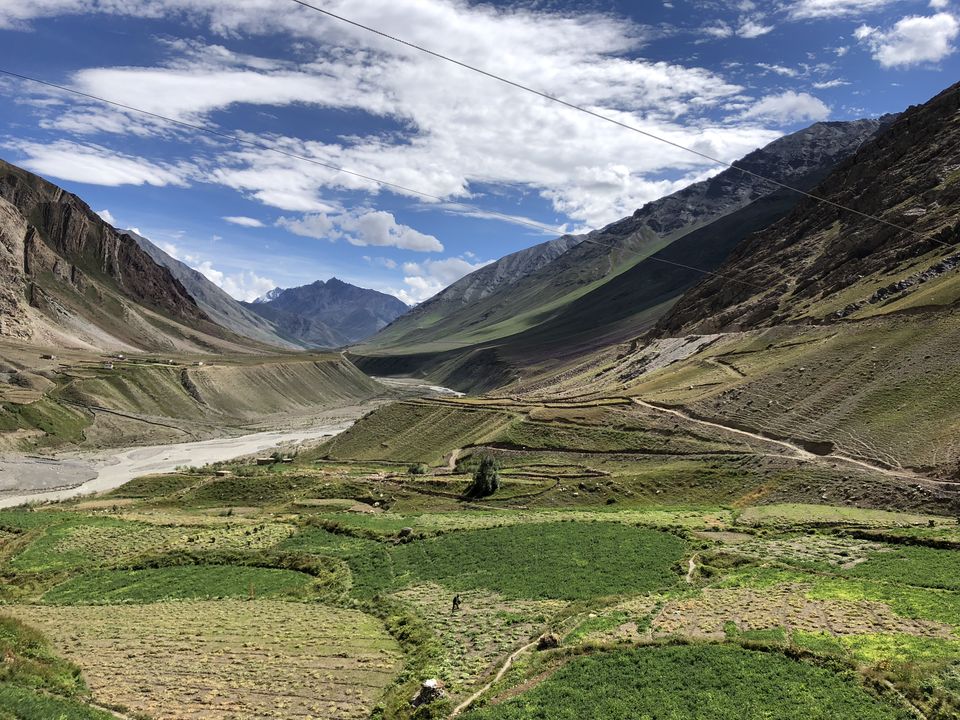 Spiti is not just a valley, it's a FEELING! ❤️
A feeling of romance!
On day 3, we reached this marvelous place in Pin Valley and its my first love now. At 14,500 feet, where the Pin river flows in silvery ribbons surrounded by green landscape, lies a small village with a population of around 200-called Mudh. Totally in contrast to brown barren mountains in Spiti, Pin valley was magical with its greenery. I am missing Spiti way too much today and it is the place which pushed me to start sharing my travel experiences.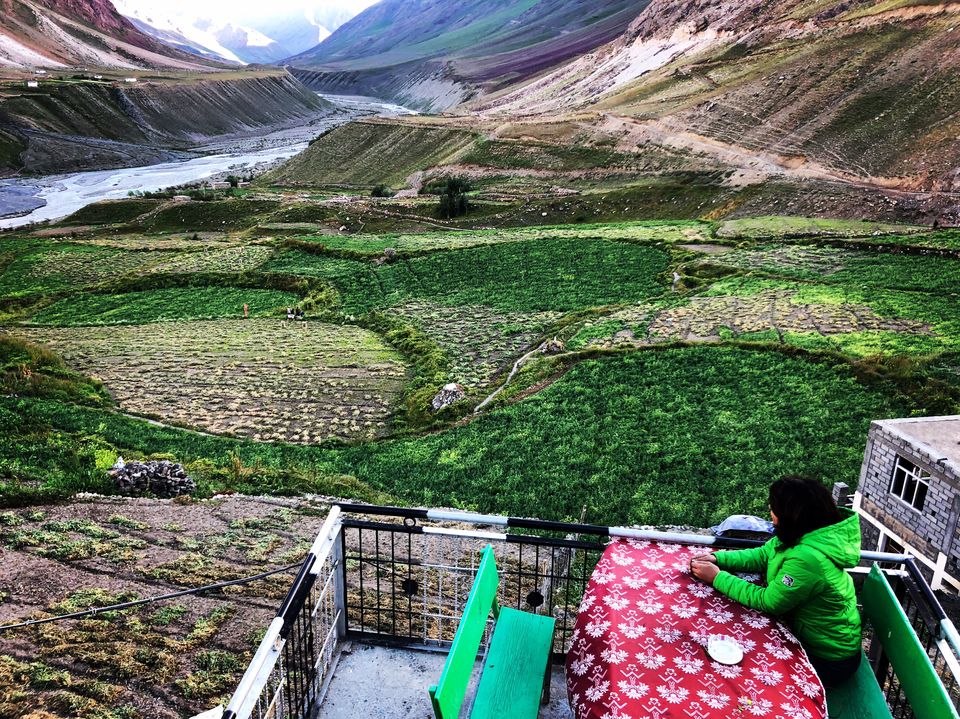 I was mesmerized by this place and luckily our guest house had the ideal date spot. I was involved in some deep self-romance spending hours in that spot just looking at the views around, hearing the sound of river flowing. That's when I thought I need to start documenting my travel experiences as I wanted to remember that time as it was. Then started thinking about how naïve I am at writing, so thought of sharing short stories from each experience because one blog post couldn't have contained all this place has gave me. And that's how the "Spiti is not just a valley, it's a FEELING" began, because I still can't describe it in words and up for being in my magical place anytime again (shout out, I can tag along).
With no network at all, I was taken aback to the 70's (though I wasn't even born then) when I used a landline phone to call my mother. There was a list of phone numbers the locals had written for their regular calls and stood in queue during the phone availability timings! Later in the evening, with two of my friends I started walking towards the pin river. We walked barefoot, the best pedicure you can ever get. Though the little pebbles hurt sometimes but the very next moment was soft sand massaging my feet. It started getting dark and we headed back to our homestay.
Again at night, I was back at my ideal date spot but this time not alone. Though it was chilling, I was embraced in a blanket with the company of thousands of stars and the shimmering Milky way against a dark black night. It was a triple date, the Mars shining bright with tinge of red (pardon me, I am bad with colors). While I wasn't getting enough of all these, I spotted a shooting and instantly thought of making a wish (courtesy – Kuch Kuch Hota Hai/ SRK fan). I was thrilled yet surprised to realize that I couldn't think of asking anything. It wasn't because I don't want anything but that time I had everything which I didn't even know were the only things I wanted. I realized that I was searching for what I really want in life, but you know what I had absolutely no idea what that is. Sometimes as we search for one thing, we discover another and I discovered my first love. Now with every shooting star, I would wish – TAKE ME BACK TO MY MAGICAL PLACE – MUDH!
What's your magical spot?!