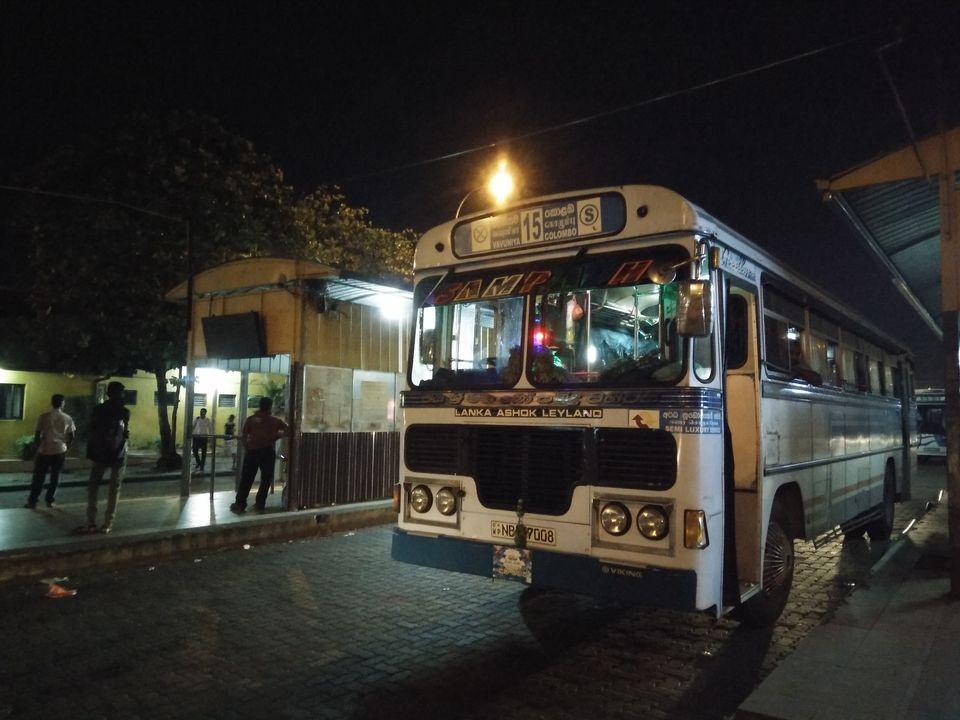 One random weekend, Pilla, Mehta & I were chatting on our group and we realized that we'd never gone on a trip together. So we started planning for the weekend of 15th August. Potential destinations – anywhere in the southern half of India qualified as the three of us were sitting in Cochin, Hyderabad and Bangalore. After much debate, we zeroed in on Ooty, Pondicherry and Kodaikanal. And then, we went to Sri Lanka!
To start off, we decided to make this a proper backpacking trip – travelling like the locals, living with the locals – and we ended up seeing a major part of the island and spent only around 9000 bucks (excluding the flights, of course).
We took a flight to Colombo from Chennai (Spice Jet offers great deals to nearby countries – in fact my Dubai trip was also via Spice Jet). We got there in about an hour and as we landed, I could see the similarity of the landscape to Kerala – greenery, red-tile-roof houses and coconut trees.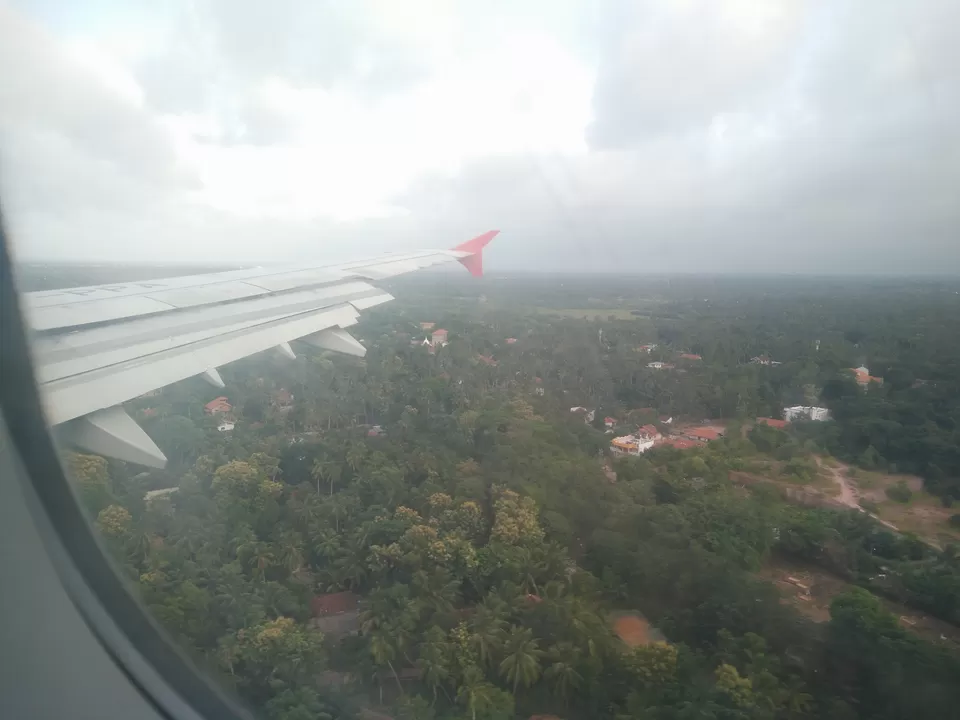 We landed at the Bandaranaike International Airport at 7 AM and took a bus to the Colombo Fort bus stand which is about 35km away. On reaching the bus stand, we were relieved to find out that all the buses had their destinations written in three languages – Sinhalese, Tamil and English (two of which we could read). We decided to check out the Gangaramaya Buddhist Temple in Colombo first and took an auto to reach there. Auto-rickshaws are called tuk-tuks in Sri Lanka (which makes sense, as it is much easier to say and also saves a few letters while writing!). Colombo looked quite like any city of South India (I found it resembling Trivandrum) but we could see many new skyscrapers making their way up to add to the skyline. The population was less for a city of its size and it was visible in terms of how less polluted it looked. And one thing that really appalled me was that the drivers gave way to pedestrians at zebra-crossings!
We reached the temple and at the entrance, we had to pay entry fees (all tourists need to pay). It was a nice tranquil place in the middle of the city with a stupa in the middle and many statues of Buddha all around.
There was a replica of the Bodhi tree and we saw many children dressed in white traditional Buddhist attire praying and offering water to the tree. We even spotted the Ashoka pillar and the emblem with the four lions all around the tree – Ashoka's people, who had brought Buddhism down south, had surely paid homage to their king! After spending some time here, we walked around to a nearby lake (which again had a temple on an island) and another island which we could reach by a bridge.
The sun got stronger and we decided to move on. After a quick breakfast – buns, noodles, porota and dal, we headed back to the Fort station. There are multiple terminals in the bus stand and you really need to keep an eye out for the terminal which has your destination written on it. We decided to try out some Tamil and asked around for the bus to Galle. The locals had nothing to do with Tamil (which was a bit disappointing for us). But they pointed us to the diagonally opposite side of the bus stand. And upon reaching that end, someone pointed us back in the direction we came from. It was really funny and we encountered this so many times during the trip that we have all become pros at impersonating a Lankan who is showing you where to find a bus! One guy simply refused to show us where the bus was without correcting our pronunciation of the word Galle (apparently it is pronounced – Gaaa-ll, where the ll sounds like the Malayalam/Marathi letter and you need to roll your tongue – you get the picture). Once he was satisfied, he showed us where to go and we finally got our bus!
It was a local bus, which meant that we'd get to see the entire coastal route to Galle. There is an alternate and much faster route on the expressway which goes further inland but the bus departs from Maharanama bus stand which is a bit far away from Colombo Fort. Anyway, we got to see the good parts of Colombo – the Galle Face seafront among them.
It took us about 4.5 hours to reach Galle and the bus journey was anything but pleasant (thanks to our crazy driver!). Luckily, the driver changed near Bentota and the journey got much much better! The sea breeze was soothing and the landscape was beautiful. We saw (ok, I saw coz the other two were sound asleep by now) many turtle hatcheries near Bentota. Sadly, that would have to stay till the next trip. We passed through Hikkaduwa where we were to stay for the night. Once at Galle, we looked around for a place to have lunch.
Sadly most places were non-veg and the only veg option we could find were buns. You'll never go hungry in Sri Lanka as buns will come to your rescue wherever you go. And they are fresh. And dirt cheap. A common practice is that the restaurant brings a huge tray with many variants – plain bun, fish stuffed rolls, egg, chicken etc. You can pick and eat whatever you want and pay for what you ate while they take back the rest. Once our hunger was sated, we headed to the railway station to see how long we could roam around in Galle. We had close to 2 hours. We walked around to the iconic Galle fort (which most cricket lovers would have seen as it is right opposite the international cricket stadium). Just a week back, there was an Australia-Sri Lanka match being played here. Right now there was some other local match going on.
As we stood there, a tuk-tuk drove up to us and offered to take us around Galle and give us a tour. It was a really economical deal and we took it. Galle is a colonial town which has seen the Portuguese, the Dutch, the British and the Muslims. The influences of all these people can still be seen as you go around the streets. We checked out the Galle fort, saw the lighthouse, an old church and a view point where we saw a guy diving straight into a bunch of rocks in the sea down below.
We returned just in time for our train to Hikkaduwa. There was a German couple sitting next to us and they seemed super excited as they had never seen such trains with open windows and so much noise (not too different from the general class compartments back in India).
A lady sitting near us pointed us in the direction of our guest inn when we reached Hikkaduwa. After a quick bath (our faces were almost black with the long bus journey), we headed out for dinner. We had an amazing seafood platter full with crab, prawns, squid, fish and some other things I've seen on TV but do not know the name of.
After a long walk along the highway, we decided to crash for the day.
We were supposed to take the 5:30 AM train to Colombo but we all woke up at 7! We quickly rushed out to the station and found that there was one train arriving in 15 mins. We quickly packed some buns and rushed to our train. The train tickets were those cardboard stubs which we used to get from old weighing machines in railway stations. Sadly, I couldn't keep any as souvenirs as we had to return them at the destination station. We did not get any seats and had to stand all the way to Colombo.
It was a beautiful view – gardens all around, the rock standing majestically in front and the sun behind us – perfect for photography as well! As we got closer, we could see the steep path cut along the rock leading all the way to the top. It was tough and steep (we saw one person collapsed on the steps due to cramps) but we made it all the way to the top. We even checked out the paintings which were on top of the spiral stairs. It was a marathon run for us, having started in the morning from Hikkaduwa, standing two hours on train, running around and getting a bus, sitting continuously for 5 hours and then trekking all the way up here.
We clicked some pics and walked around. We could hear the wind hitting one side of the rock. When we walked over to that spot, we were literally blown away by the sheer force of the wind!
We watched the sunset and walked down towards the parking. To our dismay, our driver wasn't there – he had stayed in the other parking which was all the way on the other side of the rock. Left with no option (and no phone), we had to walk the entire stretch in the darkness (I could swear that it was more than a kilometer). Worst part for me was that I didn't leave behind my luggage at the salon and I was carrying my bag the whole time! We finally made it and took our ride back to our guest house. It was a home with an extra room that was converted into a home-stay. So basically, we were staying with a family there in Dambulla. After a refreshing bath, we sat down in the back-yard and talked for hours before finally crashing.
We got up early and walked straight to the Dambulla cave temples. From the main road, you can spot the huge Golden Buddha.
This is where the climb starts towards the caves. It's a good hike, especially in the morning when there is a cool breeze. What I liked most was that there were very few tourists – which felt good! As we neared the top, we could spot the Sigiriya rock and the hill next to it – they seemed like a long way away, shrouded in mist. We reached the top and I saw that it was quite different from the cave temples I'd visited before in Ajanta and Ellora. A closer look showed that it was actually similar to Ajanta with the cave carved into the side of the huge rock with drip lines that kept the insides dry during rains.
There were many paintings depicting Buddha with numerous statues of reclining Buddhas. I noticed that all these statues had an ornamental pin/comb in their hair.
After spending some time in the tranquil of the cave complex, we headed back down – this time taking another route – more steep and adventurous than the normal route. We had breakfast at a local place nearby – idiyappam (the food here was very similar to Kerala). The guy serving us asked us where we were from, to which two of us said Kerala. He said he had friends there as he used to work in Saudi earlier. I asked him whether there were many people from Kerala there, to which he responded (even with his limited English, he said these exact words) – "Too many Kerala people there!" Yup, the Middle East is our offshore district! We then said goodbye to the lady who hosted us and went to the Dambulla bus stand to catch a bus to Kandy. We let two buses go as they didn't have any seats as we knew that Kandy was more than 2 hours away. After a 45 minute wait, we realized that if we had to finish our plan for the day, we HAD to move! So we dumped our stuff into the back of the next bus that came along and squeezed ourselves in. We hardly had place to stand but we hung on hoping that these people would get off before Kandy. Luckily, a lot of people got off at Matale (which is about 90 minutes from Dambulla) and we got seats! We reached Kandy and got off near the railway station.
From the map that I'd downloaded, I could see that we were at a walkable distance from the Tooth Relic Temple. We decided to have some lunch first and walked into a mall nearby. Without many options, we decided to step out and explore some more – and it started raining! It was more of a drizzle than a downpour and we kept walking. I could see the Buddha sitting atop the tallest hill nearby looking at Kandy. As we got closer to the temple, we saw that both sides of the road were full of people. In fact, these people had made themselves comfortable sitting on mats, eating out of their picnic baskets. I hoped this wasn't the line waiting to enter the temple – in that case, we'd have to skip it. The intensity of the rain grew and we didn't have any umbrellas, so we went into a café nearby. After a quick lunch of burgers and sandwiches (which were delicious!), we spoke to the café owner who told us that we could get into the temple easily as this crowd was waiting for something else. It was the annual Esala Perahera festival and all these people were lined up to get a glimpse of the procession that would make its way across the city. The café guy also told us that if we were planning to leave, we should do it before 6 PM as all the roads would be blocked after that. Once again, we were treated to the Lankan hospitality as he agreed to keep our bags safe while we visited the temple (we did carry our passports and all the money - one can never be too safe).
Tourists need to buy tickets to enter the temple – luckily Indians get tickets at half price here as well! We explored the temple – the tooth relic is claimed to be from Buddha himself. After we were done, we collected our bags and walked back towards the railway station Goods Shed as the bus stand was also near it. Once again, we were directed in multiple directions before finally spotting a bus to Nuwara Eliya – the last place on our itinerary. This journey would be around 2 and a half hours and we were grateful to be on the bus at its source (we got seats!!). It was late by the time we reached the bus stand at Nuwara Eliya from where we walked to our hotel. We booked a cab for the next day which would take us to Horton Plains and back. We found out that there were some Chinese students in our hotel who were also planning to go there – so we clubbed the transport to get a cheap deal!
We got up at 5 AM and got ready to leave for Horton Plains. As we got on our car, a guy from Netherlands, who was also staying there, jumped in along with us. It was an hour long drive to the national park. On the way, our driver asked us if we knew Tamil and to his relief, we said yes. It just broke the floodgates it seemed! He went on and on after that, happy to have someone to talk to in his native tongue (he hailed from Trichy). There was a long queue for the tickets – our driver managed to pay the ticket guy some commission and got us in fast.
It was a pleasant trek – a total of 7-8kms along two routes which ultimately led to the World's End – a sheer cliff at the edge of the park. The whole park was barren with tall grass growing all over the plains – one board said this was the place where Hanuman, with his tail on fire, burnt Lanka due to which trees don't grow here anymore.
You can also spot Baker's Falls along the way. The whole thing took about 3 hours. We dropped the others at a nearby railway station in Pattipola from where they headed off to Haputale. We went straight into the town where we converted some more currency (we got a proper Rs.2 conversion rate here – be careful of fake notes though). There are a lot of Tamilians in Nuwara Eliya. On the way back to the hotel, our driver showed us places where we could have Tamilian food as well as Sri Lankan food. We checked out of the hotel and walked straight to the Sri Lankan place. It looked like a version of Kudumbasree of Kerala – looked like a women empowerment initiative as all the people who were cooking and serving were women. There were many options – puttu, appam, dosa, idli, vada, jackfruit fry, an equivalent of kozhukatta (rice balls filled with jaggery and coconut) and some more things that I couldn't understand. We stuffed ourselves with everything – it was one of the few occasions where we got food that was fresh and hot during this trip (it was otherwise mostly buns and fried rice). Satisfied, we converted some more cash and went to the bus stand where we finally got an AC bus to Colombo! It would be a six hour bus ride but we were all dead tired and happy to be in the AC bus. As we began our descent, I saw miles and miles of tea plantations (I finally got my answer to the origin of the famous Dilmah tea). I managed to spot the Ramboda waterfalls as well. After that, I don't remember much as I slept pretty much the whole way till Colombo. We roamed around the Colombo bus stand looking for some dinner and then headed to the place where we'd get a bus to the airport (we didn't have to ask this time as we knew the bus stand quite well by now!).
Our flight was to depart at 2 AM. I bought something at the airport as a souvenir. Next thing I knew, we were at Chennai. And then Bangalore. And it took an eternity to reach home in the Bangalore traffic!
(If you like this and my other blogs and want to keep in touch, follow me on Instagram @fridgemagnet.tales. You can also visit my blog https://myspectacularworld.com/ to receive updates on my new posts)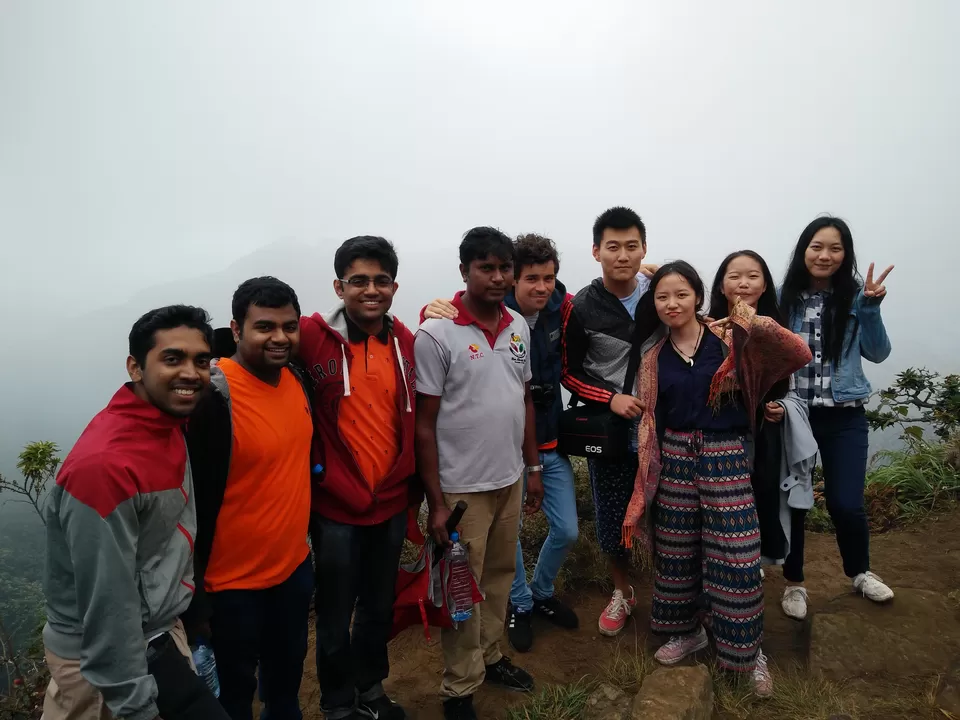 Frequent Searches Leading To This Page:-
5 days tour package sri lanka, 3 nights 4 days sri lanka package, sri lanka maldives tour package from ahmedabad, budget sri lanka tour packages, tour packages from sri lanka