In an hour we were at the Chennai Airport, refuelled and flew again for Colombo. The plane landed around 5 AM and I was sure that no way I would be able to catch the train for Kandy for which I had made an advance payment. Yes, I did miss it. Immigration and baggage collection took another hour. Finally, I was out of the airport around 7 AM.
Suggestion: The best way to reach Colombo Fort Railway station is to take Bus No. 187. It takes an hour to get to the fort and charges only 120LRK. If you opt for a tuk-tuk it may charge a hefty sum like 1000LRK or more.
It's a decent AC Bus. But, it will not move until all passenger seats are full. So, one has to wait for a while. In my case, the bus left within 30 minutes. I reached Colombo Bus stand around 8.25 AM, from there the Colombo fort is just a 10 minutes walk.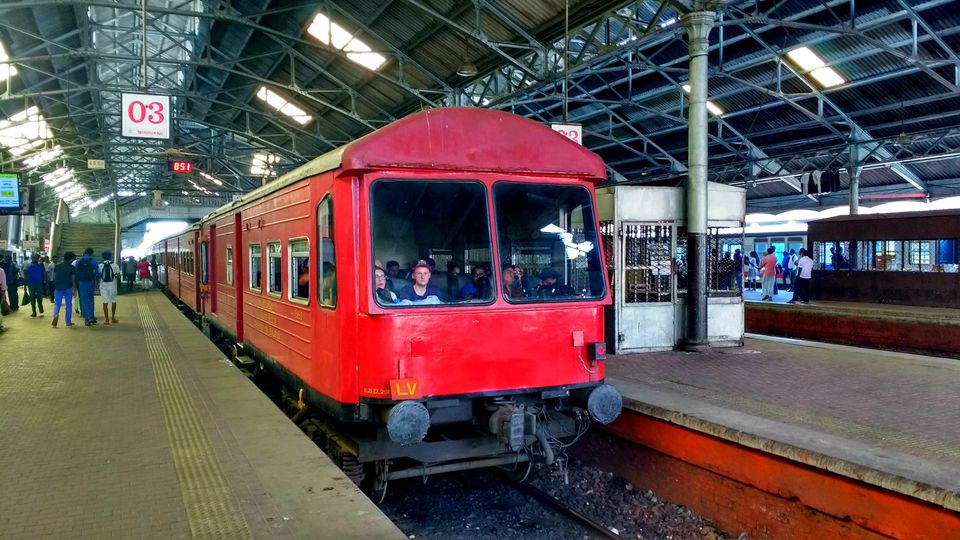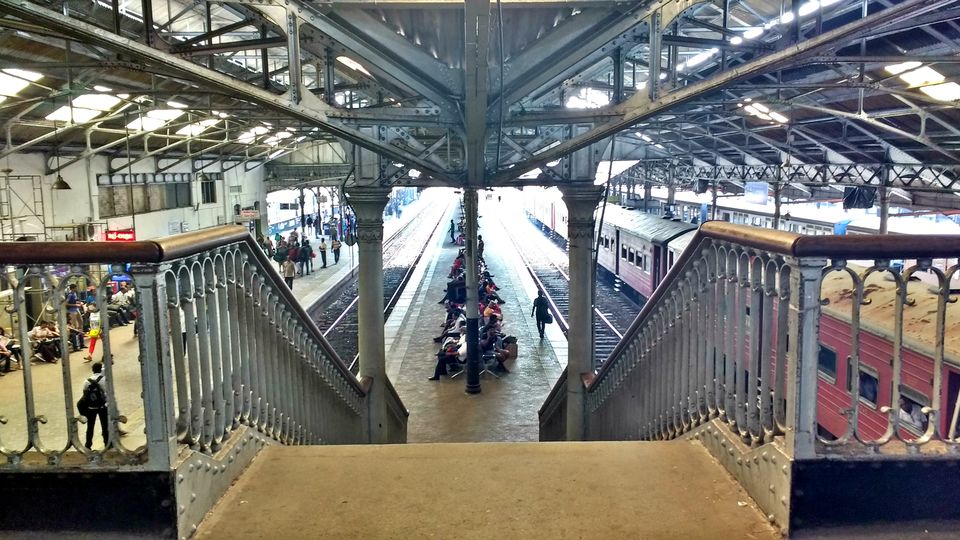 I reached Fort a late as I had planned. Therefore, I could only get the ticket for the train which was scheduled for 10:30 AM (Kandy Rajdhani). It was a 2nd class ticket costing 190LRK. I had to wait 2 hours for this one. So, I roamed around the station appreciating the beautiful architecture laid by the British, still standing strong. Clicked few pictures of the trains passing by.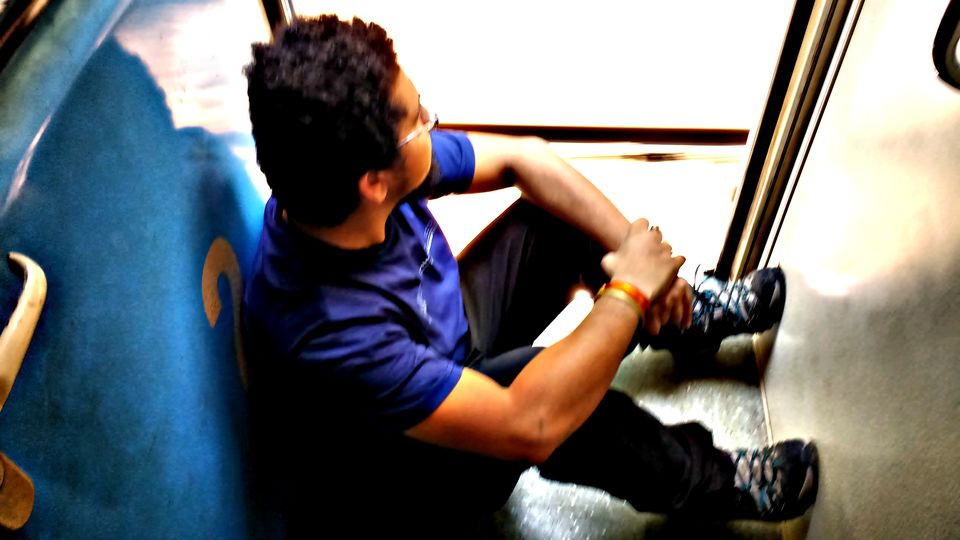 The 4-hour journey from Colombo to Kandy is breathtaking. The rides take you through the lush green foliage of the banana and the coconut trees, symmetrically step farmed paddy fields, petite settlements, and massive tunnels, providing the view of the hills that is too incredible to imagine.
Any traveller would love to experience this enormous exhibition of the countryside. I was tired and deprived of sleep but I deliberately kept myself awake so that I don't miss this abundance of beauty. The only drawback is that the train stops every 30 minutes or so.
Finally, I reached Kandy, around 2.30 PM. I had booked a place to stay for 2 nights which was at a walking distance from the railway station.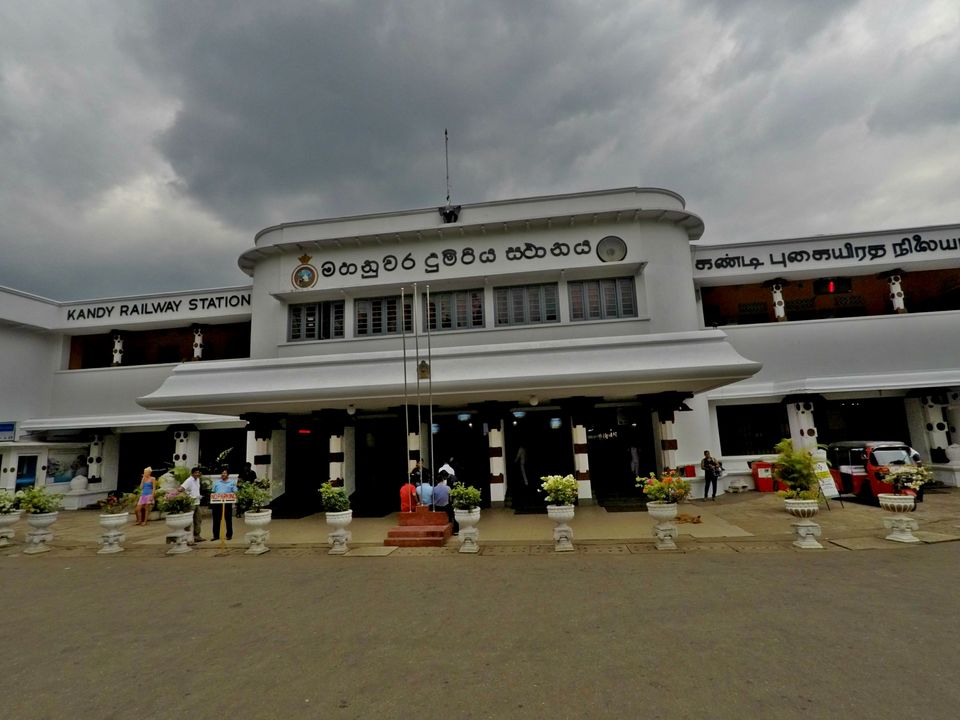 After walking for around 15 minutes I was at the 'Clock Inn, Kandy'. I chose to stay in these capsules as this was something distinct that you don't get to see every day.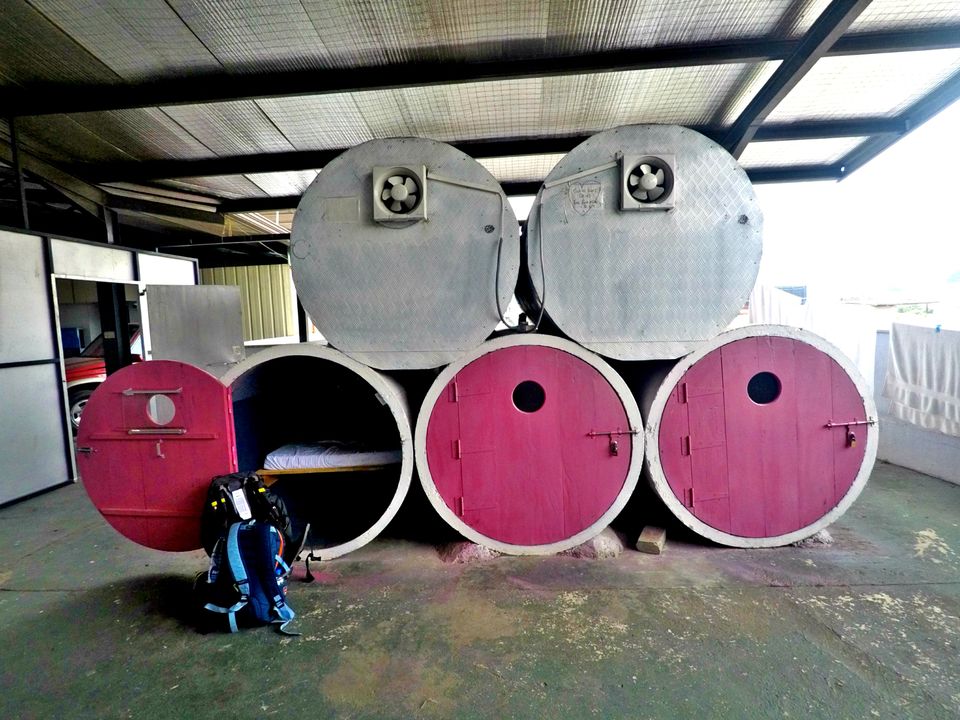 Thinking, I have few hours in hand before the sunset. I thought of visiting places nearby. I could see this huge 'White Buddha' statue from my capsule. So, I took a shower. I picked a map from the reception and started walking towards this Buddha Temple.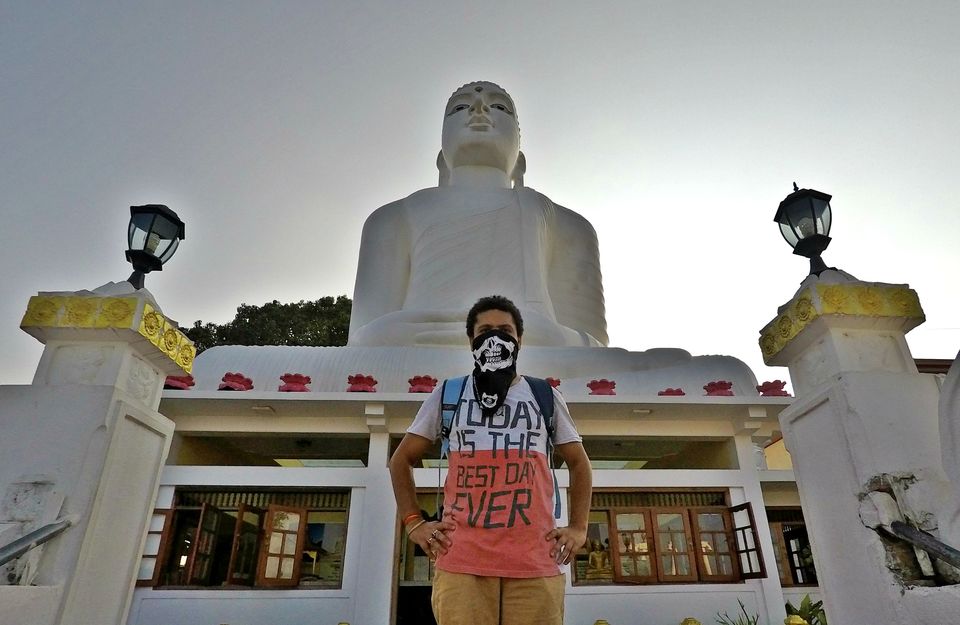 I reached the Big White Buddha temple after hiking for 45 minutes from the hotel. The temple is beautiful and one gets to see the whole city and the lake from this elevation. However, there is an entry fee to the temple (250LRK). You may also be asked to provide donation by different people within the premises ( I ignored those guys). However, I did pay 20LRK to this shop owner who took care of my shoes when I was in the temple.
I walked down the hill and sat on a bench by the Kandy Lake to see the day end. It was beautiful.
By now, I was starving so I hopped into this local restaurant and requested for an authentic Sri Lankan cuisine. The owner suggested me to try Hopper - Plain and Egg. And trust me "it was delicious".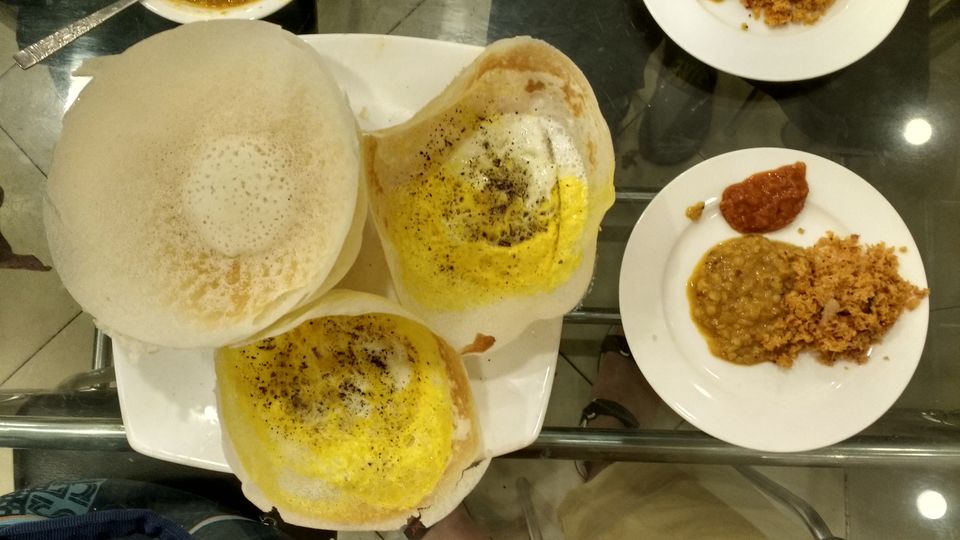 Day 2 Expenses - 4265LRK (28$)
(a) Local SIM - 1300LRK
(b) Bus from airport to Fort Colombo - 120LRK
(c) Train to Kandy - 190LRK
(d) Snacks in the train - 140LRK
(e) Water Bottle in the train - 50LRK
(f) White Buddha Entry Fees - 270LRK
(g) Water Bottle - 100LRK
(h) Dinner - 350LRK
(i) Accommodation - 1745LRK
Day 3 (Kandy - Sigiriya - Pidurangala - Dambulla)
Frequent Searches Leading To This Page:-
sri lanka tourist places, top places to visit in sri lanka, top places to see in sri lanka, top tourist attractions in sri lanka, top sri lanka tourist places, sri lanka best time to visit, sri lanka places to visit, srilanka tour package from kerala