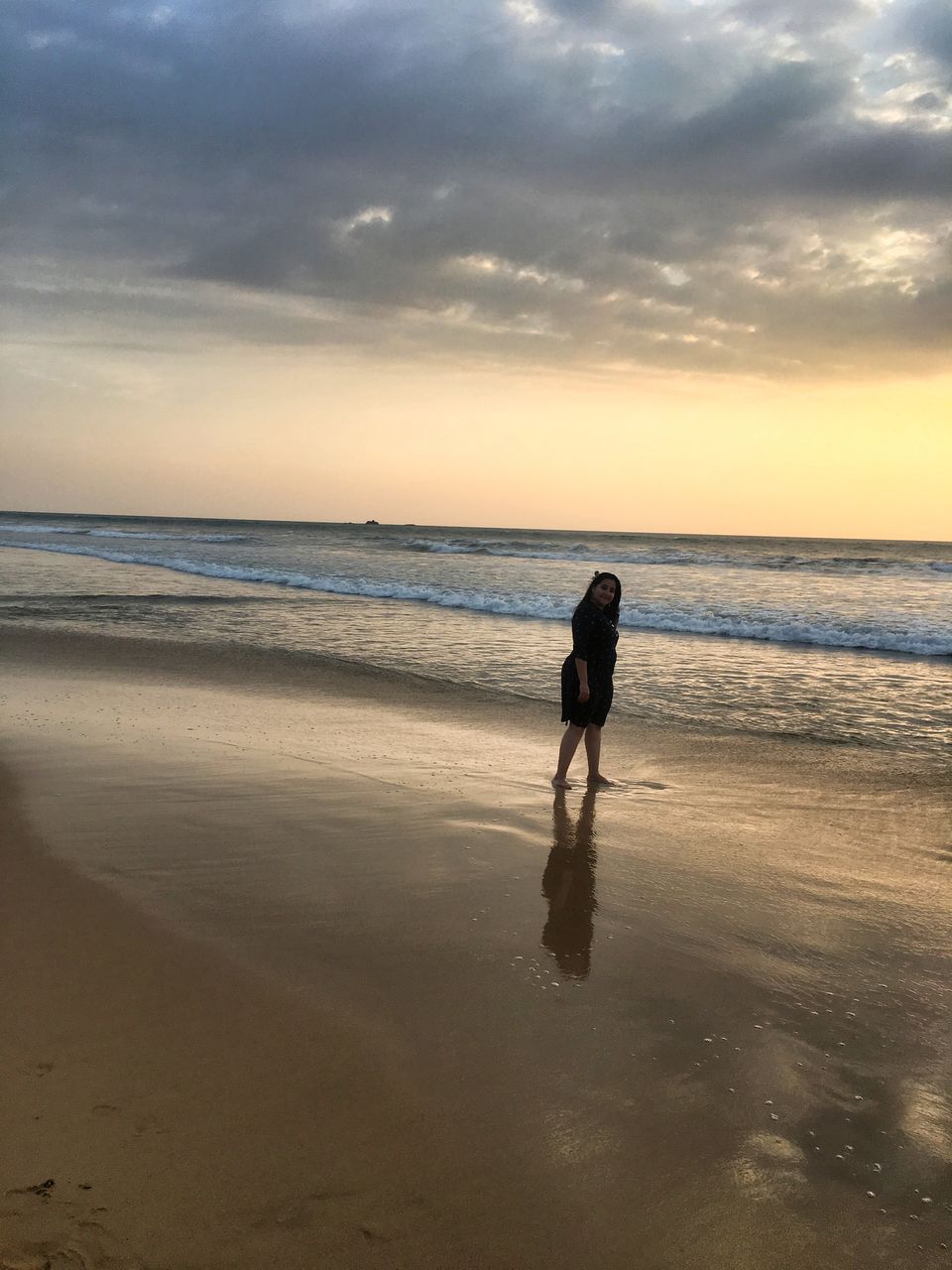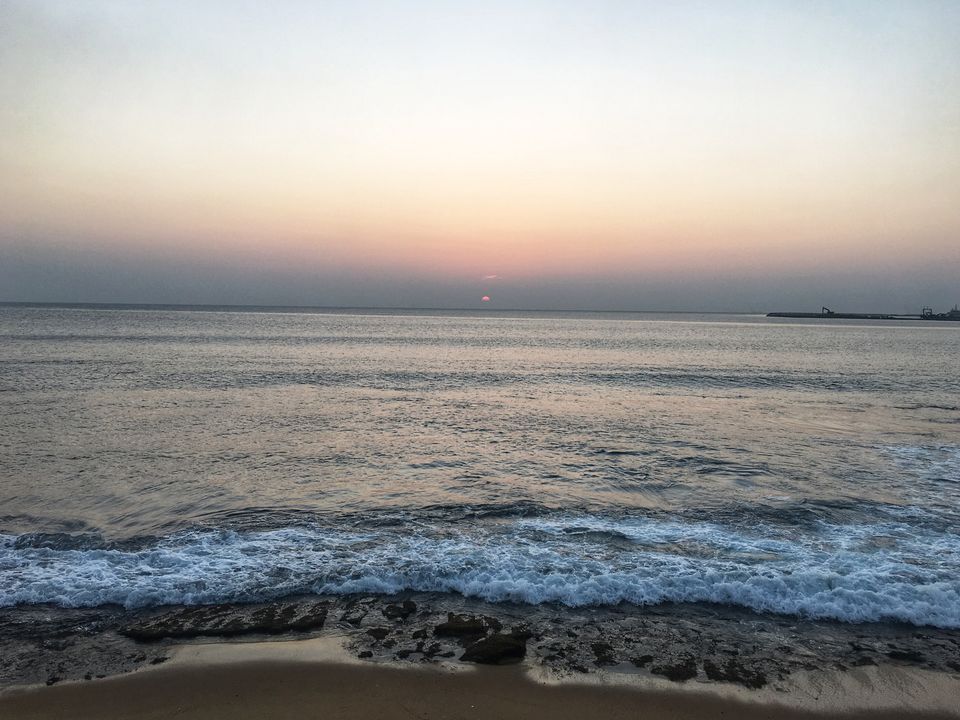 FIVE DAYS of ROADTRIP IN SRI LANKA
Looking for a perfect family getaway where everyone gets something or the other of their interest that can be beautiful beaches, historical monuments and temples, wildlife, lush green hills, lakes, tea plantations and Ayurveda and also which is not high on the pocket? The island country of Sri Lanka is an ideal place for it. Ceylon which was the earlier name of the beautiful country which is now known as Sri Lanka was a lot more than what I thought of it.
Before sharing my experience I would say that five days aren't enough to explore the vast landscape of this country. And also about the hospitality and kindness of Srilankan people without whom our trip wouldn't have been so great.
So, I welcomed the year 2019 in Sri Lanka along with my family. As Sri Lanka's tourism is witnessing a great boom the govt. have made it even easier by allowing visa on arrival for Indian nationals and other nationalities from neighboring countries, so it was like cherry on the cake. Though it was a bit challenging for us to move daily to a new city.
DAY 1
• COLOMBO
We landed in Colombo around 6.30am, the weather was pleasant and we a got a little escape from the chilly weather in Delhi. We went straight to our resort in Negombo a major city on the western coast of Sri Lanka, 40 minutes away from the Colombo.
If you are on a budget, then must check out The Rani Beach Resort, it's a decent resort with spacious rooms with balcony having the view of its own private beach. Before entering my room, I just ran away to take a walk on the beach and literally that was a beautiful morning.
In the afternoon we went to explore the capital city Colombo. First, we went to Galle Face Green which a beautiful beach overlooking the whole city. We witnessed the mesmerizing view of sunset accompanied by fresh pineapples. We also saw the National museum of Colombo from outside as we were pretty late.
Tip: if you wish to see the national museum, the timings are 9.am to 6pm and it is open on all days of the week except any national holiday.
DAY 2
• COLOMBO- SIGIRIYA
it was a bright sunny day, we left for Sigiriya, a rock fortress located in the central province near the city of Dambulla 3-4hrs drive from Colombo. In the midway we decided to take a stop near Pinnawala Elephant Orphanage, there you will see some orphaned Asian elephants and some of them have been rescued and are taken care of and pinnawala has the largest herd of captive elephants in the world. I was a bit too excited about this place as I haven't seen anything like this before, so I insisted to take a stop, as we went inside there were around 10-12 elephants which were being fed some of them were taking bath at riverside, even I got the chance to feed the giant, honestly I was a little scared but it was a fun experience.
• Sigiriya rock (UNESCO World Heritage Site)
Got ready to climb the spectacular granite rock which is one of the prime tourist attractions in Sri Lanka, it is for the people who are interested in history. There are discounted entry charges for SAARC nationalities. Total number of steps were 1200 and you'll get some picturesque views as you keep moving forward, it took up to 3hrs to come back from the top but it was worth the hike.
Tip: Make sure to take enough water and wear comfortable footwear unlike me who did this in sliders.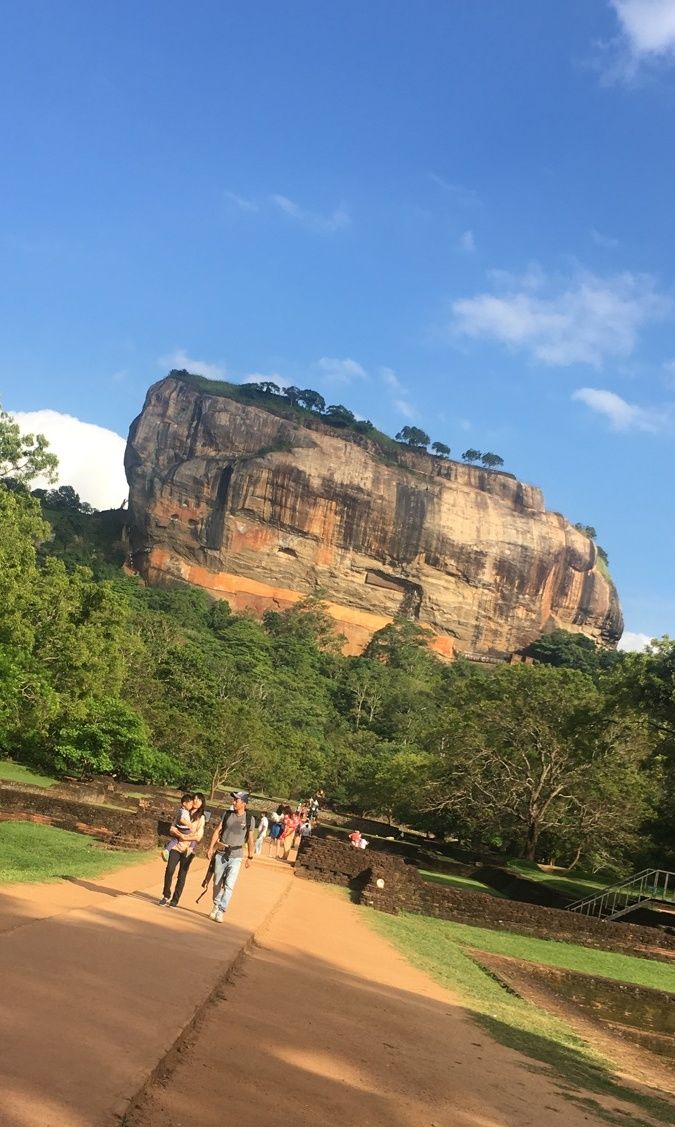 DAY 3
SIGIRIYA TO KANDY
Guess what? Our hiking didn't come to an end as we had to hike for 150-200 steps to the Dambulla cave temple
• DAMBULLA CAVE TEMPLE
It's a temple dedicated to Lord Buddha, also known as the golden temple of Buddha. It's another UNESCO World Heritage site there were around 880 caves with pictures and idols of Buddha lined up in each cave related to his life. While coming down from there we had to take a break and relax ourselves with coconut water.
Tip: try to wear half sleeves otherwise you have to rent a stole from outside shops to cover your shoulders.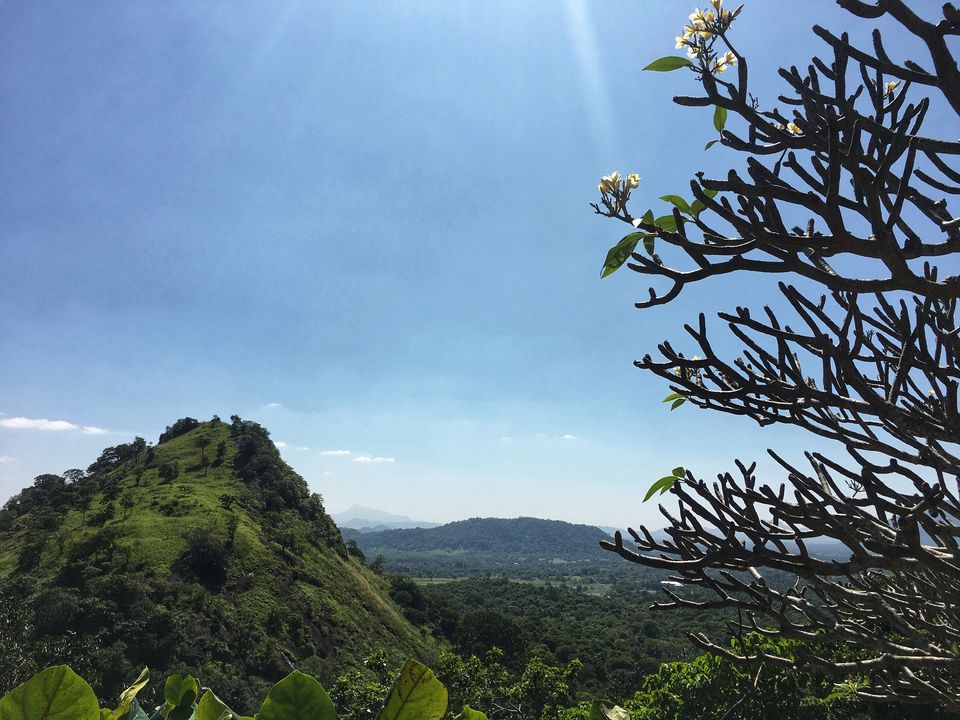 KANDY
After having lunch, we left for kandy and reached there around 5.30pm. Kandy is the second largest city of Sri Lanka located in the central province. The city is centered by a beautiful vast lake.
So before checking in to our hotel we went to the Kandy cultural center where we saw some interesting cultural dance performances by a group of people dressed up in their traditional attire, followed by a fire show.
After the show instead of going to our hotel we decided to take a walk around the city lake and the local market. There are plenty of restaurants serving Indian food lined up in the main market.
We reached our hotel very late, it was a small yet cute property with wooden interiors situated on a hill top isolated with the chaos of the city with a beautiful view of the valley. If you want an affordable accommodation do check the Deer Point Hotel.
DAY 4
KANDY TO NUWARA ELIYA
• TOOTH RELIC TEMPLE
Kandy is a home to a very famous Buddhist sacred site that is the tooth temple, the place was very crowded and a lot followers come from different parts of the world to visit this temple, but unfortunately we didn't get the chance to actually go inside the temple as it was closed. There were some free temple, but main one was paid again SAARC nationalities got some discounts.
Tip: make sure to wear full length clothes and cover your shoulder as there were no shops from where you can rent a stole.
NUWARA ELIYA
The drive to Nuwara Eliya was filled with picturesque views of tea plantations, mountains, lakes, waterfalls and what not. Again, it was 2-3 hrs drive.
En route we stopped at the Hanuman temple, from where the view was very beautiful and some shops were selling books on Hinduism.
Tip: women have to tie their hair, they will not allow you to enter with open hair and short cloths.
• RAMBODA FALLS
It's the 11th highest waterfall in Sri Lanka, it was just 10 mins away from our hotel so we decided to stop there, you have to walk for at least 7-8 mins to reach the falls from the parking area and the steps are dangerous and uneven. Honestly, you will not miss anything major if you skip this one.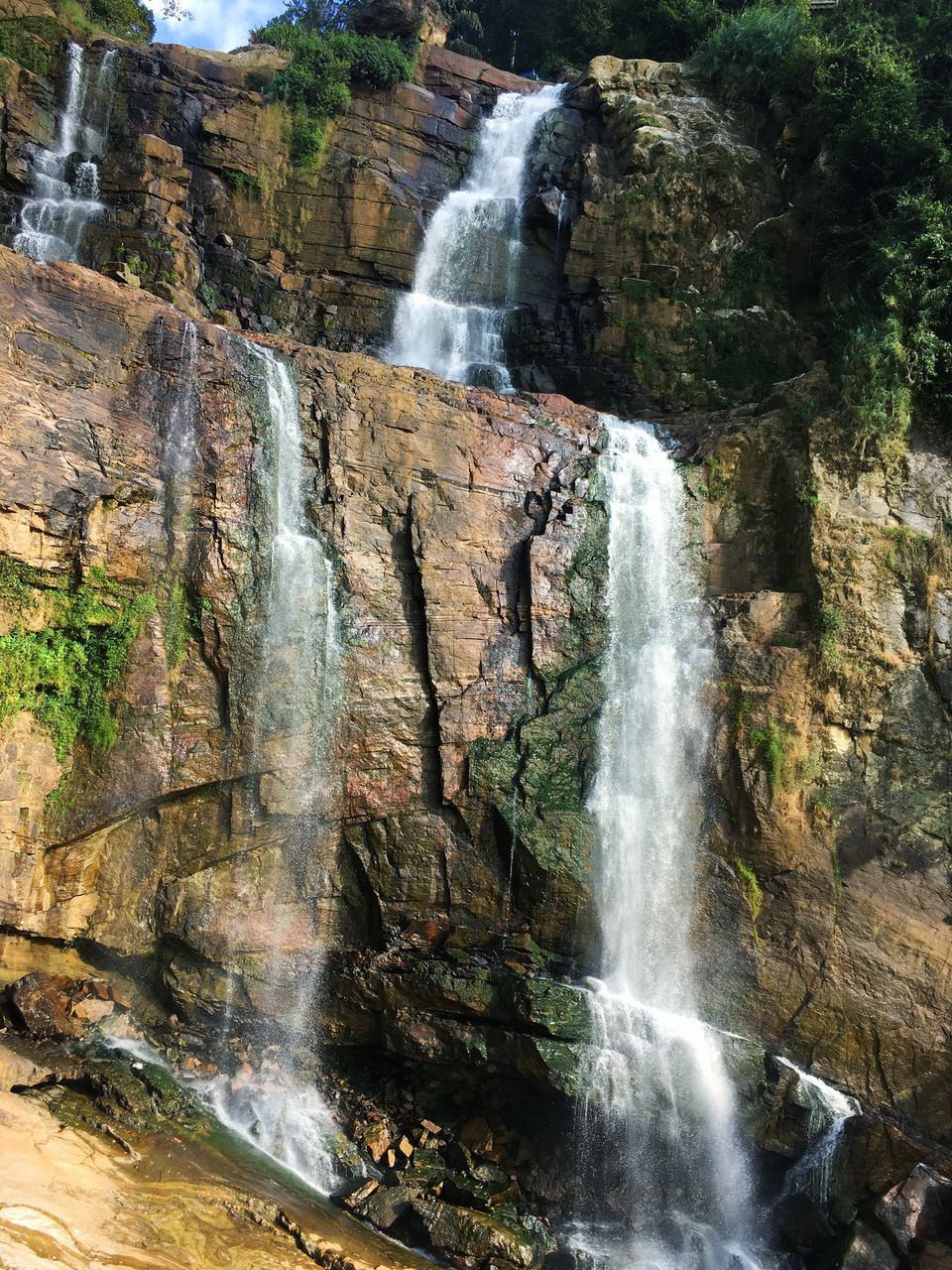 Now who doesn't want to have a spacious room along with a balcony having a wonderful view of the mountains? If you wish to stay in a lavish property, but at a much cheaper rate then make sure to check out Tea Bush Ramboda hotel.
Though there not much options for Indian cuisine dinner, so there was a  small restaurant just 5 mins walk away, which served us some mind blowing yellow dal with naan.
• SEETHA AMMAN TEMPLE
For this place I have been very curious as since childhood we have heard stories of Ramayana and Ravana. This place is also known as Ashok Vatika where Sita Mata spent the days of her imprisonment. It is also unique as few temples are dedicated to sita mata.
This place has it's own vibe, people were offering prayers. If also saw the giant footprints of Hanuman. This place is a must visit.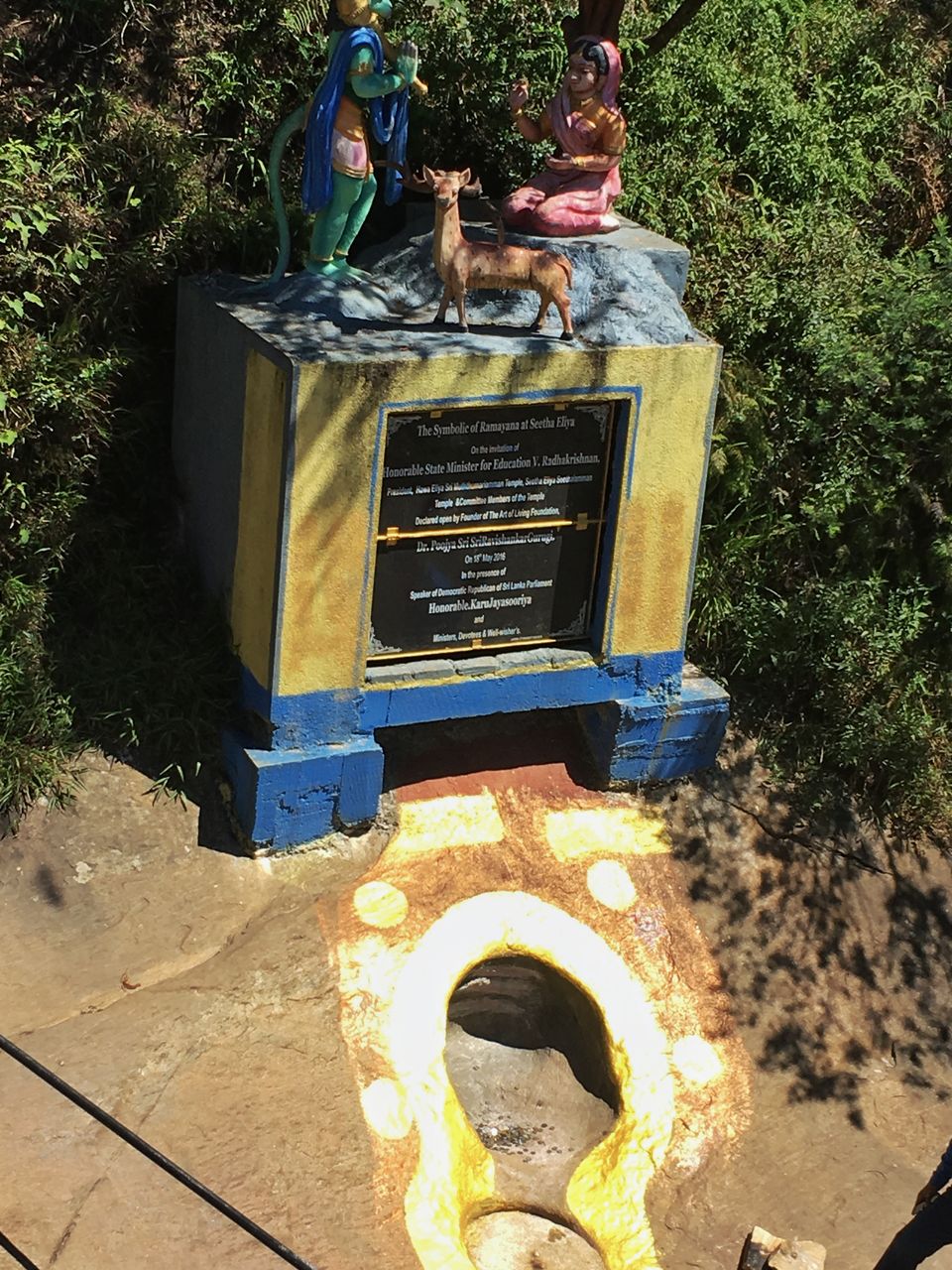 DAY 5
NUWARA ELIYA TO BENTOTA
The next day we finally headed to our last and the most awaited destination. My excitement level was at its peak. It was a five hour long drive so we left a little early. On the way our first stop was at Matara beach, luckily there was no one and the beach was so beautiful with clear water and the breeze was great, we sat there for 45min.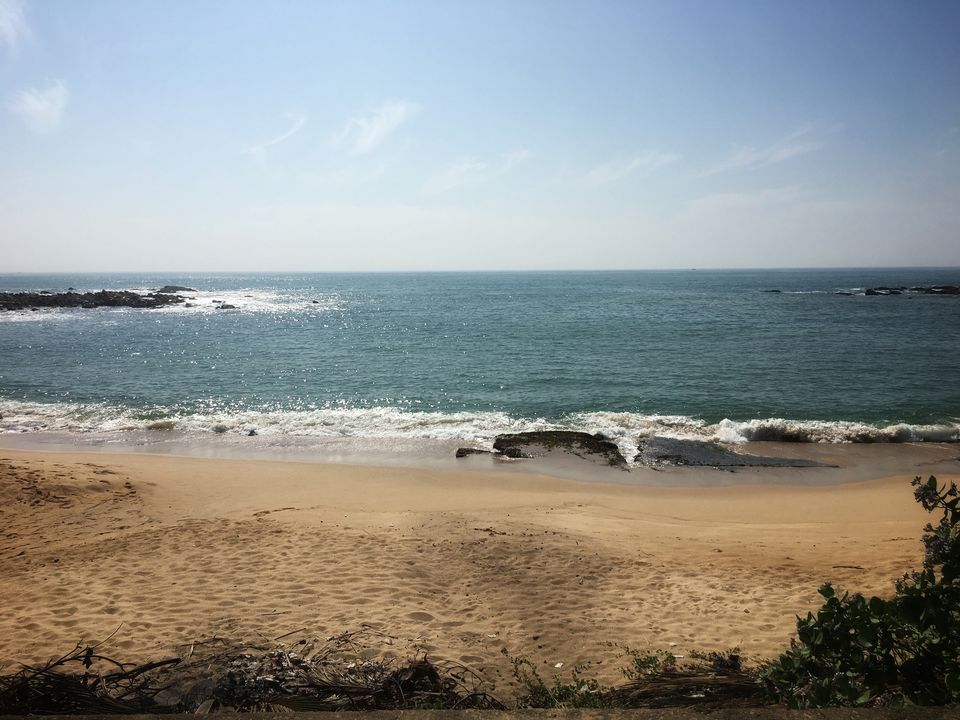 • ELLA
Nuwara Eliya and Ella are kind of a same, we stopped there to grab some lunch. The only difference is that Ella is kind of a hippie place, whereas Nuwara Eliya is where you can go with your family and relax.
As we checked into our resort and I saw our rooms my first reaction was...Oh My God!!! That's so beautiful! And indeed it was our rooms were right beside the pool overlooking the Bentota River.
We stayed in LA LUNA AYURVEDA RESORT, they also offer some in-house water sports like jet skiing, snorkeling, banana ride and also they provide complimentary pick and drop service from a speed boat which dropped us at the nearest point to the Bentota beach.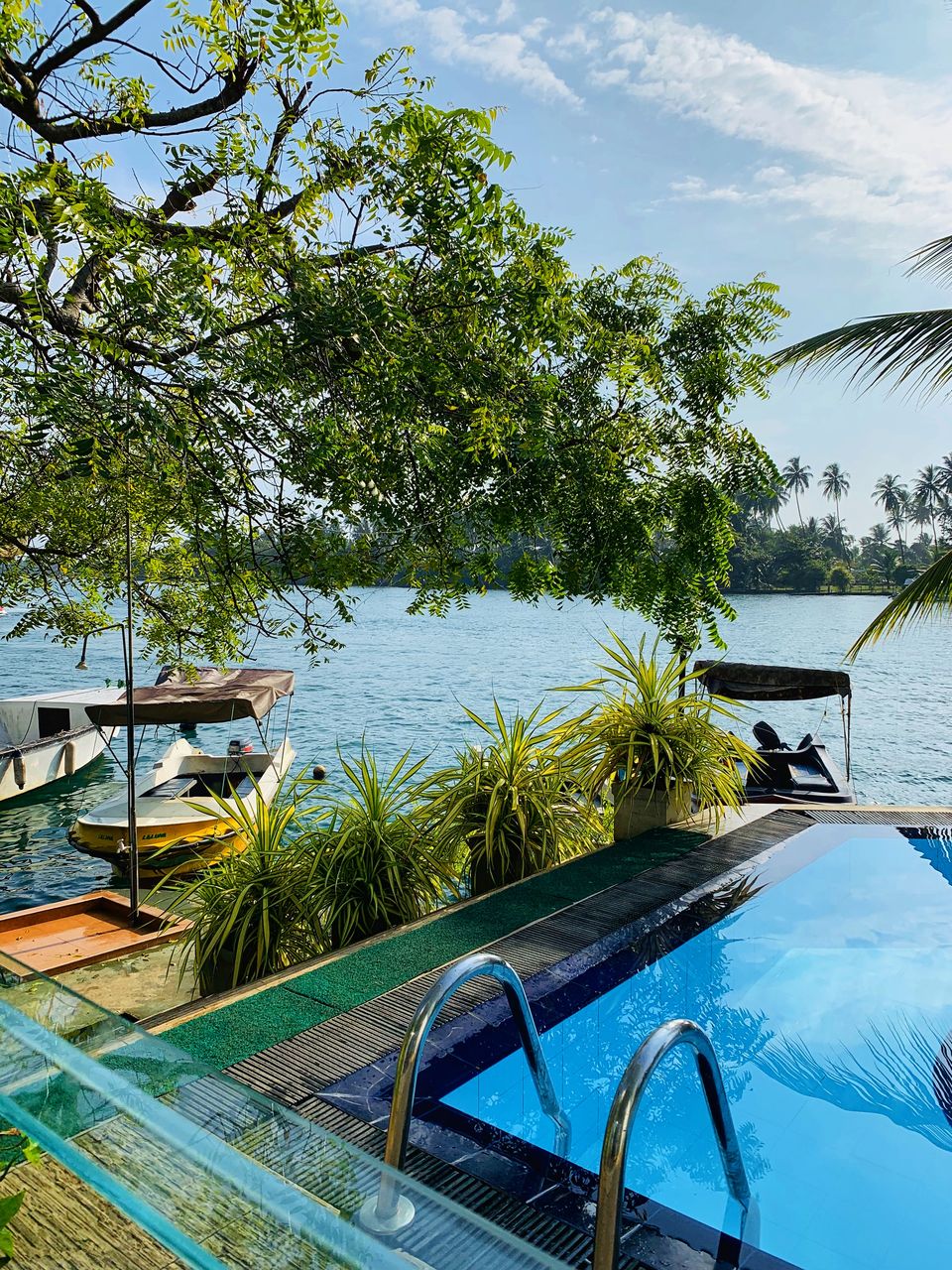 • BENTOTA BEACH
We reached the beach during sunset, again there was very less crowd and the sky turned out to be so pretty. I literally sat there alone and admired the beauty of that place, it was so quiet and beautiful, clicked a lot of pictures, played a little bit in the water and came back to our resort.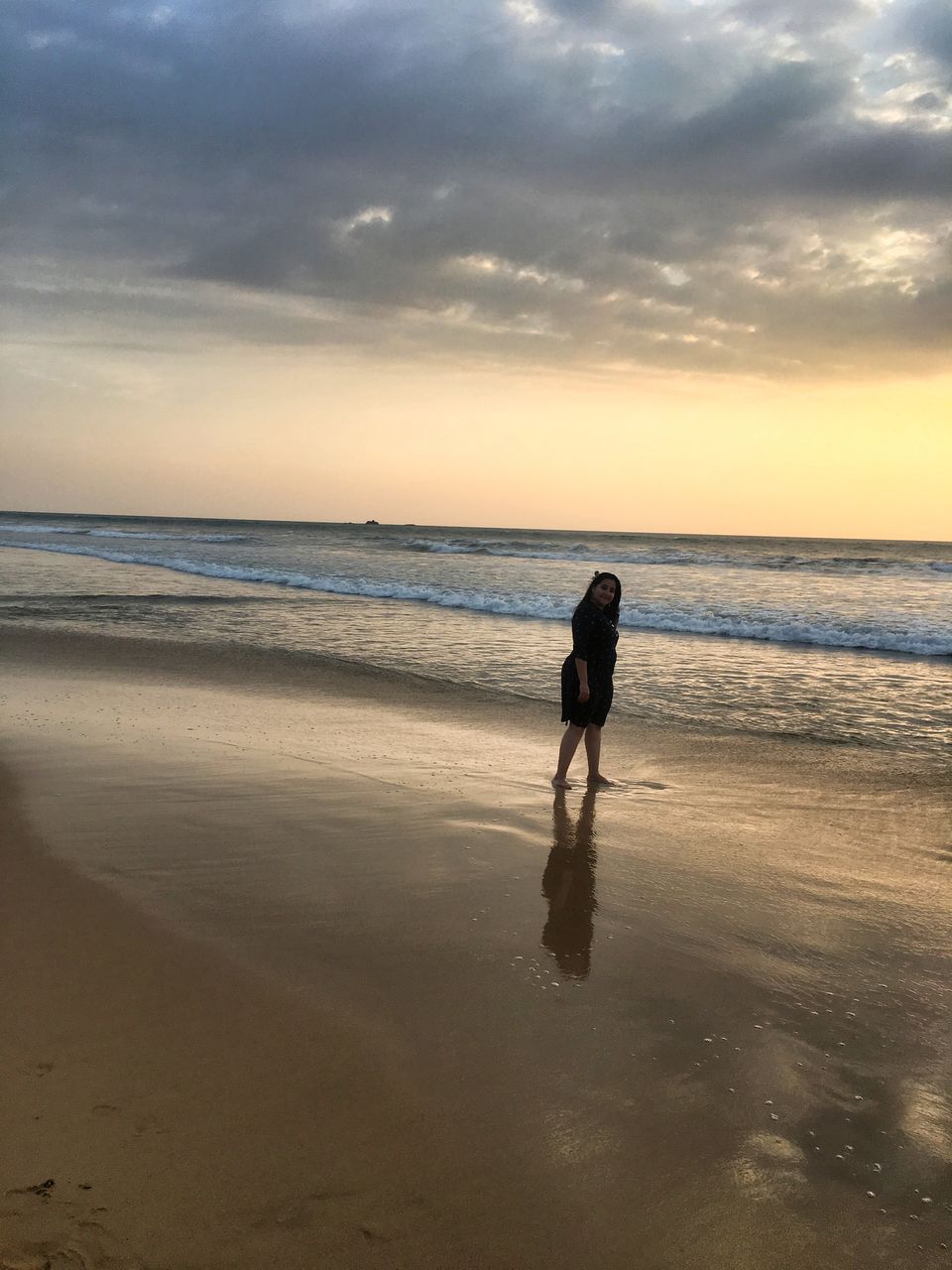 As it was our last night in Sri Lanka we had to make it a bit special we ordered some delicious food from a nearby restaurant, played some soothing songs, and you know what was the best part? That it was so quiet there that we were able to listen to the sound of waves.
Tip- spend at least for 2 nights in Bentota if you don't want to regret it in future.
LAST DAY
We had to drive back to Colombo (2hrs drive) to catch our flight at 2pm, I got up at 5.30am specially to witness the sunrise on the beachside, and literally that was a kind of morning which I would wish to experience daily. The place was so quiet, water was cold, and no one was around. I took off my sandals and took a long walk the small granules of sand were comforting my feet. The whole experience was magical.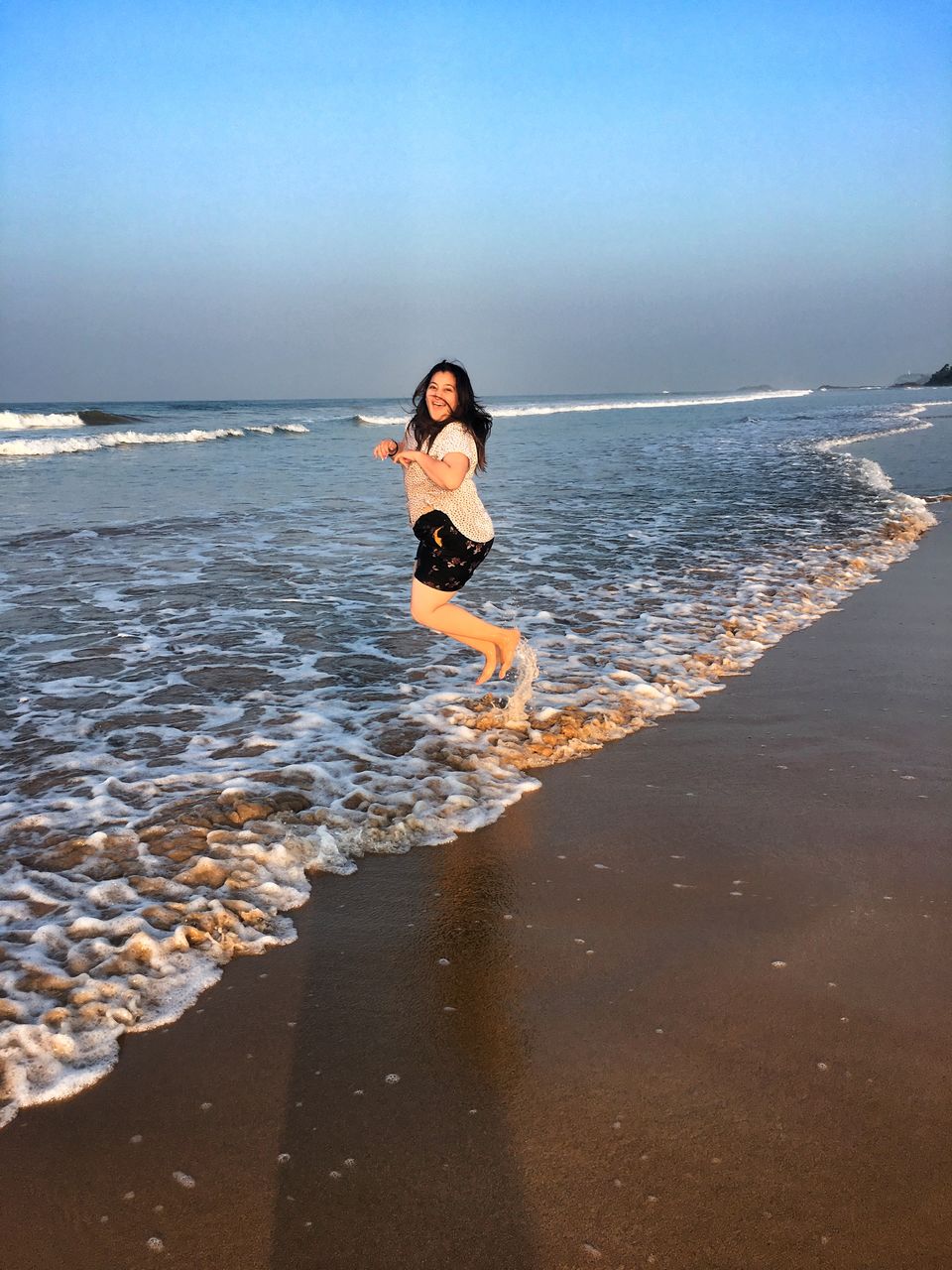 To sum up my experience, I would like to say that Sri Lanka is country that one will find very close to India in terms of people and culture. The beaches are yet untouched by people, the food is generally cheap, but having less vegetarian options, accommodation option ranges from Homestays to five star properties, the natives are so generous and kind, giving you the best experience of their hospitality. One must consider Sri Lanka for an affordable abroad trip.