All About My First Trip Abroad!
I took off for my first trip overseas at the age of 24, not to forget, completely sponsored by me *Blushing with pride*
To begin with, let me tell you, I happened to choose Sri Lanka as my first 'out-of-India' trip very randomly. We were two of us travelling together so we obviously had to ensure safety and turned out that Lanka is indeed a very safe travel destination. After agreeing to disagree on a bazillion things, my friend and I finally gave our heads up and went ahead with our bookings. Since we booked a good 2 months in advance, we were lucky enough to get flight tickets at a pretty reasonable rate (17.5k return to be precise). Now, we had everything in place– tickets, visa, hotel bookings, itinerary. And all we hoped for was one crazy, memorable journey.
Since our trip was scheduled for 5 nights and 6 days, we wanted to cover the best that is to see in Lanka. So, we shortlisted Nuwara Eliya, a serene hill station, Bentota, a beachbum's paradise and Colombo, a shopaholic's dream destination.
Our first stop from Colombo airport was Nuwara Eliya, the most beautiful place in Sri Lanka. As soon as we landed, we had a chauffeur-cum-tour guide named Isuru, a native of Sri Lanka, waiting to receive us. In our hearts, we only hoped Isuru would make this week-long stay easy and fun for us as he'd be with us throughout the trip. And honestly, having a non – cooperative chauffeur is a big, big turn-off on vacations. But Isuru was anything but that. The best person to guide us in an unknown country.
On our way to Nuwara, which was a 5-6 hours drive, we stopped by at the Pinnawala Elephant Orphanage. At this orphanage, we witnessed a large number of elephants come in groups, bathe together and play around with each other. It is a sheer treat to the eyes. We spent a good 2 hours here, clicking pictures of these gentle giants and trying hard to pose as close to them as possible. The plan as per our itinerary was to reach Nuwara by noon and take a city tour post that. However, before coming to Sri Lanka, I'd obviously done a decent study of the place, and I'd heard how mesmerizing Lake Kandy in Kandy was, unfortunately, it wasn't on our itinerary. But Isuru being the kind soul that he is, said that he would gift us the drive to Kandy. And truly, what a breathtaking sight it was. We're so glad we didn't miss out on Lake Kandy. Since we took a detour to Kandy, our reaching time to Nuwara increased.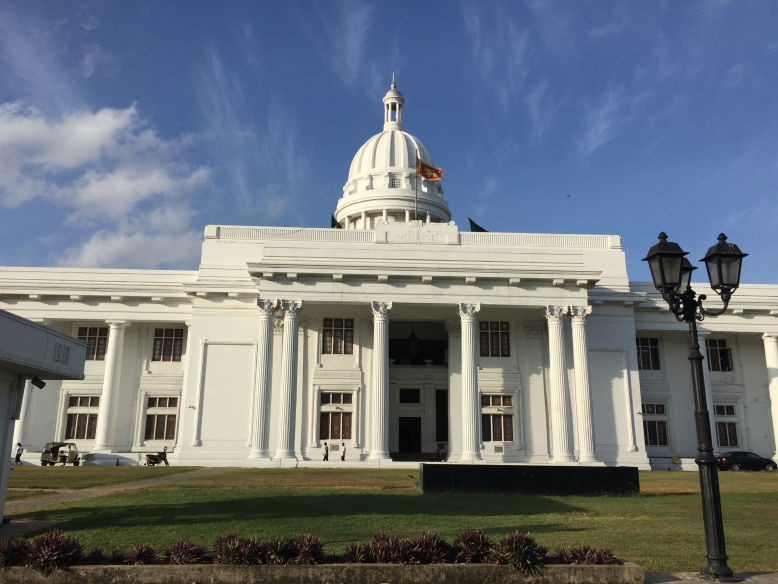 After driving through the ghats and the scenic tea gardens, we reached our beautiful hotel in Nuwara at around 6 PM. Since the journey from India to Nuwara Eliya had been long and tiring, we called it a day and planned to relax in our room for the rest of the evening. Our first day was pretty awesome. We were definitely looking forward to our second day in Nuwara Eliya.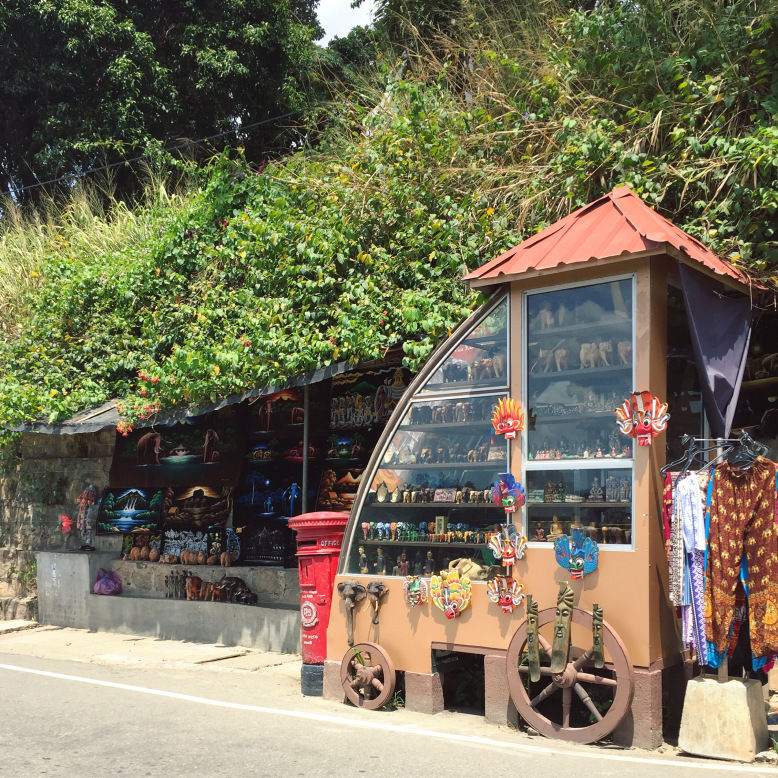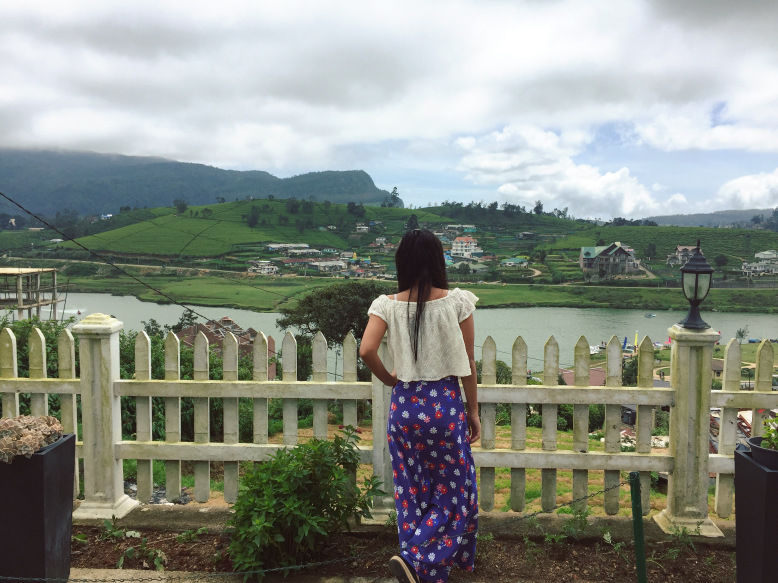 After a scrumptious breakfast the next morning, we were headed to what was called the New Zealand farm in Nuwara. Well, all I will say is that our jaws dropped when we reached this beautiful farm. I will let the pictures do all the talking here as words won't do justice to describe the New Zealand farm. I knew that this was first of the many beautiful places there are to see in the world. After spending some time in and around the farm, we headed to the Hakgala Botanical Garden. Nature-lover or not, this beautiful garden will leave you spellbound. The pictures below are proof! We spent an hour or so admiring its beauty and later headed for a delicious lunch at Indian Summer. We filled ourselves with lip-smacking butter chicken with a stunning lake view right ahead of us. Our evening plan was to put our adventure shoes on and participate in some water sports. Now since it was always so foggy in Nuwara, we were in two minds about this activity. Nonetheless, we went ahead with it. Speed-boating looked like a lot of fun. It was scary, what with the boat cutting through the fog. But in all, a fun experience. And that's how our 2 days in Nuwara came to an end.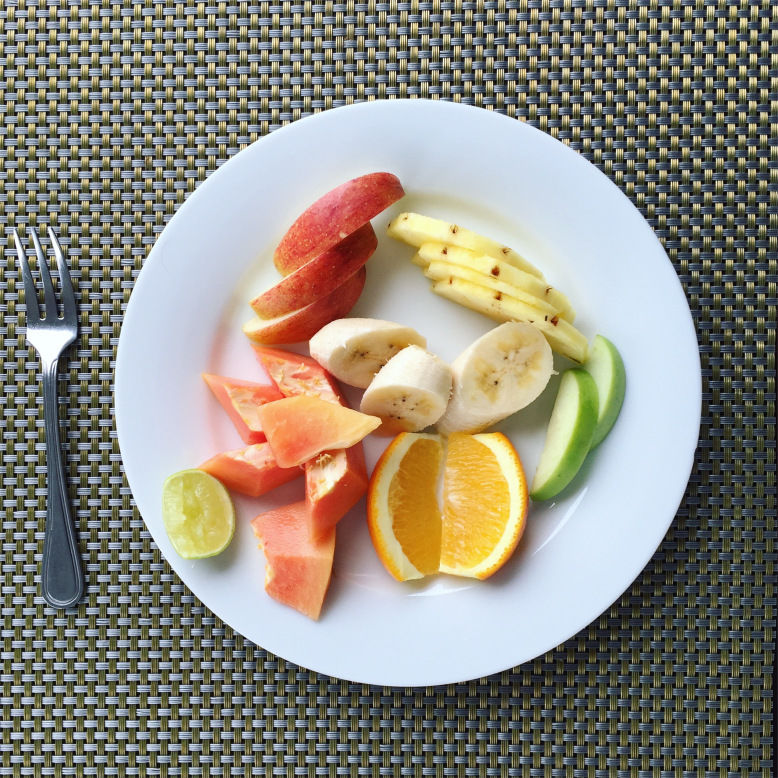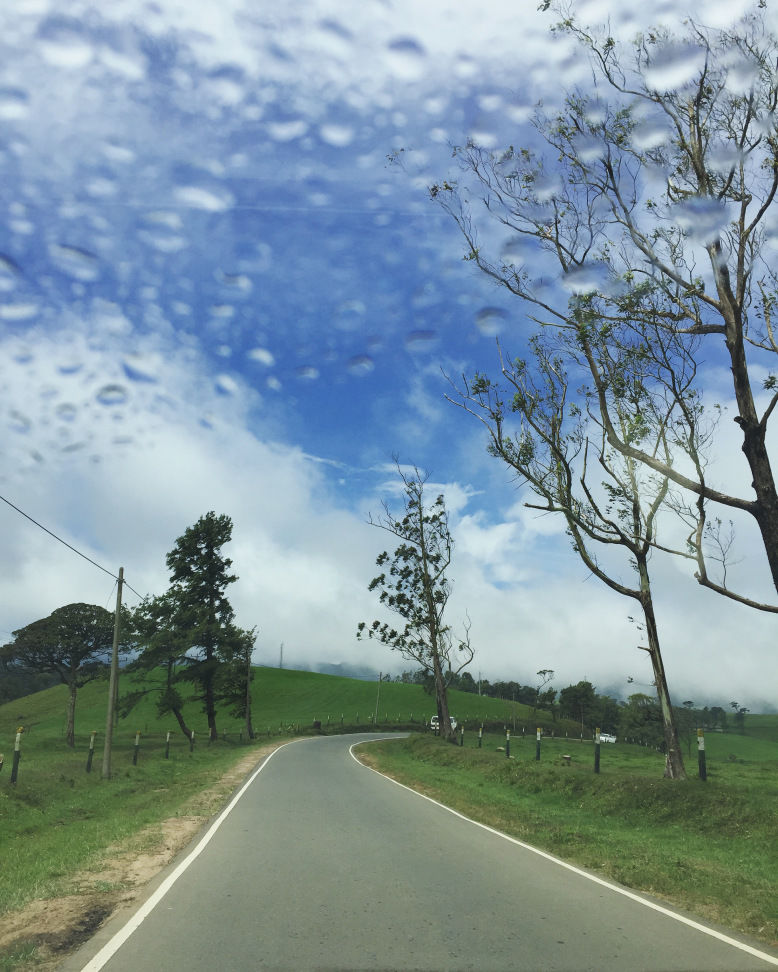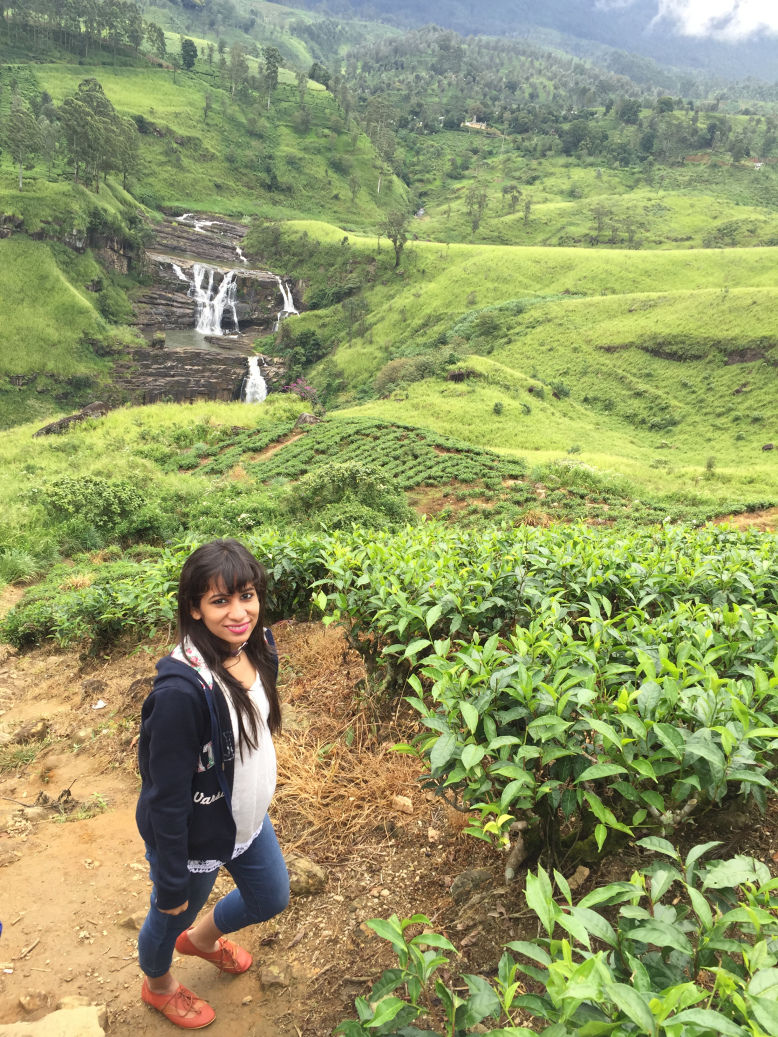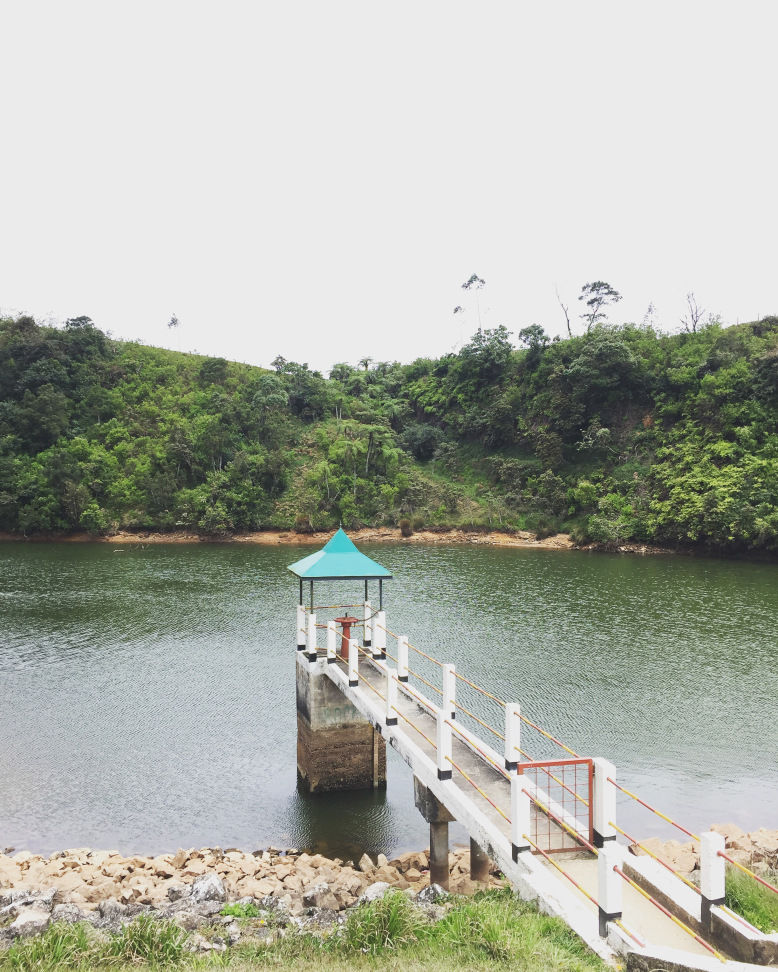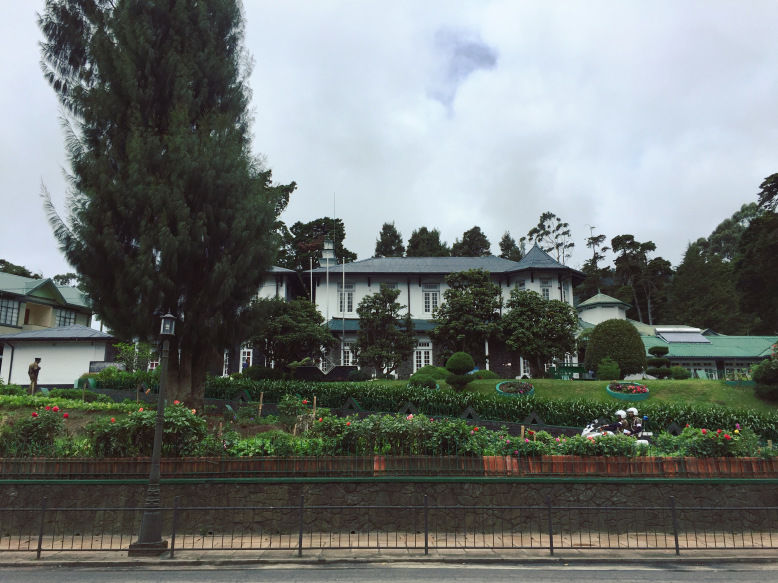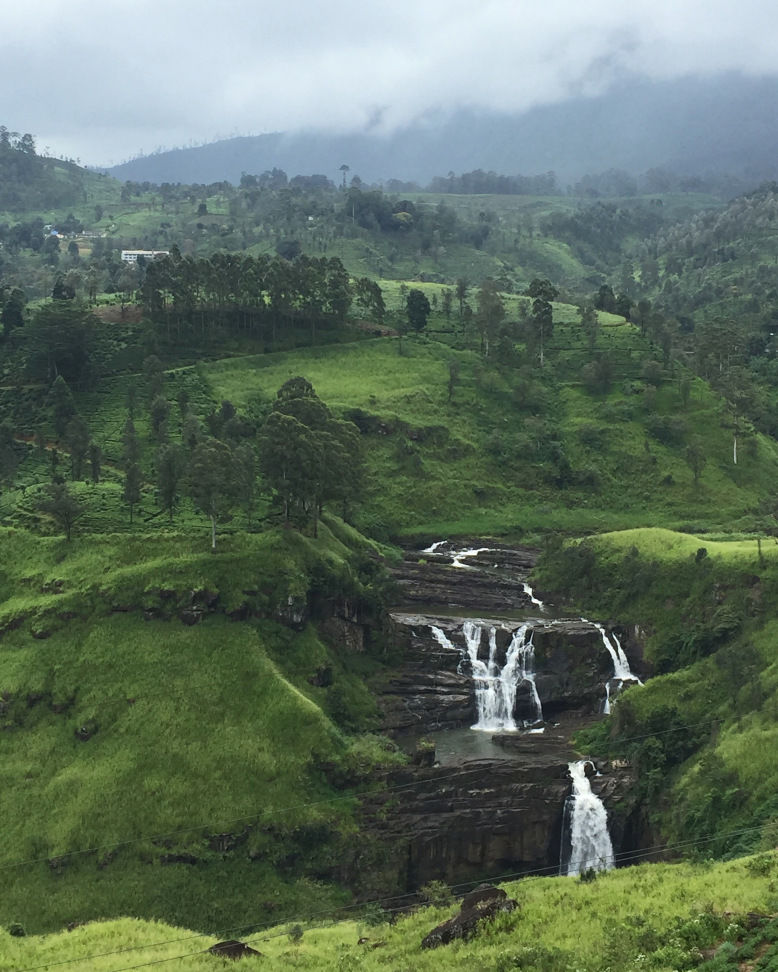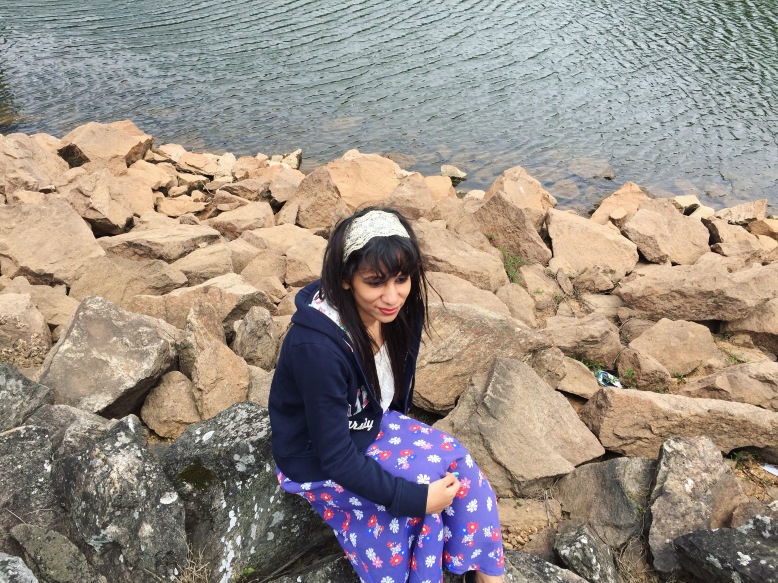 Our next stop was Bentota. Nuwara to Bentota took us almost 7 hours. Have to mention this…driving on the roads of Sri Lanka is such a bliss. Our drive from Nuwara Eliya to Bentota was so beautiful and scenic, I never wanted it to end.
Here's a little Bollywood trivia - the song 'Tu Hai Ke Nahi' from the film 'Roy' was shot on this very road.
Coming back to Bentota, it was all about gold sand beaches and mouth-watering sea food. Our sea-facing hotel was simply gorgeous. Not to forget, the people are so warm and friendly, they make you feel like you belong there. You can indulge in a number of water sports in Bentota and ofcourse the delicious sea-food is something you cannot miss out on. Bentota is also very famous for its leather. So, you could get your hands on their chic leather bags and shoes. I did! The roads of Bentota have tall palm trees all around. And this simply ups the beauty quotient of Bentota. The next day, we headed for a 2-hour boat safari along the Madhu River. It was absolutely stunning. Since Sri Lanka specializes in a lot of natural Ayurveda products, we got to watch how Cinnamon Oil is made. The locals of Sri Lanka are experts in making these products at home. Since cinnamon has a number of health benefits, I obviously had to pick this homemade oil. We also visited a beautiful Buddhist temple & a famous Turtle Hatchery. Two days in Bentota passed too soon.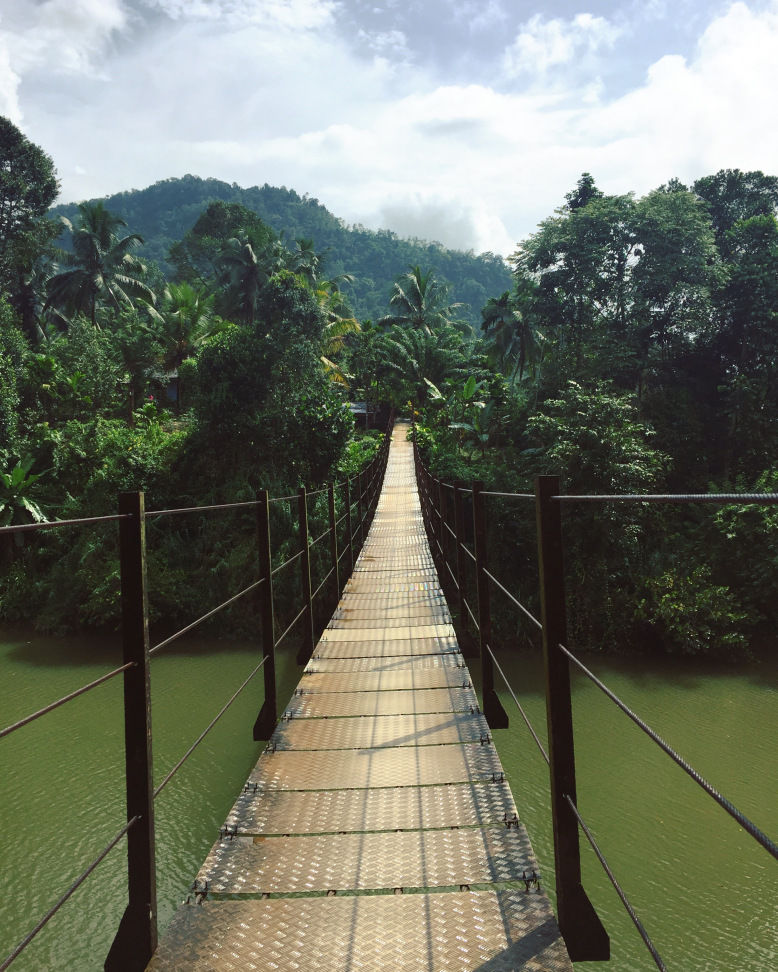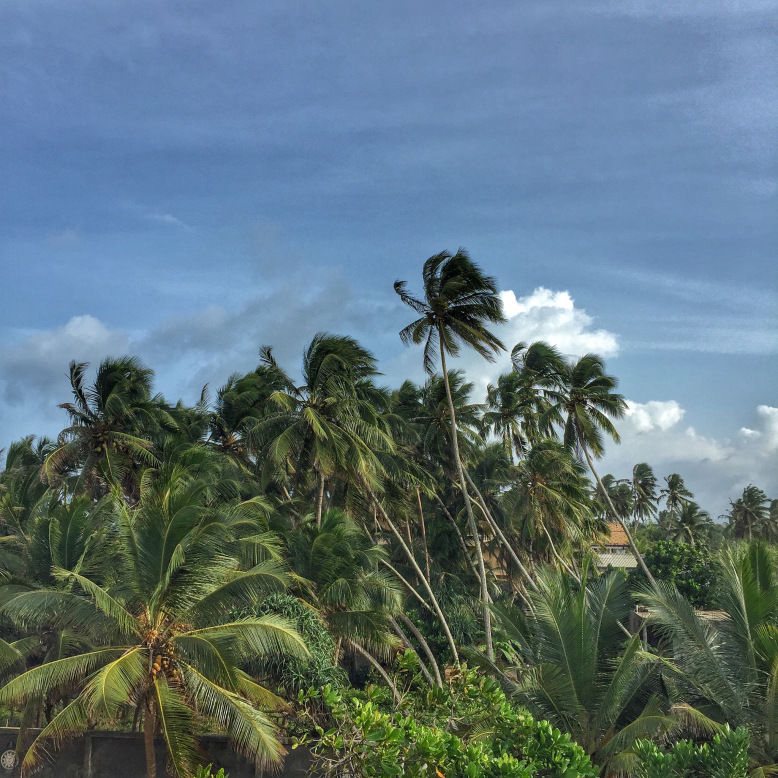 Our last stop was Colombo. Bentota to Colombo is hardly an hour away. Well, Colombo is a lot like Mumbai, but with better traffic rules and cleanliness. I was mighty impressed with the city's infrastructure. Colombo is a complete shopper's hub. We first headed to the most famous mall there called 'House of Fashions'. After spending a good 3 hours here, we then headed to another mall 'Odel'. Though I'd say 'House of Fashions' is a better option. You could pick pretty floral crockery amongst other quirky things from here. For amazing souvenirs, Lakshala is THE place to be. You will find all kinds of stunning souvenirs in this artefacts store. To sum it up, our first day in Colombo was all about shopping and the second day was reserved for city touring. It was more than a smooth journey for us and an experience to cherish for life.