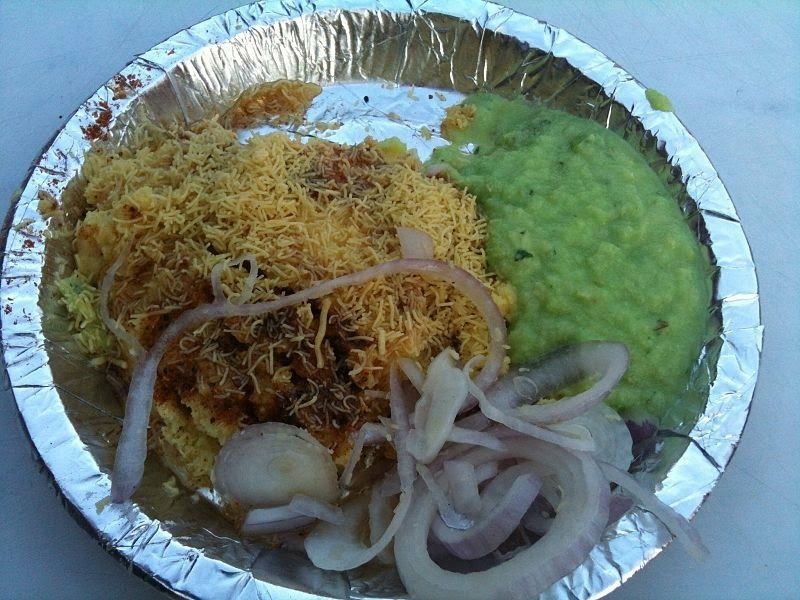 When you are visiting Surat and not try famous Surti foods, you are making an offence to yourself. Because Surat is famous for its variety of food and taste.
Let's taste this food. ....
1. Surti locho/khaman
A traditional fish made from Bengal gram (chana dal)furmented overnight and cooked in steamer. Served with lots of peanut oil or butter, it's so tasty and found in varieties like Italian, garlic, Schezwan,cheese etc.
It's actually an healthy item if not accompanied with extra butter or oil.
Famous joints: Jani locho house, J.P. khaman, Gopal locho and many more.
2. Surti undhiyu
It's very old and traditional dish of surtis. It is made of Surti special papdi (vegetable small beans only found in Surat), sweet potato, small Brinjal, purple yum, lots of green spring garlic, dedicated coconut. In winters, you will find it in every second marriage ,parties or in functions. Besides its some sweetness, it is much liked by North Indian people residing here.
Famous at Kansar restaurant and some local farsan shops.
3. Bhajia at Dumas beach
It is not as simple as pakoras you generally eat in other parts of India. You will find difference varieties like potato bhajia, Tomato puri, ratalu puri (purple yum) (most famous and found only in Surat), onion bhajia, Mirchi bhajia. It is served with sweet and tangy besan chutney and onion salad.
In weekend, heavy rush at Dumas beach and at bhajia centre.
4. Egg varieties
While roaming in India, we just heard or taste egg omelettes or egg bhurji or boiled egg chats.
In Surat, various egg joints have menu consists around 30 to 50 items made from eggs. Just a eye for knowledge,,
egg dry cheese kofta,
Egg Keema Lahori,
Egg Australian fry,
Egg curry cutlets
Egg tadka kachu,
Egg dry special,
Egg Italian fry,
Egg paplet,
Egg gotalo
Lip smacking taste of these items , you cannot forget and make you visit again and again. These dishes served with ladi pav that is also a speciality of Surat.
Famous at : Ganesh omelette, Bhai Bhai omlette centre, Big Boss omlette.
5. Lilwa ni kachori
It is made of green toor beans with lots of green spring garlic filling covered with maida layer, served with green coriander chutney. You can find at famous farsan stores.
And many more delicacies like khavsa (Burmese item) , , stuffed chana dal samosa, Chinese samosa, pavbhaji are unique here.
Special item in winter is Ponk (green Jowar steamed in hey) is also exported in other parts of world by demands Gujaratis.
And Last but not least, world famous GHARI. Sweet and juicy made from milk khoya and dry fruits filling covered with maida layer, gently deep fried in ghee and again dipped in ghee two three times. It is specially eaten on Chandni padwa (after Navratri) in full moon night with family and friends. It's a festival of meet and eat only in Surat.
So when you are in surat, don't forget to taste these delicious foods.