You wake up next to your beloved in a luxurious room with snowflakes falling on your window sill. After some breakfast in bed and a hot shower, you head downstairs. You spend the day walking on the quiet streets, gazing at the fairytale countryside, snowboarding on the Alps and then unwinding with a glass of delicious wine at a real castle's wine cellar. If you've been meaning to whisk your partner away to an unusual, exotic and luxurious location, then Liechtenstein (pronounced Lee-ECH-ten-shtine) is your best bet.
Sounds like the perfect romantic getaway, right? Well, it gets better.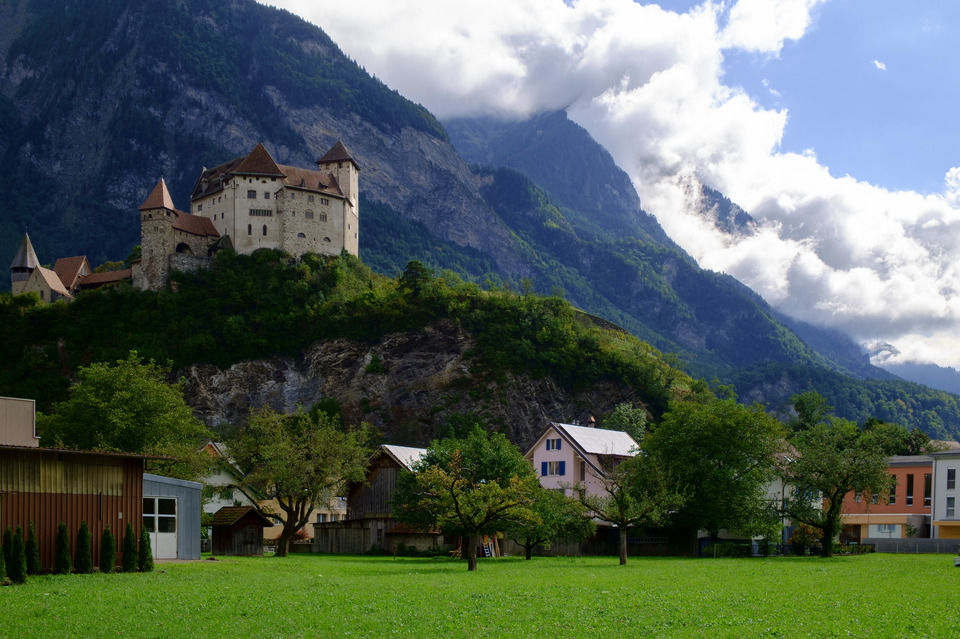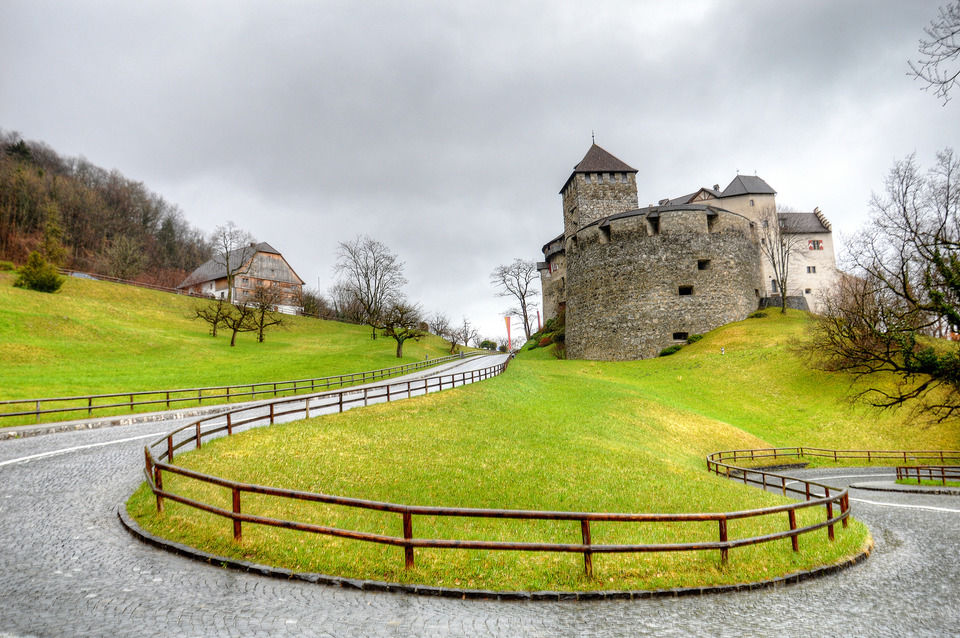 About Liechtenstein
Landlocked comfortably between Switzerland and Austria, charming little Liechtenstein is that place you read about in fairytales. But the fabulous part is that it exists in real life! It is the sixth smallest country in the world – end to end, the entire country is a mere 12km across, has a stunning alpine setting, and is full of history. Its small population of about 37,000 people speaks German, with a few words of English, and is extremely friendly and helpful.
This surreal country mesmerises with its phenomenal beauty, sensational views of jagged hills, 11 quaint villages and several tidy hiking and cycling trails.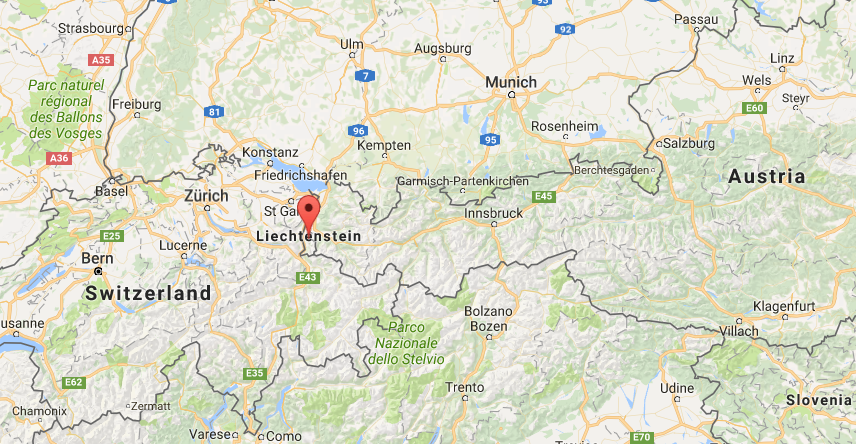 Technically a principality, Europe's least visited country is also the wealthiest. It is ruled by an Austrian monarchy comprising the Liechtenstein family, which has been around since 1719. The billionaire prince and his family live perched up on a hill in a 13th century Gothic castle, and apparently have more power than any other royal in Europe.
Visa
Liechtenstein does not issue its own visas; a visa to Switzerland also gives you access to this country. A Schengen visa application for Liechtenstein for Indian residents has to be submitted at the Embassy of Switzerland in New Delhi. Get full information on the Schengen visa here.
Why travel to Liechtenstein
This micronation has been unloved by tourists and shrouded in mystery almost since forever. Besides securing bragging rights for having visited one of the most petite countries in the world, there is much more that makes the effort to travel to Liechtenstein worthwhile.
An inexpensive Museum and Adventure Pass gives you access to everything
An official pass issued by the tourism department for a cheap CHF 25 (Rs 1700) gives you access to close to 30 attractions in the country. This includes entry to the best museums, discounts on bike rentals, ice-skating, swimming at many pools, coffee at the popular Rösterei Demmel, and free rides on Liechtenstein's entire bus network! This pass is a great money saver and can make your visit hassle-free and super enjoyable. Find a comprehensive list of all the activities and services included in the pass here.
Liechtenstein has 400km of breathtaking mountain trails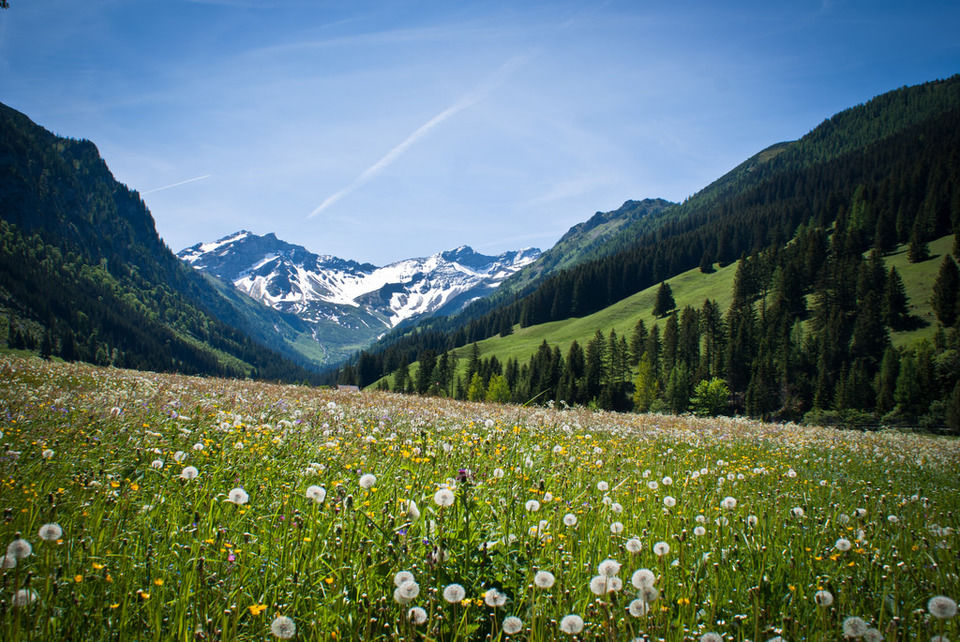 The best way to see this tiny country is from its mountaintops. So consider starting your trip by hiking through its criss-crossing scenic routes that take you through the country's alpine wilderness. The best way to pick the right trail for you is to visit the tourist office. They will help you with detailed maps and even give you information on mountain huts you can stay in for longer hikes. Find more information here. For a couple, the Grüschaweg Trail is very romantic and takes you through the Princely Forest to the Triesenberg village at an altitude of about 1000m. The 11km trail will take you around 4 hours to cover and is relatively easy, but gorgeous nonetheless.
You can sample wine at the prince's own vineyards
The Prince of Liechtenstein Winery is open to the pubic and offers some excellent Pinot Noir and Chardonnay wines. The banquet hall and stone cellar are great places to unwind and relax while you sample the wine list. Later, you can also look around at the Herawingert Vineyards housed inside the winery. With the adventure pass, you can enjoy two complimentary glasses of wine. Take full advantage, or otherwise be prepared to shell out 23 CHF and upwards per person for the tasting. More information here.
It's a great skiing location with high-end facilities

Liechtenstein is very popular with skiing enthusiasts. The most popular ski resorts are Steg and Malbun, with great slopes for intermediate skiers and some tougher ones as well. The ski season lasts from December till April, and sees an influx of skiers from all parts of the world, who come here for fresh mountain air and modern ski services and facilities. For more information and phone numbers, check here.
The food on offer is hearty and delicious
The population of Liechtenstein might be small, but they all eat well. They're all about the streudels, pastries and breads. The national dish is the Cheesy Käsknöpfle, a pasta-like dish with melted cheese, served with a side of applesauce. The schnitzel is treated almost as an art form here and it usually comes with a side of semolina porridge made with creamy milk. There are even two Michelin-starred restaurants here, so you know Liechtensteiners take their food seriously.
Pick up some rare stamps from the post office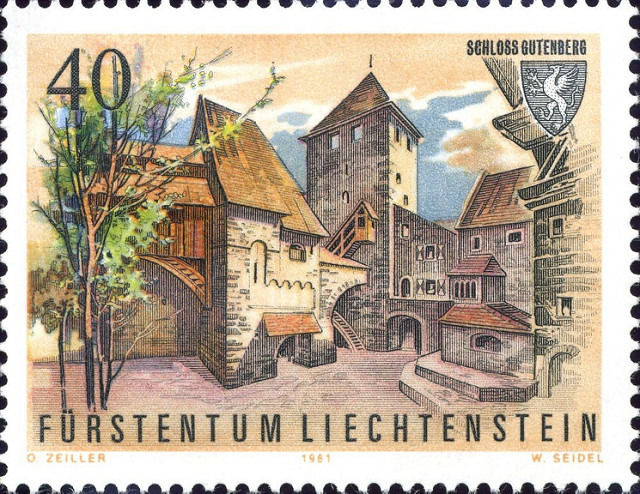 Liechtenstein's stamps, full of depictions of the royal family, seem to make it a huge draw for most tourists. History of the country's postal service is shown at a museum in the main square of Vaduz. You might want to stop at the tourist office, a little further down from the museum, to get some souvenir passport stamps for CHF 3. There is also a tourist office each at Triesenberg and Malburn.
Costs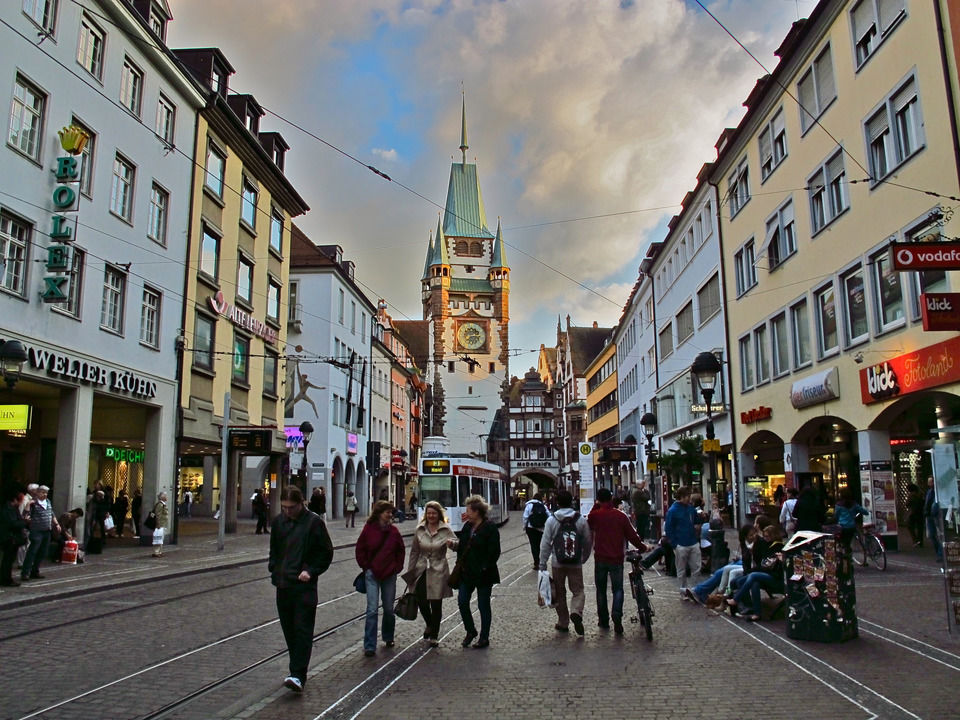 Flight from New Delhi to Zurich: From Rs 31,461 (return, per person)
Train from Zurich to Sargans, Switzerland: Rs 1130 (CHF 16)
Bus from Sargans to Valudz, Liechtenstein: Rs 500 to 700 (Line 11 bus; takes around 30 mins) (CHF 7 to 10)
Hotel stay in Liechtenstein: Around Rs 8,000 to 20,000 a night (CHF 118 to 296)
A meal: Rs 600 to 2000 (CHF 8 to 29)
Beer: Rs 340 (CHF 5)
Bus: A LIEmobil unlimited 7-day pass costs Rs 1620 (CHF 24).
Getting to Liechtenstein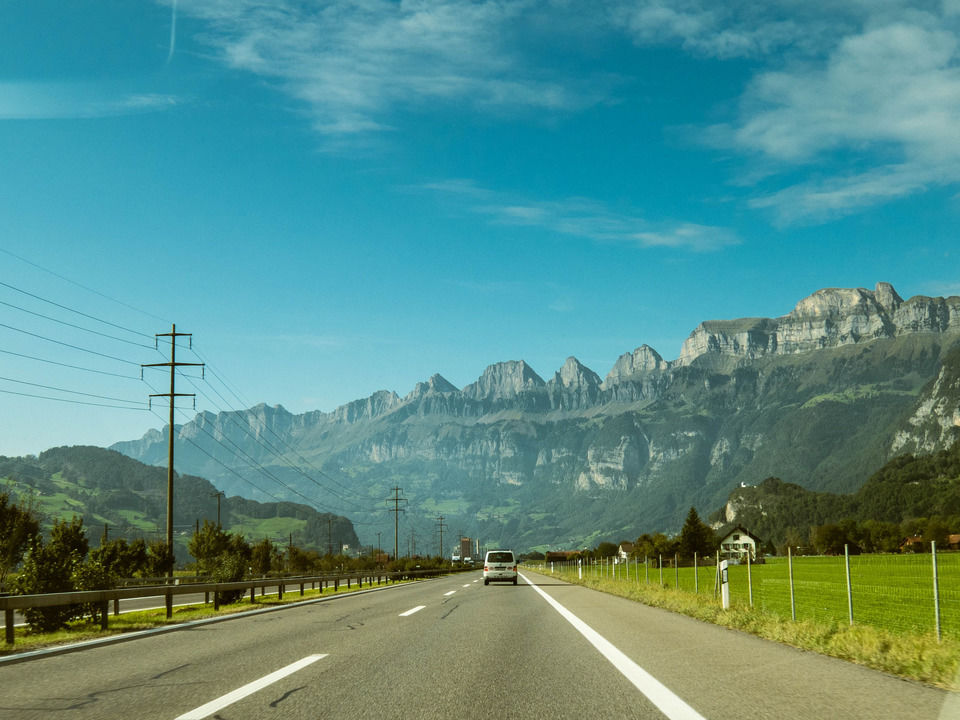 Even though it gets around a mere 60,000 tourists in a year, getting to Liechtenstein is relatively easy and convenient.
By flight
Zurich Airport in neighbouring Switzerland is the nearest international airport to Liechtenstein, and there is a good selection of flights to Switzerland from most countries. From the airport, you can take a train to Vaduz (with a few changes) or a cheap airport shuttle to the city centre.
By train
The Swiss border stations at Buchs or Sargans on the many Zurich-Vienna trains all have several buses to Vaduz Post in Liechtenstein.
Getting around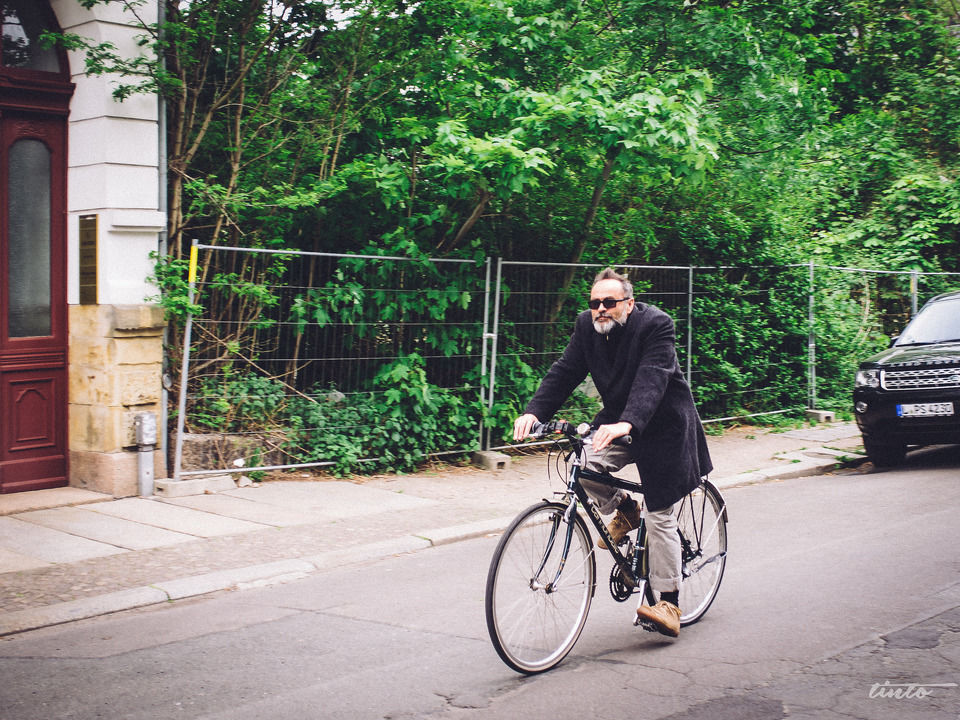 Buses run regularly and are a great way of getting around in this country. A local company, LIEmobil, also runs buses to Switzerland and Austria. Taxis, though expensive, are reliable, and you can even hire a car to drive yourself around. Since the country is tiny, renting a cycle is also a great way to see its beautiful scenary and travel around with ease.
Accommodation
You can find stay options of all budgets and kinds here – from hotels, mountain huts, holiday apartments, bed-and-breakfasts, a youth hostel and camping sites. Vaduz and Schaan are the two main villages where tourists stay, but accommodation tends to be on the expensive side here. For more information, check here.
For a cheaper stay, you can look up some great options on Airbnb or get a bed at the hostel in neighbouring Feldkirch, Austria (only 18 mins away from Vaduz by train).
Have you visited Liechtenstein before? Share your experience with the travel community of Tripoto.
Frequent Searches Leading To This Page:-
liechtenstein holiday packages, liechtenstein vacation packages