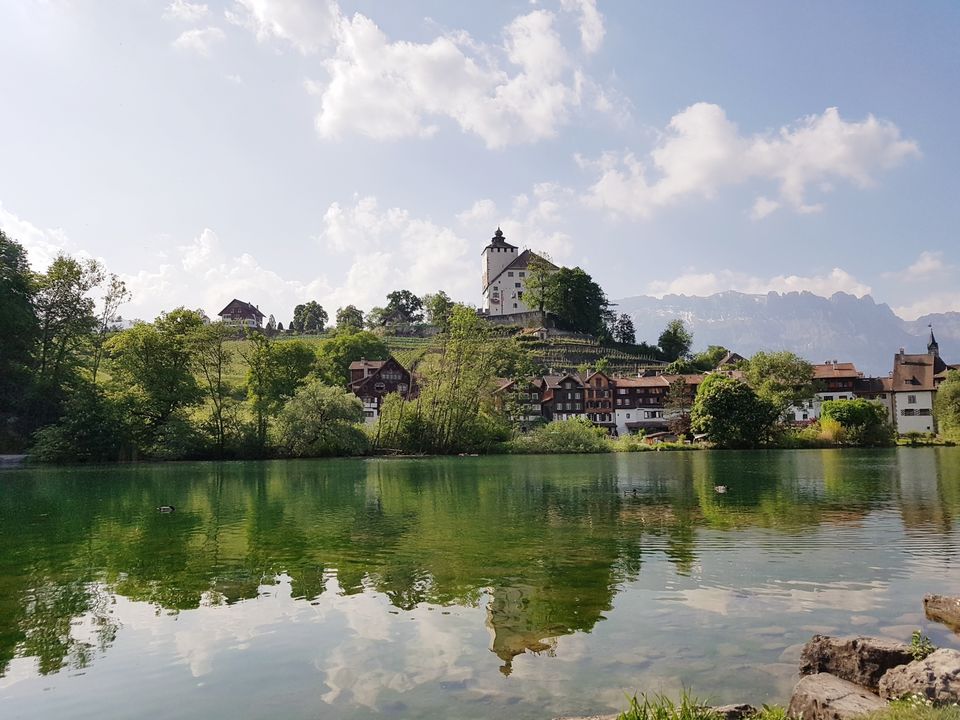 Yes, you've heard it right!
WERDENBERG is the tiniest town in Switzerland. Situated in the municipality of Grabs in the canton of St. Gallen on the eastern part of Switzerland, this little town is set at the foot of the fortress. It dates back to medieval period and there are several sites within this tiny village that are listed as 'Swiss heritage sites of national significance'.
#werdenberg #switzerland #grabs #sanktgall #stgallen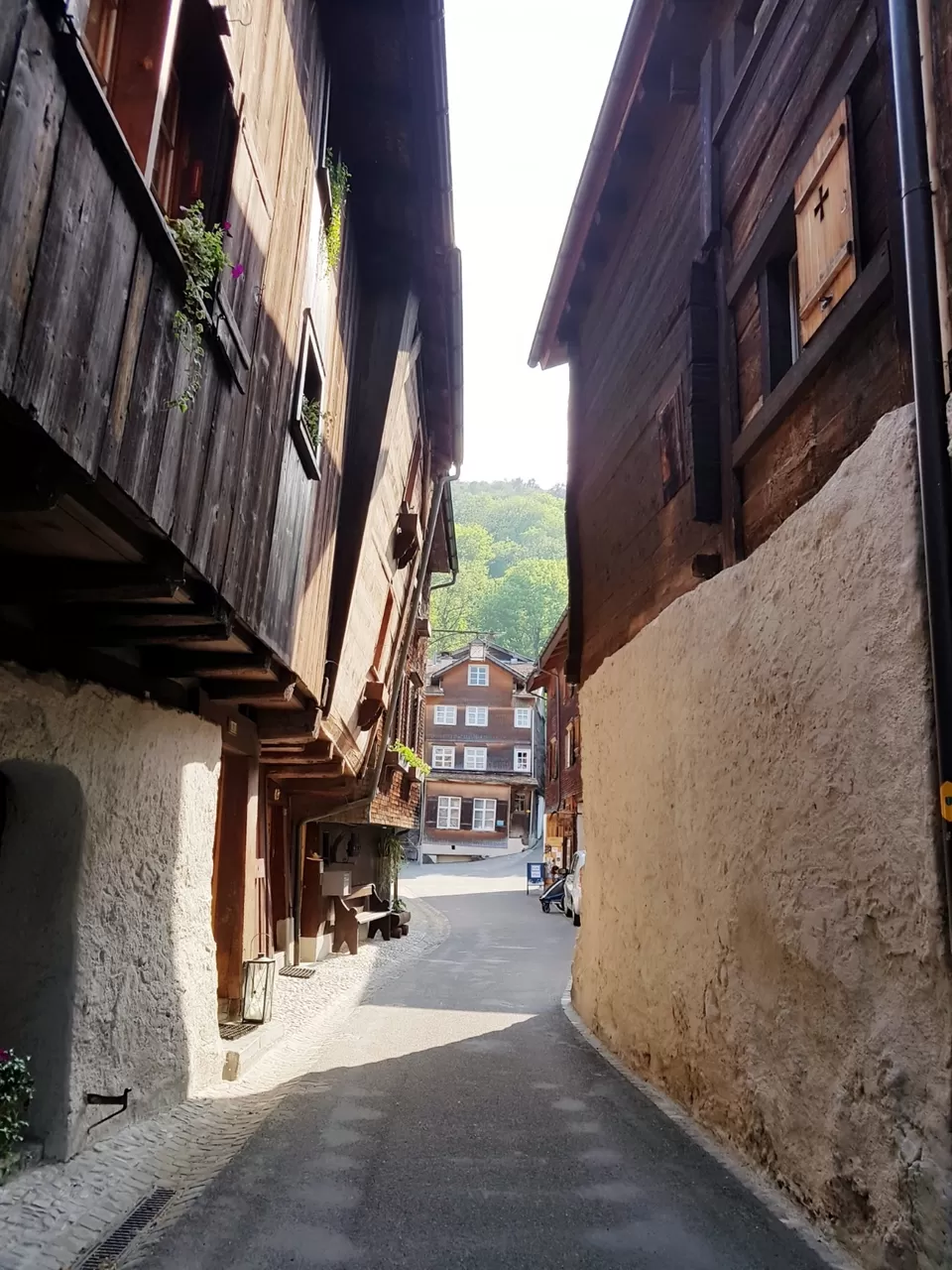 Strolling through the alley ways surrounded by charming wooden structures, gives you a sense of the medieval structure and style. Open arches, cute alleys, paintings, stone details, similar looking row houses yet different - this quaint town has it all.
#medieval #schweiz #tiniesttown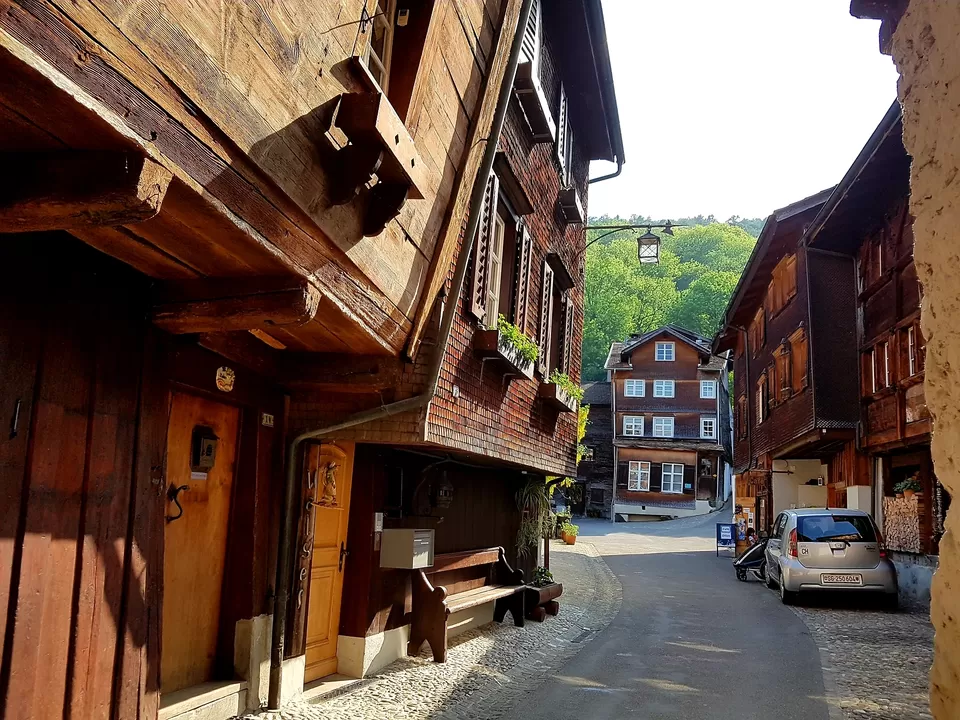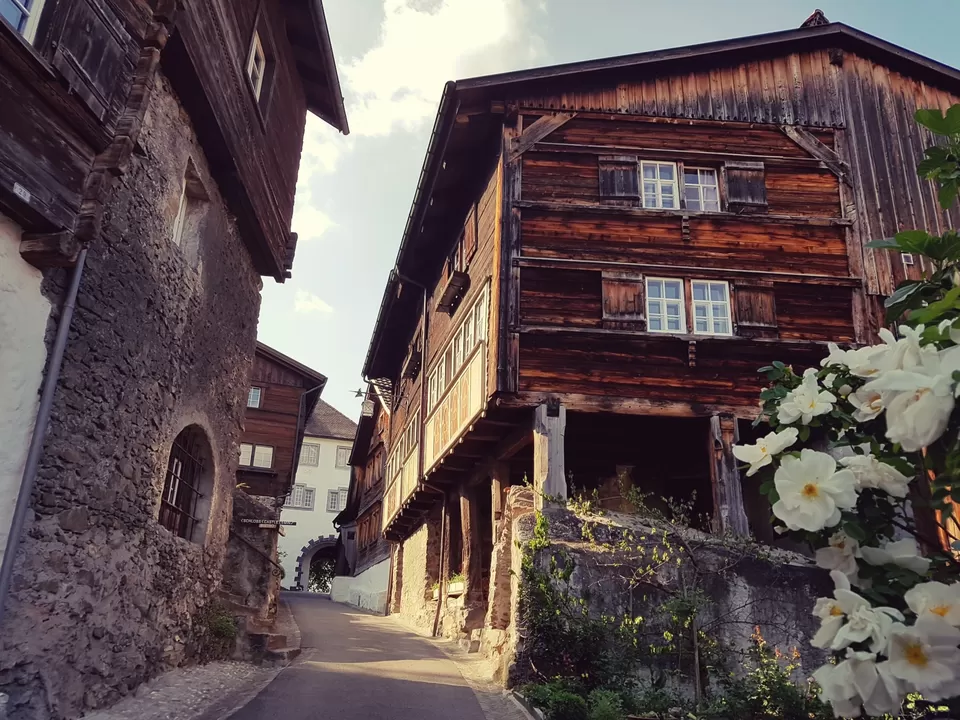 It is accessible during all seasons and is as beautiful as the other. During Spring, the village is filled with pretty colorful flowers.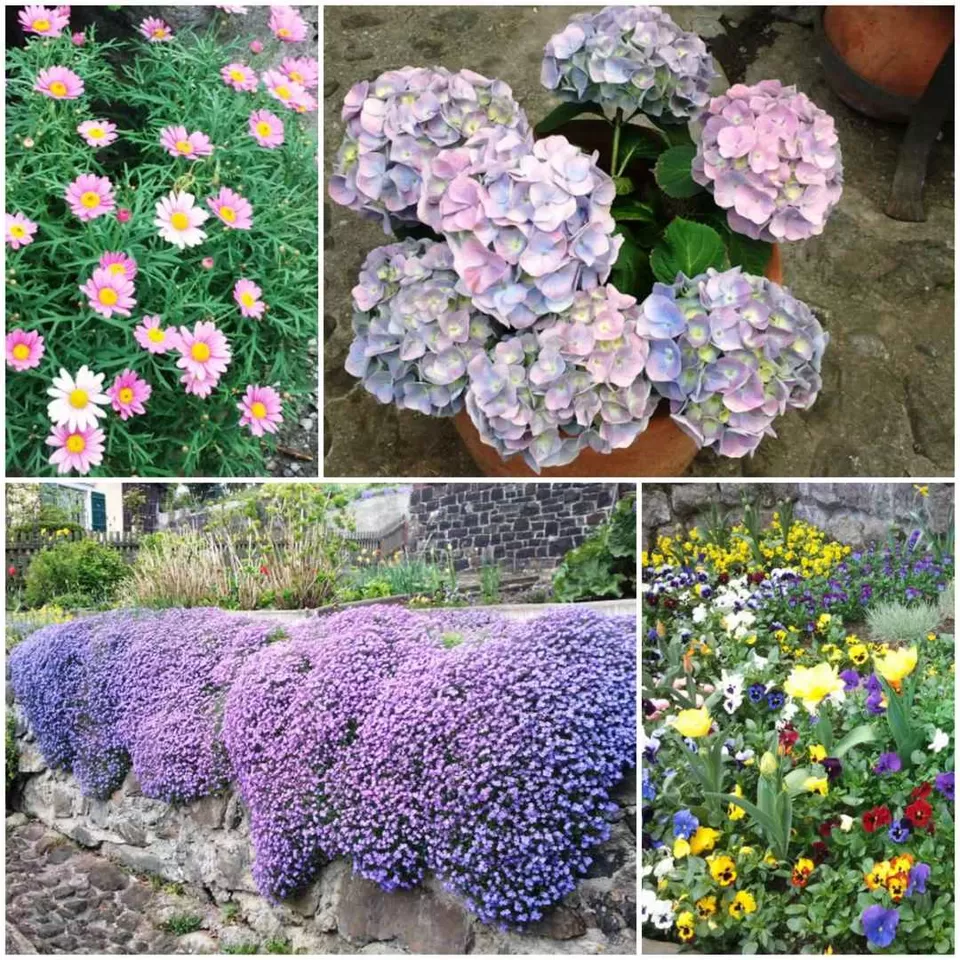 This ain't it, you'll be surprised to know that this smallest village has it's own castle, a museum and even it's own lake! How cool is that! The entire village is bicycle-friendly and if you have more time to spare, may as well walk and explore.
Castle:
Schloss Werdenberg/ Werdenberg castle
The castle is set atop the hill and is listed as a 'Swiss heritage sites of national significance'. This historical monument is said to be built around 1228. It now serves as a museum and is open pretty much everyday (except mondays) during certain fixed hours.
#castle #schloss #schlosswerdenberg #werdenbergcastle #historicalmonument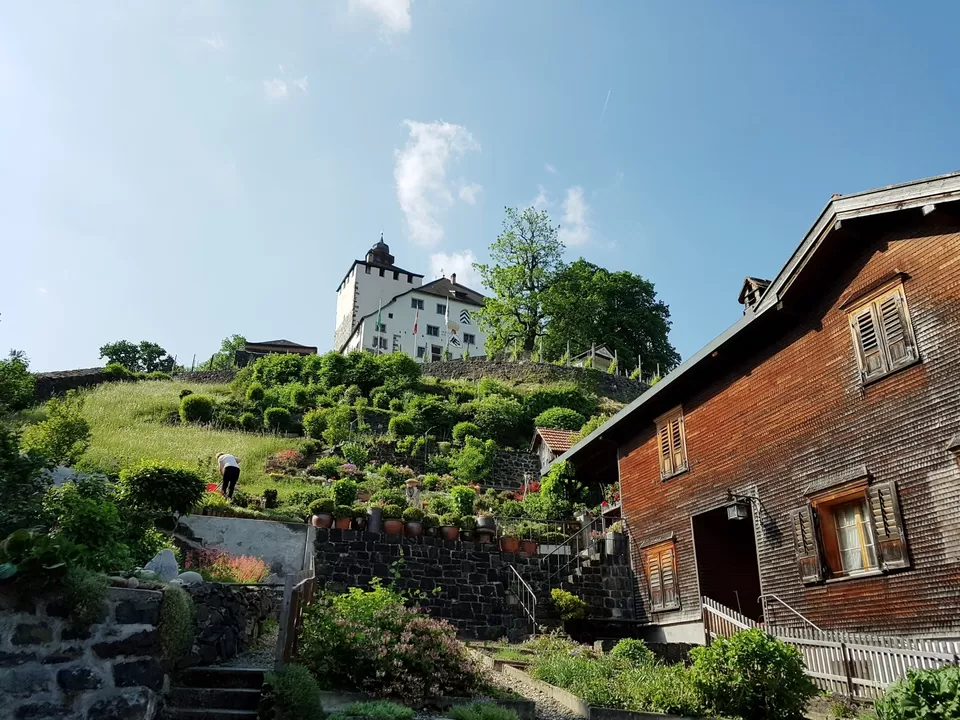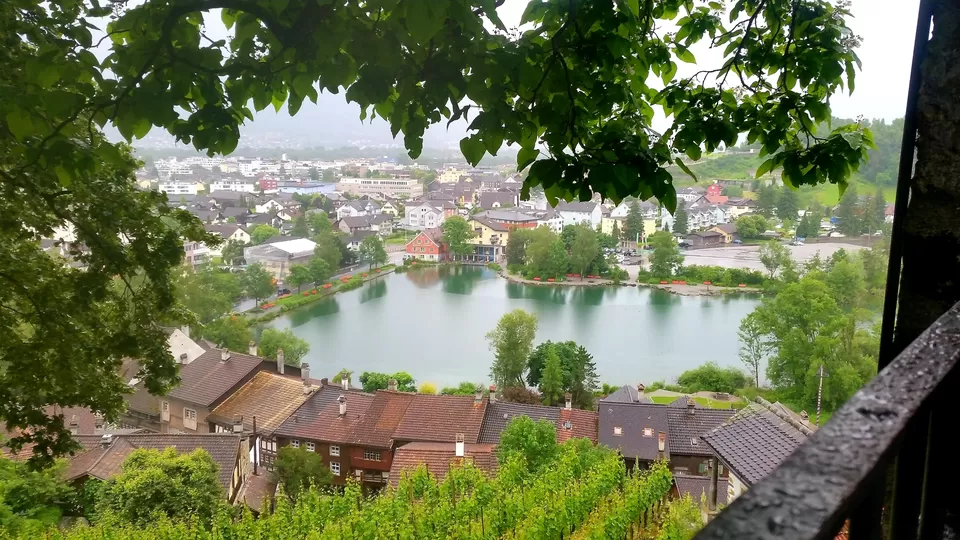 Lake:
Werdenbergersee/ Lake Werdenberg
The lake is situated right beside the village. The castle and the village is seen from the lake and on a bright clear days, one can witness pretty amazing reflection of the same. You can stroll around the lake, and feed ducks and swans if you wish to.
#werdenbergersee #lakewerdenberg #buchs #lake #see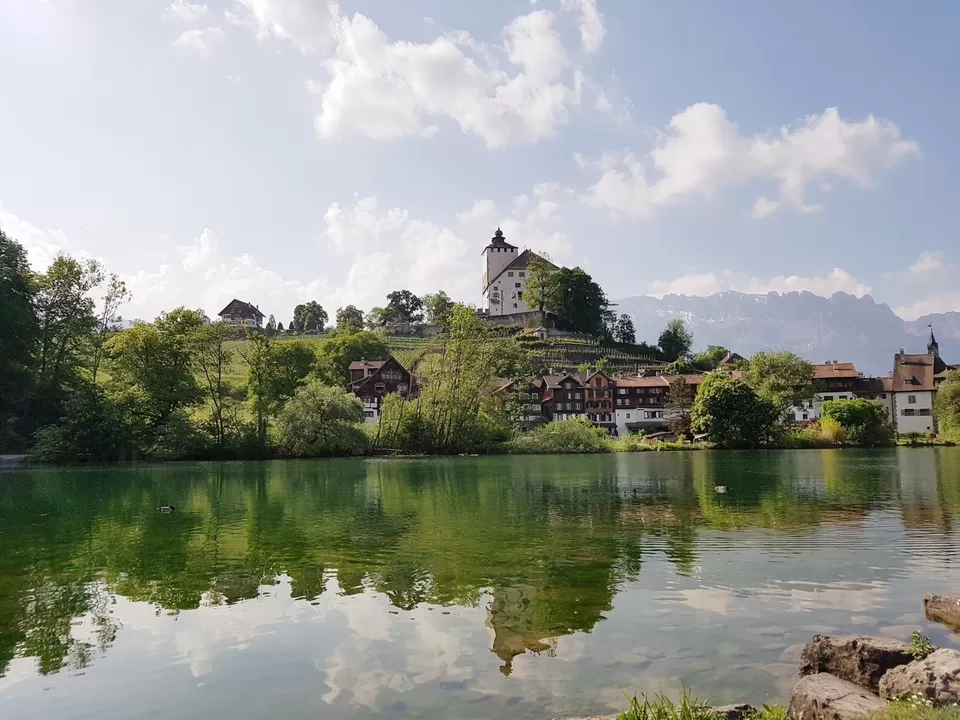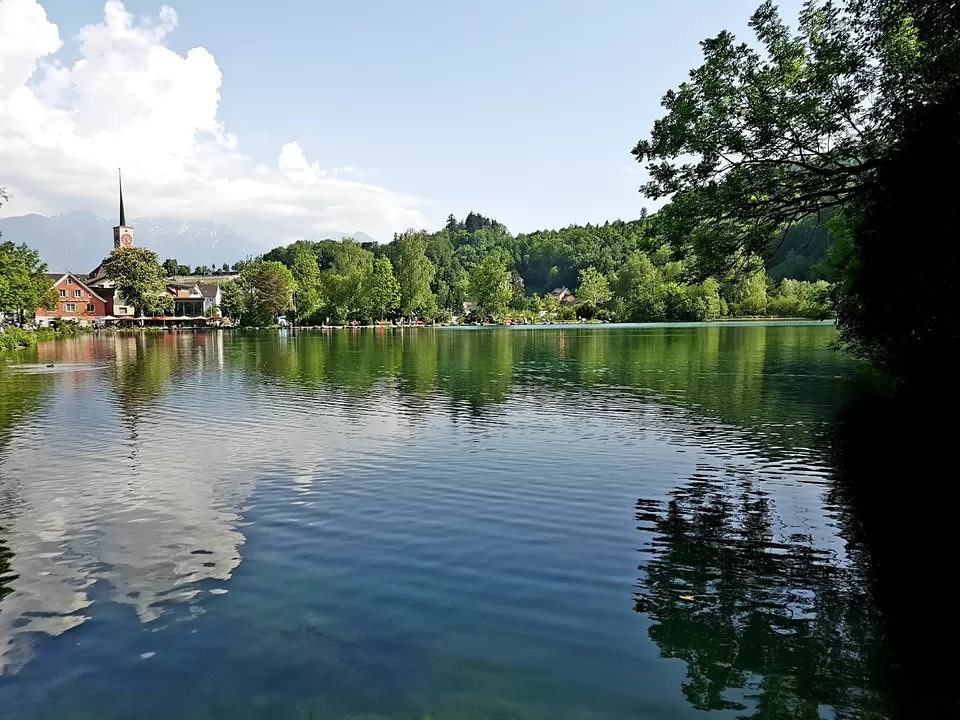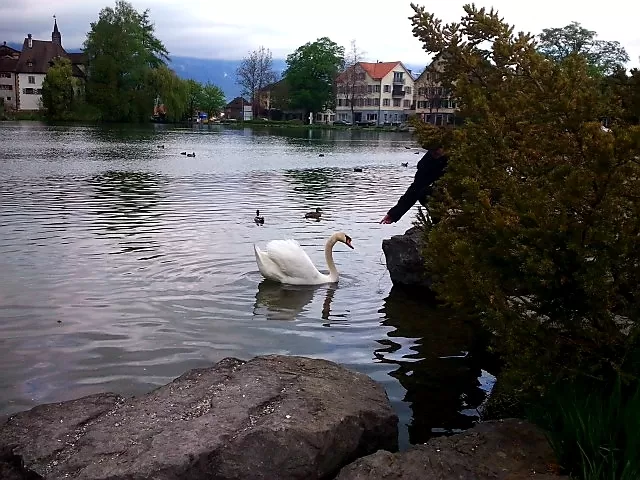 Museum:
Schlangenhaus/ The Snake House
This regional museum, renovated in 1990, is built on the town's wall. You can find the rich history of Werdenberg here.
Snake House is the literal translation of the german word Schlangenhaus. But don't you worry, I've been told there are no real snakes, but paintings of snakes and dragons only. Ha!
#schlangenhaus #thesnakehouse #snakehouse #museum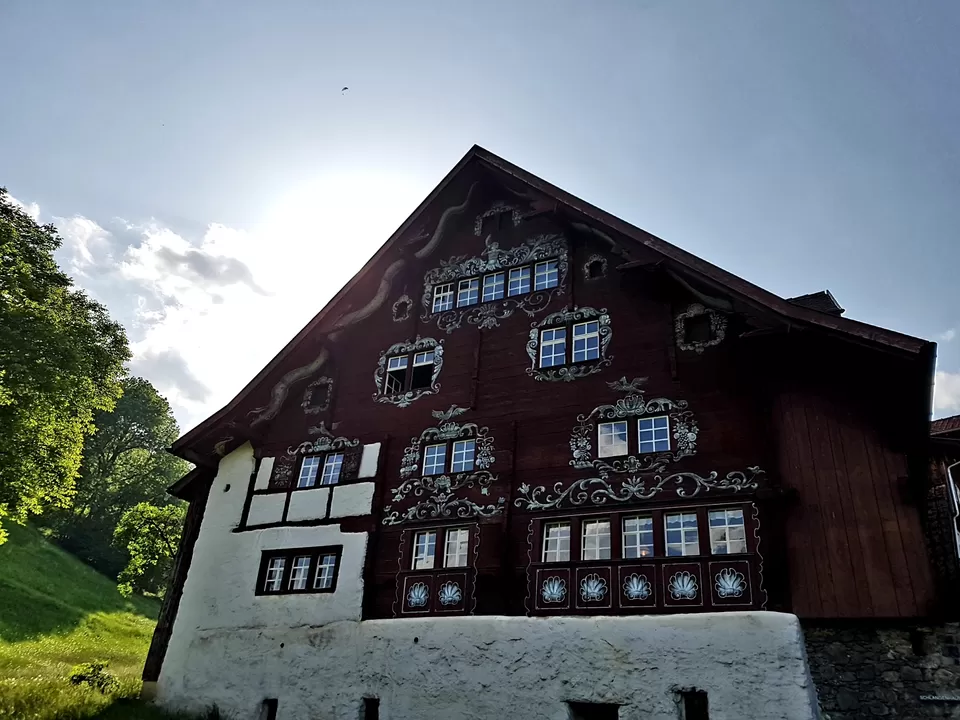 How to get there:
Switzerland has one of THE best public transport system in the world. Though expensive, it is well-connected, well-maintained and pretty much on-time. And this quaint lil town is no exception. Take PostAuto Schweiz bus no. 410 to Werdenberg/Buchs. Or take train from Zurich main station / HB (HauptBahnhof) to Buchs SG Bahnhof (railway station) and a short walk of about 10 mins to Werdenberg.
Similarly, there are also LIEmobil buses to Buchs from it's neighbouring country - Liechtenstein, for every half hour. And if you wish to drive, there is parking lot available beside the lake too.
#liemobil #postautoschweiz #buchsbahnhof #zurich
To do:
• Ofcourse, check out Werdenberg - it's village, castle, history, lake, etc. This may take a couple of hours.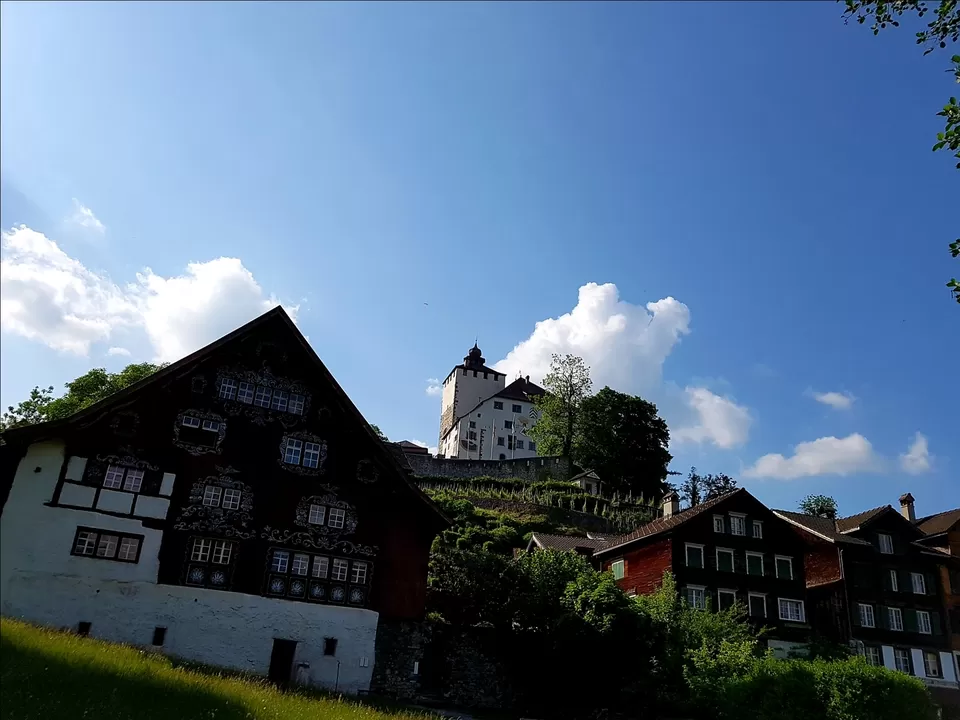 • If you wish for a lunch/ tea with a view - Galerie am See is the place. Situated next to the lake, this restaurant serves burgers, snacks, ice creams, drinks along with the picturesque view of the lake, castle and village.
• There is also children's playground with mini-golf area, camping ground, a couple of churches to visit too.
#galerieamsee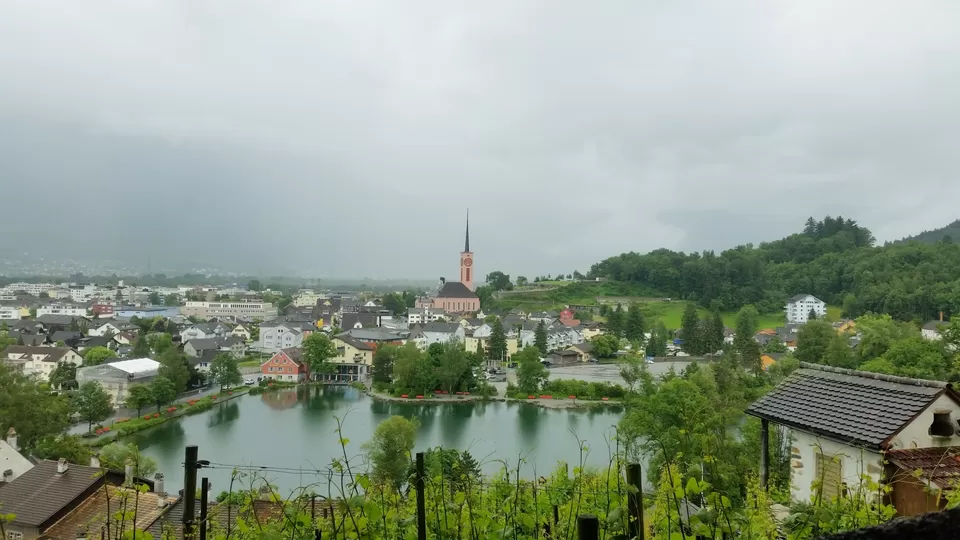 • If you are keen on shopping, you may check around Buchs - there are number of shopping complexes and eateries.
• Or just lounge around the lakeside and enjoy the nature with views of the mighty alps.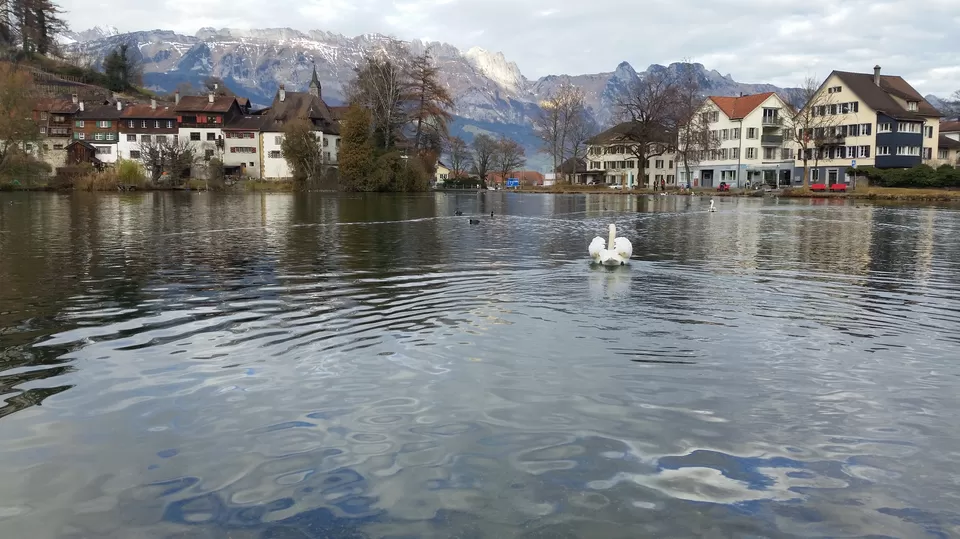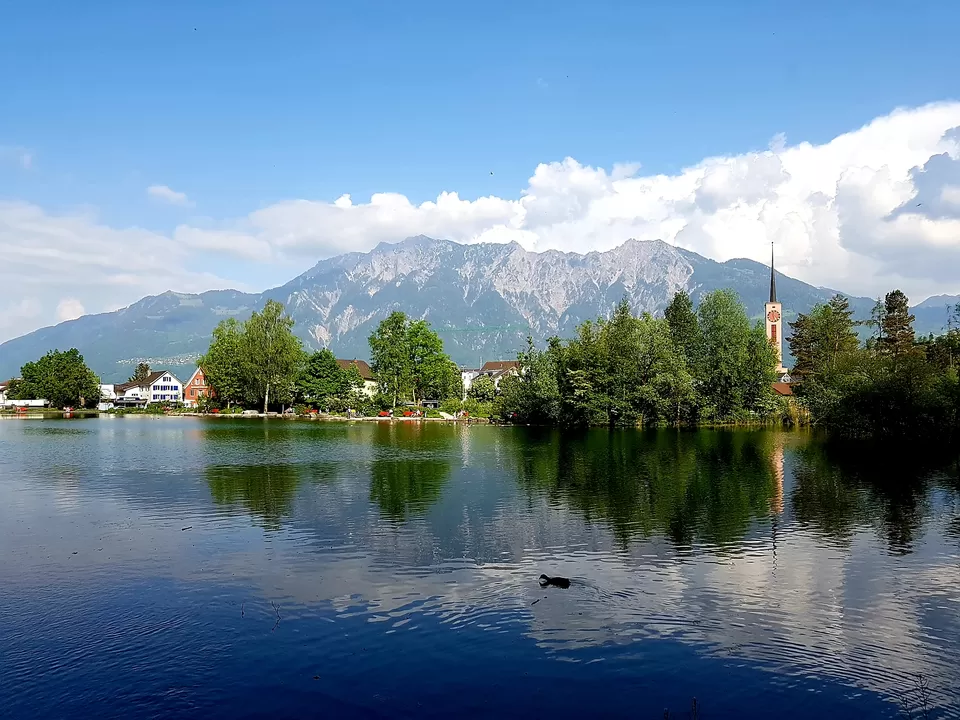 • And while you are there, I would highly recommend visiting Switzerland's neighbor, border-sharing partner, The Principality of Liechtenstein.
Liechtenstein is the 6th smallest country and is nestled between Switzerland and Austria. You can travel from one corner of this country to the other in JUST 45-50 mins. Not kidding! But more on that in a separate blog, so watch out!
#liechtenstein #fl #princelymoments #austria
For more information on Werdenberg:
• Visit - www.werdenberg.ch
• Contact - 081 740 0540
• They even conduct guided tours of the castle/ town.
So, it doesn't matter if you are a history geek or just a traveller, Werdenberg has beauty in every corner and offers something for everyone.
#asliceofswitzerland #anntraveldiaries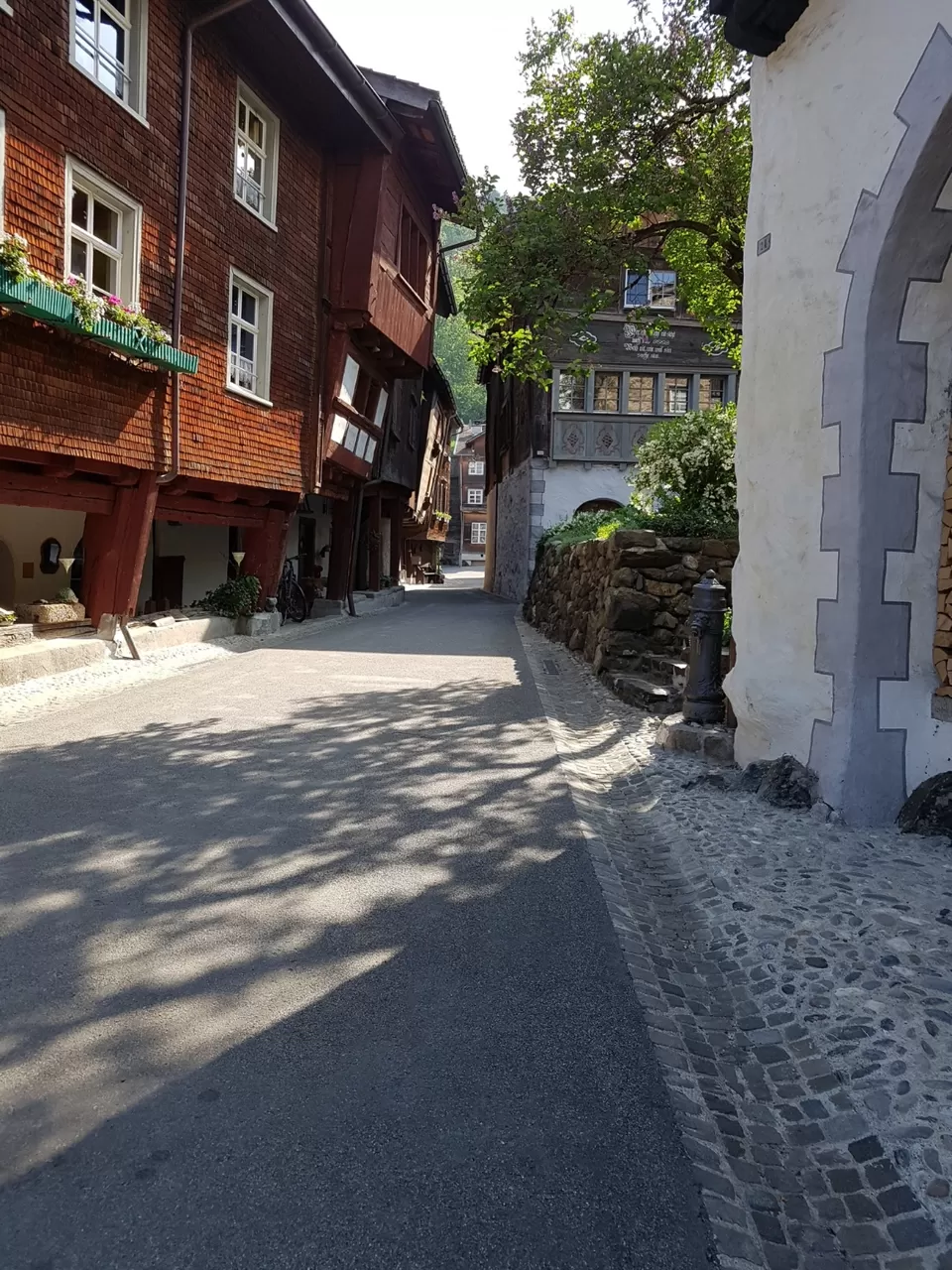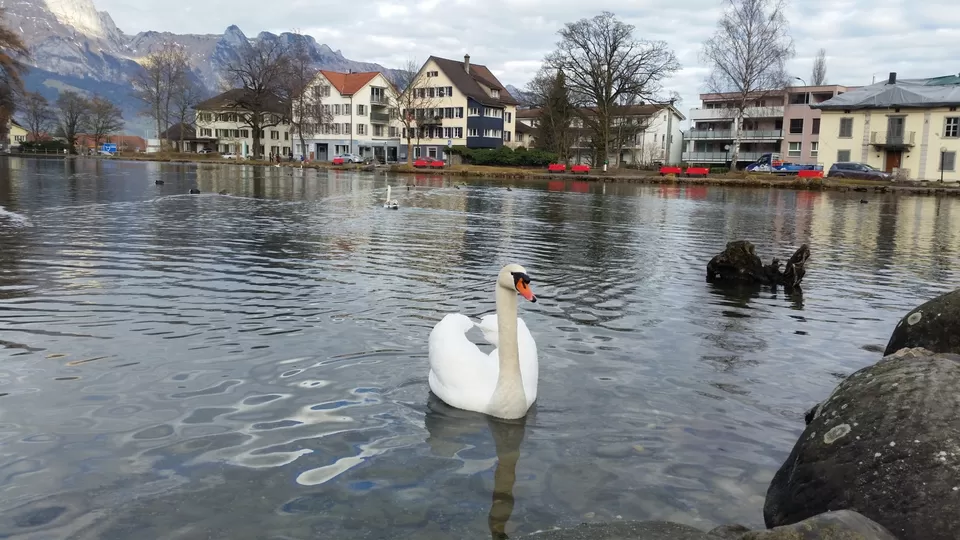 Hope this blog inspires you to visit this tiniest town, in the near future and be part of the magic (ofcourse, when it is safe to travel again)
Photos by Annet P S
For more photos and videos, check below:
Instagram - anntraveldiaries
Facebook - anntraveldiaries
YouTube - Annie Prathibha