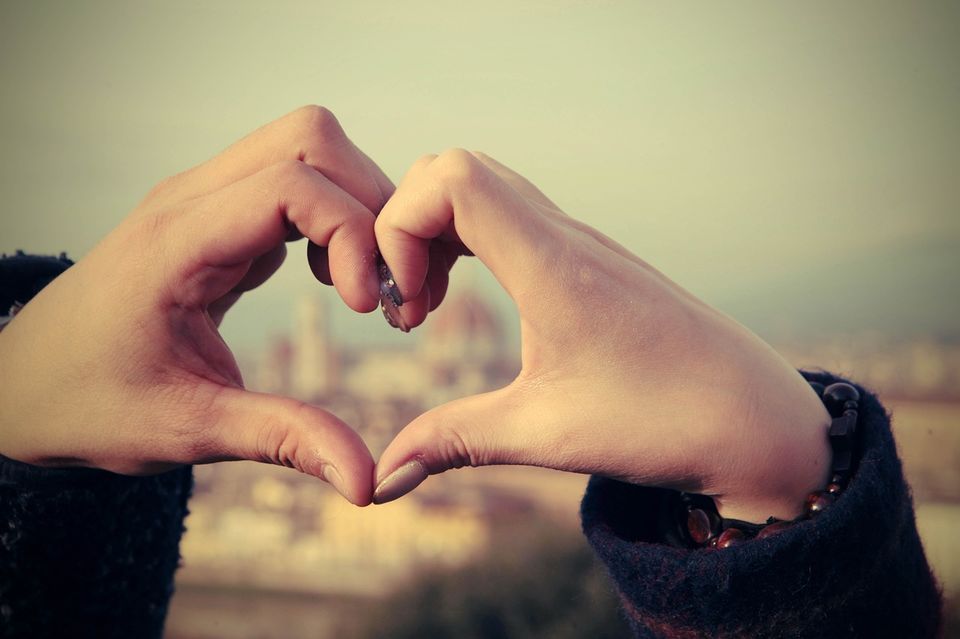 If you are reading this, we'd presume two things: one, you are a traveller at heart; two, you are serious about planning a unique, quiet, and memorable honeymoon in Europe. And as we know, most of the famous European honeymoon destinations are flocked by millions of tourists from all over the world, especially during winters. Spending exclusive time with your partner while avoiding unwelcome swarms of crowds might just require you to escape to some less crowded, yet equally beautiful and romantic destination in Europe. But where these lesser-known destinations are, you might not know.
So, we decided to take the matter in our own hands and compile a list of 7 best lesser-known places in Europe for a perfect honeymoon this winter so that it's all about you, your partner, and the enchanting Europe.
Venice is nice and romantic, but it's not just you who loves Venice. While the place itself is incredible, the number of tourists visiting Venice in winter might just take a bit of romance out of your honeymoon.
Lesser-known alternative: Piran, Slovenia
Sitting serenely on the Adriatic Coast of southwestern Slovenia, Piran is a small picturesque town in the Gulf of Piran and is a great alternative to Venice. In fact, it is also called Venice of Slovenia. Apart from the heavenly coastal beauty it is bestowed with, ancient Venetian architecture, quieter streets, expansive vineyards, red-roofed cafes serving a variety of cuisines, wellness spas, and winter snow just add to the romantic vibes. Isn't this something you would say yes to?
How to reach: Nearest major international airport is in Trieste. Ferries are available from nearby cities like Venice and Rovinj. Buses also connect Piran with Trieste in Italy and Ljubljana, Slovenia's capital.
Things to do: Tartini Square, Pomorski muzej maritime museum, St. George's Parish church, Portorož beach, sunset views, and more.
Where to stay: Villa Piranesi , Hotel Piran
A capital city home to a surreal alpine landscape that blends harmoniously with the modern and ancient architecture, famous for winter sports, awe-inspiring views of towering snow-covered mountains, and fascinating art galleries; it's not Innsbruck that we are talking about. Not at least for someone looking for a romantic holiday in Europe, away from huge crowds.
Lesser-known alternative: Vaduz, Liechtenstein
It's Vaduz, a tiny but beautiful capital city of Liechtenstein—a small nation in Europe tucked between Austria and Switzerland—sitting cosily on the bank of Rhine river. Being one of the least-visited destinations in Europe, Vaduz does make a strong case to host you for honeymoon holiday this winter, doesn't it?
How to reach: Although there are no airports in Lichtenstein (yeah, a European country with no international airport), international tourists can arrive at Zurich airport, which is at a distance of 115km, and then travel by bus, rail, or taxi to reach Vaduz. Getting around in Vaduz is quite easy by rail, bus or cab.
Things to do: Visit Vaduz Cathedral, Vaduz Castle, indulge in winter sports, hiking and mountain biking, and vineyards tour.
Where to stay: Hotel Meierhof, Berggasthaus Sücka
It's no brainer that Vienna has long been a honeymooner's delight. Its charm and vibrancy is incredible during Christmas, but so is the number of visitors. Few honeymooners would take that, even if it's Vienna. And if you agree with us on this, we have a Christmas surprise for you two.
Lesser-known alternative: Coburg, Germany
Honeymoon holiday in Coburg in December tells you why Christmas in Germany is incomparable. Romantic as always, Coburg just turns into a snowy fairyland glittering with colourful Christmas lights and enchanting Christmas markets brimming with a variety of stalls serving delicious street food, awesome handicrafts, sans unpleasantly crowded streets.
How to reach: Airport Nürnberg at a distance of 106km from Coburg is the nearest major airport. Coburg is well connected to nearby towns and cities of Europe by rail and road. Public transport makes getting around Coburg much easier.
Things to do: Visit Coburg fortress, Christmas markets, Callenberg Castle, Rose Garden.
Where to stay: Best Western Blankenburg Hotel, Hotel Garni - Haus Gemmer
Prague—the historic city with iconic stone bridge, Gothic architecture,and the famous 600-year-old astronomical clock— served well the honeymooners seeking to enjoy romantic time with their partners until it became another charming yet overcrowded European destination. But the sight of an overwhelmingly crowded Old Town Square in Prague might just be what you would want.
Lesser-known alternative: Gdansk, Poland
A quaint Polish city even the Duchess and Duke of Cambridge didn't give a miss, Gdansk is the place which witnessed the first bullets during Second World War. It has, somehow, managed to be at peace, and lesser known to most incoming tourists. A bewitching blend of history, modernity, natural beauty and serenity, Gdansk is the perfect alternative to Prague in Europe.
How to reach: Gdańsk Lech Wałęsa Airport at a distance of 18km from Gdansk city centre is the nearest major airport. Gdansk is well connected to nearby towns and cities by Eurail. Regular bus services are available from different cities in Poland and nearby European countries to Gdansk.
Things to do: Visit Westerplatte, Long Market Square, take a walk down the Long Lane extending from Long Market to the iconic Golden Gate, enjoy toothsome cuisines at red-roofed cafes and more.
Where to stay: Baltik Apartments Seaside Towers, Apartament Jelitkowo
Winter has come and you might fancy a romantic holiday in Dubrovnik, which featured as King's Landing in the famous American TV series Game of Thrones. Well, you still can, but the crowd in Dubrovnik during winters can take quite a bit of romance out of your holiday.
Lesser-known alternative: Split, Croatia
Split is for those who don't want to miss out on the theatrical charm of Dubrovnik while avoiding the rush of tourists. This equally gorgeous [lesser-known] town on the Dalmation Coast with spellbinding waterfronts, lively markets, winter carnivals, and, of course, fewer tourists is bound to leave you wondering why it's not yet overrun by visitors.
How to reach: Split has an international airport of its own, 19km from the city. Buses and cabs ply regularly between Dubrovnik and Split, taking around 3 hours.
Things to do: Diocletian's Palace, Venetian architecture, art galleries, waterfront, cafes and local market.
Where to stay: Studio Apartments Mirakul, Well of Life
Zurich in Switzerland is synonymous with leisure travel. The placid lake, views of snow-covered Alps, and vibrant modernity blend like a cocktail to make it one of the most desirable holiday destinations in the world. But don't you want to be charmed by the beauty of a lesser-known place to make the most of your honeymoon holiday?
Lesser-known alternative: Bregenz, Austria
Picturesque as Zurich (sans the crowd) is the city of Bregenz that beautifies the eastern shore of Lake Constance in Austria, offering sweeping views of the Pfander mountain. With medieval style streets, cosy cafes, bars, intriguing museums, cable cars, hiking trails and more, Bregenz is just the kind of city where you will not miss Zurich for sure. Enjoy your romantic holiday, for life's more laid-back and at peace in Bregenz.
How to reach: Zurich Airport is the major international airport around 110km from Bregenz. The most preferred and economical way of getting to Bregenz is rail, including the high-speed RailJet. Bregenz is well connected by highways to nearby cities which makes it easier to take a bus or a taxi.
Things to do: Skiing, hiking, museums, scenic views, cable cars, boating.
Where to stay: Ferienwohnung am Bodensee, Hotel helvetia
For those who fell in love with the pictures of those European beach destinations, it's most likely the pleasant beaches of Algarve in southern Portugal which attract even more beach-loving visitors during winter. But is there any better beach destination in Europe during winter than Algarve? Yes, there is.
Lesser-known alternative: Porto Santo Island, Portugal
A small strip of pristine sandy beach in the archipelago of Madeira in Atlantic Ocean, Porto Santo Island is the place to escape the winter and huge crowd for a perfectly romantic beach holiday in Europe. Here, it's all about warmth, even during the chilly winter of Europe.
How to reach: The domestic airport in Santo Porto connects the island with other major airports in Madeira and in Spanish mainland. However, ferry from Funchal to Porto Santo is the most popular way of reaching the island.
Things to do: Swimming, beach activities, Christopher Columbus's house, and more.
Where to stay: Residencial Do Vale, Hospedaria Por Do Sol
Paris is the first thing that comes to our minds when we think of planning a honeymoon holiday in Europe. However, with around 32 million annual visitors, it is one of the most-frequented cities in the world. And unless a selfie near Eiffel Tower is your top priority, there is another lesser-known destination that you should head to.
Lesser-known alternative: Lyon, France
Lyon, another city in France with less than one-fifth the number of visitors, yet matching Paris in almost all aspects, is just the perfect alternative for those looking for more privacy while exploring the richness of France. Located at the confluence of the Saône and Rhône rivers, Lyon is the better place to take in medieval and Renaissance architecture, modern cafes and shops, and other tangible forms of French culture.
How to reach: Lyon–Saint-Exupéry Airport is the nearest airport to Lyon at 30km. High-speed train services are available from Paris and Geneva. Buses and taxis are easily available to reach Lyon from nearby cities.
Things to do: Skiing, Roman and Byzantine-era architecture, boutique shopping, St. Jean and St. George cathedrals, museums, parks.
Where to stay: Centre Jean Bosco, Hotel de Normandie
So, which one did you finalise? Let us know in the comments. If you have visited some place which you think can be a great alternative to a popular tourist destination in Europe, share your story here. Want to watch exciting travel videos, subscribe to Tripoto on YouTube.
Frequent searches leading to this page:-
Europe honeymoon tour packages, Europe honeymoon tour packages from Delhi, Europe honeymoon tour packages from Mumbai, Europe honeymoon tour packages from India, top things to do in Europe in winter, best things to do in Europe in winter