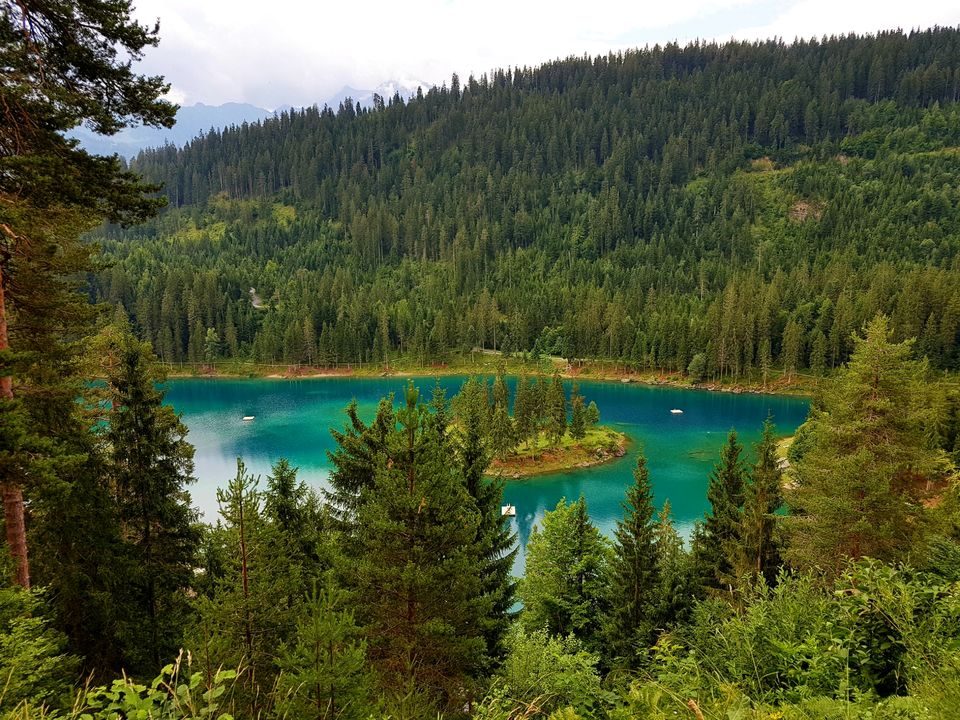 THE JEWEL OF FLIMS is what Caumasee aka Lake Cauma famously known as. This striking turquoise green lake is nestled in the forest in the canton of Graubünden, Switzerland.
#caumasee #lakecauma #grisons #graubünden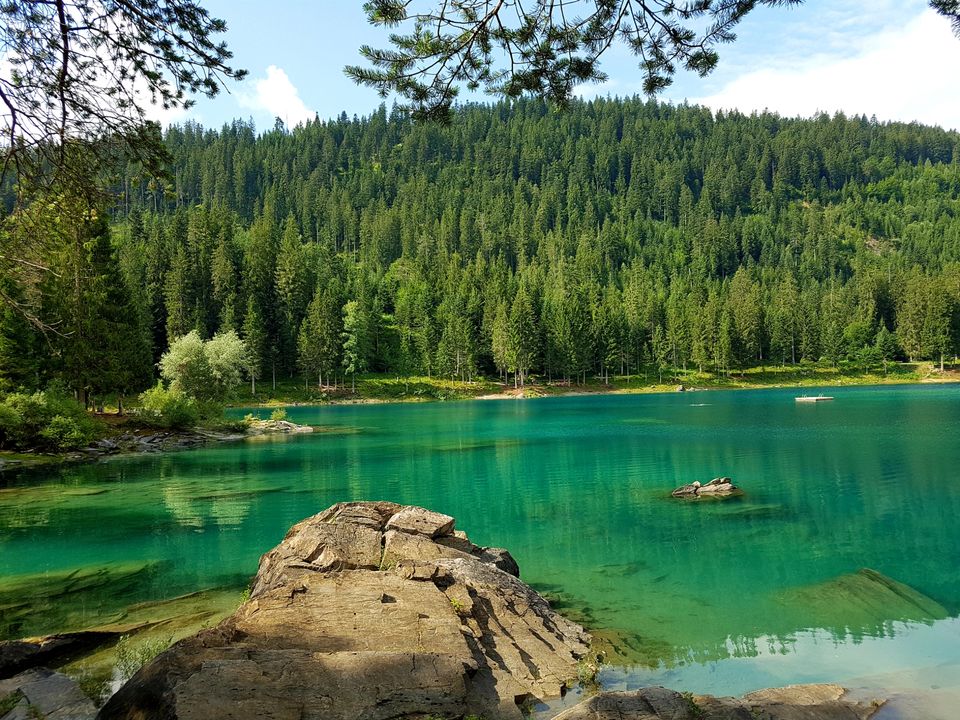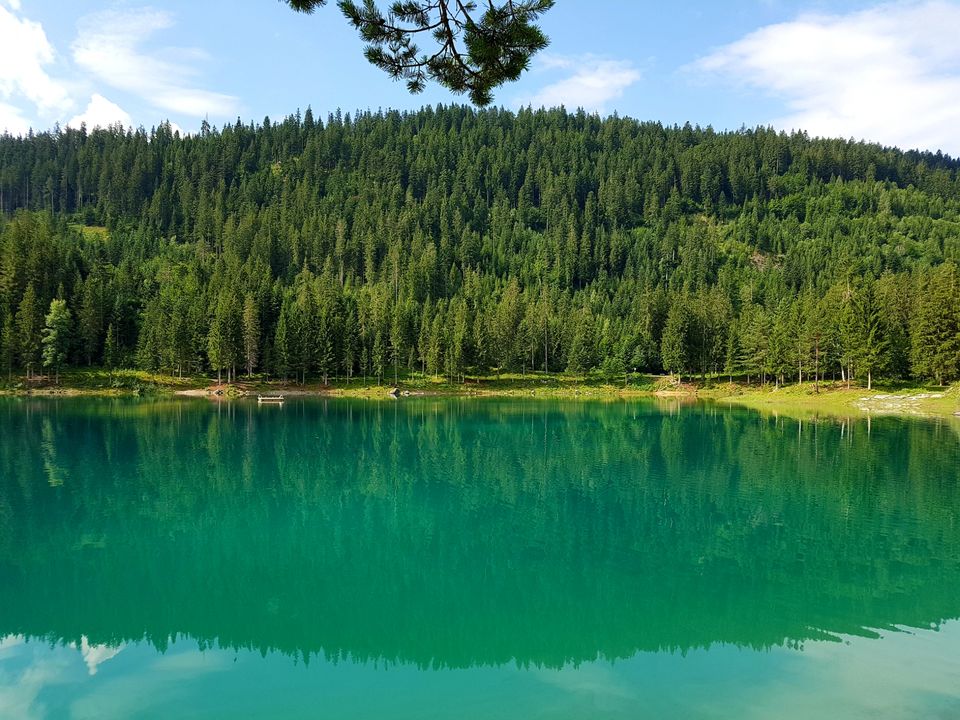 This crystal clear lake is fed by an underground spring & is located at 1,000 meters above sea level.
#switzerland #suisse #schweiz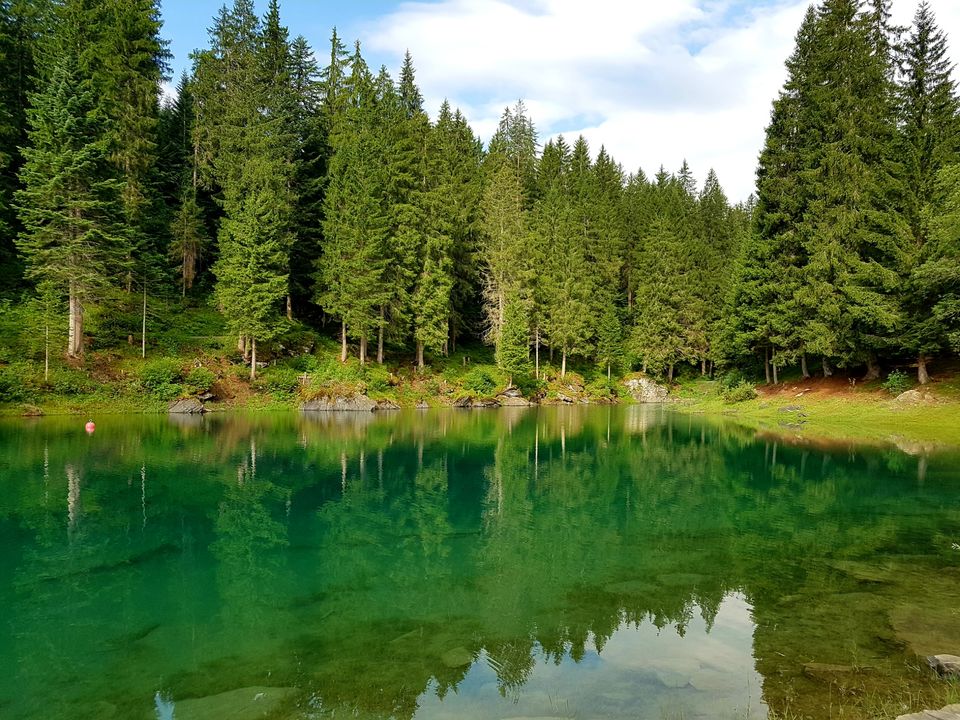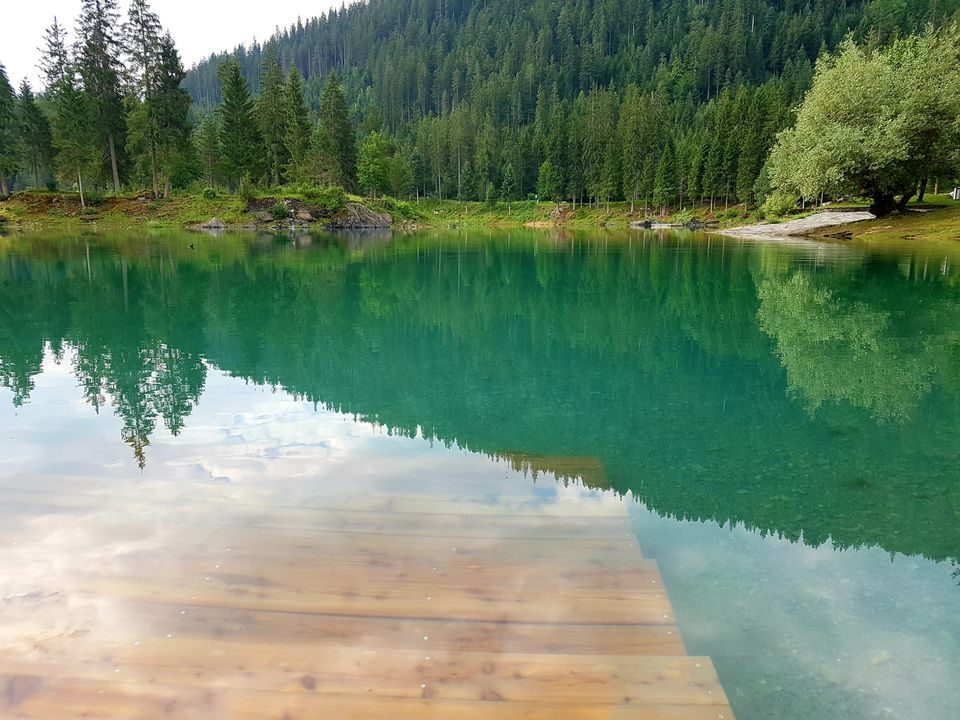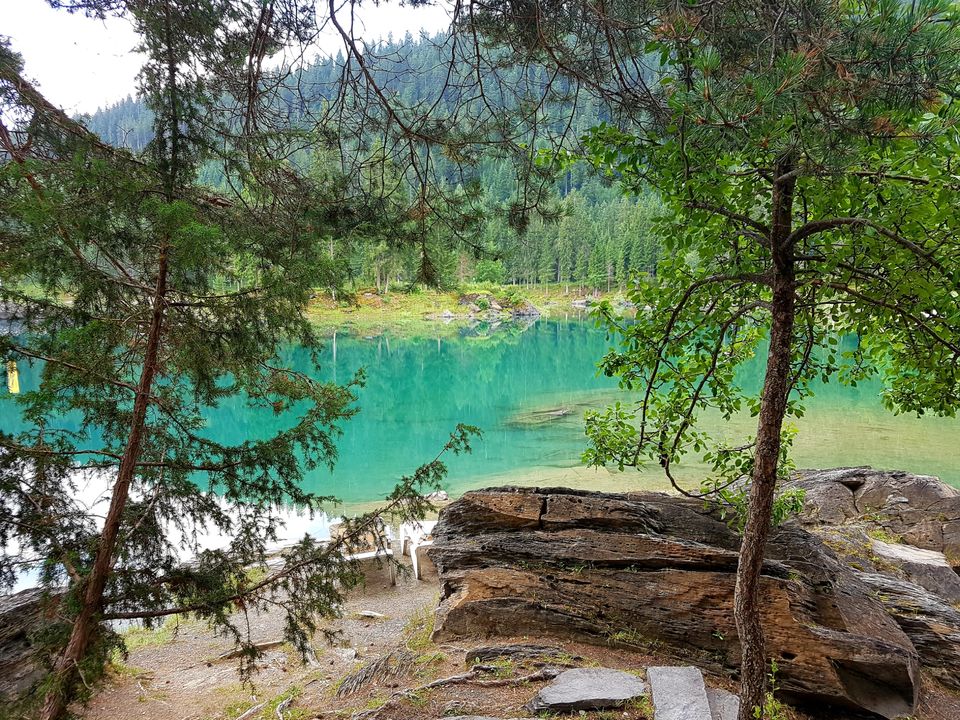 How to get to the lake-
As for many, Instagram was my source of inspiration to visit. I was totally mindblown looking at all the beautiful pictures from this lake. Thus, my journey started!! I took a bus ride from Chur to Flims Waldhaus. And from the bus stop, it took me about 30 mins to hike down through the forest path or one can take free funicular ride to this gorgeous lake from the edge of the town in Flims. Walking in the lush green forest, fresh morning breeze + music = an experience to remember. But to top it off, a gorgeous view of the lake from above, the colors popping from within the trees. Breathtaking!! #fromflimswithlove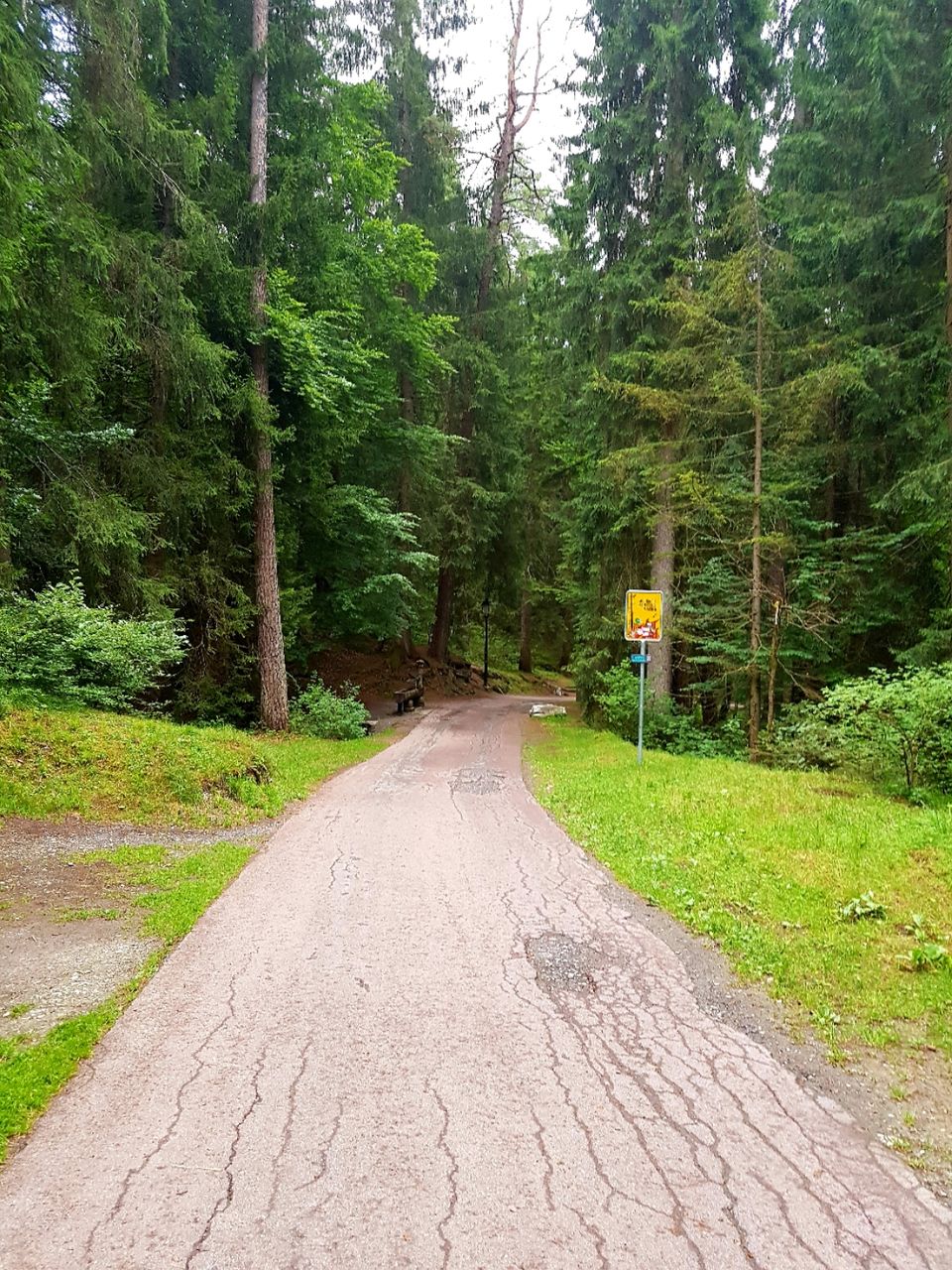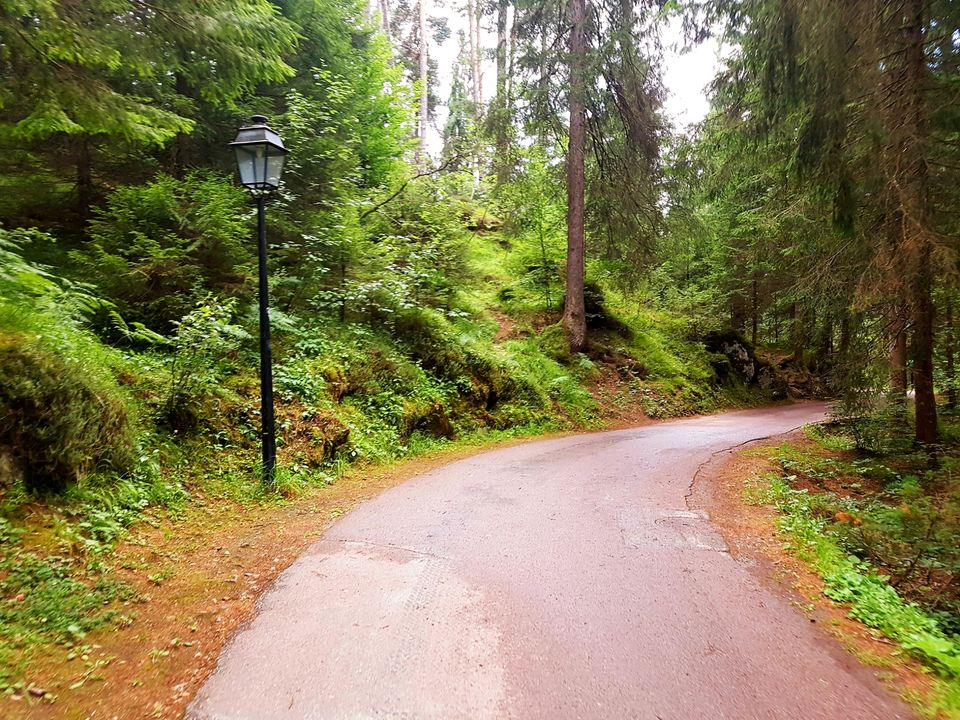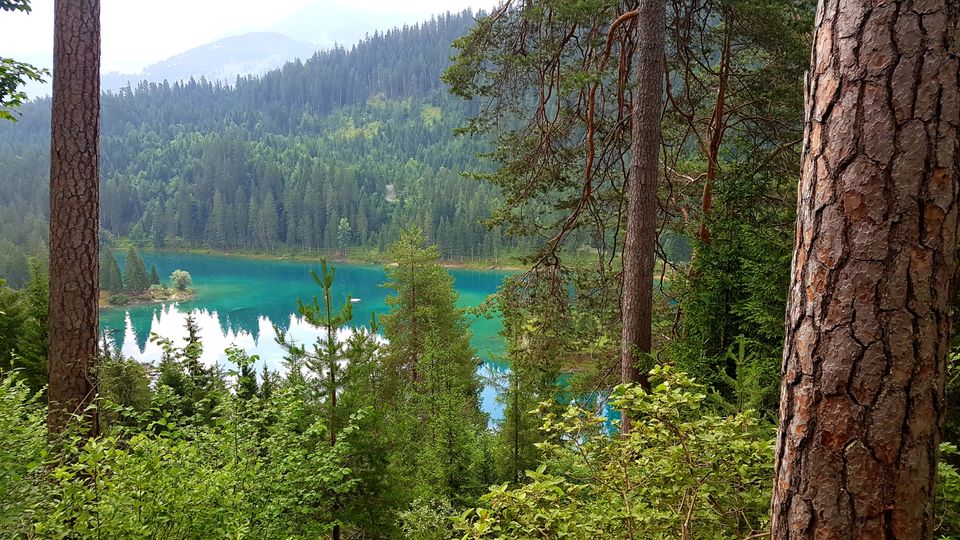 Getting there early had its perks, as there was no one yet. I right away started taking photos!
With entry fee being reasonable (adult - 12 chf), one can lounge around or sunbathe or even swim in the alpine waters. Or take a boat or paddle board - for rent and go around the lake. Or simply enjoy the magnificent views of this idyllic landscape. There is something for everyone! I chose the latter.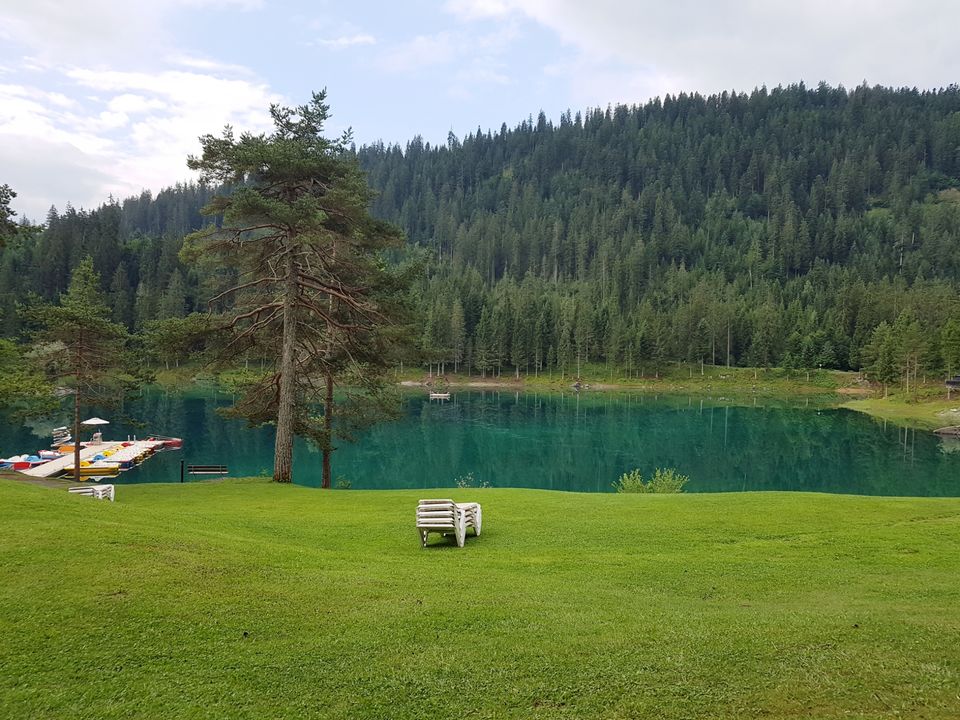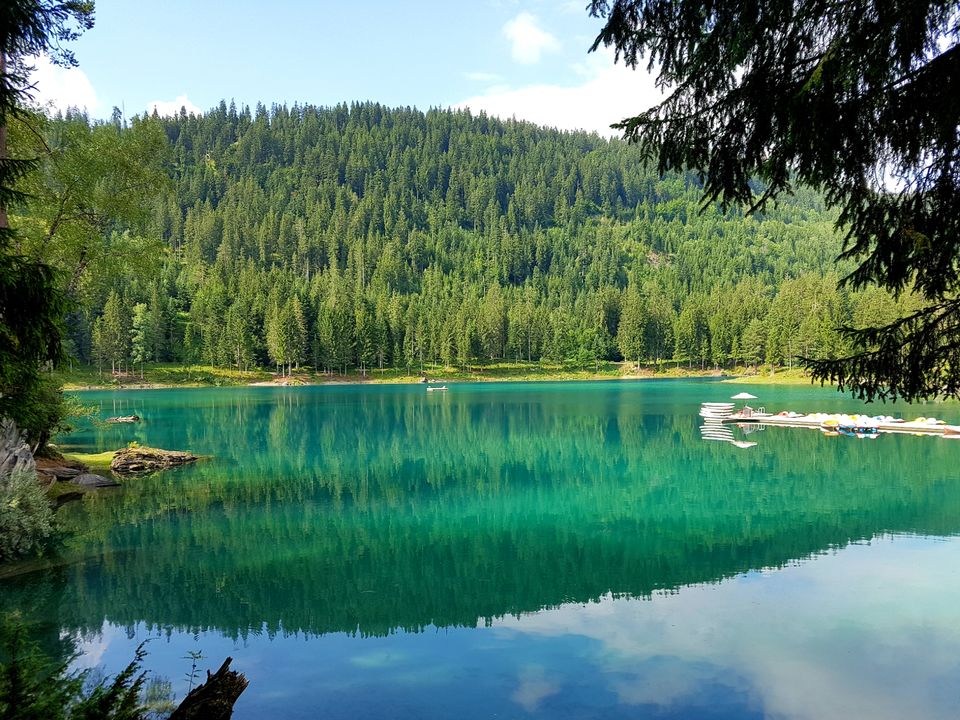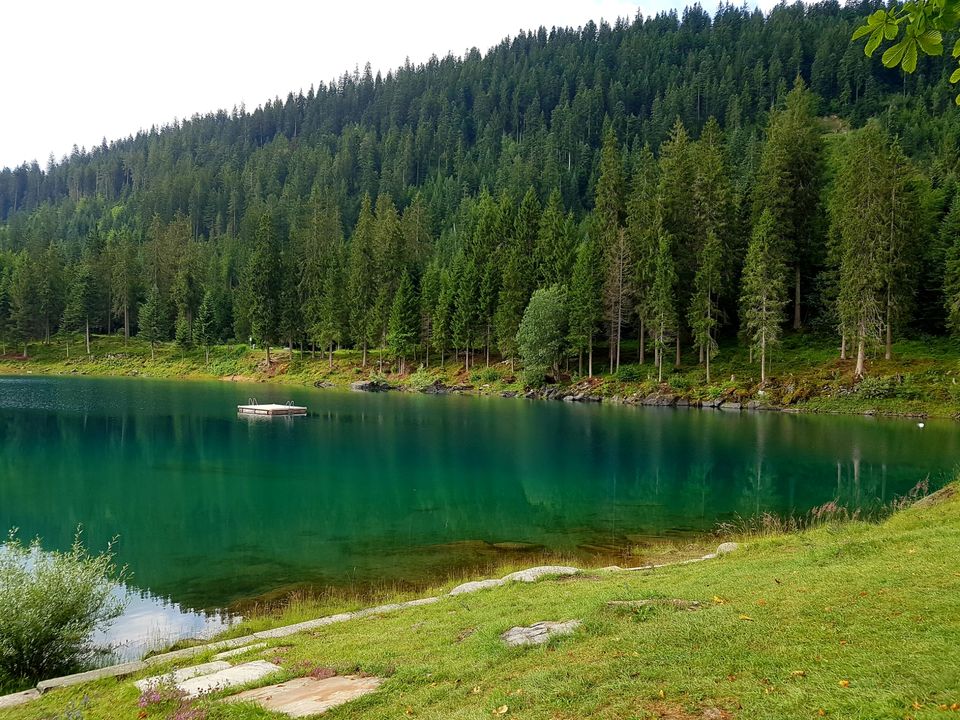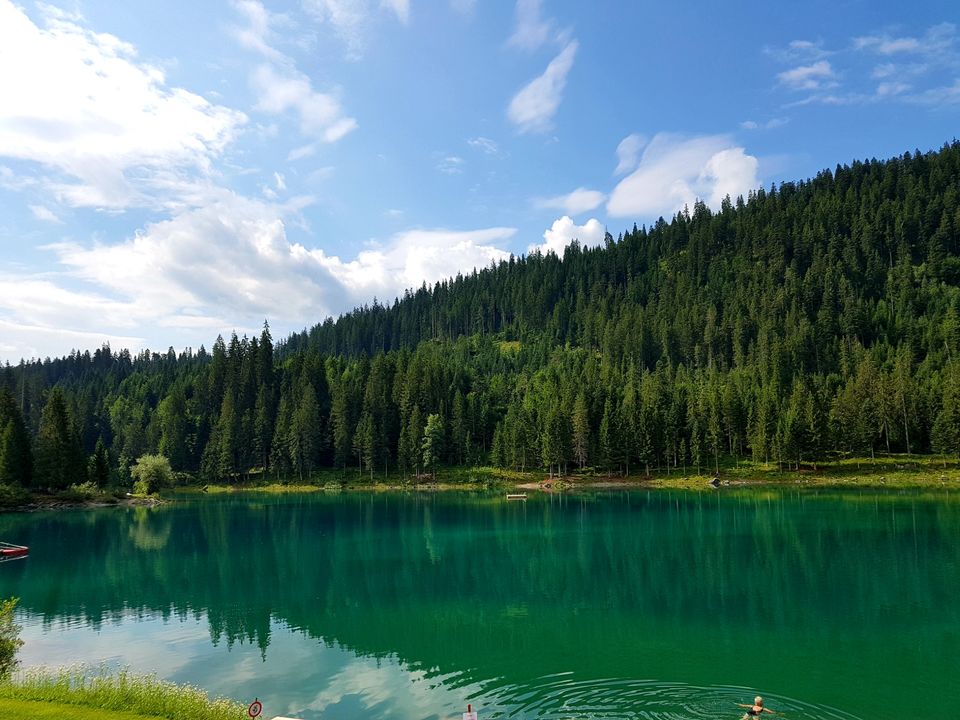 There is an island in the middle that you can paddle or swim to.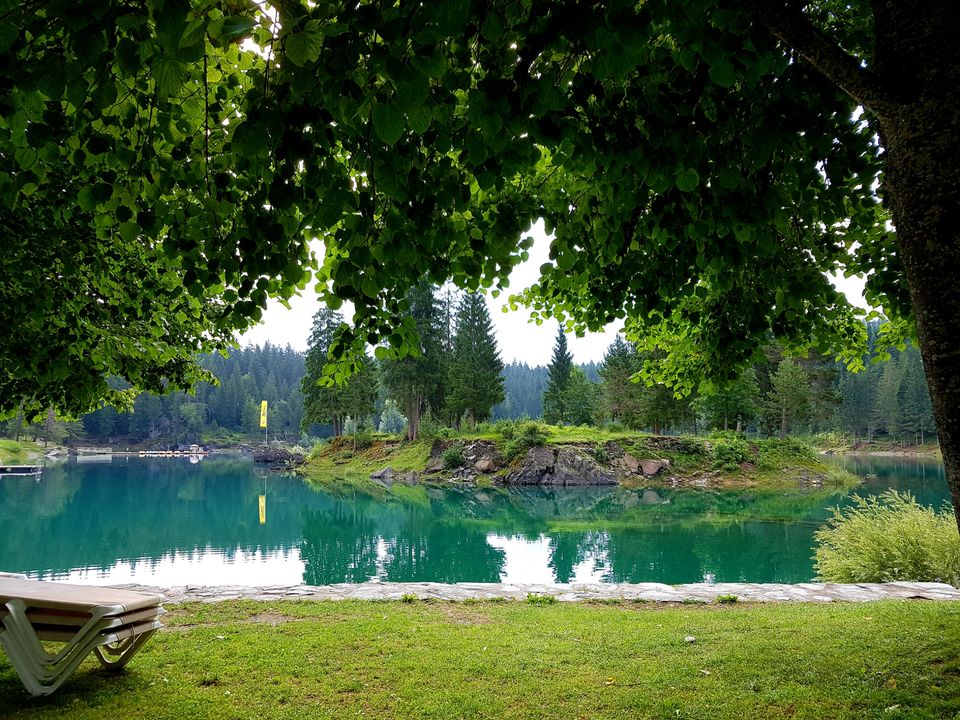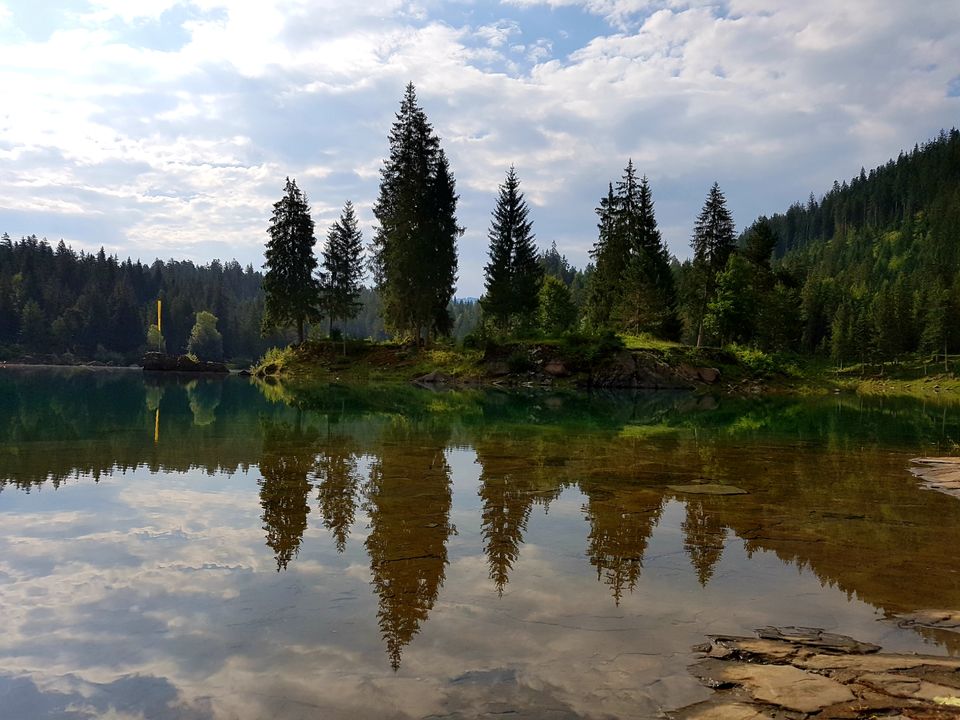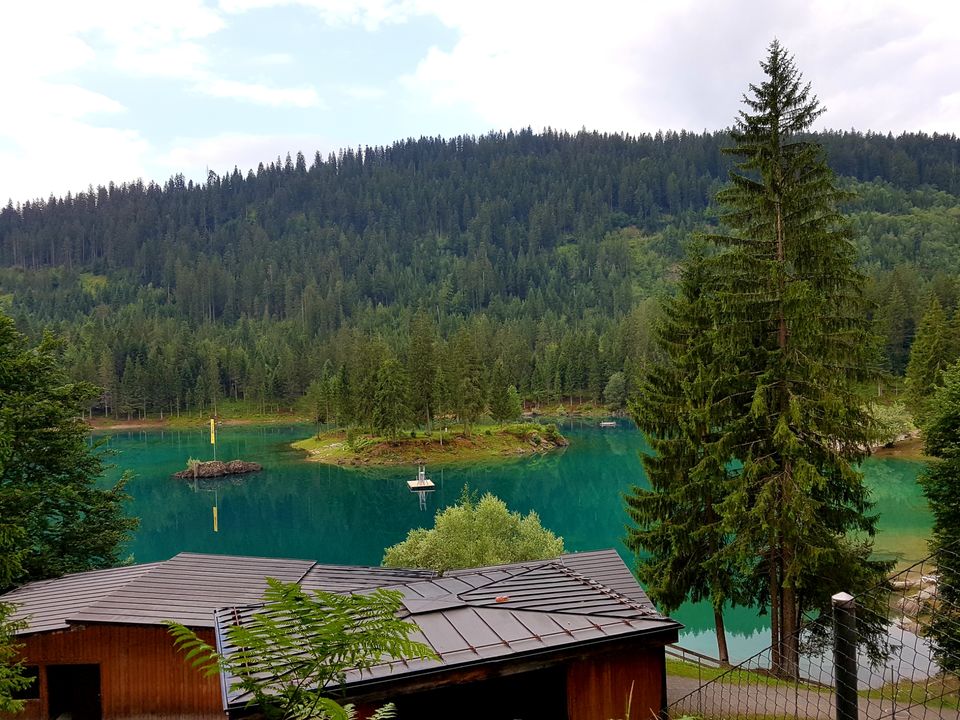 There is also a restaurant and an ice cream stand overlooking this Swiss countryside.
#restaurantamcaumasee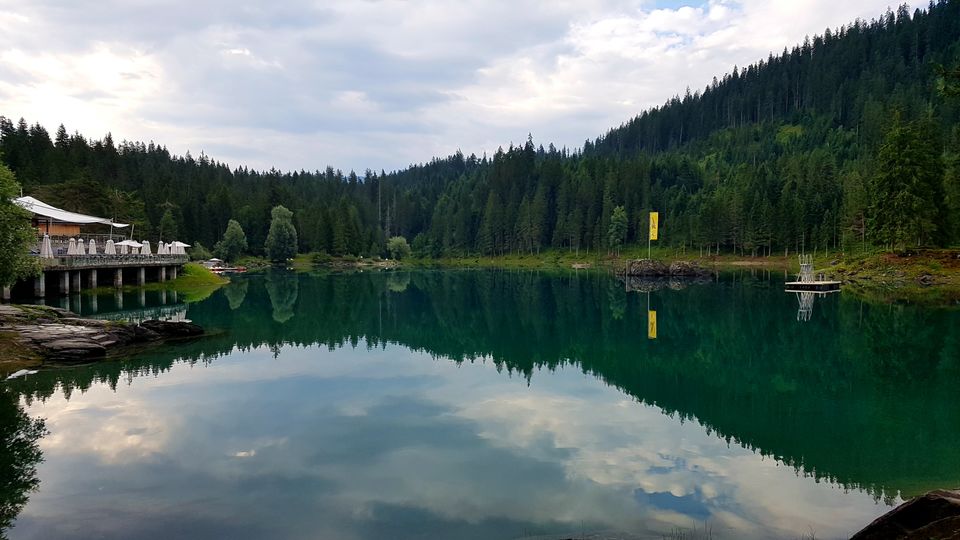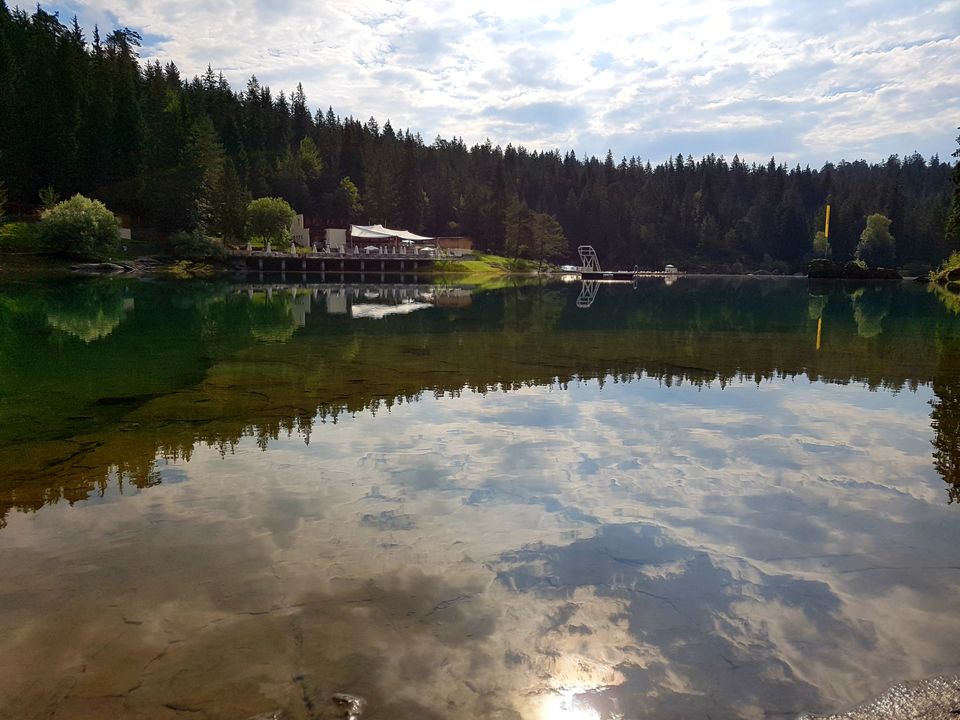 No wonder that this lake is considered by nature/ water lovers as P A R A D I S E!
#thejewelofflims #tripotocommunity #tripotointernational #daytrip