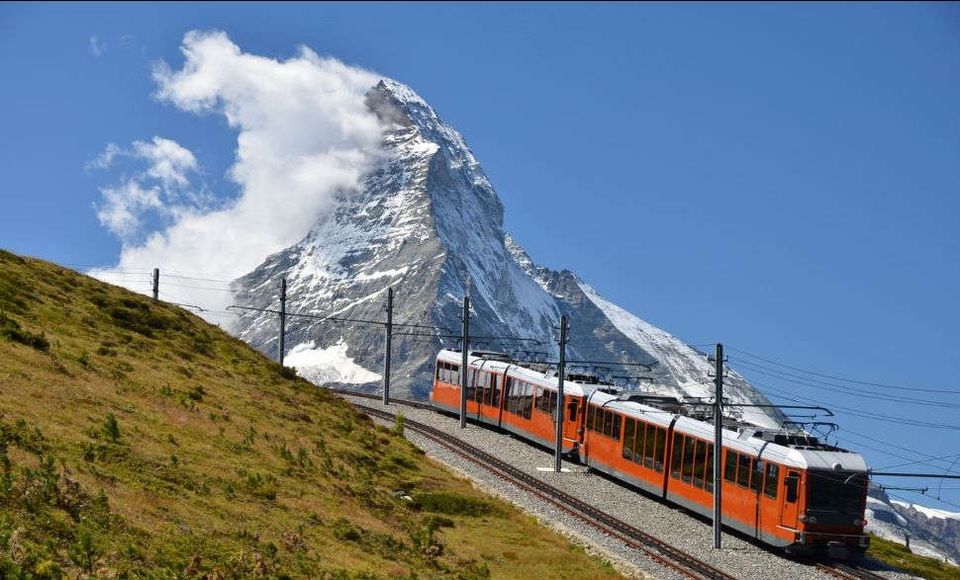 Headed to Switzerland for a dream honeymoon? Your first vacation together in this beautiful country will be an epitome of grand Bollywood-style romance. With its snow-covered Alps, cozy cottages and glistening lakes, Switzerland is an ideal destination to make memories together. However, before you finalise your Switzerland honeymoon itinerary, here is a list of unique things to do in Switzerland to make sure that you make the best of your holiday.
1. Take a Scenic Train Ride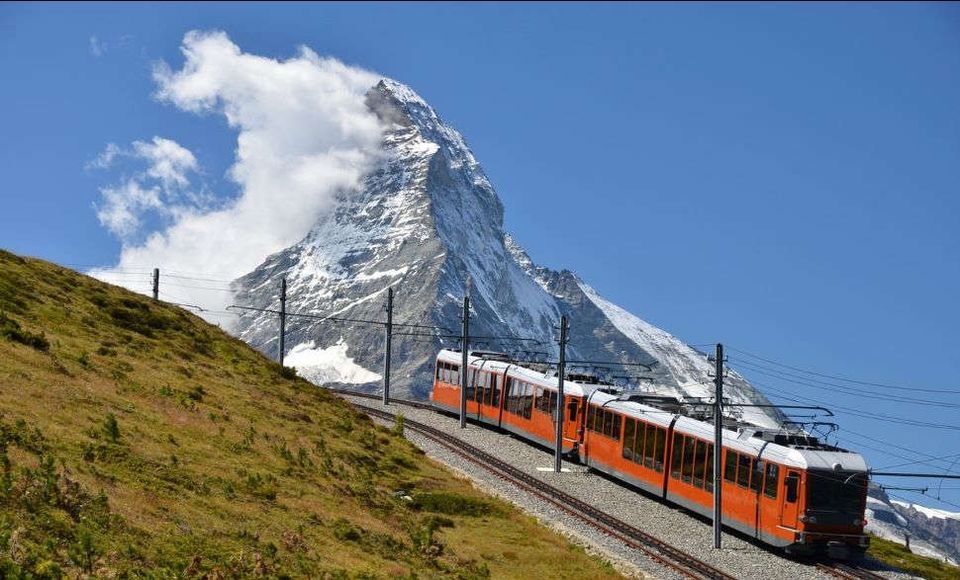 Feel like there is a lot of catching up to do after the long and exhausting wedding? If yes, then a relaxed train ride is the perfect way to reconnect with your partner. Offering a spellbinding view of nature, journeys by rail are the ideal way to admire the stunning landscapes of Switzerland. A ride in the famous Glacier Express should be added to your Switzerland honeymoon list immediately! This express train takes you through the cantons of Valais, Uri, and Graubünden and provides a gorgeous view of the Alps. You two should surely taste the mountain wine and other delicacies offered on this train. Apart from this, the Bernina Express and Golden Pass Line are also a great way to cover this country without missing out on the breath-taking scenery.
2. Explore the Christmas Market of Zurich
          Mulled wine, Christmas decorations and the sweet aroma of delicacies in the air-- the seasonal Christmas markets in Zurich are a great place to witness the town's Christmas spirit. A walk down vibrant markets in places like Sechseläutenplatz, Old Town , Christkindlmarkt and Dörfli Christmas Market is a great way to explore the city's holiday culture. Do not forget to grab a bite of hot Swiss raclette and savour its cheesy flavours. These markets are also a great spot to buy presents for your loved ones back home.
3. Visit the Lindt Home of Chocolate
             If you and your partner share the Swiss love for chocolates, then a visit to the Lindt Home of Chocolate is a must for you. From an interactive chocolate exhibition to the opportunity to sample a variety of Lindt varieties, this place has something for everyone. Not only this, but you can also buy those famous creamy-textured Swiss chocolates for all your loved ones back home. One of the highlights of this place is definitely its 8-metre tall chocolate fountain, which is also the largest in the world.
4 Cruise on the Lakes in Interlaken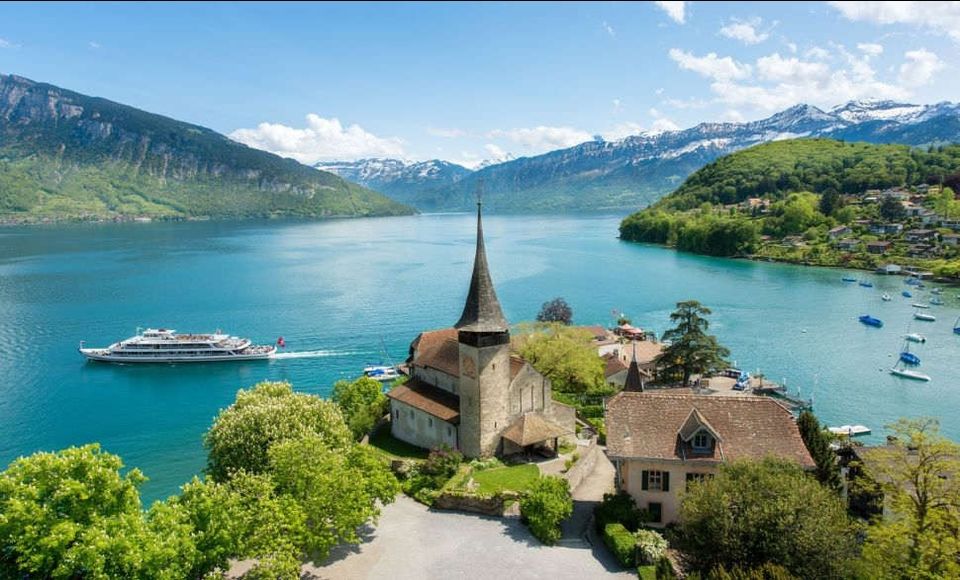 An ideal way to kindle romance during your dreamy Switzerland honeymoon trip is to take a cruise along the scenic lakes of Interlaken. The panoramic Lake Thun and Lake Brienz are known for their picturesque mountain views. Sailing on the turquoise coloured water of these lakes is the best way to experience the natural beauty of Interlaken and explore the nearby villages. With the stunning backdrop of mountains, beautiful sky and fascinating castles, a cruise on Lake Thun will surely sweep your partner off their feet. 
5. Take a Lake Lucerne Cruise
            A perfect activity for an ideal Switzerland honeymoon experience, a relaxing cruise on the expansive Lake Lucerne offers scenic views that are worth capturing on your camera. Regardless of the time of the cruise, the stunning panorama of the meadows, forest and mountains will give you the perfect enchanting fairy-tale like feel. Because of its picture-postcard views, a Lake Lucerne cruise is one of the most popular things to do in Switzerland.
6. Experience a Thermal Spa
              What better way to unwind with your partner than by enjoying a calming thermal spa? Apart from relaxing your muscles and maintaining your newly-wed glow, thermal spas are also a perfect bonding activity for a couple. Luckily, Switzerland is home to many such spas that provide the perfect ambience to centre your thoughts. Some of the must-visit options include Les Bains De Lavey, Mineralbad and Spa and Thermalbad and Spa. A visit to the Leukerbad Therme, the largest Alpine thermal bath in Europe, should be a must in your Switzerland honeymoon itinerary. 
7. Tandem Paragliding Around Lucerne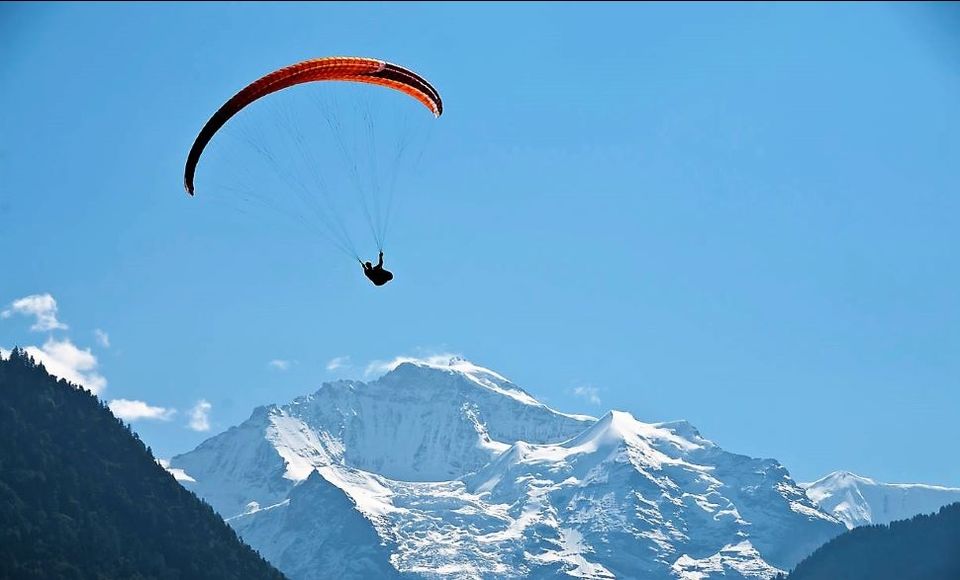 If you are looking to add a touch of adventure to your Switzerland honeymoon, then a tandem paragliding experience in Lucerne is a must for you both. Nothing beats the feeling of gliding through the air while you admire a stunning bird's eye view of the Alps and the city. This experience is perfect for couples who like a rush of adrenaline. The unforgettable thrill of this adventure sport will stay in your memories for a long time. 
Best Time to Visit:  April to June and September to October is the ideal time to travel on your Swiss honeymoon.