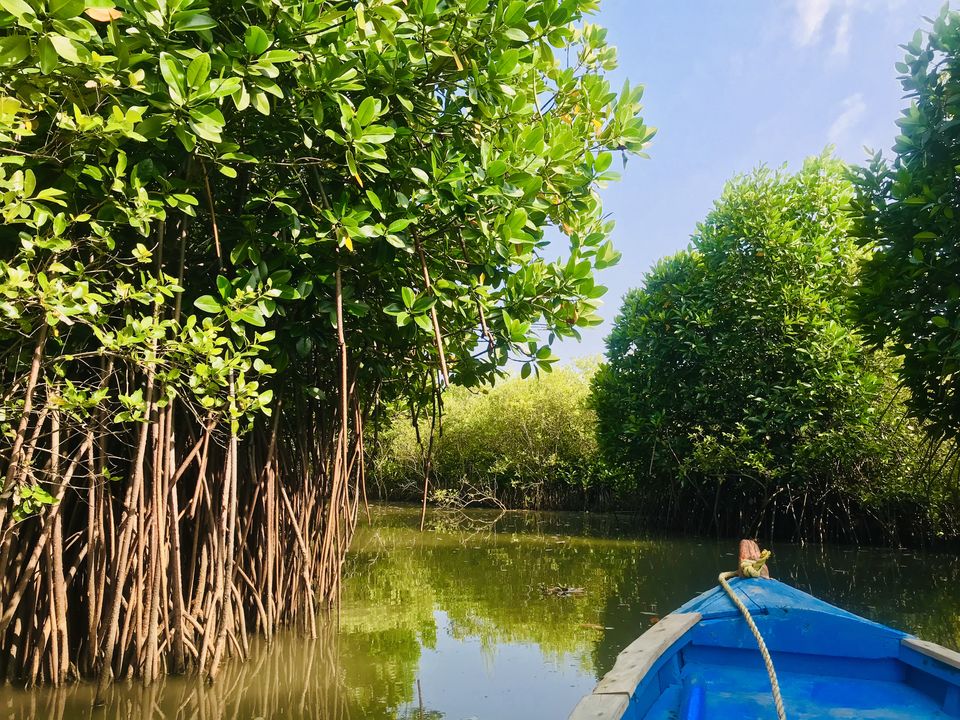 We stayed in Le Pondy, Pondicherry for our visit to Pichavaram. We started our journey at 11 in the morning. Although, it was February, the weather was quite humid, we were little confused wondering if its a good idea to go to Pichavaram , but anyways we decided to go for it..!! And I was glad that we came..!!
Pichavaram is just 70 Kms drive from Puducherry through NH37 and we reached there in another 2.5 hours and on the way we had breakfast.
Pichavaram is a village located near to Chidamabaram in Cuddalore District, Tamil Nadu. The village is located between the Vellar estuary in the north and Coleroon estuary in the south. The Vellar-Coleroon estuarine complex forms the Killai backwater and the mangroves that are permanently rooted in a few feet of water. The main attraction in Pichawaram is the Mangrove forest and the boat ride.
Pichavaram mangrove forest are located about 15 kms from Chidambaram. These mangroves are the second largest mangroves in the world after Sundarbans. They were originally known as Thillai Vana and has a significant role in the area's heritage.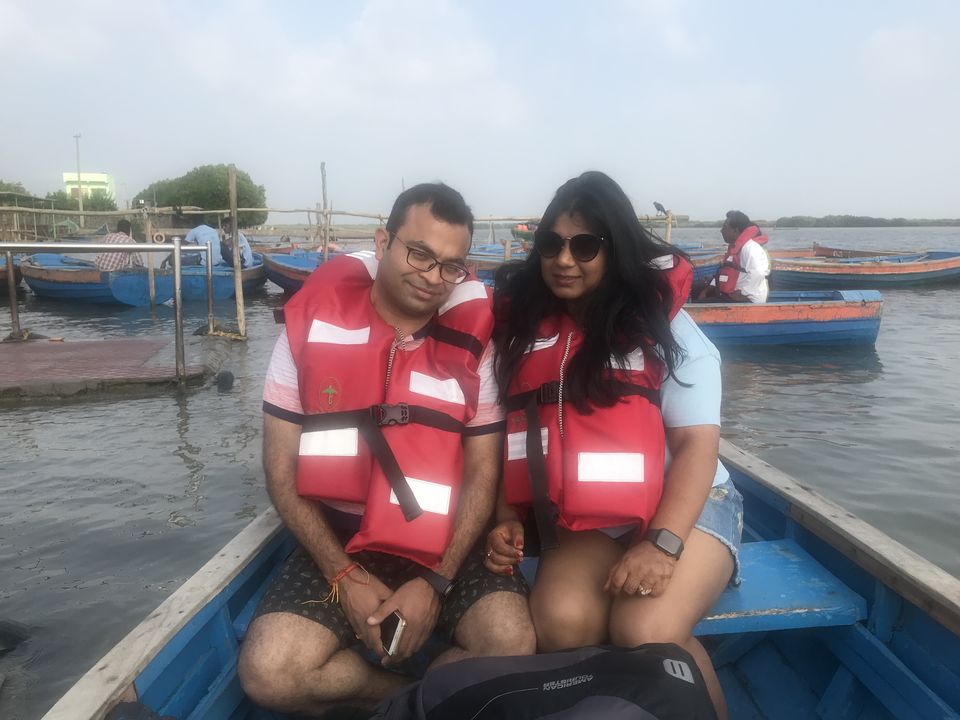 The forest is spread ver 1,100 hectares and joins the Bay of Bengal, where it's separated by a lengthy sand bank. the forest has more than 50 islands of various sizes, and 4,400 big and small canals.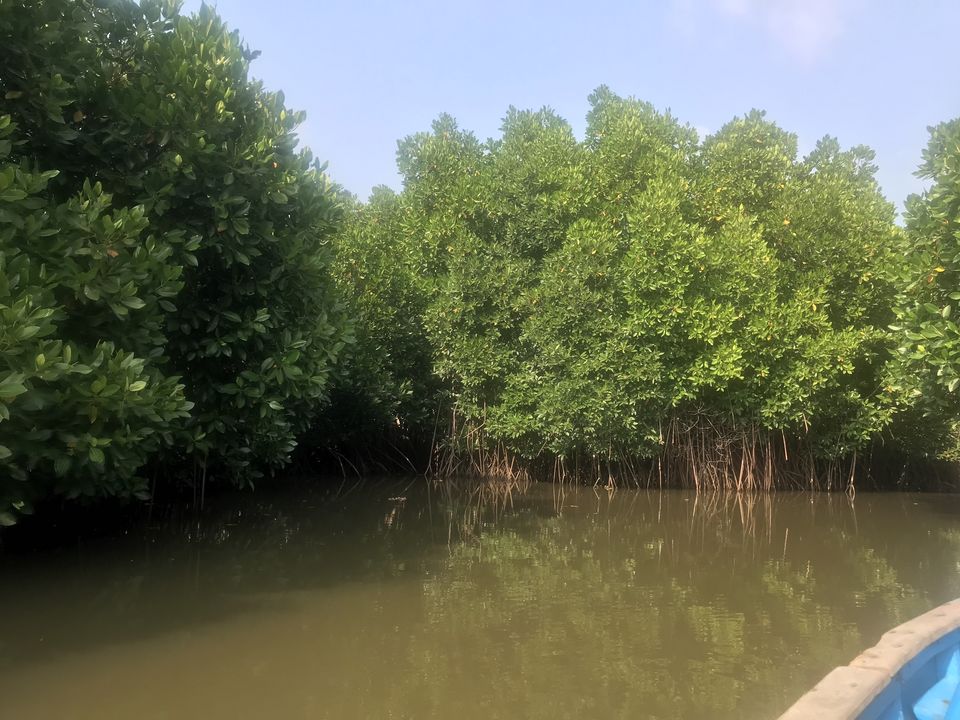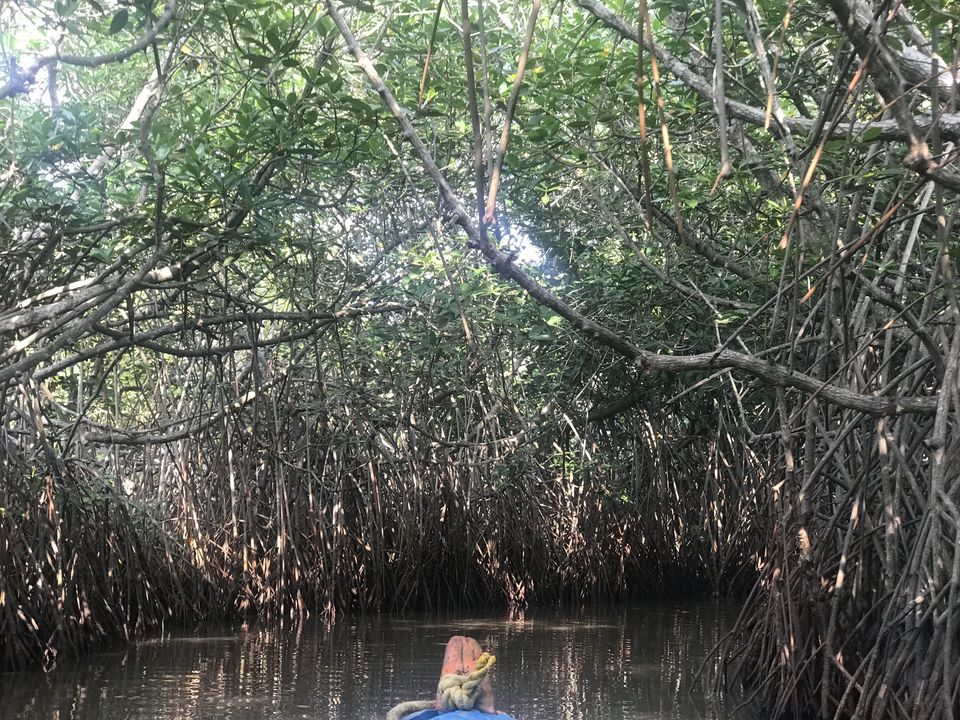 The mangroves attracts migrants and local birds including snipes, cormorants, egrets, storks, herons, spoonbills and pelicans. About 177 species of birds belonging to 15 orders and 41 families have been recorded.
A few meters into the back waters, you reach the mangroves that look like a gateway into forest.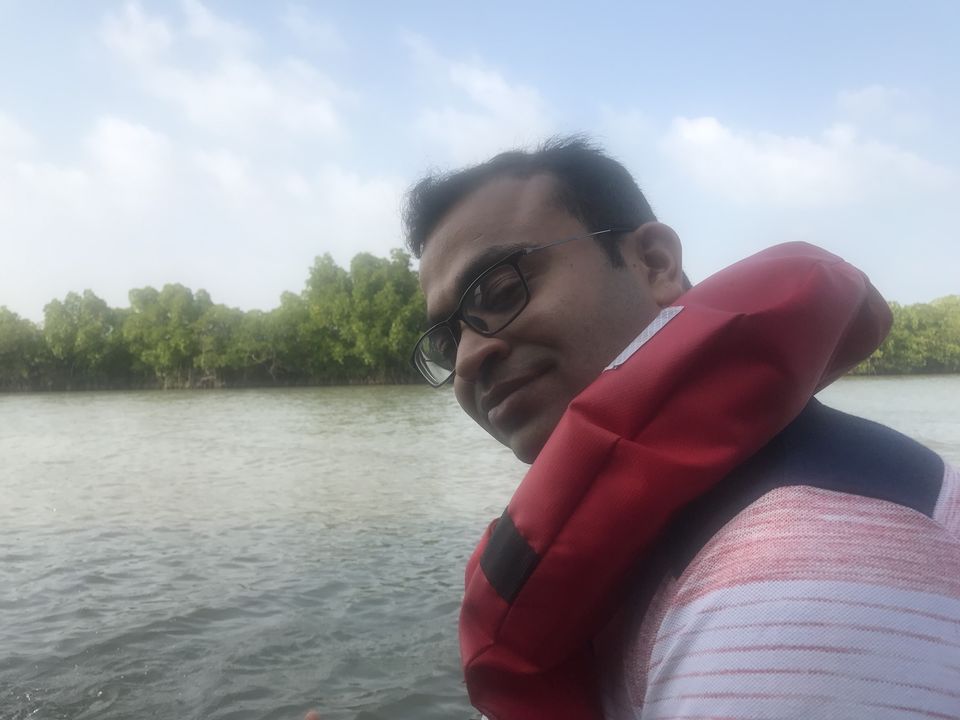 The mangrove forest can be explored through row boat or motor boat. We choose to take row boat as we were only two people and had enough time, however motor boats are ideal for sizeable groups, one can get through the forest in couple of hours. I would recommend to go for a boat ride if you are interested in venturing deep inside the mangrove jungle.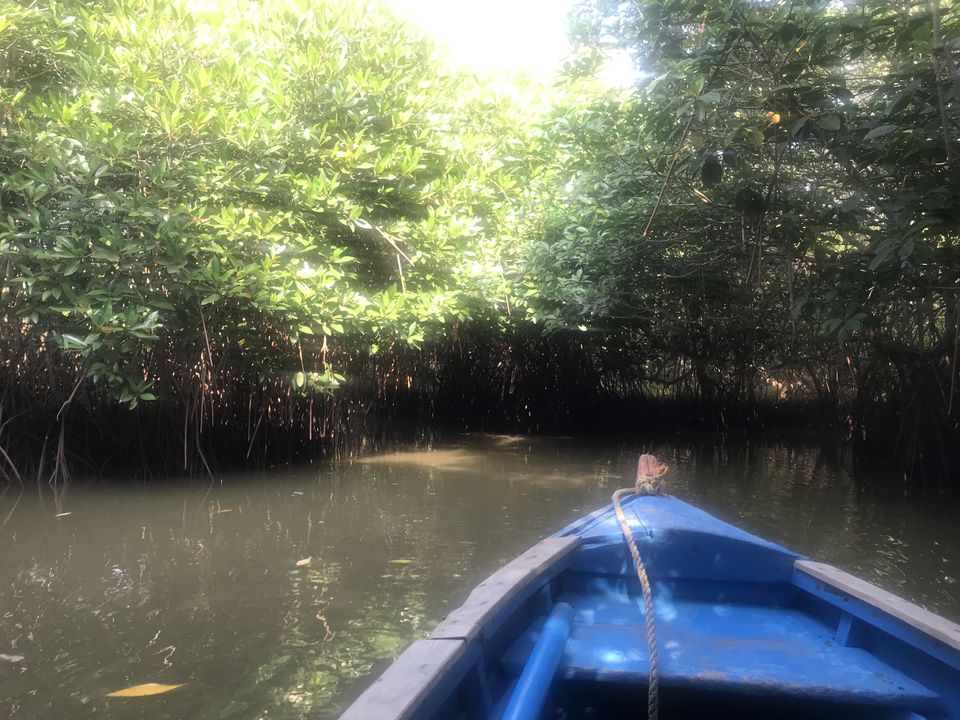 The boating activities are operated by The Tamil Nadu Tourism Development Corporation and Tamil Nadu Forest Department but local non-governments boatsmen are also available. There are various packages depending on number of people, boat type, and number of hours.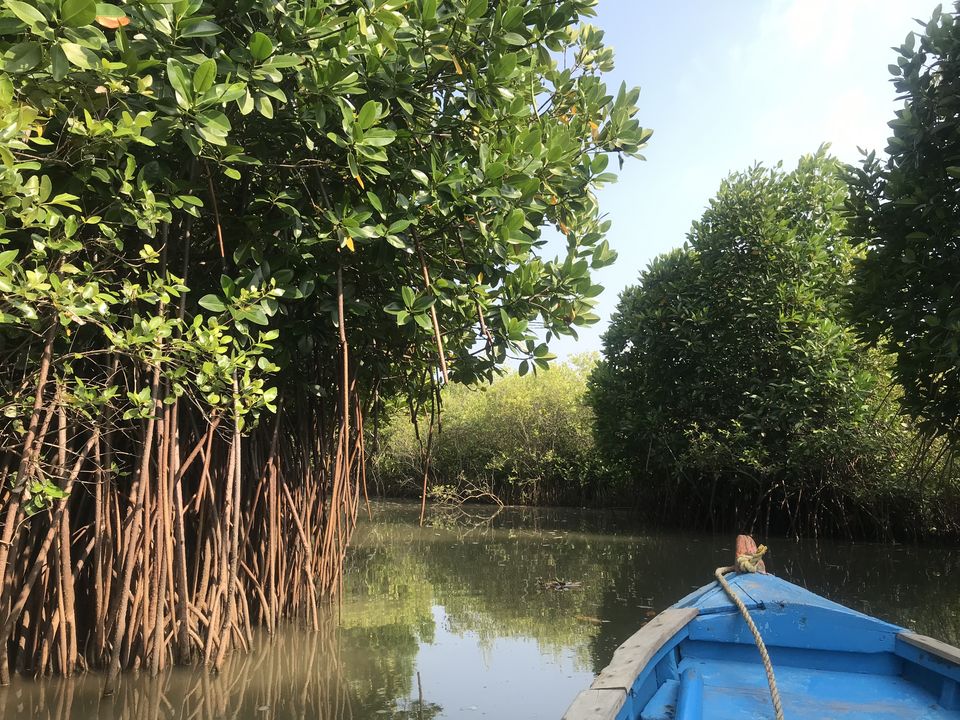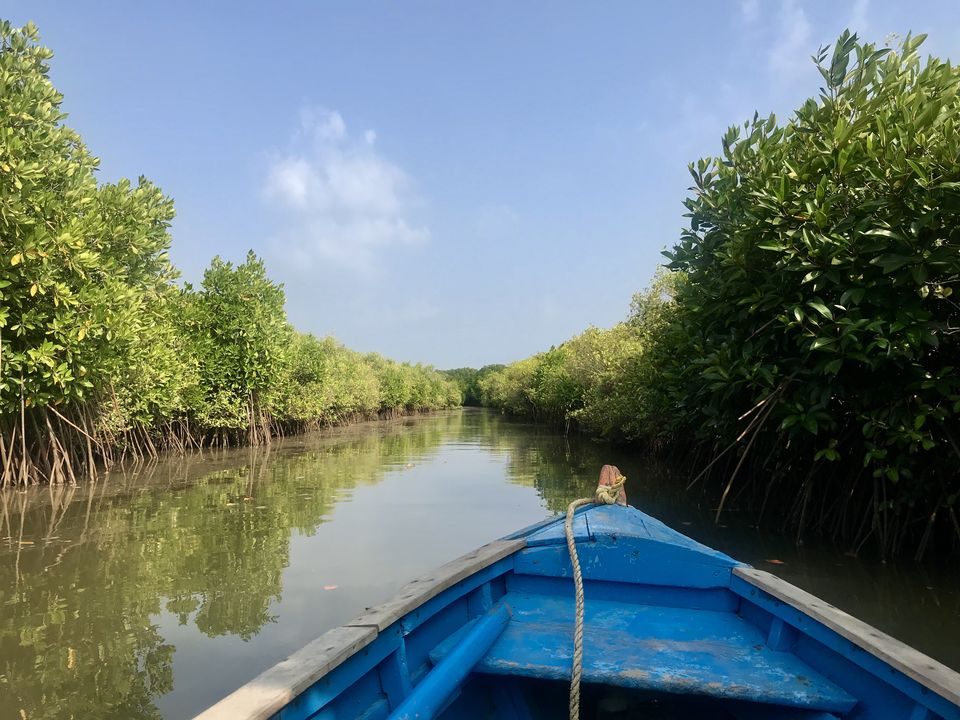 This is where one gets a little mischievous and strikes a deal with the boat man. The boat operator will ask you more money for taking you inside the small canals (where normally the visitors are not allowed in the tickets bought). I would suggest to go for it its worth paying but you will need to negotiate with directly and seriously it workd. The boat man quoted us 12oo rs more but finally he cam down to 300 rs.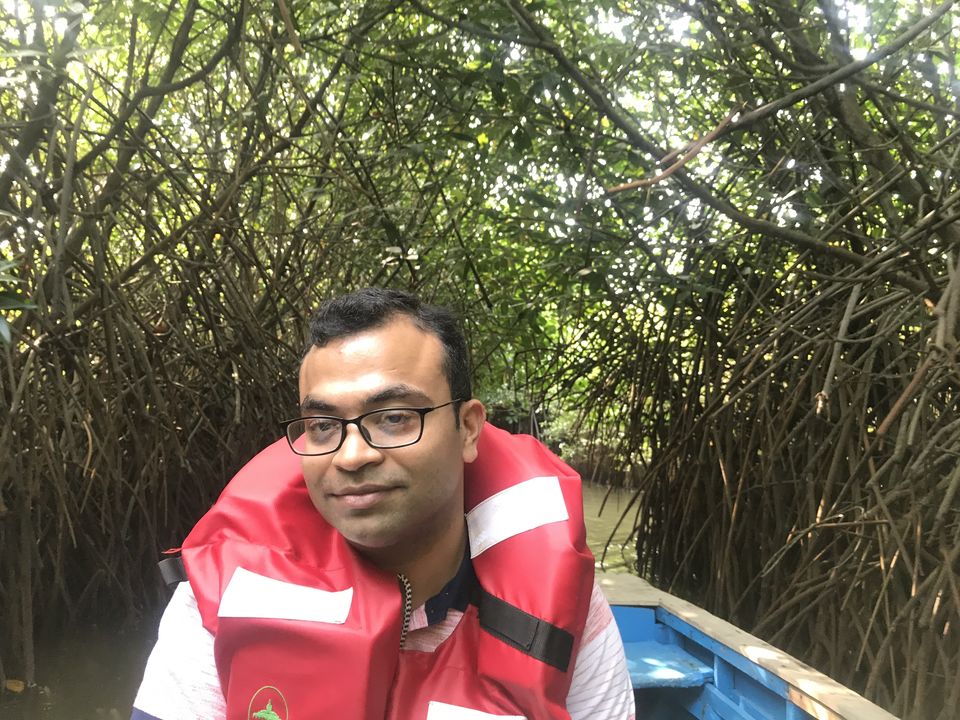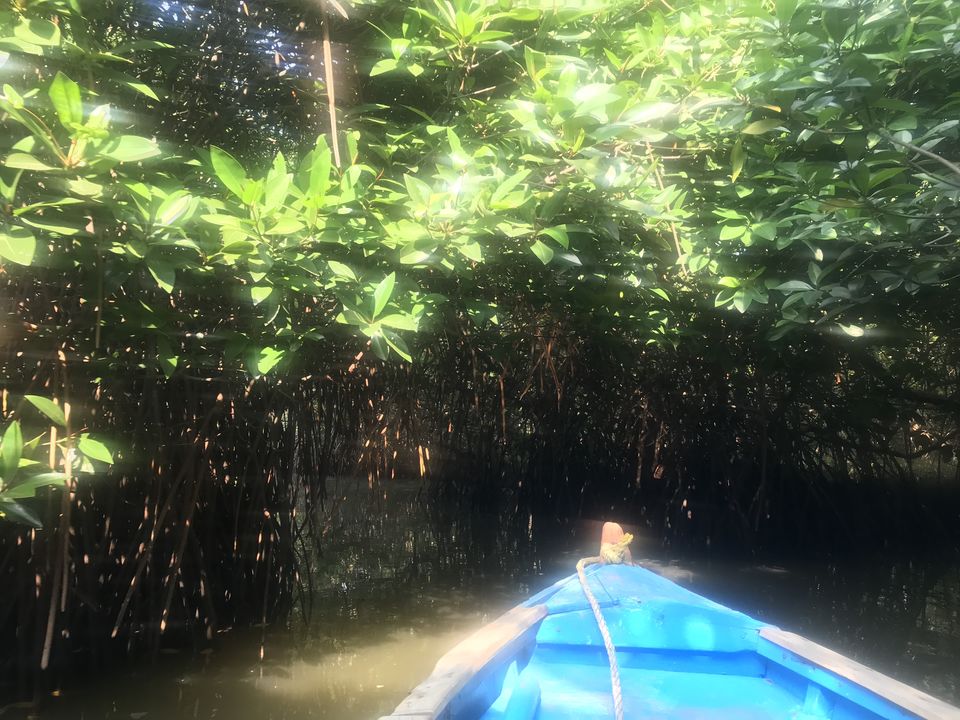 The boat operator informed us that the water level here is just 3 feet deep but the mud is sludgy. It is not advisable to get off the boat in case you feel to have a short dive!!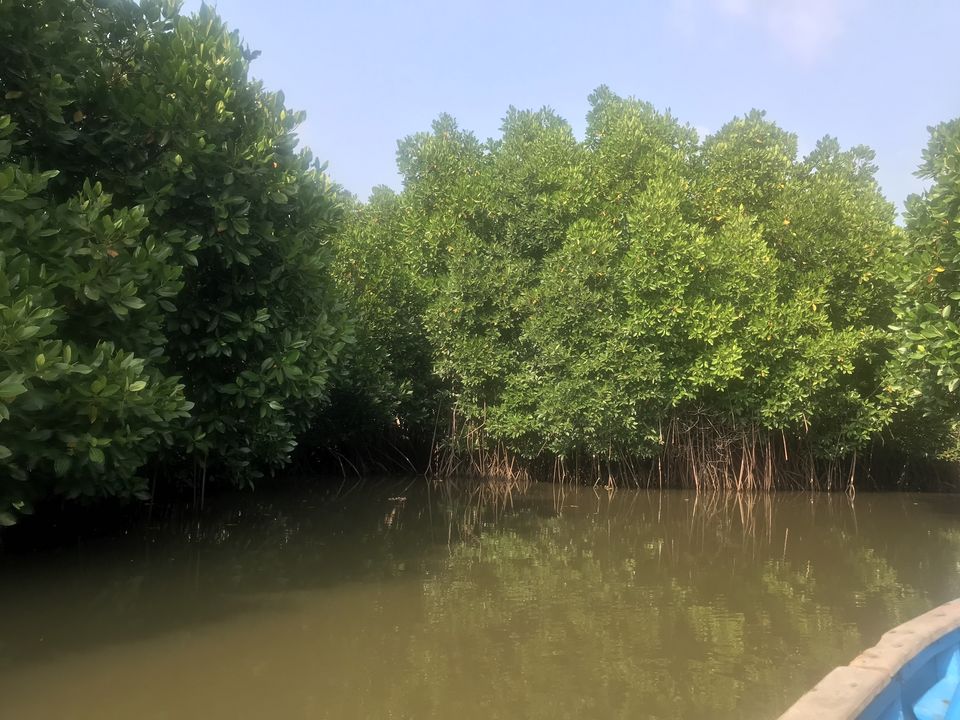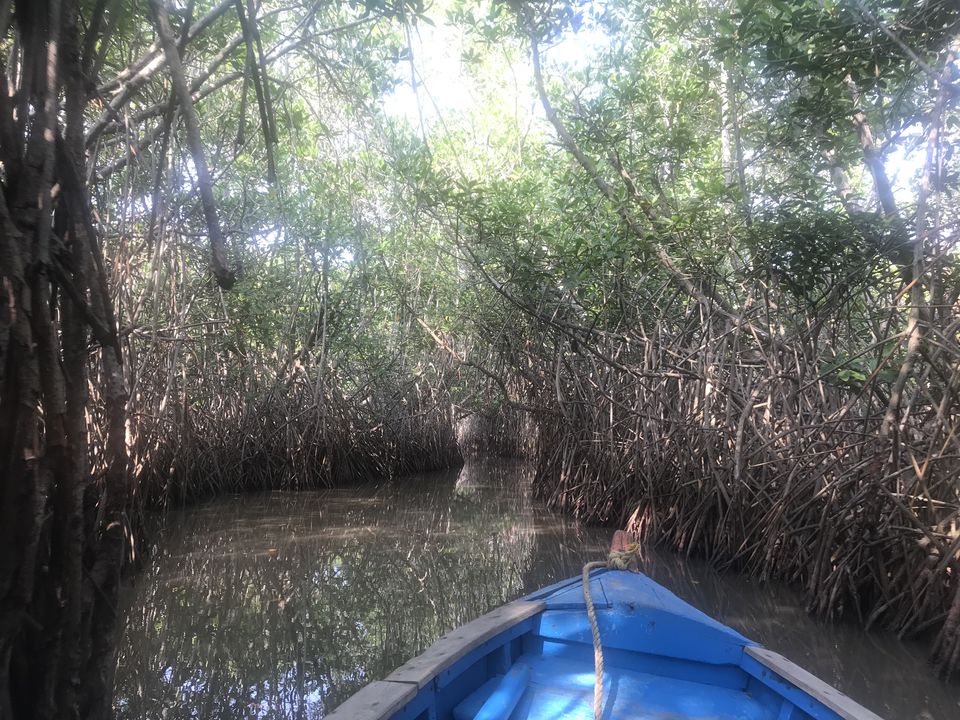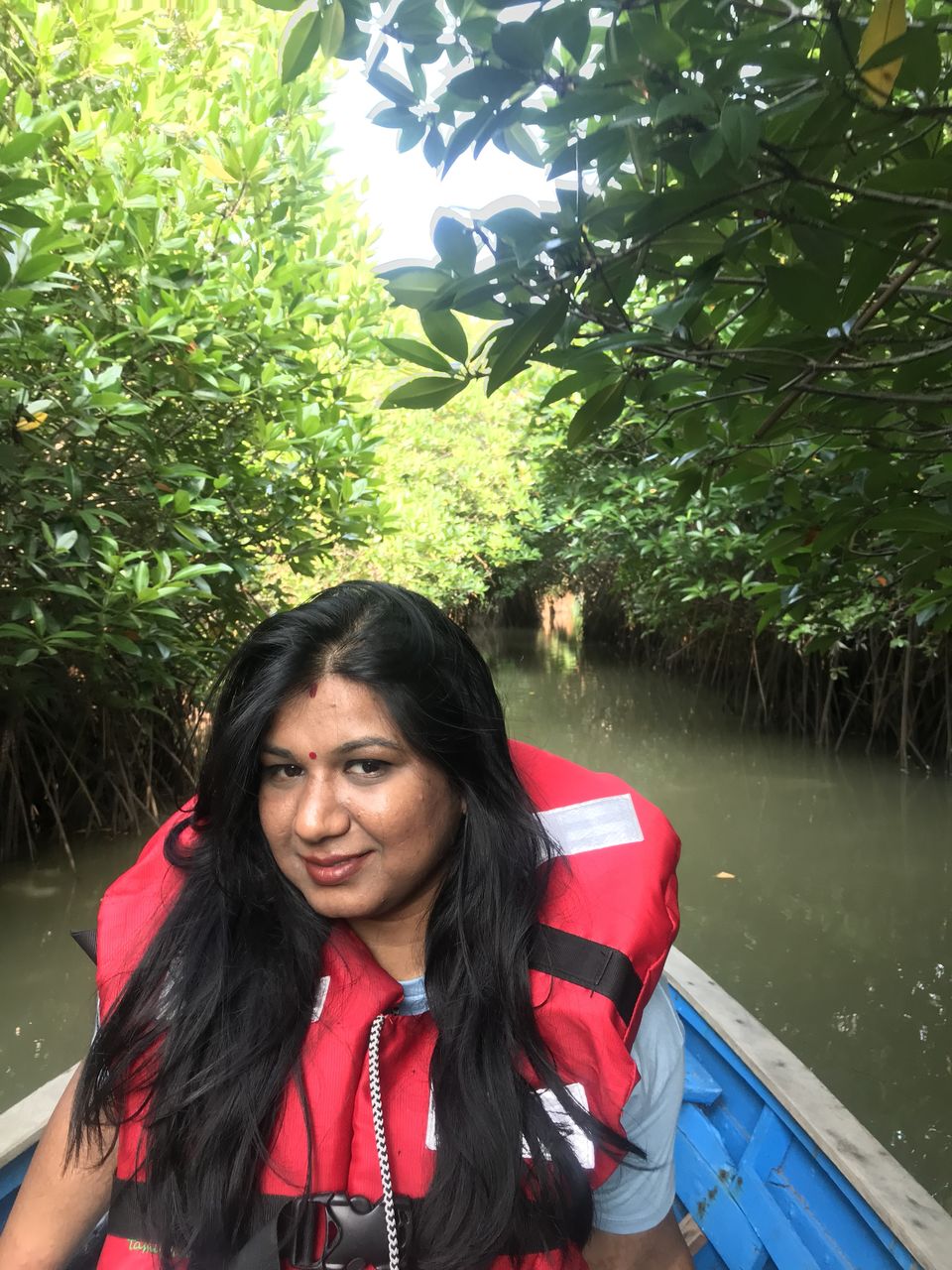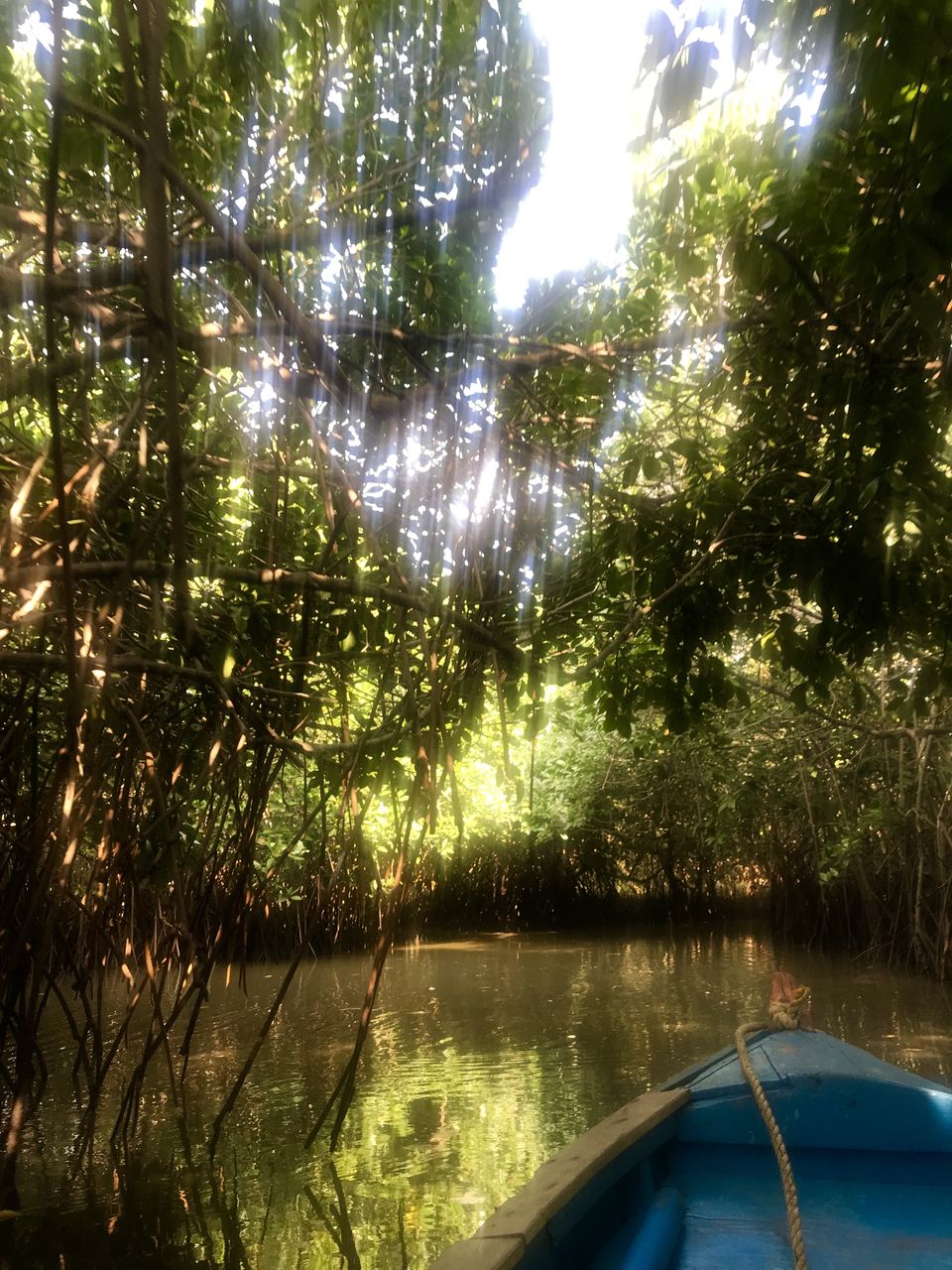 Sometimes, when there is little sunlight, as the boat cruises slowly in silence, the pathway looks eerie as if it is closing in on you, you wonder if the boat can actually navigate the narrow turns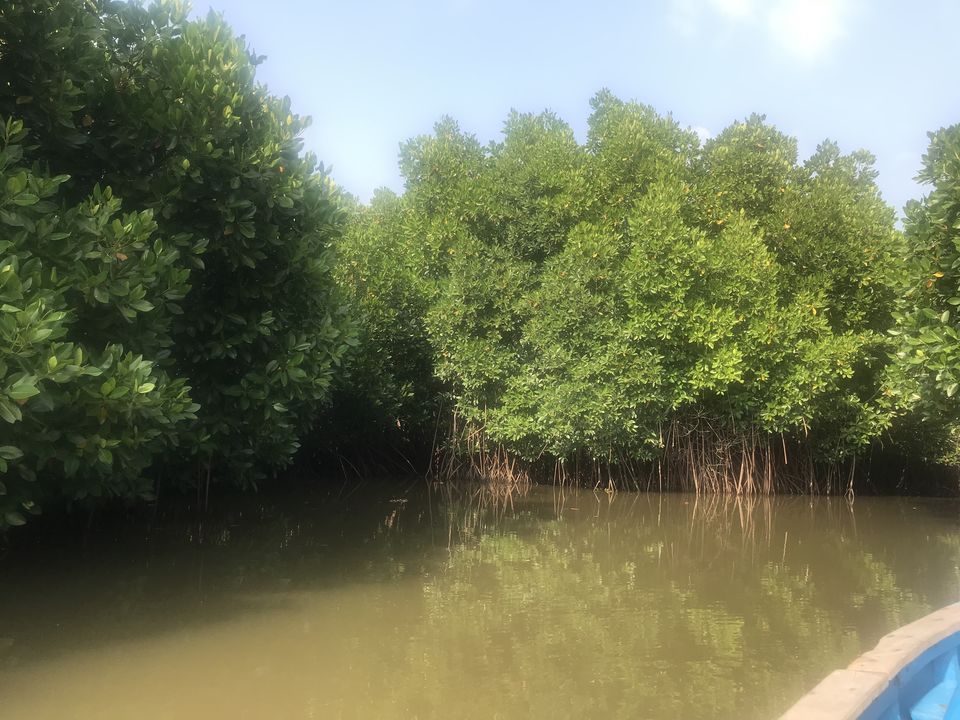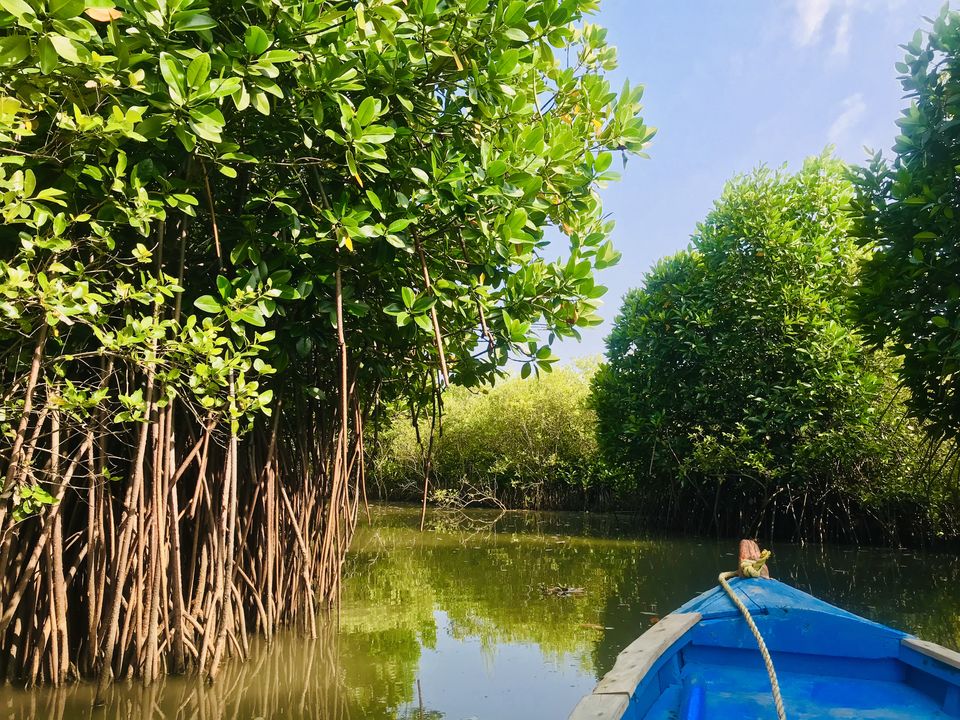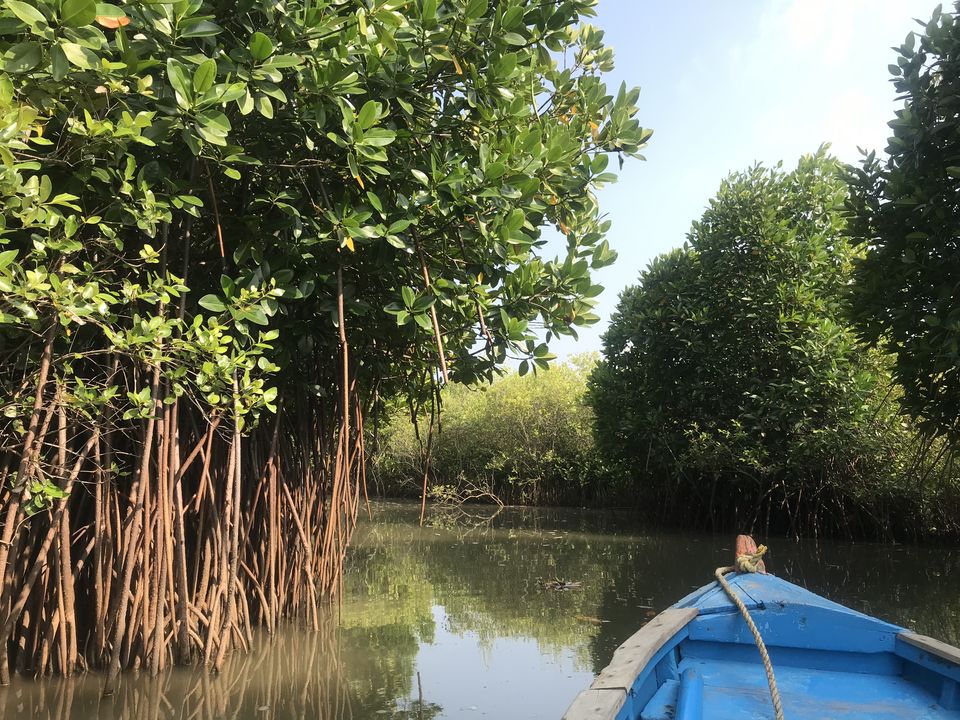 This is how mesmerisingly beautiful it gets, you would want to do nothing else other than sit in that boat and go around the mangroves till the end of the day !
Insights for Visitors:
1. November to February is the best time to visit the forest.
2. its just 2 hours drive from Puducherry and 30 mins drive from Chidambaram. So, please add this to your list
3. Boat Timing : 8 AM to 5 PM
4. Avoid visiting the place on public holidays or weekends as there me large crowd
5. Charges : 2 seater rowboat - 220/- for 2 kms/2 hours
4 Seater motor boat - 400/- 5kms/2 hours (but motor boats will not go dense inside the forest)
8 seater motorboat - 800/-/2 hours
6. Please carry your own food as options are limited.
7. Nearest station is Chidambaram and from there need to take buses/taxis to Pichavaram which is just 15 kms. Bus fare is just 7/- and Taxi from Chidambaram to Pichavaram and back would cost around 700/-
8. People speak broken English so language could be a problem.
Happy Travelling..!!