Exploring the magnificent world of Pichavaram Mangrove Forest had been on my list ever since we moved to Chennai. Last weekend, we finally made it ! This impromptu plan turned out to be such a great road trip. We had an amazing time and so here we are putting together a list of all the things you need to know before planning a trip to Pichavaram.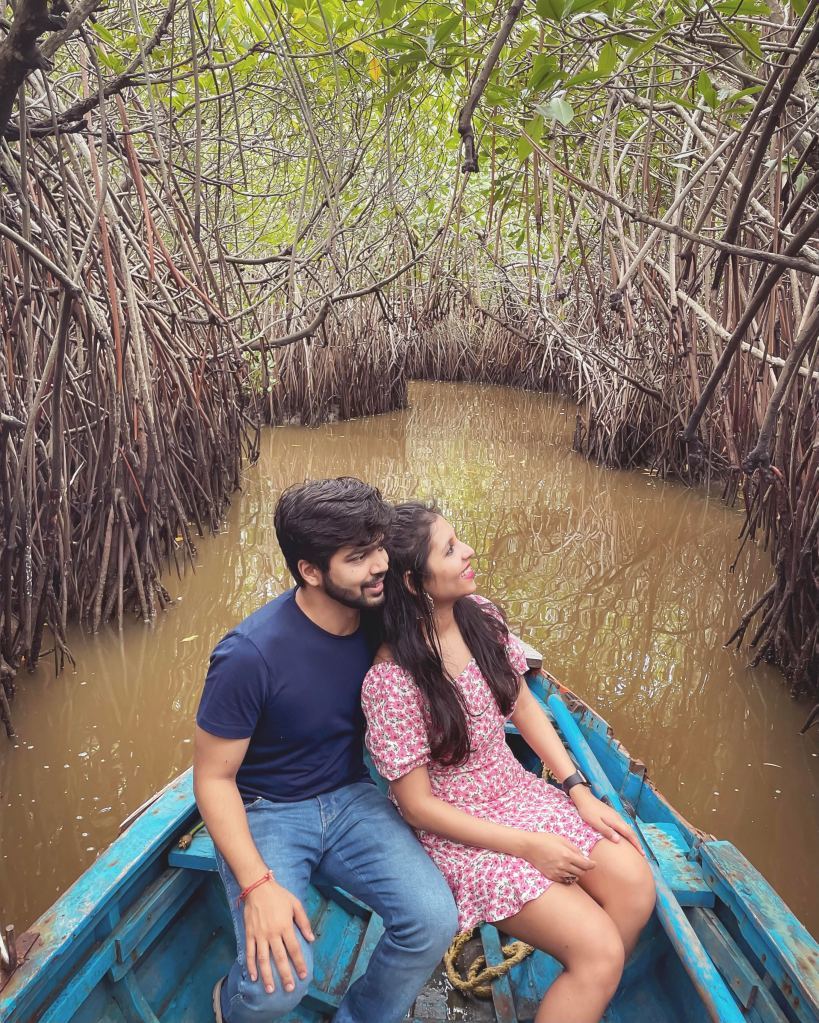 About Pichavaram
It's not your fault if you have not heard about Pichavaram because it is not really on the tourist map. Spreading over 3000 acres approximately, it is the second largest mangrove forest in the world (largest is Sunderbans in West Bengal). This was our introduction to the world of Mangrove trees and breathing roots above the water. So go ahead read and add this to your bucket-list.
This mangrove forest is located between the Vellar estuary and Coleroon estuary. These Vellar-Coleroon estuarine complex forms the Killai backwaters and the mangrove forest. It is home to about 200 species of birds and 20 different varieties of trees. With about 400 water routes, as our boat rower puts it "It could take about a month (or may be more) to go around the entire forest." He has been working here for 6 years and says that it is easy to get lost in this maze of waterways if you don't know the route.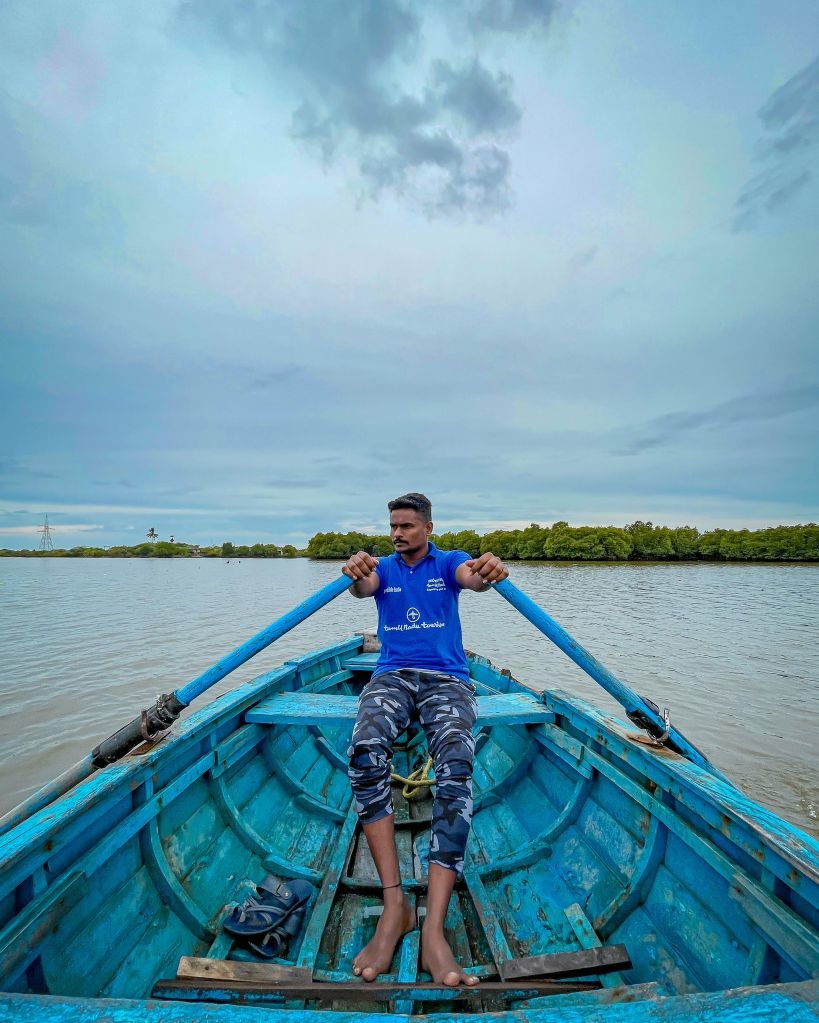 Getting to Pichavaram
Pichavaram is about 240km from Chennai. There are multiple ways to get to Pichavaram- you can take a train, a bus or choose to drive. We chose to drive, which was about 3.5 hours drive on the East Coast Road. It always a treat to drive along the scenic ECR.
We started in the wee hours of the morning to reach early and avoid the afternoon sun while boating. It was the best decision! We had the entire place to ourselves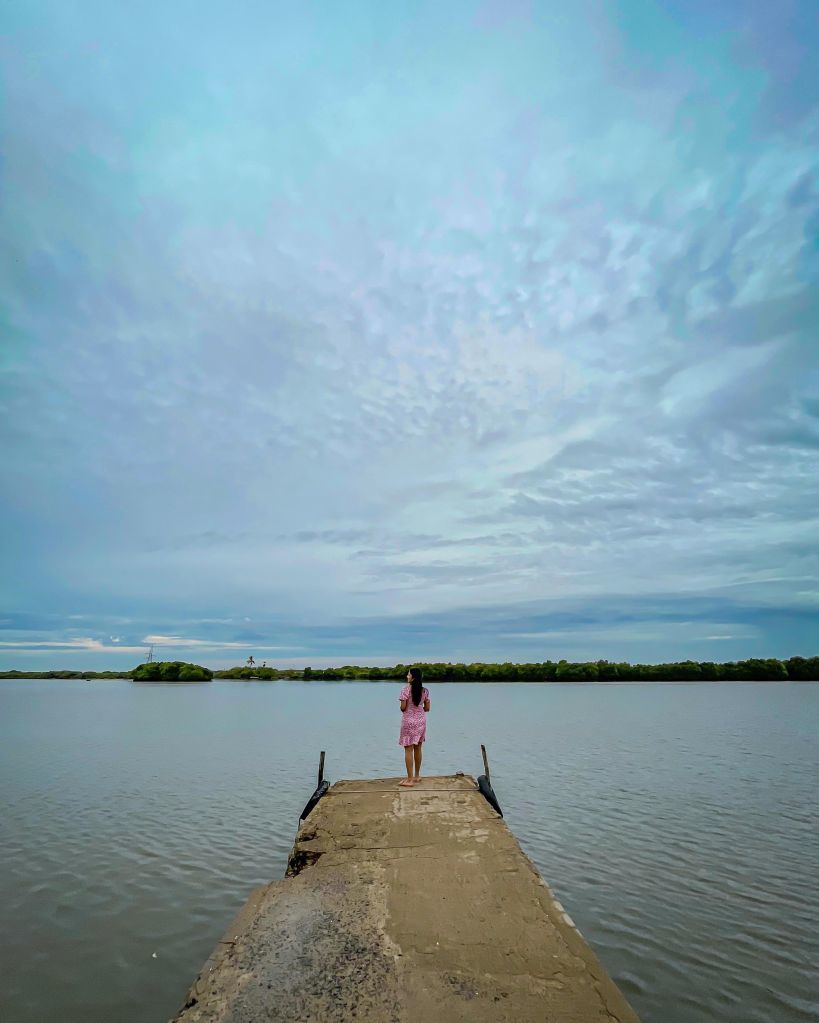 Best months to visit: September to March when the Tamil Nadu sun is a little kind. Best to spot migratory birds is November to January
Timing: 9AM to 6PM (The last boat leaves around 5PM)
With COVID restrictions easing down, it opened about a week ago. But it is worth checking before you leave. Also do check the weather forecast since a rainy day is a bad one for exploring Pichavaram.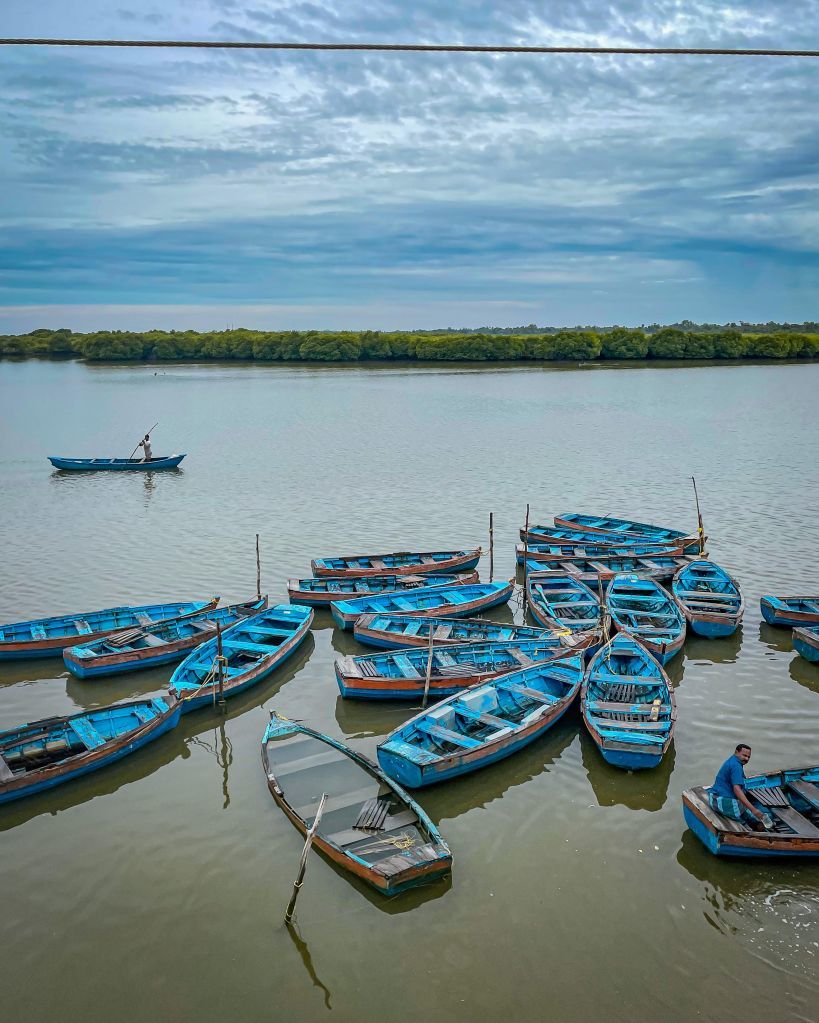 Explore the maze of waterways
The mangrove forest can be explored by motor boat or row boat. Motor boats are good for bigger size groups and also good in case you have less time. But the motor boats cannot venture deep inside the jungle. If you are interested in exploring the narrow tunnels of roots and branches speckled with sunlight, then go for the row boat. Some of these are so low hanging that you have to literally bend to pass through. Keep in mind that you cannot enter these narrow canals during low tide because the water levels are too low even for the row boats.
Tamil Nadu Tourism Development Corporation conducts the official boating activities. The charges for a row boat is INR 400 (upto 4 people) for a row boat and about INR 1500 for a motor boat for an hour. For a trip inside the small canals, the boat operator will ask for more money. You will need to negotiate directly with your boat operator depending on how much you want to see (something between INR 300 to 700). Definitely go for it!
Pay attention to creeks, gullies, mud and sand flats to spot a species of bird which you might have not seen before. Some might fly just straight across your face as well 🙂
Some Bonus Tips (you can thank us later)
1. Carry a sun hat or cap and do not forget to apply a sun block
2. Wear a mosquito repellant (you are going to love us for this because we didn't and we know the consequences now)
3. Reaching early really helps avoid the boat traffic and you can indulge in some day dreaming while watching the locals fishing prawn catching.
4. Lastly, even if you forget the above, just enjoy because its an experience worth treasuring.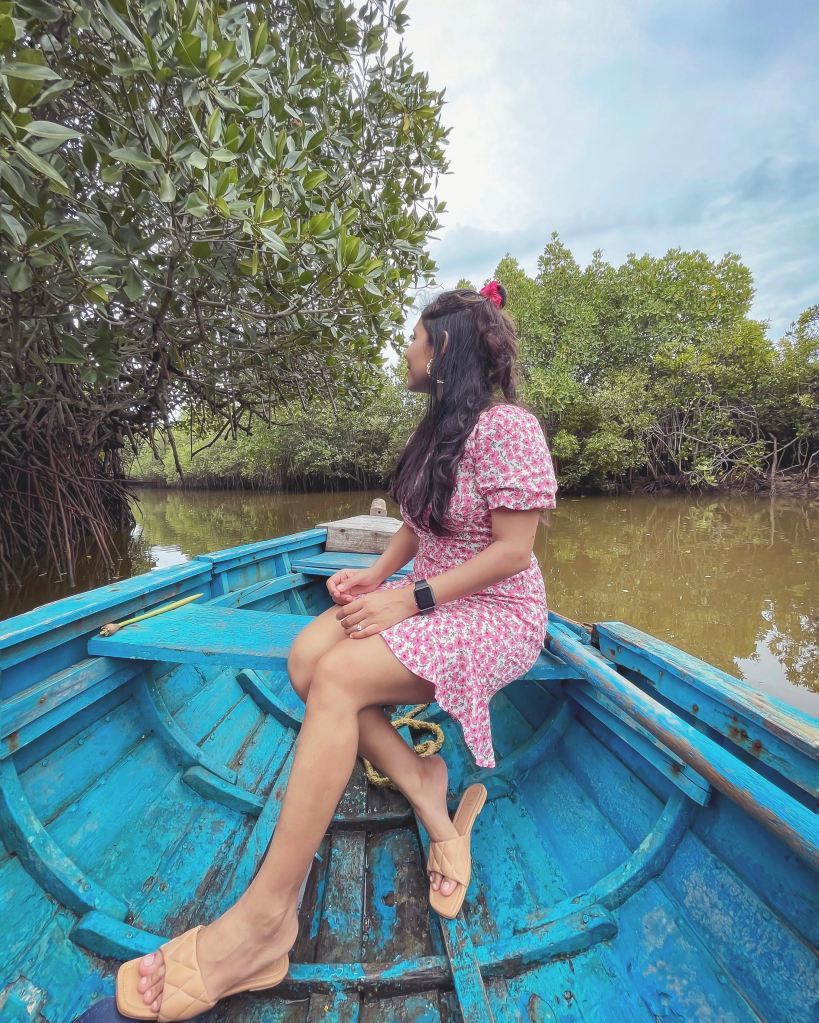 Where to Eat: There are a few small hotels in the vicinity but not a lot of options. It is the best to carry your own food or snacks. On the way back to Chennai, we stopped in Pondicherry for a late lunch.
Where to Stay (in case you are not coming from Chennai): Again there are not many options in Pichavaram itself. The best is to stay in Chidambaram (approx 20 km away) or Pondicherry (approx 70 km away).
Follow us on Instagram @ZoomingPlaces
Travelling to Pondicherry? Read our detailed guide When in Pondicherry
Planning to explore the East Coast Road Further. Here's all you need to know for An Epic Road Trip