Therefore, let's give Alleppey a well-deserved break and instead wander through the backwaters of the Pichavaram Mangrove in Tamil Nadu, an underrated, unknown destination where the backwaters are as serene and beautiful and still untouched by the tourists.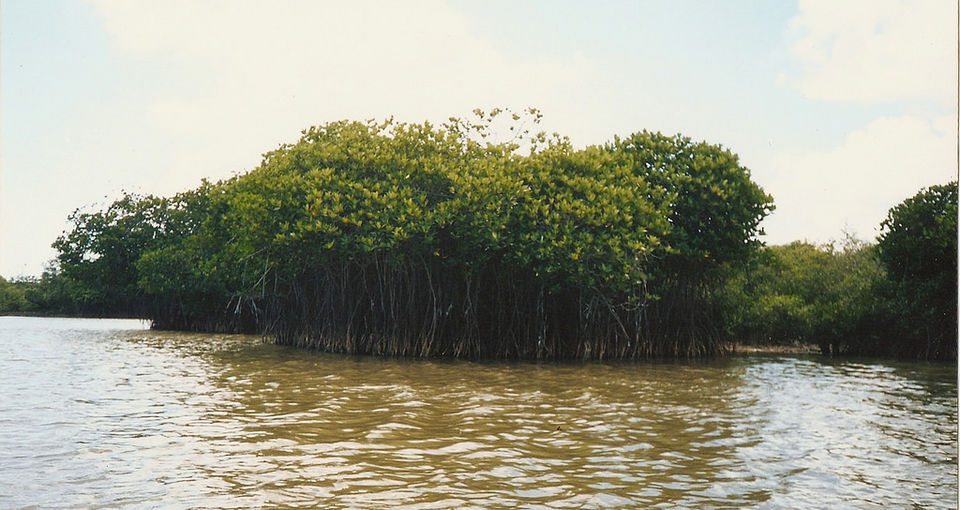 Oxford dictionary defines backwater as a part of a river where the water does not flow. Backwaters are basically when water flows inward and then doesn't flow outward. And Kerala's backwaters are world-famous. So much so that if you do a quick google search on 'backwaters' the first result to pop up is Kerala Backwaters wikipedia page.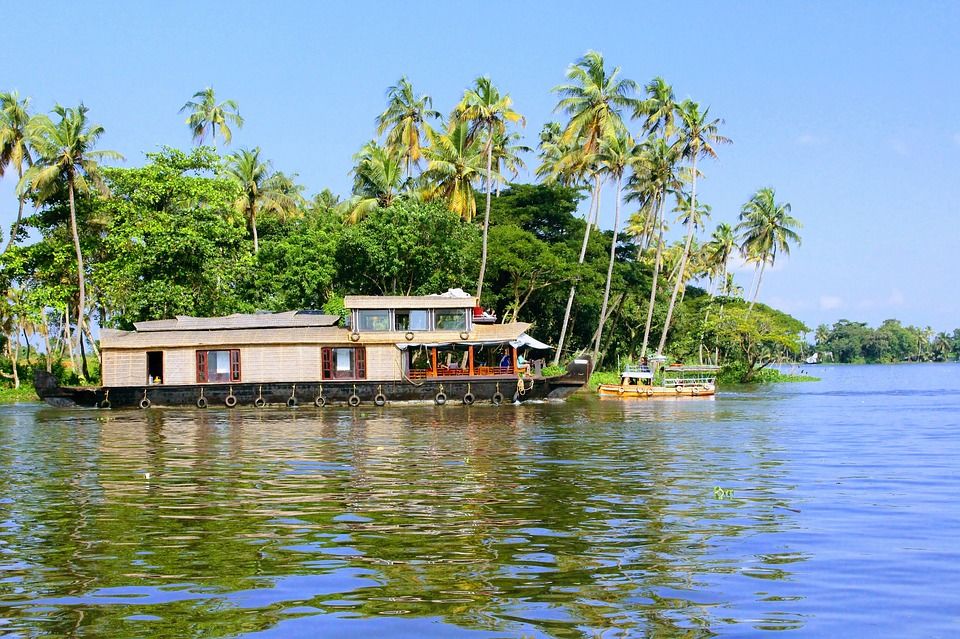 Situated along the shores of the Bay of Bengal, a mere 30 minute drive from the holy temple town of Chidambaram, is a coastal village named Pichavaram. The backwaters of the Pichavaram Mangrove are home to the world's second largest mangrove forest, after the Sundarbans.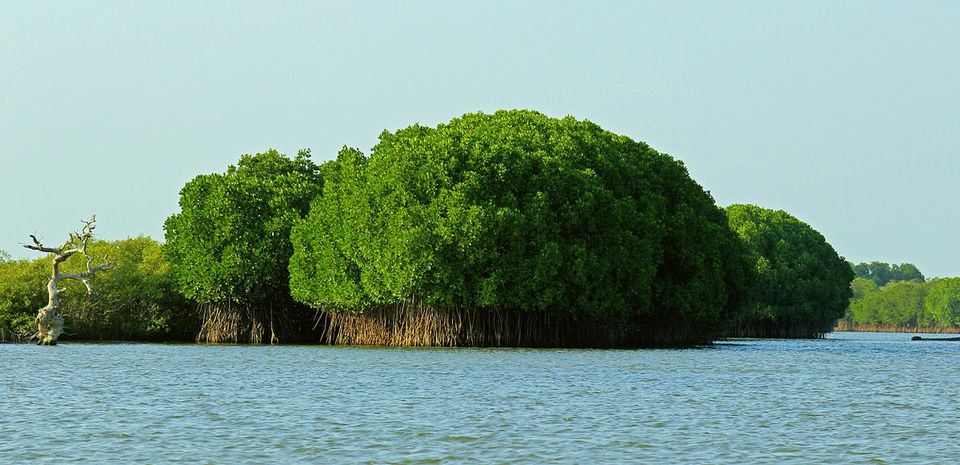 Why cruise through Tamil Nadu backwaters at the Pichavaram Mangrove?
Framed by the Vellar River and Coleroon River, the stunning backwaters are a treasure trove of exotic birdlife and wildlife. A well known eco-tourism spot, the Pichavaram Mangrove's backwaters are hypnotizingly beautiful. The pristine backwaters are a maze of canals, gorgeous backwaters and silver beaches and present the perfect opportunity for a romantic sojourn, a corporate workshop, a family-fun holiday or even a wilderness adventure.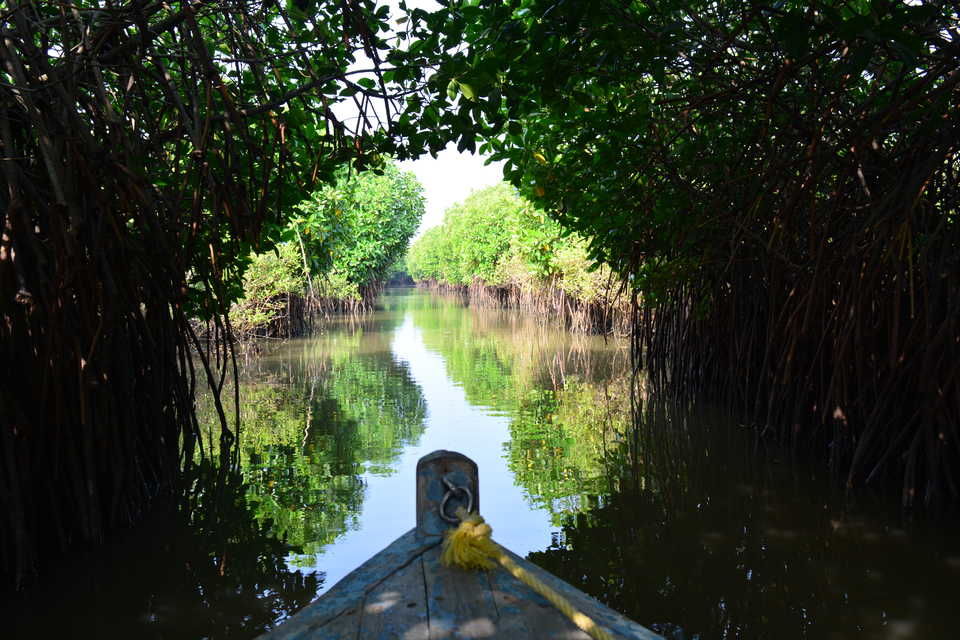 Cruising on the backwaters is a fascinating experience of sailing through this dense patch of mangroves. The Tamil Nadu Tourism Development Corporation provides boating facilities to tourists; Row boats as well as motor boats function daily from 5 am until 6 pm. Both the jungle and the beach can be covered in a two-hour motor boat ride or four-hour trip in a row boat.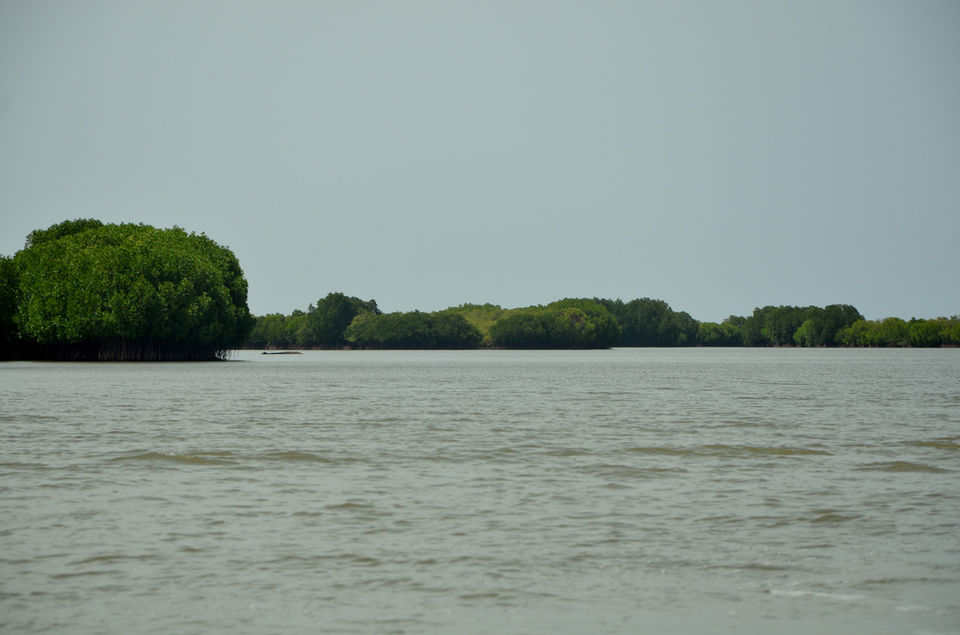 The motor boats can't go into many small lanes or narrower canals, but row boats can go everywhere. The boatmen can ask for extra money to take you into less crowded and smaller canals. You can also try your hand at rowing while in the rowboat.
Costs
Motor boat ride: ₹1,000 for an hour long motor boat ride
Rowboat: ₹150 for an hour of rowboat. You can take hire the rowboat for longer also, it will be ₹150 for every hour. However, if you wish to have the entire boat to yourself, you will have to shell out a few 100s more. The price is negotiable, so bargain the final price before you get in.
Cuisine on offer
Pichavaram is a really small town with hardly any restaurant. There are just a couple of convenience stores selling biscuits, chips, packaged juices and soft drinks. However, you can taste authentic Tamil Nadu cuisine of idli, sambhar and more in the temple town of Chidambram.
When to go
Although Pichavaram backwaters can be visited year round, November to February are still the best months to explore this place. The weather is pleasant throughout the day and these are the best months for birdwatching.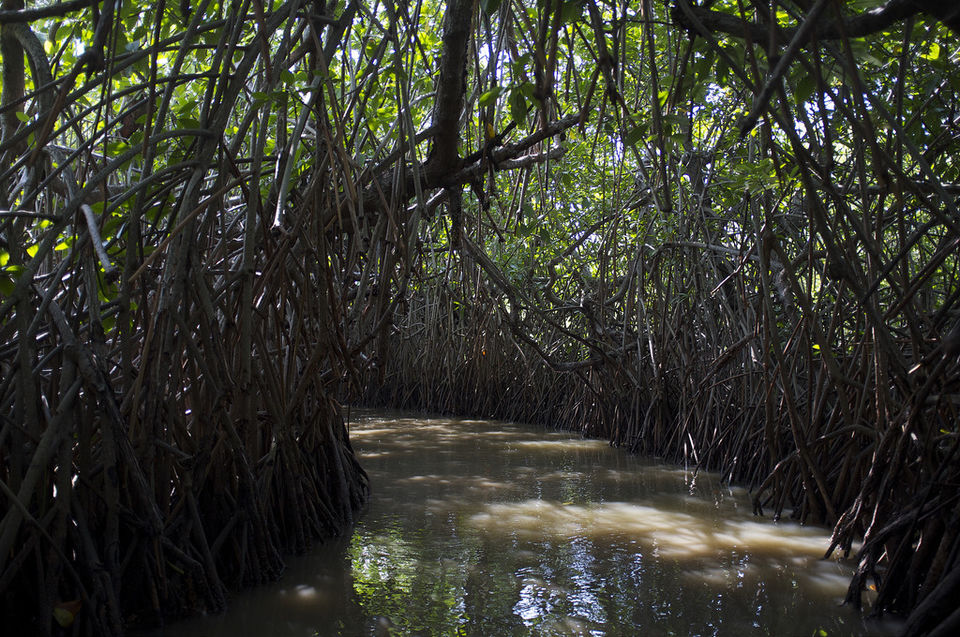 Getting there
The nearest town to Pichavaram is Chidambram.
By air: The nearest airport is Chennai, around 245km away. You can take a flight from New Delhi to Chennai and then by road to Pichavaram. A round-trip ticket from New Delhi to Chennai starts from ₹6,000. Taxi from Chennai airport to Tamil Nadu Tourism Centre in Pichavaram start from ₹3,500 for a hatchback.
By rail: The nearest railway station is the holy town of Chidambram, around 13km away. From Chidambram you can take a bus, costing around ₹30 to ₹50.
By road: Chidambram, being only 13km from Pichavaram serves as the main city from where you can take a day trip to the Pichavaram backwaters. There are autos, taxis and local buses available. An auto costs around ₹80 - ₹120 for the full auto or ₹20-30 for a shared auto. The taxis cost around ₹200 for a hatchback whereas local buses charge around ₹30 to ₹50 per person.
Accommodation
There are only two accommodations available in Pichavaram, Pichavaram Adventure Resort, in Tamil Nadu Tourism Development complex and Corporation's Arignar Anna Tourist Complex.
You can also choose to stay in Chidambram and take a day trip to Pichavaram Mangroves. For stay options in Chidambram, click here.
Have some tips or travel-related questions? Visit the community forum to ask questions, get answers, meet other travellers, and share your advice.
Frequent Searches Leading To This Page:-
pichavaram mangrove forest from pondicherry, pichavaram mangrove forest best time to visit, pichavaram mangrove forest area