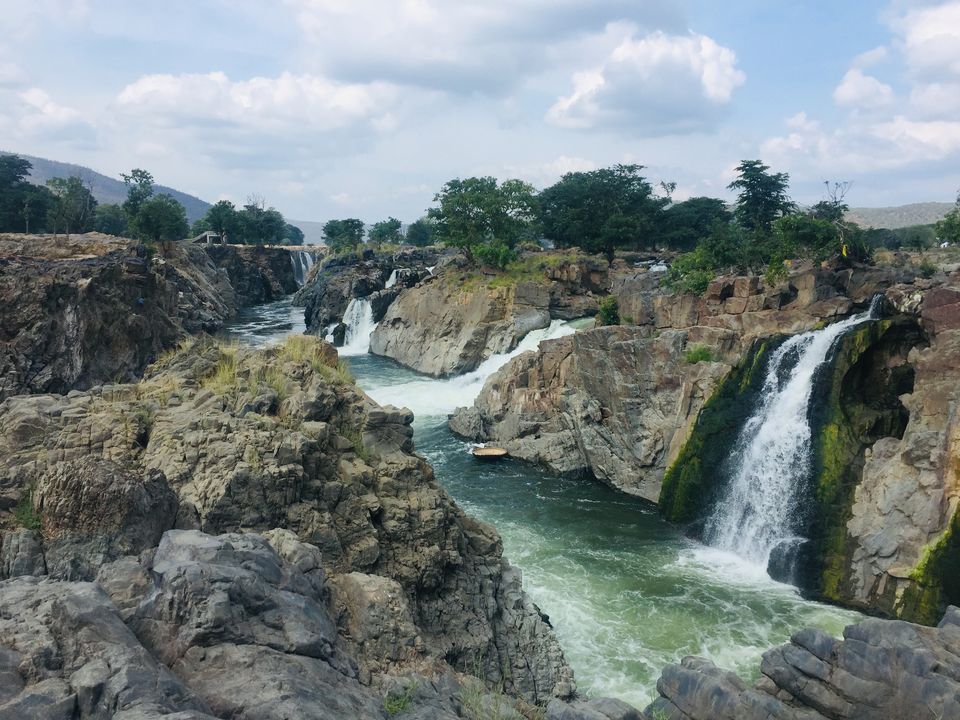 In the period of my Bangalore stay I was always wanted to visit the Niagara falls of southern India , The Hogenakkal Falls
Hogenakkal is a waterfall in South India on the Kaveri river in the Dharmapuri district of the Indian state of Tamil Nadu. It is located 180 km from Bangalore and 46 km from Dharmapuri.
So we booked a car on Drivezy and just hit the road, and believe me guys the ride was one of the best. As you get a blend of all types of roads.
You can cover hogenakkal from Bangalore in one day, if you start early from bangalore. We started at 6:30 AM from Marathalli and reached our destination by 10:00 AM.
Route - Direct NH 44 Highway is good.
Things to do - Coracle ride is famous , you will find many people having massage so you can even take one :P , Reach the hogenakkal point and click pictures and take selfies carefully.
Where to eat - There are many options available there. But I would advise you to try Dosa and Medu vada at any small tapri. The taste would leave you in awe as we were left. The dosa available is amazing in taste and pure authentic. Do try
Other fun things to do - While heading back do stop at any point from where you can enter Cauvery river. The river's water was so clean and refreshing it will take all your tiredness. With tiny fishes swimming by your side you will really be feeling as if you entered a new ecosystem. Do follow me on Instagram travellerjunkie07 as I have shot an underwater video on my GoPro cam