Hogenakkal is a fantastic place in tamilnadu.
Actually it is situated at the border between to states, karnataka and tanilnadu, river kaveri is the devider.
Surrounded by five falls, river , rocks, and ofcourse flora and founa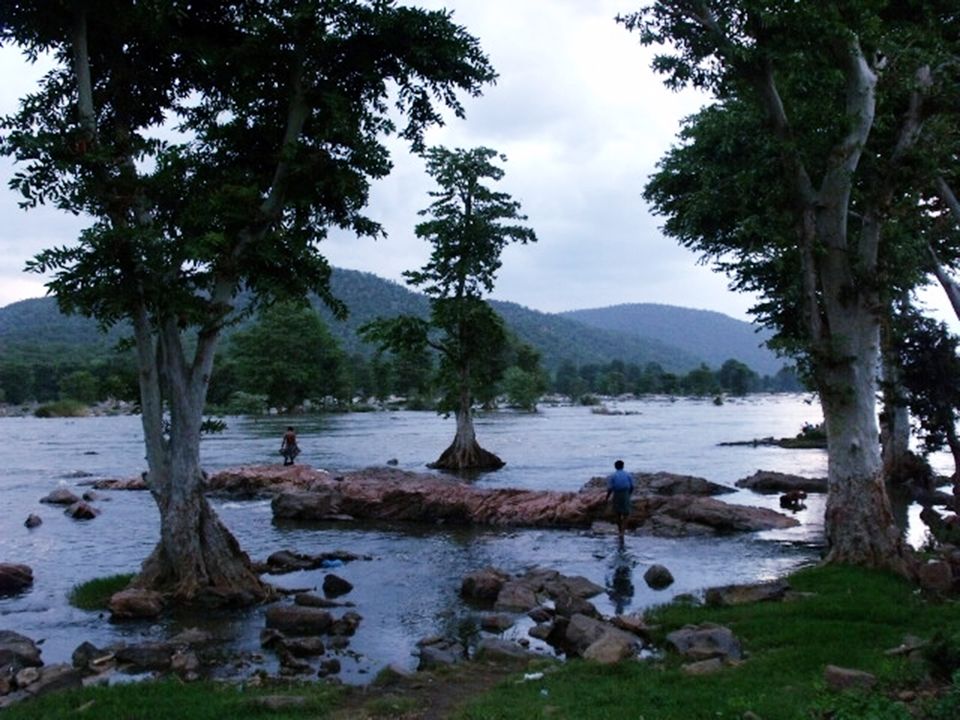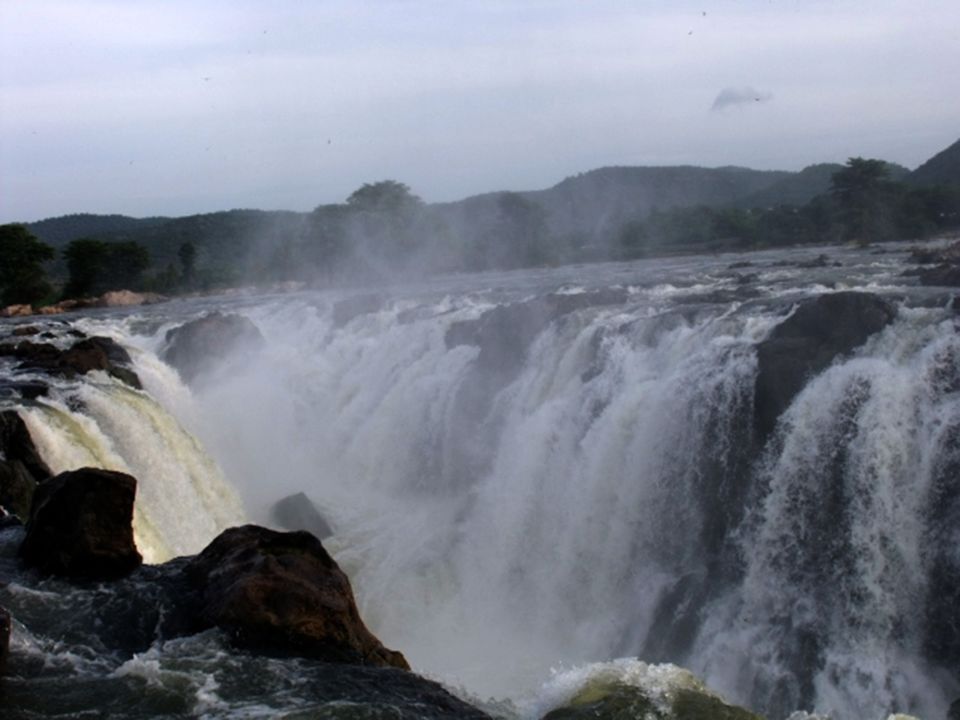 i stayed there for 3 days, it was an excellent journey, I stayed at ttdc hotel, because of the awesome location, it is located just opposite of river kaveri, Rooms are big in size bathrooms are also big in size and neat an clean, open balcony,
Peaceful place, nature's greenery and only sound of river's music and bird's singing concert,
There I enjoyed the caracol ride, it was very thrilling and exciting also, after caracol ride I spent time with kaveri rever, enjoyed a lot.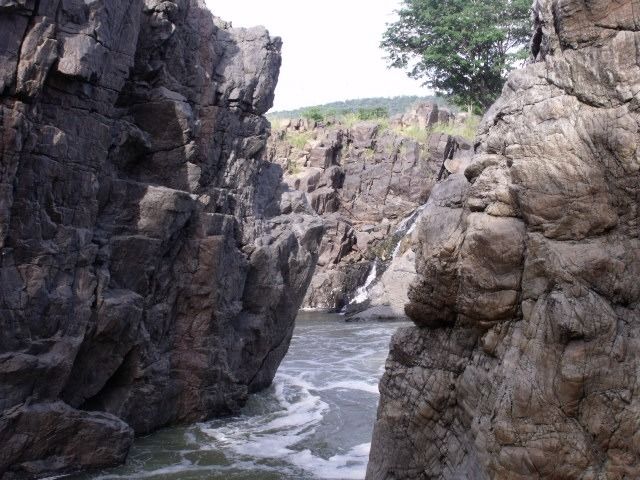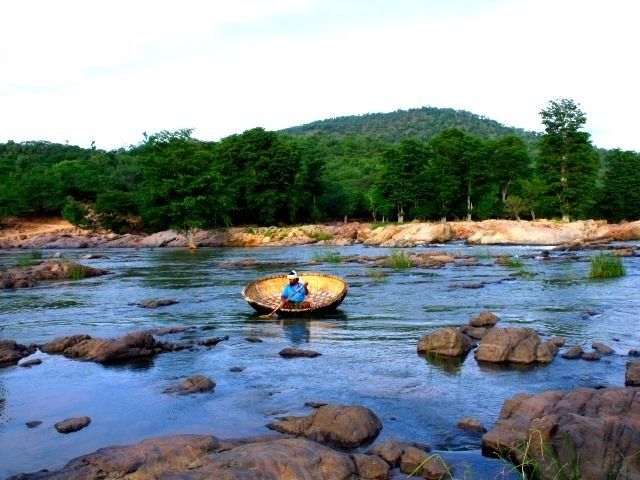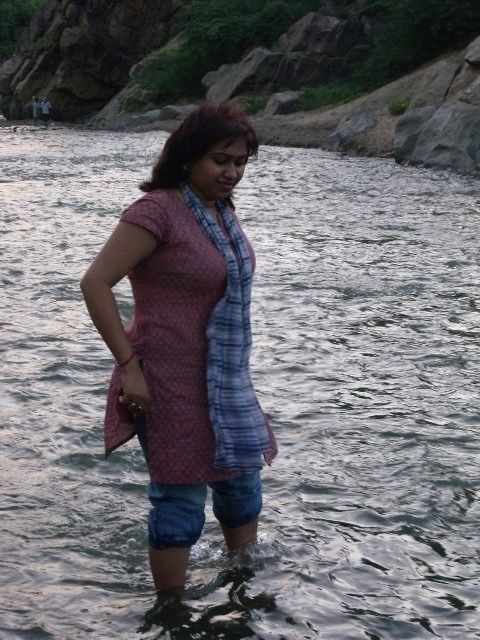 You have to came to salem stn of Tamil nadu. From Salem to hogenakkal aproximately 100 k.m.
From there you can take privet car towards the hotel, or you can go by local transport also, in that case take a bus from Salem to dharmapuri and another bus from dharamapuri to hogenakkal, dharmapuri to hogenakkal 49 k.m
There are some privet hotels also,
Foods are little different but interesting,
Basicaly south Indian food but u can try something else but you have make them understand.
Hotel stuff behavior ...nice , allover my experience was superb .