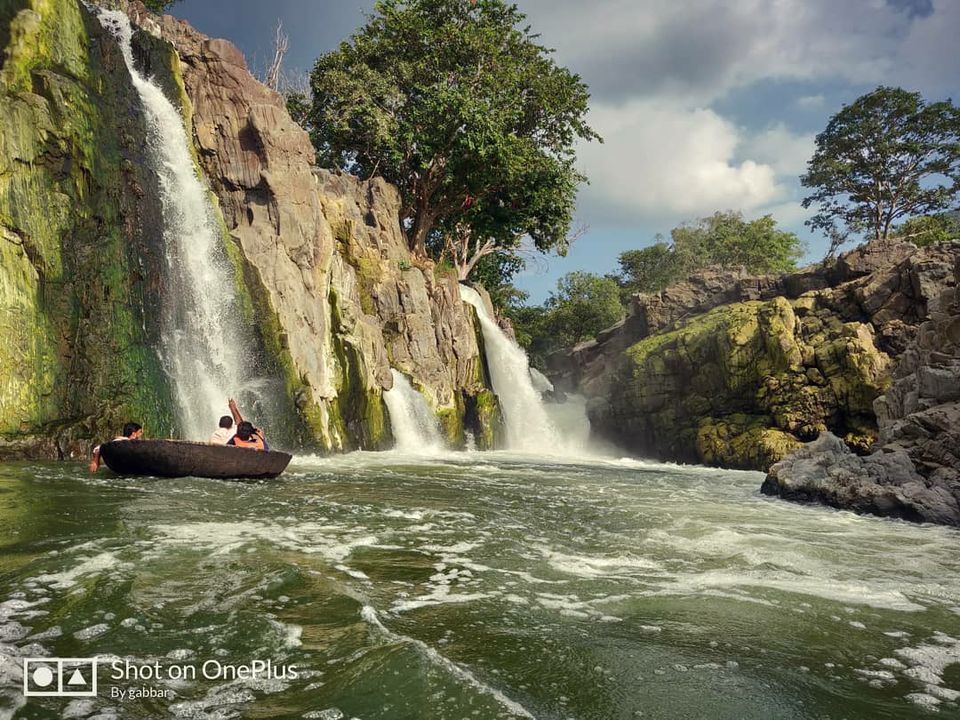 It is the best waterfall one can visit near bangalore.just 120 km away from Bangalore in dharmapuri district,this waterfall gives a pleasant eye-catching view.
The falls lies on the kaveri river,and at this point,the falls divide the river( one side is Karnataka and other side is Tamil Nadu).
The temperature was quite high for December, so it made it perfect for taking a dip in the Cauvery river .
We should take a boat to go near the waterfall. Their charges are fixed by the Tamil Nadu govt, ie 800 per boat, and the coracle boatsman take you around the river for some boating and then move towards the waterfall.they took us very close to the falls where we could get drenched in the mist, twirled us round in the wake and even participated in splashing contests between people in different boats.
There are no food stalls near the waterfall except few local who sell fish. Easy availabilty of coldrinks and snackitems.
Non-tamilians, should be careful as the guides and the coracle boatmen there,try to fool us.
The best time to visit the place is after rainy season since the water level will be high and the falls are more
And in summers,this place is horrible due to hot and humid weather.
Some tips:
Pack your own food
Carry waterbottles,caps,wet wipes as the weather will be too hot.
Carry a change of clothes.
Wear sandals instead of shoes.