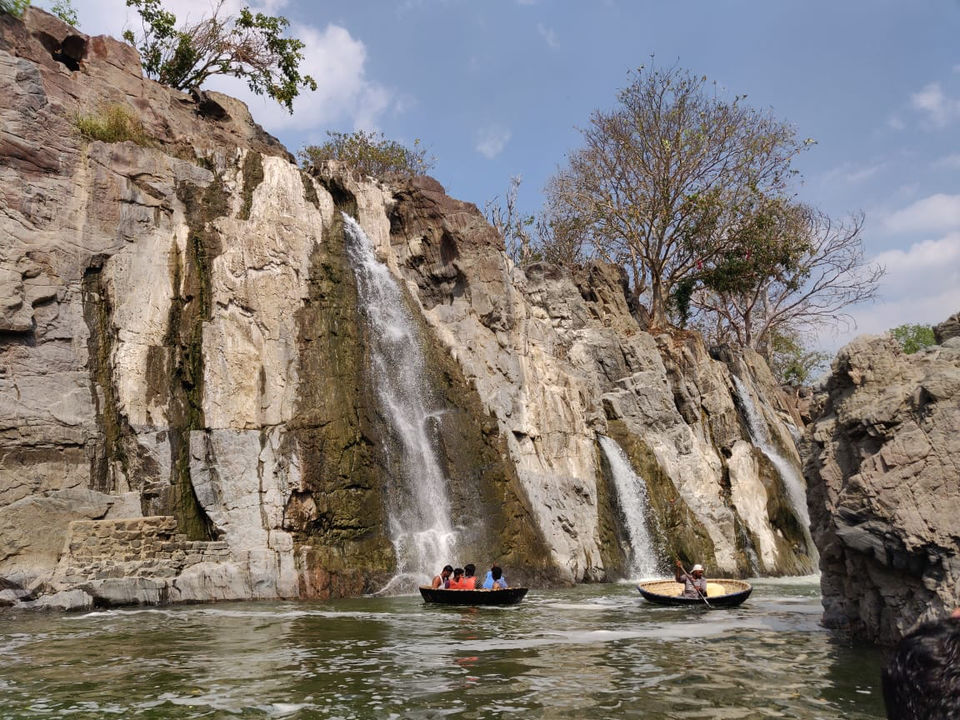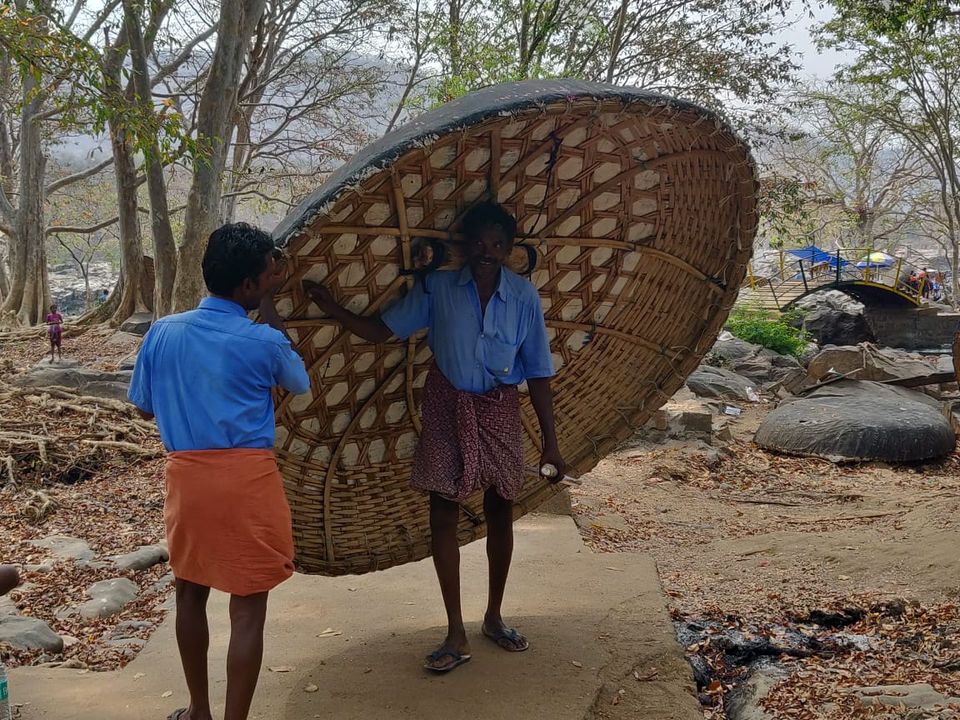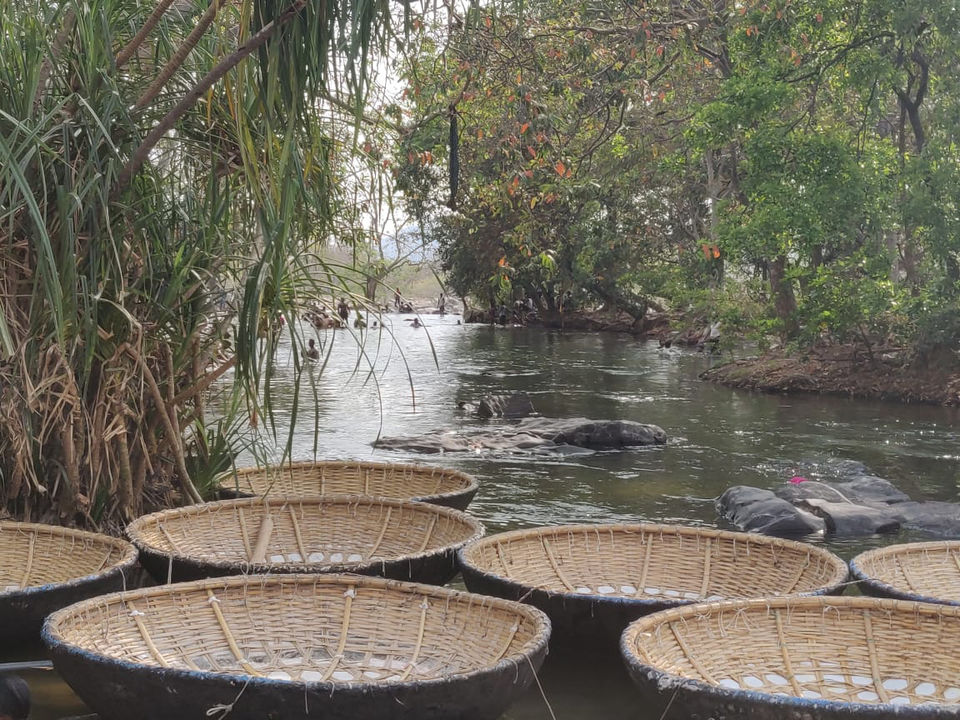 Hogenakkal waterfall is situated in the Dharmapuri district of the Indian state of Tamil Nadu. From Central Bangalore its about almost 93 kilometers and almost takes 3.5 hours by road.
Me and 3 of my friends started around 10 am in the late morning by a car and reached Hogenakkal by 1.15 PM. There are basically two routes to Hogenakkal from Bangalore. We took the shortest one, so that we can reach early. The only problem with the route was potholes.
After reaching Hogenakkal, the first thing we did is we went to a small hut and placed our order for lunch. This is one of the best thing about visiting Hogenakkal. You will be seeing many small huts where ladies take order as per your requirement and keep the meals ready once you come back from the waterfall. We placed an order for 1/2 kg fish curry, 1/2 kg fish fry, rice and sambar. They charged us 900 to prepare the meal, which also included all cooking ingredients. You will also have the liberty to buy fish and and other cooking ingredients outside and just place the order for cooking. In that case they charge around 300-400. If you are not a spice lover then make sure to instruct them not to add chilies.
The second best part about Hogenakkal is coracles rides. Coracles are boats made out of bamboo and can accommodate 5-6 members. You have to buy a pass for the coracle rides which will cost you INR 750. The boat guy can ask you for extra money as they say government don't pay them. But after asking the locals we got to know out of 750, govt pay 600 to the riders.
I have taken many boat rides in past, but this was a beautiful journey through the kaveri river. The waterfall directly falls into Kaveri river. It feels like you are travelling in a long tunnel full of water. Both sides of the river are guarded by natural rocks. One side of the rock represents Tamilnadu state and the other side represents Karnataka state. And Kaveri river separates both the states as a border.
The coracle rider took us below the waterfall and it was an awesome experience. For the first time i got drenched while taking a boat ride. The riders will also do some spinning and flashing water on tourists, which was fun.
Local vendors sell snacks and lunch items by their boats inside the river. If you are hungry, then no worries. You can get things in mid of a river.
The boat ride was for 1 hour. After the boat ride we took bath and headed for our lunch. The lunch was yummy and that made our day much worthy.
It was a one day trip so we started around 4.30 pm from there and reached Bangalore around 7.30 PM.