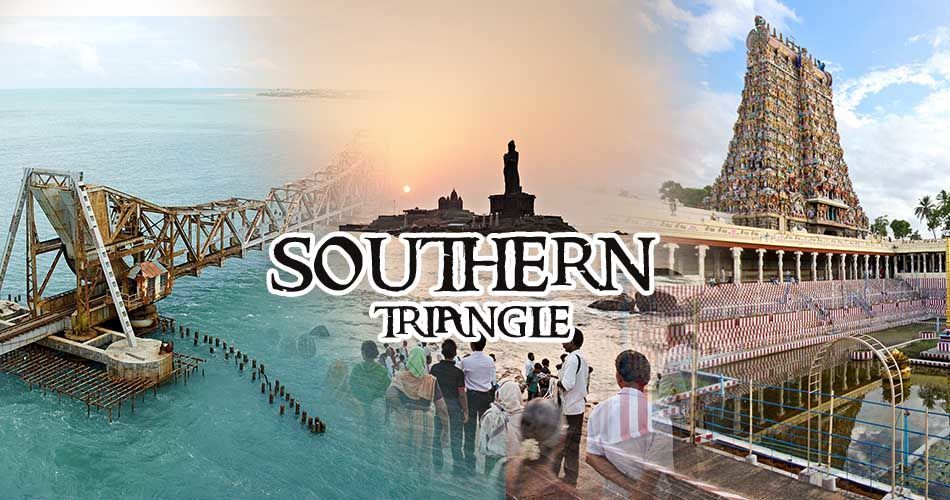 Travelling the southern most india needs a lots of research, since there is no clear way described on internet. Here you are on a right place to know and get sufficient knowledge to travel to this trio on a budget. I think you have been searching for a while till you reached on my blog. So without taking much time lets jump to the trip and here it goes….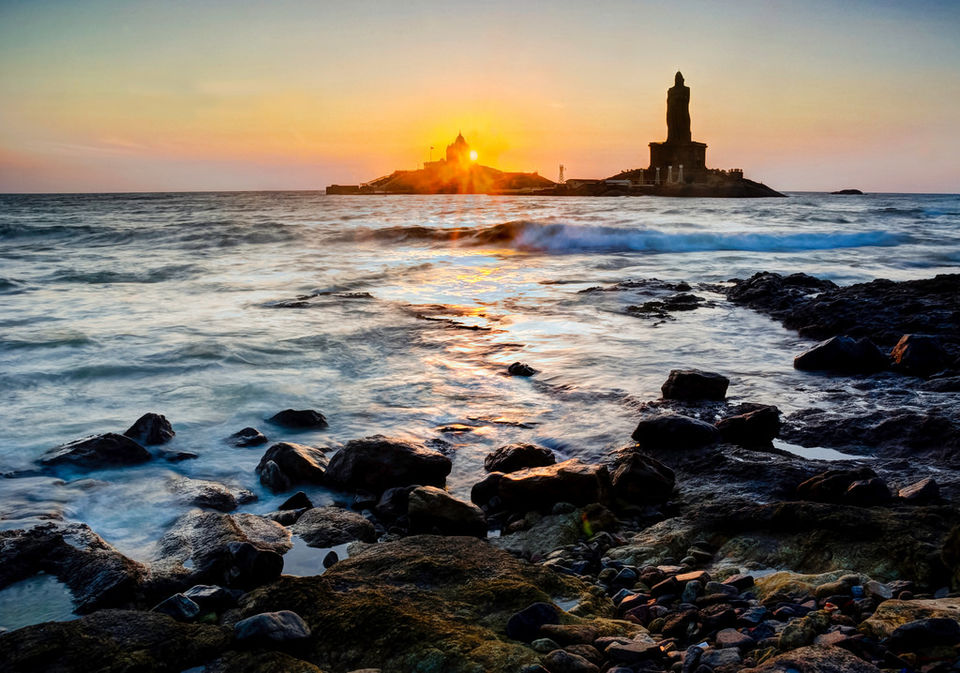 i am from odisha the land of Lord Jagganath (one of the 4 Dhams in India). If you are from Eastern or Northern side of india then for you this is the best way to follow my guide and for the peoples from western or southern you could take this blog as suggestion.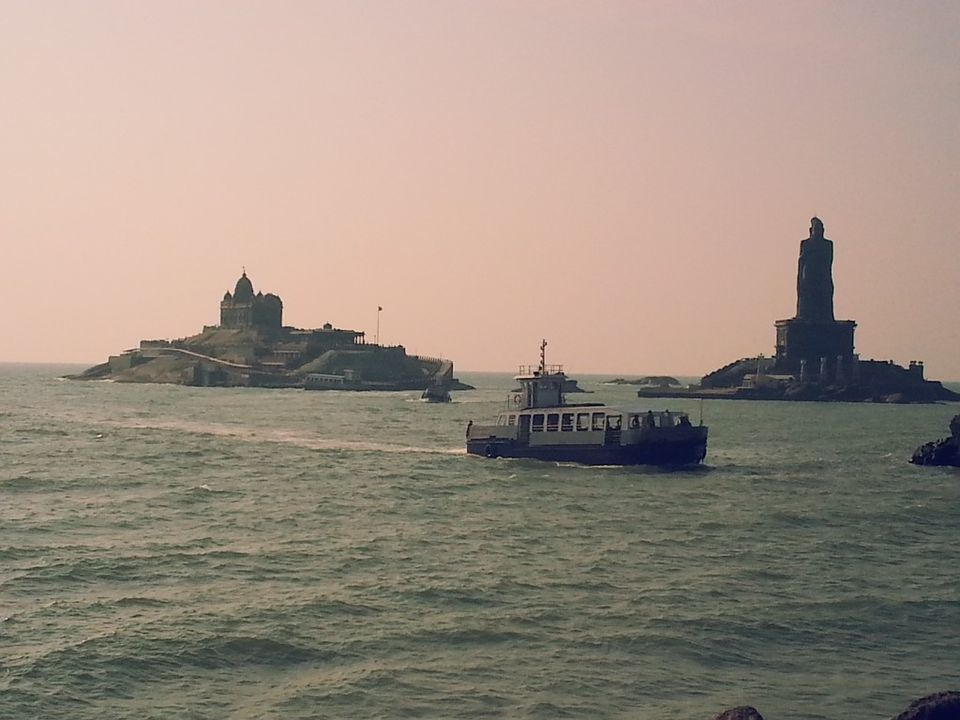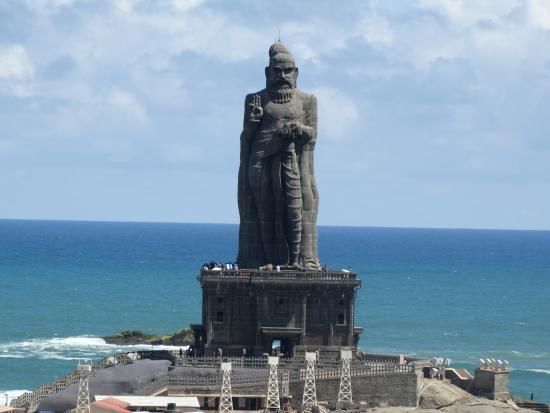 Day 1,Bhubaneswar
The first thing you have to do is to take the most affordable means of transportation i.e Trains… you could take flight as well. since i was on a budget trip so i took the train from Bhubaneswar on monday to Kanyakumari (15906 vivek exp.). It cost me around ₹800, and reaches around 10am thrusday and took 41 hrs. (There is no direct flight to kanyakumari so you have to land in chennai and then again take train to kanyakumari.
After Reaching at kanyakumari you can either stay in hotel or the best way i can found is to stay in backpacker's hostel or couchsurfing. The place where i stayed at "Raghavi tourist home" it is nearly 1km from railway station which i could say a walkable distance since i was on a budget trip. It cost me around ₹400 per night and i booked from booking.com. while going to my tourist home i took breakfast i.e(idli, vada, dosa) all you get in each corners of streets.
NOTE :(but choose wisely while eating from street as you can get hospitalised instead of budget travelling you end up flushing all your money to hospital).
As soon as i reached droped my rucksake, got freshned up since i was travelling for more than a day inside vivek exp. which is longest running train in India. then i took my little duffle bag with a bottle of water as you need to refuel youself to cope up with the climate of south and started my trip to explore the vivekananda rock memorial and thiruvalluvar statue. It was just 800mts to ferrypoint where you have to take ferry to visit those place. it costs me around ₹34 for to-fro ride.
After the trip i took my lunch and went to "Trisea Sangam" the place where bay of bengal – arabian sea- indian Ocean meets. here you can have 1hrs to stay and enjoy the breeze and look the mesmerising view with sunset.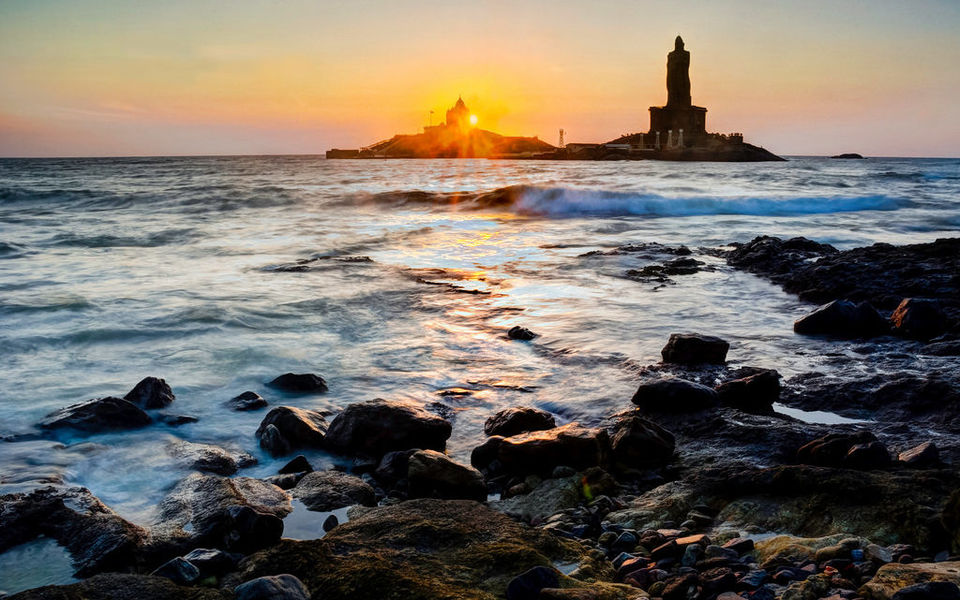 Day 3,Kanyakumari
Then get your snacks and go to "The wandering Monk Museum", again a walkable distance. This place provide a great glimpse of the life of Swami Vivekananda, his journey through all the phase. timing of museum- 8:00am to 12pm/ 4pm to 8pm. I took the evening time i.e after the sunset.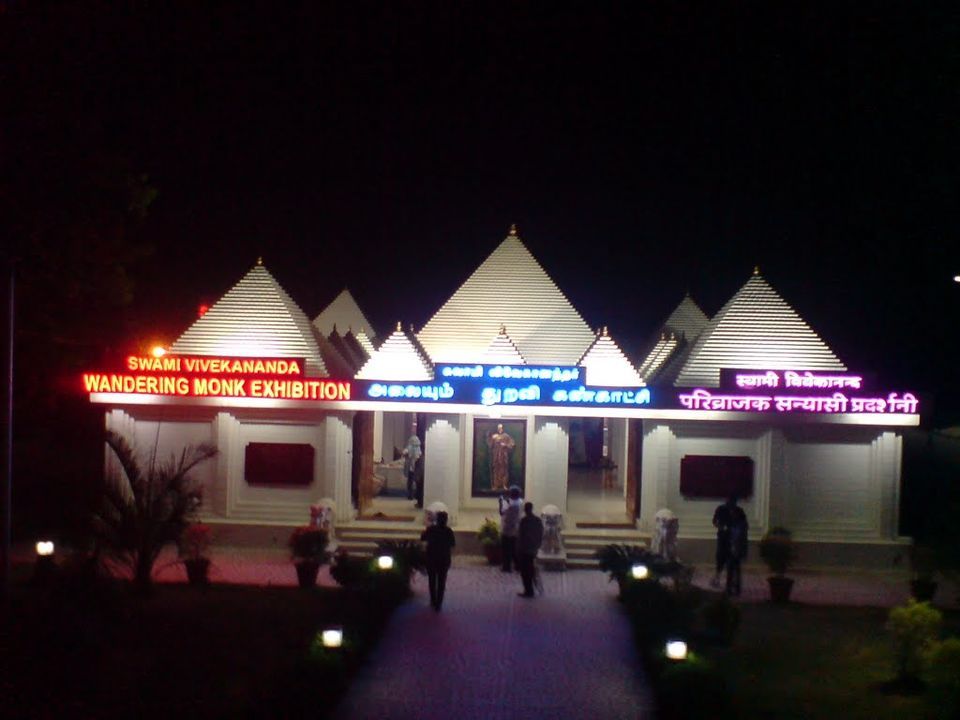 Day 4,
On the next the very morning, go to Sunrise point, where you can have the beautiful view of sunrise and take time lapse if you want. Now you have two option you could went to Wax museum which is very near to railway station or could rest the day till 9pm.
Day 5,Rameswaram
Then checkout the room and catch the train for Rameswaram(22622 exp. runs only on tuesday/friday/sunday), after i reached at 5:20am on the next day, i got my breakfast with chai!!!… and go to my room which i was booked at yatriniwas. click on the yatri niwas to visit their website it costs me around 150rs per night. or you could search for backpacker hostel in google map over rameswaram you could find one under 400rs. after i refreshed, took my breakfast and went to Rameswaram temple ( one of the 12 jotirlingas in india) its timing is from 4am-1pm. After lunch take a tour to Sri Panchmukhi Hanuman Mandir & Floating Stones, apj abdul kalam museum.

Day 6,
On the very next day morning checkout the room, have your breakfast and go on a trek to Ramar Padham, place where the footprint of lord rama has been imprinted. it will take 40mins to trek from railway station oneway, check the below image to get idea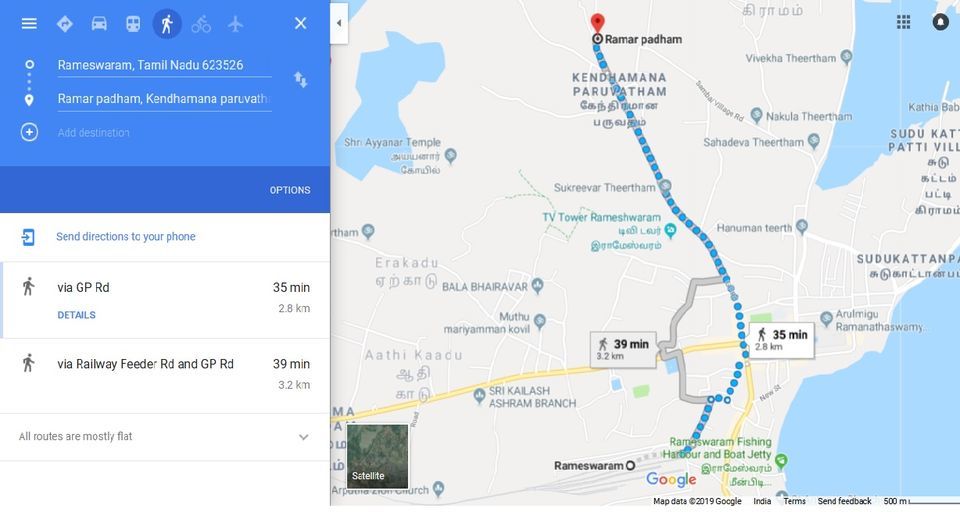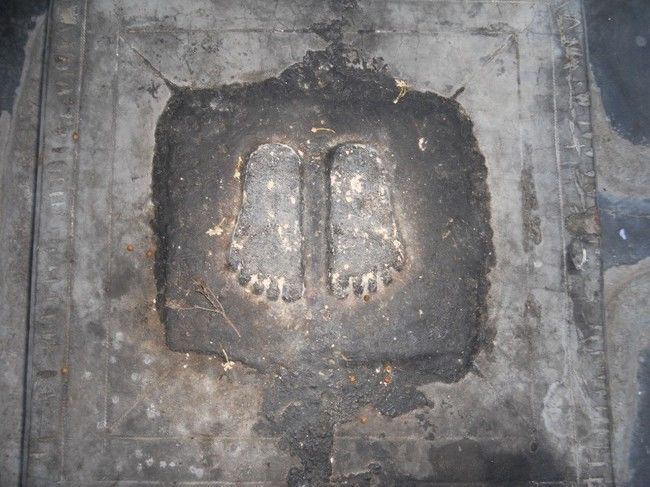 On the way you could also went to Tv tower Rameswaram but i dont checklist that place so i skipped that place, if you want you can. Get your lunch, catch the train to madurai(16780 tirupati mail) around 4pm and will arrive at 7pm in the evening at madurai.on the way to madurai you can see the pamban bridge.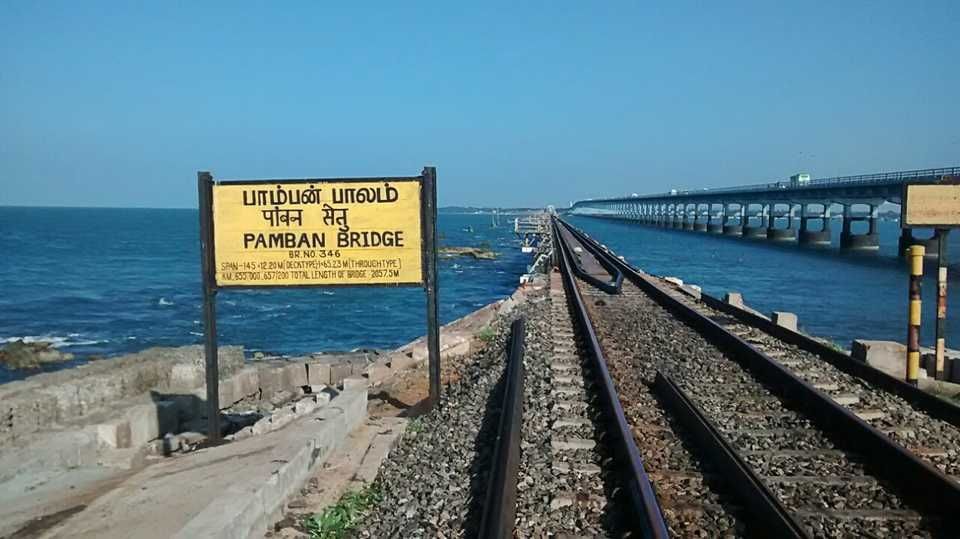 Take your dinner parcel and go to YMCA(Young Men's Christian Association) just adjacent to meenakshi temple and 12mins walking distance from railway station. Book a dormitory online for rs 200 only which i booked and it includes complementary breakfast.
Day 7,Madurai
On the next very morning take a visit to meenakshi temple(time-9am to 7pm). you can find the detail temple tour guide, to read my next blog click here: Meenakshi Temple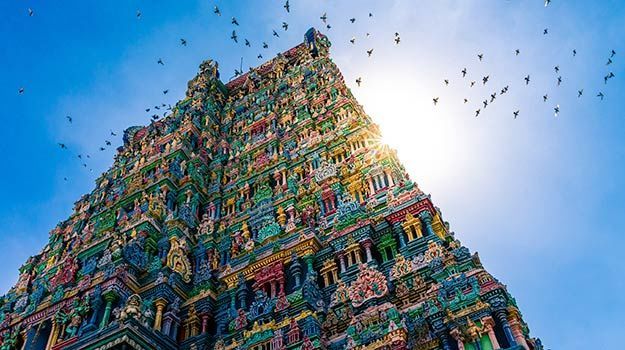 Now chill the rest of the day on sunday, or you can visit the market in evening. this this ends up the solo tour. hope you like.