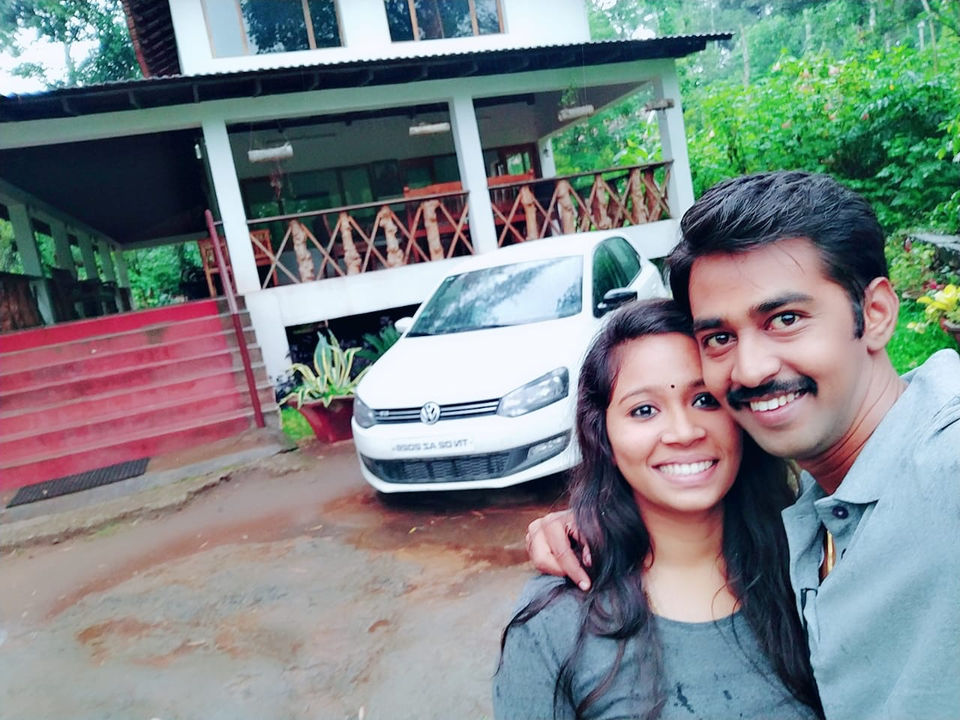 To those people who look for adventure at remote places ,this one is for you . It's situated on the way near Kodaikanal.. we had planned to visit this place for the birthday celebration. The resort by itself is in the middle of the woods . We started our travel from madurai . We had two route options one via sembatty , adalur route which is of 100 kms . Other one is also the same distance via batlagundu, pannaikadu . We chose the later route and started by almost 10 . We opted for a slow drive . It's not a easier place to identify with google maps as you don't get proper cellphone signal . But the owner of the resort had given us proper verbal directions to reach the resort without any difficulty. We had booked a night stay . We reached around 2 and luckily we had the entire resort for ourselves as we had booked during off season and during week days .Checking in the room we had a hearty home cooked South Indian meal followed by a short nap .
Waking ourselves for tea and snacks we started exploring the resort . The resort has a stream passing through the middle adjacent to which camp site is located . The climate was beyond amazing . The resort doesn't have any sort entertainment like TV . They do have a snooker , chess and other indoor games . There are lots coffee , jack fruit and cardamom plantation around the resort .
Just before dinner we heard the sound of a trees trunks breaking . A elephant had camped around the resort for the past ten days during our visit . And the elephant had come out in the night . The elephant was hardly 100 m away from us covered in the bunch of trees . Post dinner we had left to our room . The rooms were nearly maintained and it had a rustic look .
Next day morning we woke up for coffee and morning walk to visit the plantations . We could see the trails of the elephant clearly around the resort . Post breakfast we left the resort early as we had to reach palani before 11 . We travelled down via ottachathram route . This trip was much relaxing and it was the best to celebrate my birthday in the middle of the woods with my hubby . It was the best birthday of my life till date .