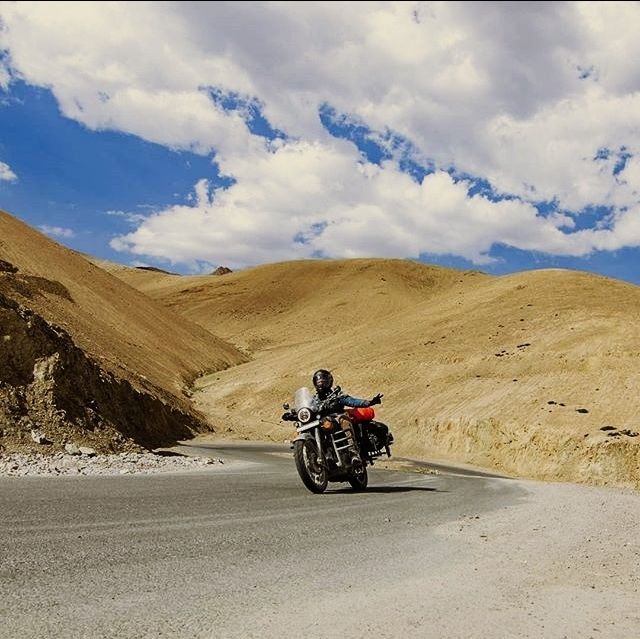 We embarked upon our much awaited 14 days journey to Ladakh. This had been in our wish-list since God knows how many years and finally it came true. We boarded our flights from Mumbai on 18th Aug early morning
and landed at Srinagar famously known as Heaven on Earth.
Srinagar is the largest city and summer capital of Jammu and Kashmir in India. We made our way to Dal Lake referred to as Srinagar's Jewel spread across 15 kms with beautifully wooden carved houseboat and snow clad peaks of Pir Panjal mountains.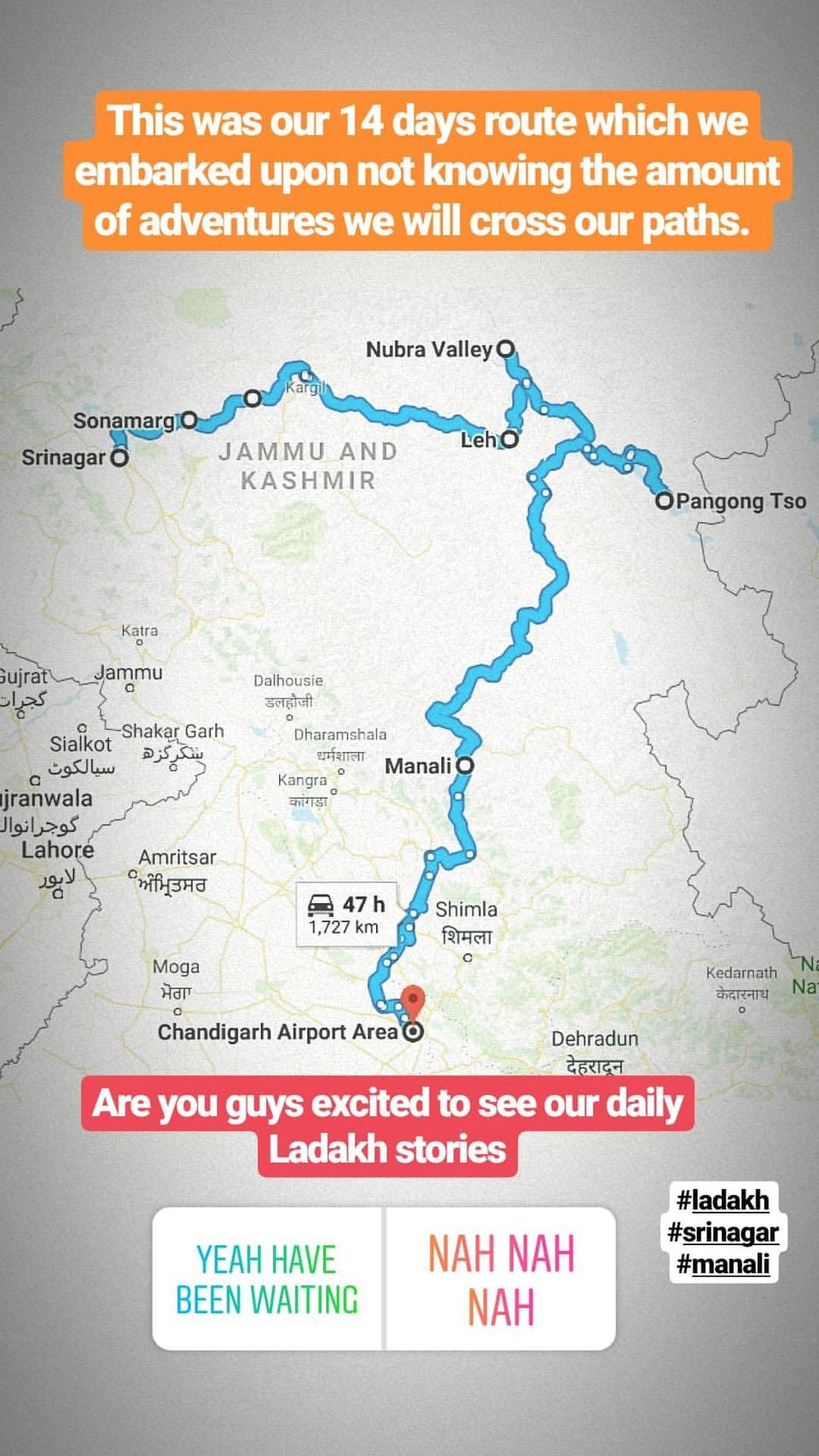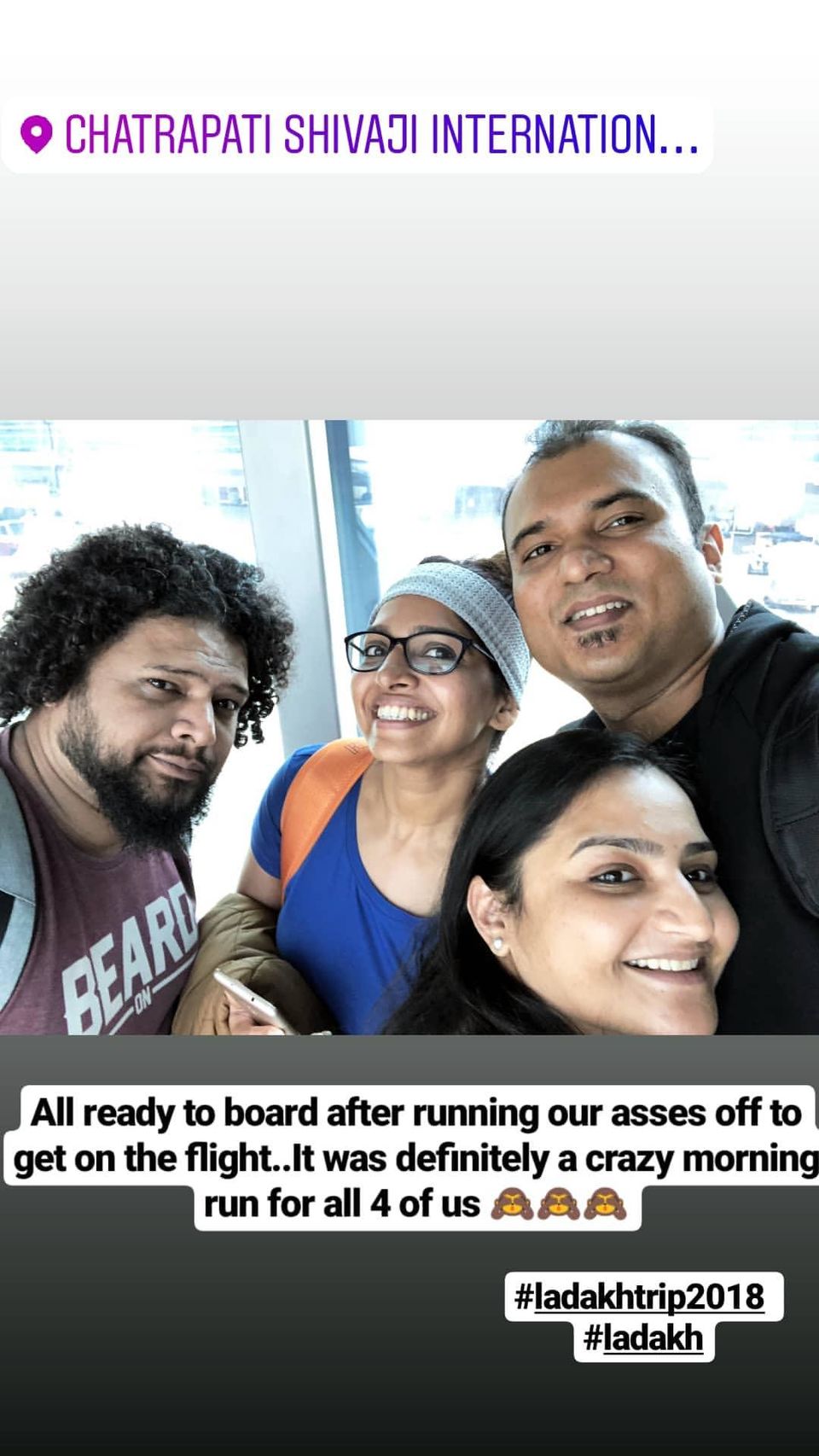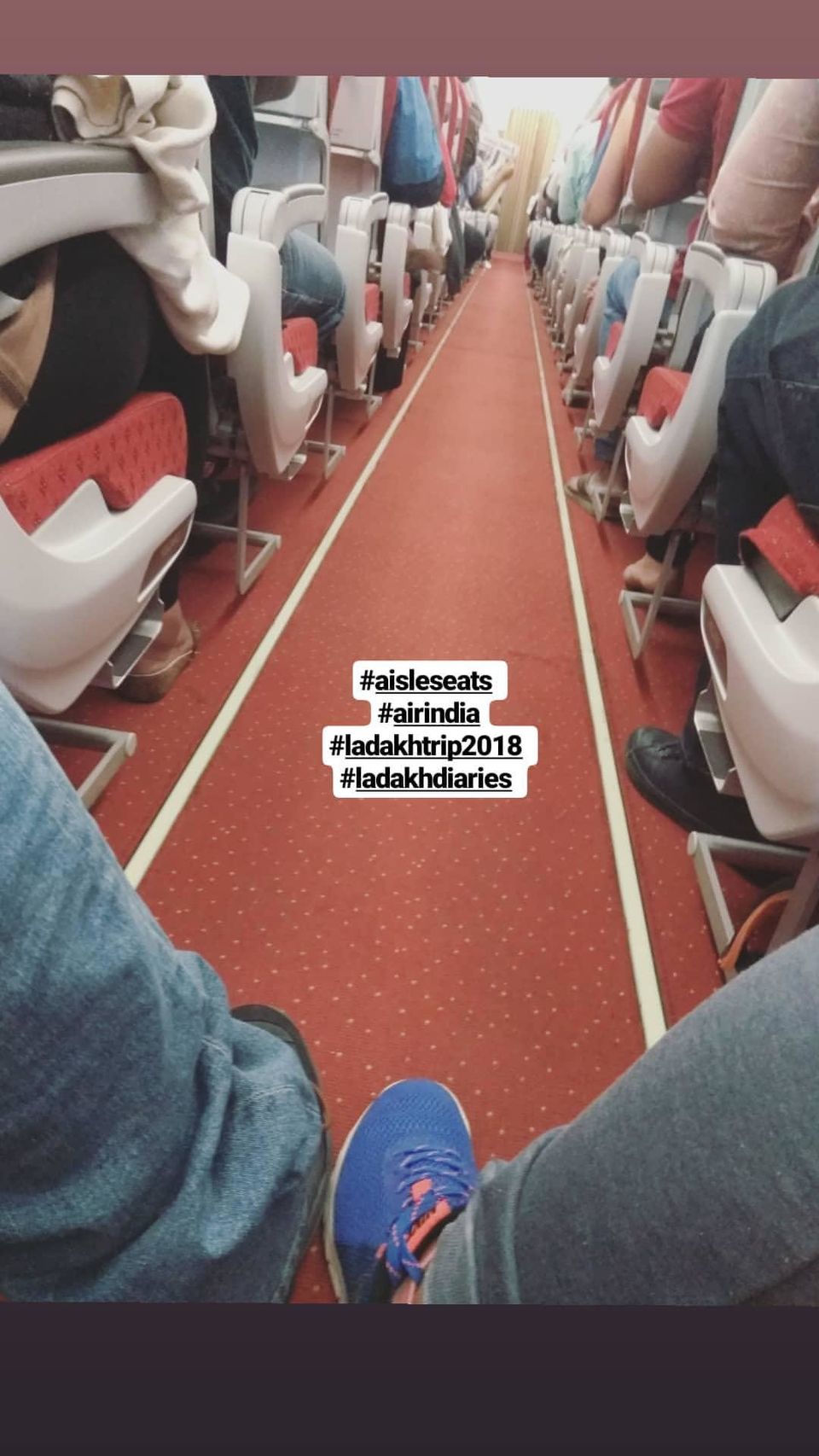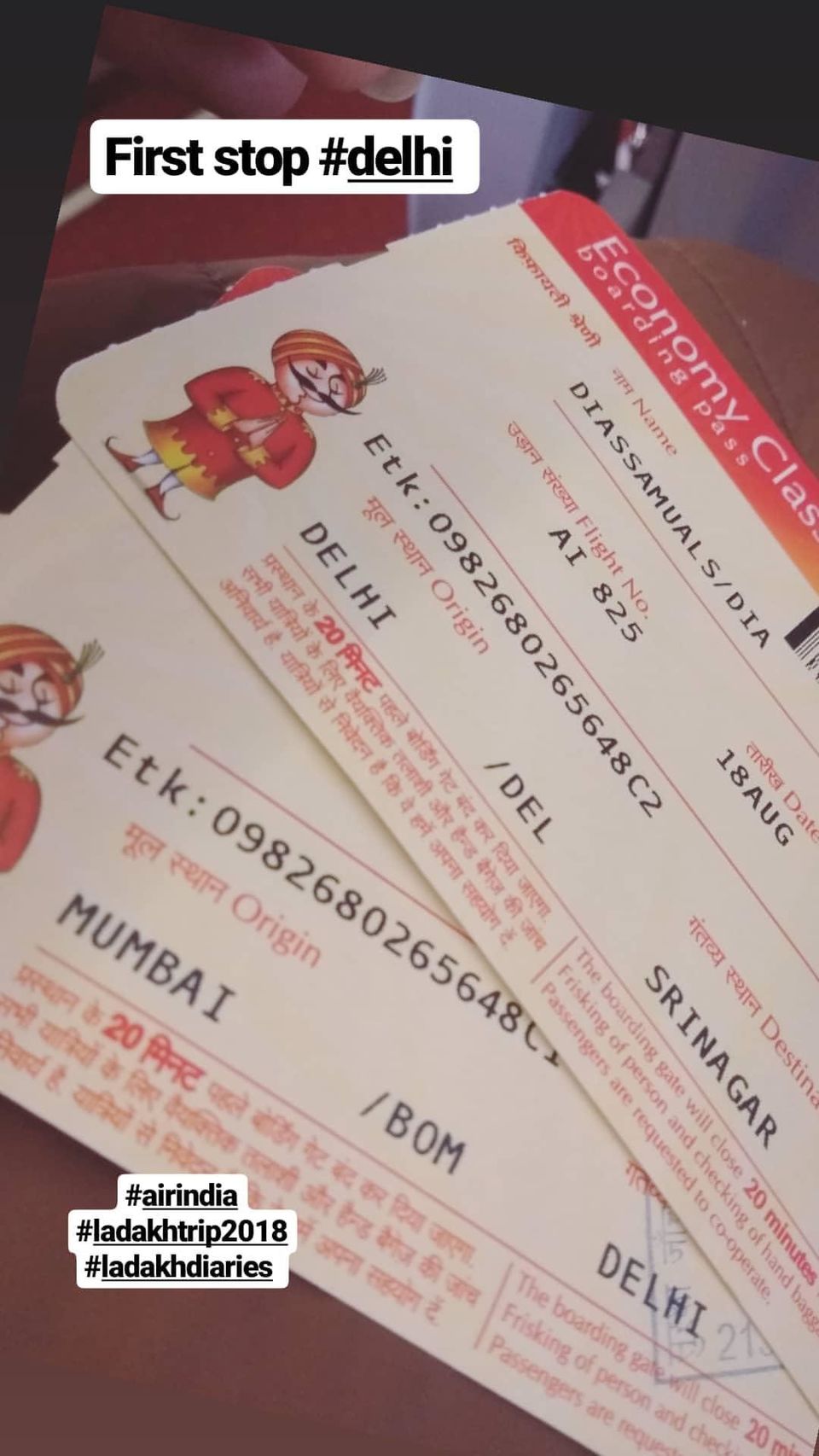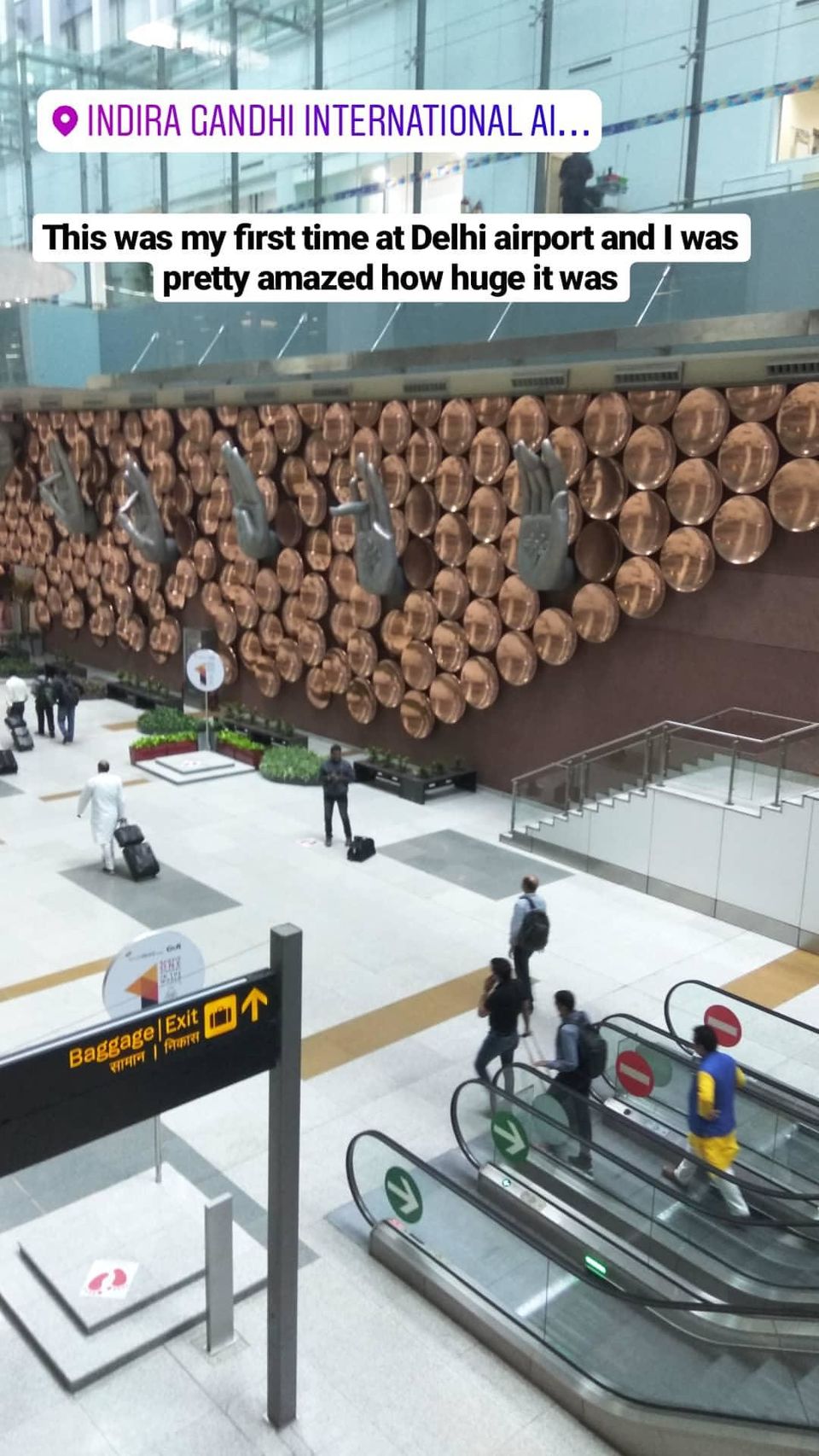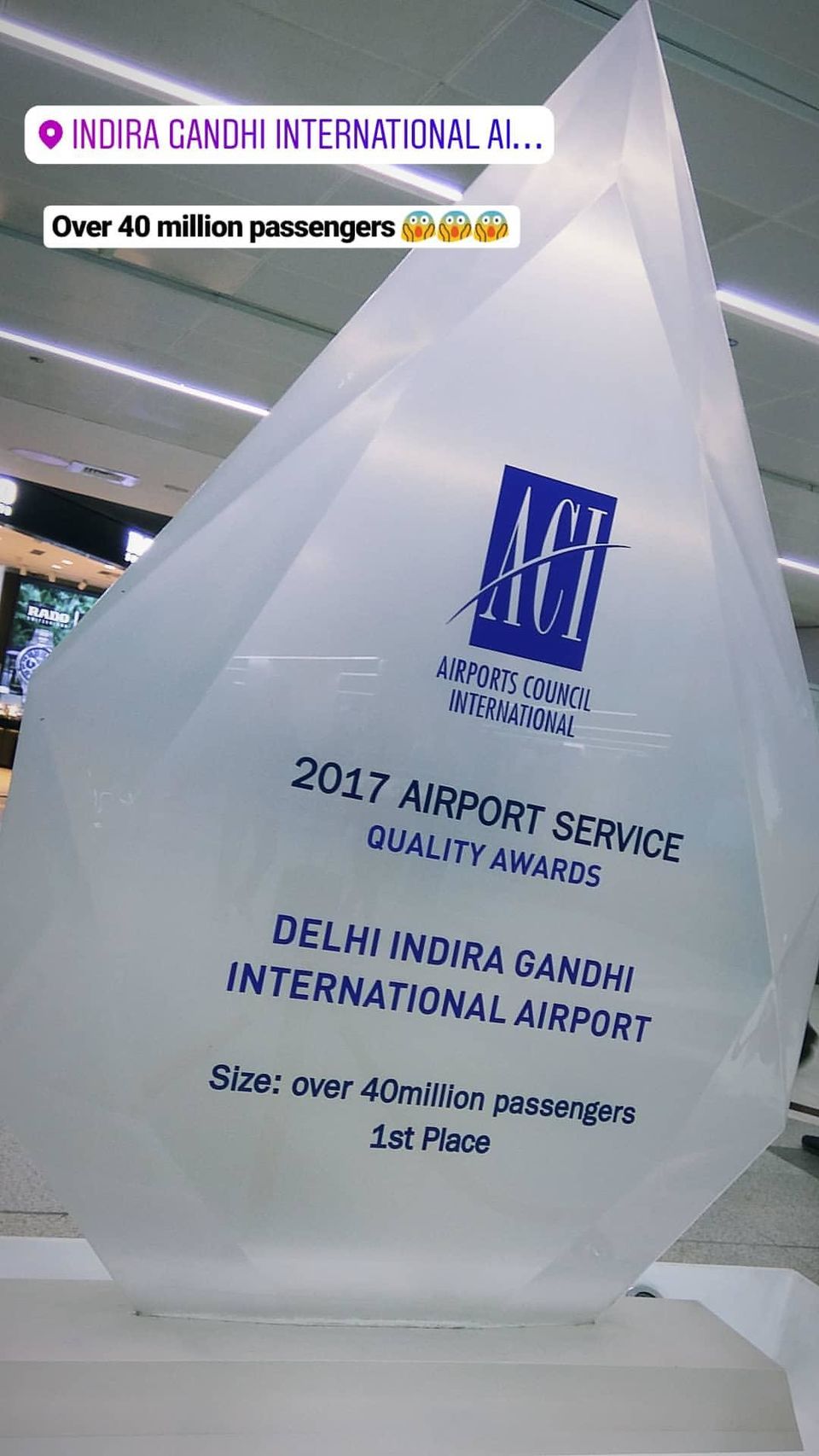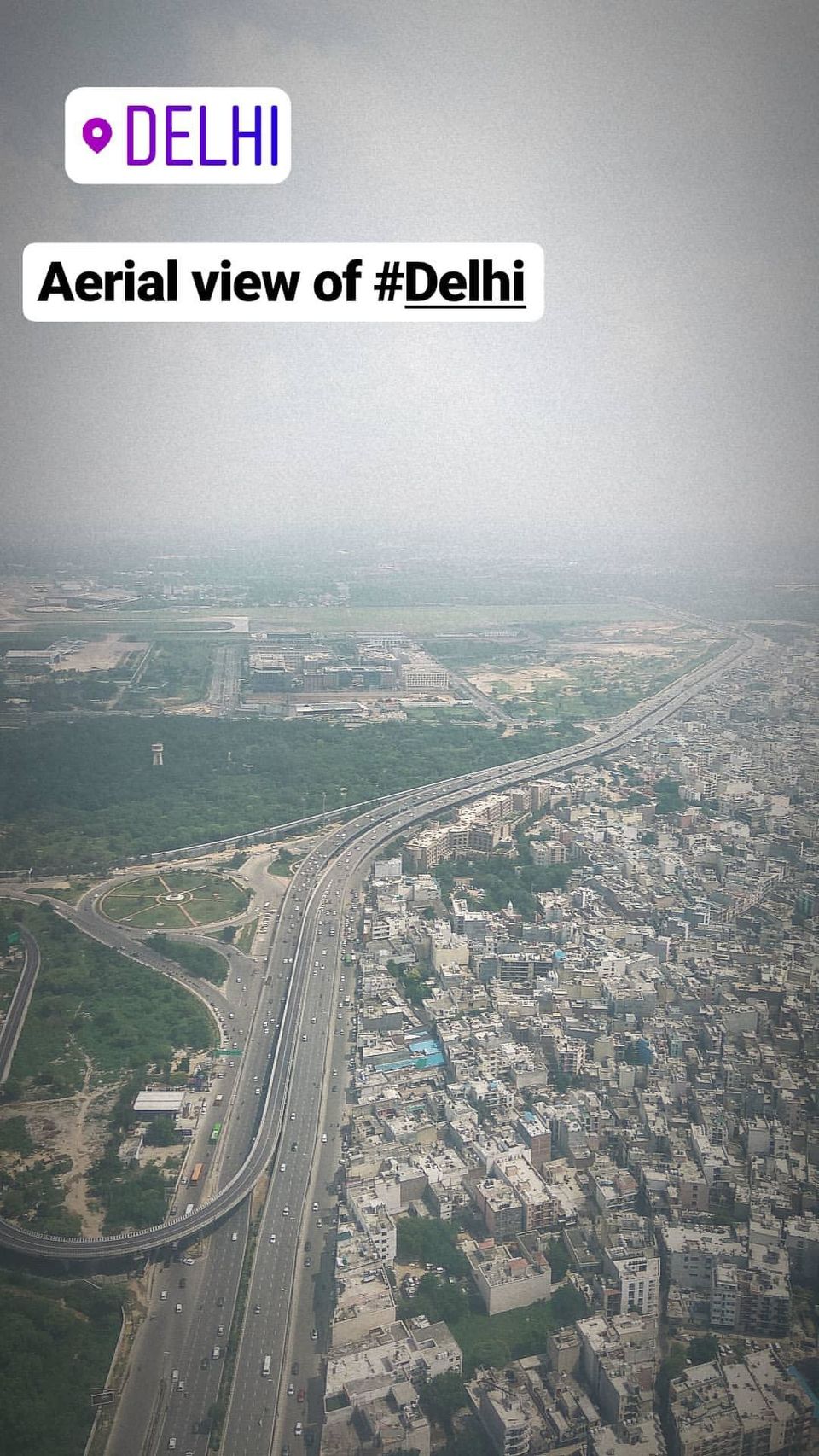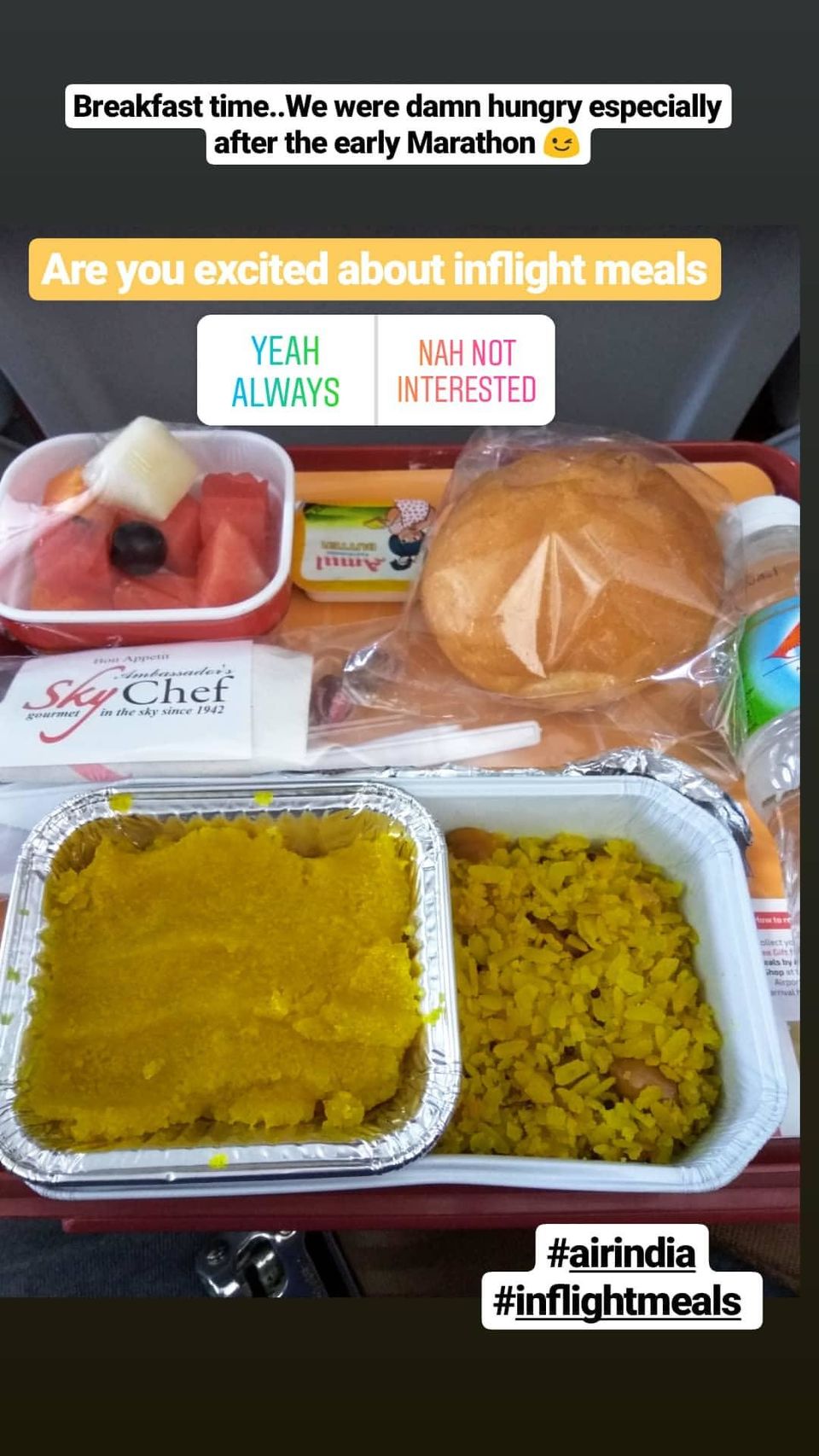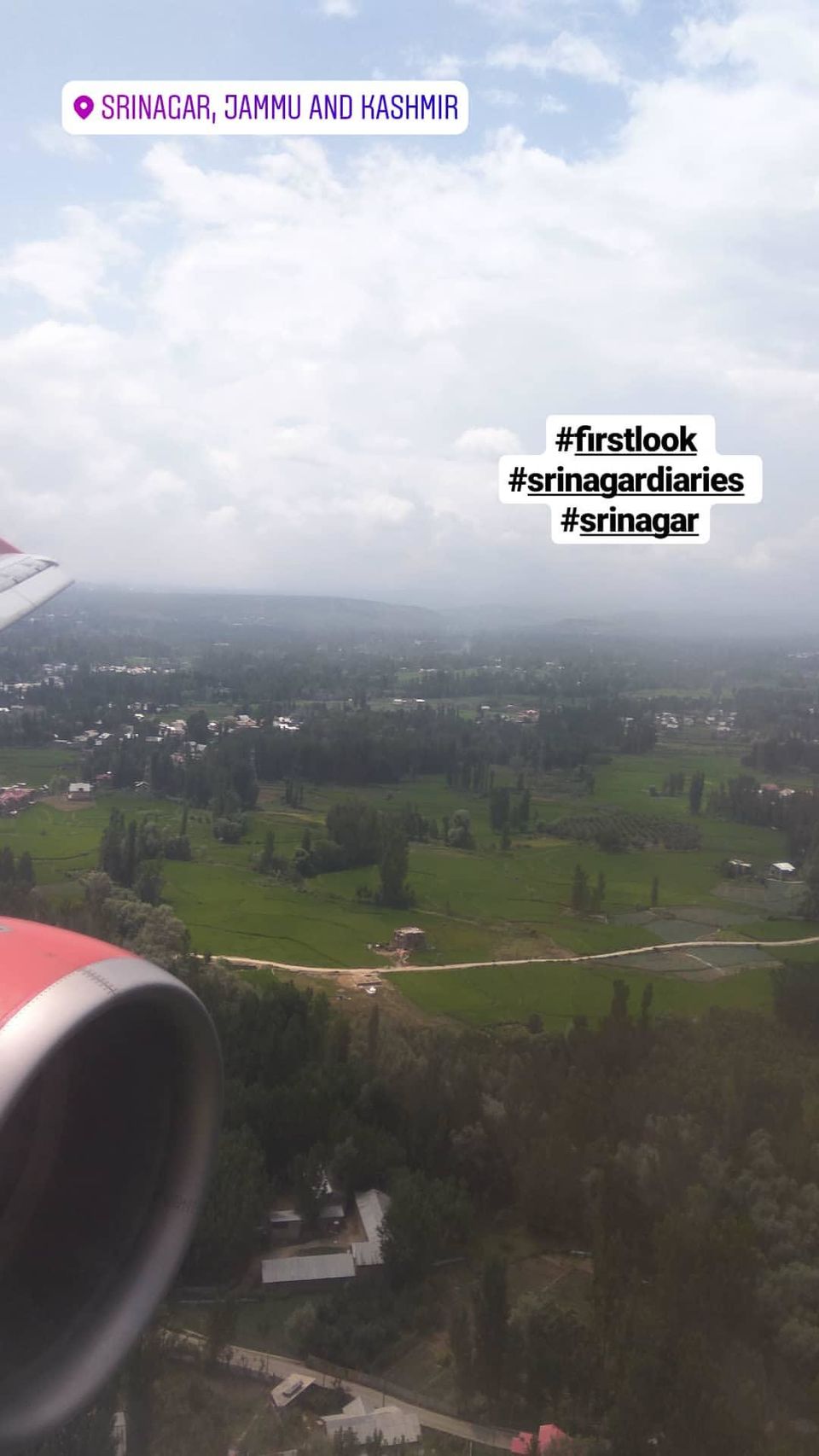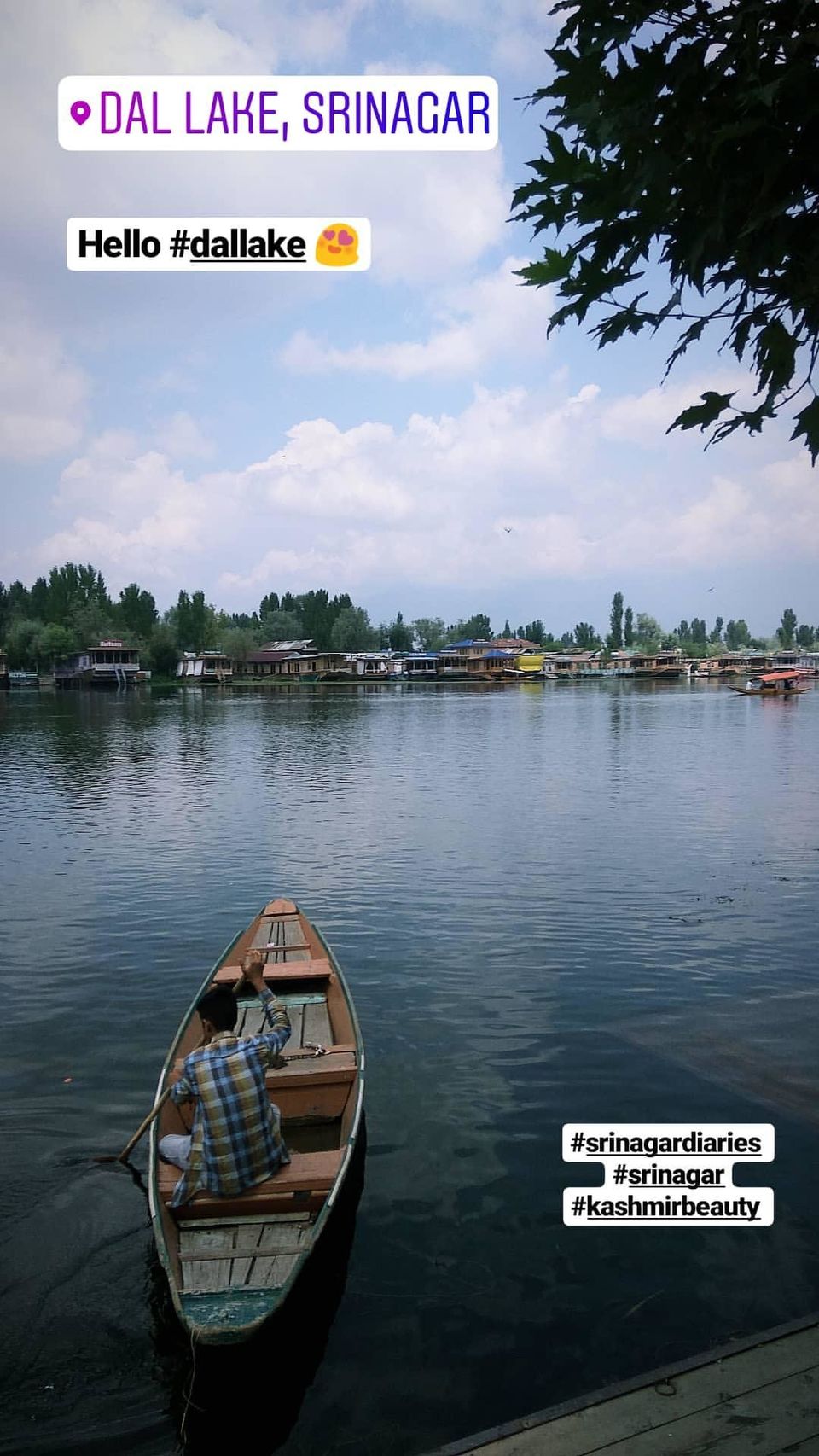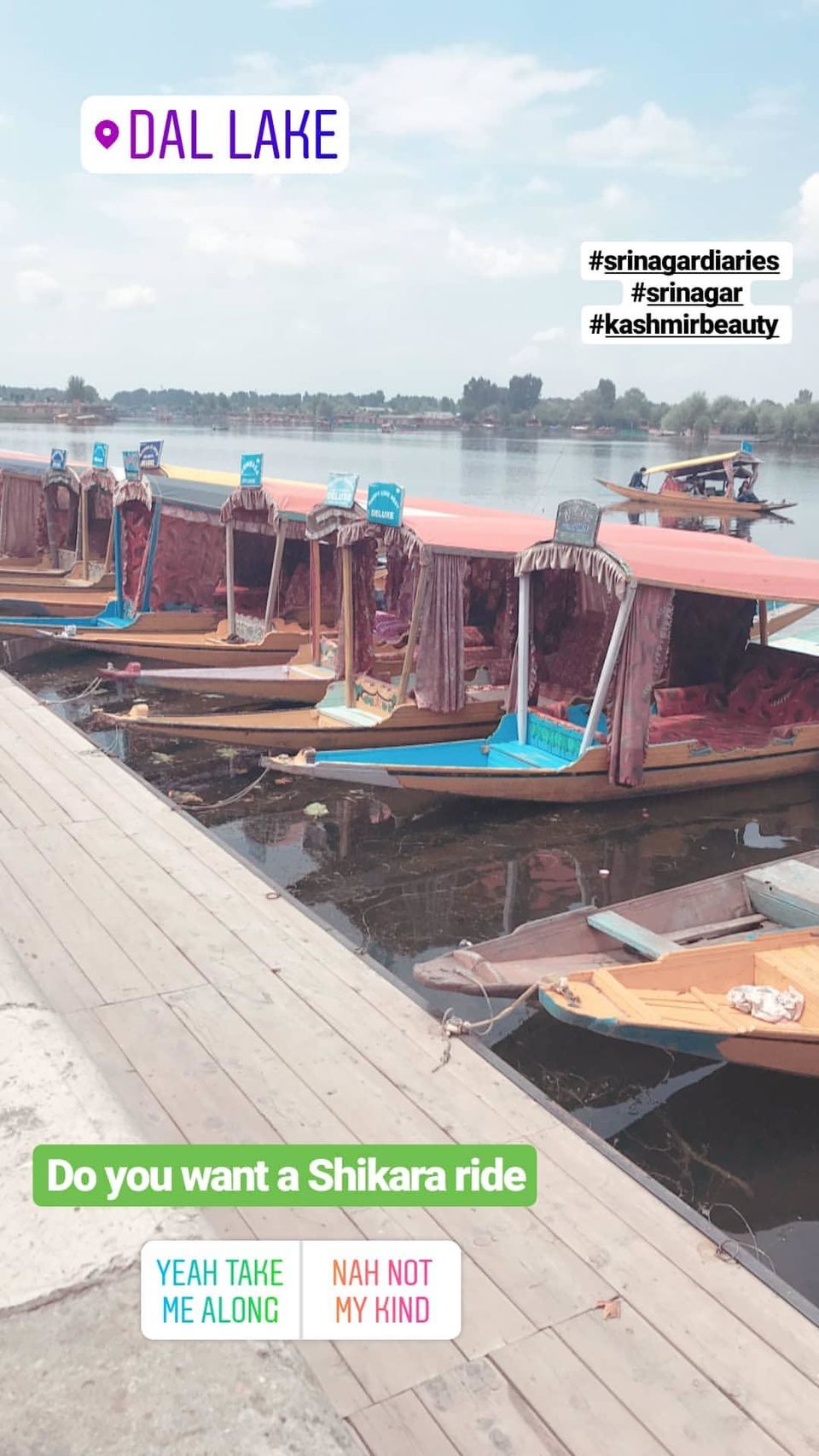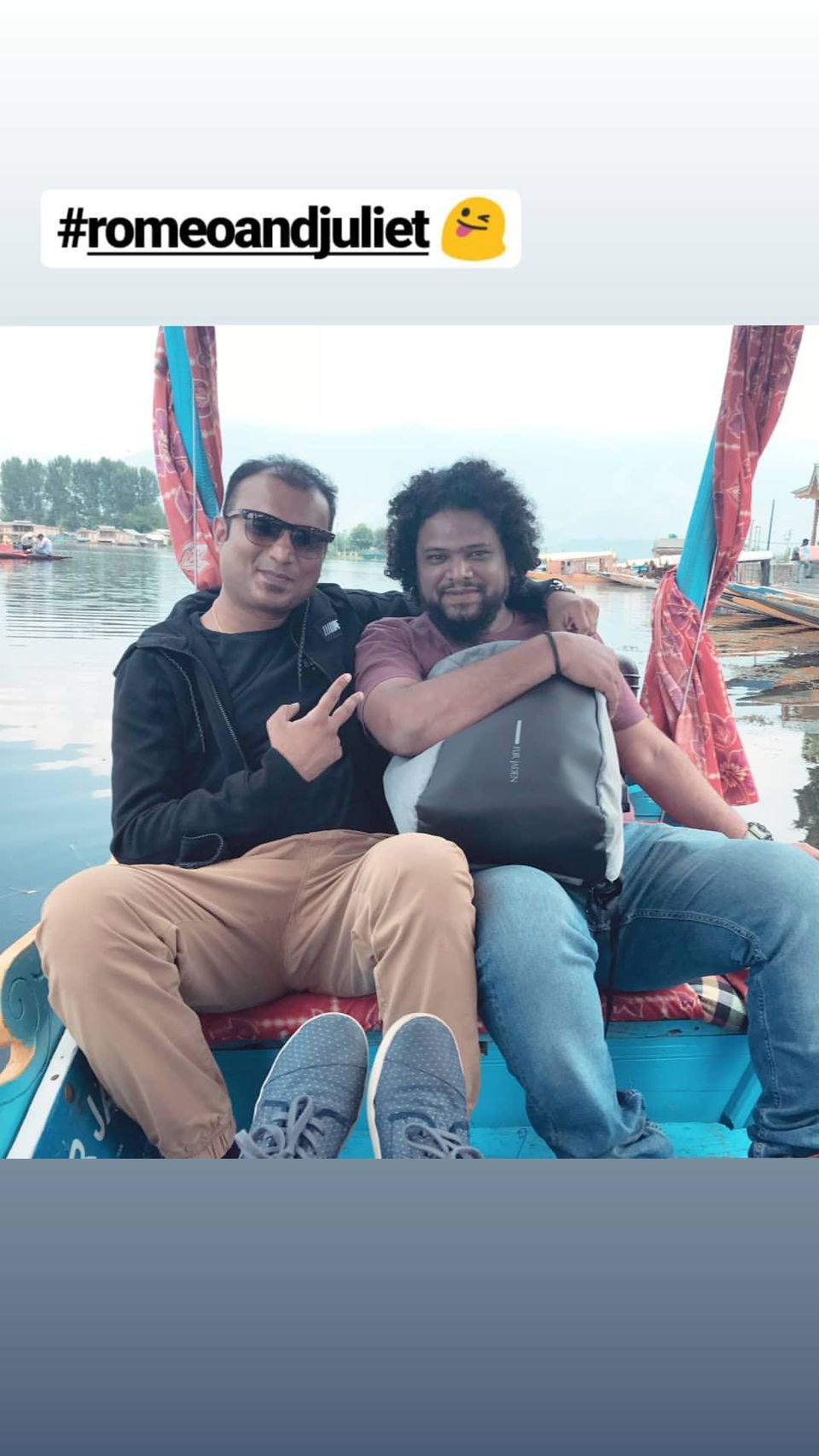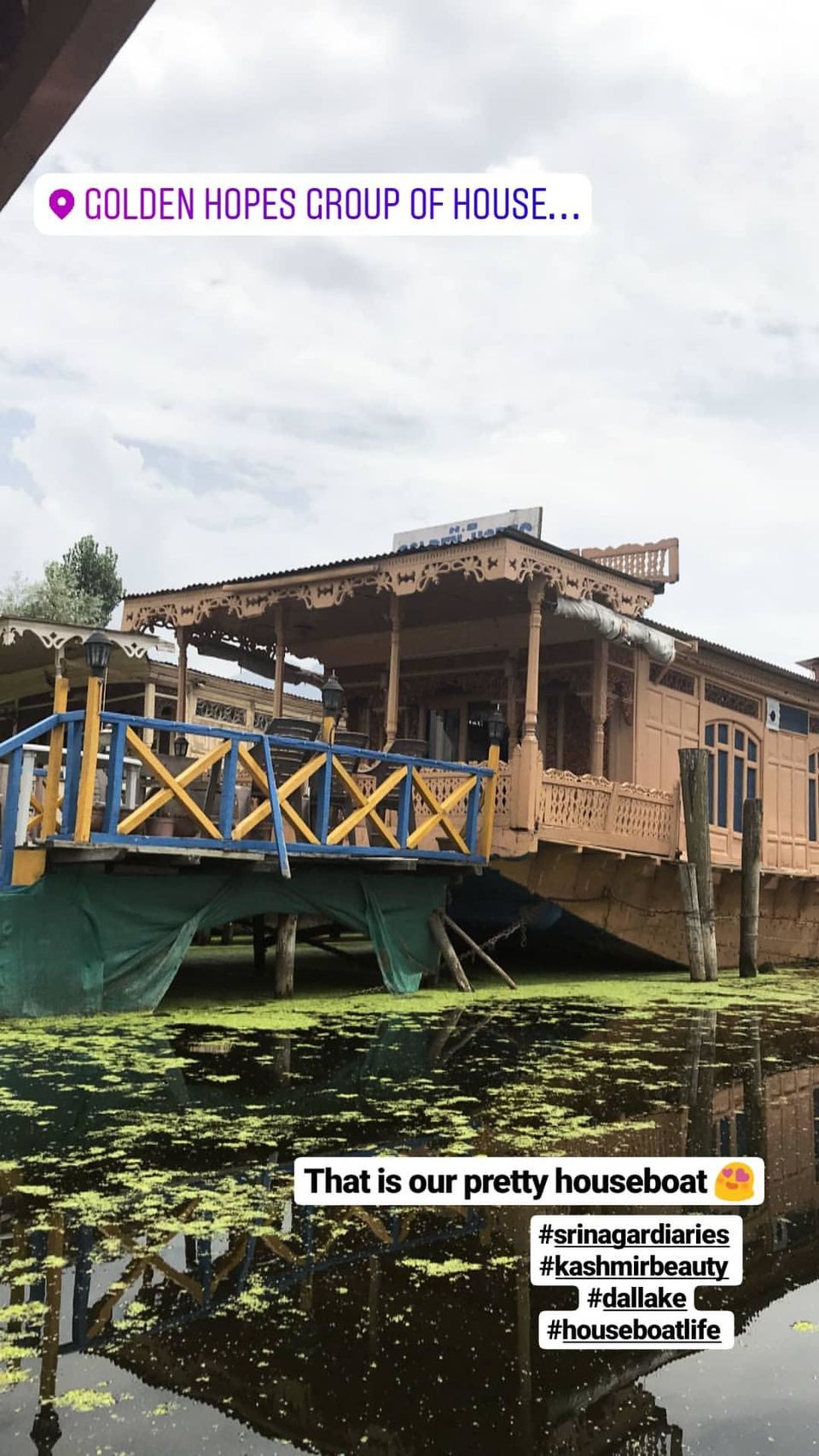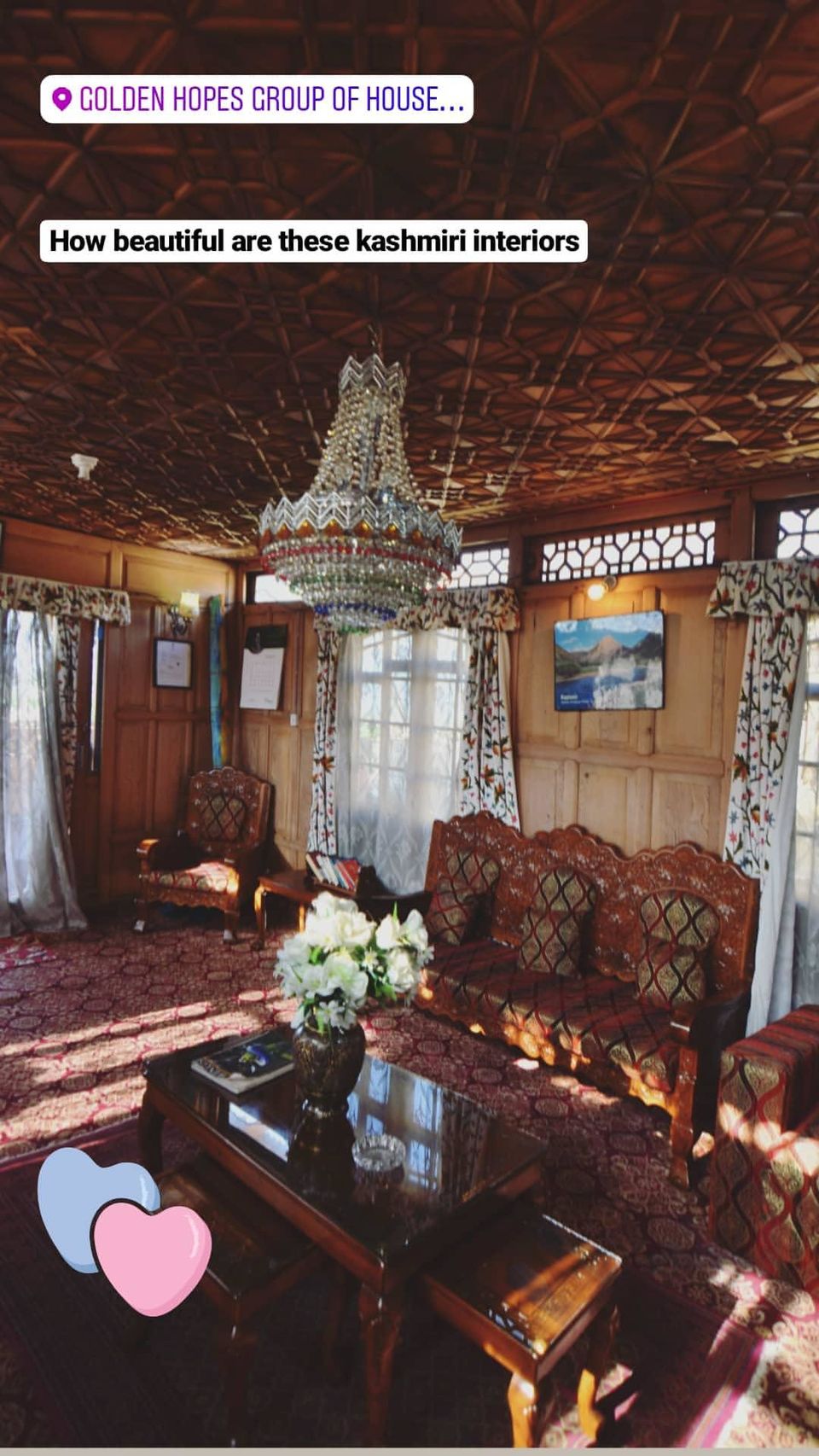 We settled in our houseboat "Golden Hopes Houseboat" and freshened up. Soon after we had yummy Kashmiri cuisine Chicken Gustabha and relaxed at the houseboat with the mountains views.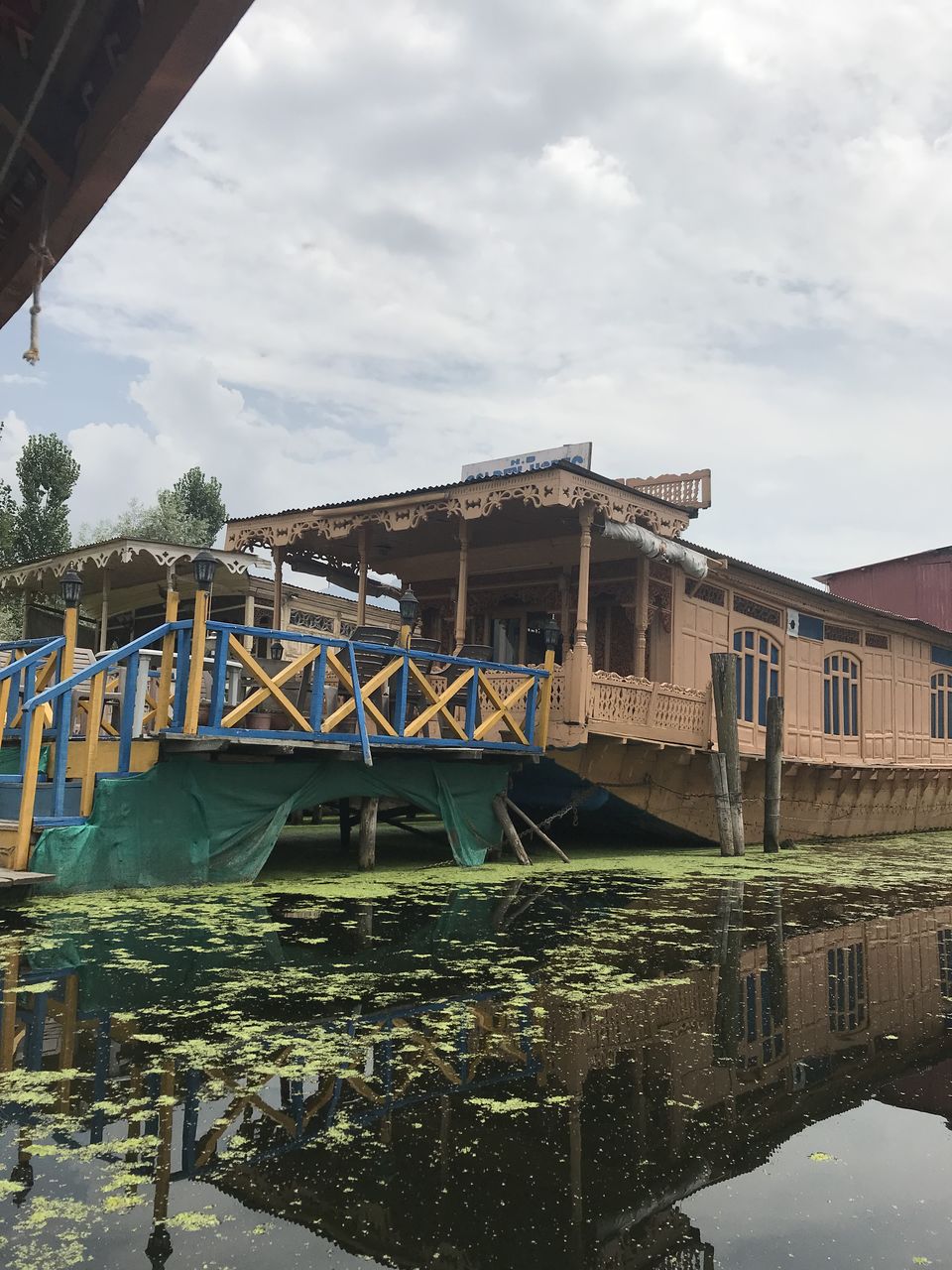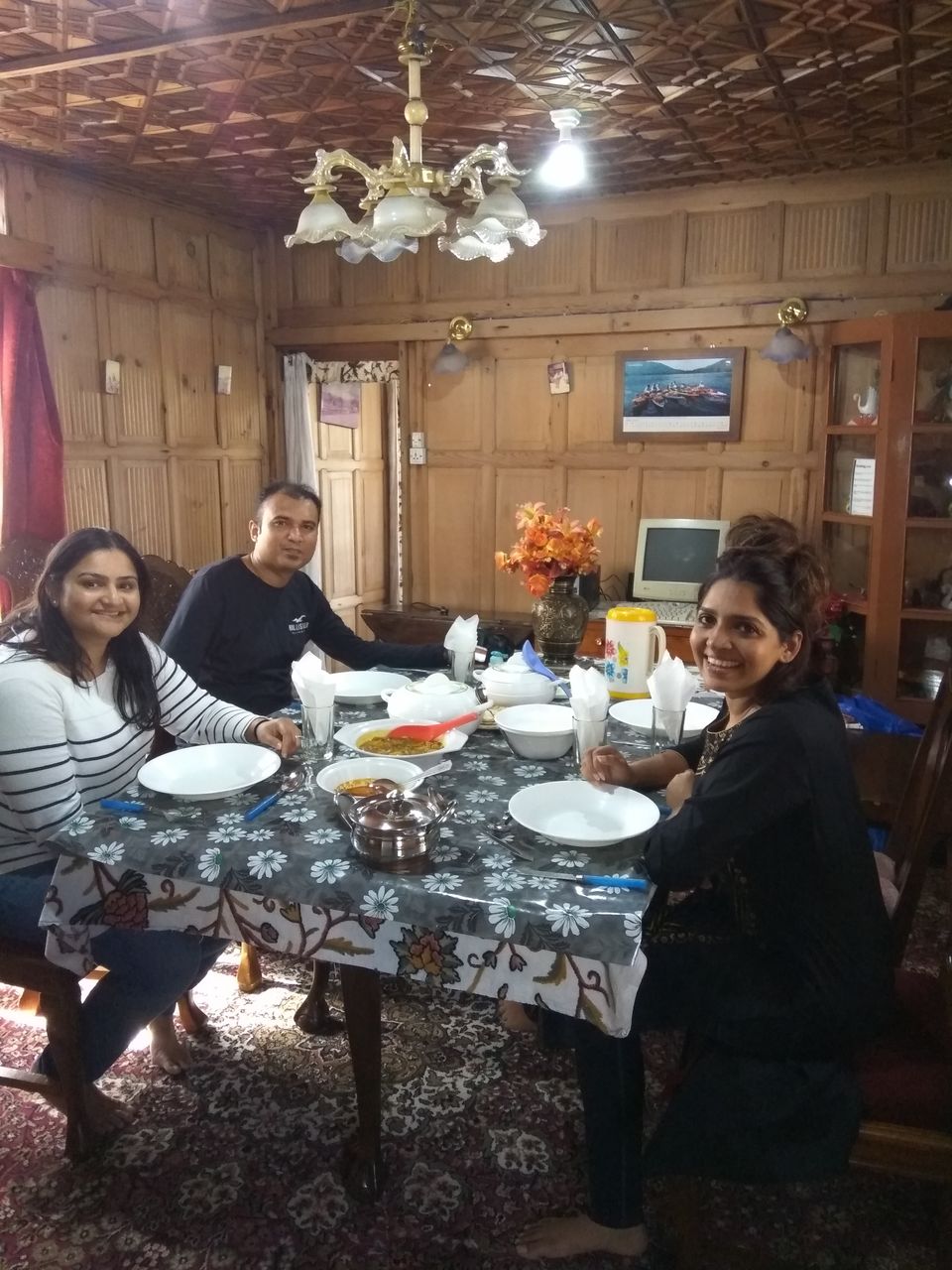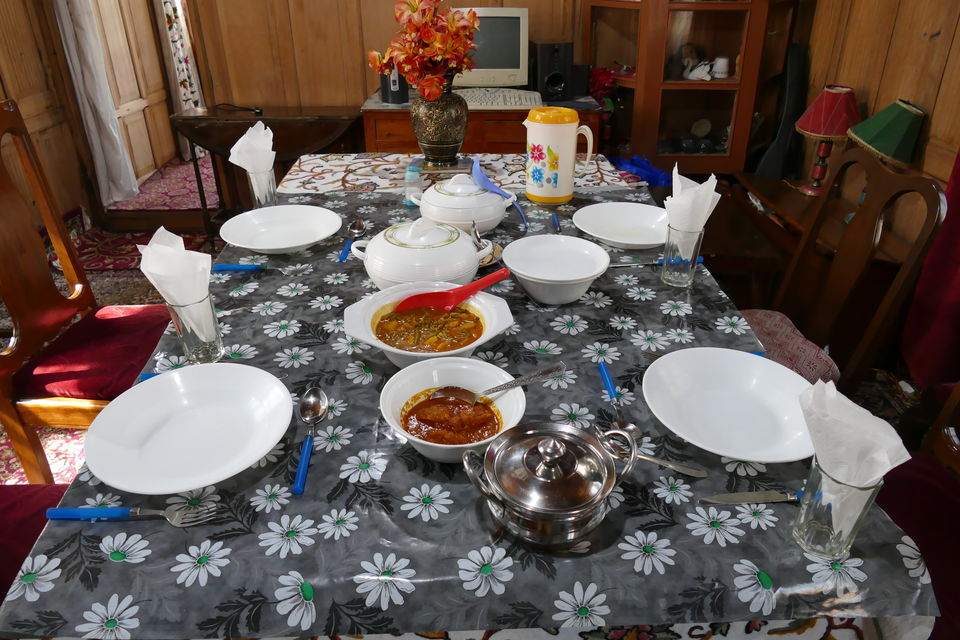 Then we relaxed for some time and headed for an evening Shikara ride across Dal Lake. We were welcomed by the amazing pink sunset while sipping on kawah. After spending some time by the Dal Lake we went for a quick stroll and did some street shopping. We picked up a few souvenirs and then went to dine at Shamyana restaurant where we had Mirchi Korma and Naan. We ended our dinner with some yummy icecream at Kashmir Diaries and headed back to our houseboat. The entire Dal Lake looked splendid with all the lights and cool breeze whooshing our faces. Post reaching the houseboat, we played UNO game for some while and then called off for the day.
Woke up to the most beautiful sunrise which is indescribable. We are not early risers, but we had decided to wake up at 5.30 am to witness the gorgeous sunrise. The morning sunrise was accompanied with many birds and our flower man – Shanawaz. He was the most famous flower buds seller at Dal Lake and ended up selling buds to us too although it wasn't in our shopping list. He gave me a flower boat ride too and I also tried my hands with the oars. It was an amazing experience. We sipped our morning tea while watching the locals starting their early morning routines. It felt so calm and peaceful and we could spend hours sitting at the houseboat and viewing the nature around us.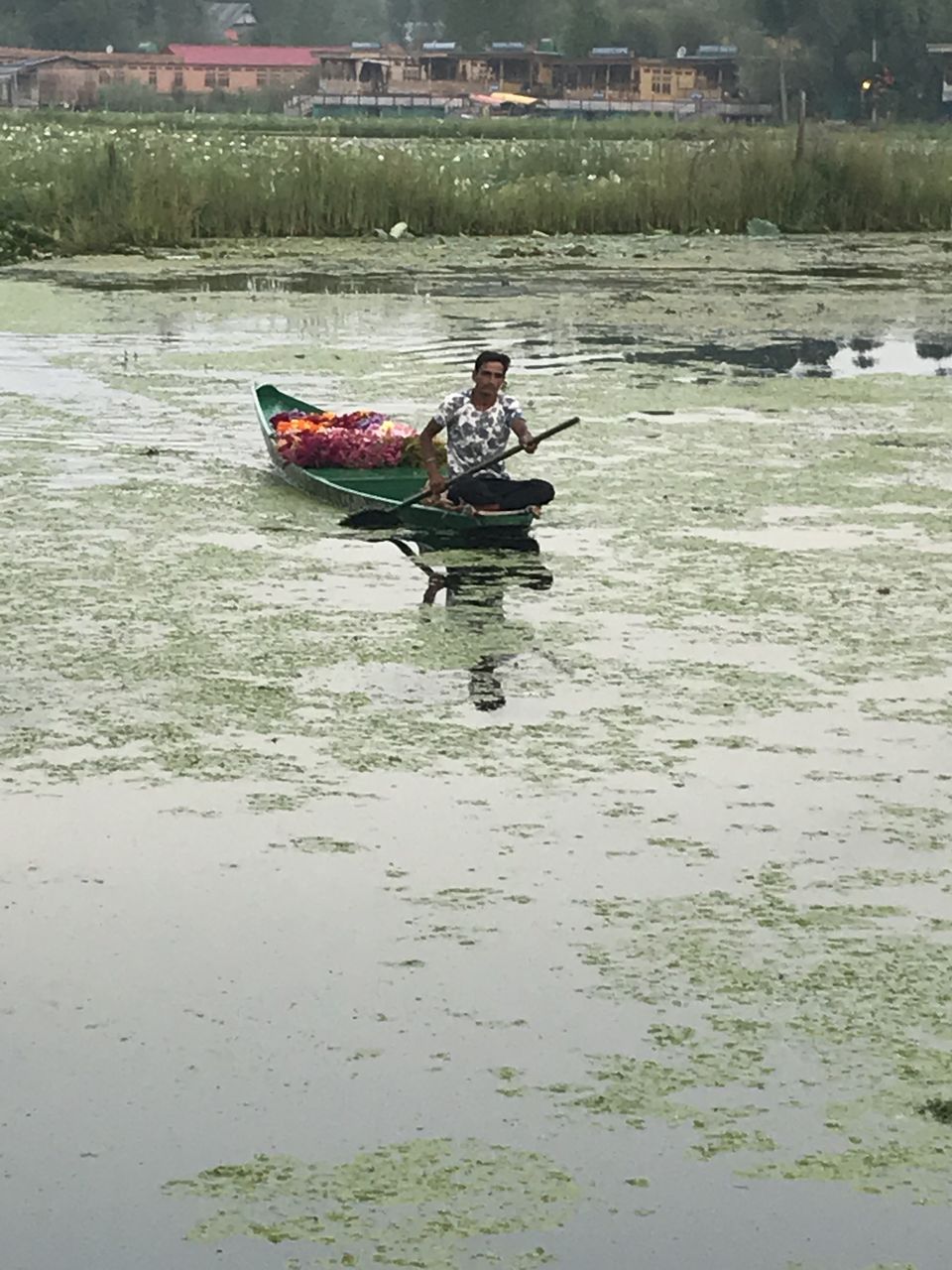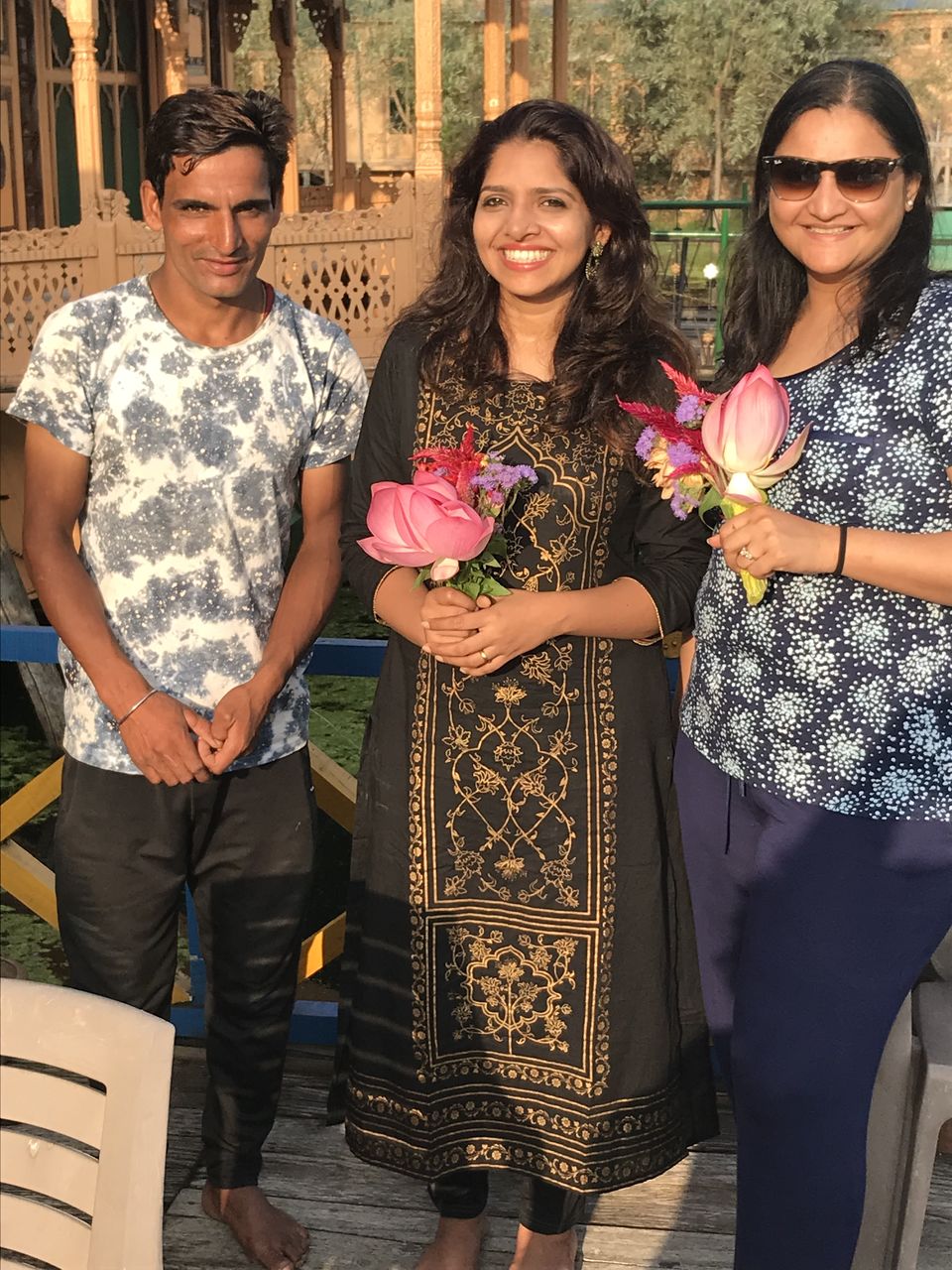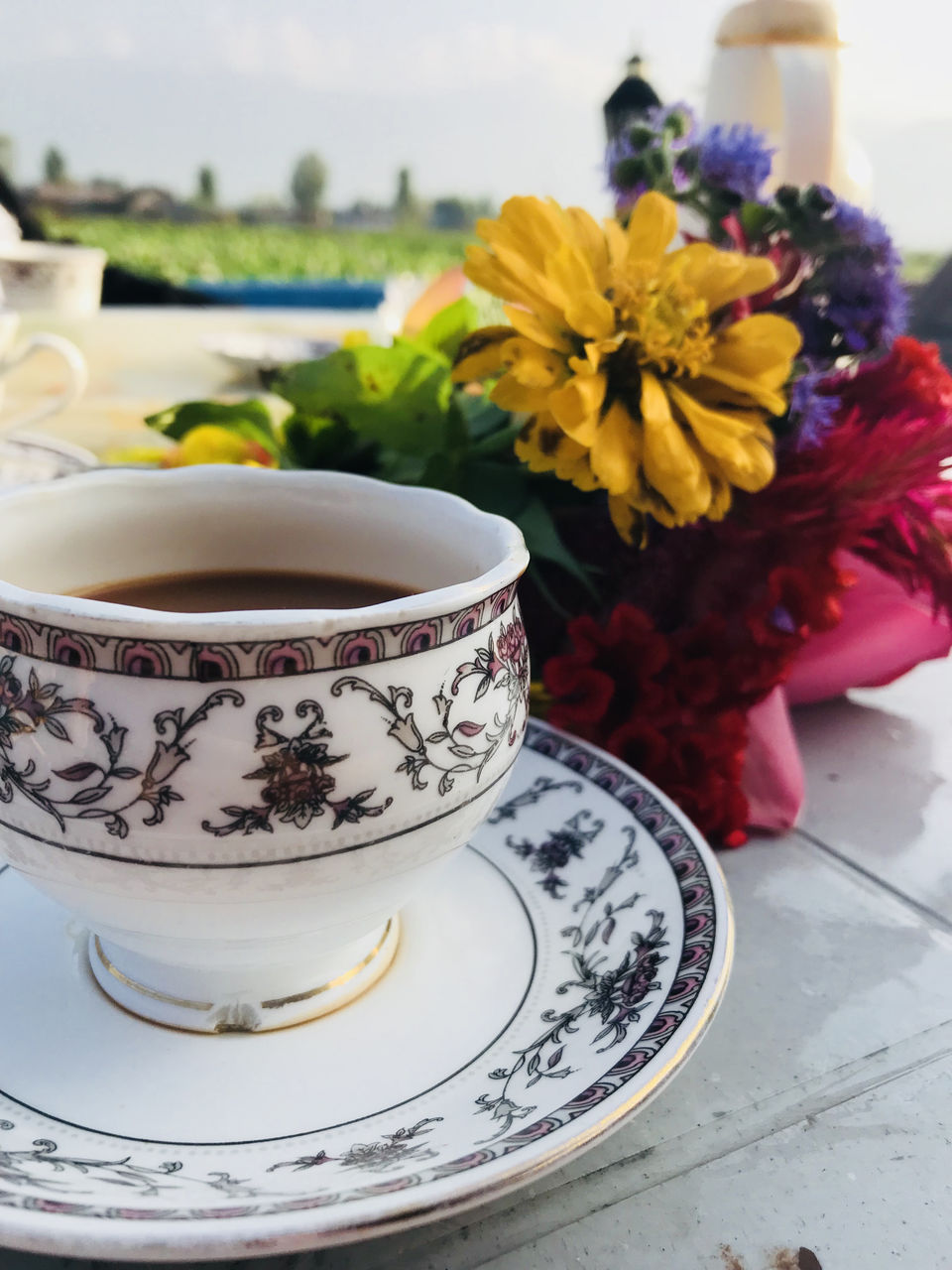 We left Dal Lake taking back beautiful memories of this place and promising to come again and spend more time.
We were welcomed again by Shakib who our designated driver for the next 2 days. We headed to Sonamarg our first pitstop for the day. We travelled across lush golden meadows, tall deonar trees with crystal transparent water streams flowing along the way. It was a surreal debut experience for us and we were thankful for this opportunity. We stopped by the Sindh river and were spell bounded by the beauty of this Golden Meadow Hill station. Our driver suggested to visit Thajiwas glacier one of the famous attractions is located around 7 kms from Sonamarg town. This glacier trek being surrounded by the Himalayas is a must visit for all the nature and trekking lovers. Since we were pressing on time, we decided to hire ponies which were well maintained and properly fed for the trek. You can witness lovely scenes of horses grazing in the grasslands surrounded by lush fir and alpine trees with small crystal river streams flowing and local Gujjar kids frolicking around in the area.
We spent around 2-3 hours at this place and took back some unforgettable experiences for life. By the time we were done by the trek, it was already 5 pm and were not that sure if we could reach our next destination Kargil which was 125 kms ahead. We decided to go with the flow and made our way across the mighty Zojila Pass situated at 3,528 m (11,575 ft). This was the very first pass one encounters while making their way from Srinagar to Kargil, an important link between Ladakh and Kashmir. We were lucky enough to pass this one without any landslides or obstacles as many travelers are faced with a wait for min 1-2 hours due to landslides or snow etc. We decided to ditch Kargil and halt at Dras as it was post sunset and it wasn't safe to drive on the roads in the dark. Our driver halted us at Basera Dhaba and Hotel and we were a little hesitant initially however we were left with no choice. We were served with authentic yummy Indian dhaba dinner which was so needed considering 10 degree Celsius weather. We spent our night in this no frills room good enough to rest our legs for the next day travel.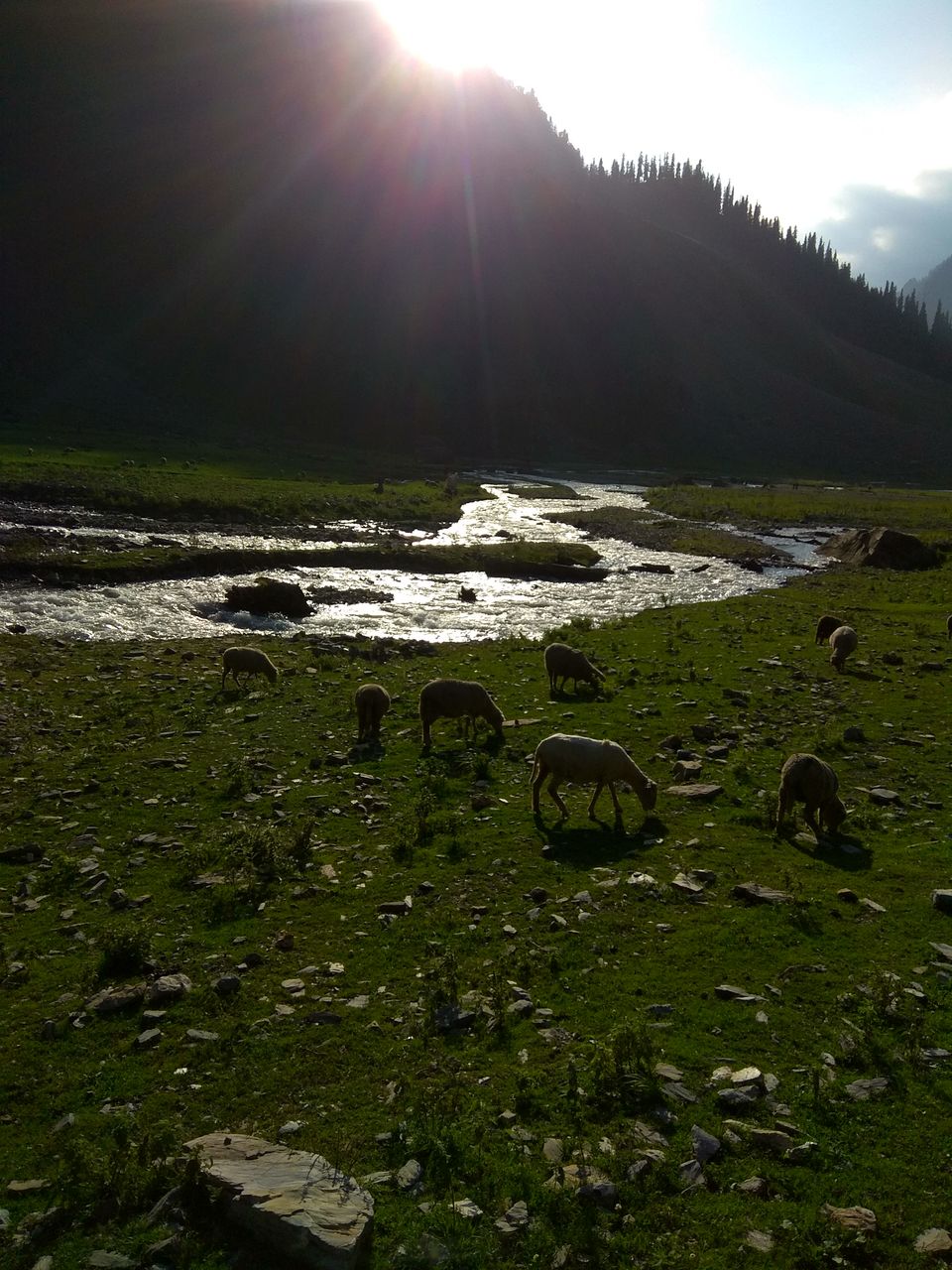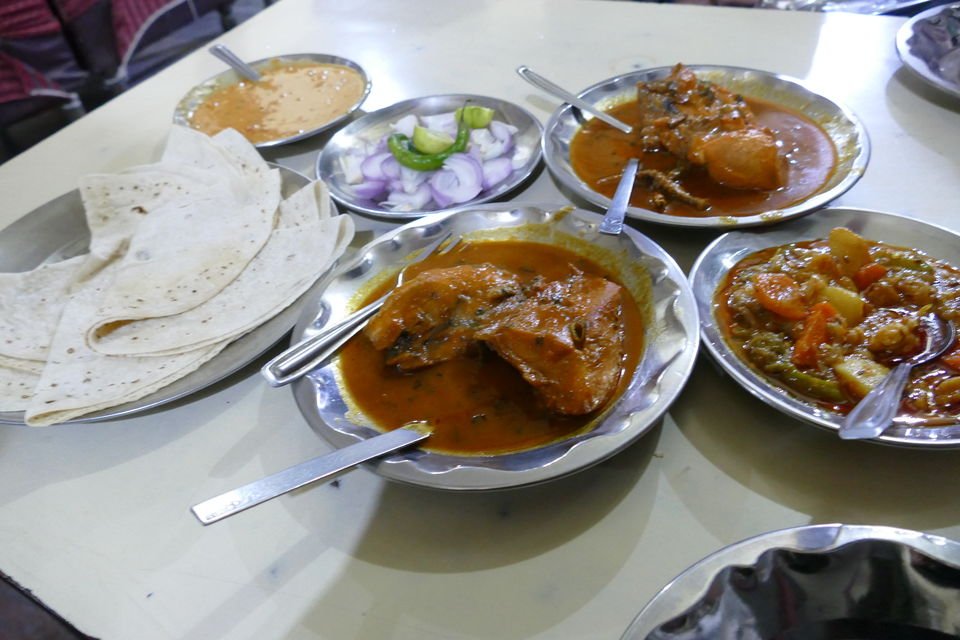 We had breakfast at Ali Dhaba and Basera Lodge and left onwards to visit the Kargil War Memorial. If you are in Dras, this is a must visit, a place decidated to the martyred soldiers during the Indian Kargil War 1995. Post that we stopped over at Nakila La Pass 3,978 m as the views were so captivating and we had to snap some pictures. The we visited Lamayaru Monastery, the first Monastery we have visited in life and reached Leh during sunset and we just loved the whole drive.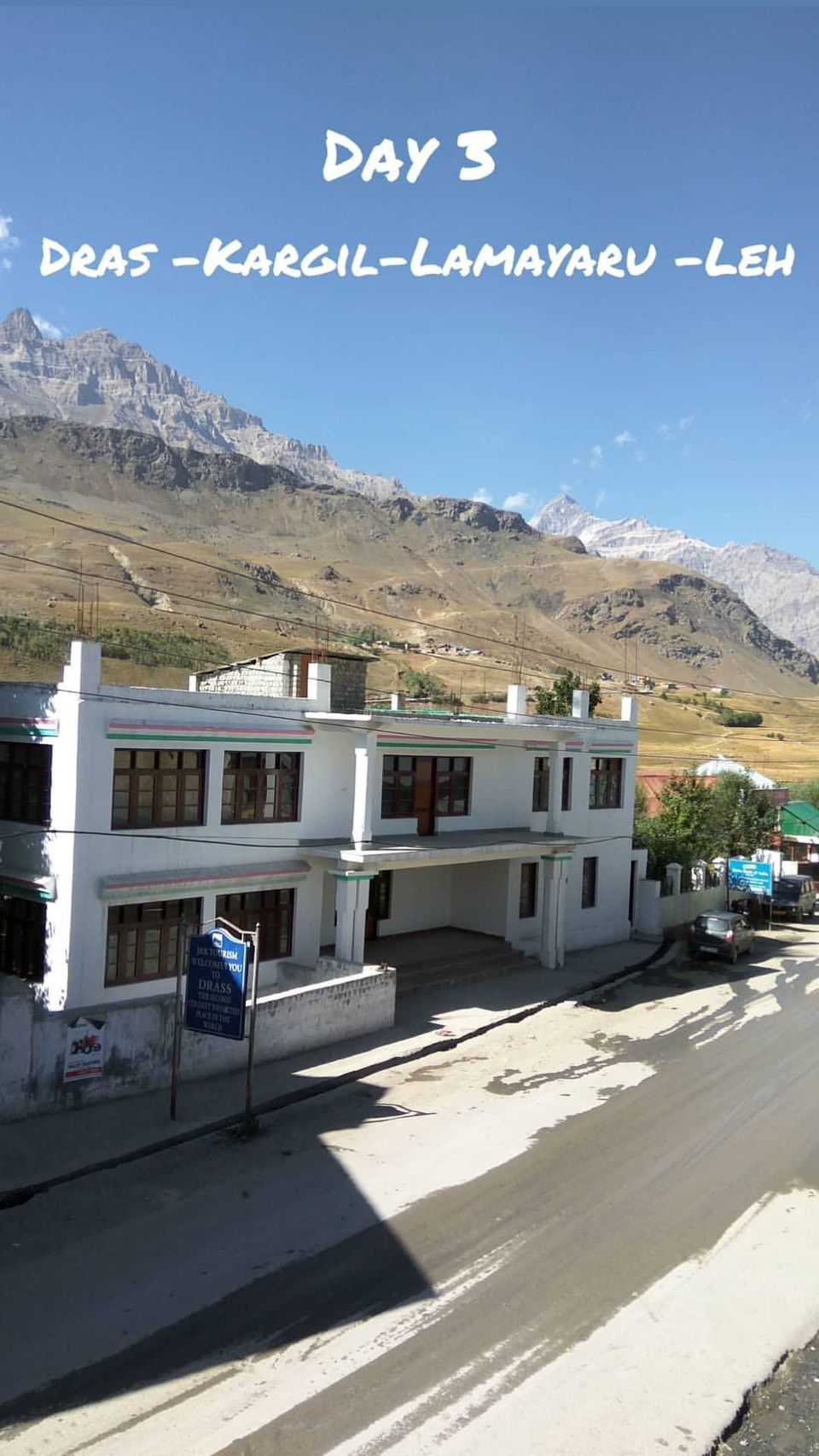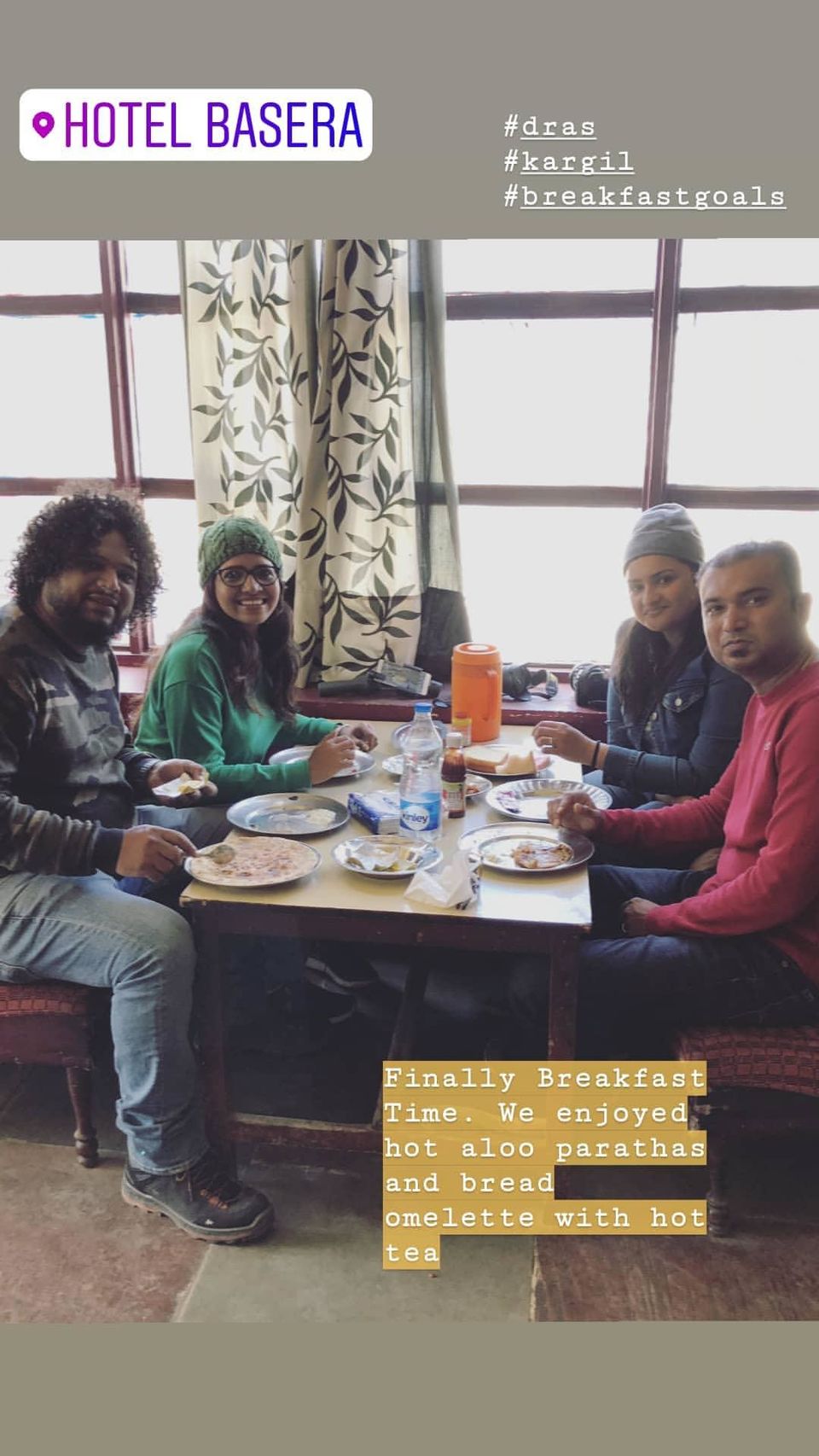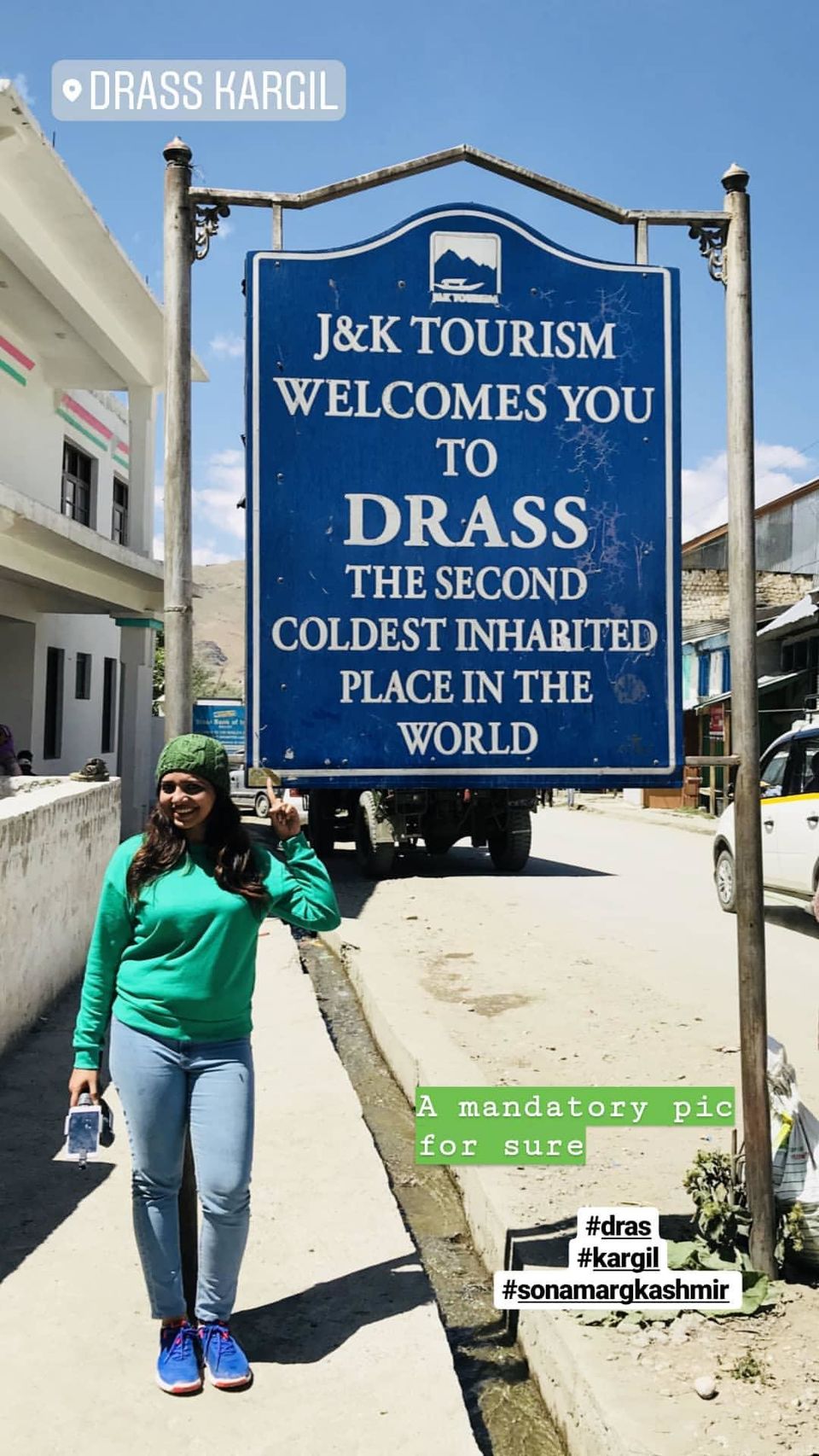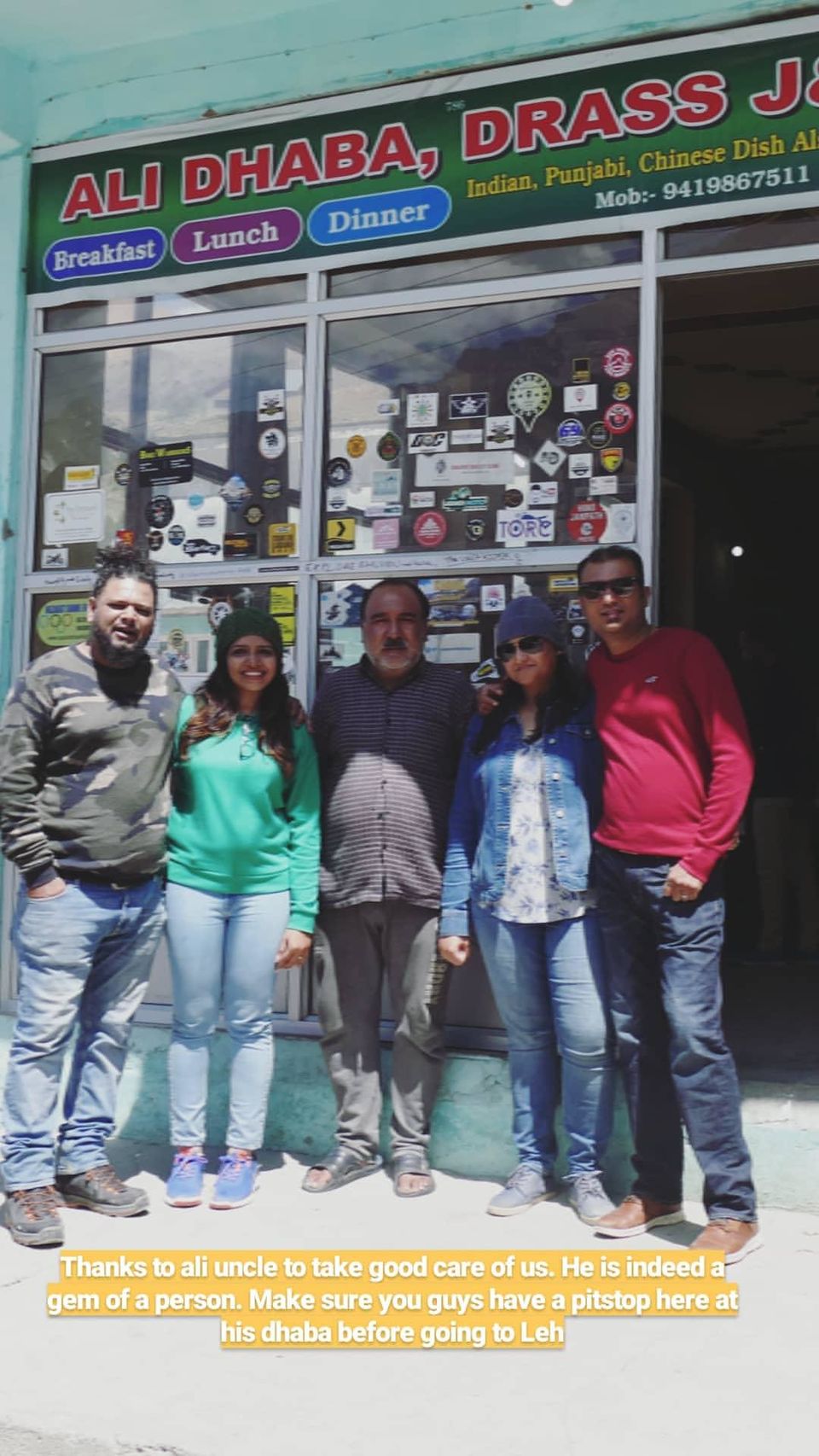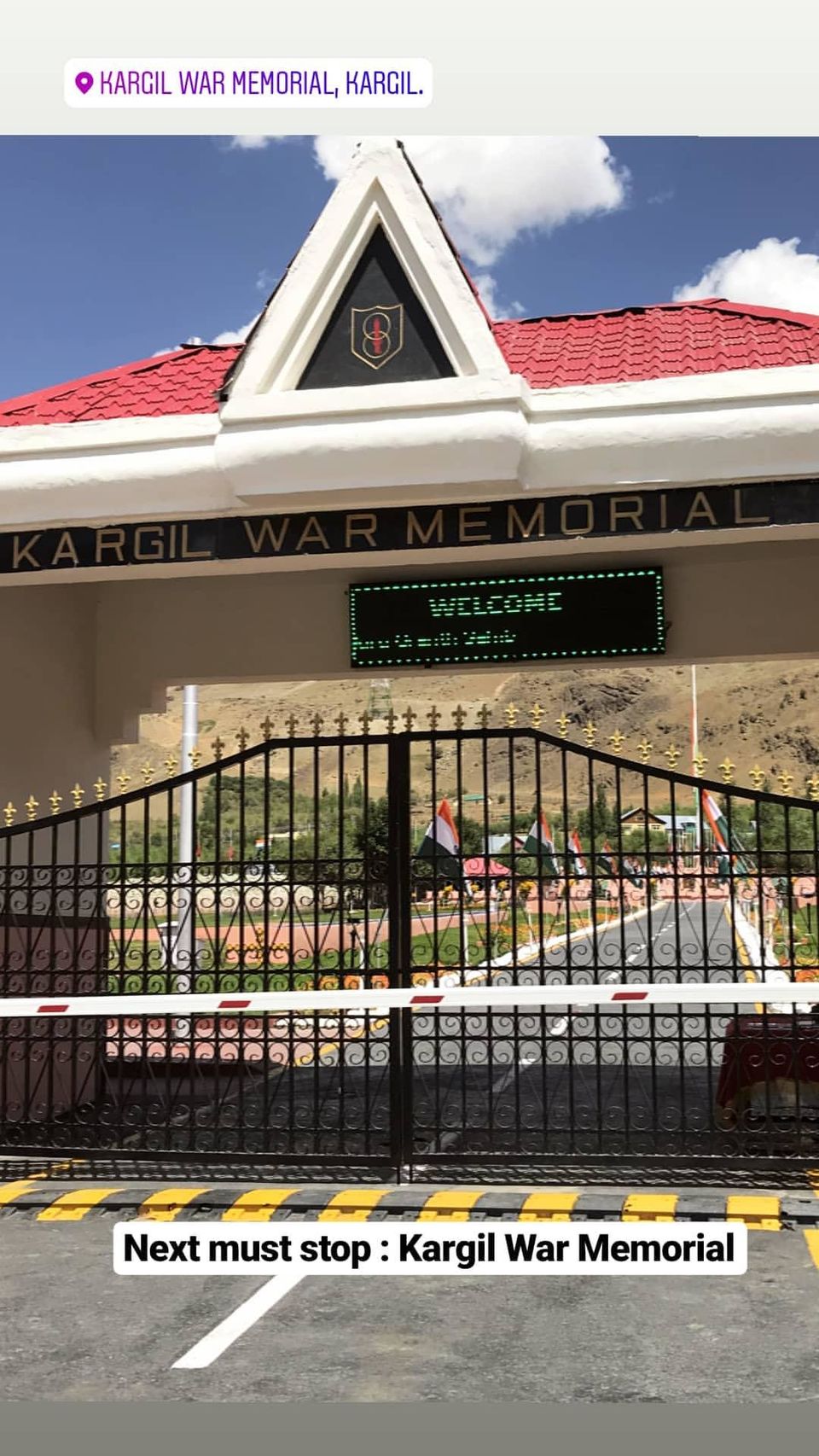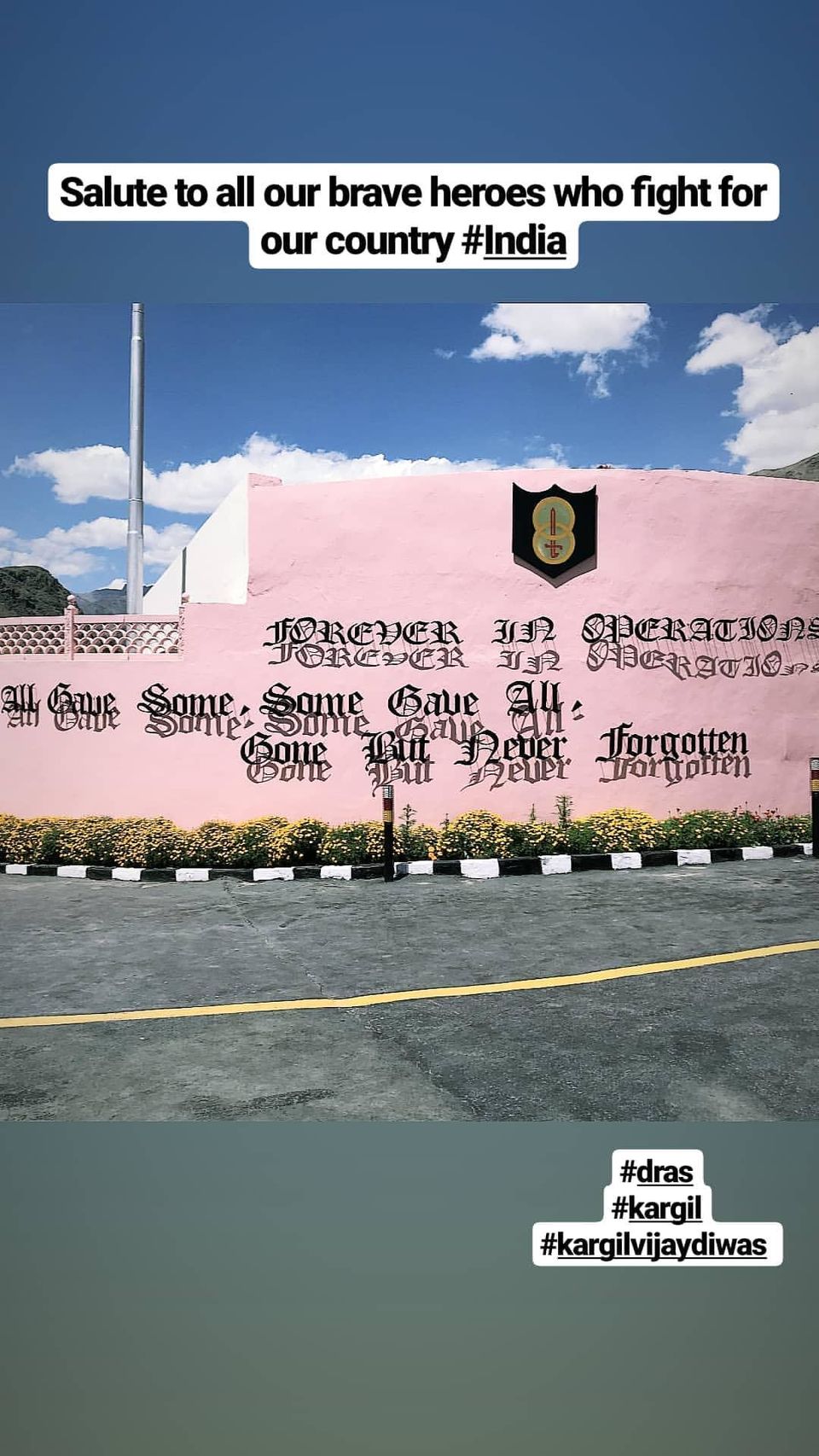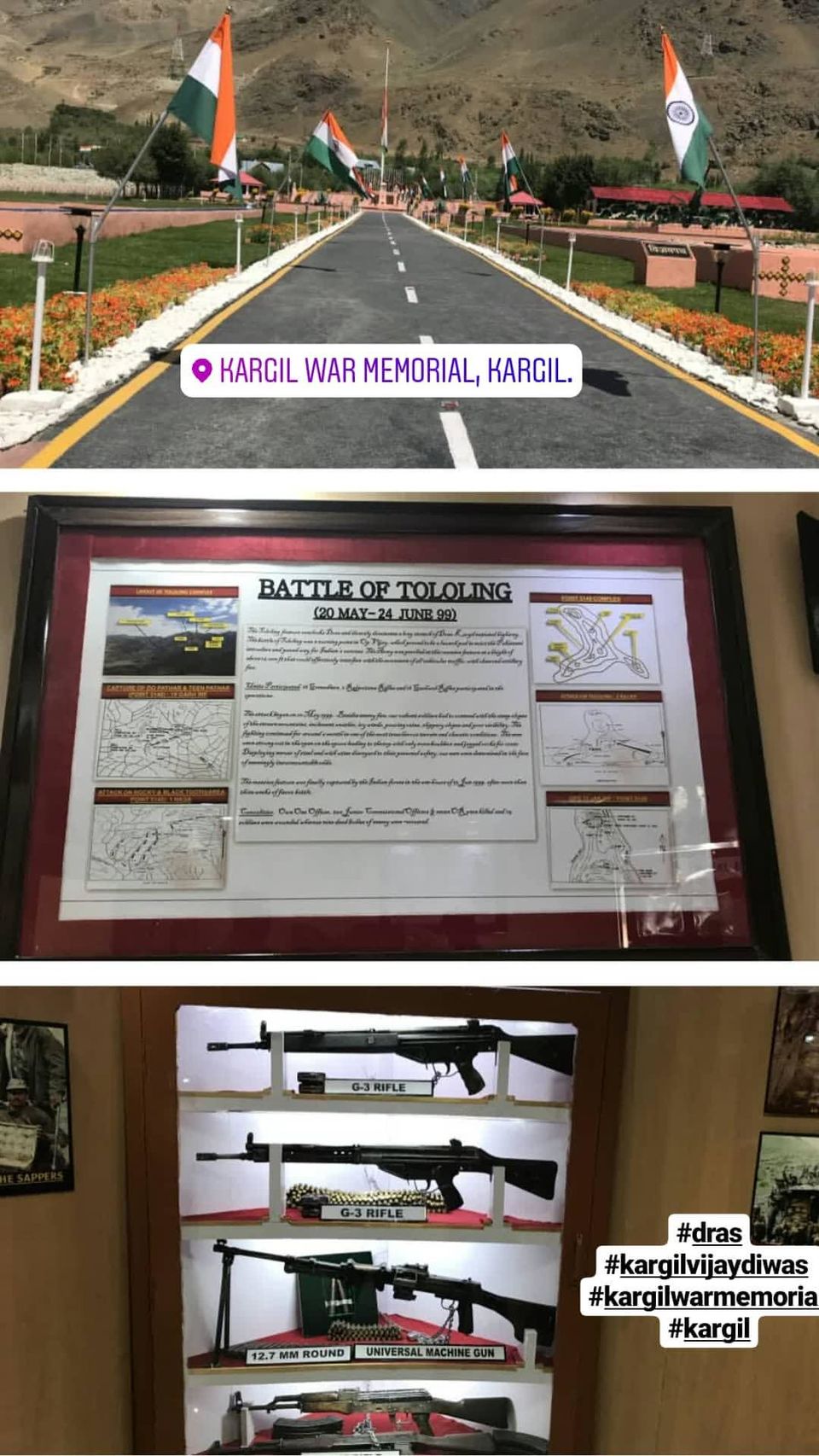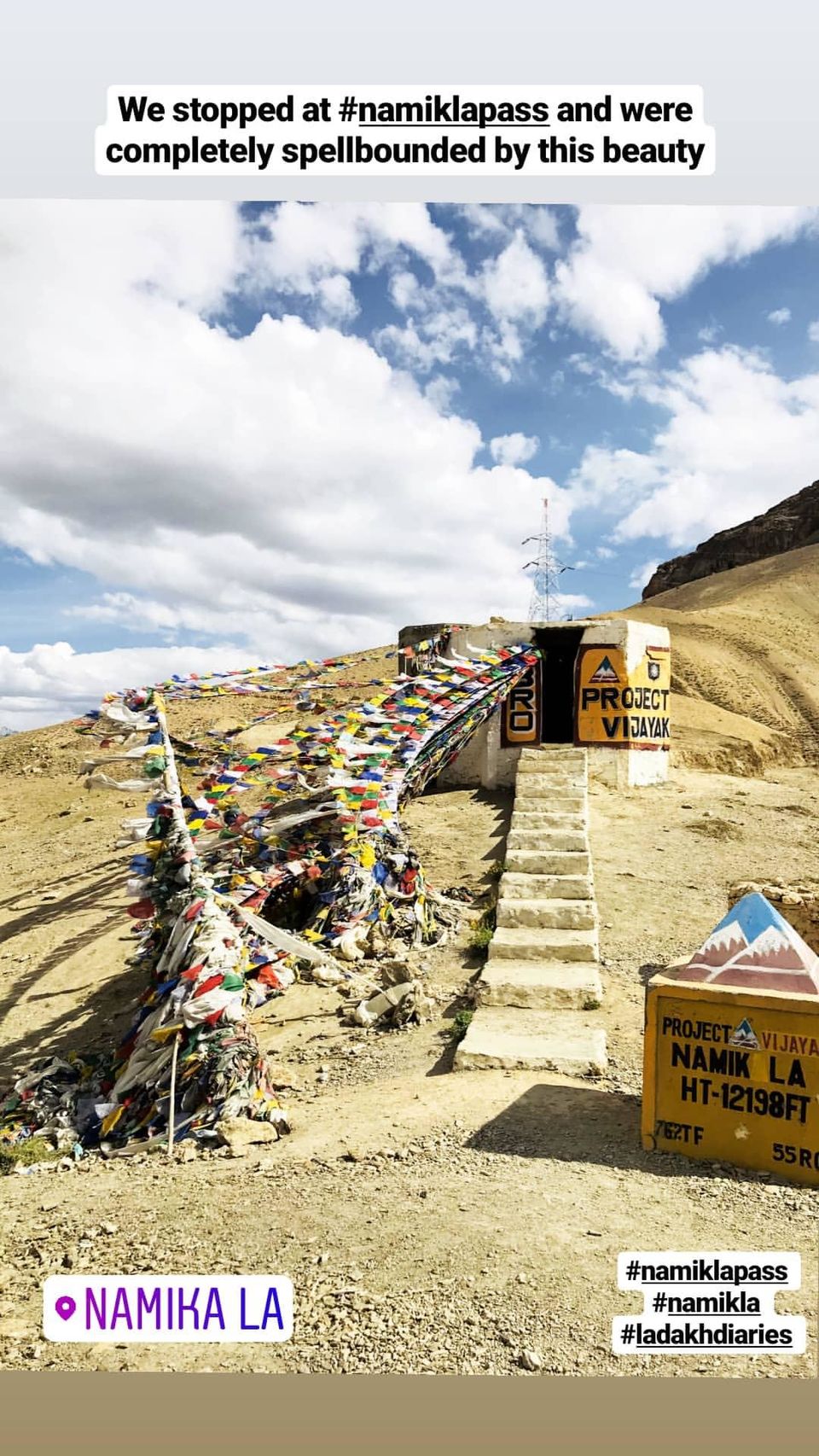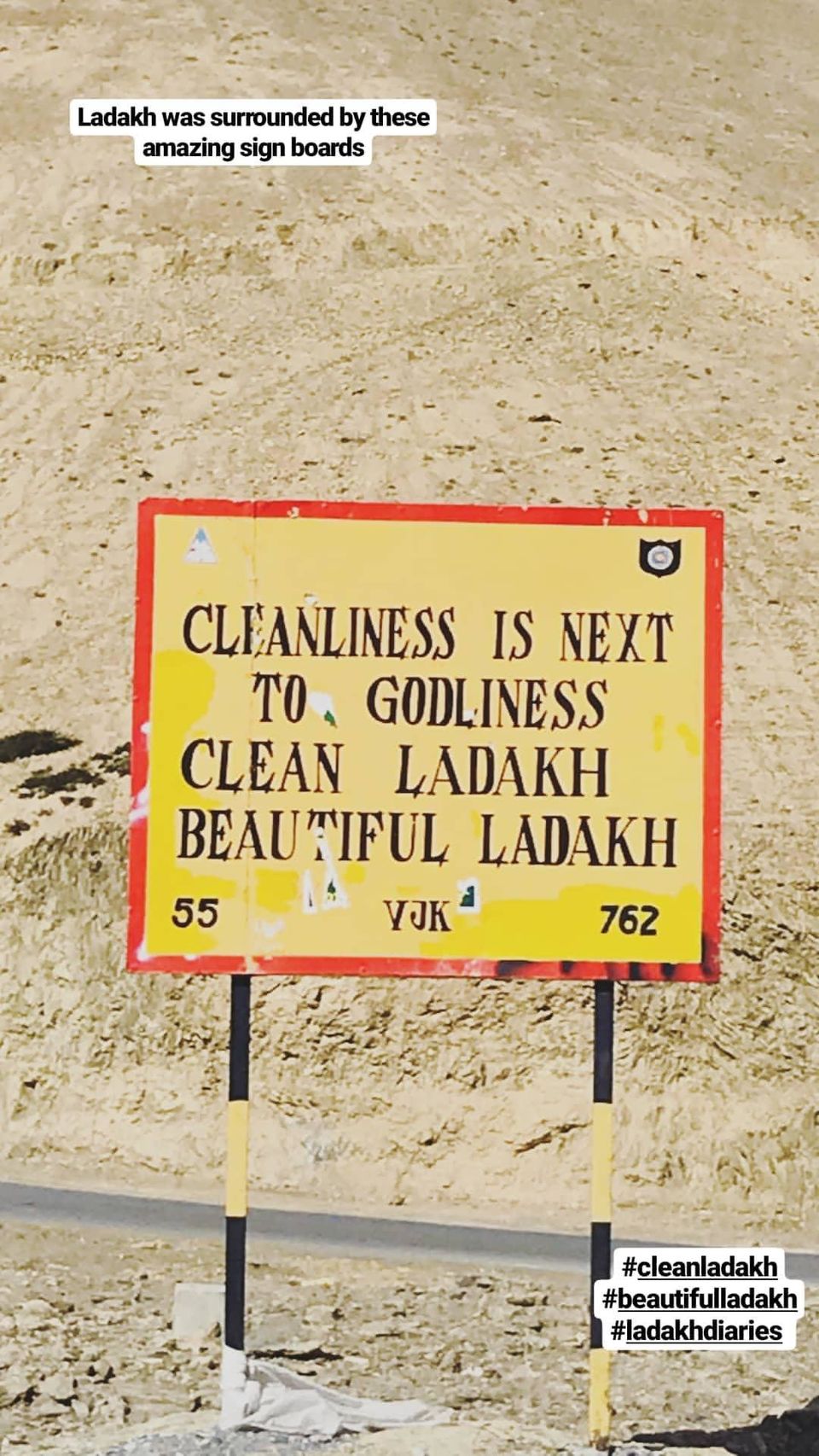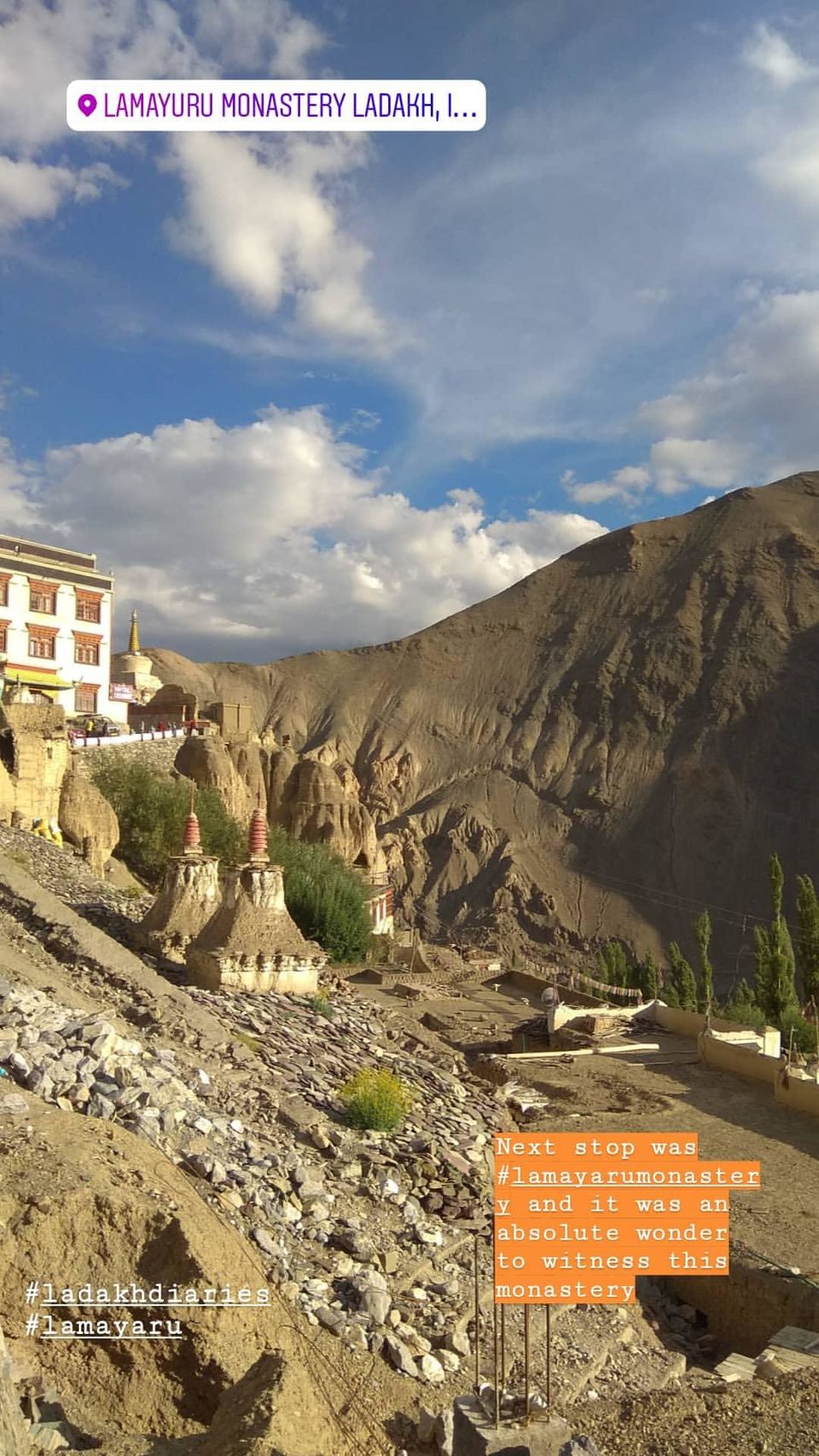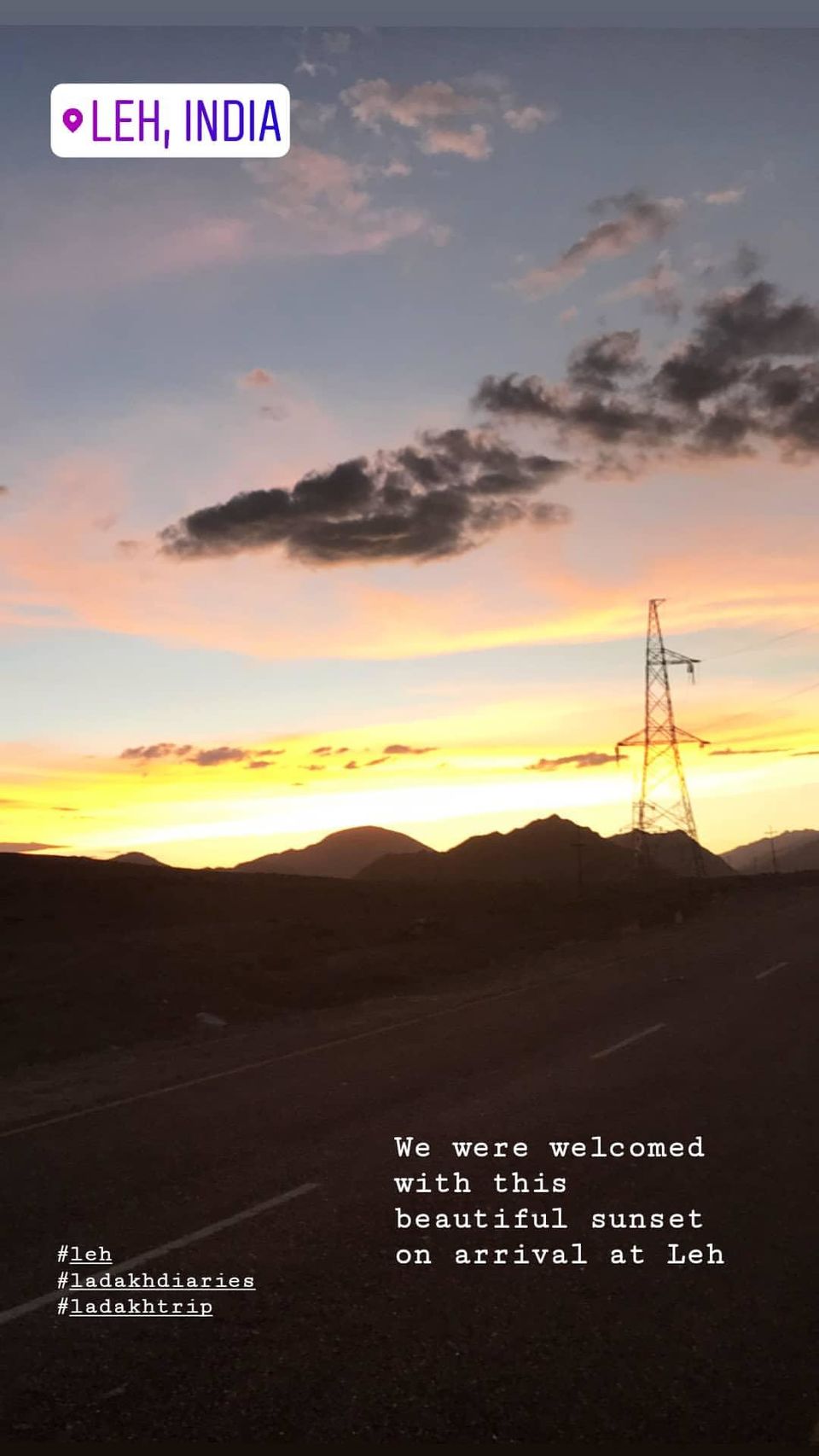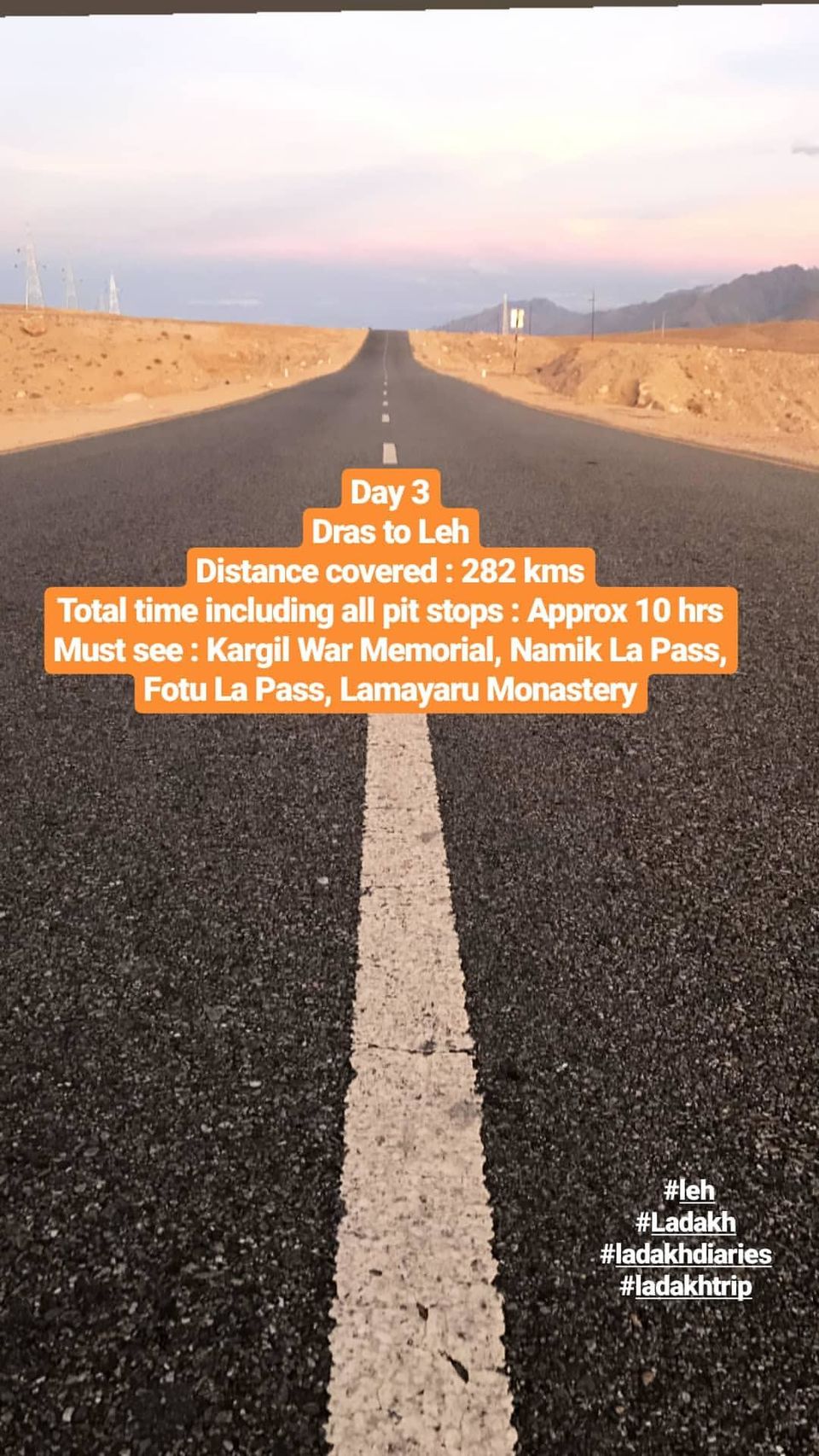 This was our first day in Leh and we were staying at Ree Hostel By Raybo and our hostel owner advised us to acclimatize well here by not doing too much strenuous activities. So we chilled today by doing some local sightseeing such as Leh Palace, had yummy local food at Lamayaru Restaurant and visted Shanti Stupa during sunset and ended with having dinner at Gesmo Restaurant. We loved the chill vibes of this place and we actually felt like backpackers here.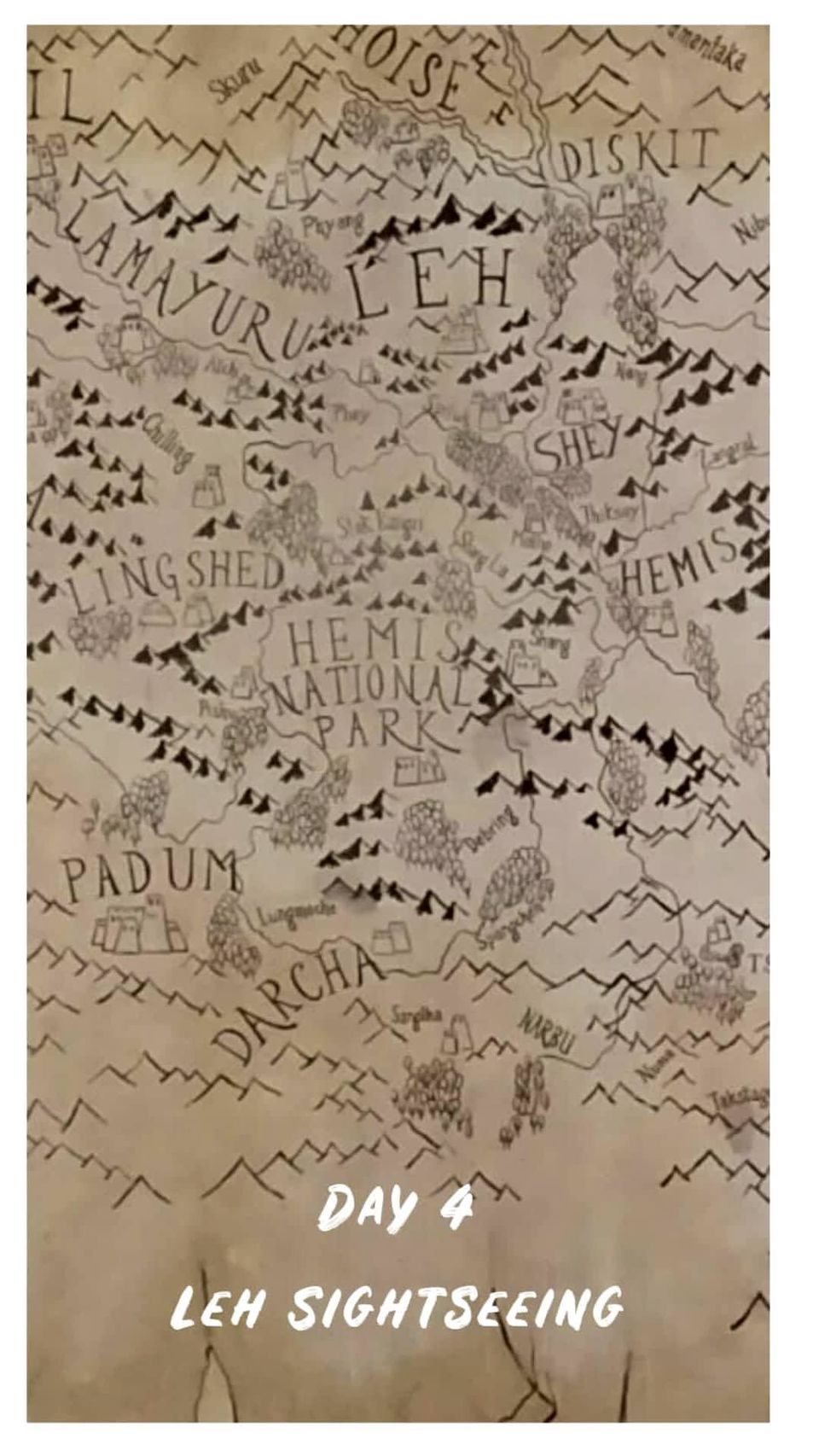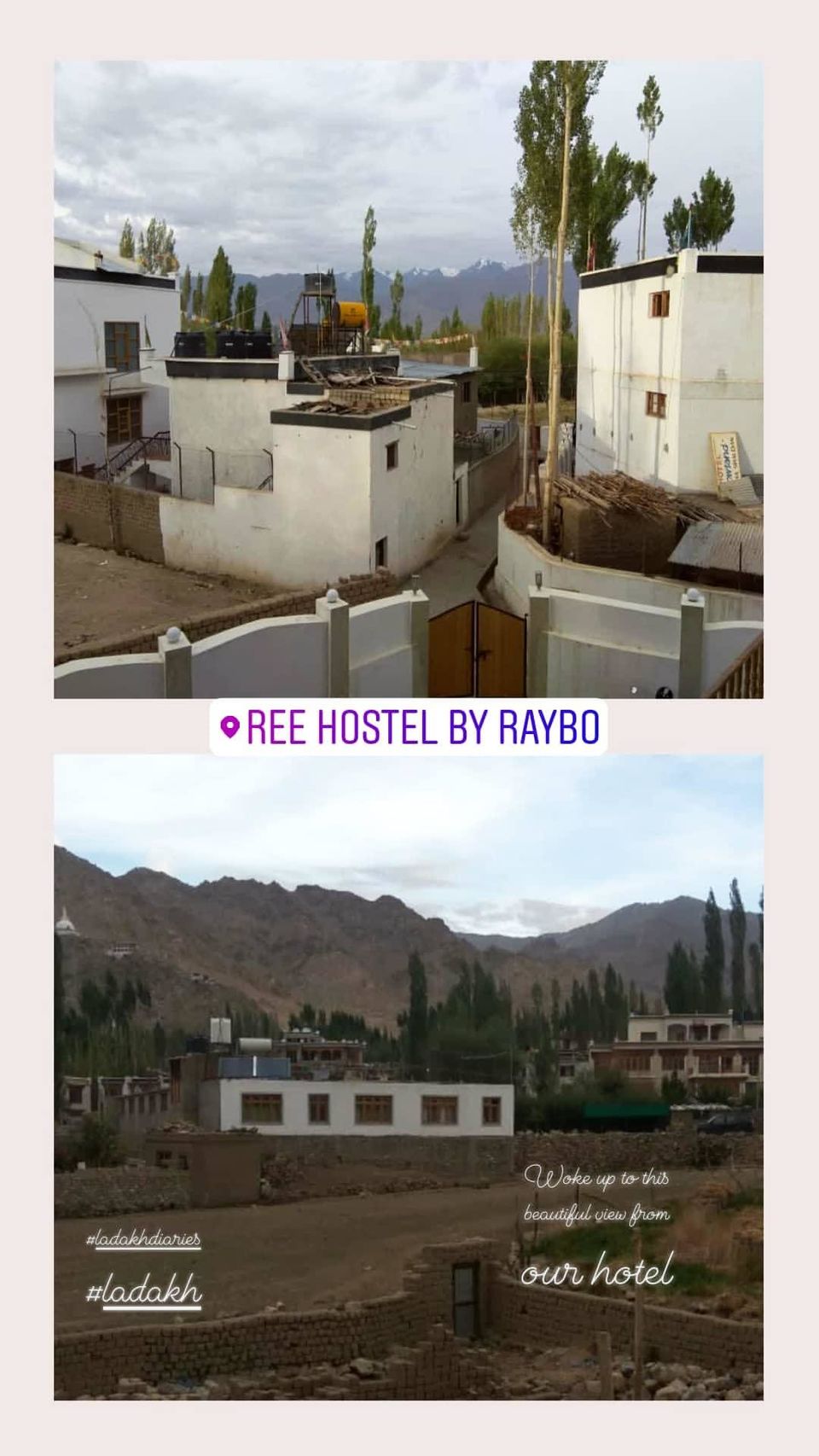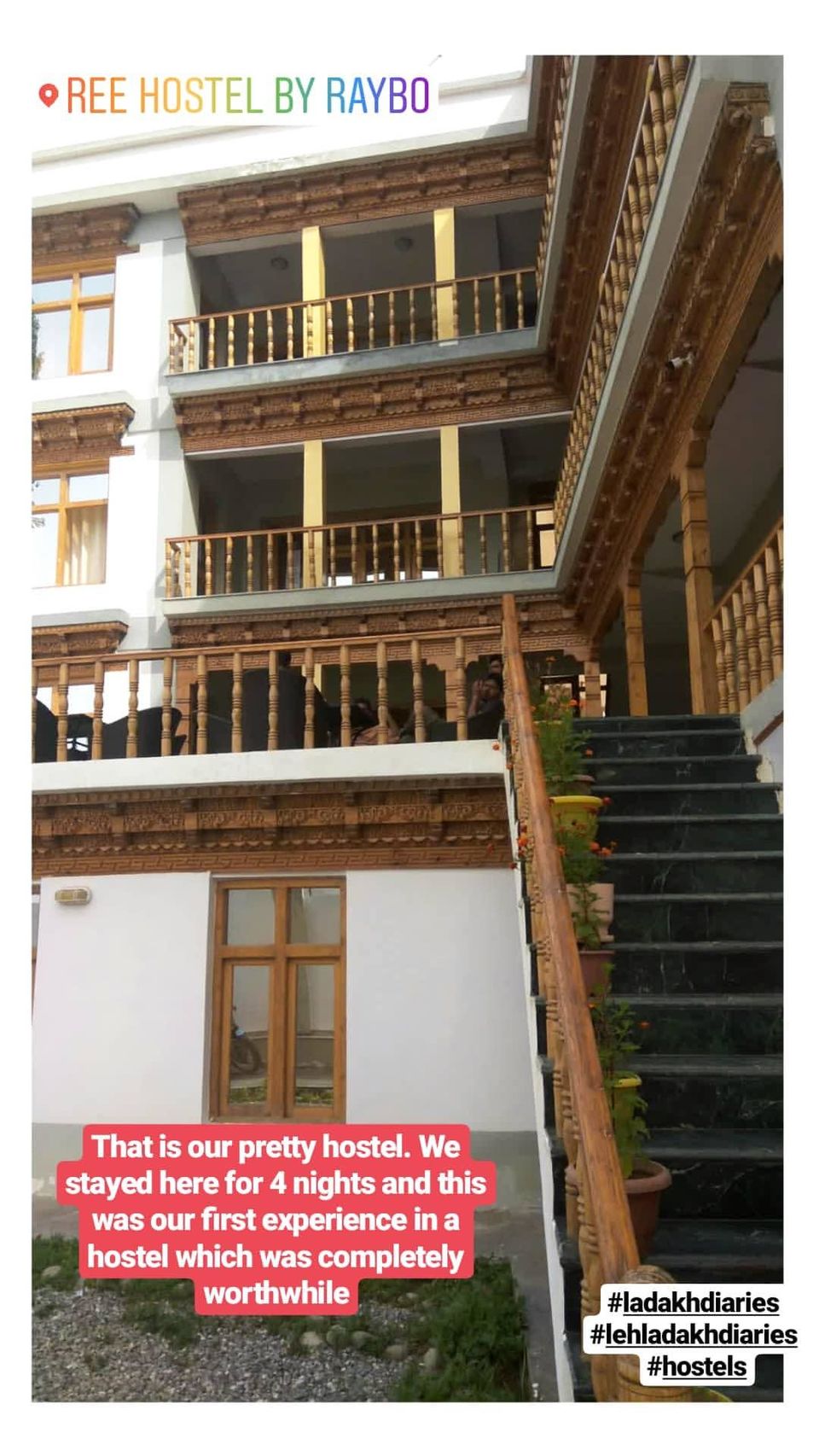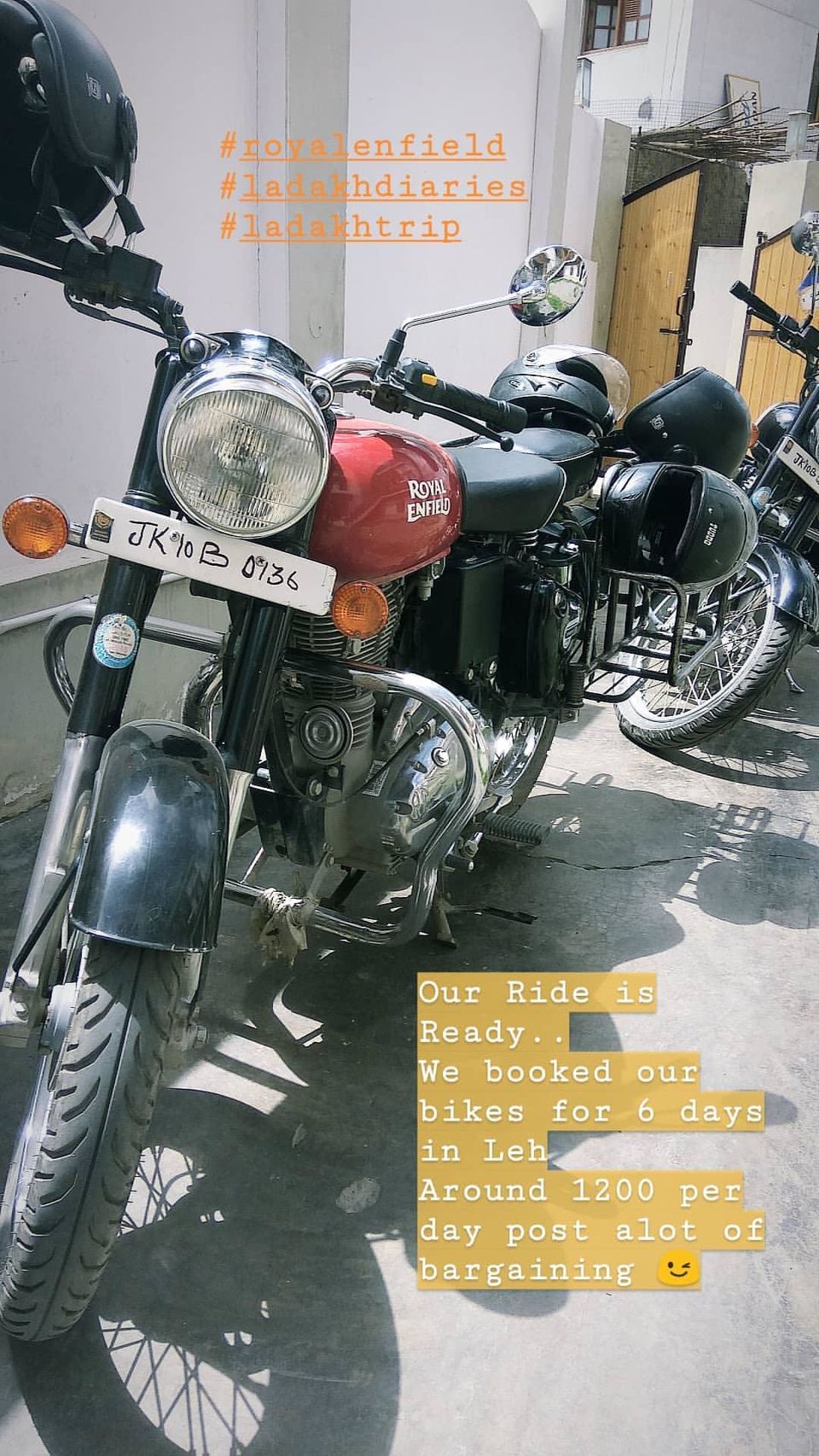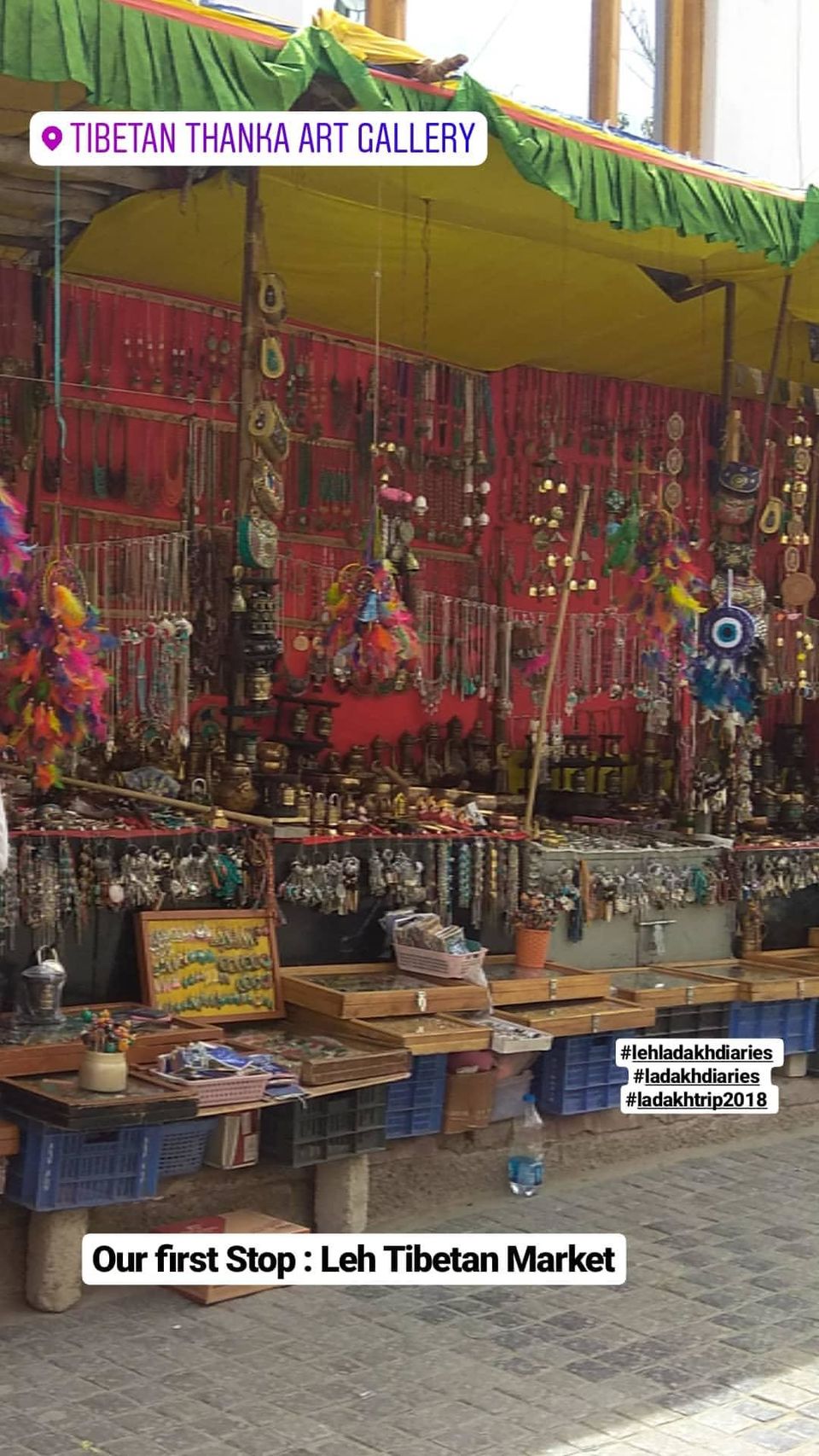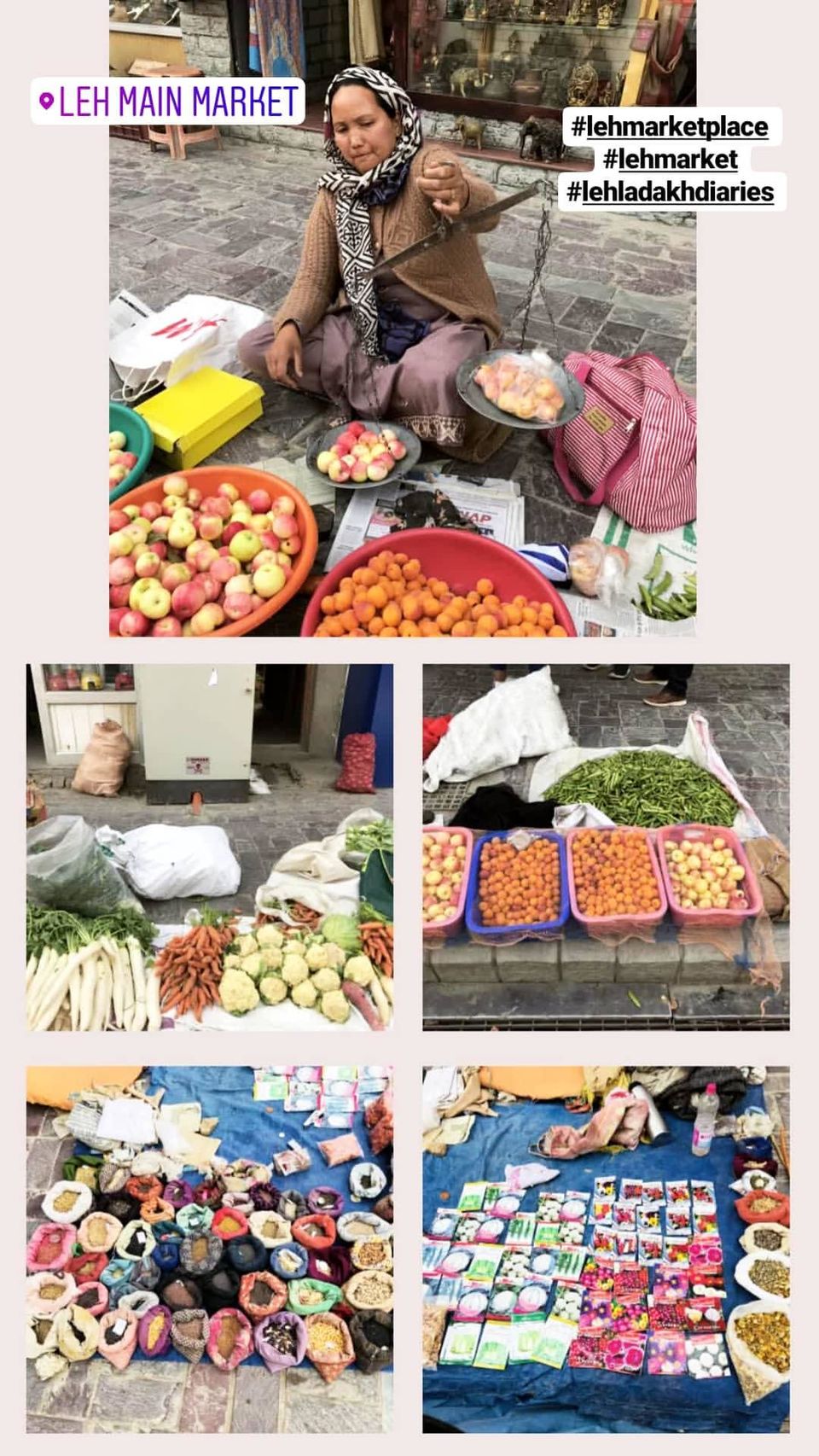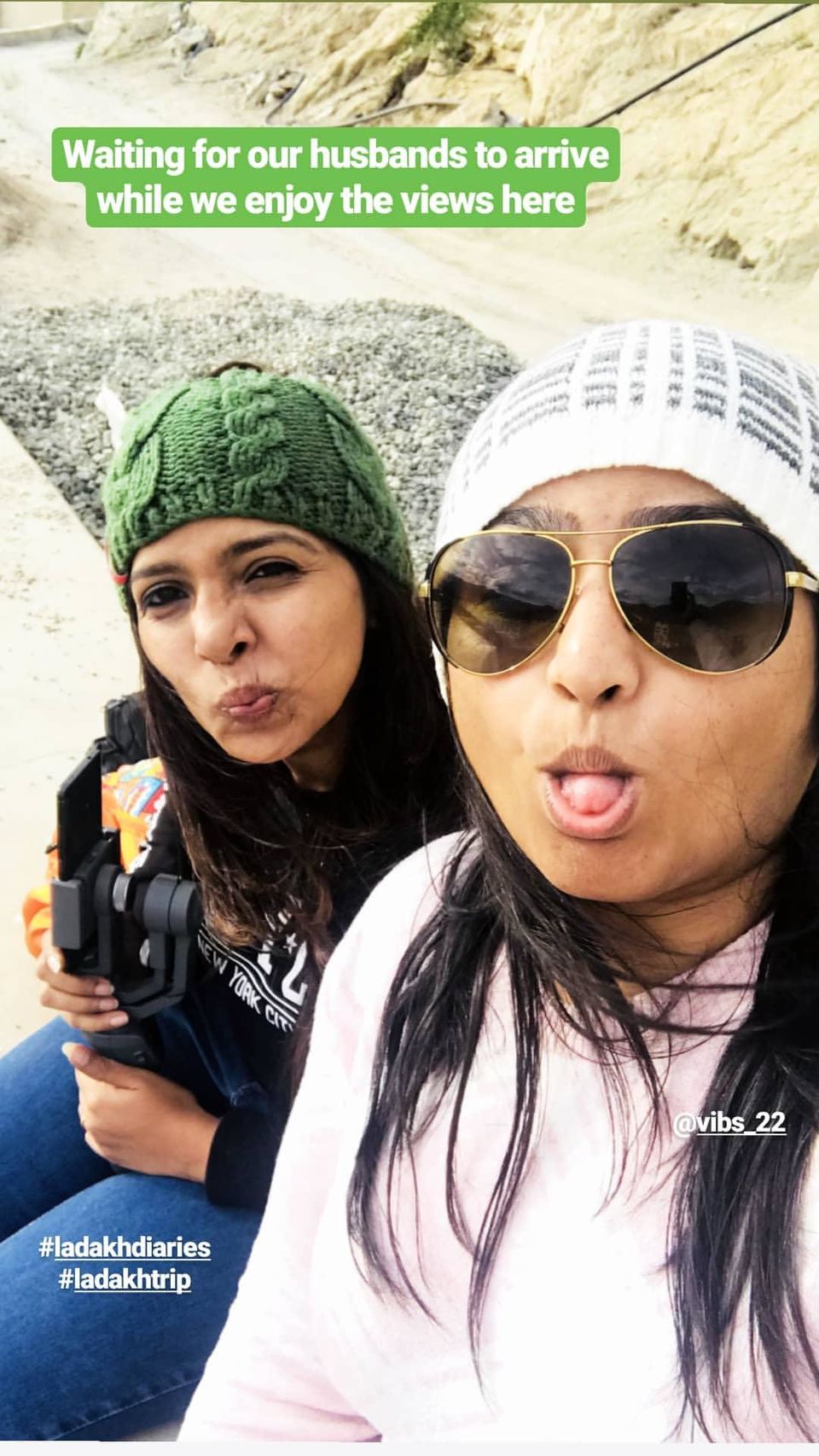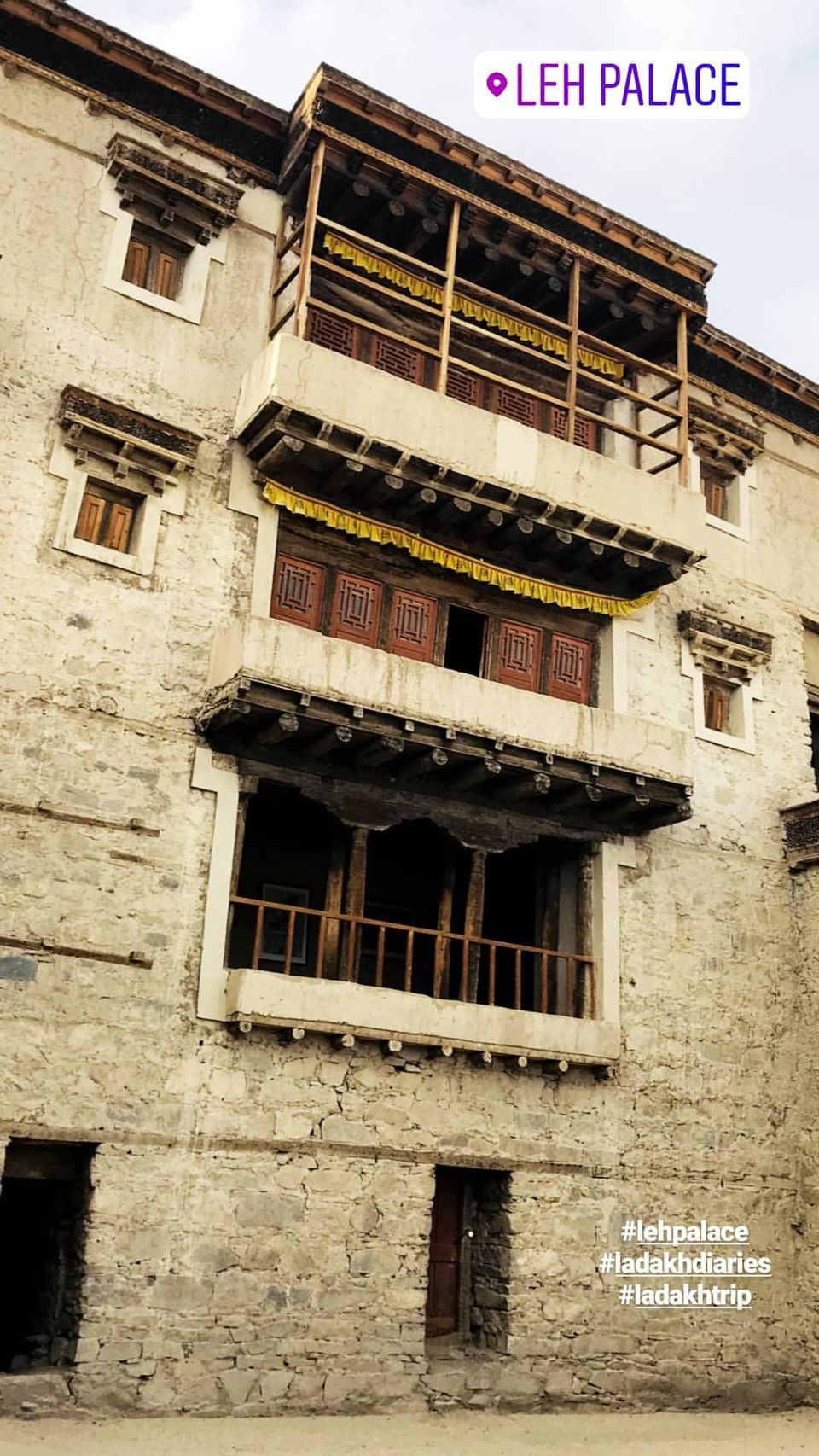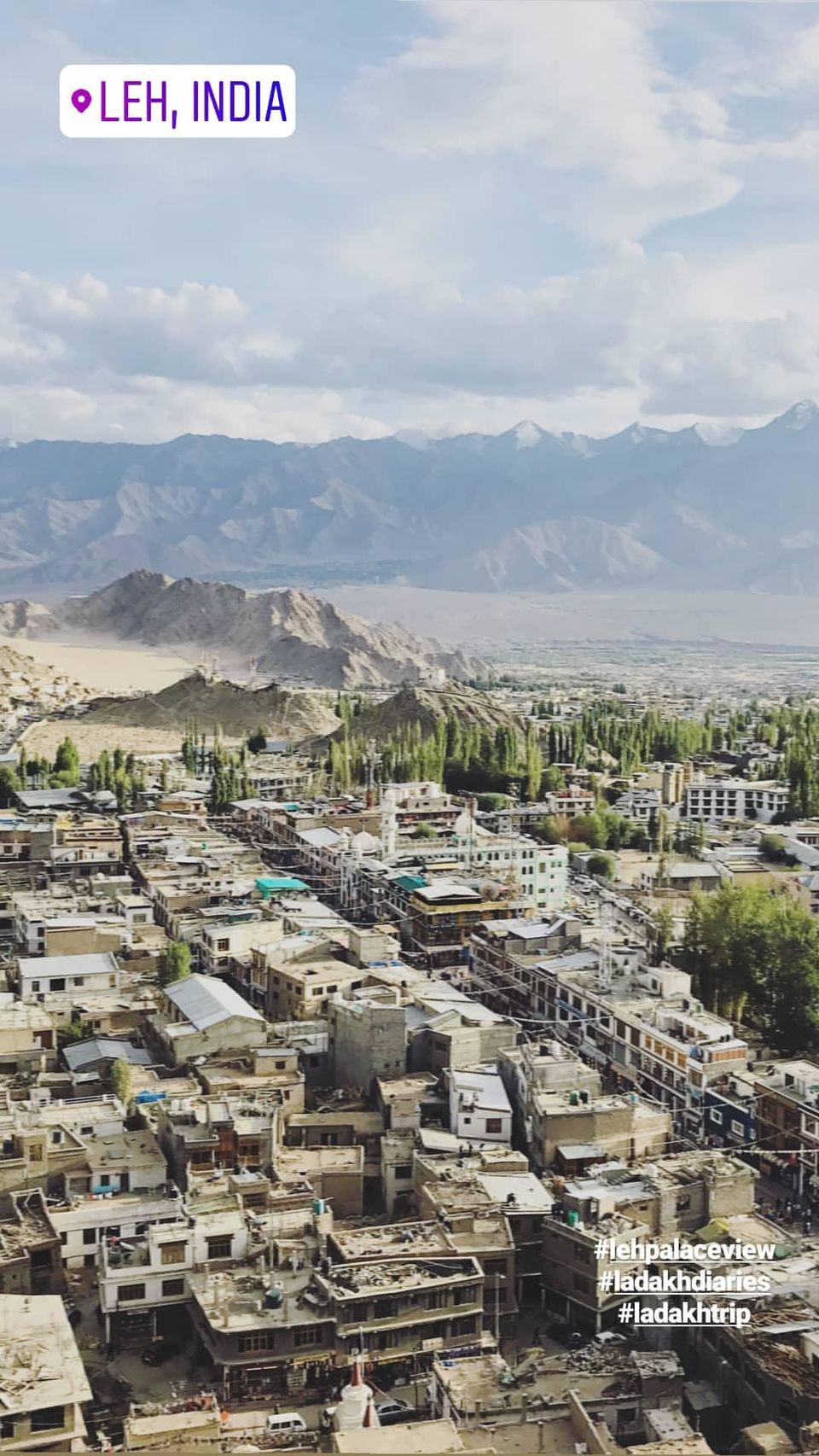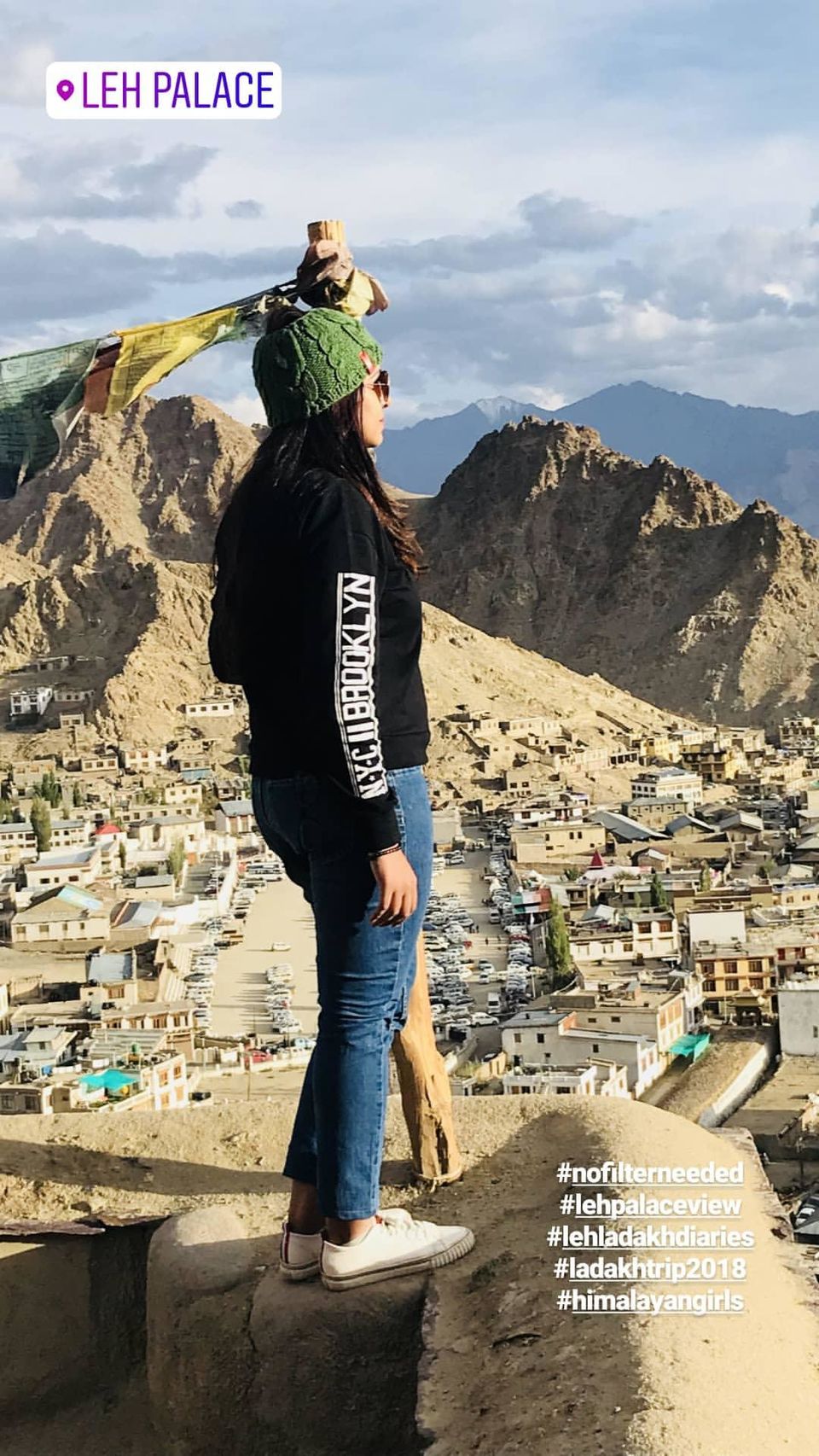 We planned to chill on this day as well and continued to do Leh sightseeing. We visited the local Tibetan markets and then went to see the confluence of Indus and Zanskar river and also visited the Magnetic Field Road. It is said that the Objects and cars on the hill road may appear to roll uphill in defiance of gravity when they are, in fact, rolling downhill. Then we dined at Lehchen which is the only place that serves IMFL until 1 am!!! Their kebabs and tandoori are a must try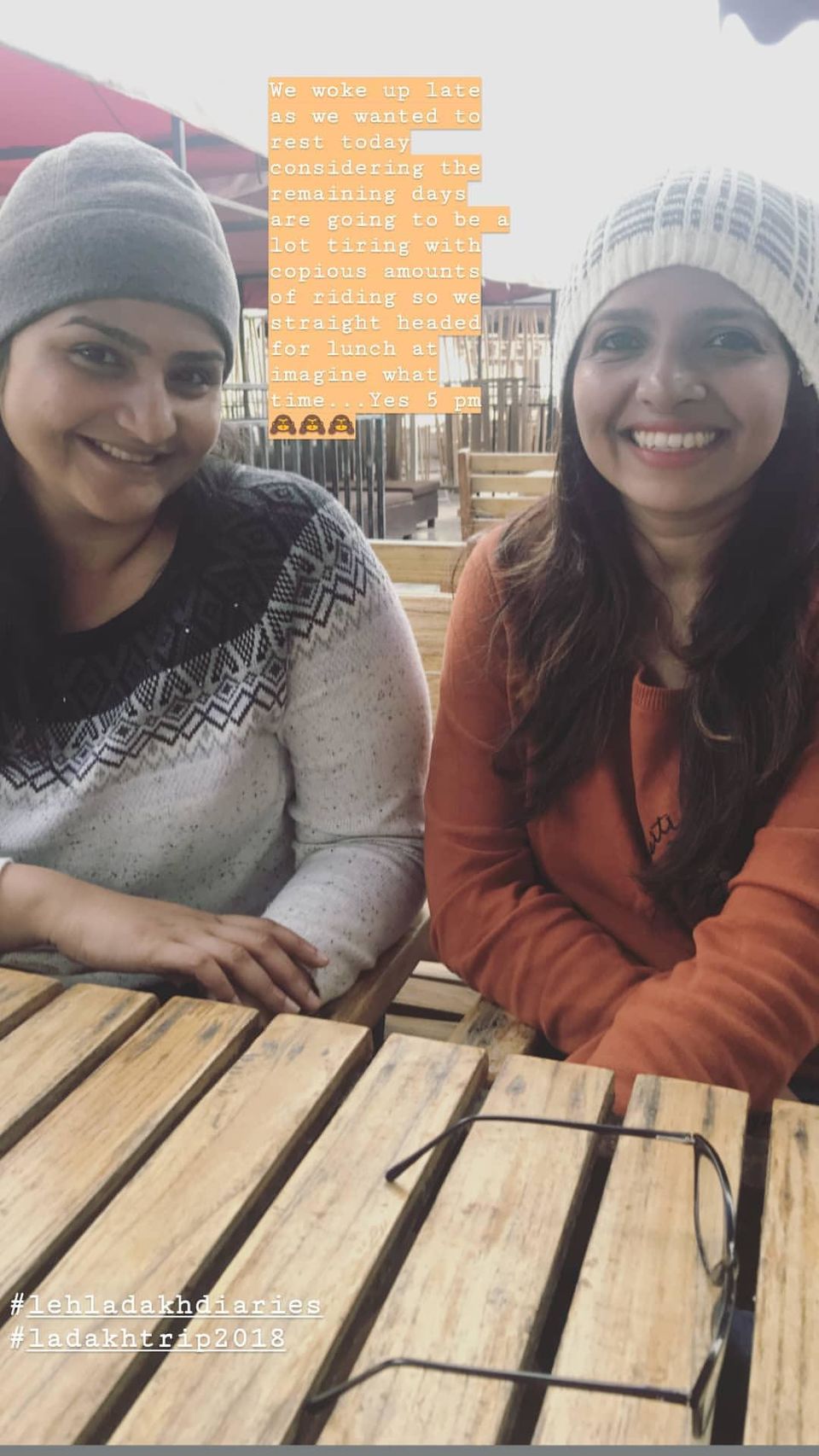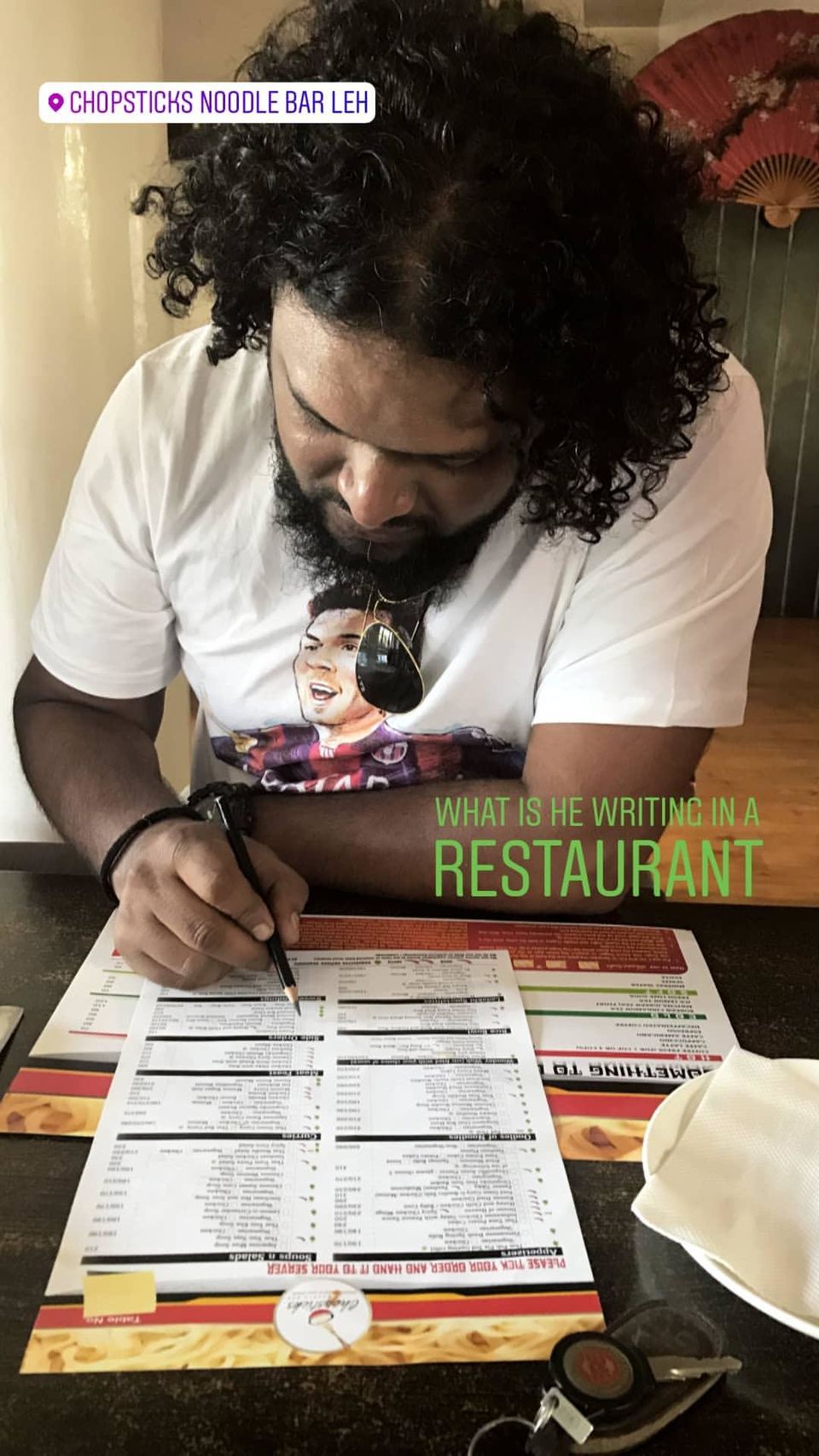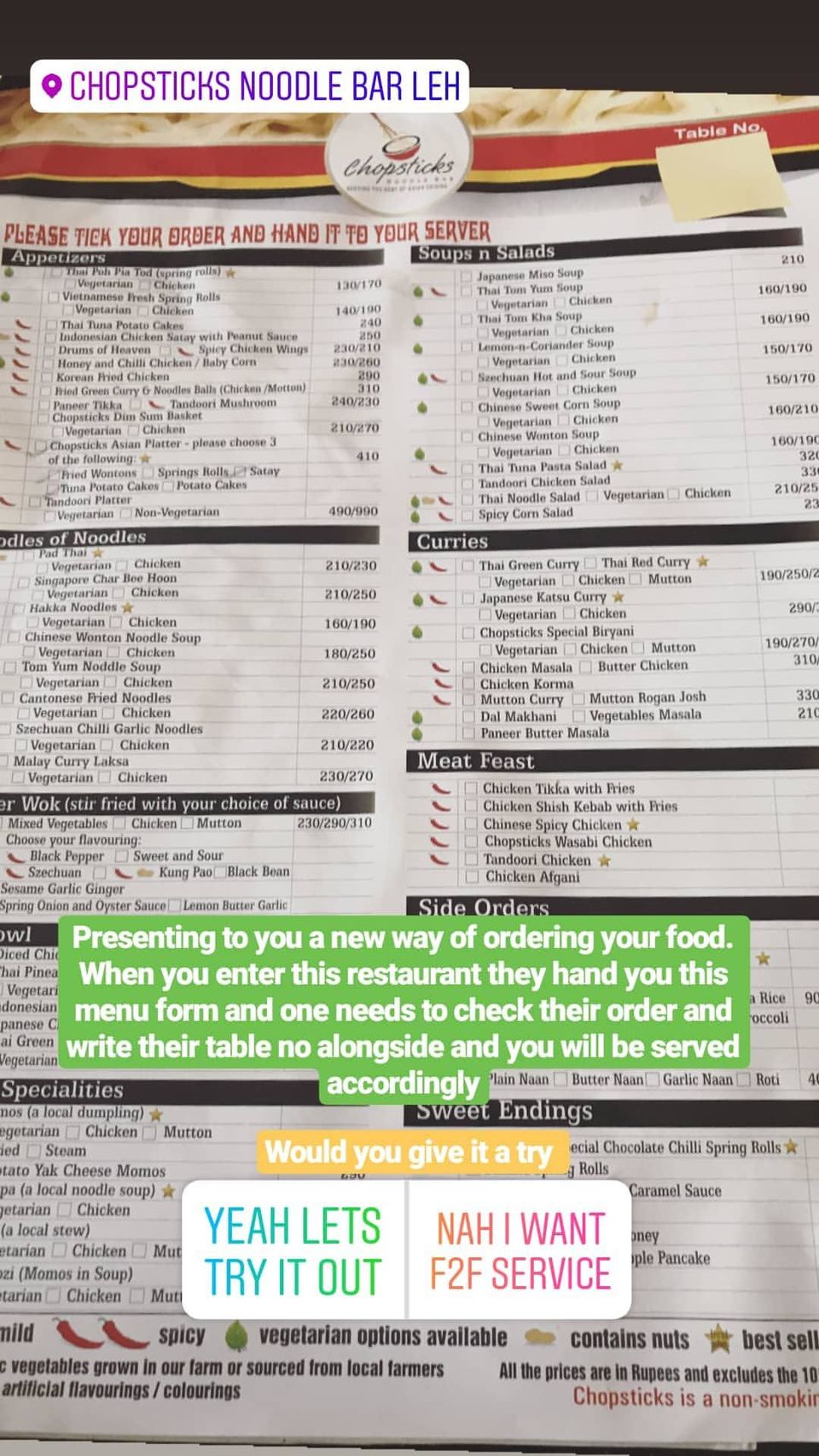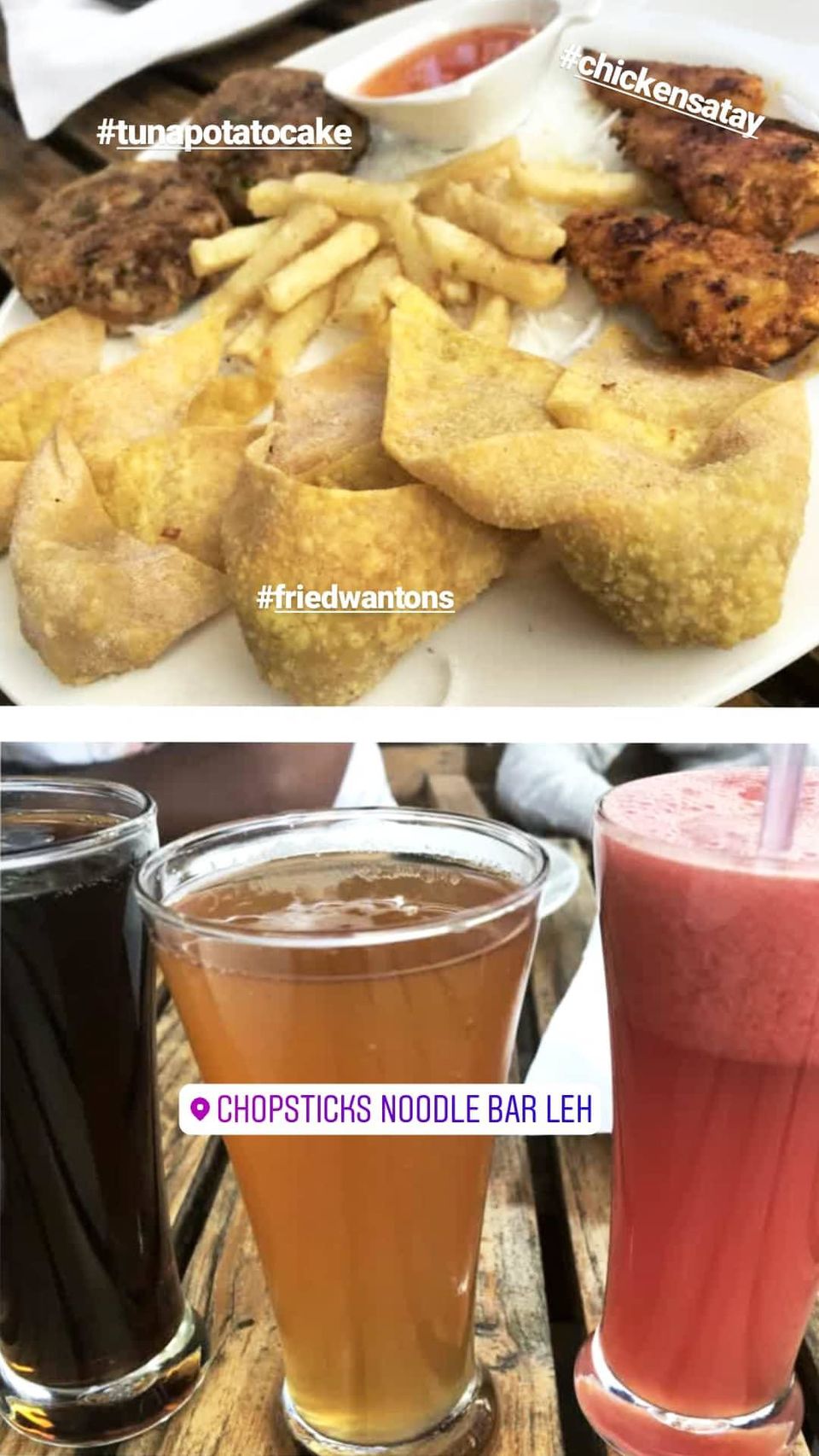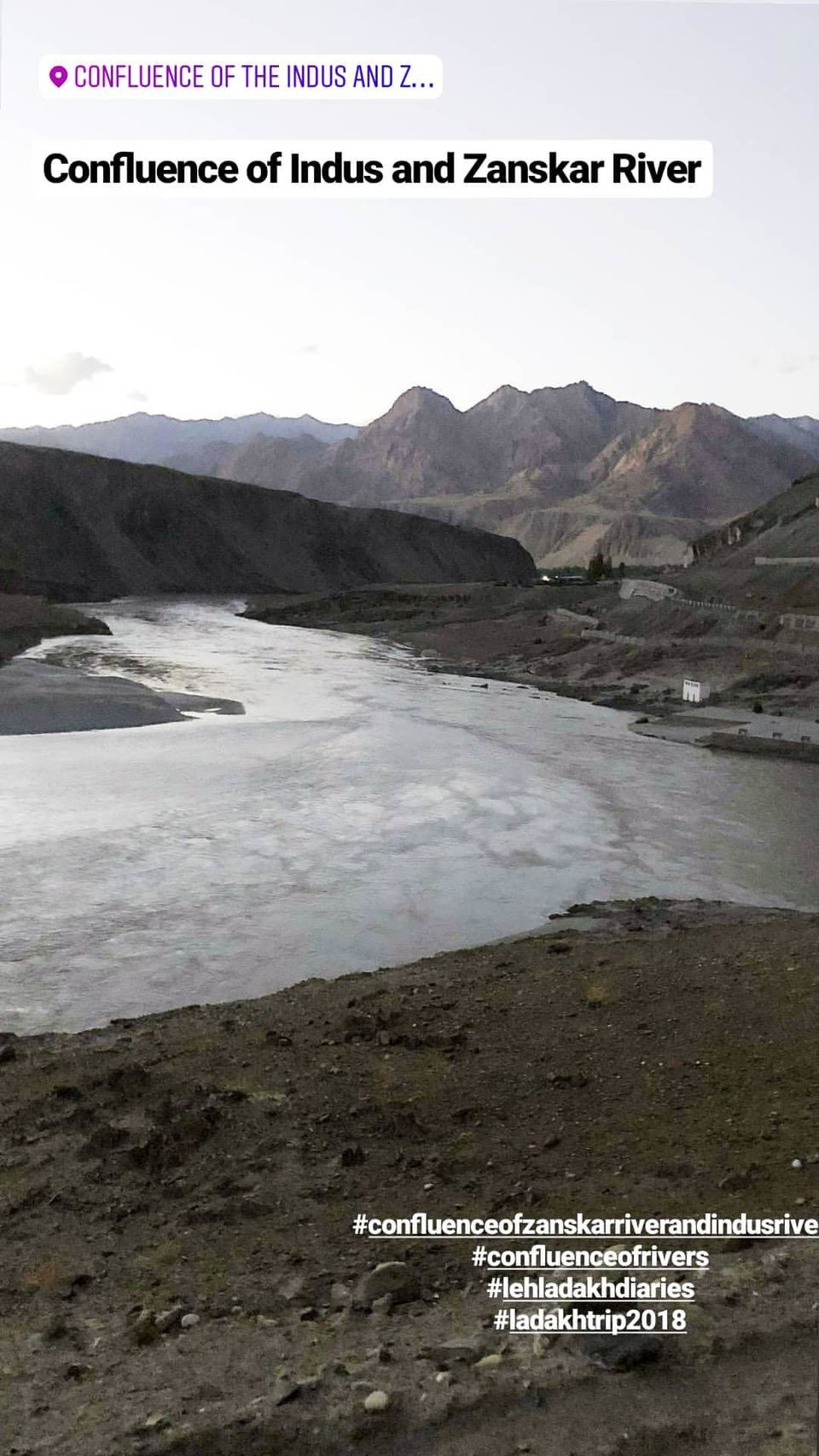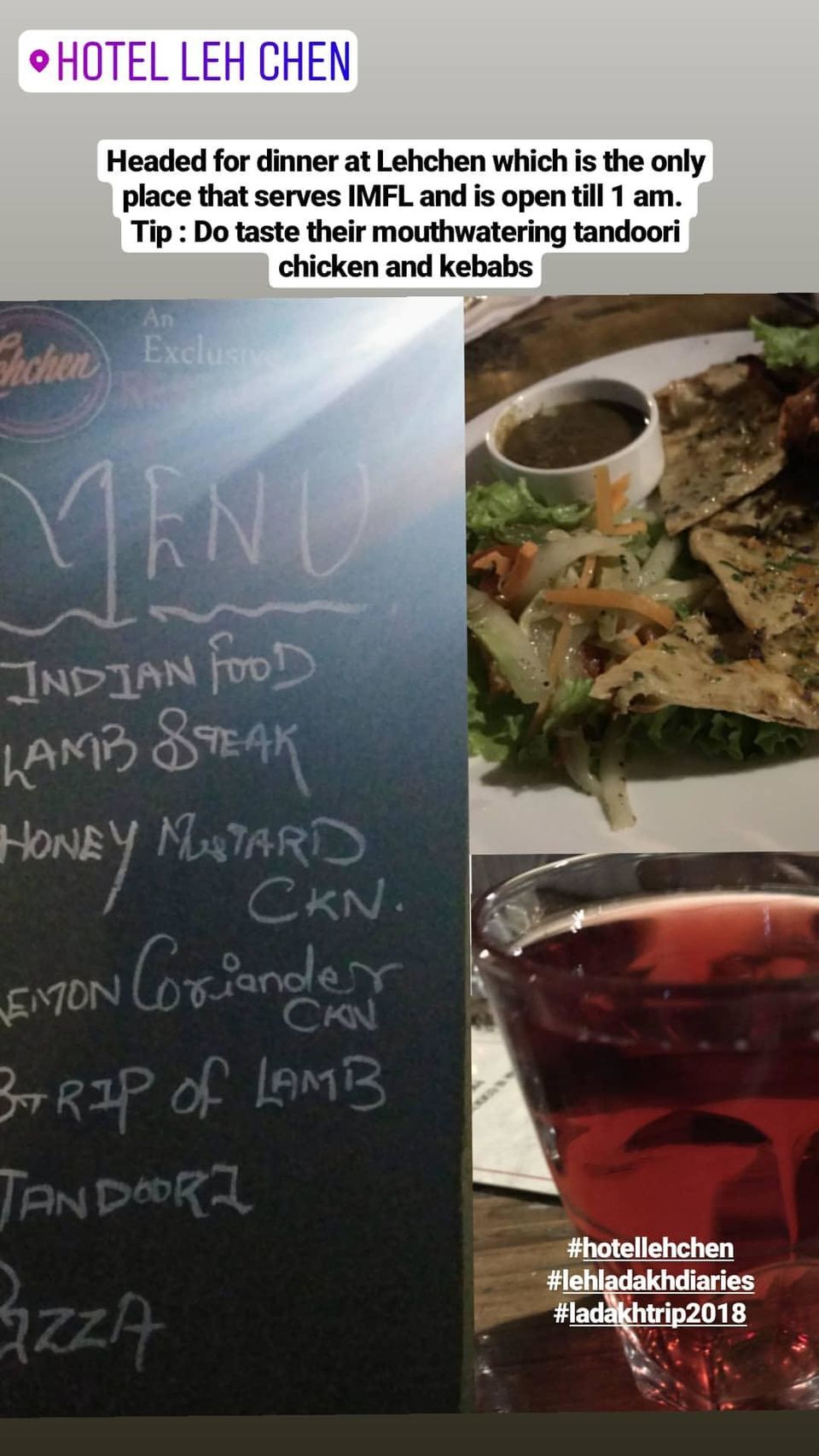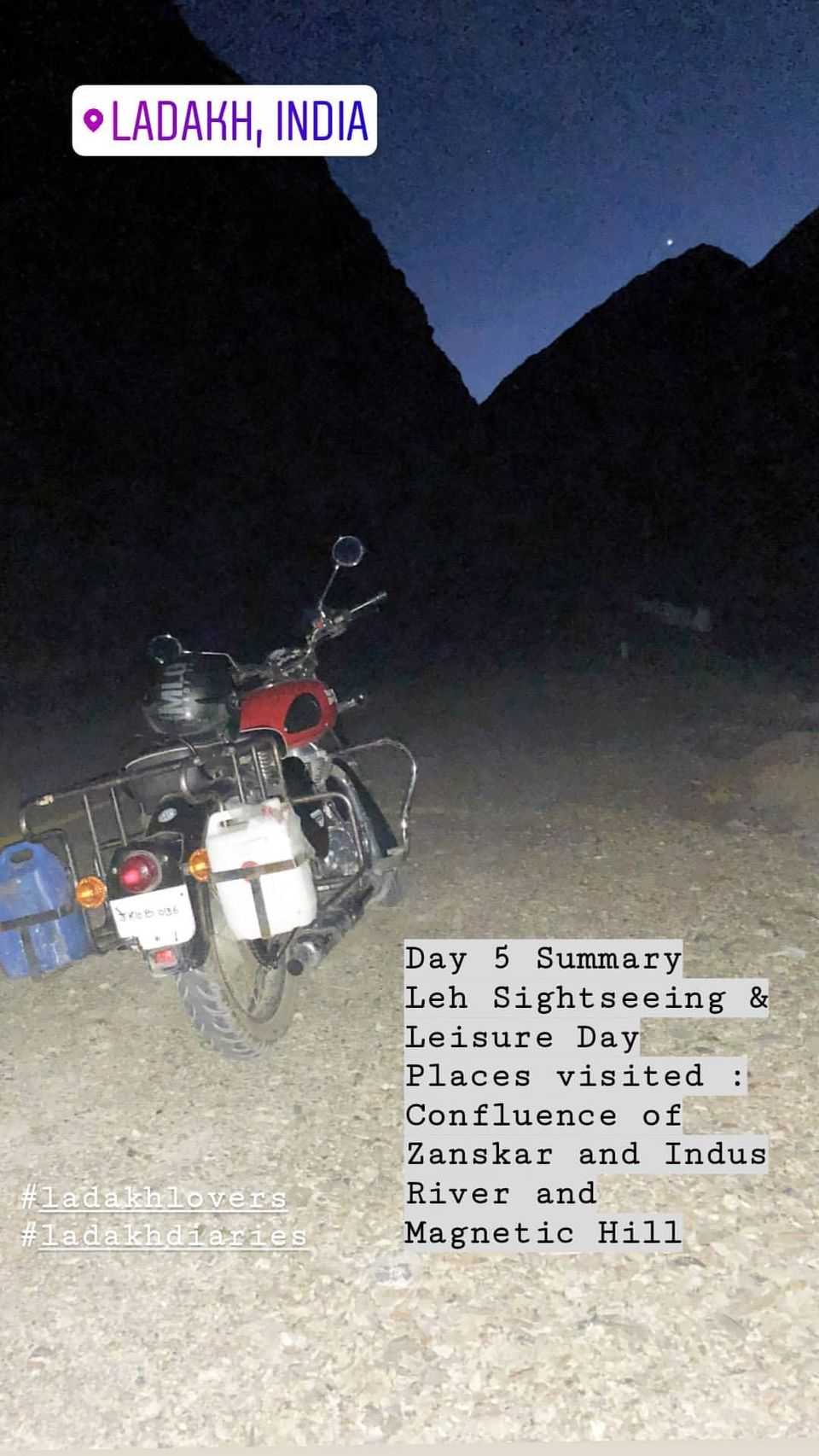 Leh to Hunder, Nubra Valley via Khardungla Pass: We started our journey to Nubhra Valley. We filled in the bike tanks, picked up carry on oxygen pumps and water to keep us hydrated, filled in extra bottles of petrol and started our journey towards the treacherous Khardungla Road. The experience riding on your bikes on this road was a dream come true. If the roads until Leh were already amazing, just wait to see what lies ahead. We made it to Khardungla Top, clicked some pictures and rushed from that spot so that altitude sickness doesnt hit us. We met with a minor bike accident post we descended Khardung and my husband and friend had to rush me to the closest army hospital. We stopped by atleast 2-3 hospitals, did the necessary medication and just as we were about to reach our campsite, we all four met with another accident but thankfully we were safe. Reached the campsite and had dinner and went off to sleep after quite an eventful day.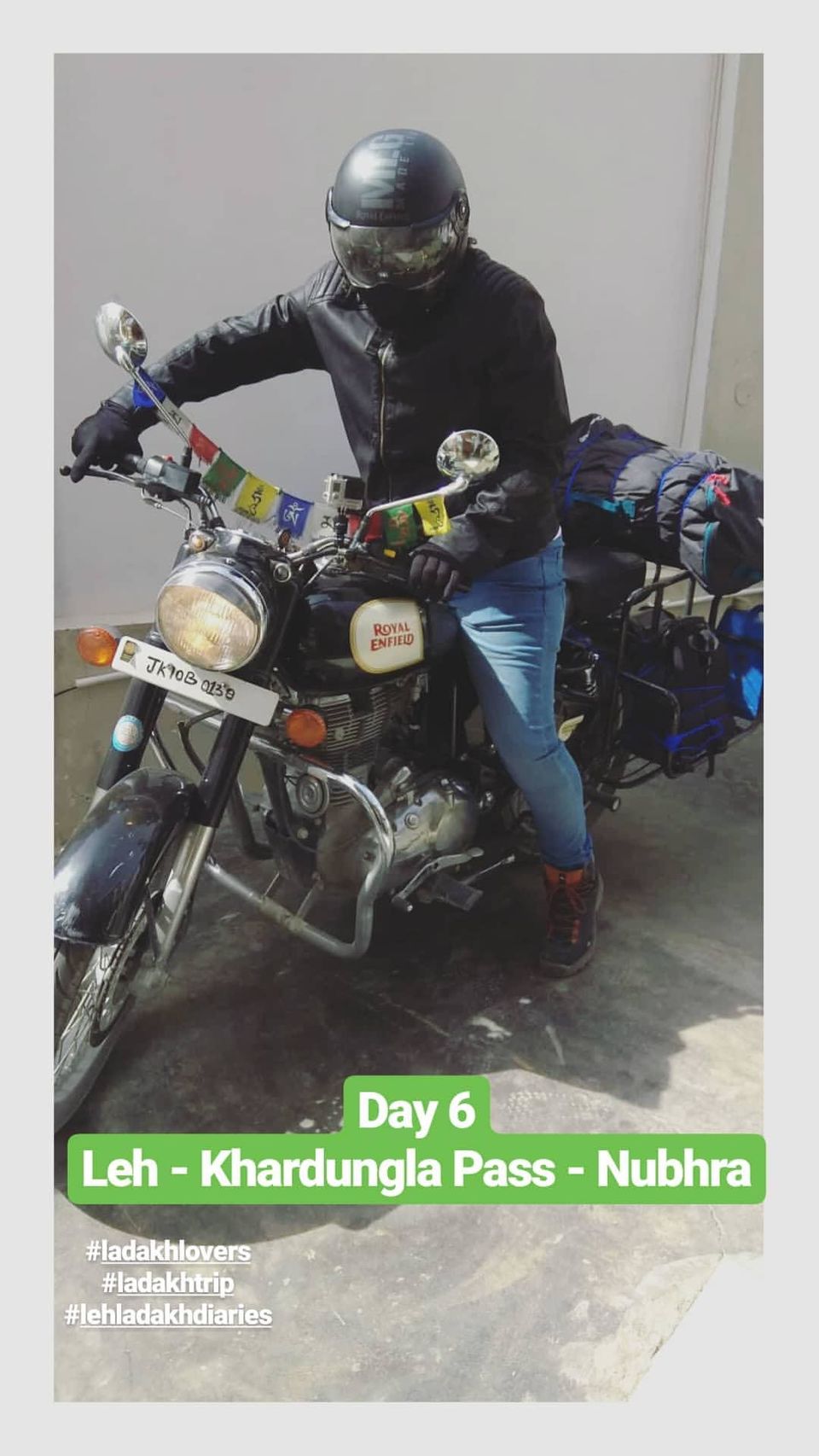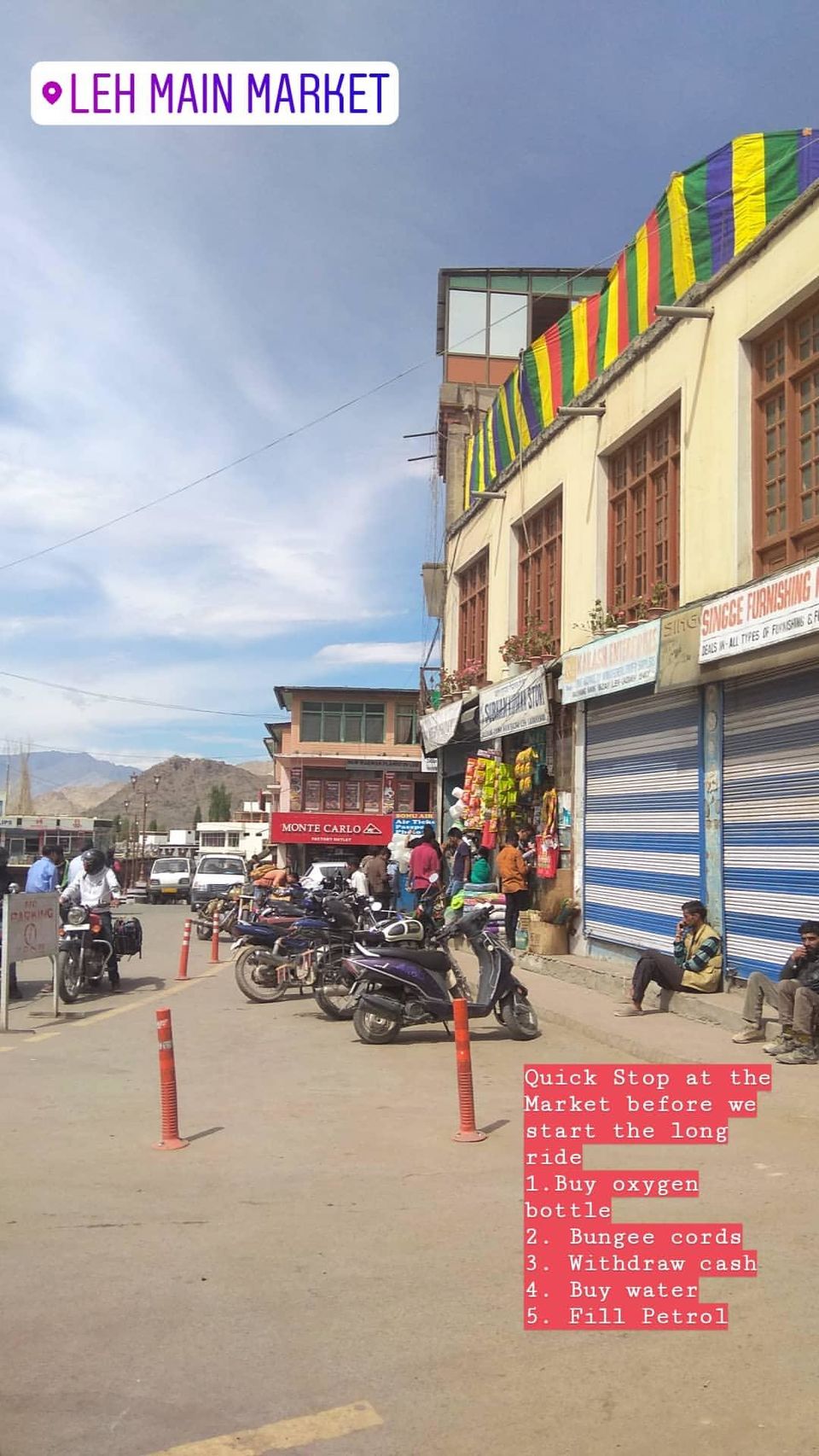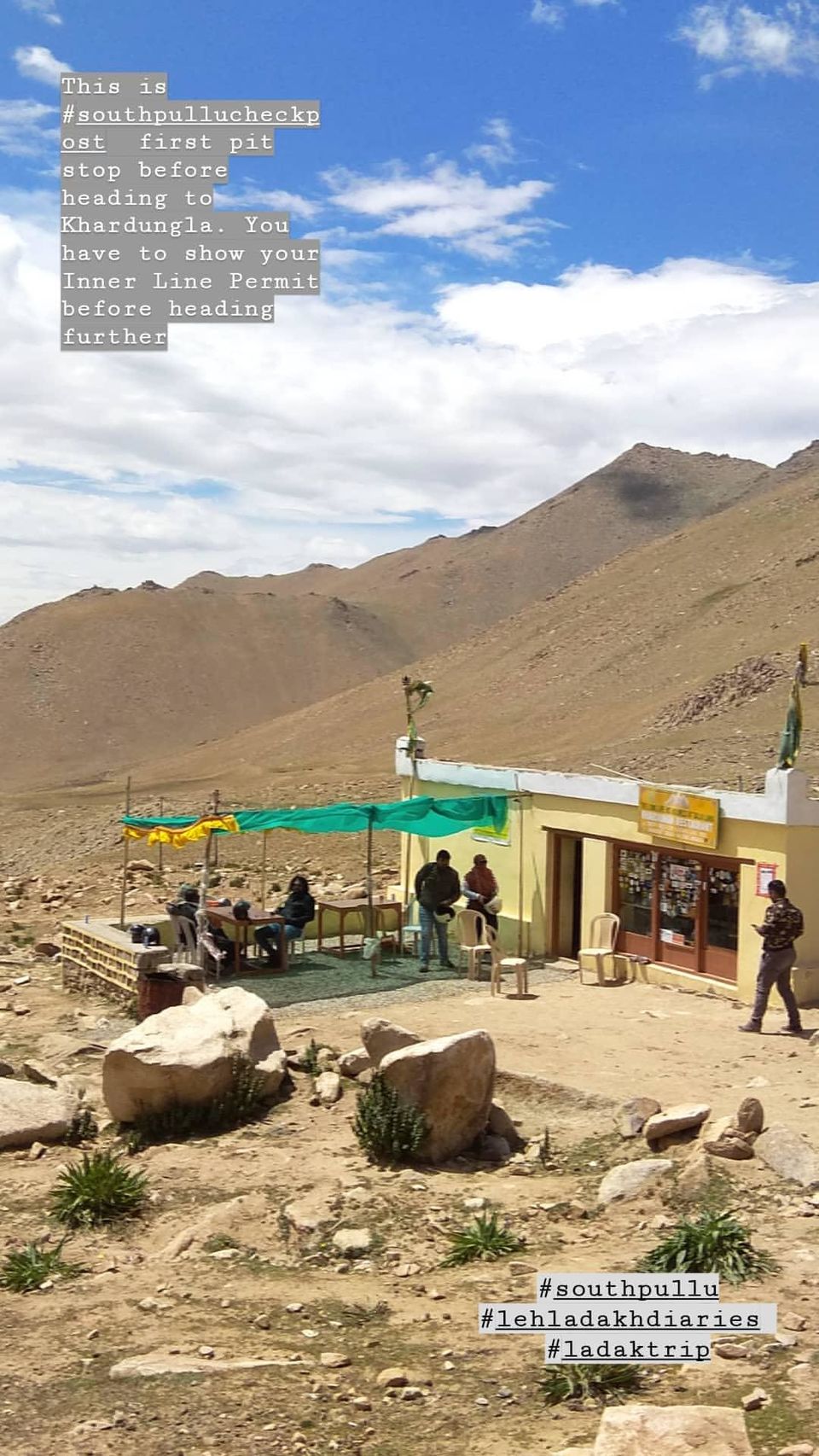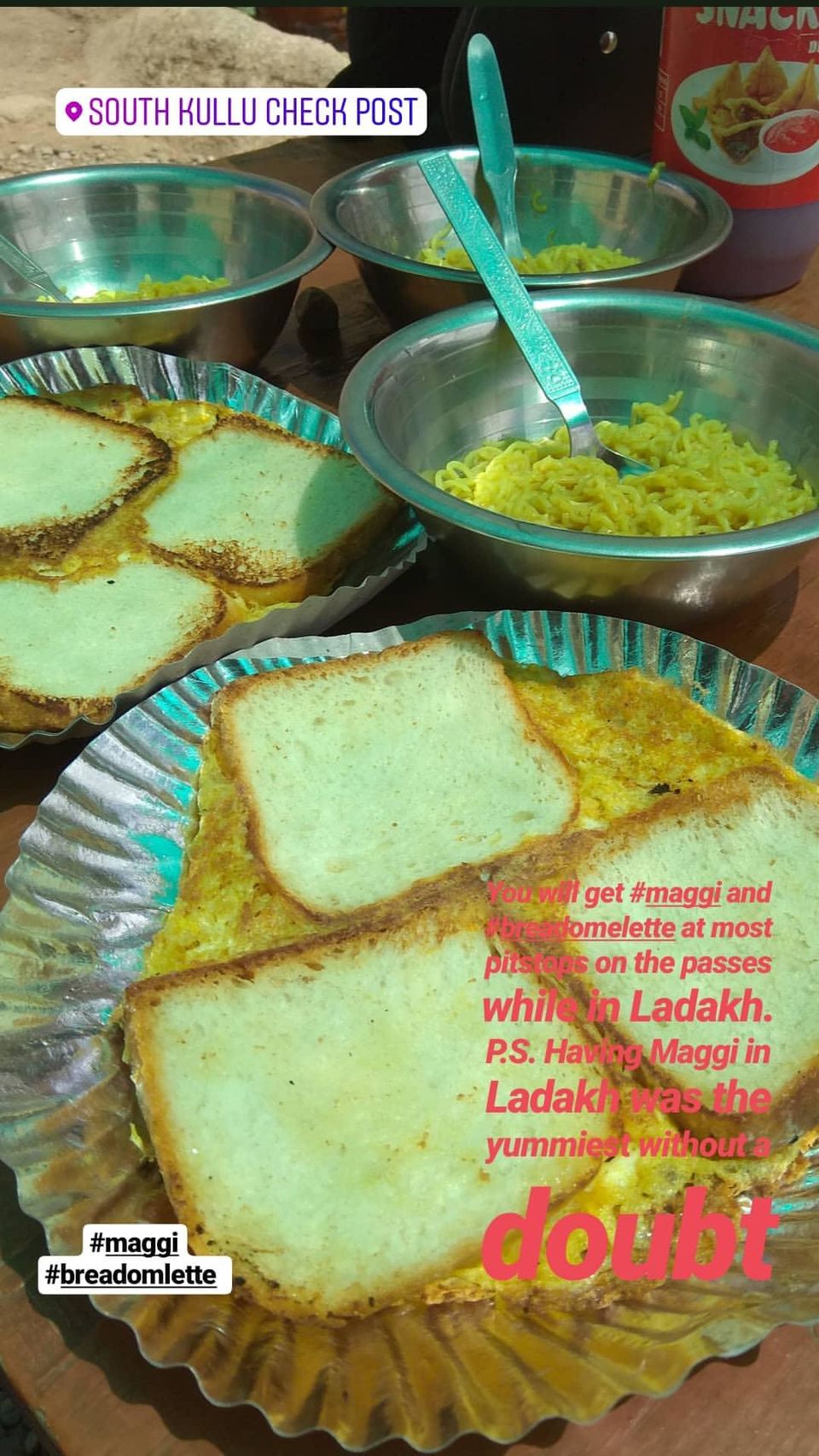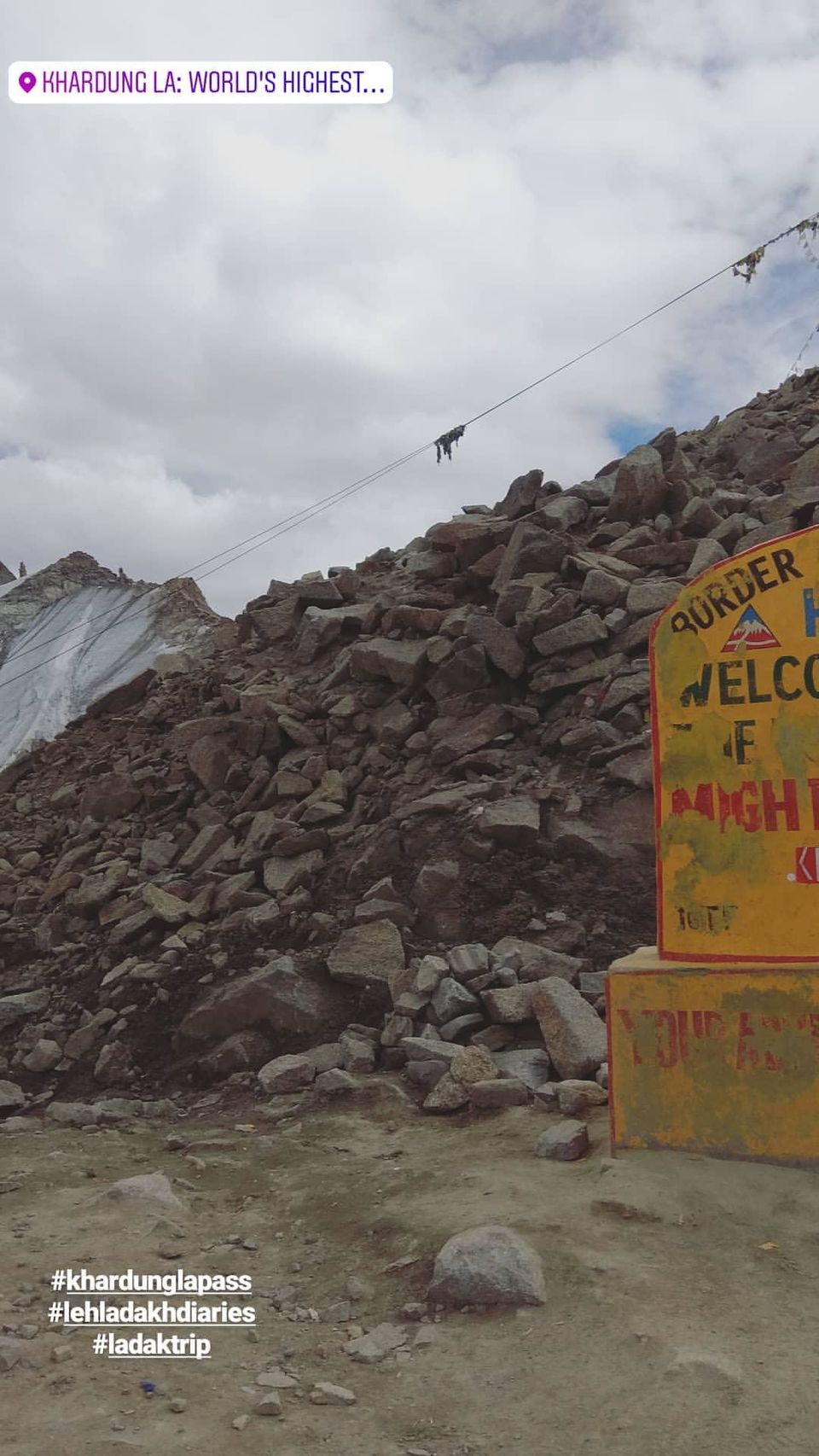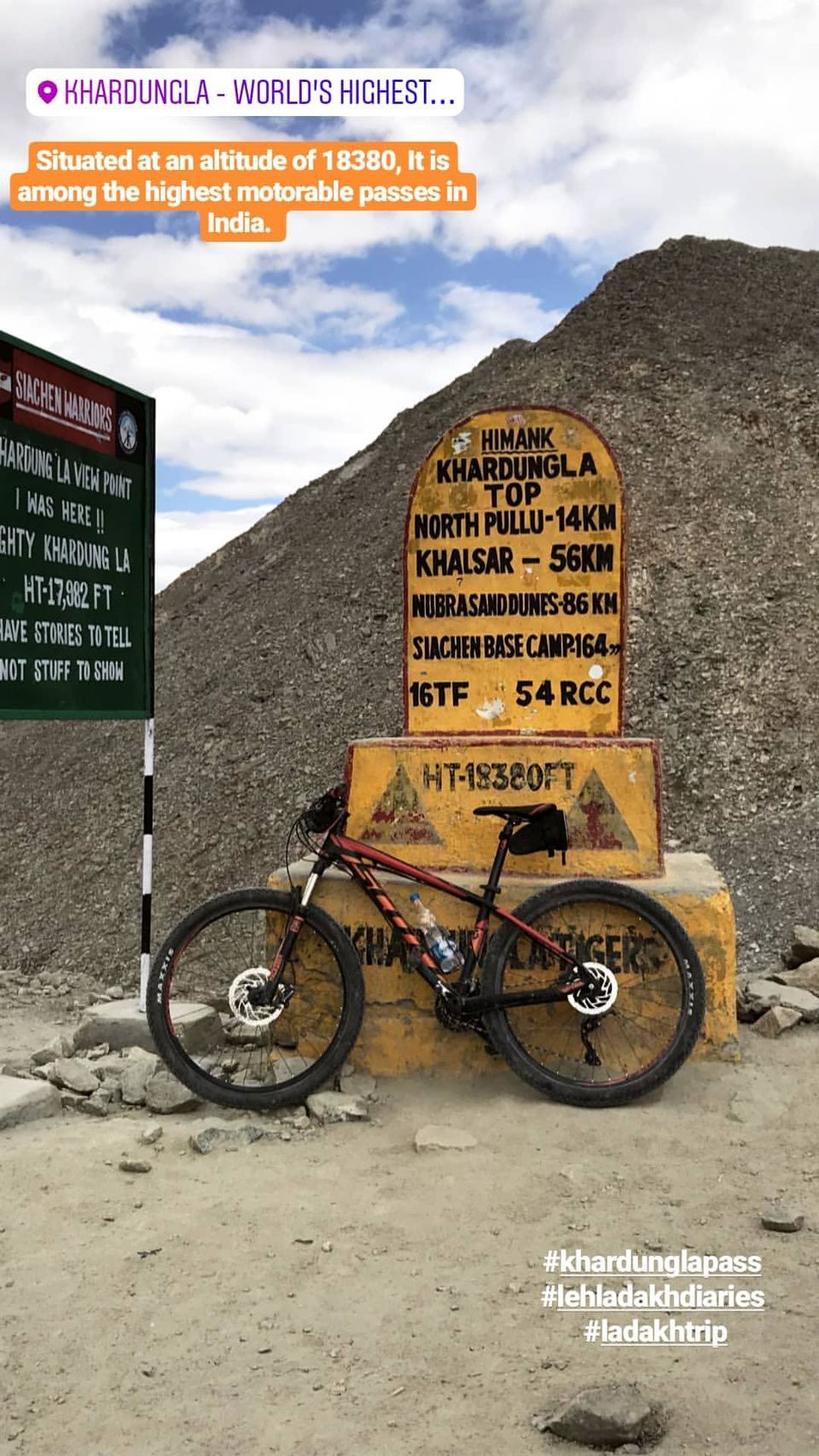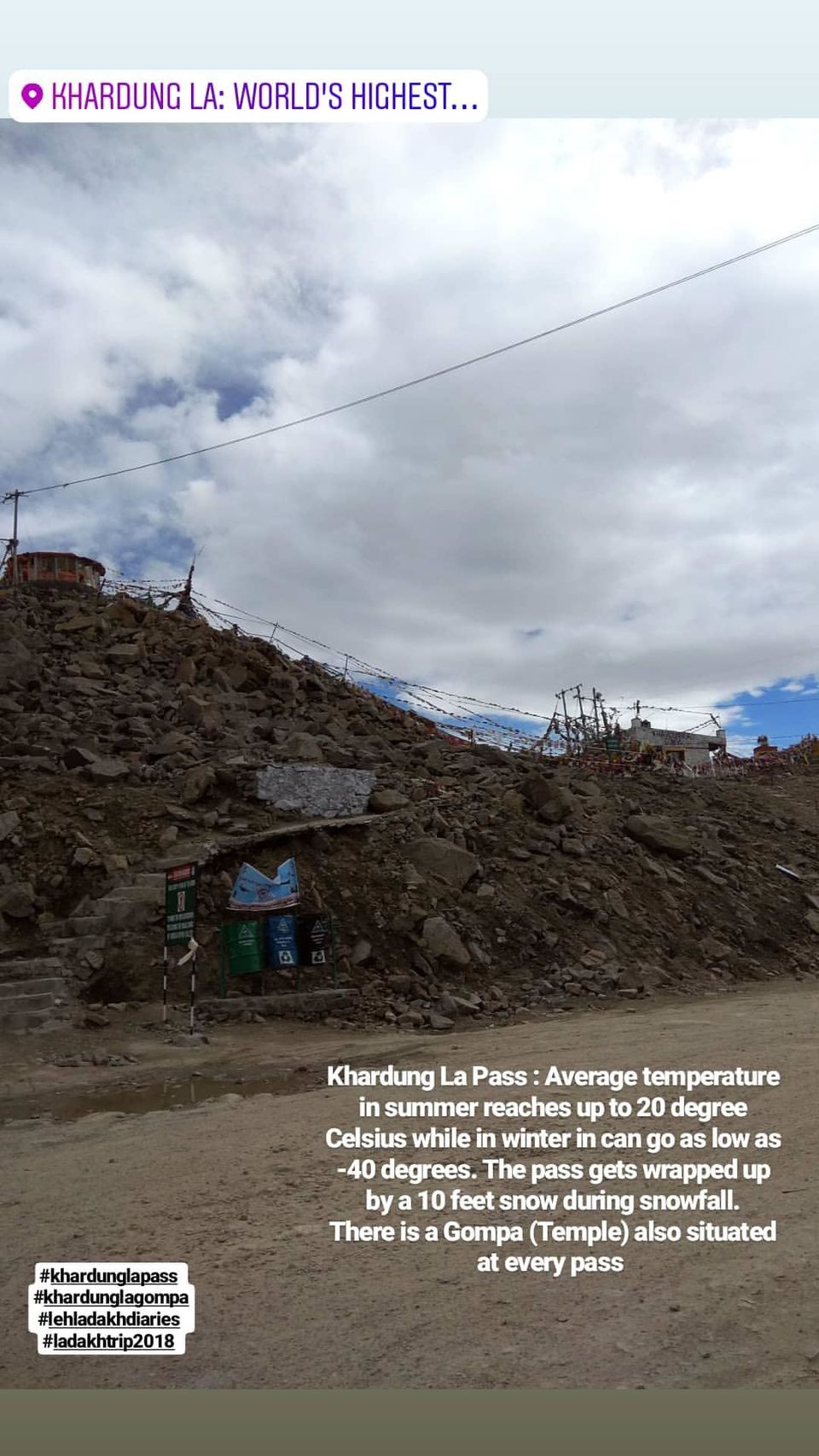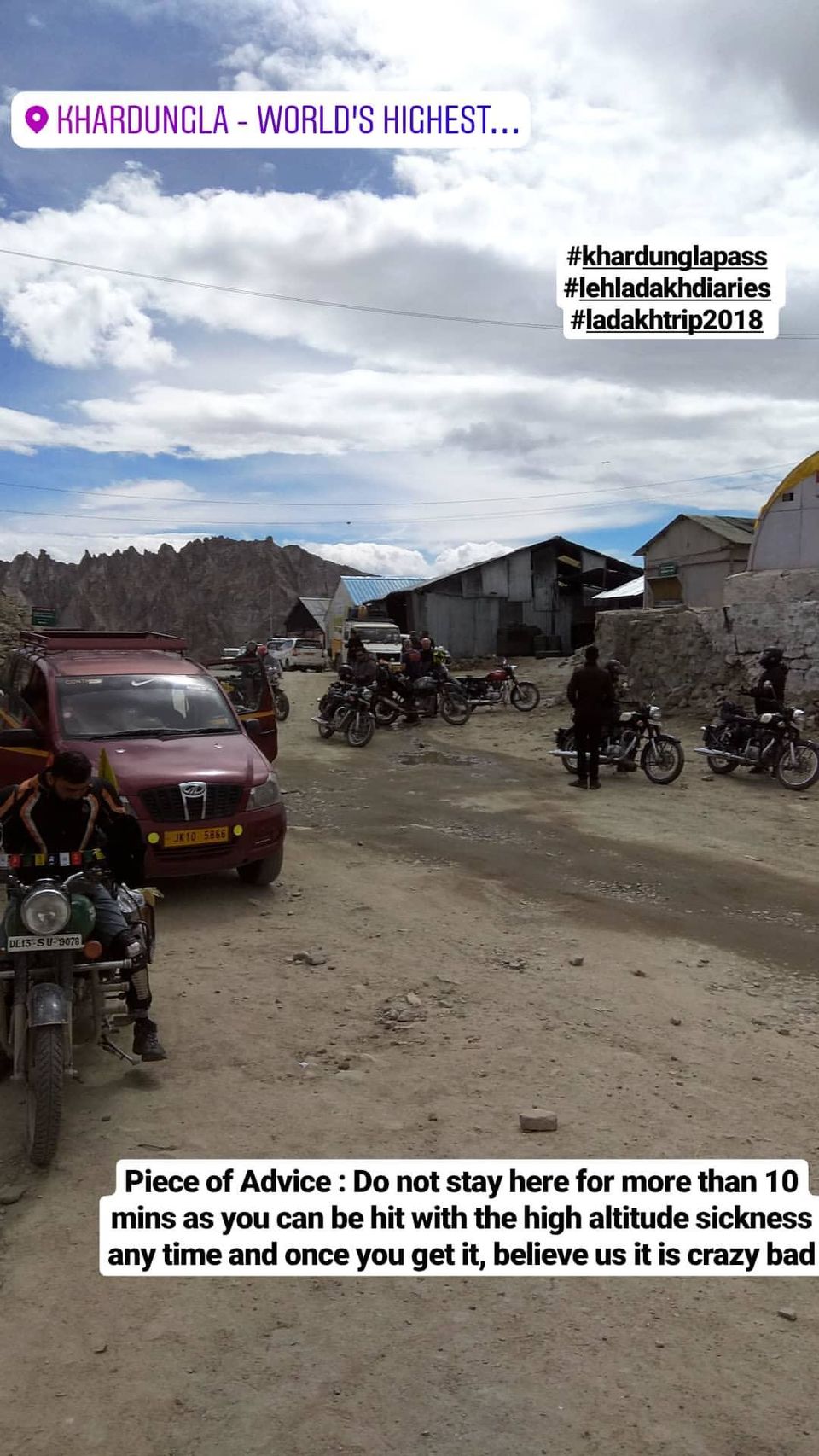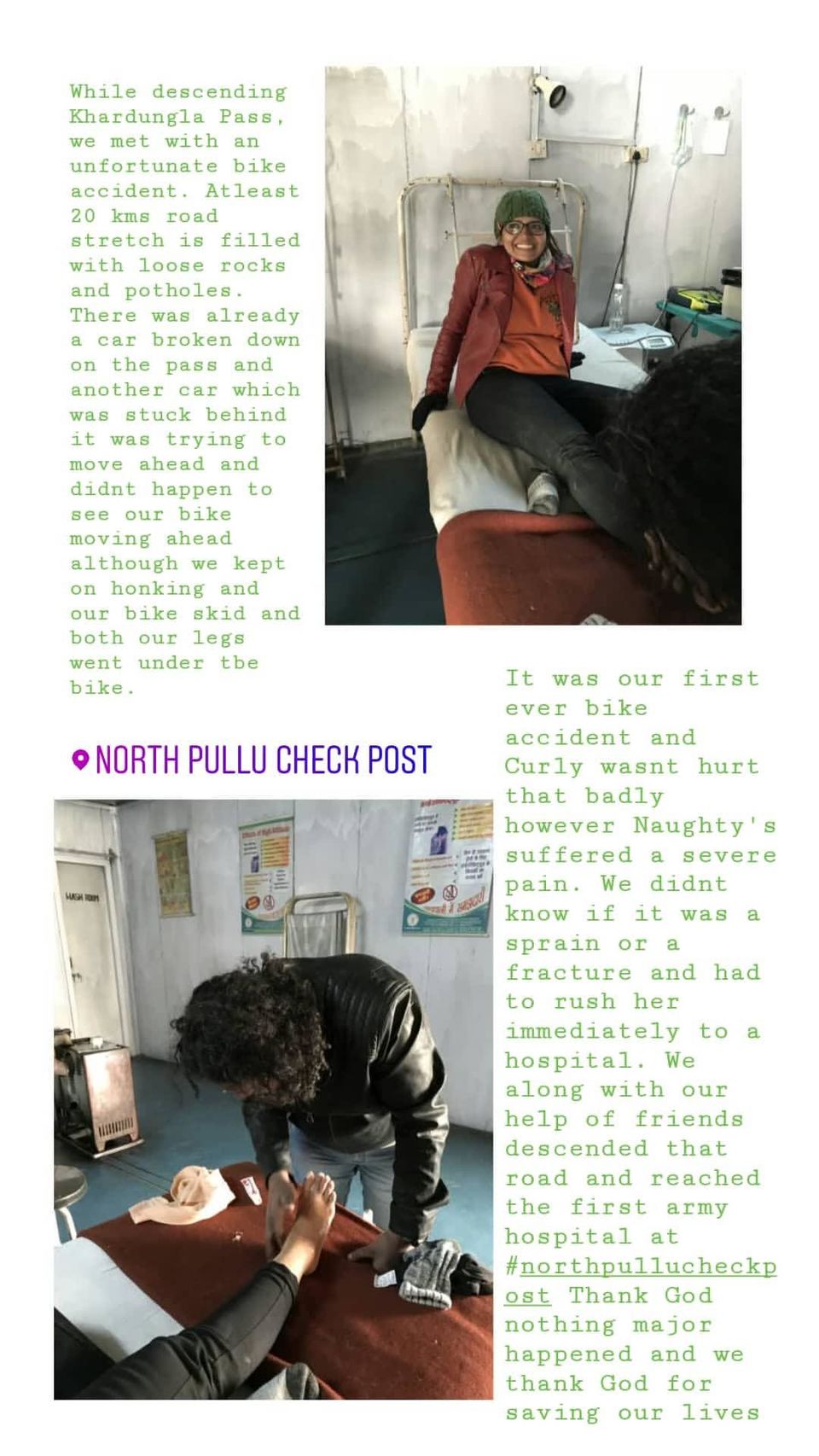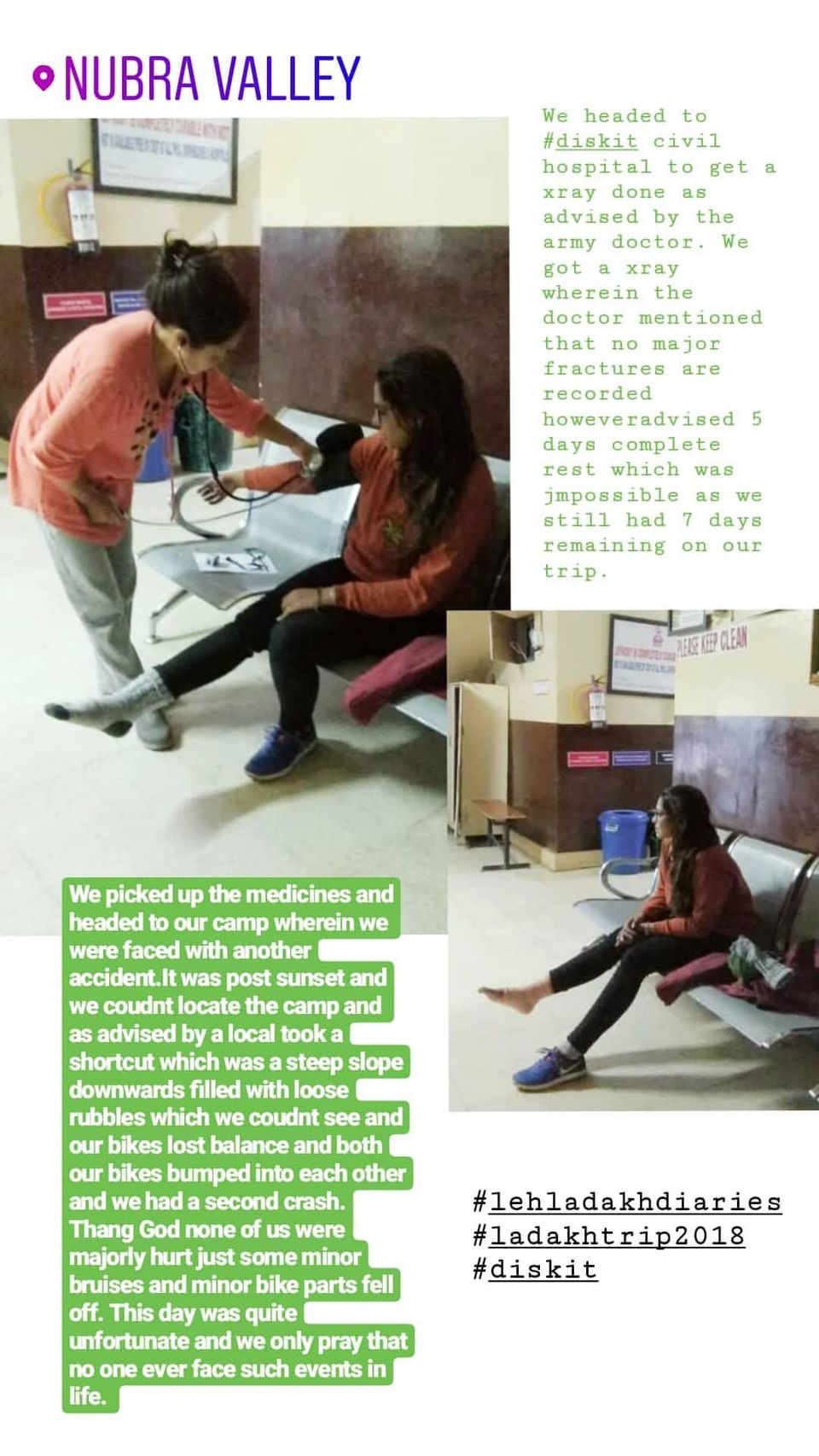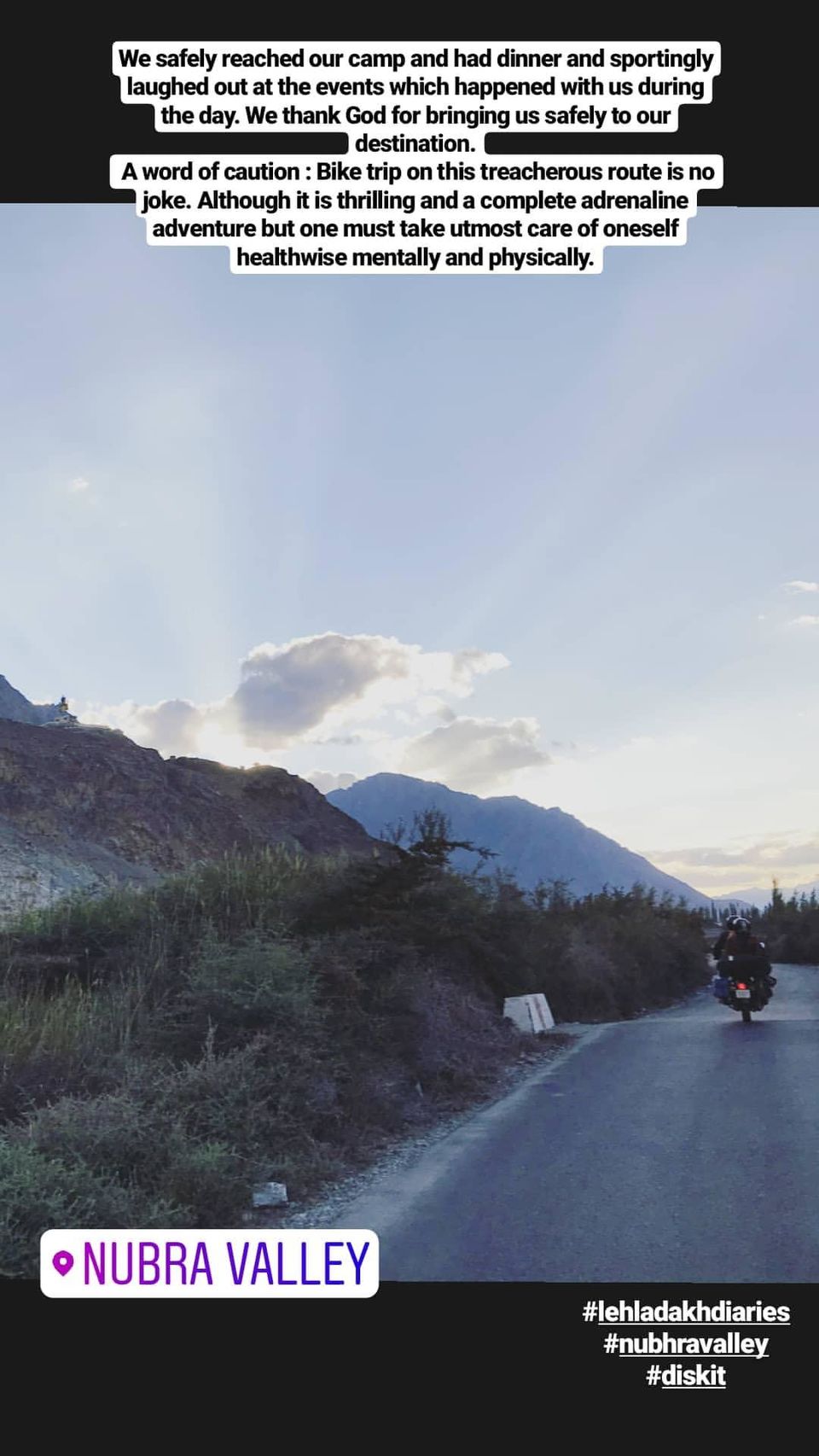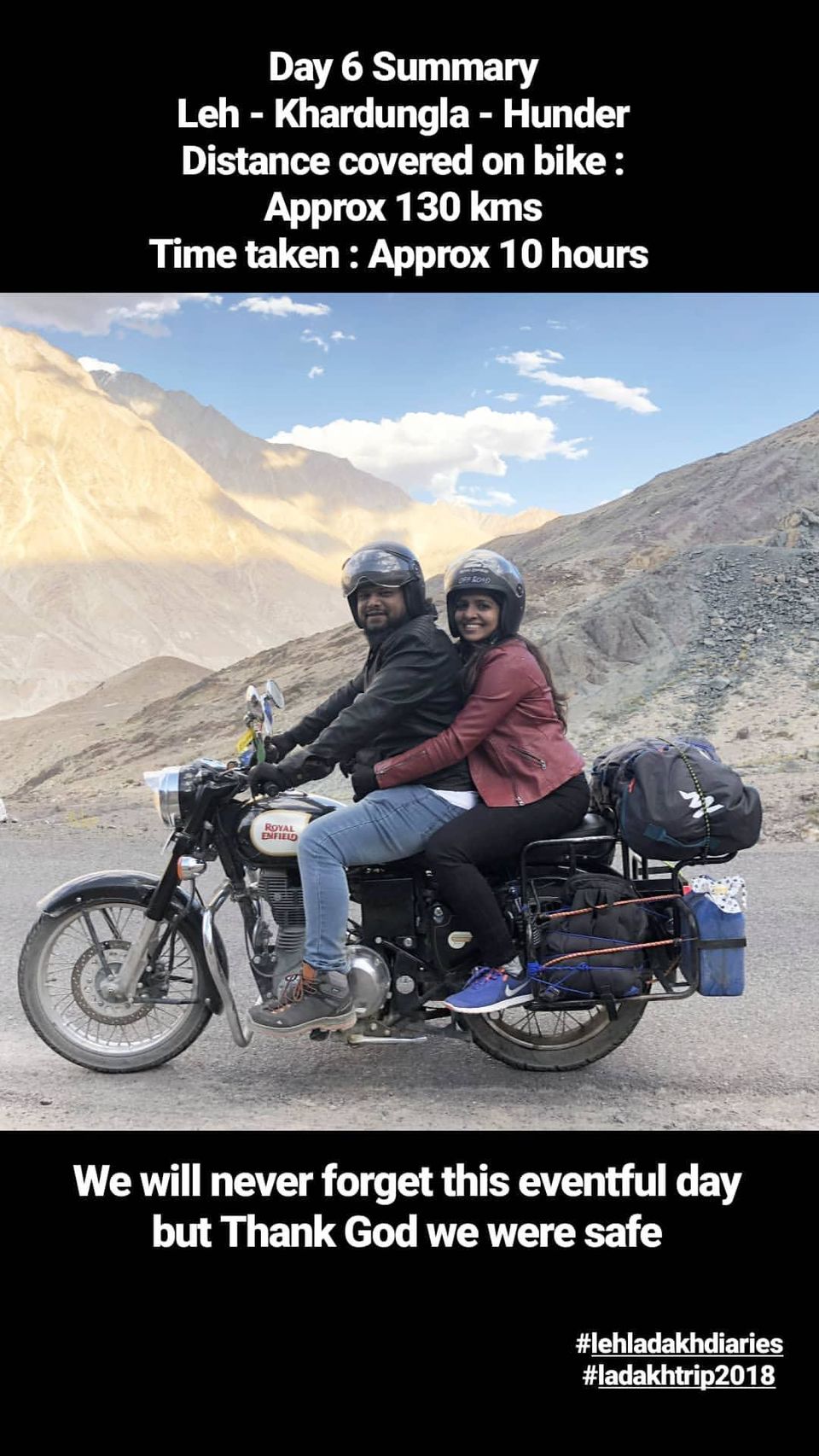 Hunder Sightseeing : Our initial schedule was to visit Turtuk today however due to last night happenings we want to relax and not over exert ourselves. Hence we skipped Turtuk which we still regret however that just gives us an excuse to visit Ladakh again. We visited the sand dunes and rode the Bacterian camel and then visited the Maitreya Buddha which was an amazing sight overlooking the entire Nubra Valley. we returned to our campsite Double Humped Camel and gobbled on the yummy local cuisines for dinner.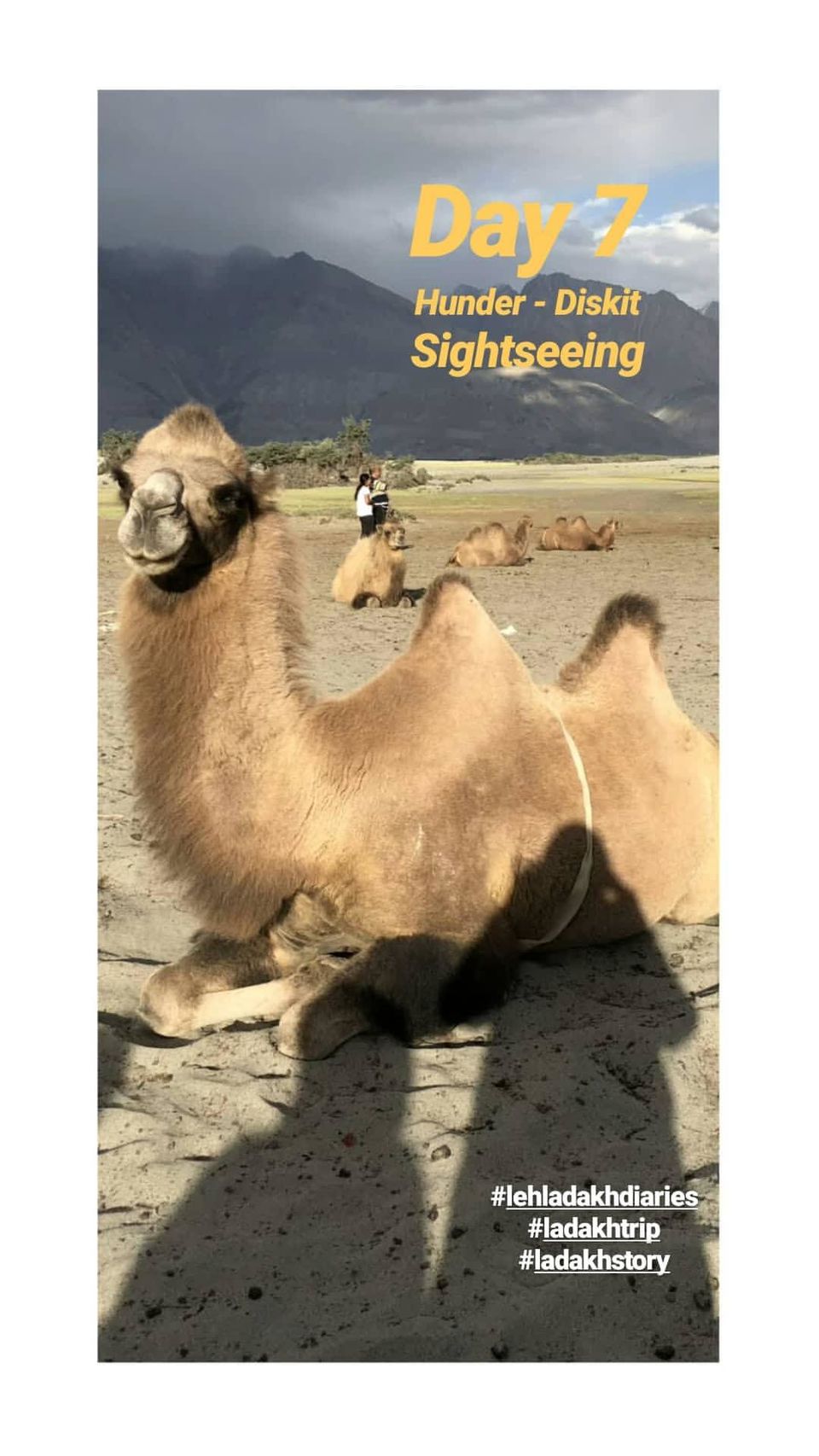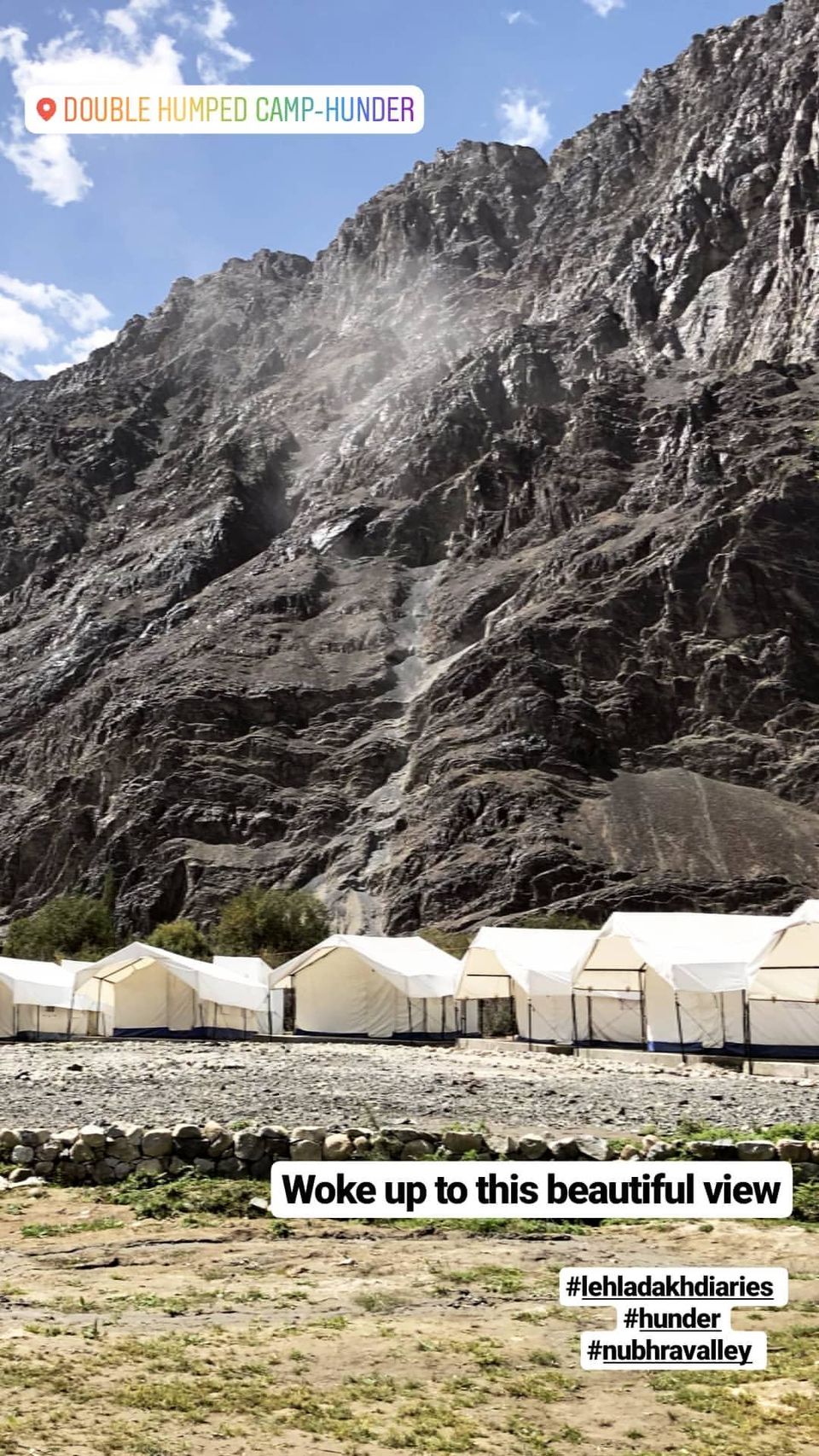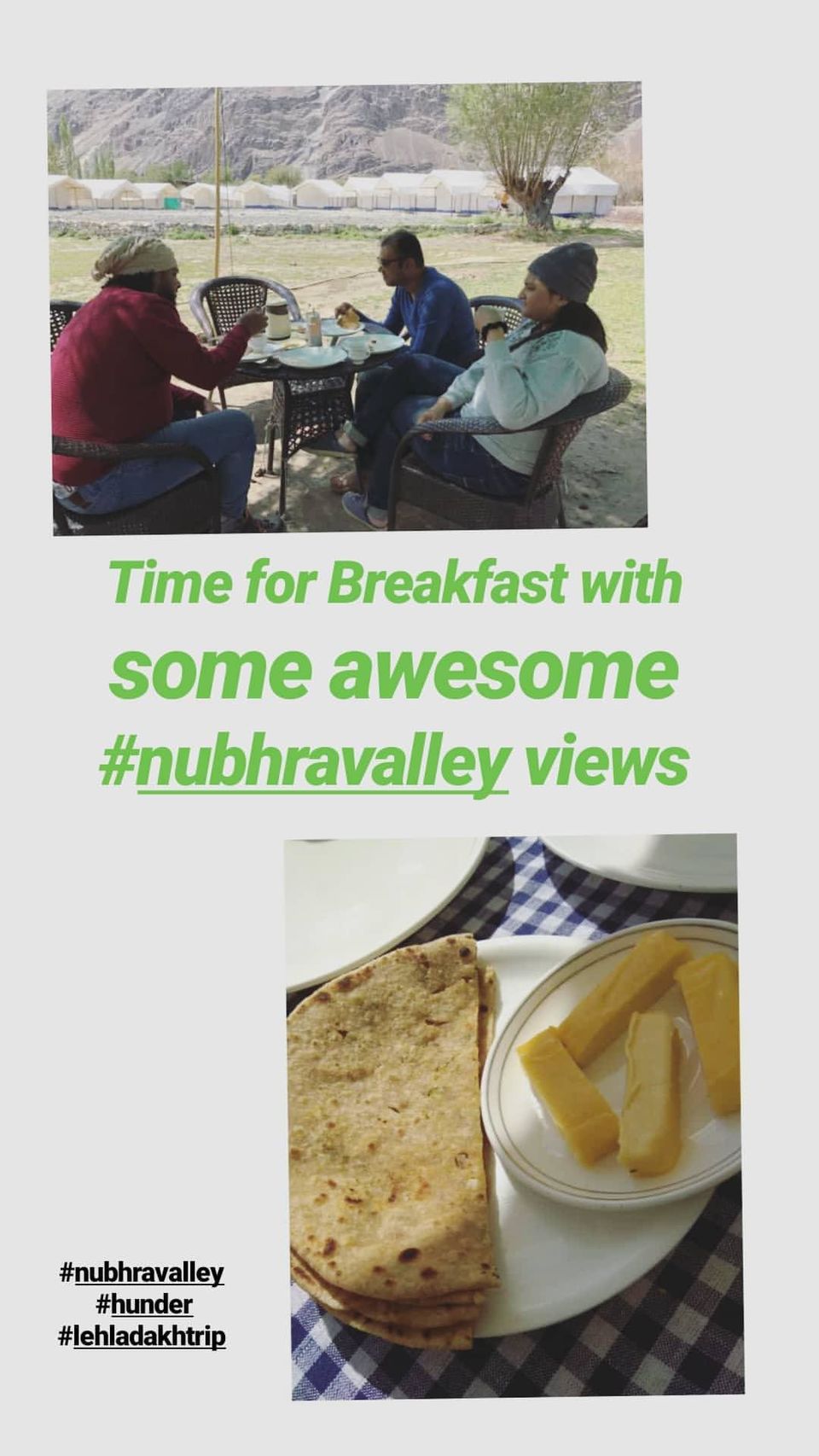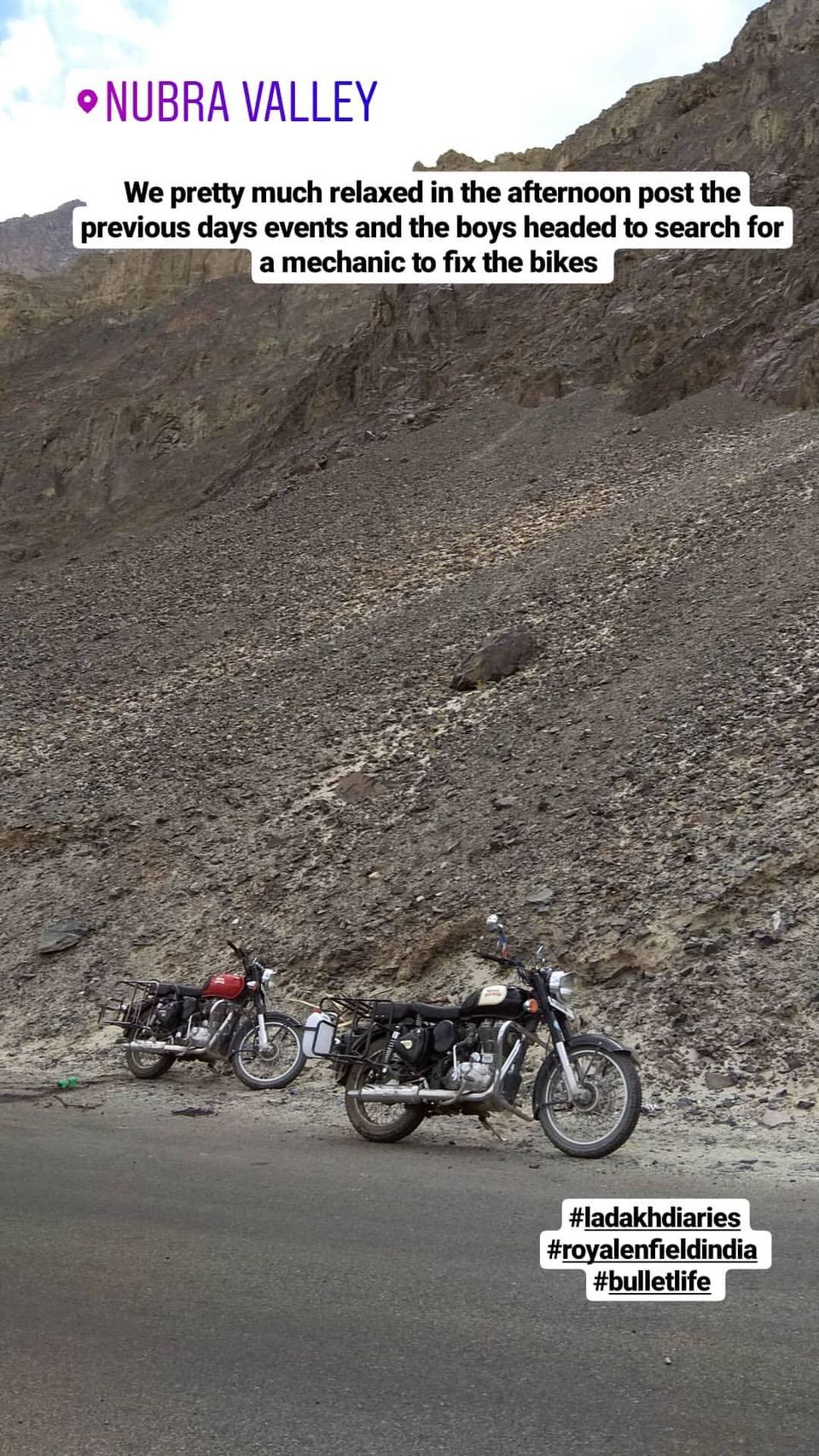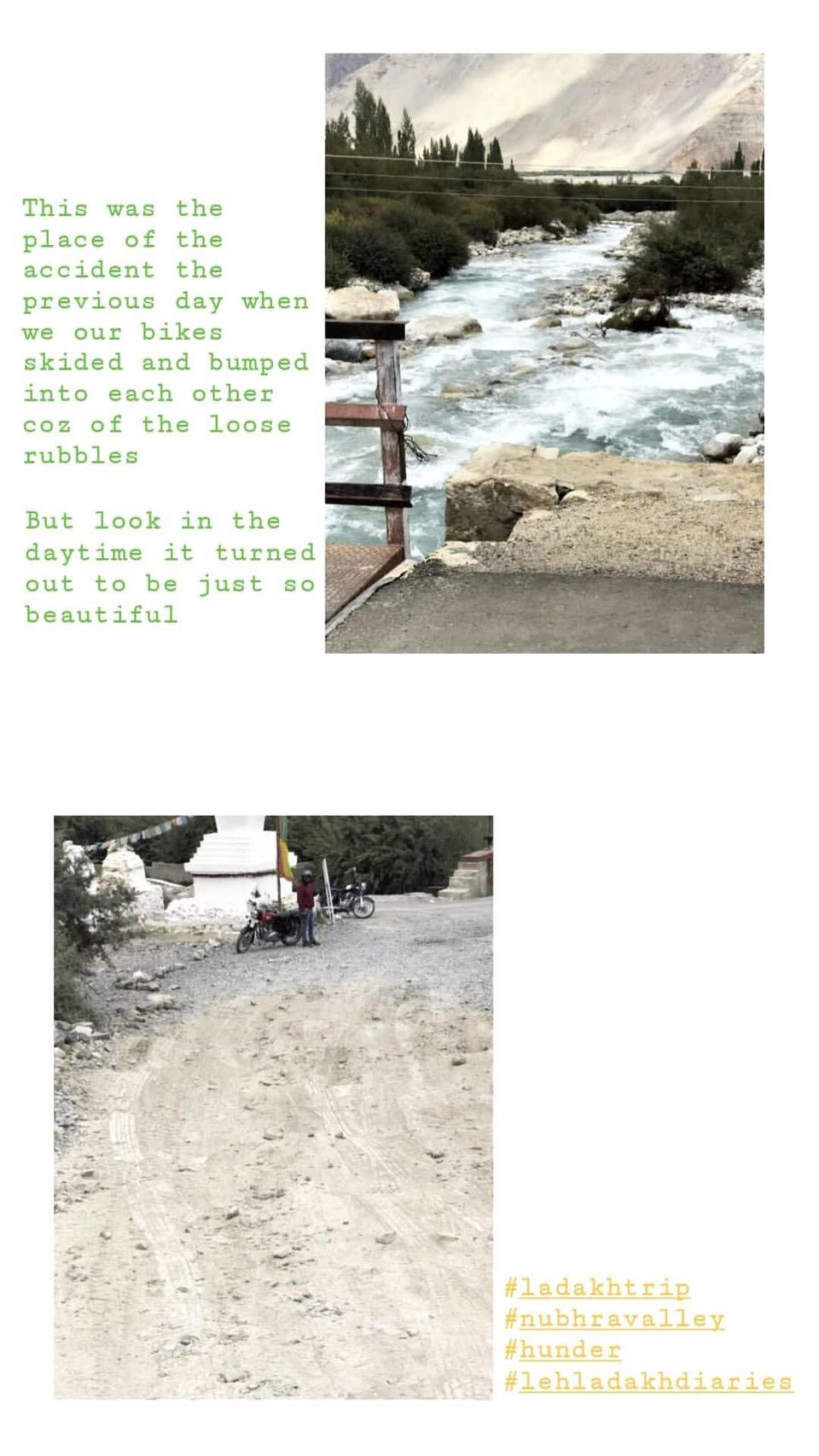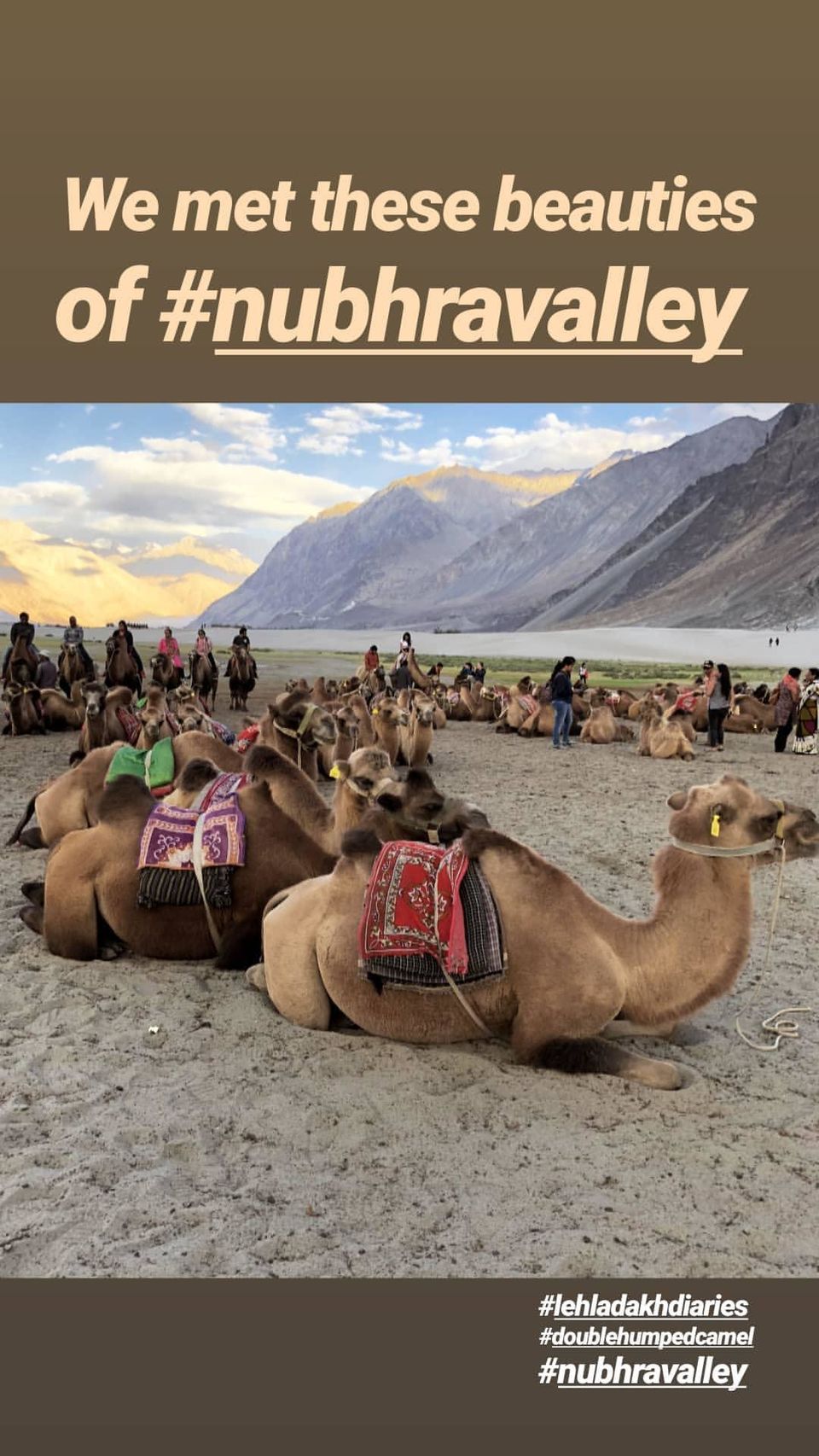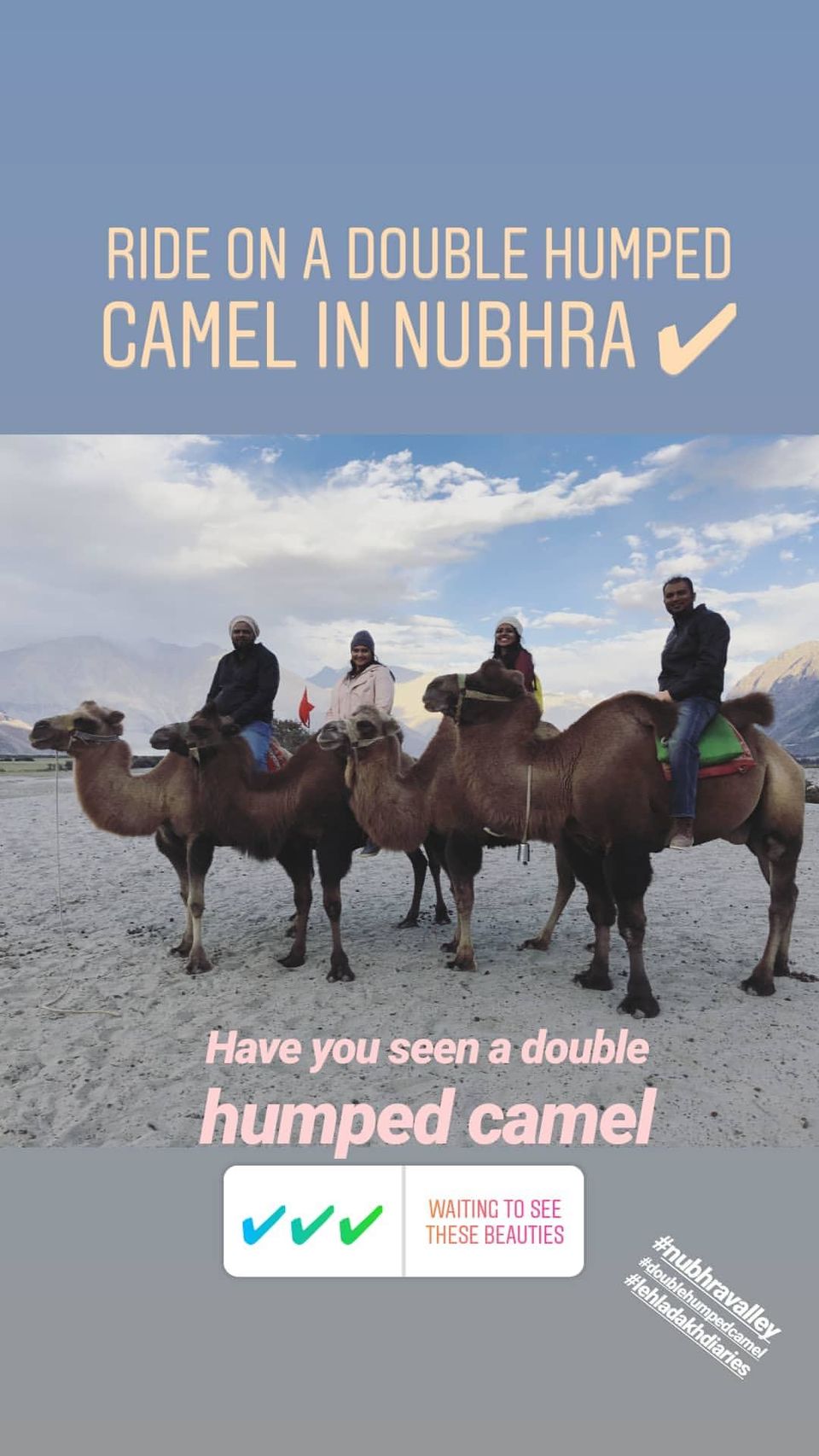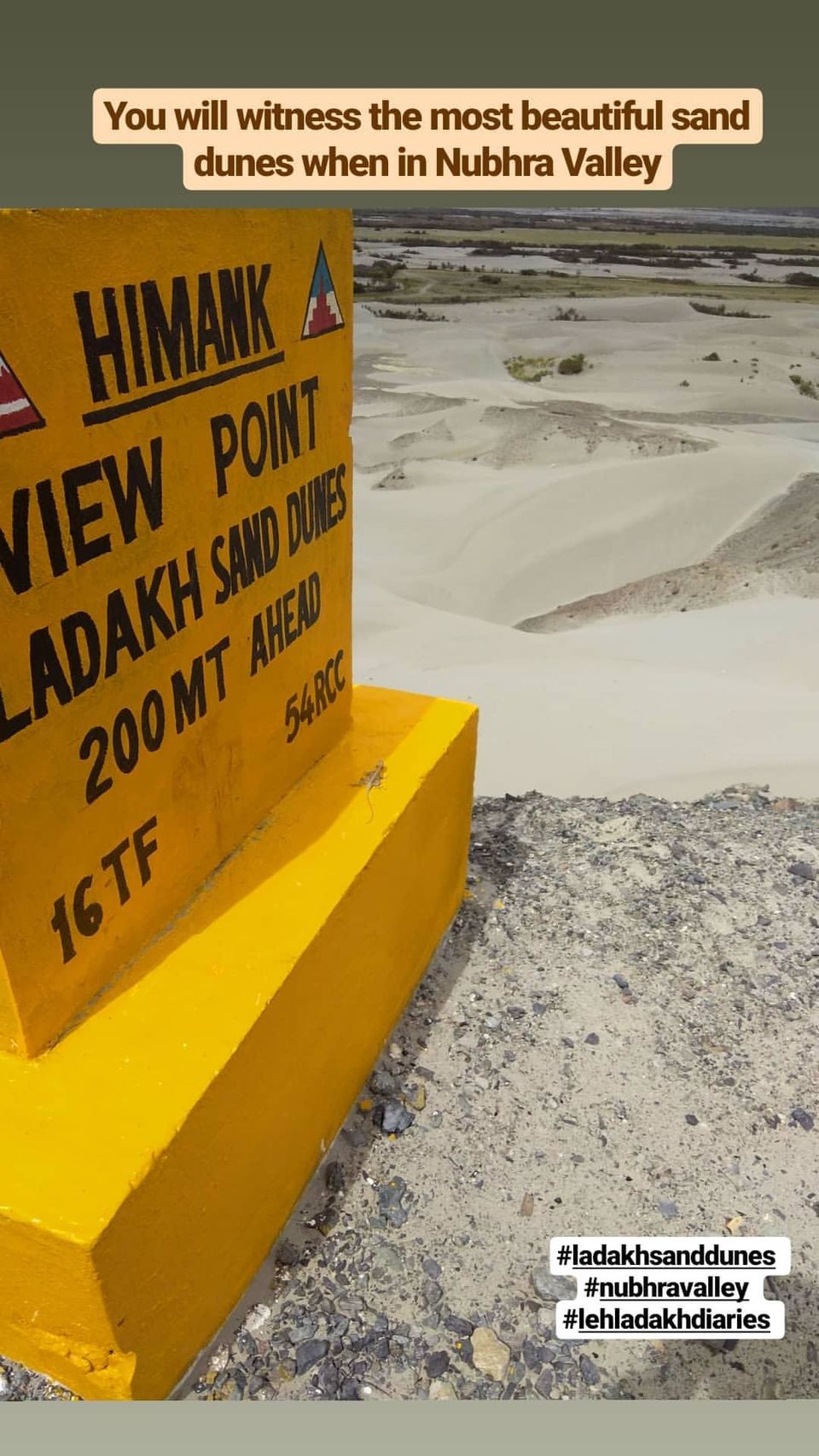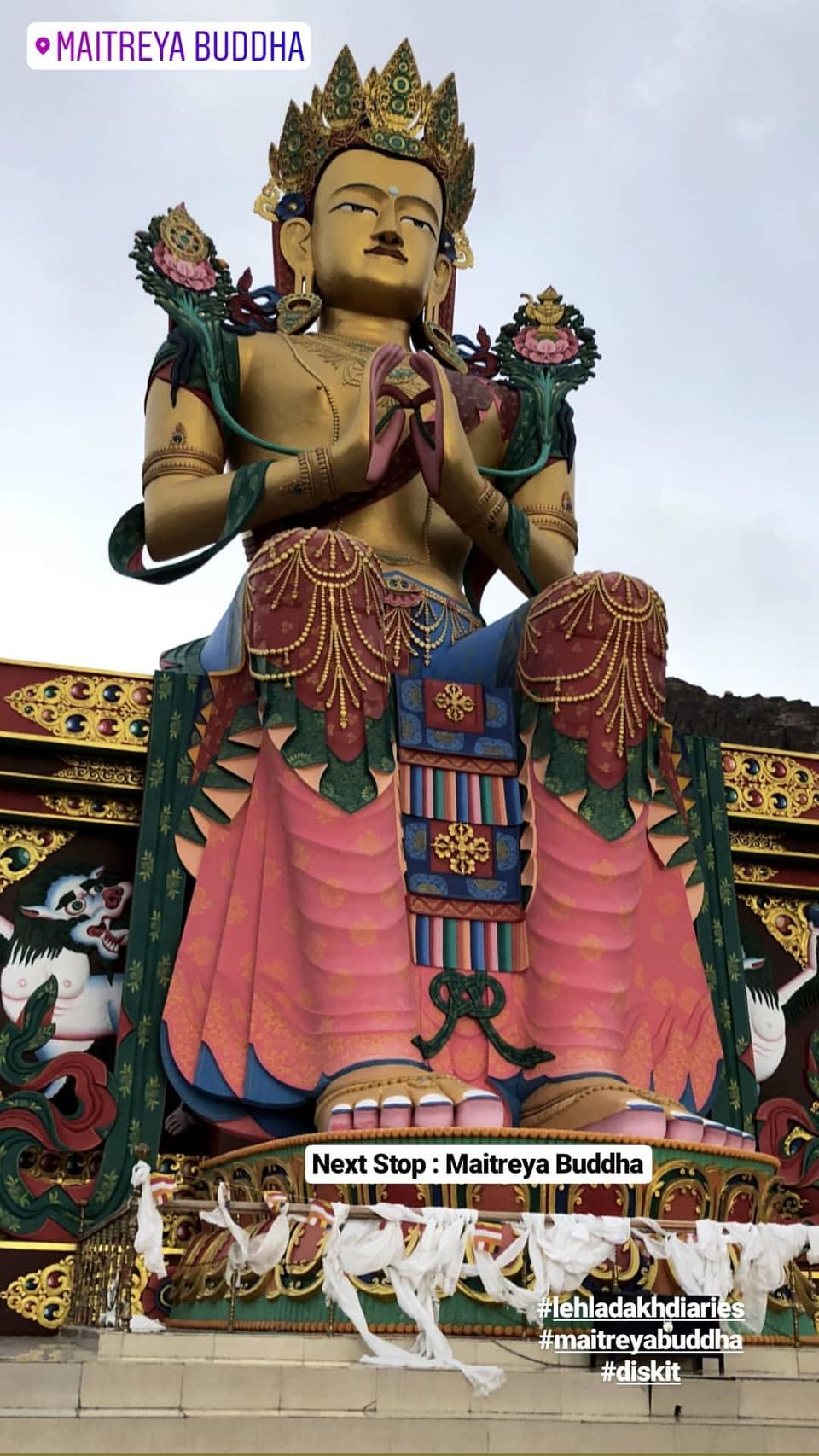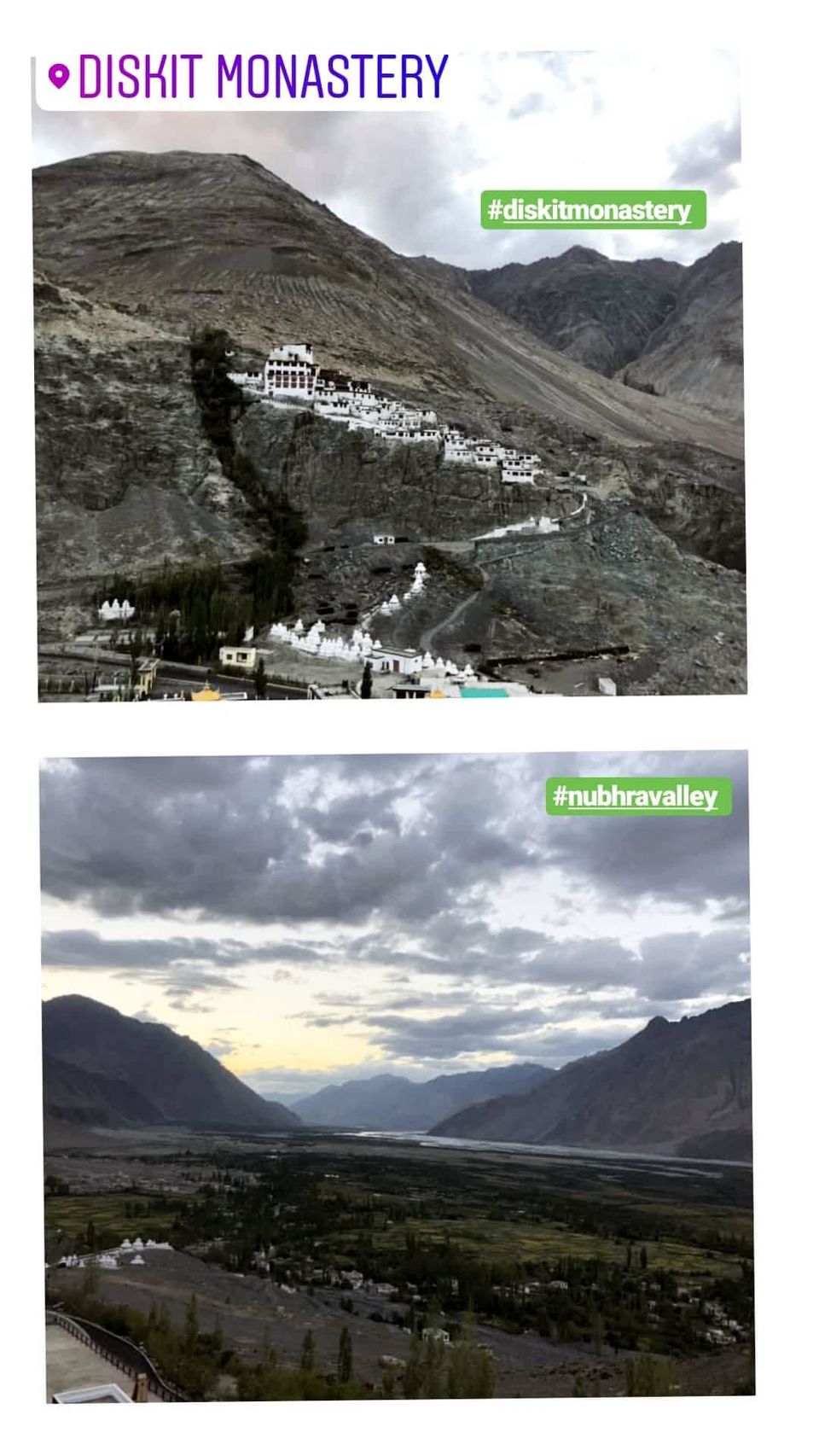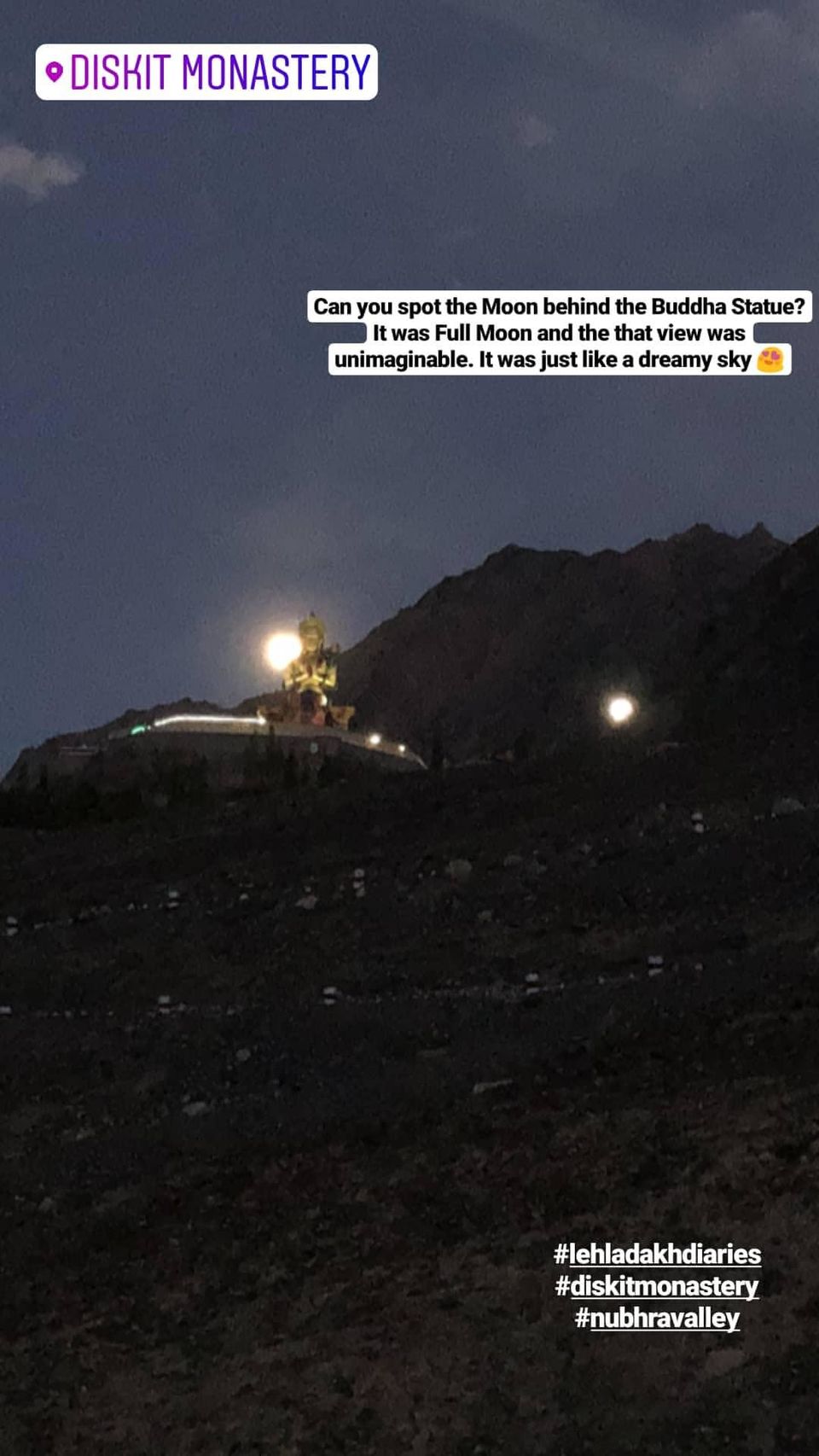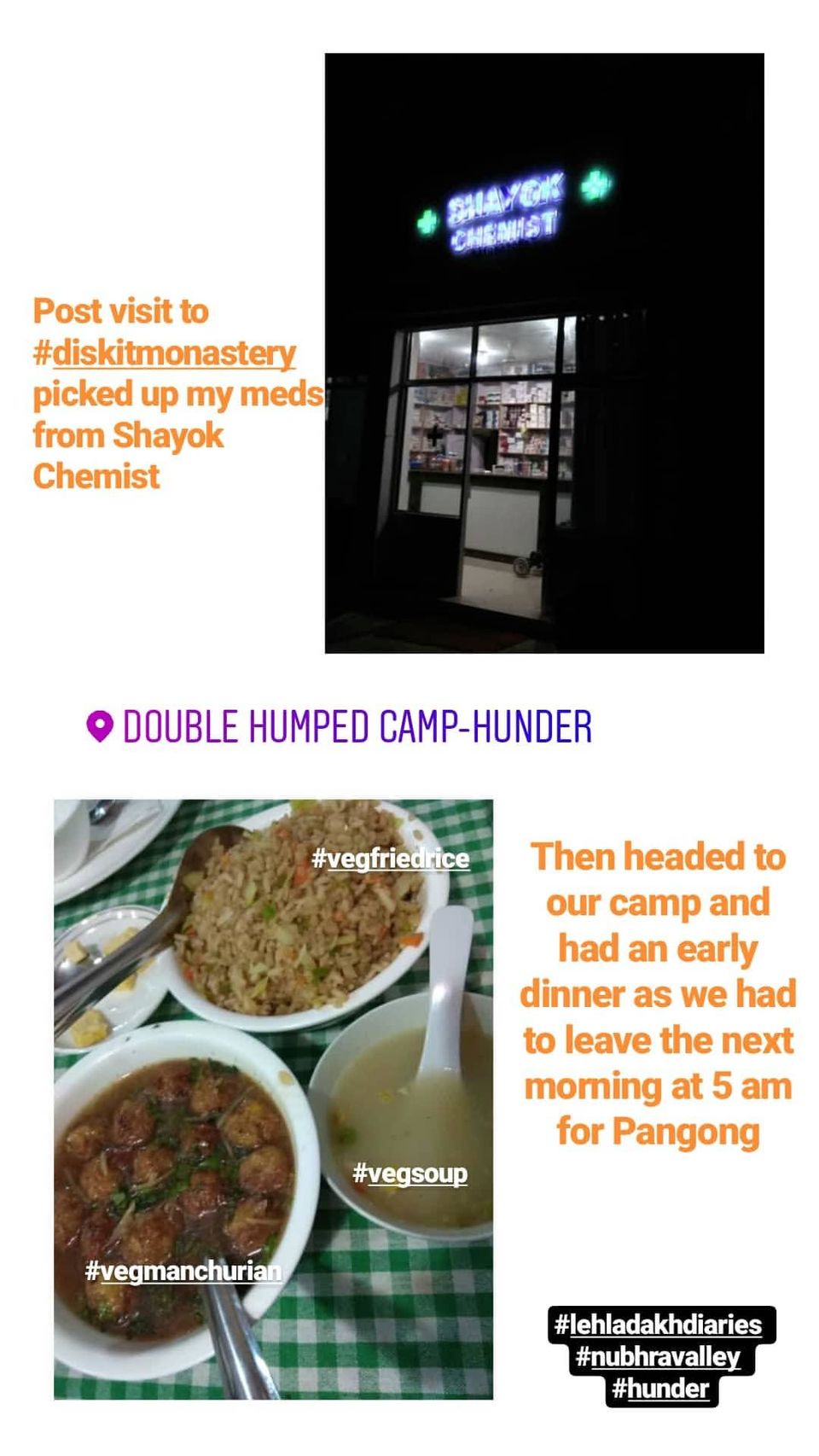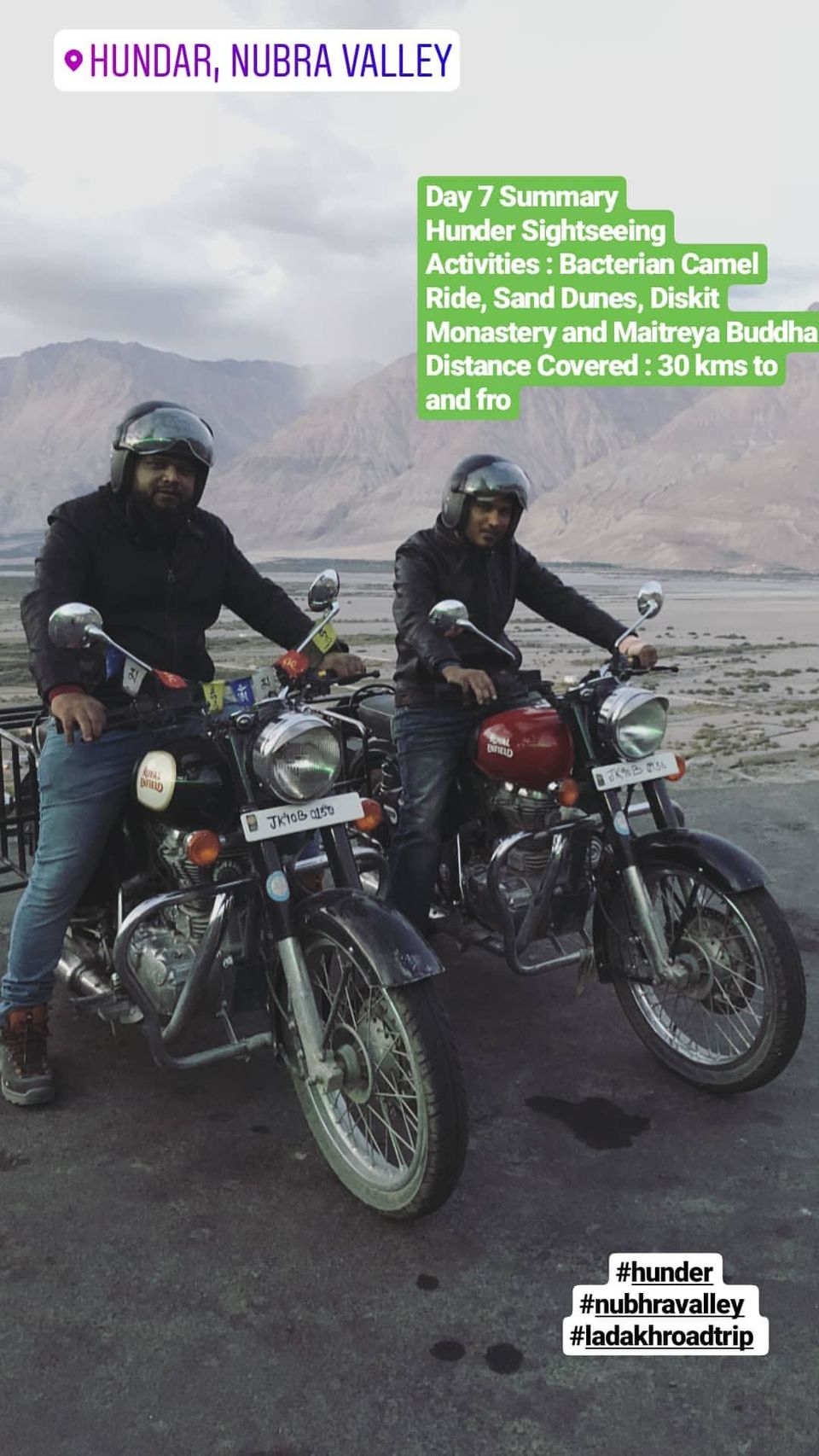 Hunder to Pangong Tso via Shyok River : We set early at 5 am to reach Pangong Tso as we had to ride around 165 kms and also there were many river streams crossing and the locals had advised to leave as early as possible to avoid the river stream strong flow. We started yet another adventurous journey passing through different colored landscapes and the white clouds and blue skies and those rugged vast mountains felt like it was a dream which we were living in and we didn't believe that our dream had finally come true. We traversed through the might Shyok River and reached Pangong Tso around 3 pm crossing around 3-4 river streams and the first sight of Pangong was just magical. You must come to this place guys atleast once is your lifetime.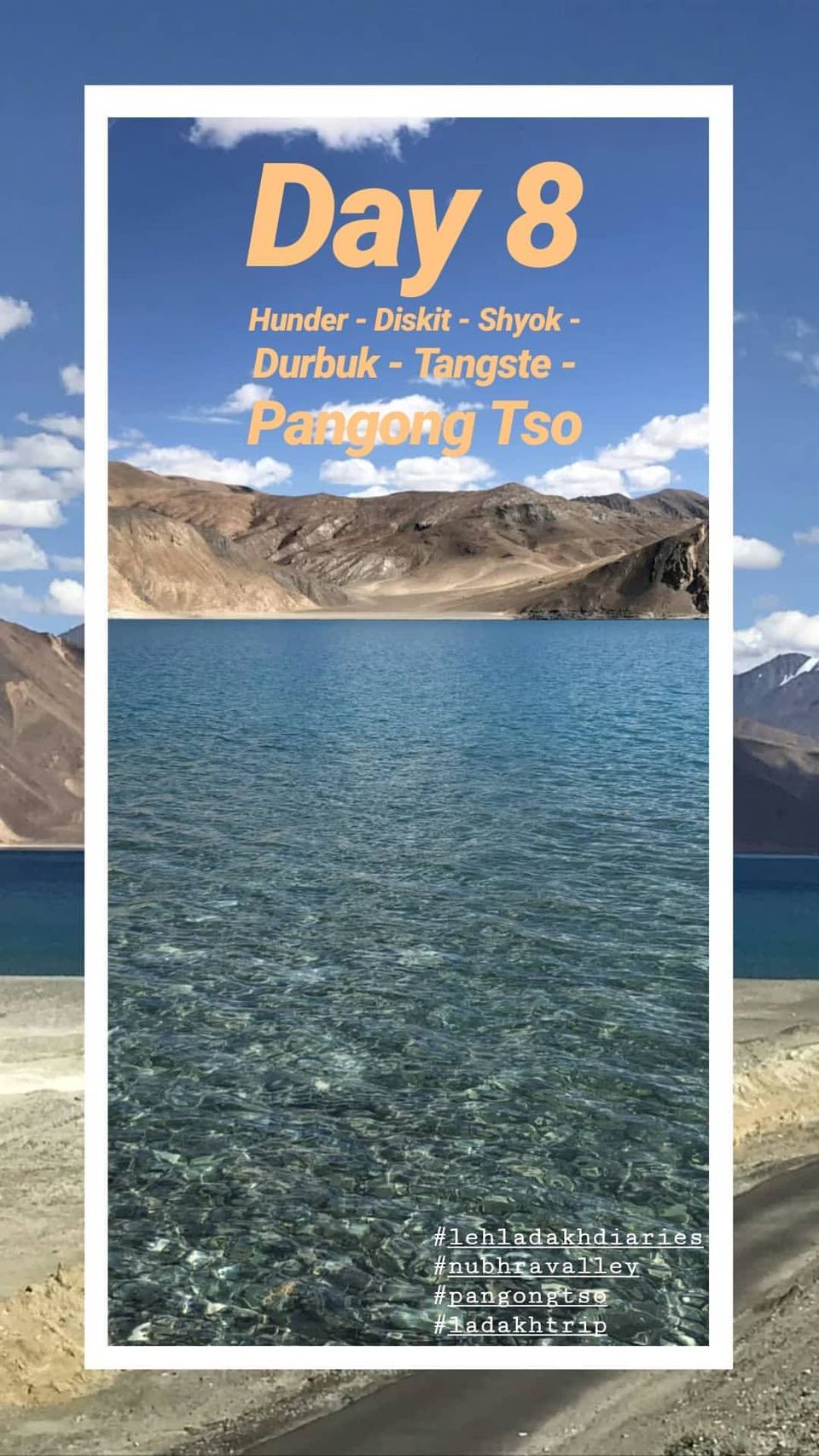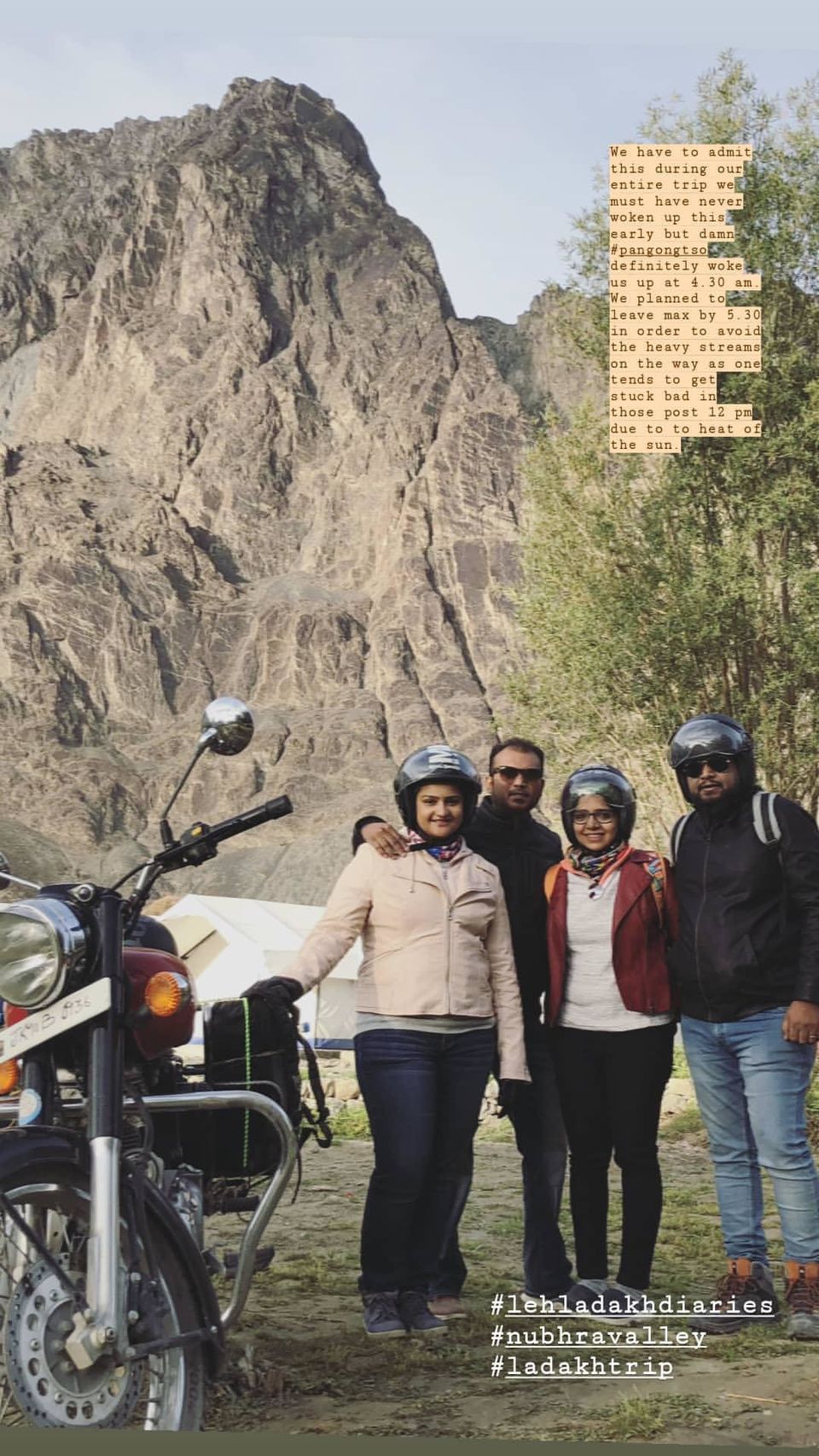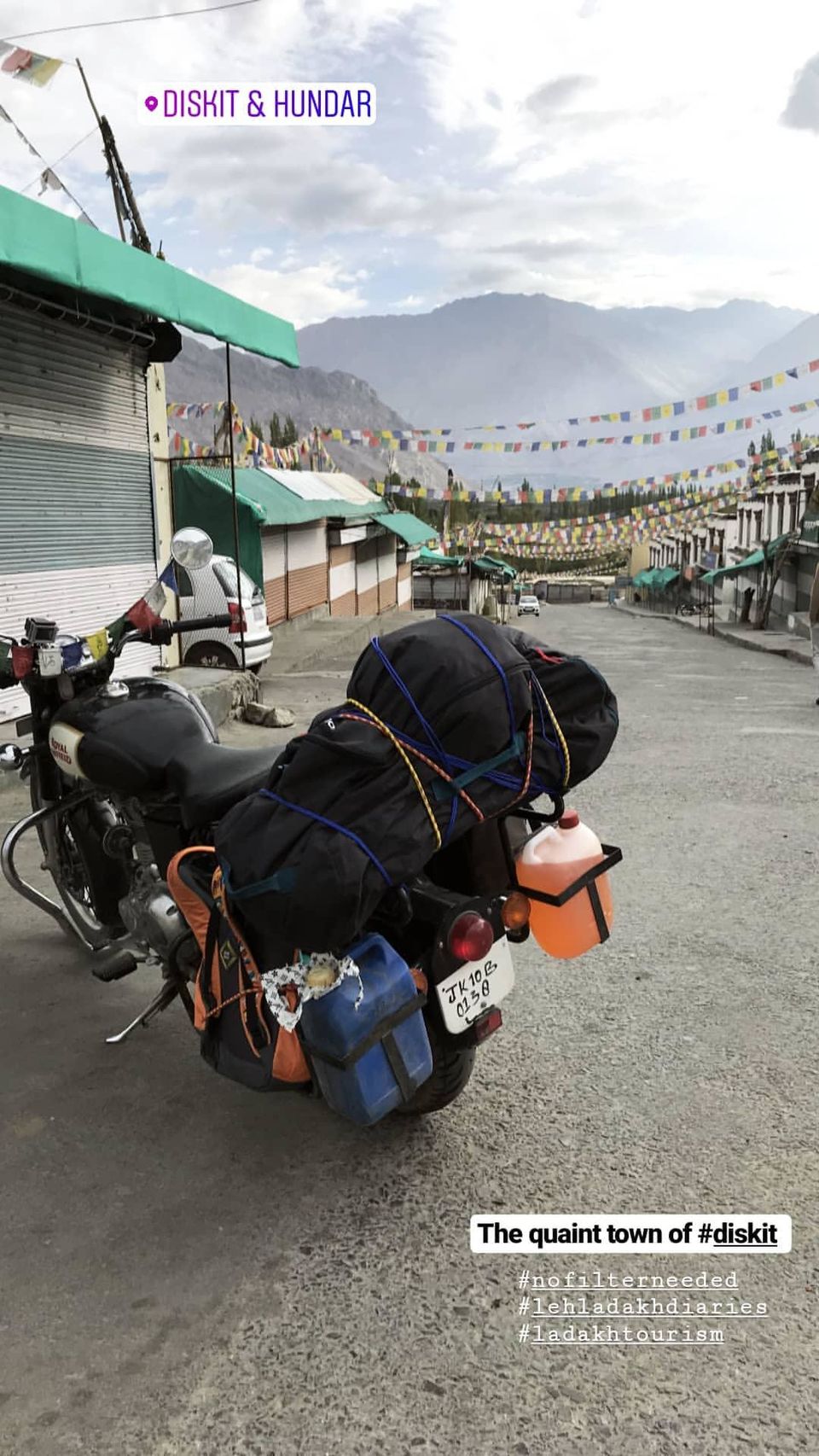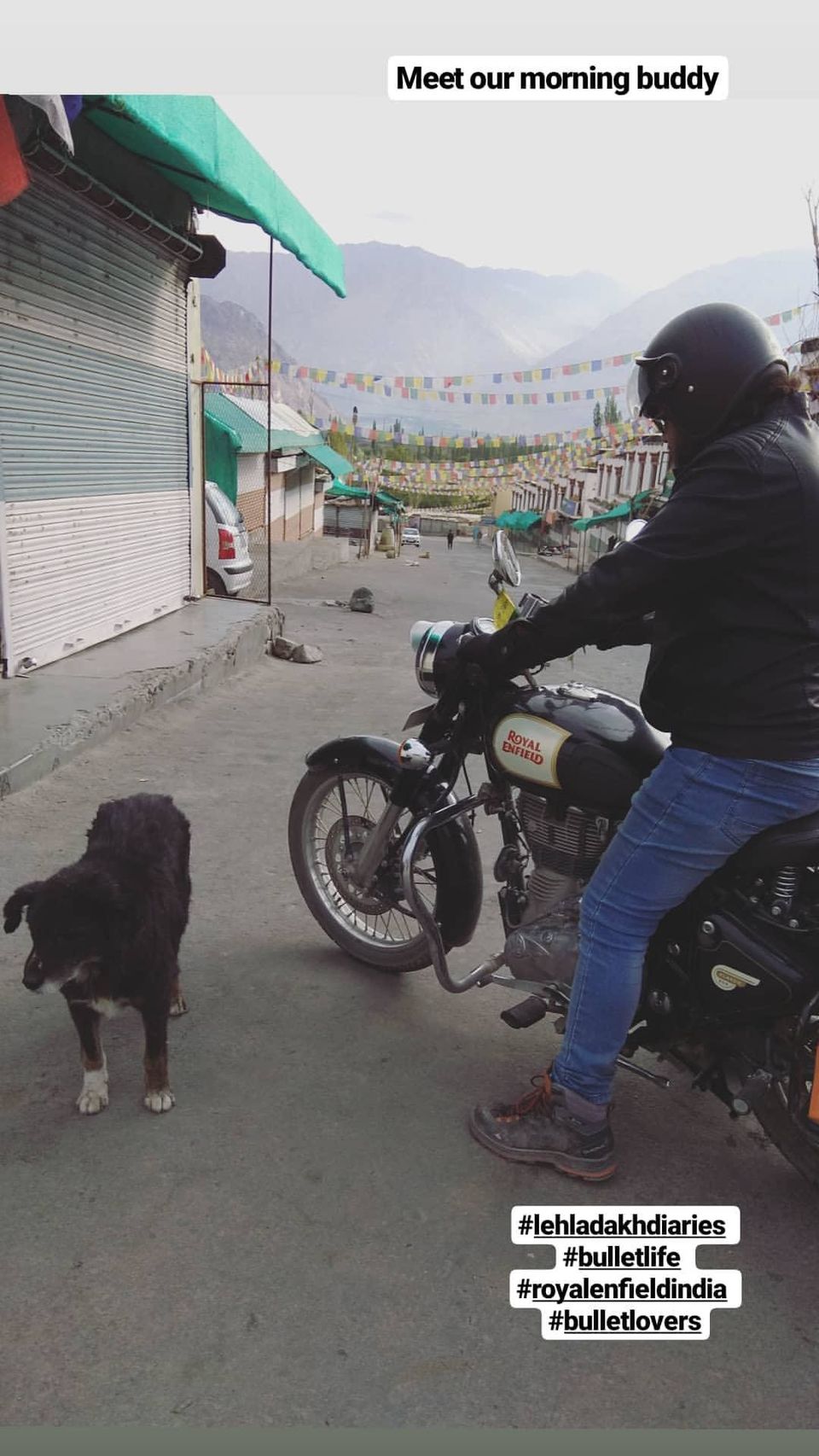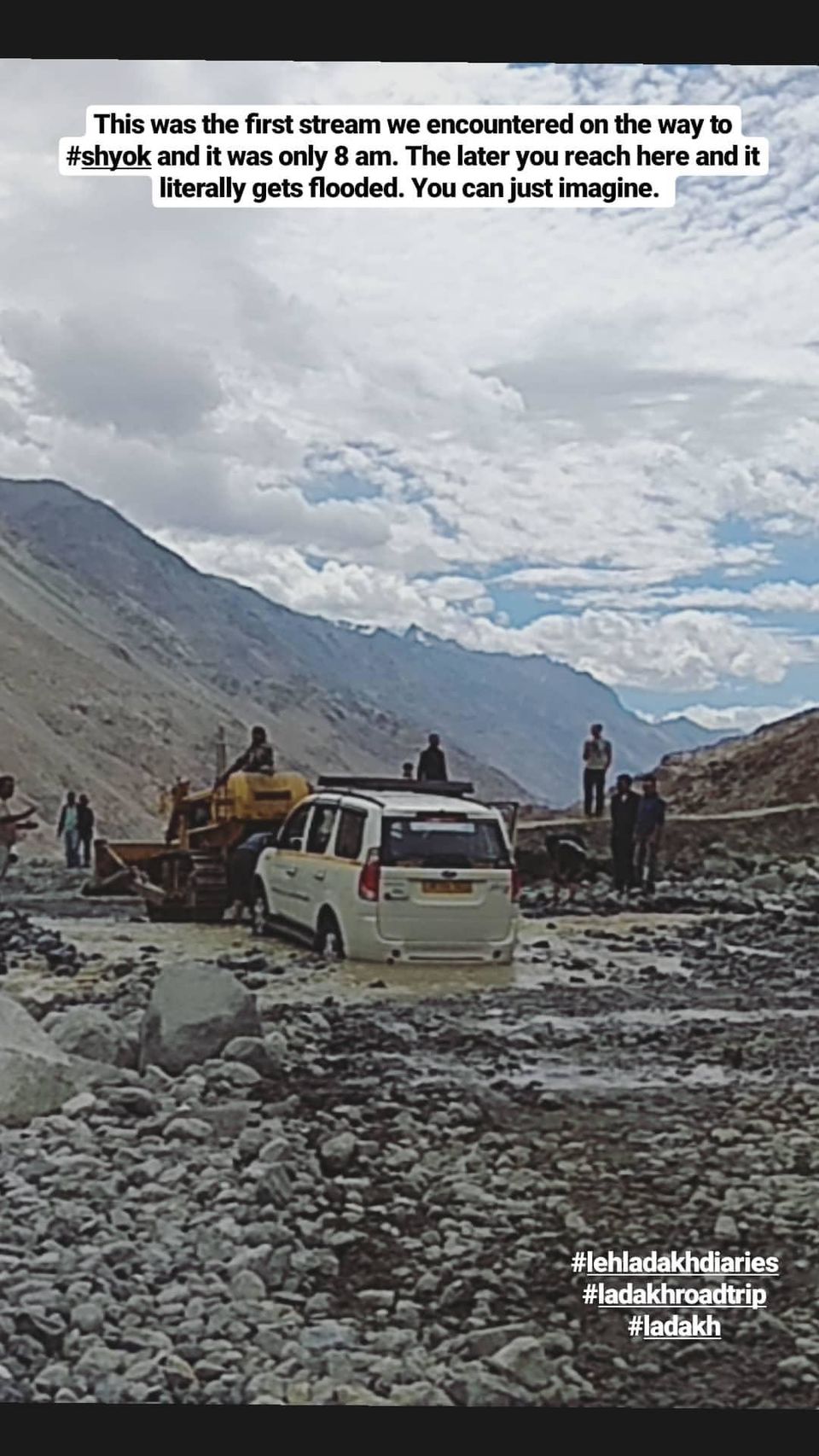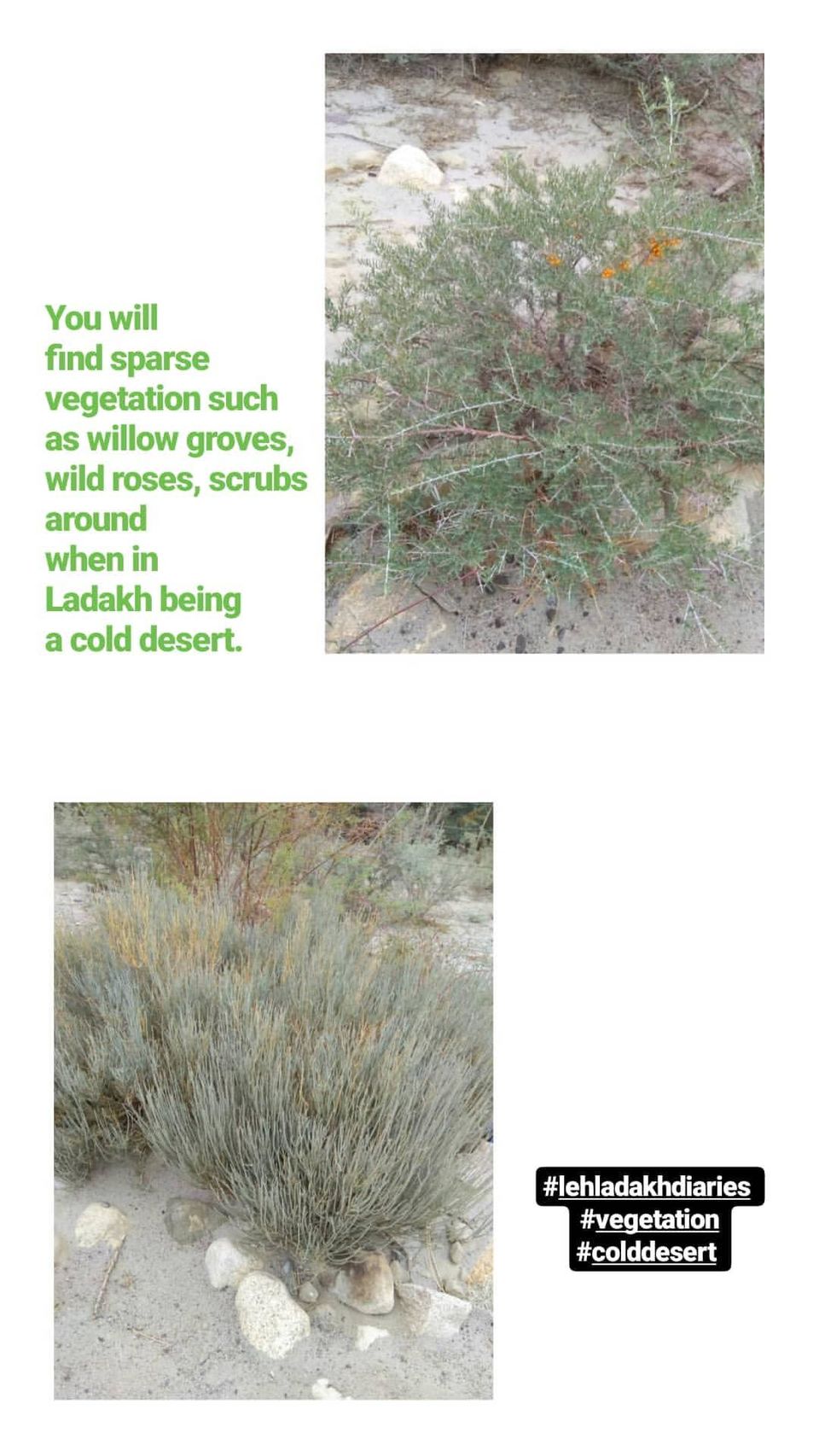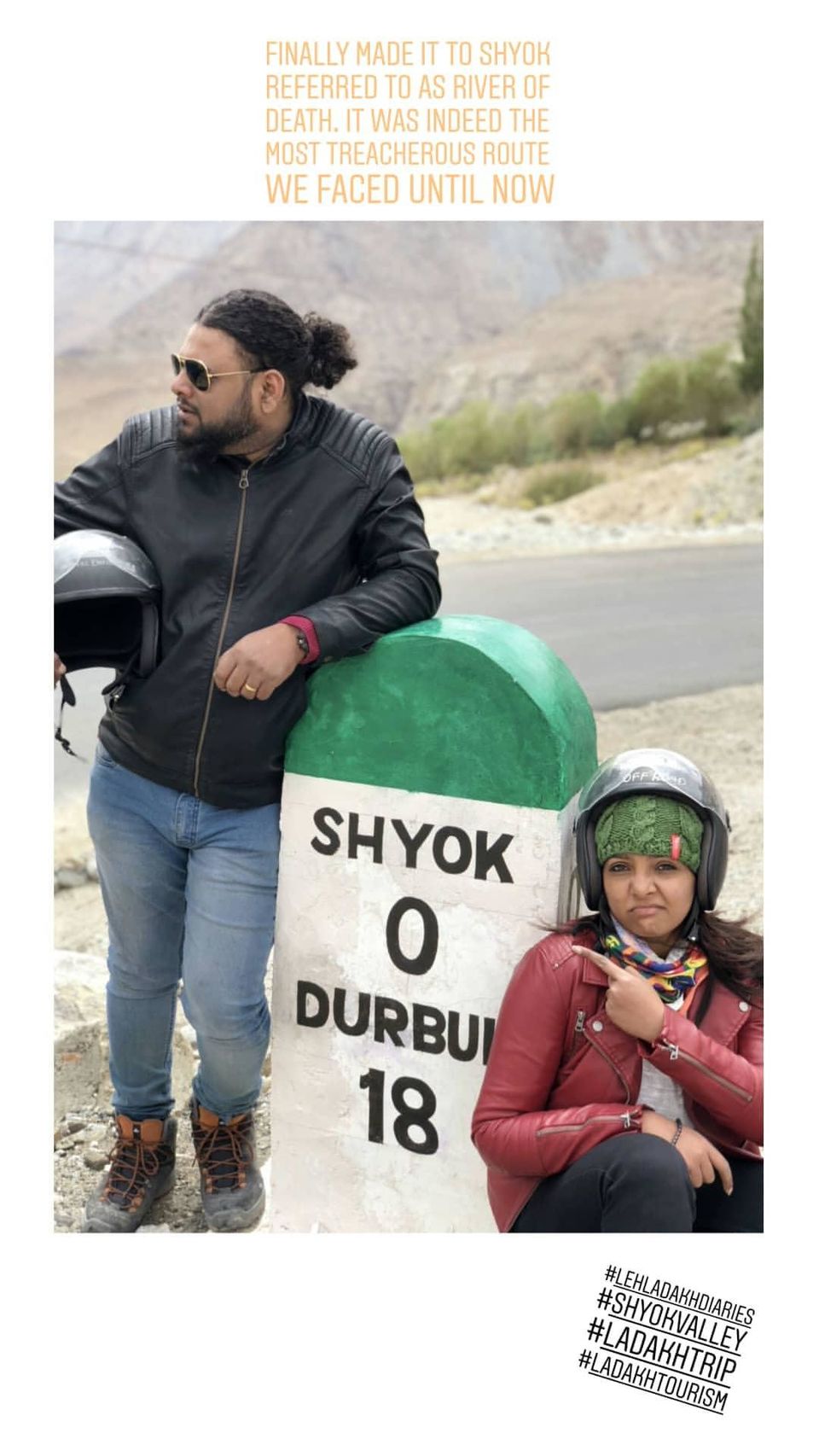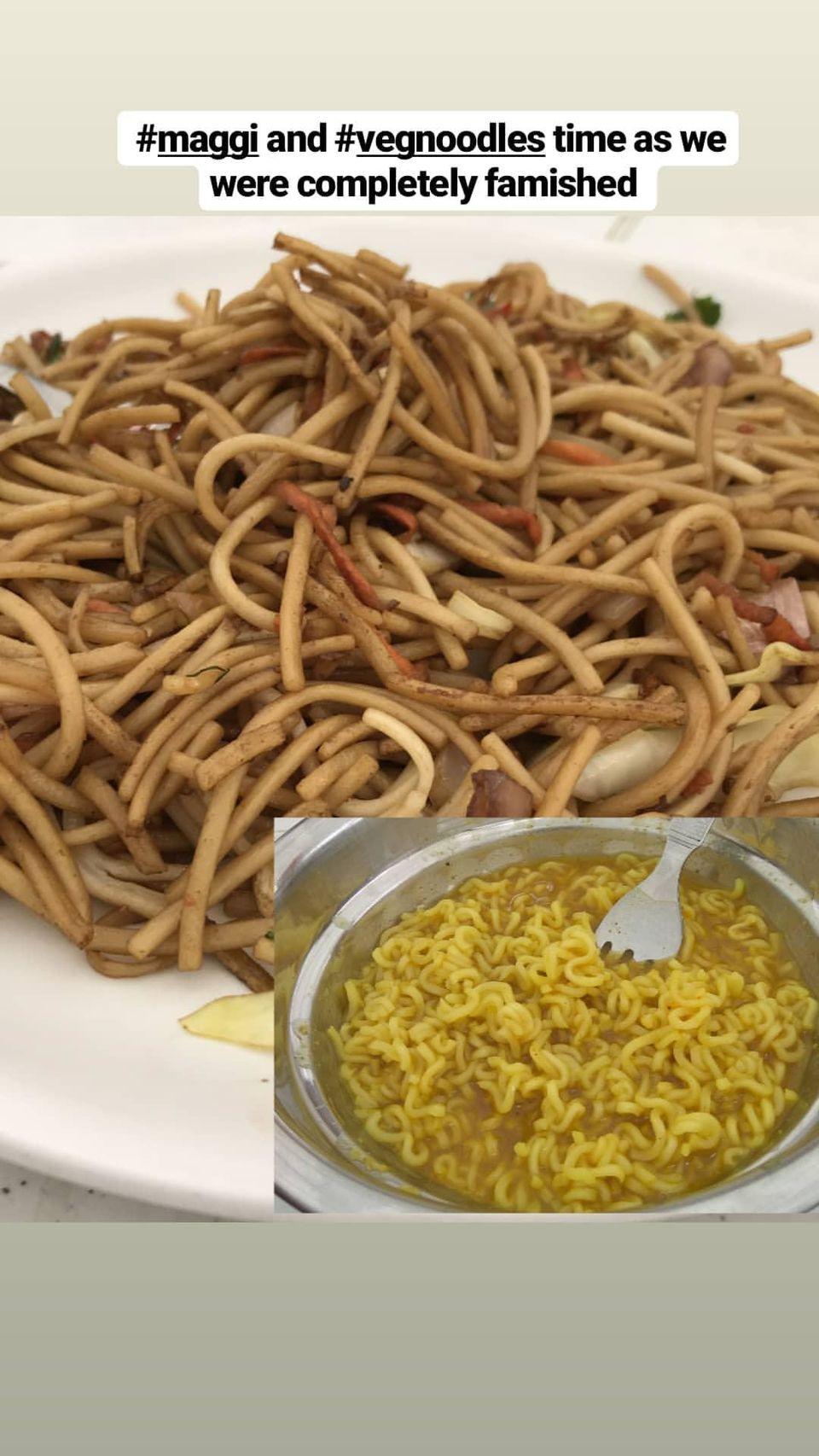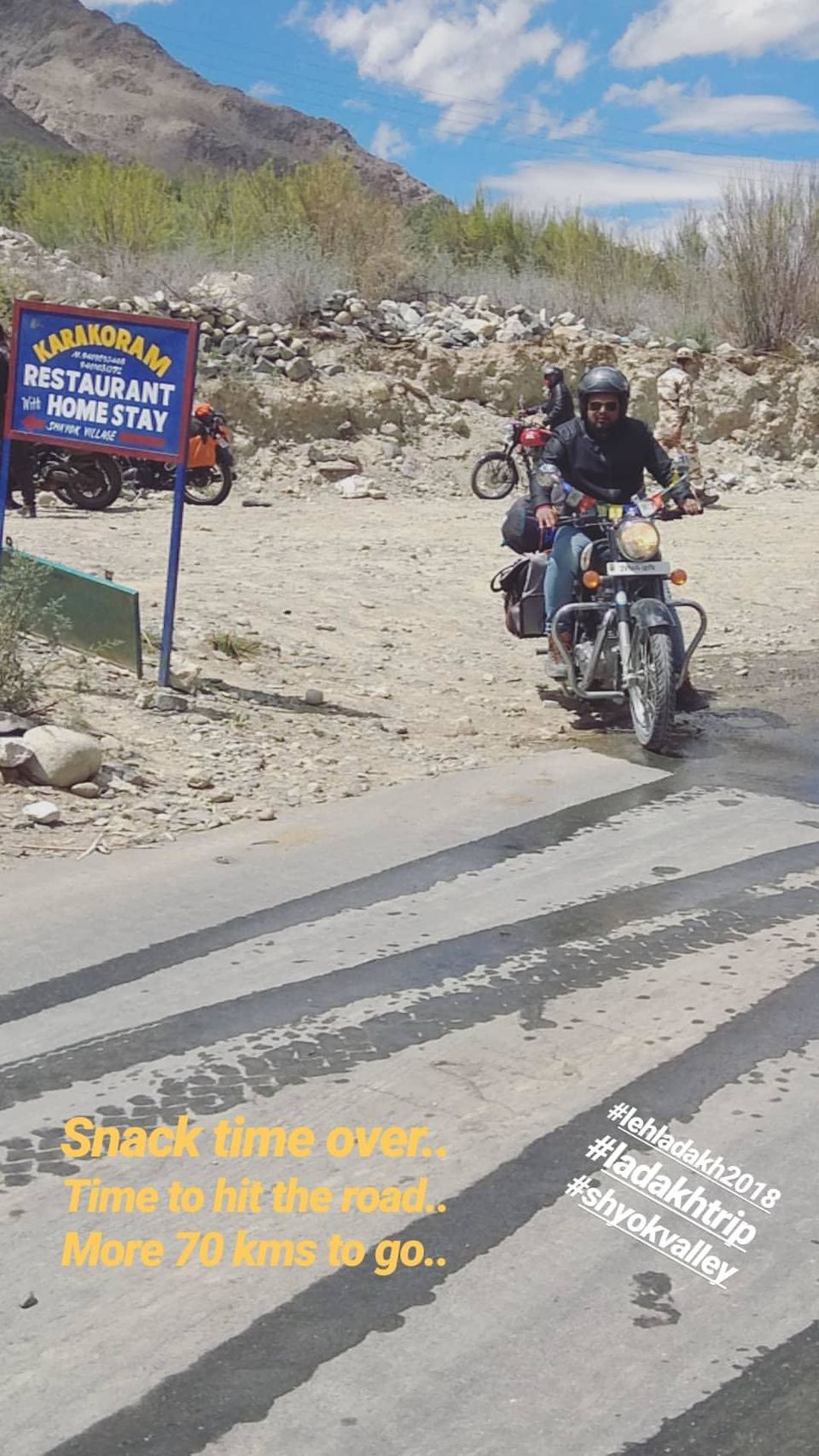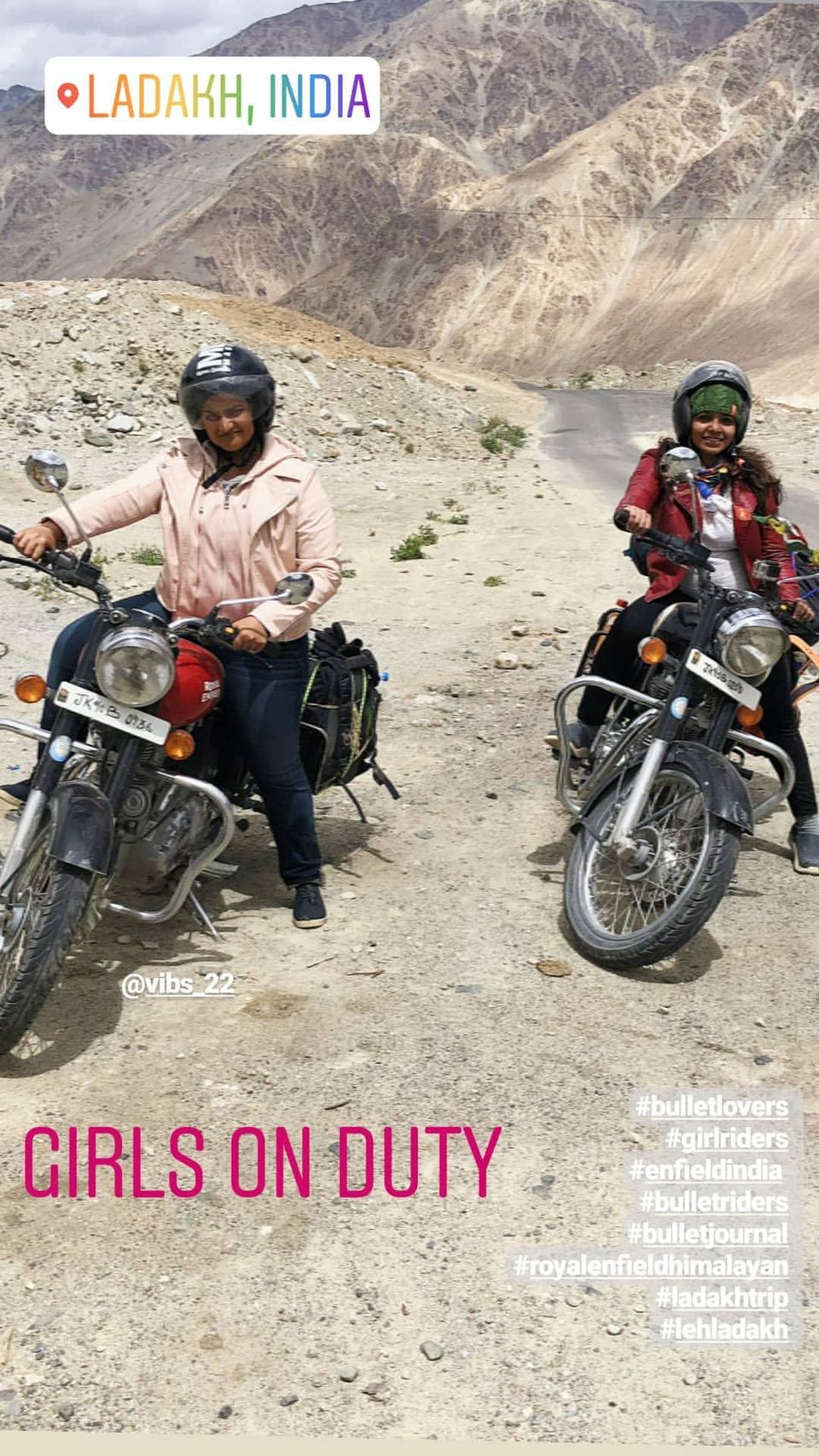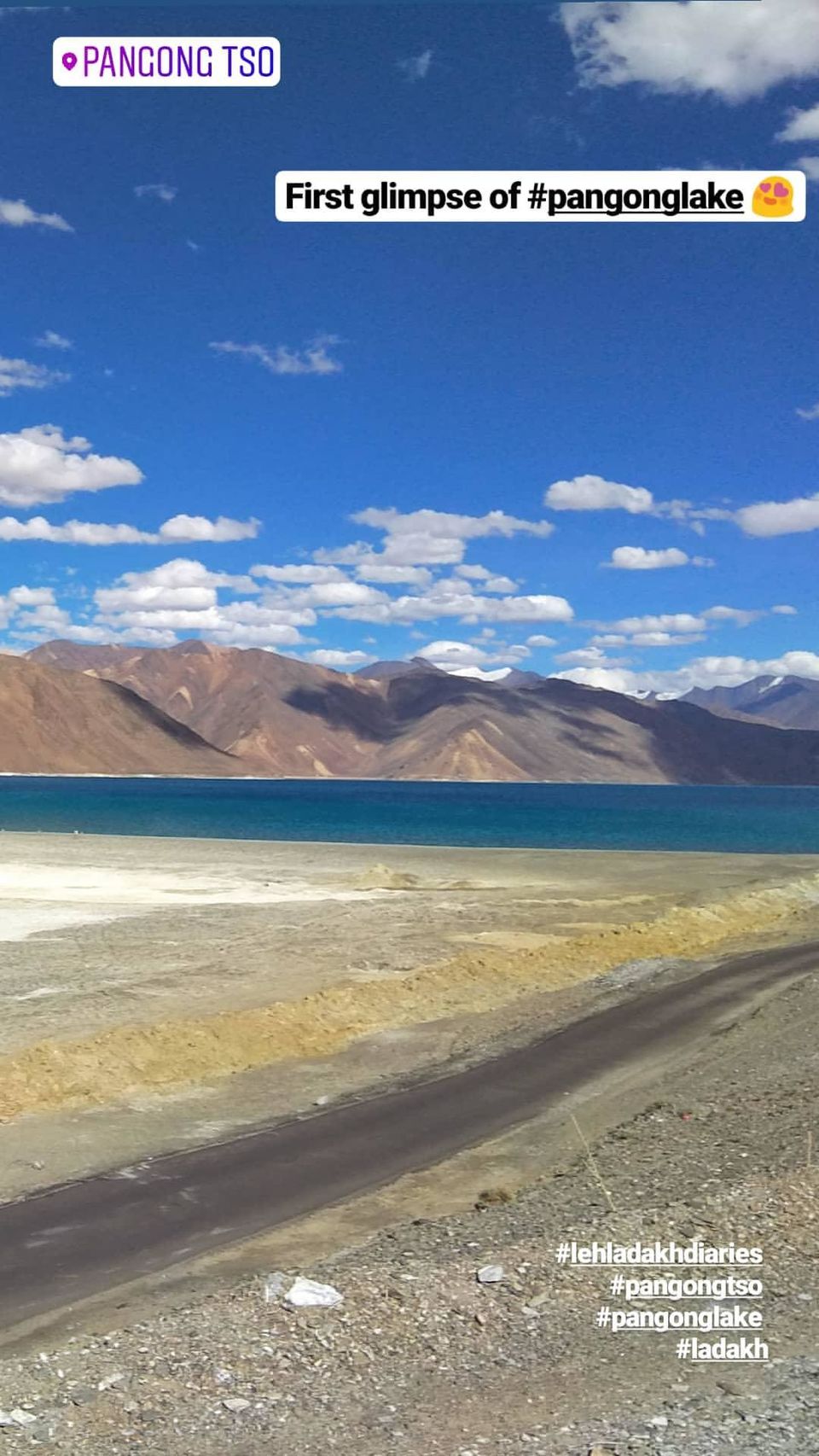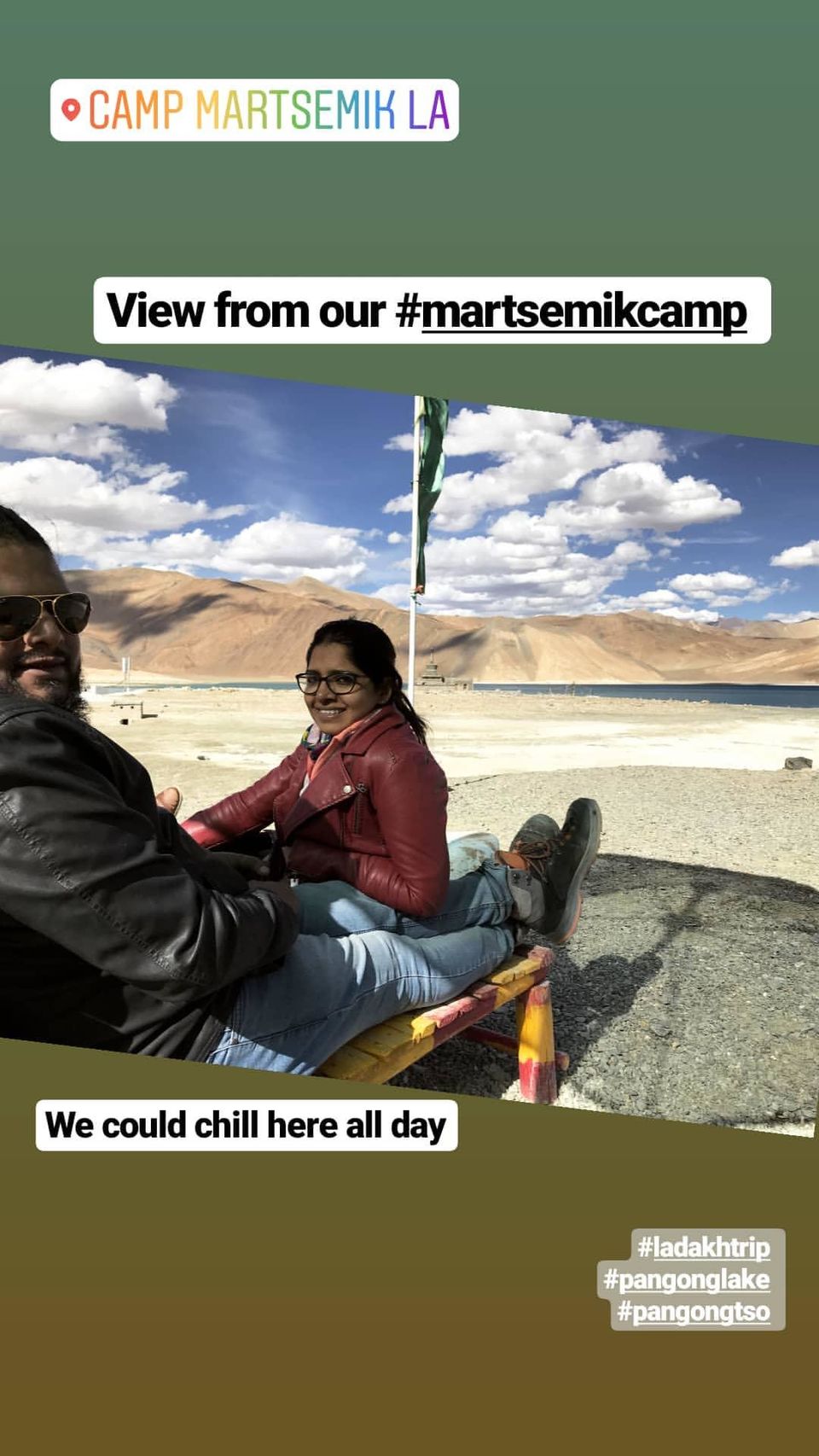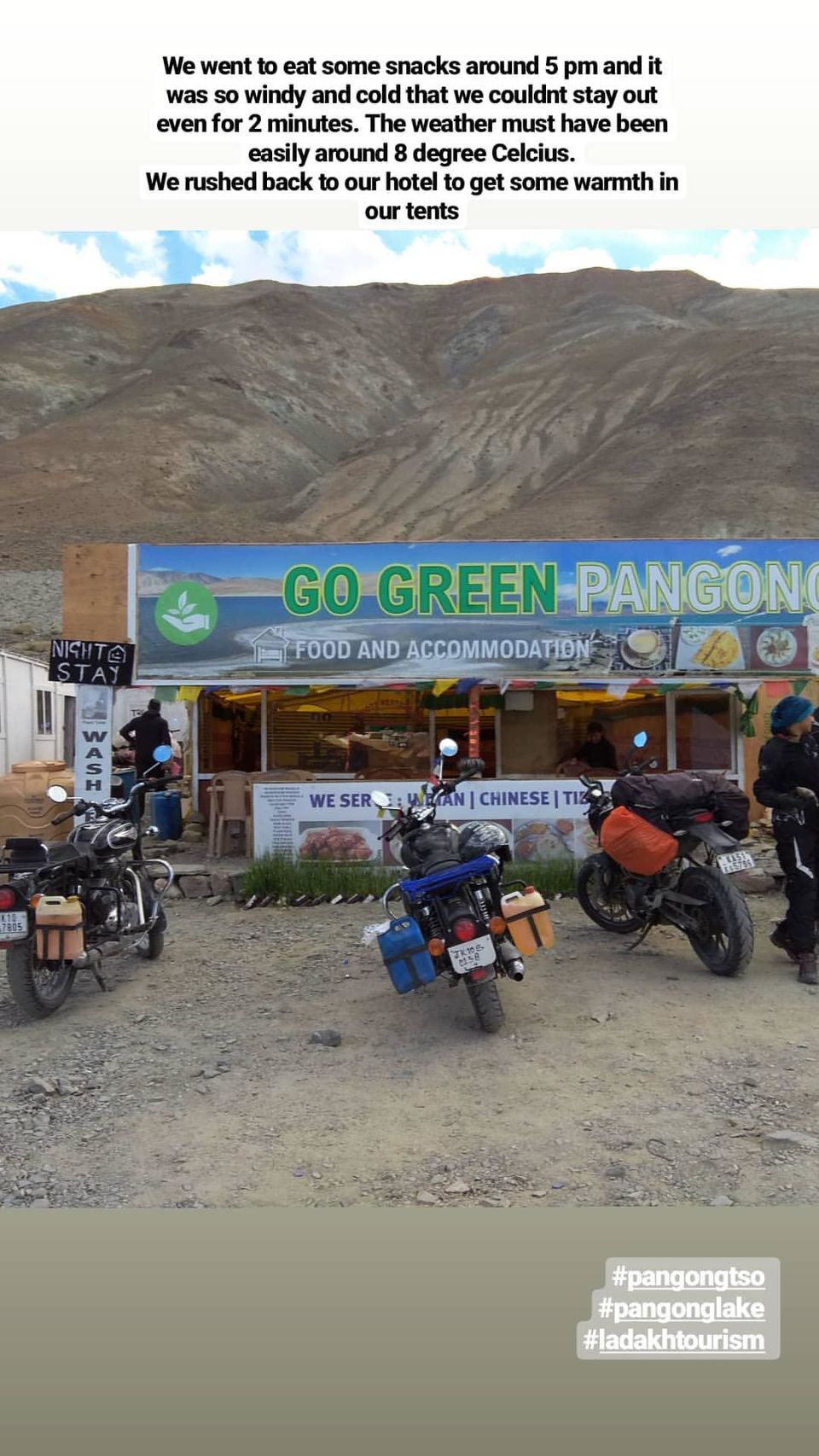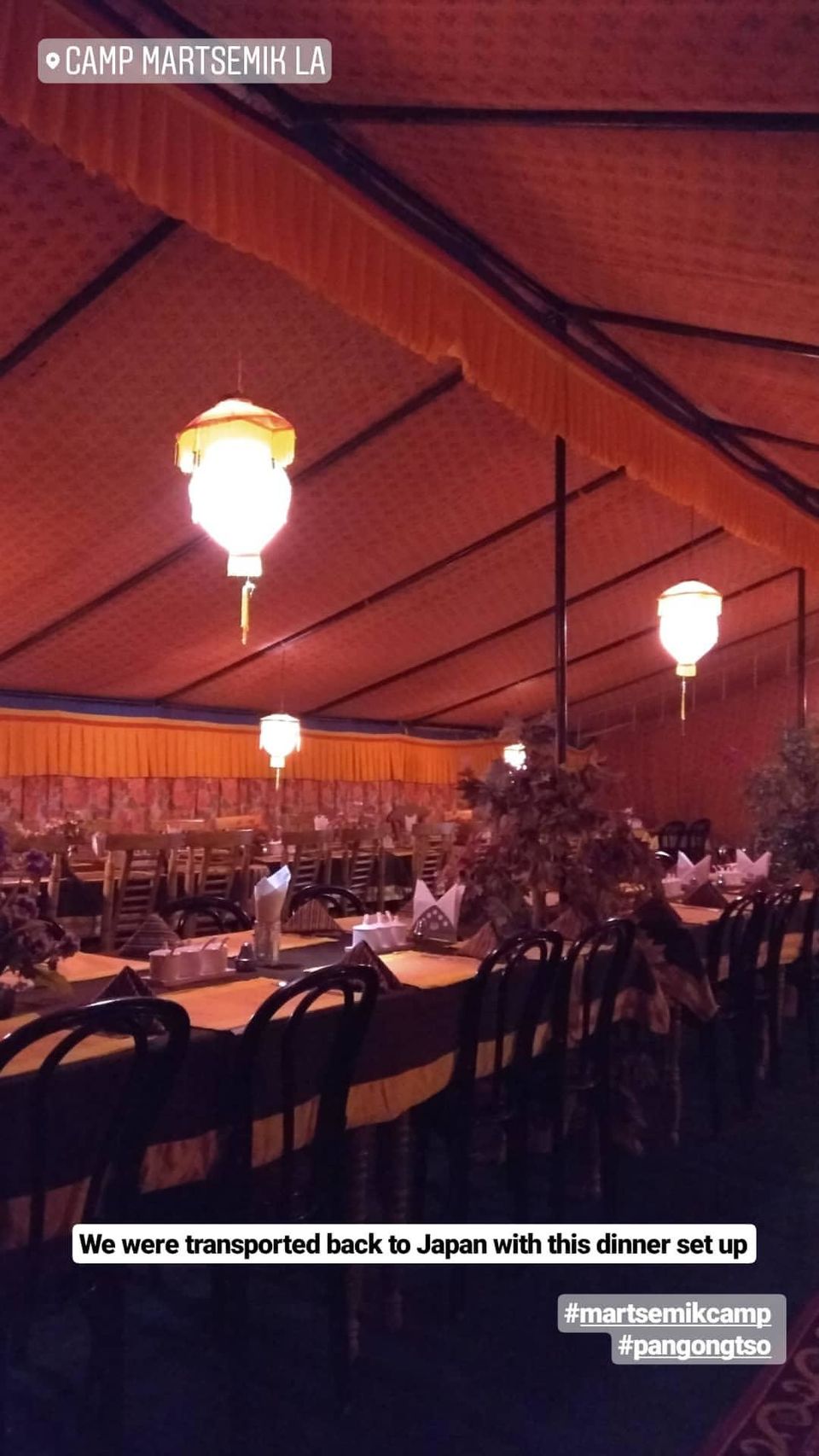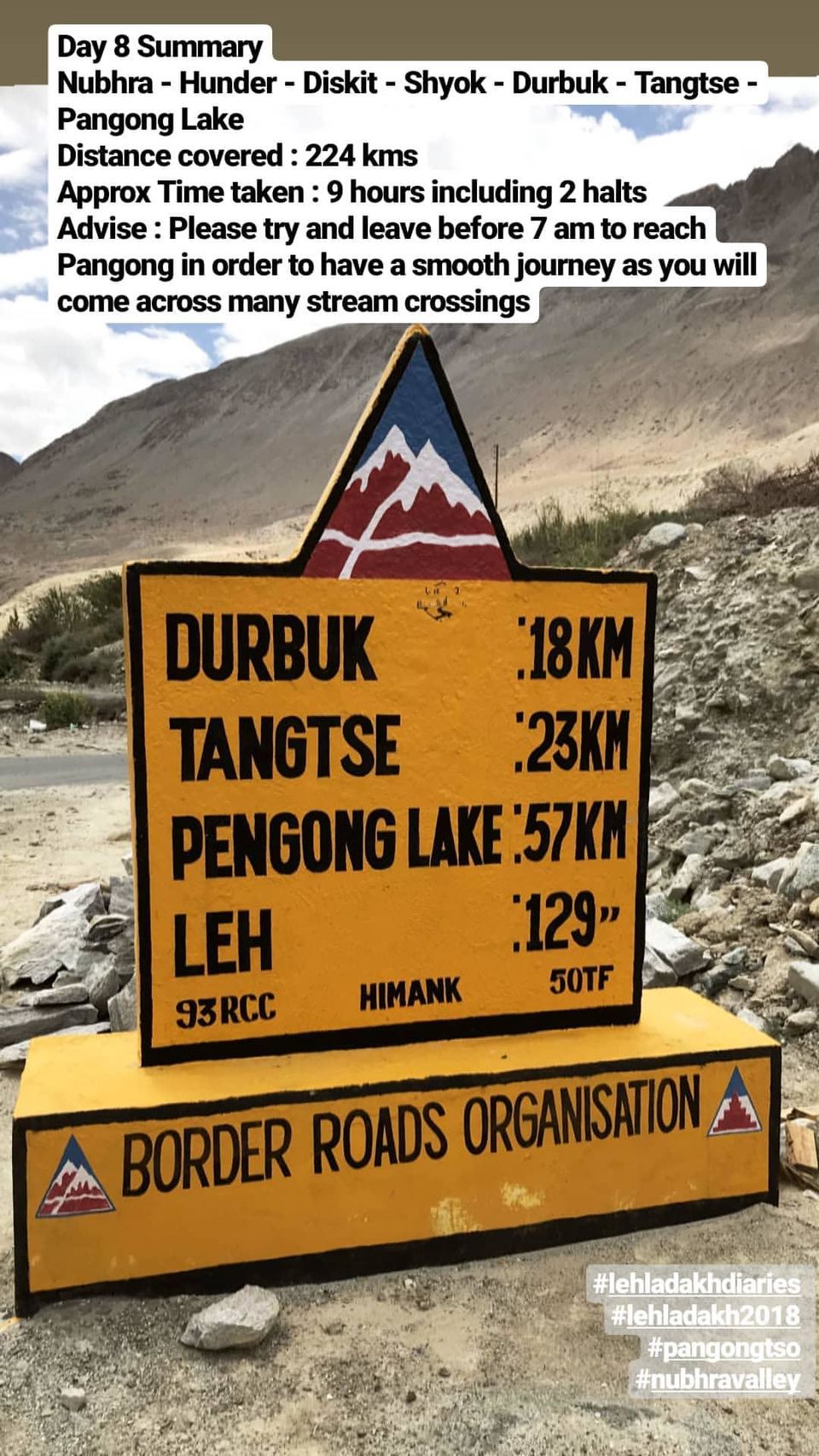 Pangong Tso to Leh via Changla Pass: Today we were leaving Pangong Tso and heading back to Leh which was around 150 kms journey. We had our breakfast early and headed to Pangong lake to take in the last views and headed onwards to Leh. The best part about each journey in Ladakh was the different landscapes one witnessed and the beauty of India. We stopped by at Tundup Restaurant in Durbuk whihc is a complete military area and then headed towards Changla Pass which is at an elevation 5,360 m or 17,590 ft and the second highest and the second highest motorable road in the world. We reached Leh around 6 pm and checked in at Ree Hostel by Raybo. Did some souvenir shopping from Leh market and Went for our last dinner in Leh at Gesmo restaurant.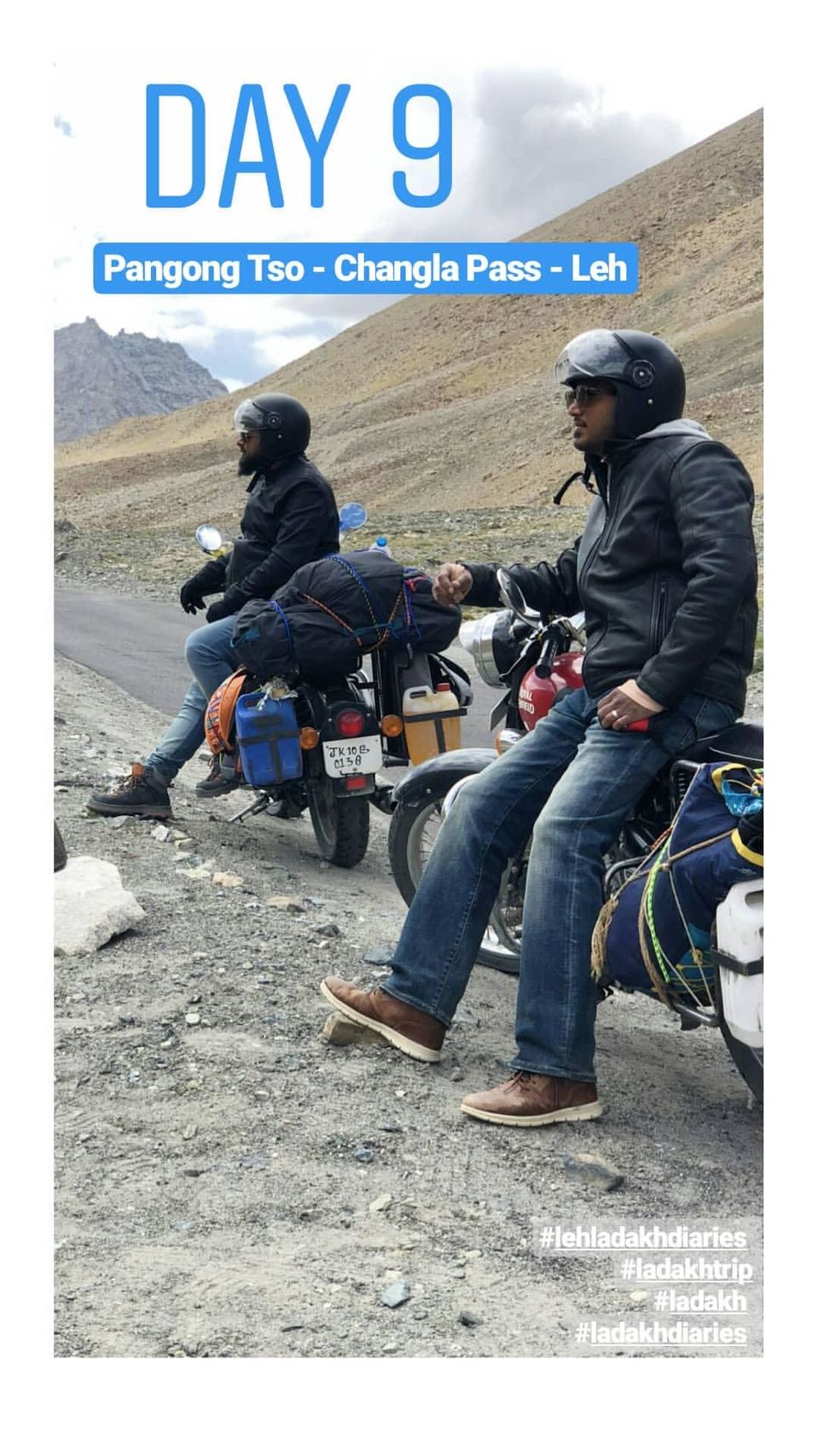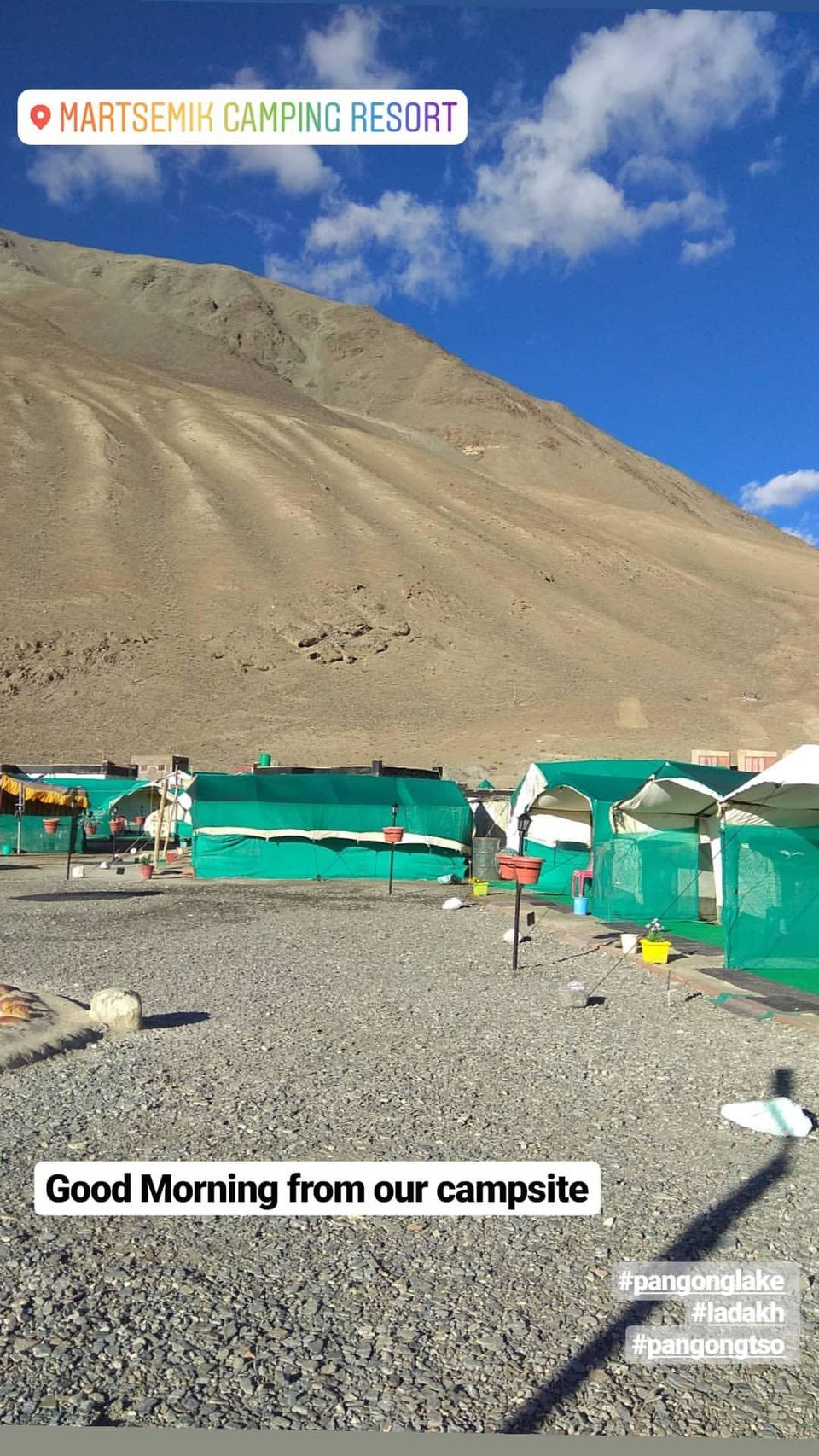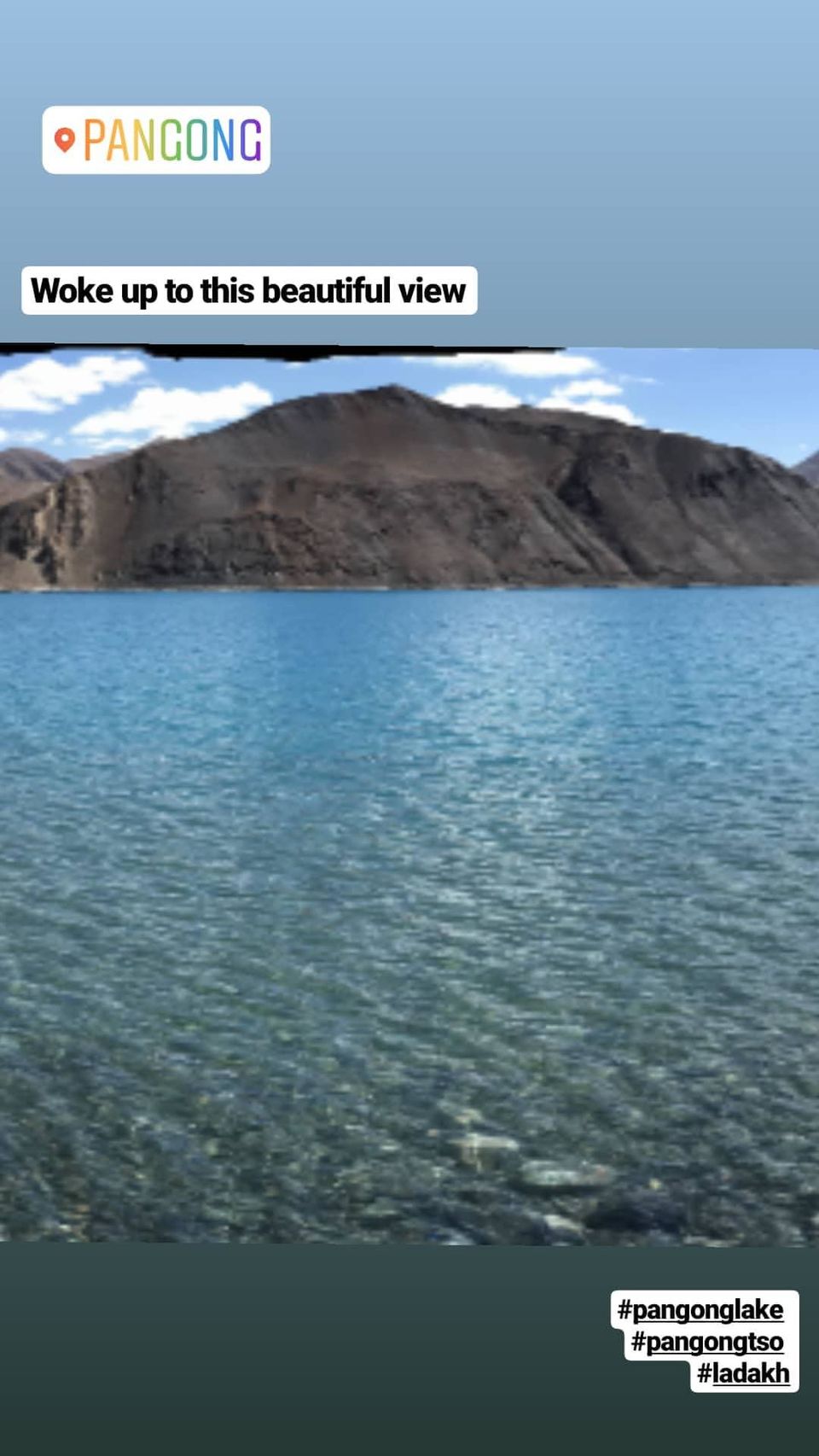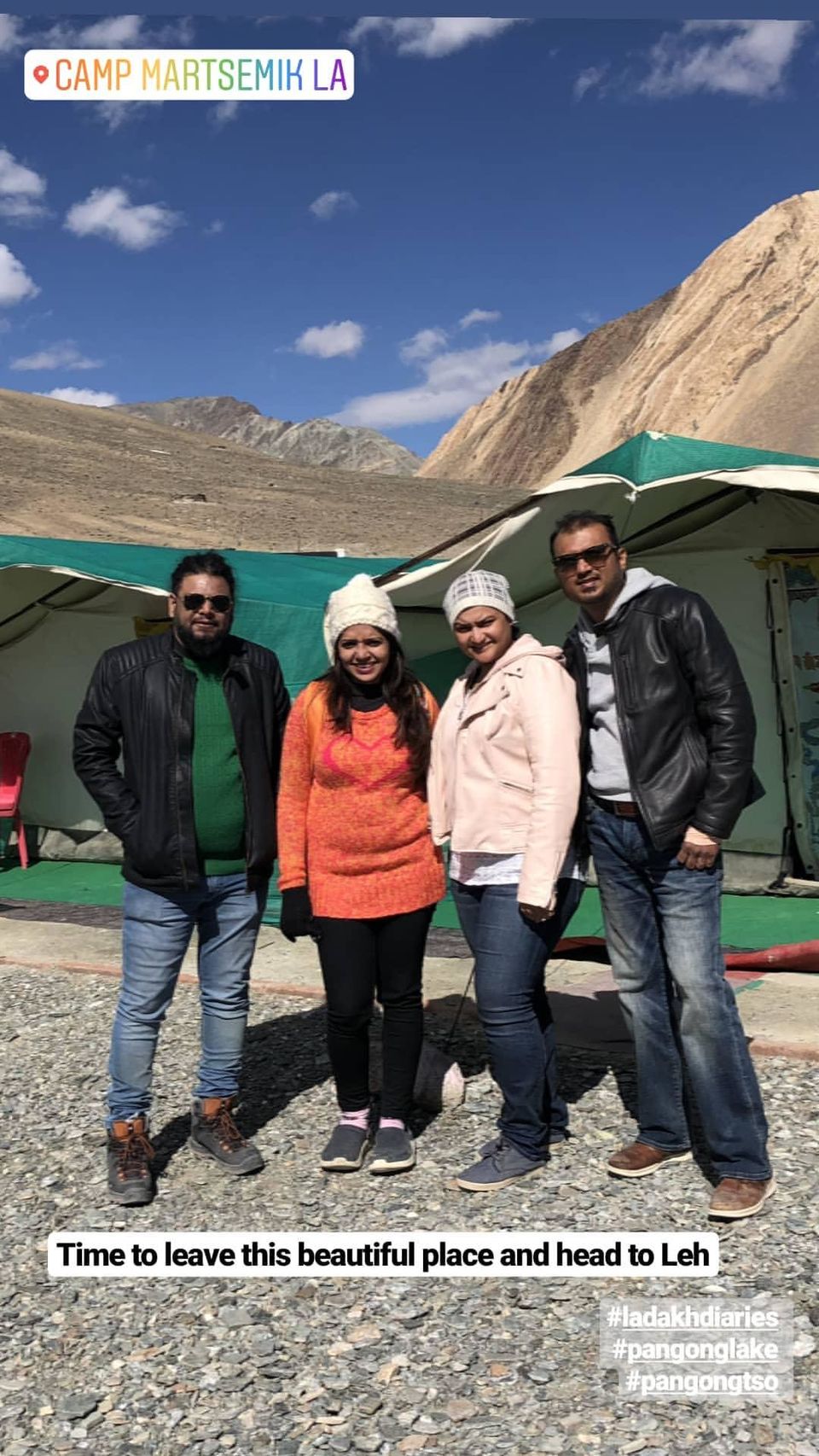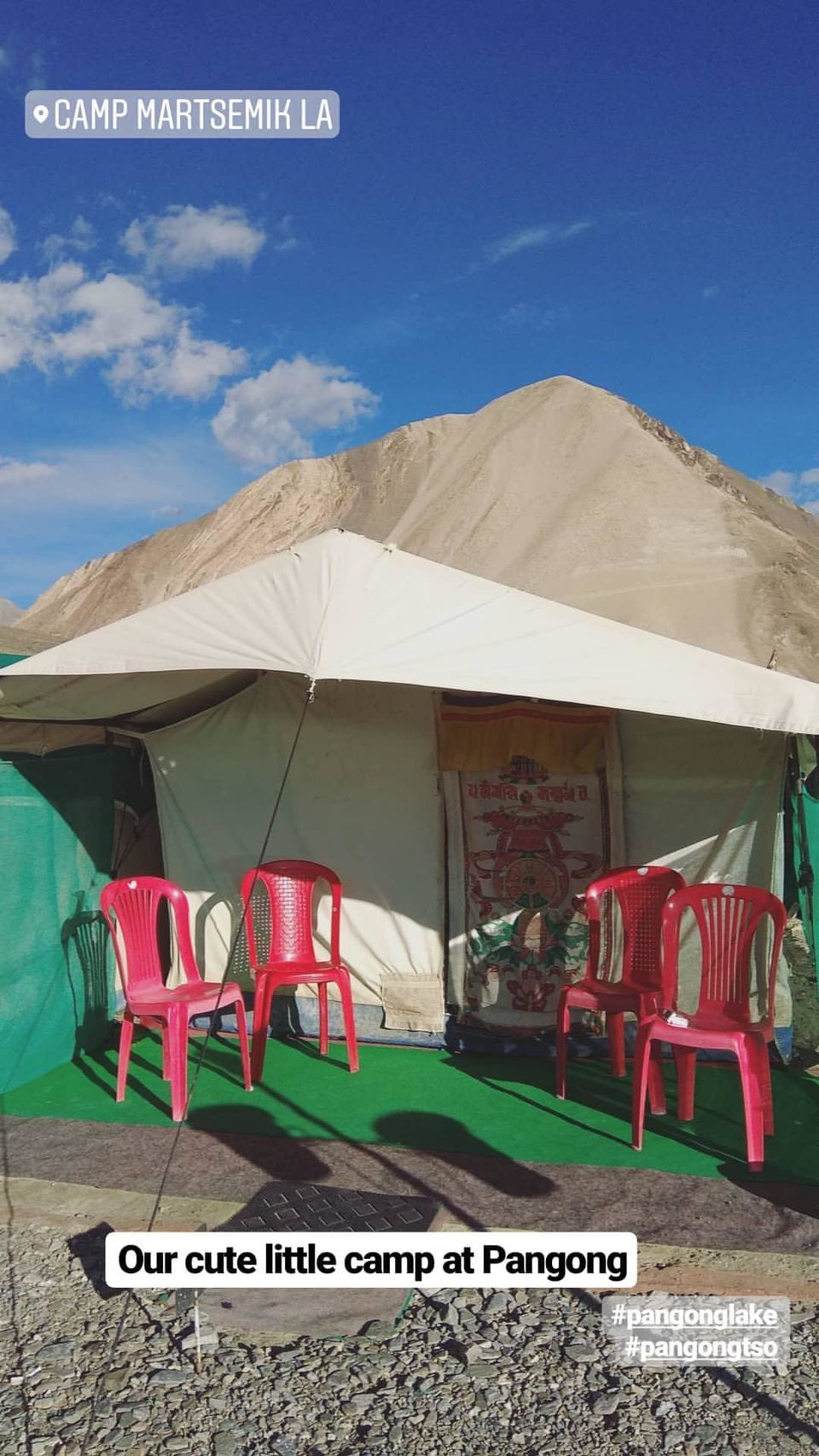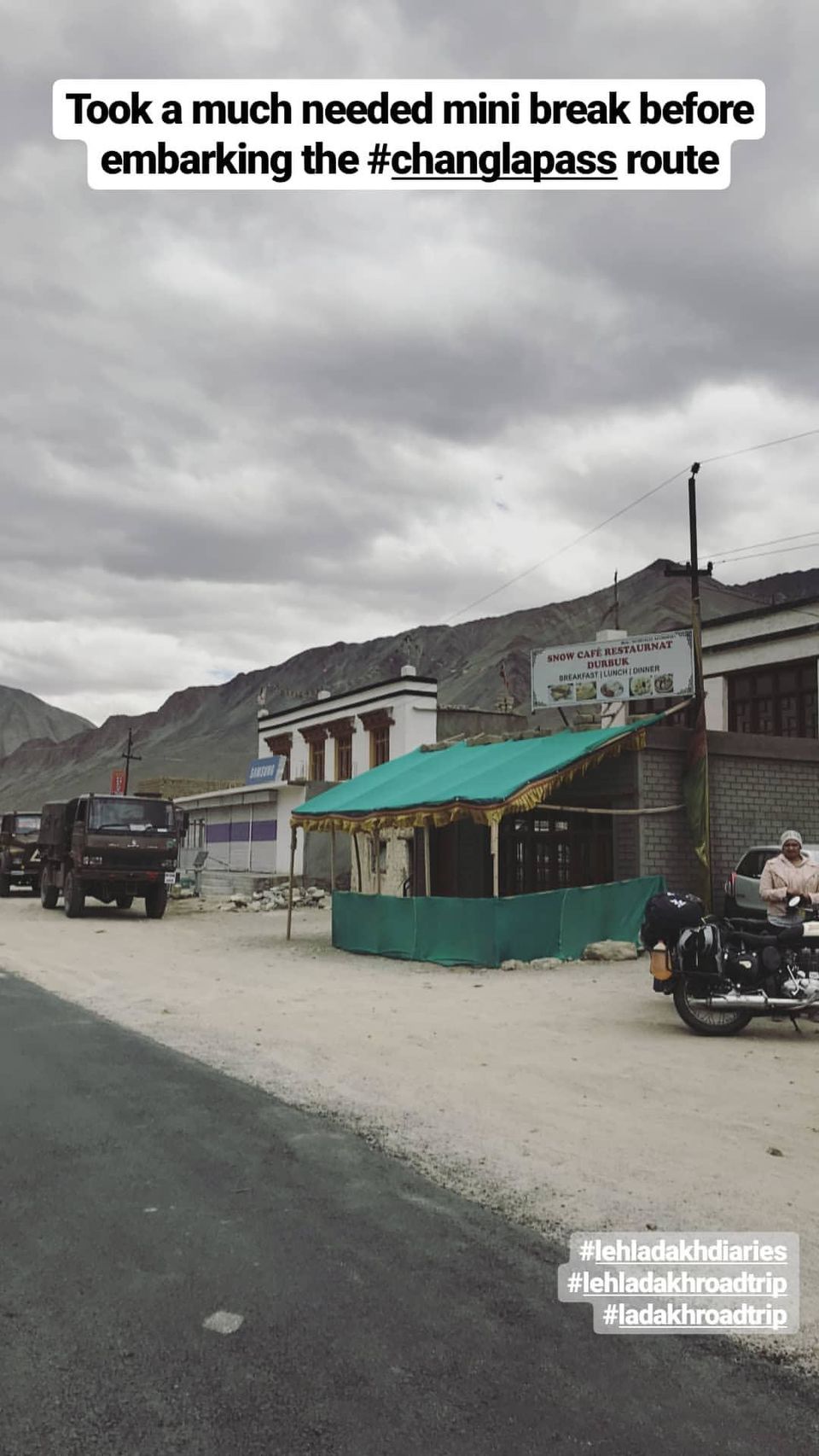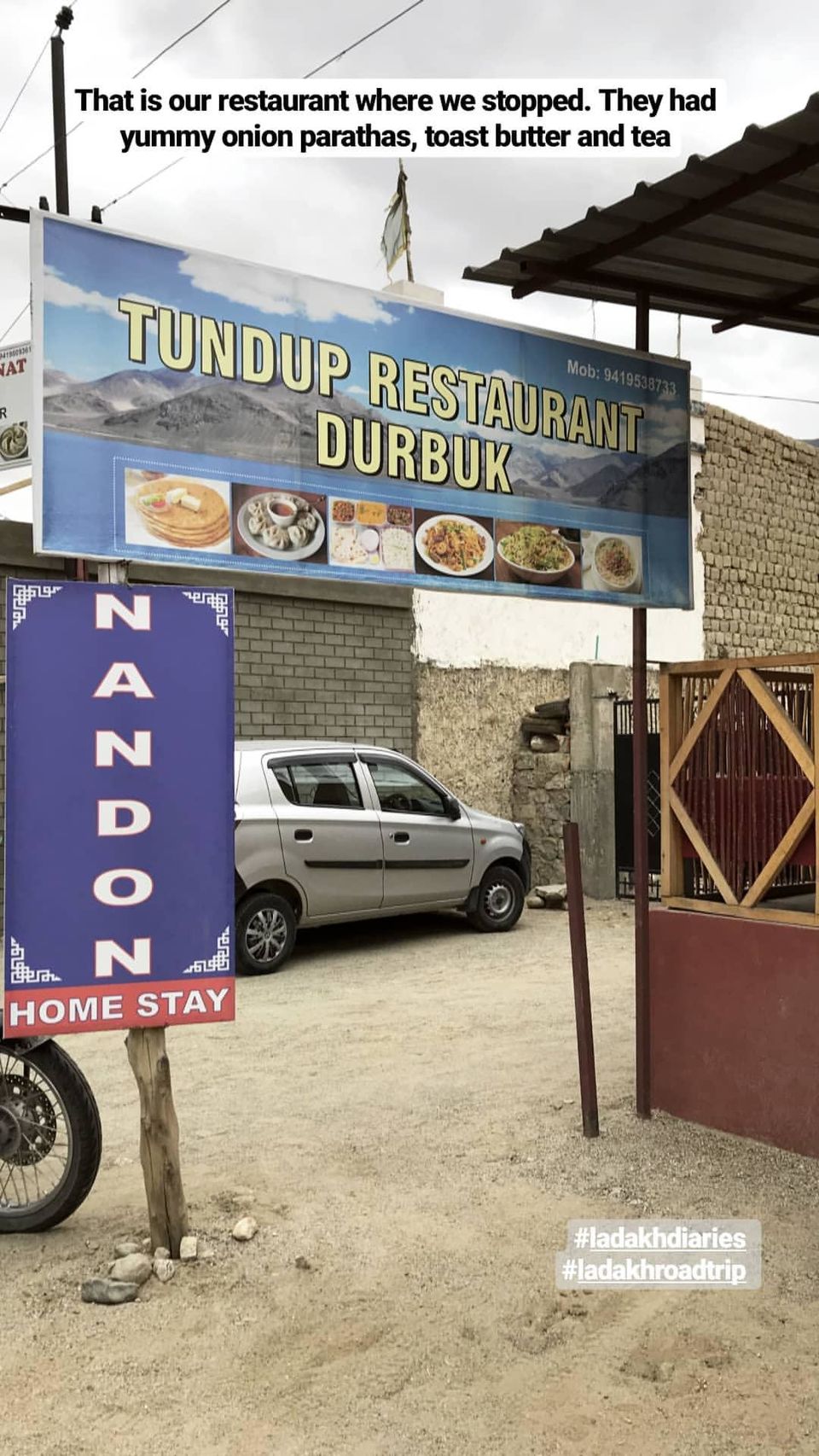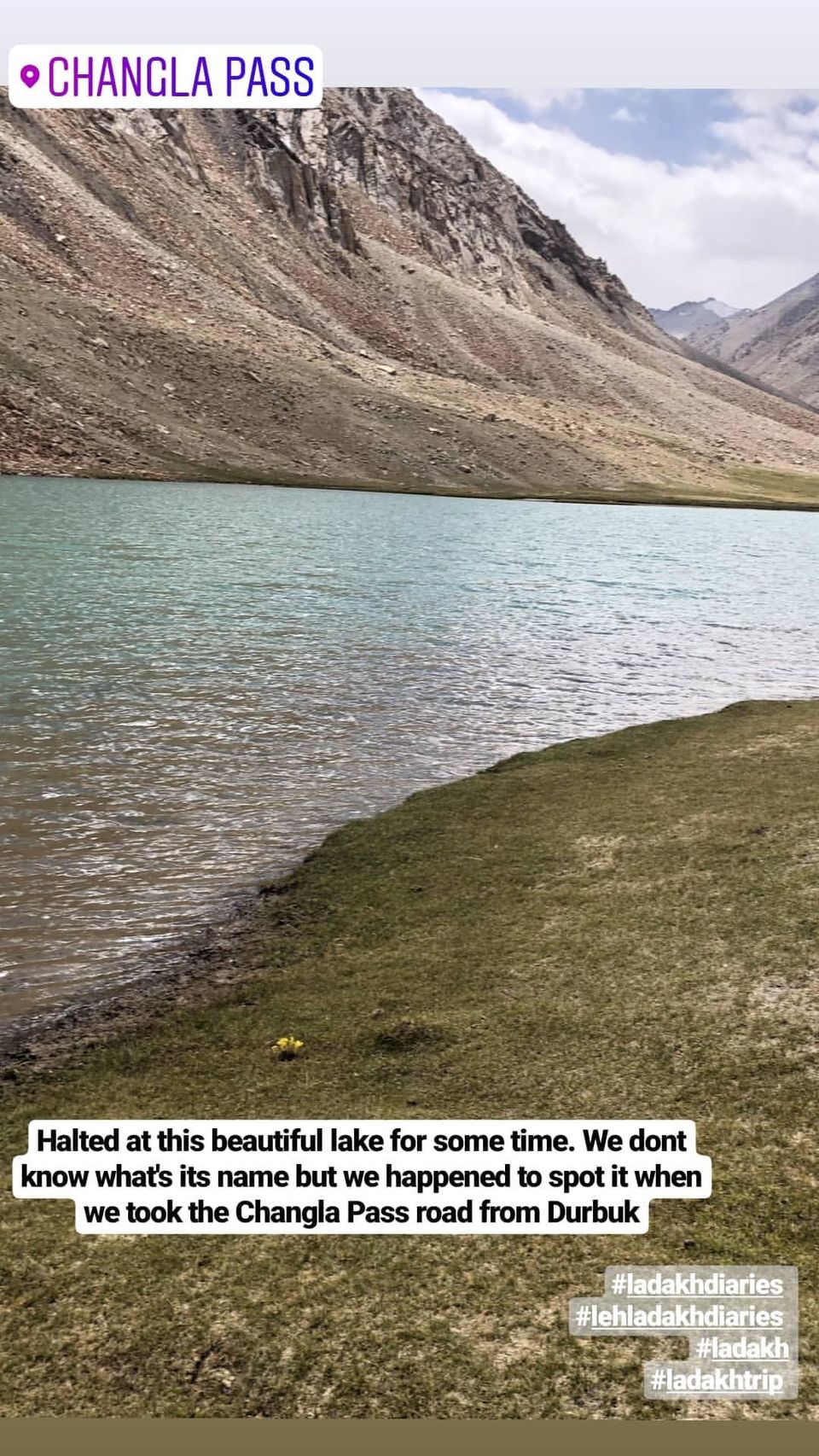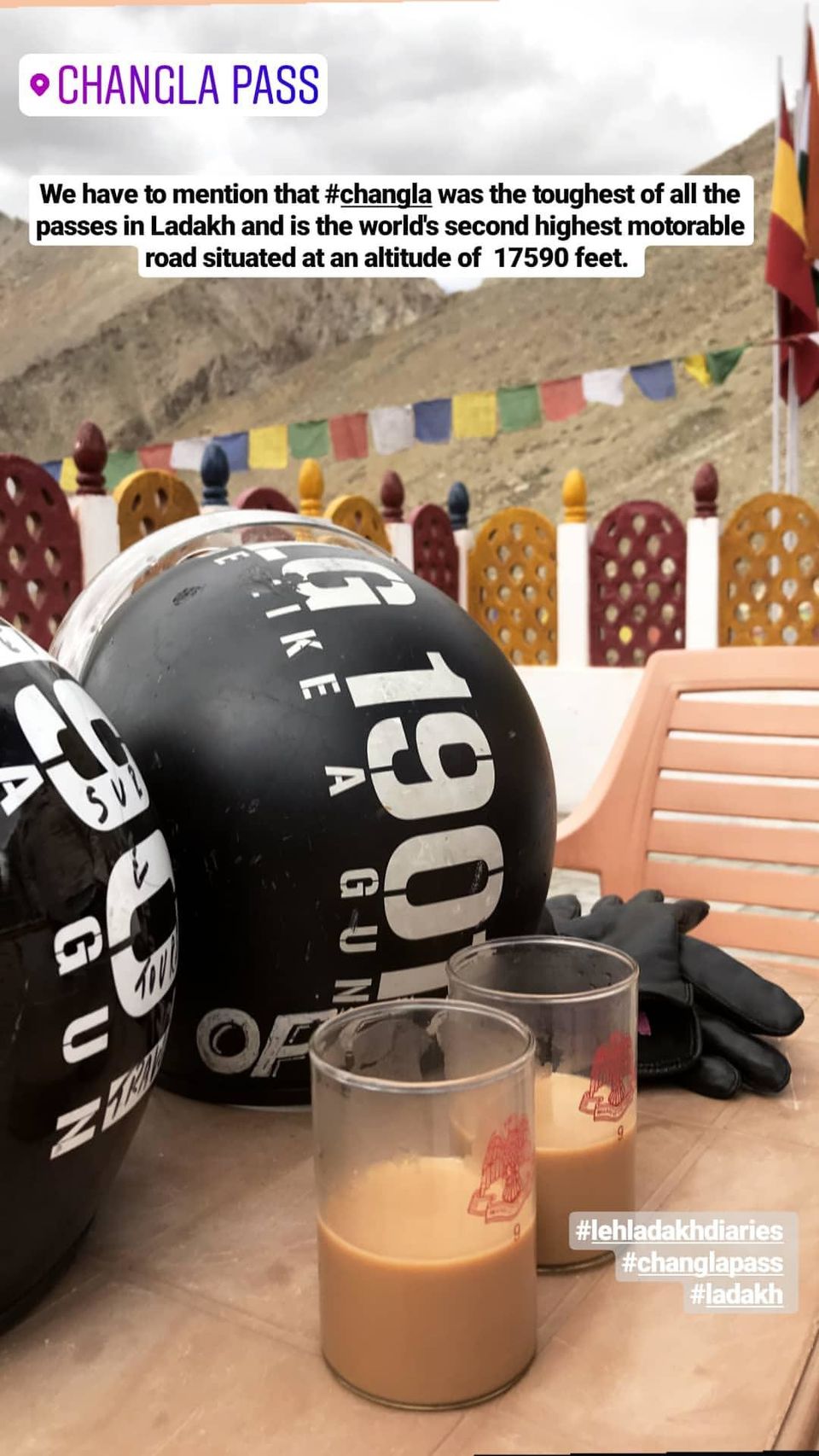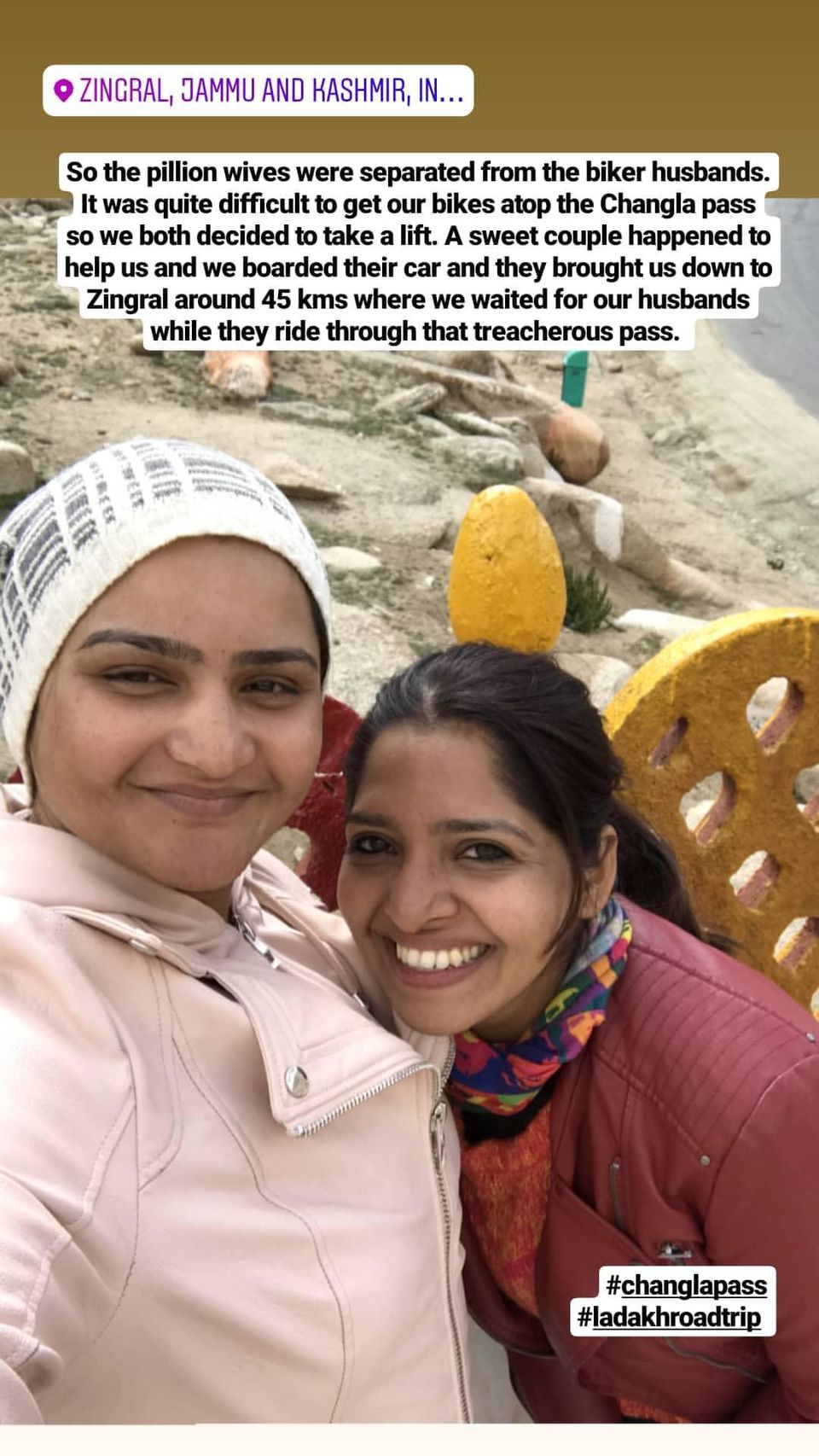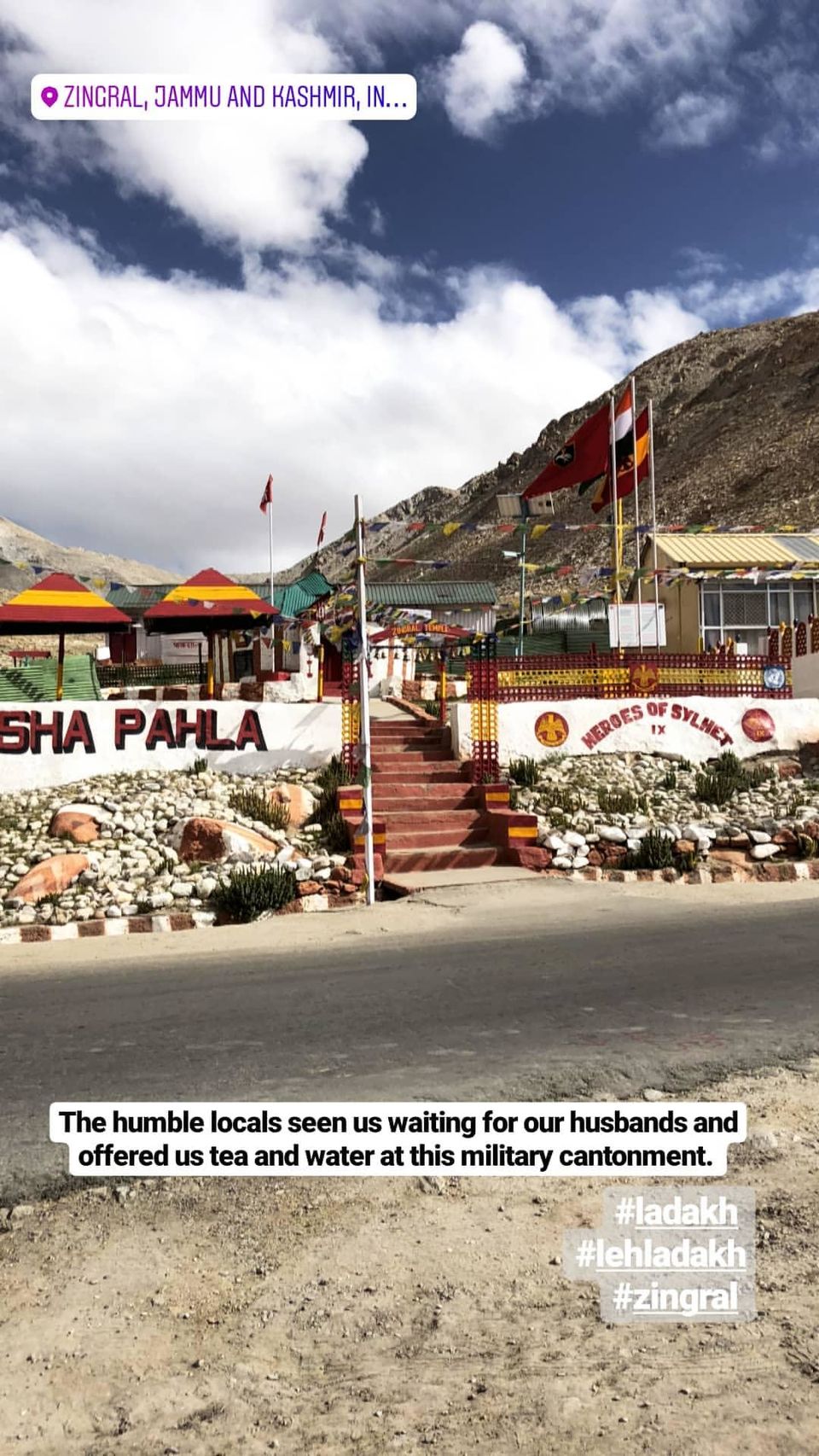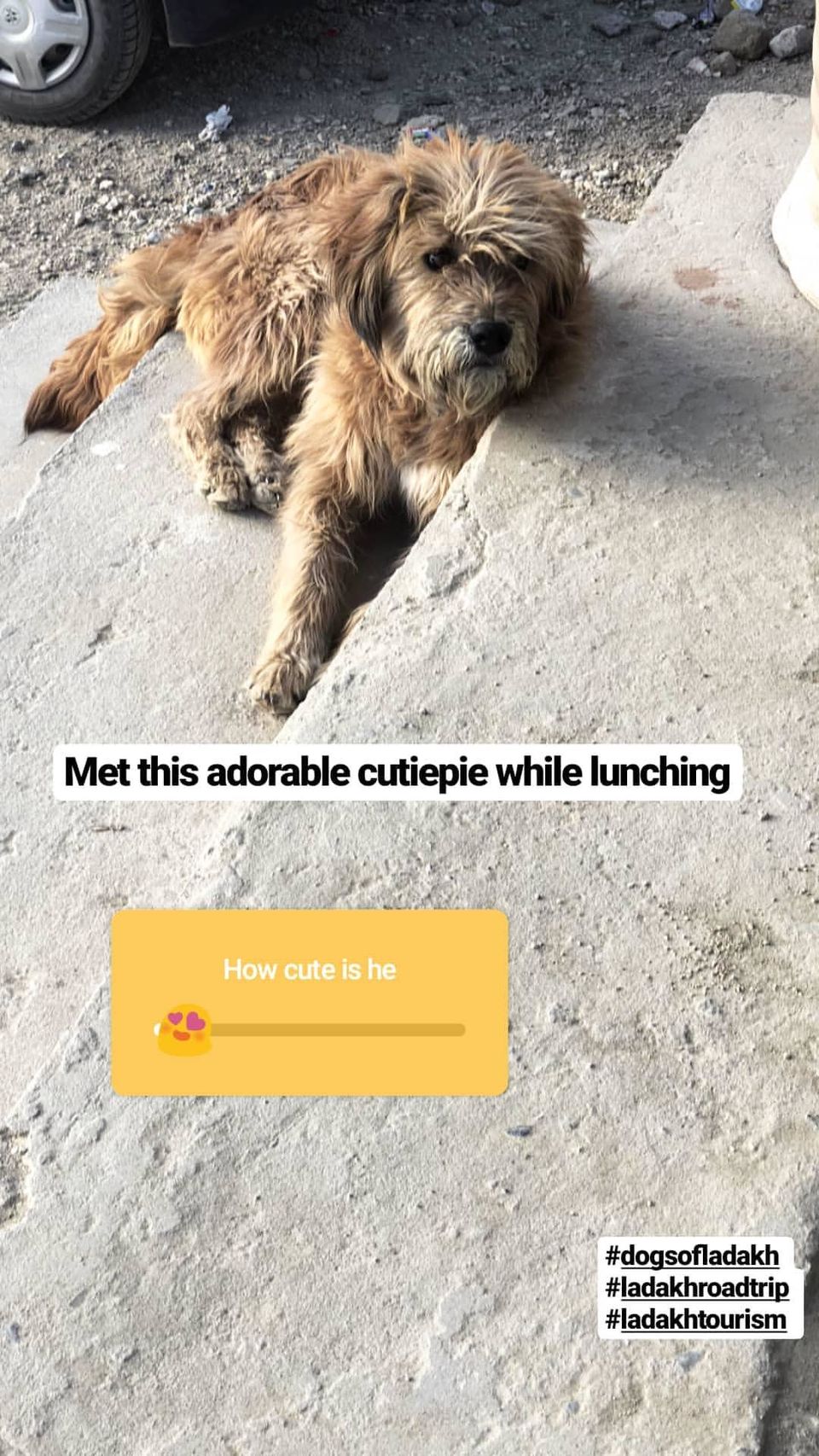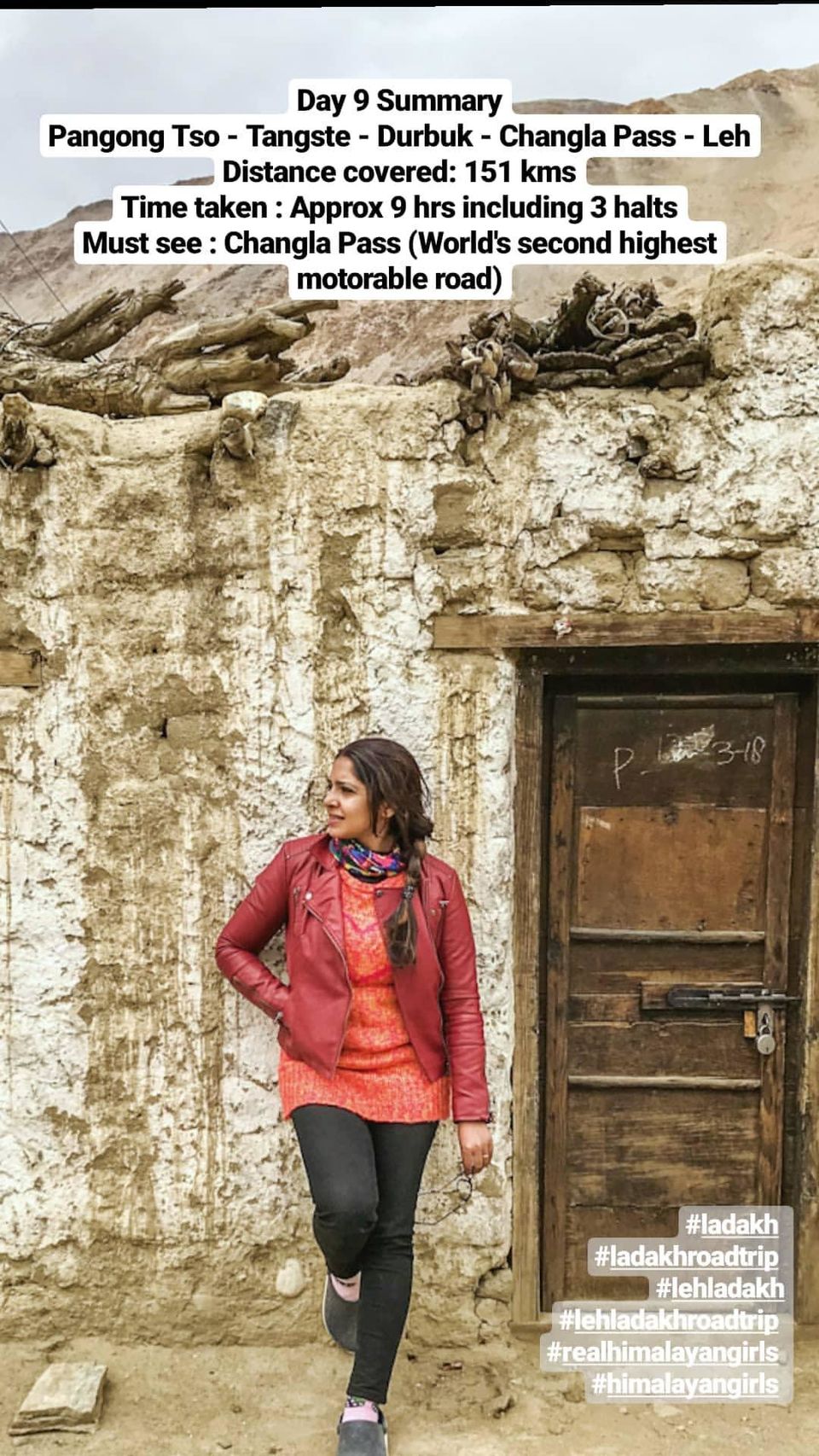 Leh to Manali : We booked a cab for Rs. 17000 and headed to Manali. We were only able to leave post 1 pm as Leh was closed first half of the day due to some festival. We bid adieu to Leh and started our onwards journey to Manali. We stopped for lunch at Upashi which is the frequent pitstop for travelers. We passed through the vast Moore plains which is mostly on the plain for around 30–35 km, before it again starts to rise to Tanglang La Pass. We stopped for some time at Tangla La pass which is situated at an elevation 5,328 metres (17,480 ft). We stopped for tea and snacks next at Pang which is claimed to be the world's highest transit camp at an altitude of 15640 feet and watched the sunset there. Then we passed through Lungalacha La pass 5079 mtrs(16,598 ft), Nakeela Pass (4740 metres), Gata Loops (a series of 21 hairpin bend spread across 7 kms), Baralacha Pass and then passing through Sarchu which is stopover camp for all travelers on this route and the start of Himachal Pradesh state . Then we passed Baralacha Pass and reached Rohtang Pass by early morning 6 am..Stopped for a quick breakfast and checked in a Treebo Hotels, Old Manali.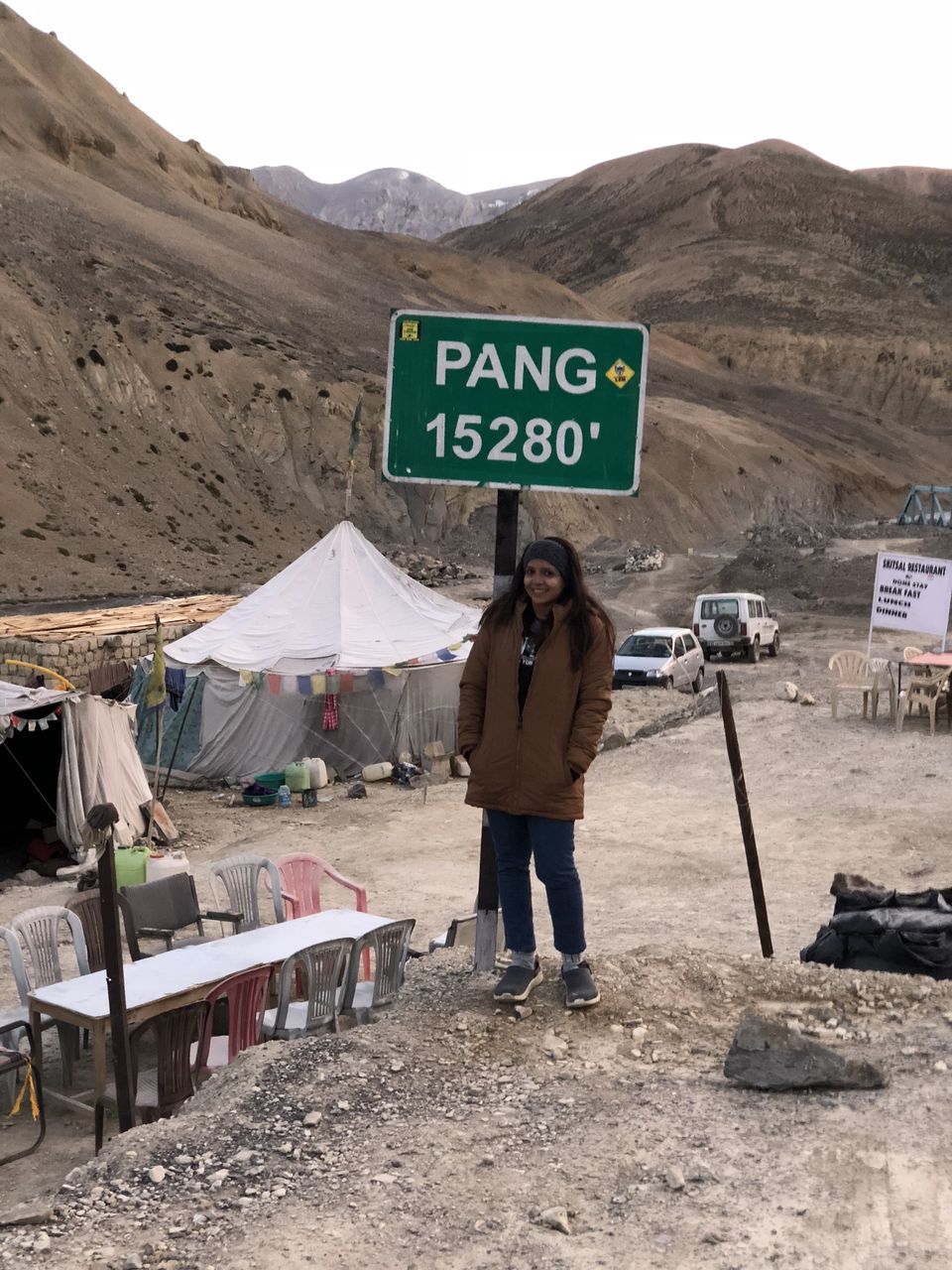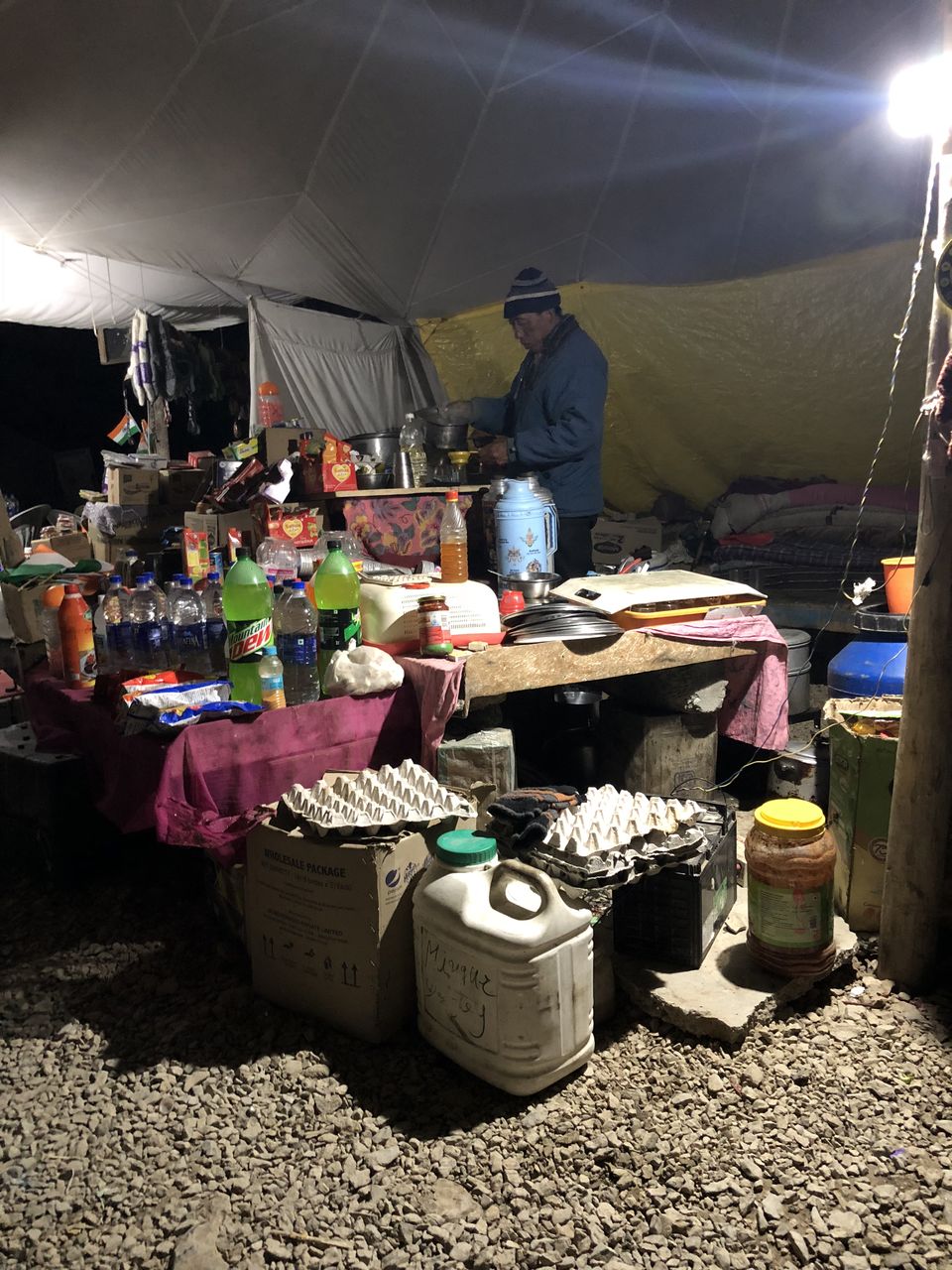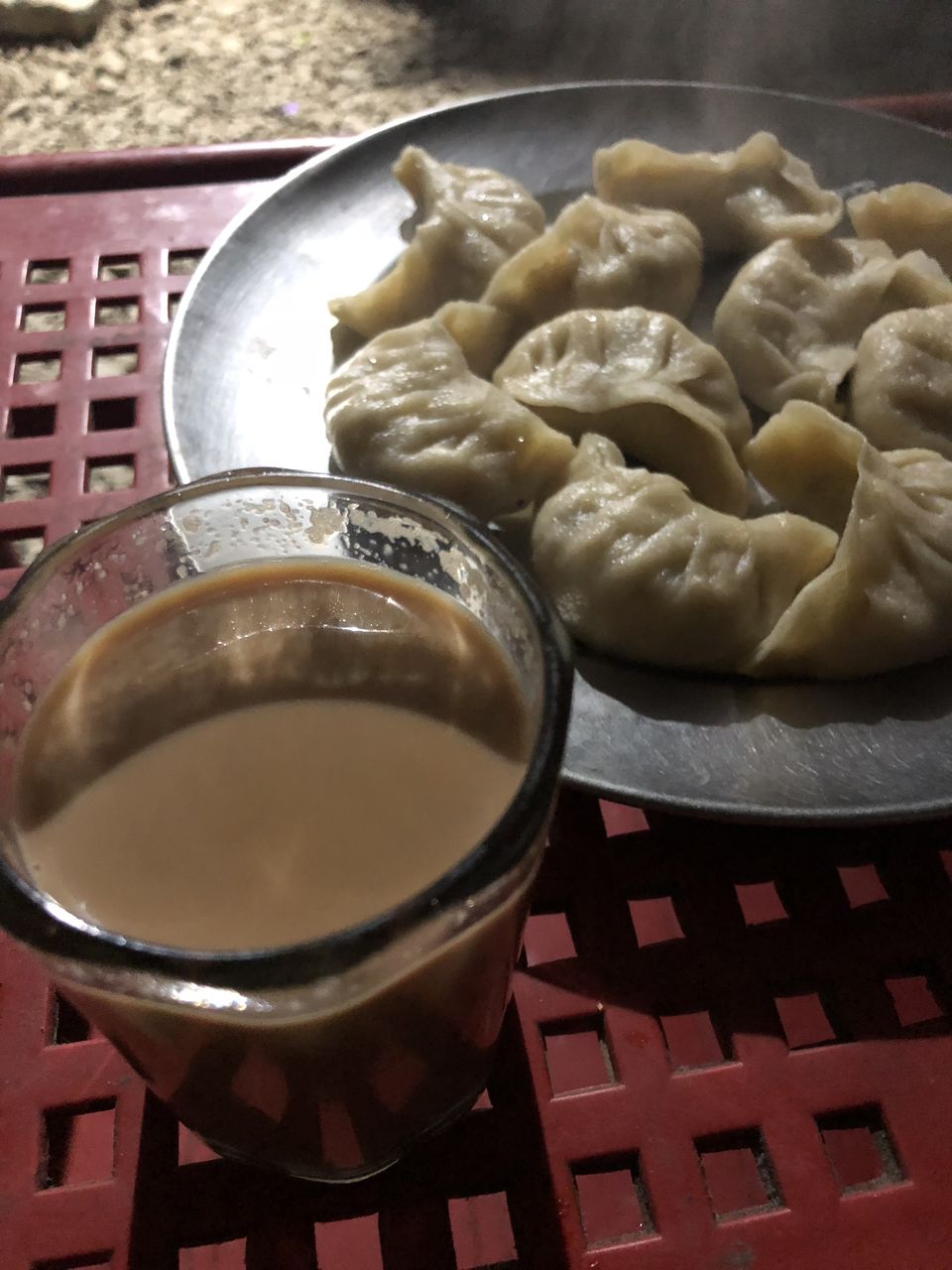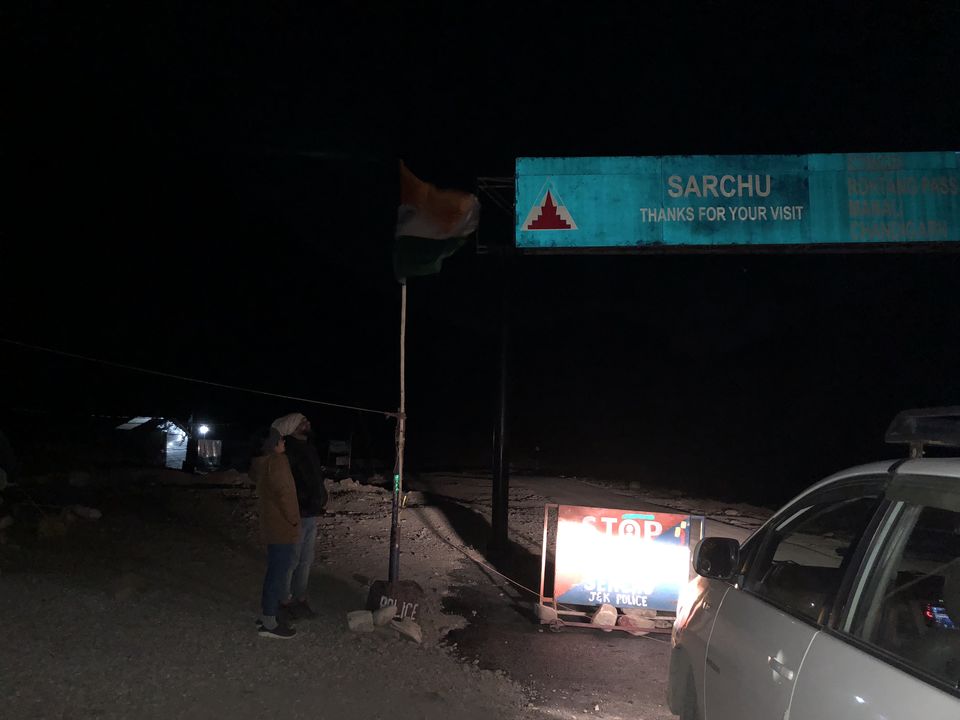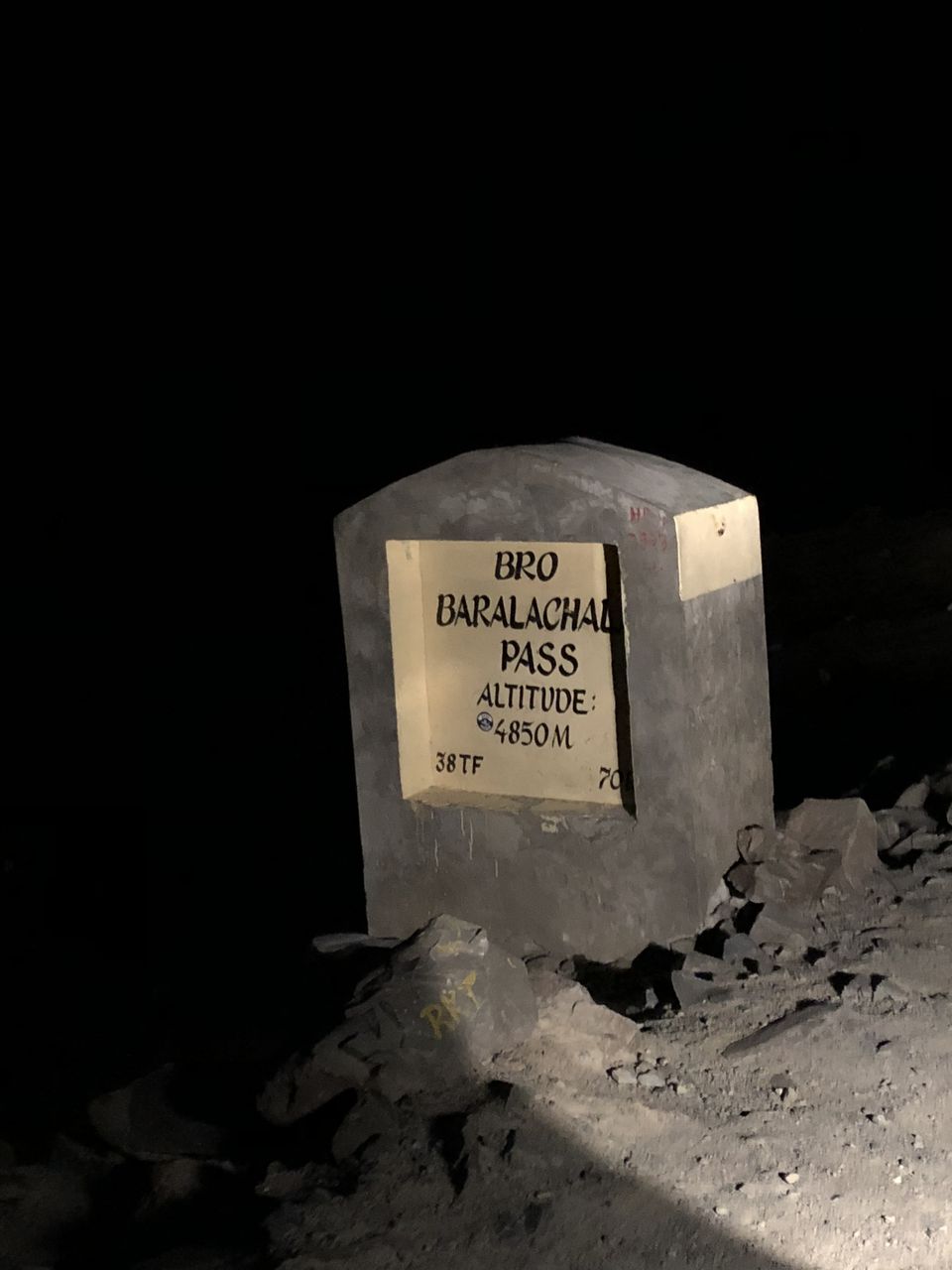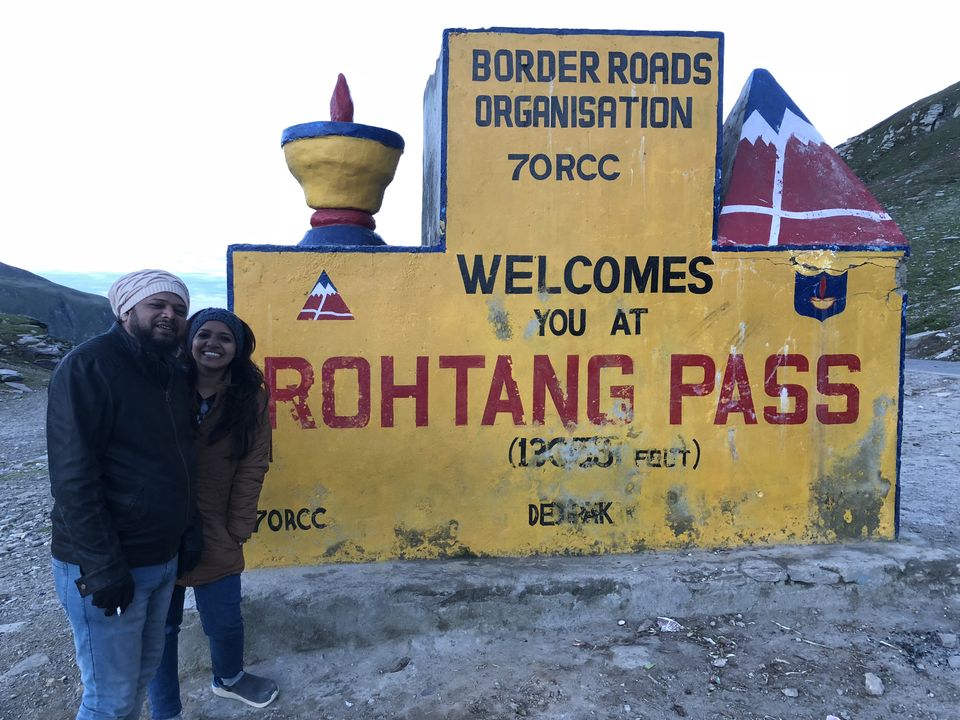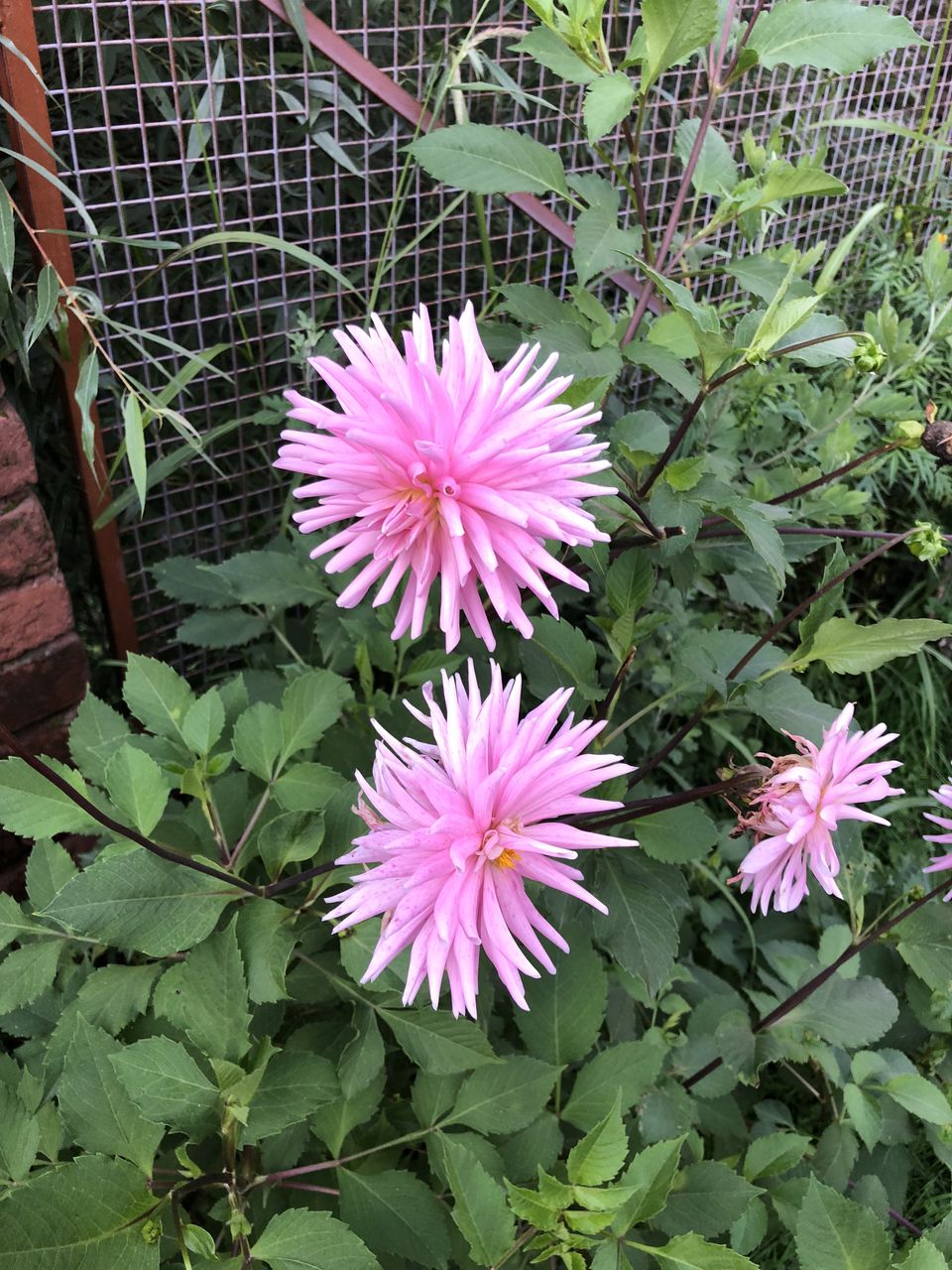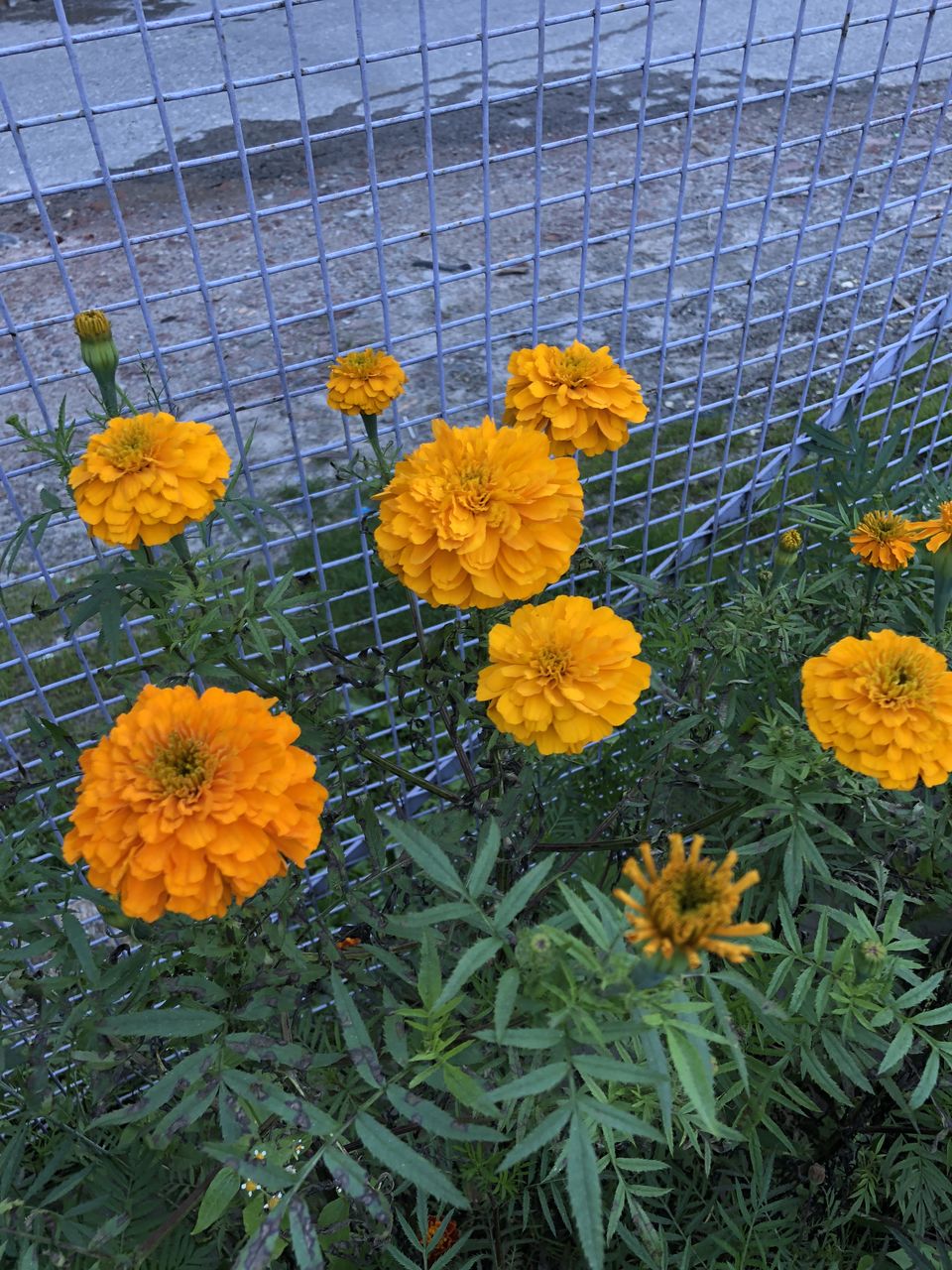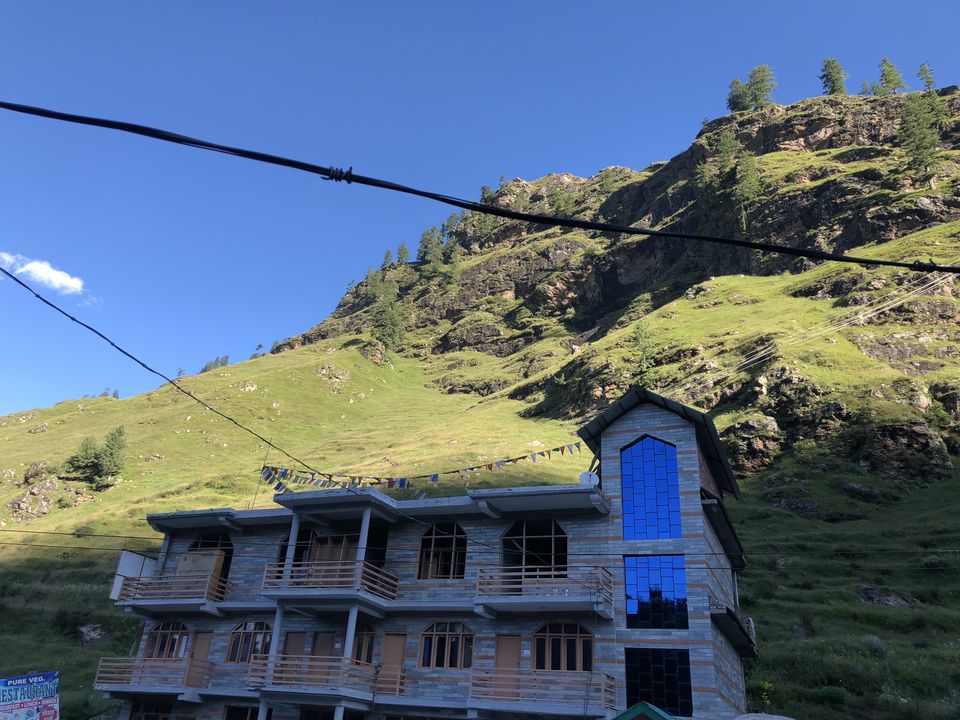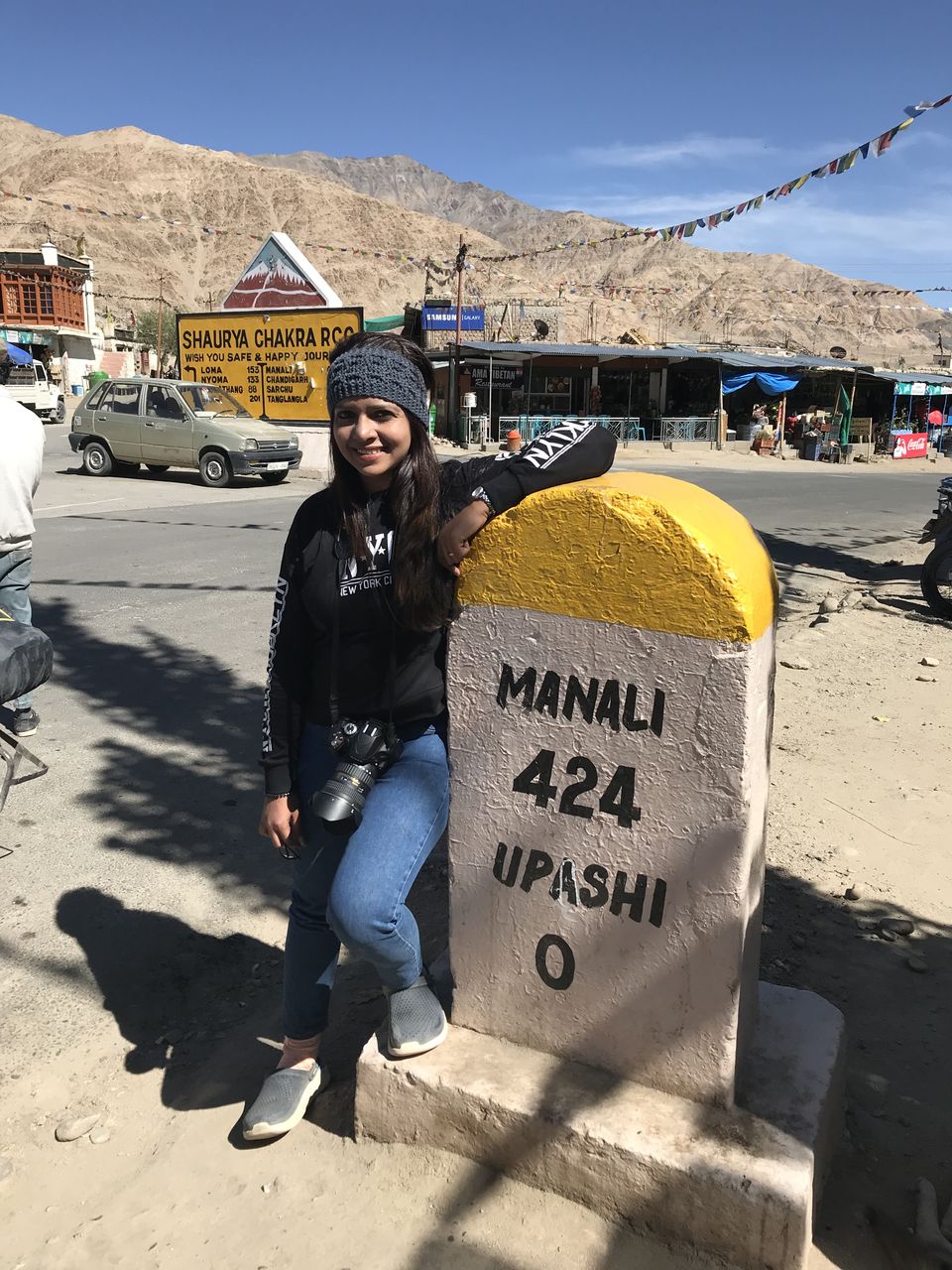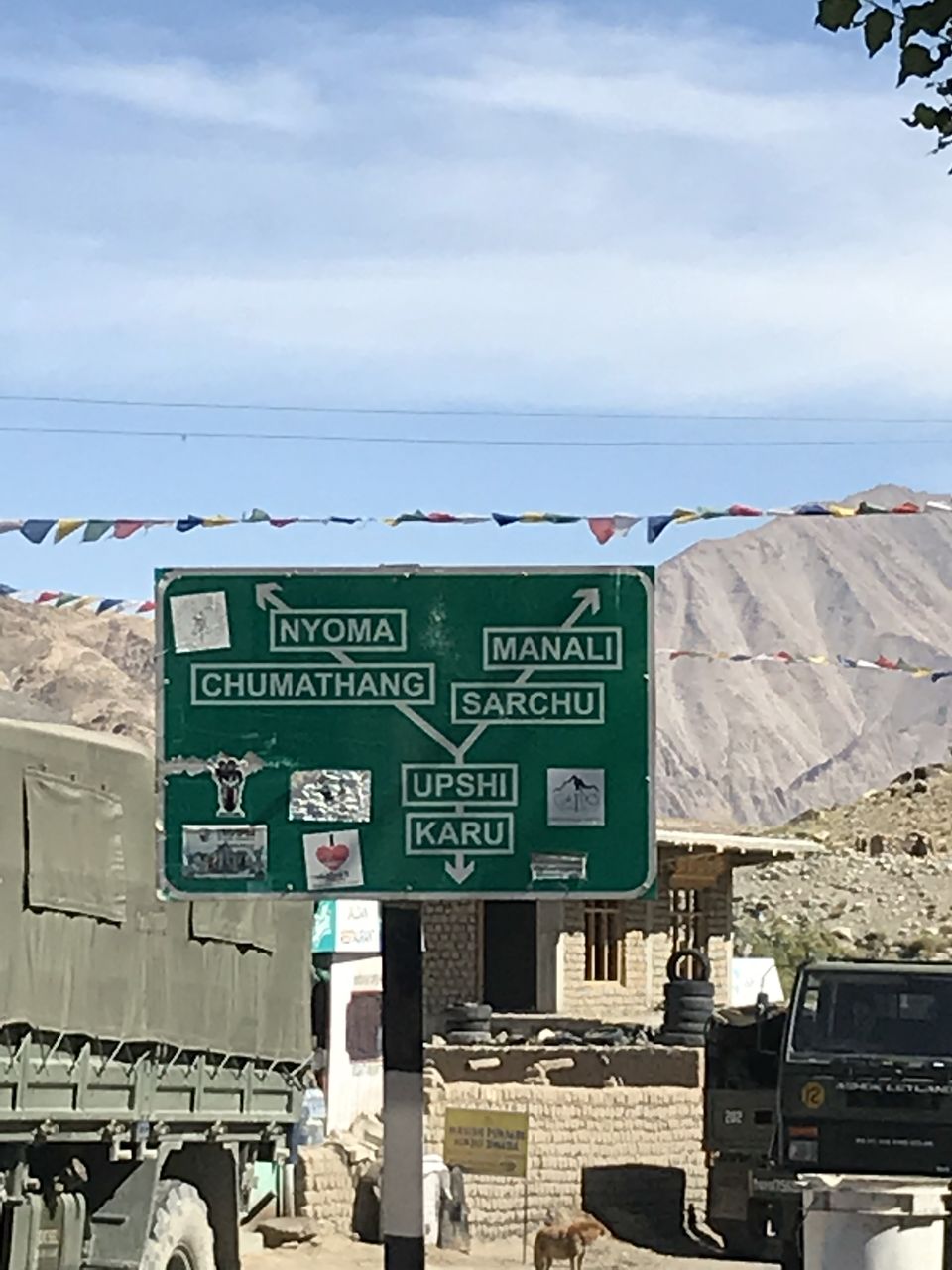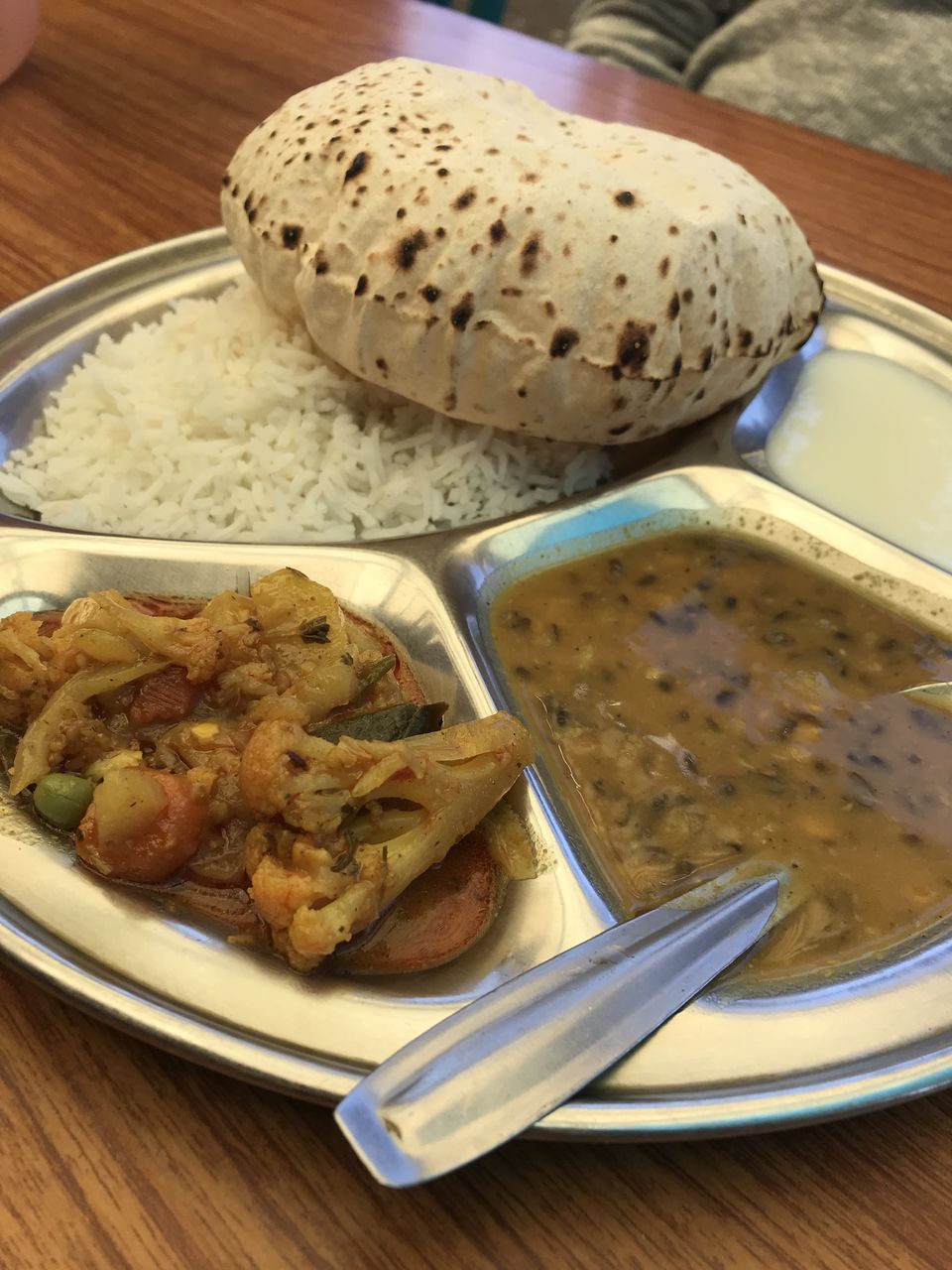 Manali Cafe Hopping : We checked in at Treebo Hotels in Old Manali and plonked on our beds as we didn't get proper sleep the last night in the car. We had planned to stay at Sarchu or Jispa last night however the driver insisted that he was capable to drive the entire night and he was indeed. We woke up around afternoon and then freshened up and headed out to eat at the nearest café and spotted The Trippy travelette which had quite the chilled vibe. We ordered for tea, coffee and some snacks and spent time by the beautiful gushing Beas river. Then we strolled around in the by lanes of Old Manali and visited The Lazy Dog Café situated by the Beas river with a quite cool ambience and not to mention yummy food. We brought in Donald's birthday there and then returned to our hotels and continued the birthday jam session with food, drinks and music.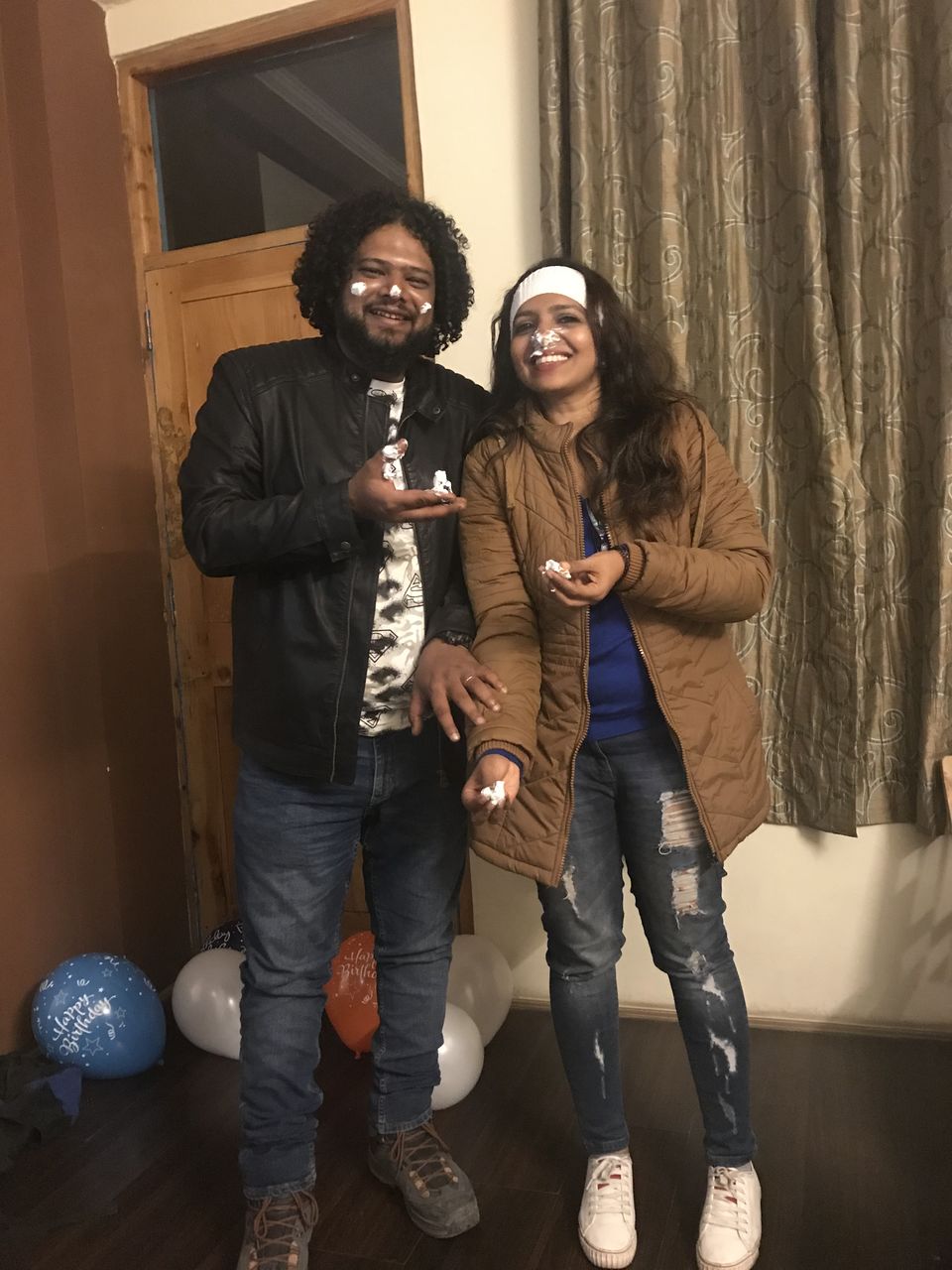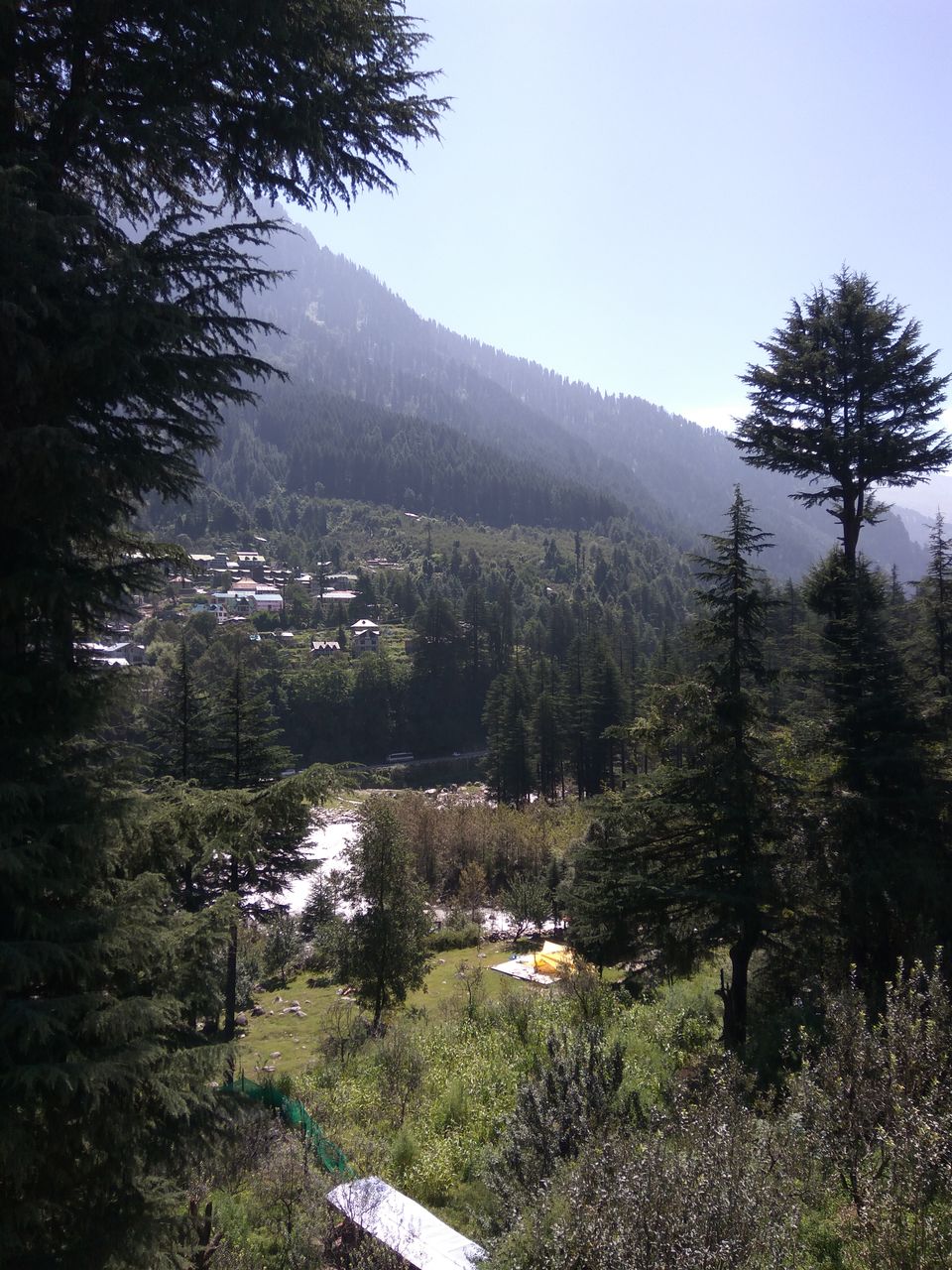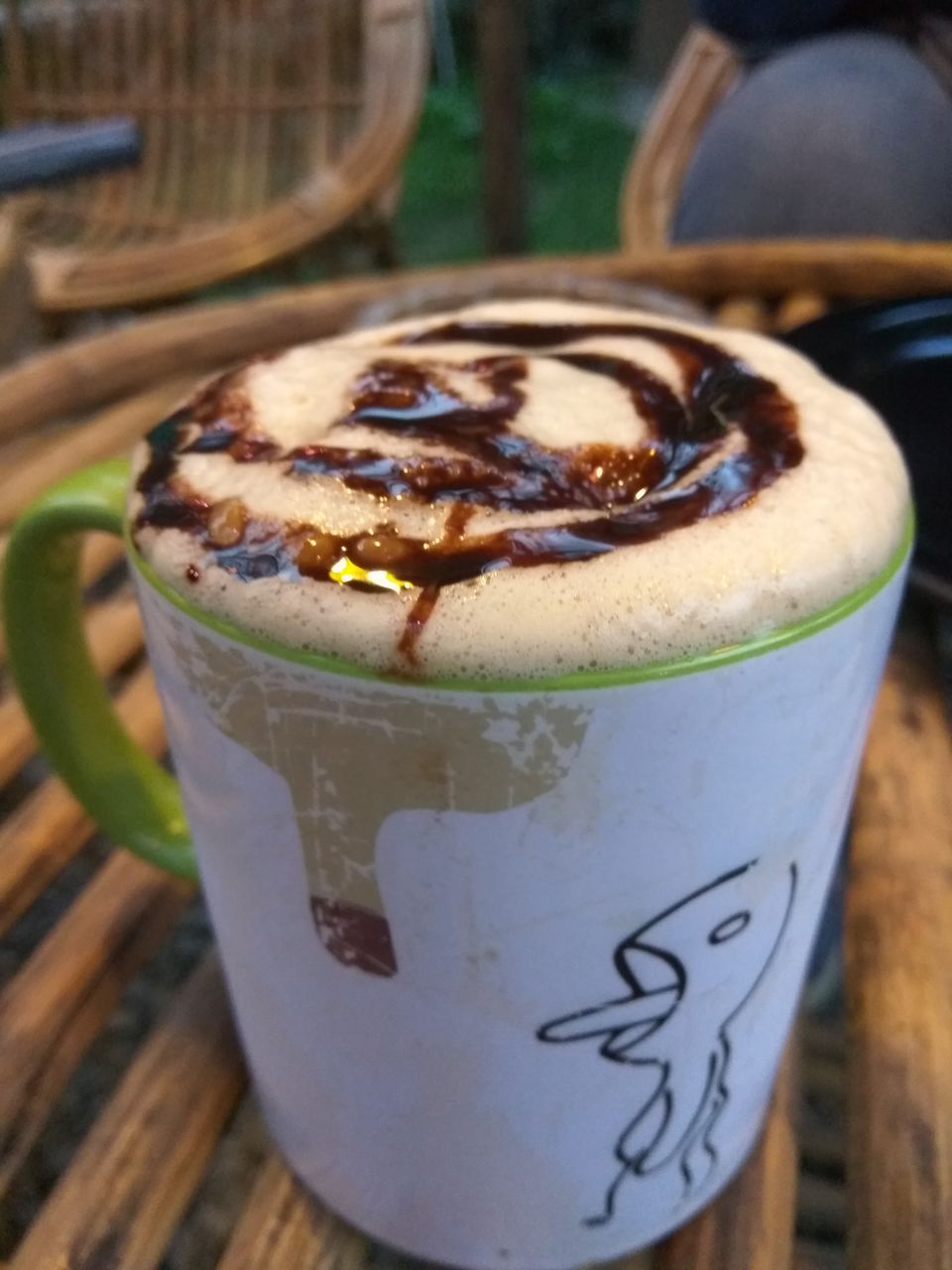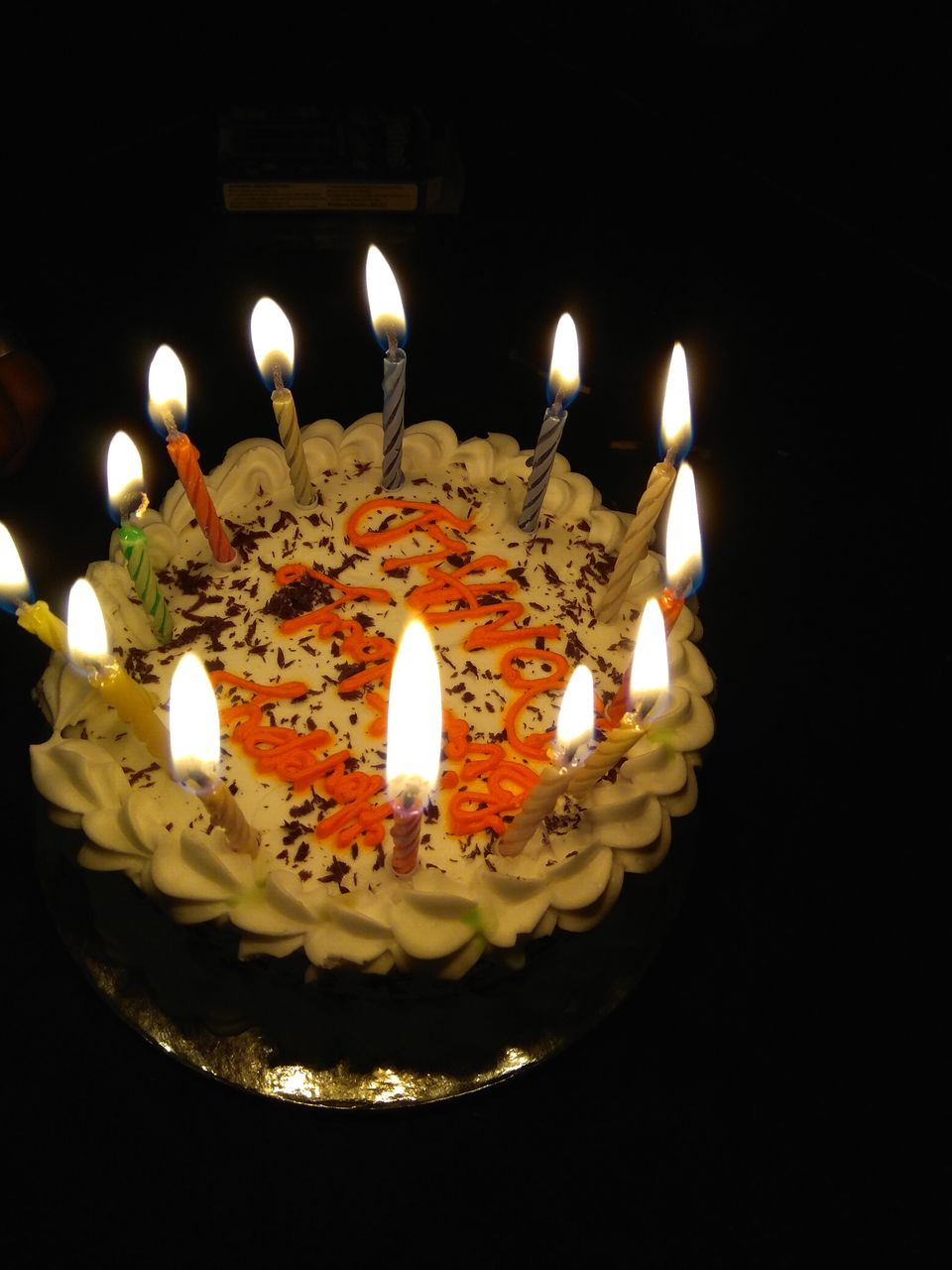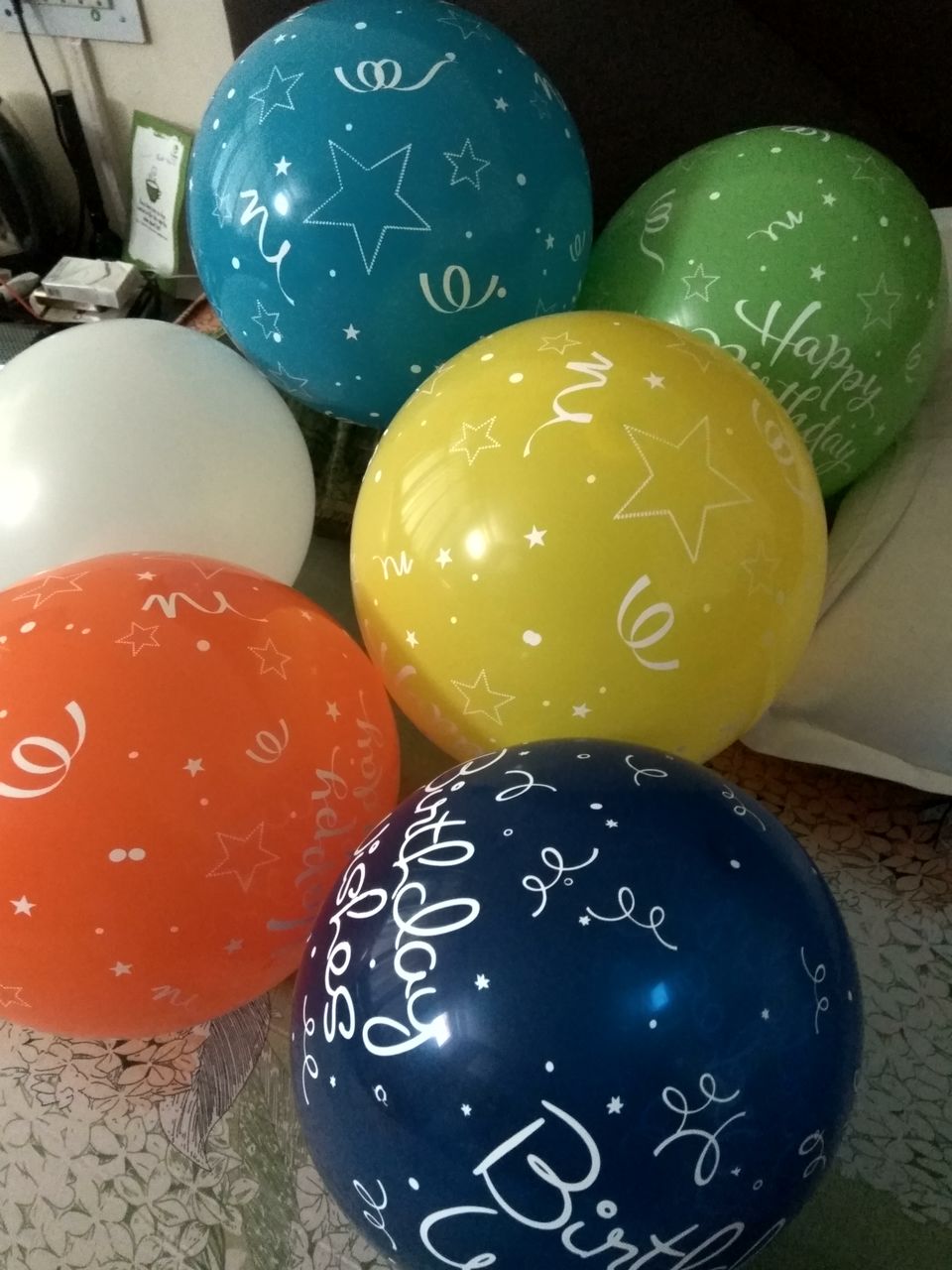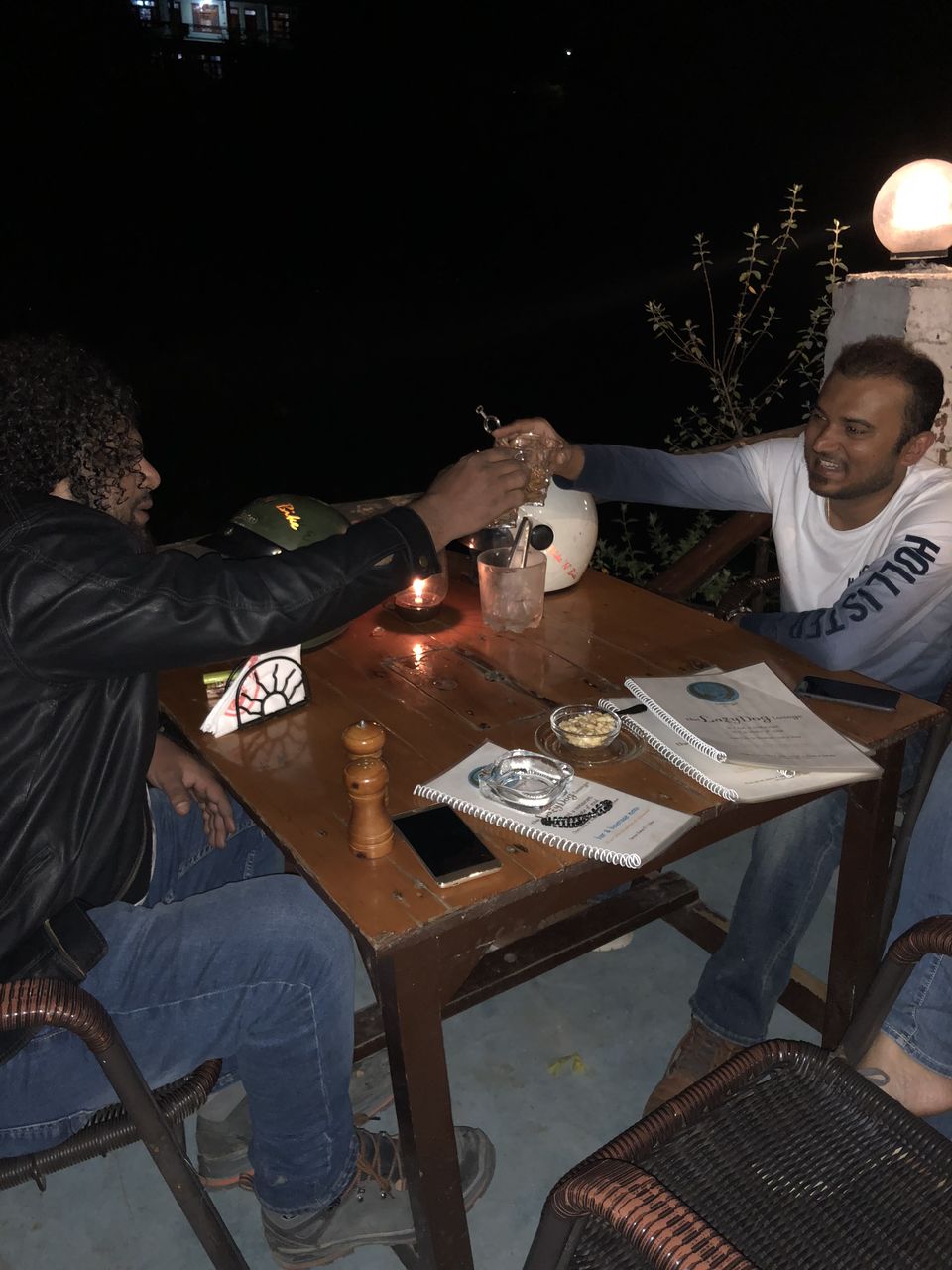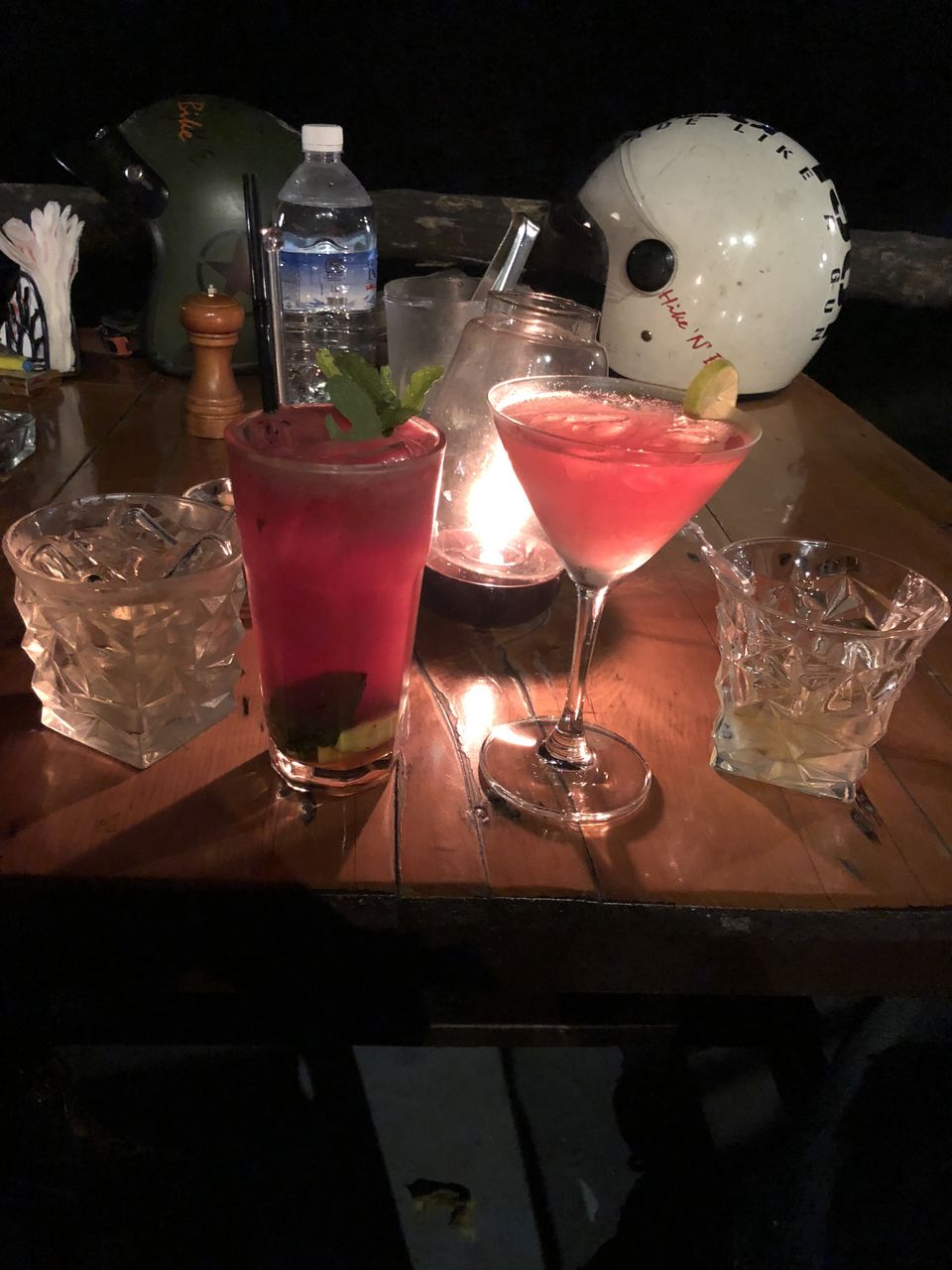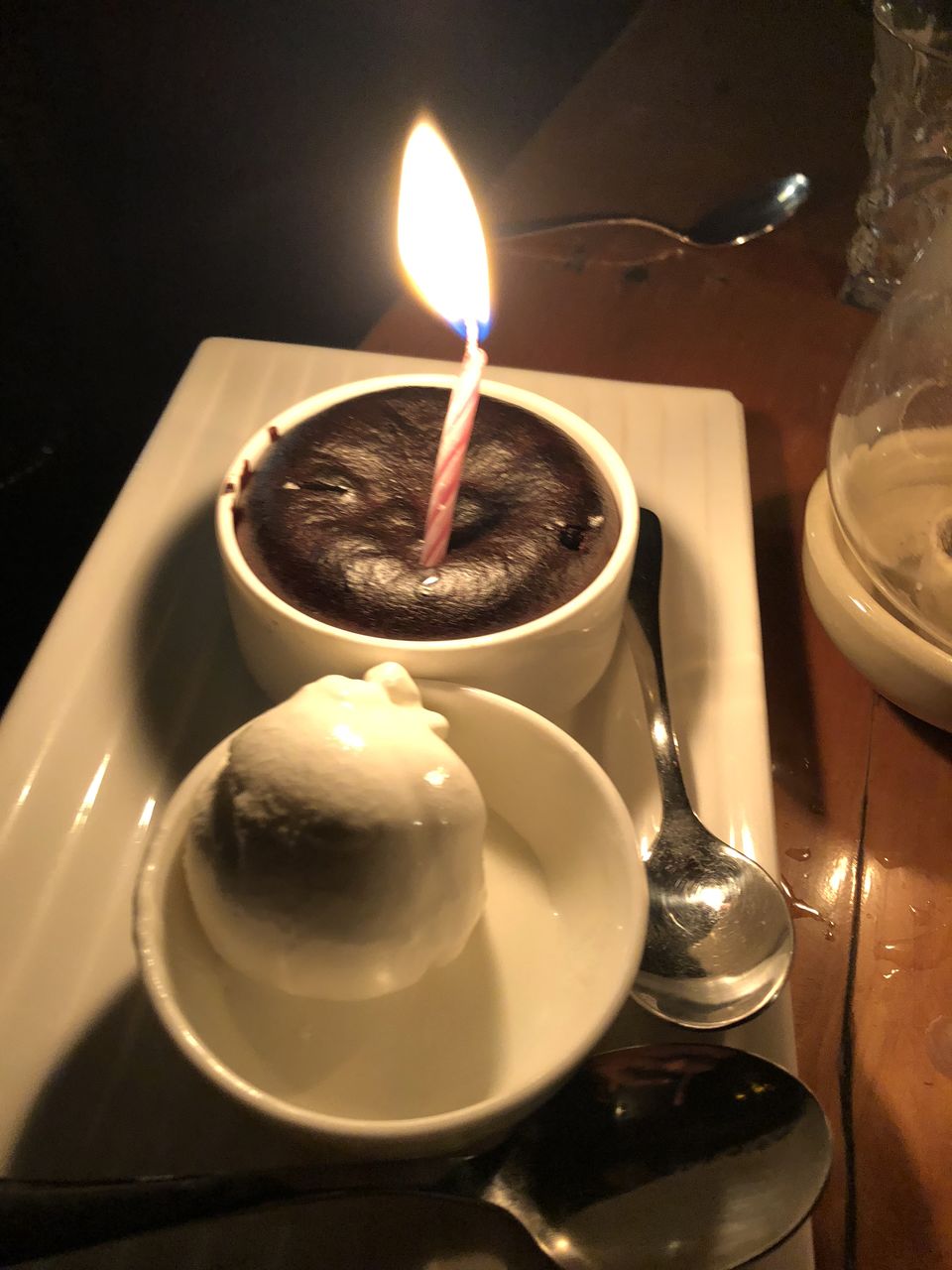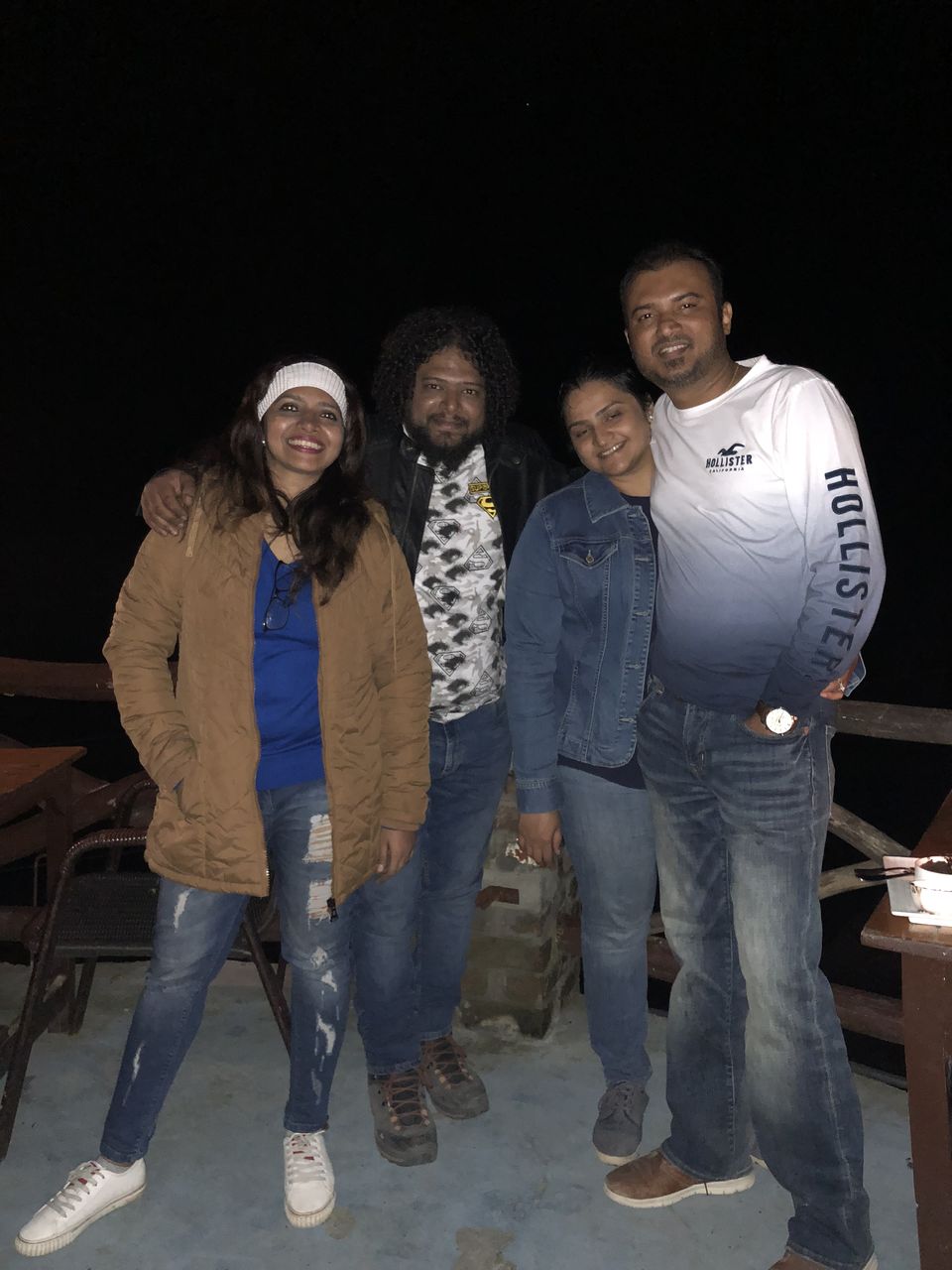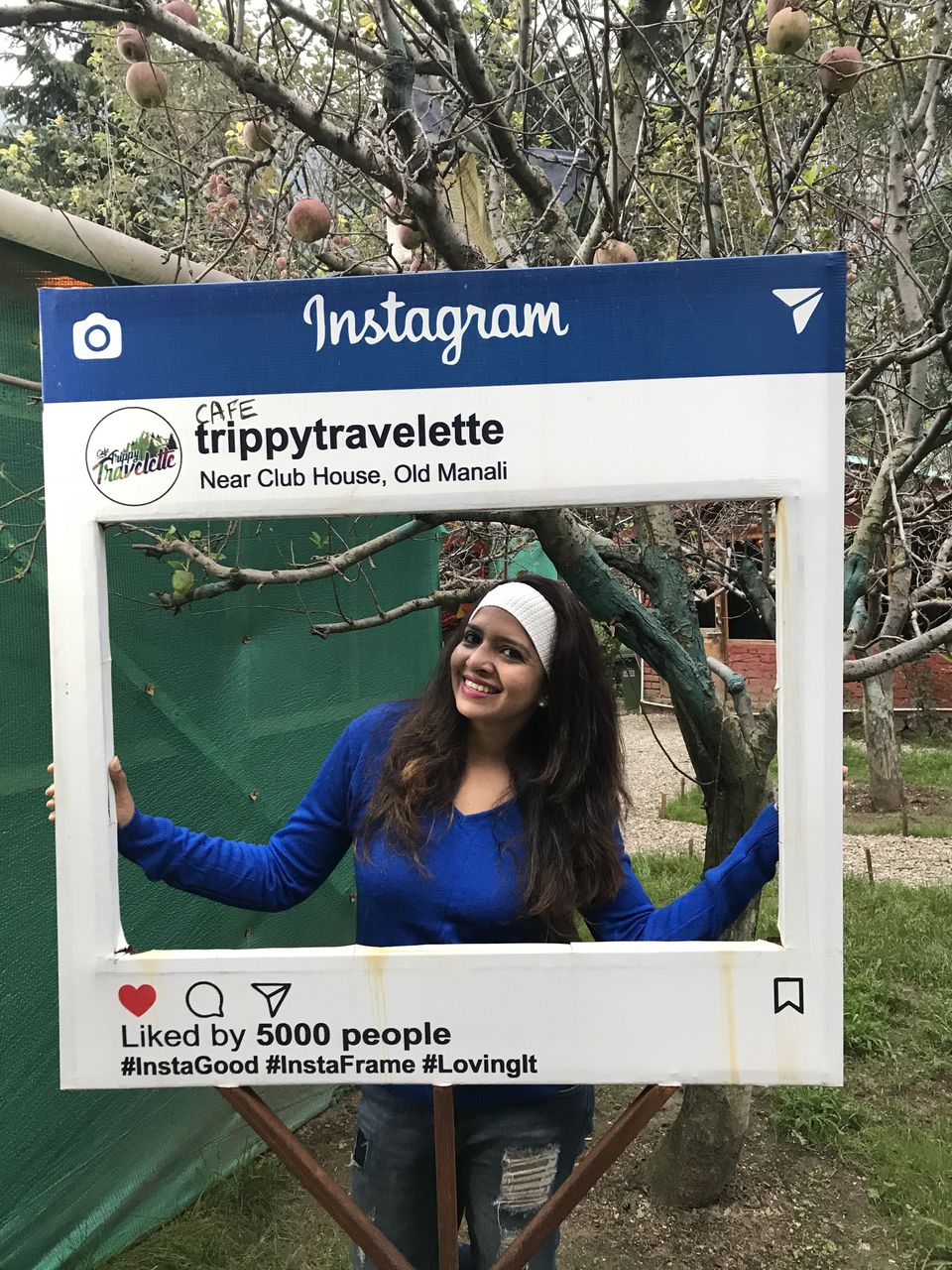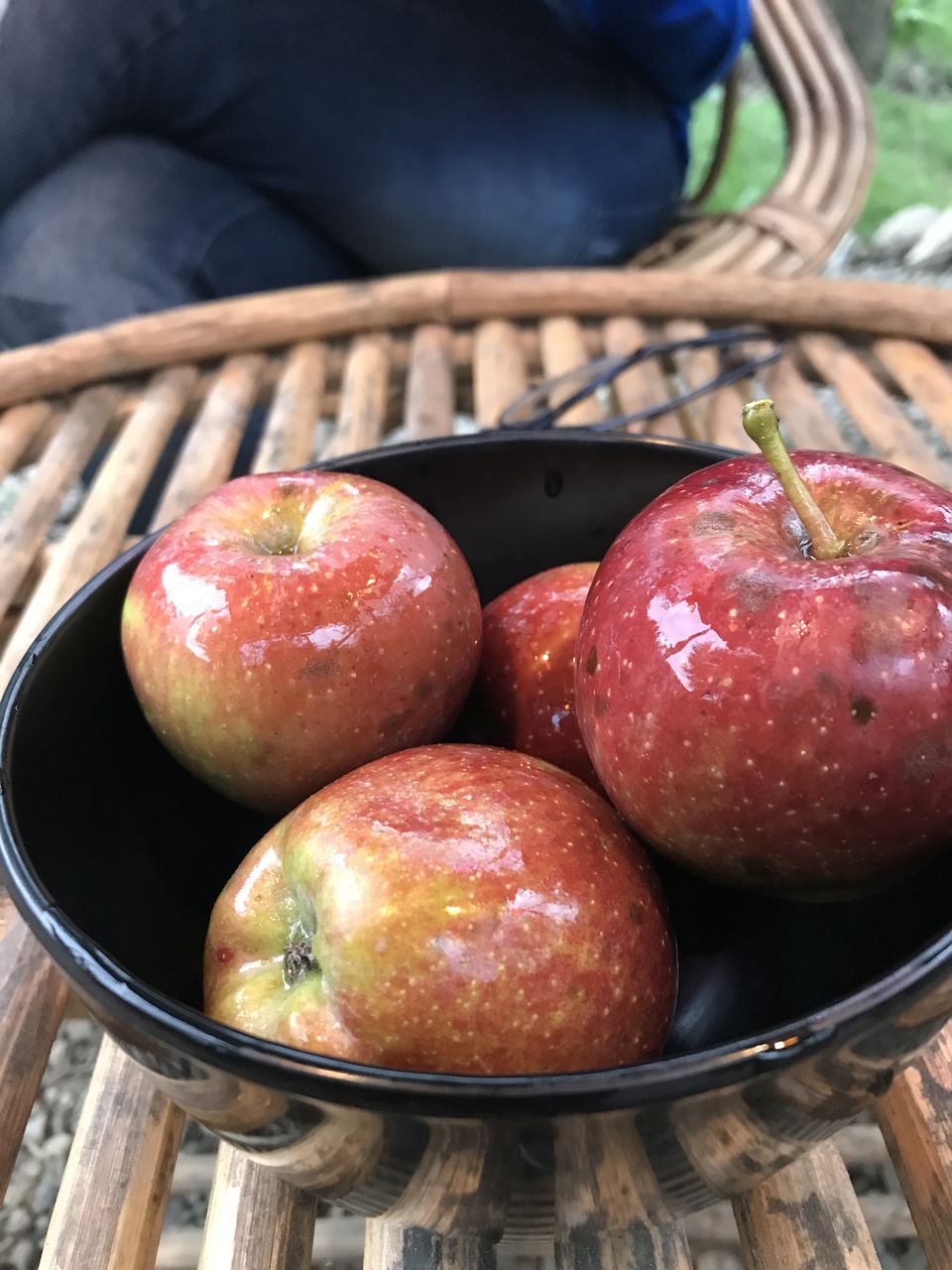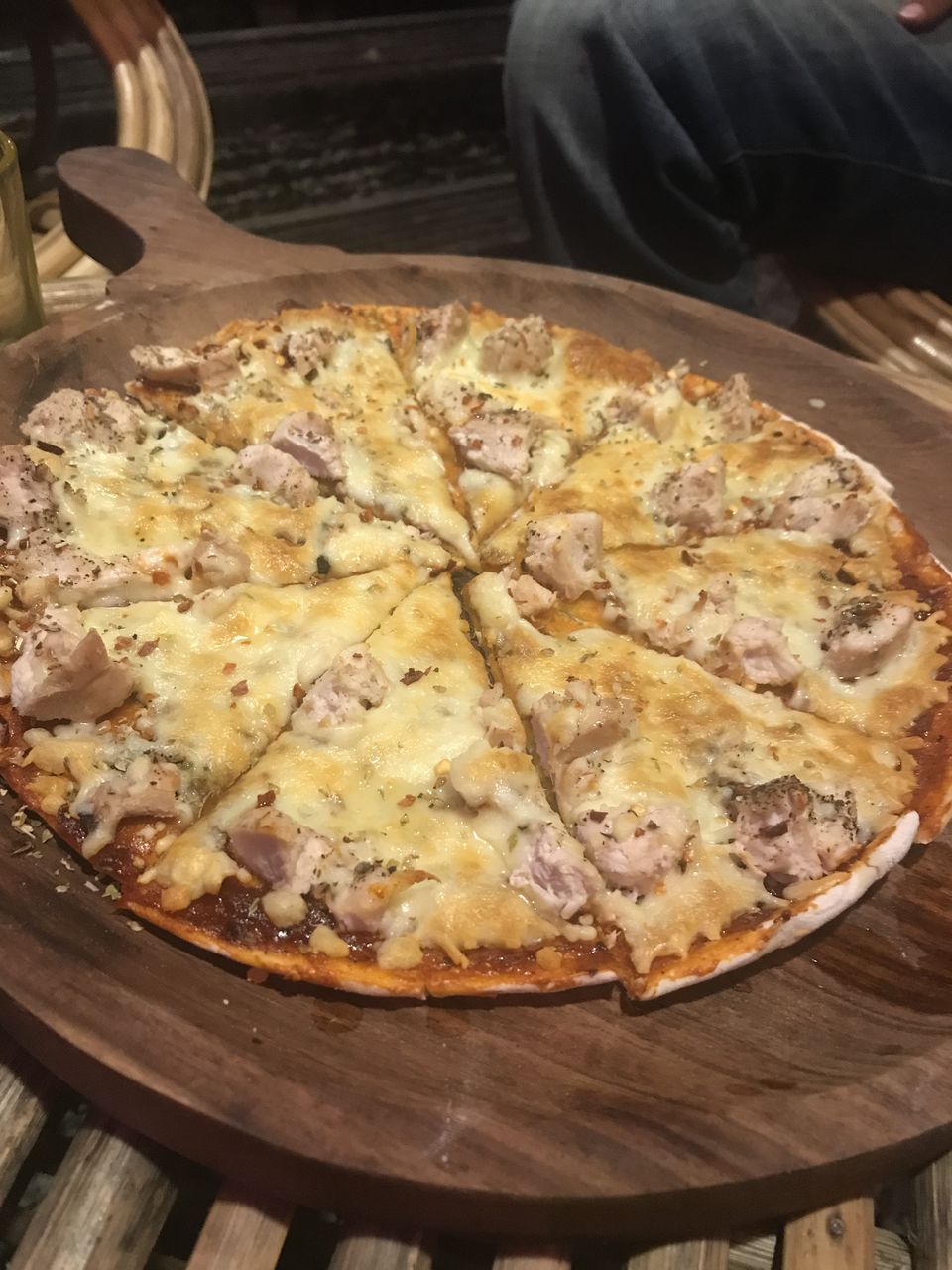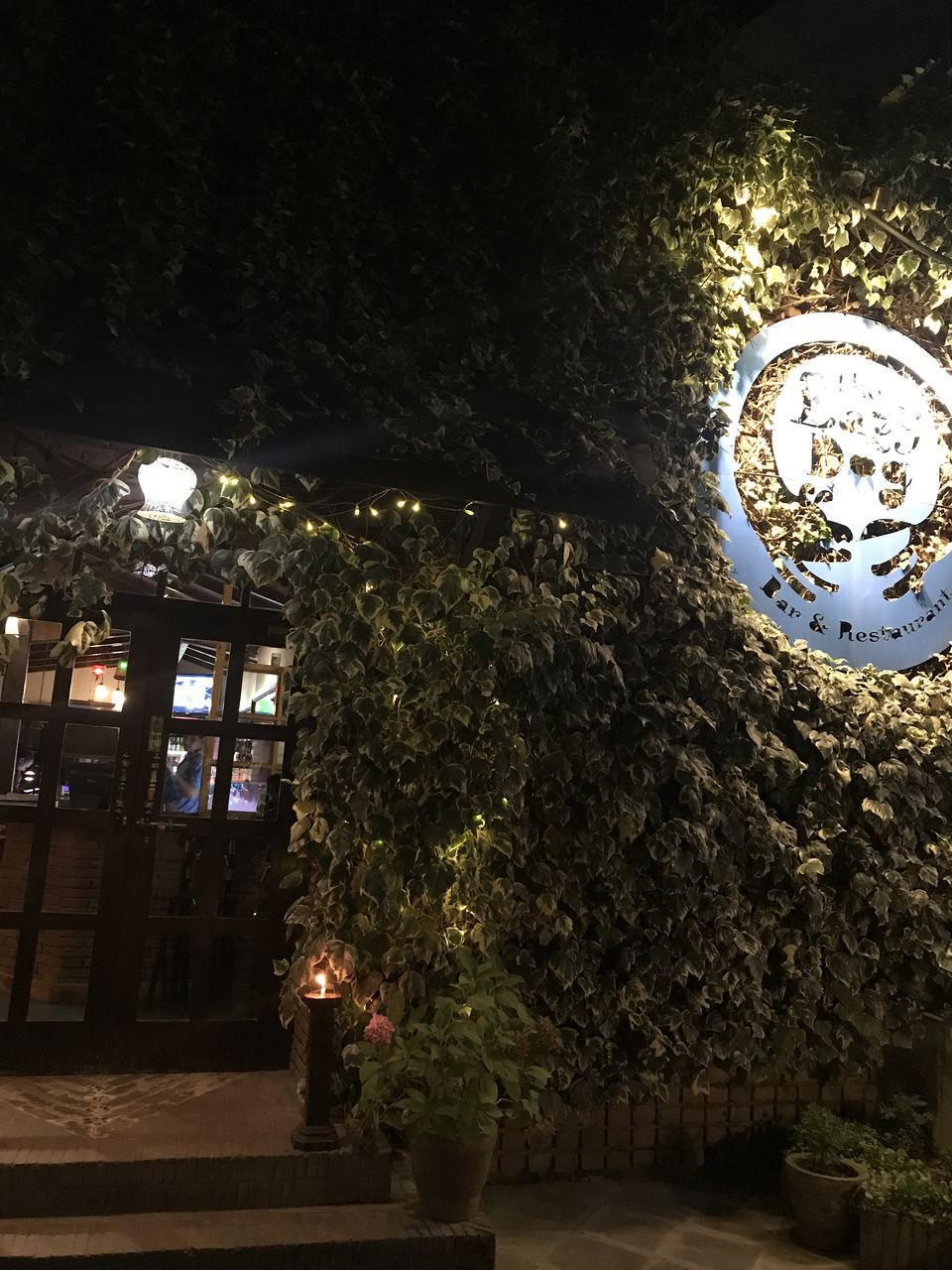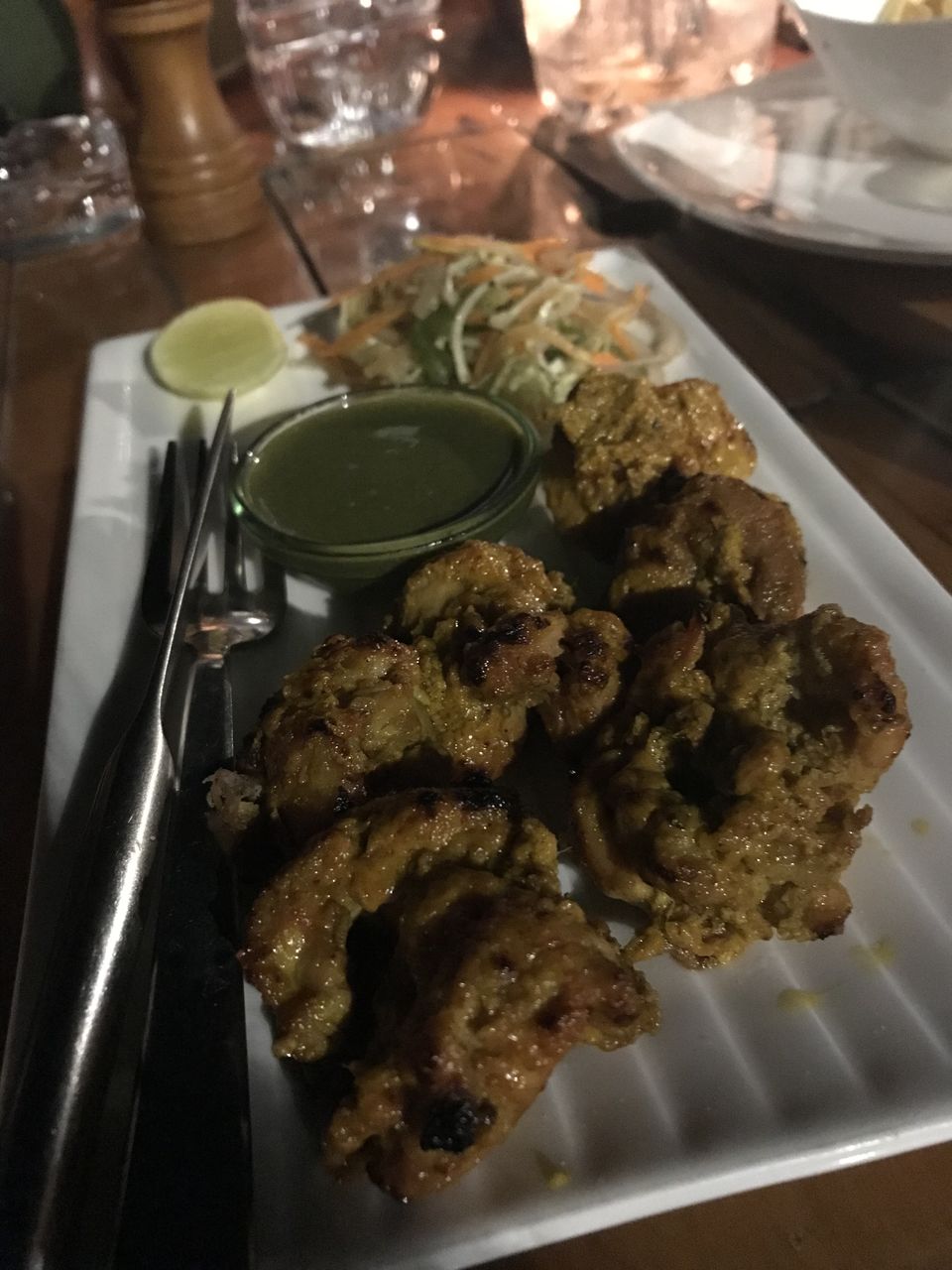 Manali Cafe Hopping : We planned to relax in Manali as the earlier days were too exhausting in terms or riding the entire day. So, we planned to visit cafes and a few spots here and there. So today we started with brunch at Drifters café and then strolled around at Mall road, visited the CNI Hospital there just to show my leg and the doctor gave some medicines and then we had birthday dinner at Johnson Café. The grilled trout is definitely recommendable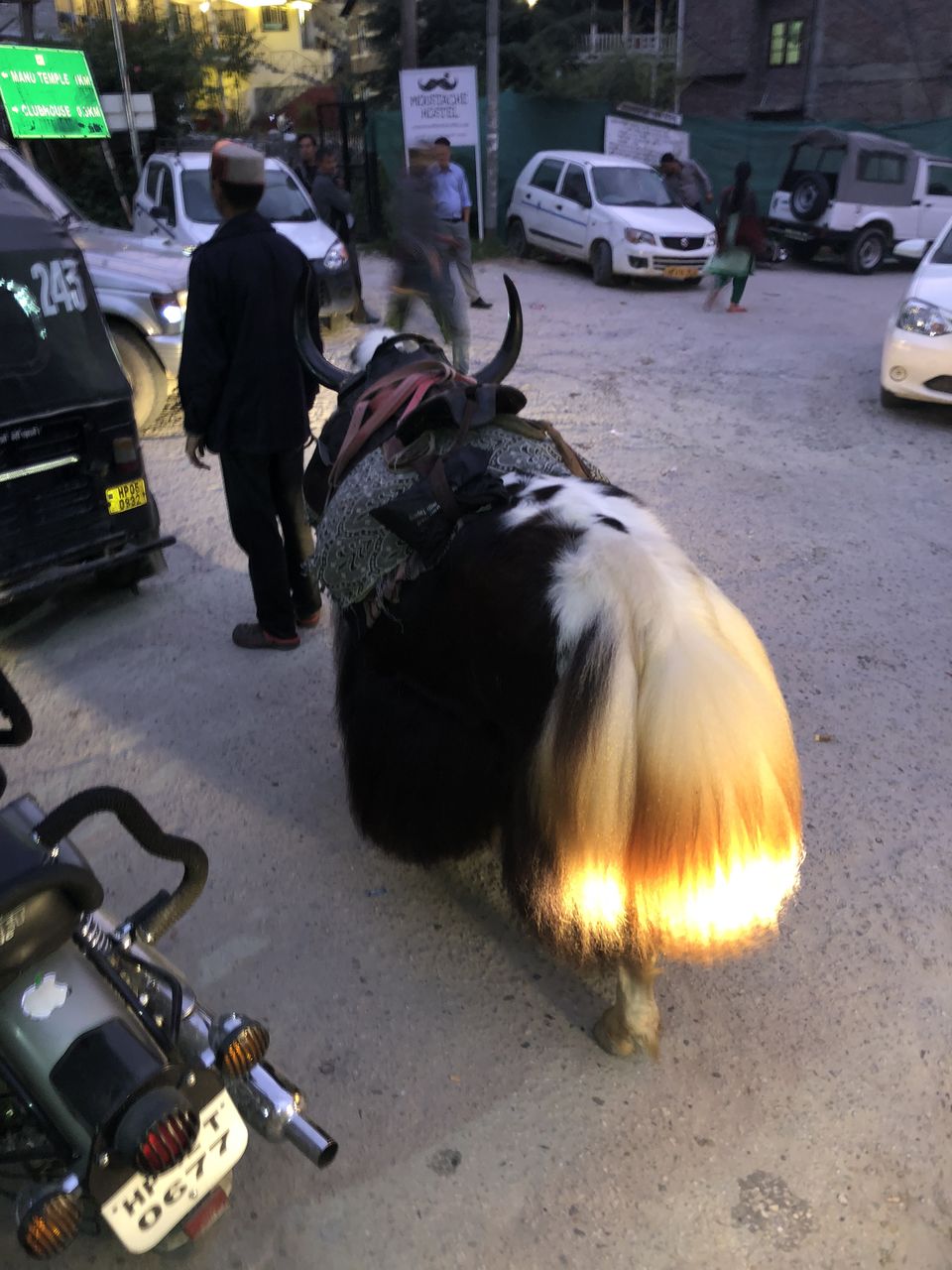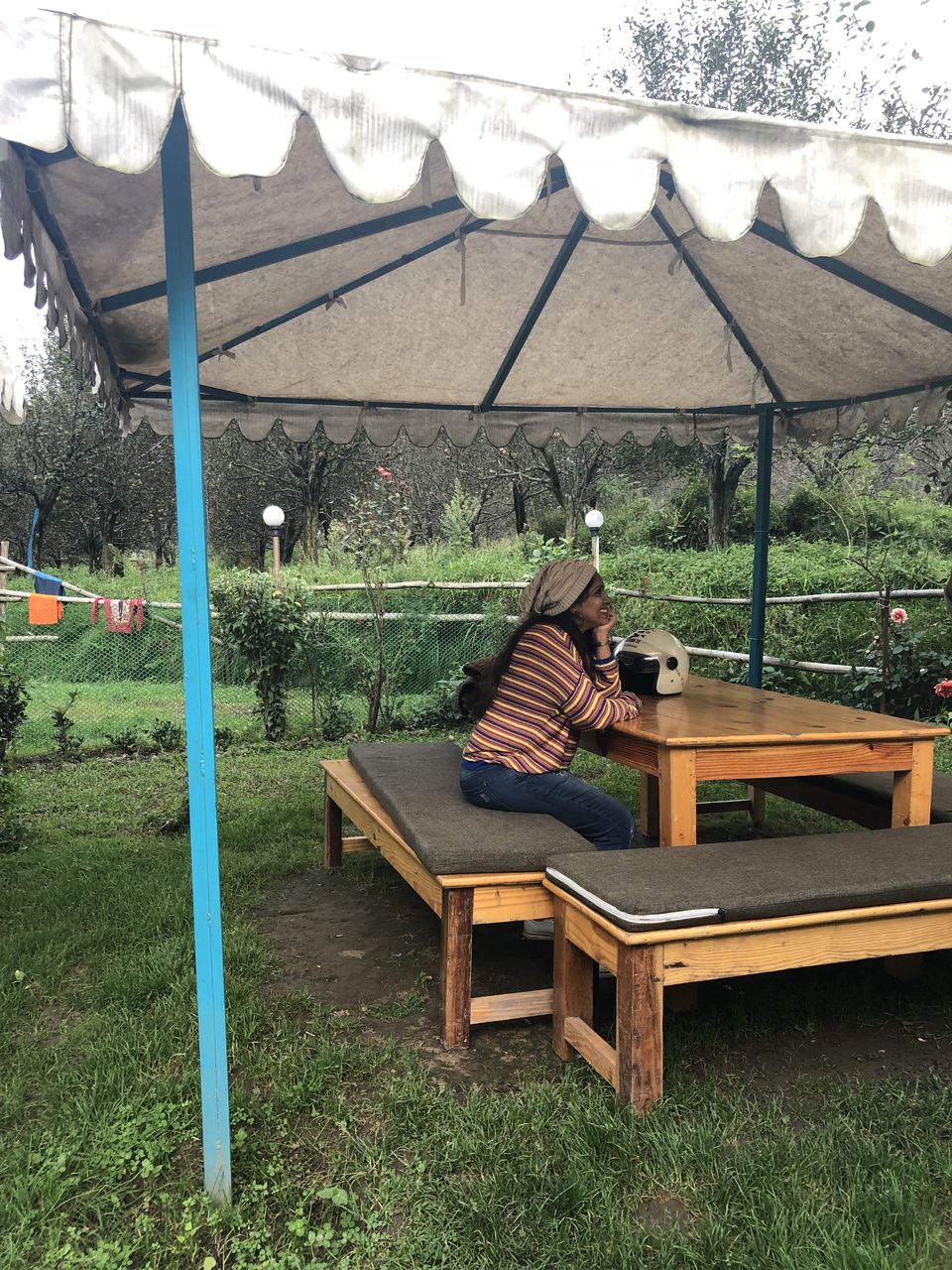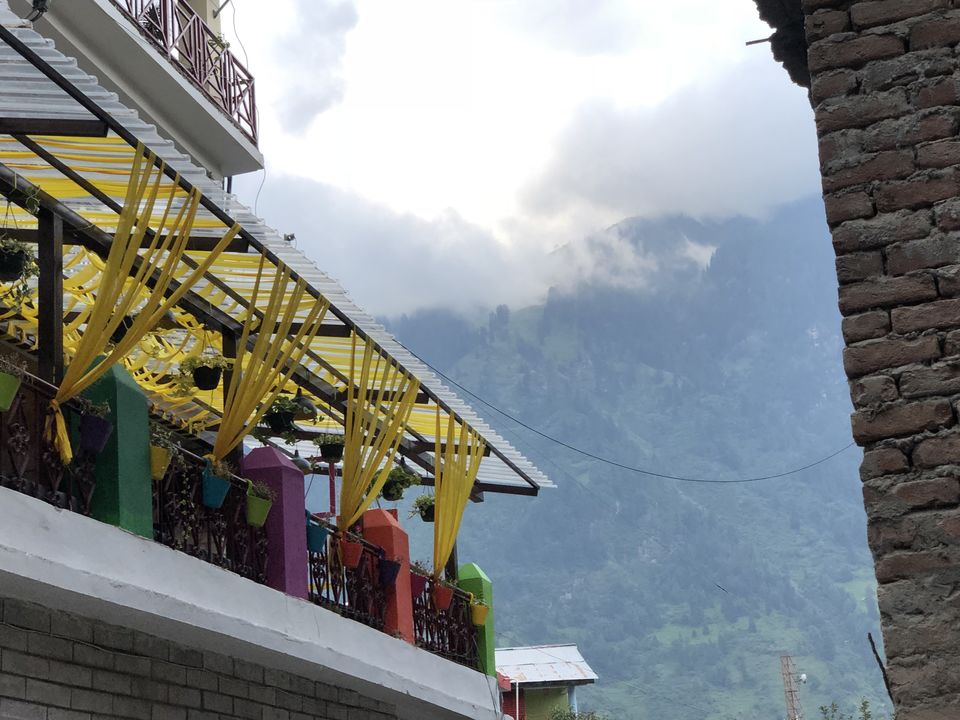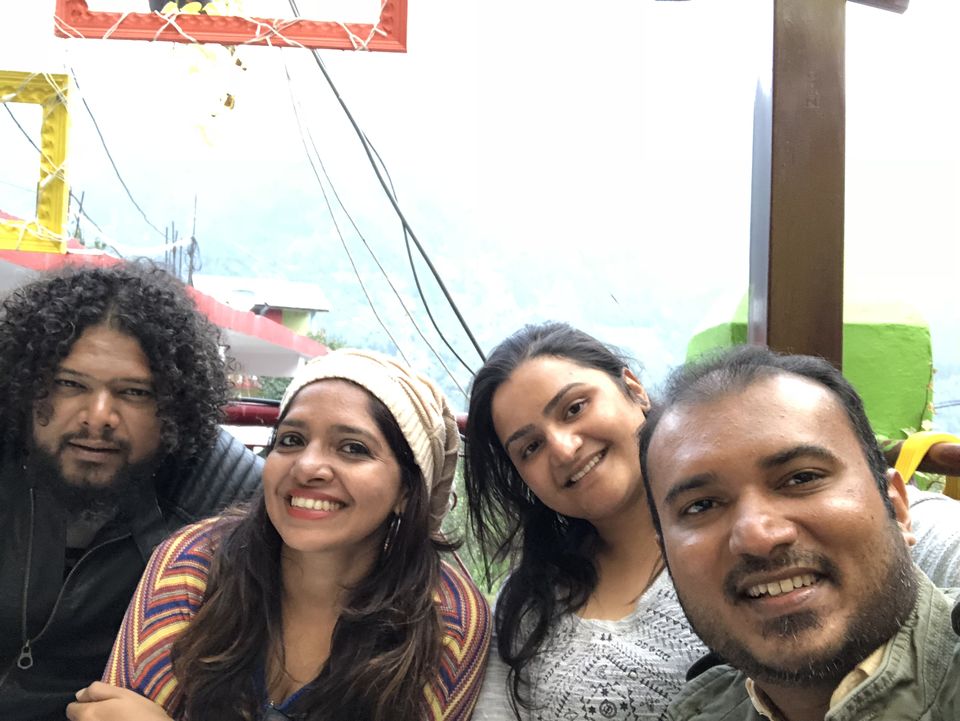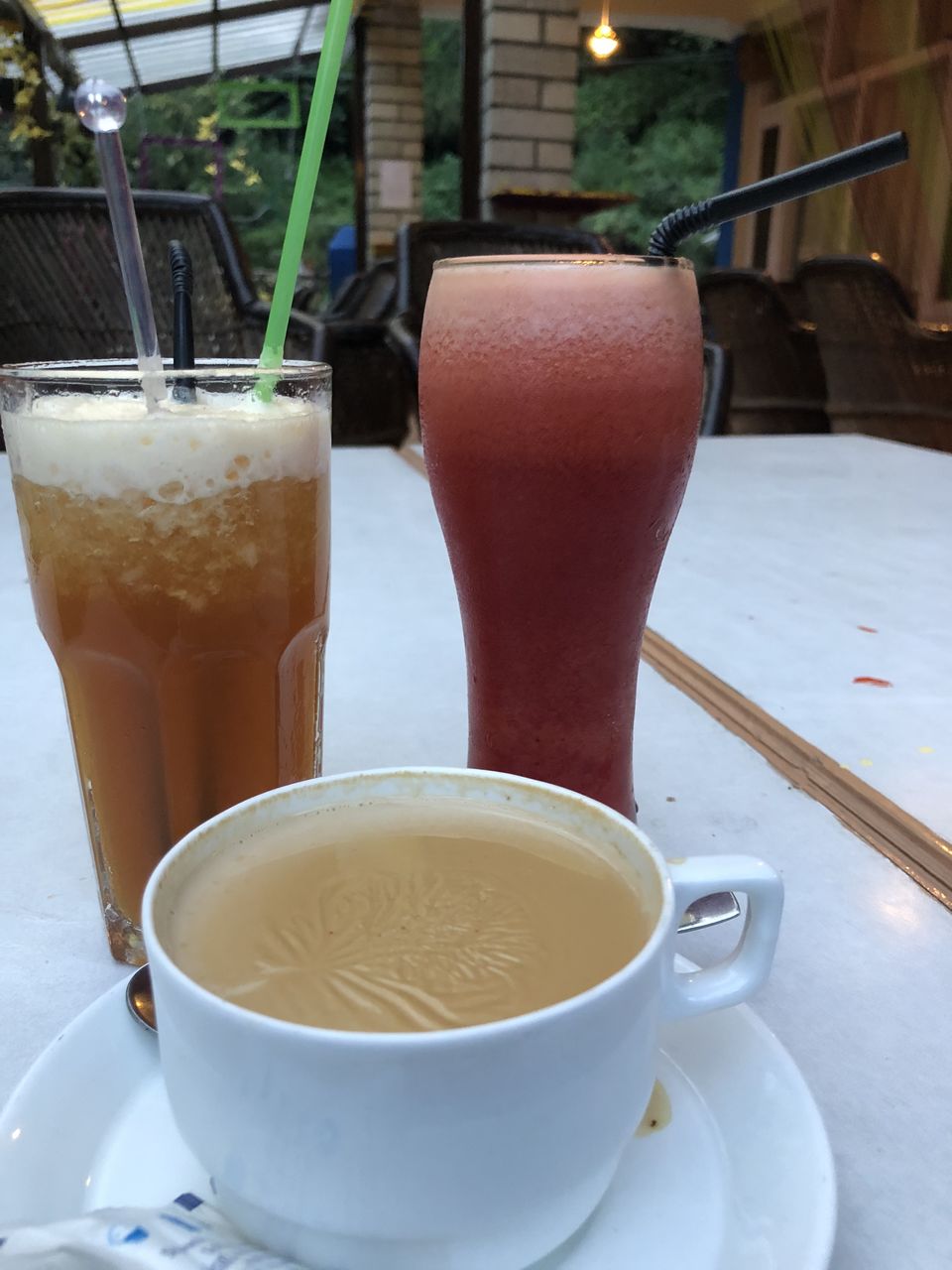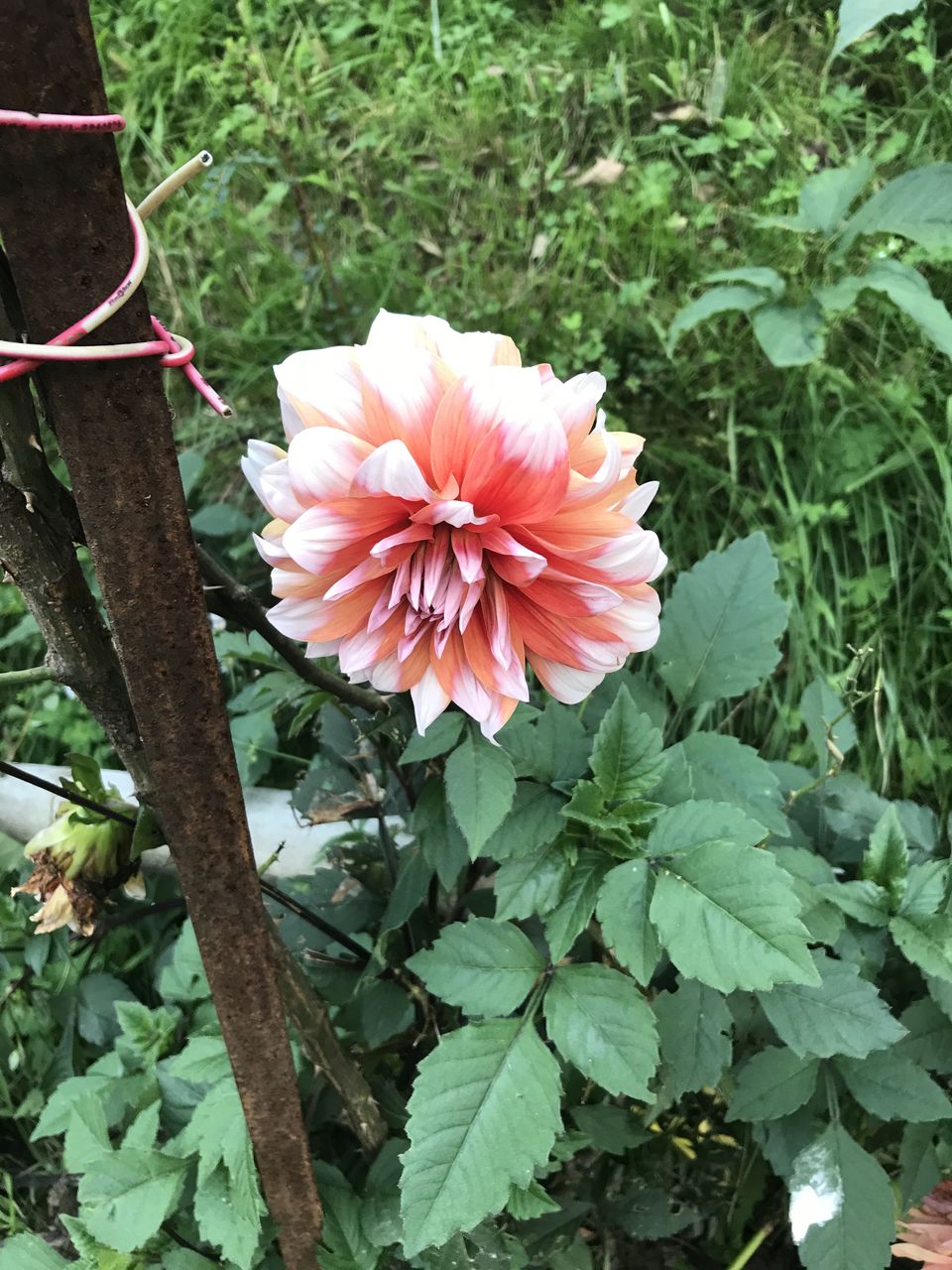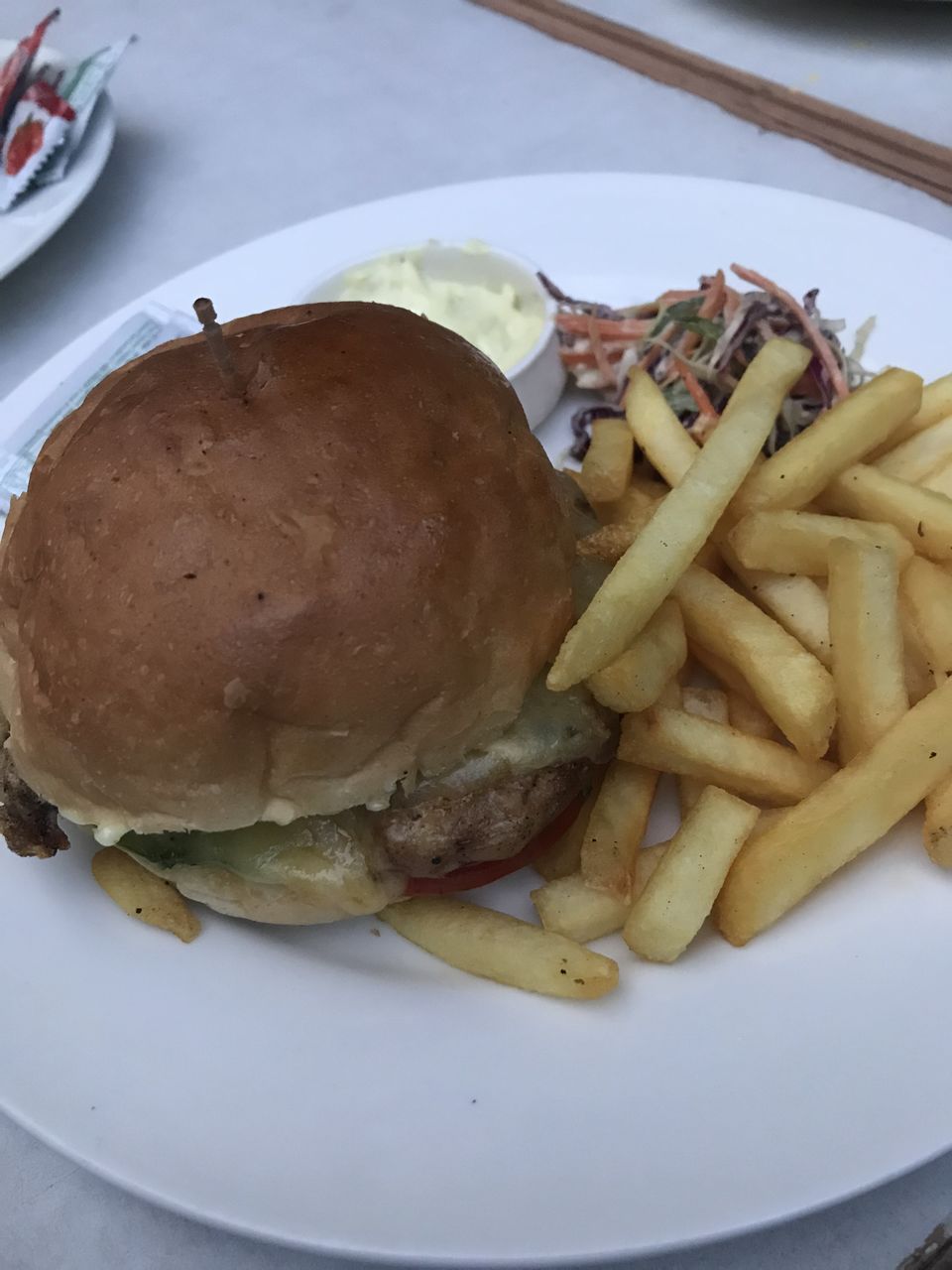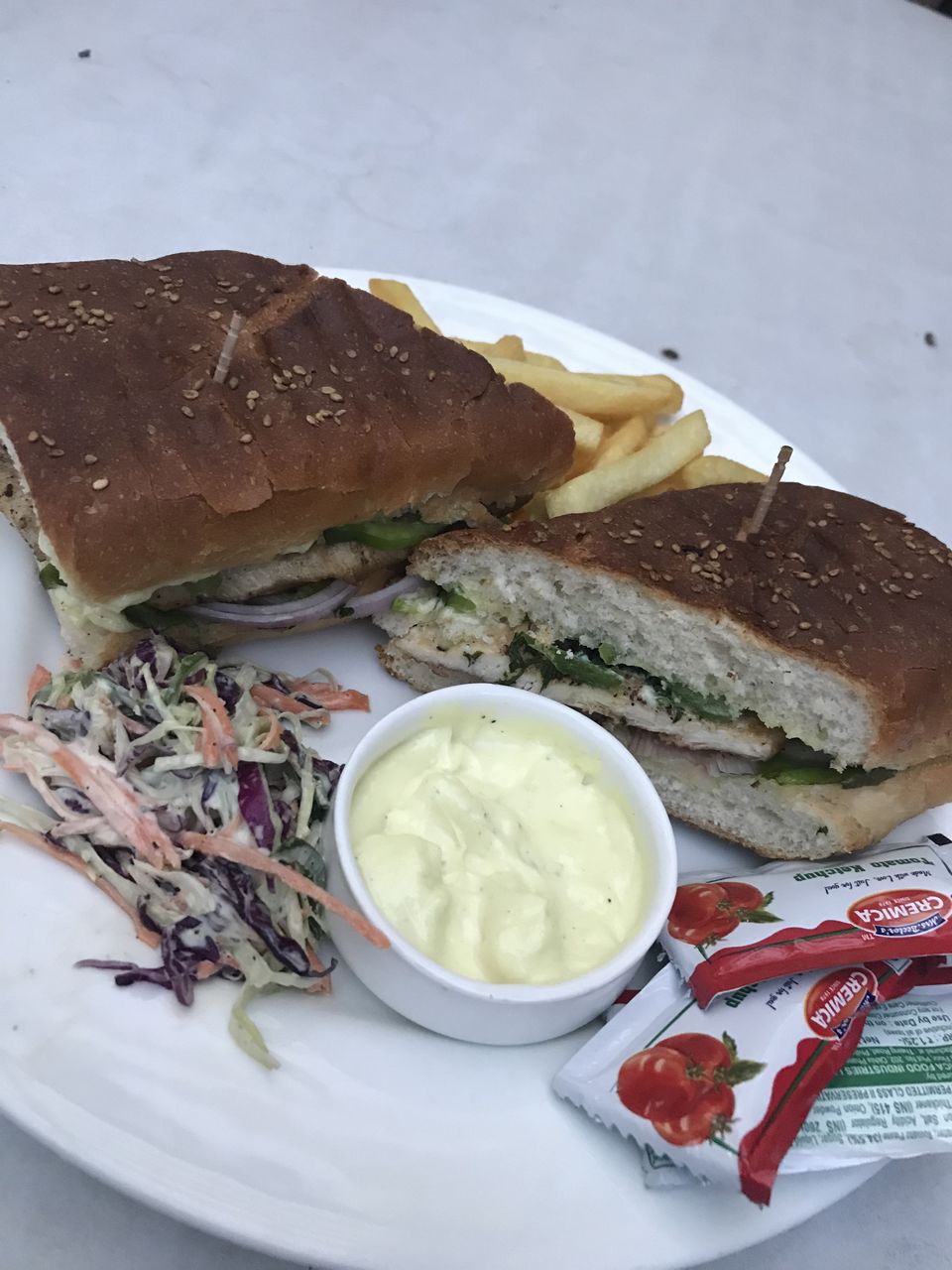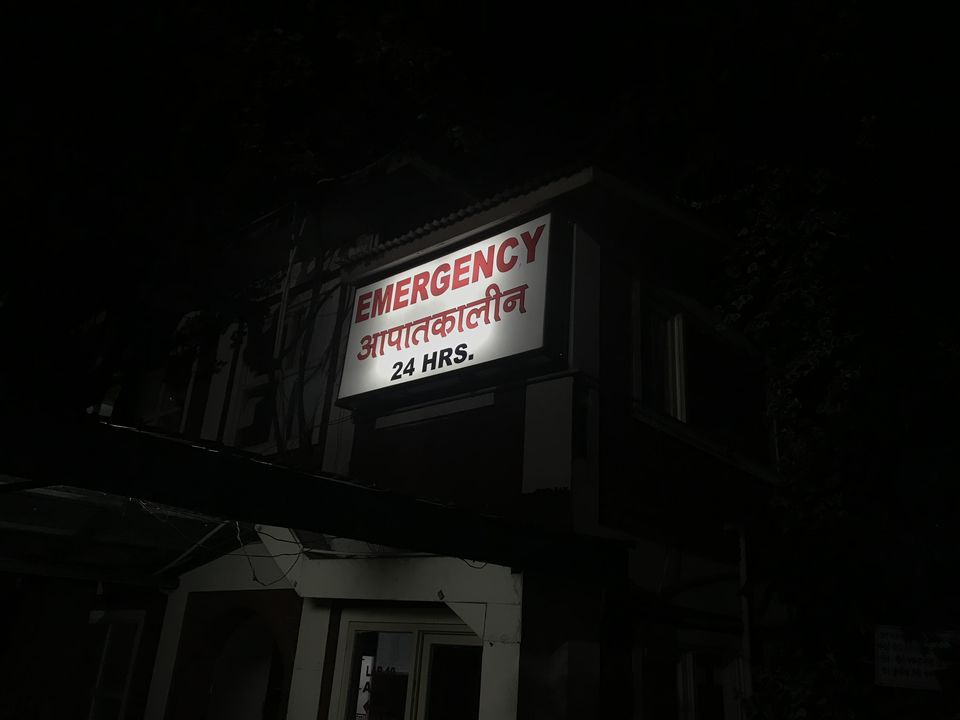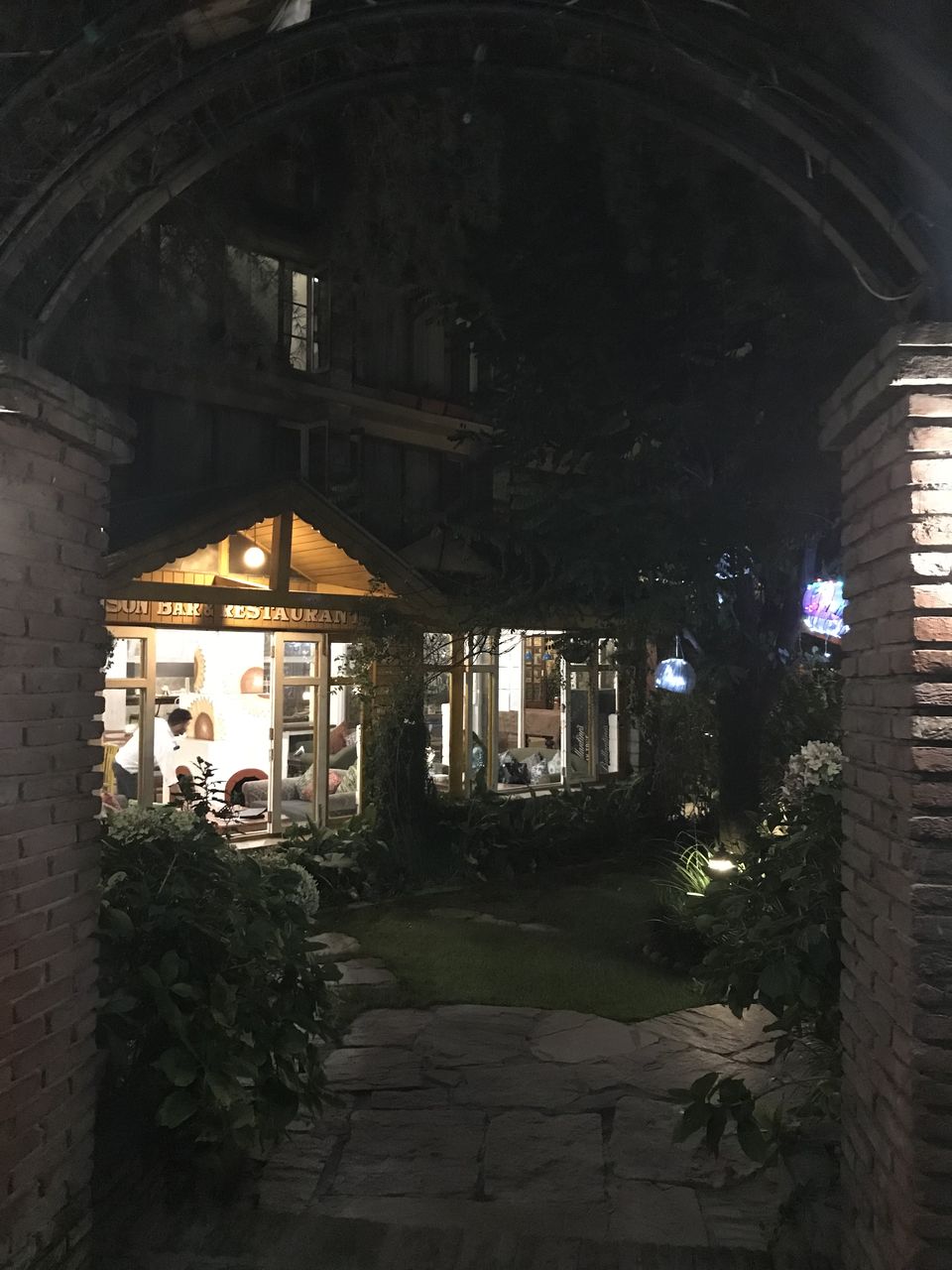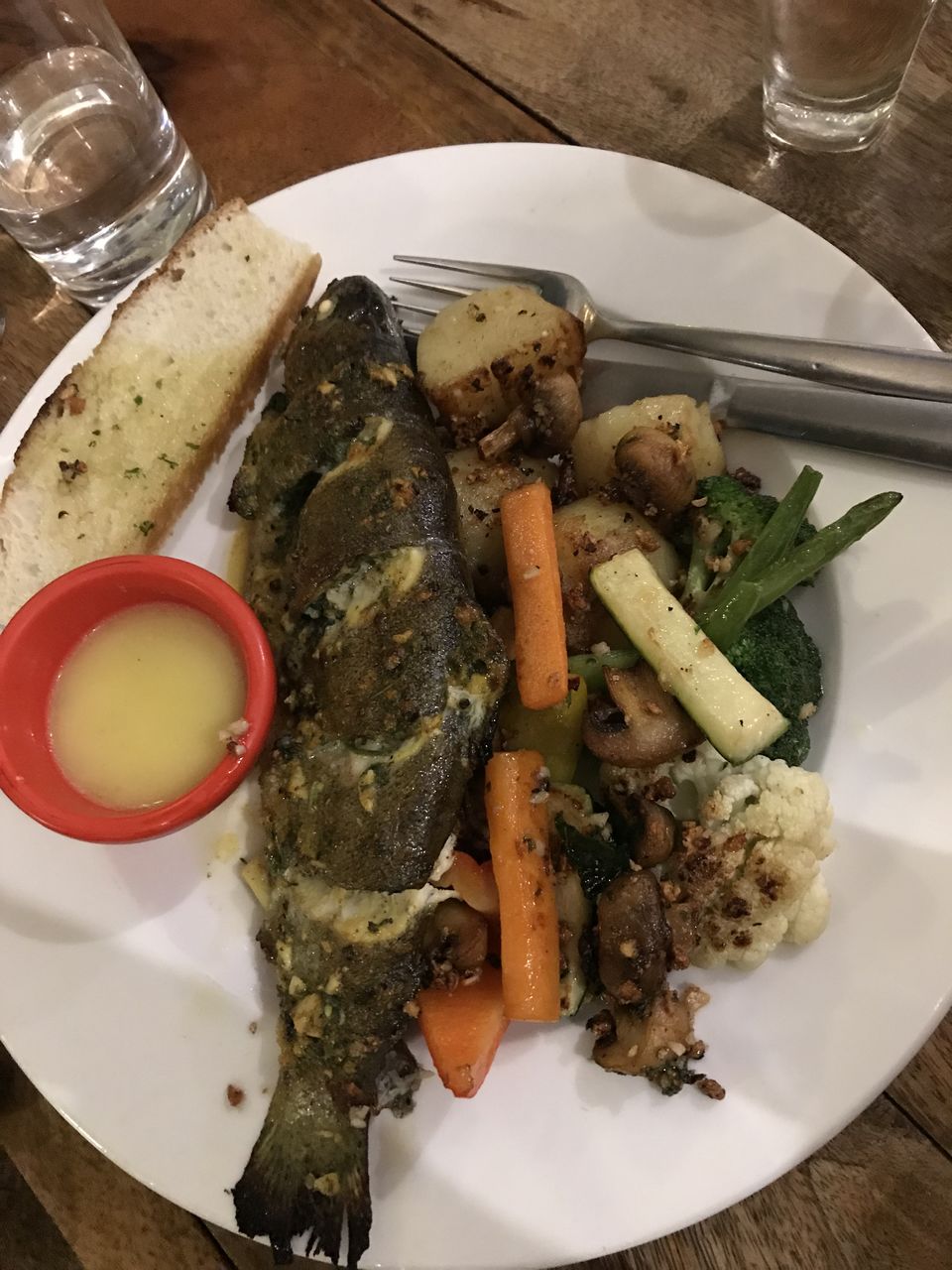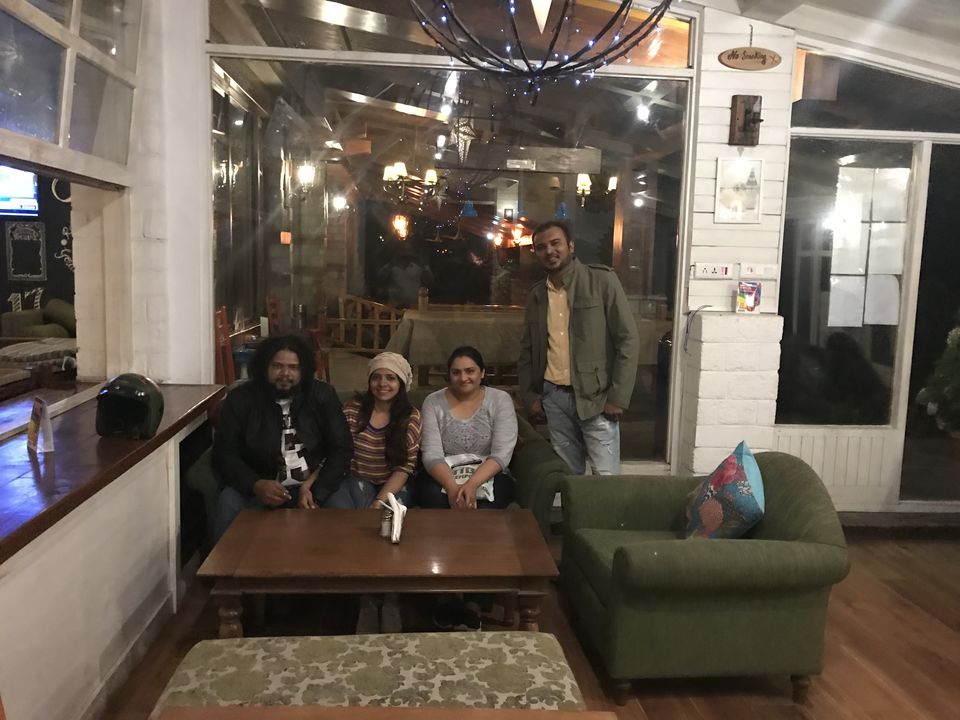 So today we started with breakfast at Dylan's Coffee which is quite a famous spot in Old Manali and then went to visit Vashisht Hot water Springs, Jogini Falls and Beas River. Had yummy lunch at Café 1947 by the Beas river and then headed to the Mall road to do some souvenir shopping and booking our overnight bus to Chandigarh. We departed from Manali at took the evening 10 pm HRCTC bus to Chandigarh.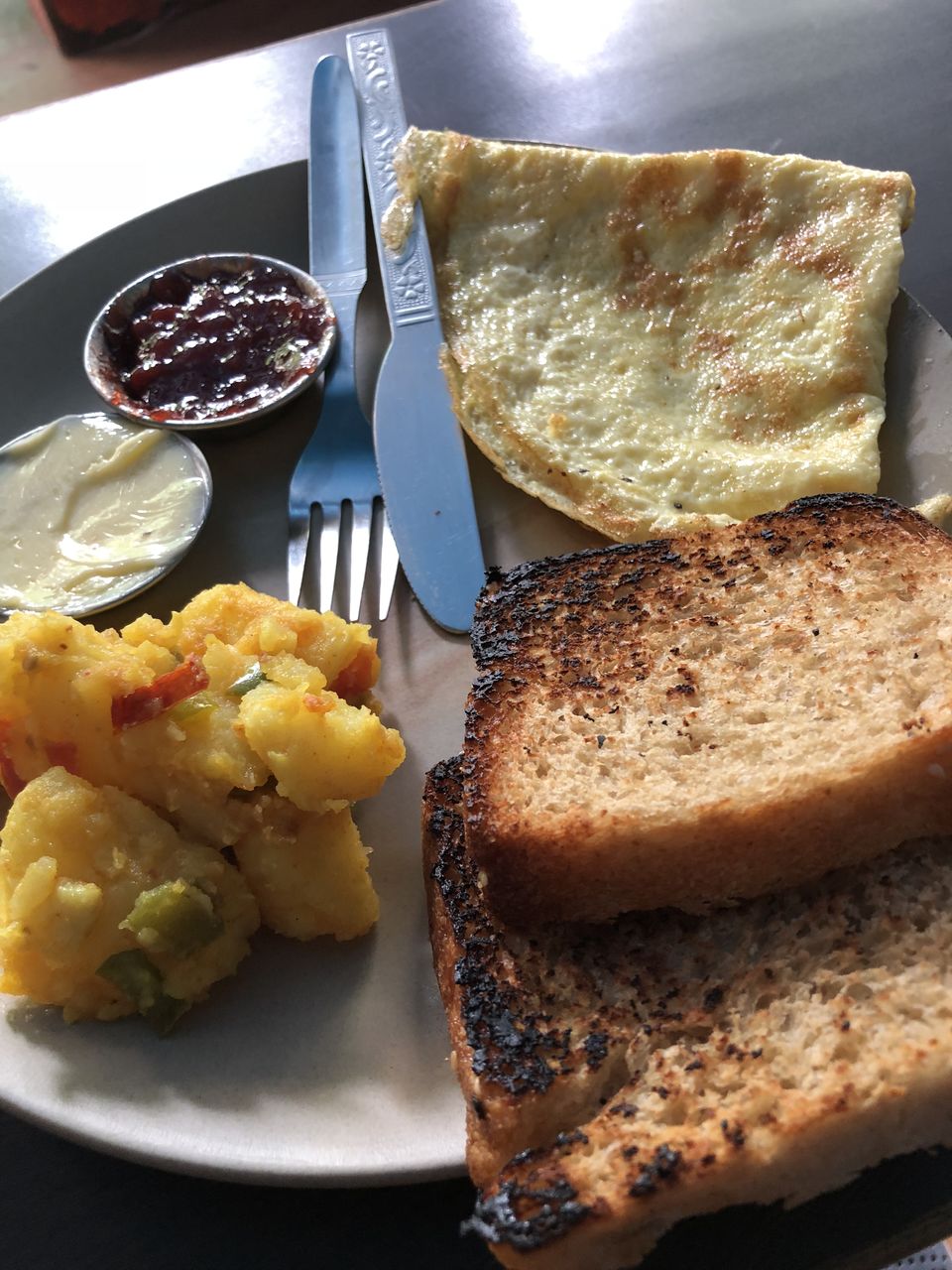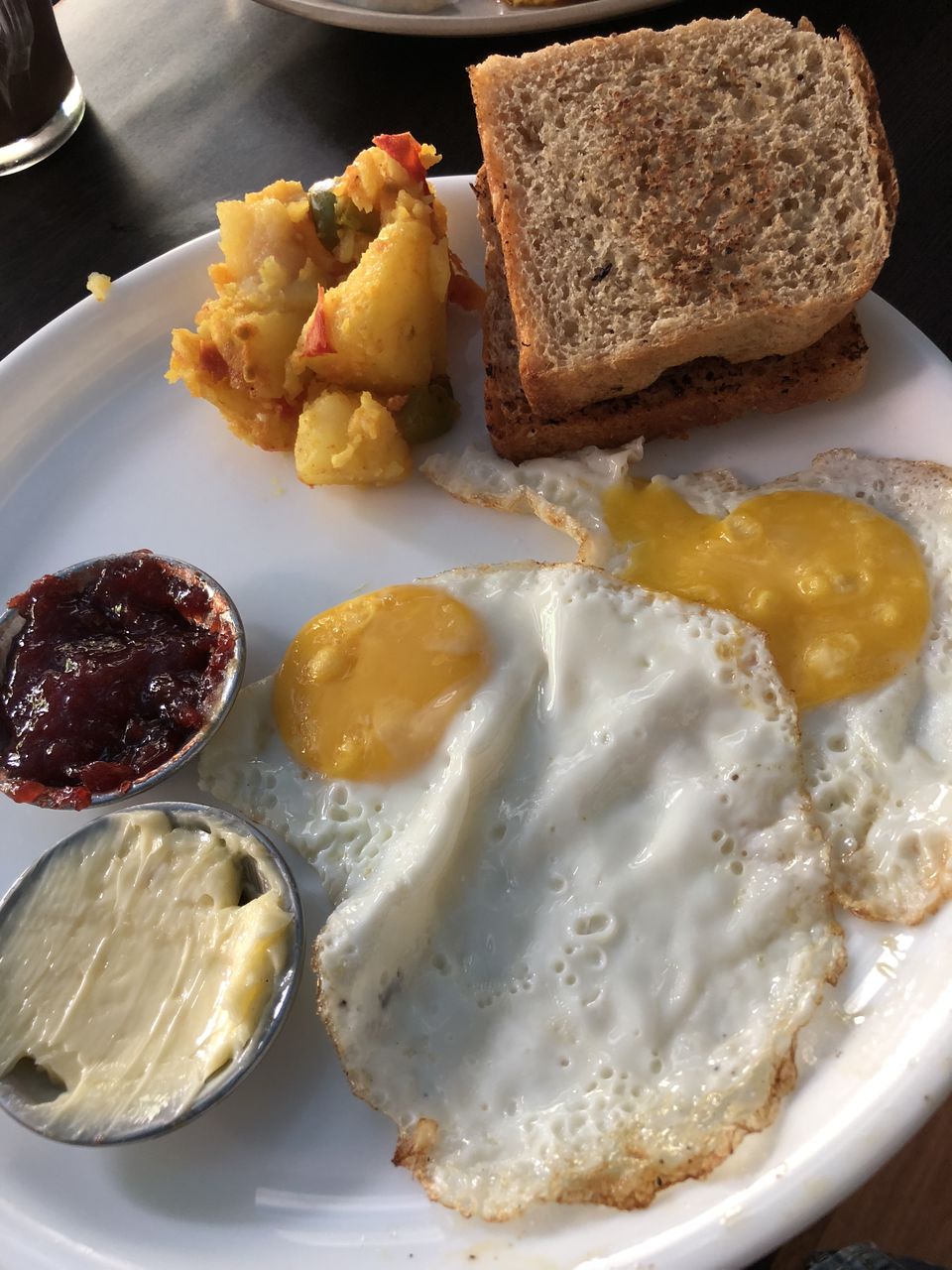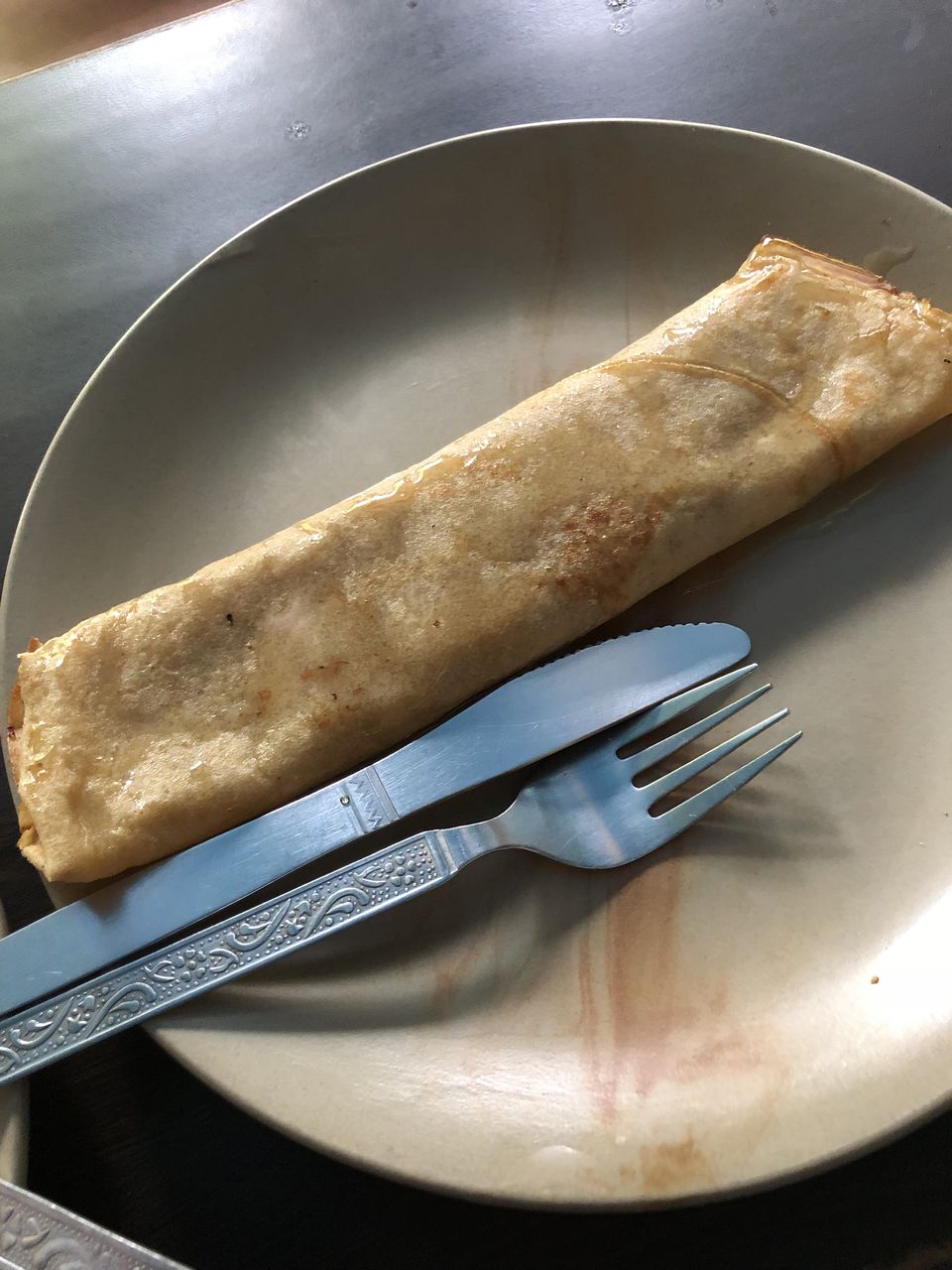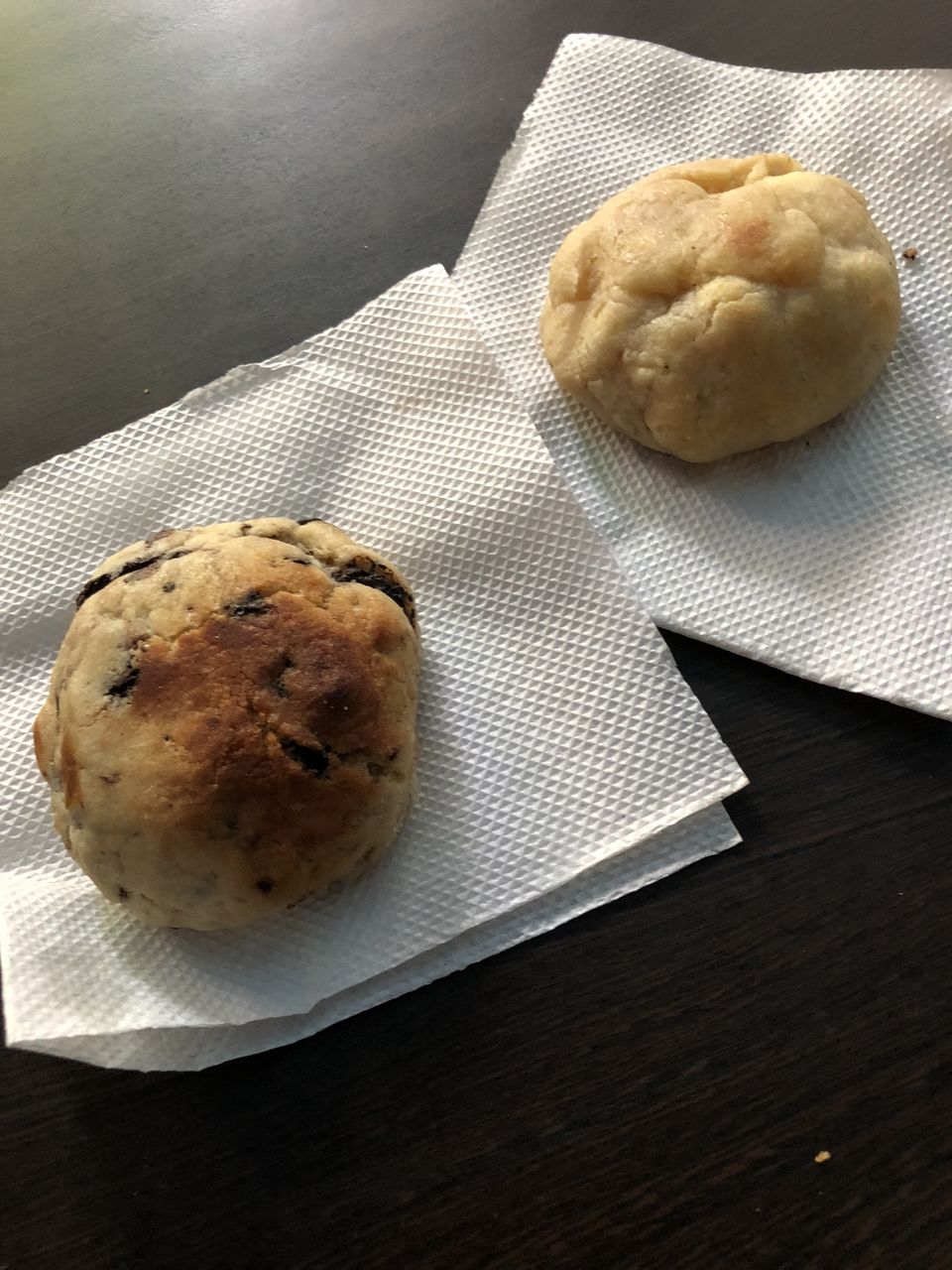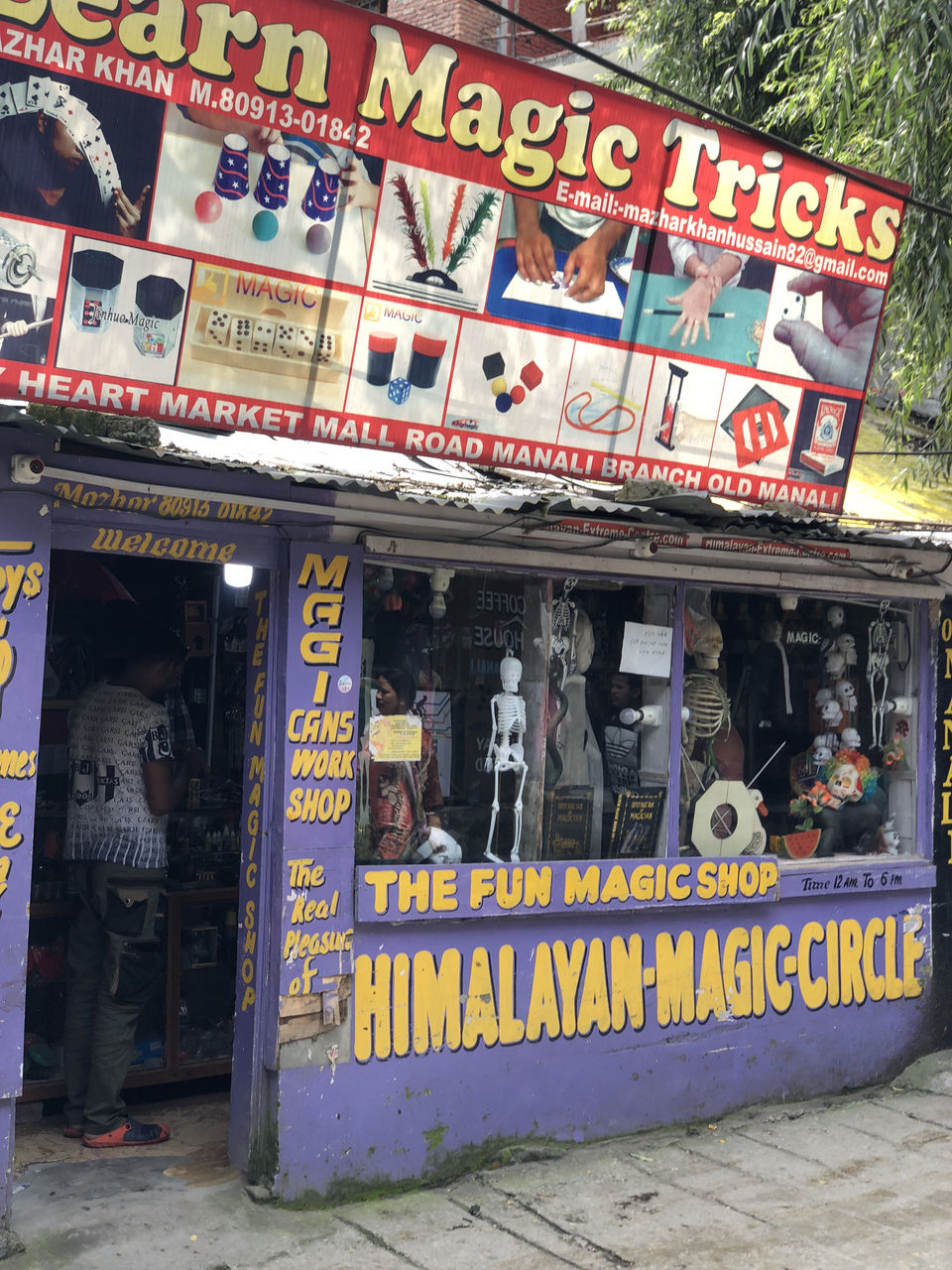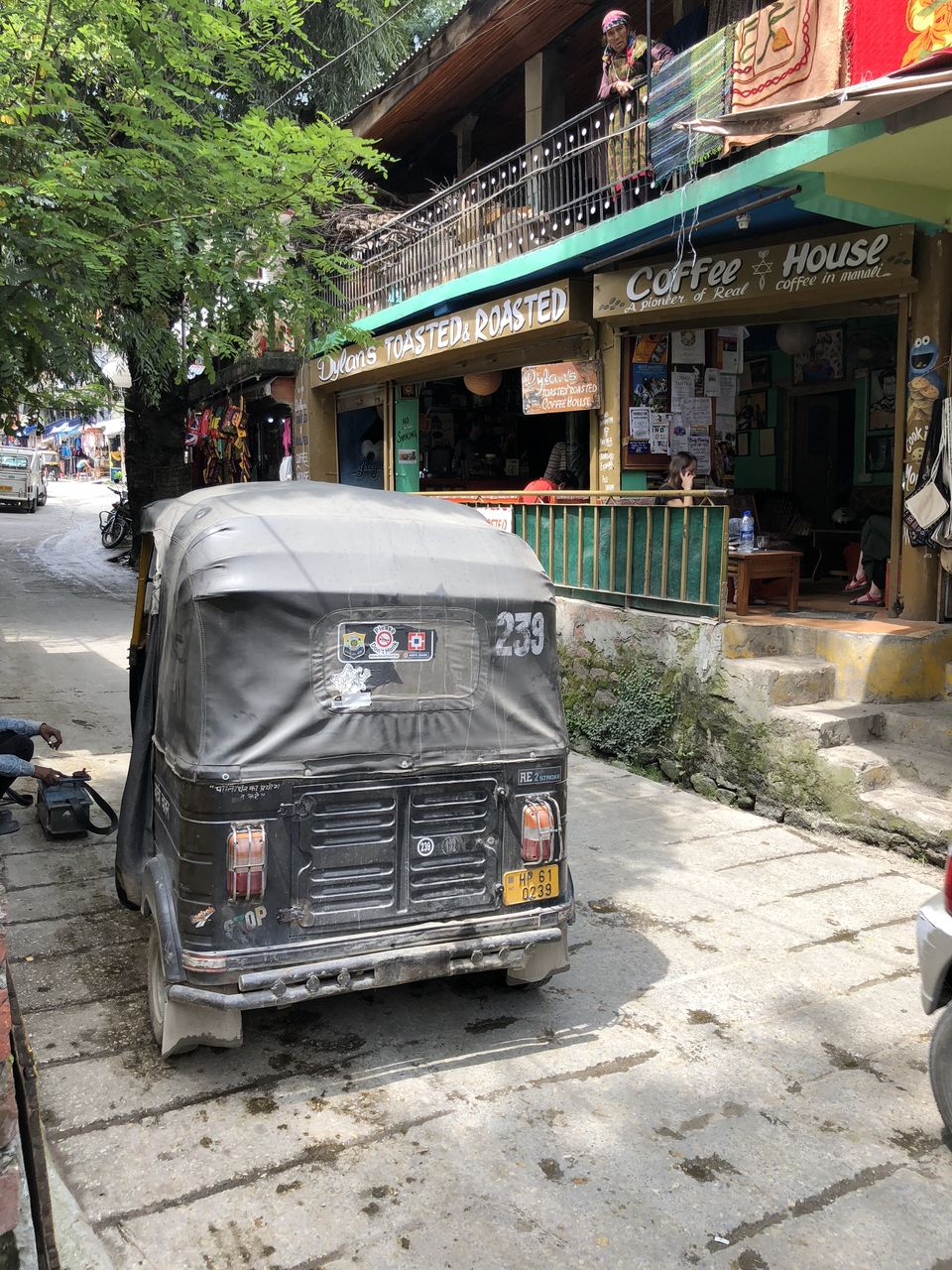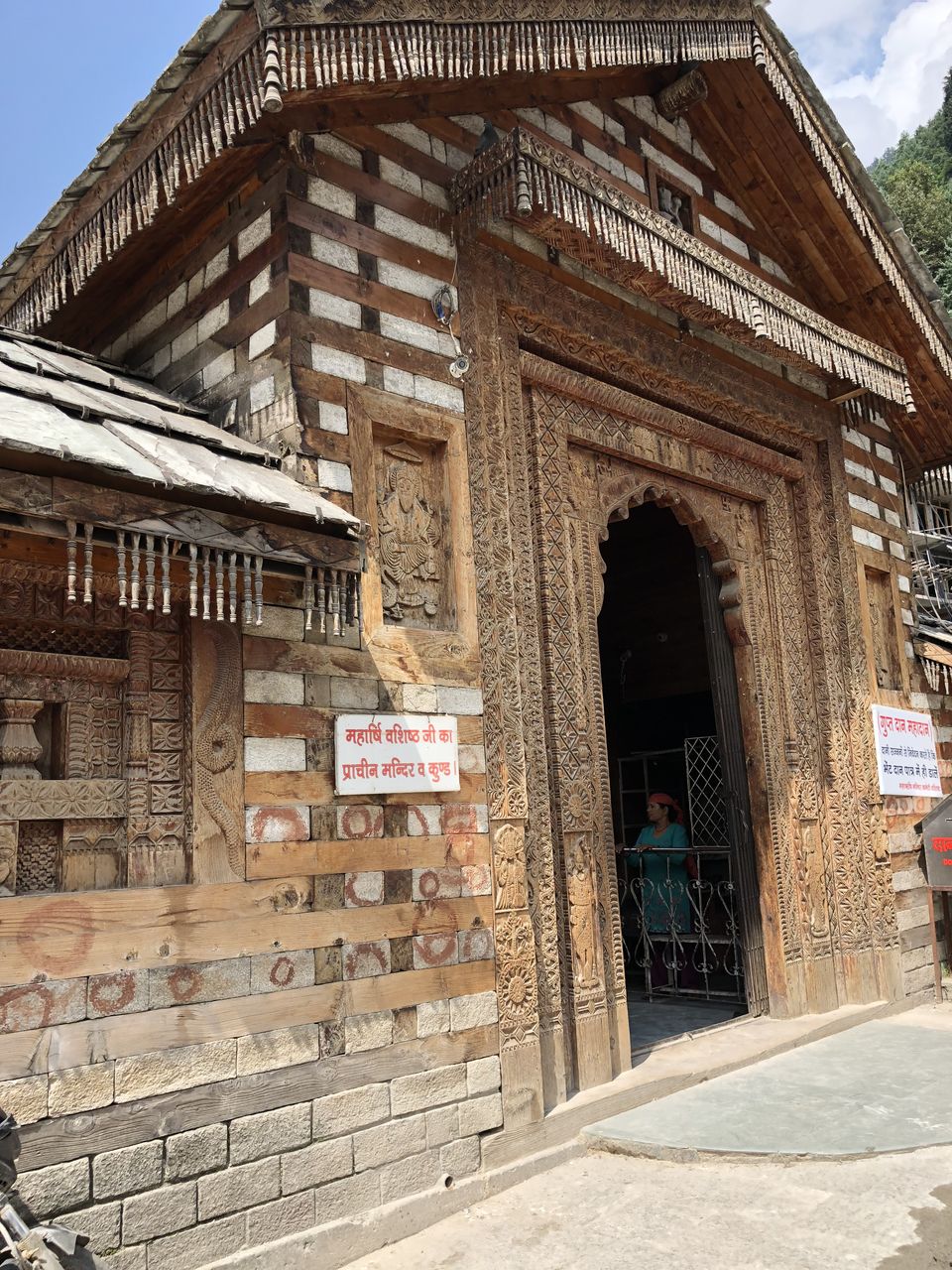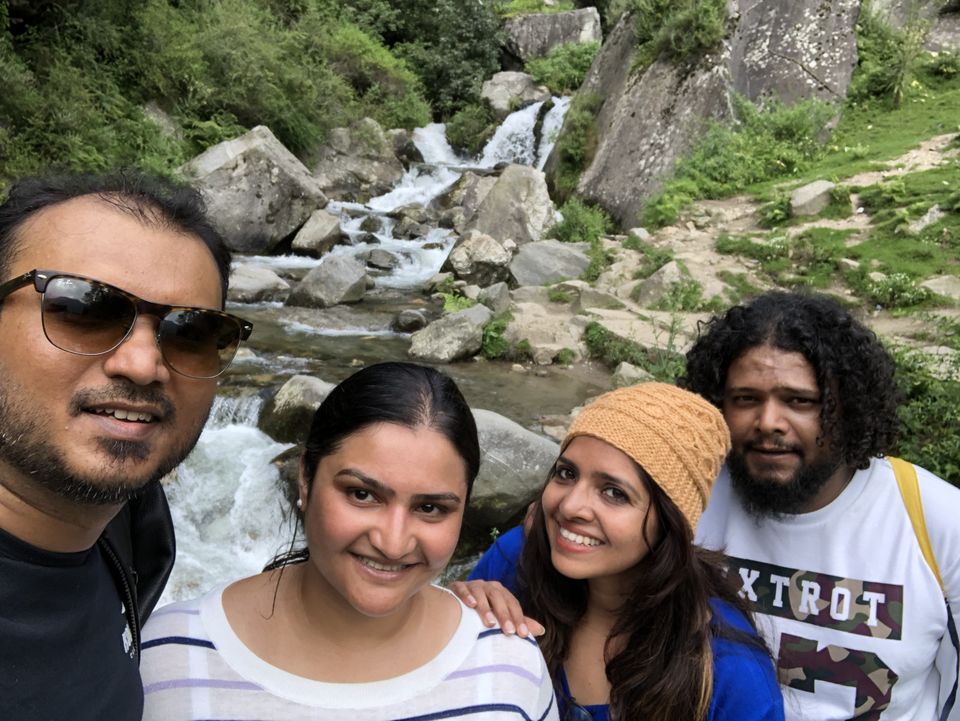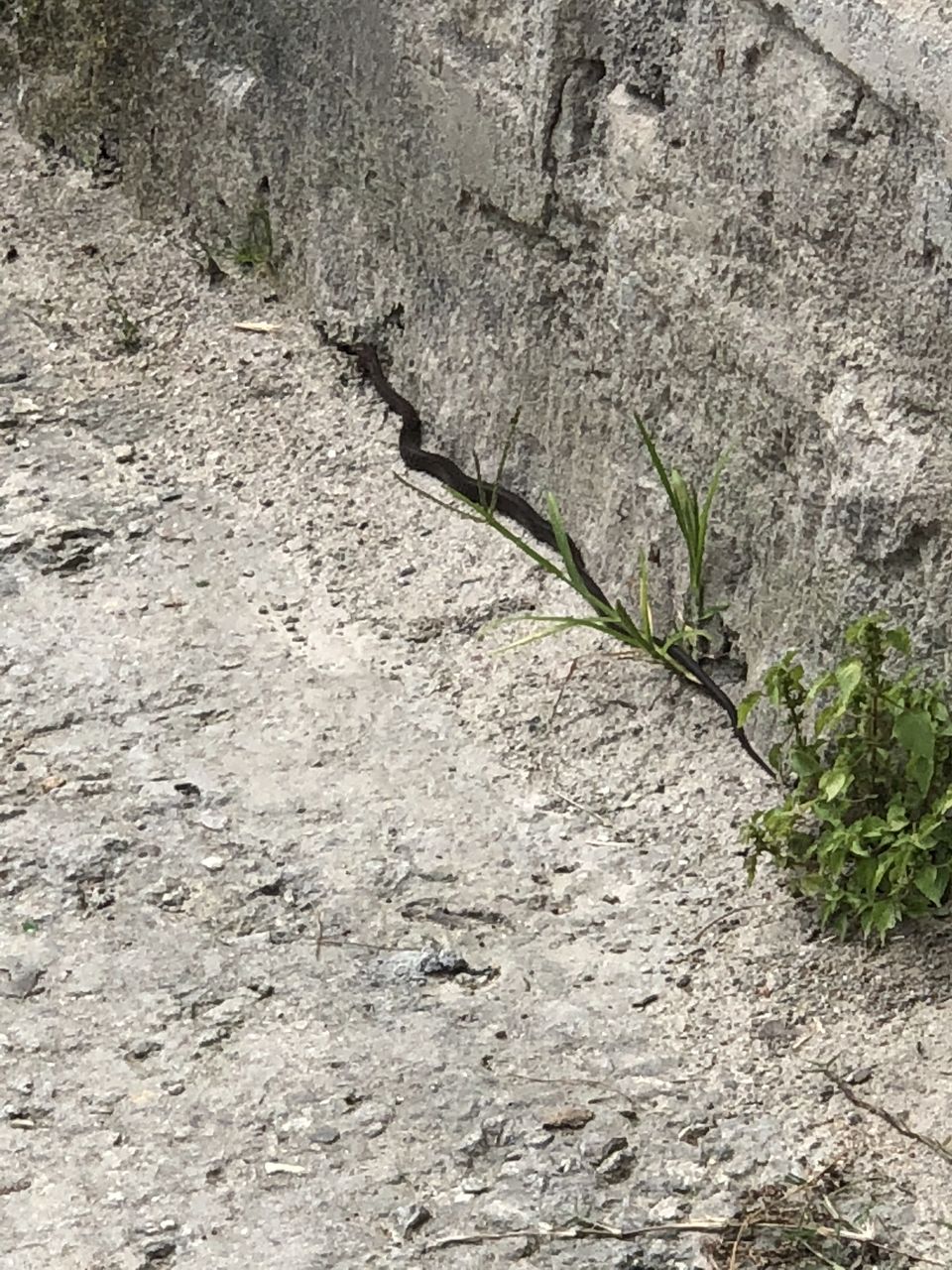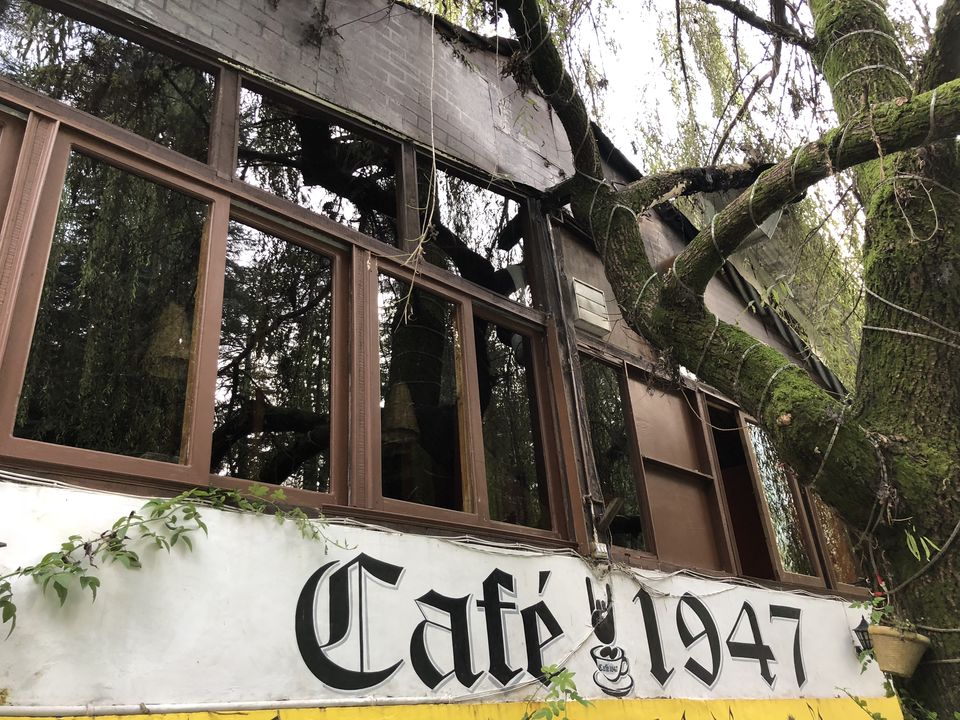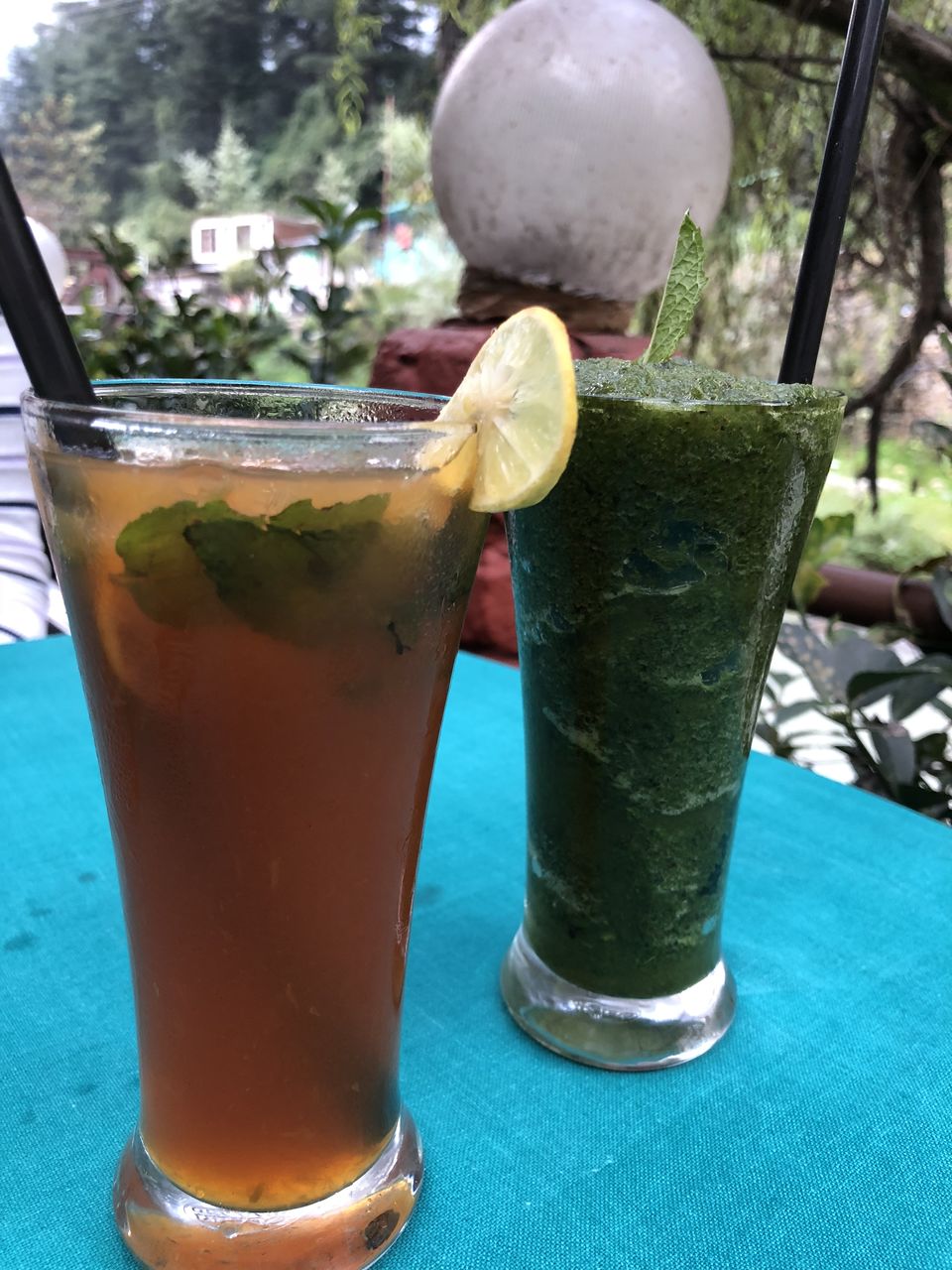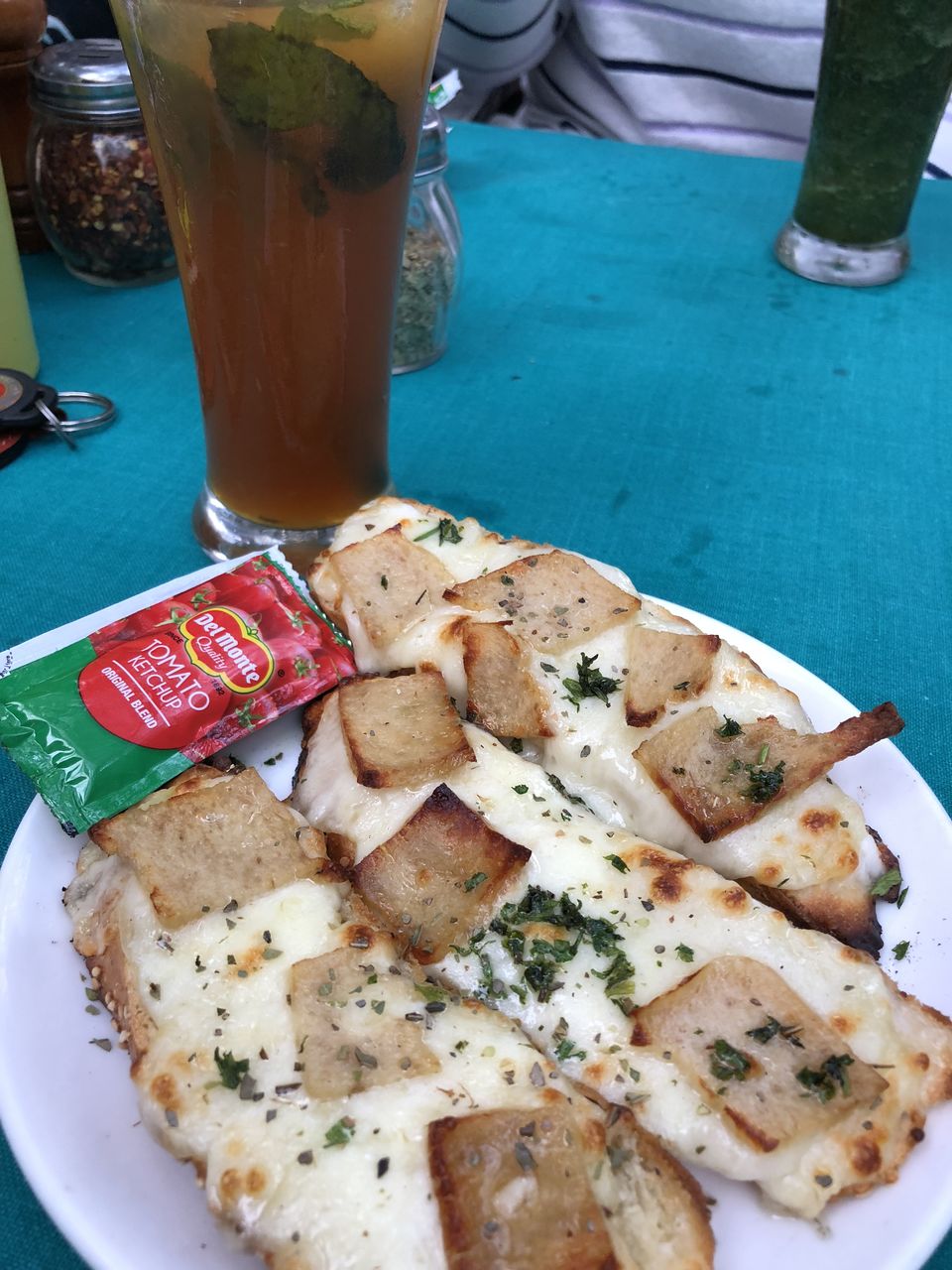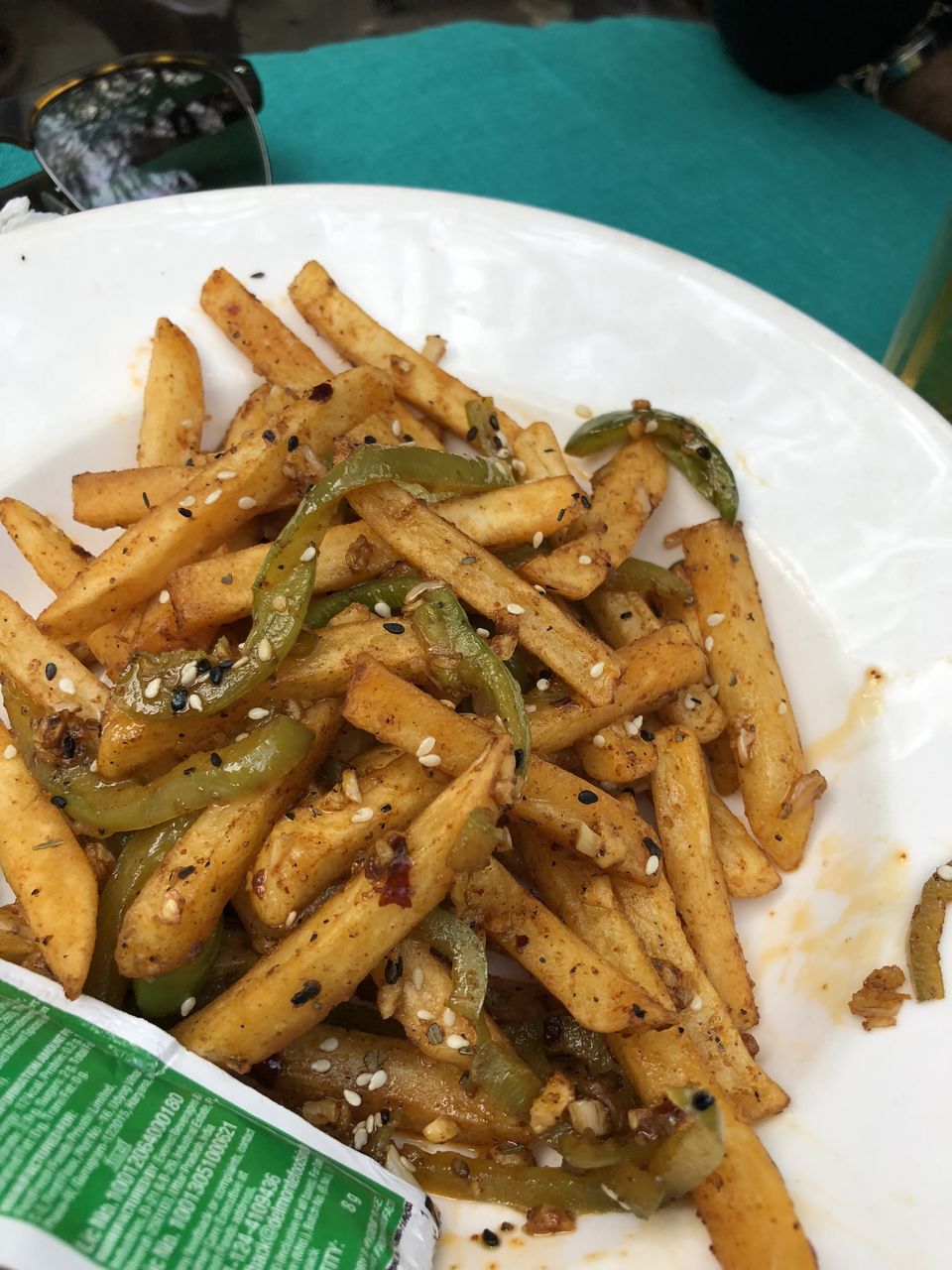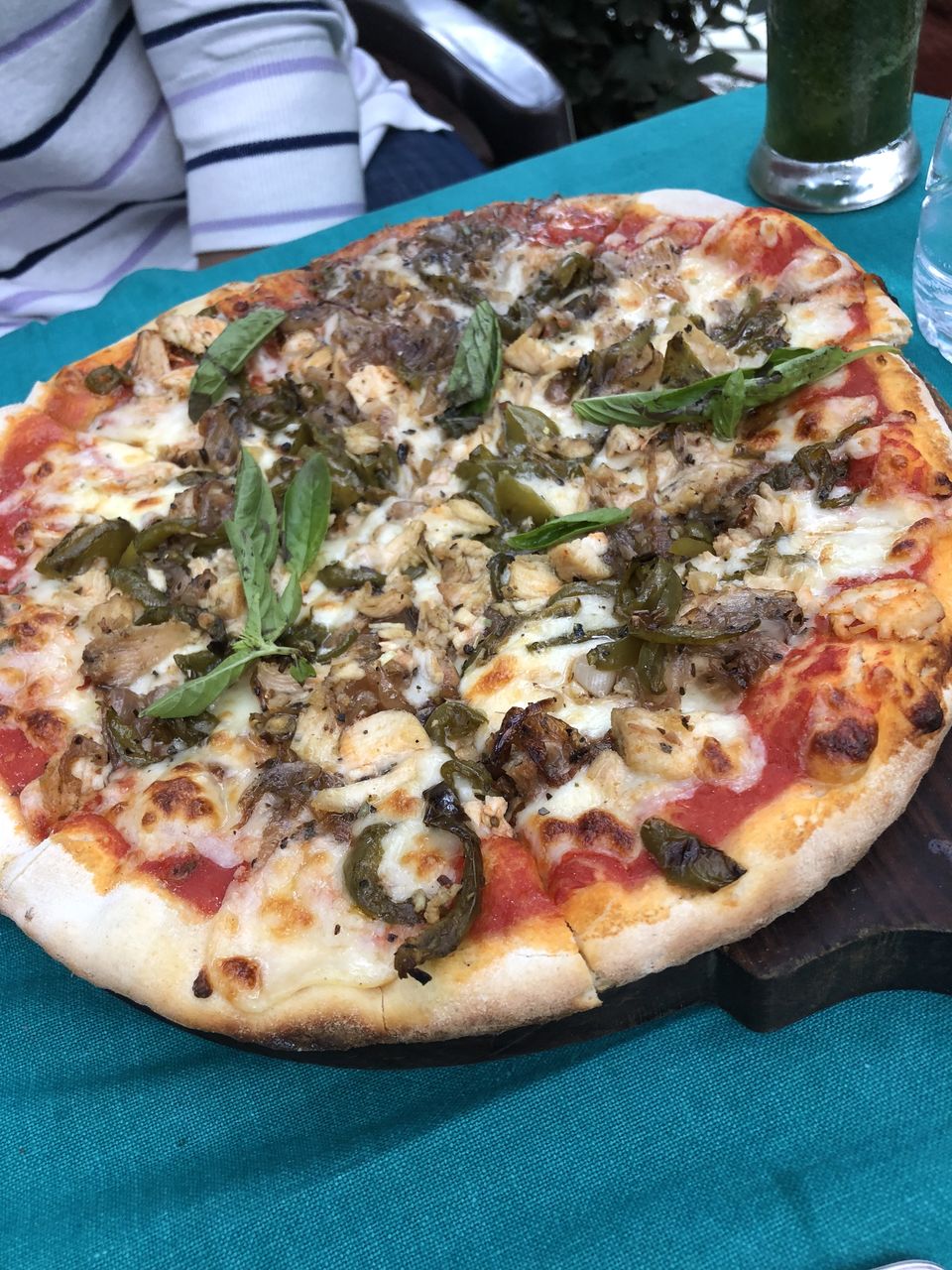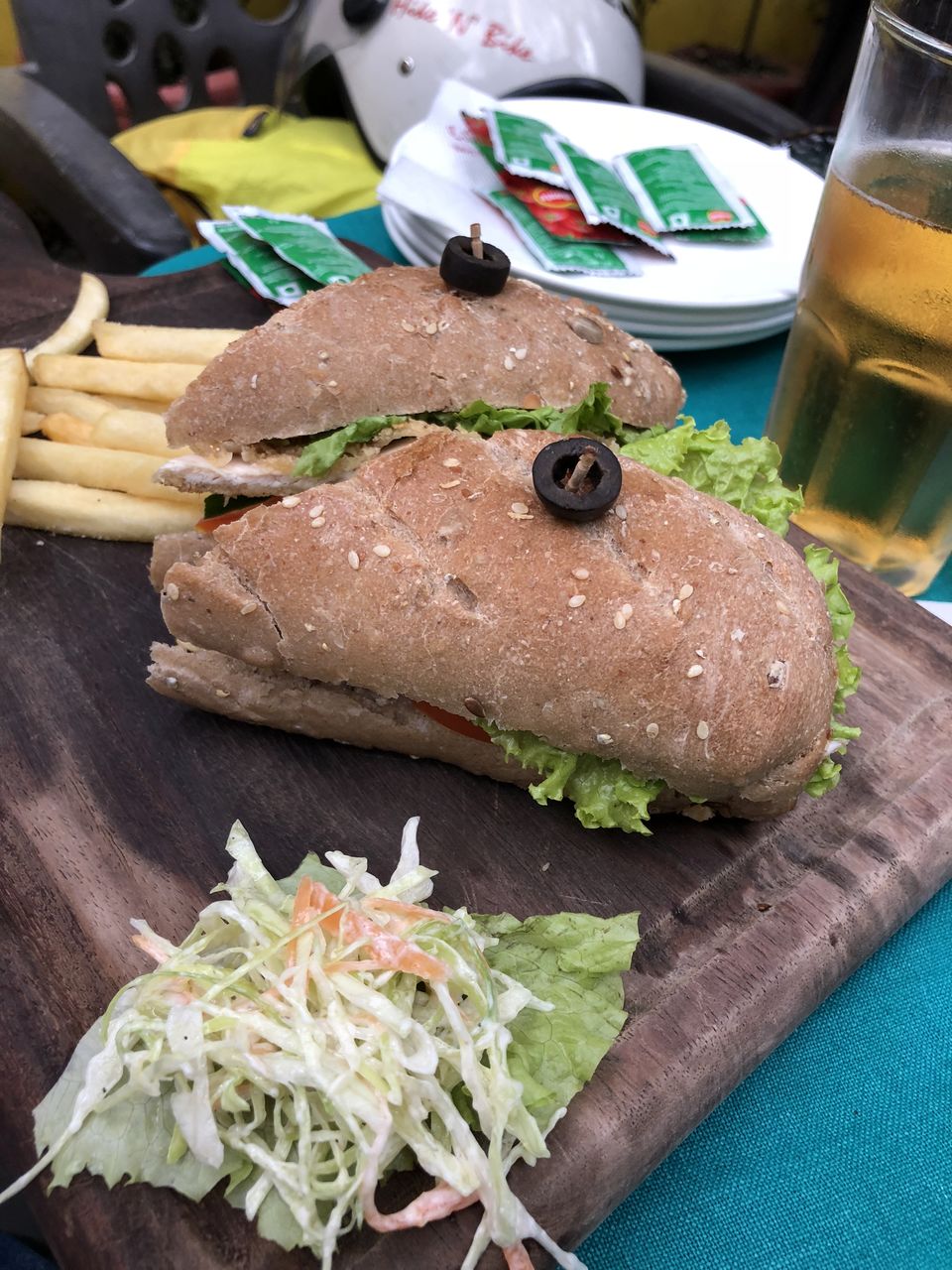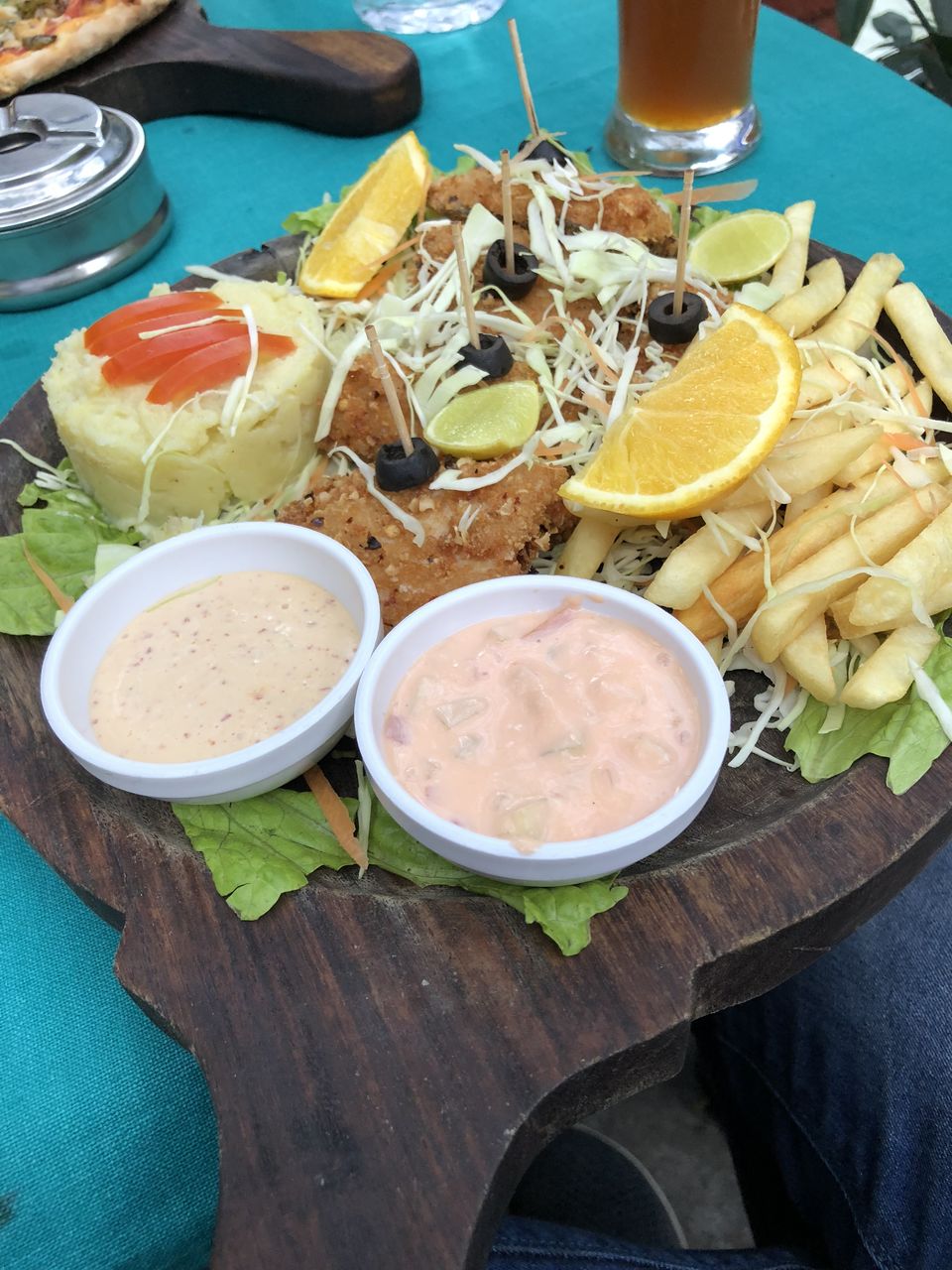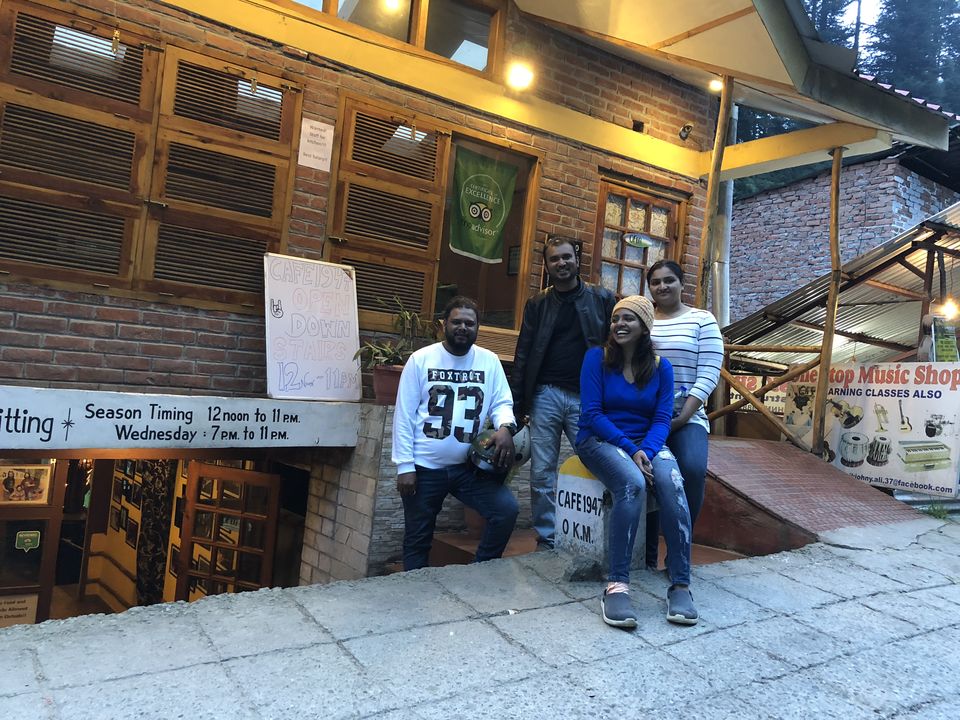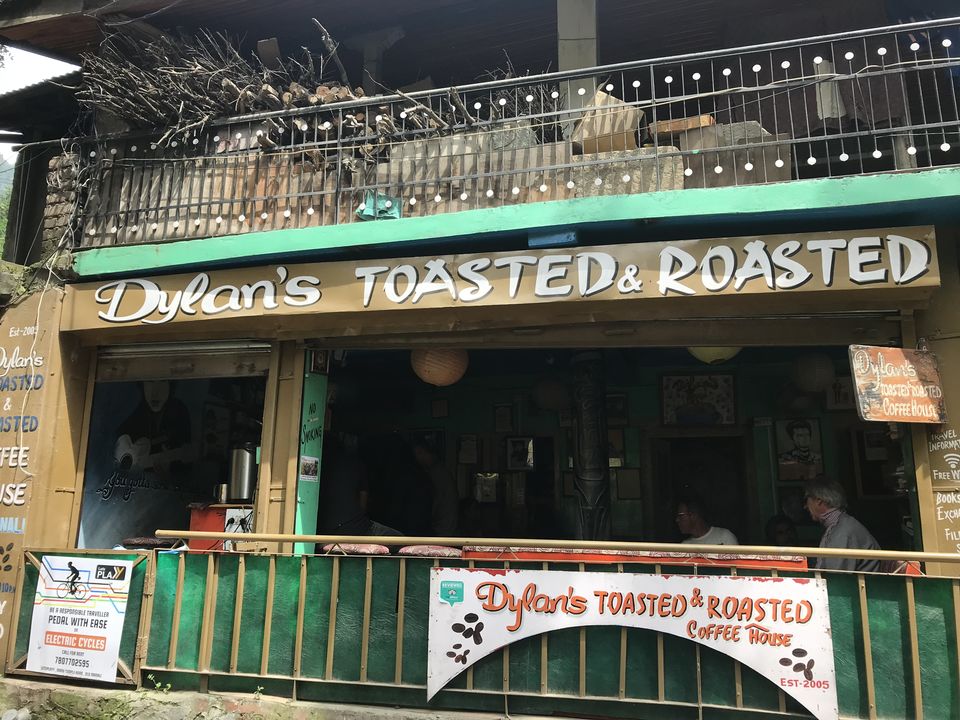 We reached Chandigarh and wanted to desperately try the famous aloo parathas for breakfast, so we started hunting for dhabbas which were open at early morning 7 am. We dumped our luggage at the locker system available at the bus terminal and finally found Apna Dhaba which was open. We tried the yummilicous aloo parathas with lassi and it was pure food heaven. We must have had the best aloo paratha till date. We then visited Rose Garden for some time and then returned to the bus terminal to pick up our luggage's and headed to Chandigarh Airport. Boarded our flight to Mumbai and just like that our 14 days amazing adventurous trip came to an end however the memories will be etched in our minds and hearts forever. Until then "Julley"