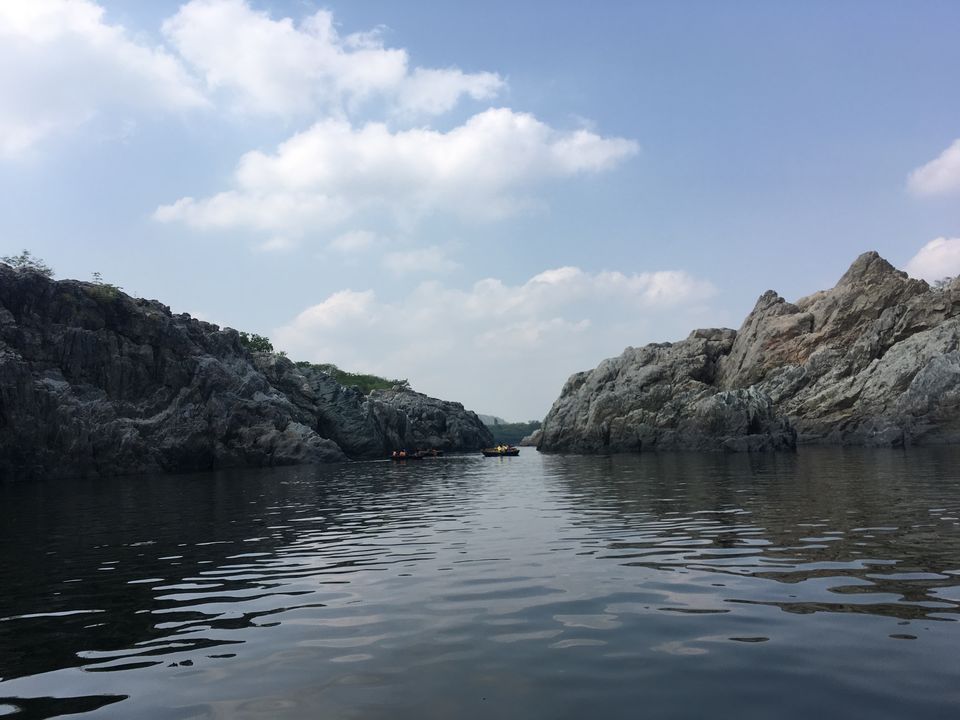 4:00 am - Woke up to a hot summer morning,got ready and went to pick up my friends and started the journey around 5 'ish.
Hogenekkal is around 150kms approx. from bangalore and we took the usual route via electronic city.
6:00 am - Stopped for "chai" at a stall and we were near the Tamil Nadu border.
The road was splendid ,surrounded by nature and full of twists and turns.The nuisance of traffic was avoided thanks to the time we left.
We drove for almost 3 hours until we reached the base of the falls.
There were however a couple of "mandatory " tickets that we had to pay,e.g. forest department,panchayat and entry fee(lol).
There were numerous coracle's where one offered rides for an hour or so and they charged about 750/- per boat and 3 persons max.
There is an island where one can explore for about 1/2 an hour for an additional price i.e.
12:00 pm - We embarked on our journey back to Bangalore.However,en route we saw a stream which was flowing towards Hogenekkal,so we stopped and went to cool-off in the tiny stream.
2:00 pm - After we had our fun in the water,tired and hungry we drove back to bangalore and reached our room around 6 and a very peaceful and fun-filled day came to an end.