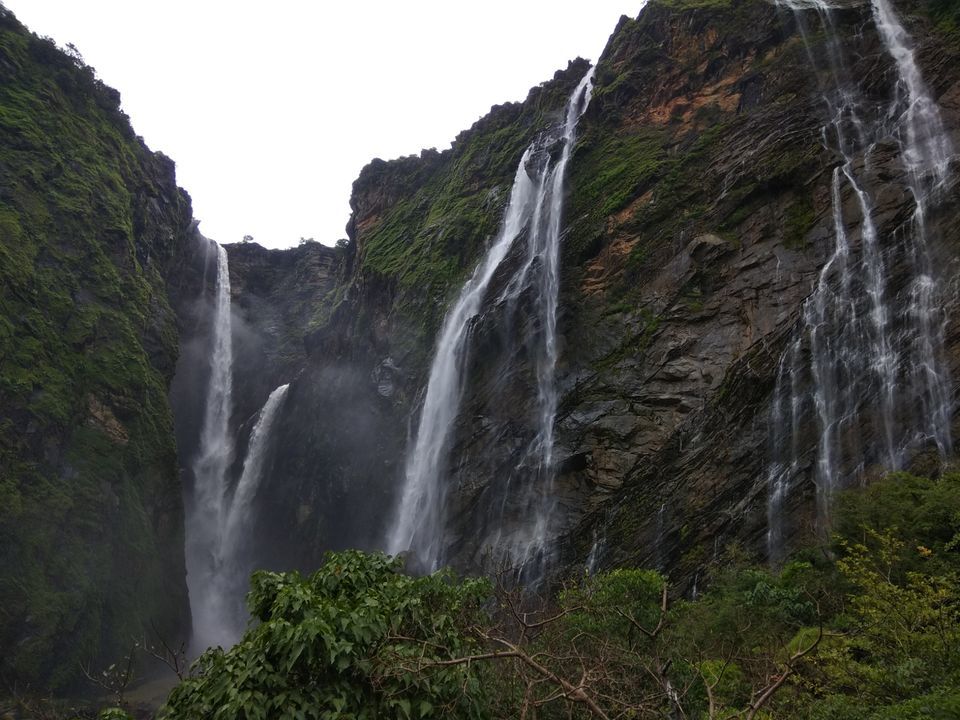 When we got a long weekend with a perfect plan early morning 4:00 we started to Jog falls. After a heavy rain in the night the chillness has doubled. We picked our friend and his family and continued via Tumkur road. Our journey was in my Kwid and we were keeping a speed between 80-105 kmph. We stopped for the breakfast @ Mysore Cafe, Chitradurga, an average highway hotel nothing more than that. Had some quick bites and continued to Jog falls.
We took the route via Davengere as per google suggestions & by few friends' inputs. The NH (National Highway) ride was awesome, didn't feel much tiring, after that our map guided us through some SH (State Highway). It was not that great, but we enjoyed the village scenic beauties, ganesha processions and farm lands cultivated with corn, onion, cabbage, etc... By 11:30 am we reached the mystic Jog falls.
Mystic beauty of Jog falls.....
It was really an awesome view from the different view points. Clicked a lot of snaps and thought of going to the foot of the waterfalls. Many warned by saying it will be difficult task since there are nearly 1400 steps and some where it is very steep. But we decided to try and we reached the bottom almost by 50 mins - 1 hr. But the climbing up was so terrible, it took almost 90-100 mins with the help of an unknown guy helped us to climb with our kid. After that tiring trekking we some how crawled and reached the car.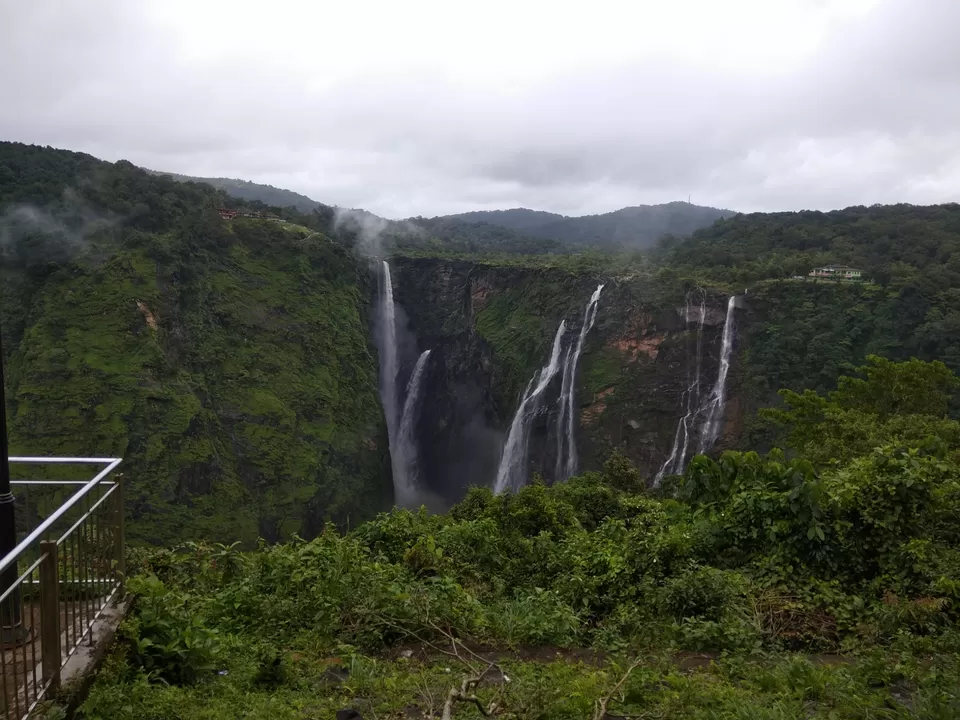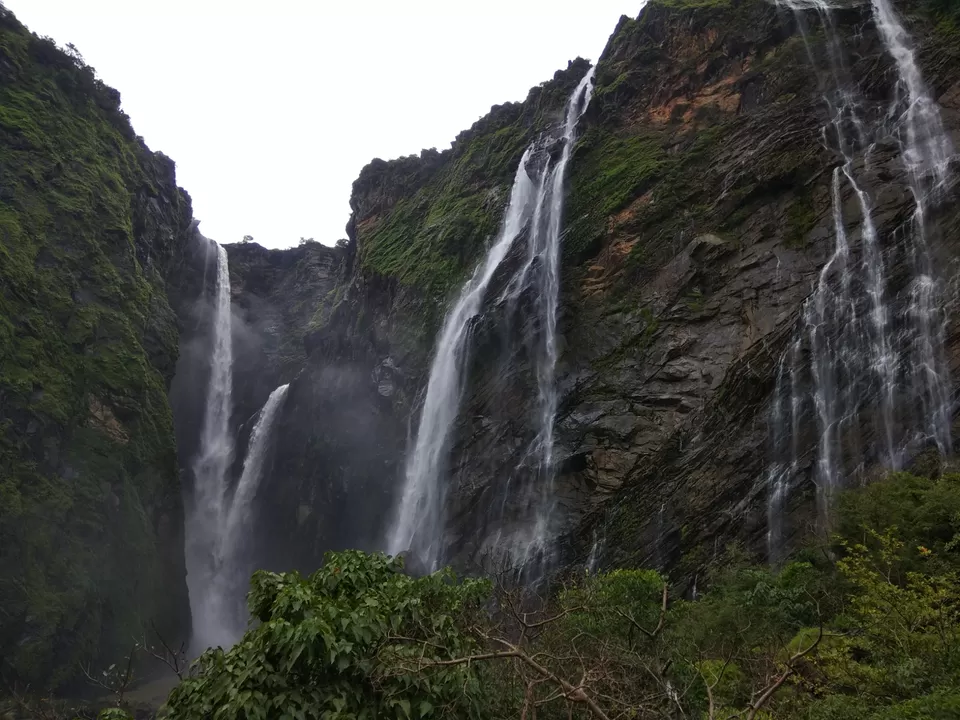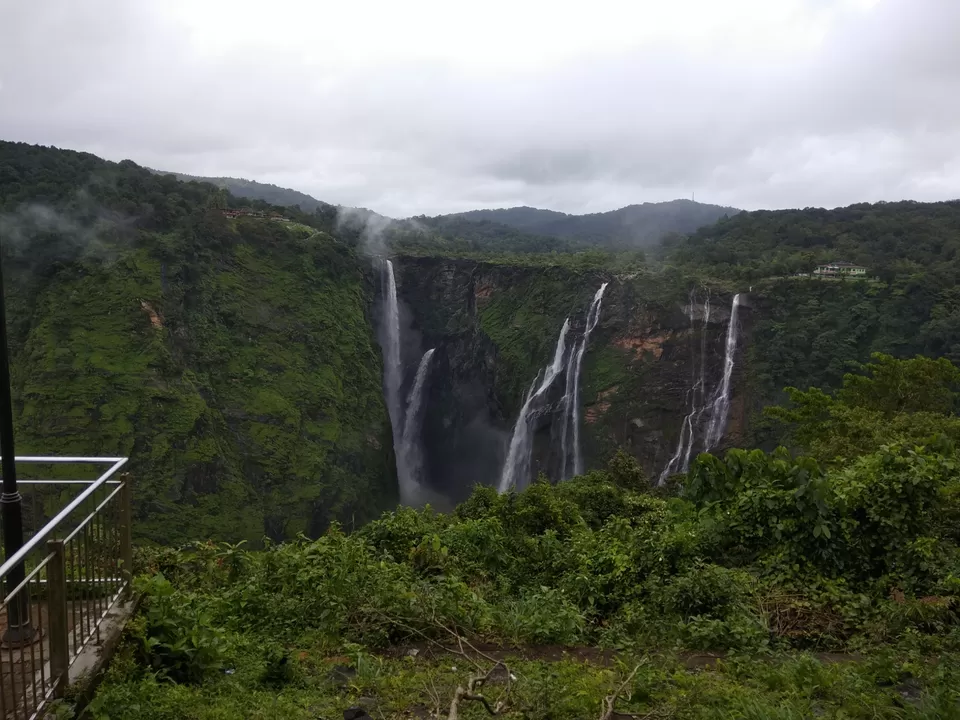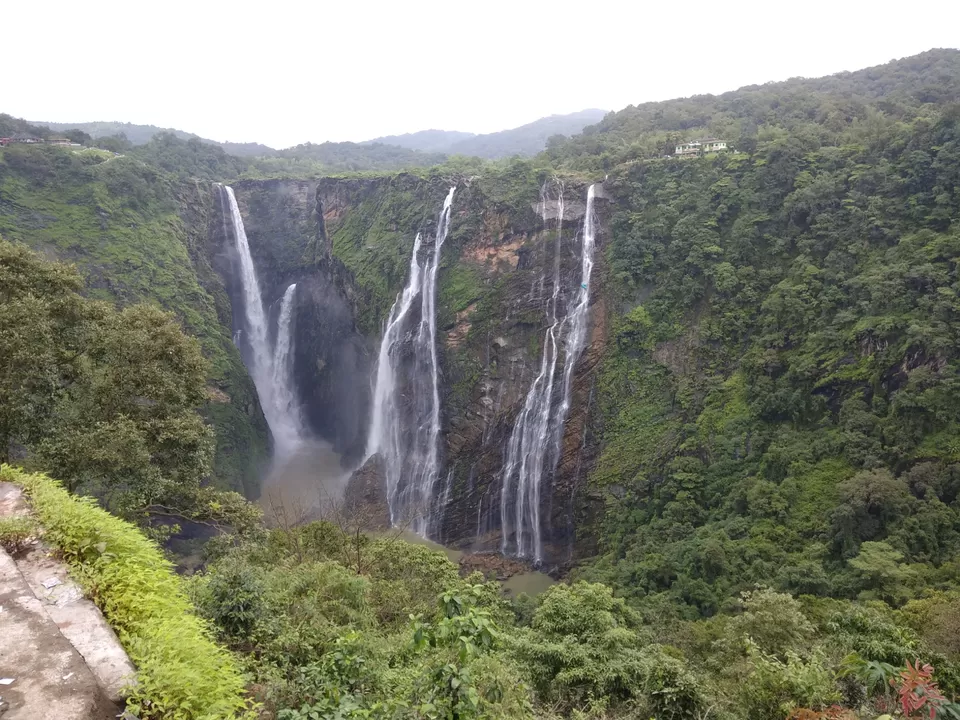 To Kodachadri Hills, Kollur, Mookambika Temple
We started to kollur, again complete navigation with the support of google maps. Stopped for a mini-lunch and come to know the road for about 20 kms. is completely bad. It was an off-road experience for us driving through that road, i felt bad for my Kwid. But still he took us through that :) without any glitches. Post we got some good roads and finally entered to Kodachadri ghat road. Finally we reached Kollur, Jyothis residency, where we booked our stay @ 6:00 pm. All were tired but eager to get ready for the darshan. We had the darshan by 8pm and returned to hotel quickly. Day 1 exhausted completely.
A walk in the morning rain towards the souparnika river..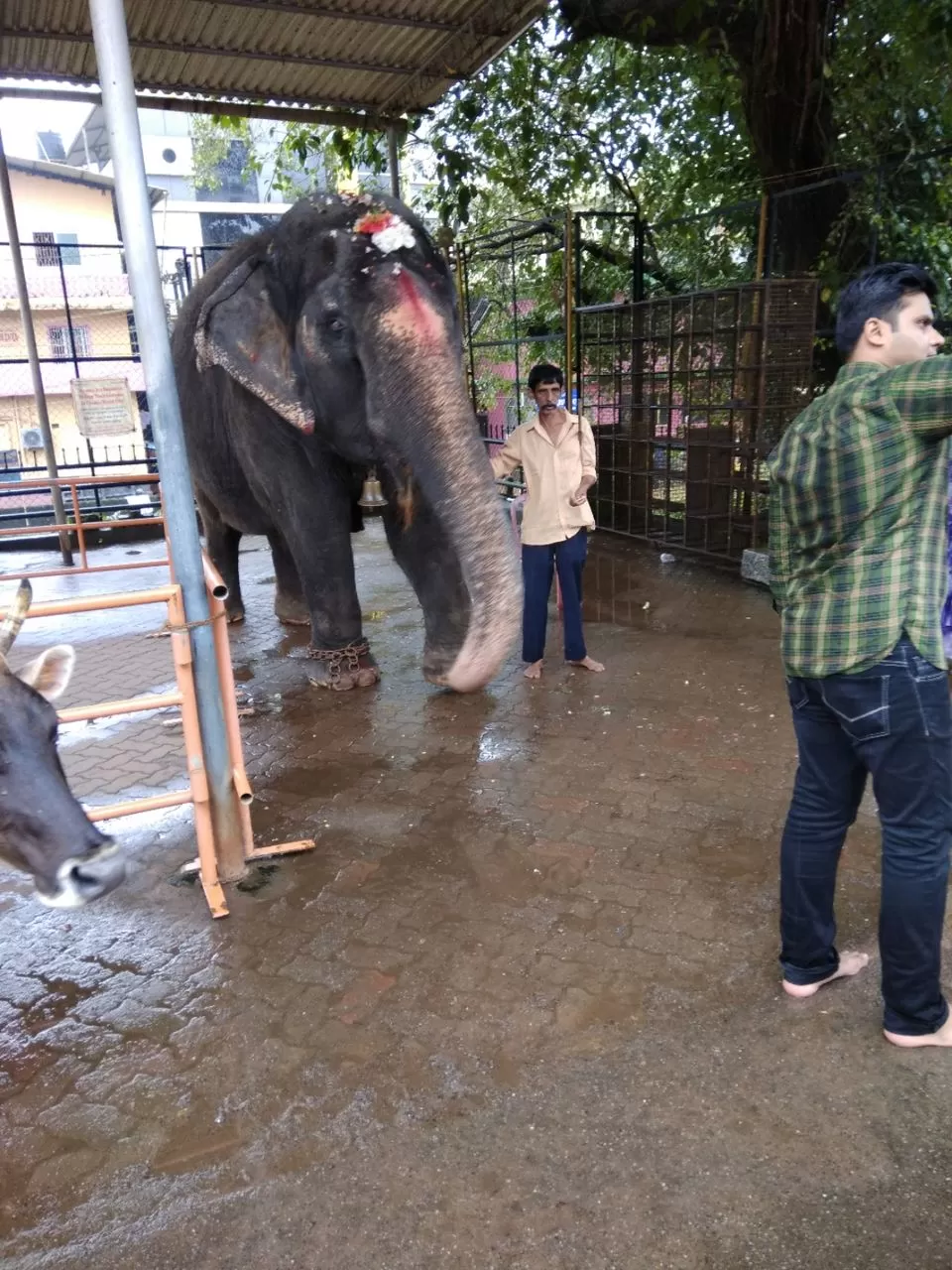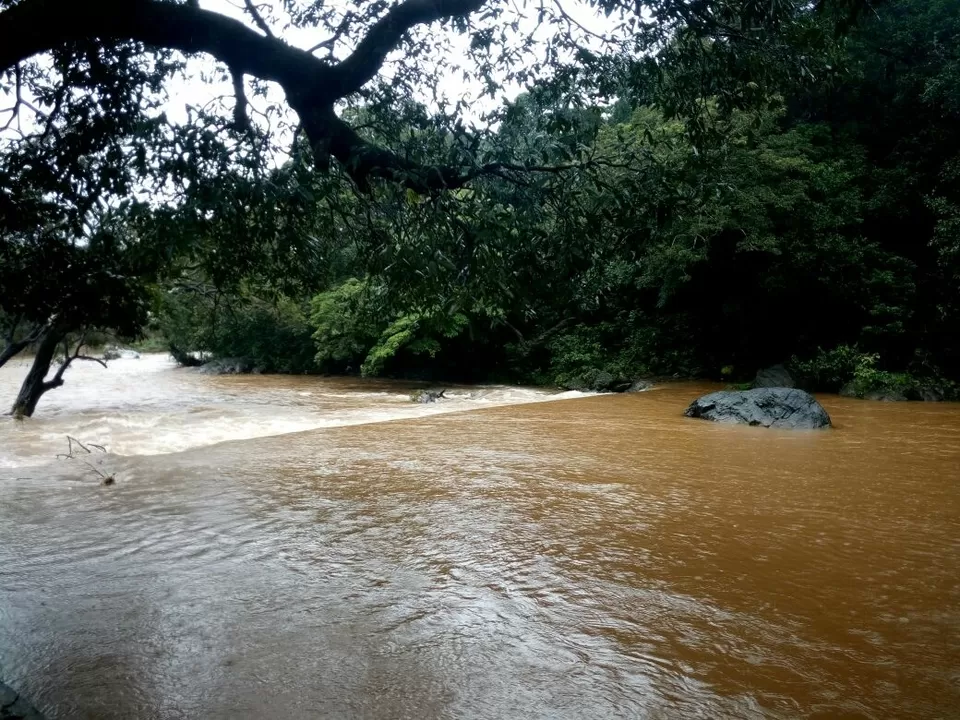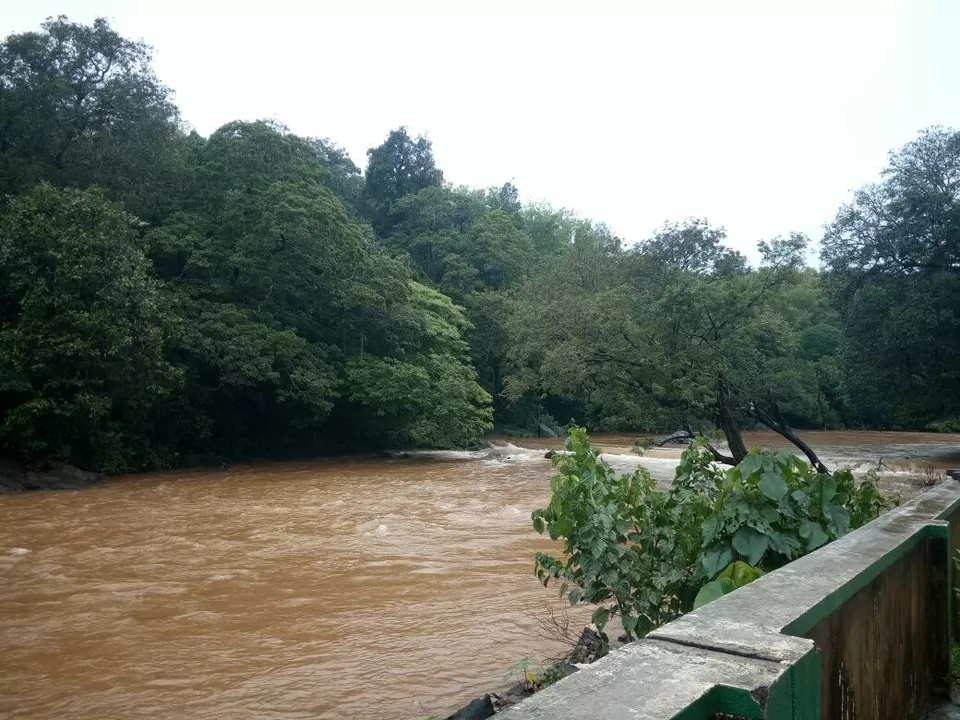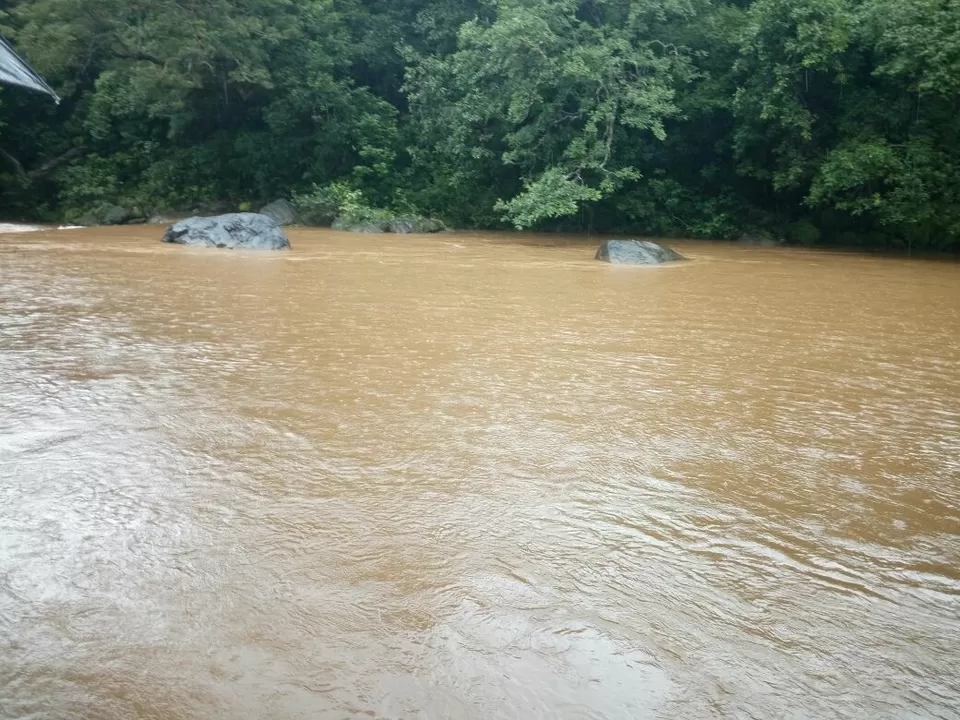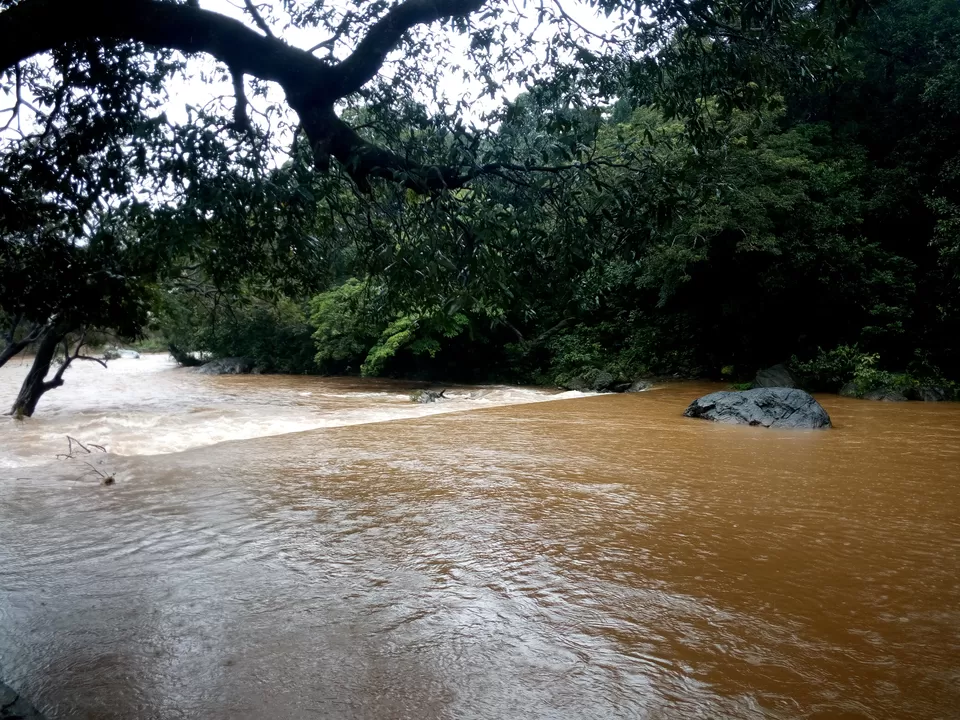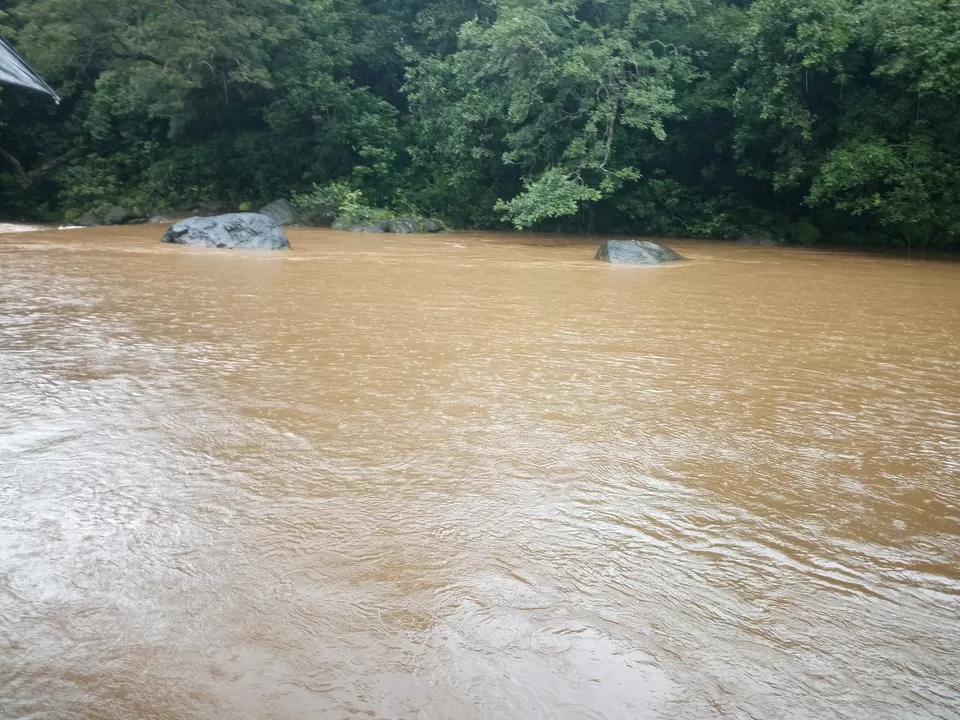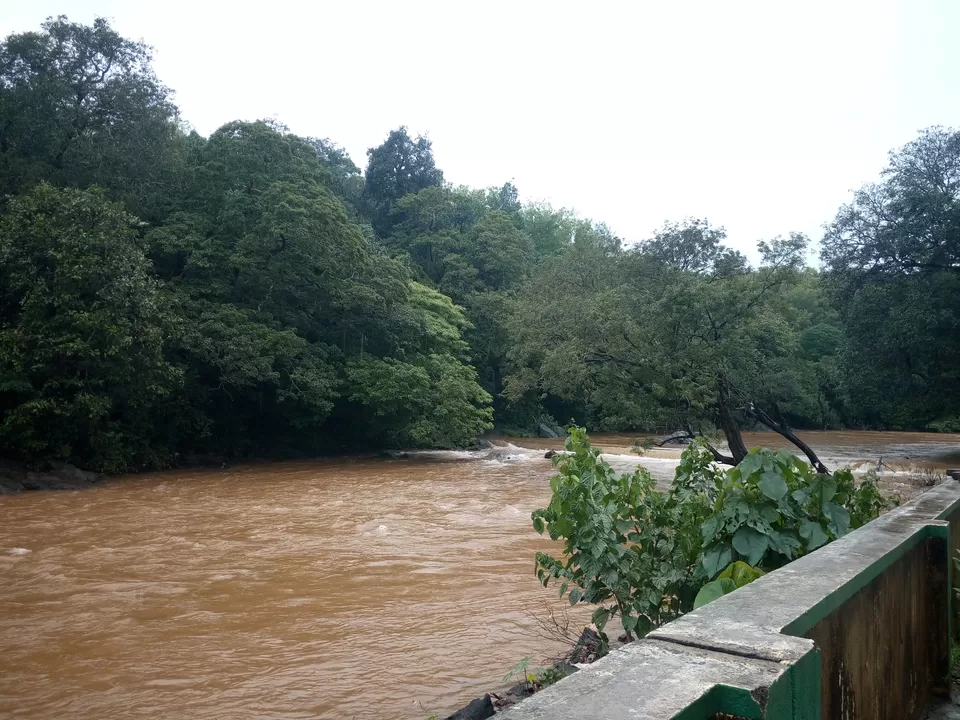 Morning we all were ready to have a dip in souparnika river but because of the heavy rain we did it after our breakfast. The river had enough water and the stream was moving very fast so we just get down till where the steps are available. Post we checked out from hotel and headed towards Murudeshwar.
To the land of sea & Lord Shiva....
We reached Murudeshwar by 2:00pm, had some food from the Sea lounge cafe of RNS residency, one of the most popular hotel chain. About the property, its a perfect place to enjoy all types of vaccations. We booked a room with sea view which was amazing and lovely experience. Room facility was not that great, leaving the details.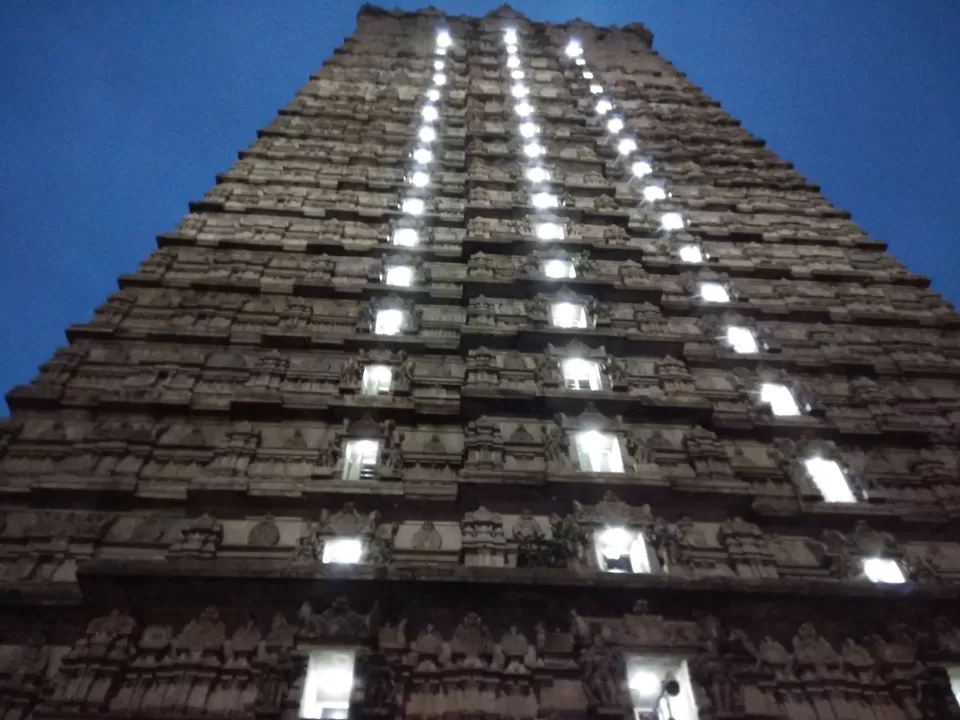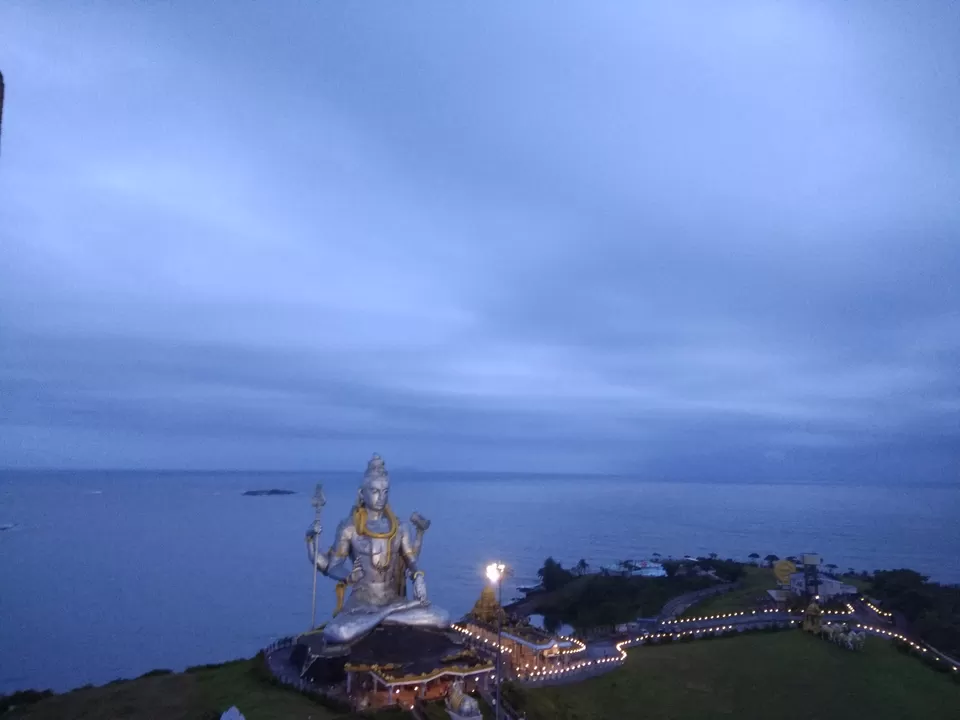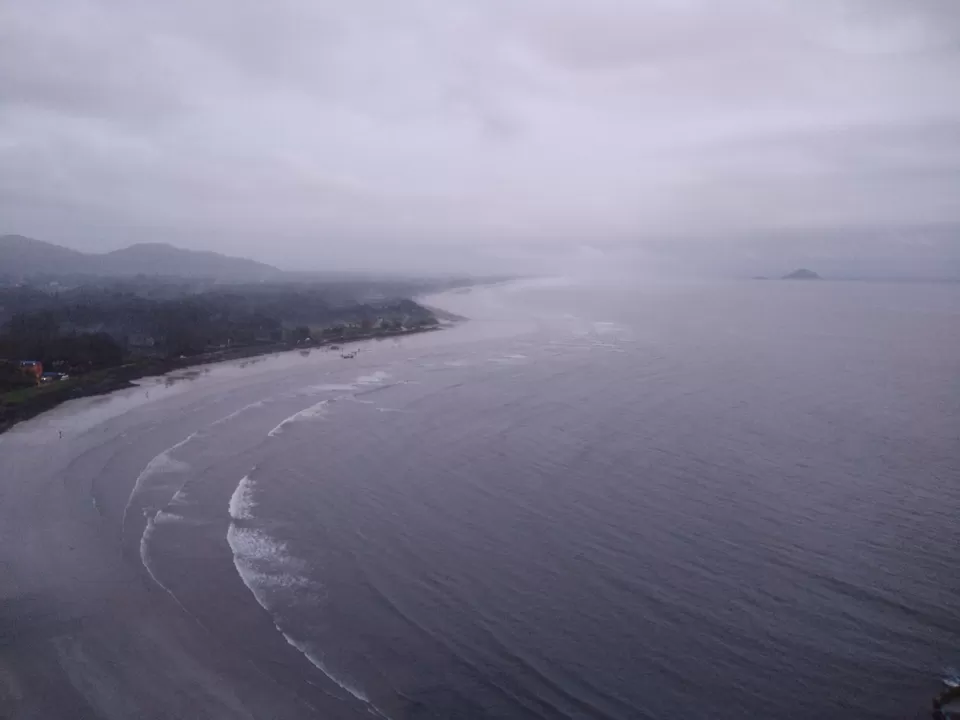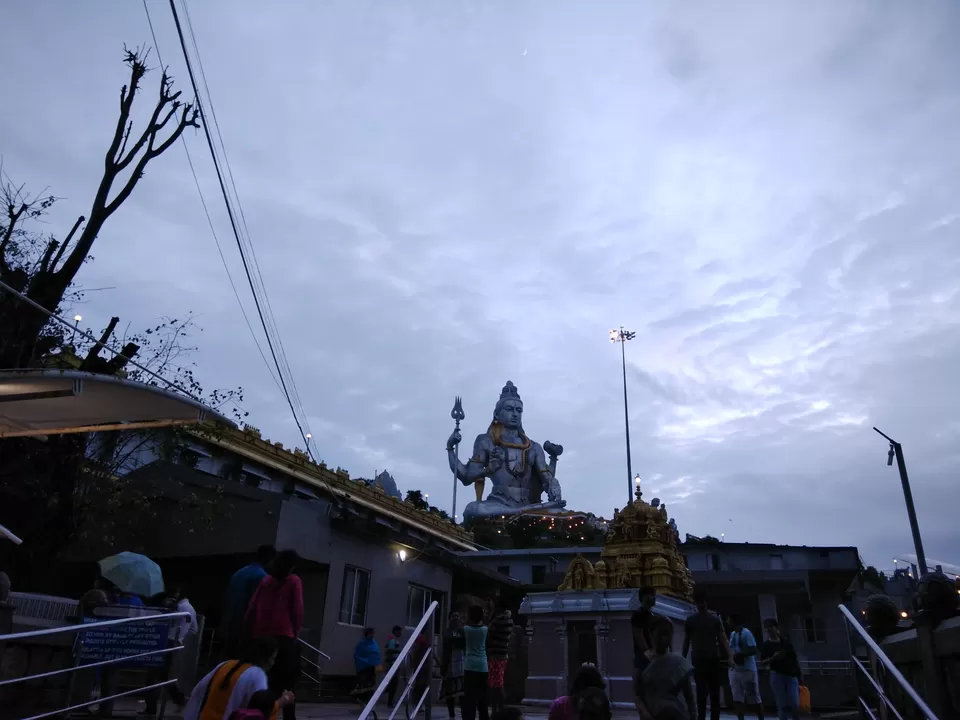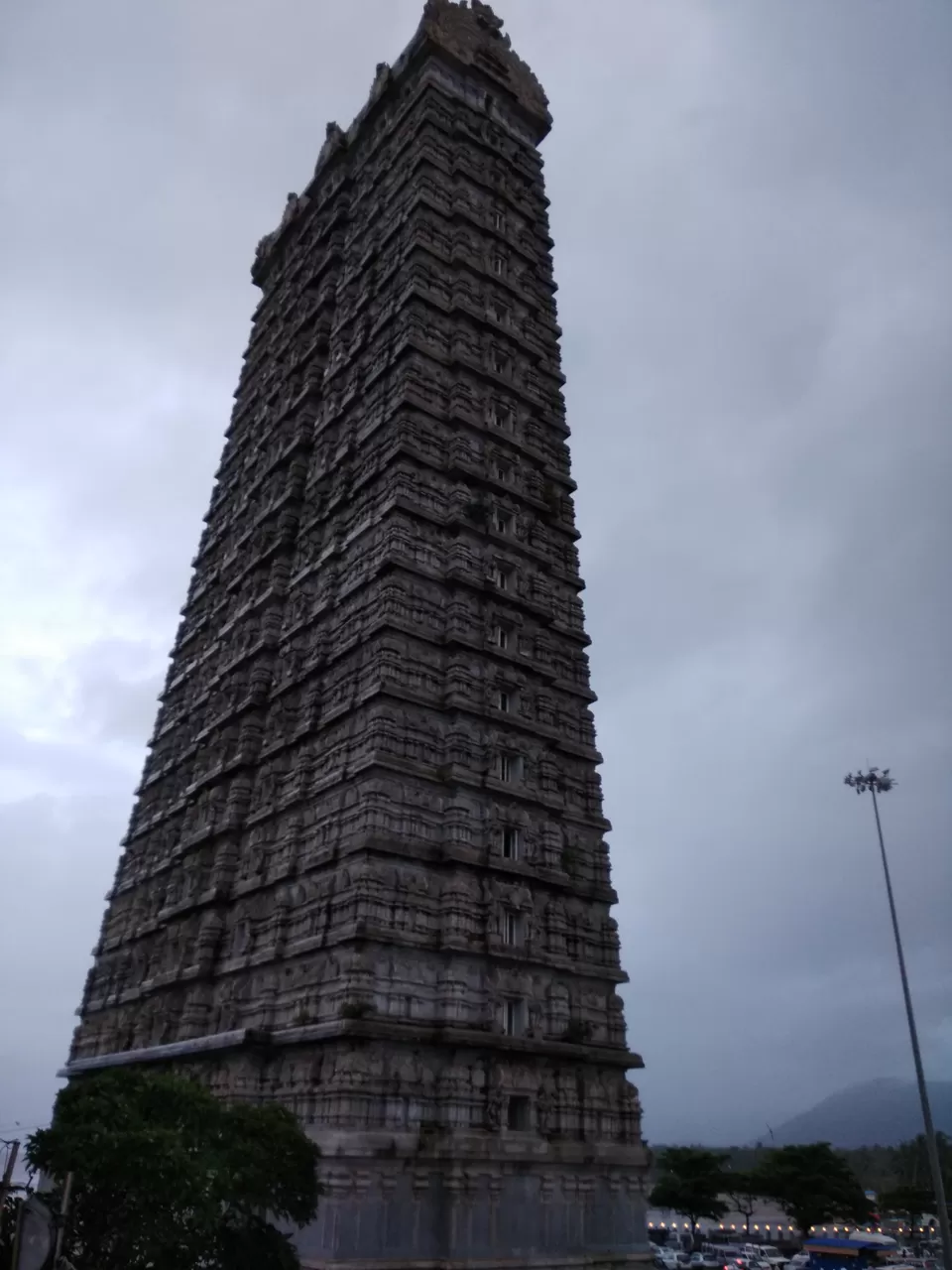 By 6pm we reached the temple, had a nice darshan, did some seva and took some pics in and around temple. The temple have a huge 20 storeyed gopura (tower/building). From the top you can have a nice view of the entire place, sea, world's second largest Shiva statue and other sculptures around the temple. It was a nice experience. While coming out of the temple heavy rain braced us with storm, even it was difficult to walk. Finally we reached back to hotel after an hour.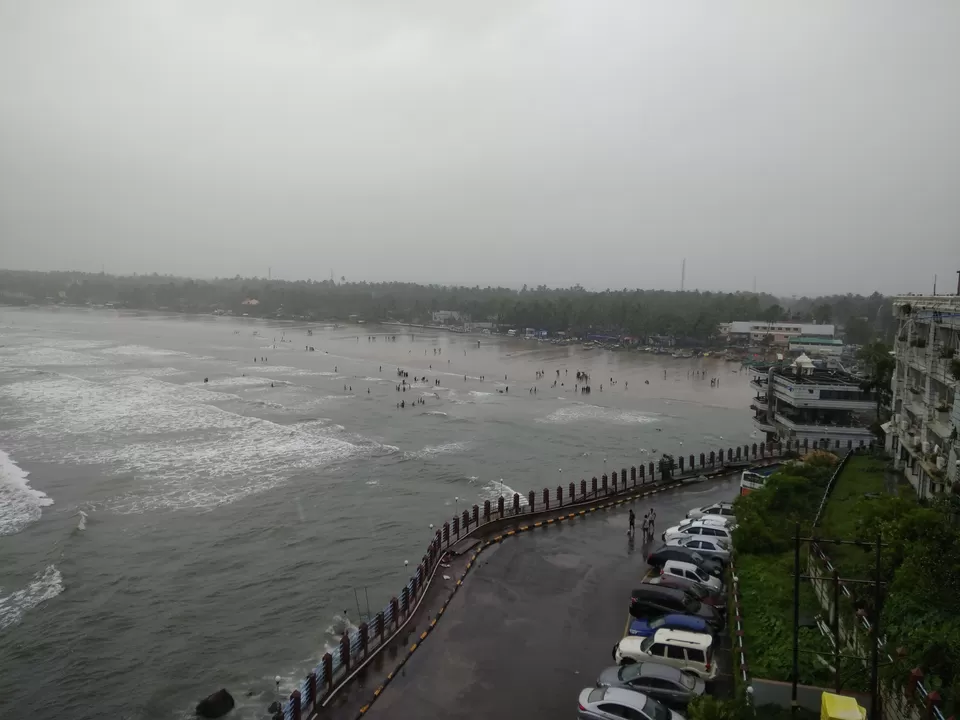 3rd day we had our breakfast and went to the beach. The place is not that clean and hygienic so we walk a little far along the coastal side. Just played with the tides for some time went back to hotel's swimming pool, enjoyed the swim which we missed in the beach.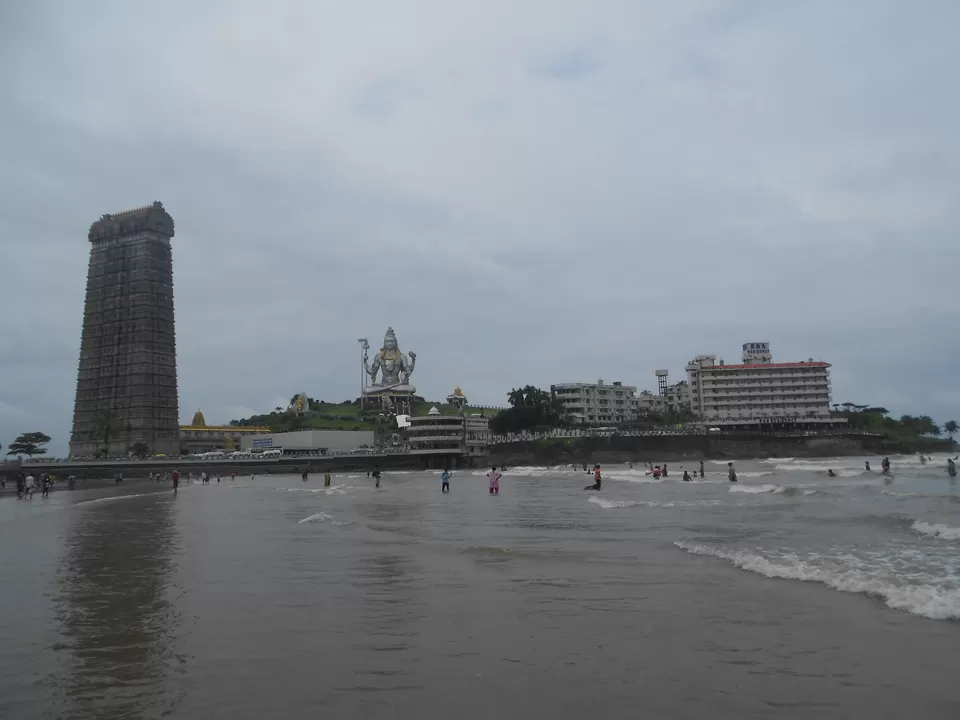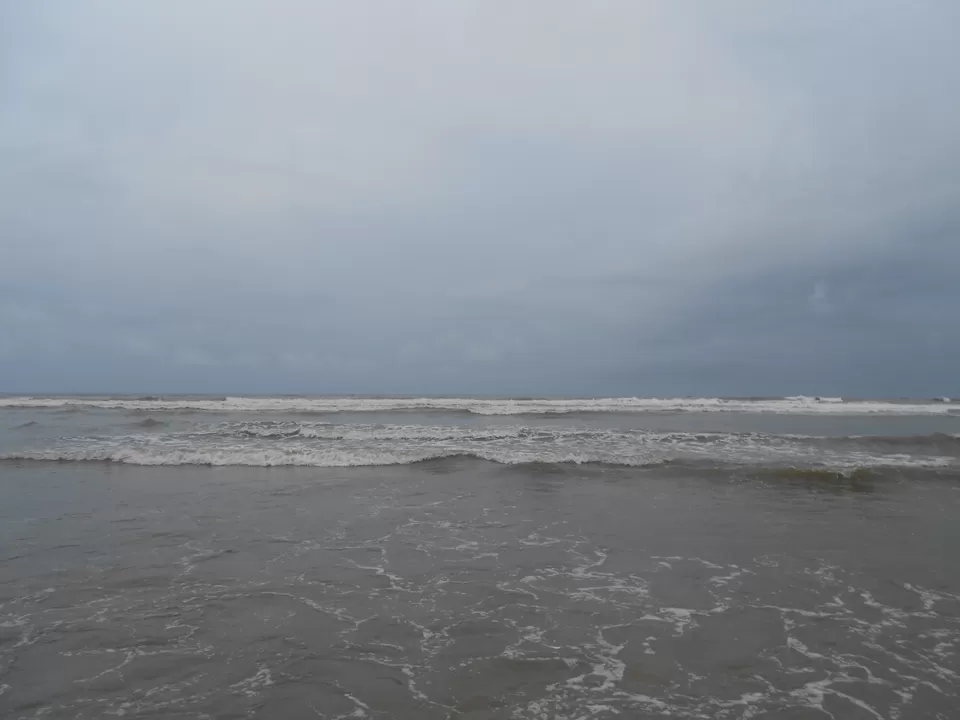 By 12pm we checked out and headed to see the artificially created "Kailas Cave and Shiva statue". Since the rain was following us through out the trip we finished both the things in another 1 hour quickly and get in our car to head back to Bangalore by 1:00pm.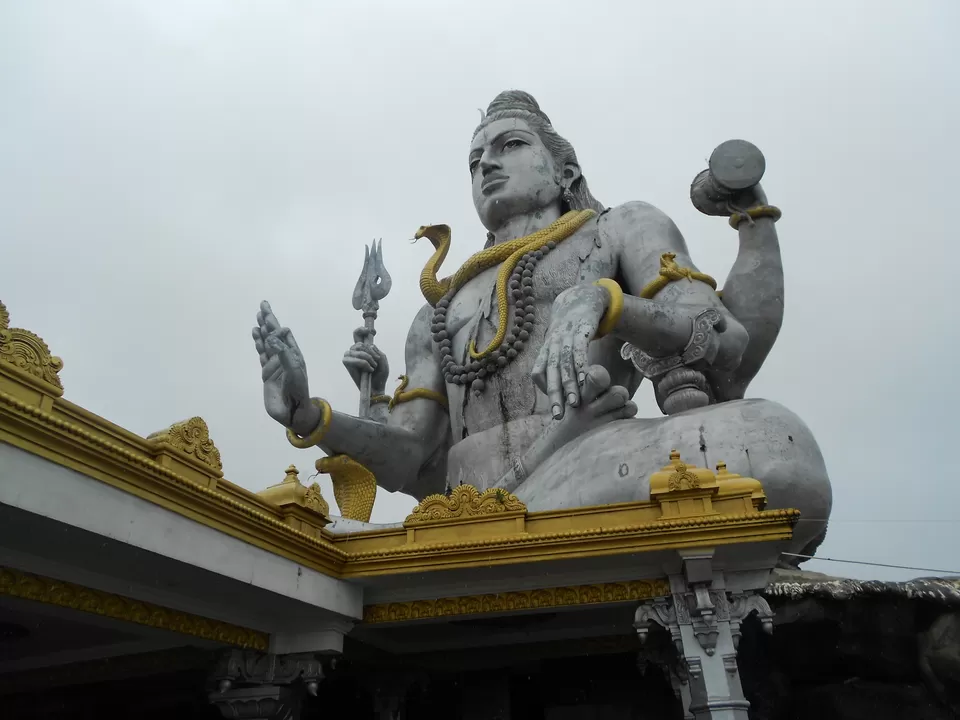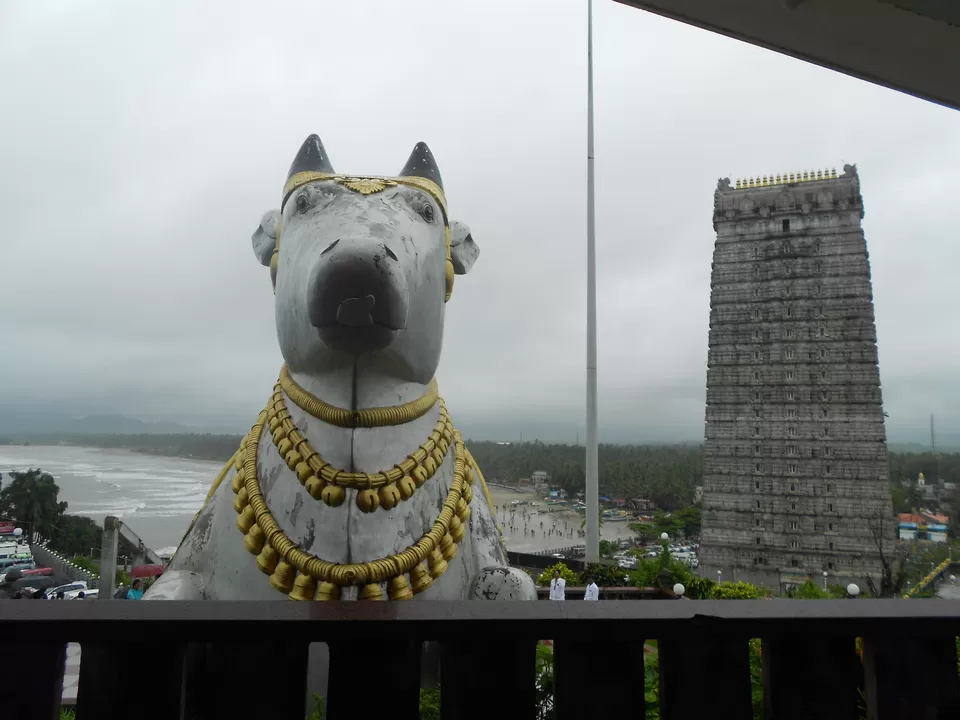 Finally by 12:30pm we reached our home... All were totally exhausted but the trip remains in the memory by the mystic views of jog, heavenly kodachadri hills, sacred darshans' of Mookambika and Murudeshawara, beaches, etc...
Frequent Searches Leading To This Page:-
temple tour from bangalore, jog fall tour from bangalore, weekend trip itineries from bangalore, weekend tour packages from bangalore, holiday trip packages near bangalore