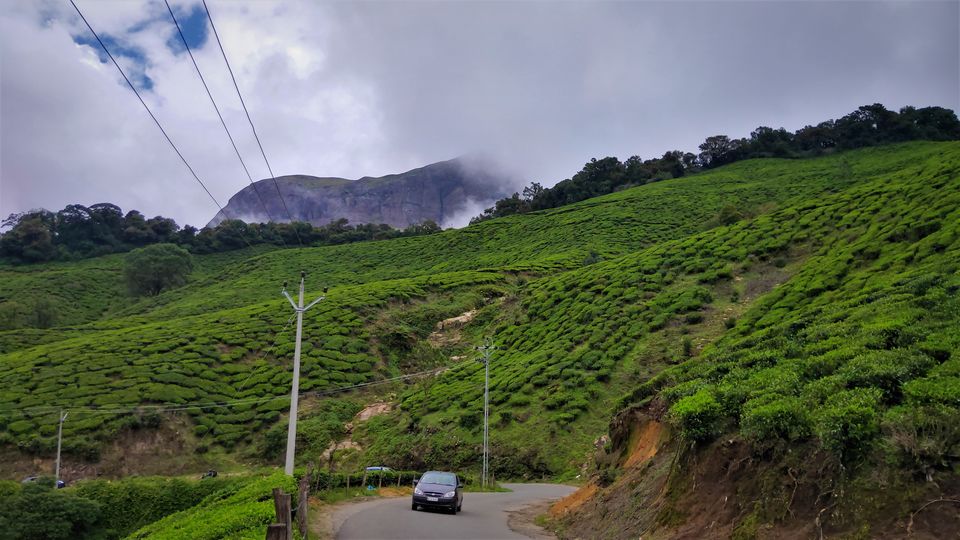 After one and half months of our marriage, myself and wife decided to go for a trip. We had already went for a trip to Mysore and Bangalore after one month of marriage, but that was by train and bus. So this time we decided to go by driving our own car and it will be our first trip driving by ourselves. So we began planning and many places came to the list and because we both haven't visited Munnar and it was only 5 hours drive from our place, we choose Munnar as the destination for our second trip.
We started our journey at morning 7 a.m on Saturday, 13th July 2019. Our route was Thrissur - Angamaly - Perumbavoor - Kothamangalam - Adimali - Munnar with a distance of 145 km. At around 8-30 a.m, we had breakfast from hotel Saravana Bhavan near Perumbavoor. Since it was morning, the traffic was very less. After breakfast we continued our journey and after passing Kothamangalam and other small towns on the way we reached Neriamangalam where the famous bridge across Periyar river is situated. This bridge is often referred as 'The Gateway to the Highranges'. From here onwards the journey becomes very exciting with great views all the way.
At a distance of 10 km from Neriamangalam bridge towards Adimali route is the famous Cheeyappara Waterfalls located. It is a beautiful waterfalls located at the road side of Cochin - Munnar highway. We can park our vehicles at road side and enjoy the cascading falls. There were some shops selling snacks there. Even if it was monsoon time, the water was less but it was a great place to relax on the way to Munnar. We spent around 20 mins there. Around 2 km from there is another waterfalls called Valara waterfalls. Unfortunately we missed the view of this.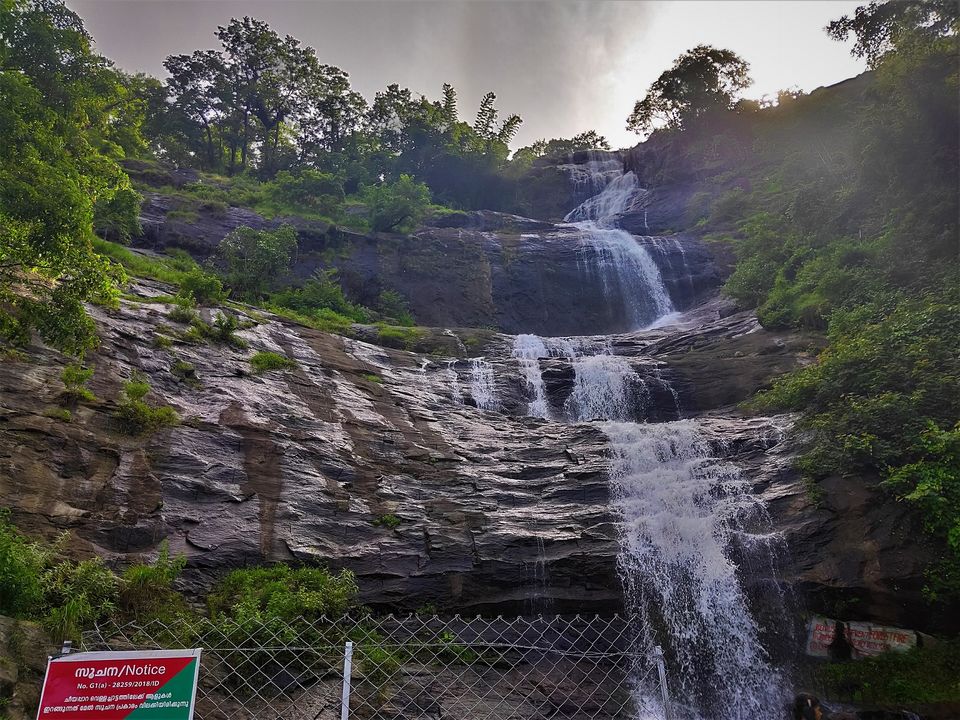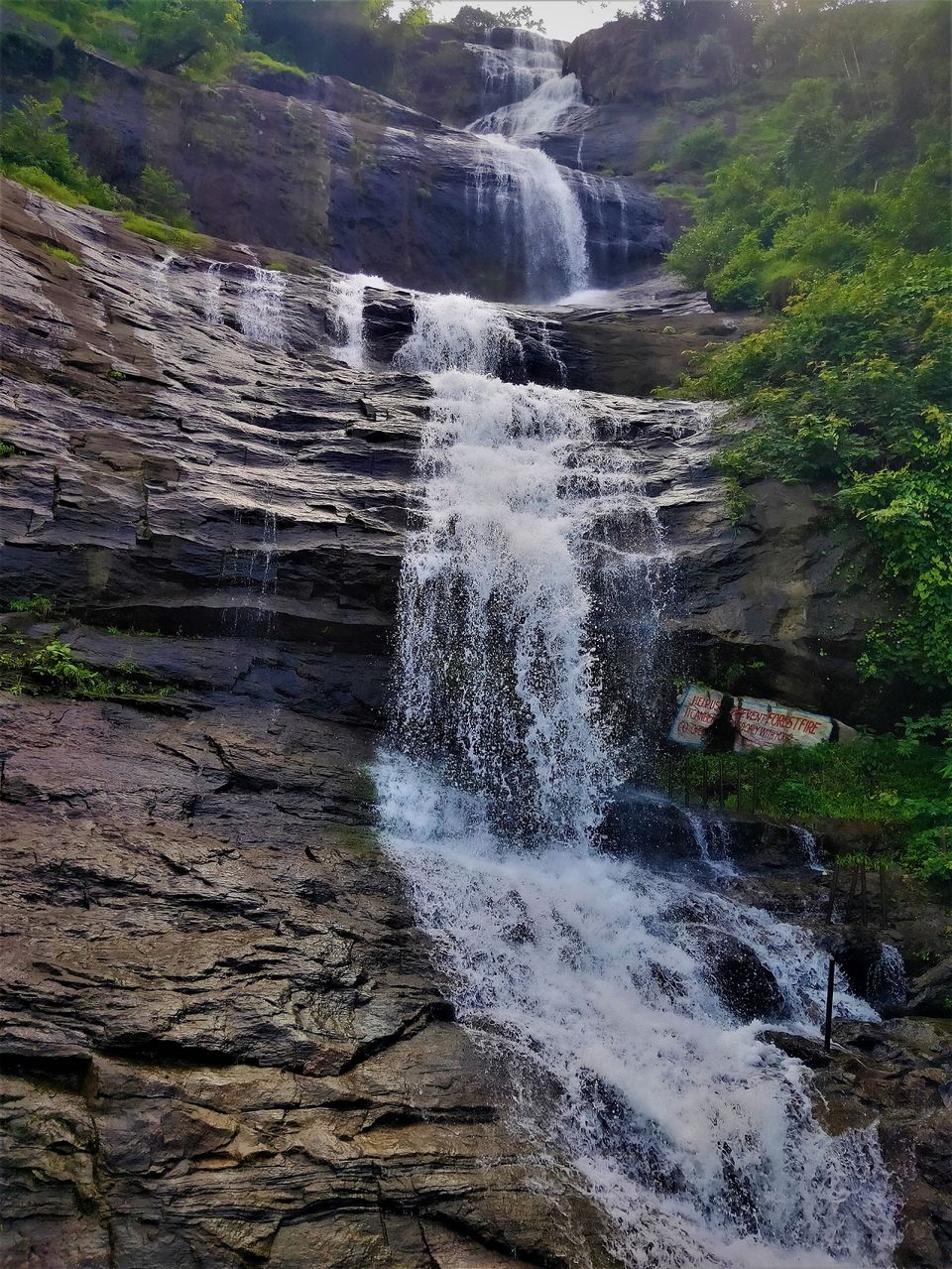 After an one hour drive from there, we reached a beautiful view point known as 2nd mile view point. This was the first great view point on the way to Munnar from Adimali side. We reached there at around 10-30 a.m. There were many tourists enjoying the place. We went out to get one of the best views of tea plantations we can ever have in our life. It was a scenic view of lush green hills, tea plantations and valleys. We spent around half an hour there enjoying the beautiful things nature offering us.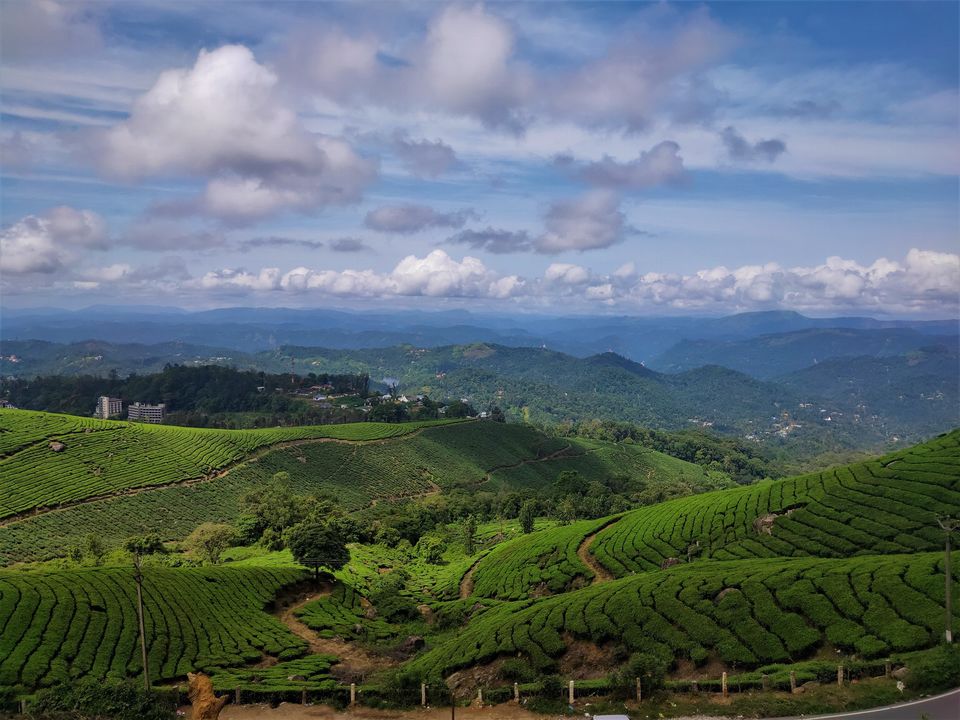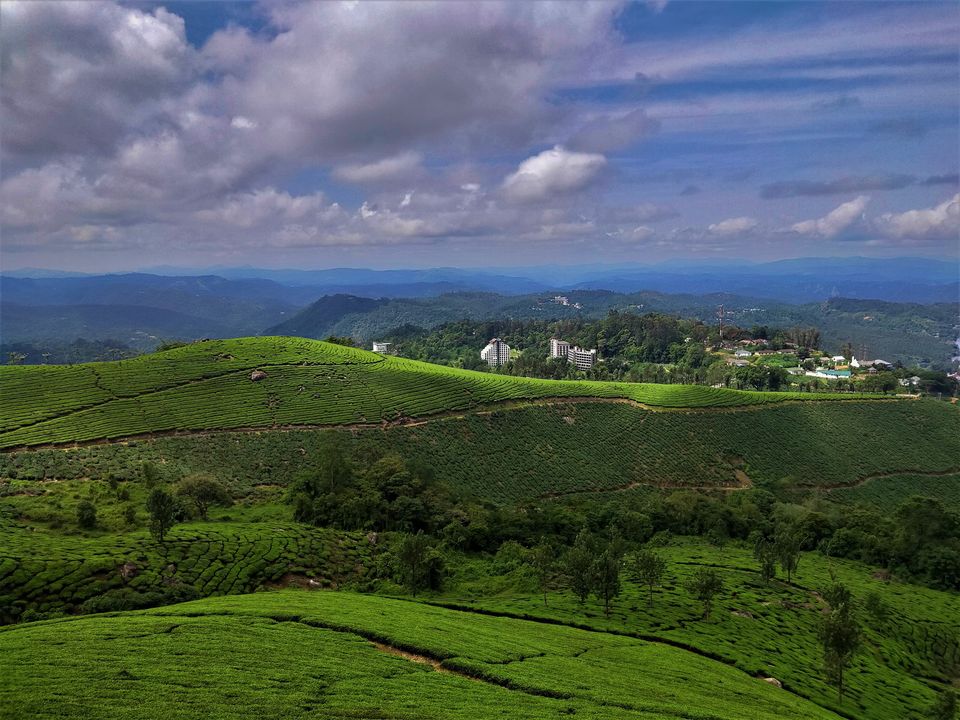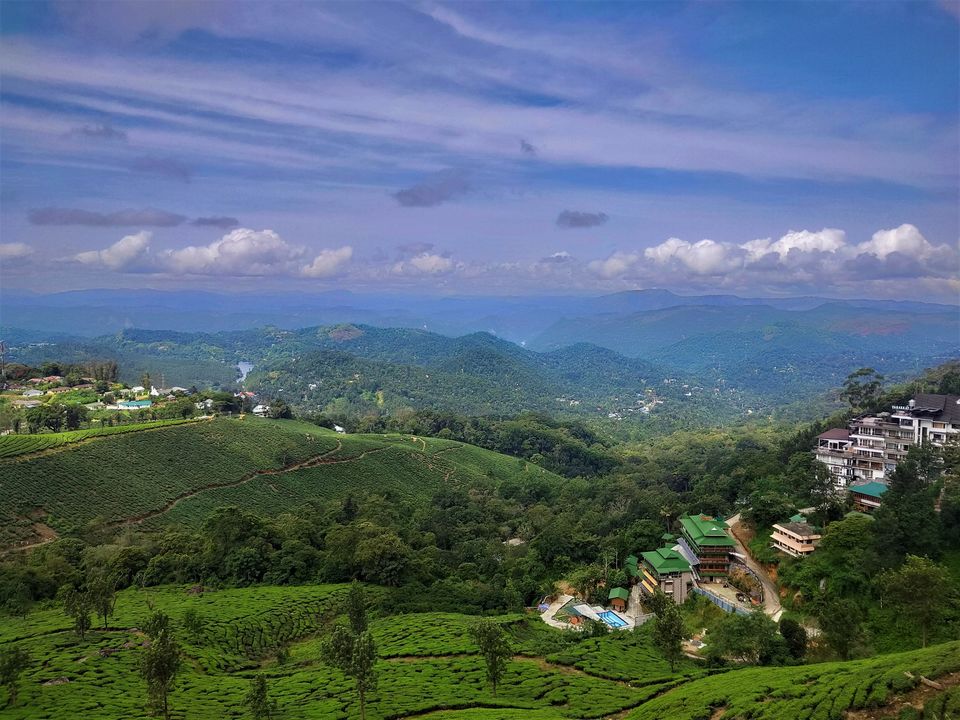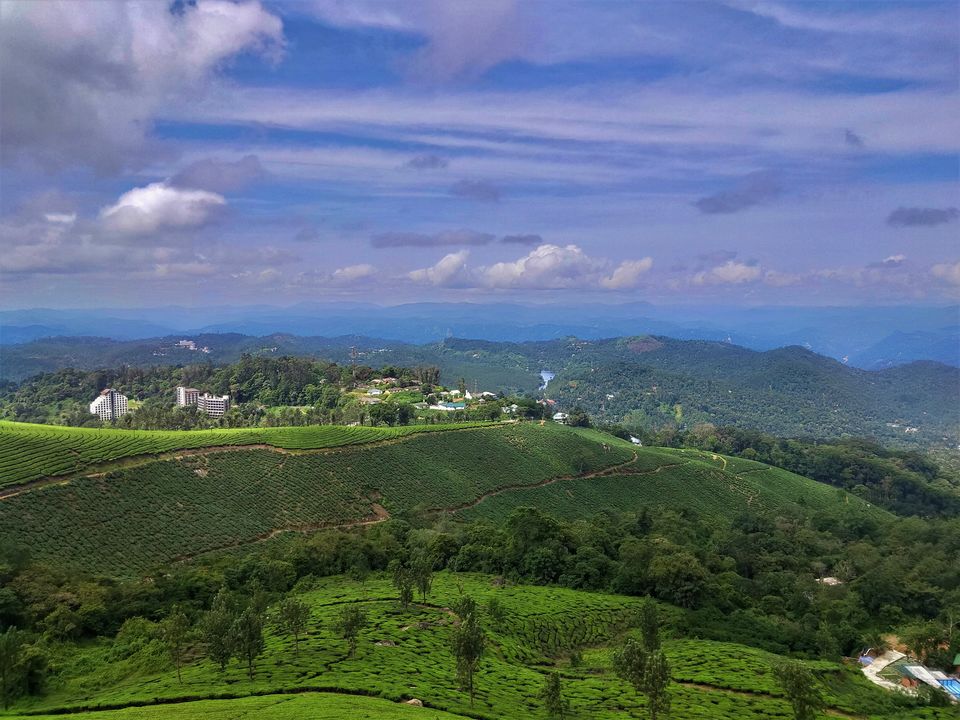 After a further drive of 10 km we reached Munnar town. The roads were very bad on this stretch due to the floods in the previous year. Munnar town was busy with tourist vehicles and people. We booked our stay at Elysium garden resort which was 2 km from Munnar town on the Mattupetty dam road. We reached there at 11-30 a.m. It was an well maintained and nicely located resort. I really liked the environment and staffs were polite. There were beautiful views from our room. The weather was moderate and there wasn't expected coolness around. We decided to rest for some time before having lunch.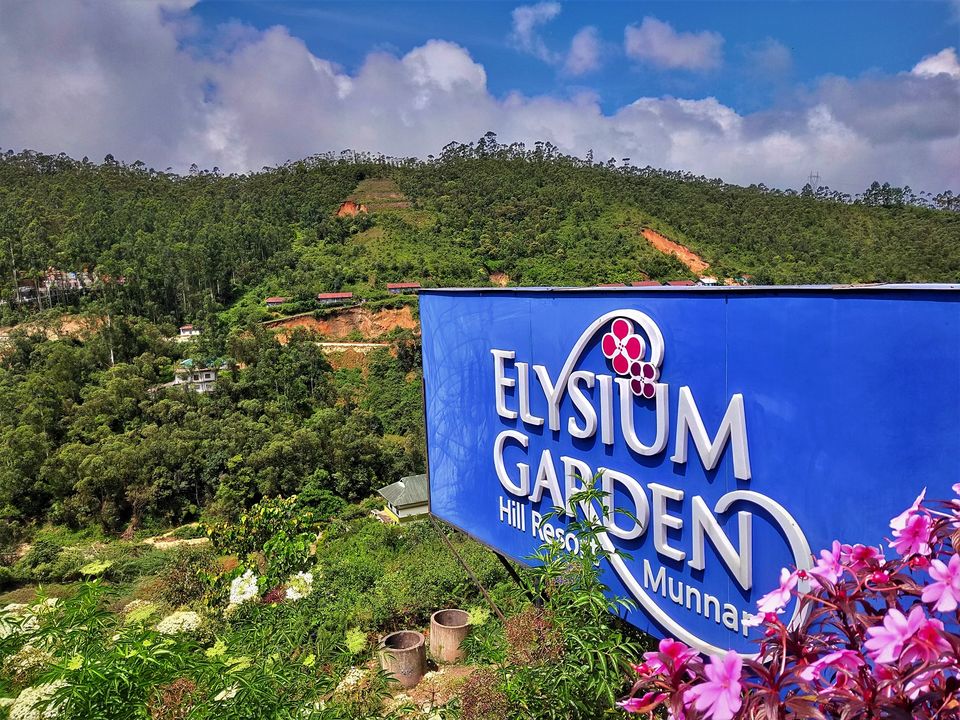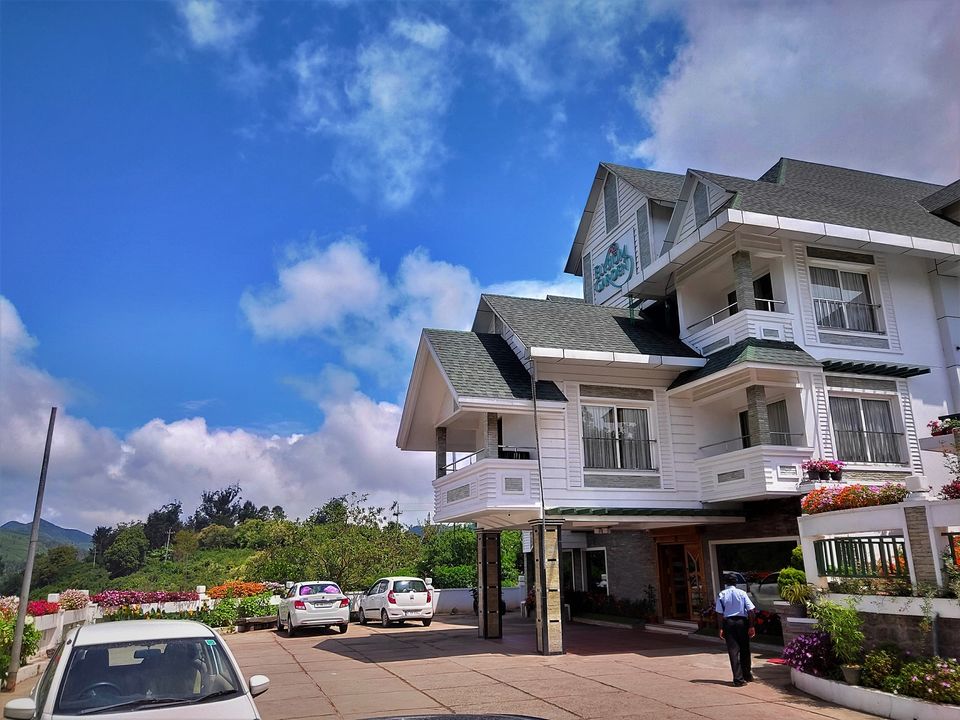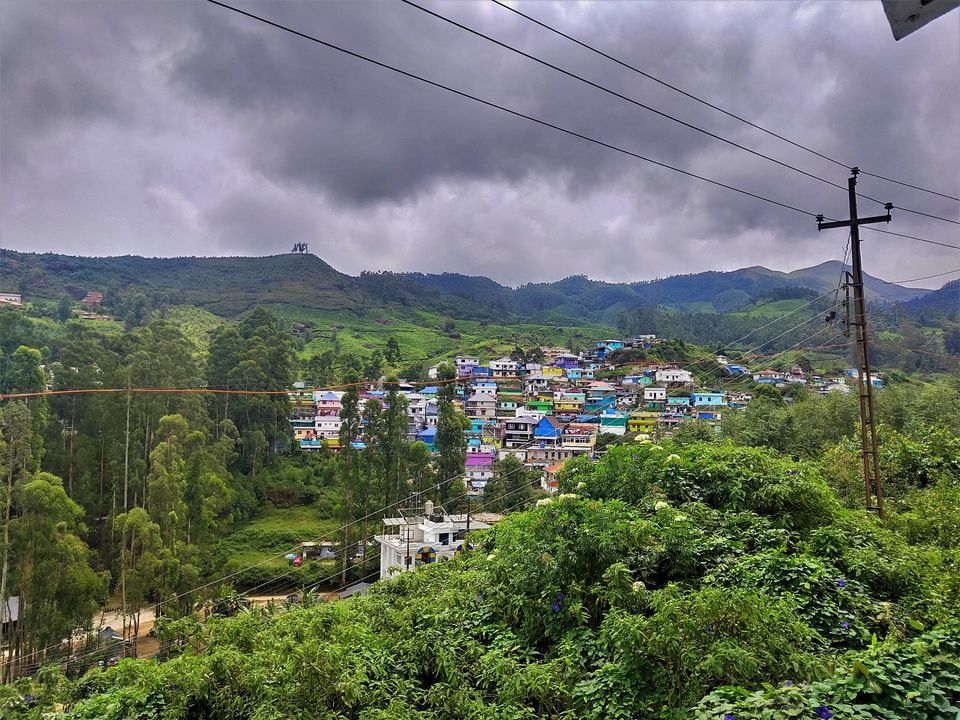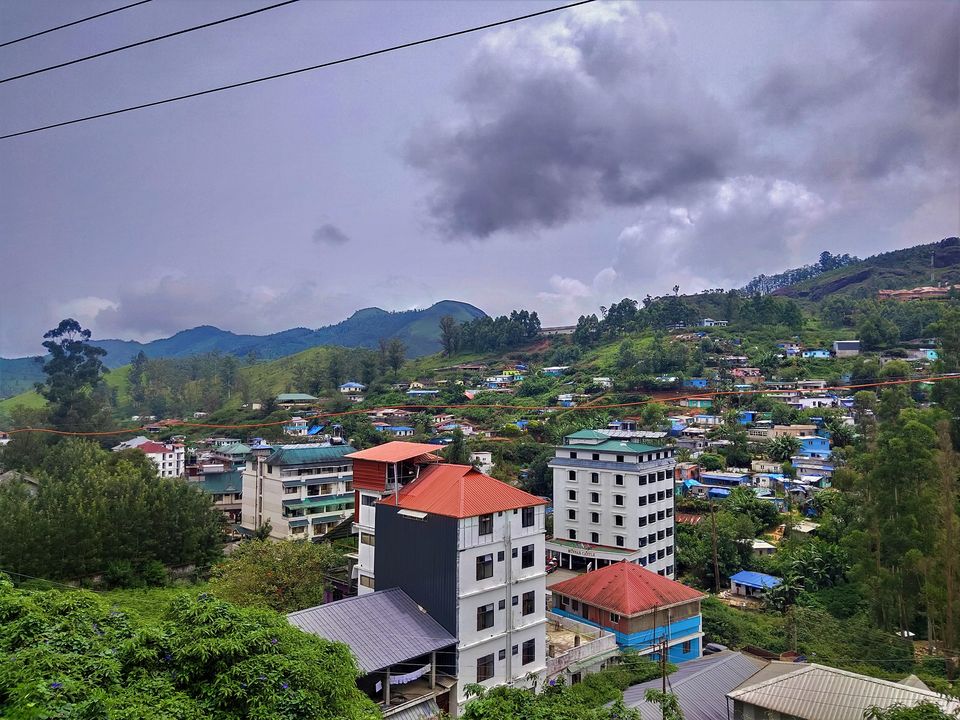 After a couple of hours we went outside to have lunch. We had lunch from a restaurant near by Munnar town. There are lot of good restaurants available around Munnar town. We then decided to go to Mattupetty Dam. It is located at a distance of 11 km from Munnar town on Munnar - Top Station highway. The road was of good condition and views along the way was very beautiful. On the way there was some beautiful tea estates. We stopped at one spot and took some photos. It was such a captivating place with lush greenery of tea estates.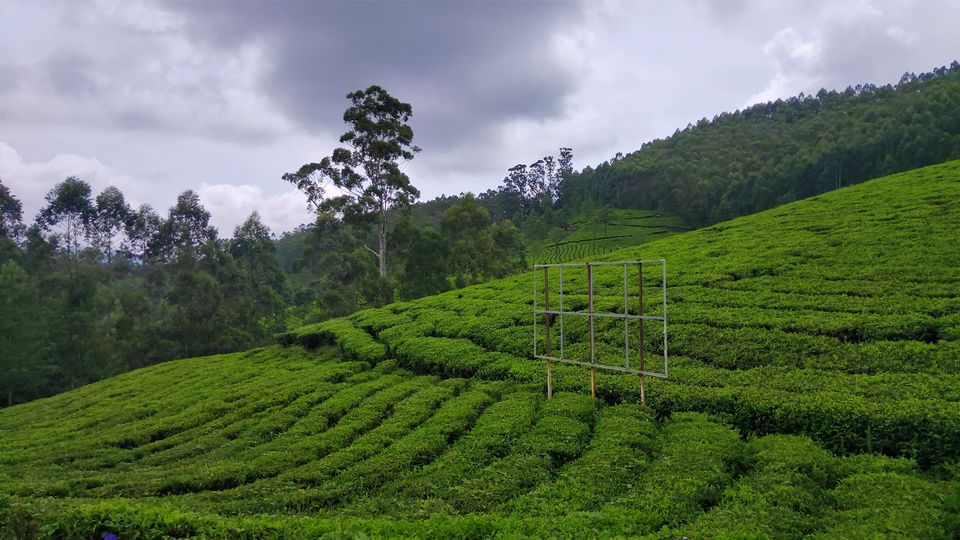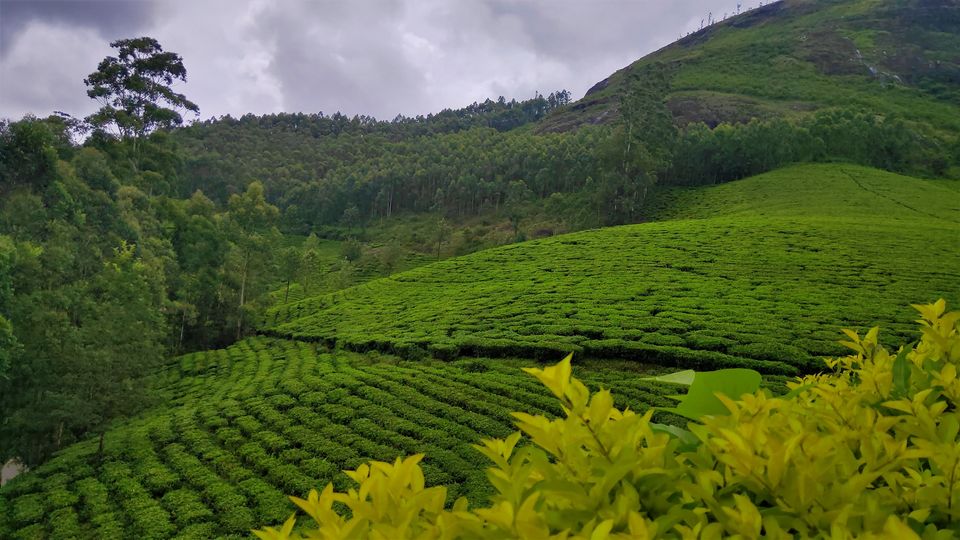 We reached at Mattupetty Dam at around 3 p.m. It was a picturesque place surrounded by green hills. There were lot of tourists at the place. The water level was low but the views were beautiful. Boating facility was available. We spent around one hour there and we decided not to go to Top Station as it started to rain heavily and it may take more than two hours to visit there and return. We then returned back to hotel and on our way back, we stopped at Ripple Tea outlet where tea, cool drinks, cakes and other small snacks were available. It was a nice place with lot of area for parking. A petrol pump and public toilet facility is available near by. We can get original tea powder from here.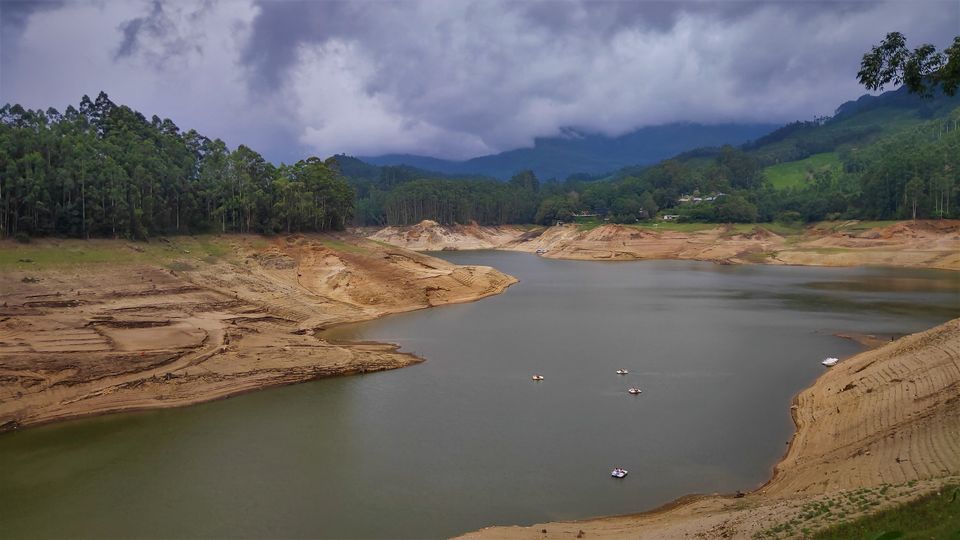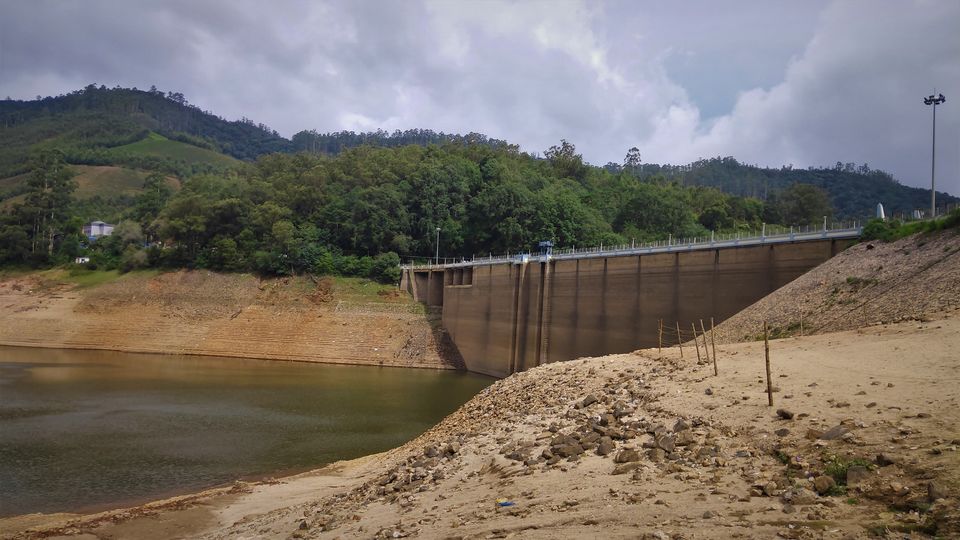 It was lightly raining at night and the weather has became more cooler compared to the evening. We had dinner and went to sleep at around 9 o' clock.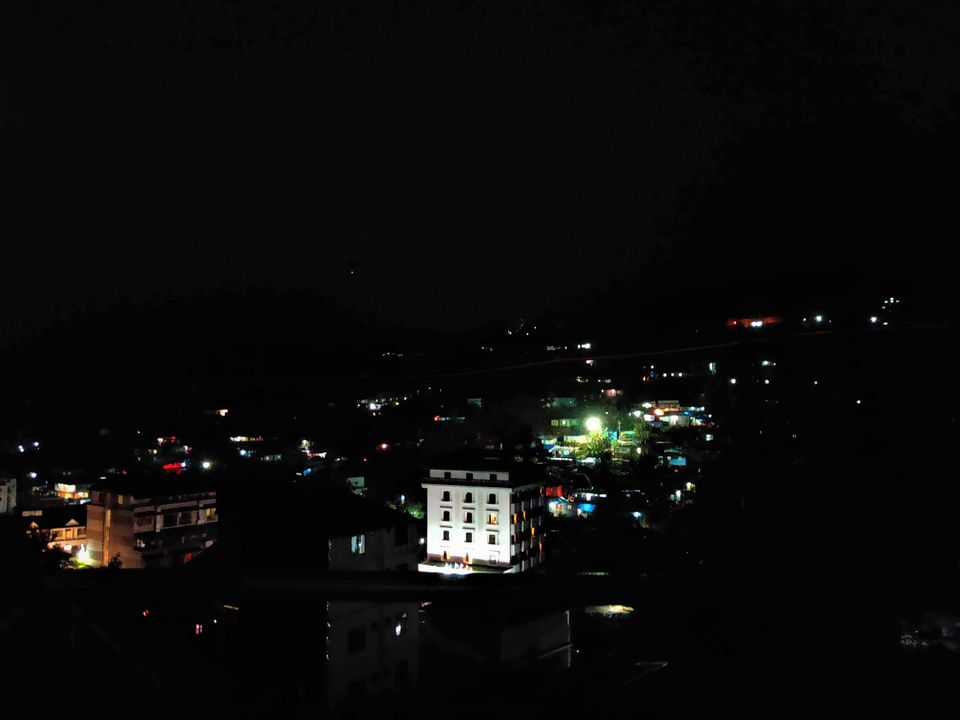 Next day morning we woke up at 8. We had breakfast from our hotel and checked out at 11. We didn't had much plans for the day. So we decided to go for a drive on the Munnar - Marayoor route where the famous Eravikulam National Park is situated. It was one of the beautiful roads to take a drive with views of greenish tea estates all the way. There weren't much vehicles on the road. At some points road was in very bad condition caused by the floods of the previous year. On the way, the entrance of Eravikulam Park was completely filled with tourist vehicles. We didn't stopped there as it may take more than couple of hours to cover it. As we continued the drive, the views were becoming better and better. The views of tea estates on both sides of the road was really magical. We stopped at one spot just to capture the captivating beauty of nature in to our heart and a bit of it in to our mobile camera.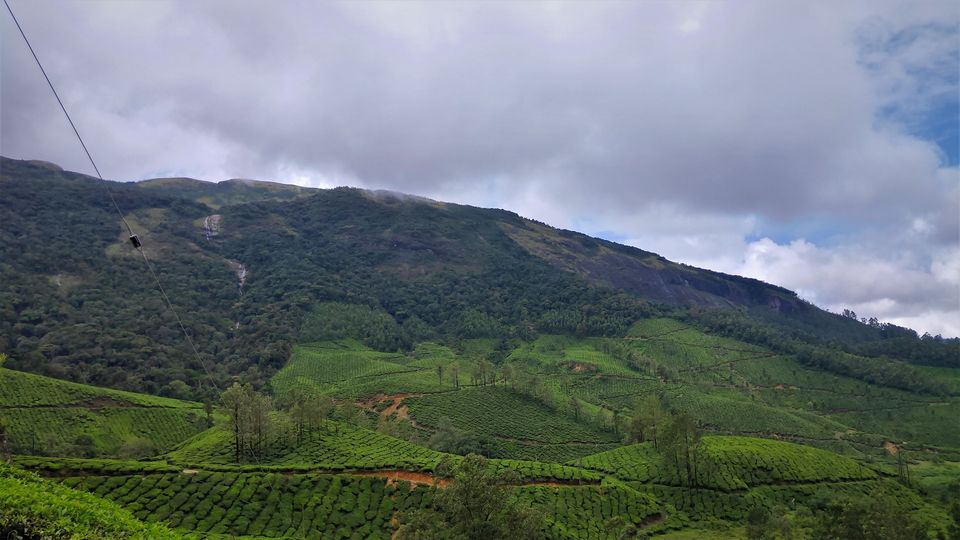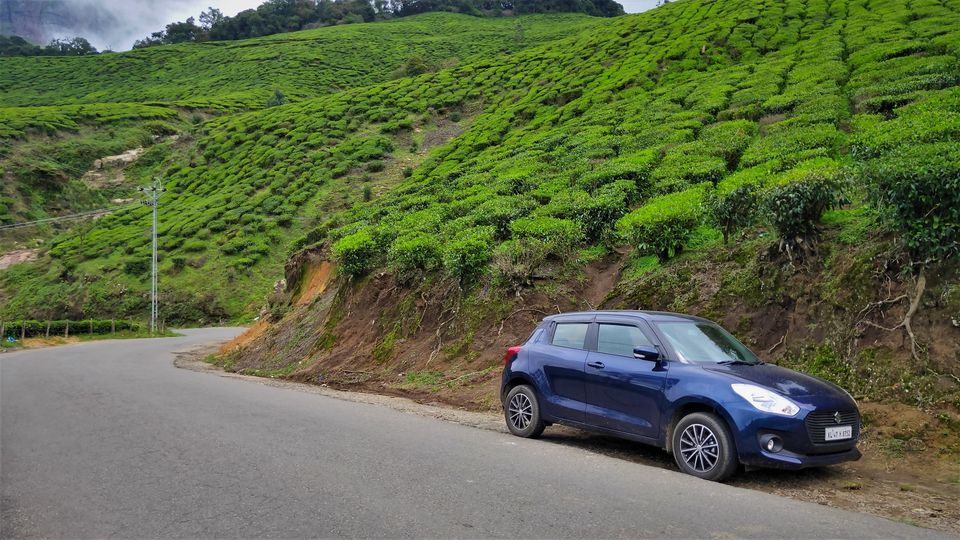 We drove up to Anamudi view point, a beautiful view point where we get the picturesque views of tea gardens and distant peaks. We spent 15 mins there and then decided to return back to Munnar.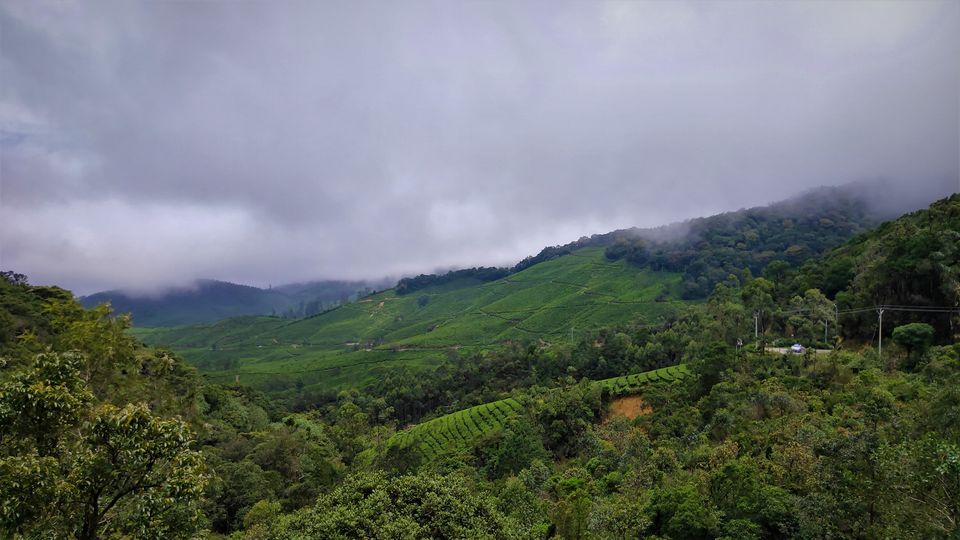 We reached back at Munnar town at around 1 p.m. We had lunch from Alibaba & 41 dishes restaurant near Munnar KSRTC bus stand. After this we returned back to our home. We came here through the Munnar bypass road. On return, we took the State highway 16 along Kallar Vattiyar. This was a quite road without much vehicles and road was rebuild on many stretches. This route was only 3 km longer than the bypass road, but considering the road condition, this will be the better option. On the way there was a small waterfalls.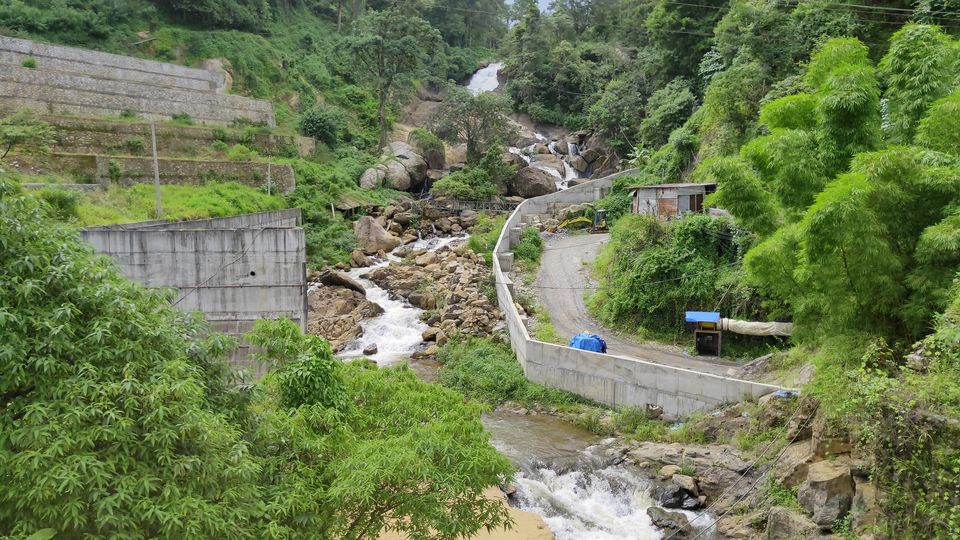 After a 4 hours of drive, we reached back at our home at around 6 p.m. This trip has been an wonderful experience to us. This was our second trip after marriage and the first trip for myself driving a car. We decided not to visit too many tourist spots but just enjoy the journey. This journey will always be in our heart for so many reasons and I believe that's what journey's are meant to be.