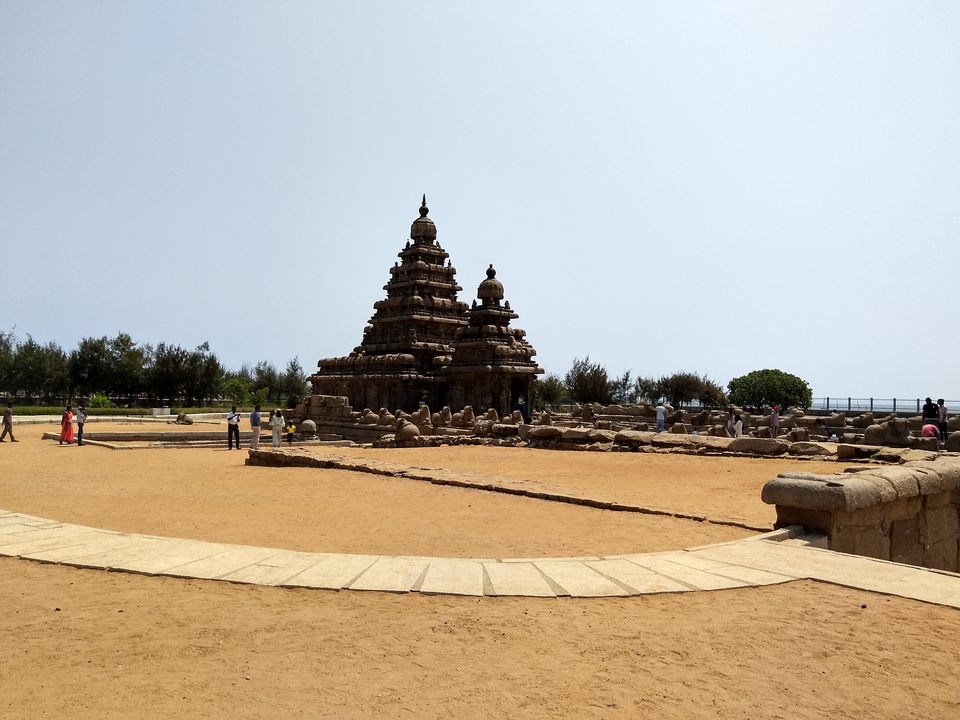 The city of temples, Mahabalipuram forms an integral part of the golden triangle travel of South India. Its a UNESCO world heritage site just 55 Km from Chennai, being that close to the metro city, Mahabalipuram is a popular weekend getaway and a pit stop for tourists travelling to Pondicherry.
The town though small has something for everybody and is best explored on foot…It houses some of the beautiful world heritage sites, ancient temples built by kings of Pallava dynasty, stone carvings, and never ending coast line. The city comes alive when the sun goes down and the hustle and bustle of the town takes a balmy pace.
What to see:
Since the town is a world heritage site by UNESCO for its monolithic rock carvings, sculptures and temples, these monuments make an integral part of Mahabalipuram sight seeing.
Shore Temple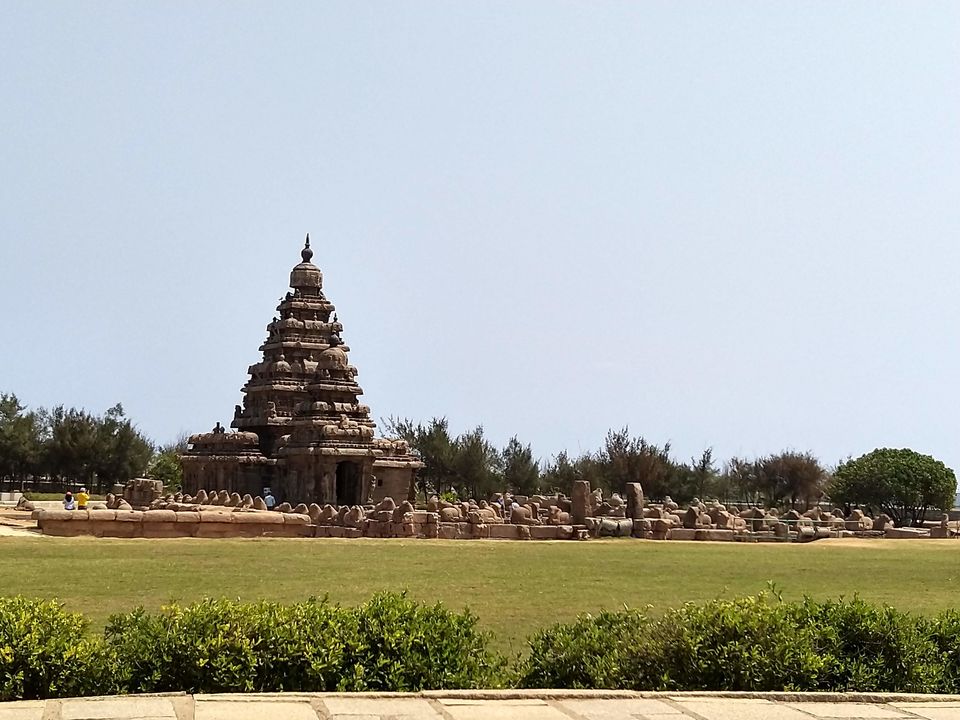 Right on the edge of Bay of Bengal this temple dates back to the 8th century, erected by the kings of Pallava Dynasty. It's the oldest standing temple in Tamil Nadu. The temple is built from top to bottom and is chiseled out of one rock. Its said that there were seven of such temples referred as pagodas, which got submerged in the sea due to shrinking coastline. If you wish you can hire catamaran boat that takes you inside the sea, take a dip in the deep sea on a clear day and you can see some temple ruins submerged in water.
Krishna Temple: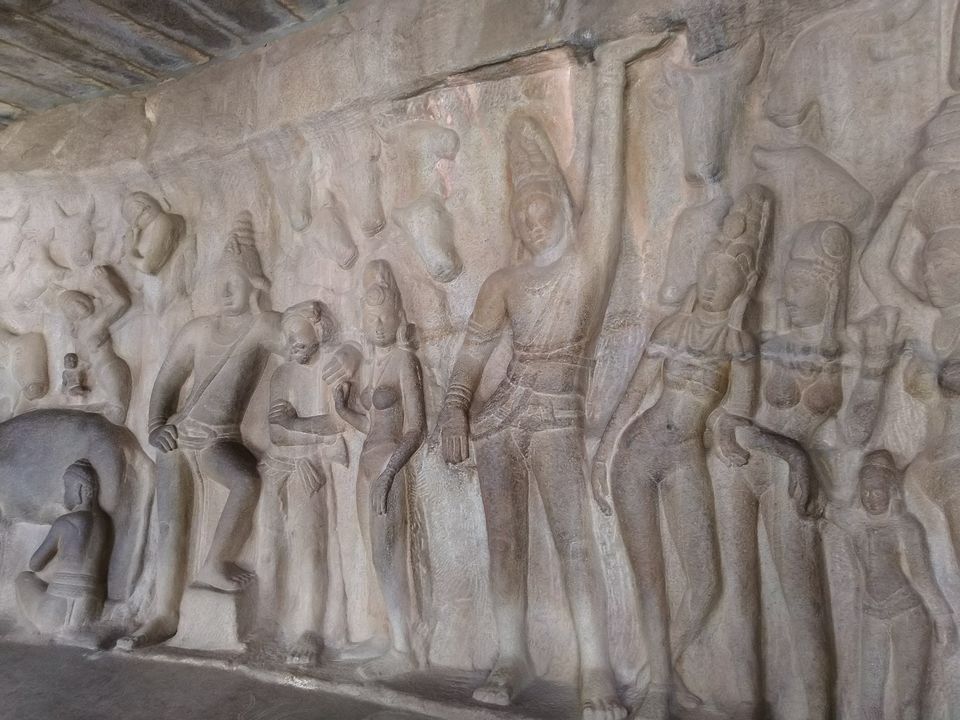 A beautiful carving on stone boulder showing Sri.Krishna lifting the Govardhana parvat to protect the cows and the cowherds from the anger of Indra is the highlight of this cave temple.
Arjuna' Penance: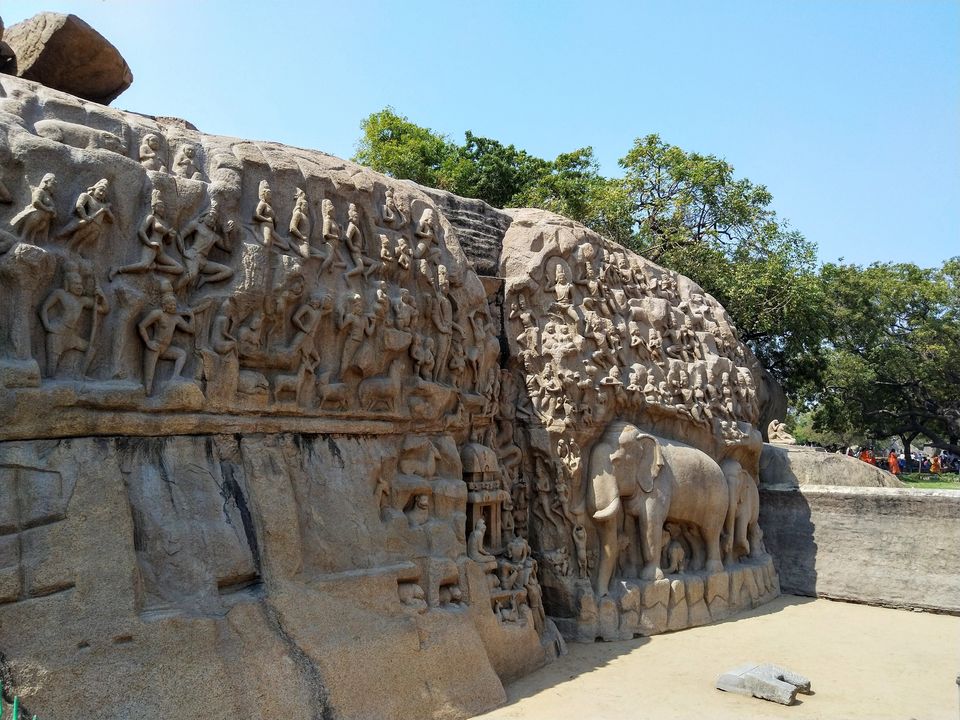 This bas air relief monument stands tall at a height of 43 feet, As far as the history goes it's the same place where Arjuna did penance to Lord Shiva to attain his powerful weapon. Pleased by Arjuna, Lord Shiva gave him the weapon, which Arjuna used in Mahabharata war and emerged as a winner.
Krishna's Butter Ball: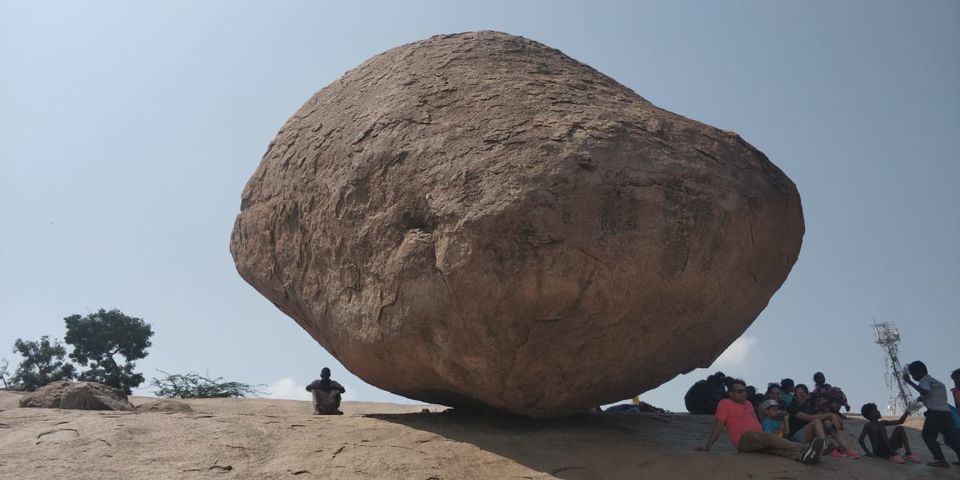 This butterball is giving gravity a tough competition and defies all logic of physics. Unaffected by tsunami, earthquakes or cyclones for centuries this site is a scientific marvel and a mystery worth a visit.
There are many more sites like Panch Rathas, Indian Shell Museum, Lighthouse and of course the beautiful beaches but due to paucity of time that's all that we could cover in a day, hoping to come back again and soak ourselves in the rich architecture and history of this enchanted city.
Hope this blog will nudge you to plan your trip to this beautiful and heritage rich city very soon!!!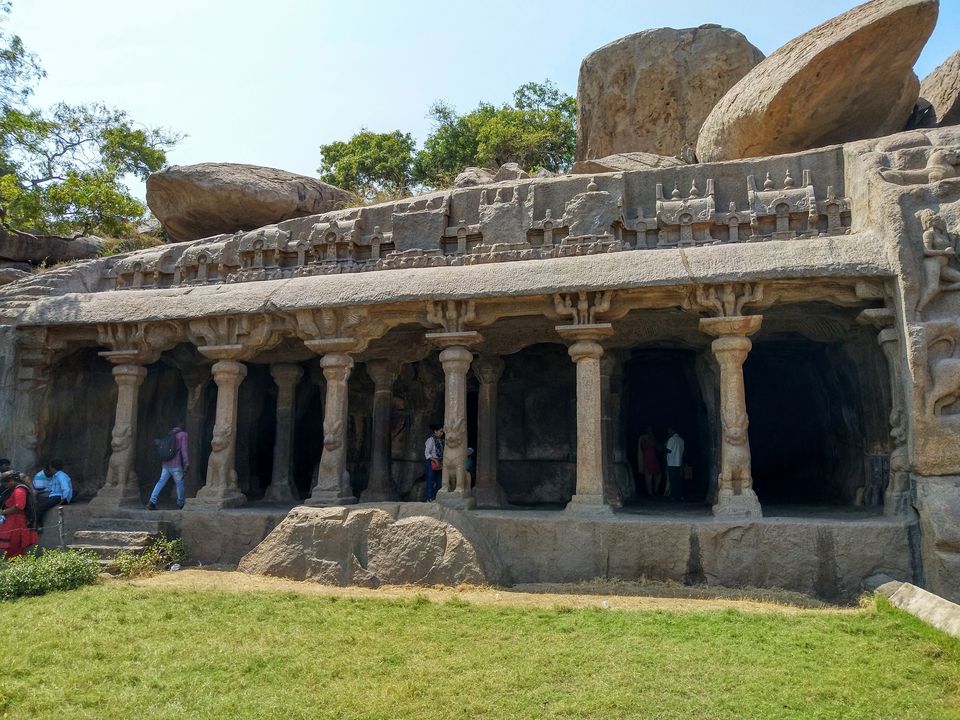 P.S: For the travel enthusiast it's a good idea to combine road trip to Mahabalipuram with a tour of Pondicherry. The two culturally diverse places are no very far from each other and can easily be clubbed together