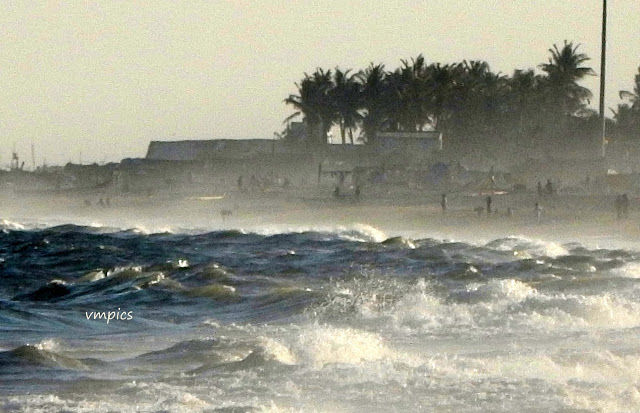 As you travel from Chennai towards Mahabalipuram, on the East Coast Road, a stillness in time sneaks up on you. Long drive, sea breeze and occasional stir from the nearby roaring sea slow down time and drift you away to some old century, which you realize only after entering the realms of Mahabalipuram or Mamallapuram.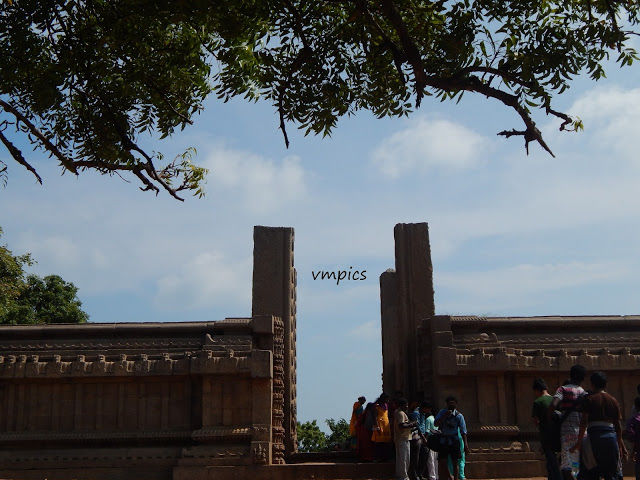 This small town, roughly 30km from Chennai, holds great significance in the history of India and almost every turn on the road of this town would remind you that. Small, large rock and clay sculpture shops draw your attention till it is completely captivated by a whole arena of rock cut structures that date back to 7 th-9 th century. Mahabalipuram Group of Monuments are listed on UNESCO's World Heritage Sites, and rightly so because the monolithic structures found here are one of the earliest and finest examples of Dravidian architecture. These monuments are believed to be built during the Pallava Dynasty, when Mamallapuram was a prosperous port. Just the thought of these structures being so old and a look at the intricate details on them would leave you spellbound.
At the very beginning of the main structure complex you would be greeted by a huge relief carving of Arjuna's penance for receiving the weapon Pashupata from Lord Shiva. But during my visit there, I heard one of the guides telling people that the carvings depict Bhaghirath's penance to get Ganga on Earth. But since I didn't really see a river, I believe the Arjuna theory. If this seemed to confuse you, walk ahead to be puzzled by Krishna's butterball, which is a single boulder balancing on a small rock hillock since ages.
But the main attraction of this campus are the 9 monolithic Rathas and temples which were hidden under sand and were rediscovered just 200 years back. There five Rathas, all standing individually, are believed to have been carved from a single large rock and each, dedicated to a Hindu god, is now named after one or more of the Pandavas and their wife Draupadi. Other than the Rathas, the Varaha Cave, dedicated to lord Vishnu's Varaha avatar, is known for its wall carvings. Varaha cave is also the only temple in the campus where even today worship is offered on a regular basis.
The other temples are Mahisamardini mandapa, Tridev caves and the Krishna cave which belong to the Mahendra period. Another interesting fact about these temples is that they were apparently plastered and painted during ancient times. Just the thought of paints in the past kid of left me in awe.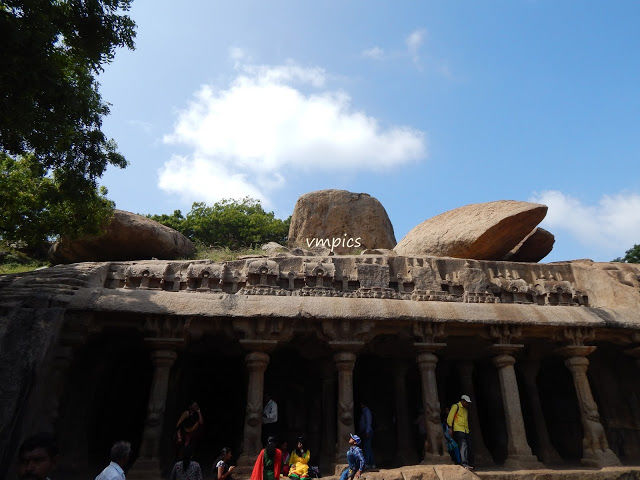 The campus also has a lot of other structures that depict sections of Vishnu Purana and some unfinished caves but by the time you are done admiring their beauty, you might find yourself lost in history and barely have any track of time. For me roaming around the stone wonders and listening to the stories of the guides was the best way I could have passed that winter morning.
I did spend the rest of my day roaming around the town, visiting a comparatively newly built Jagannath Temple about 10Km from Mahabalipuram and listening to the villagers' horrific experiences of the 2004 but as evening drew near I found myself pulled back to Mahabalipuram. Guess the time lag grew on me and I spent the evening, visiting the Shore Temple and spending my time on the Mahabalipuram shore admiring and pondering over the brilliance of our ancient architects and what other wonders of Mahabalipuram were submerged in the sea. For culture, history and architect lovers, Mahabalipuram is a sure visit when in Tamil Nadu.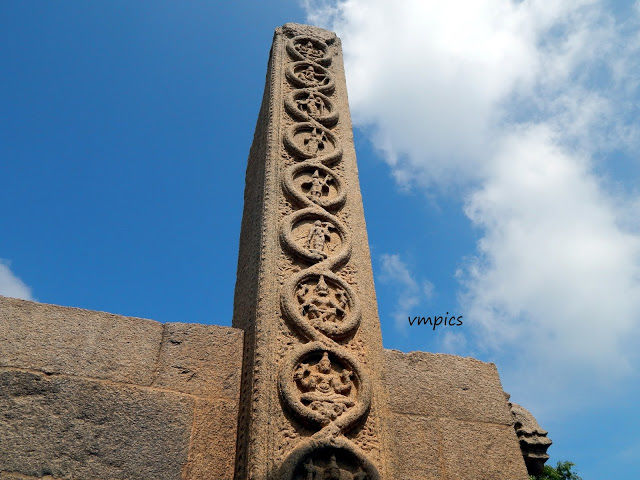 Best Time to Visit Mahabalipuram is during winters (December-January) and there is an entry fees for the sites.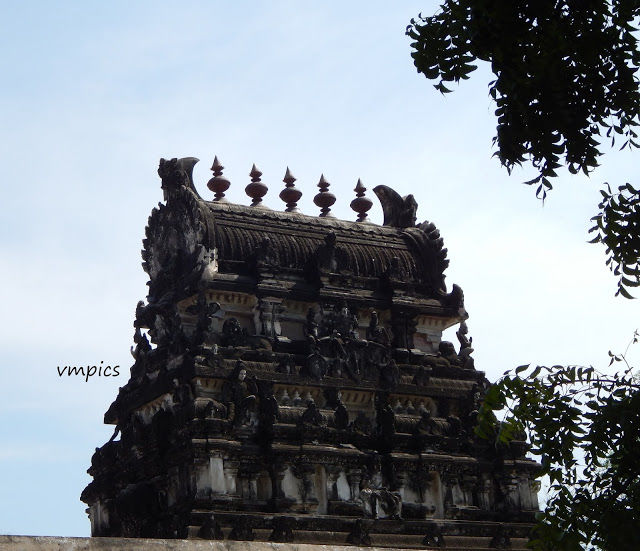 This blog was originally published on 'thewordpool'.