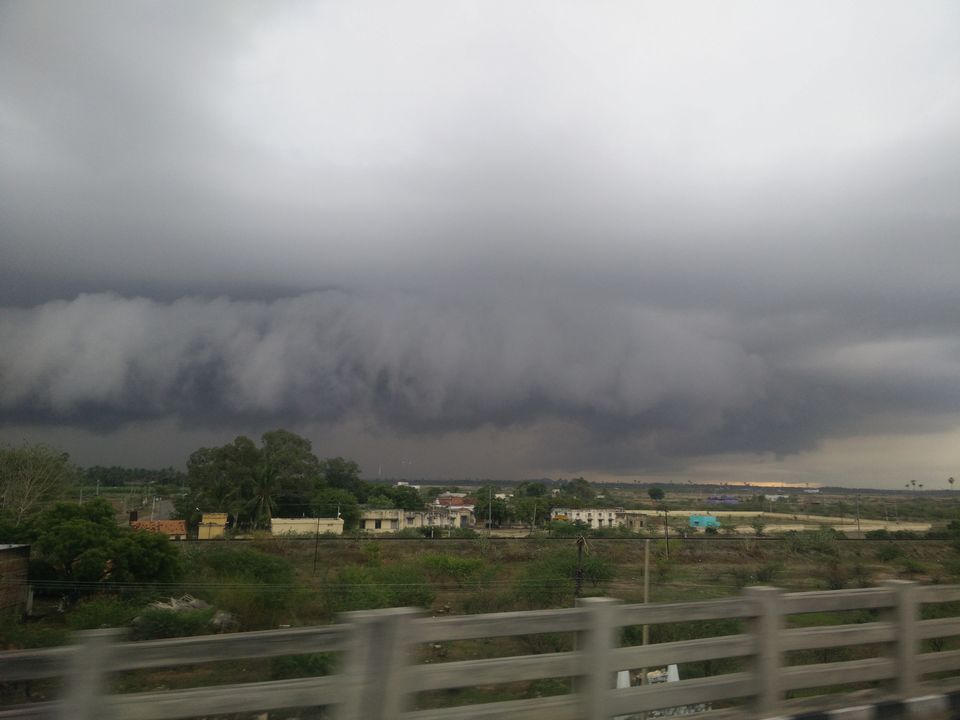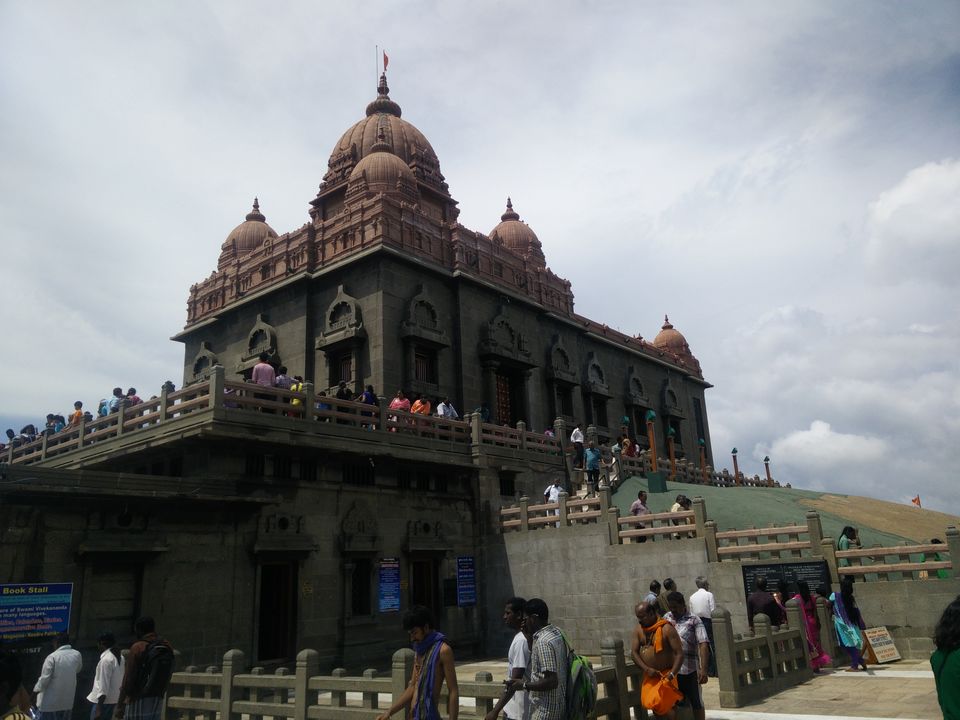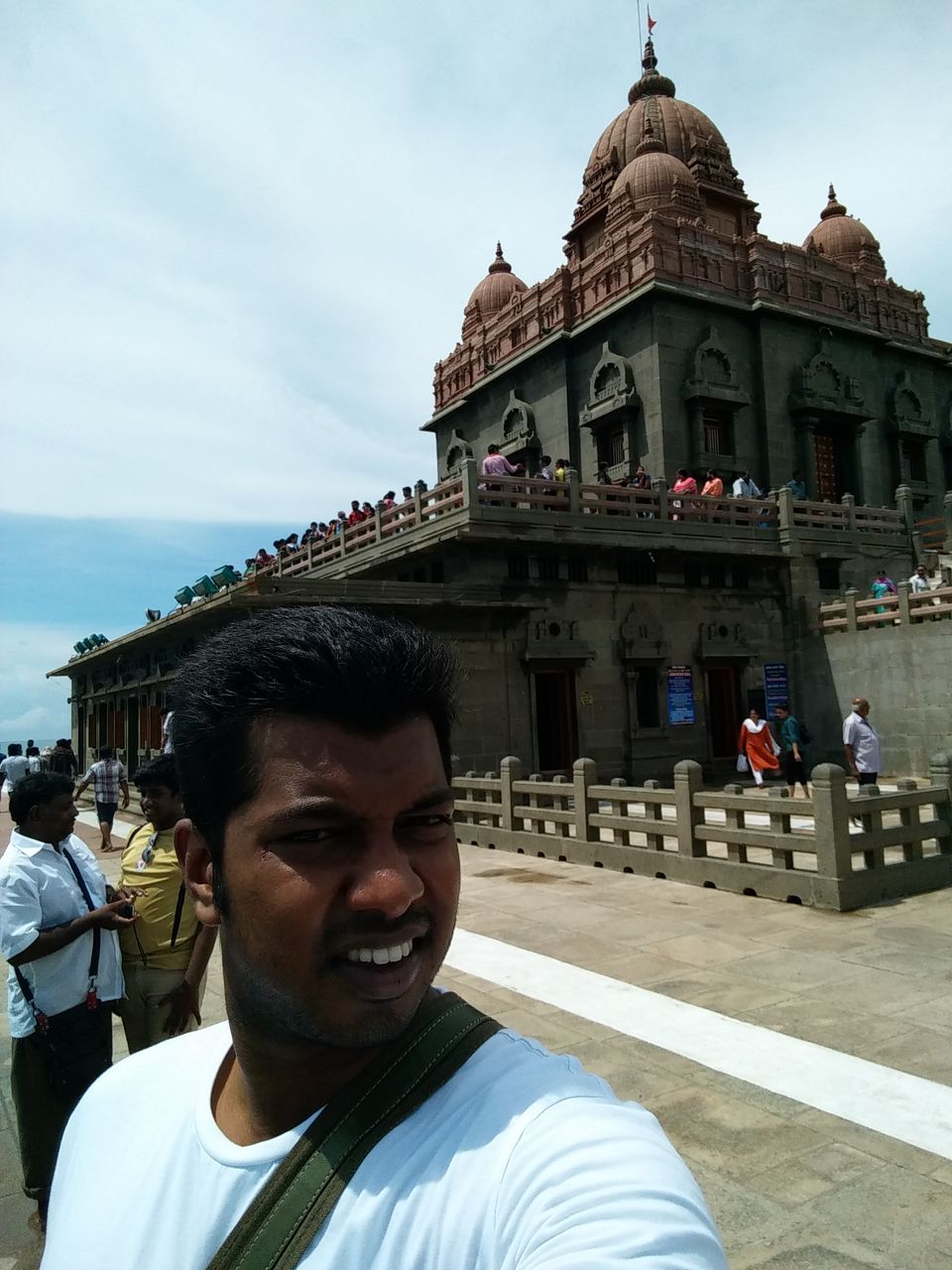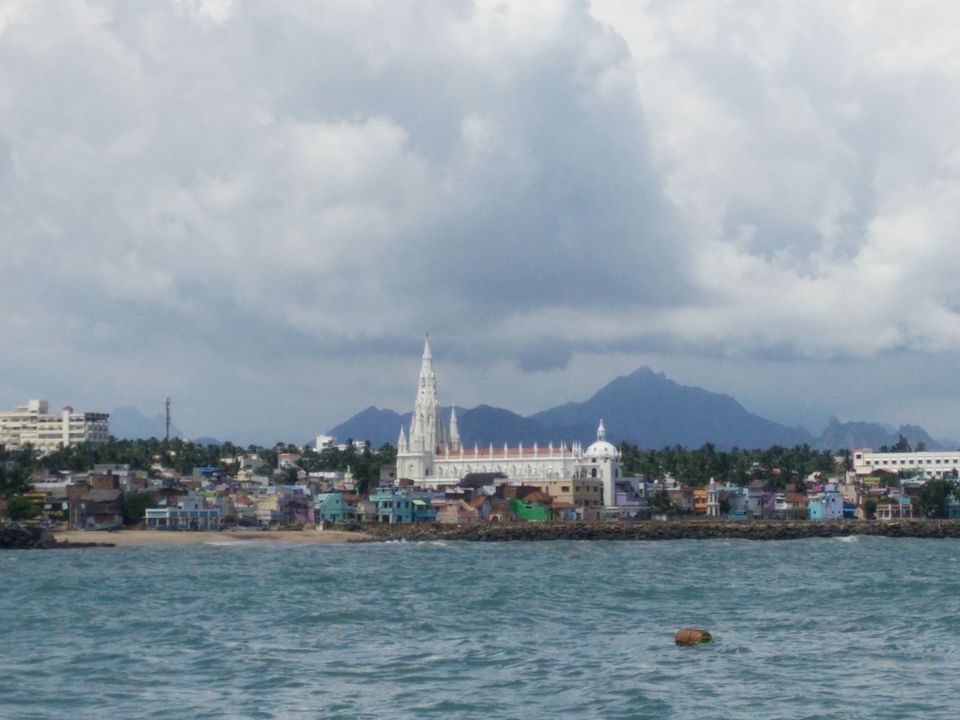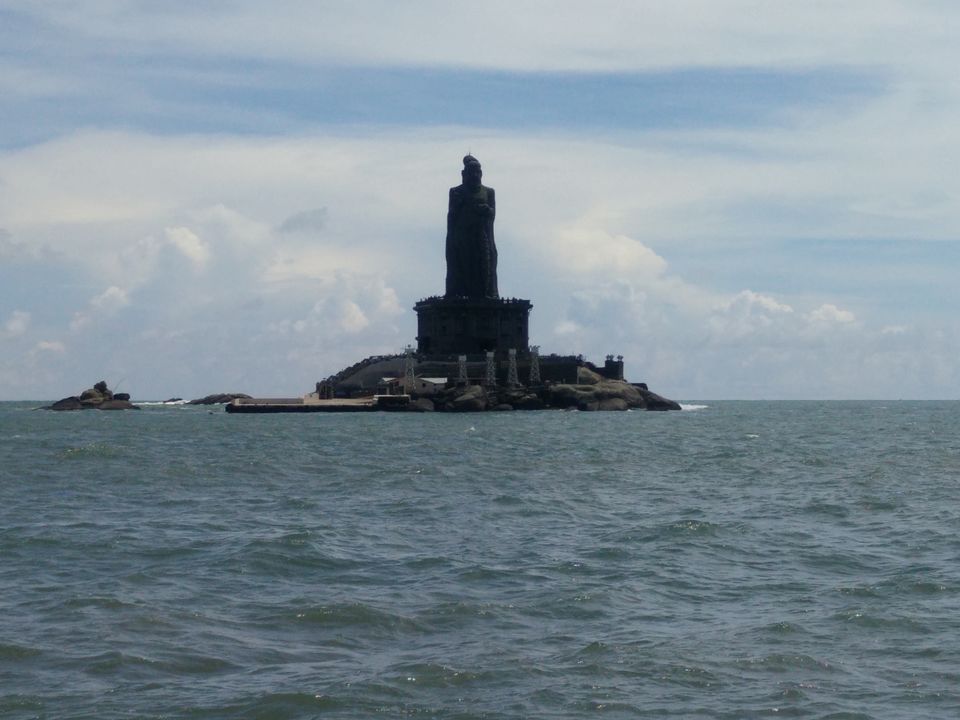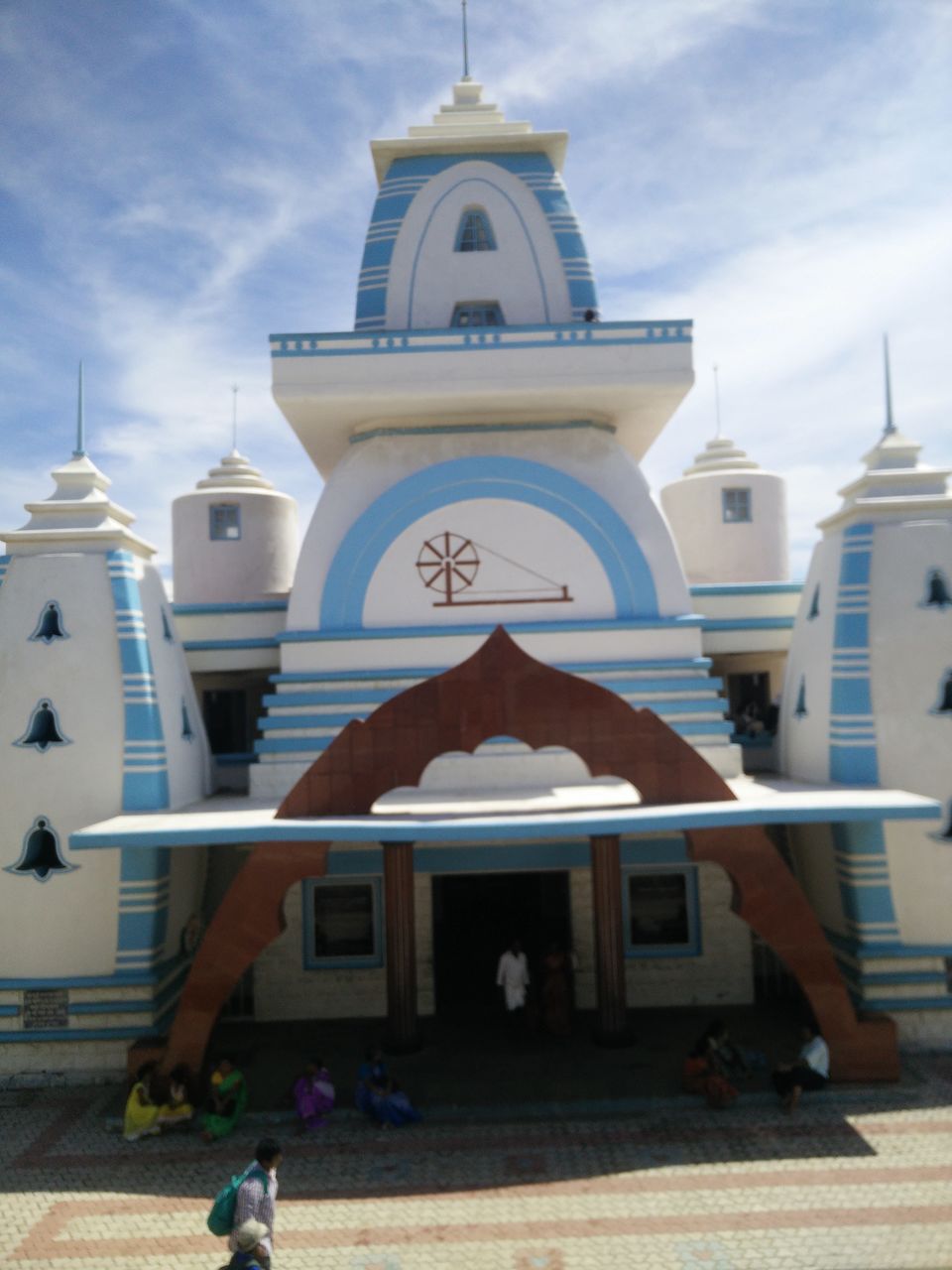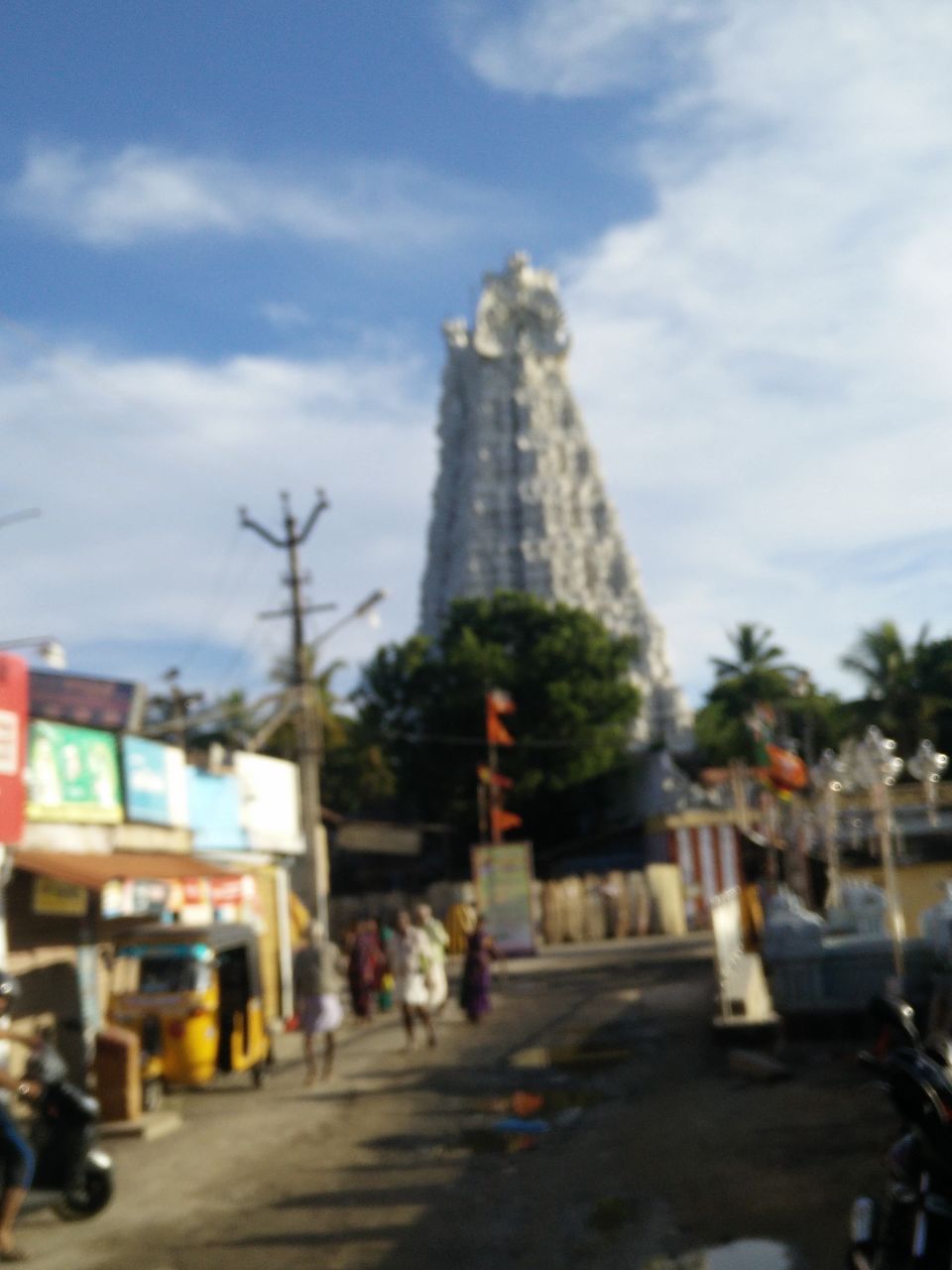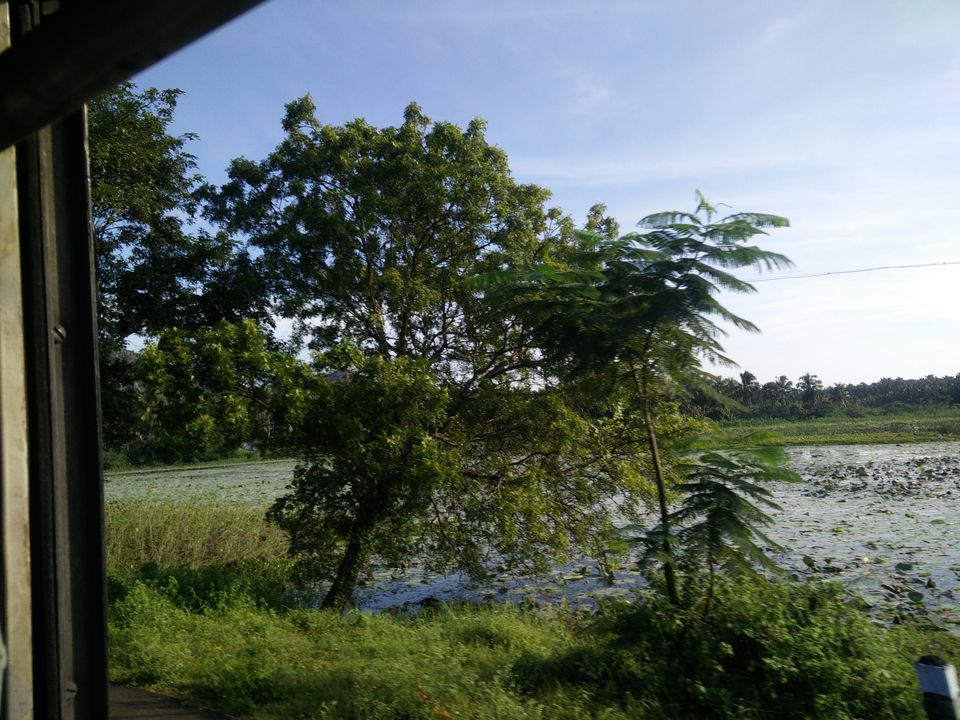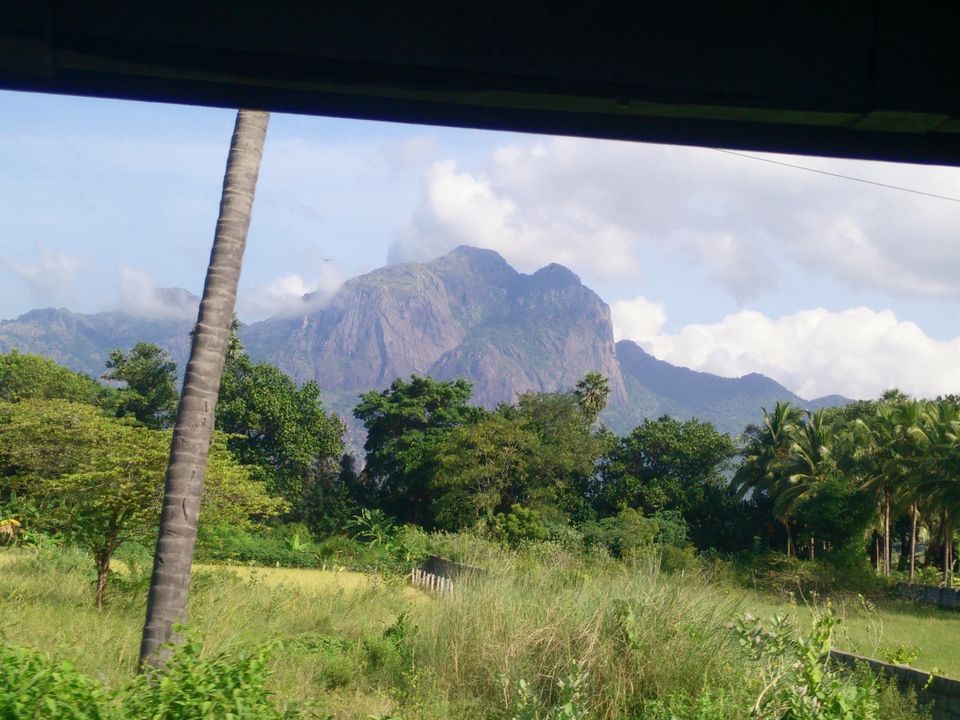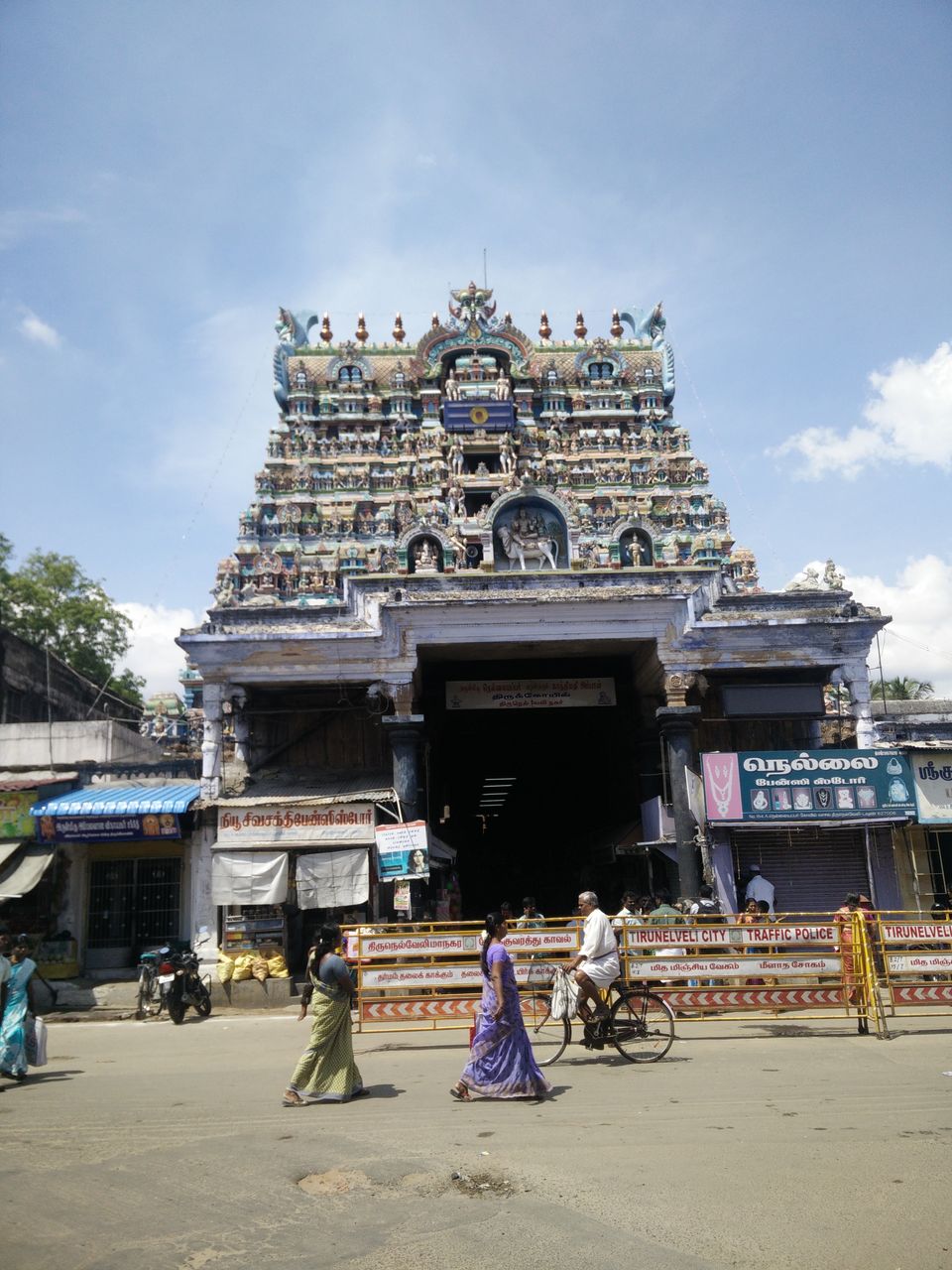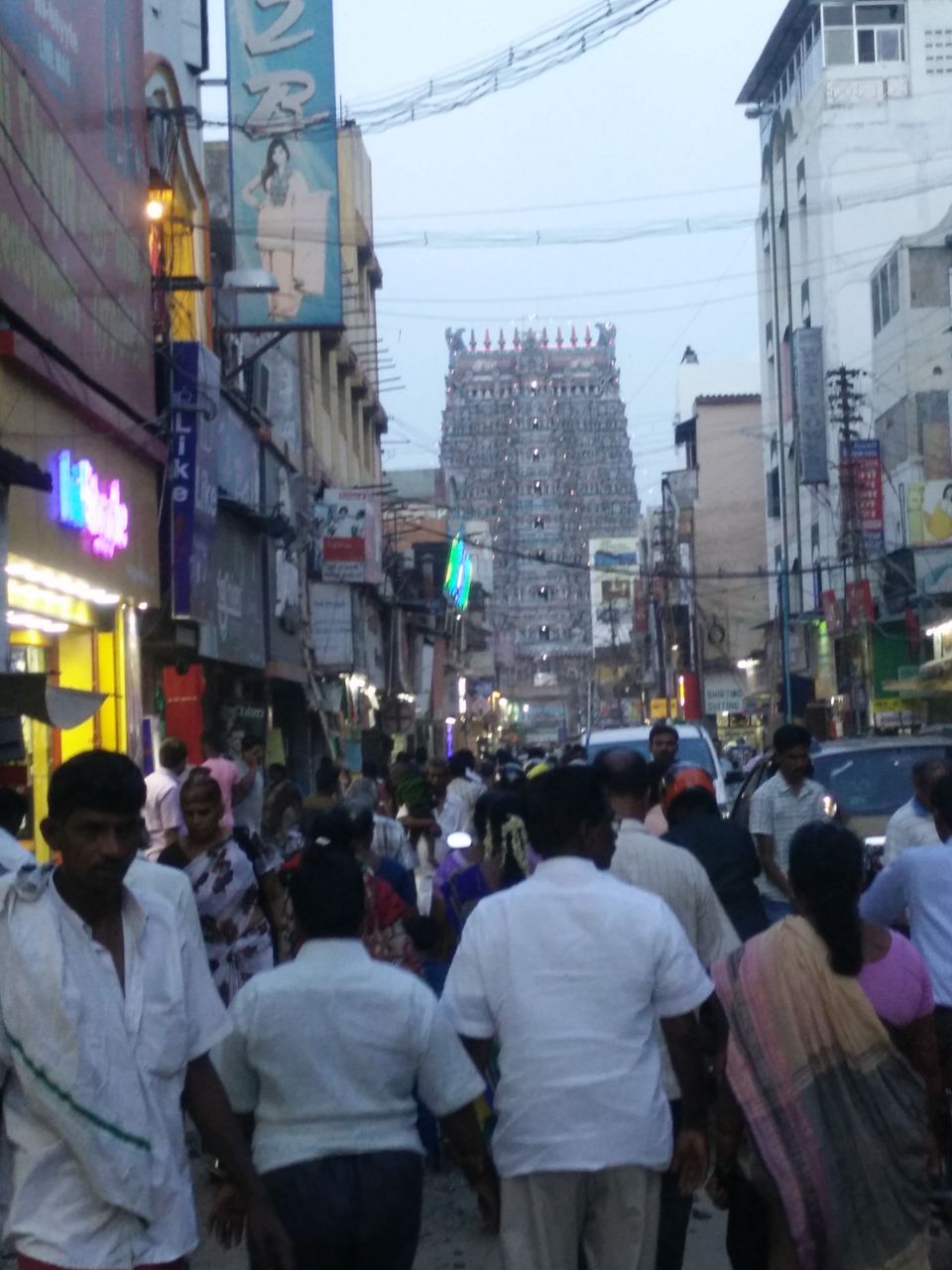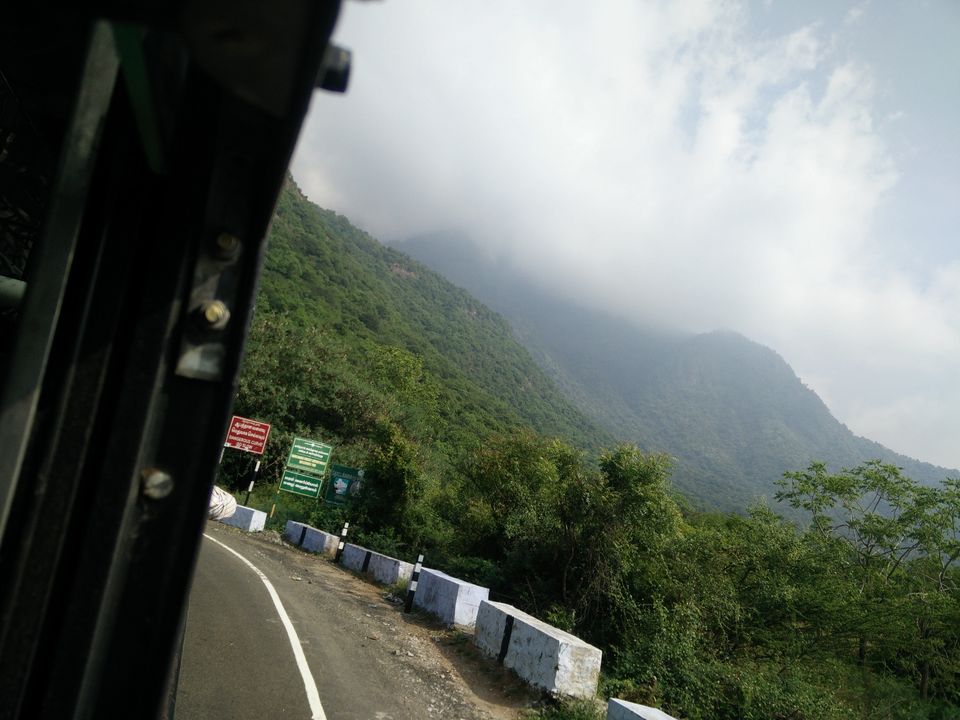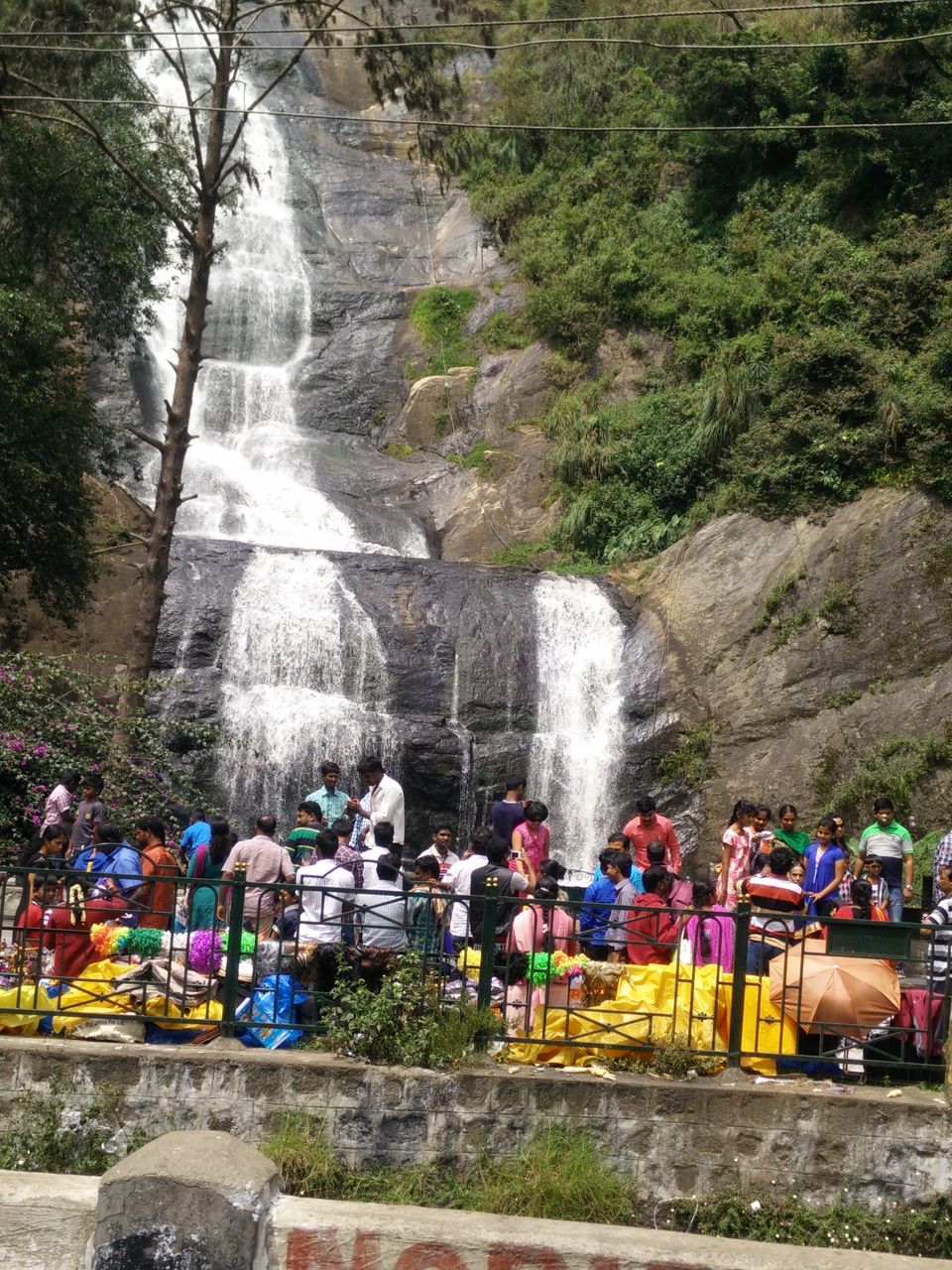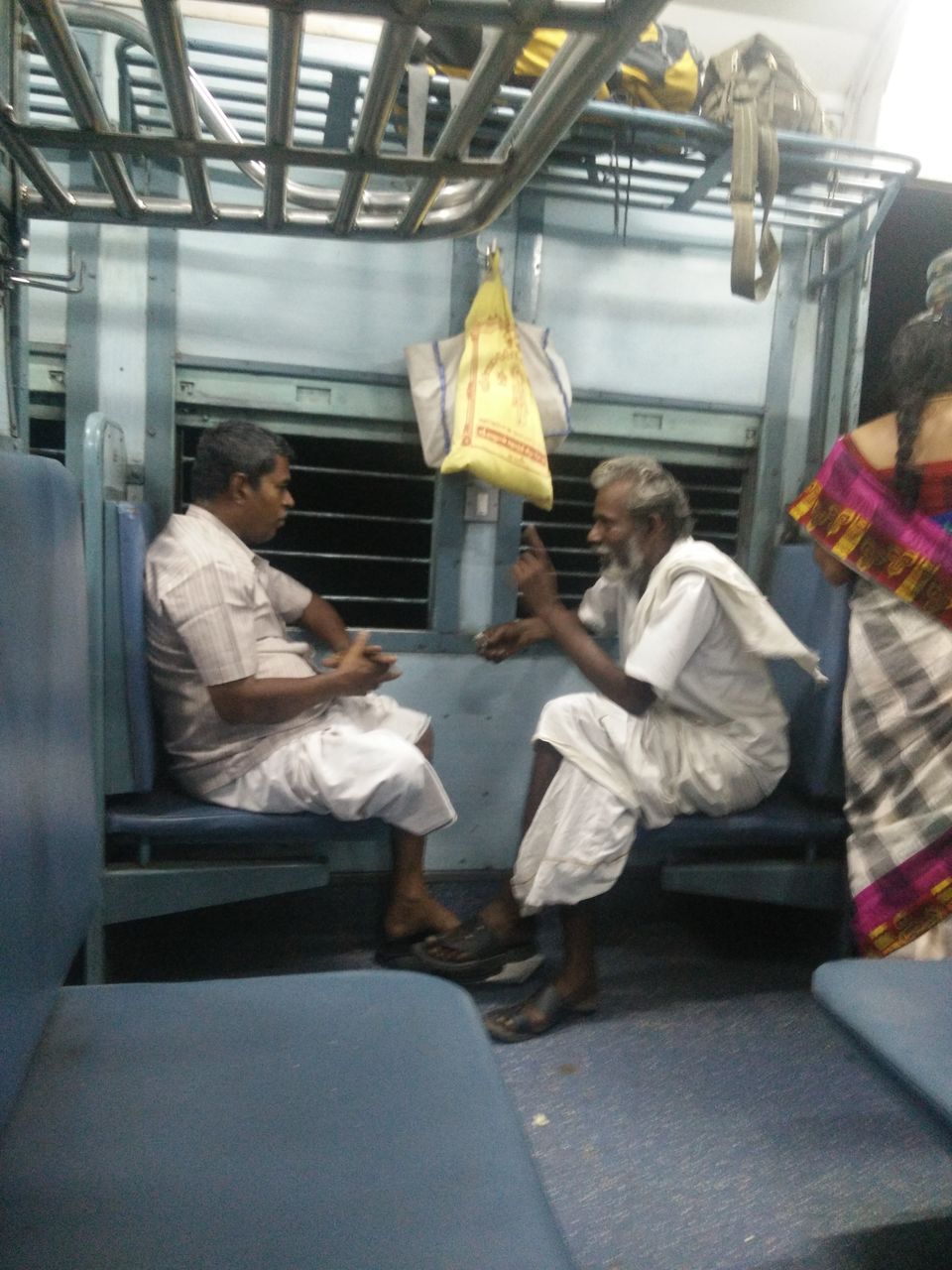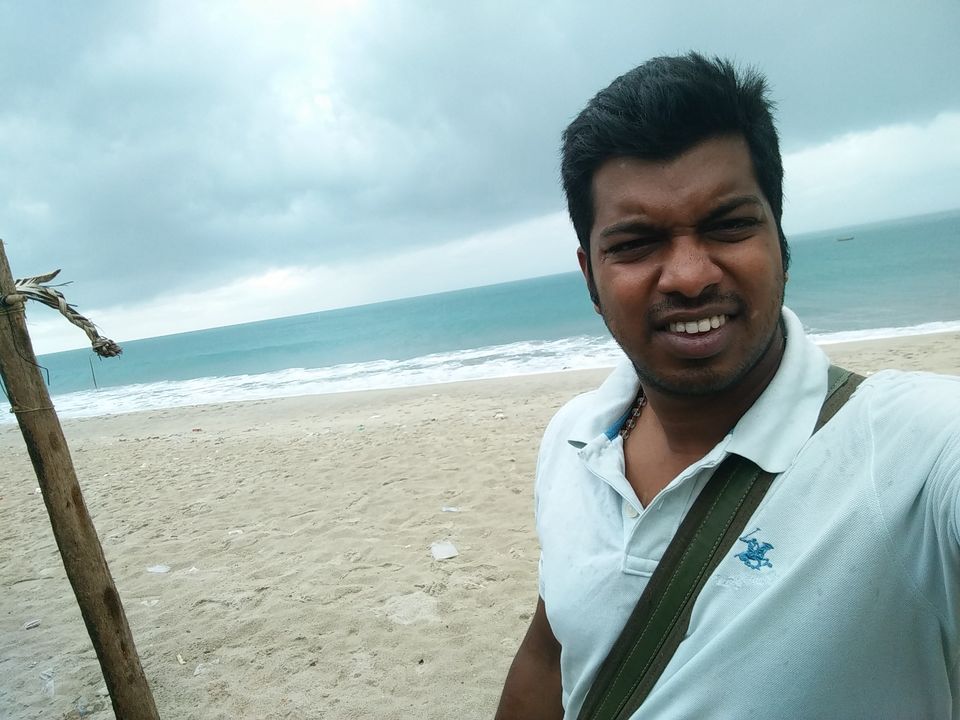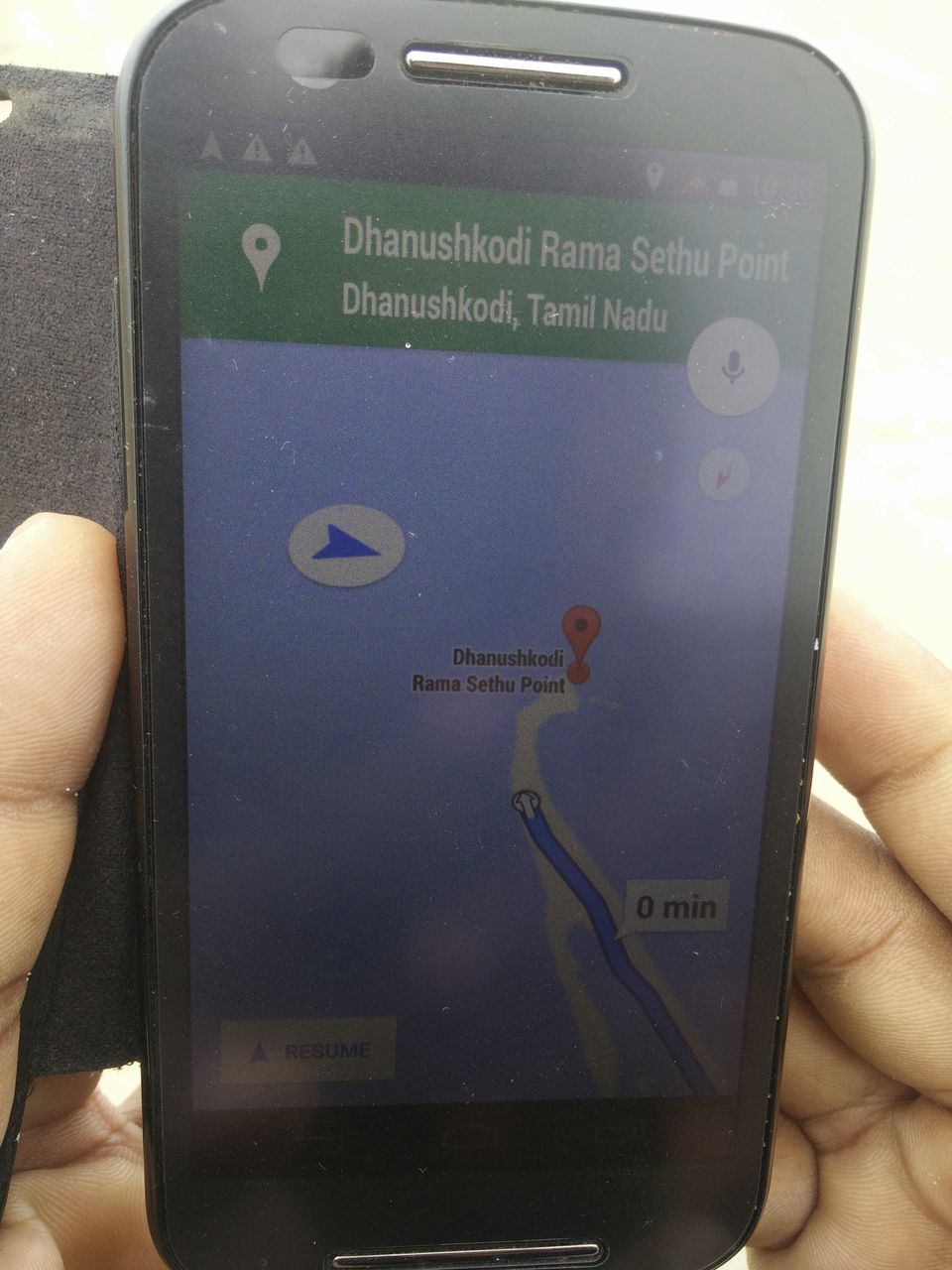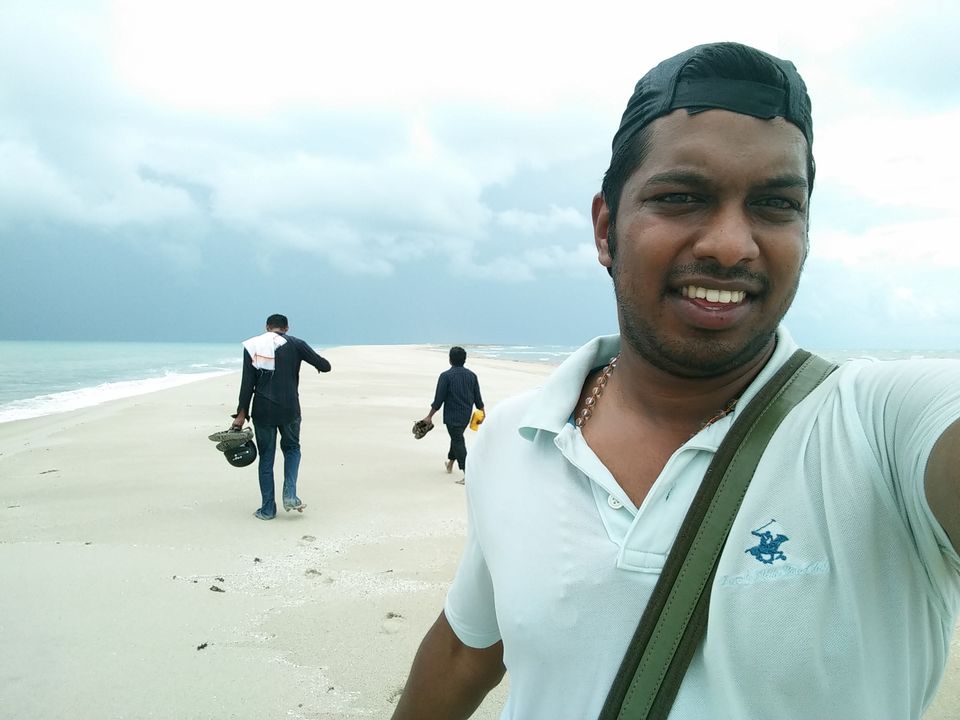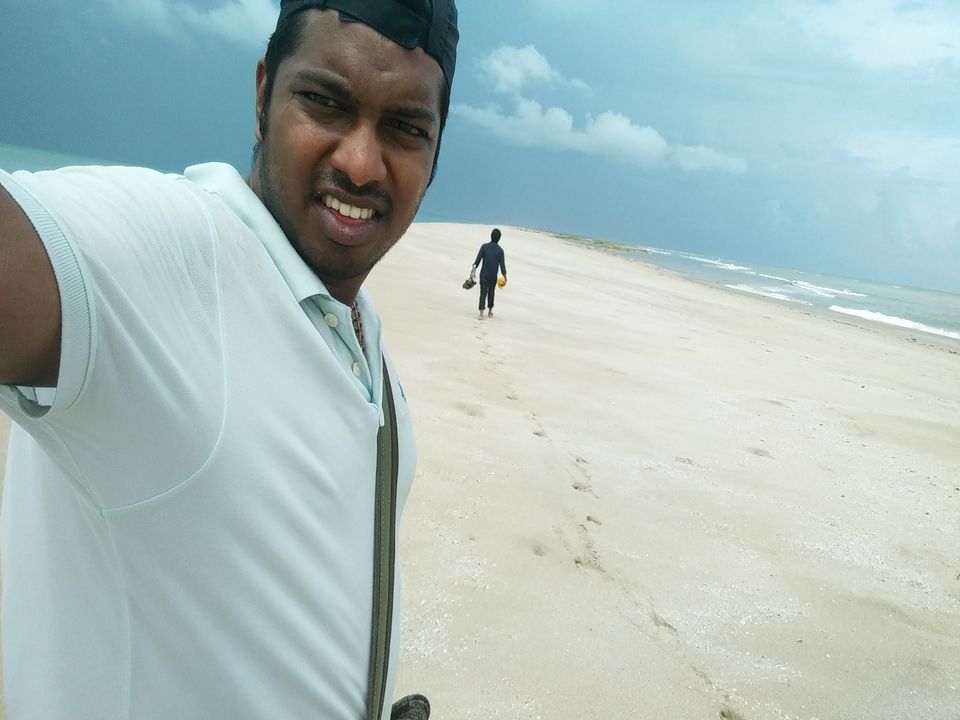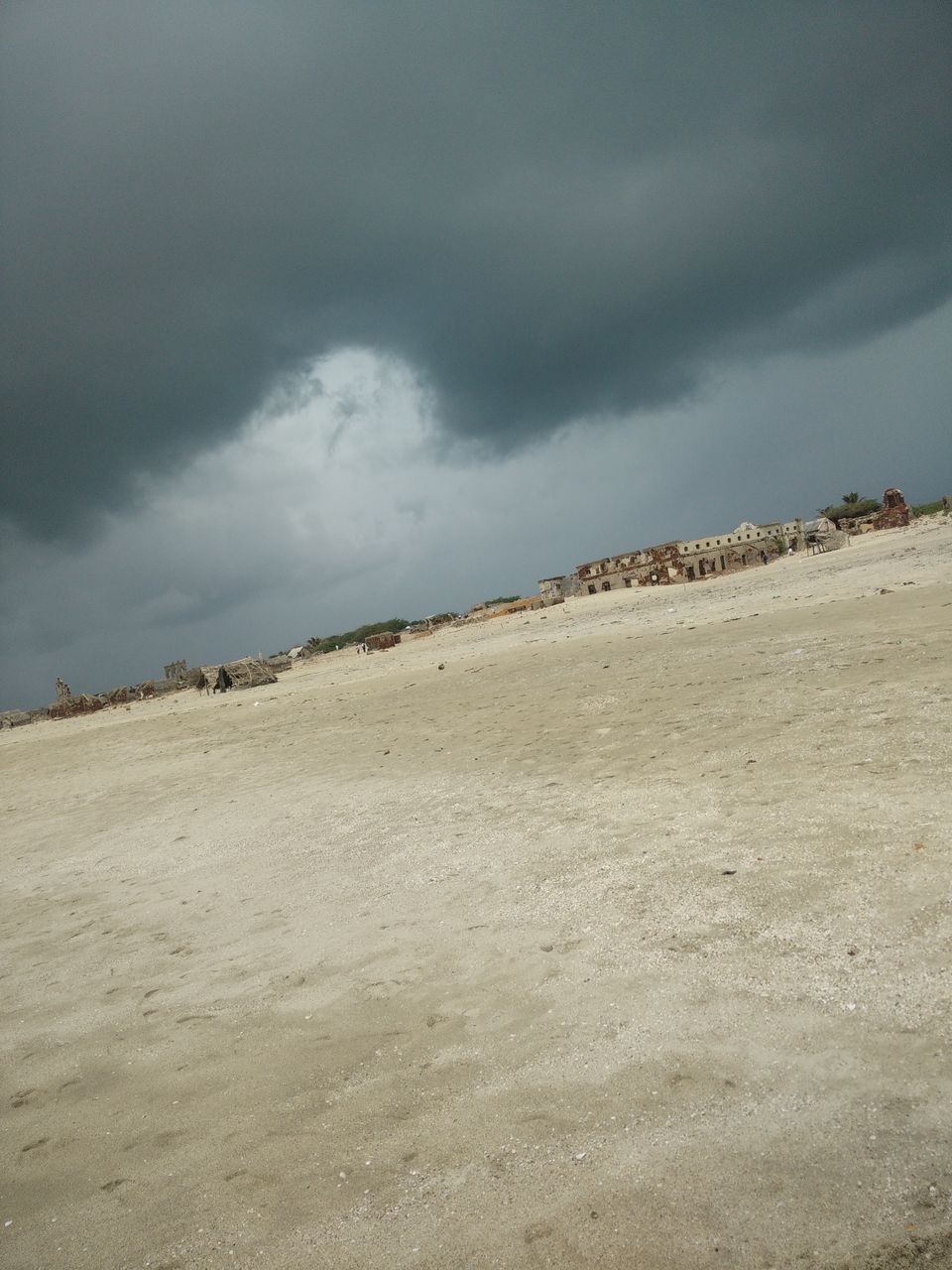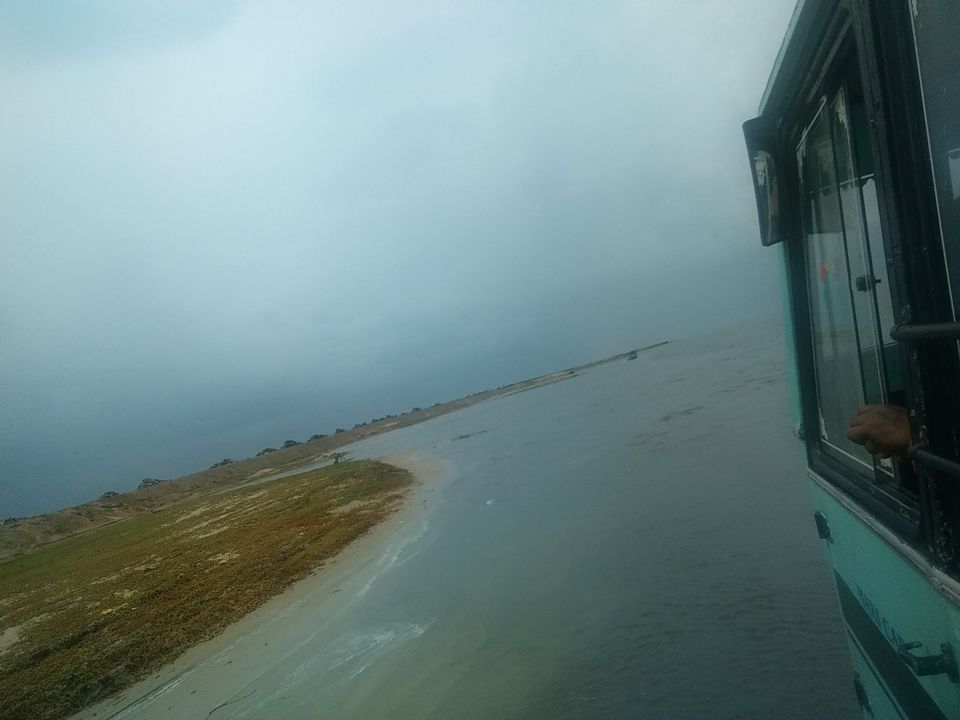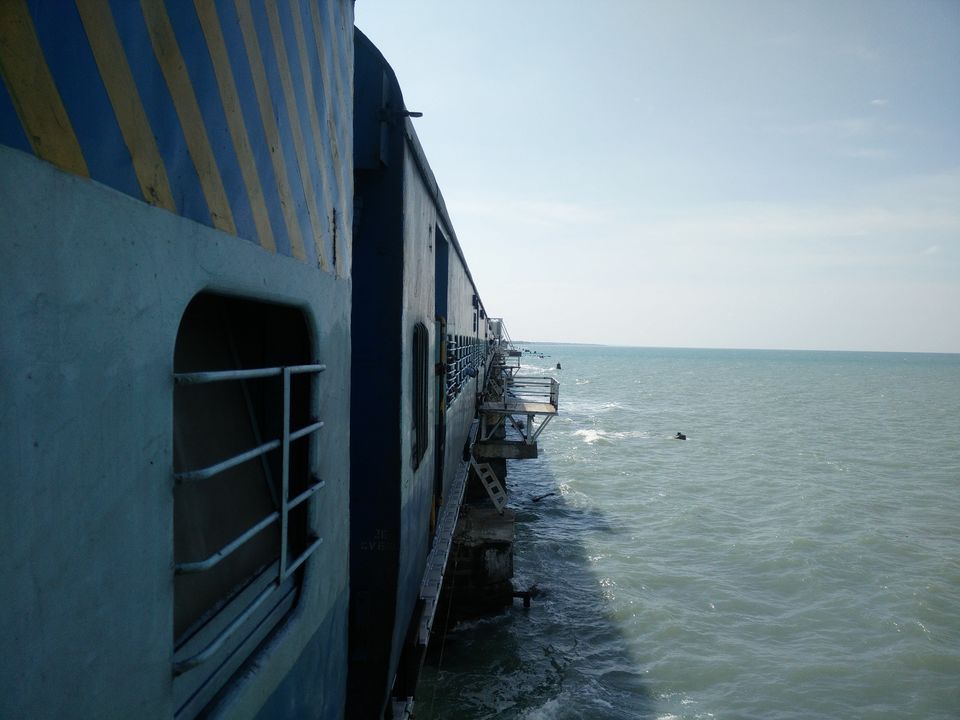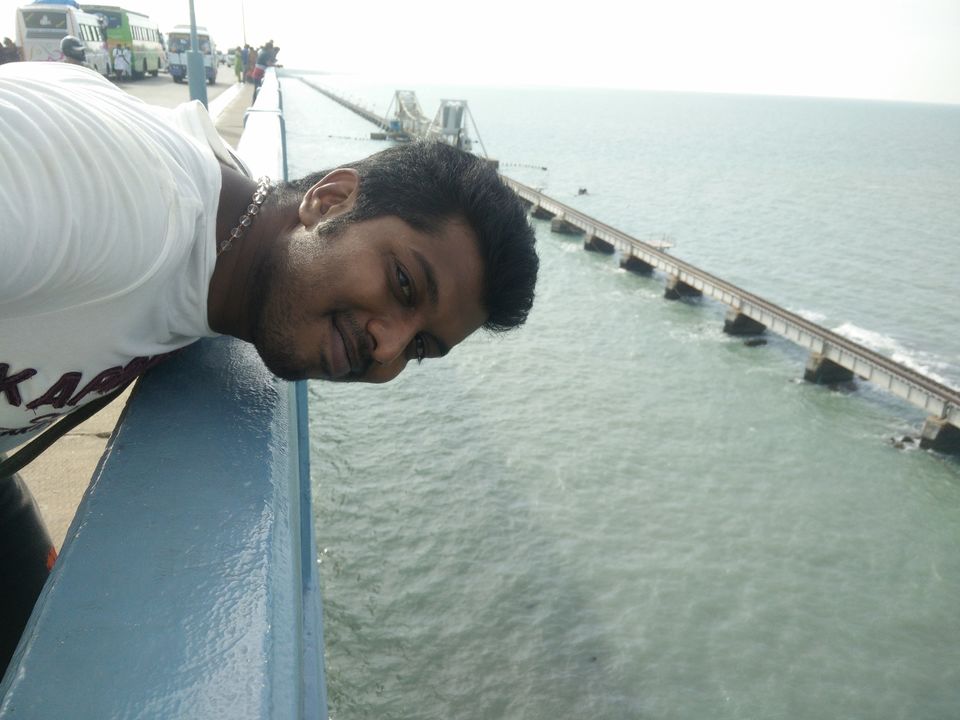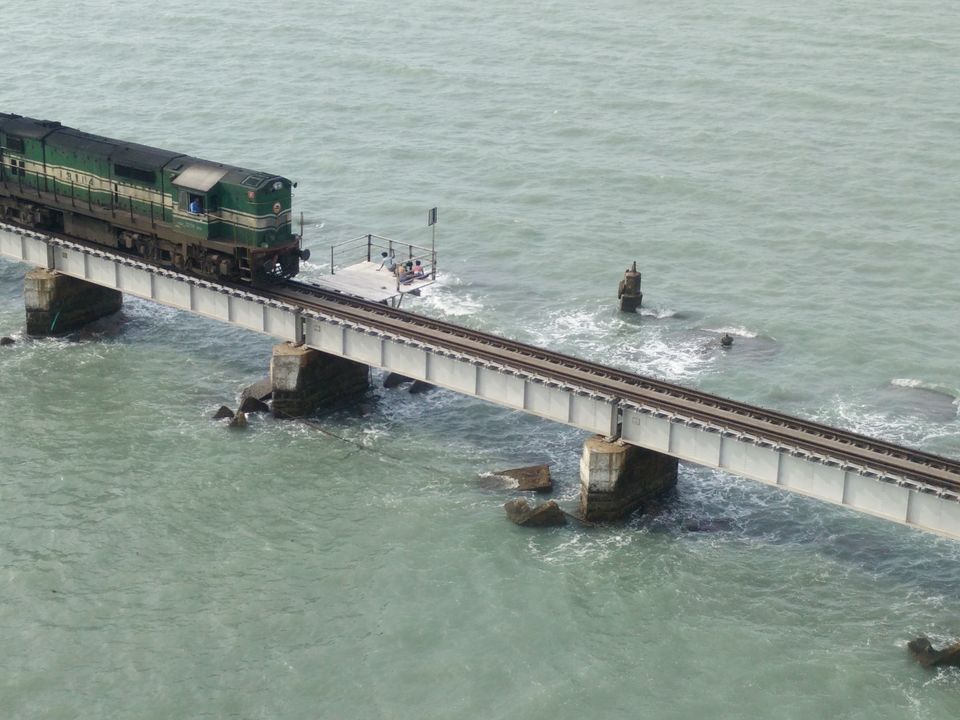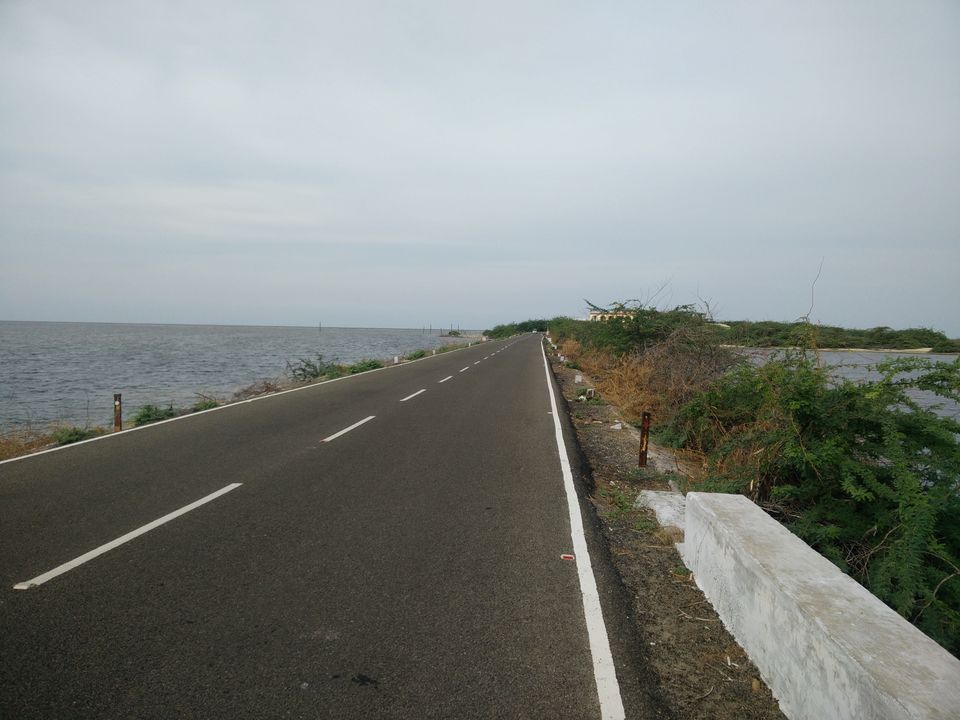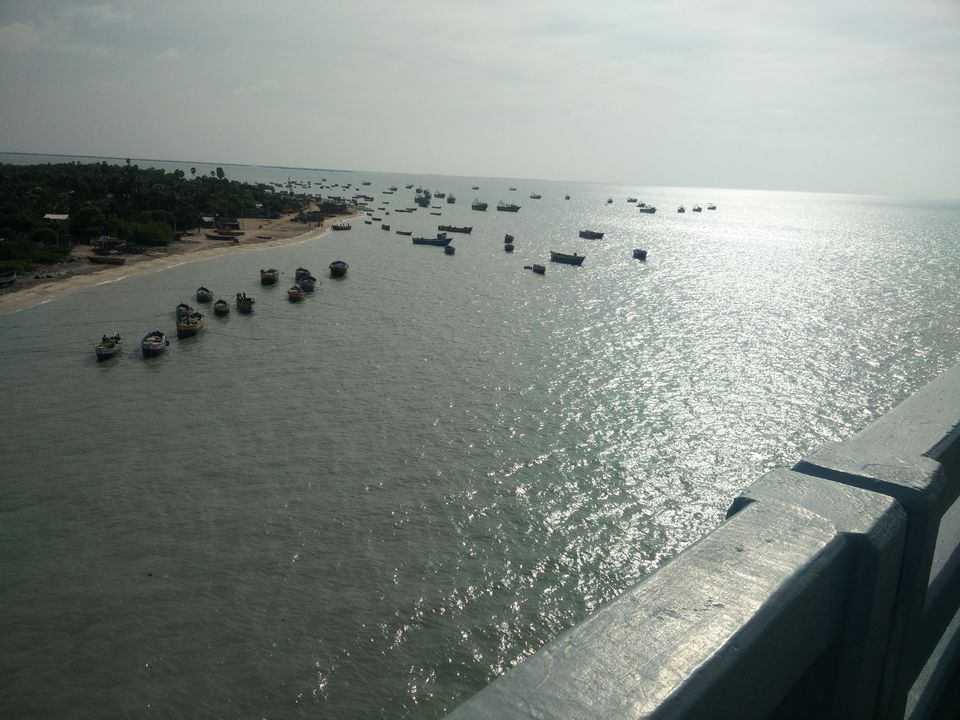 All of us do have an inner self that thrives for adventure and that gets excited hearing stories of other people's travel stories and always wishes to go on one such trip.
I am no different from most of the people. I always followed stories of other solo backpackers and always wanted to go on one such trip since i started following Tripoto like a year back.
Maybe its destiny or spur of the moment that i decided  that i should plan one while at my office desk. After all i had Dushera season coming up. 5 days leave if i took one. So i zeroed in on Tamil Nadu. I knew the language and it should be  a good place to start off with for a first timer. I did my research and zeroed in on Kanyakumari, tirunalveli,Madurai and Rameswaram for my visit. I din't expect great things out of my trip,i thought lets just try going on one.Nothing wrong with trying. But boy o boy it was one hell of a ride.
Day 1:
Landed in kanyakumari . I had boarded a bus the previous day from Bangalore. Thought i should go to the tip of India and start the trip :P. The weather was crazy on arrival . Slight drizzle,cold breeze. It was my perfect welcome. I checked in to the hotel(Rs 175 bucks a day : courtesy :GoIbibo). Freshened up and  took my slinger bag and left to Rock Memorial. There is a jetty that takes you to rock memorial and Tiruvalluvar statue. I would say both the places were a good start to my trip. Scenic,peaceful and calm. So once this was done and i got back to land i visited Gandhi Mandapam, then grabbed an ice cream and sat by Kanyakumari beach.The beach is small compared to most others and not very good in the afternoons. So after this i left to the hotel,had a brief nap. Visited Thanumalayan kovil in the evening. And got back to the beach. It was around 7 30 .The cool breeze,the majestic view of rock memorial fully lit up,the sound of waves hitting the rocks.This was an awesome experience and i would surely recommend this to people.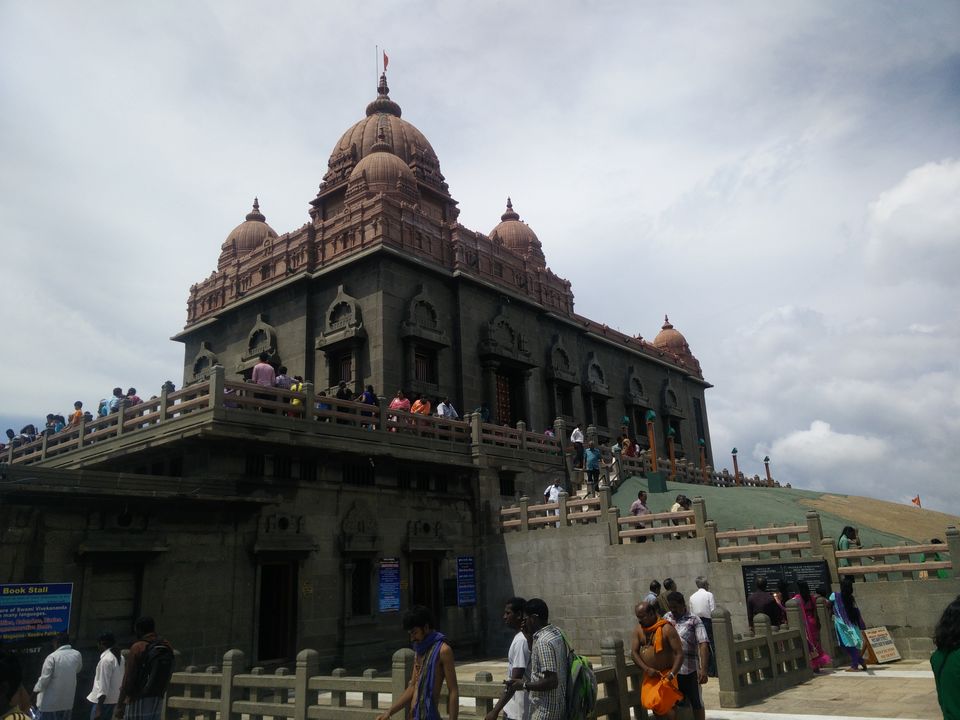 Day 2 : Though i initially had planned kanyakumari for 2 days,i had covered most accessible places the first day itself,so i decided to leave to my next destination Tirunalveli(wanted to go there to buy halwa mainly). I will have to say the drive in the local bus early morning from Kanyakumari to tirunalveli is very scenic. In Tirunalveli i visited Nellaiappar Kovil ,bought halwa from the famous Irutta kadai halwa shop. Had to wait till evening for the halwa though. Once this was done,i left to my next destination Madurai. Reached madurai, freshened up and then had awesome non-veg food at Kumar mess,awesome Jigardanda in the road side,loafed around a little and then went and crashed back in my room.
Day 3 : Got up early visited Meenakshi amman temple,and once this was done i took a bus to Kodaikanal. This ride was one of the more scenic that you will come across in your life. Once the bus enters the ghats section,the view on both sides id say is simply breathtaking. Special mention to the dam view from above.So i was almost lost in the surrounding views when the bus reached KodaiKanal. There is a beautiful waterfall just at the entrance called Silver cascade waterfall. So here is where i guess there was a slight disappointment for me. I hadn't booked my stay in kodaikanal. I tried searching for rooms to no avail(holiday season mainly). So i took a cab,visited kodaikanal lake and silver cascade waterfall and few other spots and took the bus to madurai. I got back to Kumar mess to have some awesome food,grabbed another jigardanda and made my way to the railway station.Had to catch the train to rameswaram that evening. There is something about train journey in India that intrigues me and amazes me. This journey was the no different. There was absolutely no place in the train . I just stood near the door. I did happen to have an interesting conversation about rameswaram,and some crazy stories with some oldies about rameswaram,hospitals,Ayurveda treatment and loads of stuff. Nice time pass. The crowd finally cleared once we reached ramanathapuram station.I was told to lookout for Pamban bridge after ramanathapuram. I was  looking forward to this part of the travel. The pamban bridge starts right after Mandapam station. Its difficult to describe in words how awesome the experience is.My advice to anyone is grab a seat near the door or window and enjoy the breeze and whole ride. It will just be an unforgettable experience.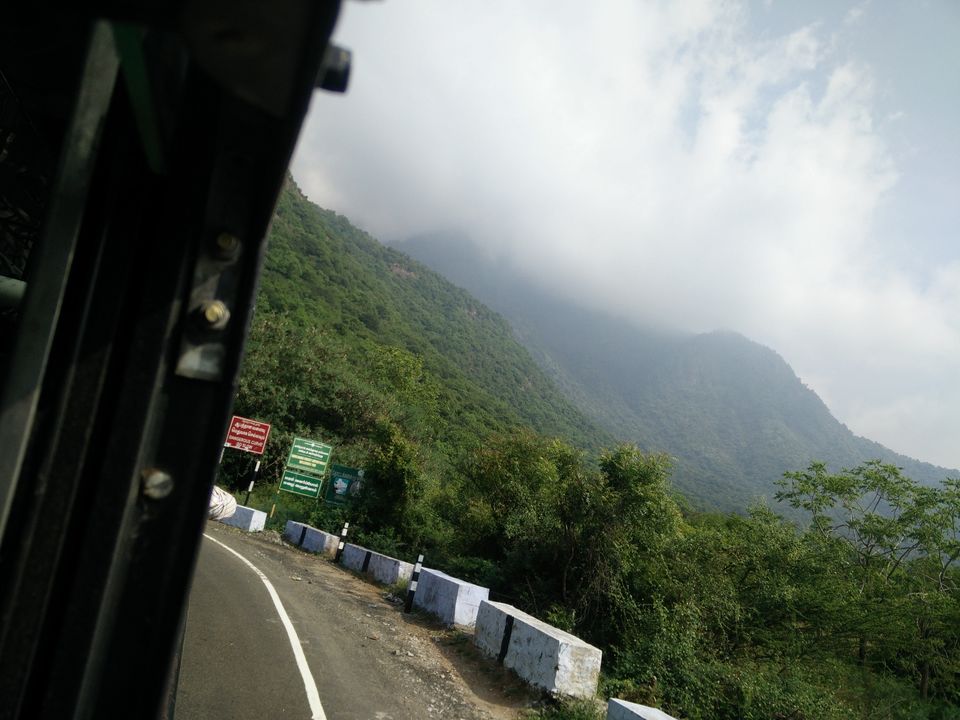 On thw way to kodaikanal
Day 4: I got up early to visit dhanushkodi. I was not really excited. I was taken for a pleasant surprise right when the bus started reaching the outskirts. The view with ocean on both sides of the road . Its truly scenic. When i reached the dhanushkodi bus depot ,i got to hear that the 4*4 services to the end of island has been stopped temporarily due to rain. This was kinda disappointing . Nevertheless i took the boarded one of the tempos and went to Dhanushkodi. The drive is quite awesome . The guys literally drive through ocean water. Off roading at its best id say. When i reached dhanushKodi i was greeted with a  pleasant surprise. The greenish blue ocean is something that's so beautiful , never have i seen water that's of that color. So here i grabbed a biscuit ,sat by the beach. this is when i got the insane idea. I thought ' I am here so far so why not walk till the end of the island'. So now is where the crazy journey begun. I started trekking solo and destination was ram sethu which was around 5 km away.Mid way through he trek it started pouring like crazy. I though il return to start. This is when i met two another awesome dudes Anish and Prasoobh. They told that even they were travelling to the end of the island. So it was three of us against nature now.We walked through crazy rain for almost half an hour with almost very less visibility. After like an hours travel we had finally reached. And man was the sight beautiful. Indian ocean on one side and bay of Bengal on another. And a small piece of land separating both.It is now that i felt a sense of achievement. But ya as the weather wasn't great we decided to leave early.The rain had stopped by now. We reached danushkodi. I told a good bye to anish and prashobh and sat by the beach to get some cool breeze and sink in the whole experience.I boarded the tempo to danushkodi bus depot. Reached my hotel evening and crashed at the hotel.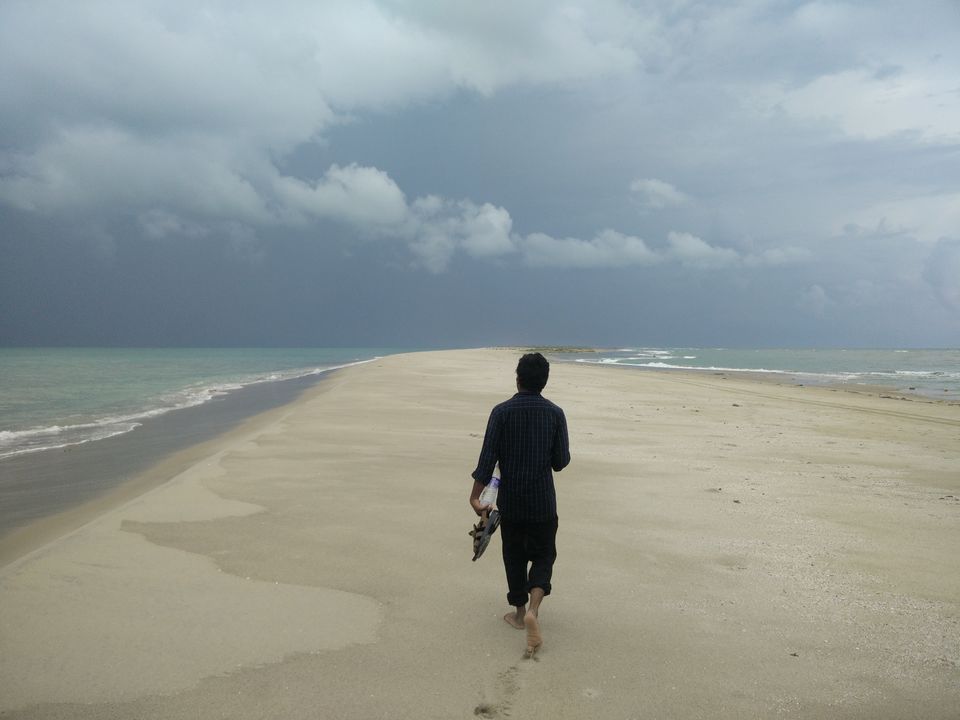 Anish at ram sethu.
Day 5: Plan was to visit the temple and the thirthams. I finished the visit. The temple especially is beautiful. And after the temples,i left to pamban. Again footbaorded across the bridge ,i got down at mandapam station and took a bus to pamban bridge to see the next train from madurai cross the bridge. I could do both and quite frankly speaking this was one of the most exhilarating experiences i have had.So i still had sometime left. I got back to rameswaram. Took an auto and ended my trip visiting kodanda ramar temple and ramar padam. I boarded the bus to Bangalore in the evening and finally got back home the next day.
General tips for first time backpackers:
Plan your stays in advance and book if possible. 
Do your research on the places,try reading reviews rather than directly go there and find what to do.
Public transport is better and cheaper than autos.
Travel in day light.
All the temples visit either early mornings or evenings.8 to 11 is generally very crowded.
My trip lasted 5 days and i traveled across 6 cities and covered almost 2000 km and here i ma writing down my experiences. I still yearn for more. Id like to end the story by stating something that i realized during the trip  "IT is not the destination but the journey that makes travel enjoyable ". Looking forward to much more travel and more addition to my diary.