It was early morning in Rameshwaram. We were in the deepest zone of our sleep. The exploits from the previous evening had left us exhausted. Suddenly, there was a knock on the door. I picked up my phone. It was 4 AM. I pretended to be asleep. One of us went to open the door. It was the hotel manager. "Your jeep has arrived sir. Get ready in 30 minutes"We all looked at each other's faces, startled, confused. Nevertheless, everyone freshened up. As usual, I was the last one. And I did take longer than the rest. They kept banging the washroom door. But for me, it was routine. When I finally came out, it was already 5. We hurried downstairs. The manger had that look on his face which told us that he wasn't very pleased. Nonetheless, we ignored him and reached for our jeep parked outside. It was a different story outside the hotel. Almost the whole town was already up, beginning with their daily chores. Surprised, we boarded the jeep. With my camera already out, I choose the front seat. And the journey began. As we made our way through the town, we could see people coming too and from the temple, some chanting mantras in a language we failed to understand. This was exciting.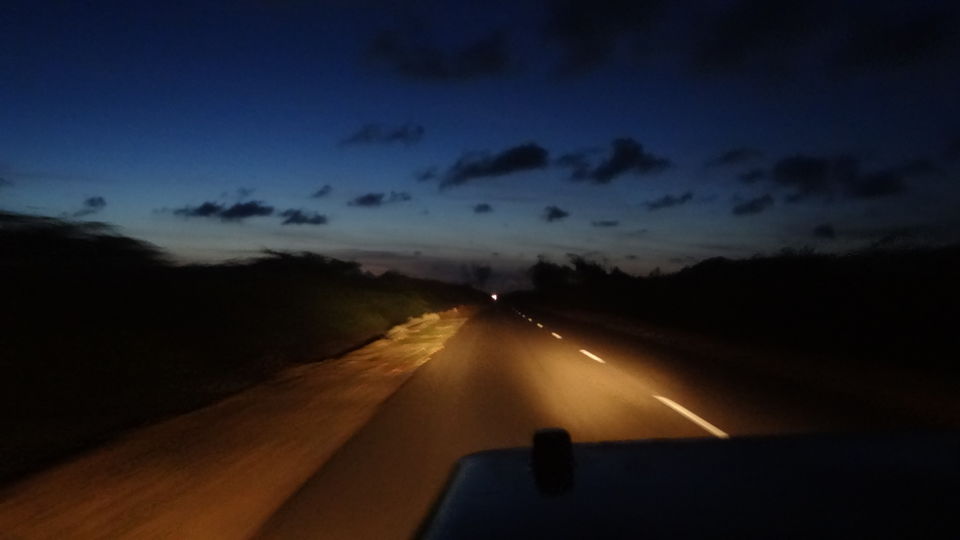 And then we left the main town and were out on the deserted road. It was still dark. We could only see as much the headlights revealed. I have been on many roads at weird hours. But this felt totally different. It was ghostly quiet. The only sound was that of our jeep, roaring in the dark. Soon, another sound joined in. The waves. We could smell it in the air. The sea was nearby. But it was too dark to see. And then it began to follow us. The road and the sea, separated by a thick line of bushes. I was at the edge of my seat. This was simply beyond amazing. I was desperate for that one glance of the sea. The sound of the waves were making me go crazy. I looked at the back seat. It was a different story there. People were trying to finish off the reminder of their sleep. I felt it to be so stupid. Sleep was the last thing in my mind. And as the darkness began to recede, my curiosity began to sour. Every now and then, the bushes would thin up and the Bay of Bengal would reveal itself before hiding off again.
15 minutes later, the road disappeared. And things just turned a bit more exciting. The Arabian Sea had started closing in from the other side. And now we were driving through sand squeezed between two seas. Everyone had abandoned their sleep by now.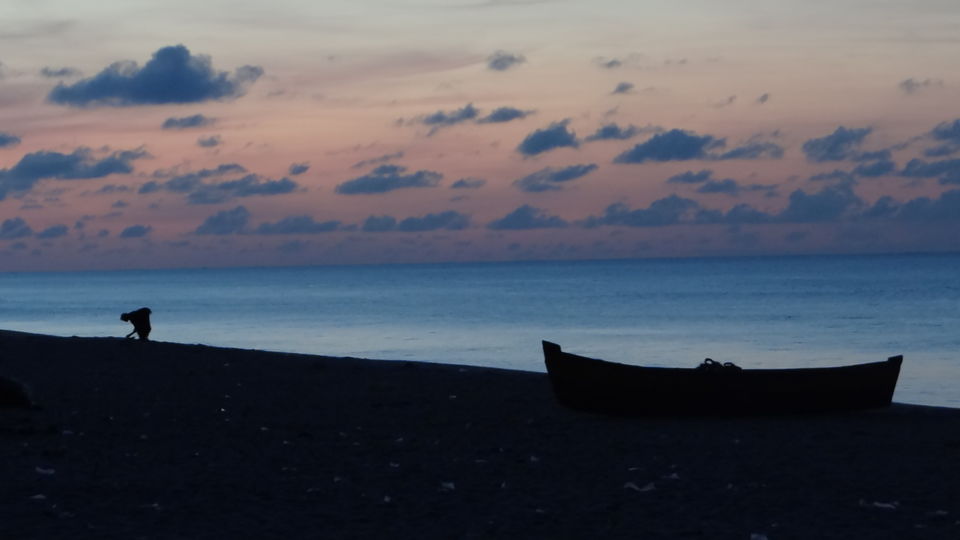 We soon came to a halt. It was a Check point. The driver went to get the required clearances. Meanwhile we stepped out. And the transition was made. It seemed as if we had been secretly transported into another world. The Arabian Sea was fabulous. The sun still lay hidden. But there was a general illumination. We couldn't stop ourselves from running to the beach. I had never been to the sea at this hour. The sand was buttery smooth. And the horizon was magical. It had all shades of red and blue. We could make out sillehoutes of fishermen preparing for the day's catch. And then we heard the horn. We rushed back to our vehicle and continued our journey ahead, wondering if whatever lay ahead could be more mesmerizing than what we just saw.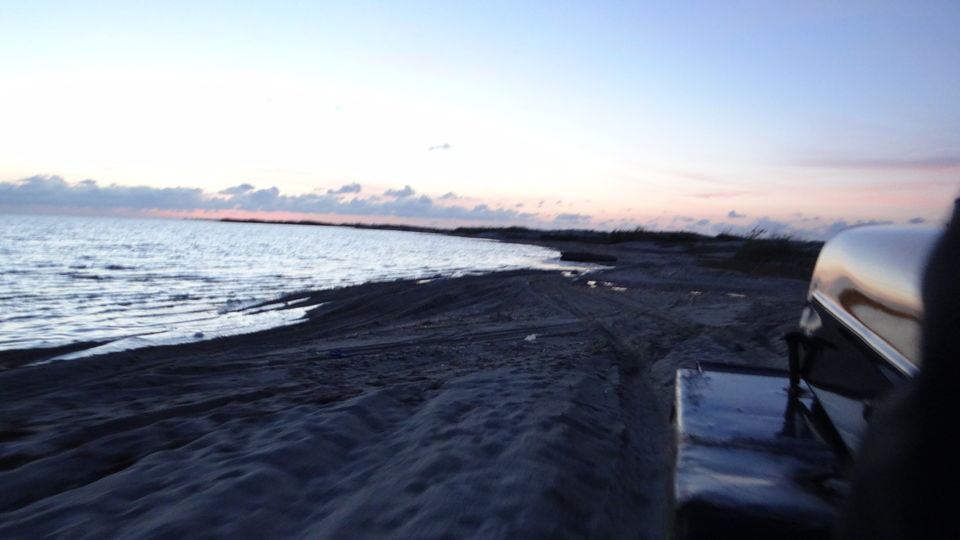 As we passed the Check point, the landscape gradually transformed. The path slowly lead us directly through the Bay of Bengal. This was beyond any description. We were literally driving into the sea! How do you describe that? We were the first people to arrive that day. And all through the journey, none of us uttered a word. We were trying to soak in as much we could. And it seemed Mother Nature had made up her mind to reveal all her mystical charm this day. By the time we reached Dhanushkodi, the sun had slowly started to rise up from the sea. Yes, were going to Dhanushkodi, one of the most astonishing ghost towns in India. And we were the first to arrive that day. Now, what we witnessed thereafter was two hours of pure magic. I have never seen a sea so beautiful, a place so exotic. No, this wasn't about the beach. There was something about the place. When you hear the word ghost town, you expect it to be scary, to be a place of extreme wilderness. But this was completely unique. Or maybe it was just the way I interpreted it. All those ruined buildings, all those remainders of devastation excited that deepest part within me. That was the moment when I felt like all that I ever wished from life was here, right in front of my eyes. It was a weird kind of happiness. I couldn't just stop smiling. I wanted to stay there for the rest of my life, away from humanity, away from sorrows, away from chaos.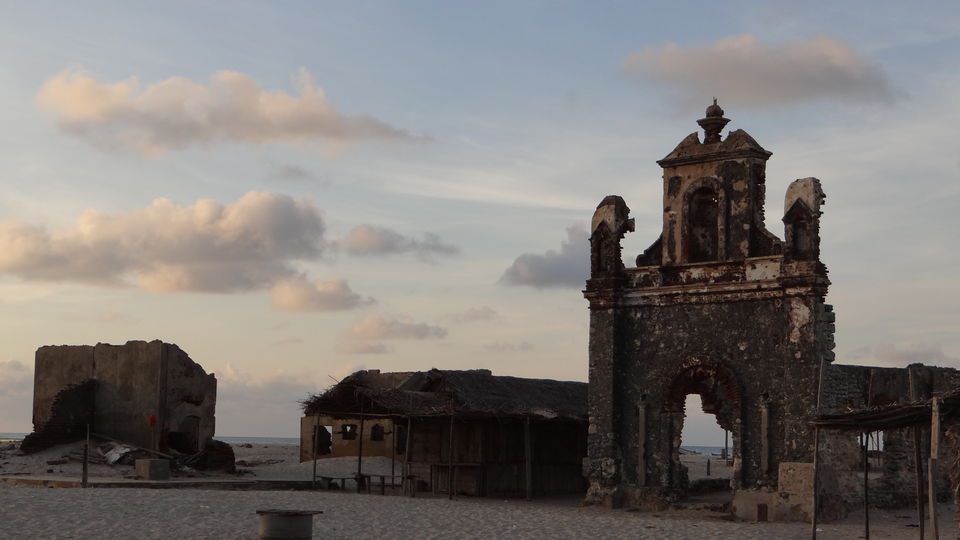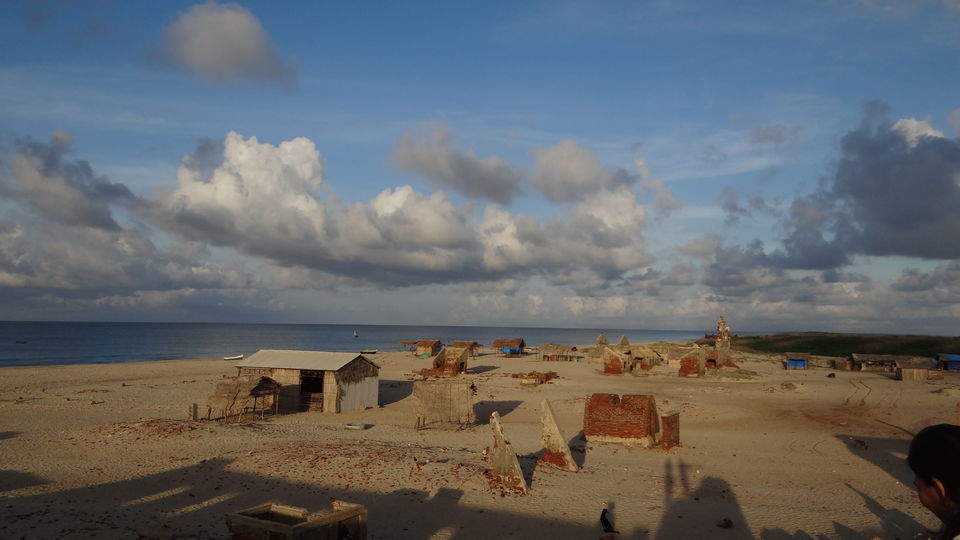 We could only spend two hours before other people began to arrive. But we weren't complaining. Cause, we had lived our time. What is much more astounding is the fact that all that time we spent there, we hardly had any significant conversation. We had all been cast under a magical spell that rendered us speechless.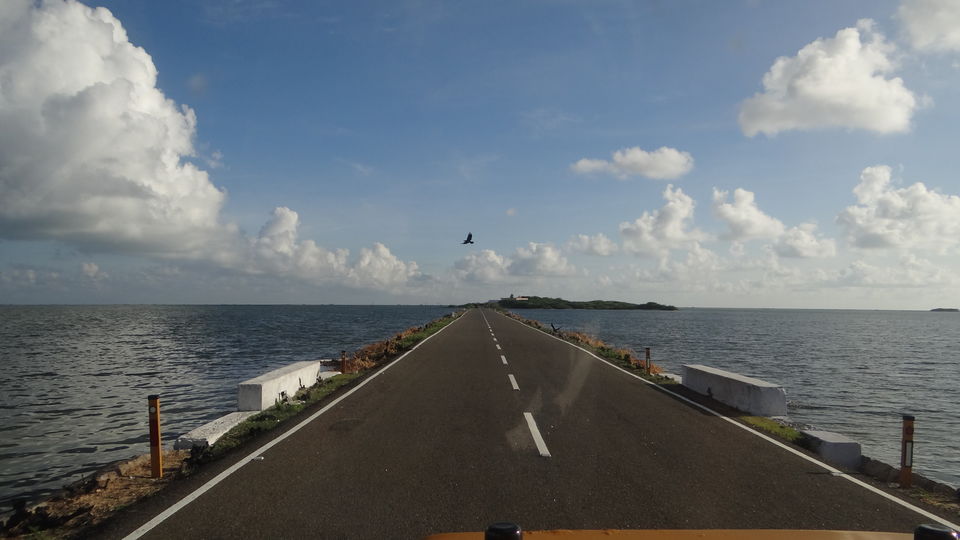 The weirdest part of the whole story still is that I don't want to go there again! Yes, and the reason is simple. The time I spent there still remains the most unique experience of my lifetime and I doubt it can ever be repeated. And now I can't associate that place with any other kind of feeling. And I am not willing to take any chances. This is special, and I will always keep it that way.