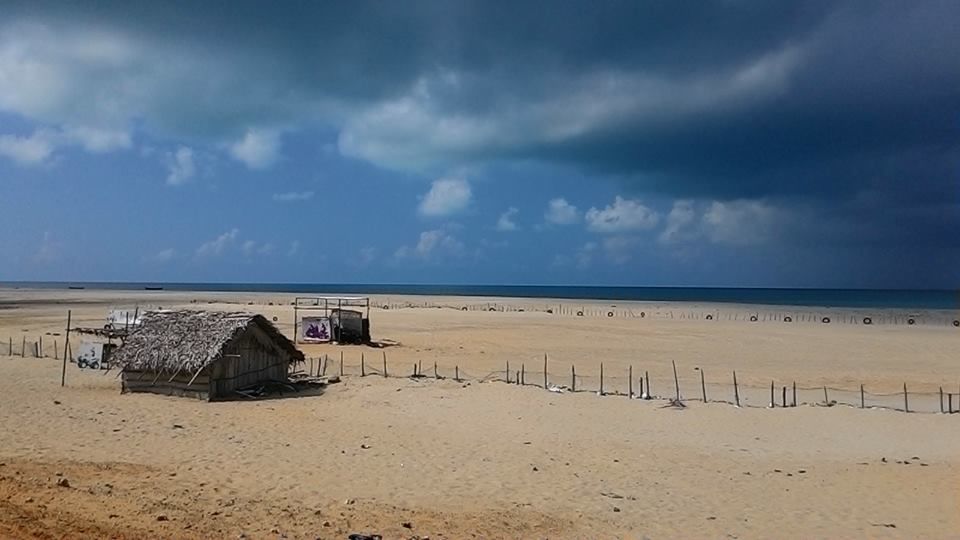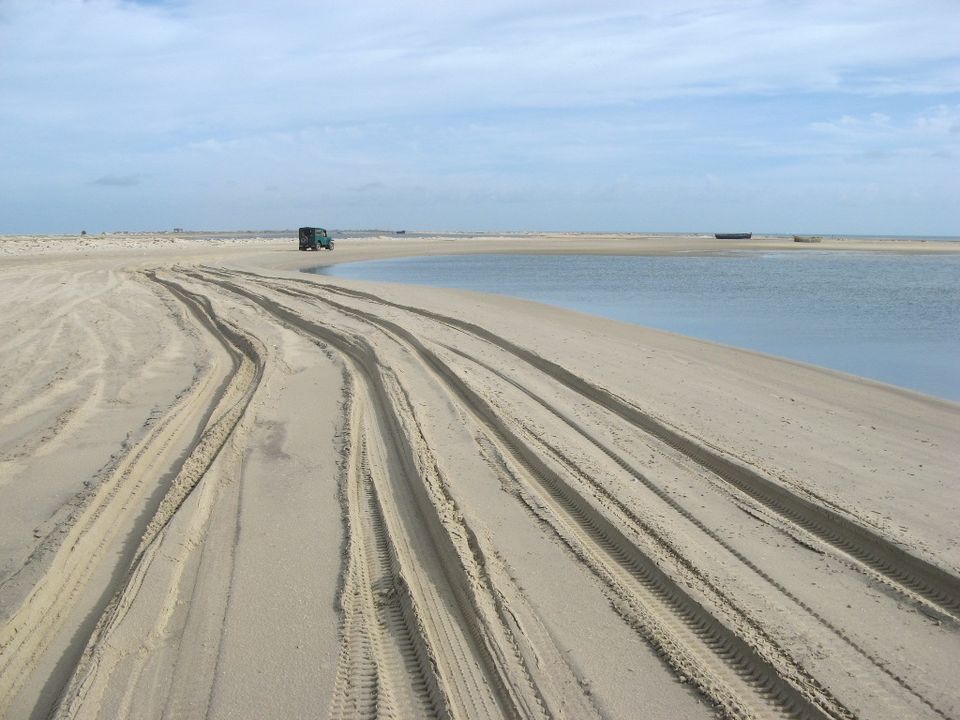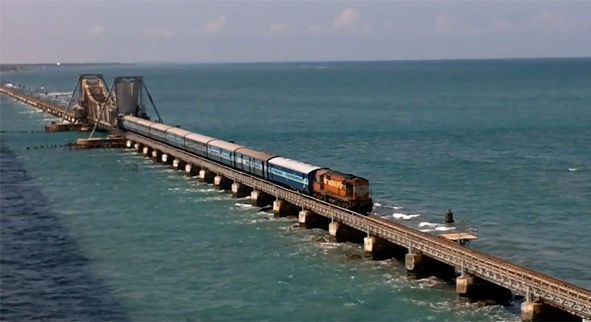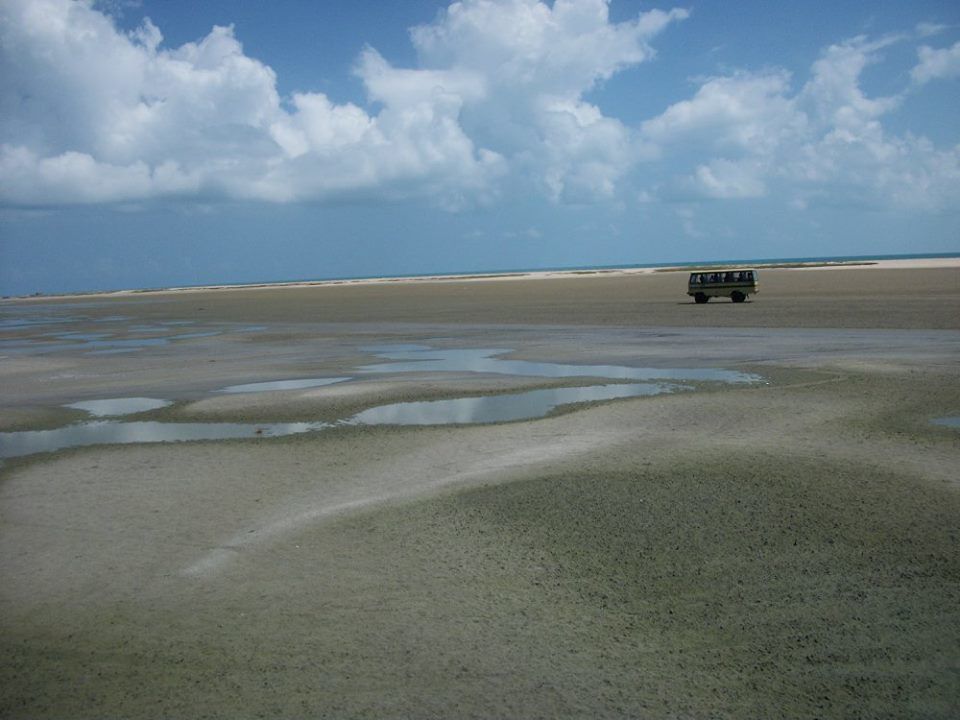 Finally today I made some time to write down my experience on my trip to Madurai – Rameshwaram, "The most awaited Trip"; because Rameshwaram was the place from where Dr. A P J Abdul Kalam belonged to. This must be sounding funny to most of you, but truly speaking from the day Dr. Kalam became the famous public figure, I was one among his hard core Fan. For my friends their family members, film actors, superhero etc were their role model but for me Dr. Kalam was the one. He thought me to dream, he thought me the real meaning of the dream. In one of his quote he mentioned "Dream is not what you see in sleep, dream is a thing which does not let you sleep". This is one among my favorite quotes, which helps me to stay motivated.
Lot of write ups told, though he was bought up in a small village called Rameshwaram, he did wonders for India. I actually could not believe this so I always wished to visit Rameshwaram to know how actually small this place is. However as I grew up these thoughts took a back seat in my mind, until few days back when my friend suggested for a trip to Rameshwaram. That is when my dream of visiting Rameshwaram came true. I can so relate this to the law of attraction, where it says think of the things you want it to happen, and the universe will get it closer to you.
Our intension was to do a backpack travelling in a minimal cost. So we choose train over bus or any other private transport. We had planned to go via Madurai and the most challenging thing was there were no tickets. We had to wait for tatkal tickets, and tatkal ticket in Indian Railways disappear like a magic, you got to be really smart enough to gab few tickets for ourselves. My friend proved his smartness he was successful in getting us 7 tickets. That is when we felt our plan is still on, because my gang has an awesome history in cancelling the trips so we were praying that this trip also doesn't add on to the cancellation history list.
Our train was at Friday night and Friday was a working day for all of us. I entered the office on Friday morning with a heavy heart, waiting for the clock to strike 6.00 PM. As soon as it was 5.00 PM we started calling each other to remind that it's time to wrap up, because it is a known fact in corporate that even if you don't have work the entire day but definitely at end of the day lot of work lands up at your desk. Struggling with Bangalore traffic which was making me impatient I reach the station at sharp 9.00 PM. In the excitement we all forgot to have dinner and by the time we realized it was already time for the train to leave. One guy ran to grab egg puffs, but he could manage to get only 5 for 7 people. That is all the food we had for the journey.
Our three seats were in S4 coach and rest were in S8, it did not make any sense to travel separately. We convinced two fellow passages to exchange their seat with our S4 seats and there was a one seat left, my male friend approached a guy who was watching movie on his laptop, he looked at him and make an weird expression which meant please don't dare to disturb me. We had to convince him by hook or by crook because none wanted to go to S4 all alone, so we decided to wait till his movie gets over. Soon after his movie was over one girl among us walked up to him and requested him saying we all are girls we won't feel safe if our male friends are not in same coach, and rest of us nodded our head with a sad faces. Damn it's so awesome to liar as a group. With lot of halla galla we all fell asleep.
Morning 6.00 AM I woke up; peeped out of the train to see if Madurai station is arriving. I could not see Madurai station rather I could see a beautiful country side of Tamilnadu. Seeing that all my friends are still asleep I choose to sit on the door of the train and enjoy the fresh air. At 7.30 AM we reached Madurai. Couldn't wait to explore the place ,soon I got ready left all my friends behind expect one who did not prefer to freshen up. I and him started walking towards the temple with the help of our google map, after few steps we decided to stop an Autoto confirm the route. He informed that it is hardly 1 km from the place where we were, he said he can drop us to the temple for just Rs. 20/-, he had just started his day and requested to allow him to drop us & be his first customer for the day. For us an "Auto driver" asking only Rs. 20/- was like finding a rose in the desert. Being in Bangalore such a deal from an Auto-driver was next to impossible.
At 8.30 AM, we reached temple, after reaching there we learnt that the visitors are allowed only after 9.30 AM. We utilized that time for shopping Madurai Silk sarees. As soon as the temple opened someone came running towards us to inform that the temple is open, with no less excitement we too walked towards temple. By now our rest of the friends had also reached temple from other entrance. The temple had four entrances and the temple area was spread very large so we decided to meet inside the temple. As I entered the temple I experienced the sense of relief from the hot summer, as the temple is build with stone it maintains the cool temperature. The temple is known for God Shiva and Goddess Meenakshi. Initially we did god Siva's darshan followed by Godness Meenakshi. The golden pillar which stands at the center attracts many. The craving on each pillar had their own beautiful stories to tell. One has to have peace with their mind to actually to understand those sculptures. On the other hand the thousand pillar museum which comprises of 985 magnificently sculptured Dravidan columns. This museum was also house an art museum, with a rich collection of icons, photographs, drawings. In the over excitement we missed to see musical pillars. The places is best for devotional people rather then for sightseeing tourist. A tourist might not enjoy it to their best in a way a worshipper would do. For a tourist one gotta try "Jigarthanda" it's as Madurai Special Cool drink. The original drink could be found at a shop named "since 1972, The Famous Jigarthanda". This can be one of the reasons why I could like to visit Madurai again.
At 12.30 PM we started on a passengers train to Rameshwaram. All tired and exhausted we somehow managed to get seats together. And we were trying hard to stay awake because it wasn't worth travelling falling asleep. As soon as the train entered into coastal belt, the sea smell reminded me of Karwar & Goa. The smell & the sea breeze pulled me out of my cozy train compartment and forced me to sit on the door step of the train. The surrounding refreshed by memories of my native, this made me realize I miss my hometown so much. Seeing this coastal part of Tamilnadu I could relate to the places, people, infrastructure, food habits, climate etc and I could tell my friends this is where I belong from.
At 4.00 PM we arrived at Pamban Bridge, our main reason to travel from Madurai to Rameshwaram on train. Pamban bridge is the second largest railway bridge in Indian, it is around 2 Kms. The bridge was build in 1913 by British government, it is beautifully built over Indian Ocean. It is built in such a way that the entre portion of the bridge could be lifted with the help of huge wheels, so that ships could easily pass under the bridge. The bridge has an heart moving story, in the honor of that incident a weeping man's picture is placed at the entrance of the bridge.
Incident: A middle aged man was appointed to roll the wheels up and down when ships arrive. Once he saw a train slowly approaching, while he was pulling back the bridge after a ship quietly passed beneath. He had to pull back quickly or else there would be a fatal accident and thousands would have died.
At that time his 9 year old son came with lunch. When he saw his father struggling with the wheels, he kept the lunch box down and started helping him to roll the wheels to put the bridge back. Suddenly his son's finger got caught inside the wheel and he started crying out. At this time if the father tries to save his son, the bridge could not be put back on time. He had no other option but to ignore his son's cry. With all his strength he kept on rolling the wheels to down the bridge. As the wheels rolled on, his son slowly started slipping away into the huge machine.
Tears rolled down his father's cheeks, but he ignored his son's cry. If he tried to save him, the train will surely fall into the sea and thousands of people will die. Slowly the boy's whole body fell into the machine and his father could hear his bones breaking one by one, until with a loud sound, his head cracked.
The train with thousands of passengers slowly rolled on the rails, without knowing what had happened there. Though this man performed his duty honestly he lost his only loving son. With extreme lamentation, he pulled out his son's body parts from the machine and held it close to his chest and cried bitterly.
Wholeheartedly I feel like thanking this man for his sacrifice.
The slow moving train over Indian Ocean, where I could see the rough sea moving to & fro just below my legs skipped my heartbeat. It was the mesmerizing experience which I had with sea in my entire lifetime. If one prefers to go my road way (road bridge) it would be just another bridge. I would like to salute the person who thought about this invention.
Around 4.30 PM we reached Rameshwaram. Here we faced a challenge in terms of Language, we didn't know Tamil nor did localities' know Hindi or English. And this added an fun flavor to our trip. With most of the people I could manage to communicate, I invented a new form of Tamil – I spoke in Kannada in a Tamil accent using few common words of Tamil. To my surprise people did follow what I said and responded it right. I would understand few words in Tamil and rest I ended up assuming, and luckily it was all correct. This also helped me in impressing my friends, they all thought I was actually speaking in Tamil, it was so easy to fool them. And of course as expected could not continue to impress them for long. My first question to the Localities was " Dr. Kalam's Vitte Anku?" (Where is Dr. Kalam's house?), I wasn't interested in visiting his house but out of curiosity I ended up asking this question. After visiting Indira Gandhi Bhavan or Jawarlal Nehru Bhavan I was not interested in visiting houses of another famous personality. The localities responded to my question saying it's just half km from railway station. I would not believe that its so near so I asked again, "Are you Sure? I am talking about The Ex President of India - Dr. A P J Abdul Kalam?" , he responded even I am telling about The Ex President of India - Dr. A. P. J. Abdul Kalam. This question actually made me sound so dum. I walked from his house, it just looked like any other middle class families house. And in the entire lane all the shops were named as "The President's Choice".
Next we visited Rameshwaram temple, the history of this temple can be traced from Ramayana. It is believed that after killing Ravana, Lord Ram entered India along with Godess Sita from the shores of Rameshwaram. To start with the rituals we took a dip in Aagni Theetham for five times. This was the dirtiest beach I had ever visited. Though it is consider as holy but it isn't maintained in good condition, the colour of the water was Black, and when one steps into the sea, one can see lot of clothes floating in the sea, and lot of clothes were entangled to your feet while walking in sea. Post this we took bath in 22 Theetham (Well), each theetham had its own significance to purify one from ones sins. Only after this we were asked to visit deity. I could feel a lot of positive and spiritual vibes from this temple. From a tourist point of view the temple has beautiful corridors, with beautiful pillars all cross. I did see the Shiva Ling made my Goddess Sita and another Shiva Ling bought by Hanuman from Kashi for Lord Ram.
Next day morning at 9.00 AM we headed to DhanusKodi beach. Which is also known as ghost town because in 1962 cyclone had destroyed this Island ; there was a train running to Dhanuskodi , the cyclone of 1962 destroyed the trace of rail track , killing 100 people in the passengers train. The most amazing thing here was our travel to Dhanuskodi. We had hired a mini bus for us, after travelling few distance on the tar road, our bus put it off from tar road and was moving from the sea shore. I had travelled in water only through boat, but this day I was travelling in water in a bus. Our joy, excitement was over flowing. We could not stop our self to sit inside the bus. So we stopped the bus and got on the roof of the bus in spite it being sunny. We were an attraction for all the tourist in that island that day. Each tourist use to click our pictures & we were least bothered about it. We were enjoying natures beauty one side is the rough angry Indian Ocean and other hand a swallow, calm & loving Bay of Bengal. In spite I being bought up at a coastal belt the water still excites me. As soon as the bus stopped, we jumped into the Bay of Bengal. For around 2 hrs we did swimming, floating, diving, playing etc in BOB. From Dhanuskodi shore we could view the SriLankan Land. On the shore of Indian Ocean we did bike riding. With this we ended our Rameshwaram trip. After exploring places now it was time to explore authentic Tamil food. Right from Fish, bird,, unlimited veg meals, chilly parota, mushroom parota, mushroom dosa, Paneer dosa etc we made sure we tasted it. This was my second trip to Tamil Nadu and looking for to visit it again.
Dhanushkodi is a ghost town. One side surrounded with Indian Ocean and other side with Bay of Bengal