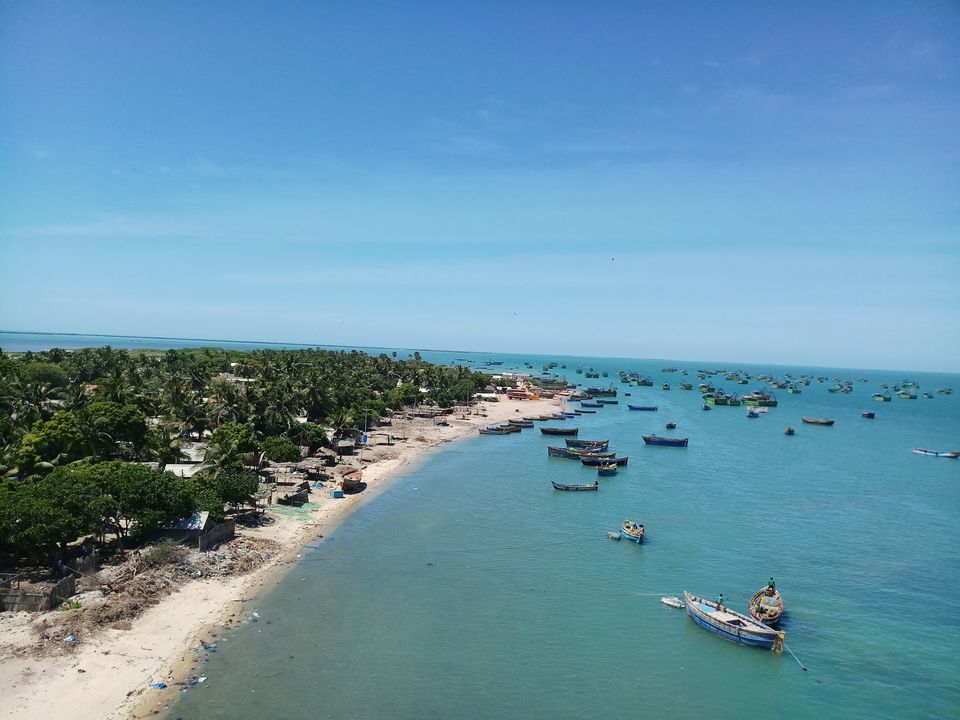 Sometimes the journey itself make you drool and fall in love more than the destination. After our Madurai trip we started towards Rameshwaram and then we reach to the most scenic view. The 2km drive of Annai Indira Gandhi Road Bridge is one of the amazing Indian road trips, whisking you off the Indian mainland to Pamban island.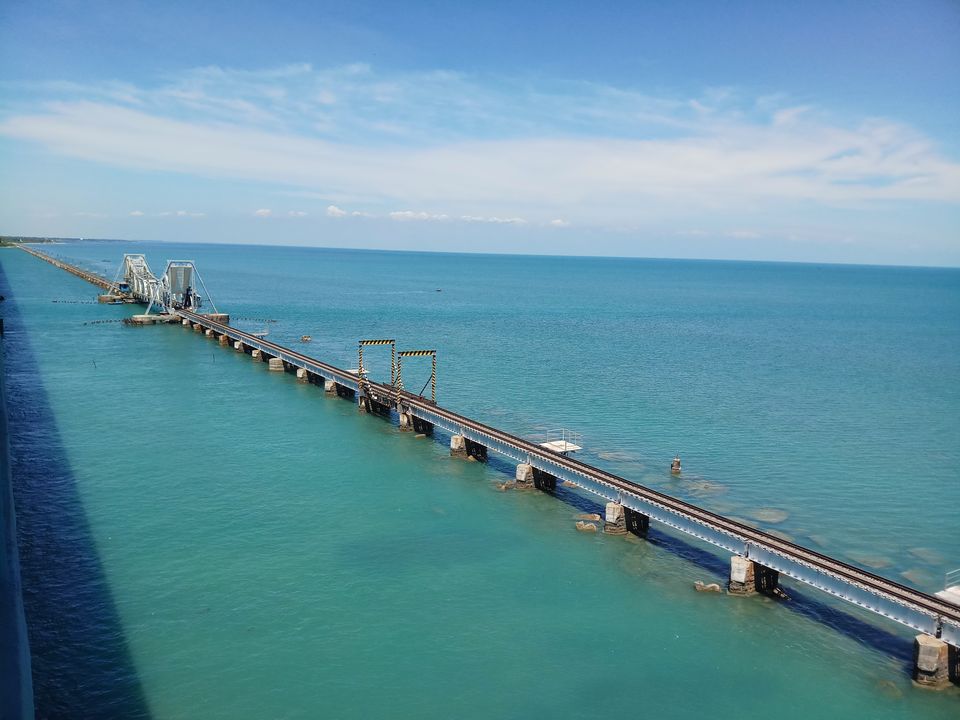 There are 2 ways to reach Rameshwaram and both are equally breathtaking. One is by train through Pamban bridge, it is fun to travel through the train and watch the serene beauty of WATERS. You may peep through the window only or main door of train. But please be very cautious while standing on main door of the train. The train passes very slowly. Experiencing train journey through Pamban Bridge is one awesome experience. Your eyes will be filled with blue color through out this 5-10 mins journey.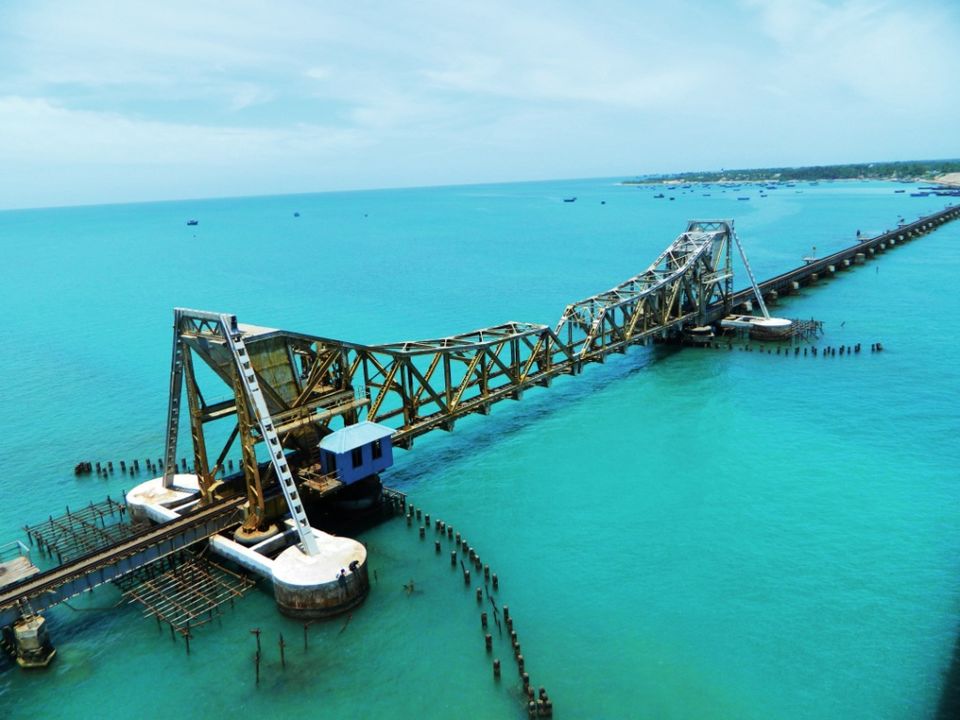 Second is by road on the Annai Indira Gandhi Road Bridge, its parallel to Pamban bridge. The concrete road is stretched over turquoise waters. While driving along this road, looking either left or right you'll see an endless expanse of water, and the small boats which rests on coastal region with mixed colors which will be icing on the cake . You can experience similar road trip from MIAMI to Key West. When I visited Miami I was awestruck by the beauty of road trip and never thought I can have similar road trip in India, though a smaller one as compared to then. Hey but I had one here in India... at Rameshwaram.
Wow!!! I never had the road trip better than this.
After this exotic view and once we reach Rameshwaram, visit the main Rameshwaram temple and Rameshwaram beach and have few more places to visit.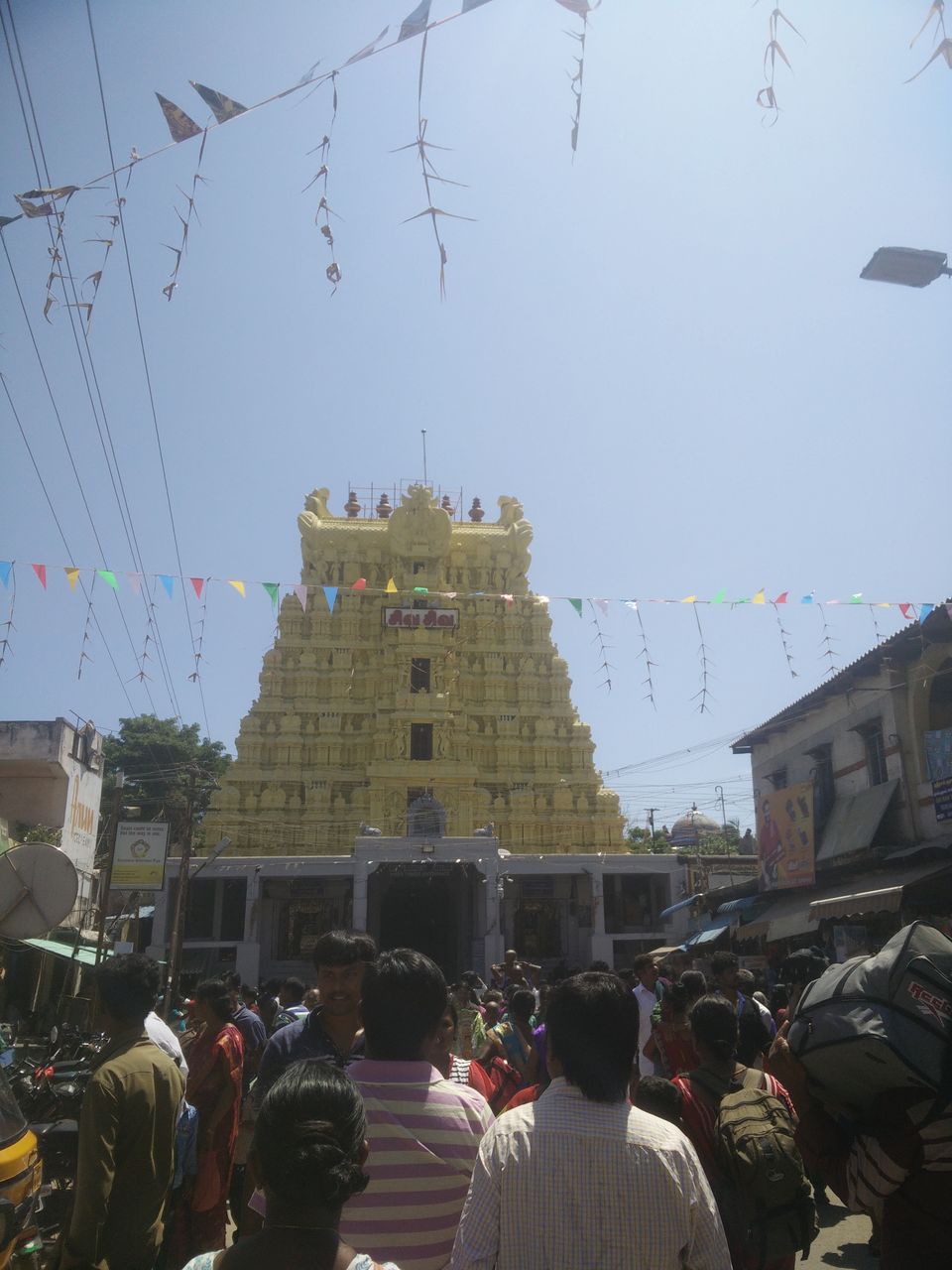 The Five-faced Hanuman Temple- It is believed that Hanumana revealed his five-faced form for the first time in this place.There is a floating stone in the temple which is believed to have been used during Sethu Bandhanam as mentioned in the Ramayana.
Jada Tirtham - It is believed that when Rama was about to worship Shiva Lingam in Rameshwaram after killing Ravana, he washed his Jata (matted hair) in Jada Tirtham. Jada Tirtham is believed to be the only place in India where Lord Kapardisvara is worshipped.
Ariyaman Beach
A. P. J. Abdul Kalam house - Now it is turned to museum.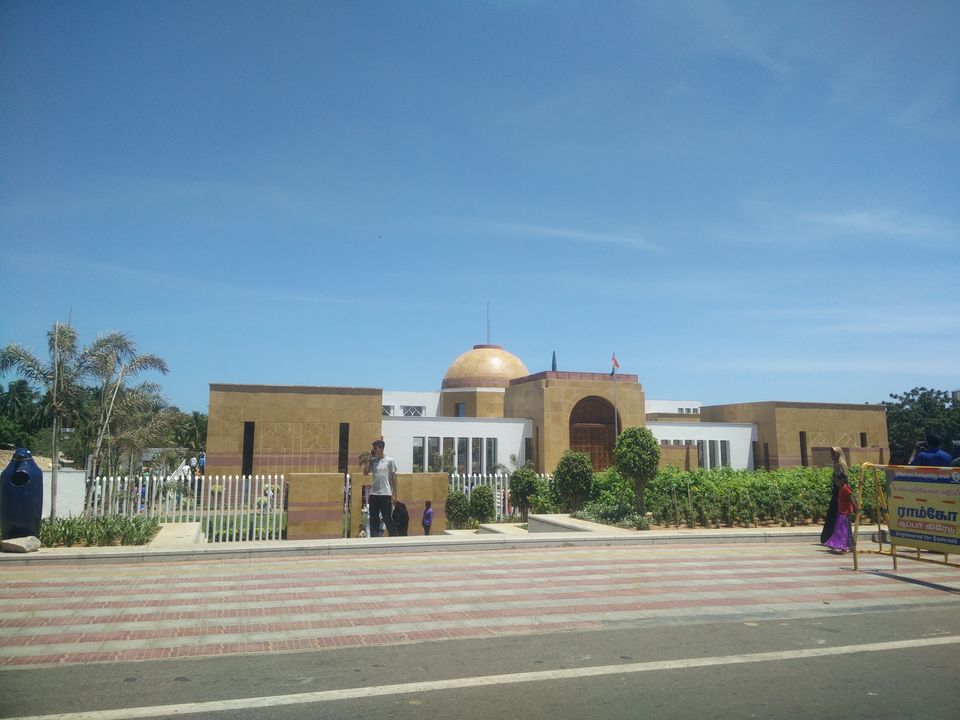 Annai Indira Gandhi Road Bridge / Pamban Bridge
After Rameshwaram we head towards ghost city "Dhanushkodi". We reached within half an hour. It is the long lost ruined city with world class beaches and an experience you will cherish forever.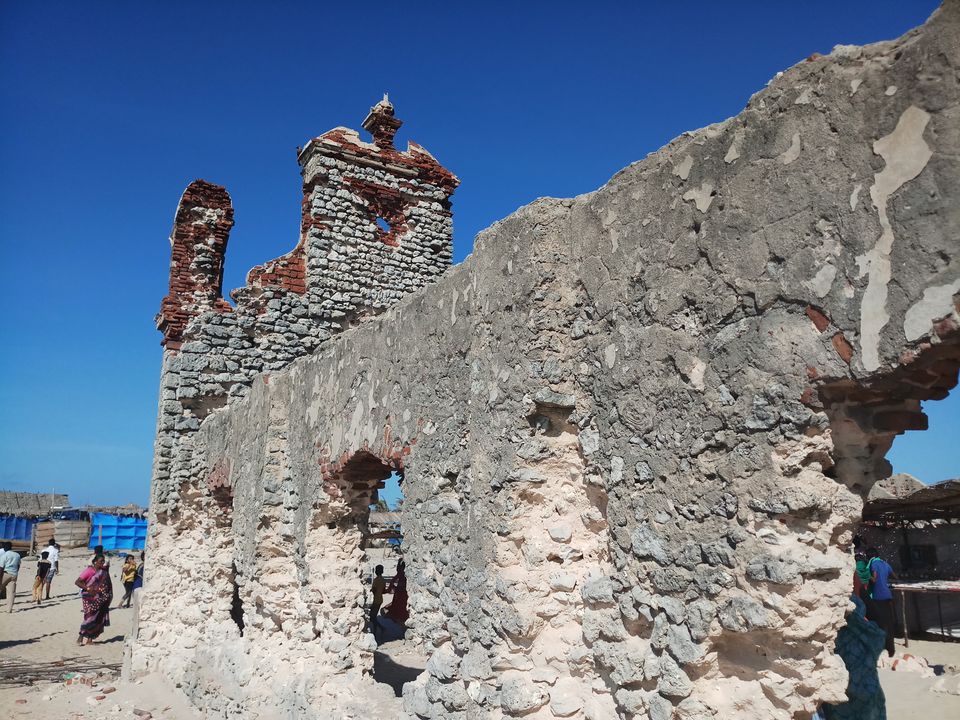 It is an abandoned town at the south-eastern tip of Pamban Island of the state of Tamil Nadu in India. On 21st of December, 1964, a disaster hit the little port town of Dhanushkodi swallowing the town and taking many lives. All that is left now is a pristine beach town with a mere population.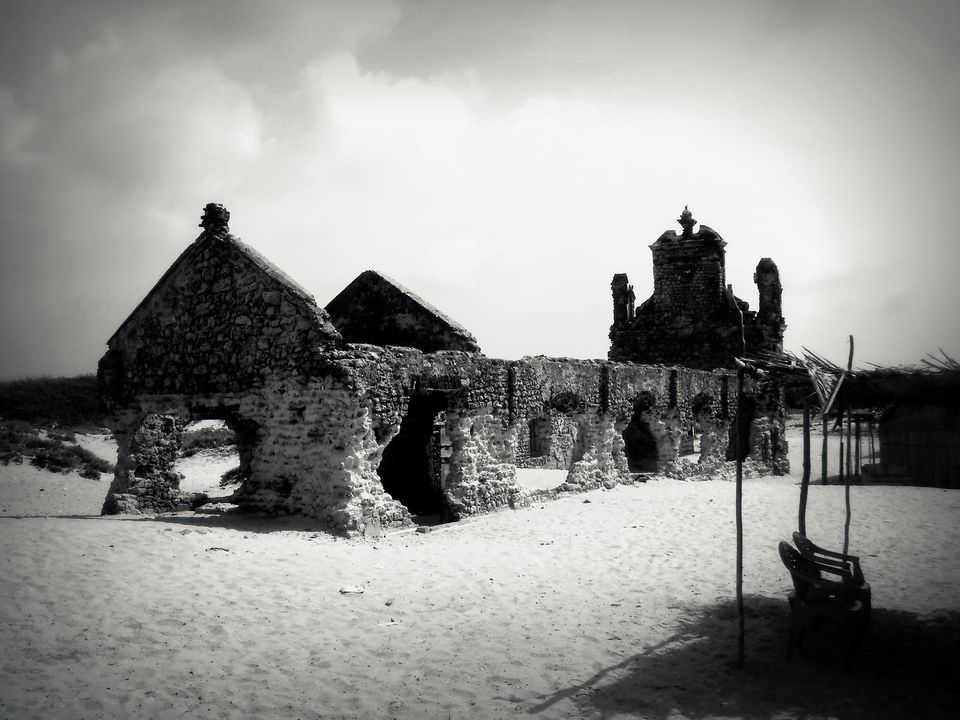 It is an offbeat destination for the travelers. The landscape promises you with a beautiful blend of fun and mystery. The turquoise sea beaches makes you feel an exotic foreign destination.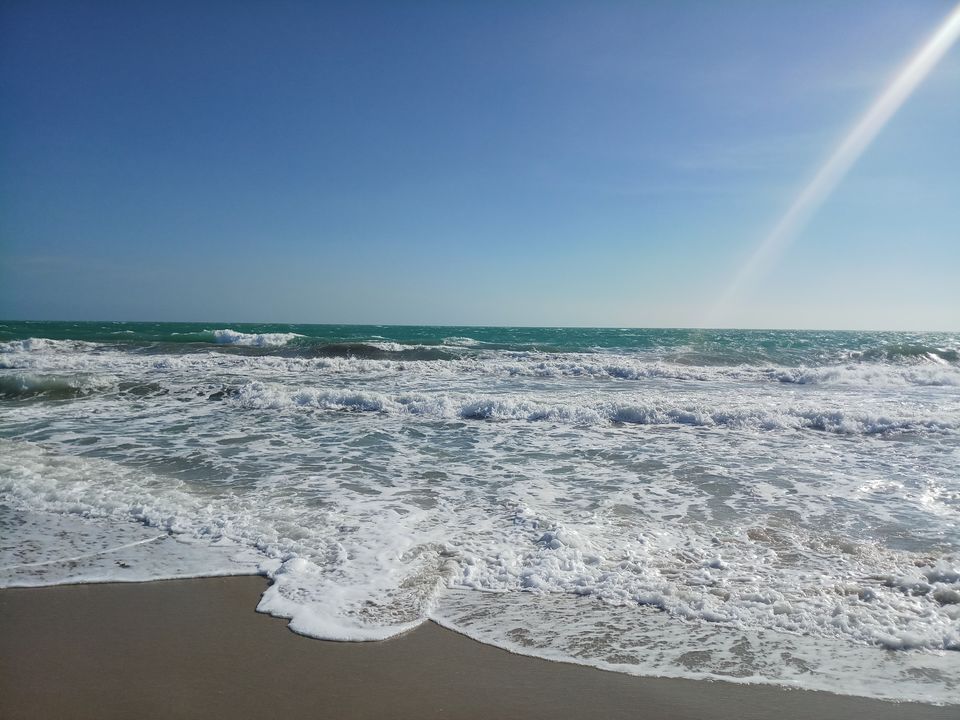 These beaches are full of beauty and enigma and are very clean.From Rameshwram to Dhanushkodi beach we could go on our own car. I have heard the personal vehicles are not allowed but now personal vehicles were allowed till the end and then you can walk on sand till the tip of the beach.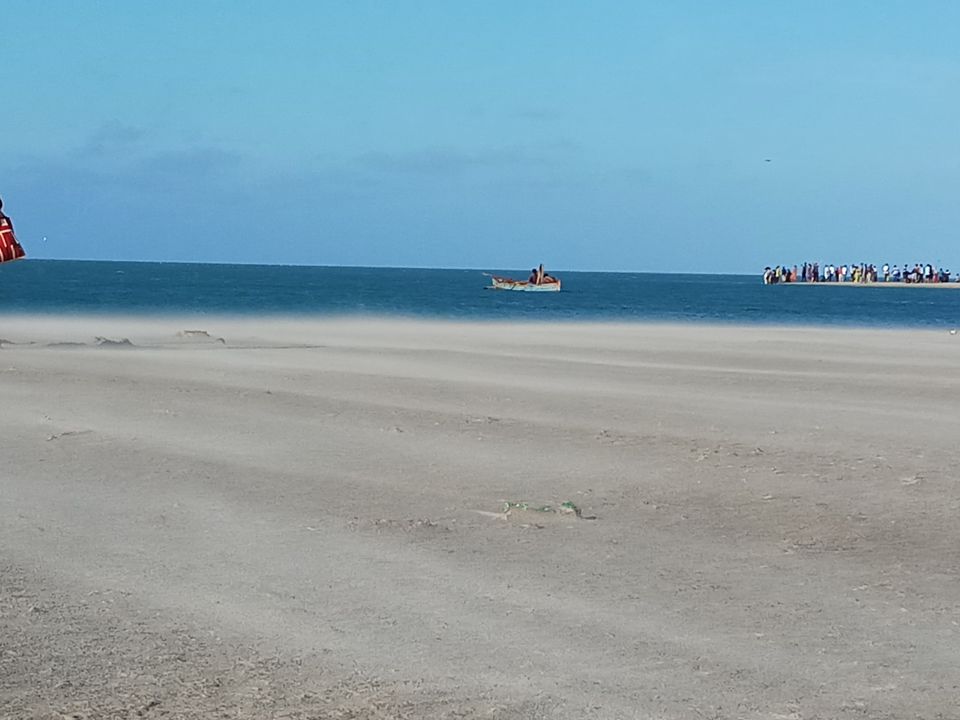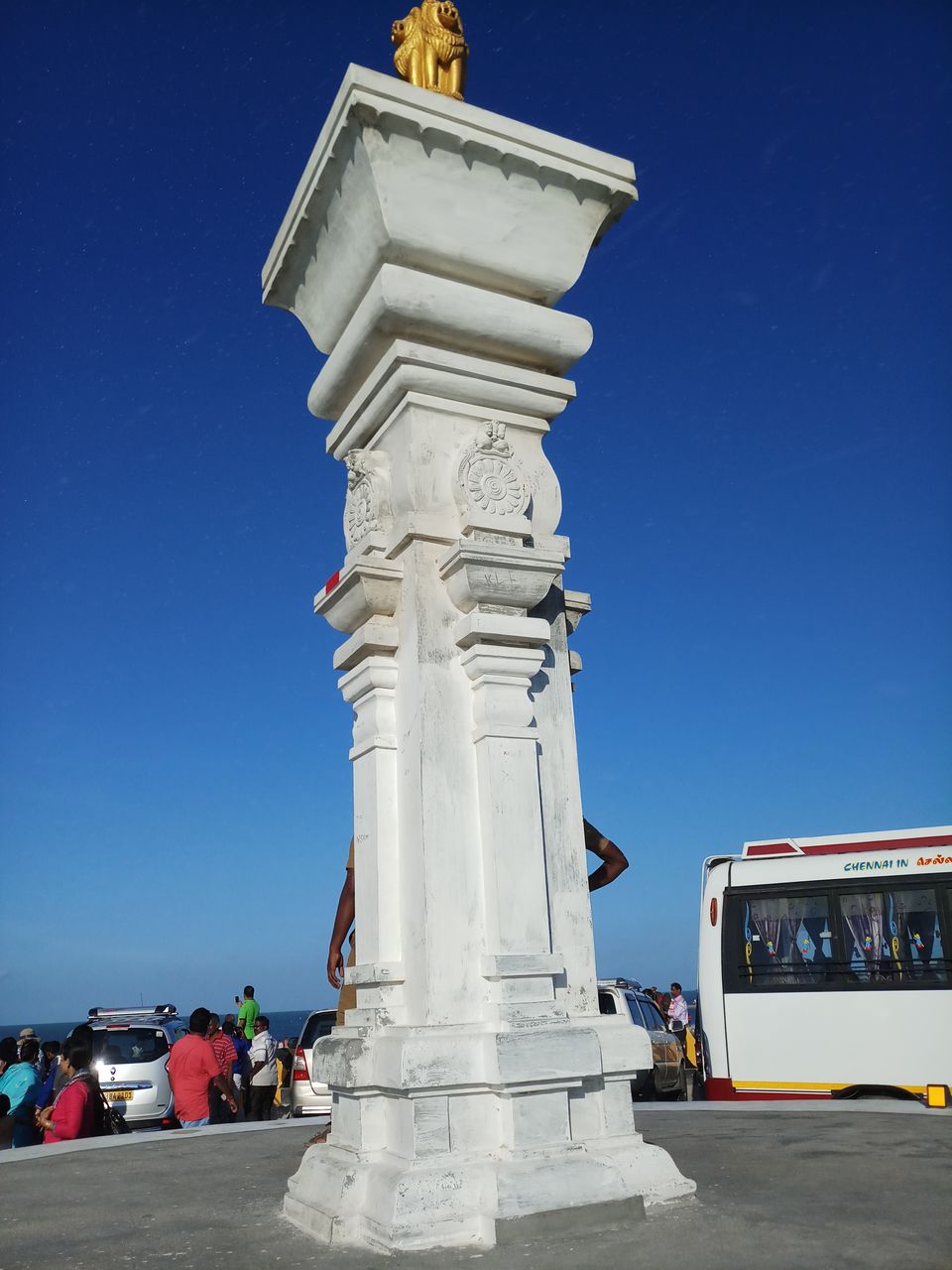 You could spend time as much you want, no restriction.The wind was blowing and the gust of wind flung sand into my face.You would find peace and tranquility on the beach.
If you are a beach lover then you cannot afford to miss this place. You could spend 2-3 hour here. But in late evening you are supposed to return as they don't allow you to stay back in evening.
For shopping you get lot of beautiful sea shells decor. They were really little cute decor and very cheap. YOu can bargain here.
If you are a sea food lover, you are at the right place. This is an ultimate destination for fresh and local seafood with hot rice. After extinguishing our hunger ,while we were returning ,we crossed the salt marshes which was ravishing.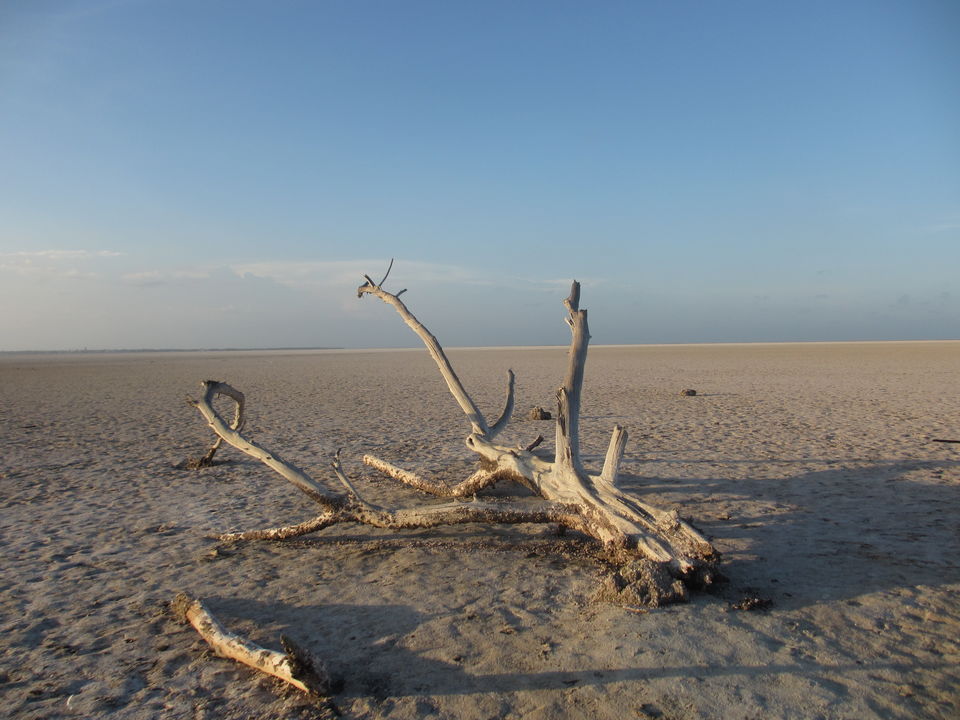 It's not just about where you are headed, it's also about what happens along the way. It was like mini Rann of Kutch of Gujarat. You will feel the same calmness in the long white deserted land. The salt marsh shines brightly under the sunlight and the unending horizon merges into the blue sky.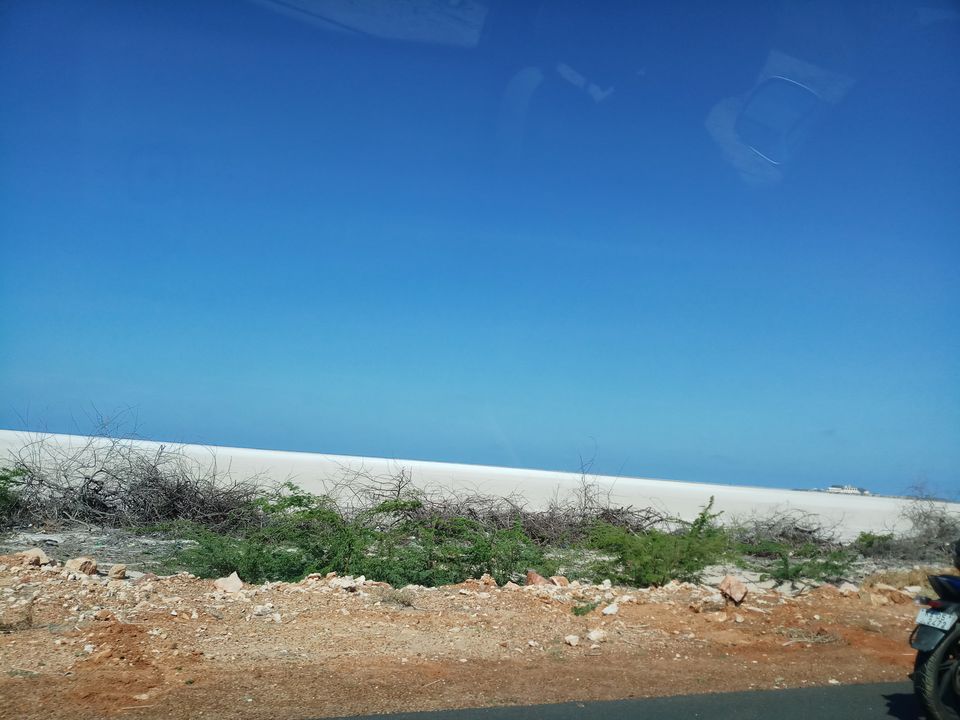 Rameshwaram and Dhanushkodi can be roam around in one day. There are no good hotels around Dhanushkodi so you need to stay at Rameshwaram.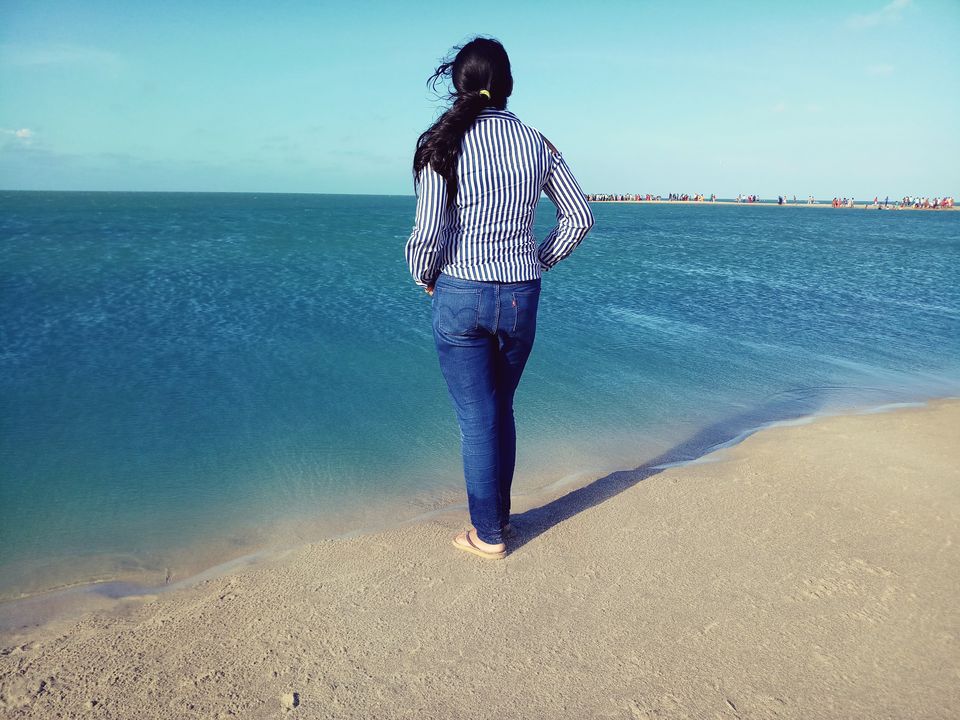 You can check out my Madurai link travel-
https://www.tripoto.com/trip/meenakshi-amman-temple-one-of-the-most-beautiful-and-biggest-temple-of-india-5a519e9d93ab9
You can check out the link for Rameshwaram-
https://www.tripoto.com/trip/little-known-tips-for-things-to-know-before-you-visit-rameshwaram-5a51a64ab28ff