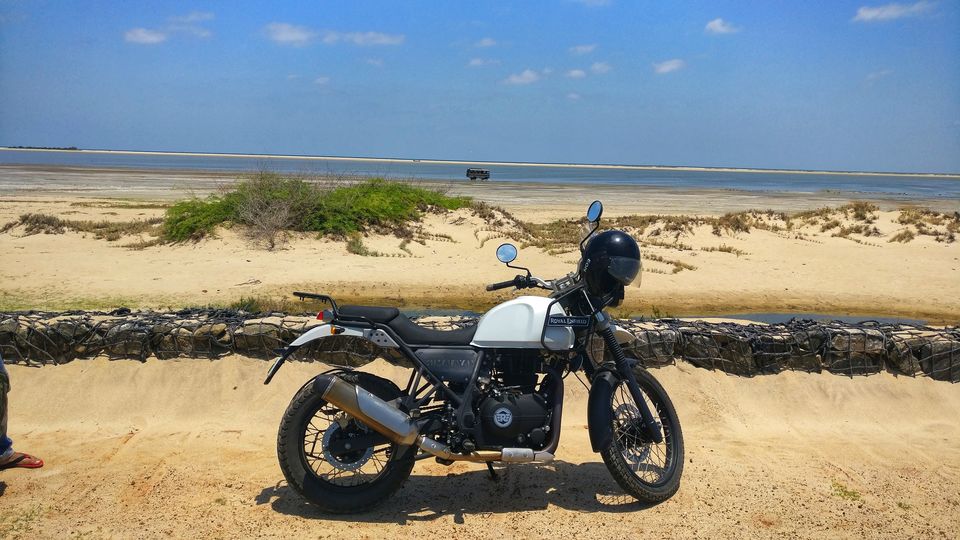 Work took me to Chennai several times and I always tried keeping weekends free to explore nearby. After a tiring working week, I and Aman (my friend colleague) decided to travel somewhere on the weekend. From a very long time, I had a desire to visit the ghost town of India – Dhanushkodi.
We booked our train ticket, as we were late we got RAC tickets from Chennai to Rameswaram. On Friday night we boarded the train and to our luck our seats got confirmed. We already bought biryani for dinner, thus our night journey was sorted.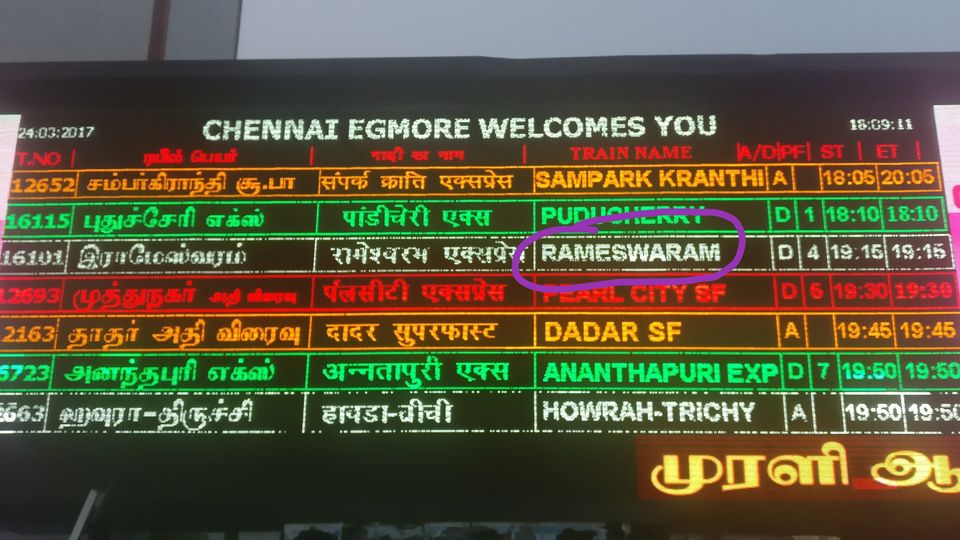 We woke up early in the morning as we have to catch the glimpse of Pamban bridge connecting Rameswaran to the mainland. Pamban bridge is the longest sea railway bridge. We sat at the door of the train as the train was slowly crossing the turquoise blue waters of Indian Ocean.
We reached Rameswaram in the morning and we had booked our stay in one of the basic hotel. We had also arranged a Royal Enfield bike for roaming around the town.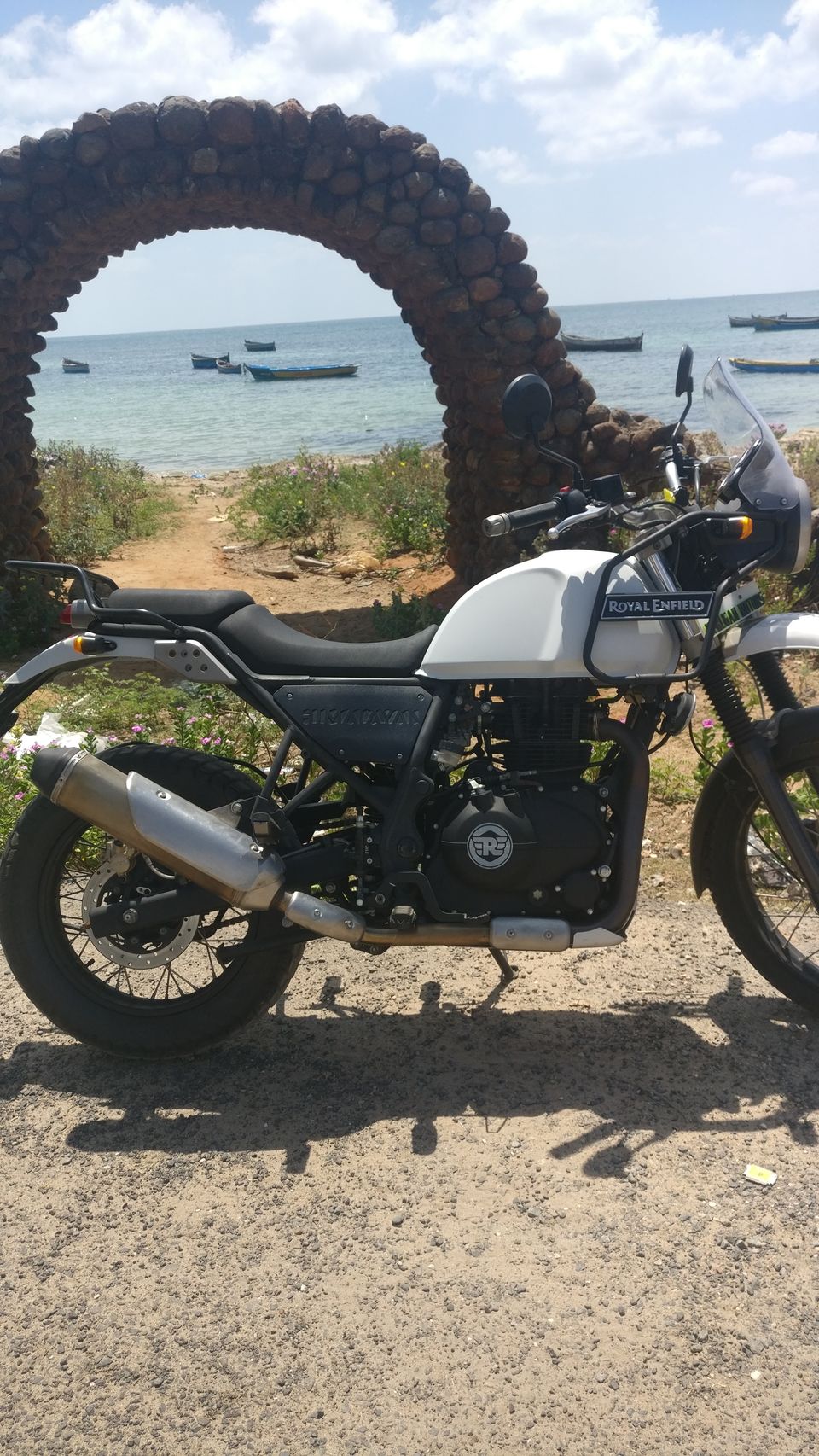 A little info about the place - Rameswaram is a small town of Tamilnadu and is situated on Pamban Island. It is famous for its historical and religious importance. It is one of the prestigious Char-Dham. Sri-Lanka is merely 40km from the sea-shore here.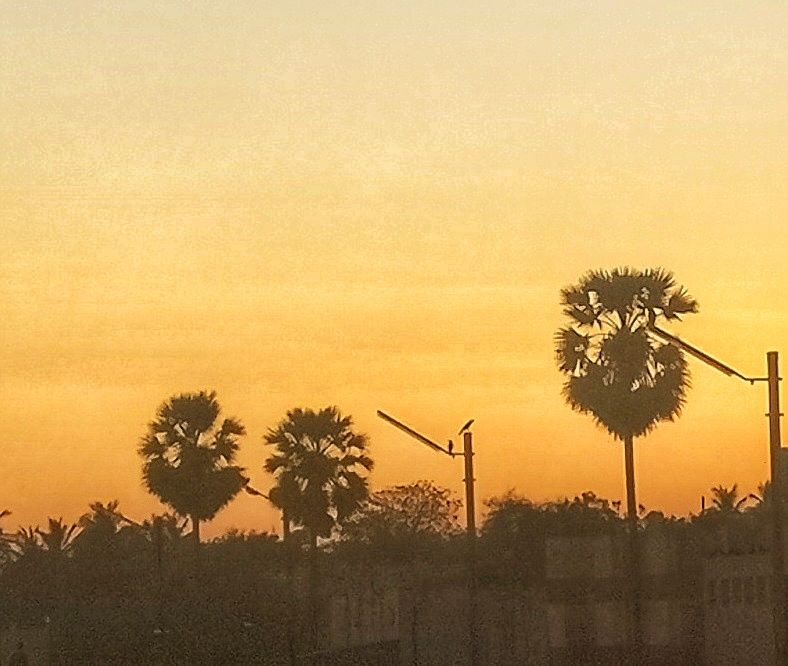 Rameswaram is known for Ramanathaswamy Temple and is believed to be the place from where Lord Rama started his journey to bring back his wife Sita from Ravana of Lanka.
After winning the war, Lord Rama installed a ShivLingam here to worship Lord Shiva as part of penance for killing a Brahmin i.e. Ravana. Ramanathaswamy temple, built in 12th Century is believed to have the same ShivaLingam installed in it.
We took some rest and went on to explore the town. It is a pretty little town, we roamed here and there for an hour and went in search for food. There are not too many options available in terms of restaurants.
After lunch we headed straight toward Dhanushkodi, the last point of India. Dhanushkodi was destroyed in a cyclone and the town is abandoned since then.
Now the ruins of old church and railway station are standing strong and telling the story of destruction. I doubt if someone can dare visiting this beautiful but spooky place at night.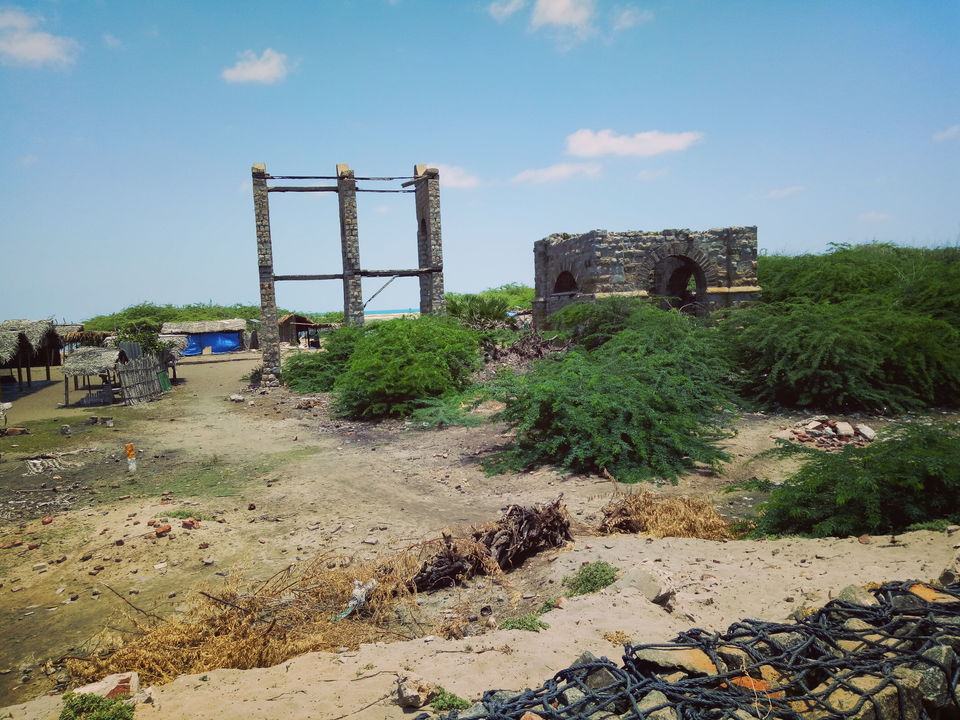 The road towards Dhanushkodi is splendid, covered both side with backwaters formed from the ocean. Earlier Dhanushkodi town was only accessible through jeep on shallow beaches. But now vehicles can go upto the last point.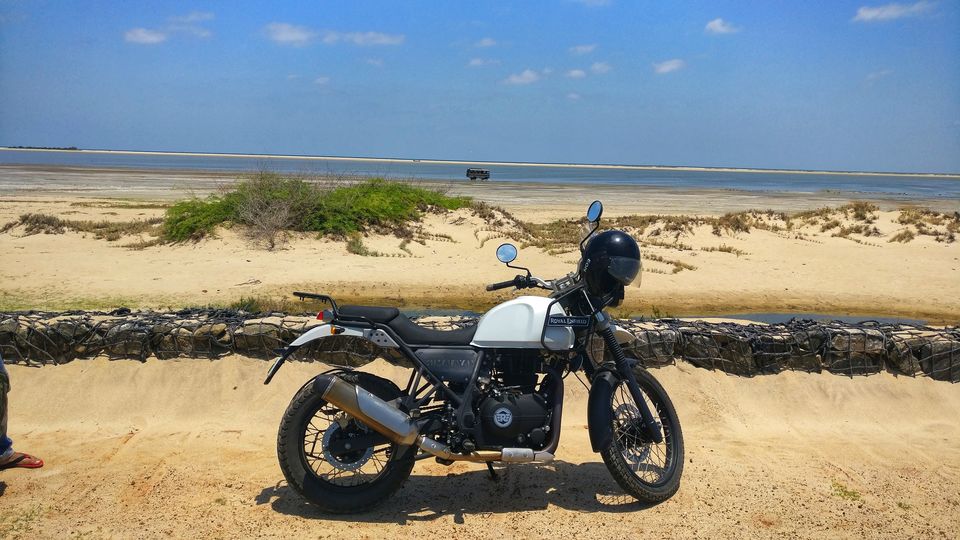 When we visited, the entry to the road was not allowed, but somehow we managed to convince the traffic policeman. That awesome feel of riding a bike on an empty road, with sea on both the sides, as if that road led to eternity.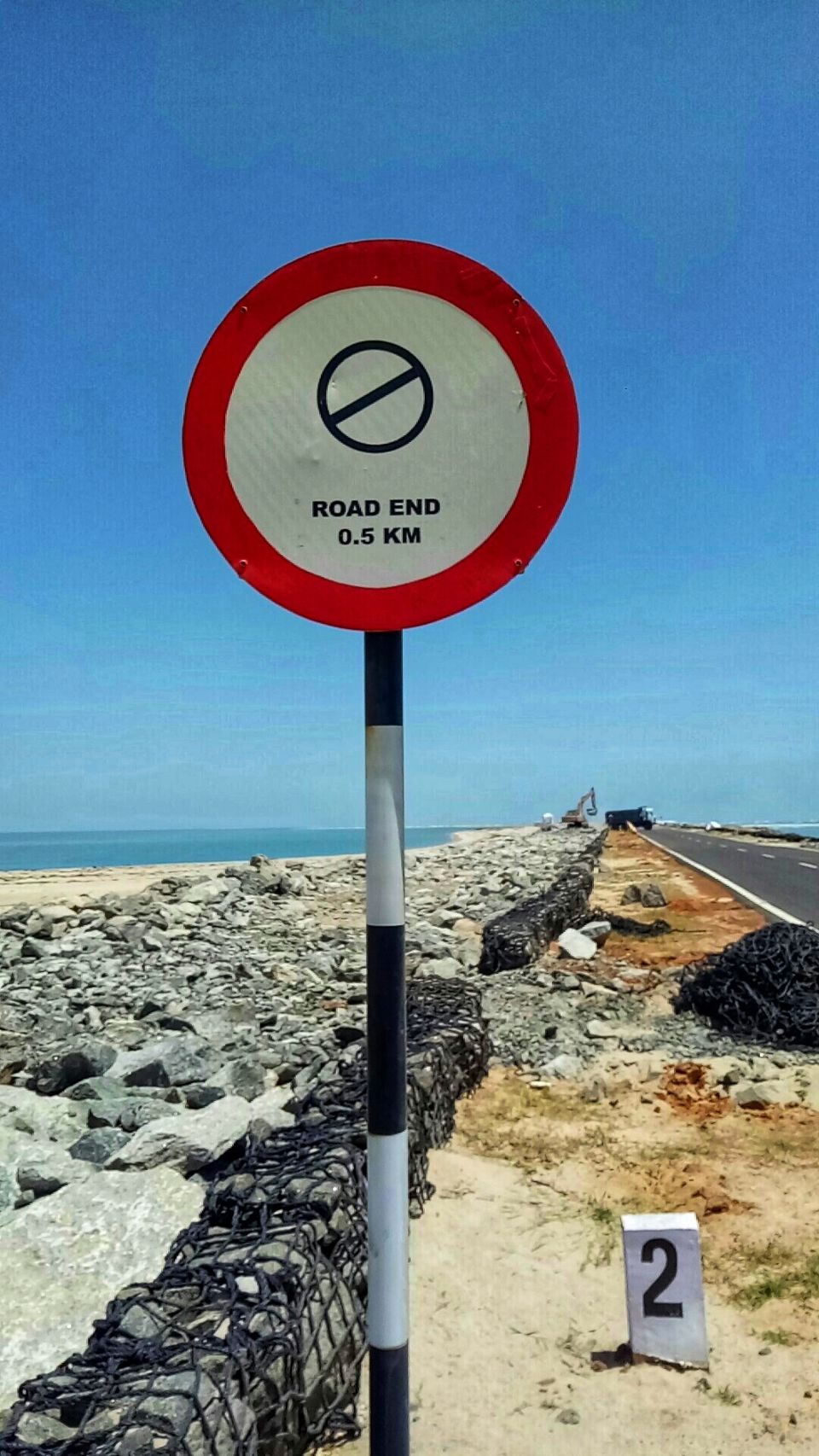 We spent some time at the last point of India surrounded by Indian Ocean from three sides. We also dared to venture into bathing in the sea water but there were total 4 person including us on the beach and there were no lifeguards around. On the way back we visited few famous points related to ancient history of India.
Our hotel guy told us to go to the Ramaswaram temple in the evening to avoid rush. Temple gates on the east side faces the sea-shore and one has to take a dip in Agneeteertham which is shallow sea water 500 meters away from the temple.
There is general entry line and a special ticket entry line. We bought special ticket and went inside with a guide. There are 22 holy wells (Teertham) inside the temple premises holding religious importance of their own. Pilgrims line up from one well to another and the water from these wells are sprinkled over them before going to final Pooja. Here is a catch, visit during non-rush hours with special ticket and a whole bucket of water from the wells will be poured on you.
The temple is totally divine and peaceful with soulful south Indian tunes playing all over. We saw elephants inside the temple campus. We could not take any pictures as we did not carry mobile phones.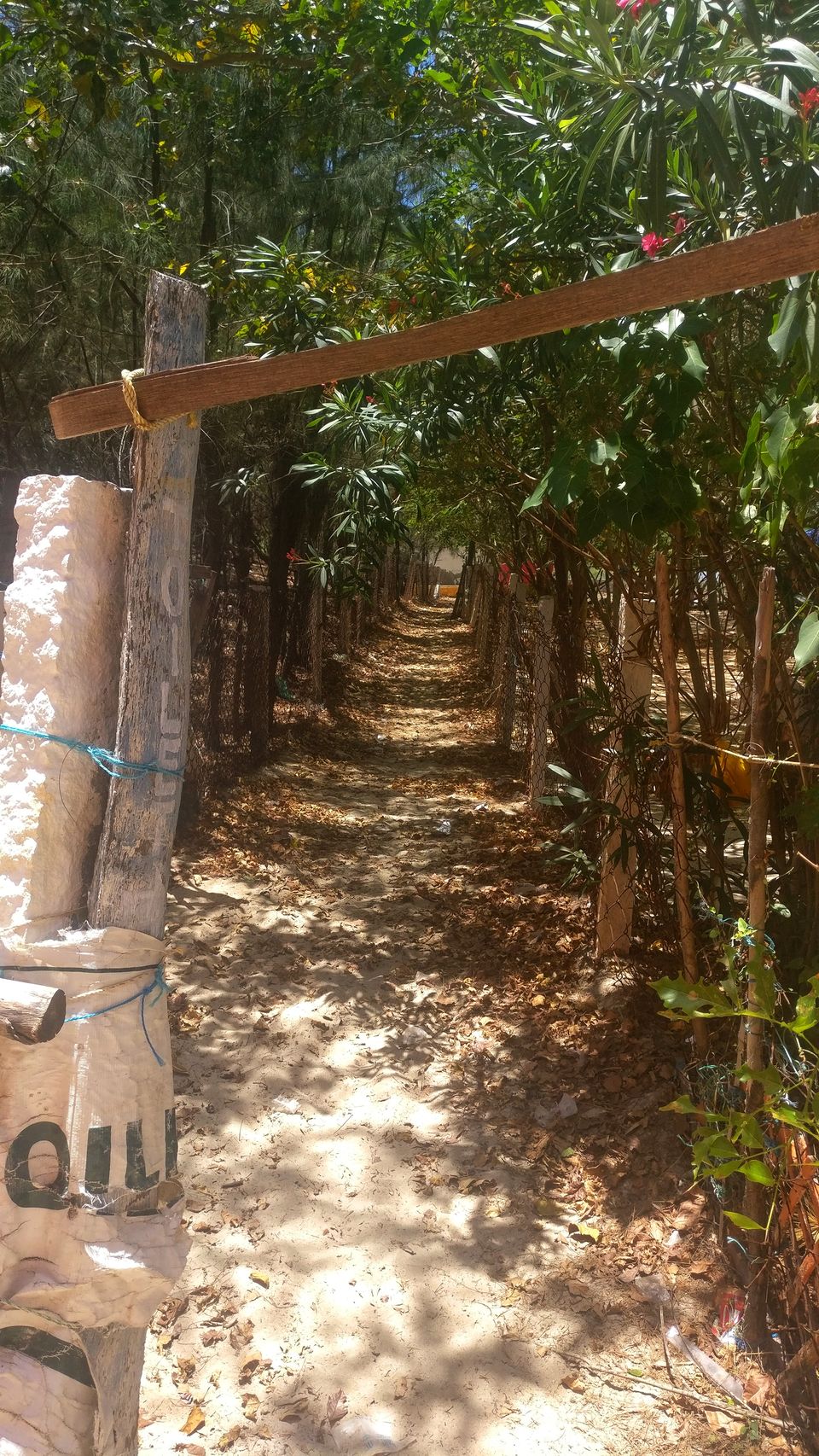 Next day we again went to explore nearby places. There is a small area with few water activities mainly Kayaking and Boating. We did Kayaking in the very shallow waters.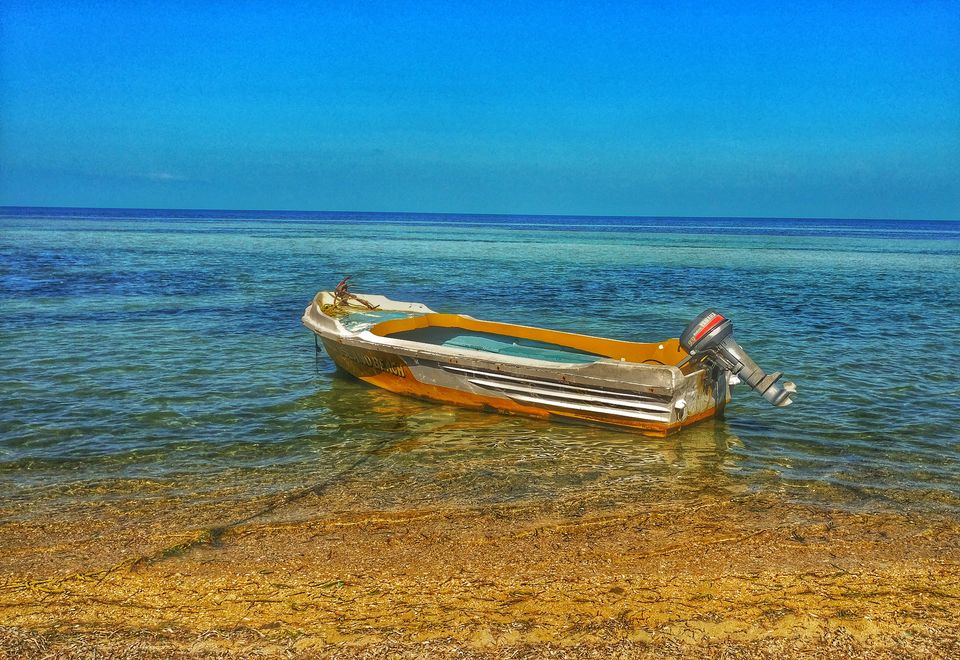 We once again went to the see the Pamban bridge this time from above it. Indira Gandhi bridge is beautifully located with one side Pamban rail bridge and other side a fishing village. We spent some time on the bridge watching fishing boat and enjoying fresh air.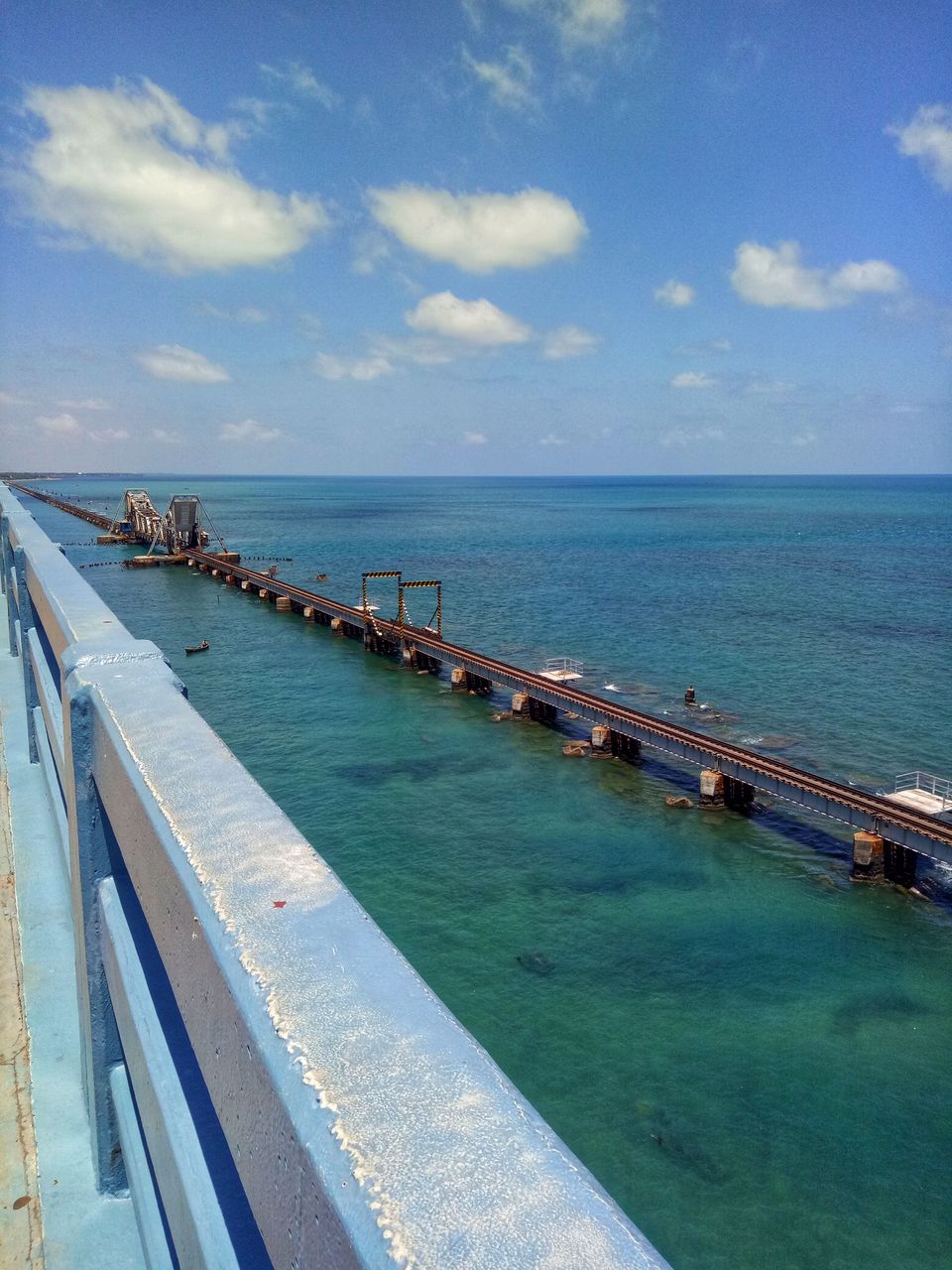 After that we went on to explore Kalam's house and Vivekanand Ashram. By the lunch time we were completely free, seemed Rameswaram is a day affair only.
We discussed to go back again to Dhanushkodi as the place was attractive beyond imagination, but we had our train in the evening.
Lastly, I would surely love to go back to this place. The vibe of this place is so calm and peaceful – a unique mixture of history, nature and divinity.