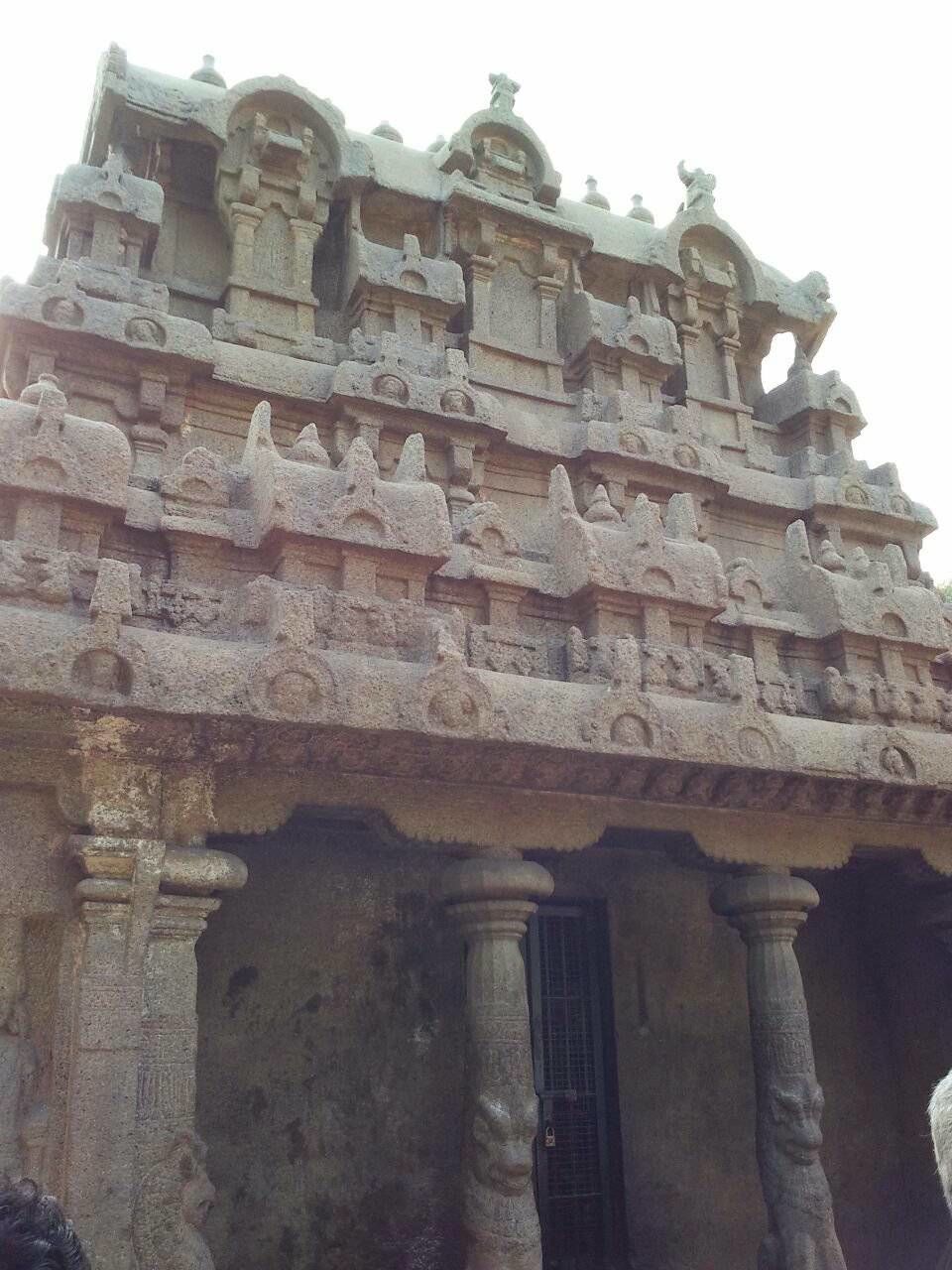 If the erratic climate change and boredom bothers you too much, I suggest you take a quick break for a day or two and head to one of the UNESCO world heritage sites, Mahabalipuram, in Kancheepuram district of Tamilnadu.
Known as 'Mamallapuram', this quaint little place has a quirky feel to it and you'd be surprised to find the place so alluring with an upbeat vibe that prevails 24*7. Mahabalipuram is one of a very few places that are thronged by foreign nationals, who add up to your rendezvous with the rock-cut temple site, that is believed to be built by rulers of Pallava dynasty during the early 7th and 8th centuries.
We kick-started the quick getaway on January 19th by a car at 11 pm and reached Mahabalipuram by 8 am the next day covering a distance of 534 kilometers (including two hours of nap break OTW).
We got down at Adayar Ananda Bhavan (A2B) hotel and restaurant that is located right after entering Mahabalipuram and finished off with morning routine and breakfast. Since our check-in time was 12 noon, we headed off to see the must-visit locations of the rock-cut marvels right away.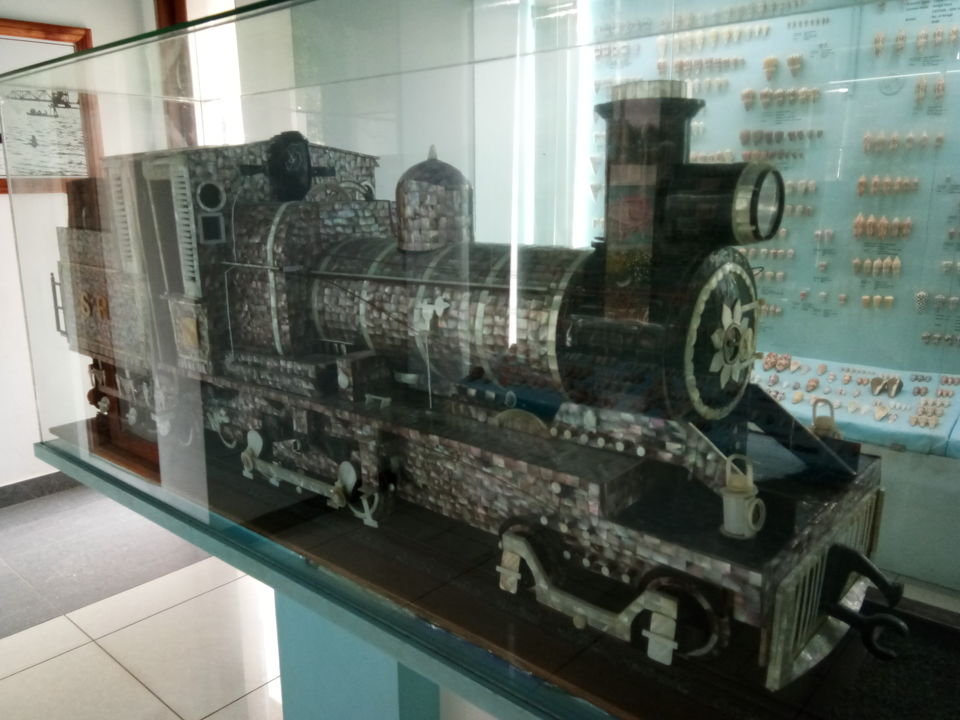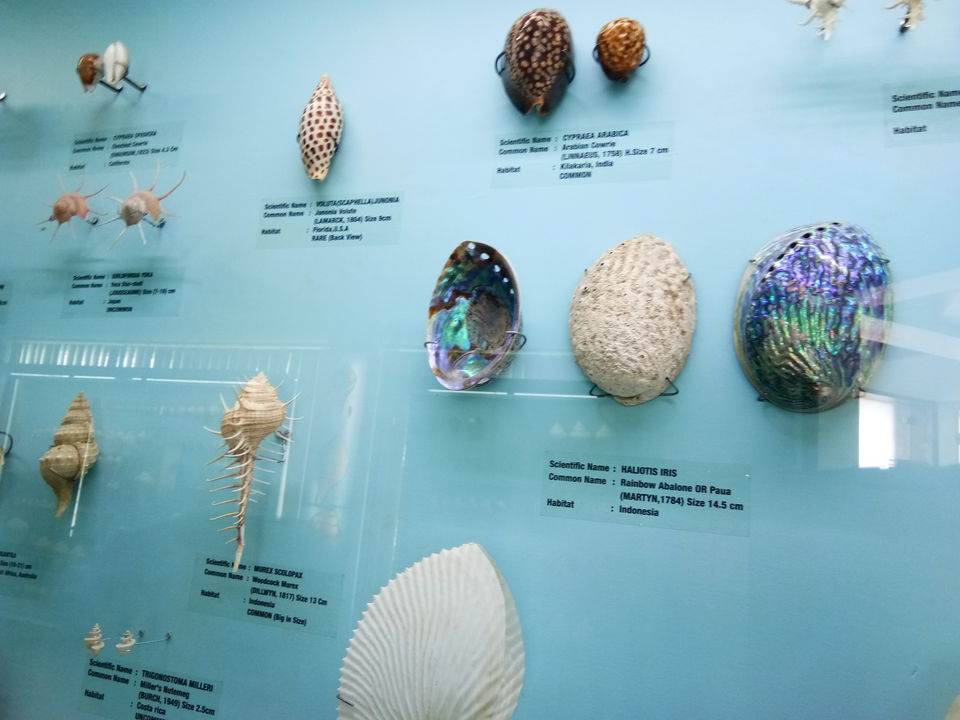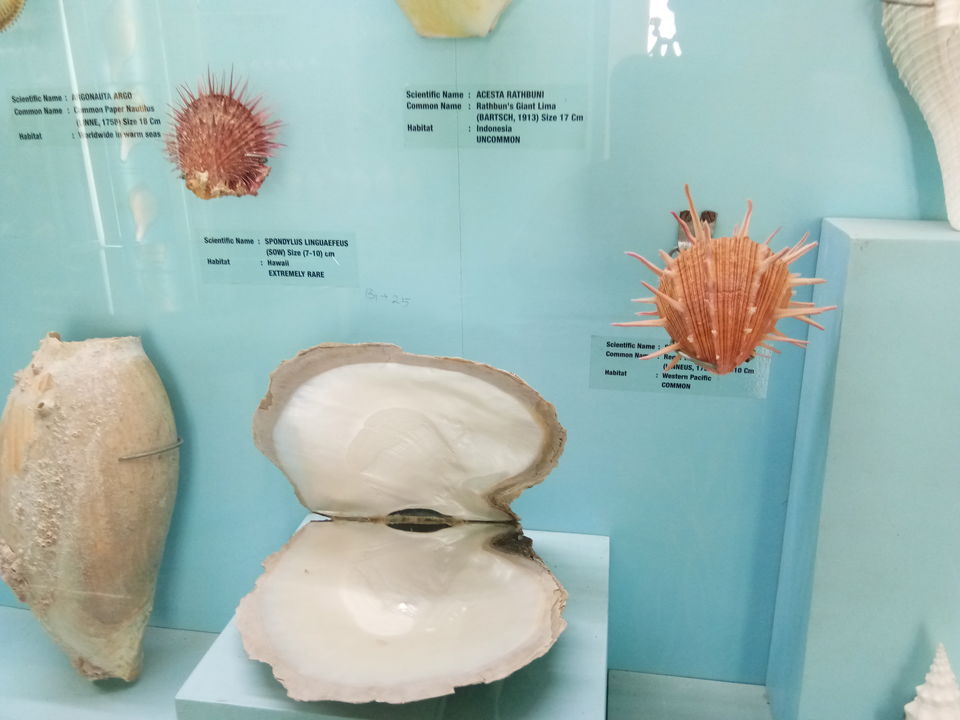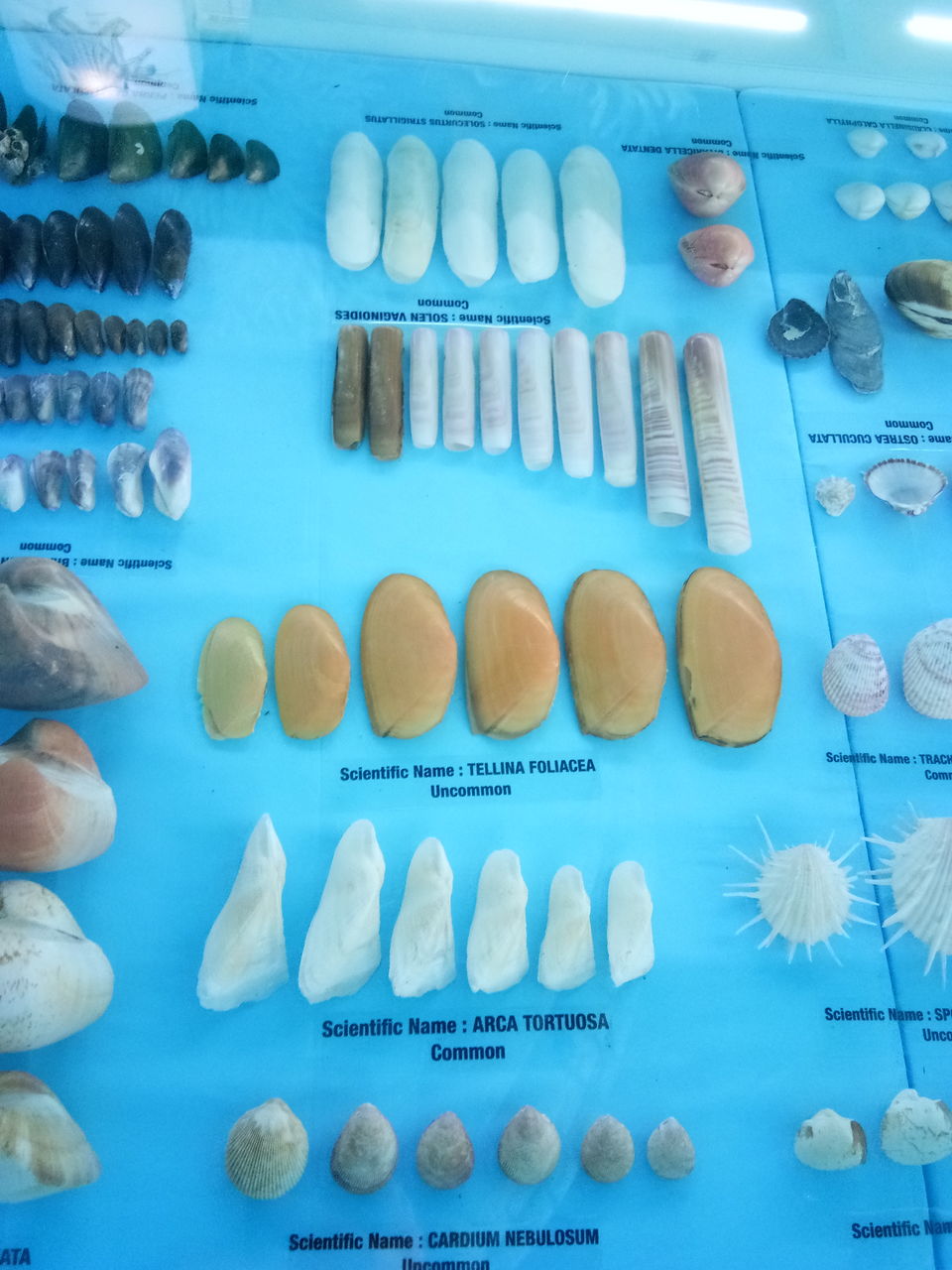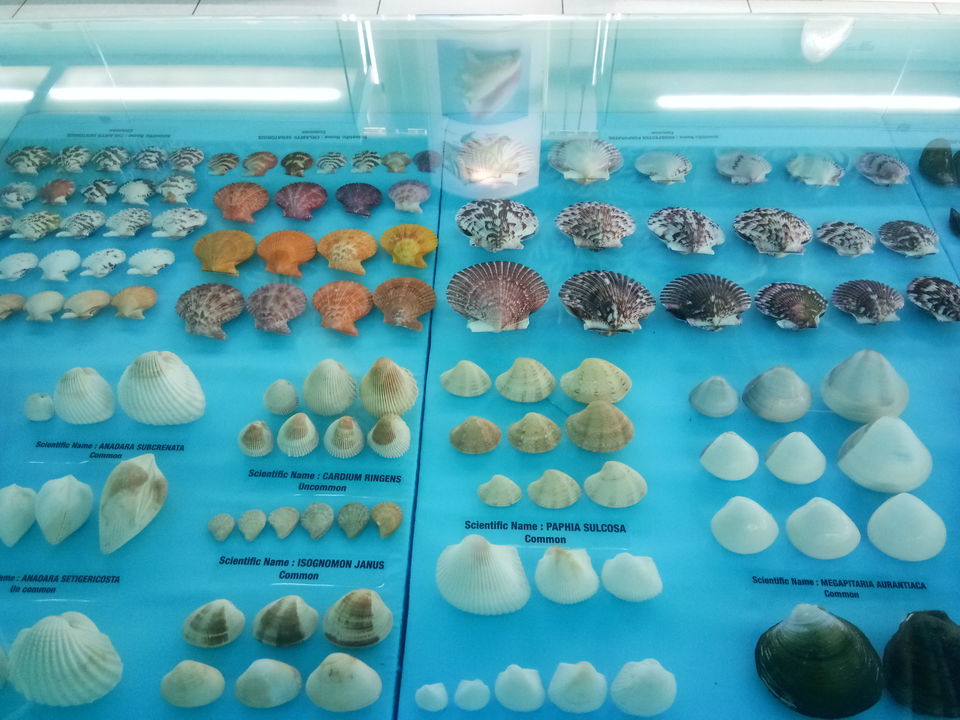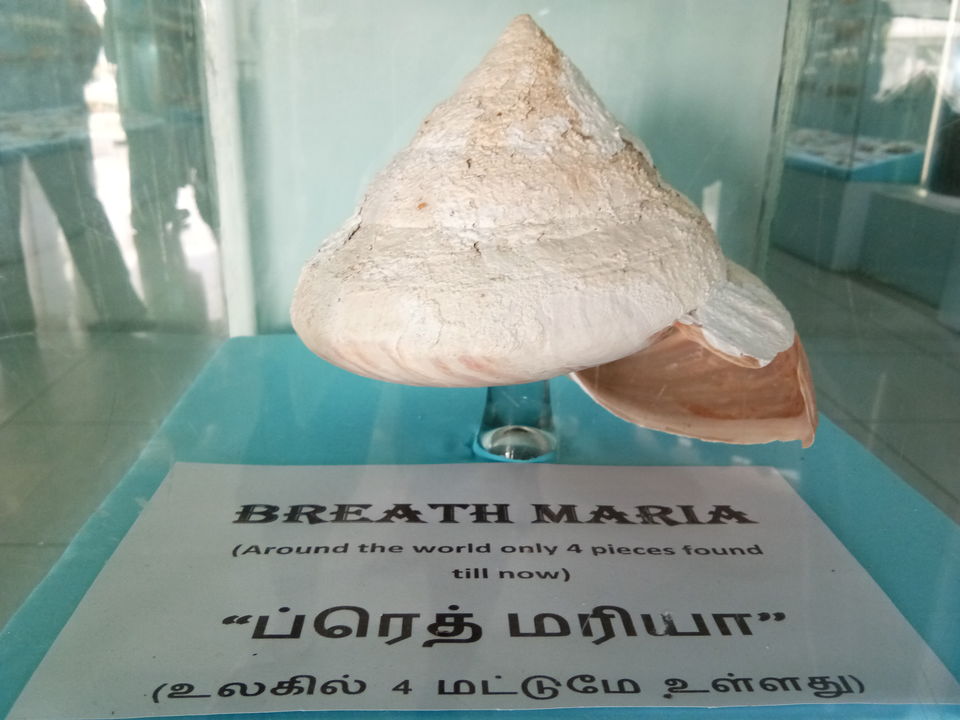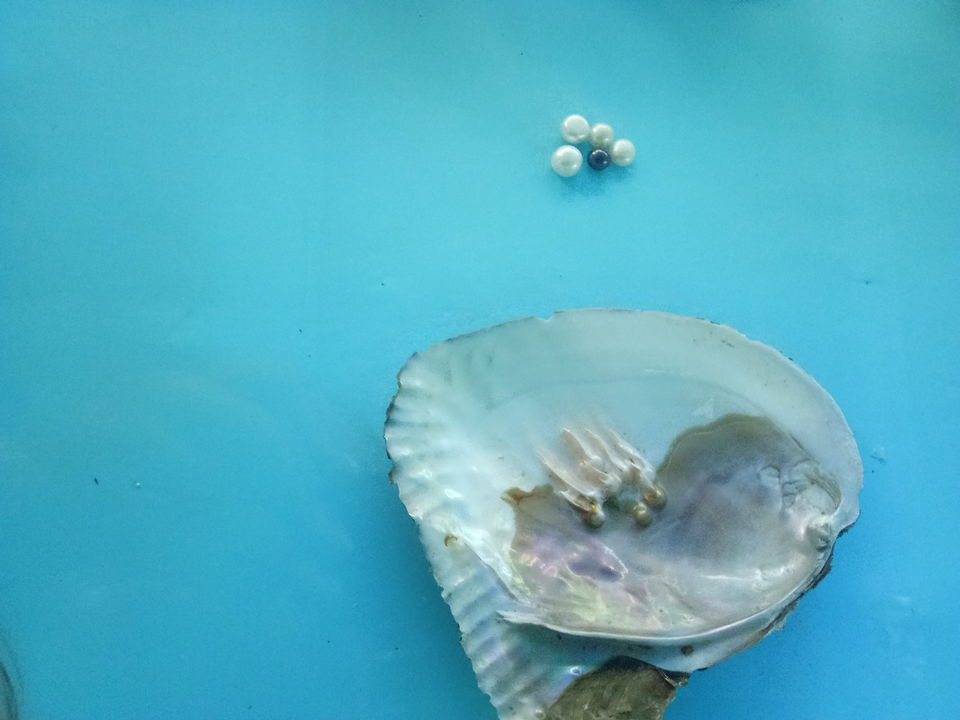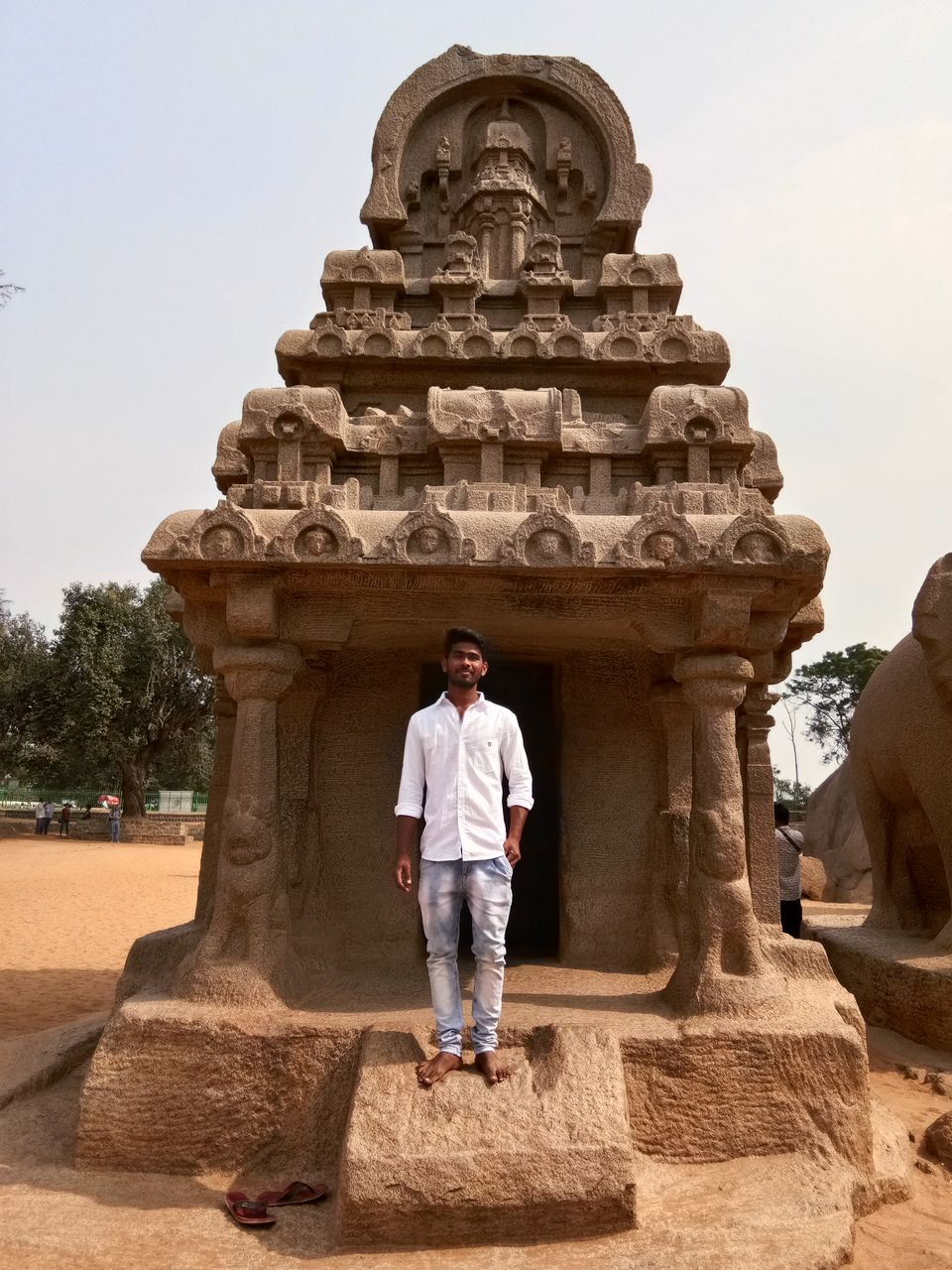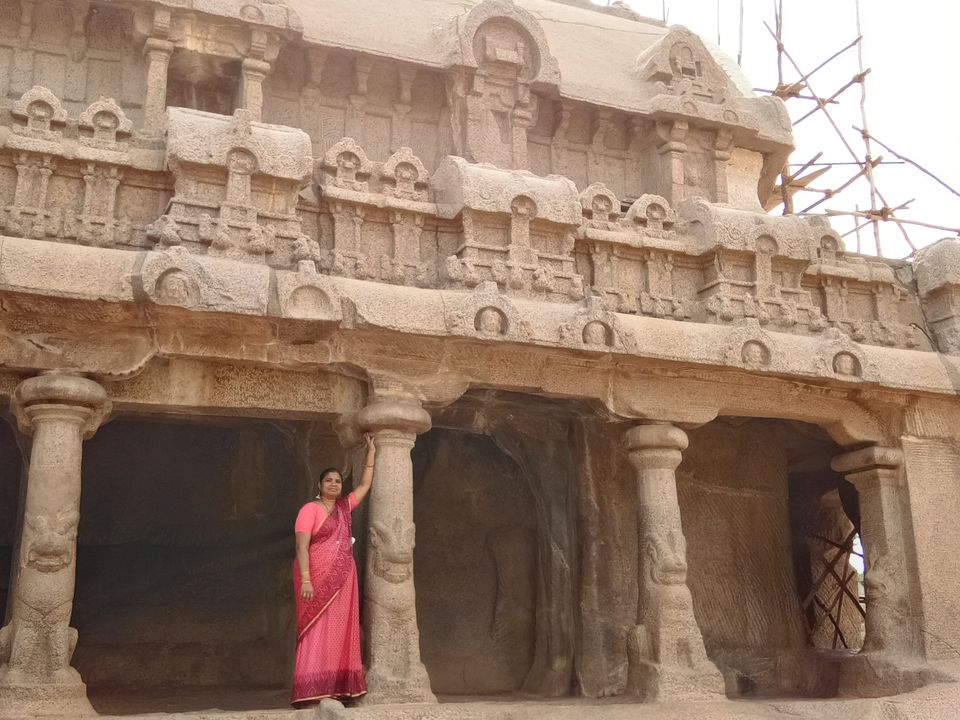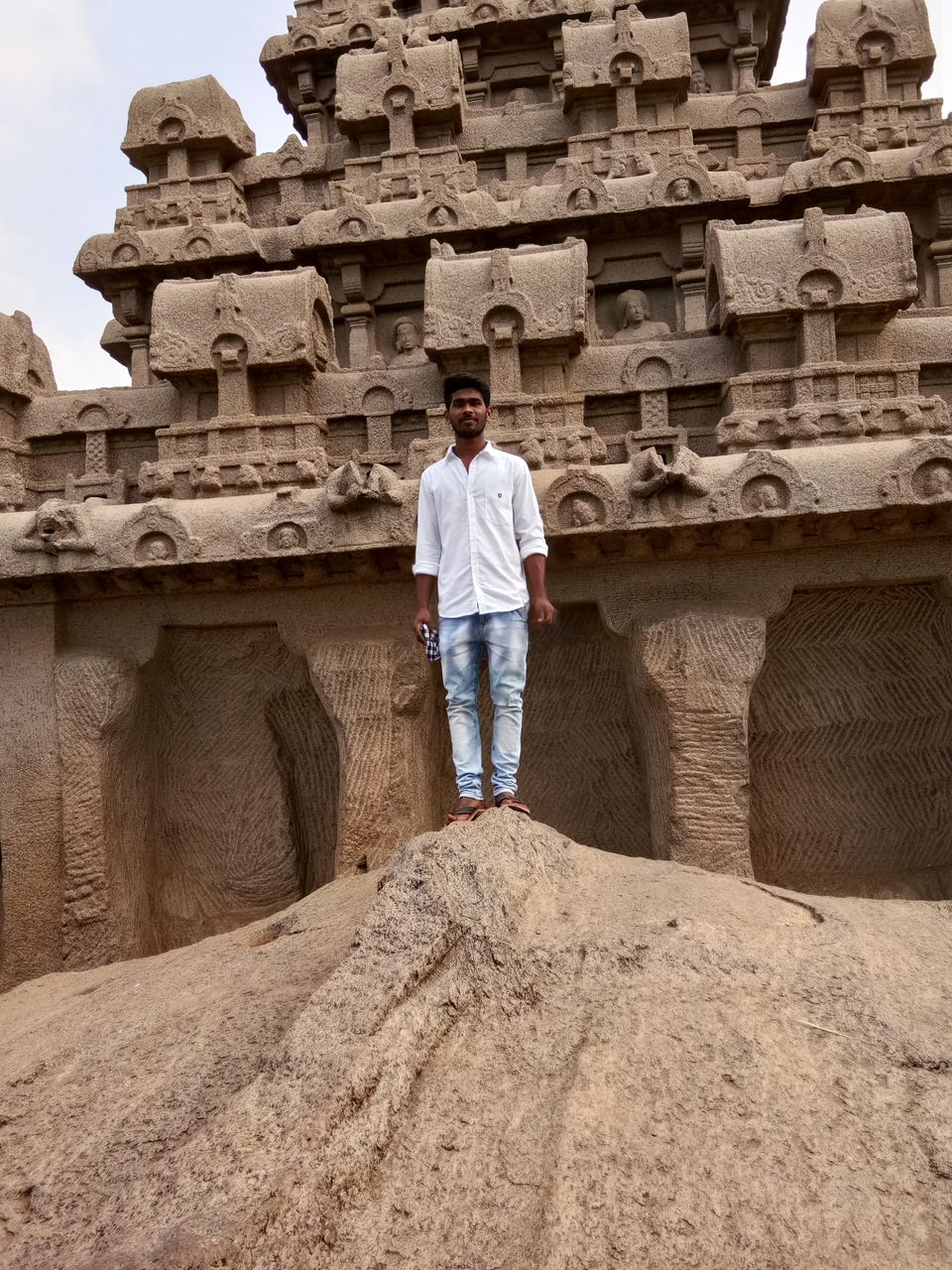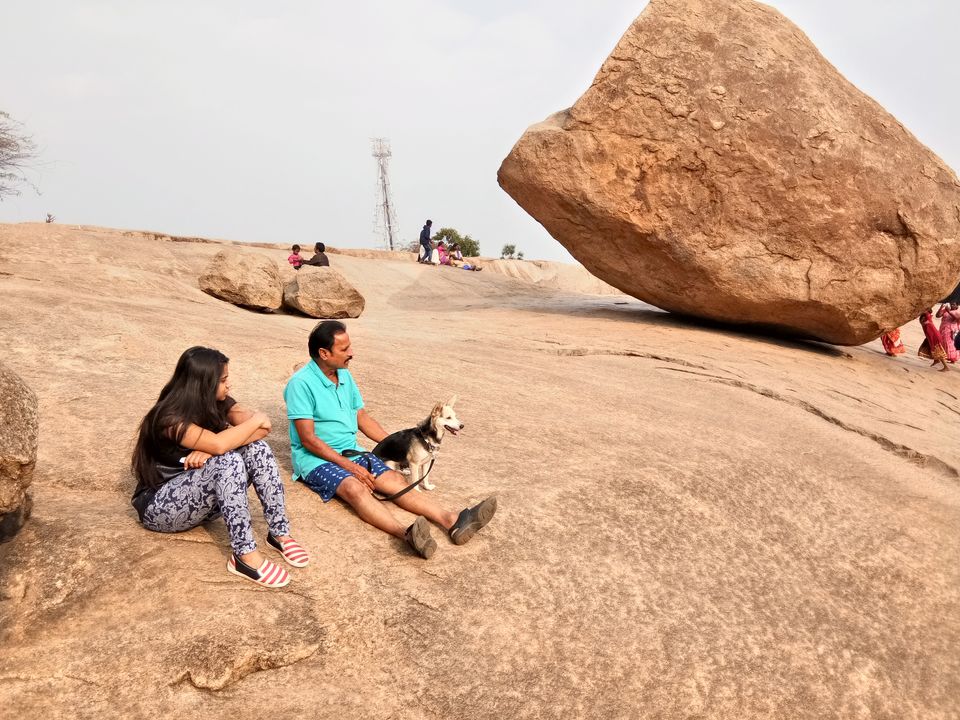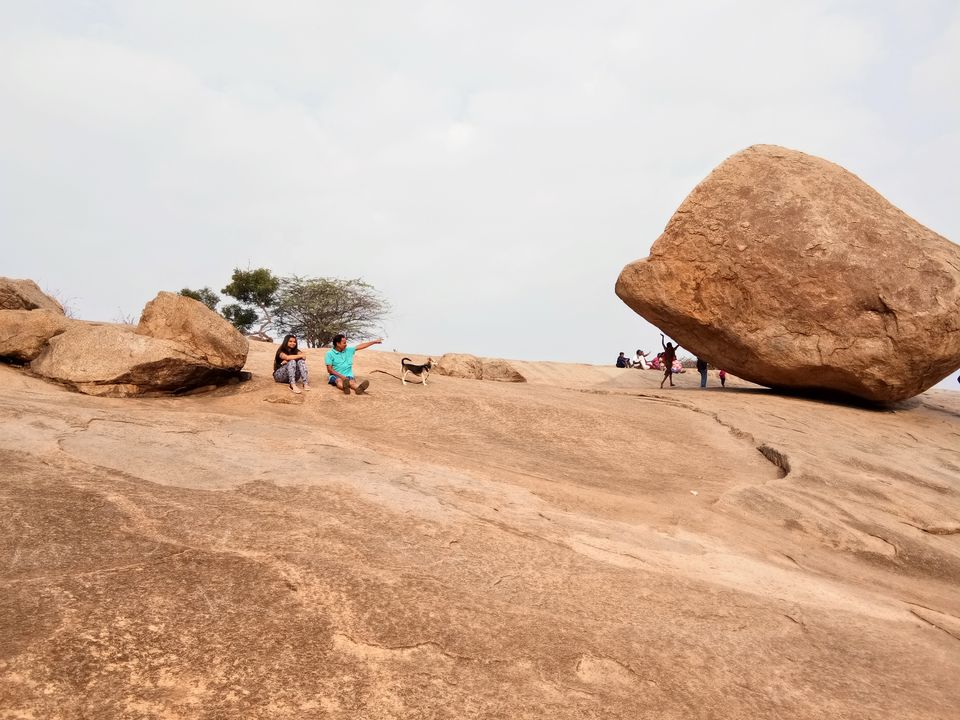 One of the structural stone sculptures, The Shore Temple is a complex of temples and shrines set on the shore of the Bay of Bengal. The beach temple is also a hub of the major tourist attractions and shopping centers.
The next stop is India Seashell Museum, that is a little ahead of the Light House and Pancha Rathas. Mahabalipuram is a small place where you can stroll around with ease. Everything is located just nearby except for Tiger Cave, which is at a distance of 5 kilometers from the center of Mahabalipuram(Othavadai street).
The entrance ticket to the seashell museum is Rs 130 per person and gives access to the seashell museum as well as an Aquarium. With an additional Rs 100 ticket, you can use mobile phones to click pictures in the museum. There is a Pearls museum inside the complex to which you need to pay an extra Rs 50 in order to enter. A stunning souvenir shop, Maya Bazaar, is decked up with stuff that you can't stop crushing over.
Well, the seashell museum has helluva seashells as the name suggests in various colors, shapes, sizes, and figurines made out of them. The collection includes'Breath Maria' , which is one of the only four shells found across the world. We went without expectations and were thrilled to have experienced it. I strictly recommend this place. The interior and exterior of the entire museum complex leave you spellbound with its artistic designs.
We came back to the hotel and checked-in along with our four-legged family member, Apple. Most hotels, guest houses in the area are pet-friendly and our dog had the most amazing time than rest of us (She seemed to have enjoyed this place more than she did in Pondicherry :p).
You can refill at the cafes and restaurants dotting the Othavadai street (good multi-cuisine and French styled cafes are located on the street and you get everything from bagels, croissants to Biryani).
We went to Shore Temple beach in the evening to unwind and relished seafood snacks – fried prawns and crabs.
On the next day, after breakfast, we proceeded to Pancha Rathas or Pandava Rathas, a place where mesmerizing Indian monolithic rock-cut architecture enthralls. Although there wasn't any religious significance attached to these rathas, they are named after the Pandavas and their wife, Draupadi.
Descent of the Ganges and Arjuna Penance is carved on two stones and is located very near to the Shore Temple. The rock-cut relief of descent of the river Ganges is said to be one of the most captivating works of the sculptors in India.
Tiger Cave has nothing much except the carvings of Tiger's head on the cave temple but is worth a one-time visit. But click a selfie with the rocky outcrop close to tiger cave inside the compound.
Krishna's Butterball is one enticing spot that brings out the child in you. The location is a great backdrop for your insta pictures featuring a 250 pounds gigantic granite boulder settled on the base of a slope. The slide down from the ball will be etched forever in your memory and don't forget to go for it.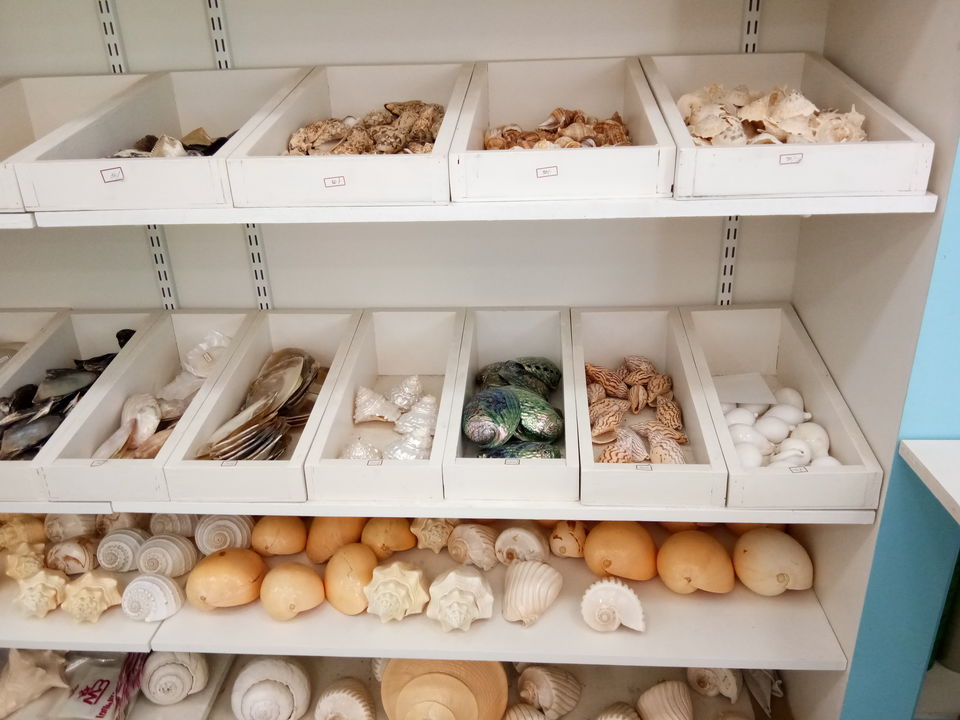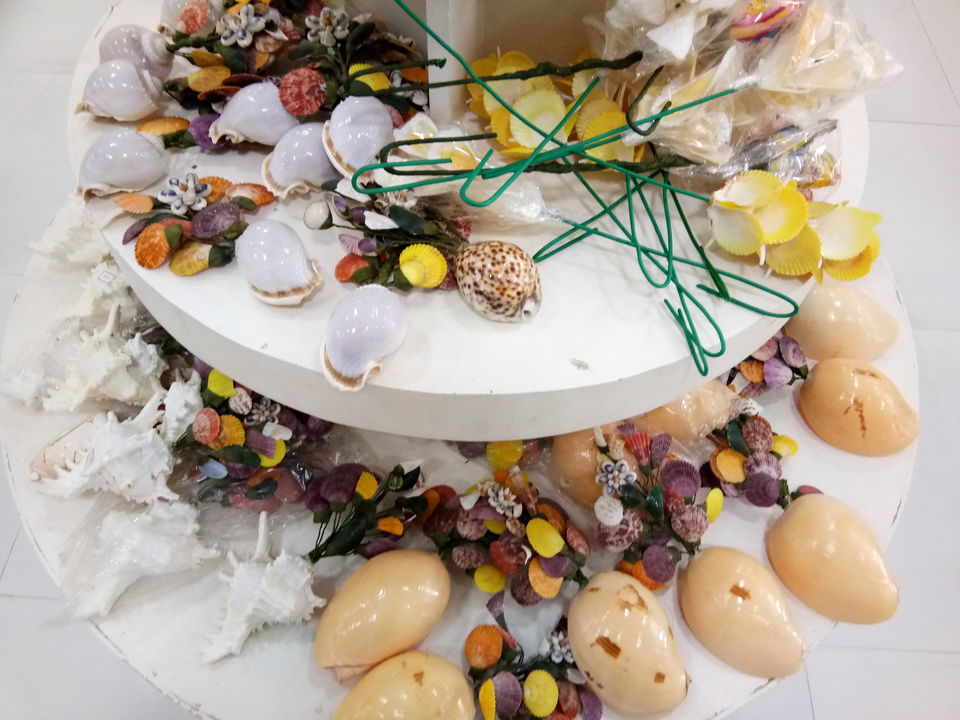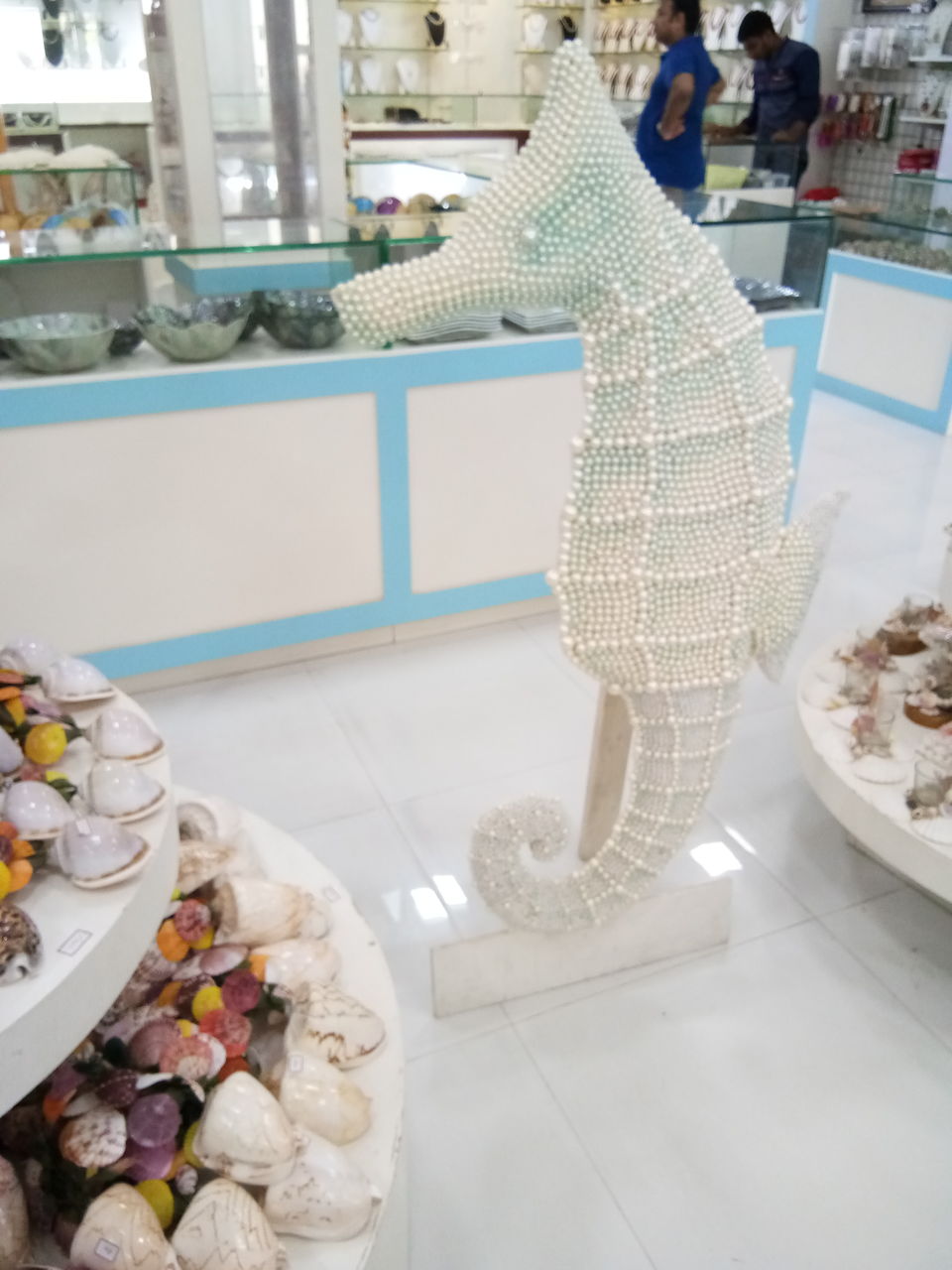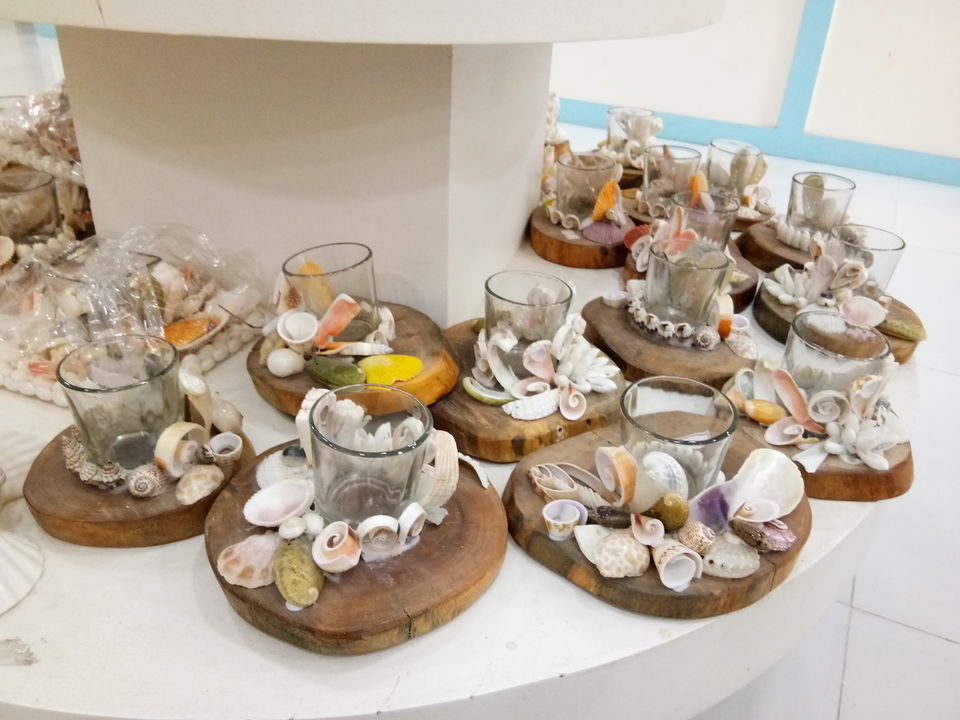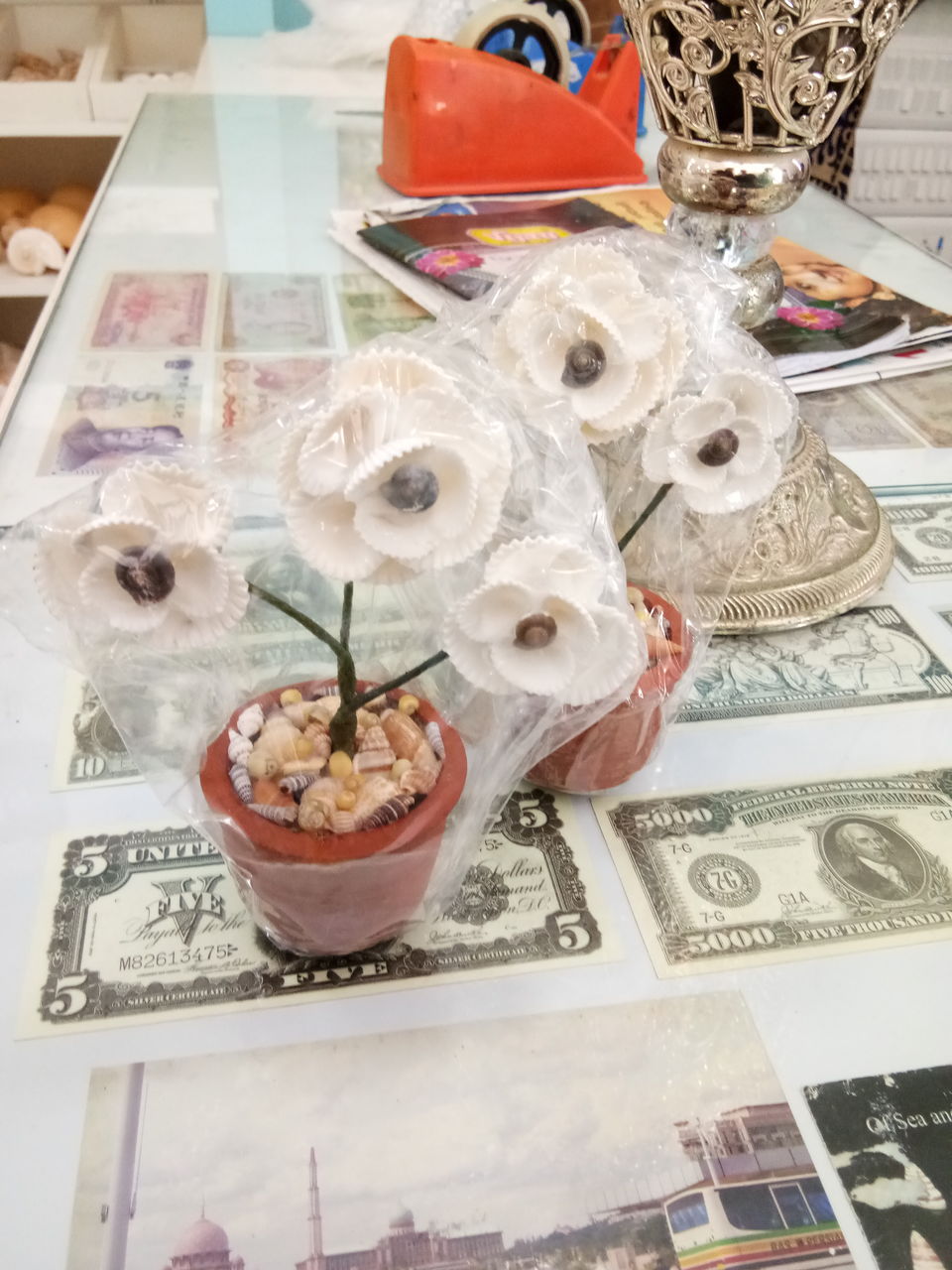 Souvenirs, What to buy and where
When you visit Seashell museum, go to their souvenir shop and buy all the return gifts for your friends and family like carved shells, photo frames, figurines, candle stands, flower vases and show-pieces –everything made out of or using seashells. You can as well buy the real seashells in various sizes from Rs 100 to Rs 2000 and above. You get real pearls at the place if you don't mind shelling out some bucks for them.
The path to Shore Temple beach is dotted with shops featuring interior decoration stuff like mirrors, room partitions made with shells, wall hangings, jewelry, leather and marble, black stone and granite carved figurines, jewelry boxes, coasters et al make for a good memorabilia.
Comparatively, the prices are dead cheap for Indians. We didn't need to bargain around and bought some good gifts for friends and family within Rs 2000. But, I felt really bad about how these sellers are duping foreigners to make some quick bucks. For example, a seller quoted us Rs 500 for a pair of leather sandals and the same pair was sold to a foreigner at Rs 1500. So bad, eh?
Oh yeah, get a fish pedicure for Rs 100 at the Aquarium in Seashells museum.
Accommodation
You can easily find accommodation from as low as Rs 800 per night per person in hotels, guest houses and the place also boasts of some luxury resorts and five-star hotels. Prior booking is recommended. For a night for five adults and a dog, we paid Rs 2000 at a decent hotel without breakfast.
Get in touch if you still have any doubts.