#TripotoShoots
Surfing was in my bucket list from long time. The thought of riding the waves always fascinated me. So to tick off the surfing from my bucket list Kovalam surf club came to our rescue.
we choose Kovalam surf club not because they teach surfing at the cheapest rates but they have a wonderful motive behind the surf club with 12 years of experience.
Surfing is expensive, surfing boards are costly and not everyone can afford that but here in Kovalam you will find even children from poor and middle class families enjoying and learning how to surf. The members of surf club are local boys and girls from Kovalam and the surrounding villages who grew up in poverty and have difficult lives. Kovalam surf club teaches surfing to these kids only on one condition "No school no surfing" which encourages children to go school regularly and at the same time it also make them proud and happy because they get respect and attention for being good at something. Teaching them a skill leads to a career in which they can make living out of surfing.
We have seen those cool surfing video on youtube and on television , we know basic swimming but never tried swimming anywhere outside the pool. I always wanted to take a surfing classes but was little afraid to step into that vast sea. I was concerned about our safety. I think this is a big reason which keeps many people on hold and stop them from trying to learn surfing.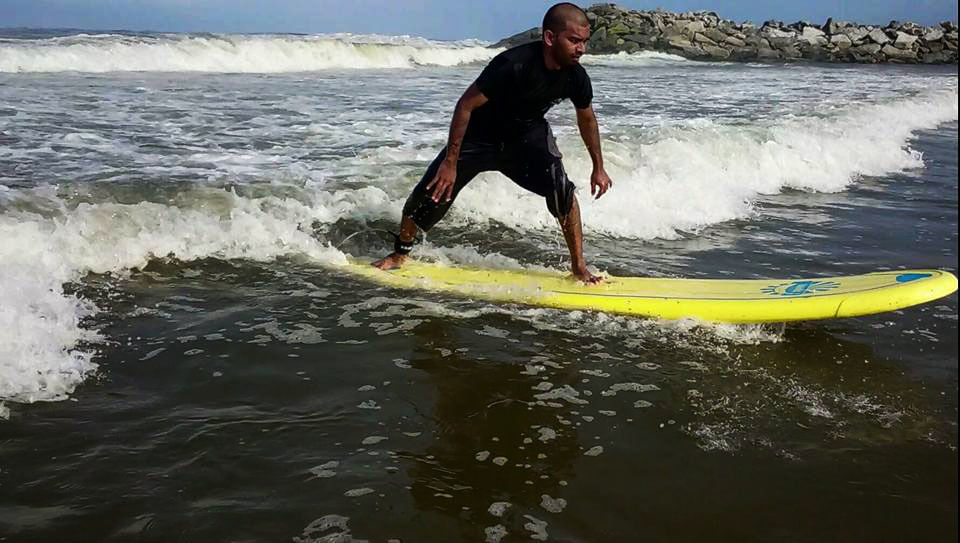 But from our experience if you are learning surfing from a trained instructor the it is extremely safe, you are tied to surf board by the leash, instructor is always around you and for beginning classes they will teach you in shallow water. So it is very rare to get drown.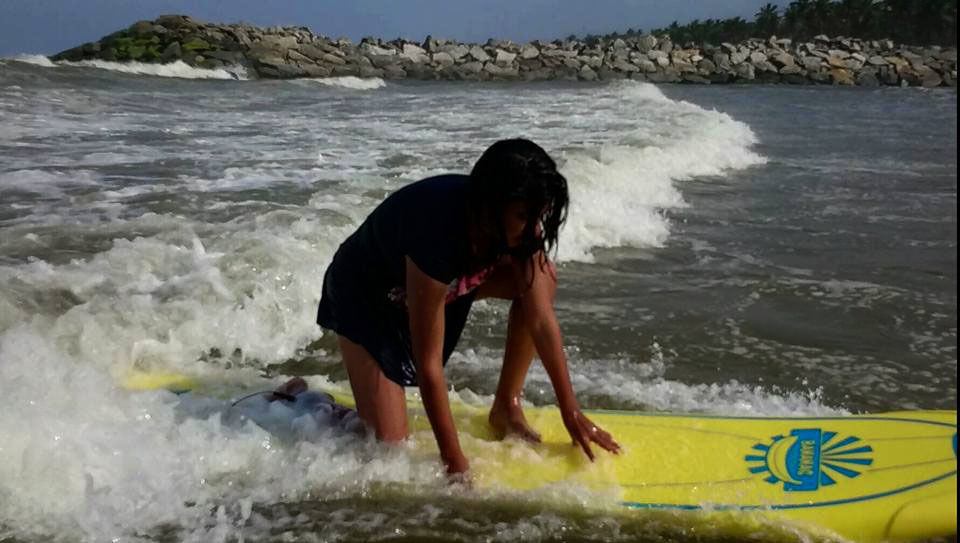 Second thing which was stopping people from learning how to surf was getting tan. yes this is very strange reason, I personally feel tan look very beautiful, but even if you don't like then use sunscreen and go for surfing in morning or evening when sun is less harsh. But don't let tan to come in the way of you and this wonderful sports.