15th June being our anniversary, we decided to go on a long and leisurely road trip to South of India to explore the beautiful Nilgiris or the blue mountains. Roughly the itinerary was - Pune --> Bangalore --> Ooty --> Masinagudi --> Kodaikanal --> Yercaud --> Bangalore --> Pune and day-trips to Coonoor, Bandipur (took a safari through JLR), Mudumalai jungle.
We boarded a flight from Pune to Bangalore and took a ZoomCar for the roadtrip covering ~1600 kms in total over a period of 10 days. We started off with our first destination - Ooty. Having heard and read a lot about the hairpin bends and the dangerous ghats, we were quite cautious in going on our own. But the roads are maintained well with proper signage and there was no traffic coming from the other side (except for local Ooty crowd which is as per the restriction imposed for safety of travelers).
Being members of Club Mahindra, we booked Club Mahindra Derby Green resort in Ooty. There are 2 Club Mahindra resorts in Ooty but the reviews on internet were better for this one and hence we chose this one. The property is right in the middle of Ooty main city. The bus stand is quite near and you can hear constant buses honking. Overall it is well maintained, the rooms are average sized and have small balconies. We were given a room overlooking the race course. The housekeeping staff is efficient and prompt. Since it was our anniversary, they had decorated the bed and also sent a cake to our room (though it said 'happy birthday' but that's fine since the gesture matters)! However, the resort charges an exorbitant price for food (especially the buffet) even for Club Mahindra members. We preferred to eat somewhere in the market or go for their ala-carte option rather than opting for buffet.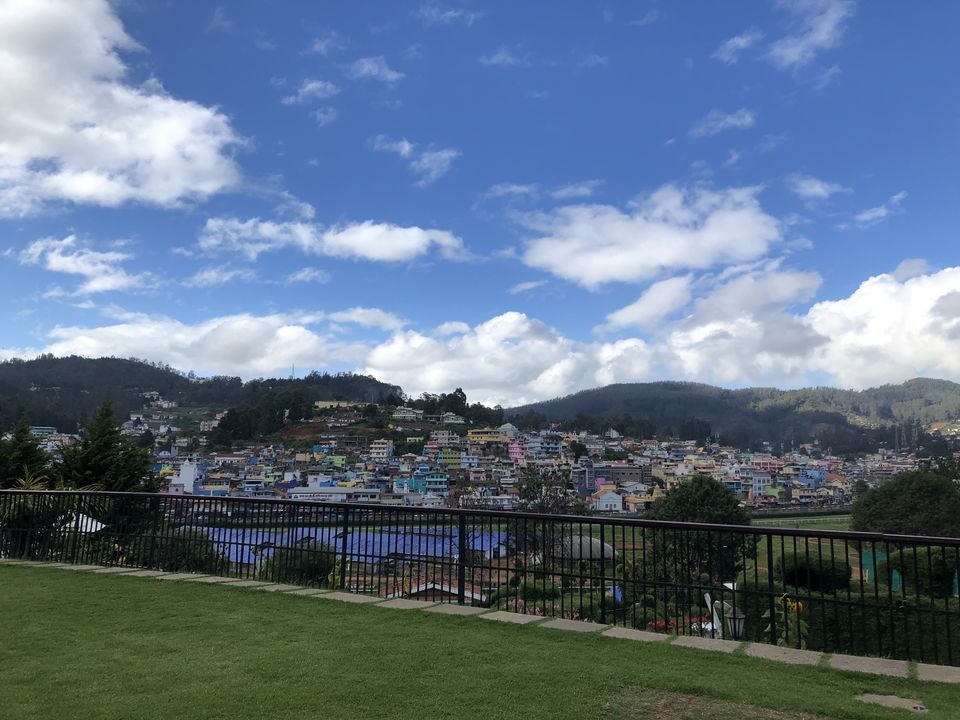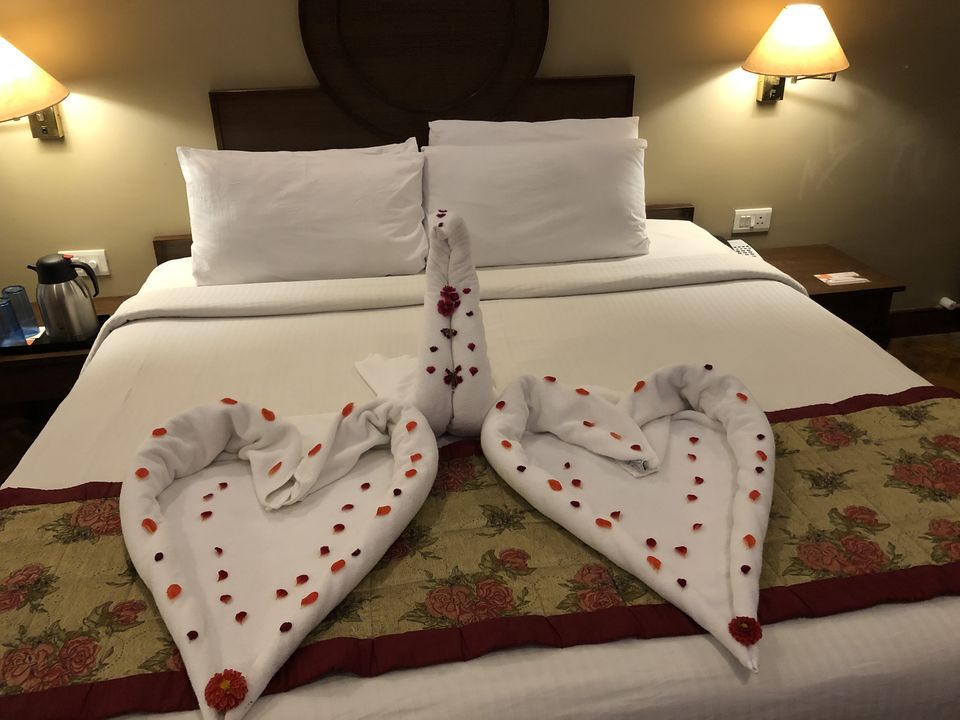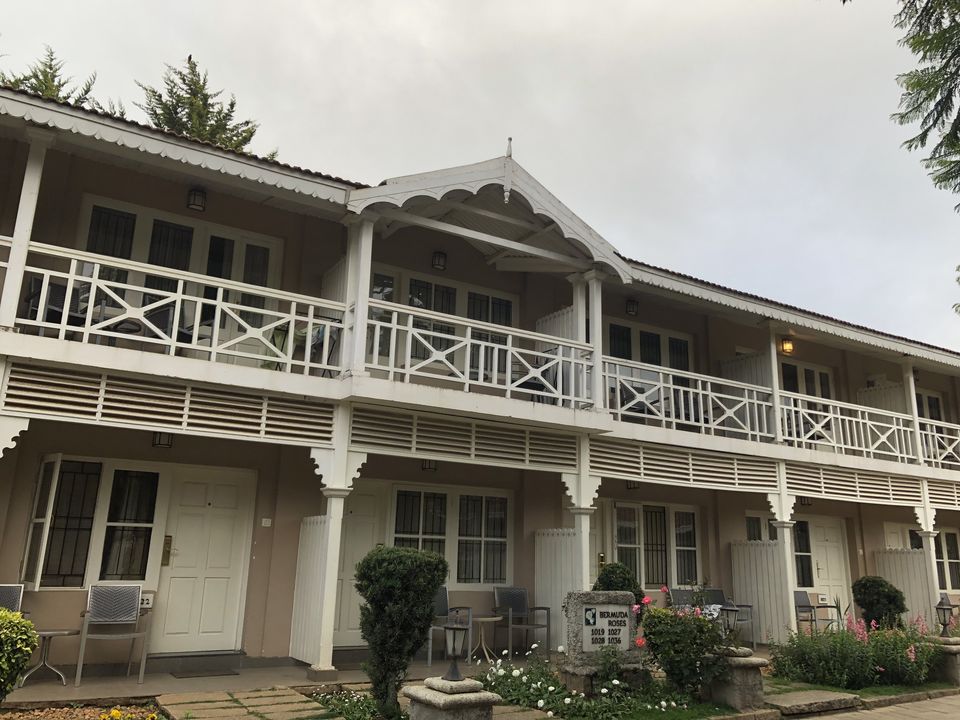 We skipped all touristy stuff of visiting botanical garden or any other points. Instead, we went on a drive around Ooty and it was beautiful with tall pine trees around. We went exploring places around Ooty and took a day trip to Coonoor which was totally different from Ooty. The place is lush green with tea gardens all around, the drive is quite scenic and with lesser crowds.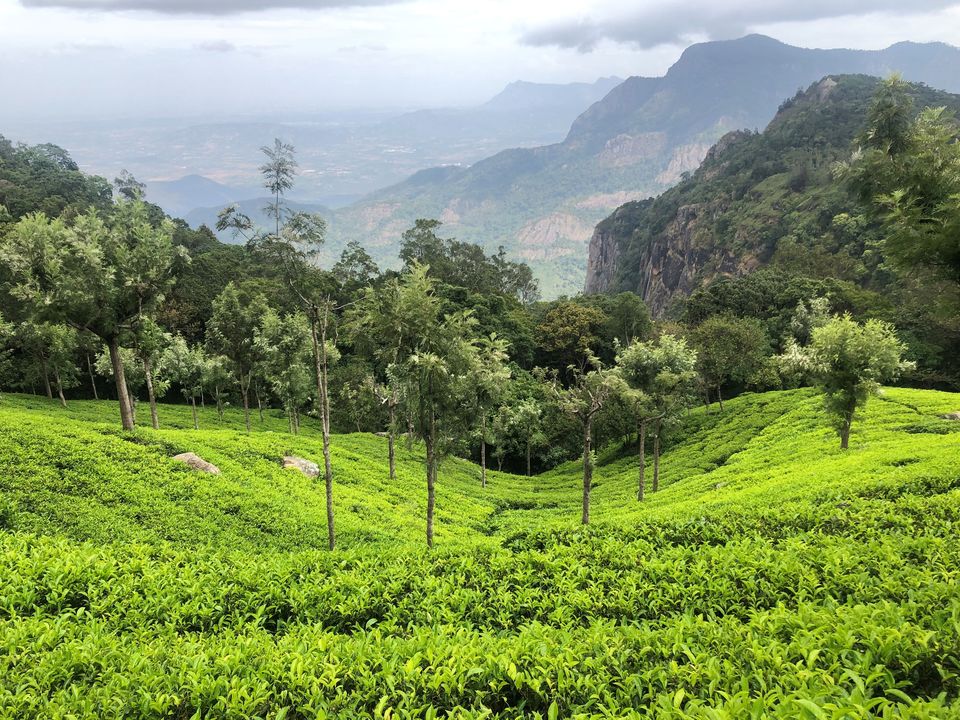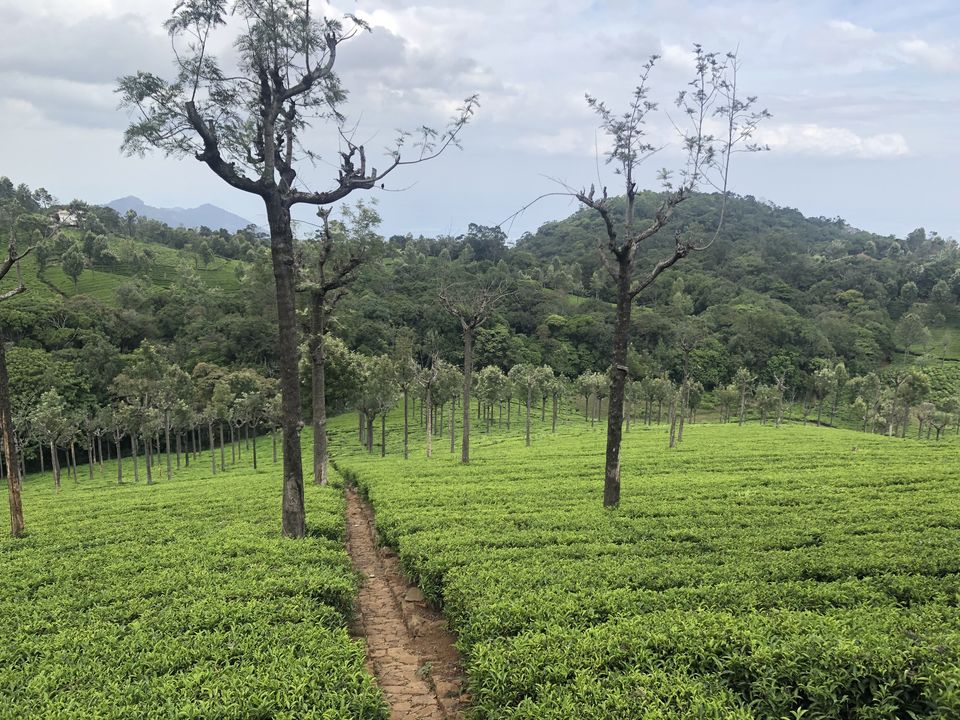 Next stop was Masinagudi and we chose Jungle Hut resort after reading its superb reviews on the net. The place lived upto the expectations and it was surely the highlight of our trip! I am totally in love with this place - the resort, location, surrounding, people, food - EVERYTHING is superb! The resort is located in a jungle just at the foothills of Nilgiris and there are spotted deer roaming around, langoors in the resort and on our last day of stay, we were informed by the manager that there's a tusker in the parking! We rushed to see the elephant and indeed it was there looking for food!
- Room: We booked the deluxe tent and it was a very nice, spacious room with enough space for 3 people. The room had all basic amenities but in my view, the lighting was a bit less and it would be good if the rooms could be more lit. They have provided towels, pool towels, basic toiletries, hair dryer etc. Ample seating space just outside the room. There were rabbits in our backyard and deer in the front!
- Staff & Service: Since we were out most of the time - once due to safari and once for trekking, our rooms were not cleaned but they ensured to leave fresh towels and drinking water outside the room which was quite thoughtful. The staff is amazing - the manager was quite friendly, he explained the "rules" of the place once we checked in and also helped us in booking a safari. He used to keep checking on our stay and also was our point of contact for any help (I am unable to recall his name!)
- Food: They have buffet for breakfast, lunch and dinner. Though the spread was limited but the taste was great. So no complaints.
- Activities: We went to 2 safaris - 1 in Bandipur and another in Mudumalai. The resort people help with JLR Bandipur safari and for Mudumalai safari, there's no option to pre-book and hence you need to go there and book. The resort arranged for a trek and bird watching which was again a great experience - the guy took us to a small hill nearby which had a Murugan temple at the top and the views from above were beautiful. While on the way, we spotted multiple birds and also saw an elephant and bison on another mountain. We also enjoyed the swimming pool inside the resort.
The next stop was another popular hill station in the Nilgiris - Kodaikanal, popularly known as Kodai. We chose Le Poshe resort for our 2-night stay in Kodai which was a good location for a resort away from the hustle-bustle of main Kodaikanal and the view of the valley from resort is quite nice. The hotel has ample parking space and the reception interiors are beautiful. The rooms are extremely small in size and there's hardly any space. Room has all basic amenities but it would have been good if there was a small balcony or a sitting area. The one with our room had a seating area in the lobby without any view. The restaurant has good food options and their dinner and breakfast buffet is amazing. Great spread, great taste and the staff is also very courteous. Overall a good stay and would recommend it.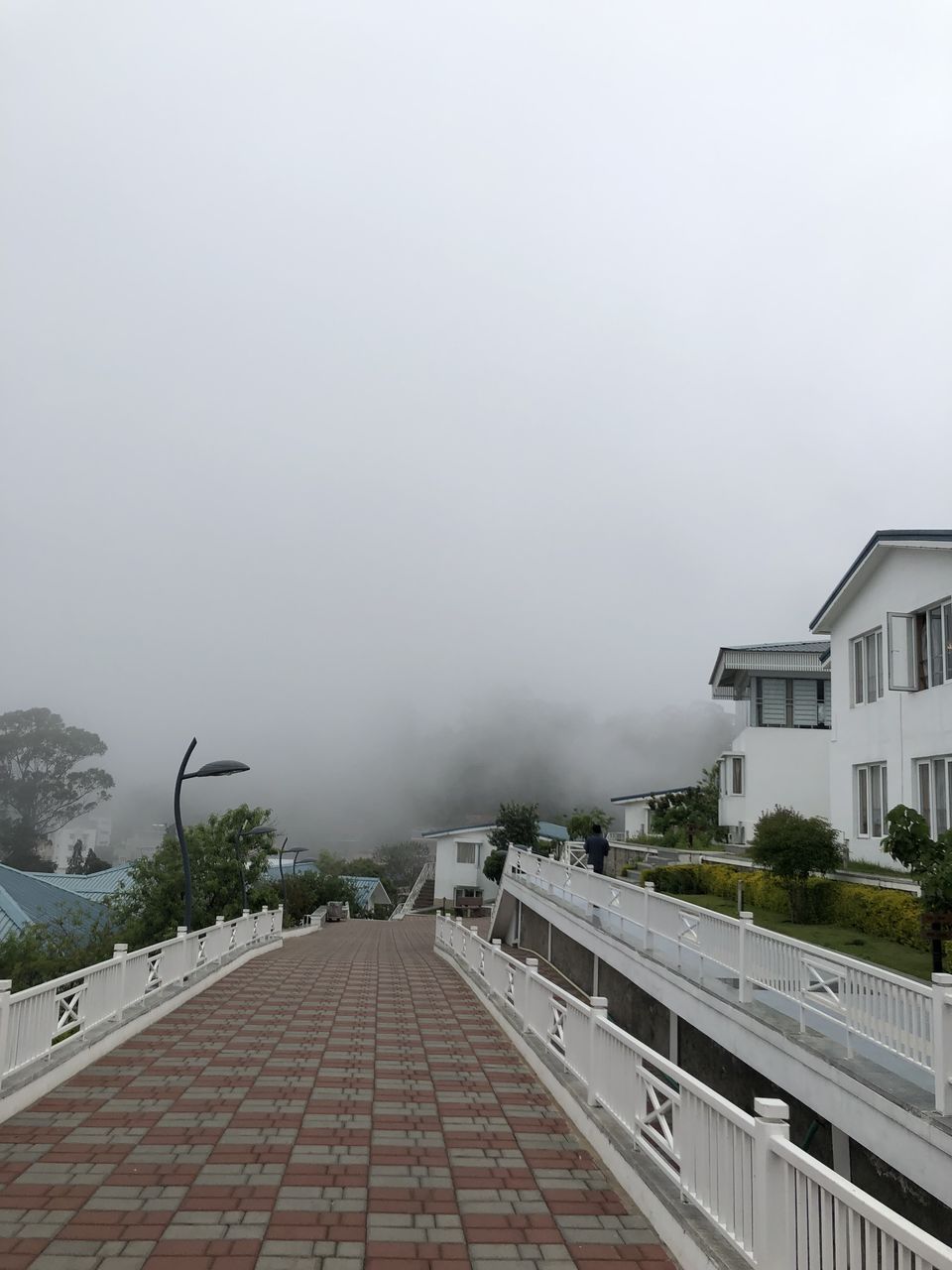 The last stop of our Nilgiri hill station hopping was Yercaud. A small, quaint hill station which is popular with locals is known for hikes and we saw a no. of hikers on our way. We stayed at InDeco's Lake Forest Hotel which is located in a coffee estate and very close to the Yercaud lake. Sadly, the resort or the rooms don't have lake view.
The rooms are big and spacious but I felt that there was a lack of few basic amenities and I really missed side tables near the bed. The bathroom is open (there are only curtains and no doors for locking). The food is good; we had filter coffee in "beans and brews" and it was great. In our 2-day stay, they had breakfast buffet only on 1 day and on the other day, we had to opt for al-a-carte since there was no buffet option. There are not much activities to do around - the lake is nearby (walking distance). All you can do is relax, unwind, read a nice book in your verandah and enjoy the surroundings.
Best thing to buy here are spices, coffee and to my surprise AVOCADOS which are way cheaper than what we get in cities like Pune. So I stacked up a lot of avocados to take home! :)