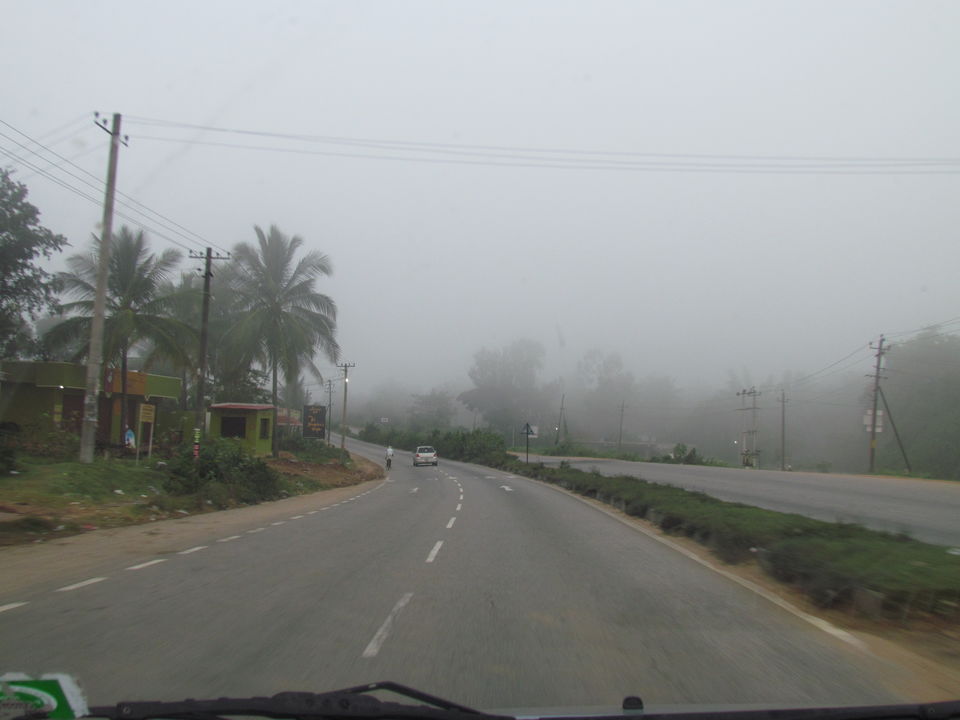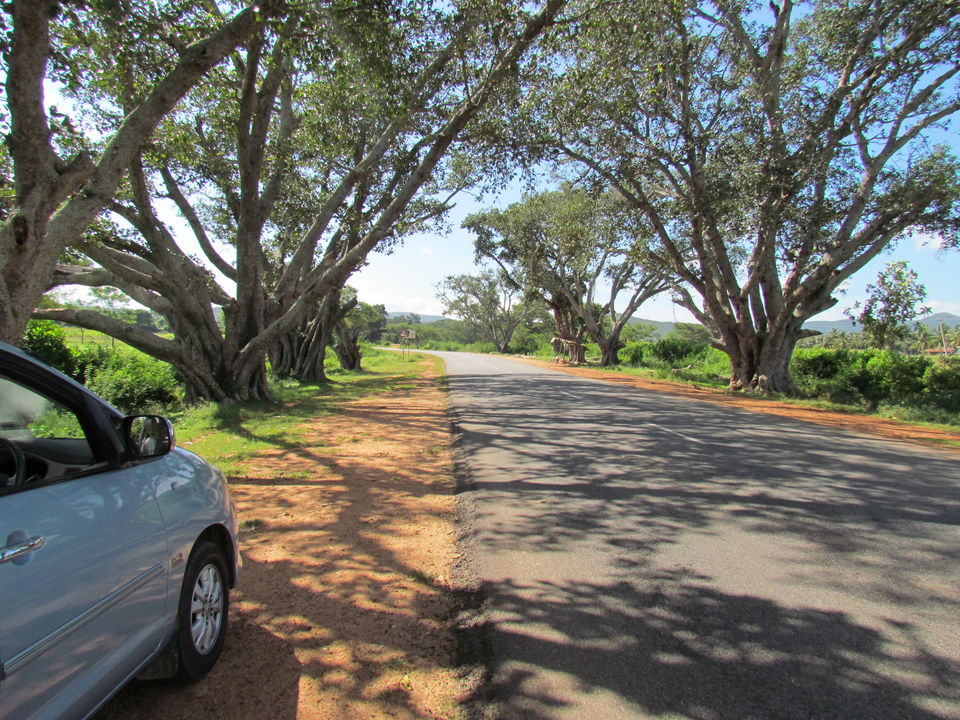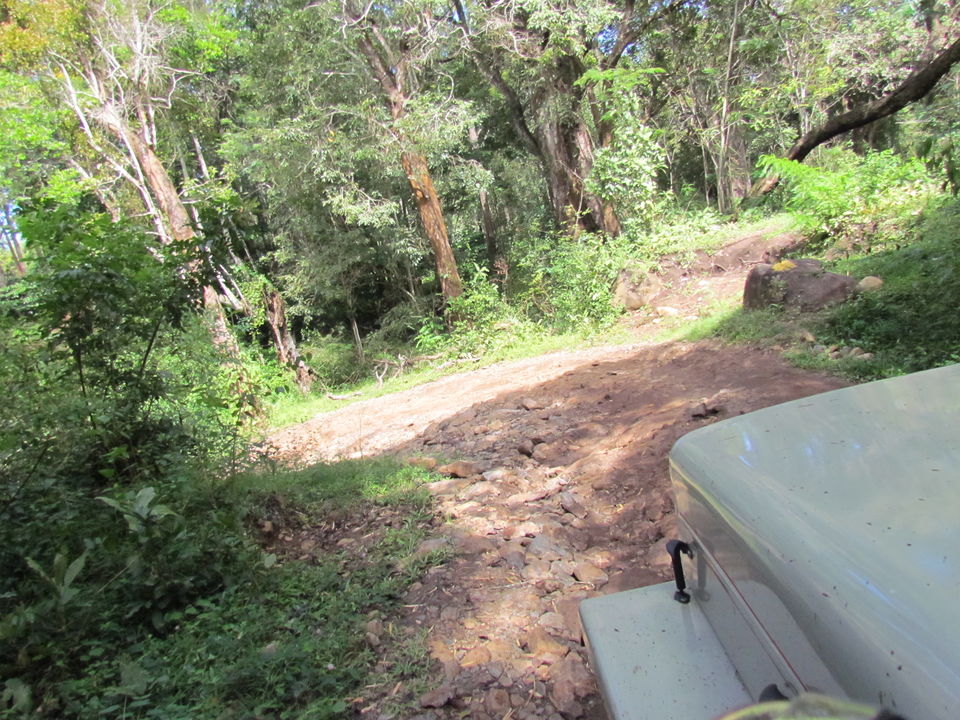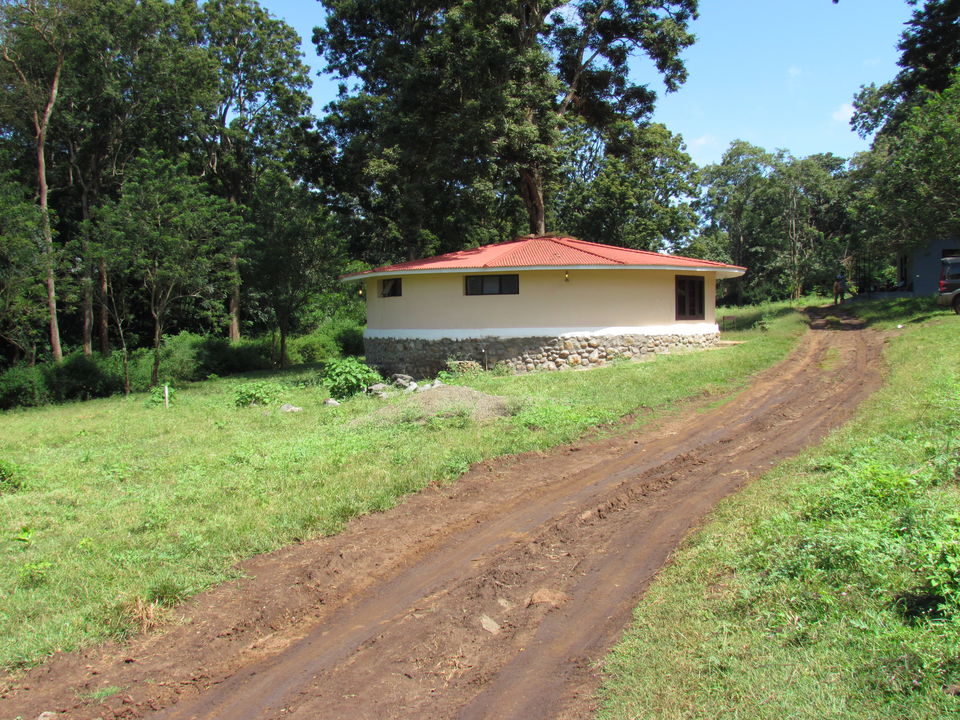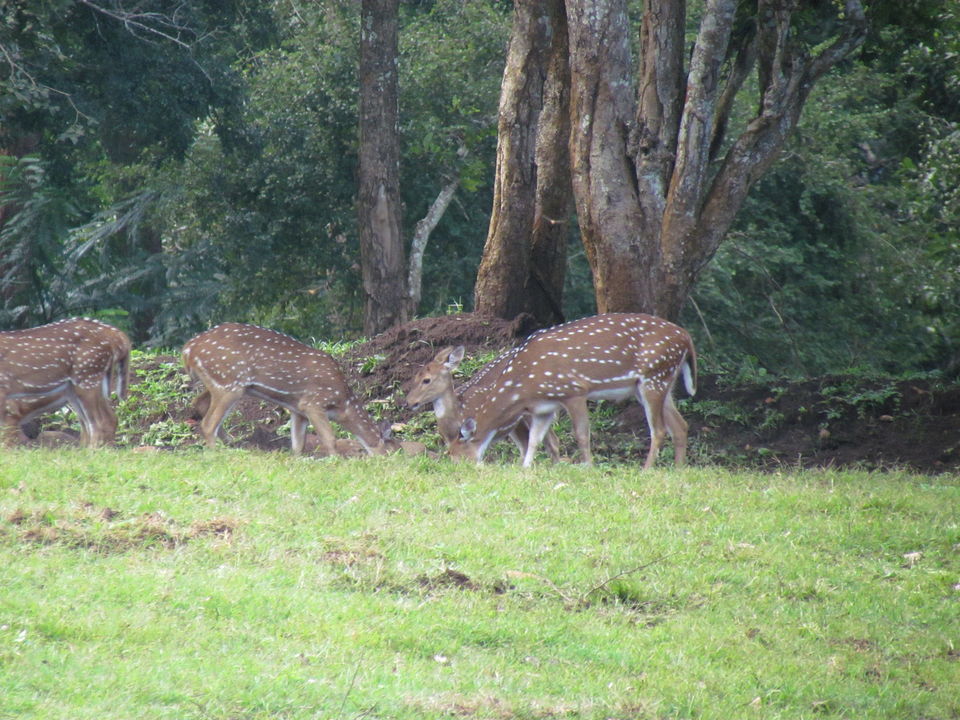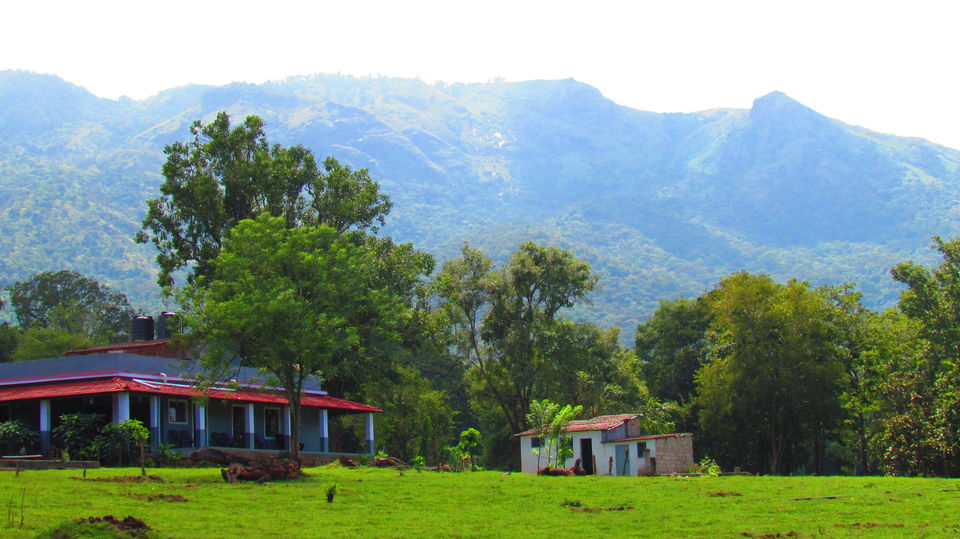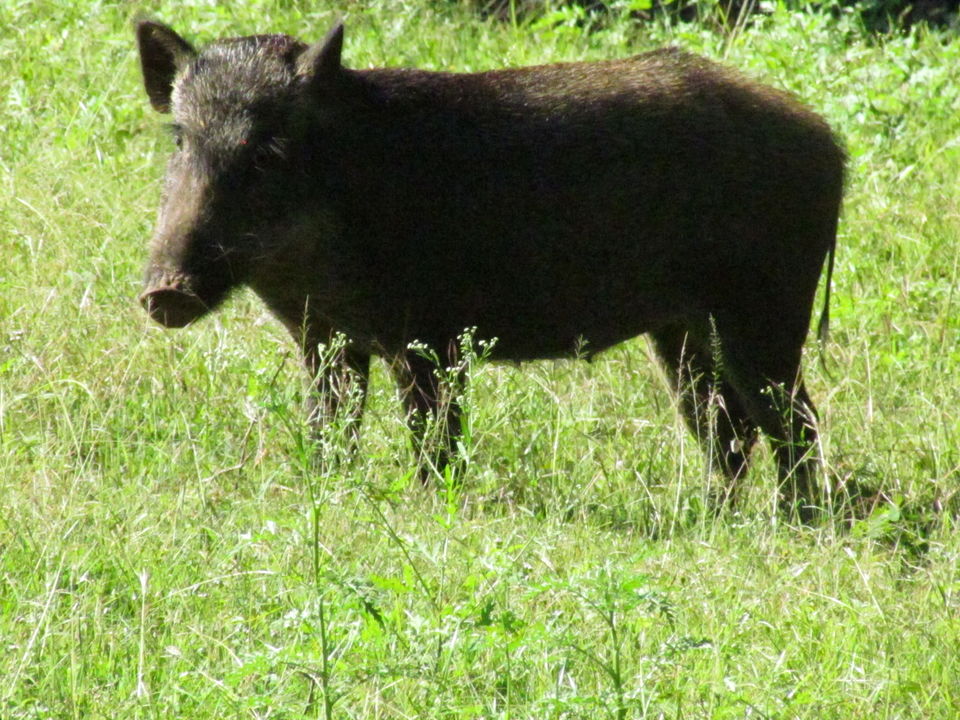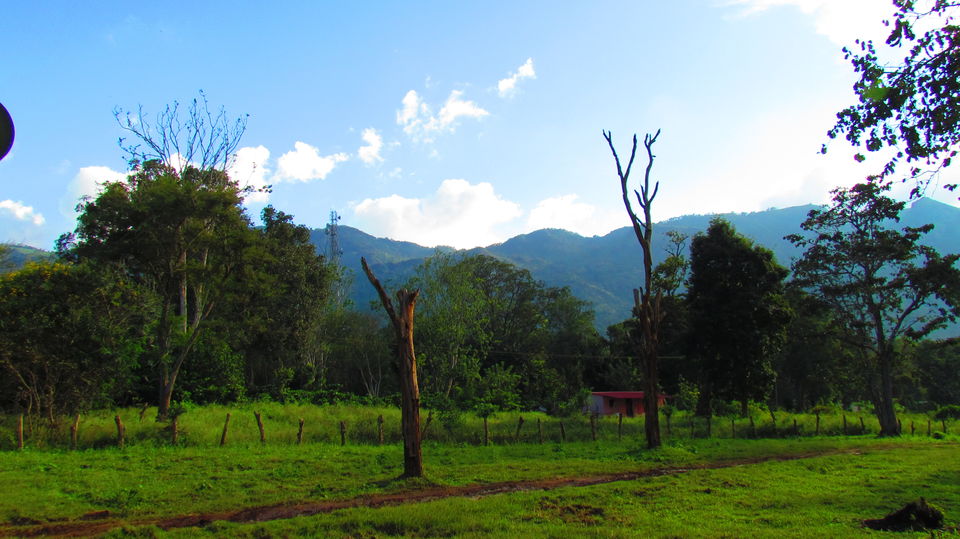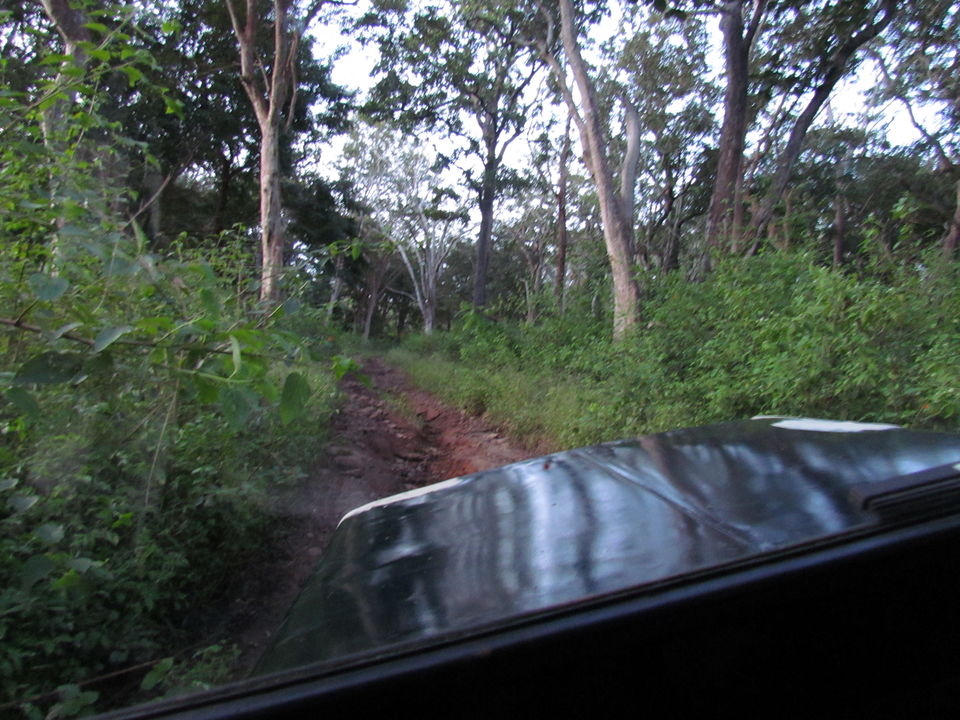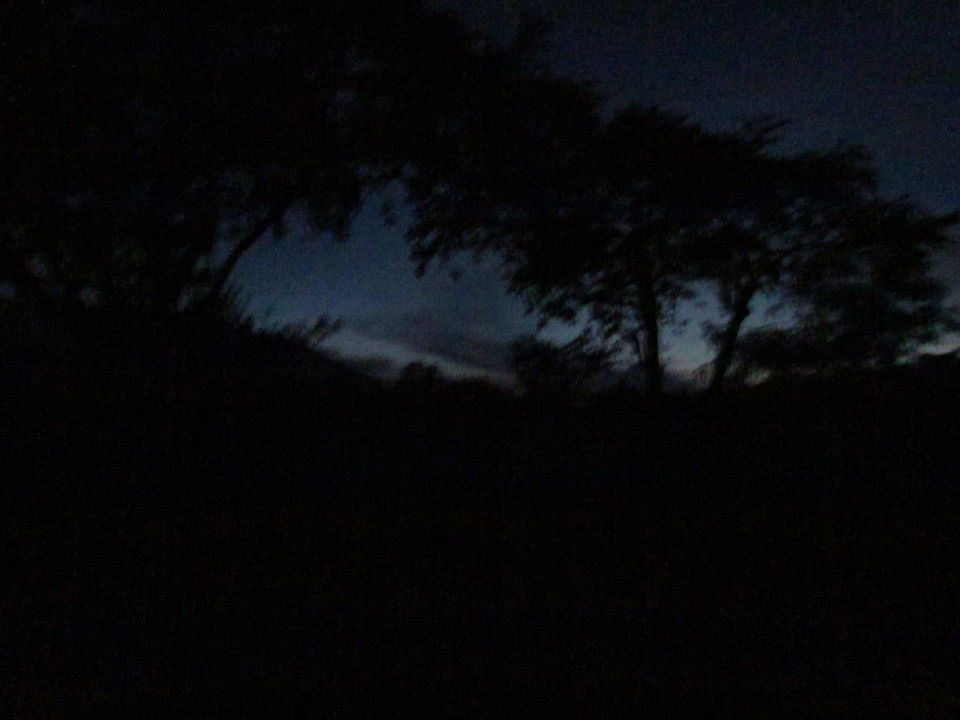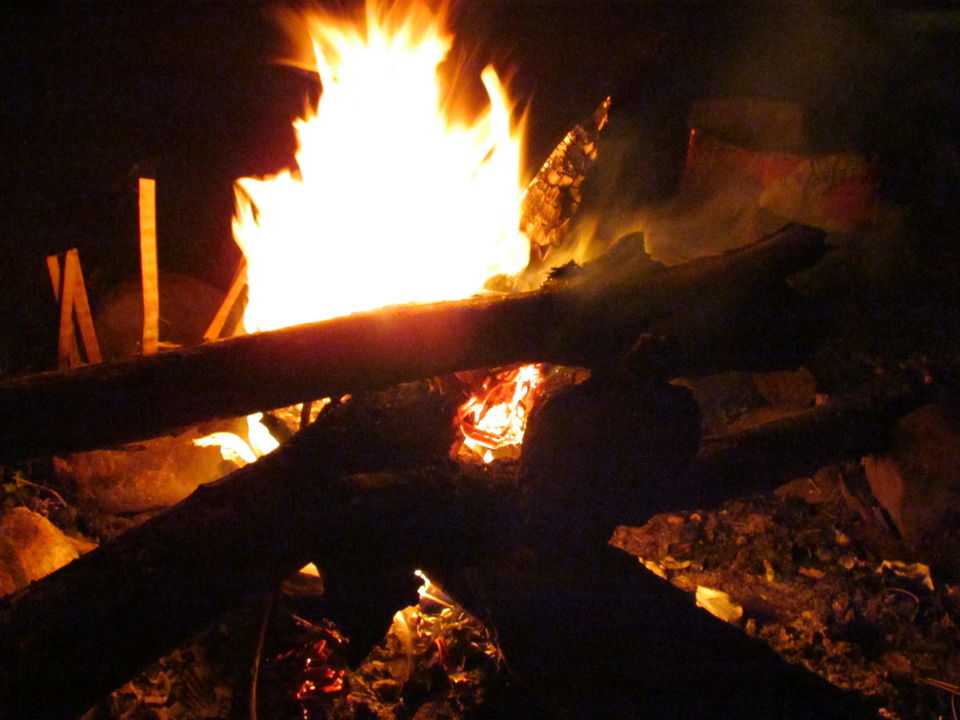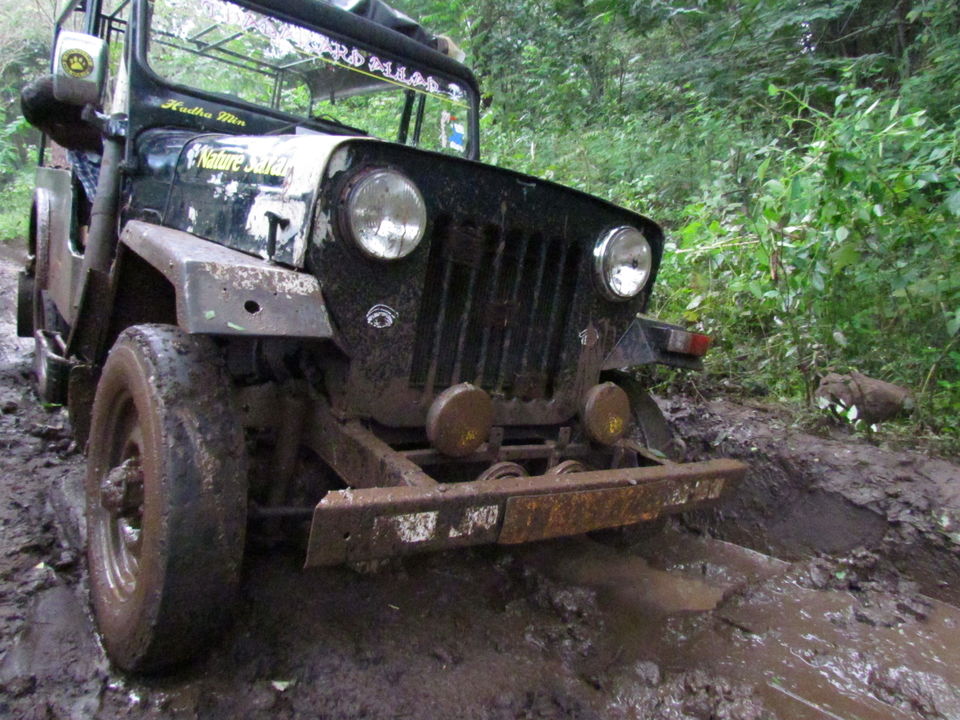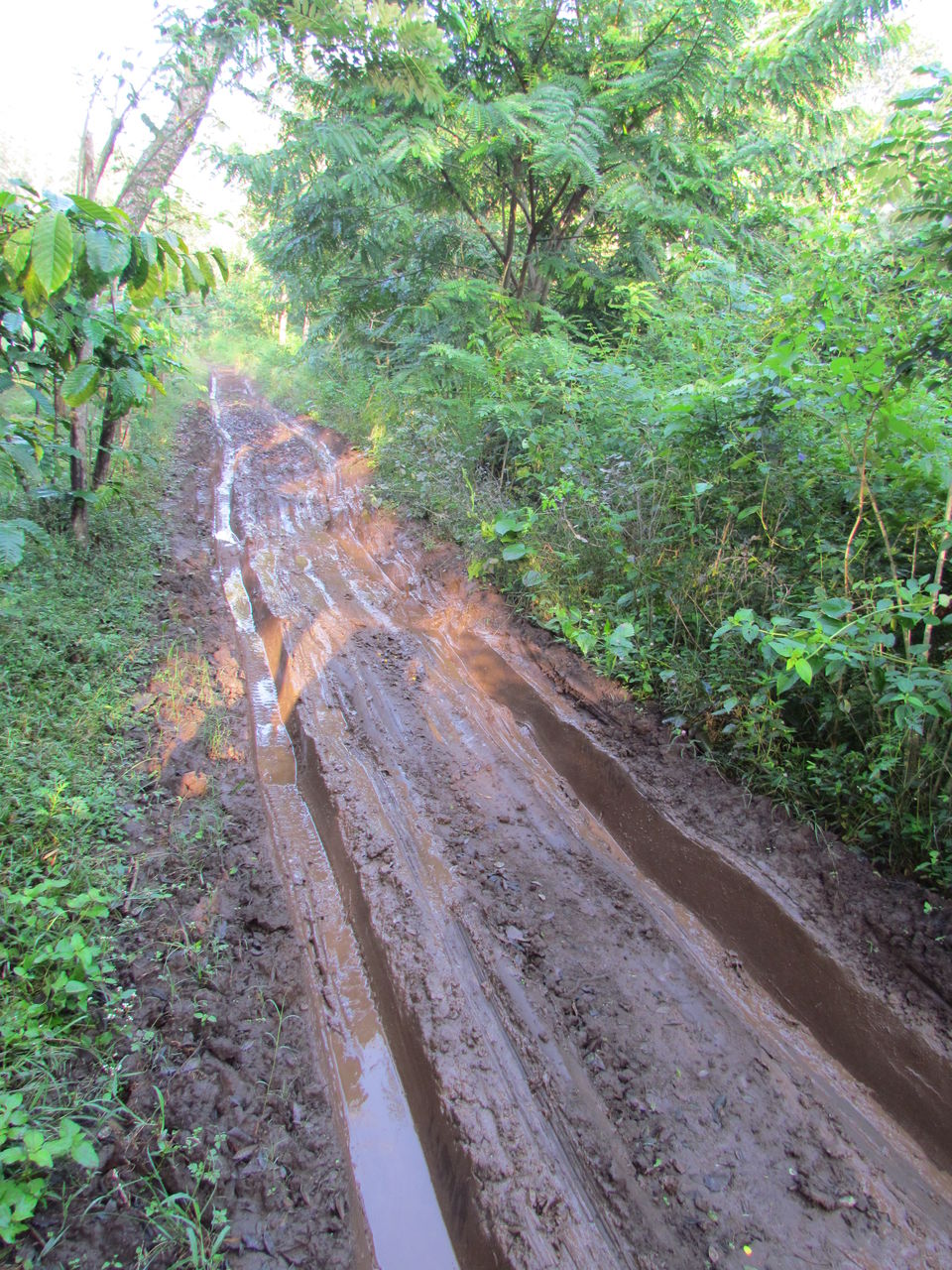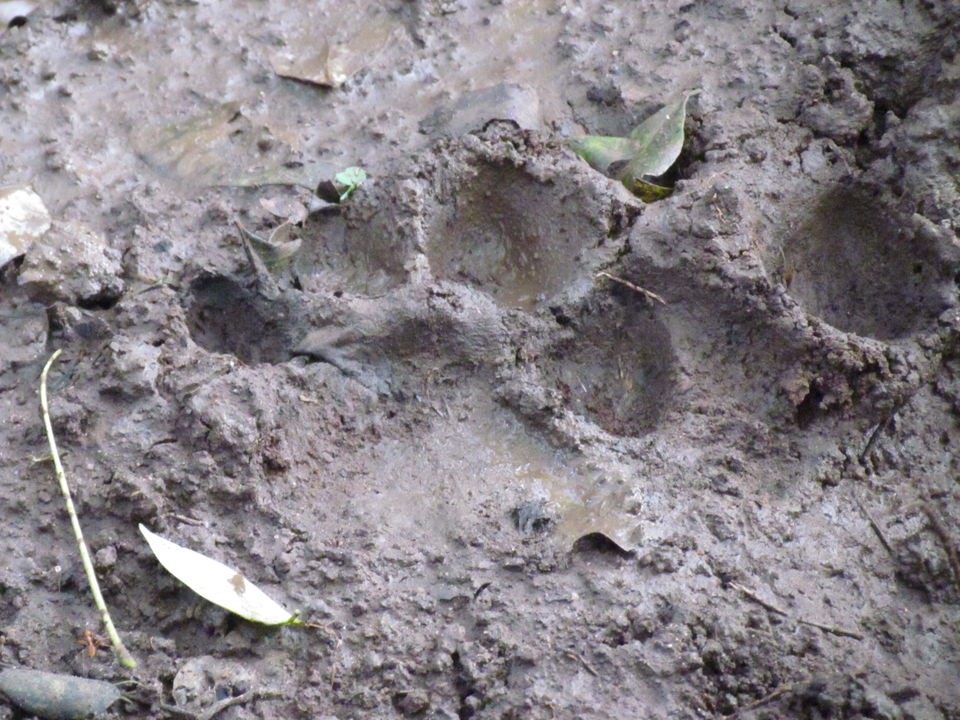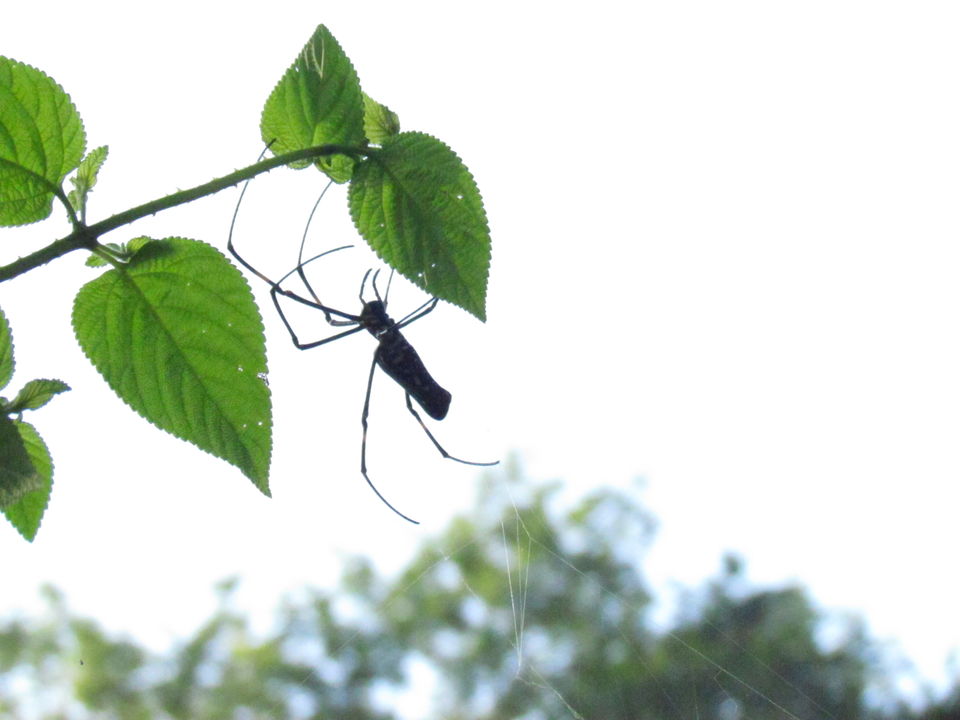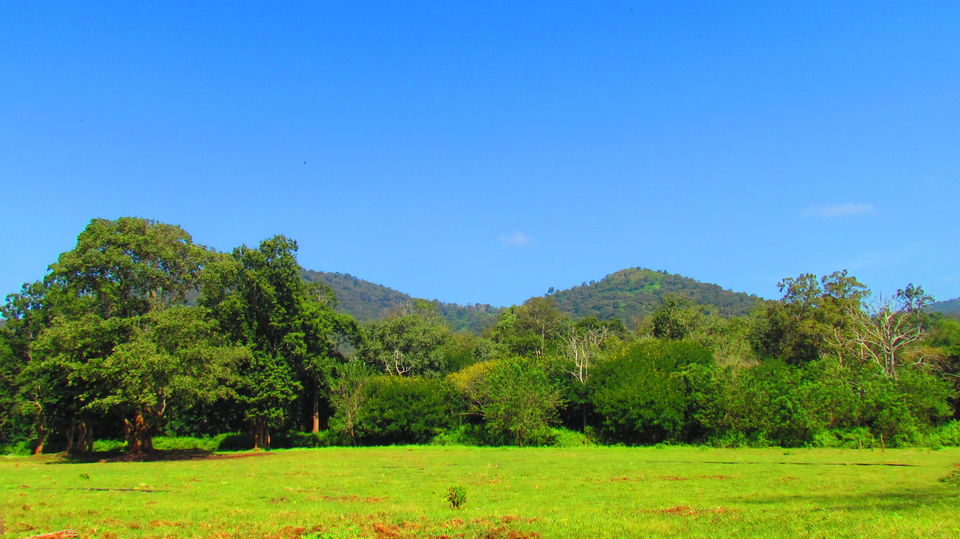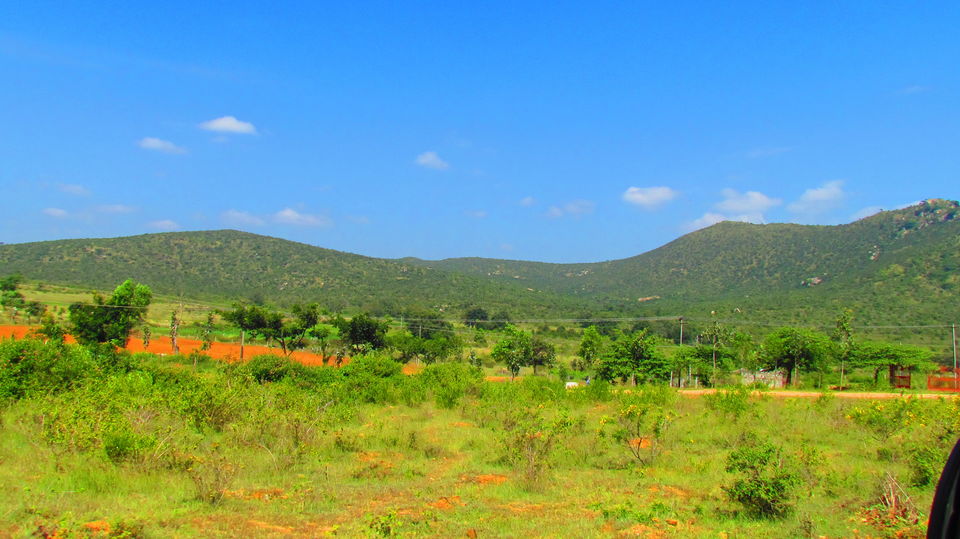 Missed encounter with the big cat, at Masinagudi Last month one of our colleague from US came to Bangalore. It was his first visit to India and he wanted to see some wild life. When it comes to jungle trips; we have plenty of options around Bangalore. There are so many national parks within more or less 250 to 350 KMs of drive radius. While planning for the trip my first choice was Bandipur, because it has some decent staying options and during our last visit we spotted many animals during the safari. Overall, the trip to Bandipur was awesome so I wanted to take our friend to a place, which has already been tested. After initial planning we were all set to book MC Resort, Bandipur. But one of our colleague Ramesh said we should consider going to Masinagudi, He knows one place which is deep inside the Mudumalai Tiger Reserve and offers real thrill of jungle. Masiangudi is just 30 KM further drive from Bandipur and would hardly take an extra hour to reach and if we start a bit early we can easily reach there within stipulated time. So there was no second thought and we decided on this place. We called the owner of The Whistling Woods and transferred some initial booking amount to book accommodation for 6 persons. I already checked their reviews in Trip Advisor and was pretty sure we cannot drive up to the resort by our own. Plus none of us own SUV to carry six passengers, thus we booked an Innova. So everything was confirmed and we were all set to escape from busy city life for two days.
Day 1
Our goal was to reach Masinagudi as realistically early possible and to leave Bangalore city limit before 5. The car came first to my place at Whitifield at 3.30 and picked up our guests and other guys from their hotel at Marathalli at 4. Next we picked up another fellow from Electronic City and took NICE road. The route was pretty much simple. We decided to take Mysore Road (SH17) to reach Mysore and take NH212 (Mysore – Khozikode Road) from there till we reach Gundlpet. From Gundlpet SH67 will take us to Masinagudi via Bandipur. There was another option to take Kanakpura road from NICE road and reach Gundlpet bypassing Mysore. This is much more scenic and fun to drive, but does not have any decent place to eat. As we started very early, definitely needed some places to have good breakfast. So we decided to take route number 1. There was not much traffic in Mysore road; only some buses till Bidadi carrying workers to Industrial Area. Our first pit stop was at Basavanapura for having some hot chai and sutta. It was first experience of our guest to have tea from Indian roadside stall in earthen cup, and he did enjoy it. When we resumed our journey it was still dark but dawn broke slowly as we cruised through empty highway. After sunrise we got some fog but it was not causing any problem for driving. Rather the fog and mist brought fresh beginning of the day.
We reached Mysore before 8 and stopped at Kamat for breakfast. We spent some time here and ordered lot of foods as all of us were very hungry. Our foreigner friend also enjoyed his Dosa and South special coffee. Started the journey again at 8.30 and continued on the route we planned before. We took couple of bio breaks and had tender coconuts before going inside the Bandipur Forest because stopping inside the national park is strictly prohibited.
Masinagudi is situated inside Mudumalai Tiger Reserve forest (Tamilnadu), which is part of Nilgiri Biosphere region like Bandipur National Park (Karnataka), Nagahole National Park (Karnataka) and Wynad Wildlife Sanctuary (Kerala). While crossing the state border our car was stopped by Tamilnadu officials and each and every corner of the car and our luggage were searched thoroughly for liquors. It is illegal to import alcohol in Tamilnadu from other states. We reached Masinagudi town before 11 and called Arun; the owner of Whistling Woods for further direction. He asked us to take a right diversion and drive for another 5 KMs up to Singarapost. Arun told us to park the car there and he will arrange a pickup van to take us to the resort. As per him the road is not "do-able" by our car. I was surprised indeed; I mean we were driving Innova! The car was parked near Singra hydle power station and we boarded the pick up van. Soon I realized why Arun advised us not to drive! Initially the van was going through the coffee estates but after some point there was practically no road. The vehicle was shaking like anything and the ride was totally bumpy, there were frequent sounds of rocks knocking and scratching at bottom of the car . Our driver also came with us to see how the road is ; he was not very comfortable in keeping our vehicle at Singara post . But after seeing the condition he said "no way"!
After humpty dumpty ride of 10 minutes reached the resort. It was quite a place, right below the hill range and inside forest. We booked a two-room cottage for 6 people. Inside the property they have a main office building where some accommodations are available. Plus they have some more cottages scattered here and there. Our one was the furthest from the main building and was closest to the woods. Thick jungle starts just after 30 meters. We found lots of deer's and wild boars entering the ground even during the daytime. From the staffs we came to know elephants, bisons and bears are regular visitors and not very friendly ones to say the least.
We reached the resort by 11.30 and had to wait for 1 more hour since the rooms were not ready. They served the lunch a bit late but that was not unexpected. Being inside a remote jungle and managed by minimum people the delay is inevitable. The lunch was plain and simple ( Rice, Sambar, Rasam, Chicken , Papad and Curd) but in abundant quantity and very tasty . The resort also arranges for private jungle safari by semi open Jeeps and we booked the evening safari for Rs.2500. The jeep came in right time and we started after having cup of hot tea. I must say I have never ever done anything like that in life! My earlier safari experience was in Bandipur but it was a Govt safari and they follow a designated route. But here there was practically no route. The jeep was moving through all kinds of un-drivable conditions, thick forests, high grassland, slushy and muddy patches, and rocky pitch. At some points the car literally tilted 60 degrees and for a moment I felt we would topple. But kudos to Mahindra 4×4, it was able to sustain all kind of turf without a problem.
Soon it became very dark and the visibility was near zero; not just due to darkness but also due to thick forest. After some futile efforts of spotting animals the guide ( cum driver) took us to some open grass land. I guess animals regularly visit this place and two more cars also stopped there to try their luck. Guides told everyone to keep quite but some travellers from other cars took pictures using flash, smoked, and made noise like anything. Anyway we are humans, we have right to spoil and disturb nature. The place was so magical; pitch dark in every corner and sky dazzling with thousands of stars! It was surreal! The guide told me not to get carried away and stay close to the jeep, he said " you can not see them in dark but they can definitely see you"!
After some time he signed us to get into the car as he heard something, which our urban ears missed obviously. He suddenly started the engine, beamed the searchlights towards the direction of the sound and there we saw a huge bison feasting on the grass. It started running and our car went right after it. It was quite a chase, through thick high grasslands. But soon we lost him. We saw some deers and thought that, that's all our luck has to offer today, but the surprise was still waiting. On our way back to resort we spotted a big pack of bisons and a poor cheetah attempting to hunt them. The cheetah was certainly not liking our presence and left without having his dinner. We were so amazed that decided almost instantly to go for the early morning safari next day again. After we came back from the safari the resort people set up bonfire next to our cottage. It was pretty much dark except the lights of the cottages and the fire they lit. We sat next to the fire and enjoyed our drinks .
Soon some fellow travelers staying in another cottages joined us. These guys seemed pretty much regular to this place and quite knowledgeable about Masinagudi. In fact they come to Whistling Woods for five to six times a year and they are doing it for last 8 years. Man, why would someone come to same place again and again, year after year? I know the answer now. The resort guys brought the dinner by car and kept in our cottages. The food was again good. This time they served Chicken biryani, chicken curry , raita and chapatti. After having dinner we spent some time in chitchat and went to bed as we had to wakeup very early for the safari. Before going to bed we took all the leftover food items inside our room, because bears often come here in search of foods and they can smell it from quite a distance.
Day 2
It was still dark and very cold when we woke up next morning. There was heavy downpour in the night and weather was still moist. But our sheer excitement helped us to wake up and get ready even after the booze we had last evening. This time our journey started with more shakes and jerks because the pitch became too slushy and muddy due to heavy rain. After one and half kilometers the jeep suddenly stopped and at that point we were not at all aware what else is waiting for us. It seemed the car got stuck in mud but we were not at all concerned after seeing super performance of Mahindra 4×4 last evening. But soon our confidence started fading as the car was unable to pull out itself. We all got down and started all possible trick to free the car but all in vein.
The driver put the engine in full throttle and it was smoking like anything, we could also smell the burning smell of rubber but nothing actually helped. Another safari car came and joined our efforts but that too did not do any good. They left as their passengers were waiting for safari. Before leaving they mentioned of spotting some fresh pugmarks nearby! We asked the guide to call for rescue but there was no cell phone coverage. So this was the situation. Our car broke down in thick forest, we got stuck for more than two hours, there was no mobile signal to call for help, our driver and his helper pretty much gave it up, one of us had a flight to catch to attend visa interview and we were running short of time and lastly there was sign of tiger being nearby! As there was no progress we decided to go back to resort by walk and take the risk. As planned we trekked through the jungle. The walk was difficult though the dense forest and on our way we found several foot marks of elephants and fresh pug marks.
We were worried yet excited at the same time! Anyway soon we reached the resort. Hot water was available so we took shower had our breakfast (again it was very tasty specially the pongal ) and checked out. This time we wanted to take a different route. The other group of travelers I mentioned early had come through Bachahalli and they saw a large herd or elephants en-route. They suggested we could also go via this route and take our chances. We all agreed on this and briefed the driver accordingly. There is a diversion just before Bandipur forest camp if you are coming from Tamilnadu, take right there. You have to cross resorts like Country Club , Tusker Trails etc and continue on same Mangala Village Road. The road starts deteriorating as you go more and more towards Bachahalli and at some points there was practically no road. I checked in Google Navigation and yes there was no mark of road. Our ride was totally rough and for direction we had to depend on stray villagers. The view of Bandipur Range was very good but nothing extraordinary.
There was no sign of elephant or any other animal. Actually we miscalculated our timing; it was already late and chance of spotting animals is least during this time. I would not recommend this route to anyone. This detour wasted our 2 hours and we decided not to stop anywhere before we reach Bangalore as we had limited time. En-route we picked up lunch from KFC drive-in at Mudugere and continued on Mysore-Bangalore highway. We reached Bangalore by 6 PM and then headed to our home. Now I know after coming back from the trip why that group of fellow travelers keeps visiting Masinagudi again and again, because I can hear the call!
This trip was first published on https://siddhartasaha.wordpress.com/.
Please click below to see my travel vlogs here and subscribe to my Youtube channel.