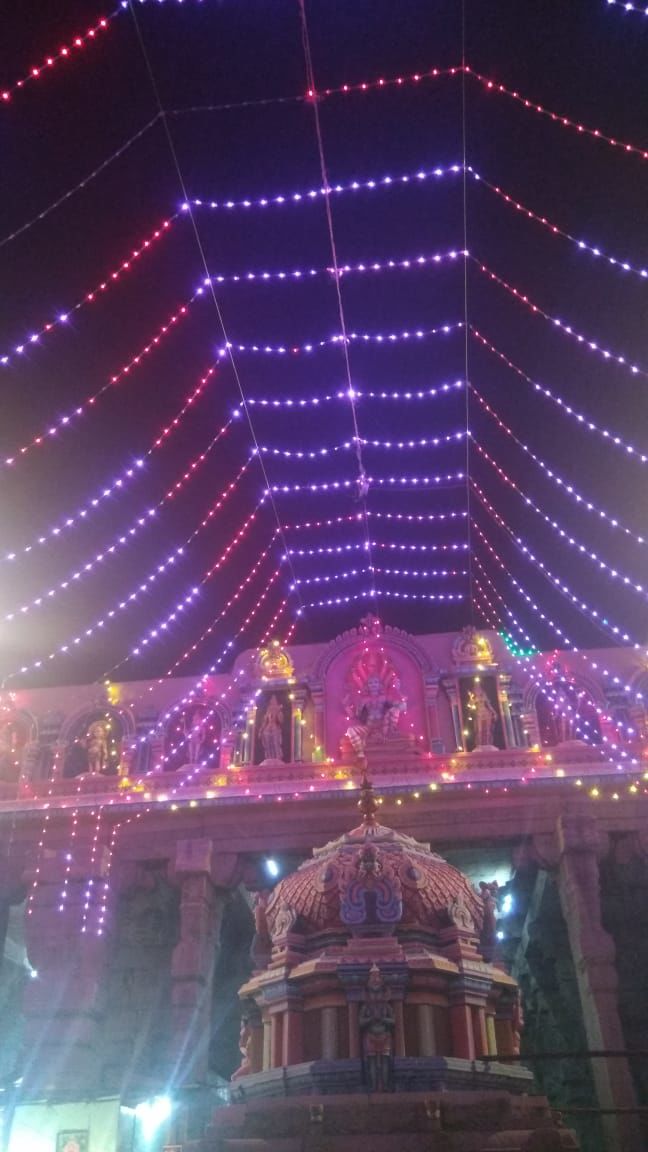 Tiruchirappalli otherwise known as Trichy is a place of rich cultural heritage and the land of ancient temples. The city represents a beautiful amalgamation of both old and modern architecture with local markets, educational hubs and infact a busy city. It is well connected by all means of transport via airways, railways and roadways.
Accessibility
You can board a bus from Bengaluru, Chennai or Coimbatore. This is the easiest means of transport.
The city is also connected by a good railway network.
The city also has an airport which is connected to all major cities.
Accommodation

There are a few good hotels near the airport but little on the expensive side for regular travelers. I stayed in SRM hotel which is approximately 2-3 km away from the airport. It is a standard hotel with a bar, ayurvedic massage centre, swimming pool and also has cozy cottages to dwell in.
The only inconvenience I found was most of the hotels clutter in and around either the bus-stop/railway station. Those areas were always bustling with vehicles and overtly crowded. I am a person who prefers a peaceful sleep after a long travel. So, I found this little little discomforting. The presence of good hotels inside the city was little less. So, I preferred staying in the SRM, which is both comfortable and peaceful.
https://www.tripoto.com/trip/check-out-this-awesome-villa-in-trichy-the-srm-hotel-5e186878ad0e1
Apart from this, travelers opting through railways/ buses can opt for OYOs as a lot of budget friendly hotels are clustered around these areas.
Trichy being a very old capital city to the Chola dynasty in the 3rd Century BC has a lot of temples and the most famous being The Rockfort Temple. When I initially arrived here, I never expected this place had so much to offer. I was there on a work visit, thought to hire a local vehicle and explore the city. Indeed, it is an old city with a flavor of modernity.
Travelers arriving on a group may hire a four wheeler to take a city tour at the cost of Rs 250 per head for a group of 5.
Here are a few recommendations for all my readers.
1. The ROCKFORT Temple
The central attraction of Trichy is the Rock-Fort Temple which is built on a large rock with a height of 85 metres. There are around 340 odd steps one has to climb to reach the top , known as the Ucchi Pillaiyar Temple. It is dedicated to Lord Ganesha ( Indian God).
2. Shri Ranganatha Swamy Temple
This historic temple is ardently revered by the Hindus. Boasts of having 108 Divya Desams dedicated to Lord Vishnu (Hindu God), 81 shrines and runs a free kitchen making it the largest working Hindu Temple in the world( Angkor Wat being the largest). Built in a Dravidian architecture, the temple holds the history of Vaishnavism in India.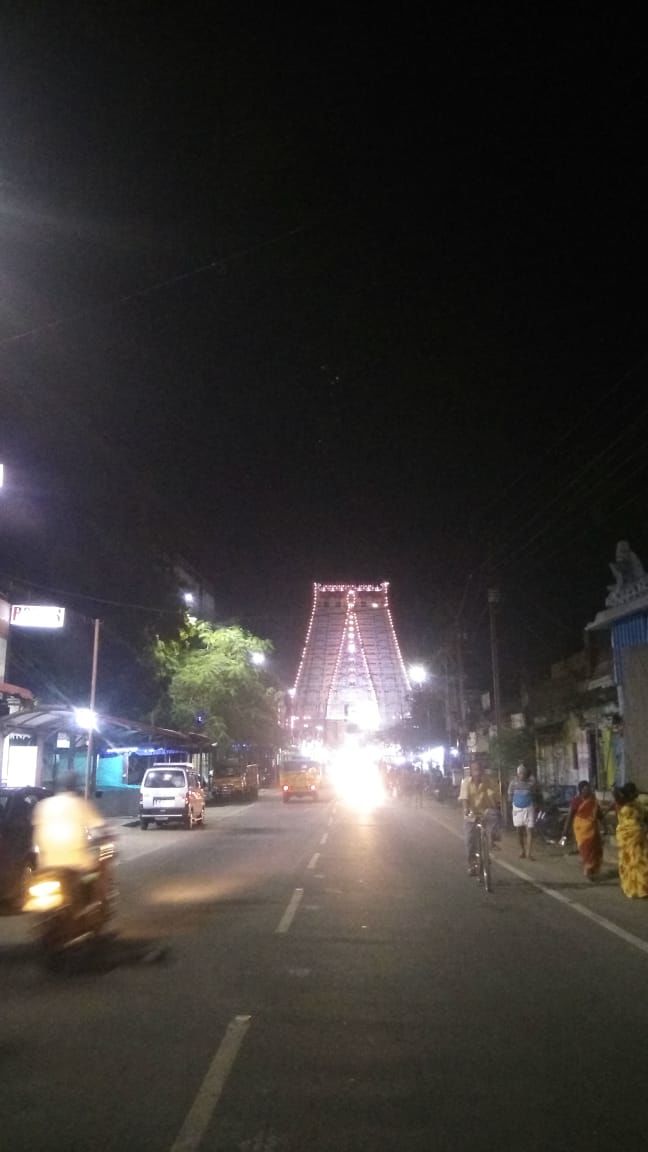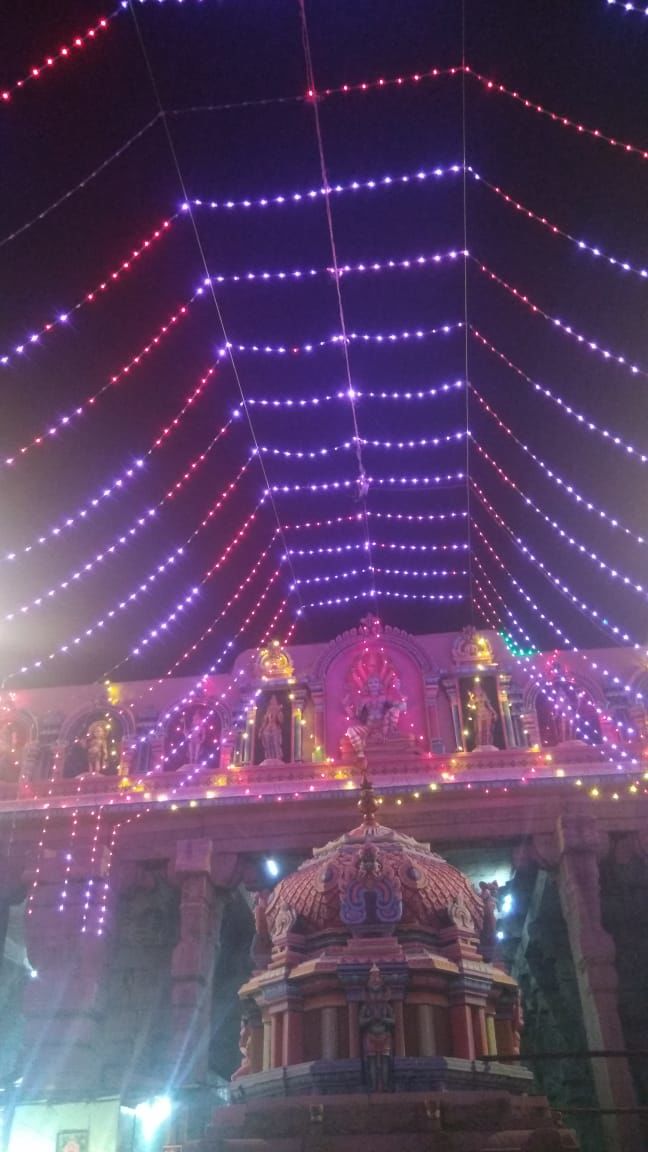 3. Take a stroll in The Kallanai dam
Often known as the oldest water diversion in India which is still in use, viewing a sunset in this dam is a treat to any visitor's eyes. The soothing water flow and the orange hues painted by the setting sun, can lit anybody's heart. Take an evening stroll on this bridge and enjoy the local vibes.
4. Visit Shri Brahmapureeswarar Temple
There is a myth associated that there is only one Brahma temple in India that in Pushkar. Though, it is the oldest one, apart from Pushkar, there are a few Brahma temples in India. There is one in Thirupattur, located around 30 kms from Trichy. It has a unique believe attached to it, where devotees visiting and praying sincerely in the temple premises will experience a change in their destiny.
5. Try the local delicacies
Yes, any travel will be incomplete if we don't try out their local delicacies. Just walking towards the Shri Ranganathaswamy Temple, one will come across the delicious parottas which is important local cuisine of Trichy and as well as most of South India. While taking a stroll on the Kallanai Dam, one can try out the delicious fish fry. They are fresh water fishes picked from the river water, deep fried and later mixed with the Indian spices to give an amazing flavour. These are some of the specific local food I would recommend.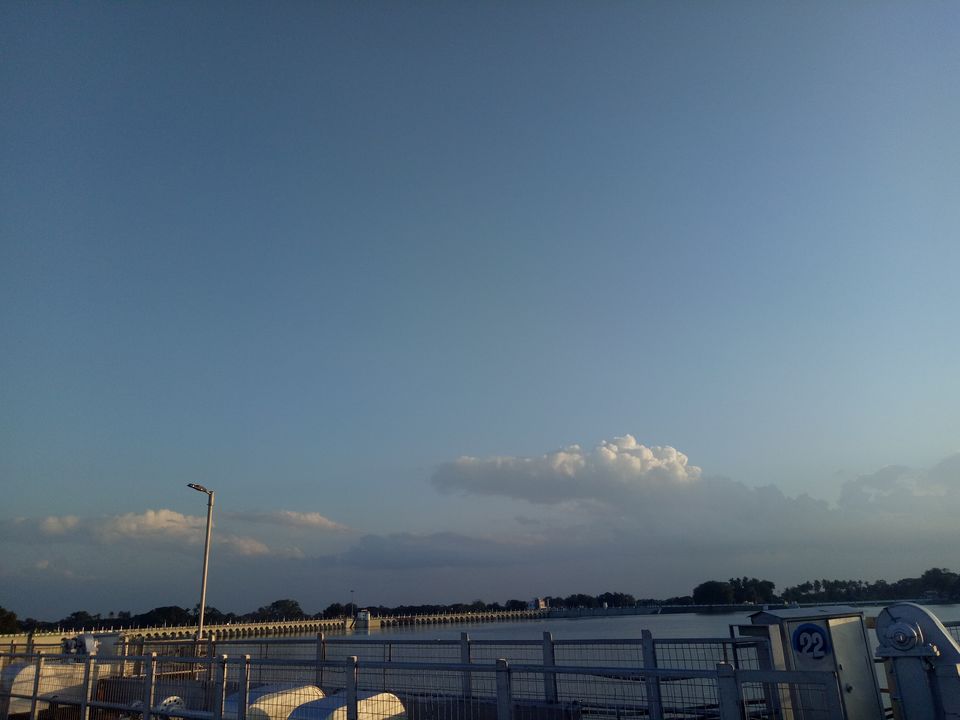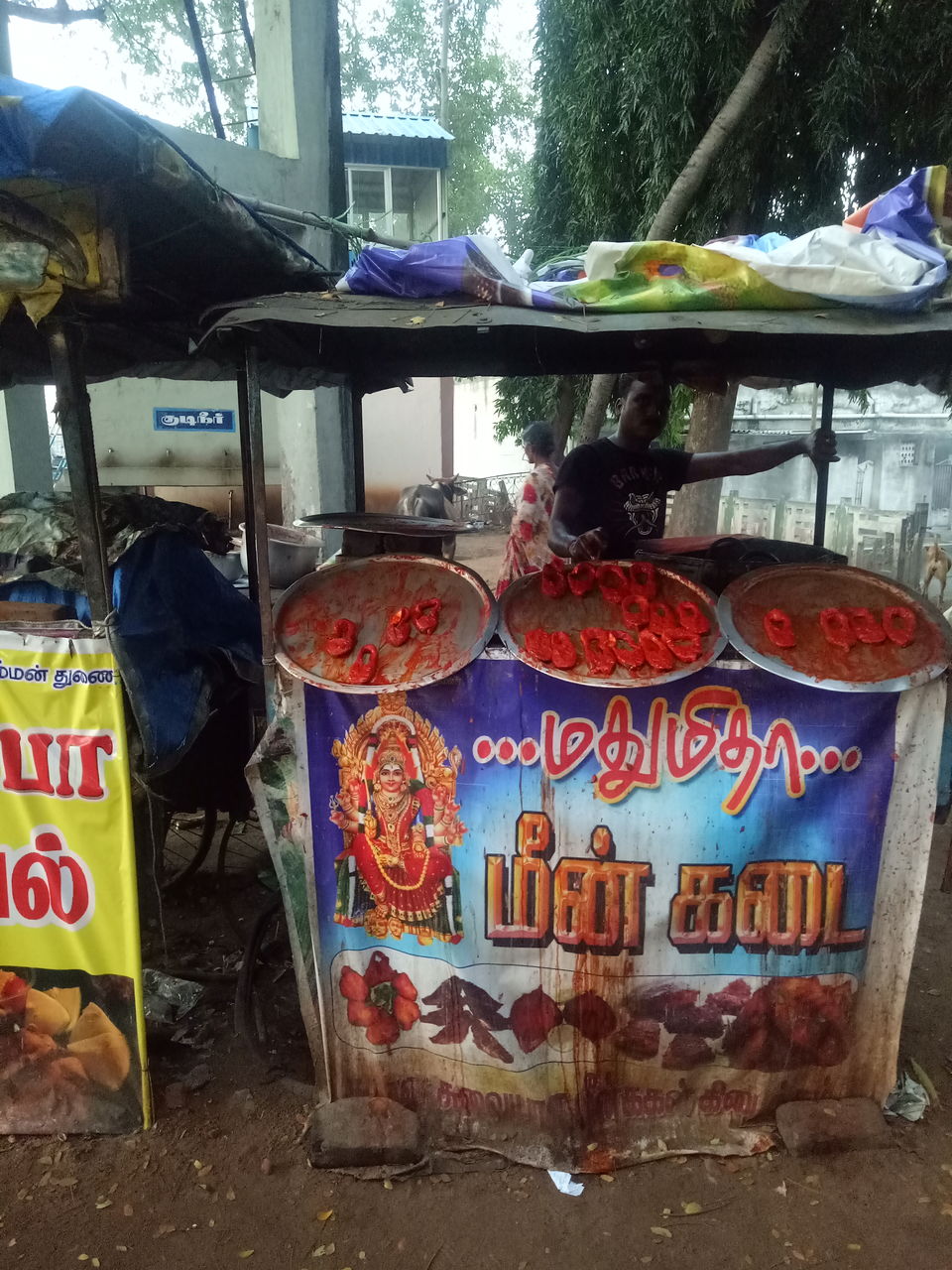 Though this place is much underrated in India but it has a great cultural and historical relevance. The place stands strong to the test of time and has witnessed a lot of dynasty rulers and evolved rapidly.
Enjoy an evening in this city of Temples in South India. Have a cultural walk.
#beautifuldestination #templesofindia #travelwithsassygirl #tripotocommunity