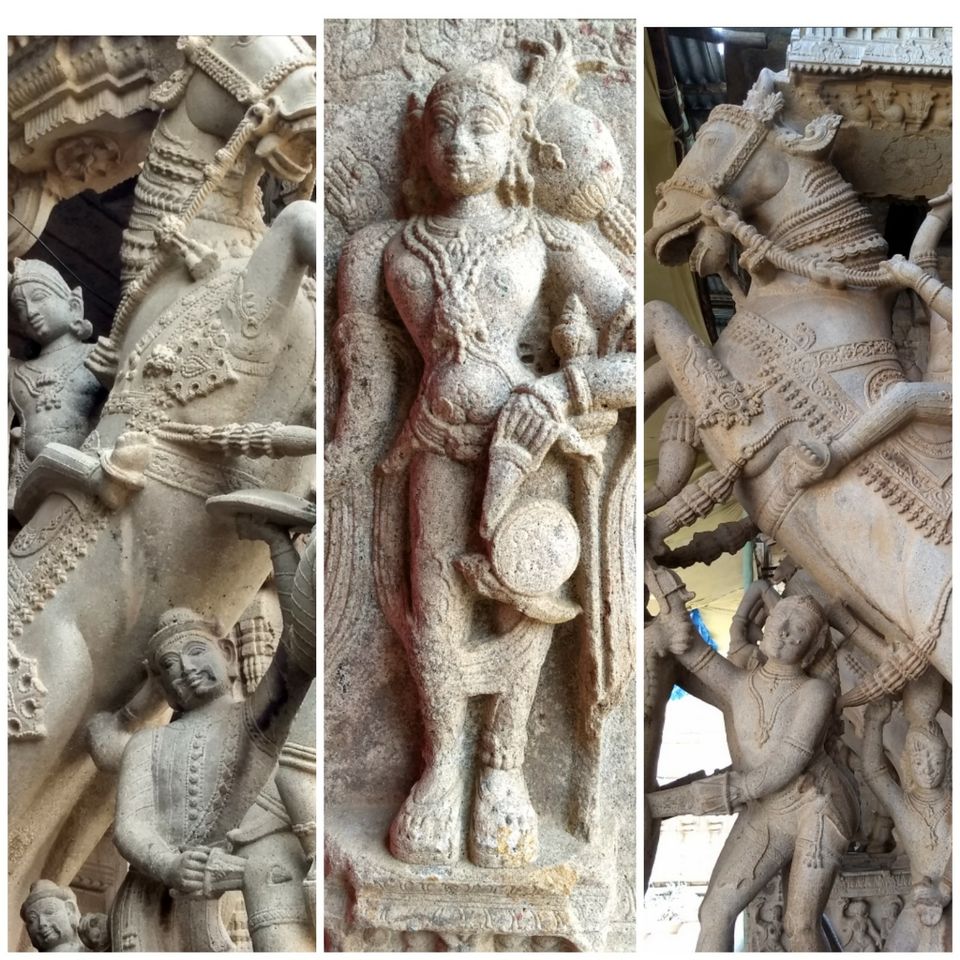 Wouldn't you be surprised if I say there is a 1000 year Old mummy well preserved inside the premise of Sri Rangnatha Swamy temple in Sri Rangam, Trichy.
After spending an entire week travelling across Rameswaram, Kanyakumari and Madurai my next destination was Trichy to visit the infamous Sri Ranganatha swamy temple in the river bank of Cauvery.
Trichy is well connected by road and rail from almost all major towns of Tamil Nadu.
There are multiple accommodation options available in Trichy from Rs.500 per night. You may have to take a bus from Trichy to reach Srirangam.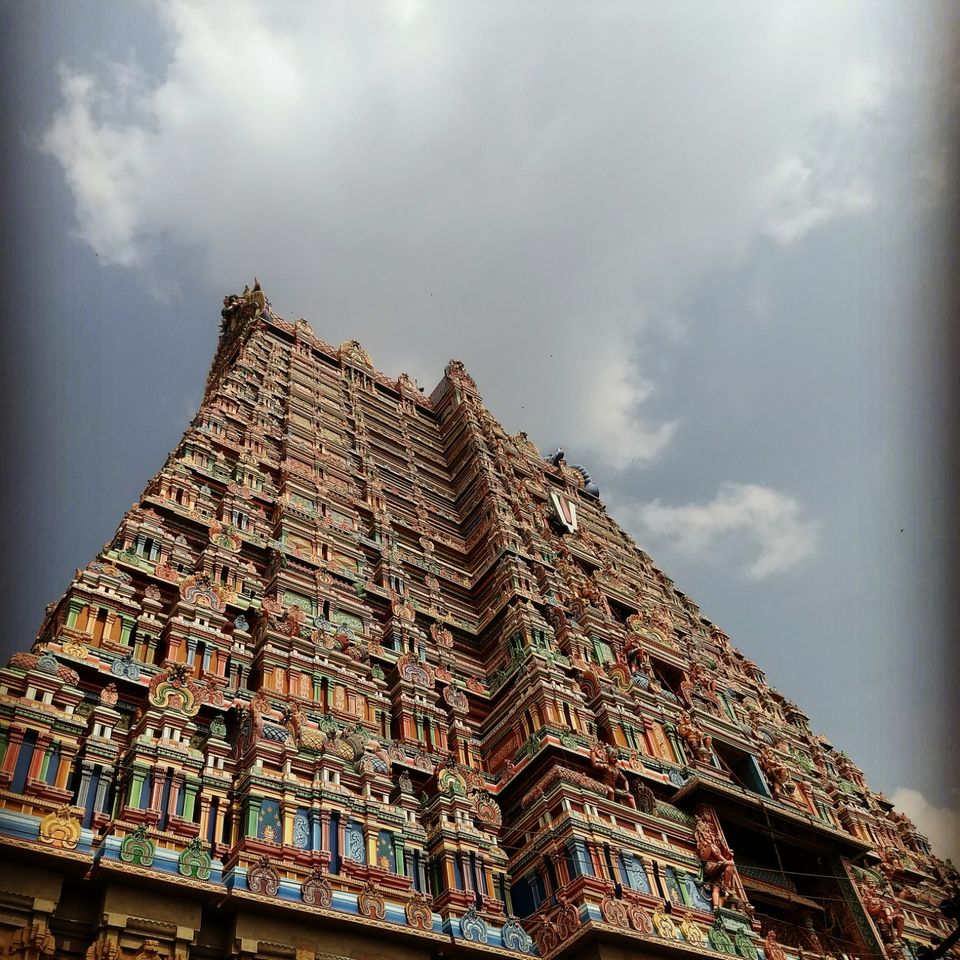 The temple complex comprises of the entire Island of Srirangam! For beginners, yes Srirangam is an river Island and the entire Island is nothing but the temple itself, with houses, shops everything inside the Temple's enormous complex.
It was a Sunday and an auspicious month of Margazhi(Tamil calendar) hence the crowd was on the high. There was more than a mile long que to darshan main deity of the temple Sri Renganathar temple.
So I decided to skip the main part to darshan and started exploring the temple. Believe me, a whole week would be required to completely explore the temple.
Photography is not permitted in many part of the temple, so beware where you are taking your picture to avoid any consequences.
After visiting the abode of Lord Hanuman, Lord Parthasarathy, Lord Ranganayagi, Lord Ram and more forms of Lord Vishnu..I was resting in a Mandapam adorned with marvelous sculptures.
It's actually a series of pillars with warriors on a Horse. But each pillar and each warrior are different and depicted with so many intricate details.
I am still amazed how such fine workmanship was established with only simple tools of early 16th century.
Hunting a Tiger: One pillar depicts a hunting scene, in which I was amazed by the details of strips on tiger, the sword piercing through the flesh and coming out of the other side of tiger, the decorations on the horse back, teeth of horse and even the tail hair was detailed in the pillar. One must really be there to understand this masterpiece.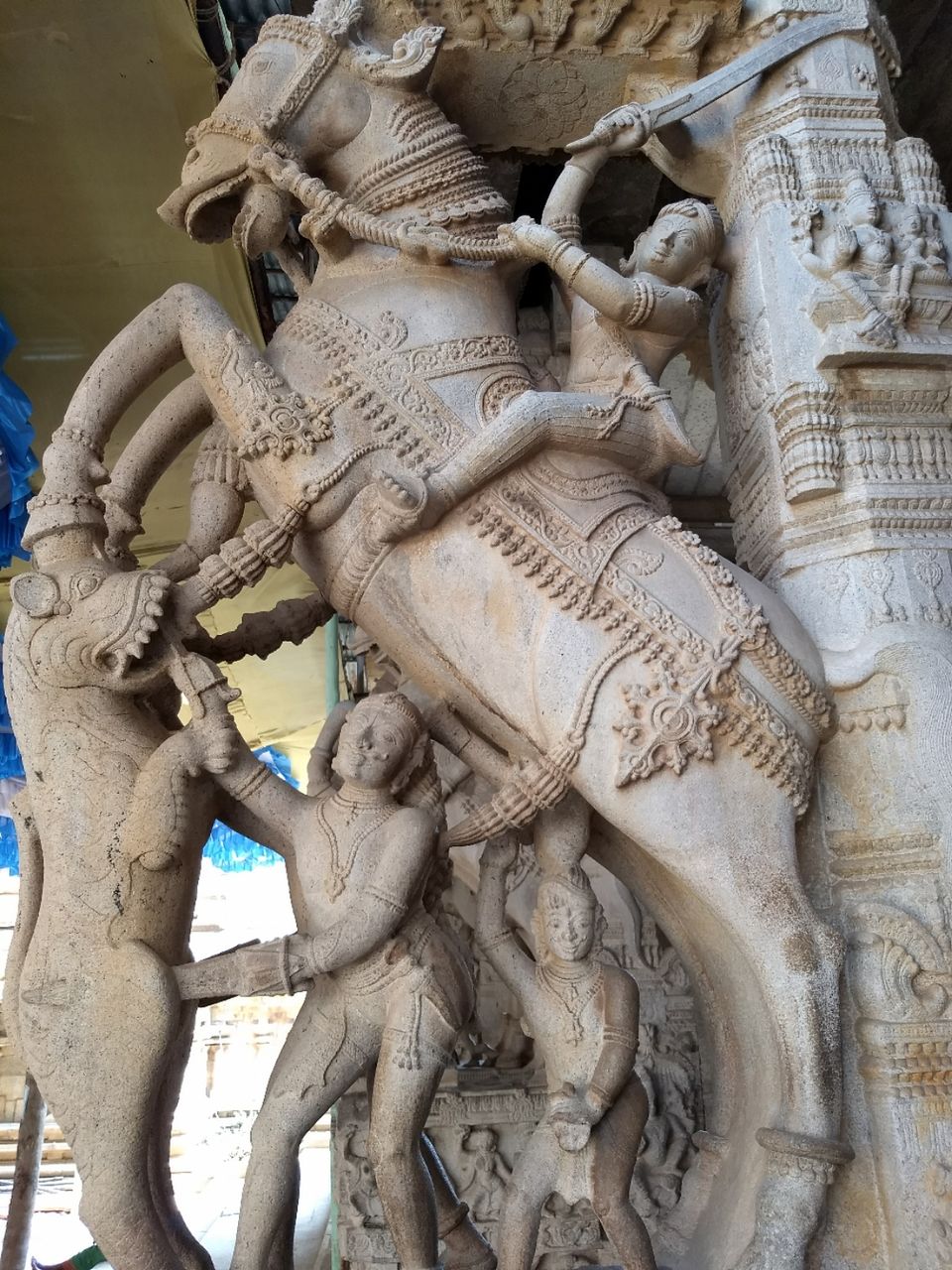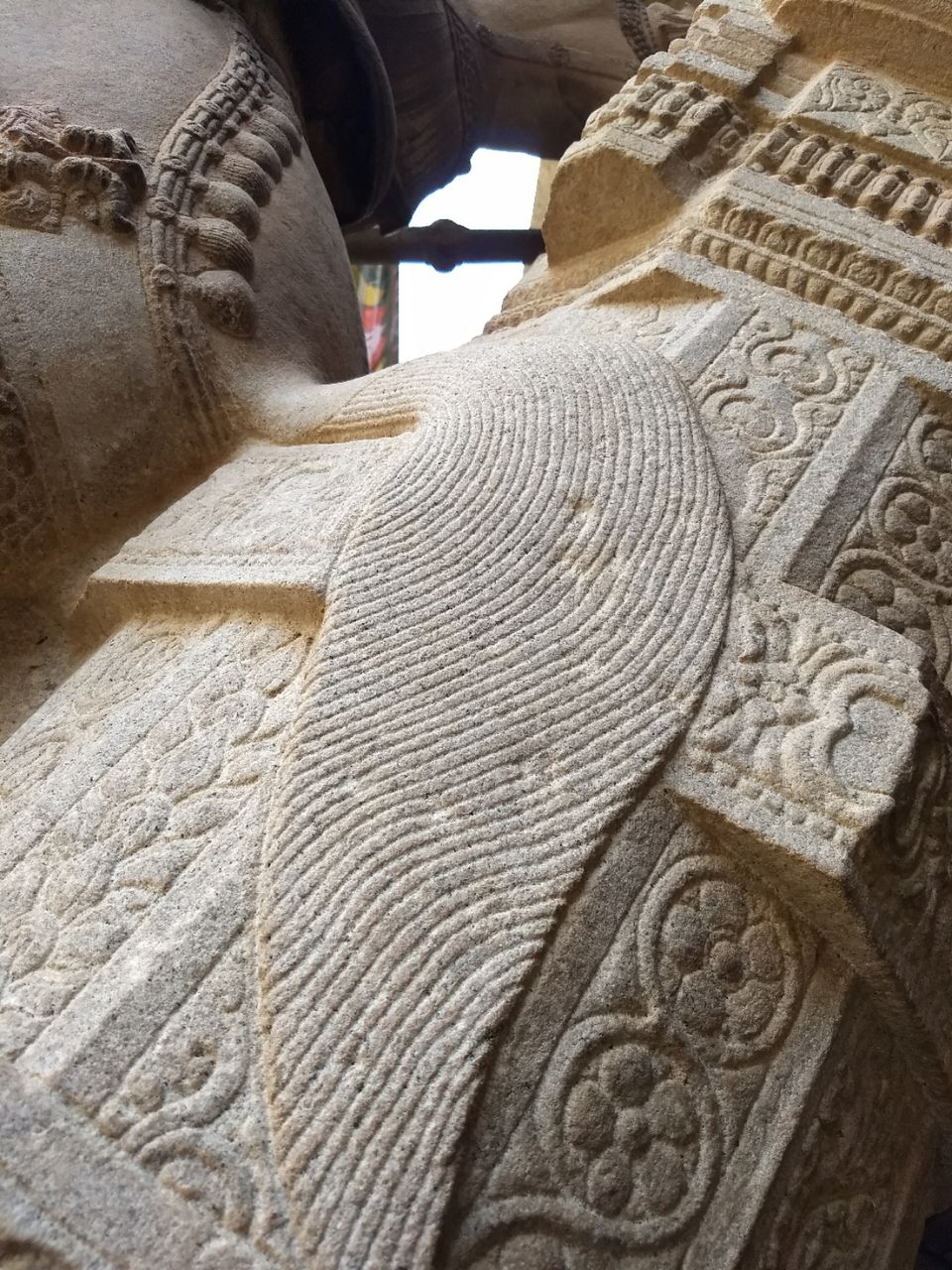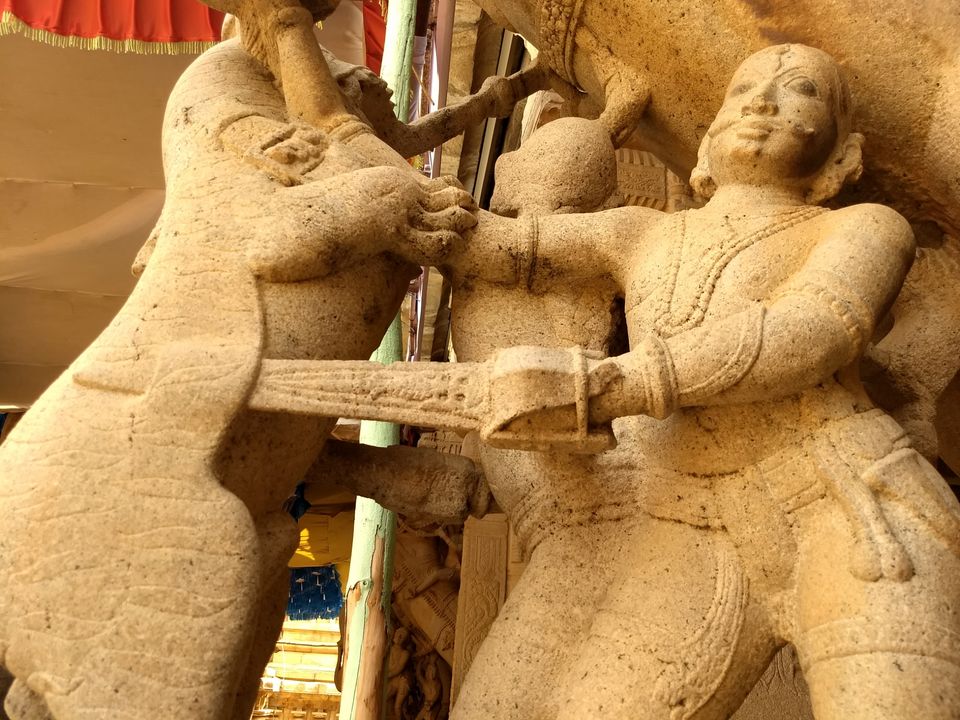 The Back stabbing scene: There was another pillar, which depicts what looks like a warrior hunting down a kidnapper, but other foot soldiers which appears to be foriegn ( either Chinese or Portuguese) clearly distinguishable by the facial features and facial hair style which is not found in other Indian soldier statues. These foriegn foot soldiers appear to backstabbing each other, although the exact reason why it was depicted so is never known.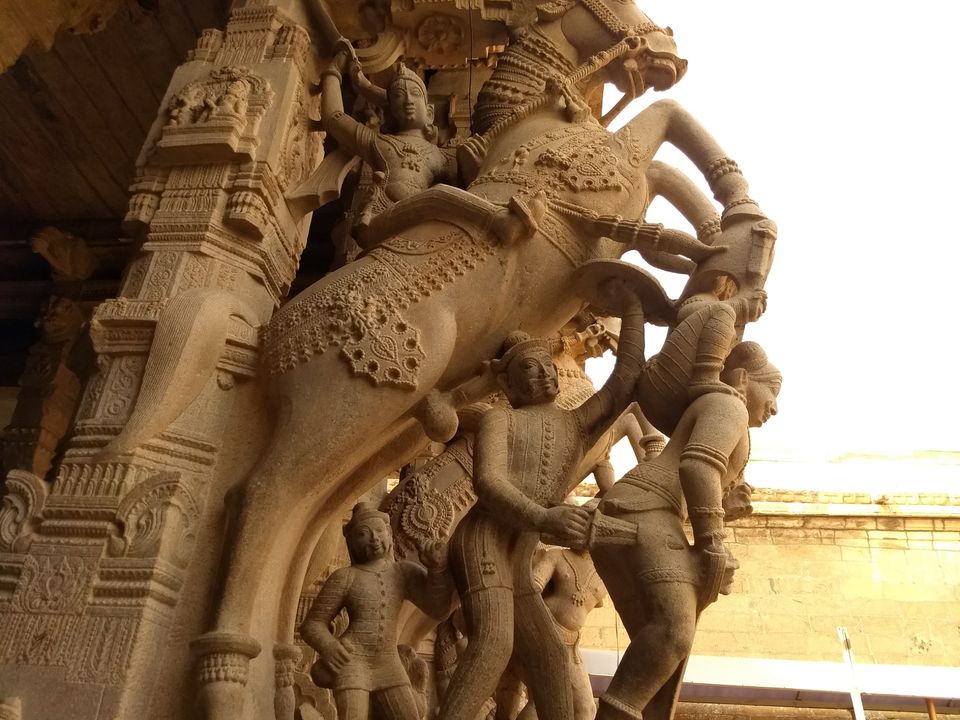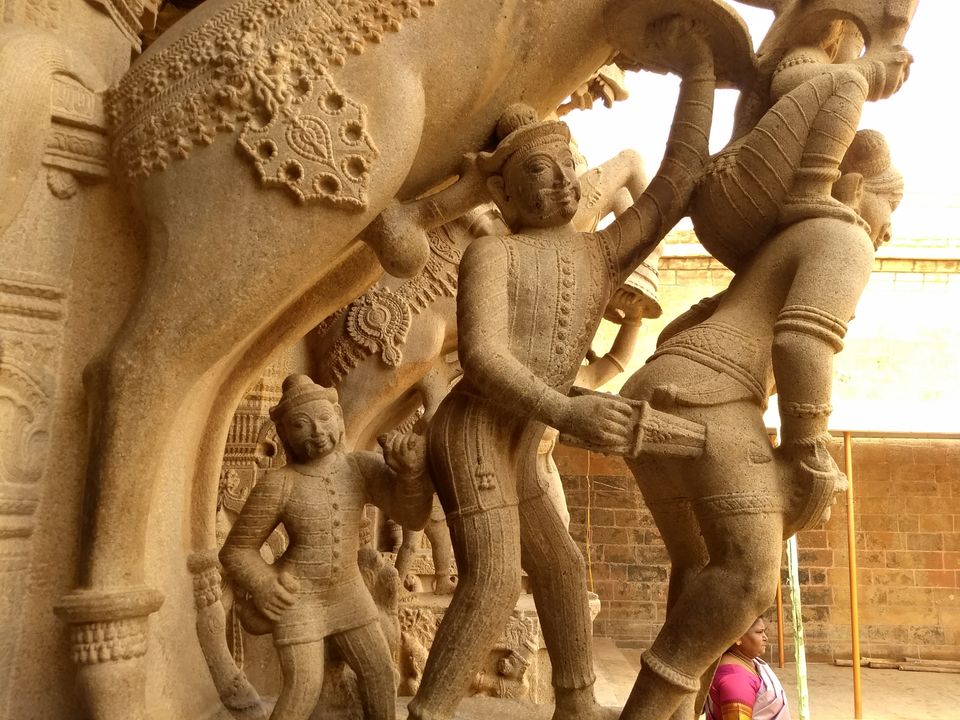 There are several hundreds of such masterpiece exist in the Srirangam temple and few to mention are the Vibishinan carrying the vimana of the temple (the actual legend behind the temple), Lord Ram hunting King Vaali from behind a tree, a women warrior fighting with a tiger, Narasimha avatar tearing down the asura, and so on.
The place is truly a archeological and sculptural wonder!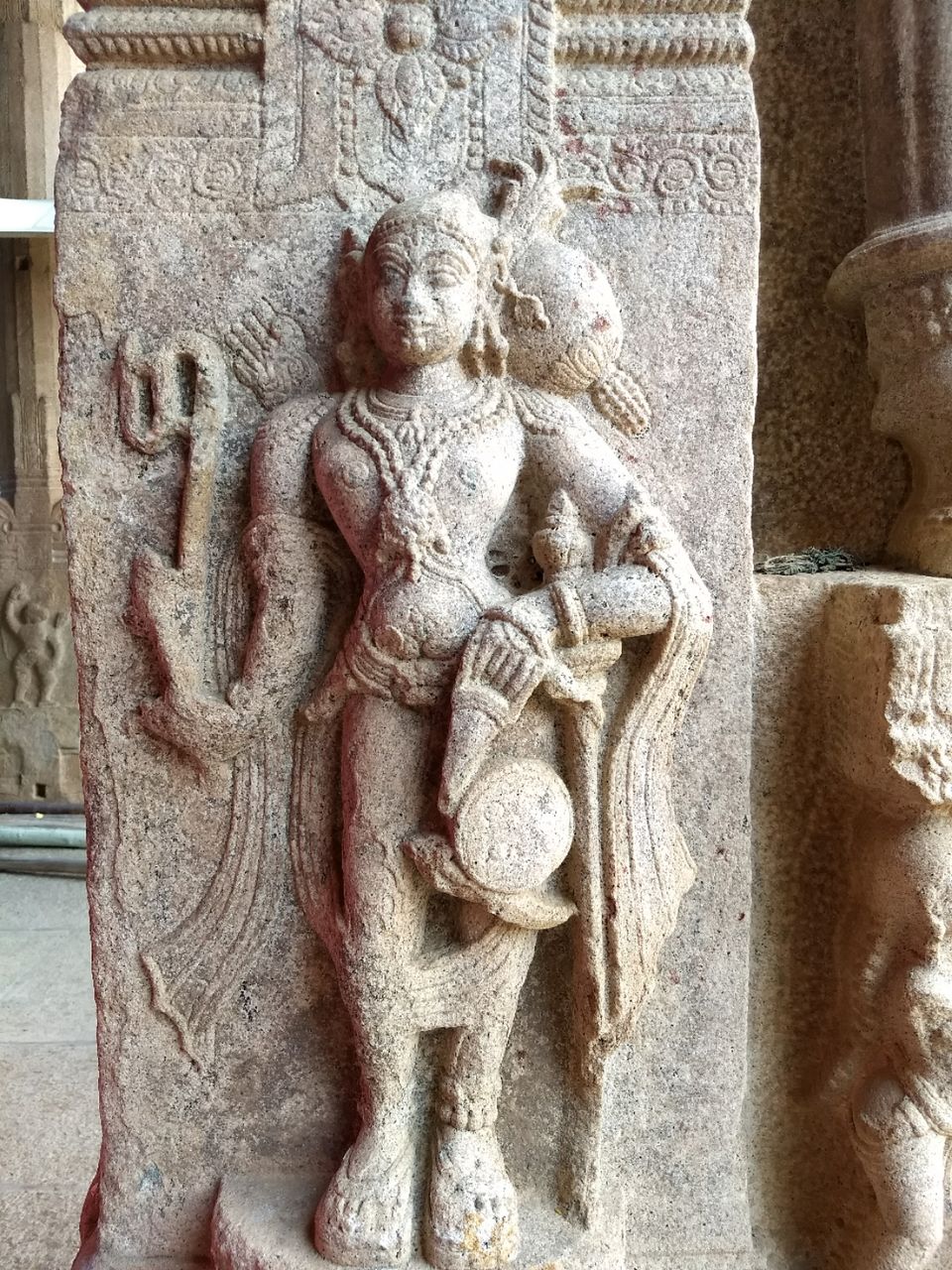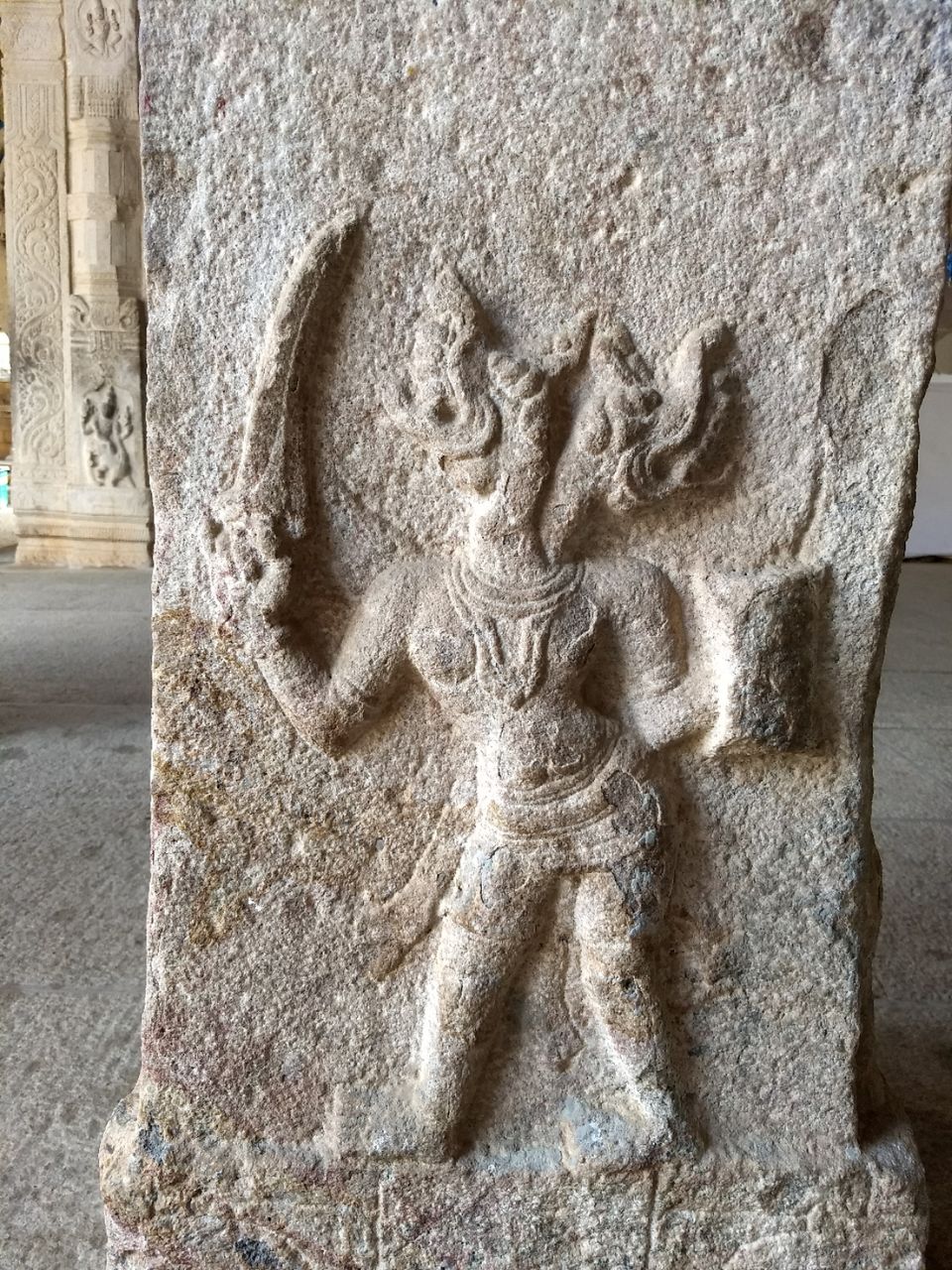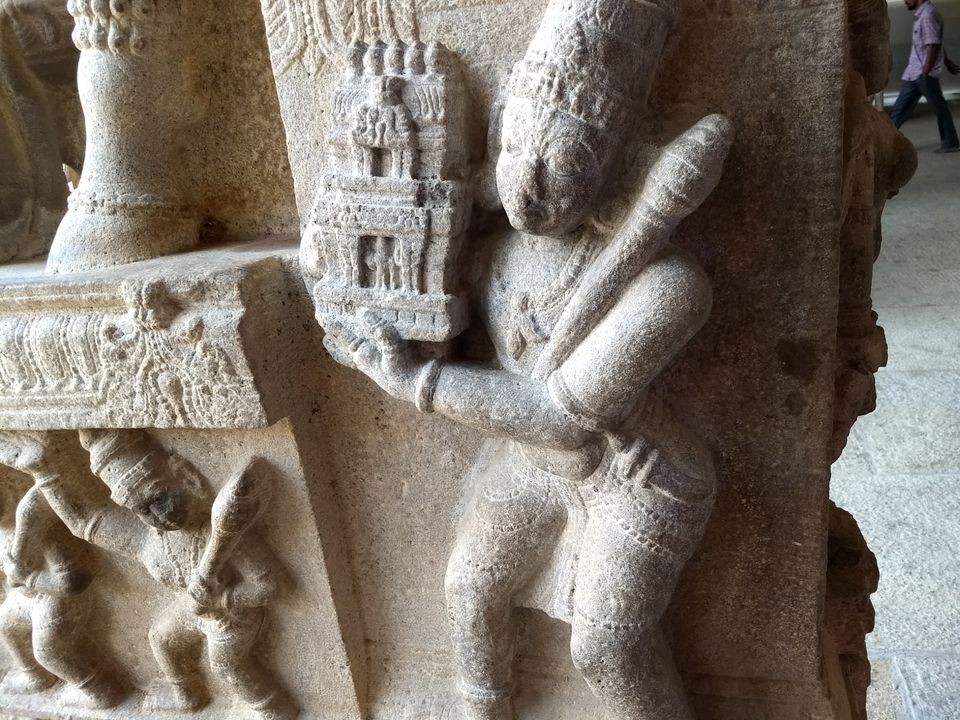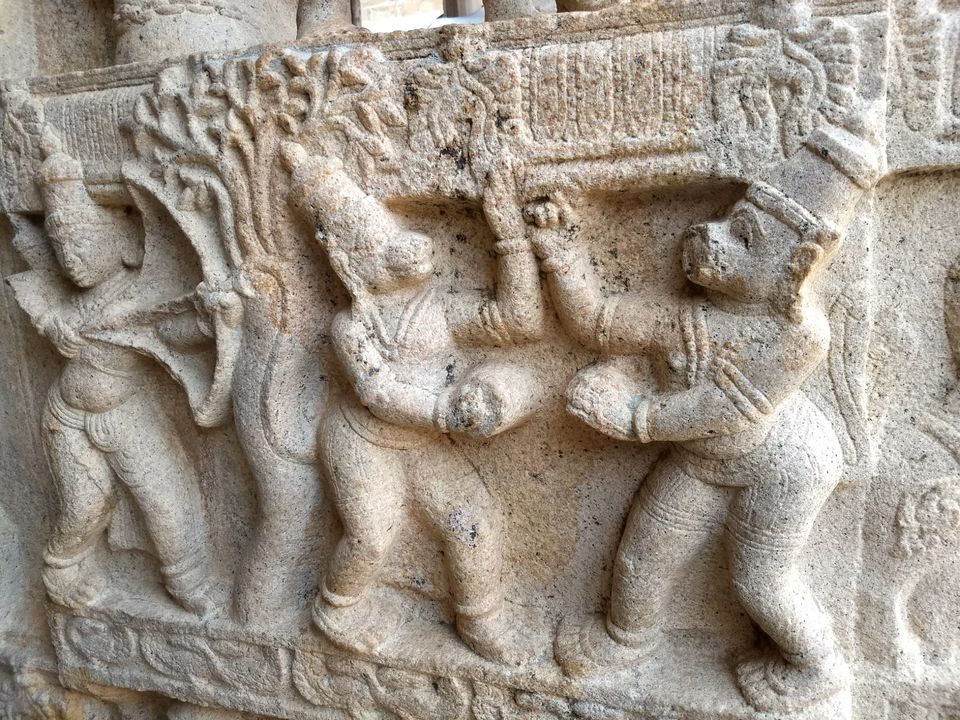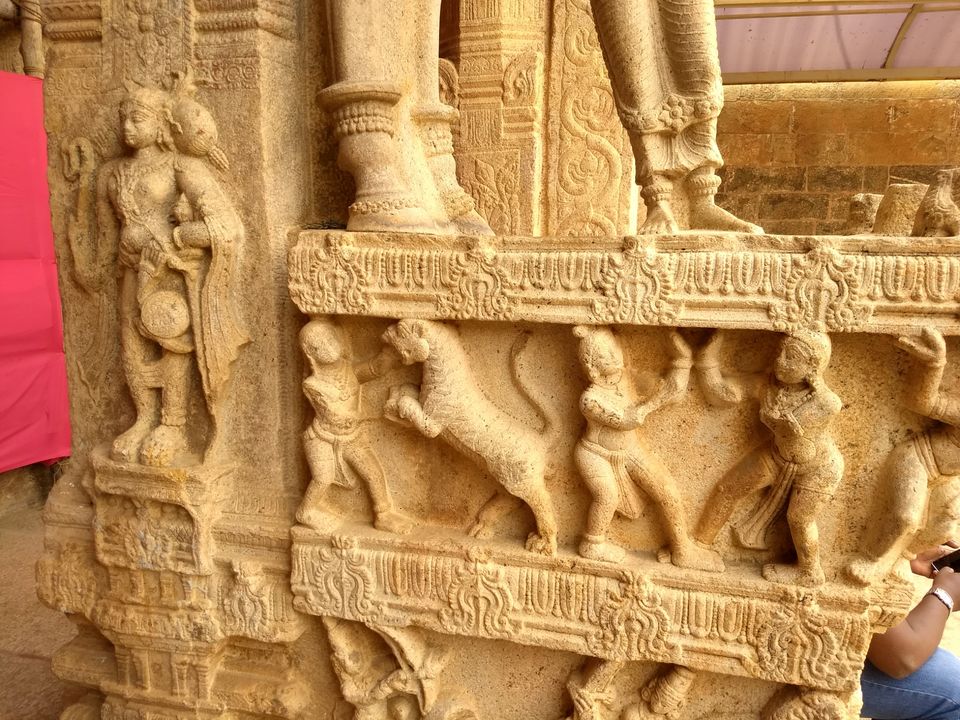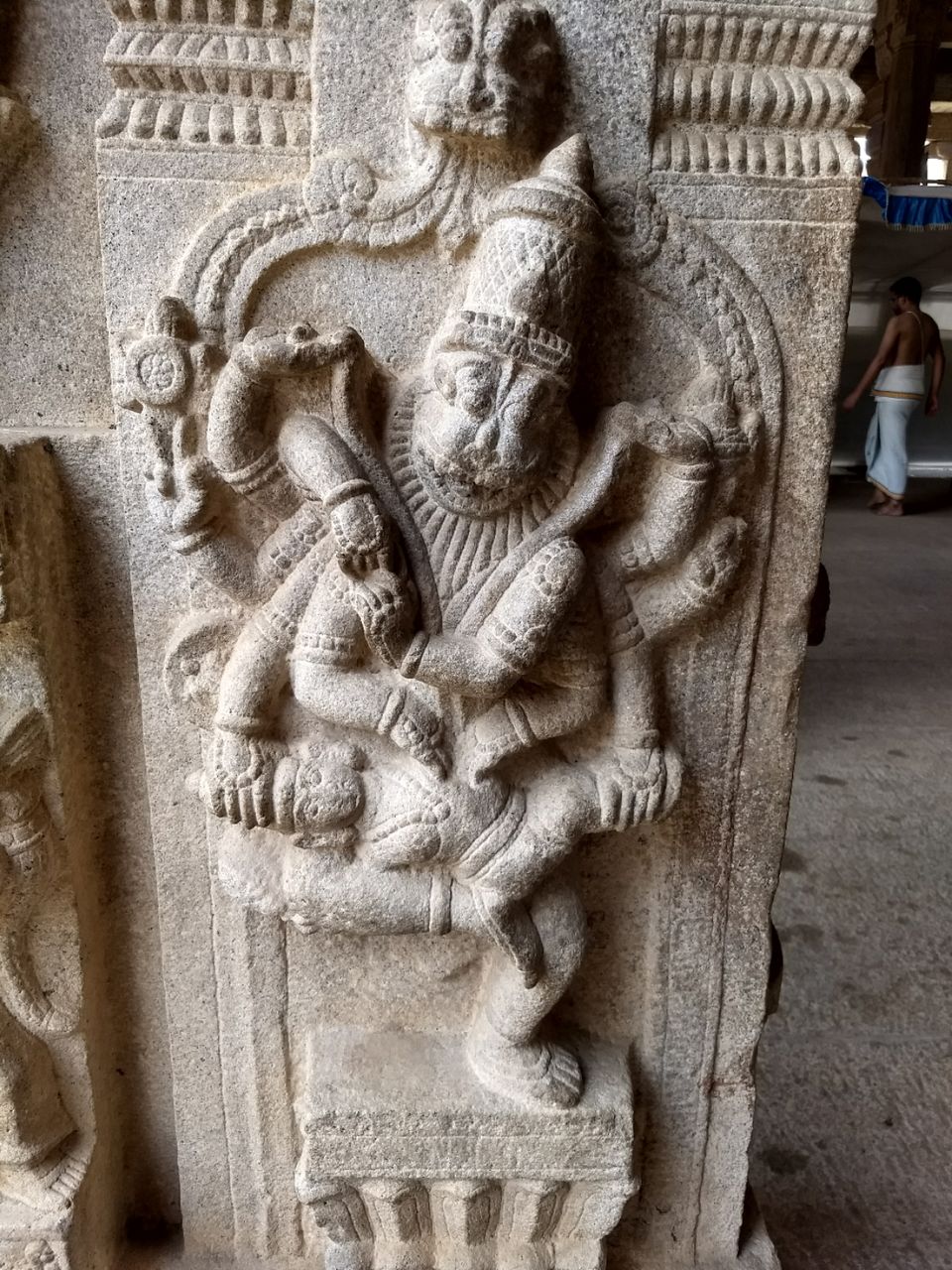 1000 Year Old Mummy:
Before I could come back to my senses, I visited Udayar temple in which Shri Ramanujar mortal body remains are preserved!
This is an another shock and marvel in the temple. The mortal body of Shri Ramanujar, a renowned vaishnavaite and philosopher lie in a upright sitting position holding the vaishvaite flag and an idol of himself in the front.
The body is naturally mummified, and coated with layers of camphor and saffron. The coating is cleaned and reapplied twice in a year and no absihekam is done on the body.
With so many other places to explore inside the mighty Srirangam temple, I had to leave to catch my train in the evening with hopes of fully exploring the temple sooner.