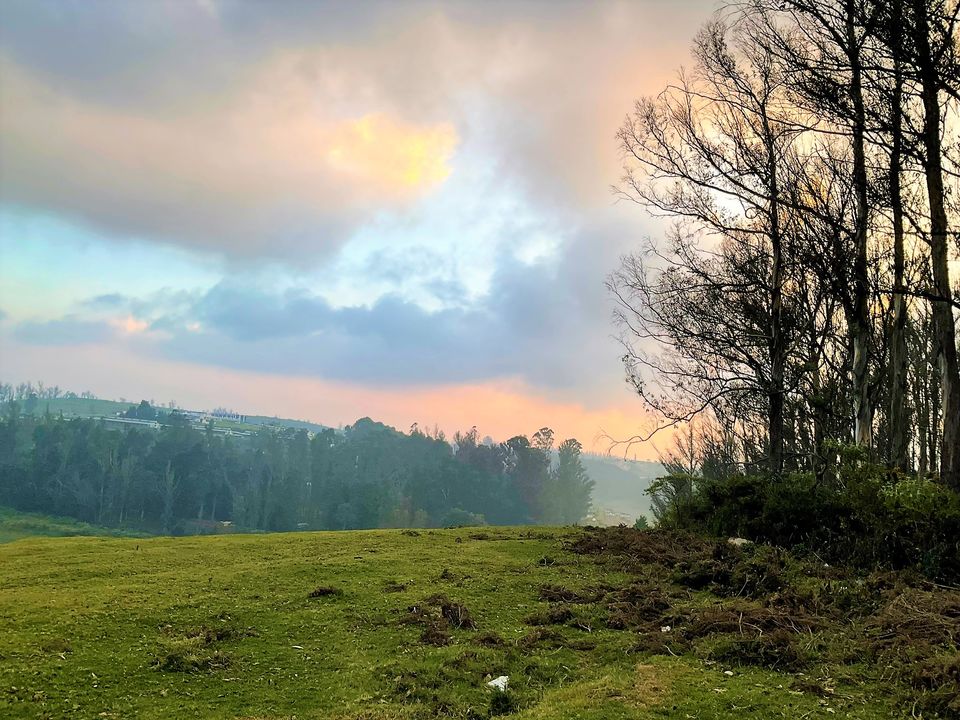 Ooty is one of those hill stations where one can feel various kinds of cinematic experiences. Maybe that's the very reason why location and art directors often choose a few spots that make humans feel blended emotions at the same time. I'm a very curious person when it comes to exploring new places. Even though I travel often, I consider myself an explorer. It gives me that adventurous vibe to get along with the place completely. In my past experiences, I have even ended up in weird places with no clue of complications and consequences. But this time I had my pals with me in Ooty. So, we all collectively explored when my curiosity influenced them to join me.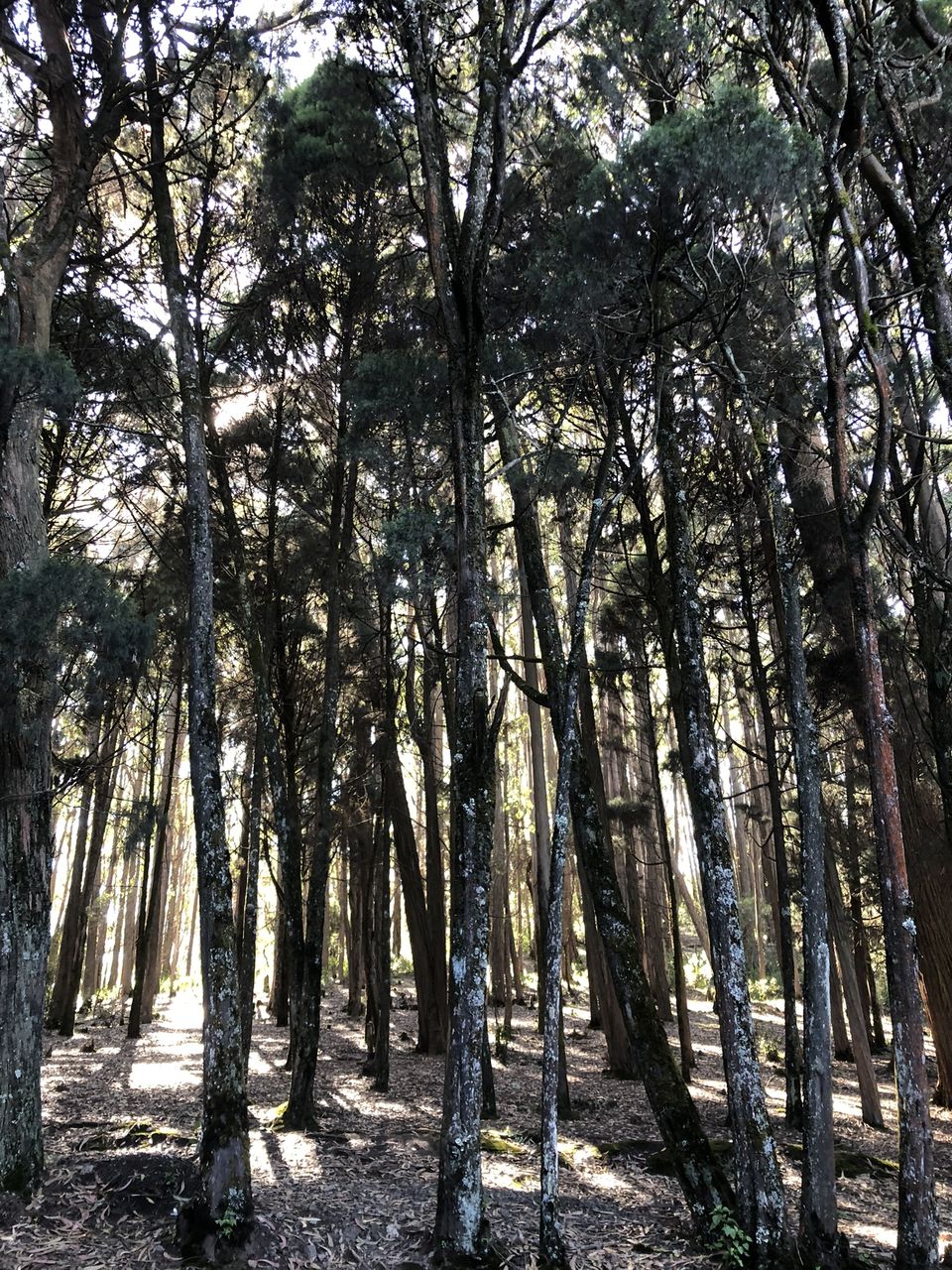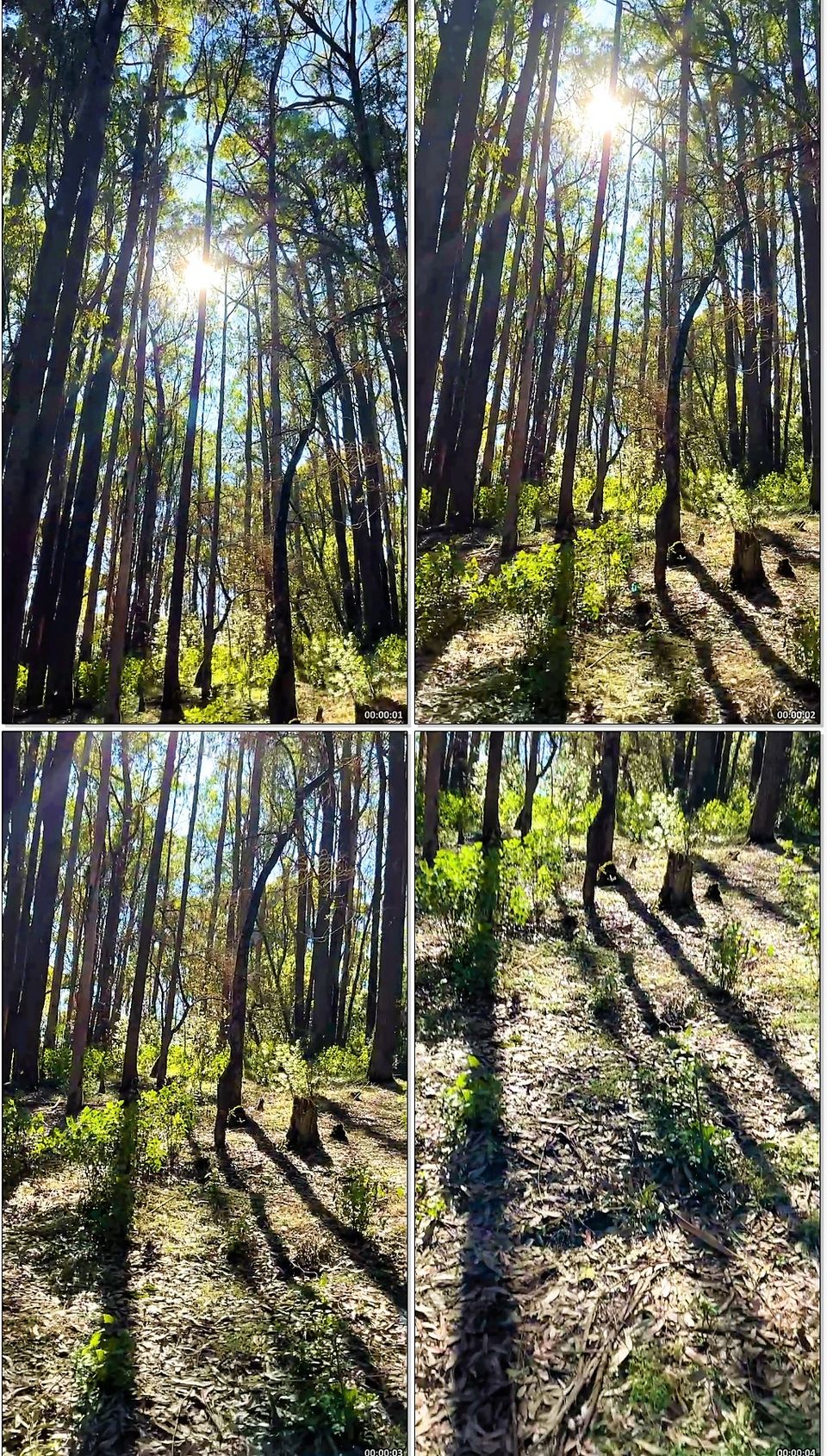 On the first day of our Ooty trip, while coming back from the Doddabetta peak by crossing various twists and turns of various ghat roads connecting different hills of Nilgiris, we found a spot that was everything a human must witness because of its romantic beauty and the spooky silence, of course with a tint of the cool breeze and warm afternoon sun.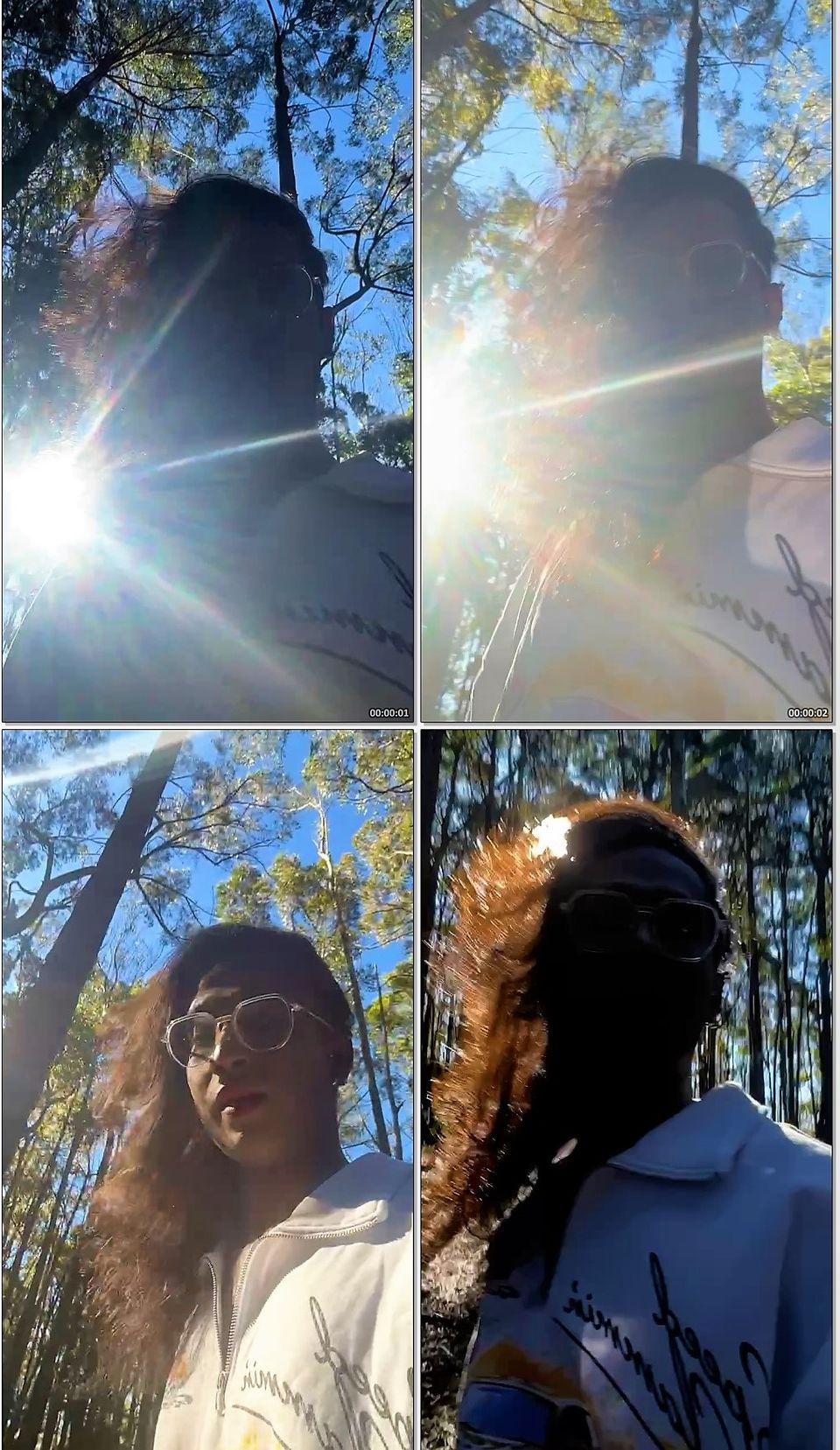 No one can explore the whole forest range of Nilgiris because of its vast space filled with tall trees. It was a perfect filmy frame that was good for a pair to sing a duet, and also for a villain to murder someone. Hill stations often give that kind of mix to their locations because of mountains, forests and nature. Especially when you are someone who leads a metropolitan lifestyle, these kinds of hilly scenic views may excite and also scare you. But being a curious person, I thought of seizing the opportunity to capture the whole location through various self-timing pictures and videos. Thankfully, I could capture some amazingly beautiful landscapes and portraits. Also, my hair acted as a paid actor for extra spookiness even though I felt romantic amidst those chilling temperatures of Ooty.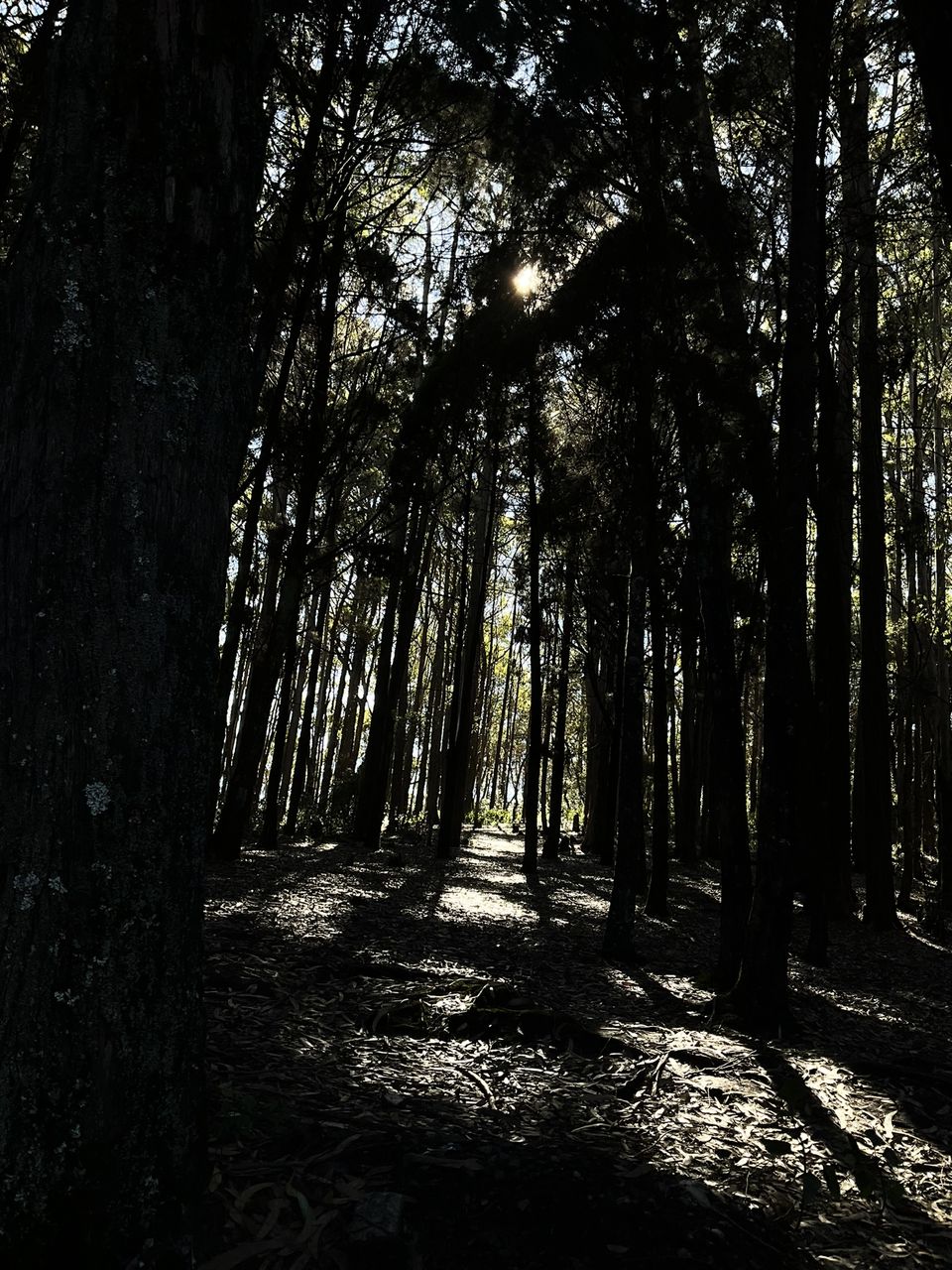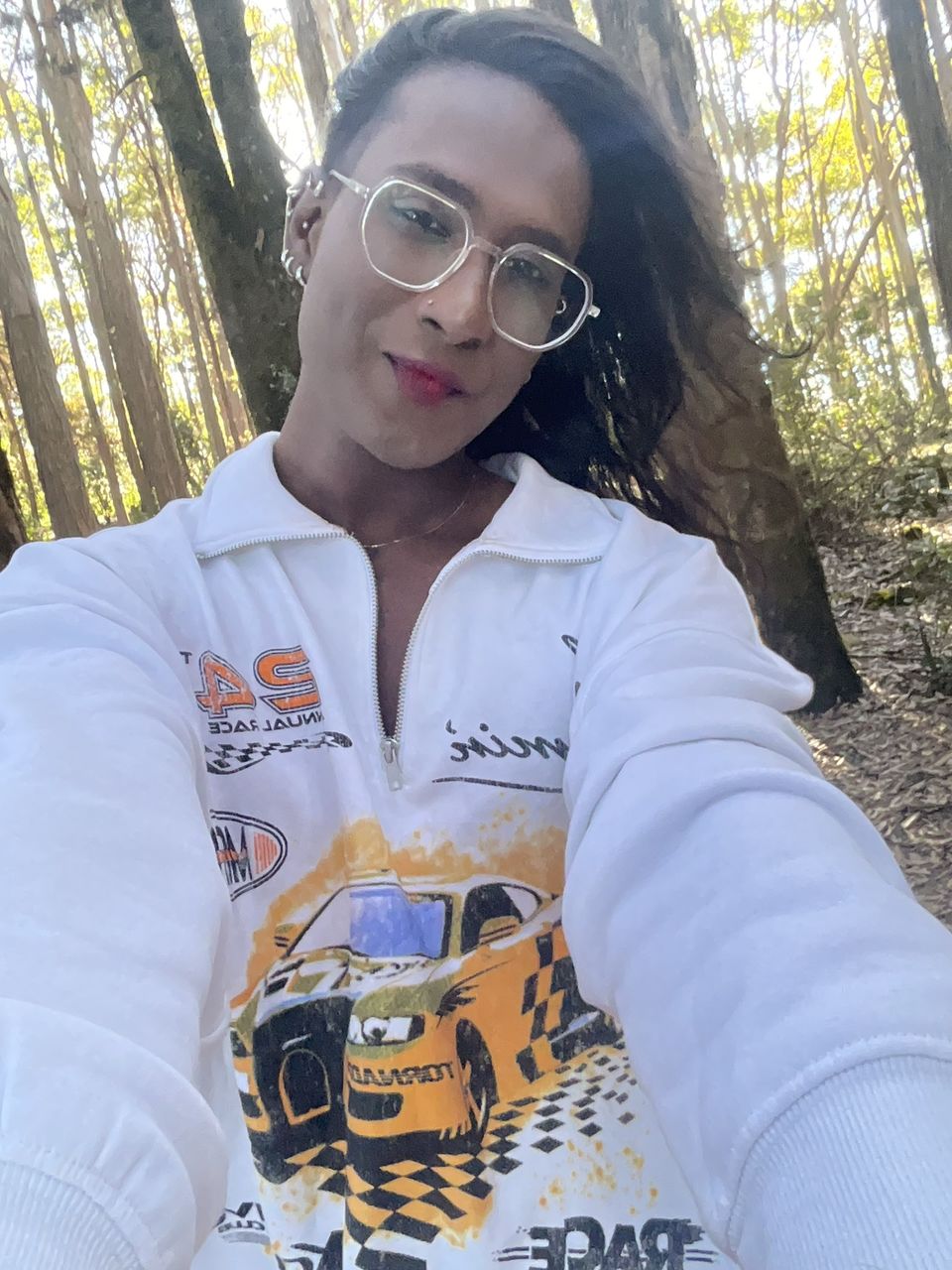 It was Elk hill of Ooty. Mostly famous for resorts and temples inside the forest range, we somehow ended up on our way towards the Ooty tea estate. We almost spent half an hour there. When my pals were busy capturing themselves with those exotic backdrops, I took my time to climb the hill by crossing huge tall trees, stepping over the dried leaves, smelling the fragrance of nature and feeling the cold in the air between my tresses and fingers. At one point, I stopped and looked straight at the sun between pine trees casting its shadows on the vastly covered uneven forest floor and that moment gave me the utmost peace instantly.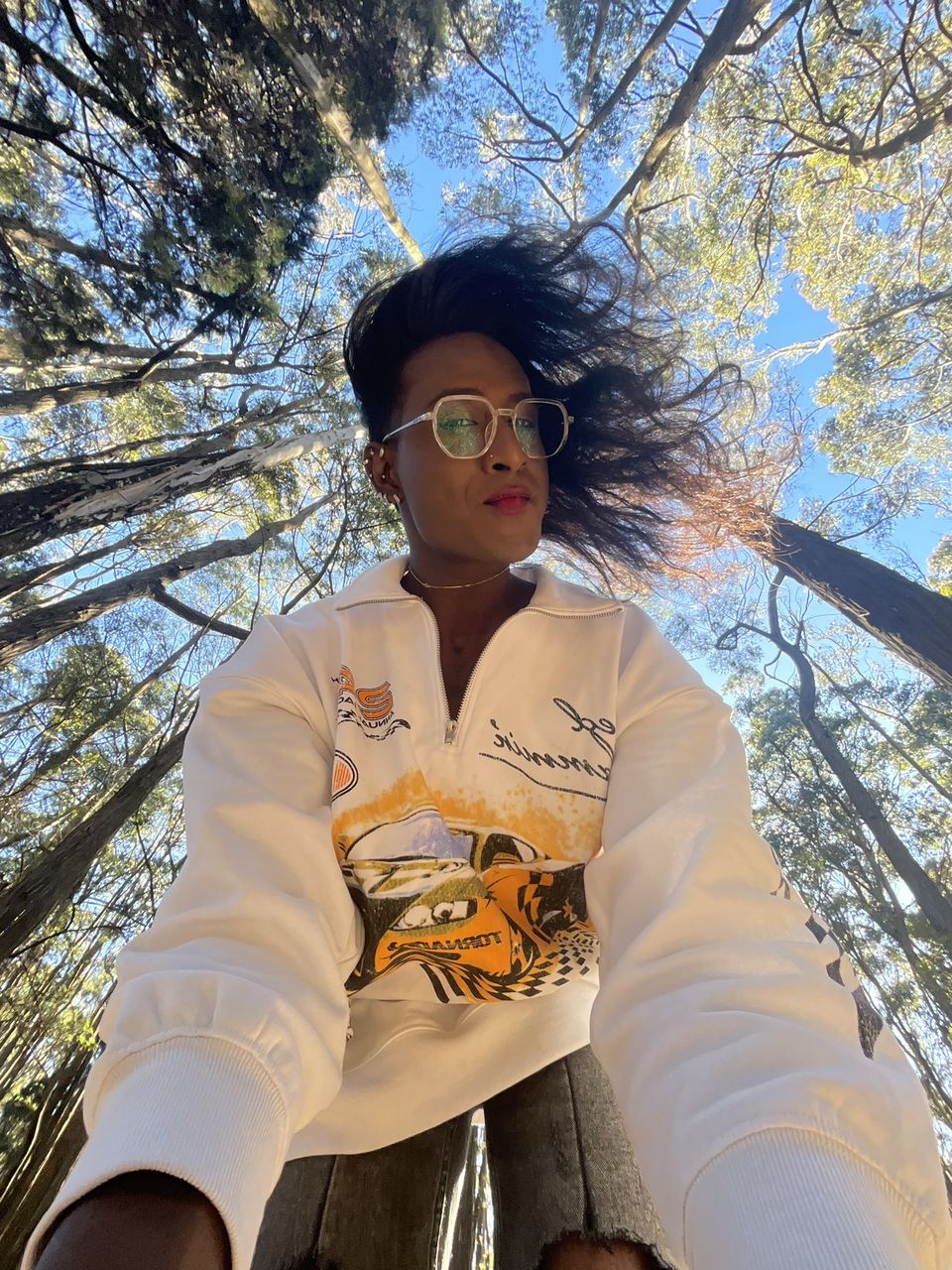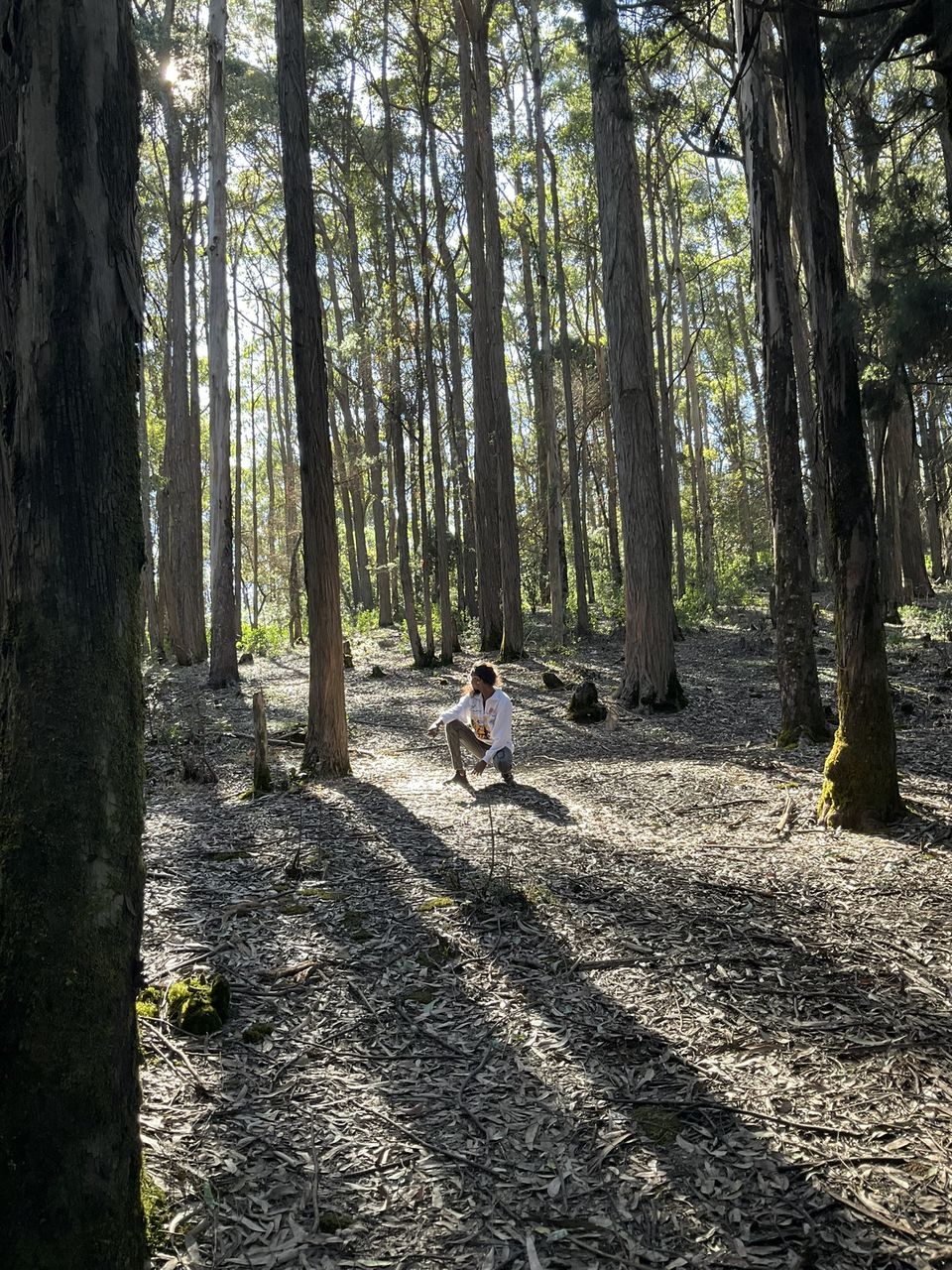 Standing there for a few minutes, listening to the silence with the crisps of twigs under my shoes made me go deaf with the outside world and people around me even though the cars were passing by, and my pals were shooting reels. That's the vibe I always look for as it gives a person, a moment to embrace one's existence in this world. If you visit this place alone, you surely feel spooky and scary. Hence, it is better to visit any forest range or hill place or spots that are filled with tall trees, only with your people so that you can enjoy without the tension of being haunted or followed.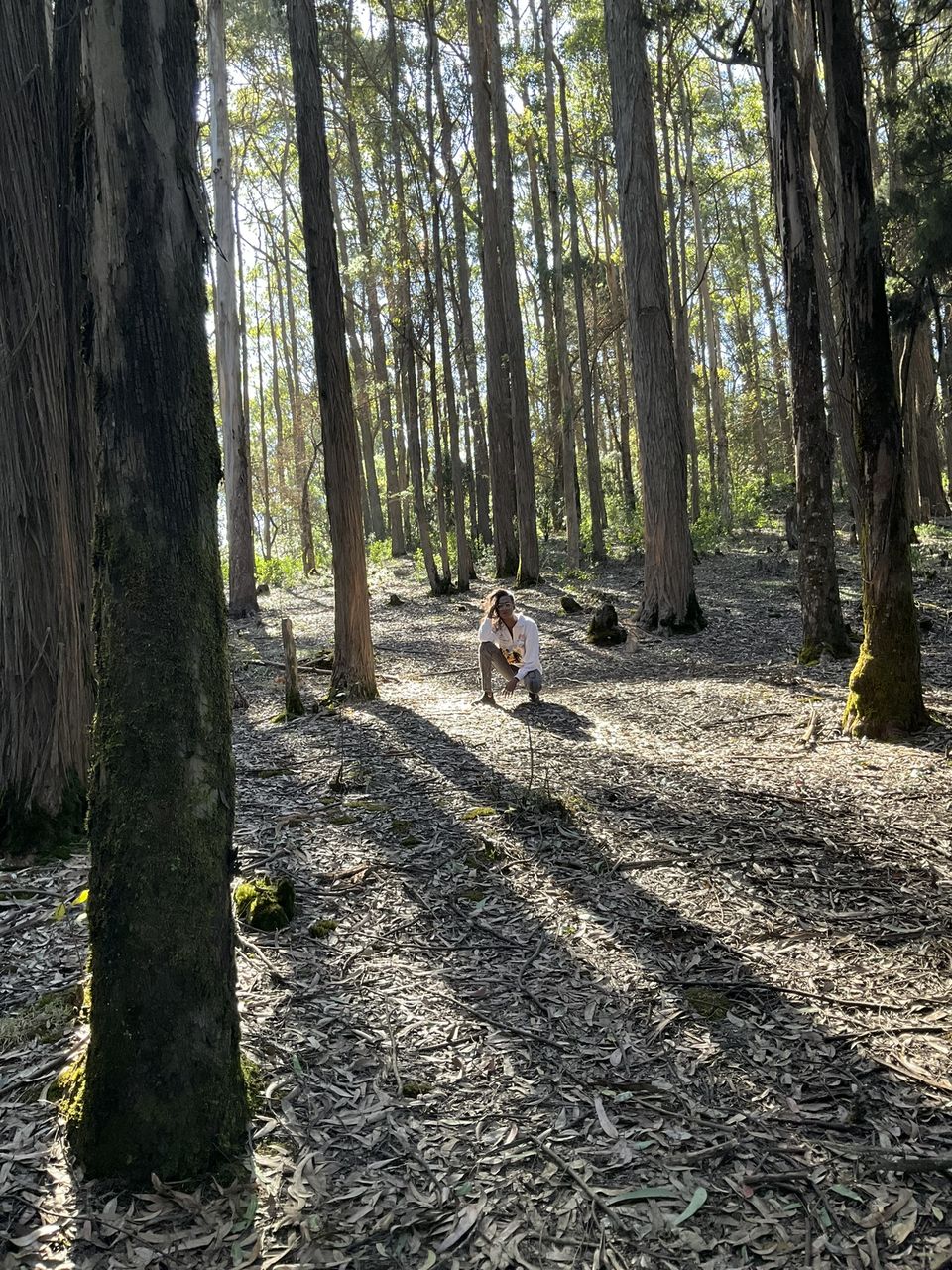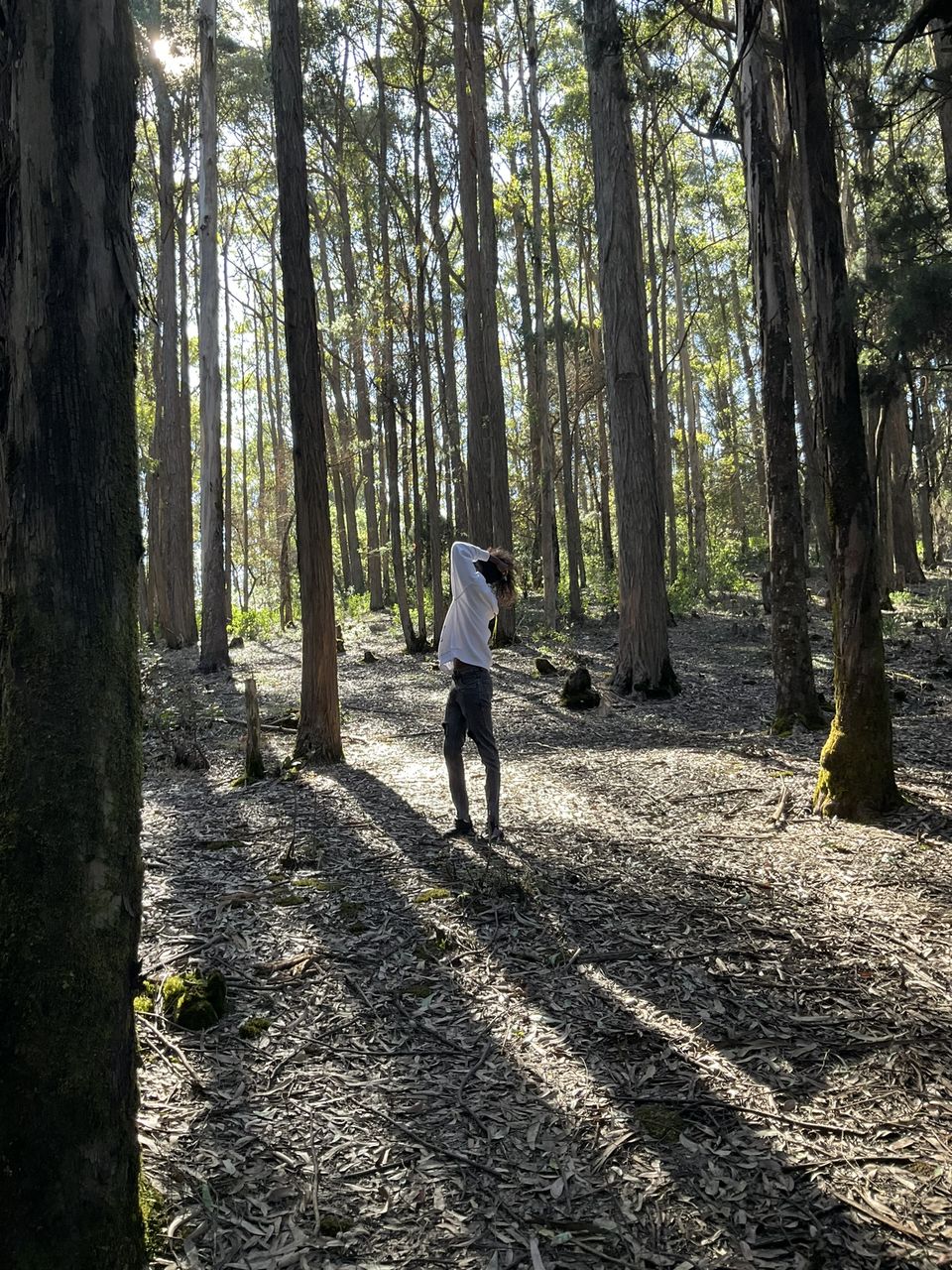 Nature surely gives you a romantic vibe as many elements come together to form a beautiful frame, a human could never witness. I couldn't leave that place at all but I had to accept the time frame that was already set up. That's the precise reason why I took my sweet own time to explore the similar-looking place, near our stay at Gostops, Ooty on the last day of our trip.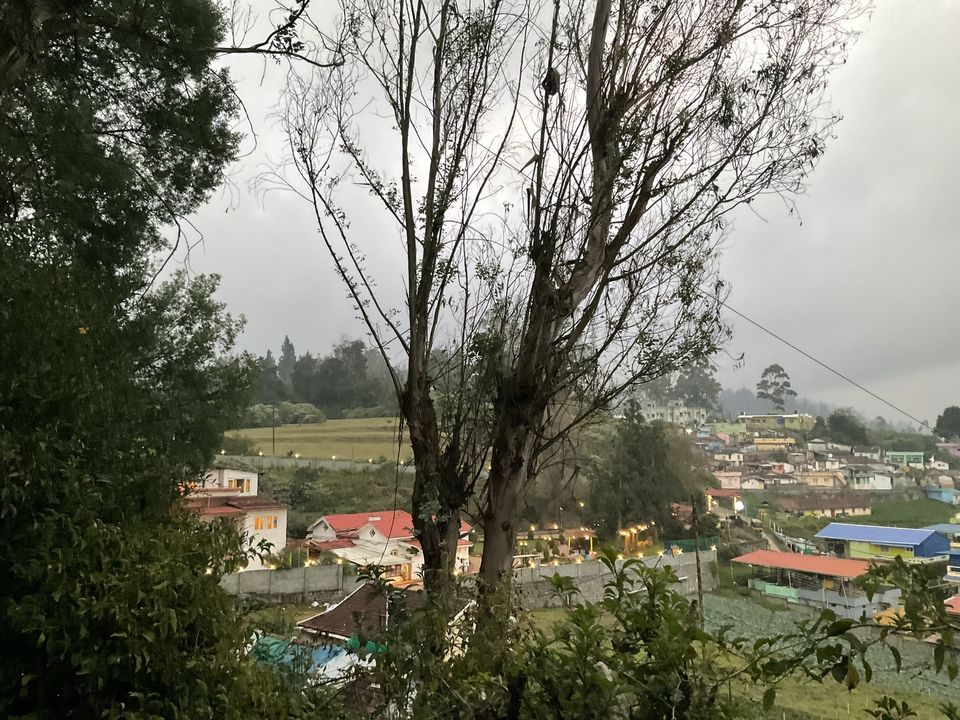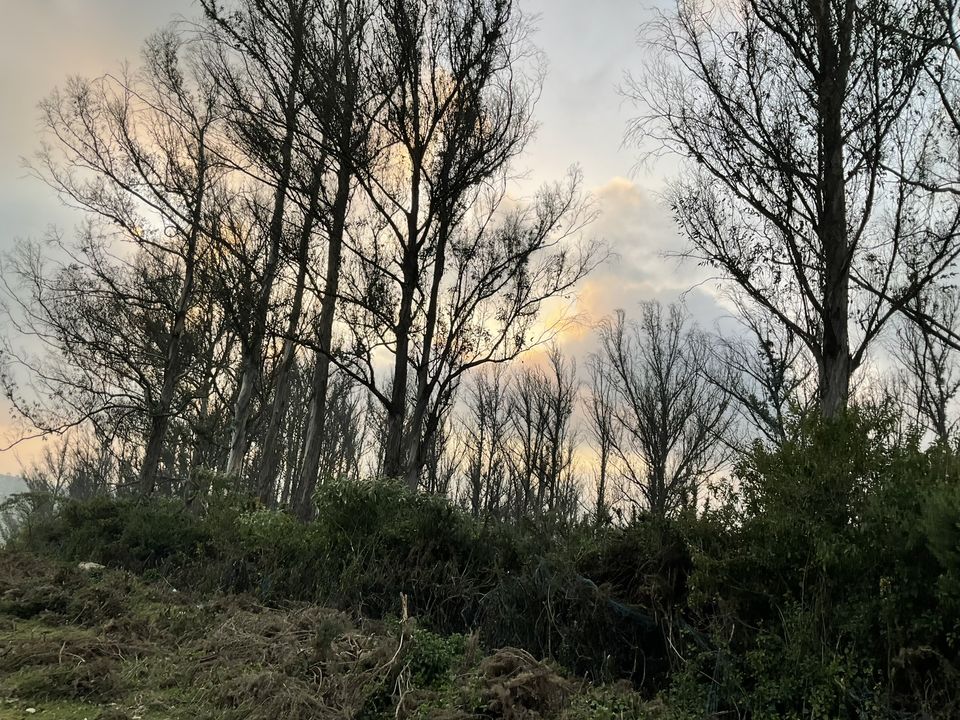 As mentioned in my earlier blogs, I opted to spend my whole day at Gostops backpackers hostel to have a therapeutic time with nature. I indeed walked places around the fingerpost of Ooty, to find such exotic places. The route from the Gostops to Ooty was filled with such places but they were all at various levels of mountain steeps and hence I couldn't risk them. Later I figured out that I only went to the left side of the Gymkhana gold link road that connects fingerpost and our stay but to the right side there were pretty good places to explore.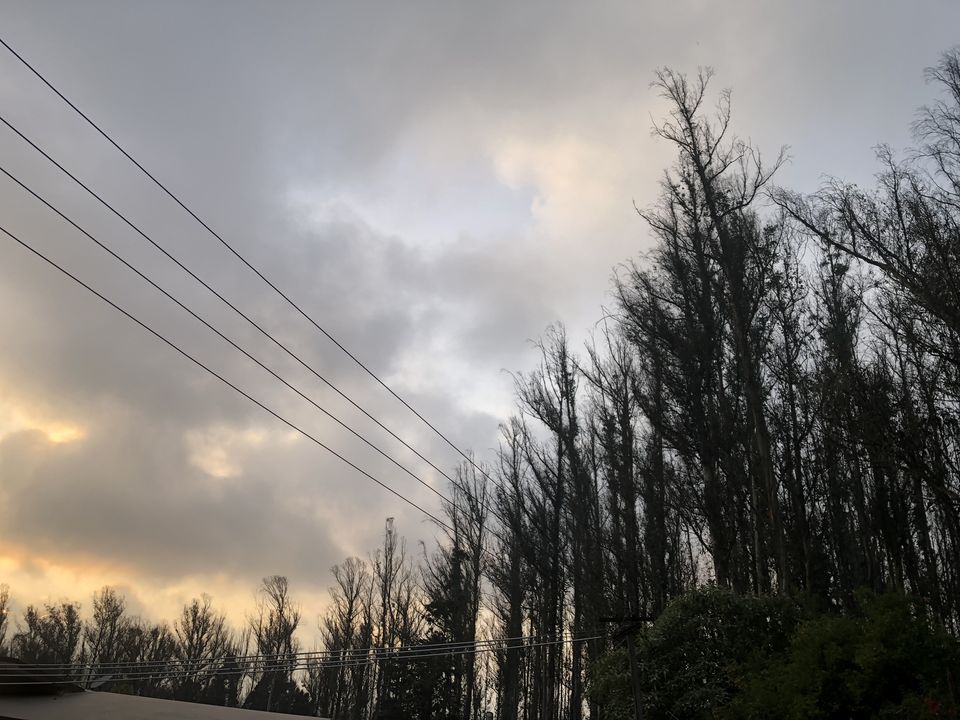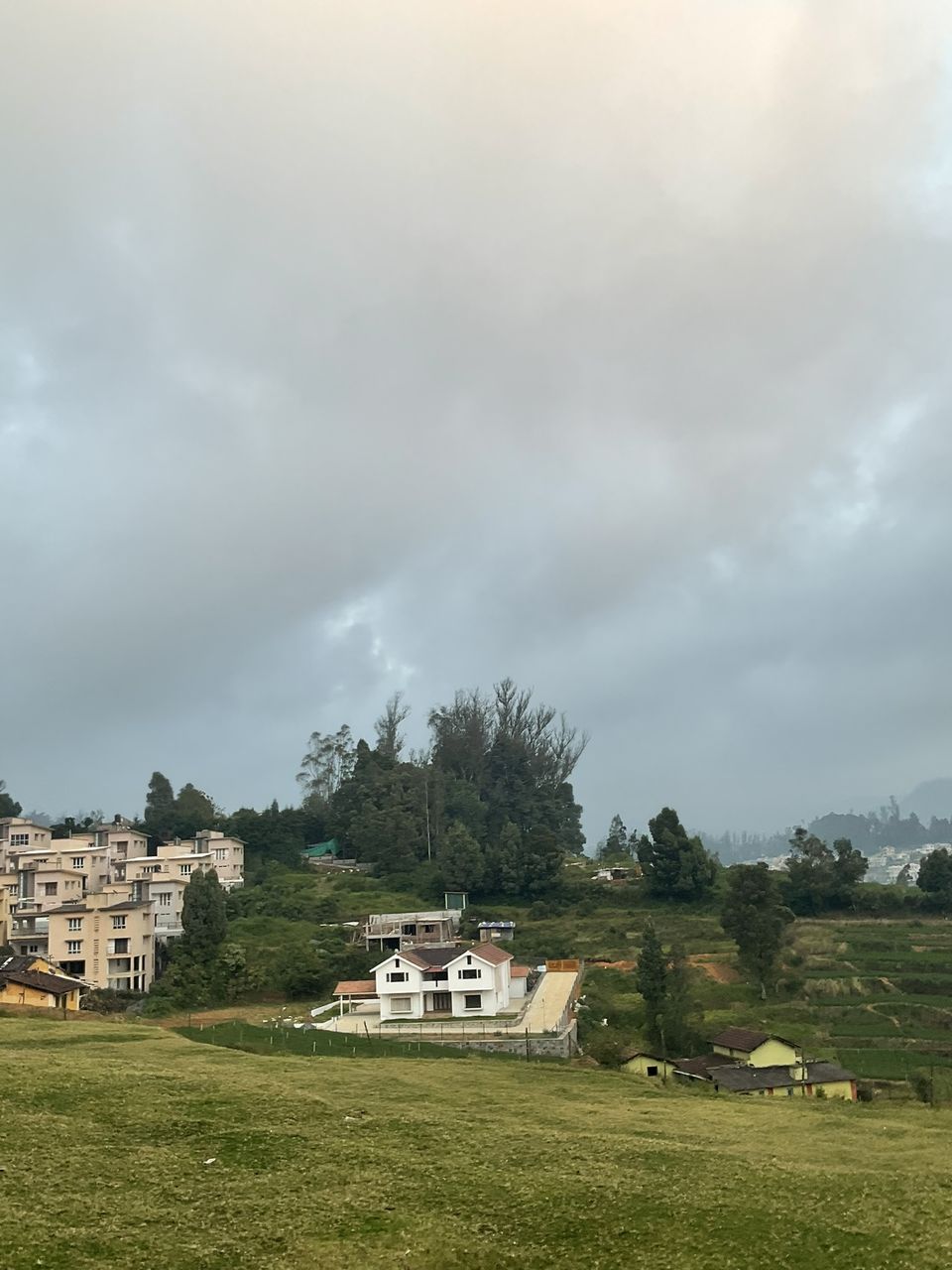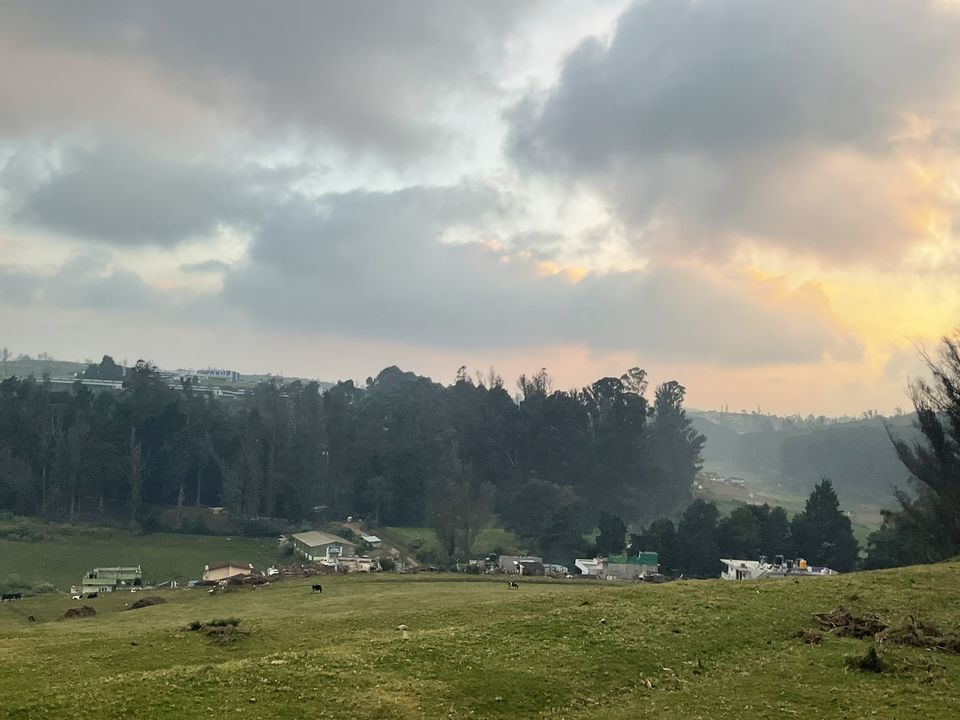 Hence, I asked one of my other curious pals Kuldeep to give me company to explore. As we already thought of going for a walk, I suggested why not go to the right side of the road and explore. Trust me, it was one of the best walks I have ever taken last year, especially on a winter evening. I was in a red hoodie, looking like a typical Netflix psycho character. Because of the cold, we had to opt for the hoodies but we both looked like weird ghosts amidst those narrow paths, steep with either side of tall trees.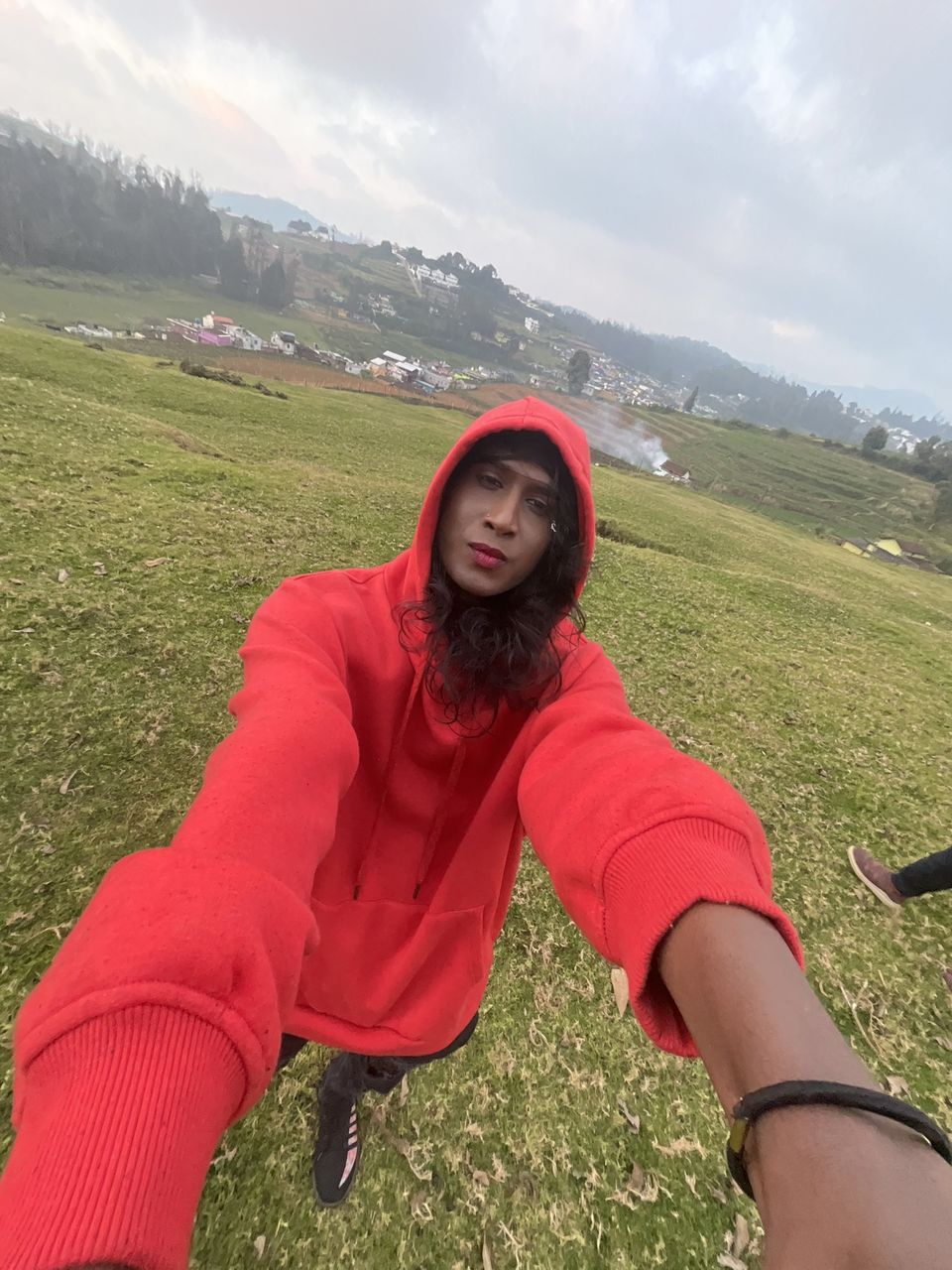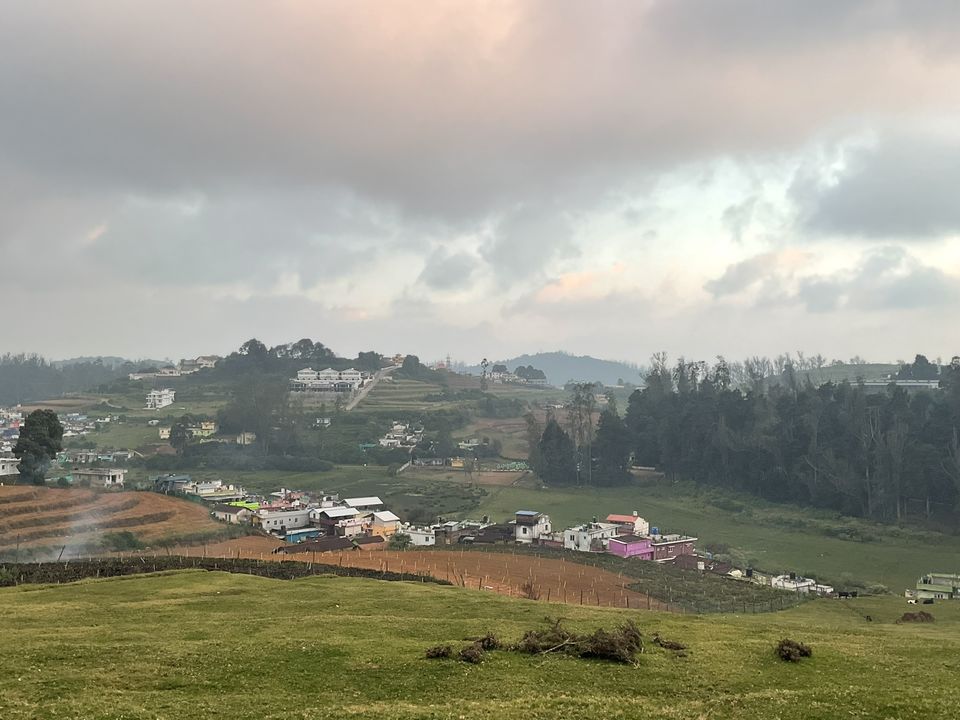 It was the area of Kandal of Ooty. Around 3 to 5 km away from the fingerpost junction of Ooty. But it looked completely secluded from the town vibe as the place instantly spilt a typical hill village vibe. We didn't know where we were heading but on our way, we found a group of exclusively constructed villas. On inquiring, we came to know that most people use them as their guest houses. I kind of witnessed rich privilege though. The guard at the main gate of those villas told us that we could go further for a walk where we could find narrow paths connected towards the huge range of tall pine trees over a terrace of steep grassland with a view of the whole village of Kandal.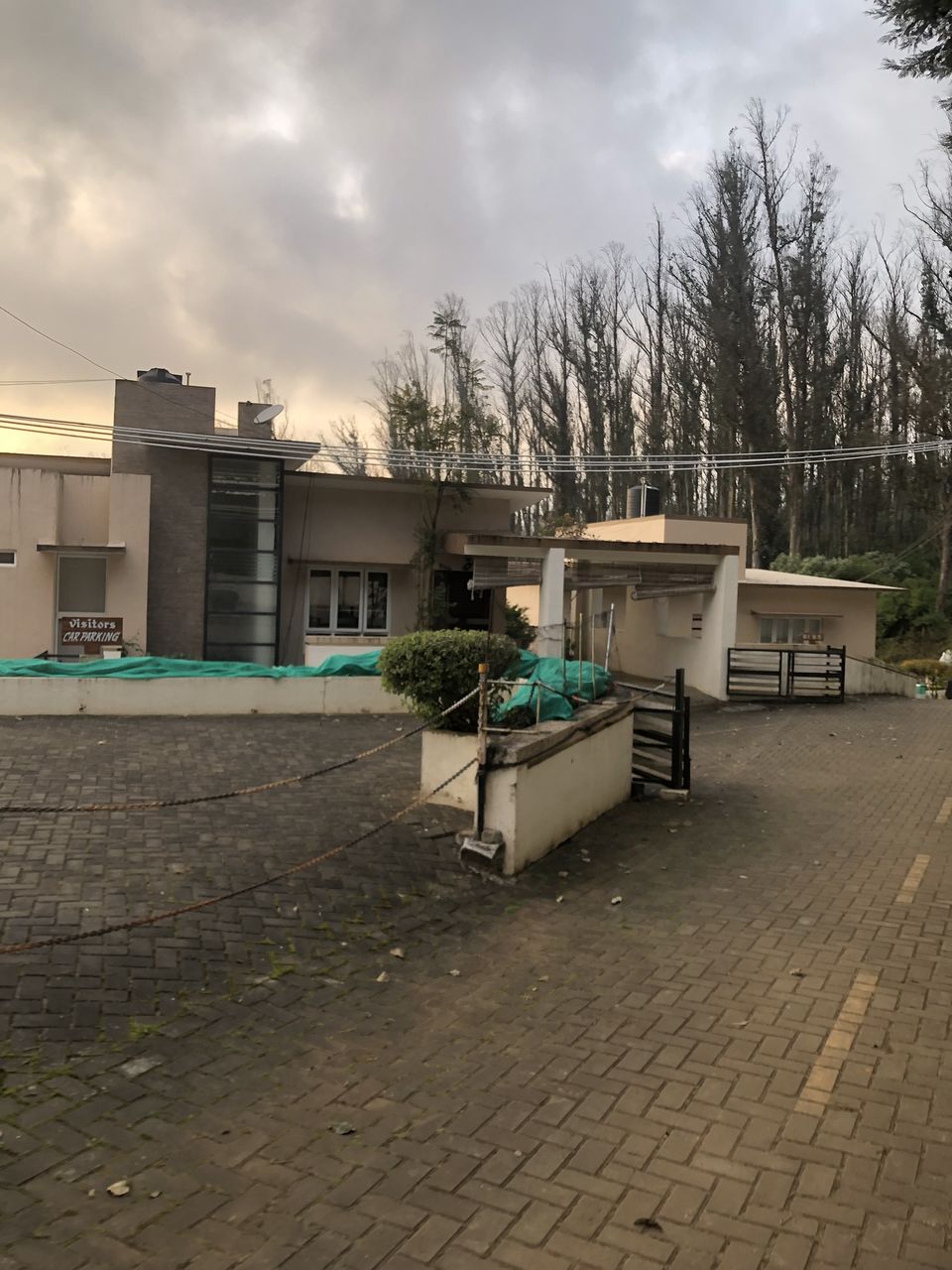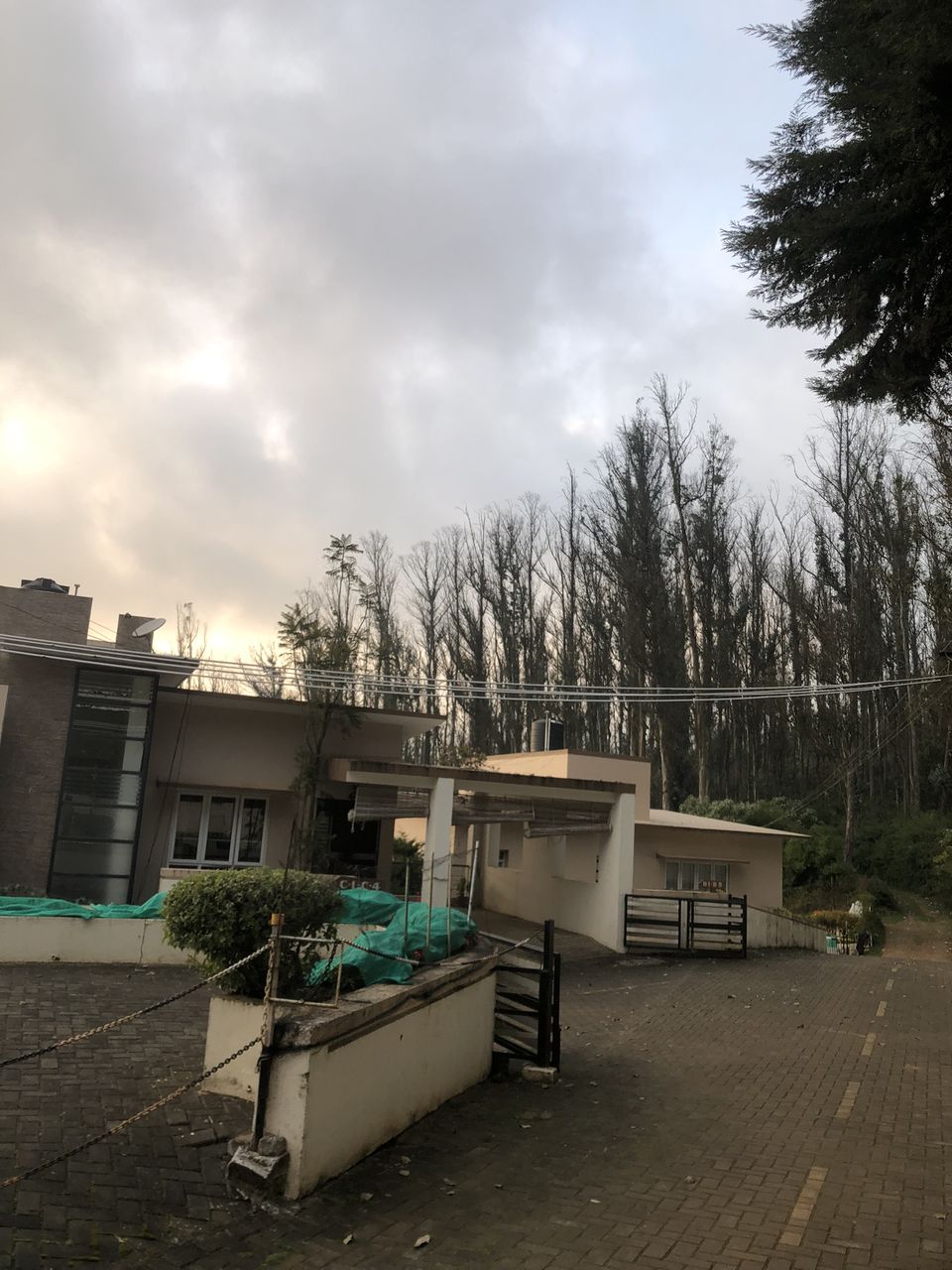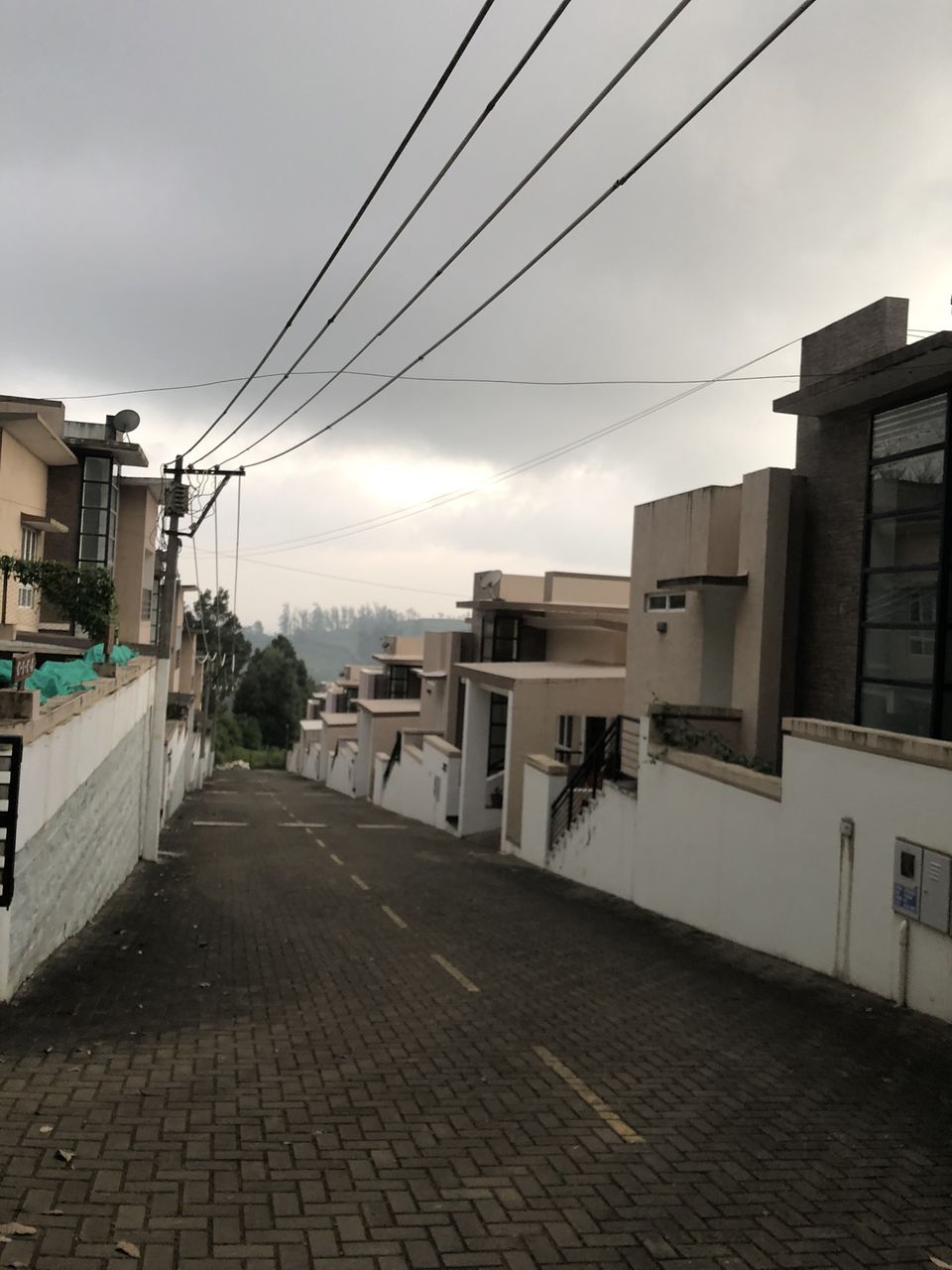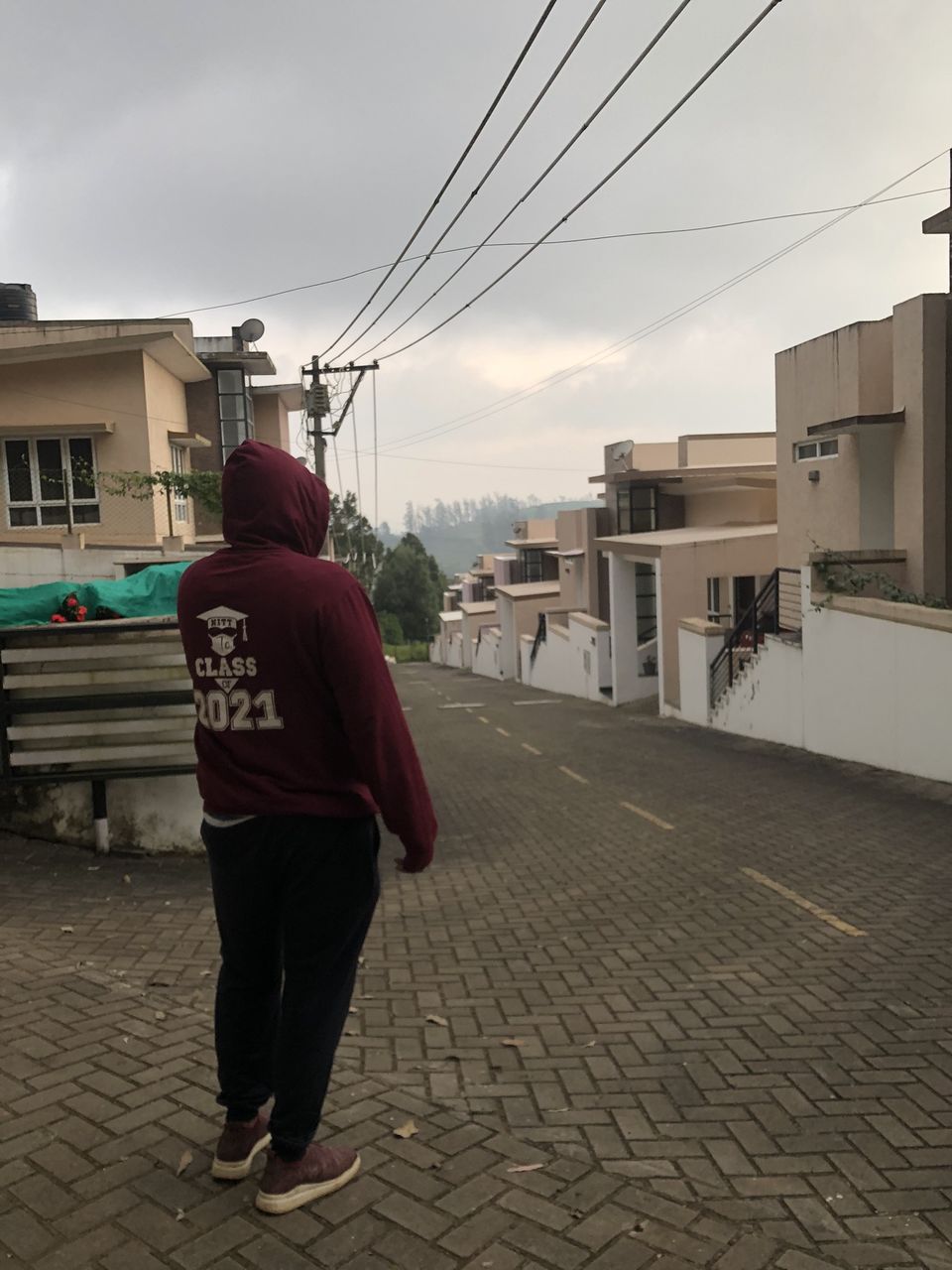 Without wasting any time, we kind of started walking fast so that we could embrace the place before winter sunset and kill our moods with early darkness. Have you ever imagined walking on a narrow path on a winter evening where you could only see larger-than-life trees casting their tallness over you by making you feel shorter and trapped under them whereas the narrowness behind you becoming narrower gradually? Well, that's how spooky I felt over there. But my typical explorer curiosity levels didn't stop me to go further and then after a few steps, my pal and I found a huge open space where almost everything can be seen including the hill range of Nilgiris under clouds.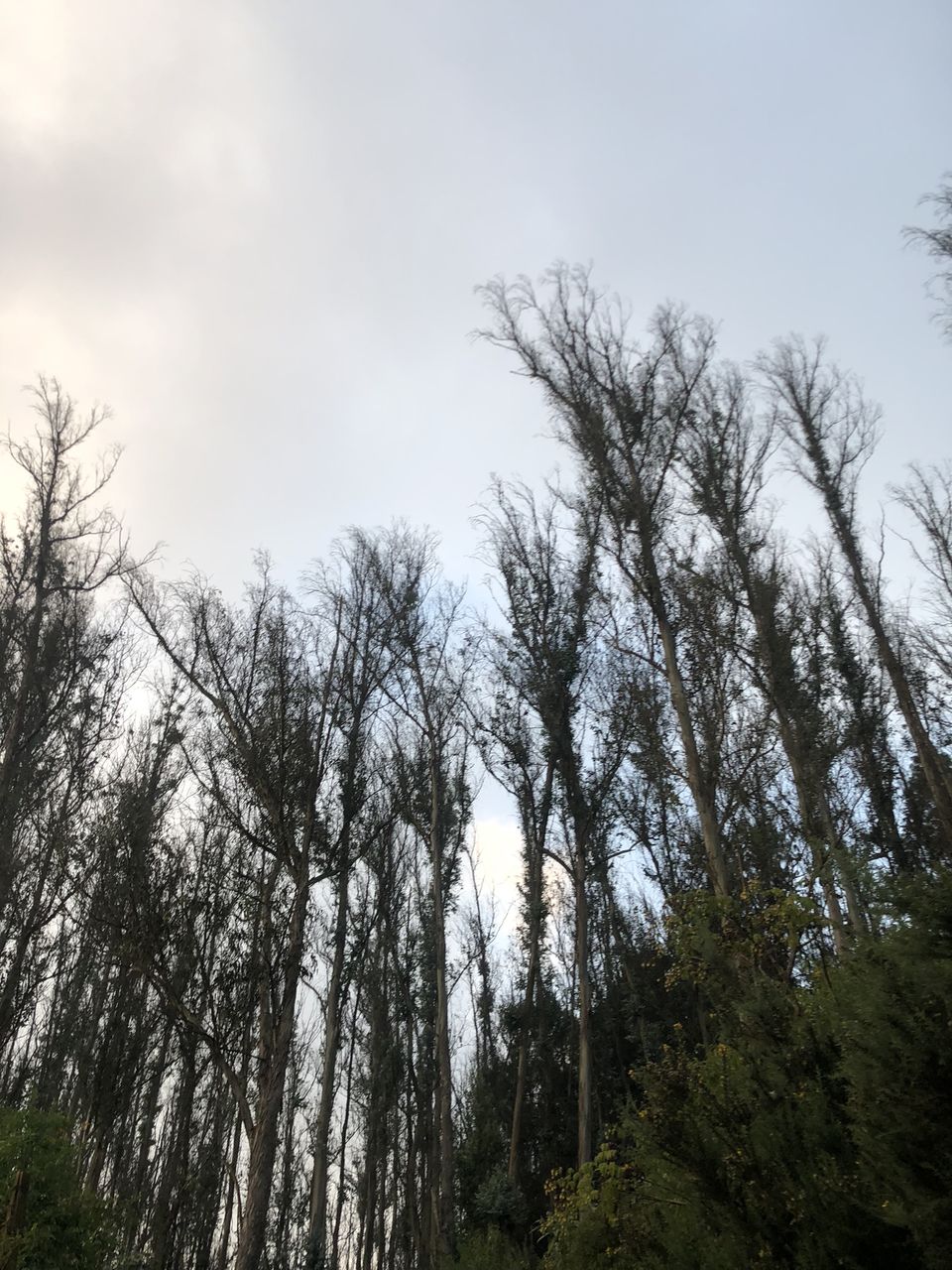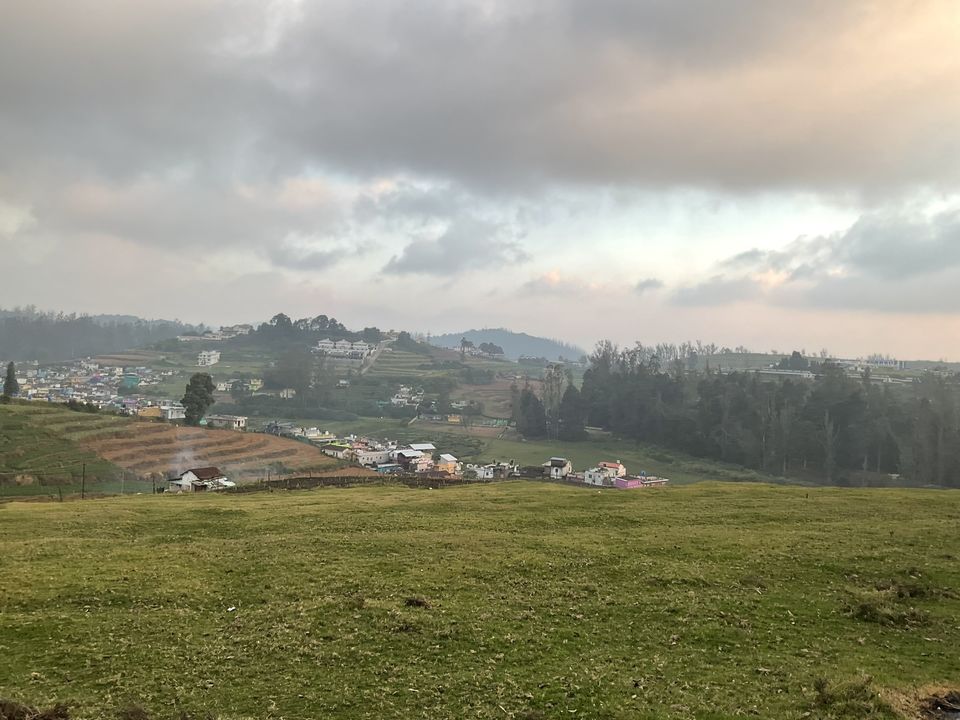 While keeping those pine trees field behind us, we started jumping and walking over those steep grasslands to go further to feel the whole aura of a hill station. Then we found a huge pit wondering who must have dug it and what for. We crossed it and stopped at a point thinking that it wouldn't be safer anymore to go as the land was pretty steep and wet. There I started capturing the whole scenic views and after a while, we both started to have conversations about life.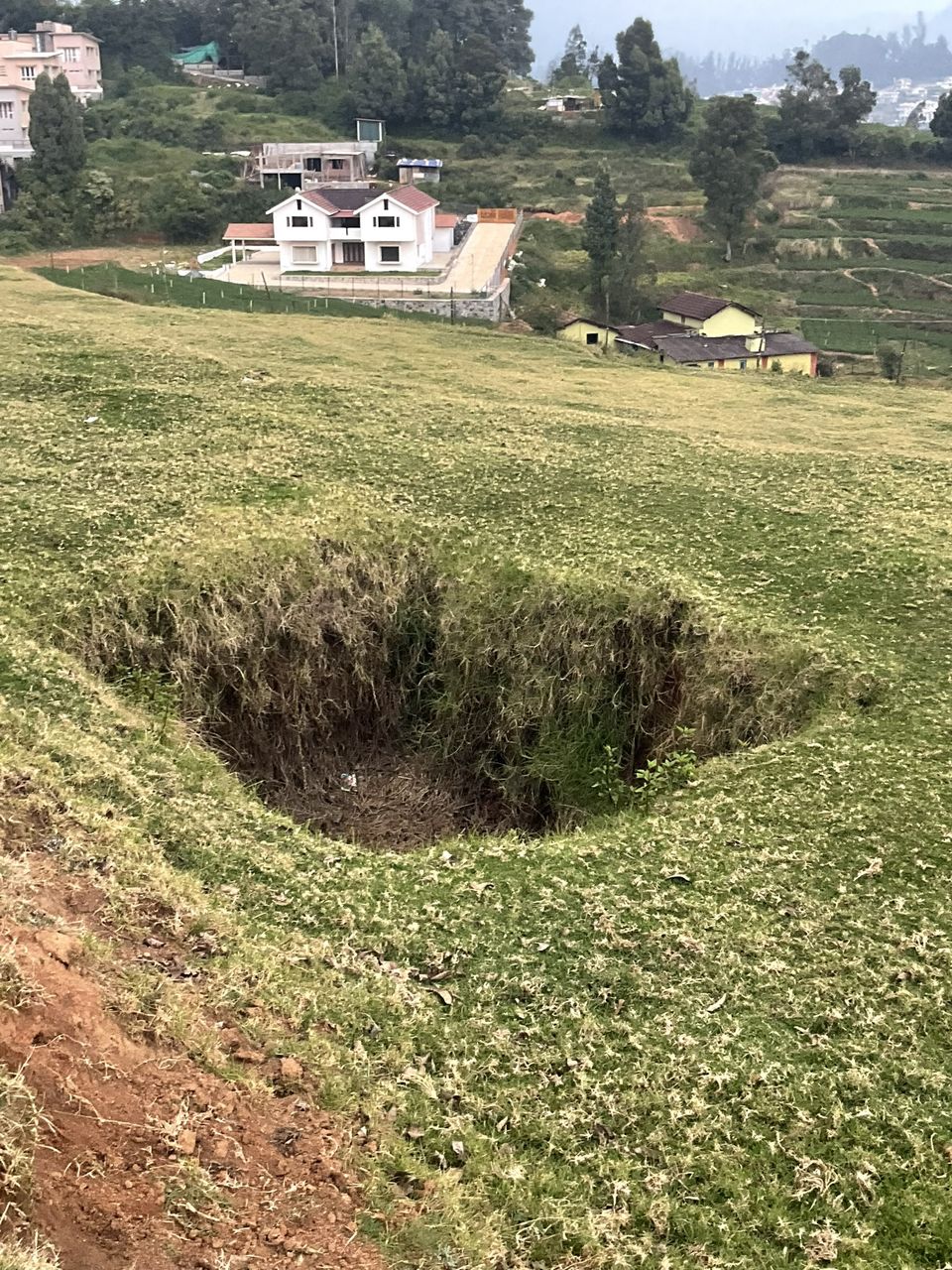 I guess such places give humans a moment to appreciate life the way it is by perceiving every single angle including happiness and sadness. After we found out that our conversations were getting deeper and the sky was getting darker, we thought of going back to our place. I felt pretty spooky when I crossed those trees and indeed I felt it wasn't the right time to go inside the forest. So we moved ahead and while on the way, I asked Kuldeep to capture me with my red hoodie at the location running like a crazy person. The output came out pretty spooky and we laughed over it on our way.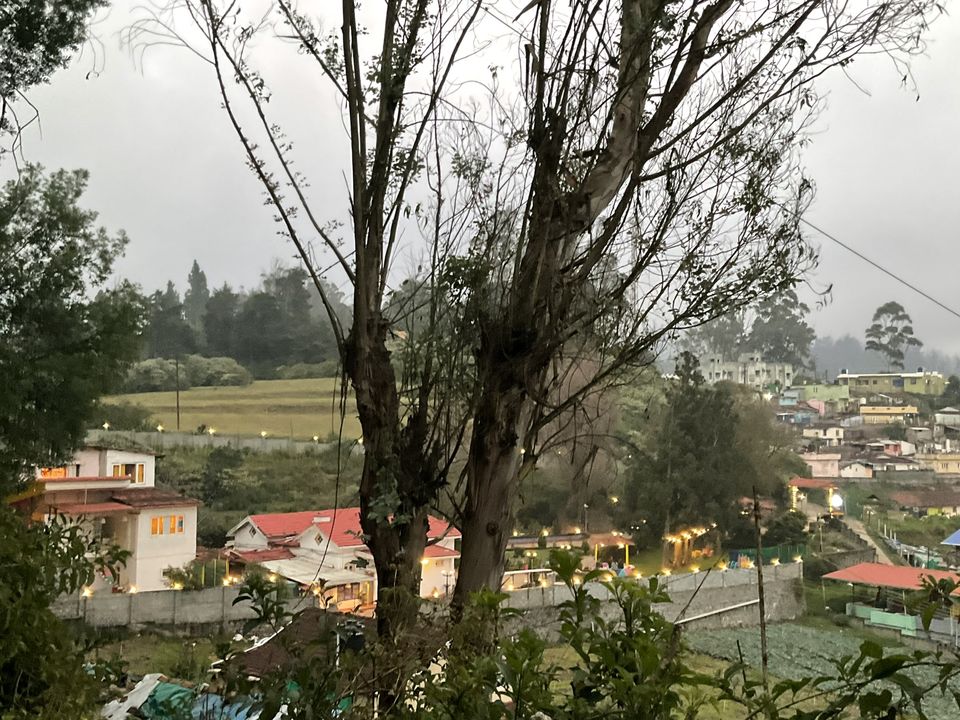 By the time we came out of those narrow paths, it was already dark and everywhere lights lit up brightly. And that's when we found the real beauty of our stay place as it was brilliantly lit up with lamp posts all over the premises giving the vibe of sophistication and safety. I was glad that I took the time to explore the other side of the place where we stayed in Ooty. After reaching to calm ourselves down and come to a normal breathing level, we both had a coffee with smoke in those chilling temperatures of Ooty by having conversations with the rest of our pals regarding our so-called romantic yet spooky exploration!