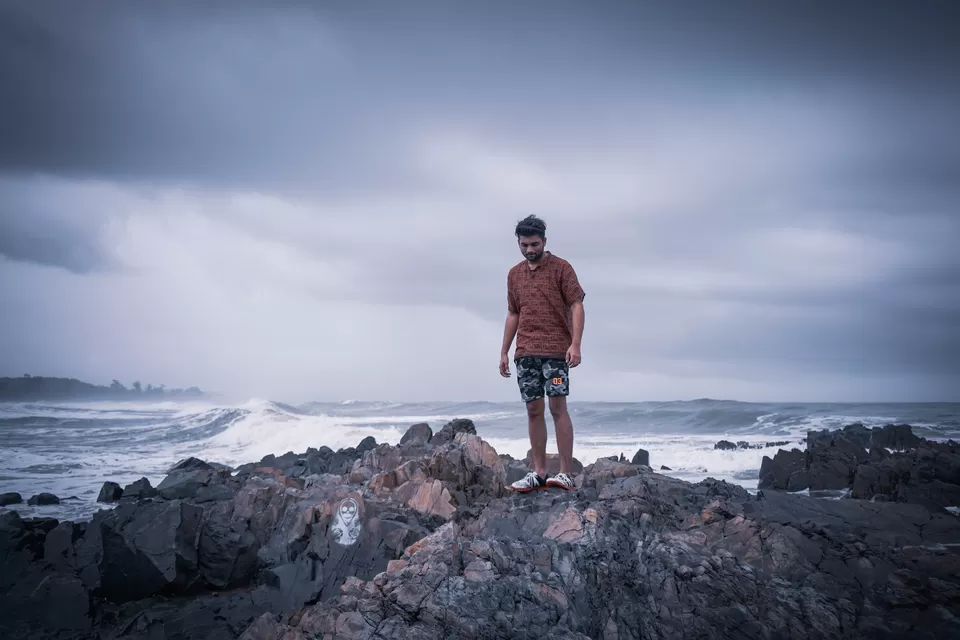 The monsoons are here in full force and if you thought you had to spend it stationed indoors with a cup of coffee, you're mistaken. Travel doesn't have to take a backseat this August because the monsoon season is one of the best times to explore nature in all its glory! Lush green forests, beautiful waterfalls, natural plunge pools, abundant rivers, misty mountains, and quiet beaches - you can have it all!
What's more, with goSTOPS properties located in some of the most breathtaking monsoon destinations in India, you don't need to burn a hole in your pocket or think twice about packing your bags and heading out for your next adventure. Here's everything you need to know about enjoying the magic of the monsoon on a budget!
MUNNAR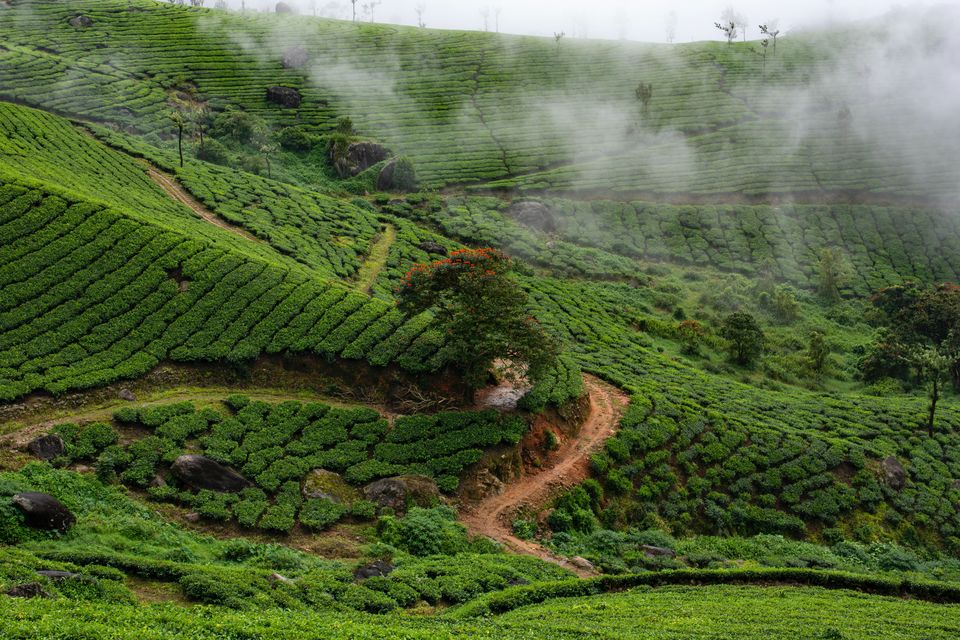 Escape to the sprawling tea gardens of Munnar this monsoon to experience the serene South Indian hill town in all its beauty. Complete with lush green valleys, magnificent waterfalls, and picturesque lakes that will leave you spell-bound, it's the ideal nature getaway to bask in the morning mist with a cup of freshly-brewed chai. Walk through endless tea plantations, learn how tea is plucked and manufactured, taste different kinds of brews, and enjoy the gorgeous weather of Kerala's Western Ghats.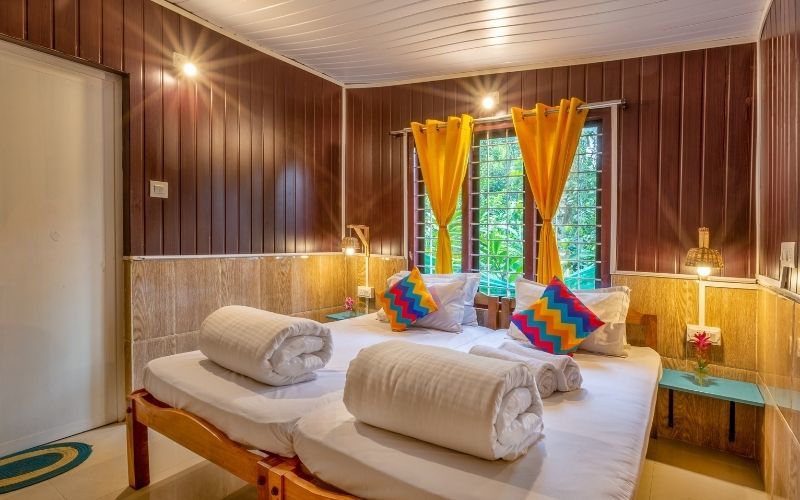 goSTOPS Munnar is located in Anachal, merely 30 minutes away from the main town of Munnar, which stands at 6000 ft in the Idukki region of Kerala. Away from the crowds and yet, equipped with all amenities, the property stands amidst tropical plantations and close to all the main attractions: the Mattupetty dam, Pothamedu viewpoint, and the Top Station viewpoint - the highest point in Munnar. Learn about the diverse flora and fauna during your morning and evening walks, take a Shikara ride on Kundala Lake, and soak in views of the lush green foliage around you.
How to get there: Fly to Cochin International Airport (110 km away by car) or Madurai International Airport (140 km away by car). Alternatively, you can take a train to Ernakulam or Madurai; Aluva is the nearest stop to Munnar (110km away). Munnar is also well-connected by bus from several locations in Kerala and Tamil Nadu.
Cost: Dorms starting at Rs 399 per night and private rooms starting at Rs 1,299 per night.
More information here.
GOA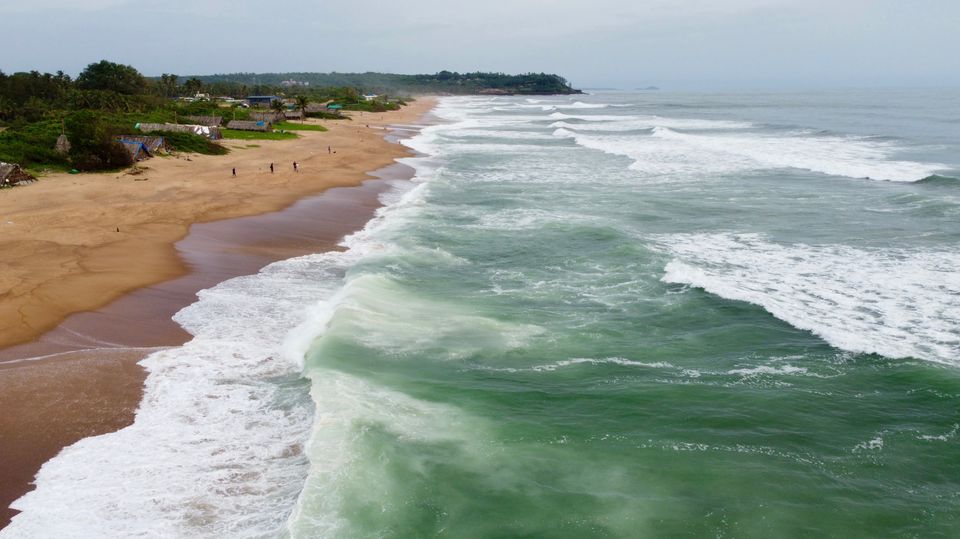 A true Goa-lover knows that monsoons are a world-apart in the coastal state. Empty, drenched beaches, pristine greens, swelling waterfalls, and off-season pricing – what's not to love?
Explore Goa's art and culture scene, the heritage buildings in the South, or go find your own private plunge pool. There's more to Goa than its beaches and this is best explored in the rainy season! Fort Aguada, Dudhsagar Falls, and Chapora Fort are just some of the many options.
The best part? goSTOPS has not one but TWO properties here to choose from in North Goa — one at Baga and the other at Calangute.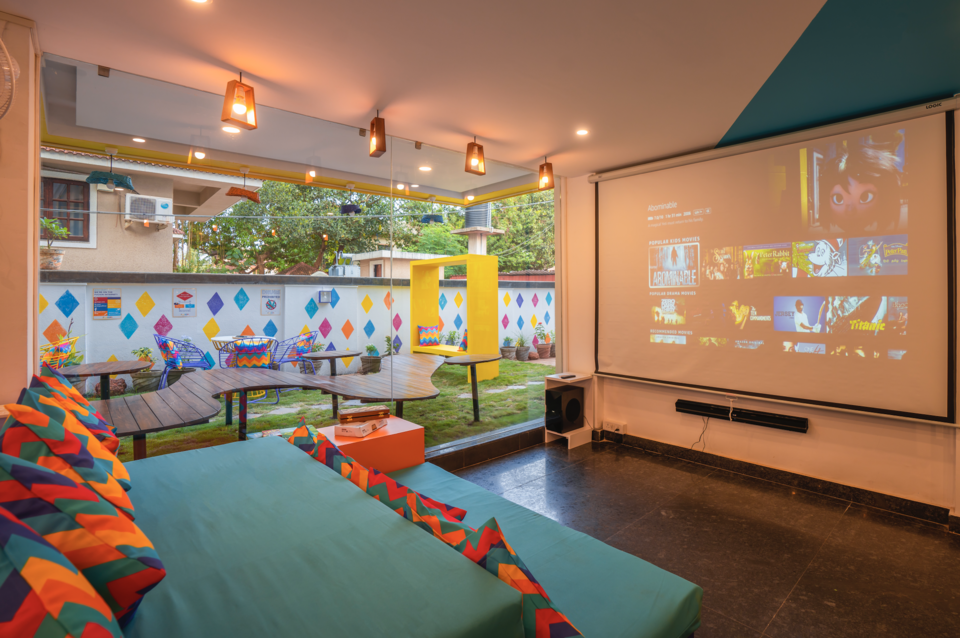 Both are great locations for beach-hopping, nightlife, water sports, and restaurants, and have all the amenities you would need in a hostel!
How to get there: Fly to Goa International Airport and take a taxi to the property.
Cost: Dorm charges are Rs 449 per night. Private rooms are priced at Rs 1,599 per night.
More information here.
OOTY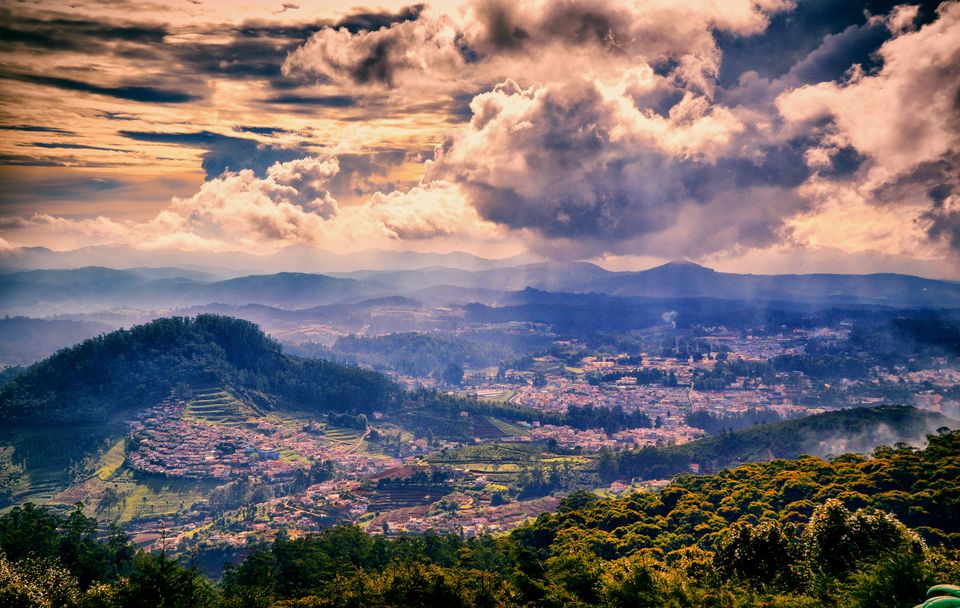 Say goodbye to the hustle-bustle of city life and enter the world of mountains, meadows, and tea plantations in Ooty. An abode of the clouds in the monsoons and located at an elevation of 2,200 ft, this charming hill station feels like it's straight out of a storybook. Aptly called 'the Queen of the Hills', nestled in the blue Nilgiri mountains, the colonial past of the place mixed with its heritage buildings and its enthralling natural landscape, makes it one of South India's most popular tourist destinations. You can visit Dolphin's Nose Viewpoint, the Botanical Gardens, and take a ride on the famous Nilgiri toy train from Mettupalayam to Ooty!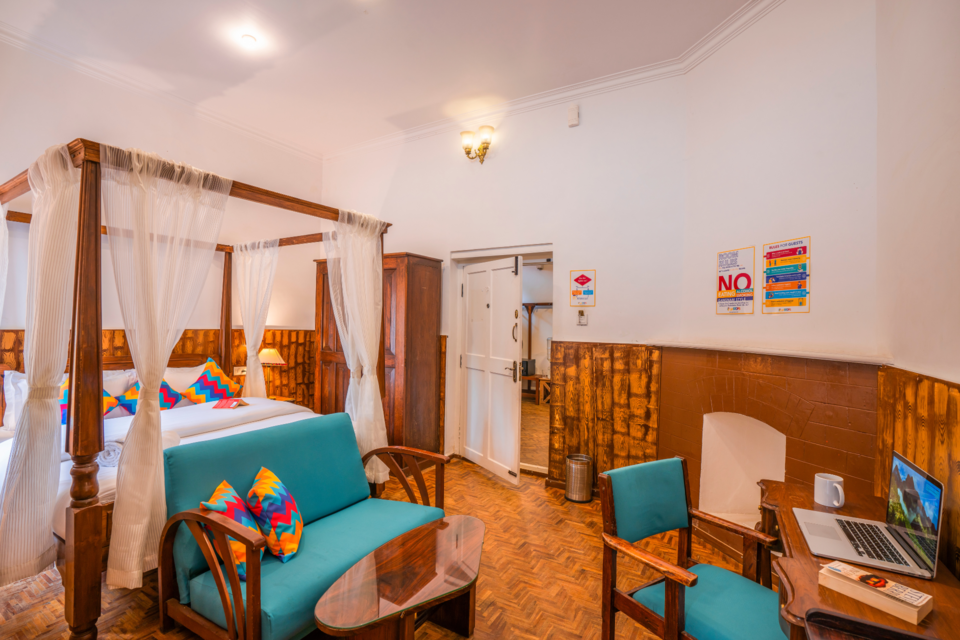 Soak in panoramic views of this sublime hill station from the goSTOPS Ooty property, located just 4 km from the bus station and a brisk 10-minute walk from the Fingerpost Junction on the Mysore/Bengaluru route. It is close to the Gymkhana Golf Club and has two blocks - the heritage block which is a 100-year-old colonial bungalow with high roofs, wooden flooring, four poster beds, and vintage furniture - and the new block, with ample outdoor seating and modern amenities.
How to get there: Coimbatore Airport is the nearest airport and is about 88 km away. The nearest train station is Mettupalayam which is well-connected to all major cities in the South. There are also several luxury buses that can take you directly to Ooty from Bangalore, Mysore, and Chennai.
Cost: Dorms starting at Rs 499 per night. Private rooms starting at Rs 1,799 per night.
More information here.
ALLEPPEY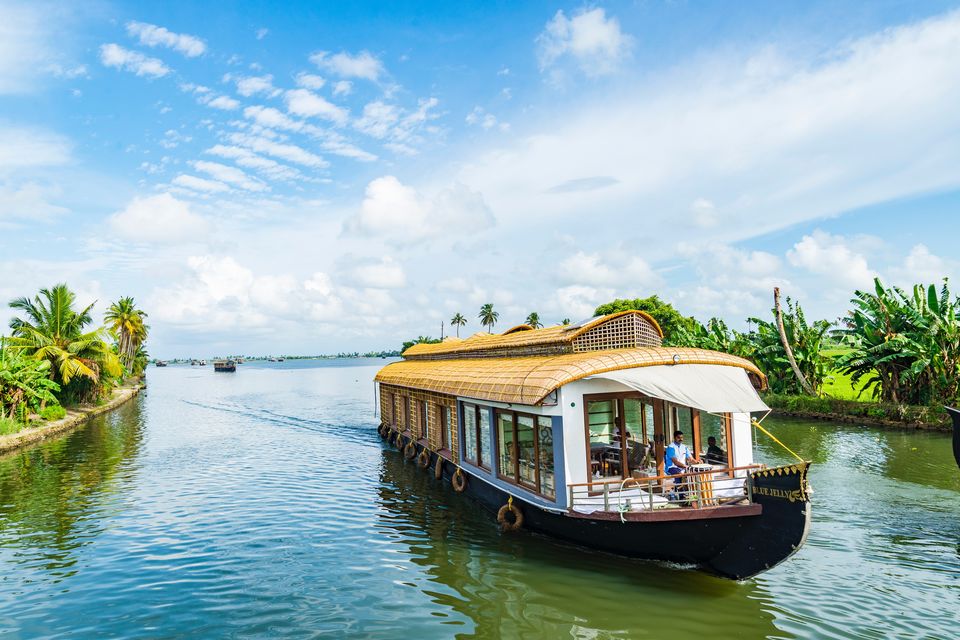 Imagine exploring the Venice of the East on a houseboat! Alleppey - the hub of Kerala's backwaters laced with coconut trees - is one of the most picturesque destinations in India and comes to life in the monsoons. With countless canals, delicious seafood, and the lush Kumarakom Bird Sanctuary on the banks of Vembanad lake, a laid-back yet fun-filled trip is guaranteed!
Further, goSTOPS Alleppey is just 400 m from the beach, making it the perfect location to enjoy the sea, backwaters, as well as the tourist spots in the city. Don't forget to check out the Alleppey Lighthouse and Vijaya Park, although the goSTOPS property in itself is perfect for a staycation! It is peaceful and quaint with well-equipped common rooms where you can engage in some fun like board games and foosball, not to mention the chiku trees in the courtyard that make for a beautiful photo backdrop!
How to get there: The nearest airports are Cochin International Airport and Trivandrum International Airport. The Alleppey railway station is a major junction and is well-connected to railway stations across India. KSRTC and private buses are also easily available here.
Cost: Dorms starting at Rs 449 per night while private rooms starting at Rs 1,599 per night.
More information here.
So what are you waiting for? Pack your bags and set off to one or all of these gorgeous monsoon destinations with goSTOPS!
In association with goSTOPS.
Ready to travel for free? Earn credits and redeem them on Tripoto's weekend getaways, hotel stays and vacation packages after the pandemic is over!