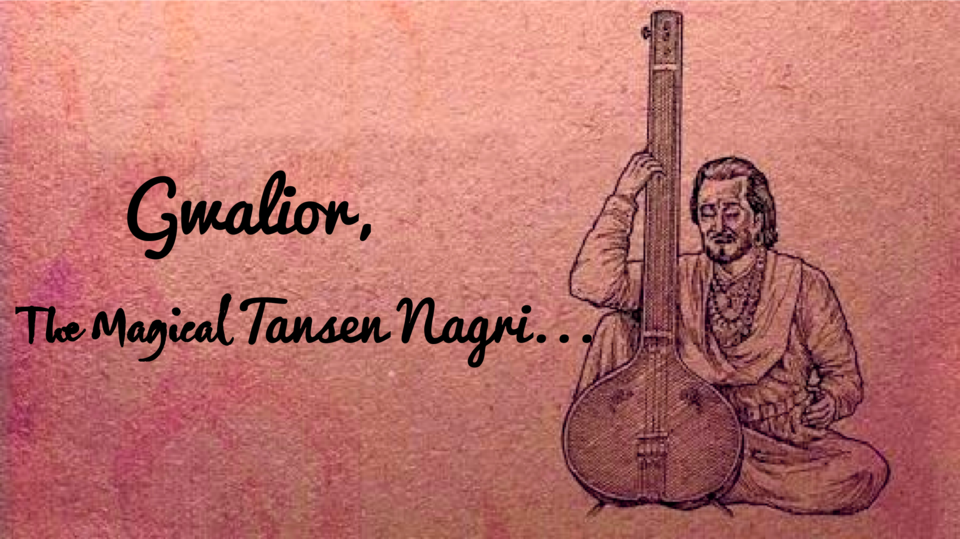 It was last to last summer when after a long gap I had decided to visit my second homeland. I was born in Jhansi, which lies in Uttar Pradesh but most of my childhood days were spent here in Gwalior, where I was sent for my boarding, but this time the visit was different.
I remember when I left Gwalior, in the year 2010, it was an utmost state depression for me to stay away from those corridors and dormitories. Today I am a transformed person, not a school student anymore and an aspiring writer, and I fancy writing travel blogs.
Inspired by travel, I am sharing the magic from my travel diary about the land which is a forever princely state and is nothing but 'Magic' to spell on every step you take. Being one of a counter-magnet city, Gwalior has emerged as an important tourist attraction in central India. Having a huge portion of history written on its account, Gwalior assures you to have an experience of a lifetime with the strong flavour of Marathi Culture. The excitement starts here with the first historical monument .i.e. Gwalior fort.
it is popularly known as 'The Pearl in the necklace of the forts' stands tall at an amazing location on an isolated rock. The fort is an amazing architecture with stunning carvings, you will be astonished by its tremendous geography divided between three temples and six palaces inside.
Another, stunning display for anyone who visits this Tansen-Nagari has to visit the Jai Vilas Palace. After visiting here, you will be having those thought clouds with questions in your head regarding the amount of science involved in this place.
Built in European style, this palace is a blend of Tuscan, Italian and Corinthian style. From the story of the number of 'elephants transported to the roof' to the discussion about the smallest queen in the world, this palace serves as a museum of intellect for one and all.
Calling it a land of Tansen and not visiting the dedicated place for him will be an incomplete visit. Tomb of Tansen or Tansen Memorial is a commemorated monument built to honour one of the nine gems of Akbar's court. The monument offers a great view of lush gardens and Mughal style architecture, the famous national level music festival takes place here every year.
It is always essential to have a great end of any trip. If your trip ends well, it means you have a space left to come and visit the same place in a better way next time. And to make it a perfect ending one must visit the 'Sas-Bahu Temple'.
The reason behind calling them this is mere, a silly one. We leave you to know it by yourself.
Happy Travelling!