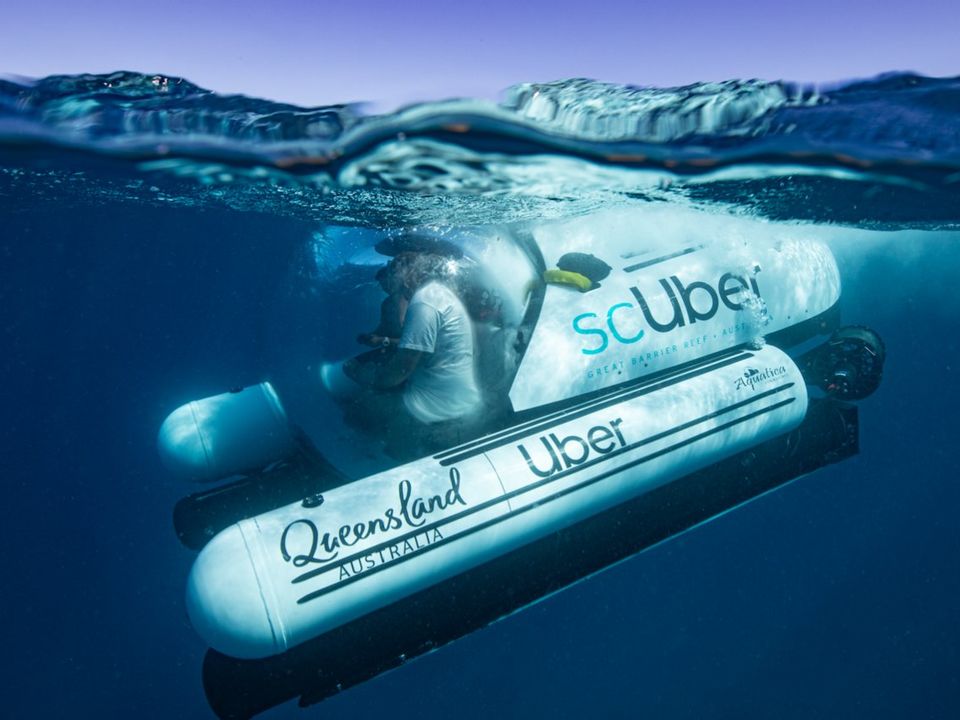 The world's first underwater ride-sharing facility has started and the service provider is none other than Uber! If you are a non-diving traveller who wants to explore the underwater treasures of the Great Barrier Reef then this is the time to dive in!
In partnership with Queensland, Australia, Uber is now offering the world's largest coral reef system via submersible.
Travellers can use Uber app to hail a scUber for four weeks. Uber is borrowing a Stingray SR-500-1 named Barry along with its crew, from Aquatica Submarines.
Barry seats two passengers, in addition to the driver and will cover a one-hour round-trip ride set to begin in select Queensland cities. All you have to do is input the details of your destination as the Great Barrier Reef and an Uber operator will call to confirm the ride. The fare is 2,060 USD for two people and you will be transported by helicopter to Barry's exact departure point.
Every fair will be matched with a donation to Citizens of the Great Barrier Reef. The reef, which is larger than Italy and roughly half the size of Texas, is so big that it is visible from space. But it is prone to several threats including climate change, coral bleaching, and over-tourism.
scUber will be available only through June 18, according to Queensland Tourism and Events. Watch the video below to get a virtual tour of the underwater heaven.
Been to Queensland? Share your travel experiences with Tripoto community here.