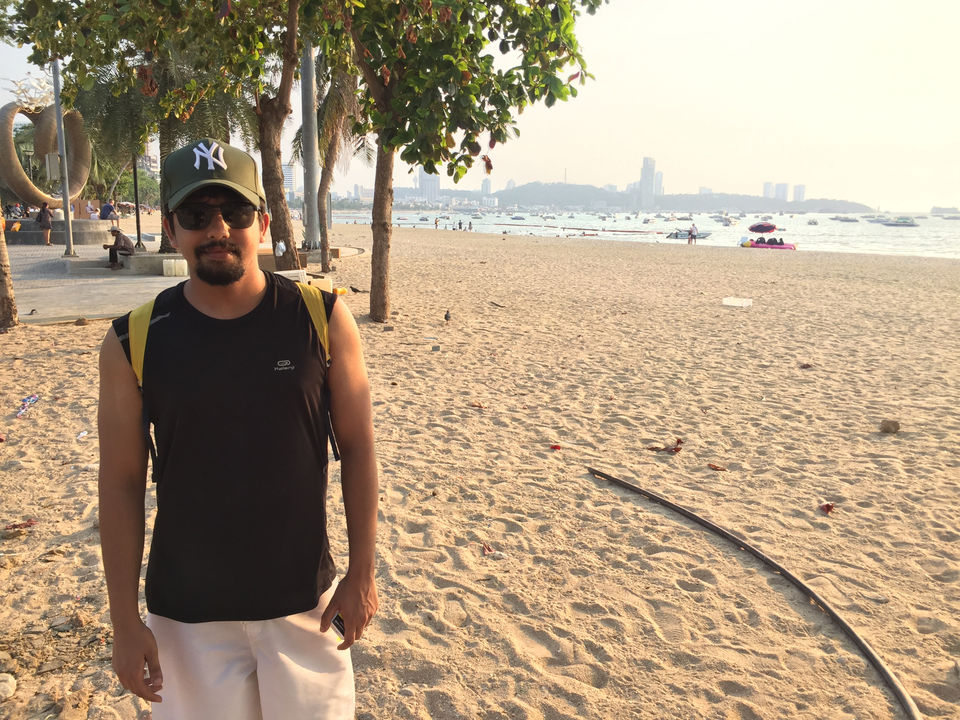 I was in Rayong port in Thailand and the crew was quite excited cos obviously it was Thailand. Rayong is famous for it's scenic untouched beaches. Pattaya was an hour drive from there so we thought why not visit the famous Pattaya city, one of the most well known tourist destination of the world. Most tourists found were from China and Russia.
We took a cab from Rayong to Pattaya which cost us only 70 USD two way (50 km one way) and the driver was with us as a guide all along.
Once entered the city, traffic killed us but it was a good tourist spot. Went for a nice swim and if you'd want, you can go to this place which locals call the island for adventure sports. Everything is so cheap as compared to other western countries that it seems unreal. Sea food is so fresh that it's a must try.
If you wanna relax and de stress your body, you can go for a decent Thai massage (approx 300 baht)
The thing that was amazing were these funny adult bar streets (Soi 6, Soi 8 etc) what to tell you, should see for yourself!
The beaches were little disappointing as they weren't as clean as expected.
A day in Pattaya including transport and some shopping costed me about 90 USD. I'd say if you're planning your first abroad budget trip, you can give it a shot!