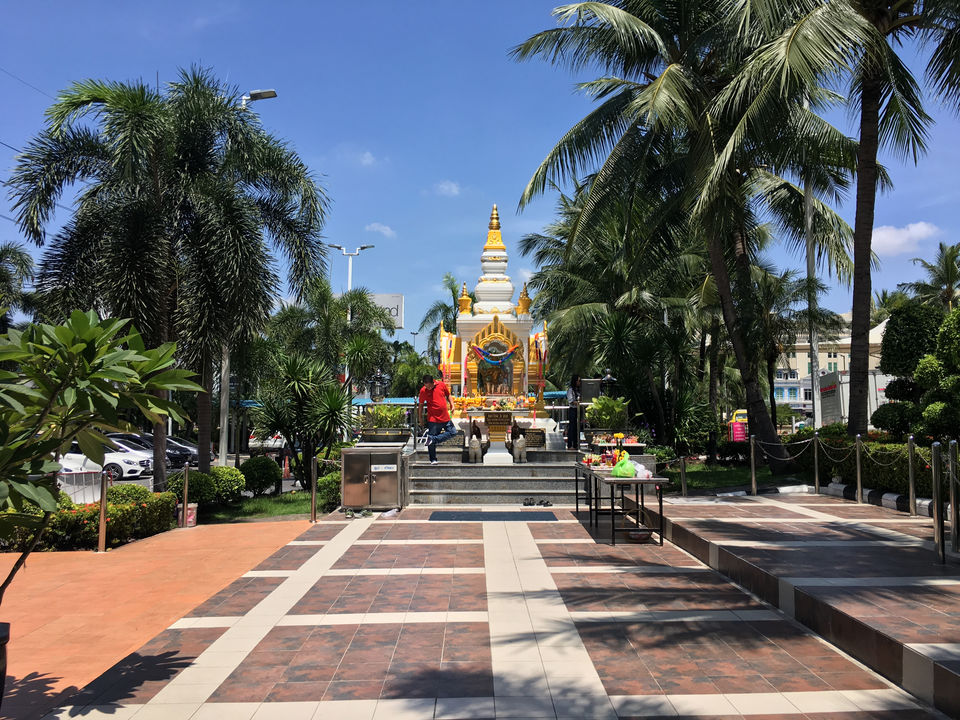 With lot of excitement, hundreds of questions in mind i was about to start my first International trip.
Binging long hours over the internet watching YouTube,reading travel logs finally i planned and booked this trip on my own (Yes! And it goes very well).
Next challenge was to get Visa on Arrival (Indians get Visa on Arrival to 59 countries including Thailand)
How to get Visa:
It is pretty easy to get Thai visa,we have two options either Visa on Arrival or get visa in India prior to your arrival (I suggest second one for family and big group to avoid long queue at the airport).
You can read here http://www.thaiembassy.com/thailand/thailand-tourist-visa.php for Visa requirements and latest updates on thai embassy website.
Visa on Arrival costs me 2000 thai baht (they only accept thai currency for visa fee) and took 1 hour to clear immigration (fairly smooth as we have good relation with Thailand,just keep smile on your face and be confident).
TRANSFER TO PATTAYA :
Landed at 5:30 am at Don Mueang International Airport and after getting my passport stamped i took Bus A1 just outside the airport(costs 30 baht took 30 minutes)To Bangkok Bus terminal,Chatuchak.
Bought tickets to Pattaya (108 baht) hopped in to bus to reach Northern Pattaya in 2 hours.as i was staying in Southern Pattaya near walking street area i took bike taxi to hostel.
Checked in to the room,had lunch and started most awaited trip.
20 minutes of walking and climbing a bit from my hostel took me to Pattaya Bay on a small hilltop,Pratumnak.
P.S: Pattaya is a city i love to explore on foot as it not so big and has lot of walkways,yes it saves a lot of money and we get to know the place better when we walk along.
Mostly visited for the view it has to offer,i was just awestruck seeing beautifully blended Gulf Of Thailand with sparkling city of Pattaya.it was so refreshing and i had never seen anything like this earlier.
It was 4 in the evening and didn't wanted to miss the sunset.i sat there for almost 3-4 hours soaking beauty in to my eyes.took some mandatory photographs,enjoyed coffee with sun getting down.now it's time to go back(never wanted to)
I felt in love with this place.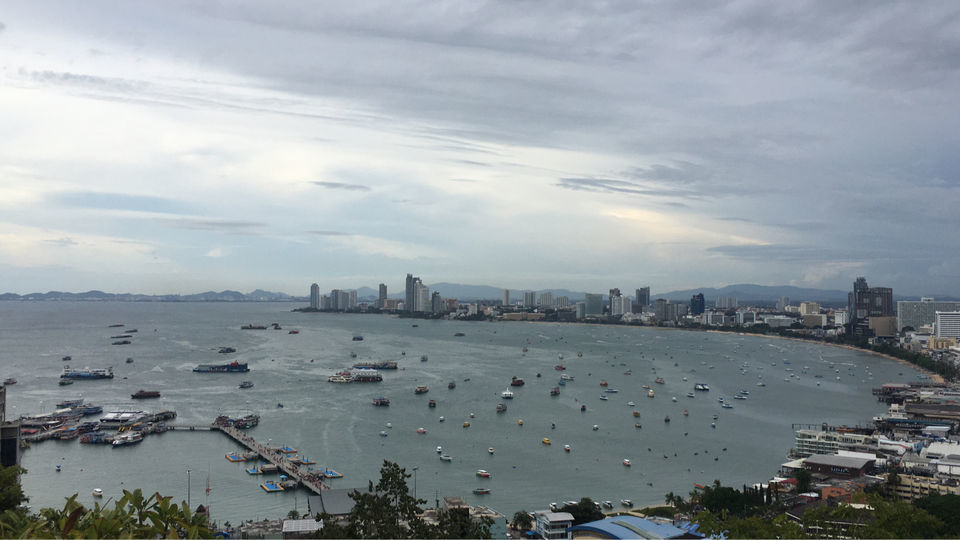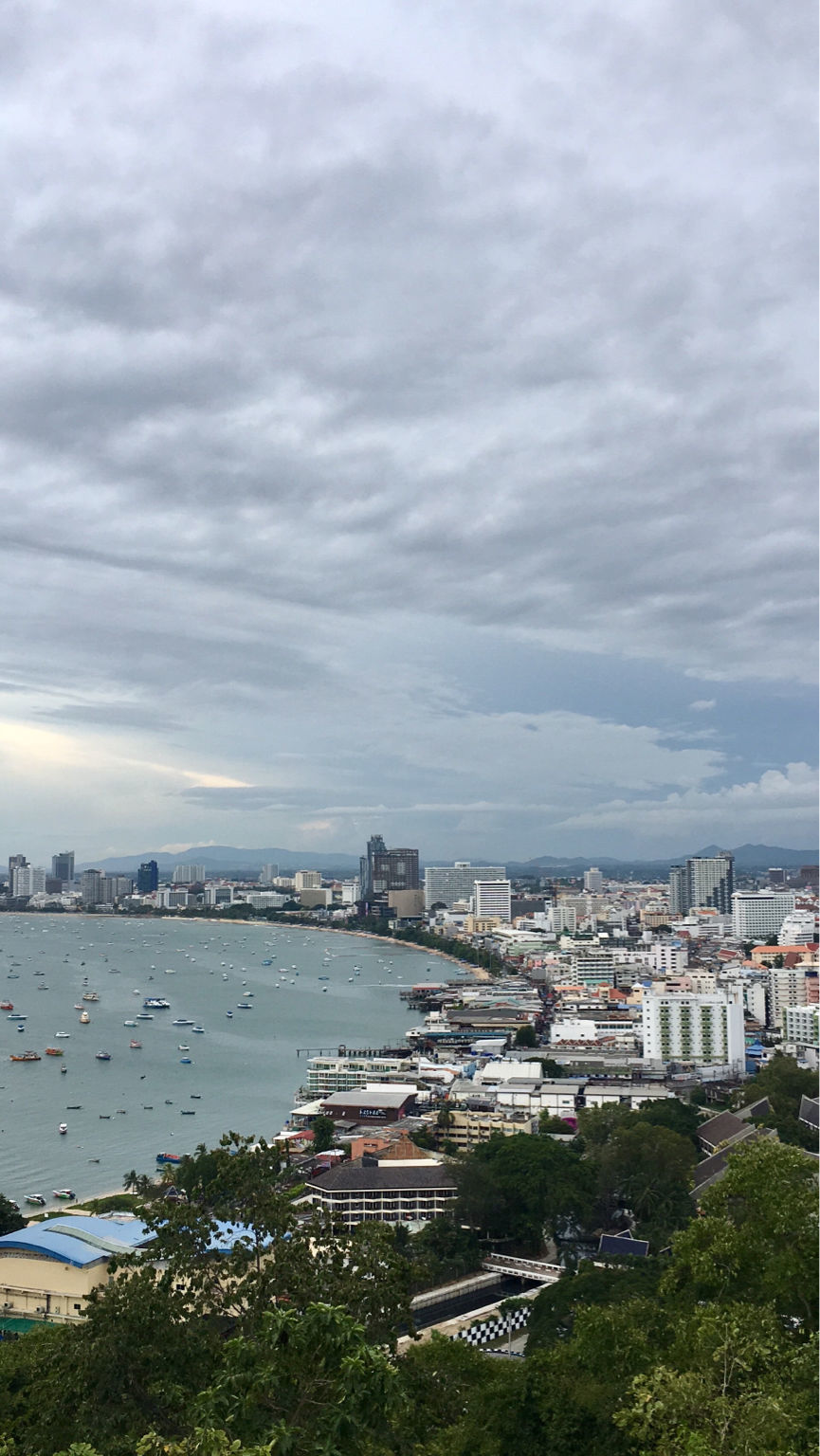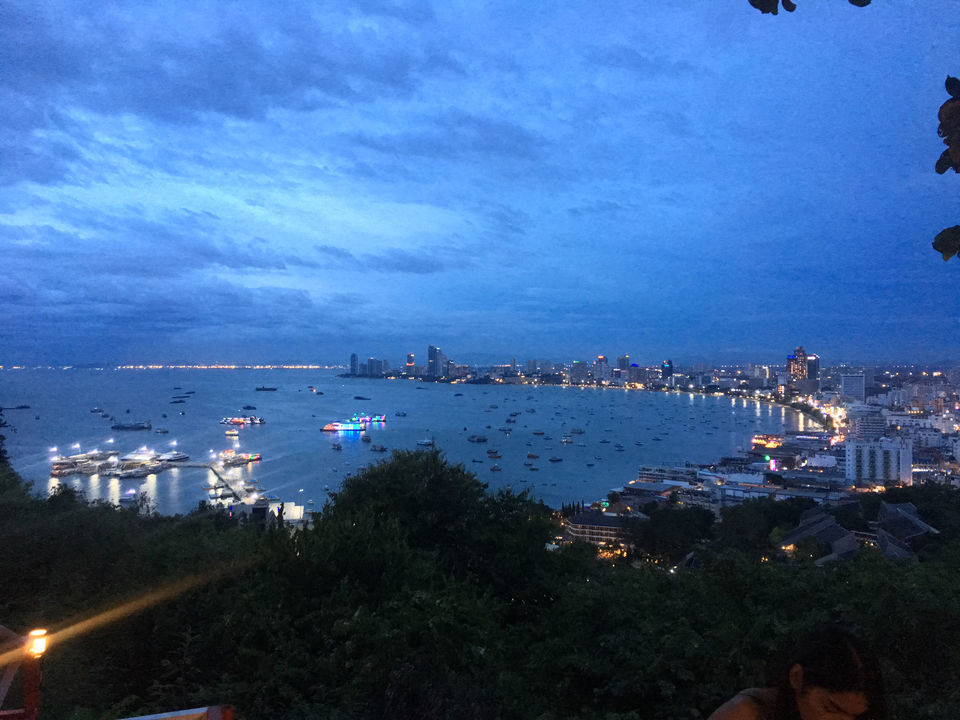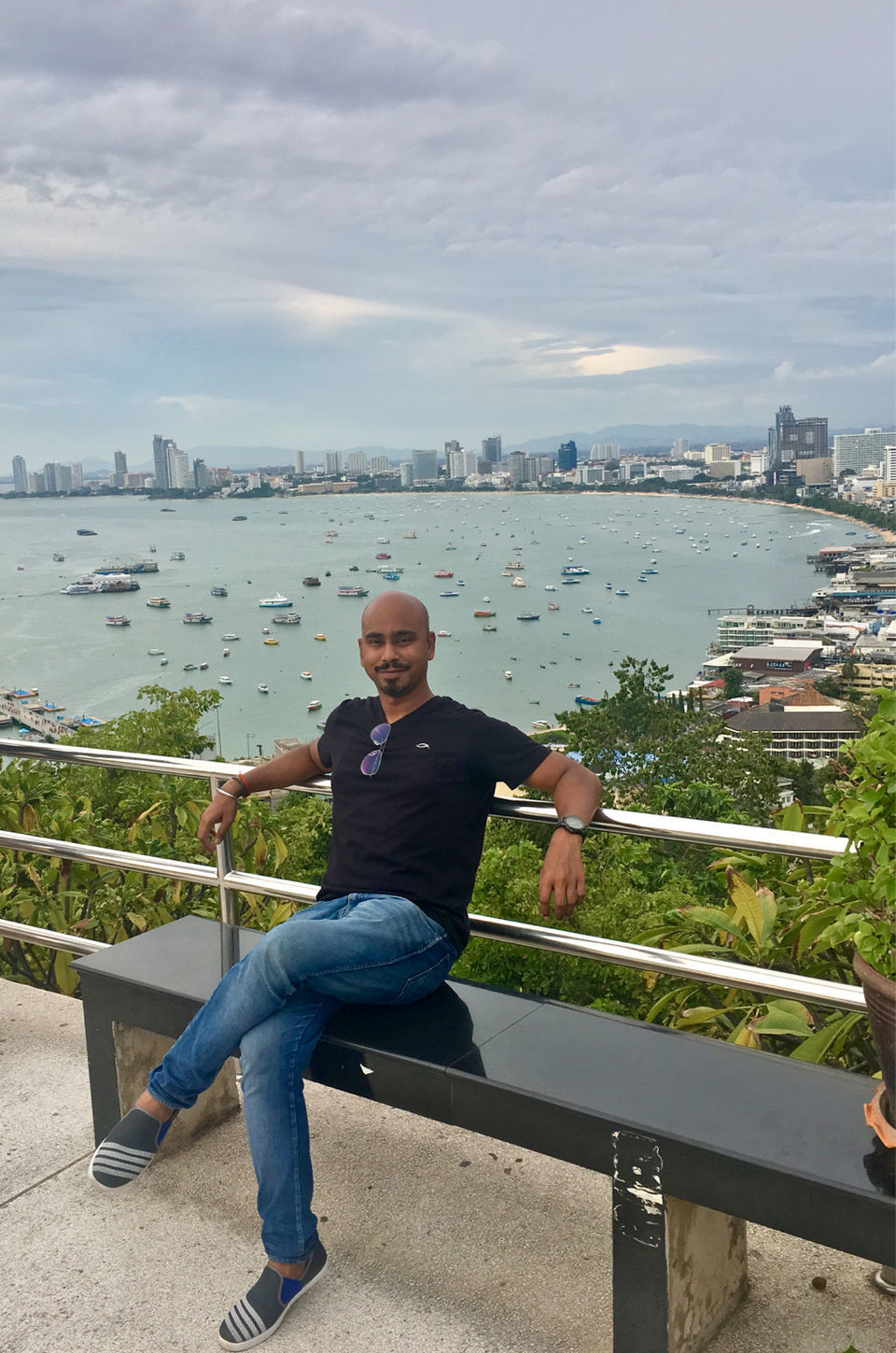 Woke up early as it was going to be a long day and I wanted to see most of Pattaya in 3 days.
I decided to start my day with white sand beaches of Koh Larn.Few minutes walk to end of the Walking Street is Bali Hai Pier,where ferry and speed boats are available to Koh Larn Island.
I was on budget trip so i chose ferry (30 baht) and took 40 minutes to reach the Island,one can get in to speed boats which is fast but will cost you more.
Spending some time at Koh Larn beach headed to Samae Beach,prettiest of all,less crowded with upmarket restaurants.
Mesmerised with crystal clear and green sea water,kissed by the sun i enjoyed whole day having local beer and cuisine at the sack.
Do not miss this place when you are in Pattaya.
I saved another half of my day for Walking Street,one of best entertainment hub in the world.it is 1-2 km long street with hundreds of dance bars,pubs,street food vendors,gogo bars (combination of bar and strip club) a lot of multi cuisine restaurants including authentic indian food.
Dancing neon lights and loud music keeps you awake whole night.it has everything to offer for everyone:P
Truly said what happens in Pattaya stays in Pattaya.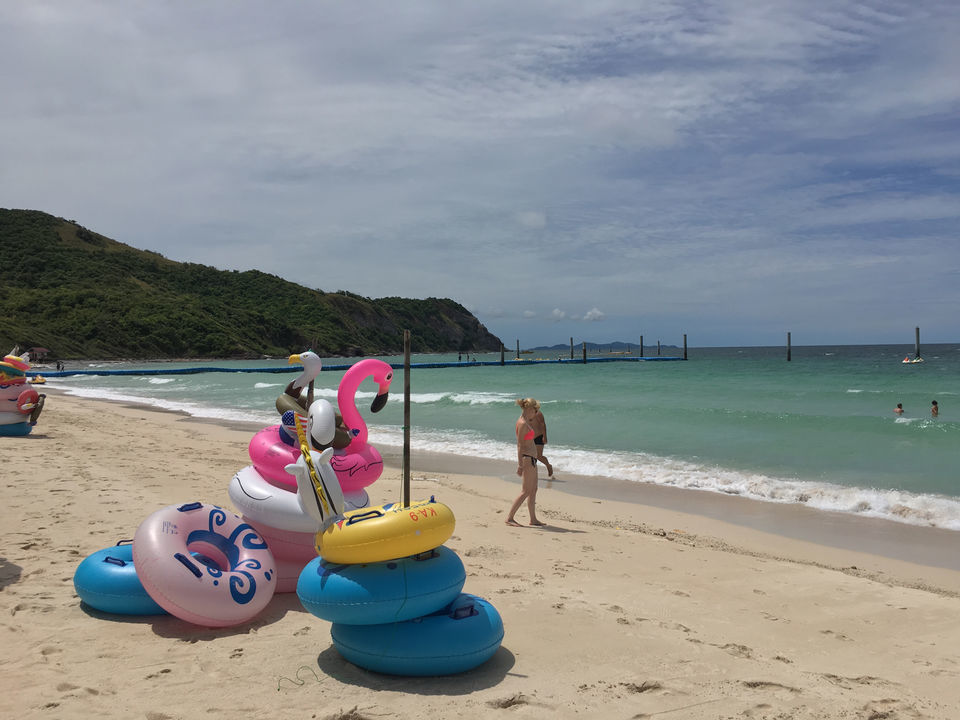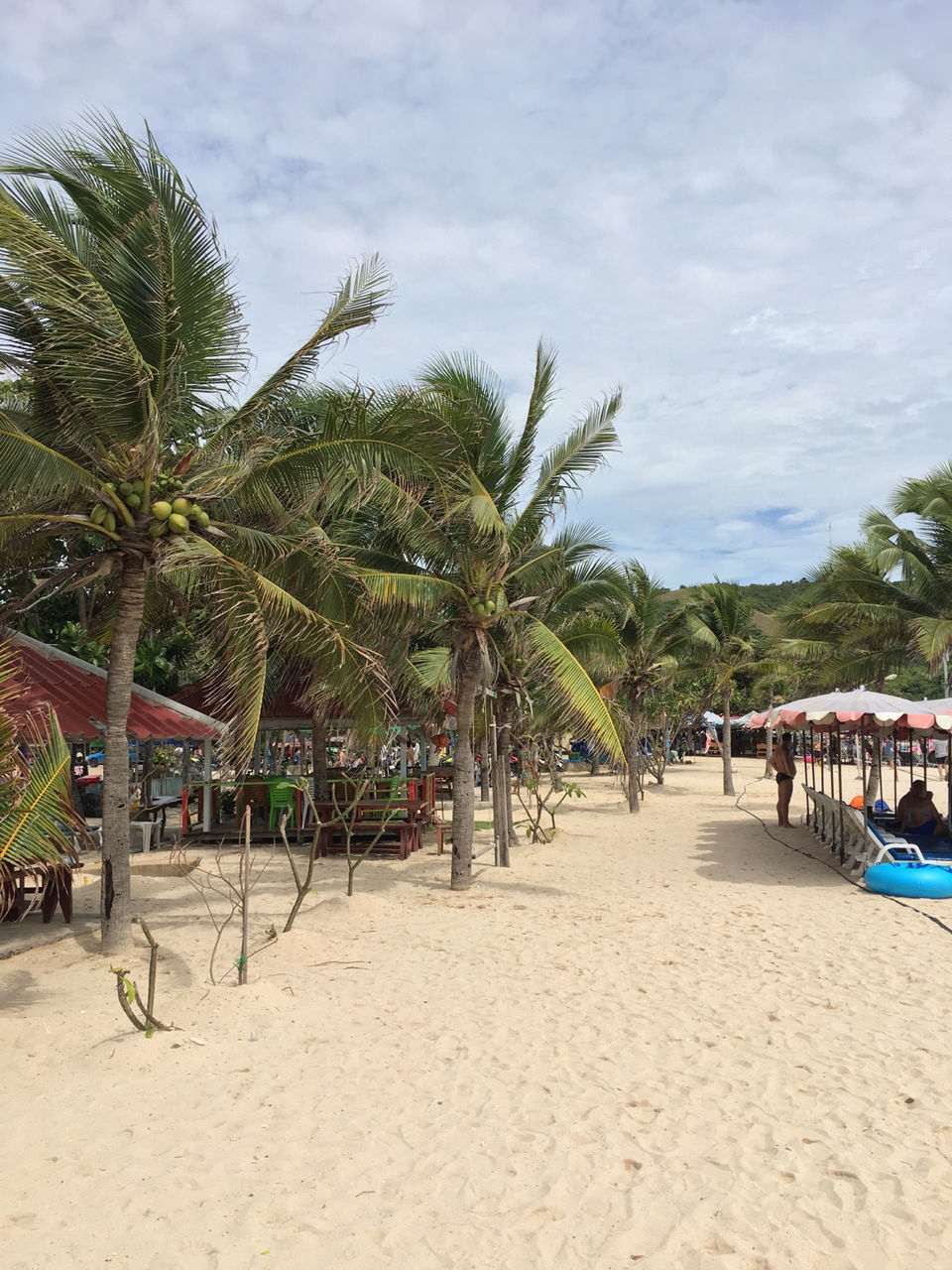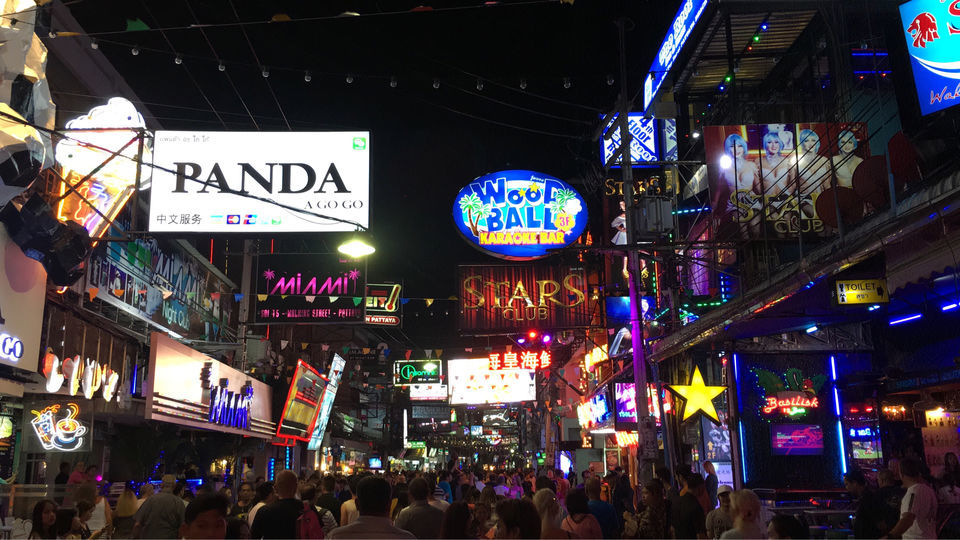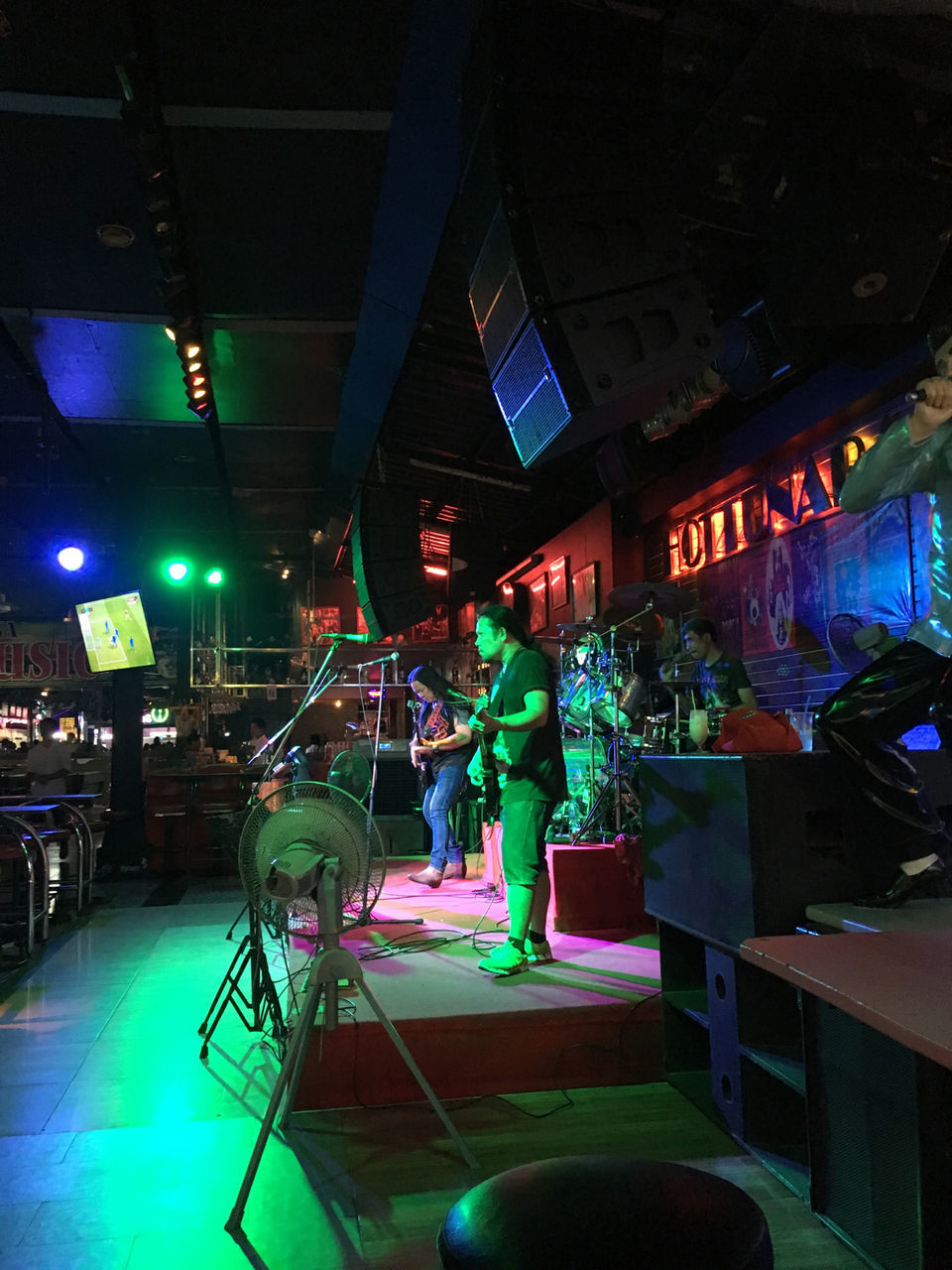 Pattaya has everything from entertainment,landscapes,glittering nightlife to spiritual and cultural attractions.
Best among them is Sanctuary of Truth on the coast of Gulf,an all wood beautifully designed 105 metre high architecture having various Buddhist and hindu sculptures.one should not miss thai dance shows(included in entry ticket).
You could also enjoy elephant ride around temple.
How to get there:
Being an offbeat location you may hire taxi/bike or hop on to songthaew bus (10 baht taxi for anywhere in Pattaya,get in to bus and get down on your destination by paying only 10 baht) going towards Pattaya-nakluea road,stop at soi 12 and then walk 10-15 minutes to get Sanctuary Of Truth.
BIG BUDDHA:
Located on Khao Phra Tamnak hill (opposite to Pattaya View Point),big golden Buddha statue famous for its panoramic view of city.this wat (temple) features several interesting buddha sculptures.
It is quiet and less crowded than Pattaya View Point,ambience around temple is calm and serene with greenery everywhere.it is worth the time and effort.best place to take some break from city hustle and bustle.
P.S:-there is no entry fee and can be covered with Pattaya View Point if you have enough time.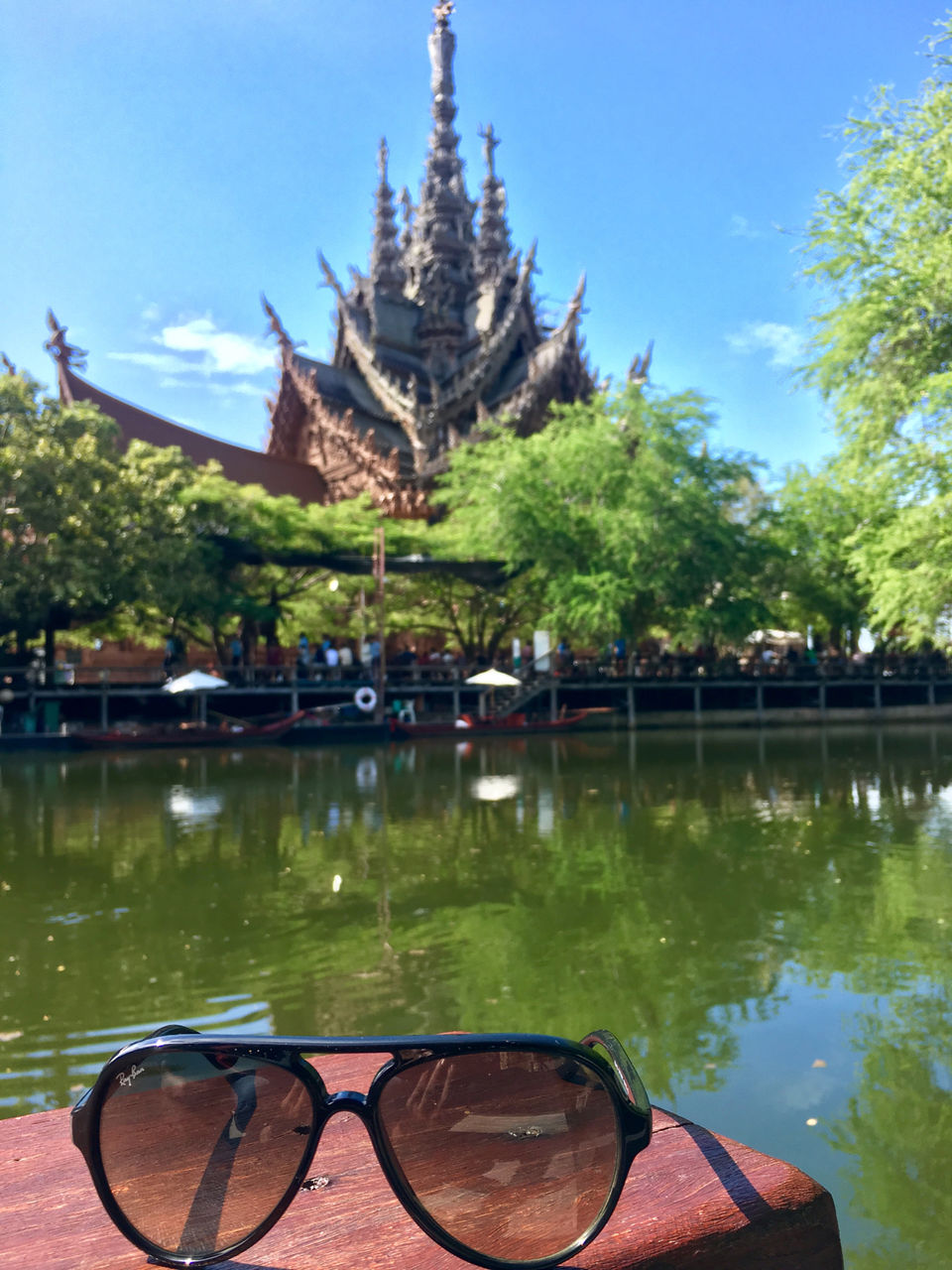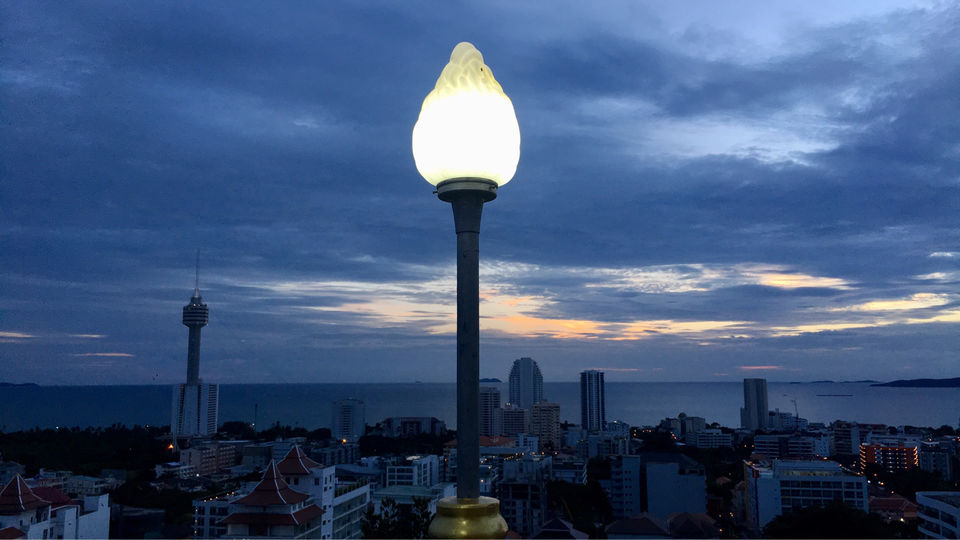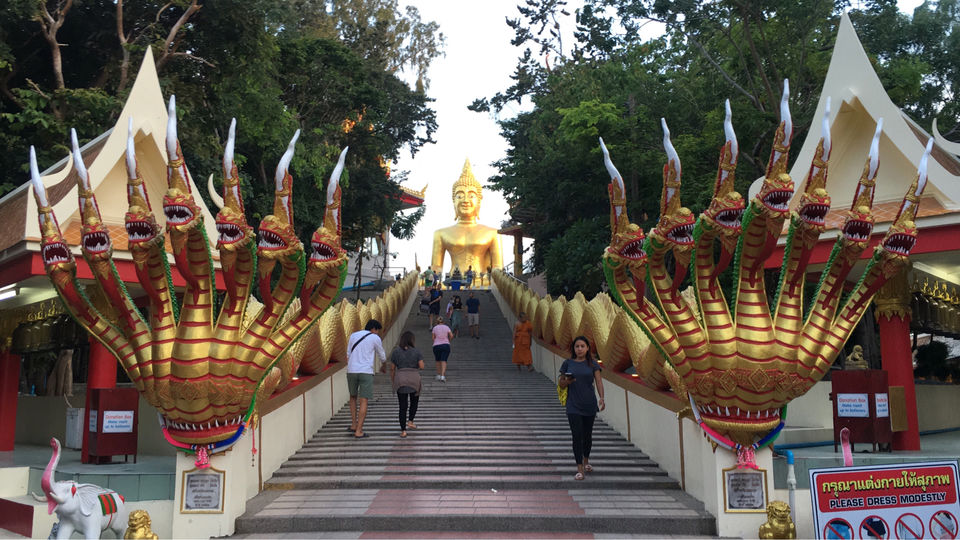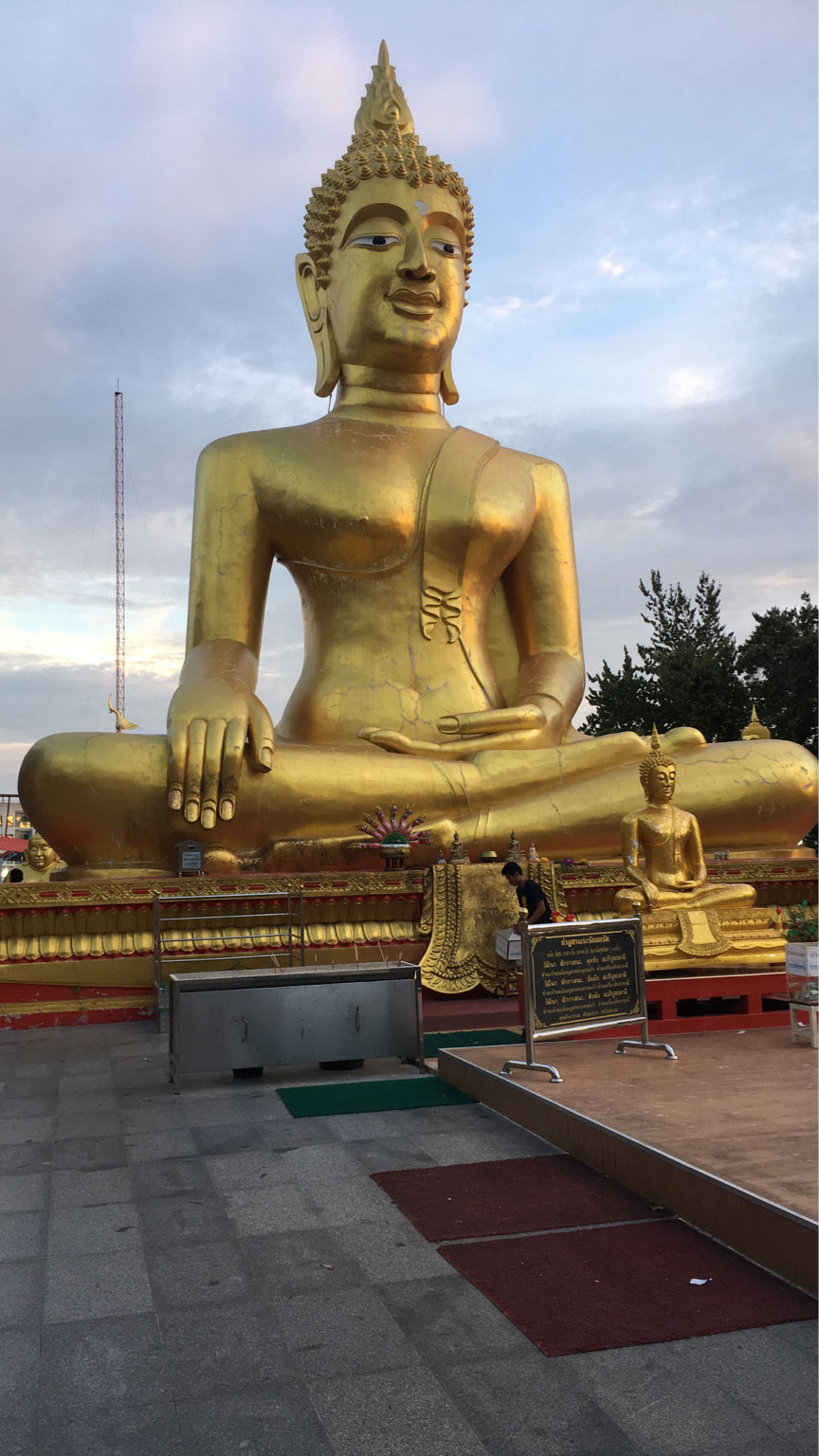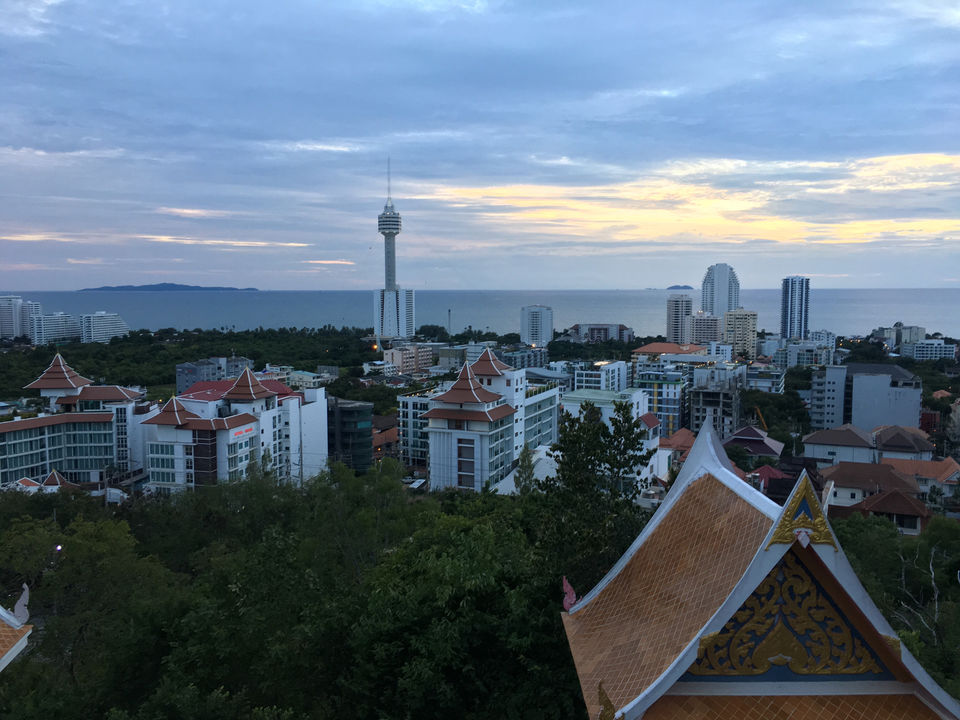 On my 4th day i woke up late as i never wanted to leave Pattaya but now its time to go back to dream capitol city ,Bangkok where i will be staying for next two days.filled with fun and lots of sweet memories i took bus back to Bangkok (costs 110 baht) from air conditioned bus terminal, north Pattaya.
Reached 4 in the evening i had little time to explore city ,no worry this city never sleeps no matter what time you are arriving ,this place is always alive either its day or night (Thailand is well known for its glittering nightlife).
Note: There is no difficulty in getting around but is lot bigger and crowded than Pattaya so try to use public transport systems such as metro train knows as BTS (Bangkok Mass Transit System),buses, MRT,hired taxi/bikes etc.buses are lot cheaper but due to worst traffic you could stuck in middle of nowhere,i recommend BTS,hired taxis over buses.
Took metro from BTS Siam which is nearest to my hostel and after few interchanges including a bus i was at one of most beautiful Riverfront ,the Asiatique Riverfront(entry is absolutely free!) illuminated at night facing Chao Phraya River with skyscrapers on the other side.it has open air market,a mall,souvenir shops,a big rotating ferris wheel and lot of restaurants,bars to eat and drink.there is Chaophraya cruise which i could not get in to due to time constraint but it gives nice view of city at night, plenty of food to offer and live music right on the deck.
I recommend this place for best and economical way to spend your evening in Bangkok with the amazing views.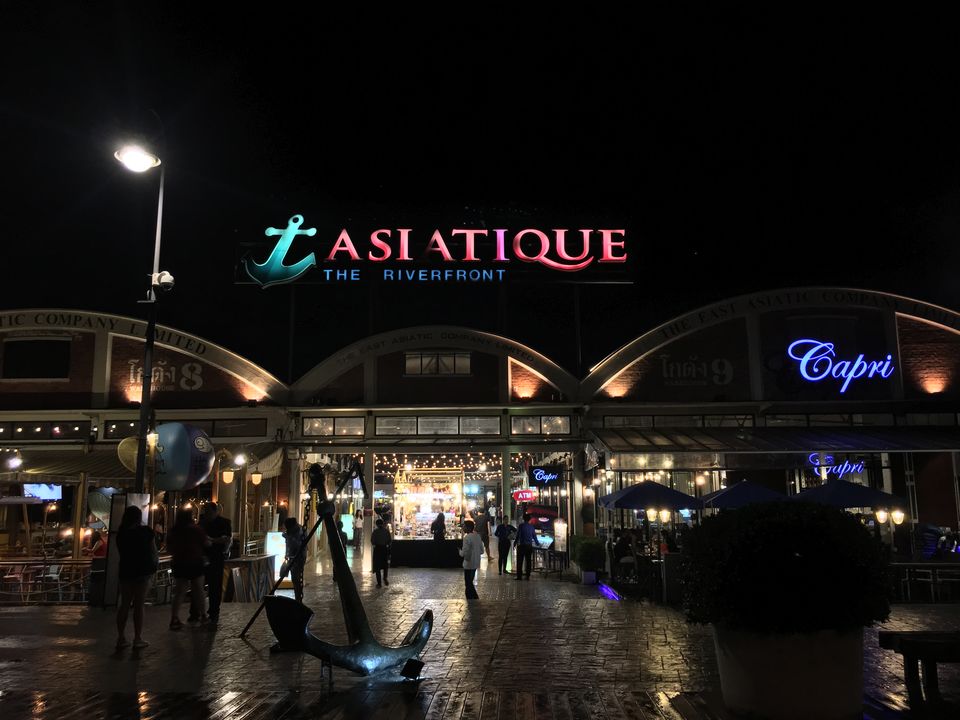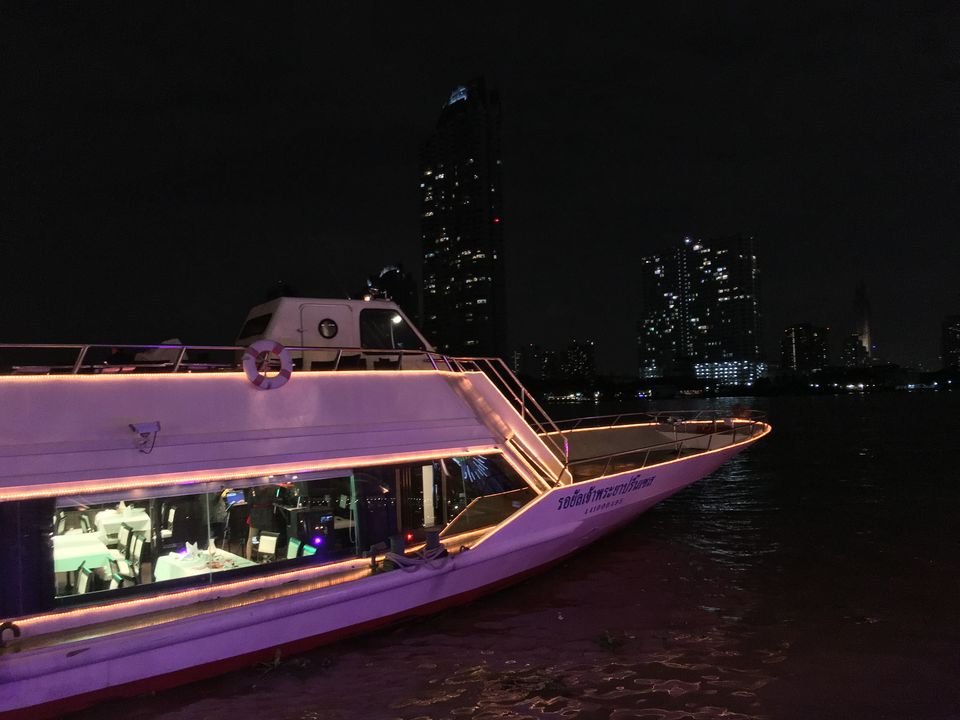 Having night to spare i was searching for some place to drink, enjoy music and entertainment and it ends up with Nana Plaza (World Largest Adult Playground),unlike Walking Street its is a three storey building on Sukhumvit Road near Nana metro station.it has open air bars at the ground floor with gogo bars on all floor with loud music,dazzling neon that keeps you busy all the time.you could sit and drink in leisure till the midnight (it closes at 3-4 am).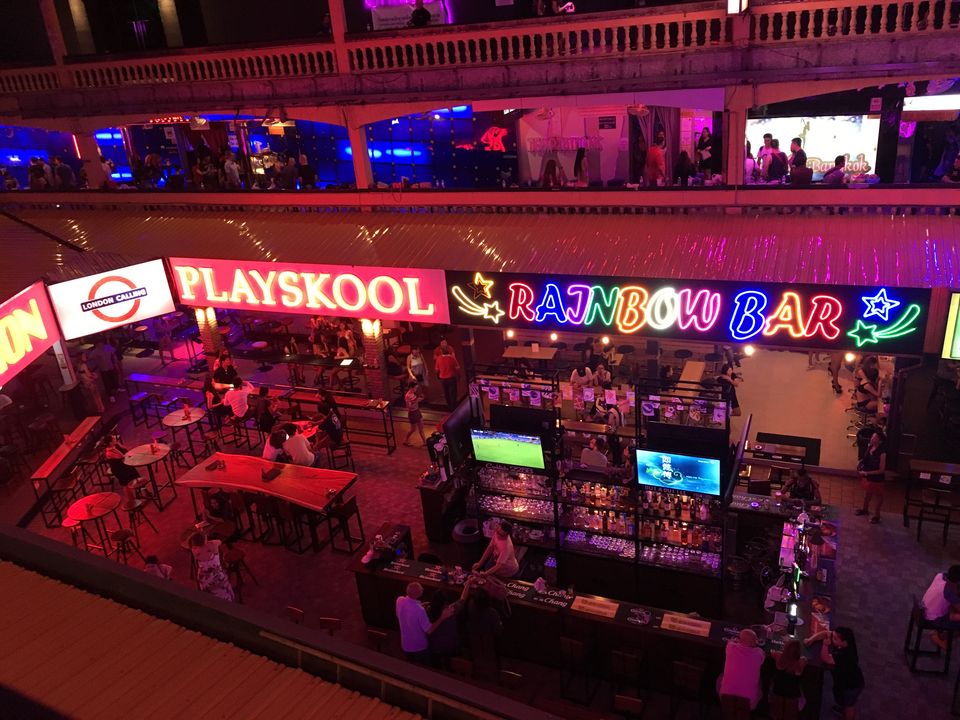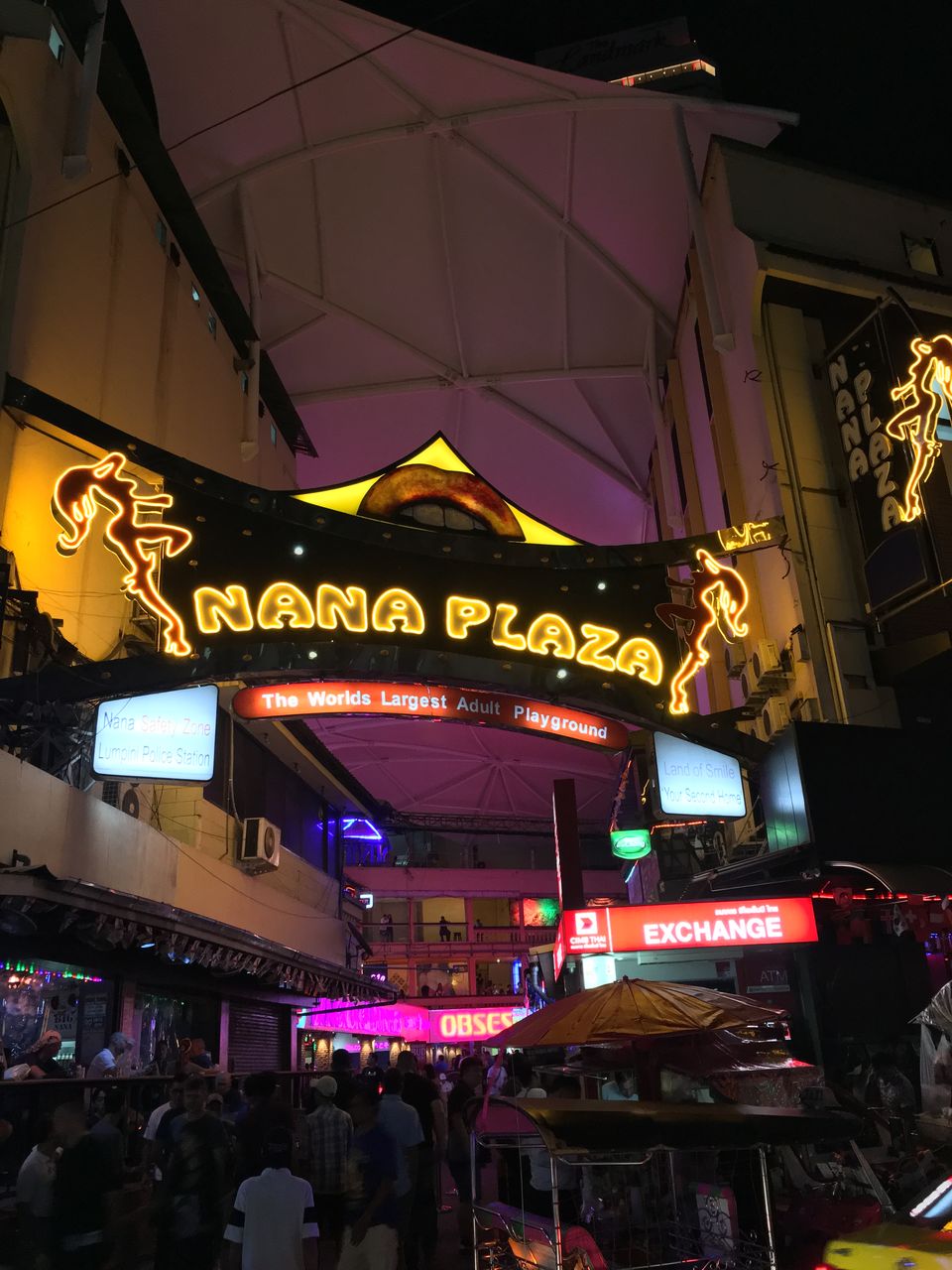 Another place for a great nightlife which i missed because of short time where you can go carefree,party,dance whole night along with the locals is the famous Khao San Road,a 400 metre street known for backpackers heaven packed with dirt cheap hostels, budget hotels, massage parlours and much more to look for.
On the last day of my trip i had to explore two major attractions of Bangkok,Safari World and Sea life Ocean World.it if you wish to cover both in a day then start very early and reach Safari World first as it closes by 5 pm and it is big open zoo consists of two theme parks namely Marine Park and Safari world with large variety of animals from all over the world.it takes a lot time to explore everything so plan accordingly.
As i had experienced open safari earlier i opted to go for Marine Park that has spectacular shows lined up throughout the day out of which dolphin show and orangutan boxing show i liked the most.it has largest herd of giraffes in captivity and you can feed them too.i
It was great experience as i had never seen anything like this in my life.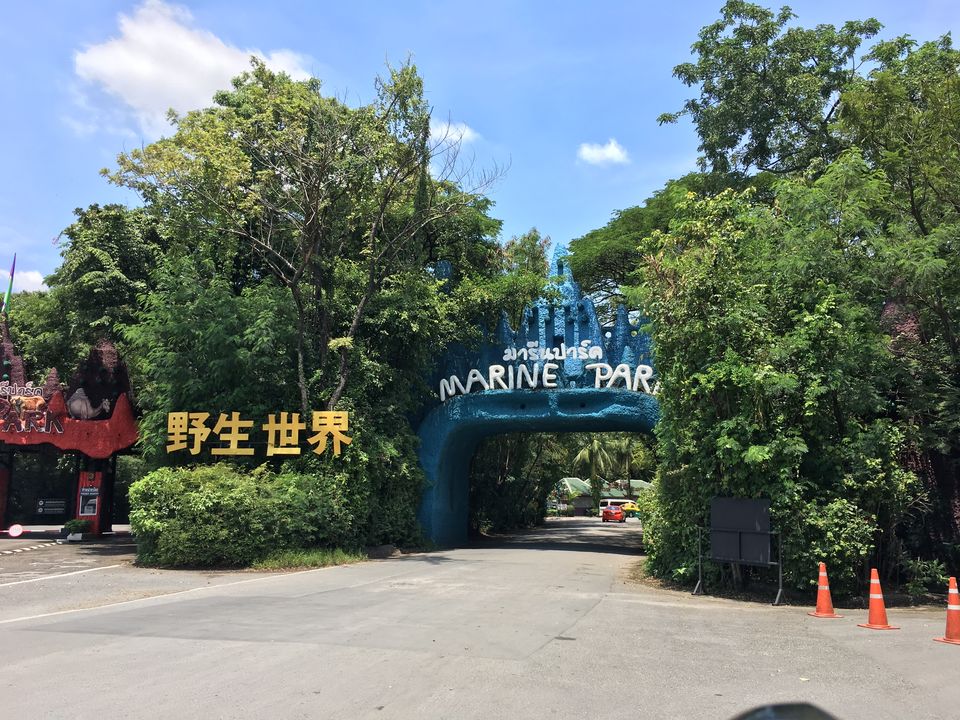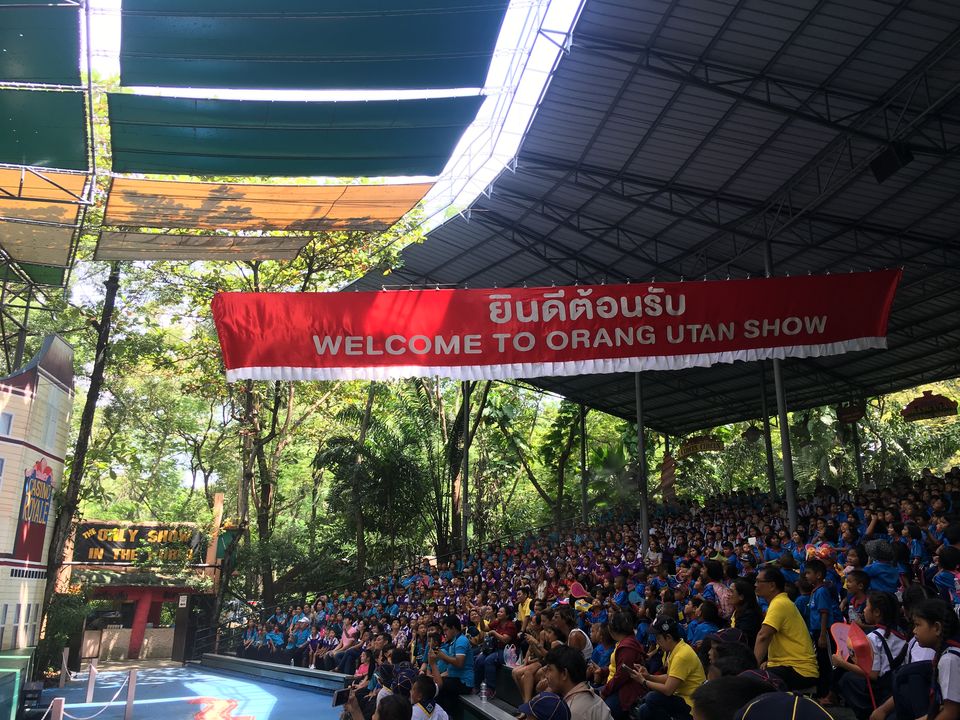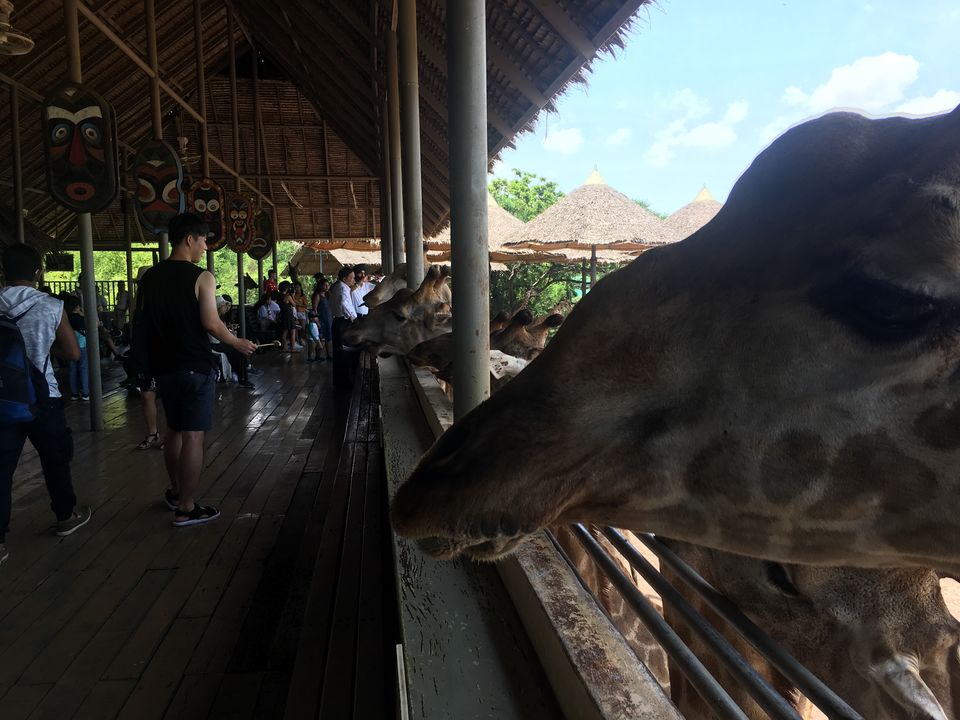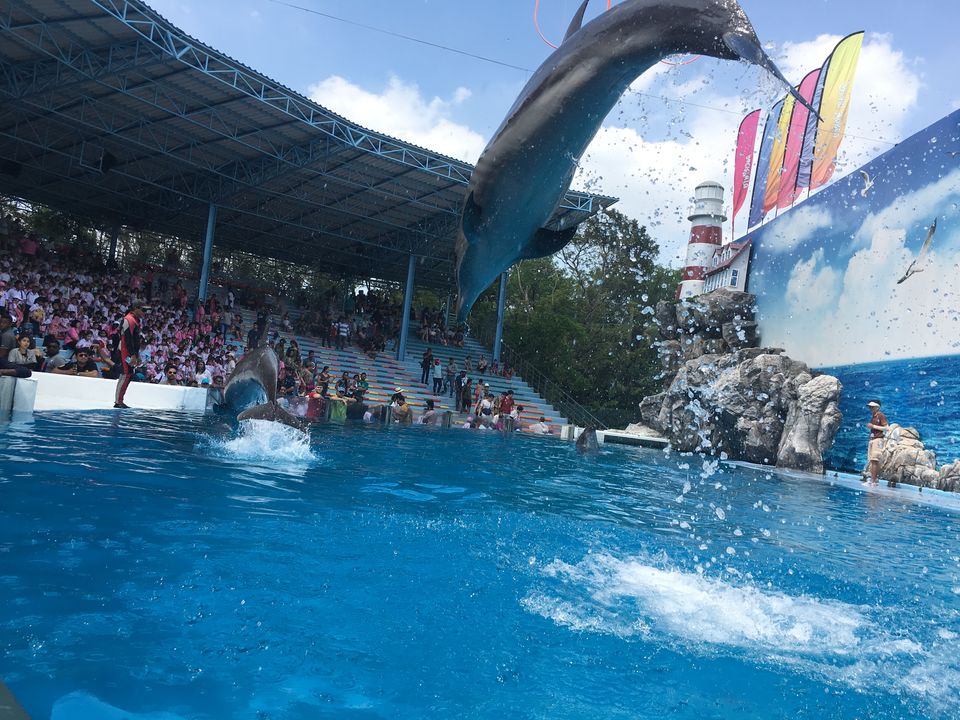 How to get there:
located at outskirt of Bangkok it bit tricky to reach there by public transport.i can tell you the cheapest way is to go to the nearest BTS station and take metro to Mochit BTS,get down and take bus number 26 to Fashion Island Mall (one of largest mall in Bangkok) then cross the road through overpass,get on to minibus number 197 (Songthaew) which will drop you on the main road,10 minutes walk from zoo entrance.alternatively hire taxi from Fashion Island Mall (which i did!) to the Safari World to save some time.
The trip was incomplete without a visit to top tourist attraction of Bangkok, Sea Life Ocean World (one of the largest aquarium in Southeast Asia) located inside Siam Paragon Mall right at the Siam BTS.there is no better place than this as i already exhausted walking too much in humid air of Thailand.
P.S:i planned it for the end,it was just two metro station away from my hostel.
Ready to get stunned by approx 30000 underwater creatures, deadliest predators in 270 degrees shark tunnel,penguins and countless other sea animals from across the globe.there are many feeding shows ,shark feeding,penguin feeding and others.spend some quality time there,get introduced to the underwater world in a calm and soothing aquarium.kids would love this as it is entertaining and they get to know the creatures better.
Must to do when you are in Bangkok.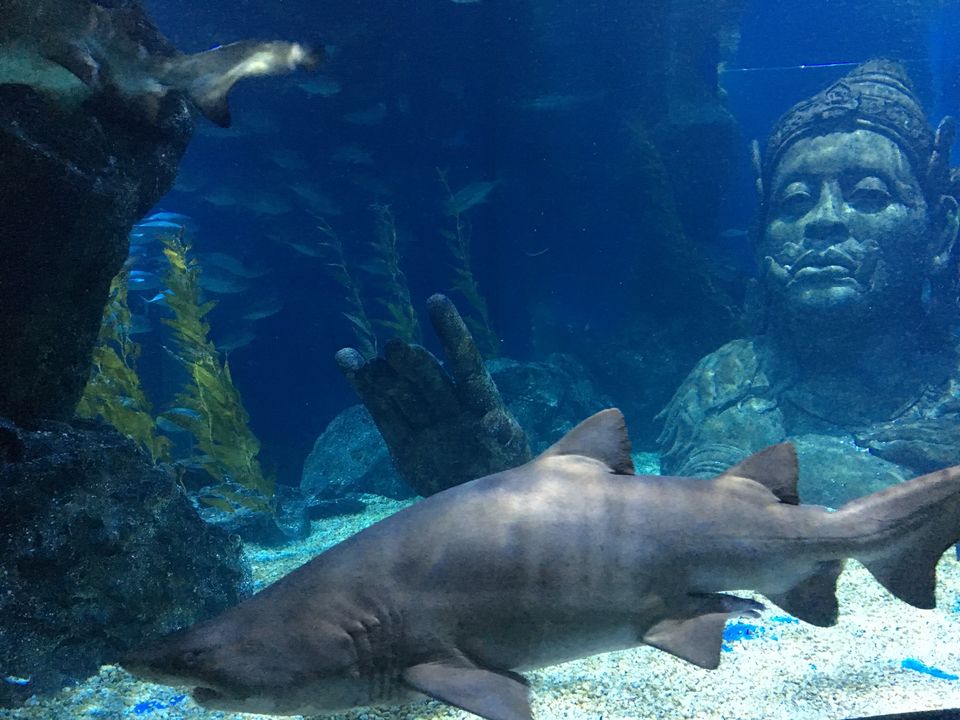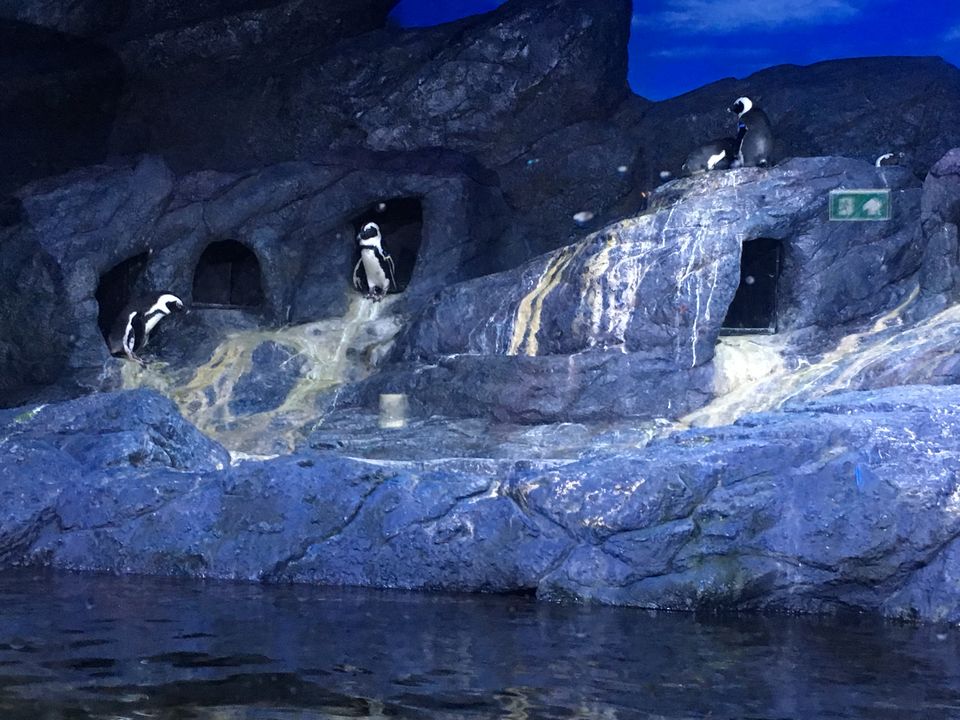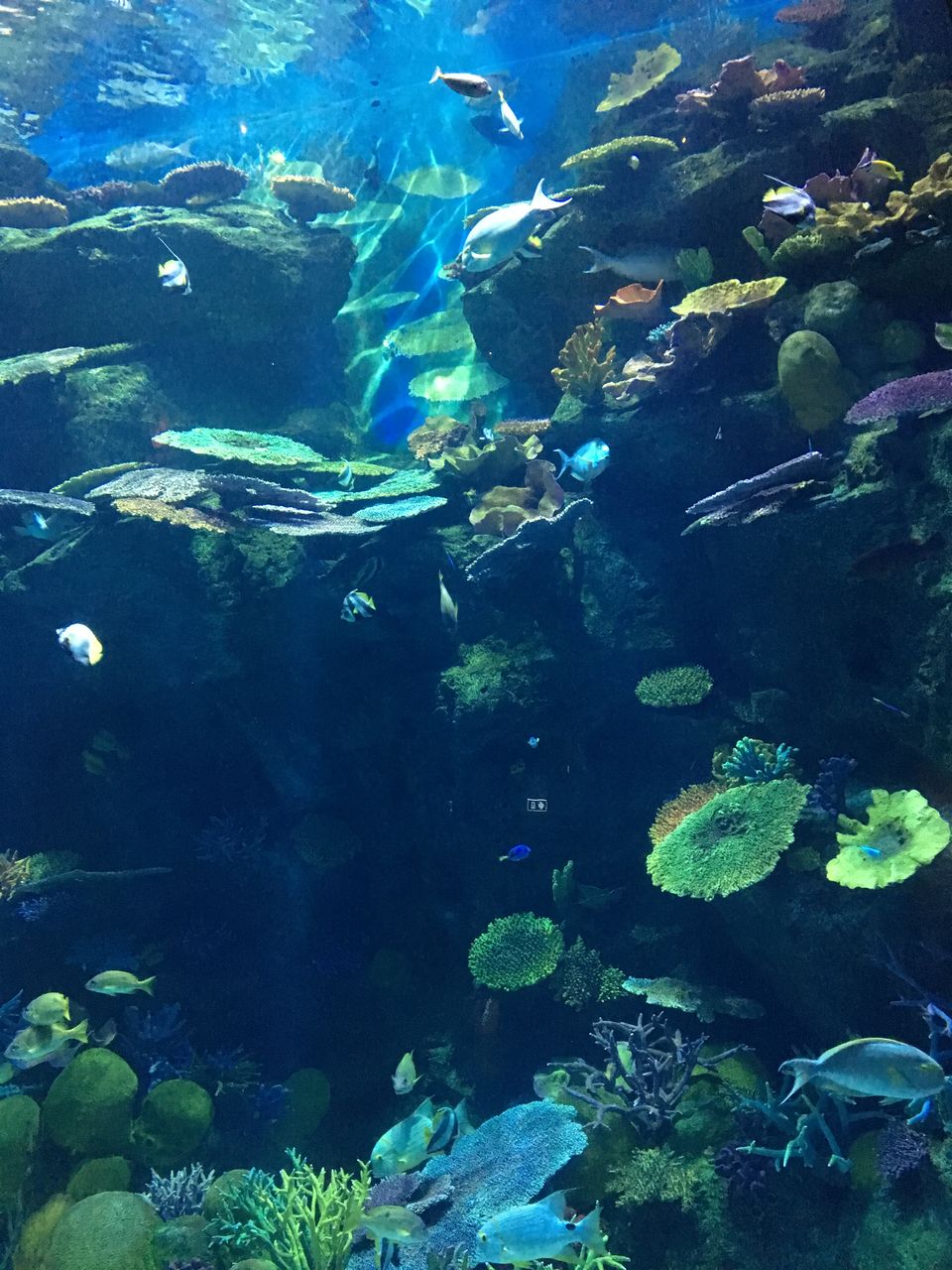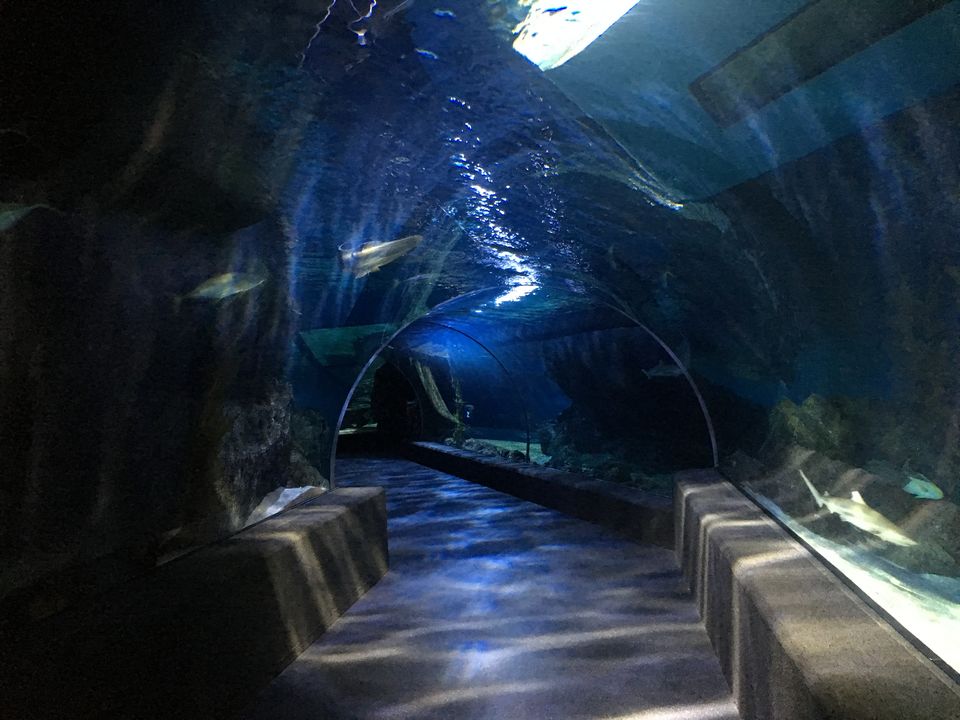 This is how this trip comes to an end but fun filled memories, unparalleled lifetime experiences will last forever.
How much it cost :
The trip costs me around 25000.estimated break up is as:-
12000 |round trip flights from kolkata to Bangkok.
4200 | Visa fee.
2200 | accommodation at Bangkok and Pattaya.3000 | sightseeing and sim card.
4000 | food, transport,entertainment.
Where to stay:
Pattaya
If you are solo or group of friends then South Pattaya near Walking Street is the best option to stay.all important attraction are nearby and well known for its nightlife,alternatively can go for Central Pattaya.
i stayed at Cha Cha Cha hostel and cafe in South Pattaya,5 minutes walk from Walking Street.
Bangkok
It has wide range of stays from budget hostels to dream five stars.for budget travellers Siam Square and KhaoSan Road are the best and cheapest.
i stayed at Pinto hostel in Siam Square area.
Tips:
- you will be asked to show the hotel reservation for each night you are staying in Thailand at Visa counter (you can book through booking.com and cancel it later if you change your mind)
-book sightseeing tickets with klook.com to save your time and money (they offer huge discounts).
-to save money on transport in Bangkok do not forget to buy one day BTS skytrain pass (available at every metro station at 140 baht) in case you are making several trips during the day as unlike Pattaya,Bangkok is not easy to walk upon.
-Thailand has a large chain of 7-11 stores opens 24X7 at every corner providing a lot cheaper option to eat and drink than restaurants and bars.
-do not miss an opportunity to get traditional thai massage to reenergise and relax your body after a long walk over the day.
-at last be gentle to the locals,thai people are very loving, welcoming and heartwarming.give them respect and do not hesitate to say thanks :)
"Travelling-it leaves you speechless,then turns you into a storyteller- Ibn Batuta "
Frequent searches leading to this page:-
Thailand tour package 3 days 2 nights, Thailand tour package from Chennai, Thailand tour package from Delhi, Thailand tour packages