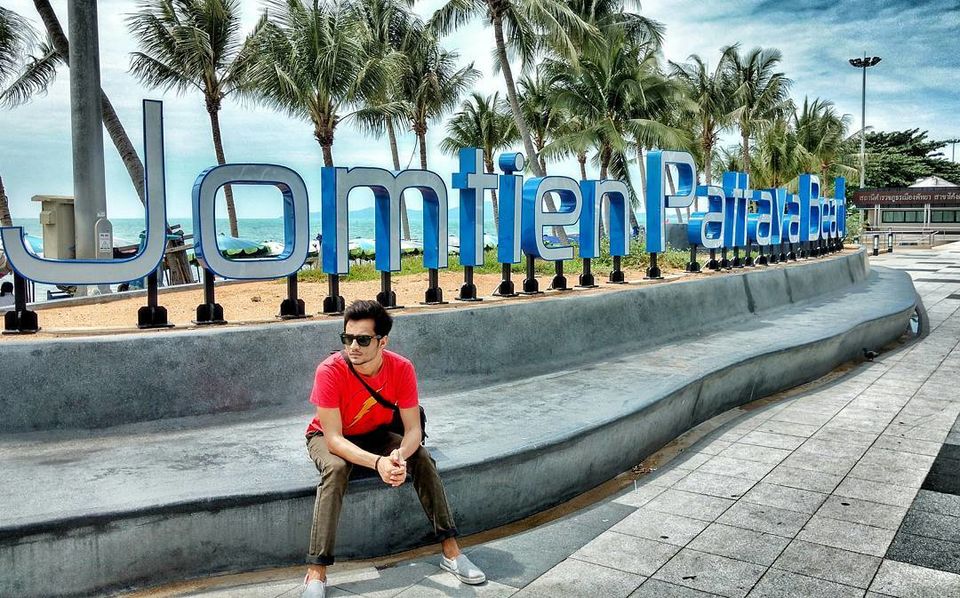 Thailand. This island sure is a fun place. After spending 3 crazy days in Bangkok; a city full of skyscrapers, it was time to explore the coast.
Pattaya!
So just about 2 hours away from Bangkok, Pattaya is the closest of Thailand's major beach resorts to the capital city. With hundreds of beer bars, massage parlors and go-go clubs, it deserves to have the reputation as a sex capital.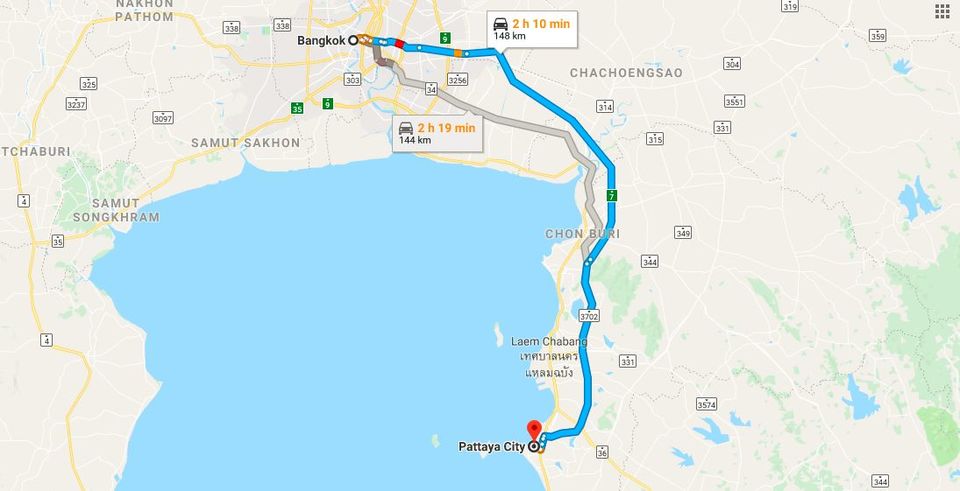 How Did We Reach
With a limited aerial connectivity, the best way to travel to Pattaya from Bangkok is by road. You can hire a car to drive between the two cities or take a bus. Several buses depart every half an hour from Ekamai(Bangkok's Eastern Bus Terminal) located near Sukhumvit. Tickets are as low as Rs 1000.
So that's how we did it, we took an air-conditioned bus from Ekamai to Pattaya.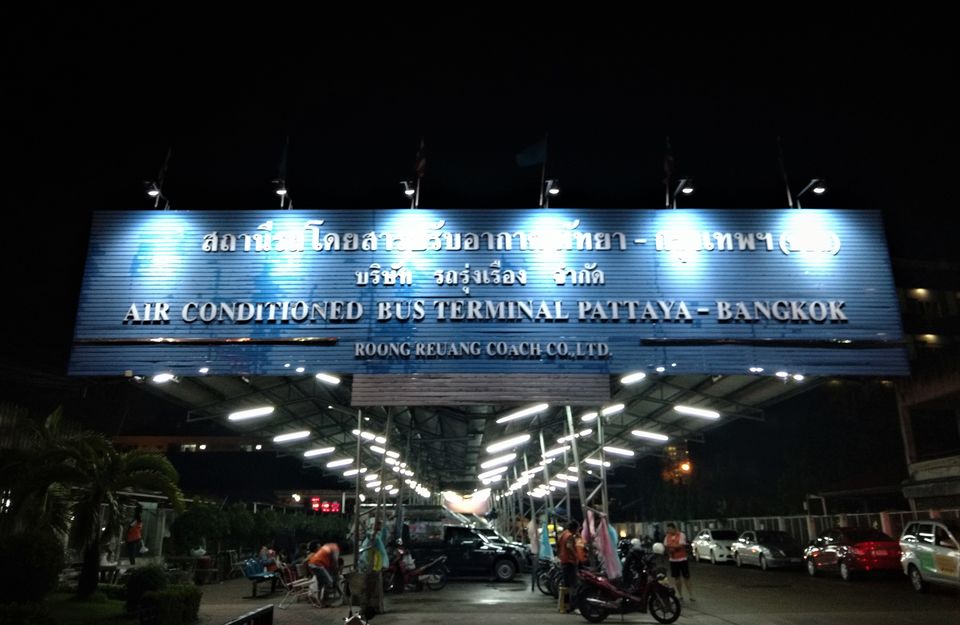 Now, I was waiting for this part to come, to tell you about the only horrible experience we had in Thailand.
It was quite late at night when we reached Pattaya bus terminal, and we still had to go to our hostel. A guy approached us when we walked out of the terminal to get a taxi. Apparently, he himself was a taxi driver, came to us where did we wanna go. His fare was way too much for the distance, so we negotiated a bit. But upon finding him reluctant to his own terms we called him off and started looking for another taxi. That's when he started a drama, shouting at us in his own language, calling his people who were watching this all from a distance while there was almost no one left at the bus terminal.
We started walking away from him, but he began to follow and he was still shouting. For a moment we got scared. Right when we were about to call for help, there arrived a taxi with a beautiful girl on the steering wheel. Without negotiating much we got in and drove to our place.
Where Did We Stay
We finally felt relieved when we reached our destination, 18 Coins Hostel.
This hostel is a very convenient distance from the beach and the very famous Walking Street.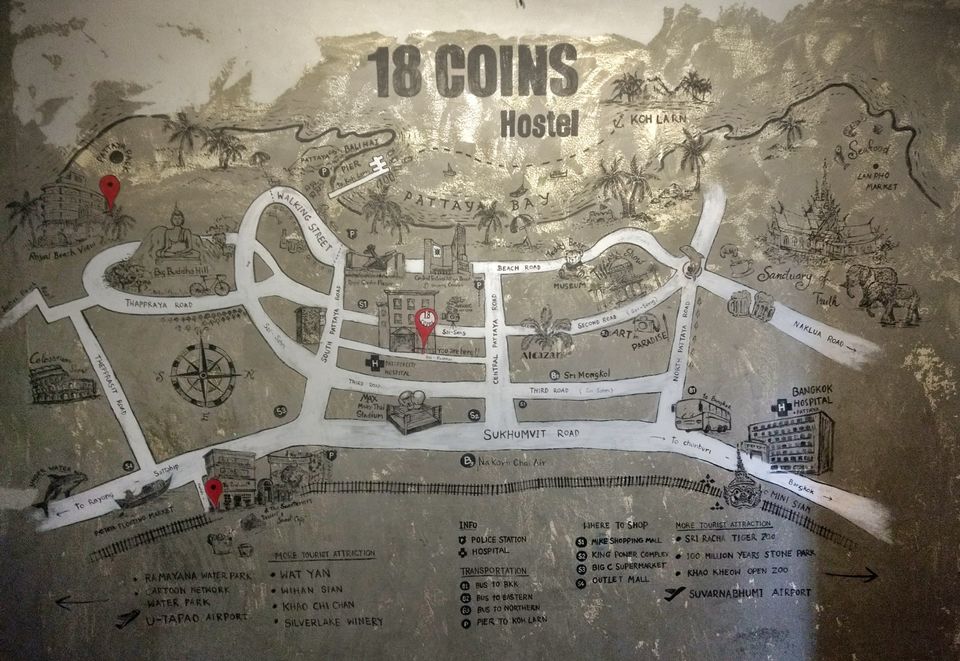 We found the beds in the dorm to be small, so we got ourselves a separate room for the same price. This room also had a small refrigerator full of beer and some cookies.
We settled up and took a stroll to the neighborhood. Plenty of restaurants, bars, massage parlours and clubs around.
What Did We Do/See In Pattaya?
Pattaya might not have tall buildings like Bangkok does, but.. Beaches Bitches! ;)
Sexy clean beaches, pretty streets and exotic islands, Pattaya is a package in its own.
Day-1
Day one was casual roaming around and checking out one of the beaches. We found Ripley's Believe It or Not museum on our way. For those who never heard of it, this is a franchise known to have put together some unusual and weird items.
The day was over, but the night just started. Time to get refreshed and walk towards the Walking Street ;)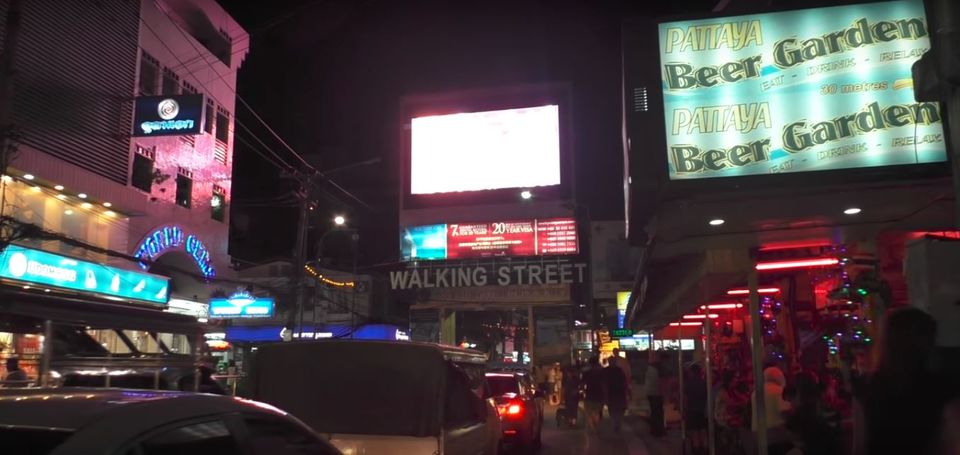 So day one was fun, but day two was mooore fun. We head towards the South Pattaya Pier and took a ferry to Koh Larn, an island in the Gulf of Thailand known for its blue water beaches.
The journey itself was beautiful and so was the island.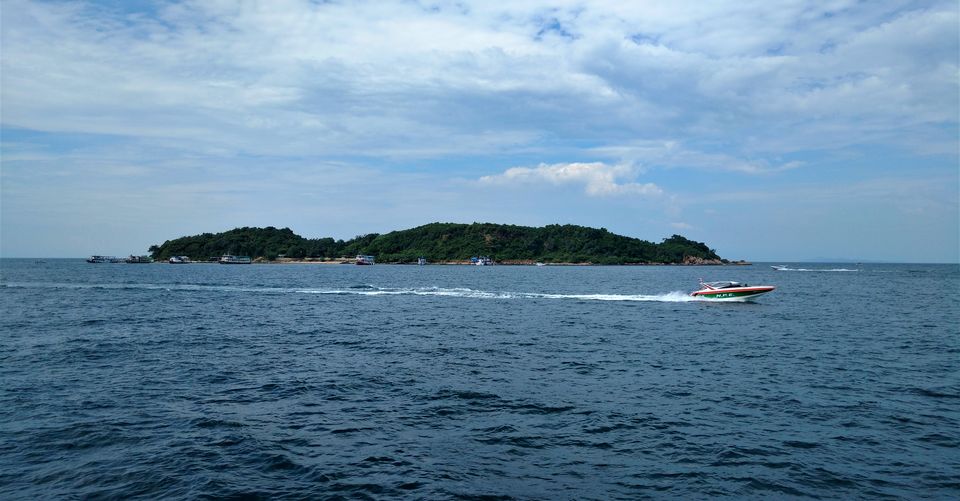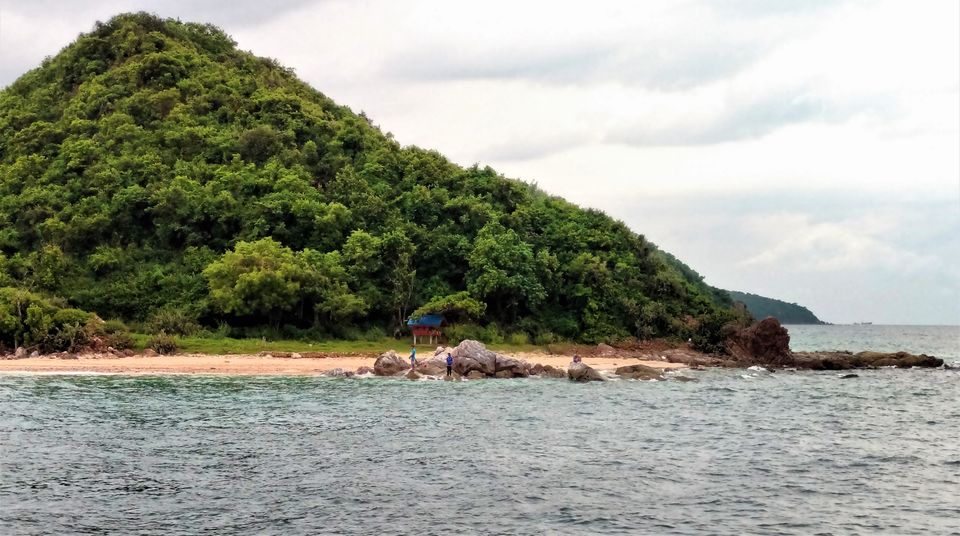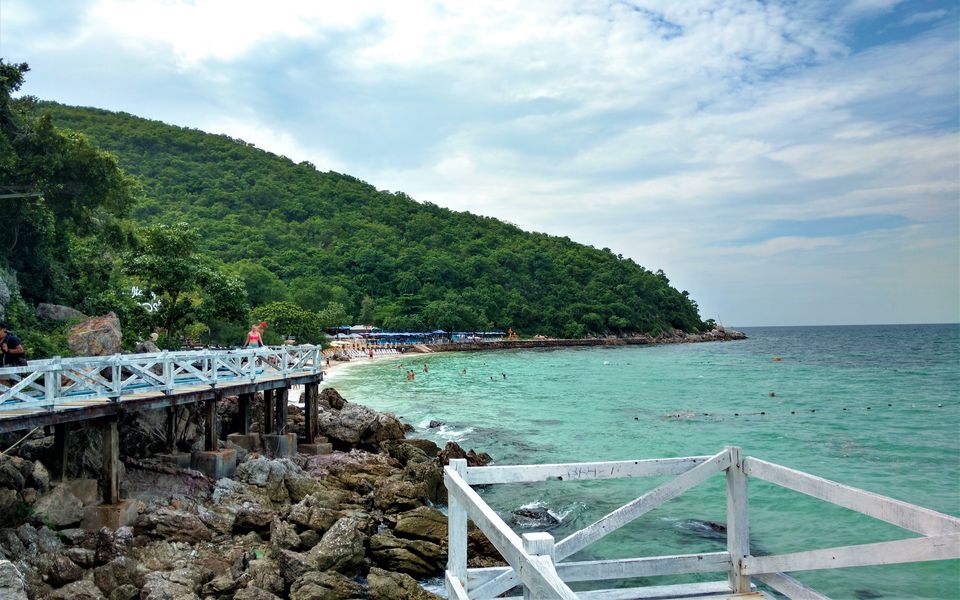 This was our last day in Thailand. We packed our bags, and set off to walk towards the one thing left on our checklist, Jomtien Beach.
It didn't take long for us to realize that our destination is pretty far and we cannot walk all the way to the beach. We took a ride and reached the place; and it was worth it.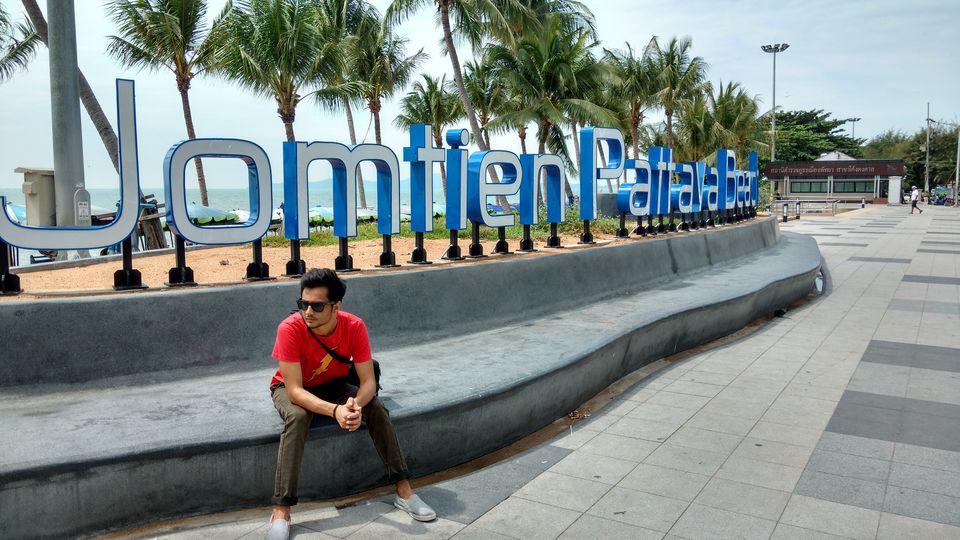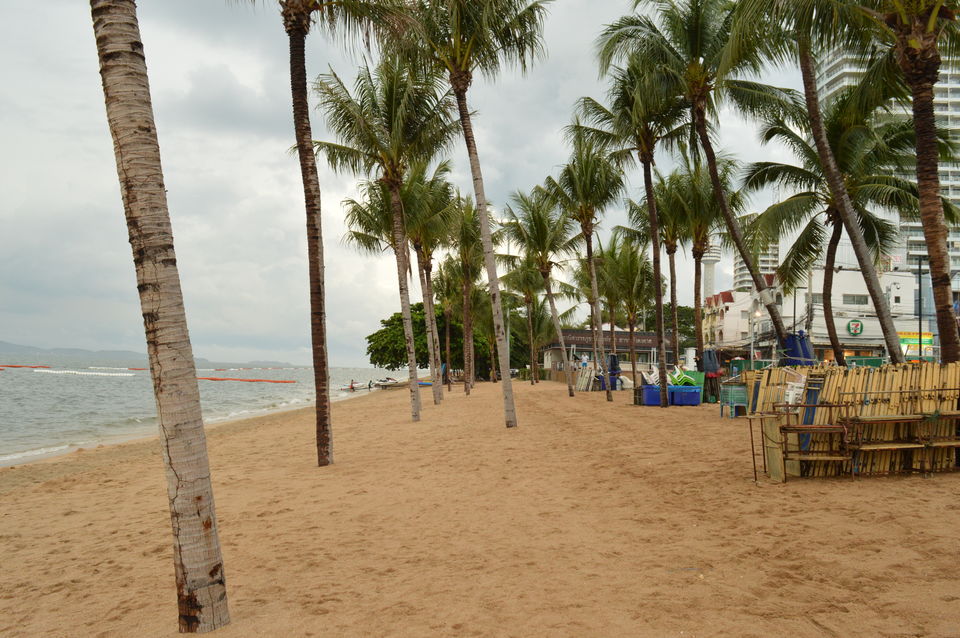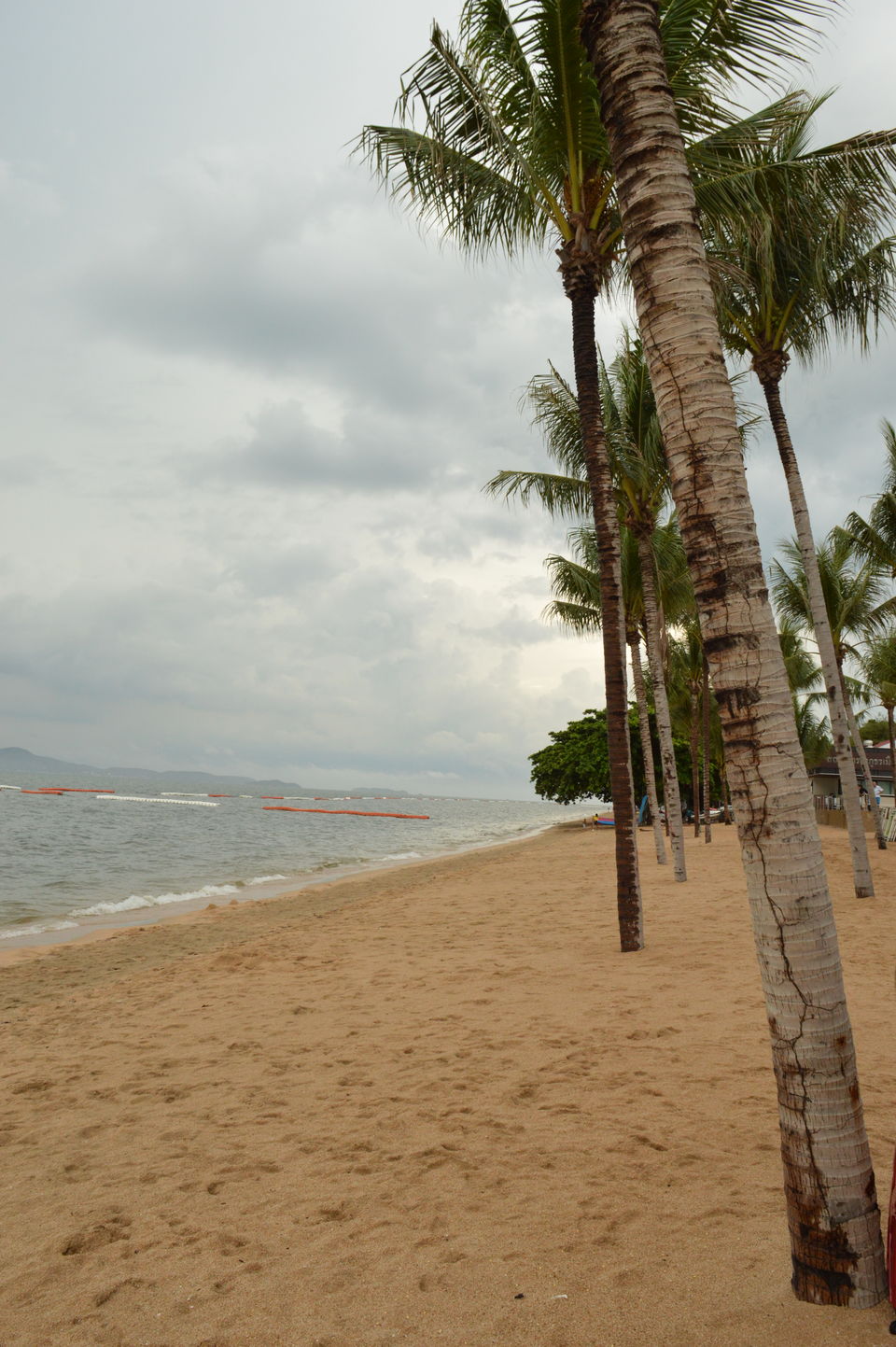 They feature things that seem to challenge the conventional physics in different ways, and it's whole lot of different than the usual museums.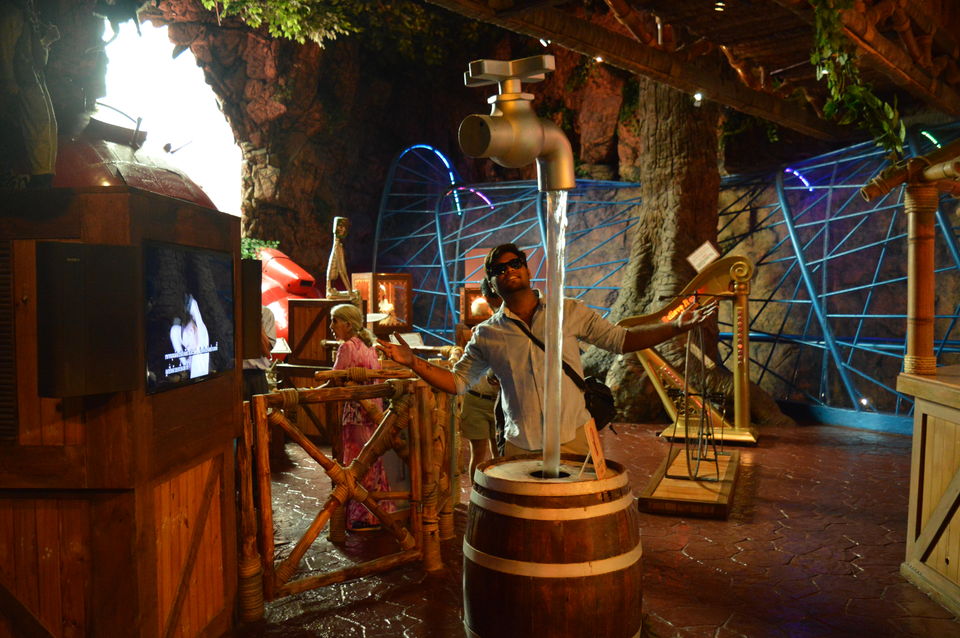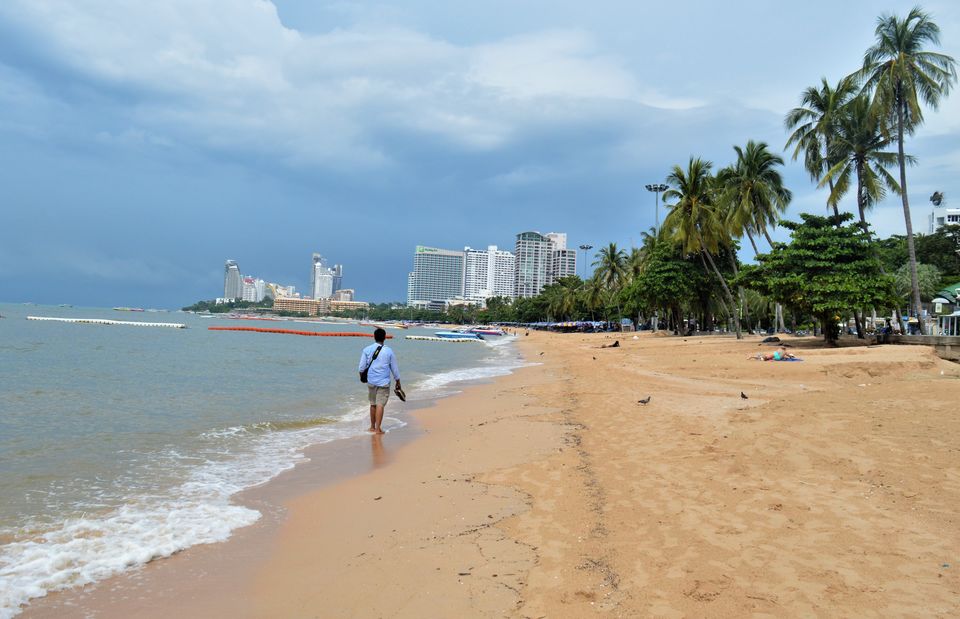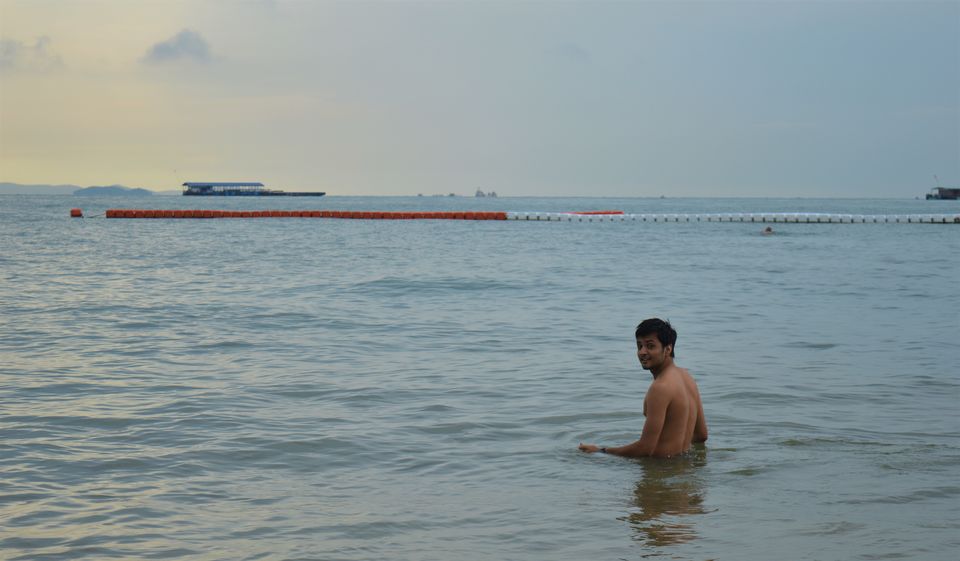 I went swimming, buried Siddhu in the beach sand and played beach football with some locals there.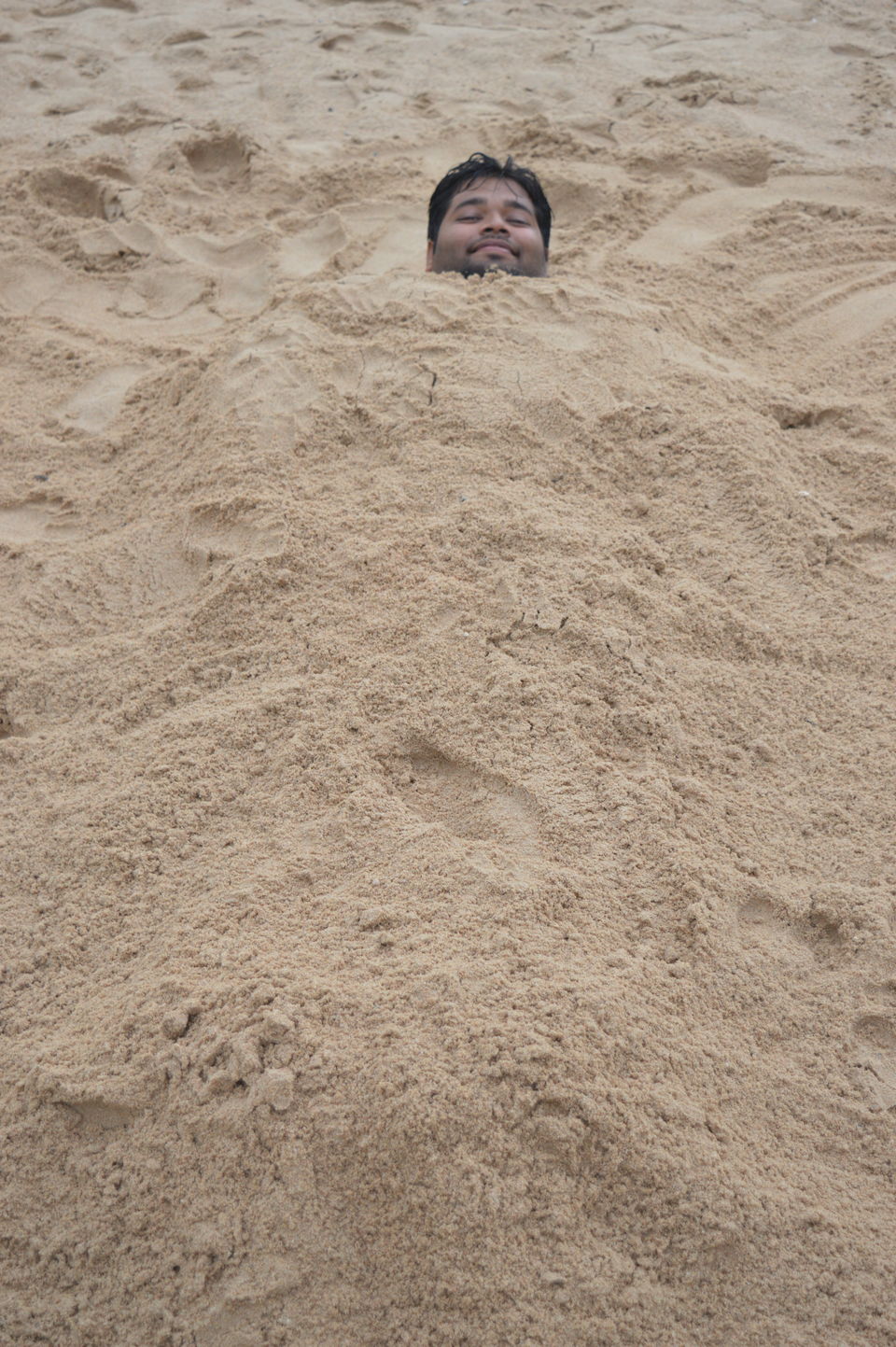 And while on the beach, we ran into a guy who operates paragliding at the Pattaya South Beach. Instantly excited, we decided to go for it, but his deal was expensive. We explored the beach a bit and came across several operators, even bargained, and finally got ourselves the best deal there was.
We stayed at the beach till the sunset, and it was bliss.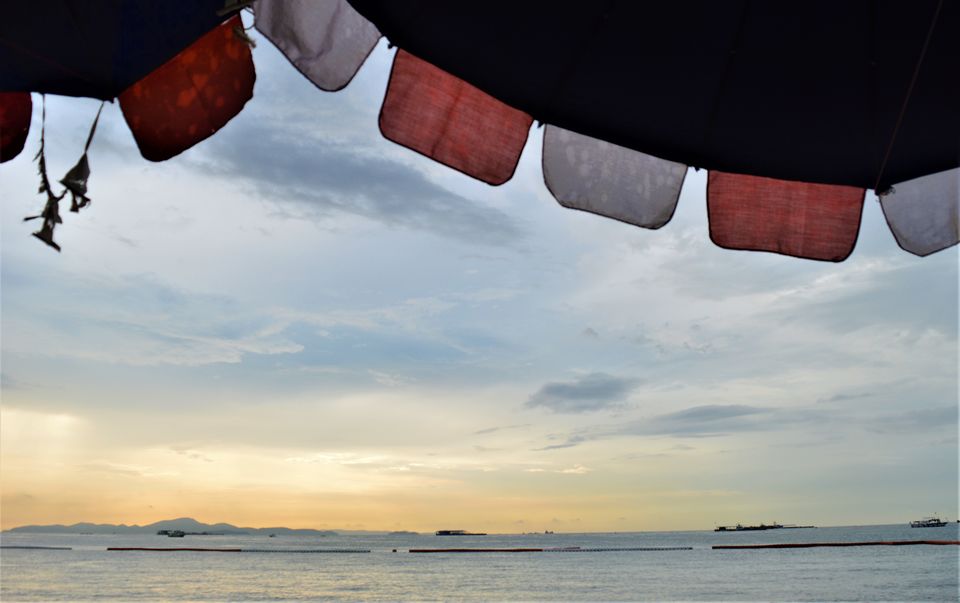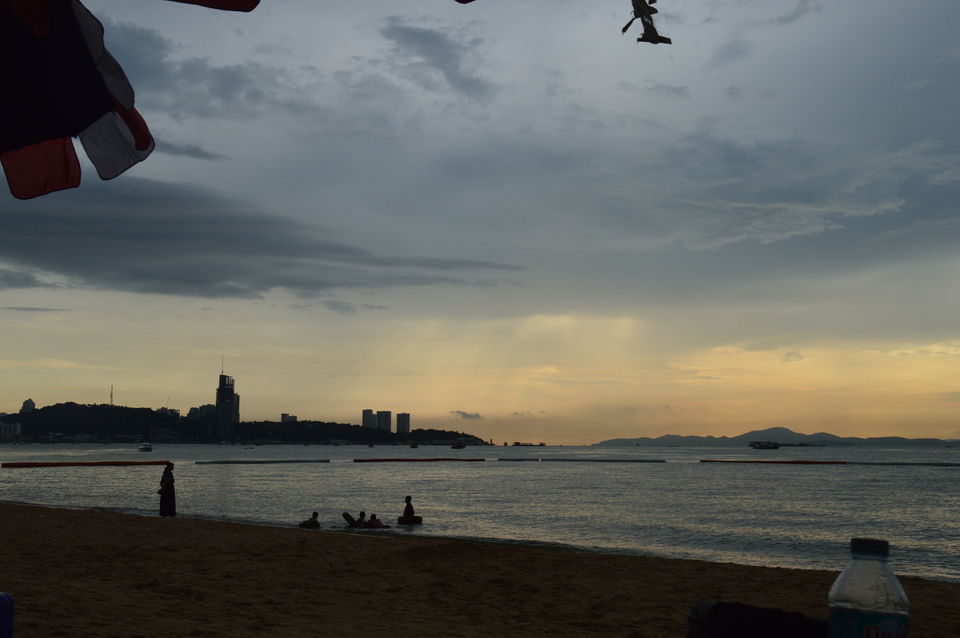 On our way back to the hostel, this cute girl was serving some local delicacies through a small stall. We had to have a taste: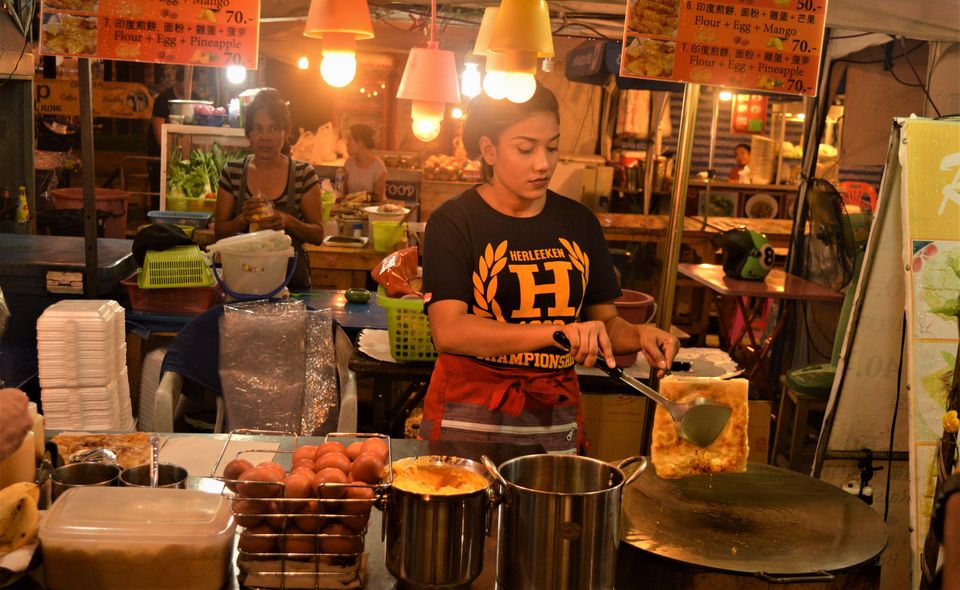 So the walking street, known for its night life and clubs, is one of the main tourist attractions in Pattaya. The street is full of discos, bars and strip clubs. What happened next is a secret.
People were celebrating Diwali that night here in India, and we got this.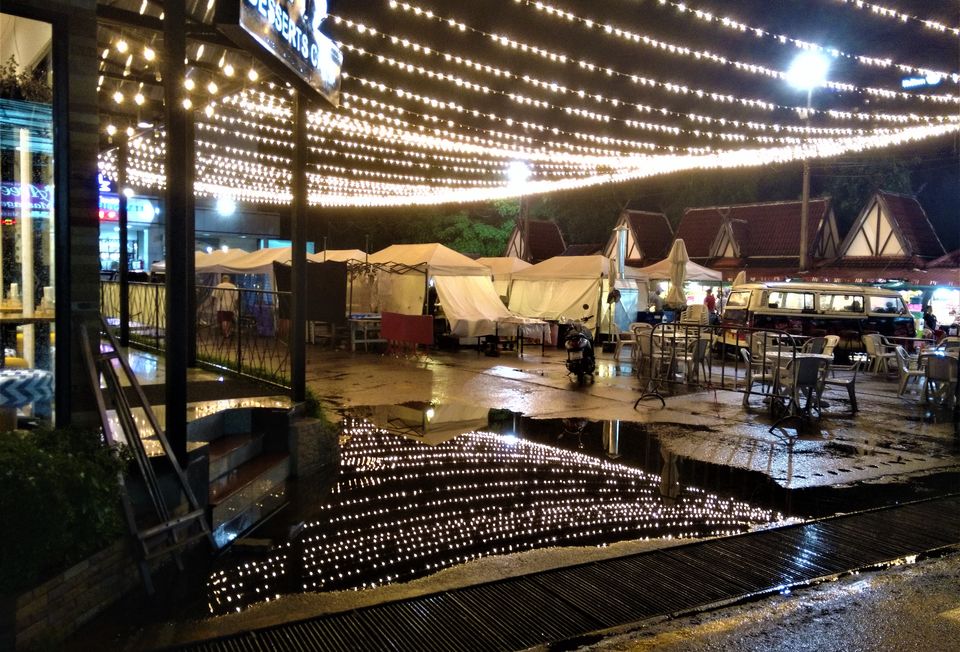 At the island, we had two options; either hike up to the top of the mountain for paragliding or spend the day at the beach and enjoy the water sports. We chose to go with the latter.
1. Jet Ski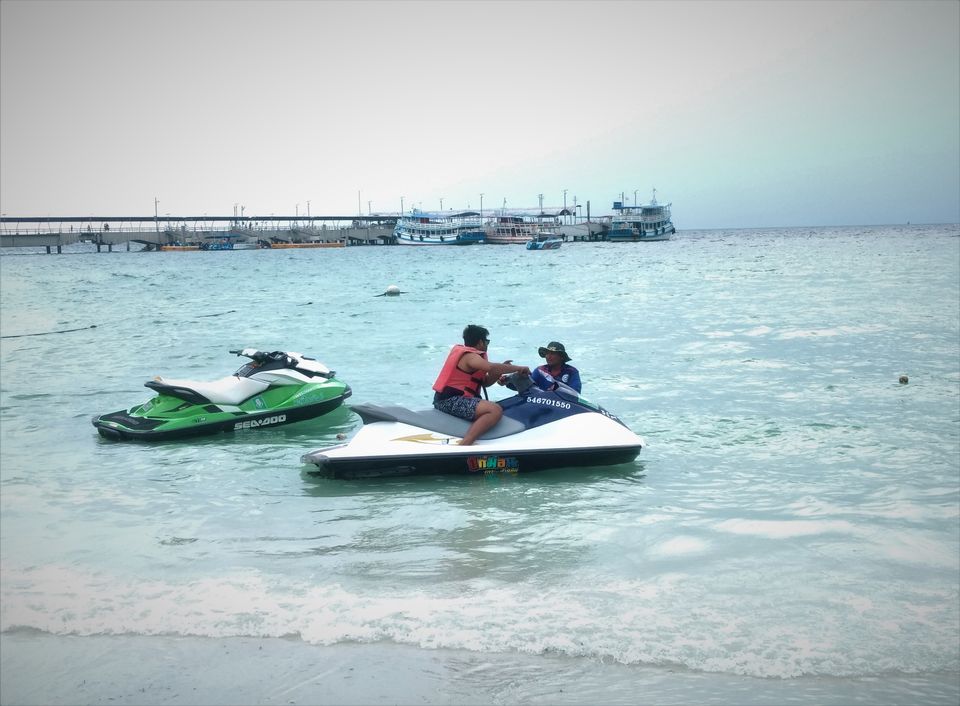 2. Boat ride around the island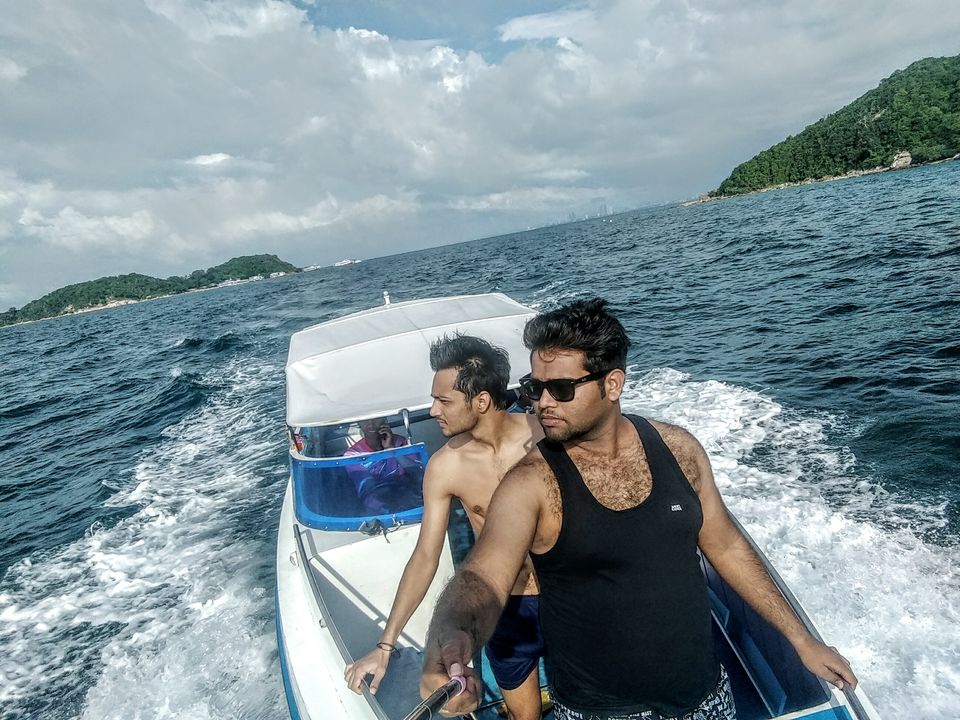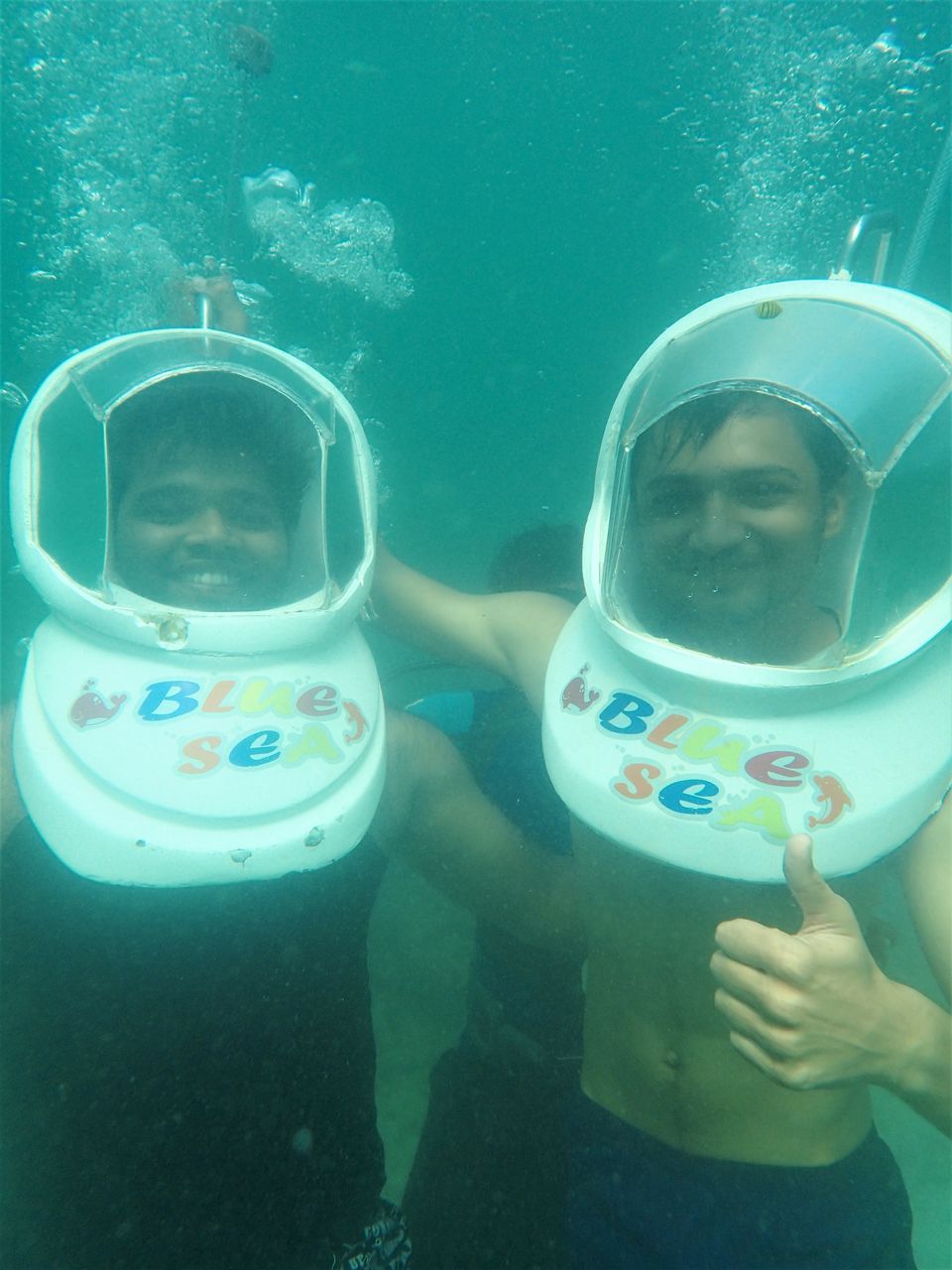 Then it started to rain and all we could do was to relax at that paradise.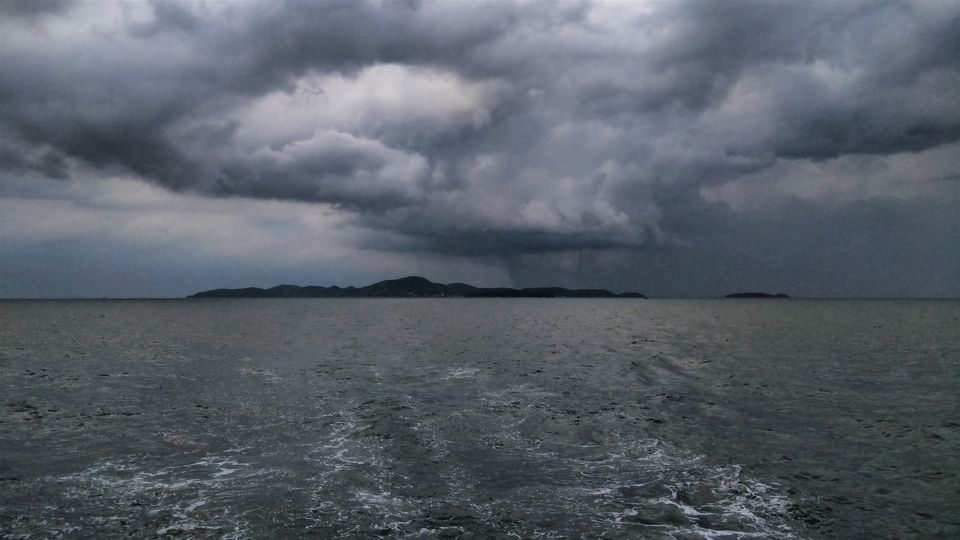 Spending the last day relaxing at the beach was a decision we don't regret. We had a bus to catch for Bangkok Airport in the afternoon, so we just roamed around the beach and had our lunch there itself.
This pretty lady came for our farewell.
So that was about my first international trip guys. And it was every moment fun, despite its being only the two of us. Thailand is a great country and people there are very friendly. Majority of the population doesn't speak English but they try to help by all means they can afford. Inexpensive too, plus you can bargain to get a great deal at almost everywhere be at hostels or taxis or even souvenir shops. We did.
You need not to convince tens of people to come with you, plan with the one/ones who are ready. And do it like we did; just book the tickets, and everything else will fall in place ;)
Happy Travels!
Frequent searches leading to this page:-
Thailand tour package 3 days 2 nights, Thailand tour package from Chennai, Thailand tour package from Delhi, top Thailand tour packages with price, Best Thailand tour packages for couple with price