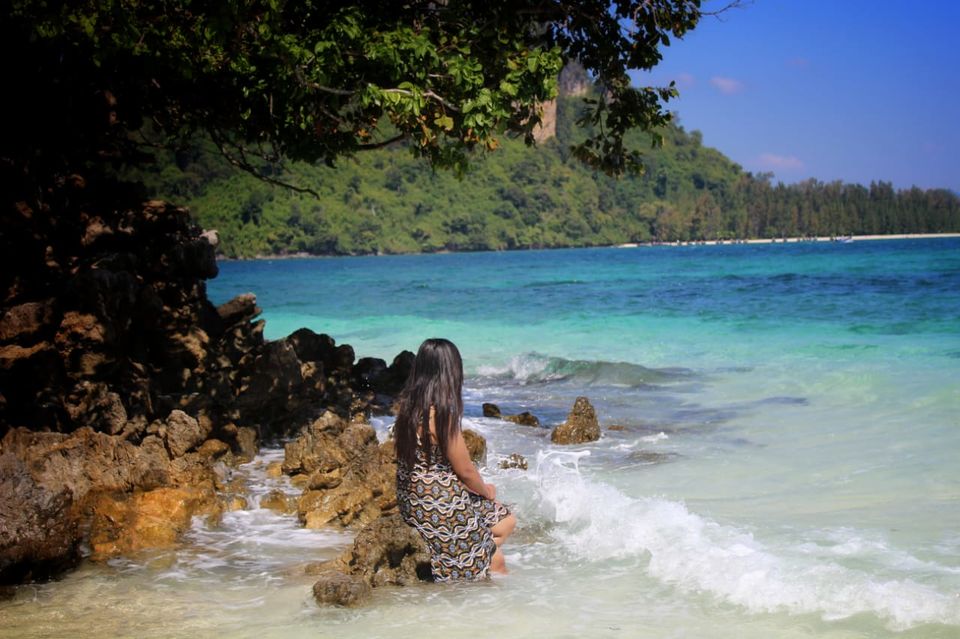 Thailand trip was the best trip of my life till date :). I went with my husband to celebrate our 1st wedding anniversary and enjoyed every bit of the trip. We have not booked any Tour/travel agency and did organize the trip by ourself.
Few Tips:-
1) Visa can easily available on arrival in Thailand but if you want to save more time then you can apply online as well.
2) We did Currency exchanges in India only as for visa process you need 10,000 thai baht per person /200oo thai baht or equivalent USD.
3) Carry homemade food and packed snacks item. You can have it while day tour's in thailand as you don't want to waste your money on food items which you probably wont' like and it will help to save some money :).
4) Use your bargaining skills to get better deals on tour's , check price on multiple outlets and you will get good deal for sure.
5) Buy water from stores like 7-eleven , food mart , family mart in advance as in restaurents and tour site it will be more expensive. 7-11 stores easily availble everywhere in thailand.
Getting Around
Most effective way to get from one city to another is to book a domestic flight to save the time. Ferry rides and cruises are also available to various islands.
We started from Pune on 10th Dec and reached Phuket on 11th Dec around afternoon.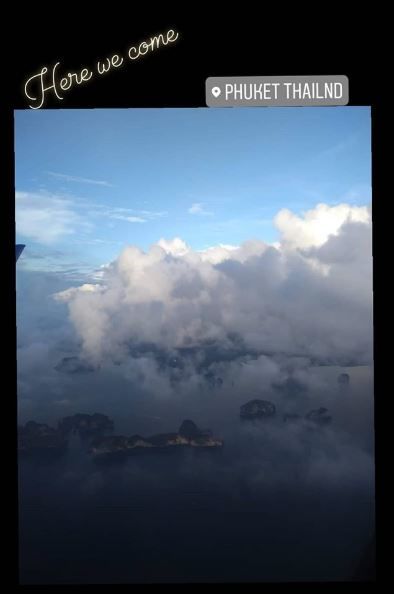 In Phuket , we have chosen the Patong area for our Stay as it's center of Phuket's nightlife and shopping :). Patong is 1 Hour ride from Phuket Airport, we have various option to reach Patong (https://www.rome2rio.com/s/Patong/Phuket-Airport-HKT).
We have took the shuttle as it's budget option and reached Pattong in 1 Hour. Hotel check-in time was around 2 but we got early checkin as i requested earlier by contacting Hotel before the travel.
The room was quite good with Vintage look and staff was very helpful. I have opted for room with Kitchen as i knew we will be very tired and hungry.
After good meal and Nap , We went outside to see various options for site-seeing. You can ask same from hotel as well but as per my analysis we should get more option's outside.
After some walking , we found 1 shop and with little bargain we got the good deal. Our plan to see all the places of Patong on same day and next day morning ,we planned for 1 way ferry from Patong to Phi-phi island.
There are couple of option to rome around , you can opt Scooties on rental (Please see videos on Youtube for renting process) , Shuttle tour or Private Taxi.
We visited Big Budha ,Wat Chalong, Phromthep Cape , Bangla road, Karen Beach on Day 1 with Private Taxi.
Our last stop was Bangla road which is famous for Phuket nighlife and it was very overwhelming experience for us.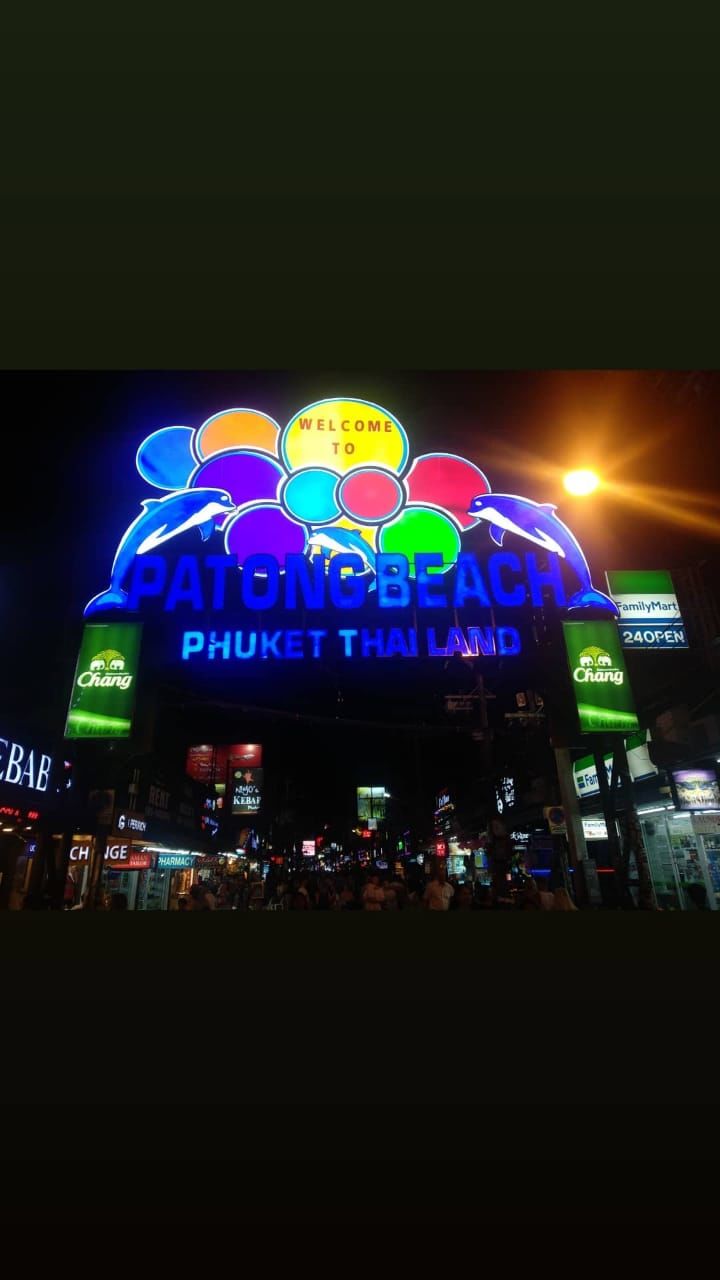 We did roam around the streets of Patong beach and enjoyed the surroundings. One can spend all night here as it has ample options for food , clubing and other entertainments. Later we took the Tuktuk the famous auto ride of thailand to go back to hotel.
For indians , below are places to have meal - Madras Café , Navrang Mahal , Kohinoor, Balle Balle ,Tandoor Flames.
On Day 2 , we enjoyed the Hotel Pool and after the breakfast we headed for Phi-Phi island with our booked tour(Hotel Pickup).
We boarded to Dolphin Cruise and the tour includes sites for Maya Bay, Loh Samah Bay, Viking Cave .Also it includes lunch but since we had took only 1 way ride so lunch was not included.After the sightseeing they dropped us to Phi phi island, you can carry luggage (On island they have luggage room with tarrif) in case you dont want to go back to Phuket and stay at Phi-phi.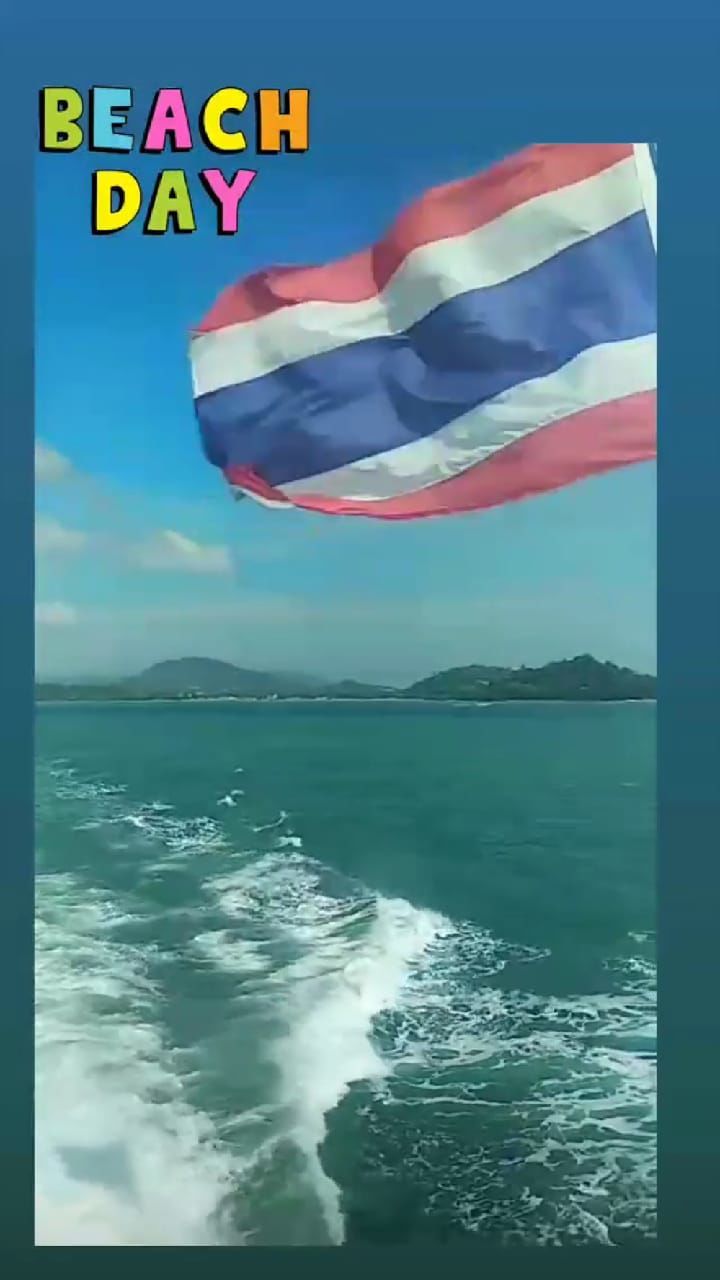 We had lunch on beach , for vegeterian people they had very less option on beach , luckily we got 1 indian restaurent with buffet meal option. After this we enjoyed our time on Island.
Phi-phi island was very beautiful with white sand and blue water and if you want to opt for Kayaking or other site seeing places you can go from here.
After some leisure time on island , it's time to head to Krabi which was 1-2 Hour ride from Phi-phi. we reached Krabi in evening and checked-in to the Hotel. We had rested for while and then whole evening we simply enjoyed the Krabi streets and beach area.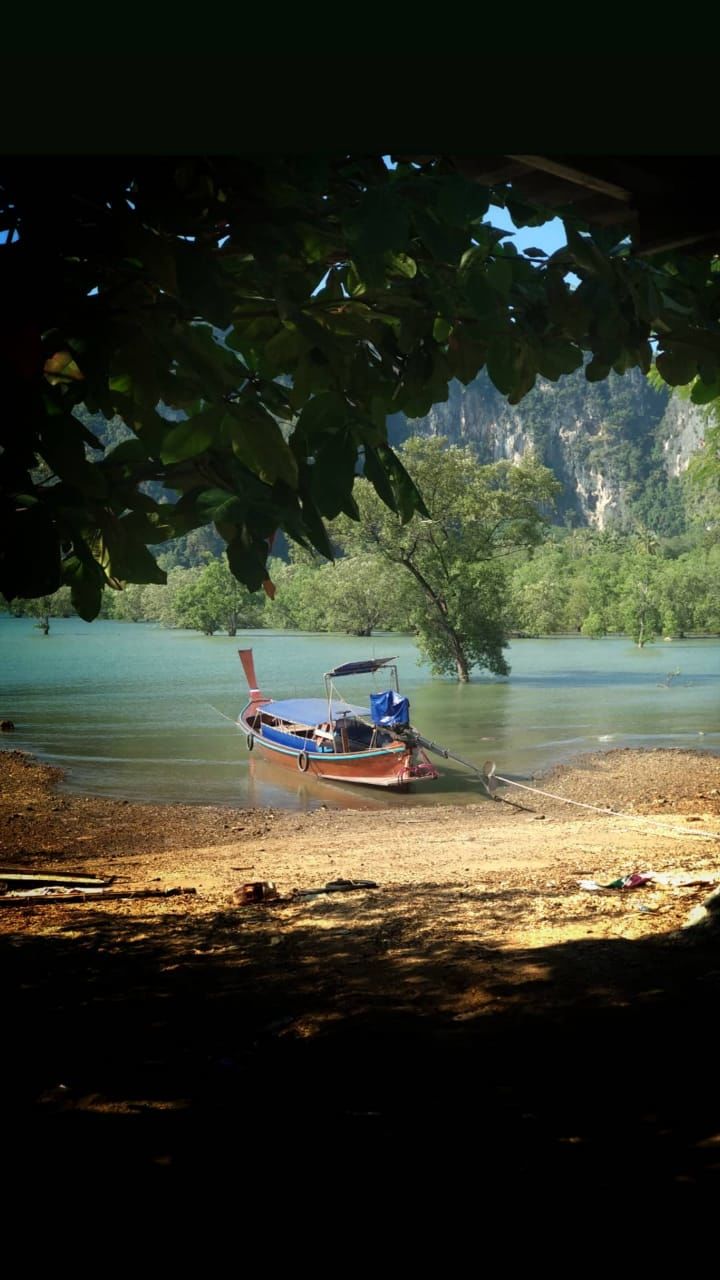 In Krabi , we have many options for Indian food -Bawarchi Delight,Bombay palace Indian,Zaika Restaurant.
One good thing was that all places on walking distance from hotel and also they had suttle from hotel for beach area.
13th Dec , Day 3 was special as it's the anniversary day. After breakfast we headed for 4 Island and railey beach tour.Krabi islands were mesmerizing the best beaches i have seen till date.
The scenery was like a wallpaper on Koh Tub (koh means island). We had full photography session here :P and after such beautiful experience we headed back to Krabi.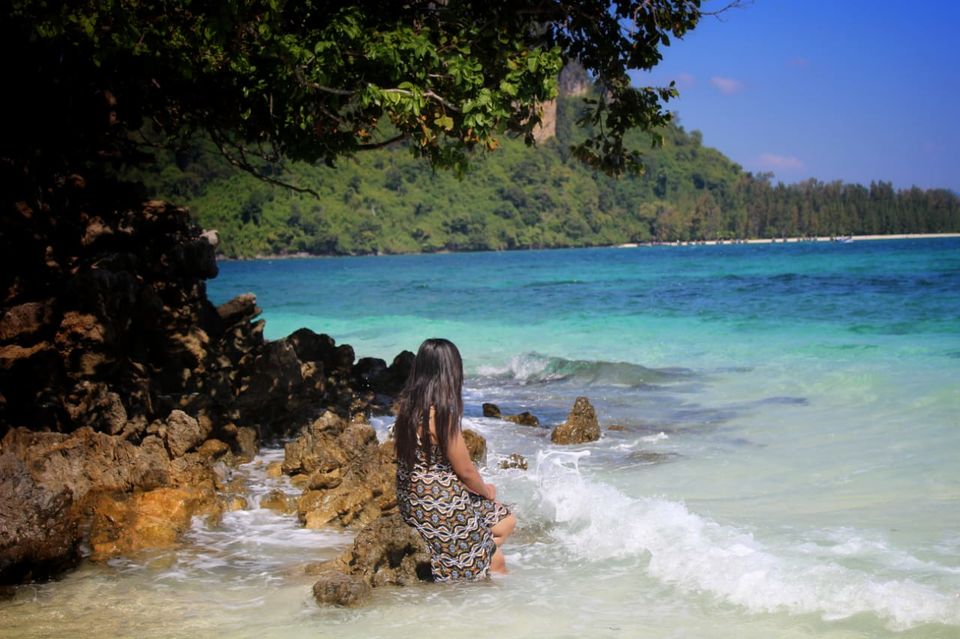 Just for information , In krabi they arrange for romantic Candle light dinner on beach for special occasions. Please send enquiry to resorts and they will provide all the details but it's bit costly option starting from 4000 BHT upto 8000 BHT.
The Anniversary evening was the beautiful time in the trip, even while writing it i am feeling ecstatic. We went to The Last Fisherman restuarent as i wanted to have romantic candle light dinner on the beach and with sand in the toes.
While heading back to hotel from restaurent we found there was fire Show about to happen , so we stayed there and firemen were performing the stunts one by one and we were happy to catch up such great local event. It was stunning and added fun in our special evening.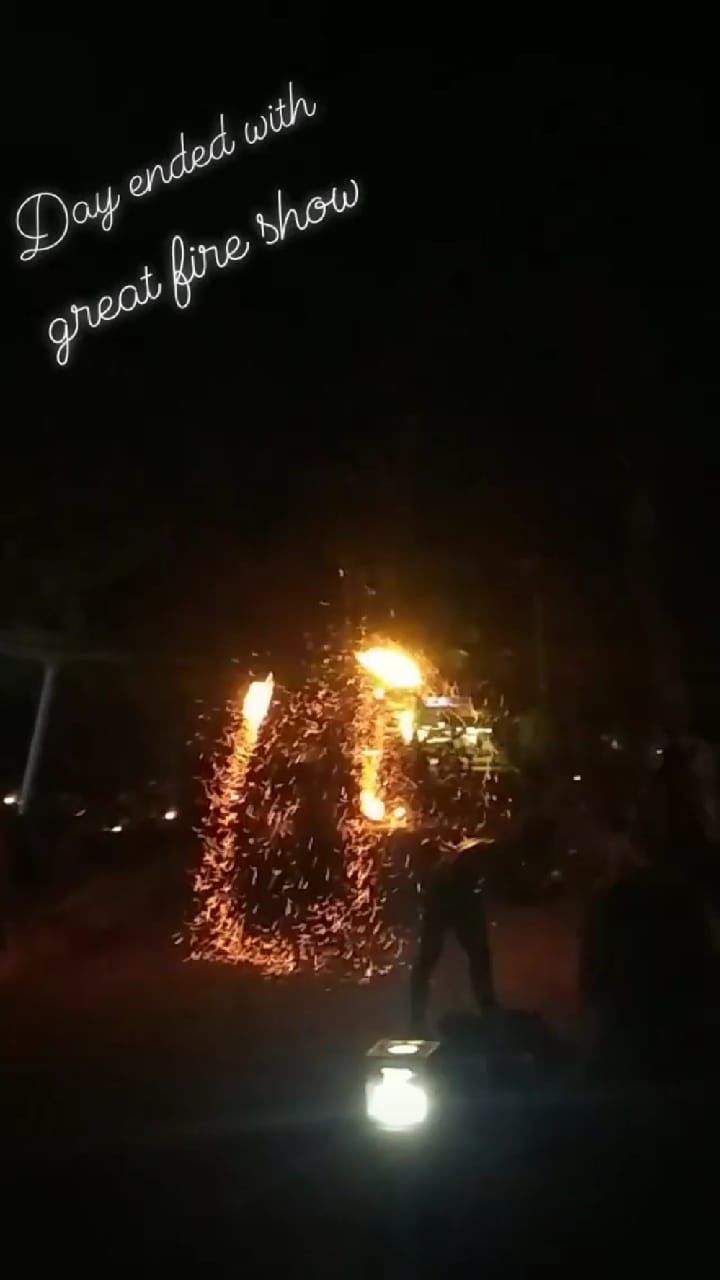 On Day 4 , after good sleep we had breakfast and enjoyed our morning time in hotel near pool.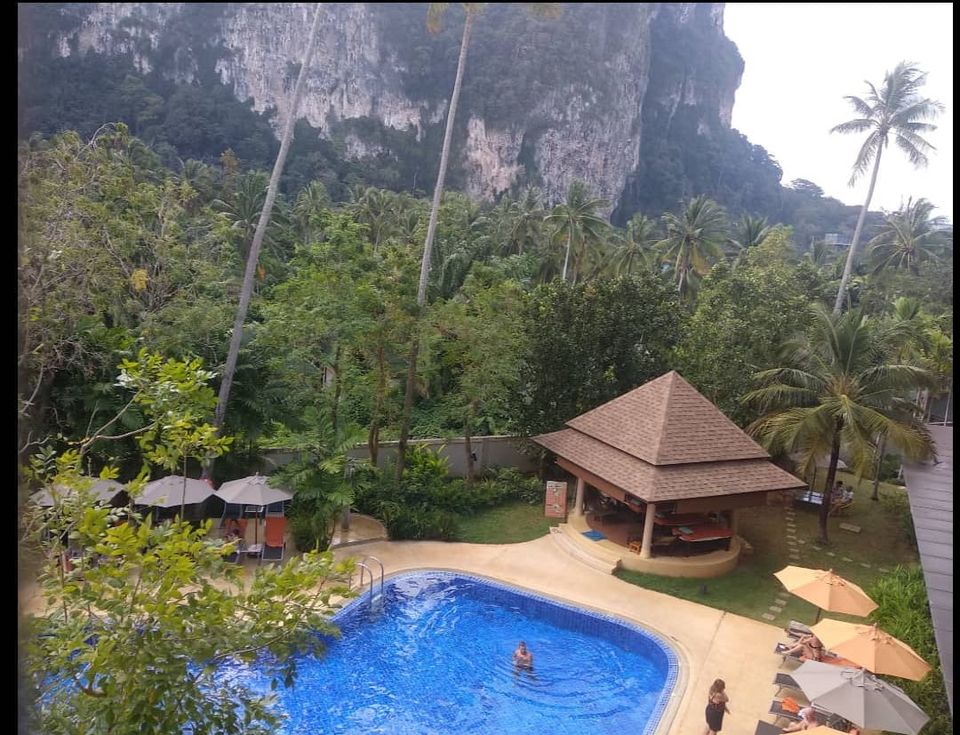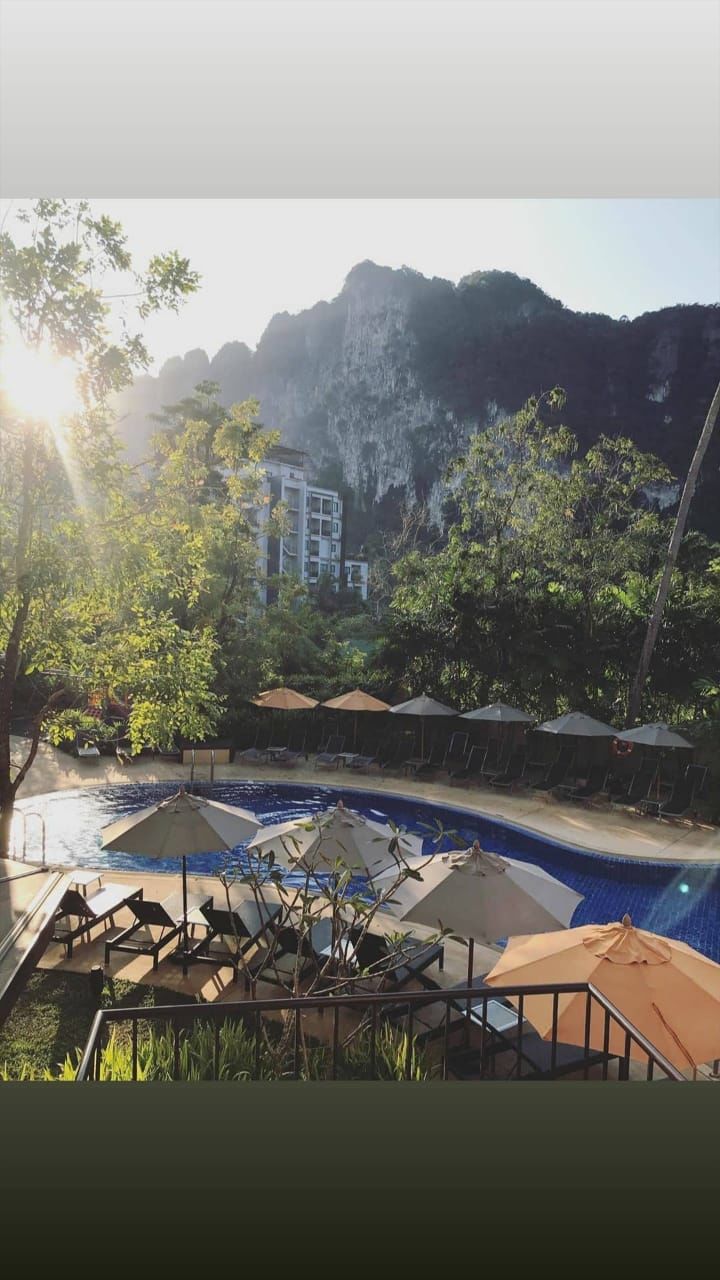 It was time to say goodbye to Krabi and the beach vibes as we had flight for Bangkok from Krabi.
We reached Bangkok in late evening then checked in to the airbnb near Sukhumvit. We cooked some snacks and headed out as it was our last night in Thailand.We took the tuktuk as we dont have much time but you can use metro which is cheaper option.
It was time to expirence the famous bangkok shopping and we covered few Shopping market using tuktuk. After crazy shopping we went to hotel to put our bags around 11 PM.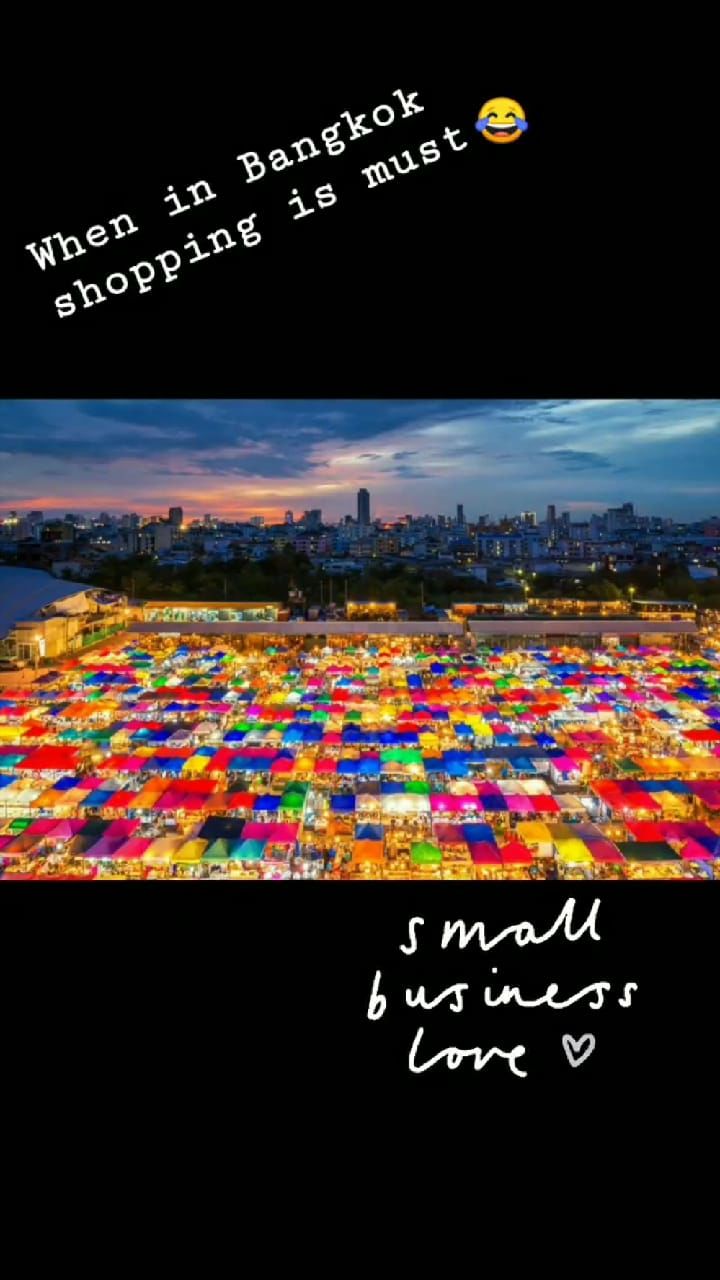 We were so tired but we don't want to miss anything so we headed again, In market ,we have asked what will be open in night and finally we went to Khao San Road. Oh my god , this road was crazy and i never seen such insane crowd. If you are going here , i suggest go in group as people are crazy here and you need to take little care of yourself :D.
After we walked out from the street around 1-2 am and we just simply walked in Bangkok streets and have seen many beautiful monuments while our way back. It was crazy night and finally around 4-5 AM we reached hotel and slept like a baby :.
For your information , you can visit famous bangkok places - GRAND PALACE (500 baht entry) ,WAT PHO 100 bhat entry , WatArun in eve.
But we were on shopping mood and we didn't wanted to miss the big famous Chatuchak Weekend Market as this market itself will take of your half day and the above monuments are related to Budha temple which we already experienced in Phuket. So if you have more time so visit the above places.
After such crazy night , we woke up early for the famous Market and it was humongous market like Maze. In this market you have all kind of shops and you really need the time to explore. After hours of exploring we did some shopping and had meal in The Pizza company.
After lunch , we went to search Spa places to expierence the traditional thai Massage. They have different combo per your need and while massage you can even hear the cracking sound of your bone's :D.
It was time to say final goodbye to Thailand , In evening we headed back to hotel and packed our stuff and headed towards Airport.
Our trip was short but we had great time and definitely found some of beautiful moments which we will cherish for lifetime.