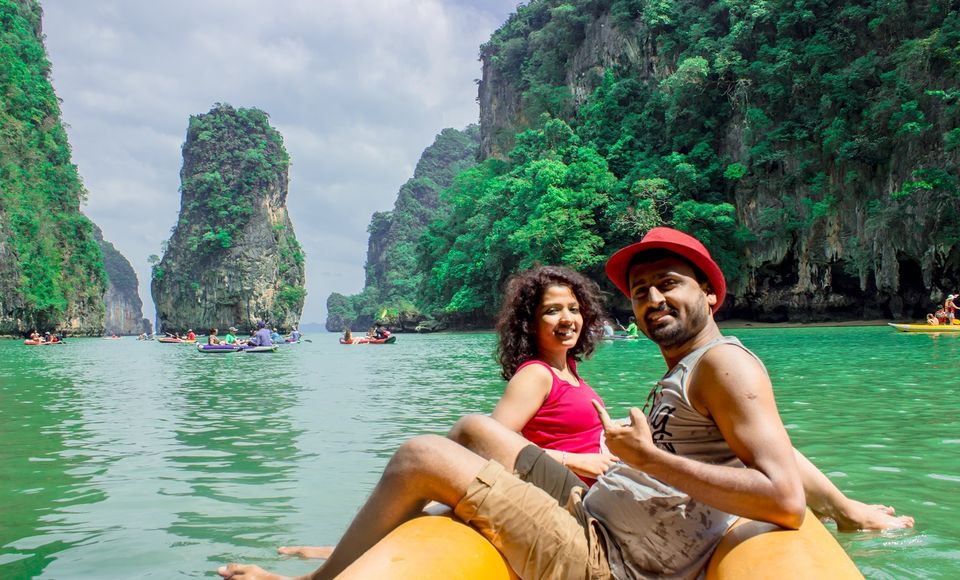 Phuket, also known as Pearl of the Andaman, is one of the best places where you could spend a vacation with your family. Whether you are with kids, parents or just cousins, Phuket has something to offer for every age range and interest. This is hard to believe as people mostly visit for the night-life, adventures and beach parties. But I have been there with my parents (aged above 60) and trust me…Phuket has so much more to enthrall you with. So here's the hard work for you – my list of top 8 things to do in Phuket, that too within a tight budget. Yayy!
Canoe around Phang Nga Bay
Don't miss this place even if you have just one day. With the dramatic caves and fascinating limestone cliffs jutting out of the emerald waters, this place feels ethereal. I would suggest a leisurely boat trip around these islands rather than a speedboat ride. We booked the Sea Cave Canoe trip with Elizabeth Andaman because we had read some really good reviews about them. With their punctuality, excellent service, delicious food and extremely helpful crew, they went way beyond our expectations.
Trips start from 1700 THB. For more details about this trip you can read my experience of Paradise at Phang Nga Bay.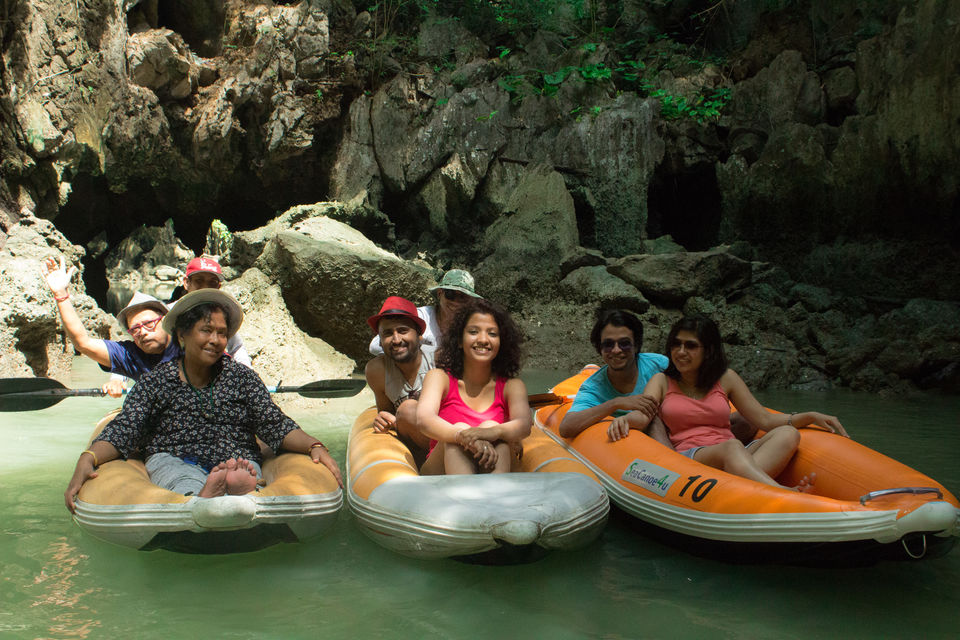 Take a speedboat trip to Phi Phi island
From stunning beaches and rock formations to a vibrant nightlife and world-class diving- Koh Phi Phi offers it all.It also features Maya Beach–the famous setting for the film, The Beach.We tried a lot to manage time for a half day or Sunrise tour to this place but that could have risked our return flight. Moreover, because it is so popular, it gets overcrowded during the peak season. Nonetheless, I have heard so much and seen such amazing pictures of this place that I have made up my mind to visit it in the low season and stay overnight.(Anybody care to join? :P)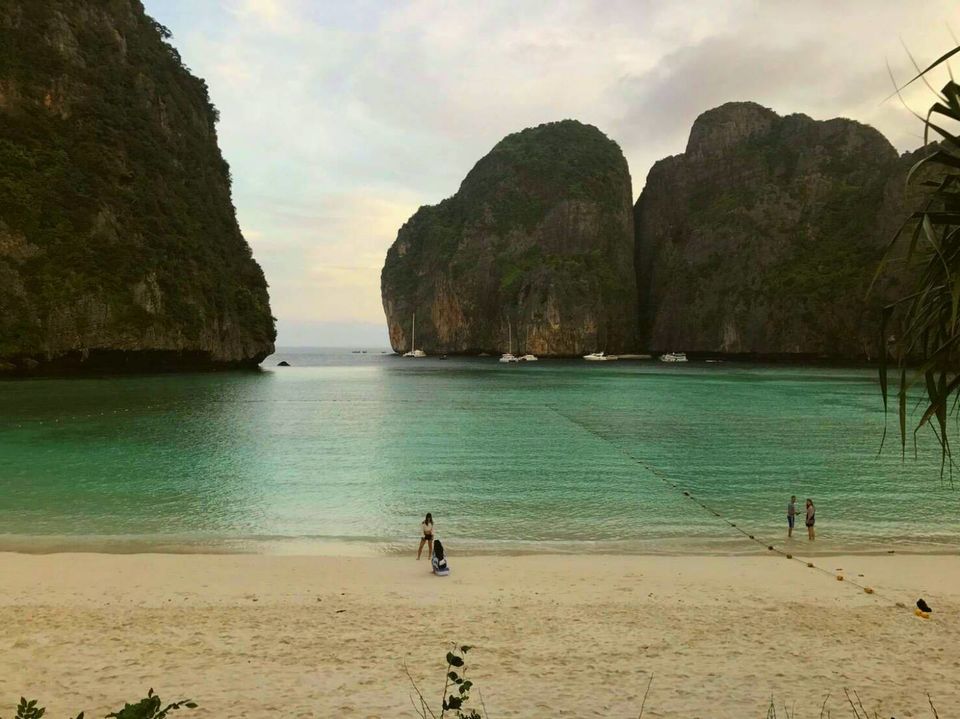 Rides start around 3500 THB.
Visit Wat Chalong and Big Buddha
Wat Chalong is the largest and the most important of Phuket's 29 Buddhist monasteries called Wats. You can come here to pray, to learn something about Buddhism or just admire the beautiful Buddha statues. These statues and paintings relay the Buddha's life story. The temple is open from seven in the morning to five in the afternoon. Between Chalong and Kata, on top of the Nakkerd Hills sits the iconic Big Buddha statue. Even though I am not fond of temples I would visit this place just for the incredible panoramic view of Phuket Town and the beaches, from the top.I have heard this is one of Thailand's best spots to catch the sunset. (Just be there by 18:30!)
Visit Patong Beach
This is the heart of Phuket and is close to all the main attractions. We spent some time here on one of the evenings and God it was crowded!We were overwhelmed by the plethora of hotels, restaurants, bars, massage parlors, tour operators, salons and sports activities that had led to the mass popularity of the beach. But it was so noisy and so full of chairs and hawkers that we could hardly even take a stroll. Patong is perfect if you want an exciting nightlife or if you are with kids . There is plenty to keep them entertained.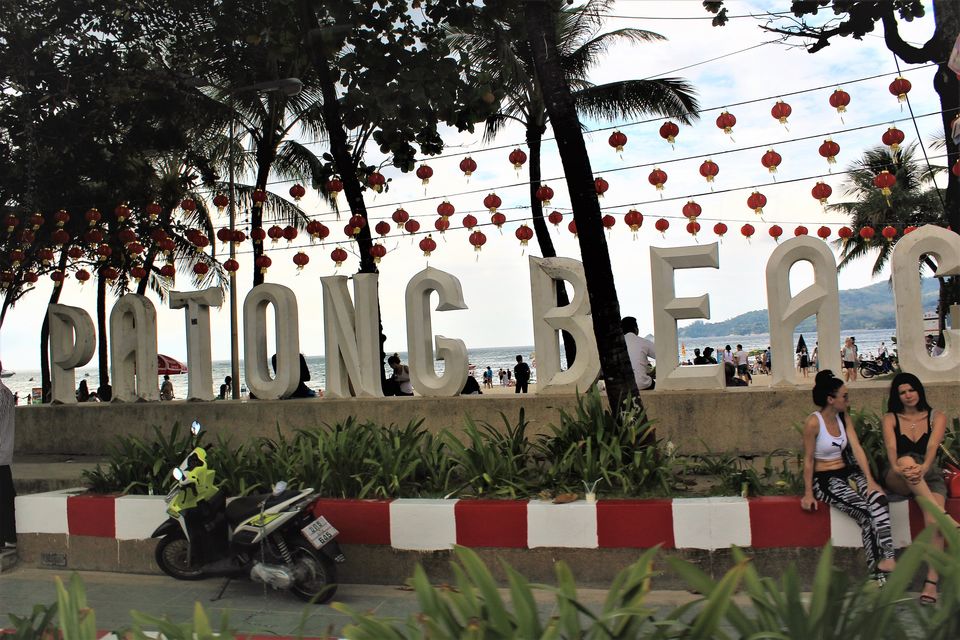 Stay at Kata and Karon Beaches

For a more idyllic beach experience, the Kata and Karon beaches are must visits. We stayed very close to the Karon beach and experienced the different facets of this beautiful place. The sands are soft and the waters calm and clear. Karon is "quieter" than Kata and also much more spread out(over 3 km). Despite being much less developed than Patong, Karon has plenty of restaurants, bars, stores, and adventure sports. It is great for families(perfect for Indian Families) or anybody who wants a relaxed experience but don't want to miss out on the thrill.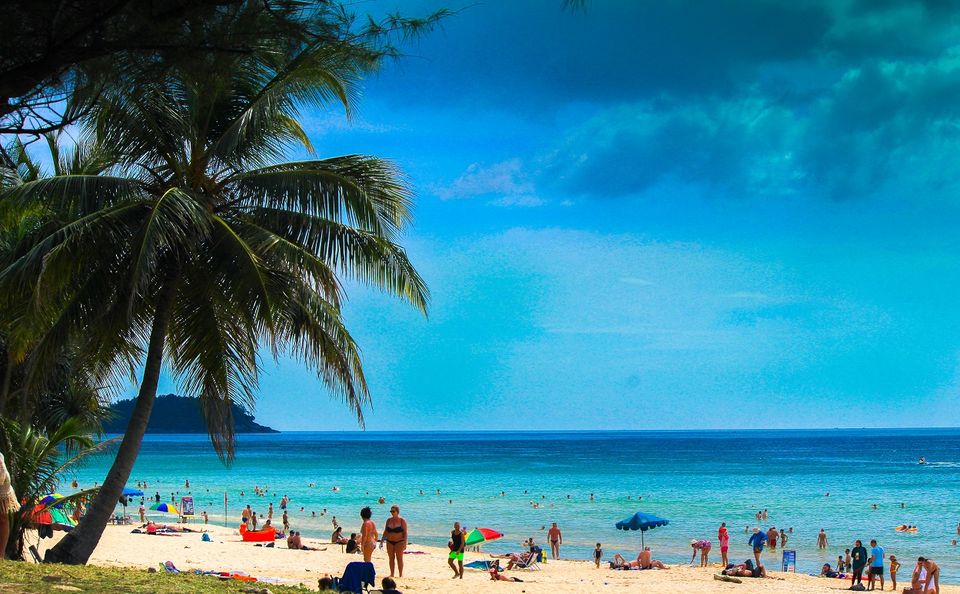 Get a traditional Thai spa
After a day filled with adventure and frenzy when you feel completely drained out, a Thai spa/massage is an ideal way to pamper your body and relax those ailing muscles. Phuket has numerous Spa and massage parlors, especially near the beaches. There is something for every need – head massage, foot massage, facial massage, fish spa, Thai Massage and much more. We found plenty along Karon beach and treated ourselves to an hour of Aroma Massage on our last day. We just laid down and enjoyed while our masseuses worked their magic on our bare skin.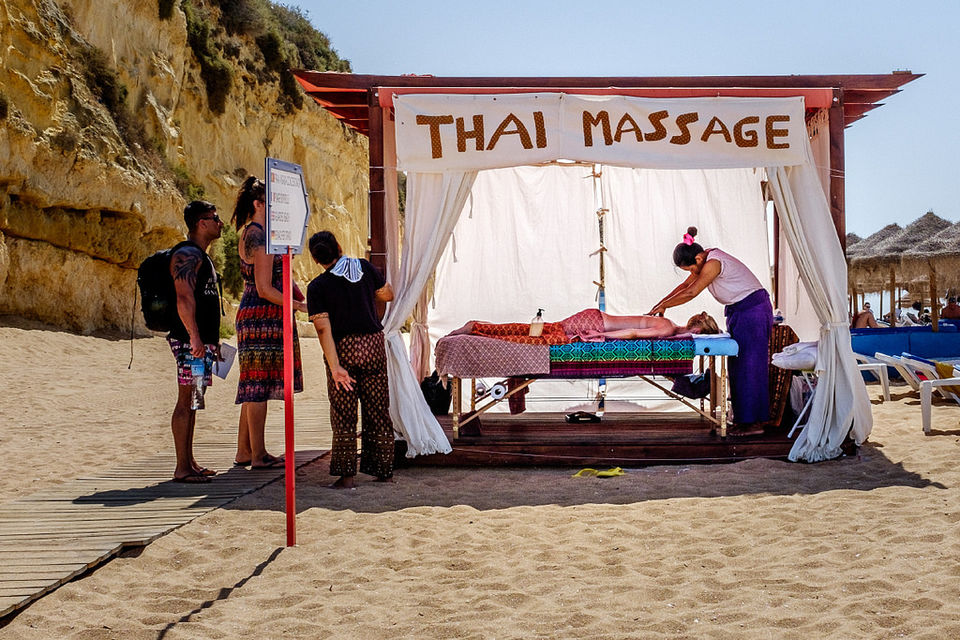 Standard Rates are 300 to 500 THB.
Read our experience of a hilarious thai spa at Phuket.

Zip Line with Flying Hanuman
If you have never done zip lining before, if you want something more than just beaches and islands, if you are adventurous or if you are with the family, Flying Hanuman is highly recommended. It offers amazing tours of the wilderness by zip-lines, sky bridges, spiral stairways and sky rails. It was amazing to view the hillsides and thick forests of Phuket from such high up in the trees.Book through an online agency like PhuketToursDirect which offers around 500 THB discount on the actual price.Go Fly like a monkey!!!
Watch the grand show at Siam Niramit
This is a must visit if you are with kids. It is a beautiful theme park located just outside Phuket Town. The main show comprises around 100 performances in stunning costumes and beautiful presentation. It is a great way to acquaint tourists about the history, culture and traditions of Thailand and entertain them at the same time. It runs 6 days a week (closed on Tuesday).You can view other details and book tickets here Siam Niramit Show. Show starts at 8.30pm and runs about 80 minutes straight. But do come early to take a walk along the 'Thai Village', pose with the artists and take as many selfies because no cameras/phones are allowed in the main show. Also there are many pre-show attractions like kick boxing, musical performances and elephant rides .Yeah so what I am saying is , be there with your kids by 6pm for all the fun!
Tickets start from 1400 THB.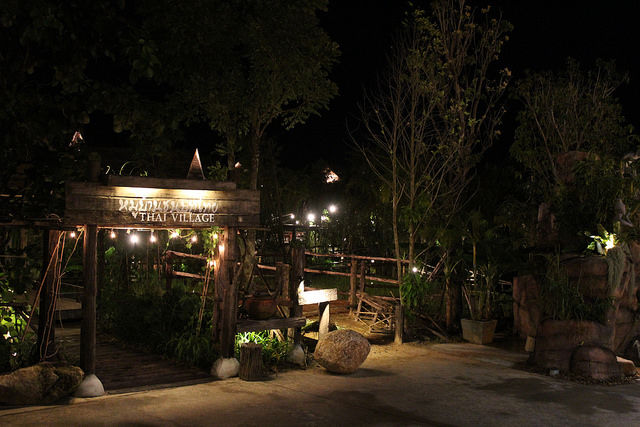 Other places which tourists love are the Similan and Surin Islands, Promthep Cape, Khao Sok National Park and many more. There are so many places to see, ample of activities to do, you can't possibly experience it all in one trip. But these are a few things you can't miss even on a budget trip.Including flight prices from India this plan would cost around just 22K to 25K. Woohoo!