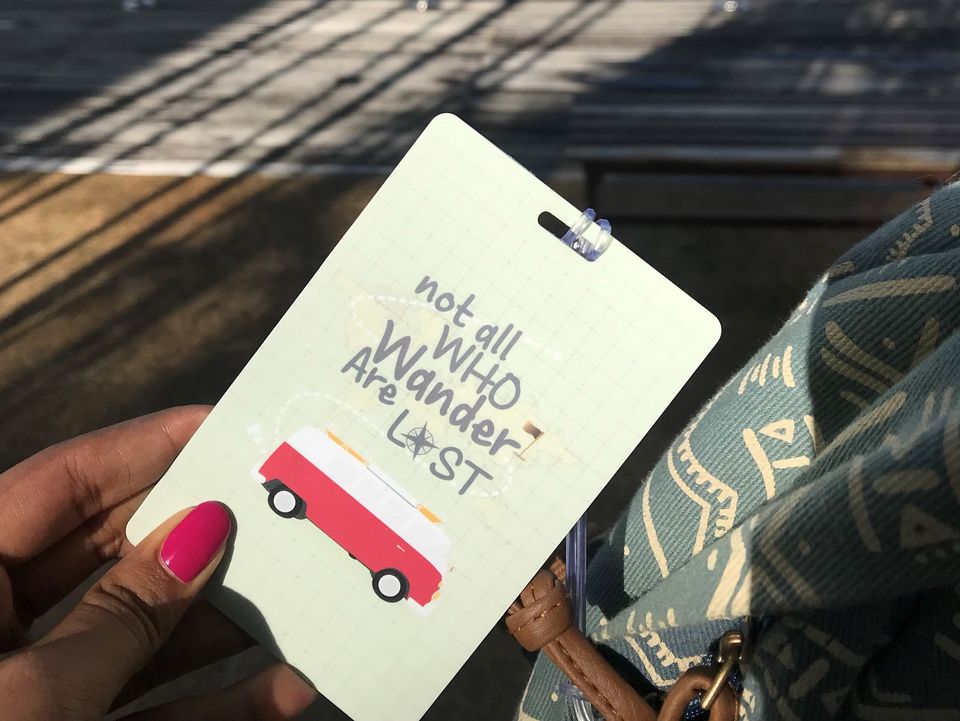 As a very active social media user, both as a part of profession and choice, I was sure fascinated by all those extremely beautiful blue terrain photographs of many islands in Thailand. For the love of traveling and ticking off the first international 'vacay goal', we chose Phuket, the largest island on the south-west coast of Thailand in the Andaman Sea. Phuket province comprises of Phuket island, along with 30+ smaller islands and more than 35 beautiful beaches and Phuket city is the capital known for its old town buildings and busy markets. The points of interest in Phuket outcast the options of Bangkok and Pattaya for us and to have a leisure experience we skipped Krabi (also, the major attractions between Phuket & Krabi could be covered from Phuket itself)
It was an all-girls trip, which meant more make-up, more show-off, more pictures and more 'no-filter-talks' time!
Day 1 July 15 afternoon is when we arrived at the Phuket International Airport. An hour drive from the airport to our resort in Patong district gave a country-side feel with lush green trees and meadows on either side. Adding to it was no-sun no-rain weather making it a very pleasant first impression. A good pizza and a cozy nap helped us gear up for the first plan of our itinerary- The Phuket Fantsea Show- a wonderful cultural theater extravaganza crafted for 70 minutes to tell a fantasy tale of a kingdom Kamala through performances that include shadow and lights, aerial acts, magic, martial arts, traditional moves and celebrations that signify unity, circle of life, compassion, good and evil, fun, harmony, love, courage, hope and perseverance. What made it jaw-dropping was 100+ artists performing simultaneously in smaller groups in various parts of the auditorium and before we could figure out their entry and exit there would be another group doing an aerial act! - a true treat to the eyes I must say.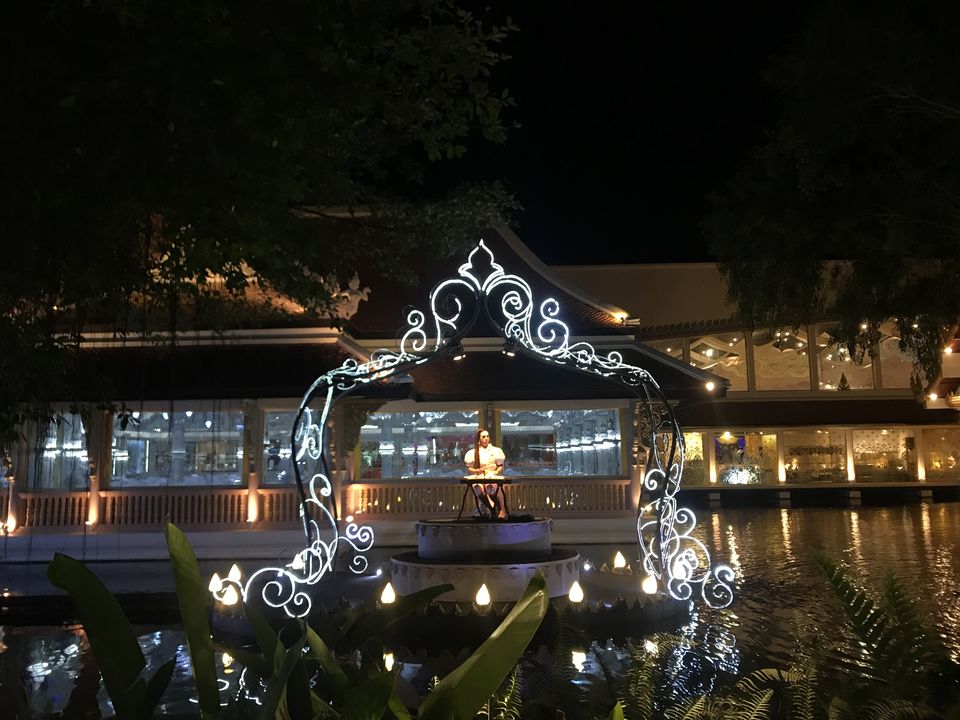 Day 2 July 16, started off with visiting the famous "Big Buddha" (coincidently it was the occasion of Guru Poornima). The humongous 45-meter tall white marble statue sits atop Nakkerd Hills in Karon sub-district. The panoramic view of the city is what makes this place a revered landmark. The special sight of Burmese dressed in traditional robes offering prayers was an add-on to this day. Karon viewpoint or the 3-beach viewpoint was a quick stop to get hold of an amazing tropical sight of Kata Noi, Kata Yai and Karon beaches. Next on our plan was Wat-Chalong (a Buddhist monastery or temple) with 2 floors consisting of golden Buddha statues and a top floor that displays a fragment of bone from Lord Buddha as per the history. We got lucky as there was a local flea market on the campus this day and there we could taste the authentic country cuisine dish- the Pad Thai (stir-fried clear noodle dish topped with sprout beans) and it was way too delicious! We then gave a quick visit to the 3D trick eye museum and stopped by a souvenir shop to start on the shopping spree!
Evening was leisure and we decided to walk along the Patong beach and reached Bangla road- the most happening nightlife place in Phuket. What's something not to miss on are the delicious pancakes from the street and our personal favorite was 'Banana-Nutella'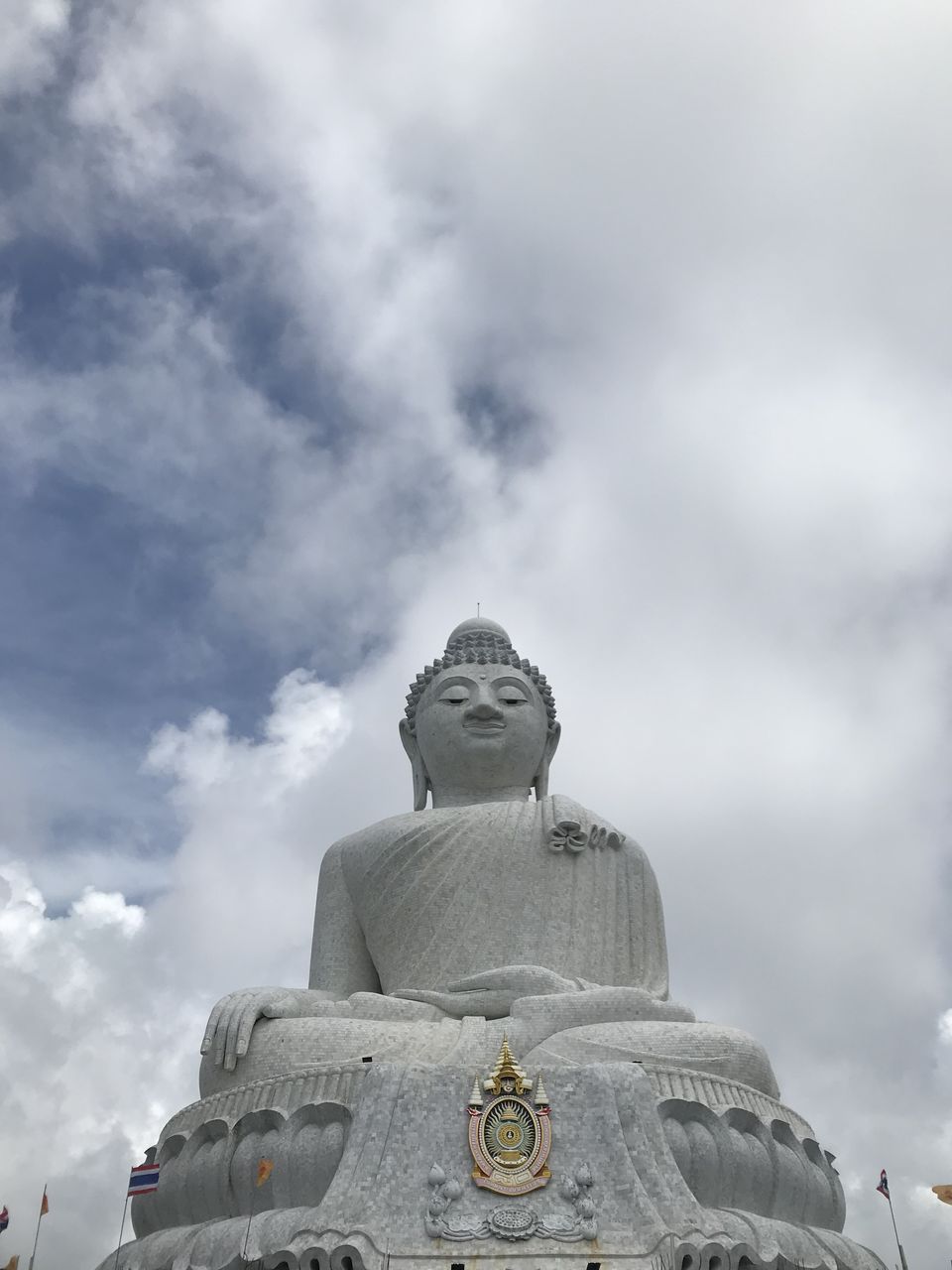 Day 3 Phi Phi Islands- the reason to visit Phuket, the top of the bucket list and the destination worth the hype. Phi Phi islands, situated between Phuket and Krabi include Phi Phi Don and Phi Phi Lae islands. Our one-day speed boat tour started with Boat Lagoon Yacht from Phuket and led us to the famous Maya Bay screened in the Hollywood movie 'The Beach' and halted at Phi Phi Lae. Cool drizzles, clear blue water, and the green cliffs made the view breathtaking and I realized I was never this happy before. After a quick lunch at Phi Phi Coral beach, it was then time to relax at Phi Phi Don- Bamboo beach and ended the day by visiting another tiny island called Khai before returning to Phuket. The feel of being in a place you always wished for is an experience unmatched!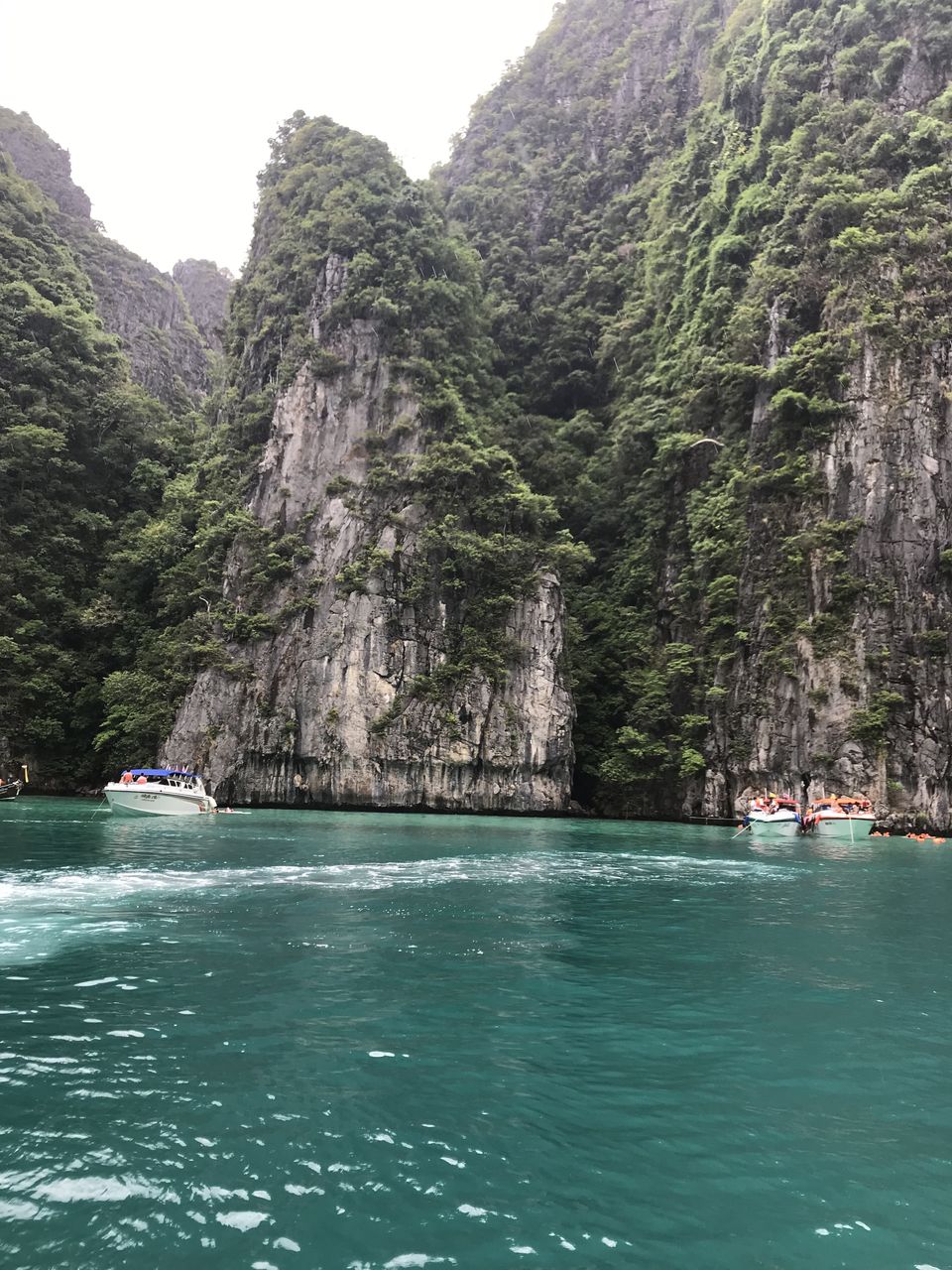 Day 4 Coral Island or Ko He was a nearby destination located around 10 km away from Phuket city, quite ideal for water sports and a peaceful walk along the beach as it is likely to be less crowded compared to the other popular beaches. We reached there through speed boat in less than 15 minutes. Undersea walking with friends to explore the marine life and the coral colonies was indeed one of the best episodes added to the adventure basket.
With some free time in the evening, we decided to go to Simon Cabaret show in Patong, again a theater experience but more on a glamorous entertainment side. What was interesting was their choice of blending south-east Asian songs from prominent languages into their art form. Dilli wali girlfriend is what made our hearts go all singing and dancing. Traditional Thai massage is a sure "must try" for the very relaxing effect it will leave you with and also, it did gear us up with more energy for another long travel day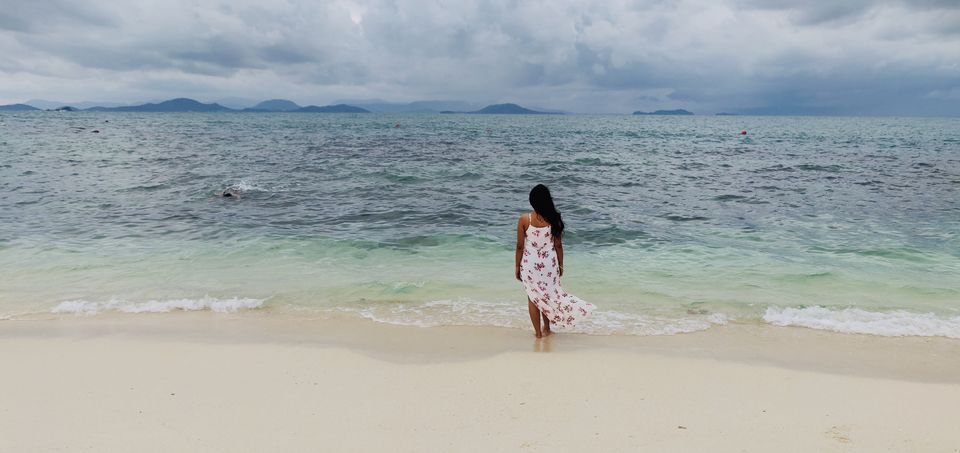 Day 5 Phang Nga Bay tour in big boat, long but relaxing, covering Aao Phang Nga National park and James Bond Island. The main attraction of this tour being canoeing in caves of the Phang Nga province and a part of the national park. James Bond Island, a 20-m tall rock called Ko Tapu featured in the film "The Man with the Golden Gun" is a 'seize the moment' worthy place accessed only through a long tail boat. So that was another cool experience altogether. The rain did keep pouring lightly but luckily did not play a spoilsport, in fact, it added to the enticing trip.
This was a wrap up to our 5-day plan and all I can recall is how each activity was so unique and gave experience for lifetime
We gave another visit to Bangla road after returning to the resort to fill our bags with more elephant-print souvenirs, fragrant herbal products, had some delicious mango pancakes and spicy fried rice.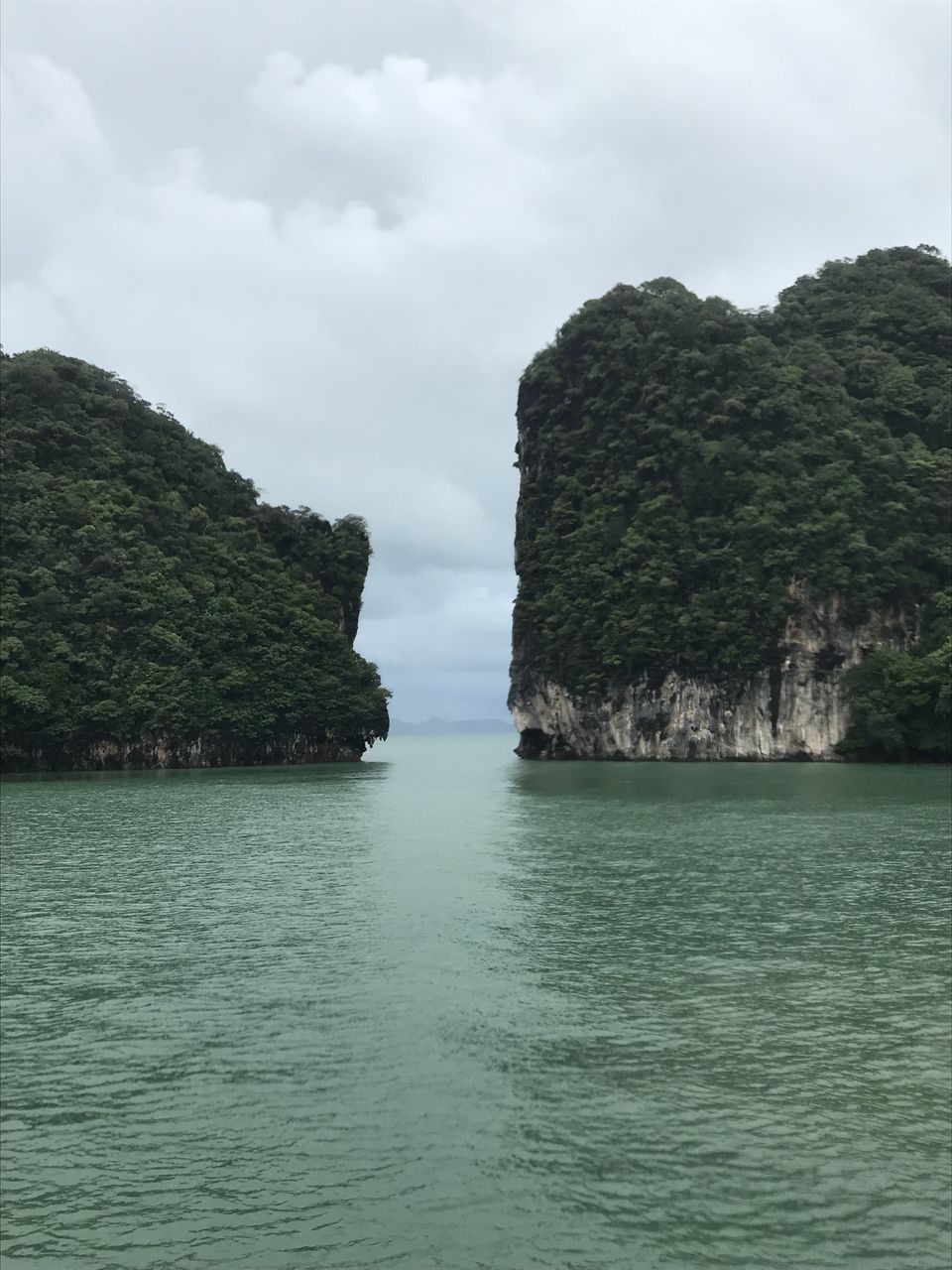 What awed us was a super-strong 4G network everywhere including the most secluded spots on the islands. Thai is heaven for seafood lovers and vegetarians can enjoy a good number of tropical fresh fruits like mangosteen, rambutan and dragon fruits (also durian if you are not one among the haters of it)
Cleanliness is sure a 5-star thing (I remember how organizers used to distribute fruits/candies and come with a bin bag behind). Along with natural and cultural abundance, what sets Thai apart is the people! Their hospitality, polite and willing to help nature plus their contagious smiles which will compel you to say some extra Thank-yous!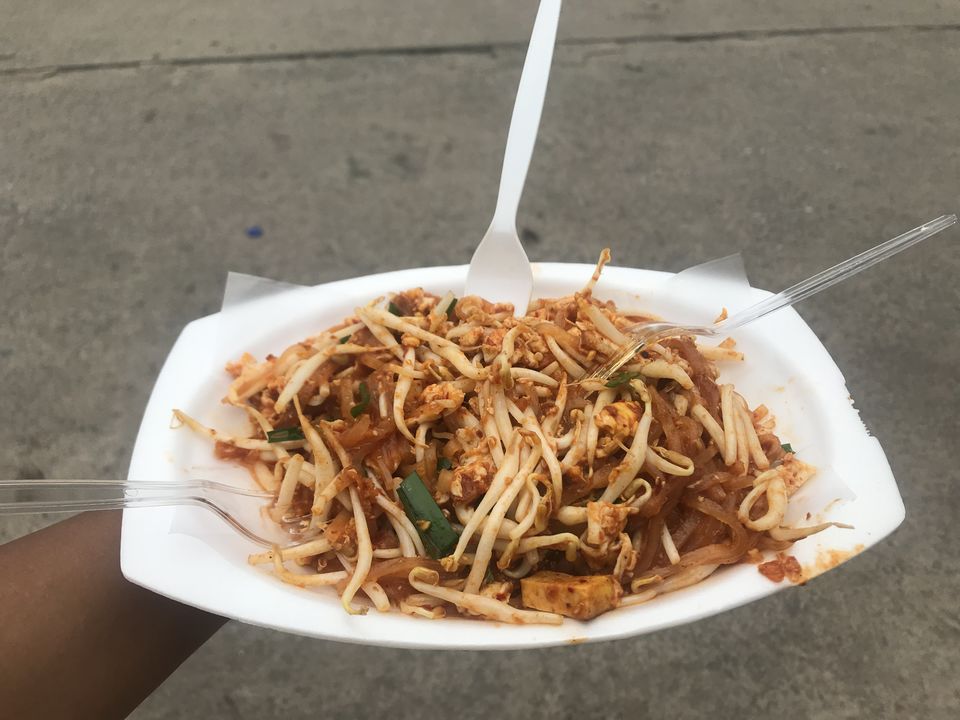 Quick details:
Airport: Phuket International AirportThailand Visa: VISA on arrival- Free (prerequisite is to have 10000 Thai Baht in cash along with booking and flight details at the time of VISA processing)
Cost per person: 38,000 Rupees per person including flights for 6 days - July 15 to July 20, 2019 (Yes we chose monsoon and definitely no regrets) + 23,000 Rupees (10000 Thai Baht for VISA)
Stay: Coconut Village Resort, Patong
Places Visited:
Phuket Fantasea show (included in the tour package), Simon Cabaret Show (800 THB)
Big Buddha, Karon View Point, Wat Chalong, 3D Trick Eye Museum
Phi-Phi Islands- Phi Phi Don and Phi Phi Lae (Maya Bay, Coral Beach, Bamboo Beach, and Khai Island)
Coral Island (Ko He)
Phang Nga Bay and James Bond Island
Patong Beach, Bangla Road
Good to try- Fruits (Mangosteen, Rambutan, Durain), Pancakes and ice-creams
Good to shop- Clothing- almost everything has elephant prints, herbal products (especially mangosteen skin products and strong balms for relieving headache and blocked nose)
Communication- Tourist sim from Indian Airport (Rs. 900)
To buy essentials: Seven Eleven (almost in every nuke and corner of the city)
Transport: All transfers on a shared basis covered in the tour package. (Taxis/Tuk Tuks can prove expensive if you wish to go around on your own)
What we didn't try but are popular: Muay Thai martial arts show, elephant rides, 4 islands of Krabi
What we brought back: Ellse Lavender tea cakes, 2x spicy local noodles, herbal skin products, fragrant handmade soaps and a lot of memories of course
More pictures on : Sierra Limelight