After going on a cruise vacation for the first time, in my opinion, everyone should take one in their lifetime – irrespective of their age since it is something which is surely 'one size fits all'.
We were planning for a trip to South-East Asia for few months and I did all my research of the places and hotels to stay. However, we were still not fully convinced with the locations since these were extremely touristy and hence crowded. One fine day the husband saw an advertisement in newspaper for a cruise from Singapore to Malaysia and Thailand and we were immediately convinced that it is a good idea considering we would explore all 3 countries and also have our very own CRUISE experience. Trust me, it was an experience like none other! Surely, once in a lifetime experience and memories forever!
Tirun partners with Royal Caribbean cruises and we booked a room with balcony in Mariner of the Seas ship. The cruise started from Singapore and was to go to Malaysia (Penang) and Thailand (Phuket) and back to Singapore. We booked a flight from Mumbai to Singapore and took an Uber to the port where we had to board the ship.
The check-in was a bit tedious since there were a LOT of people with no clear signage on what needs to be done. We struggled initially but later managed to check-in and then waited for sometime to board the ship.
Once we got into the ship, it was UNREAL for me! The huge ship, with beautiful interiors, promenade, multiple restaurants with their lavish spreads of cuisine, the dining area and everything was grandeur.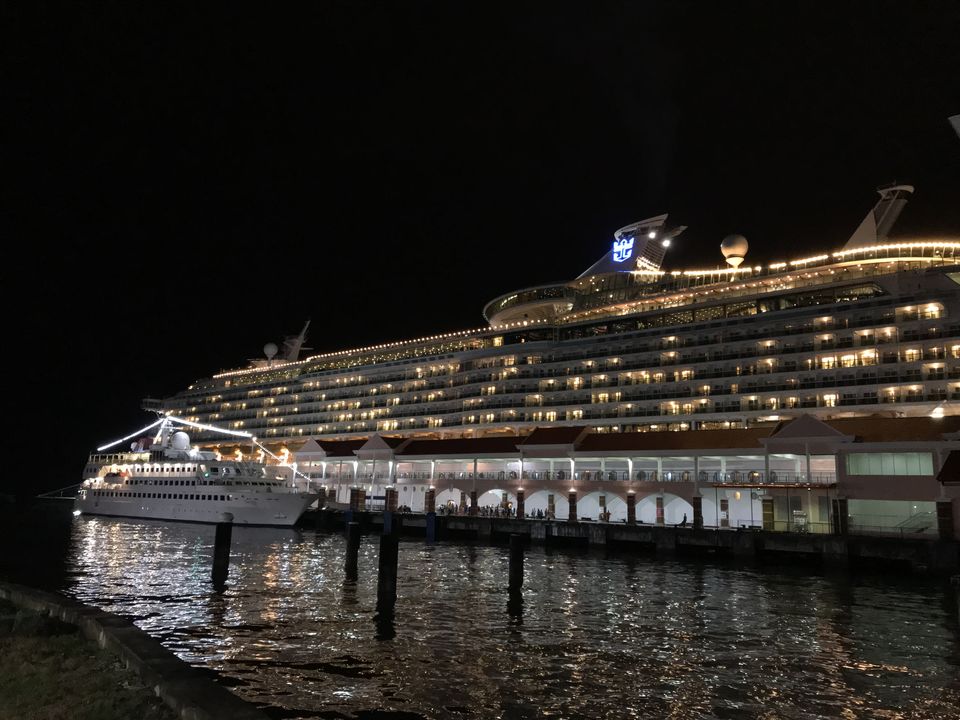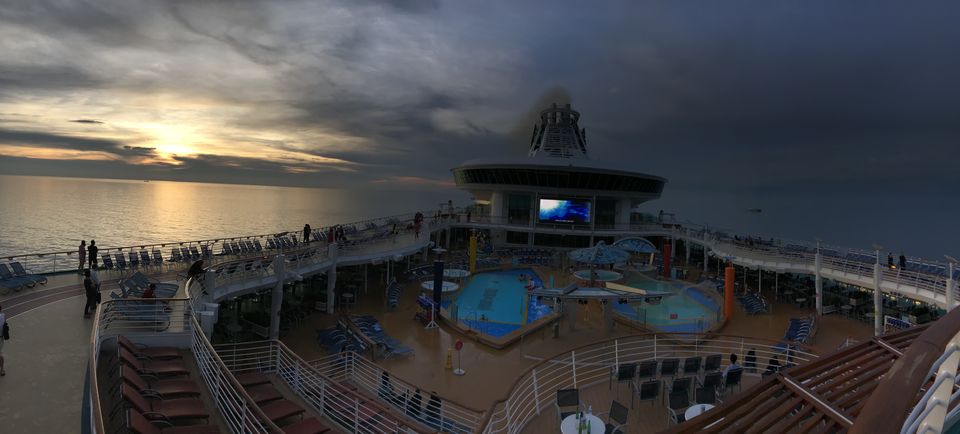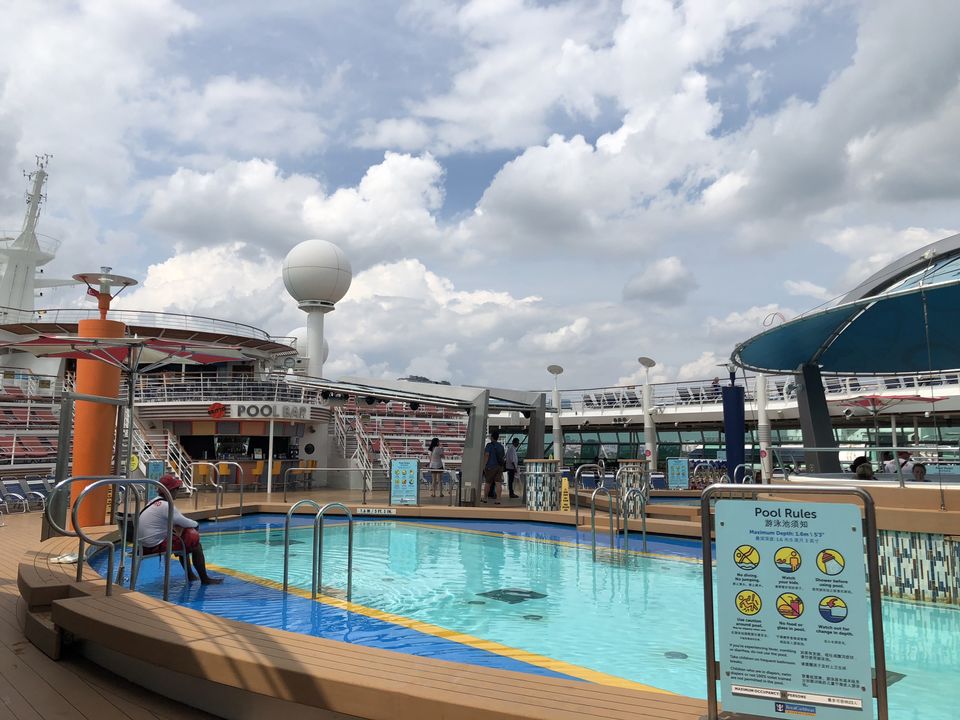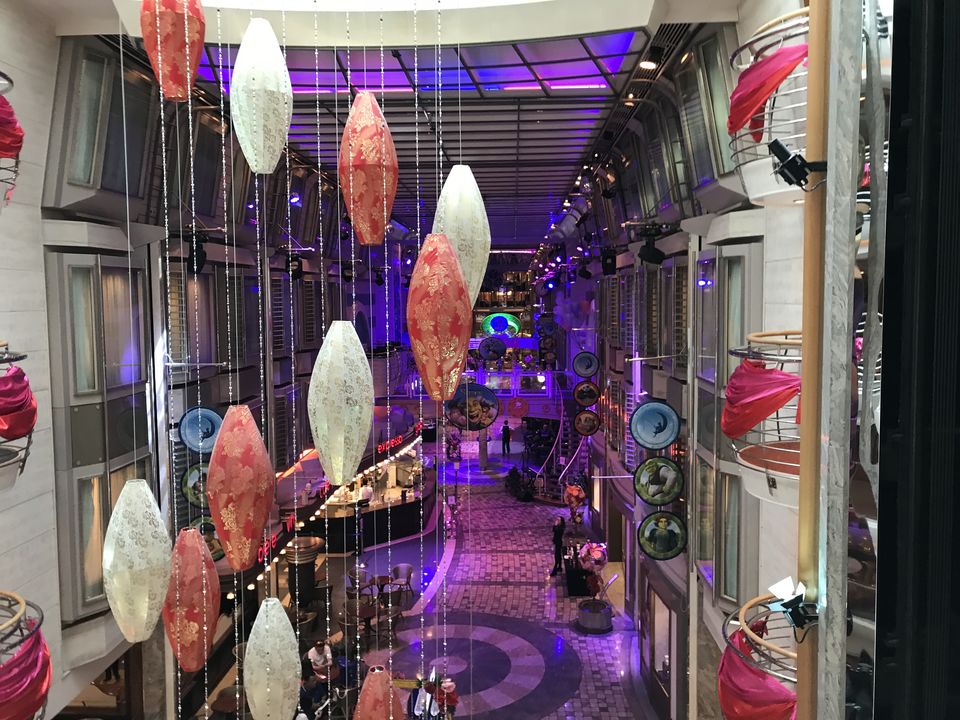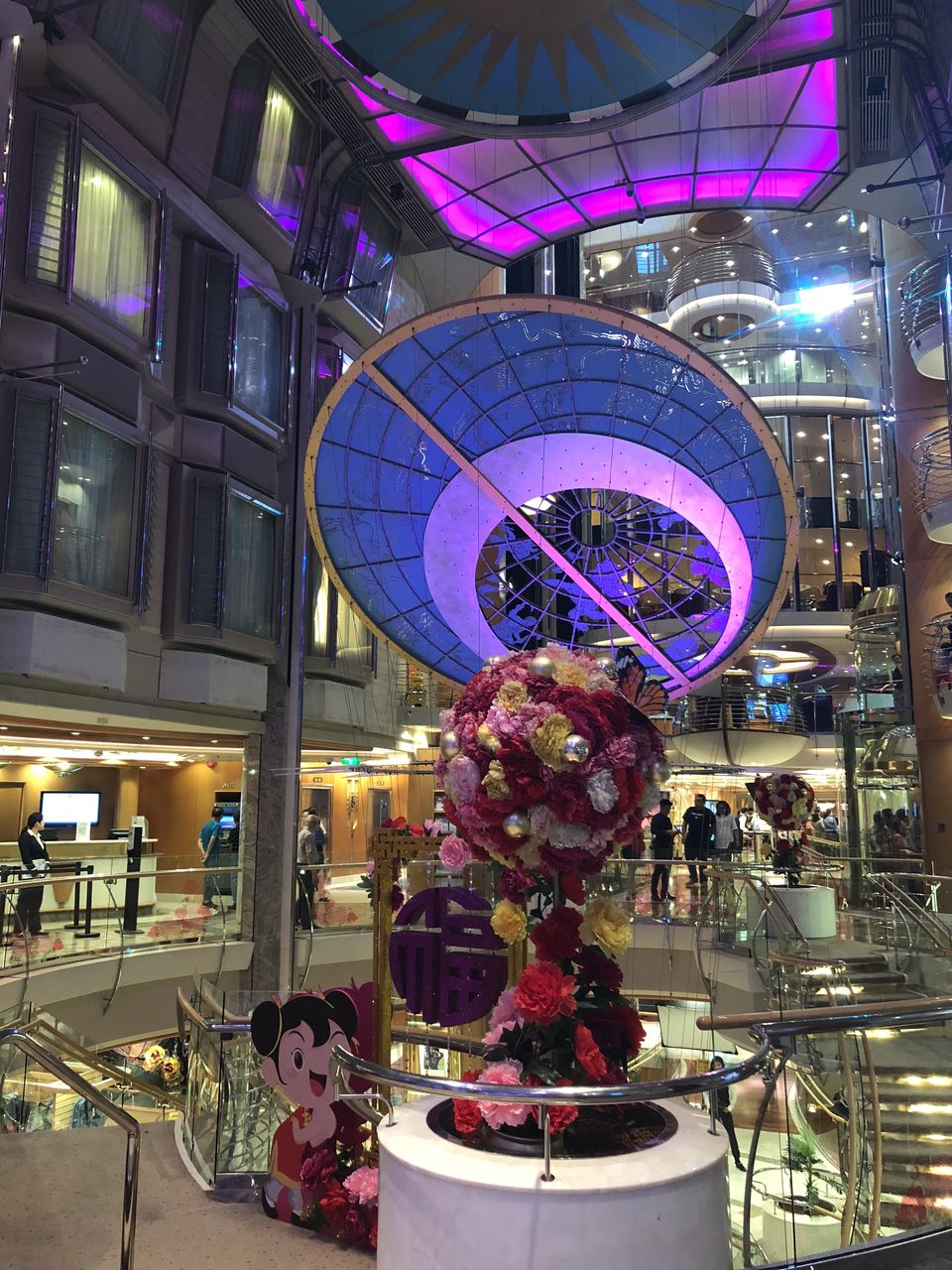 If budget permits, go for a sea-facing room only since it is surely worth paying extra. The views are simply amazing and you don't really need to go anywhere to enjoy the seas. I spent so much of my time in the balcony enjoying the beauty of the sea, sky and also spotting water wildlife!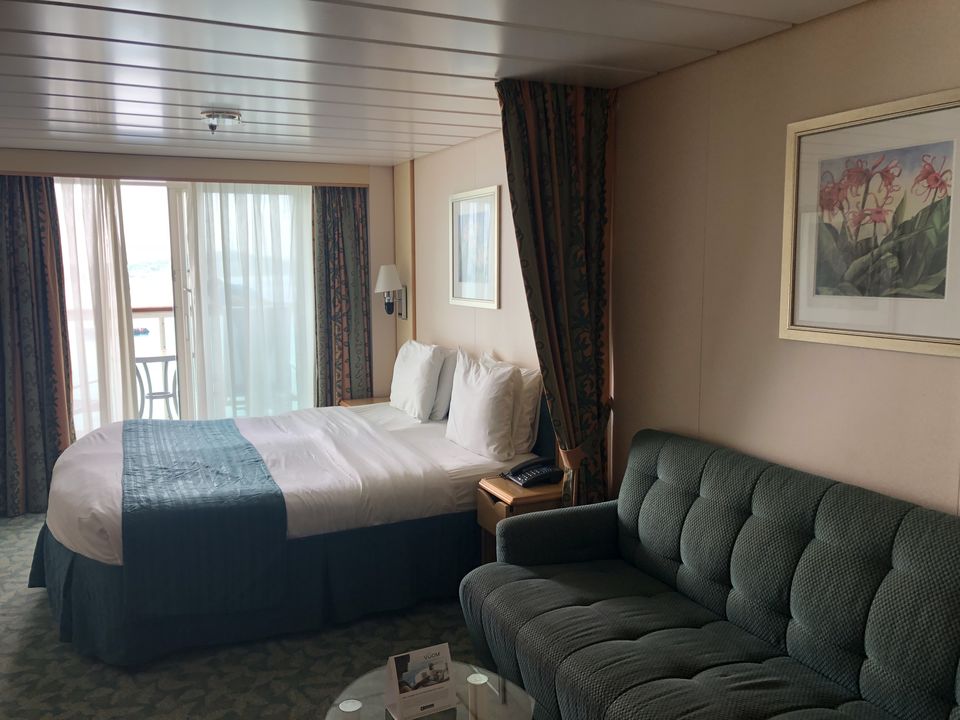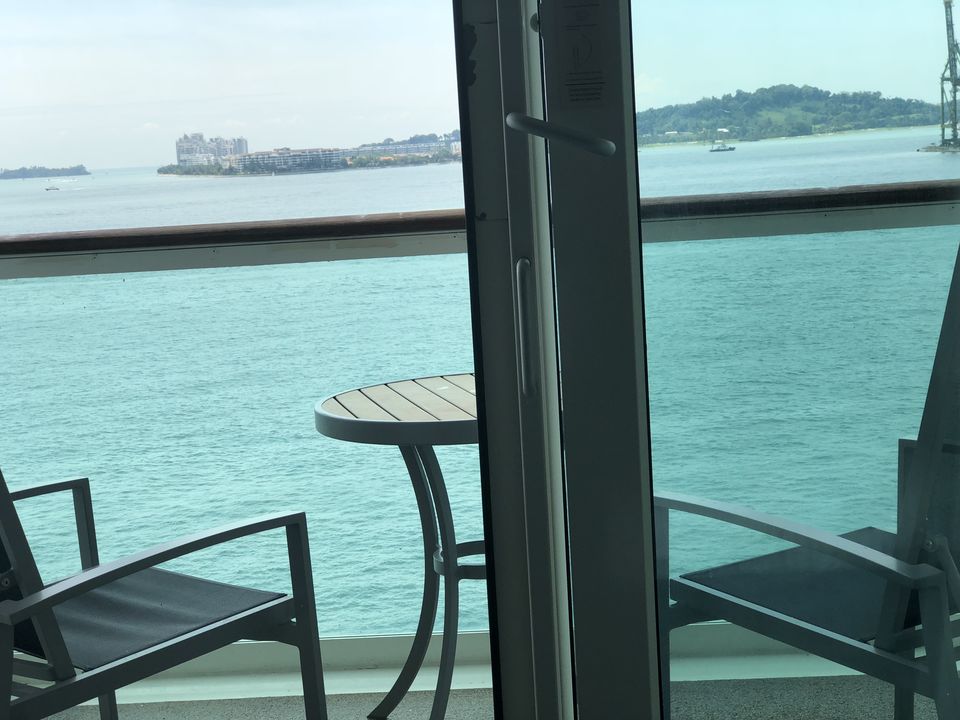 After sailing overnight, we reached our first destination - Penang in Malaysia. We reached there at 8am in the morning and had the entire day to explore Penang since we were asked to back to the ship by 8pm. We took a cab just outside the port and went sight-seeing. We went to Penang Hill and enjoyed the views. We also explored a couple of beaches in Penang. This place is famous for its street food so do give it a try!
We came back to the ship at around 7.30pm and could witness our ship all lit during the night. It was surely a beautiful sight.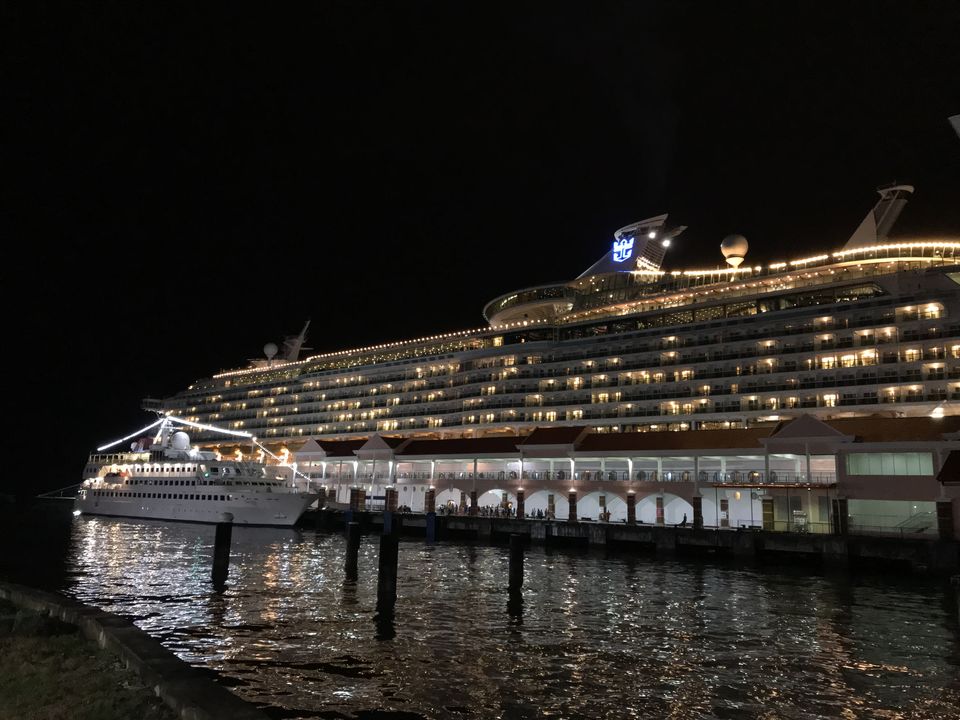 The next day was only for sailing and we were headed towards our next destination - Phuket in Thailand. While sailing on the cruise, we spent our time at leisure by enjoying the sunset, enjoying the live performances and clicking a lot of pictures!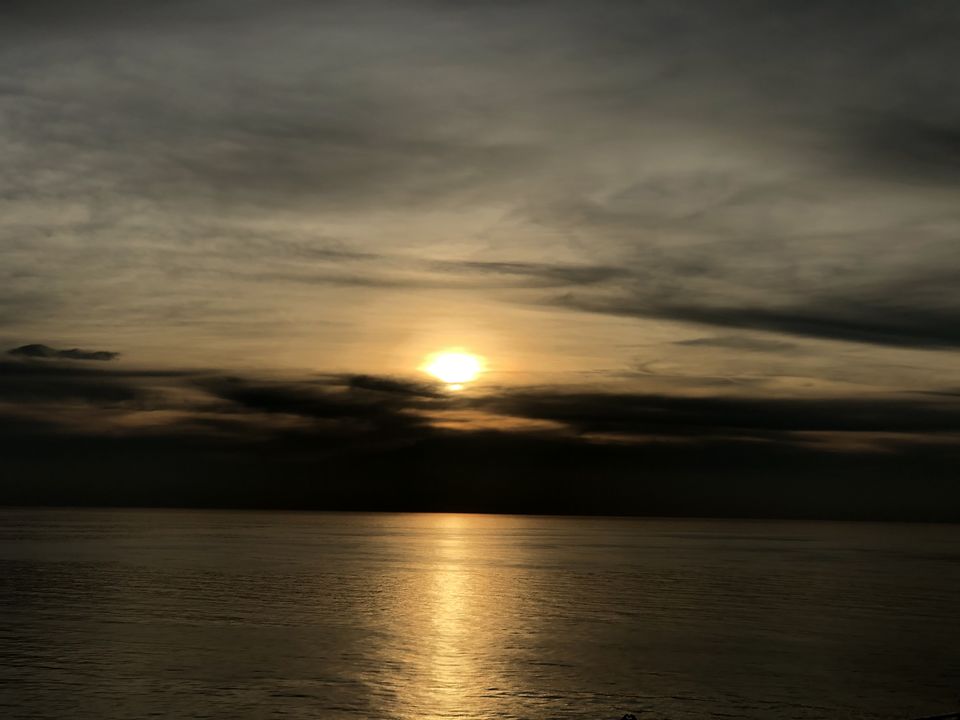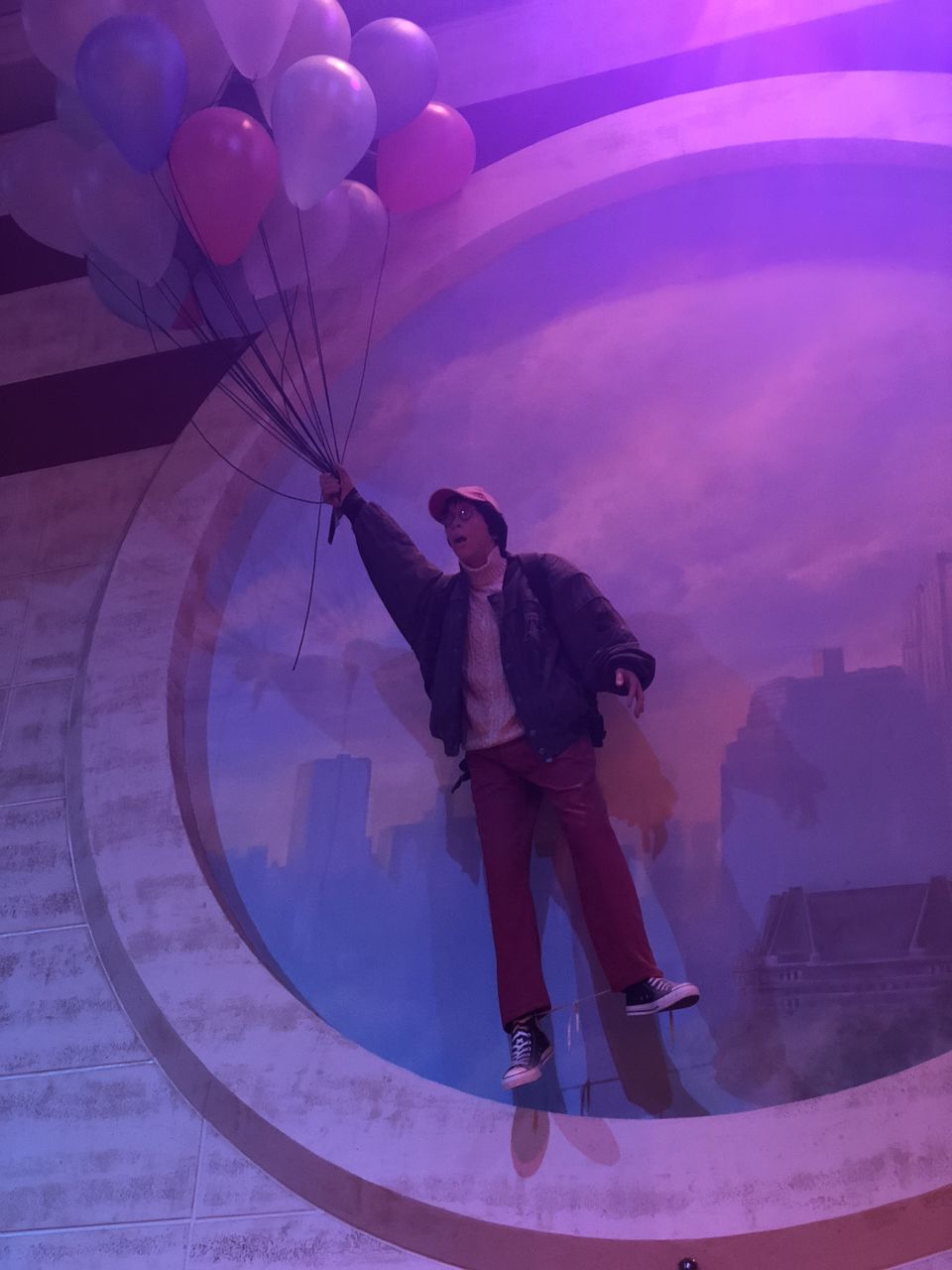 We arrived at Phuket at around 10am after a day of sailing. We had the entire day to ourselves to explore the city. We took a local cab and explored the beaches around. It was quite crowded and hence told the cab driver to take us to non-touristy place around. He took us to Karon beach which was quite long and seemed a bit non-touristy.
The last day of the cruise holiday was a formal dinner evening. The dress code is a tuxedo for men and dress for women. We went in our personal best attire and enjoyed the last dinner on the cruise. There were performances by the staff and we thoroughly enjoyed it. To our surprise, there was a dance on Jai Ho and they also played Jhingaat song!!!
We were back to our base in Singapore and decided to spend a couple of days exploring the city. The cruise holiday was over but the memories are still fresh. It was truly an experience to cherish for a lifetime!