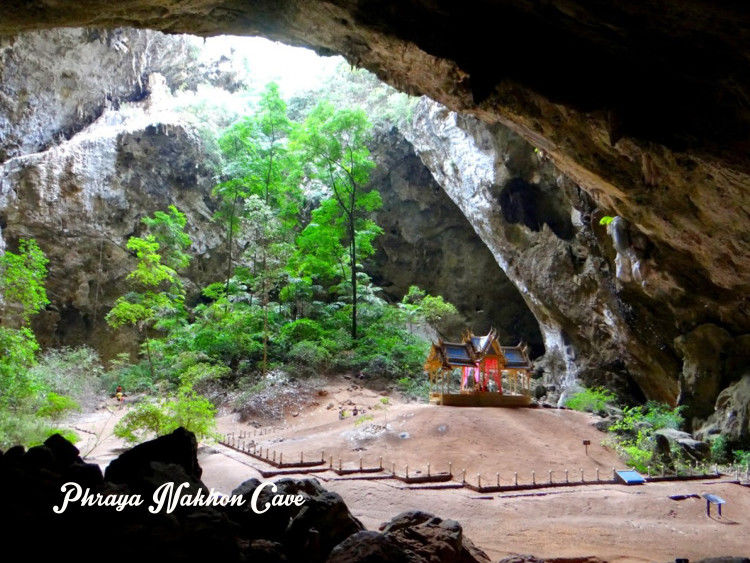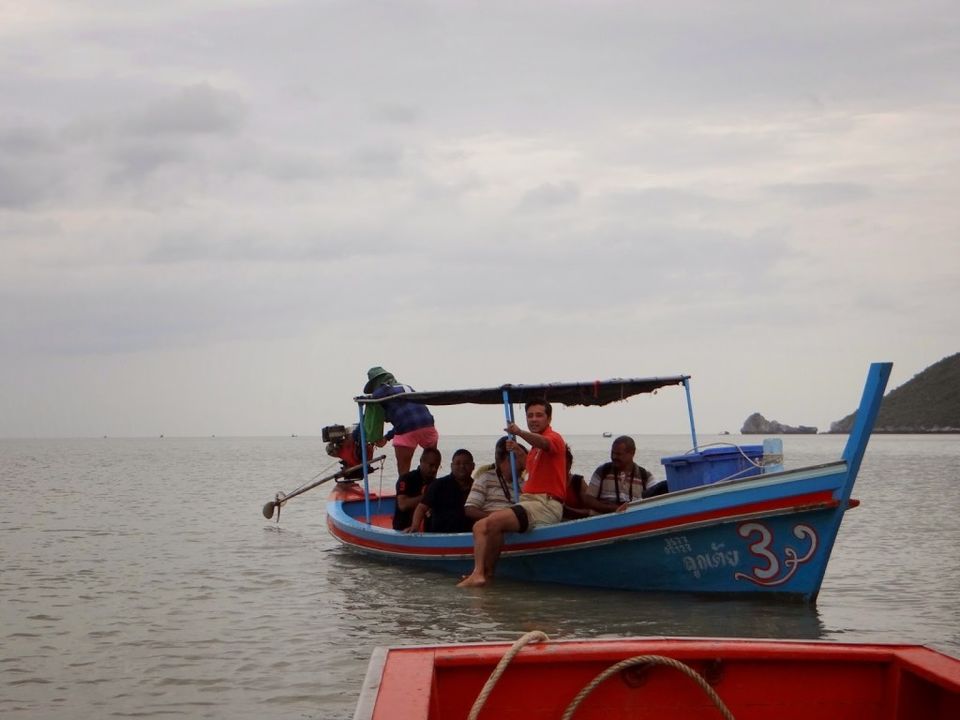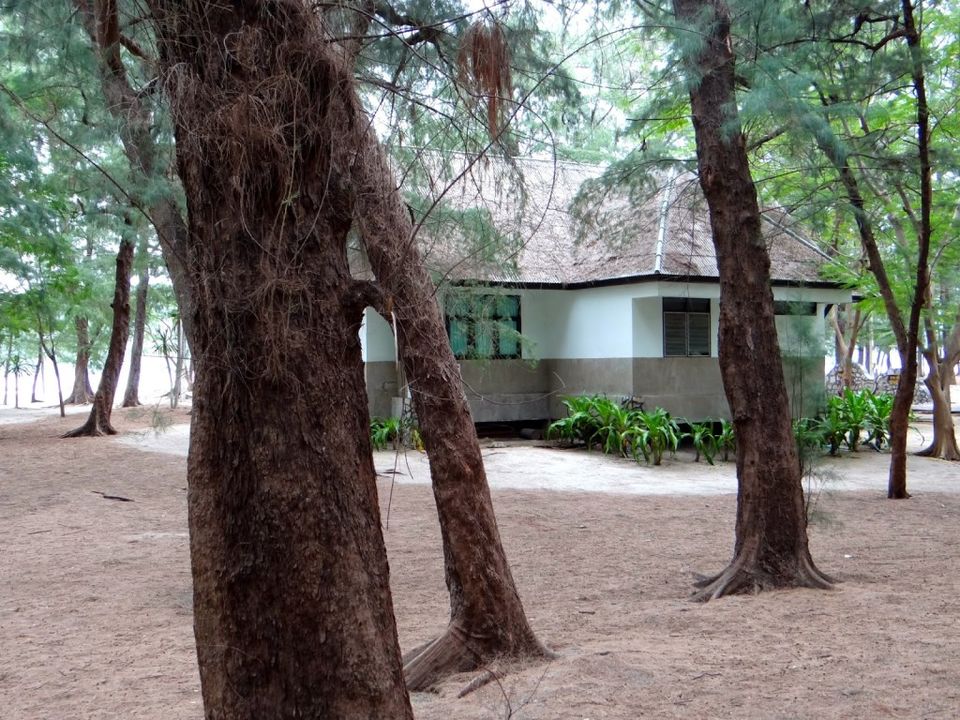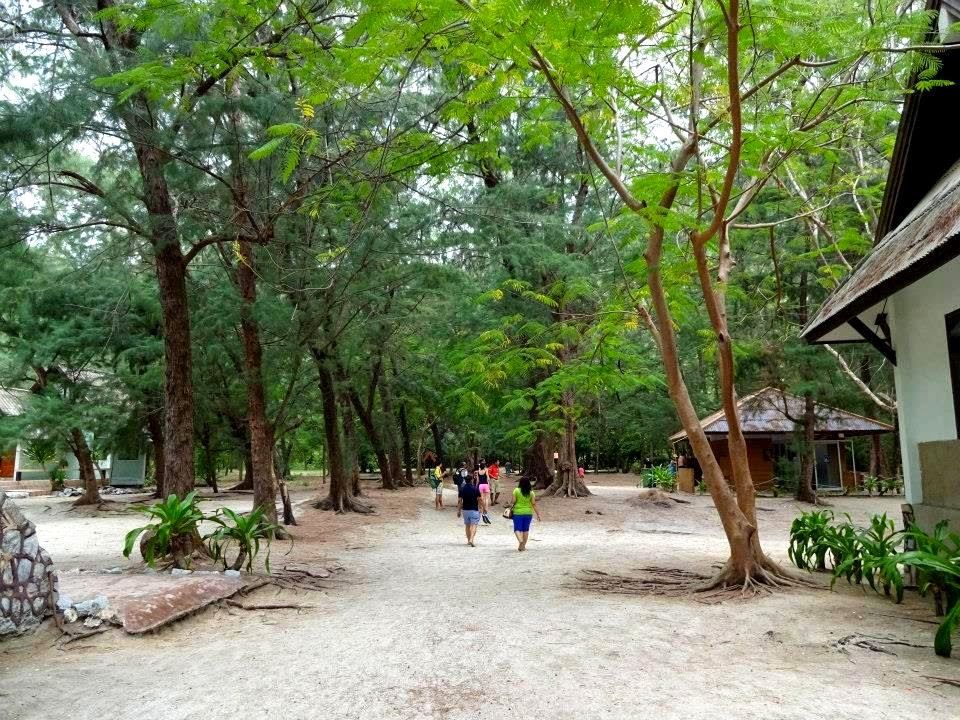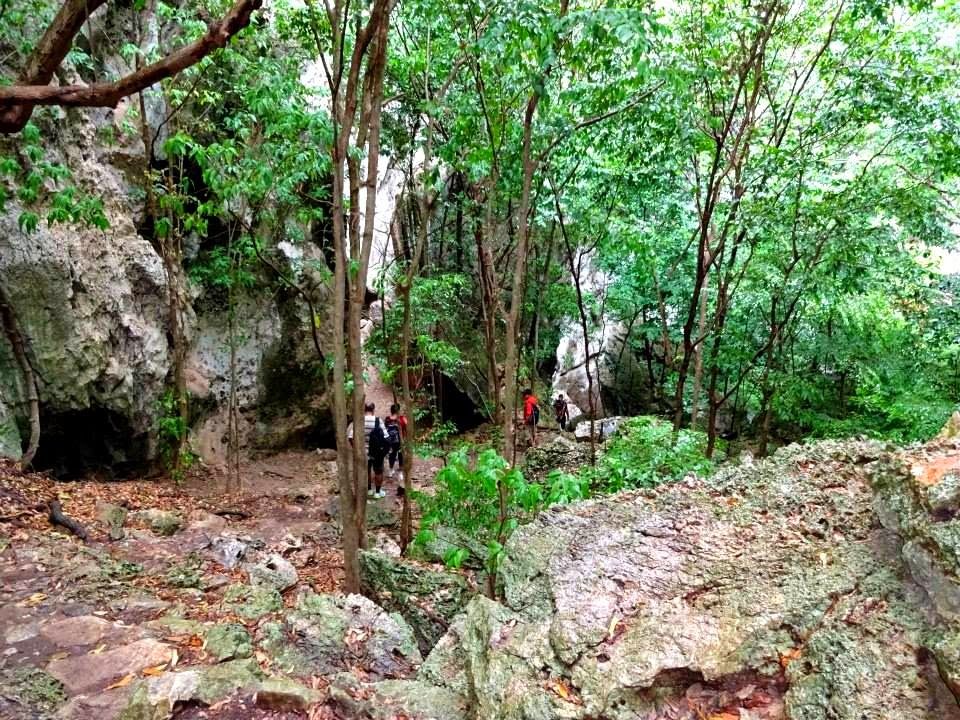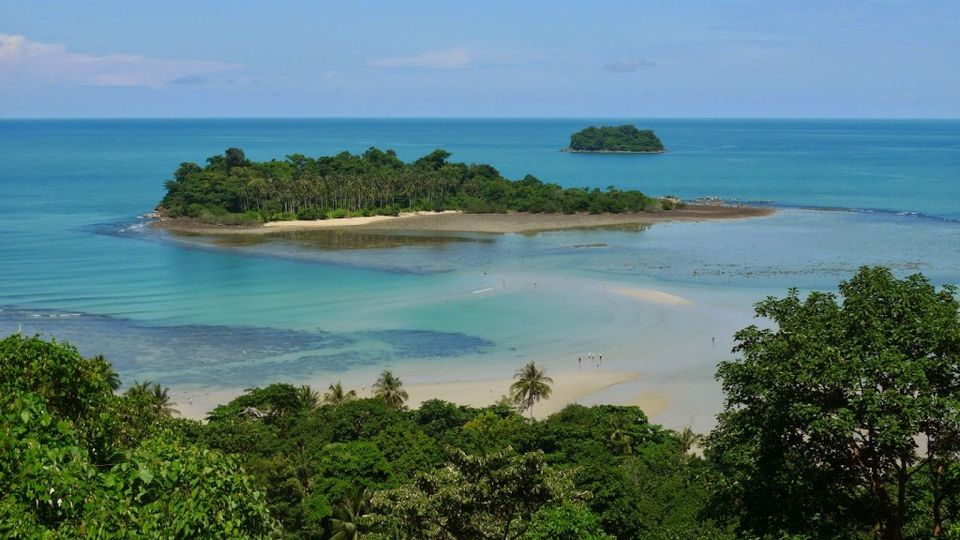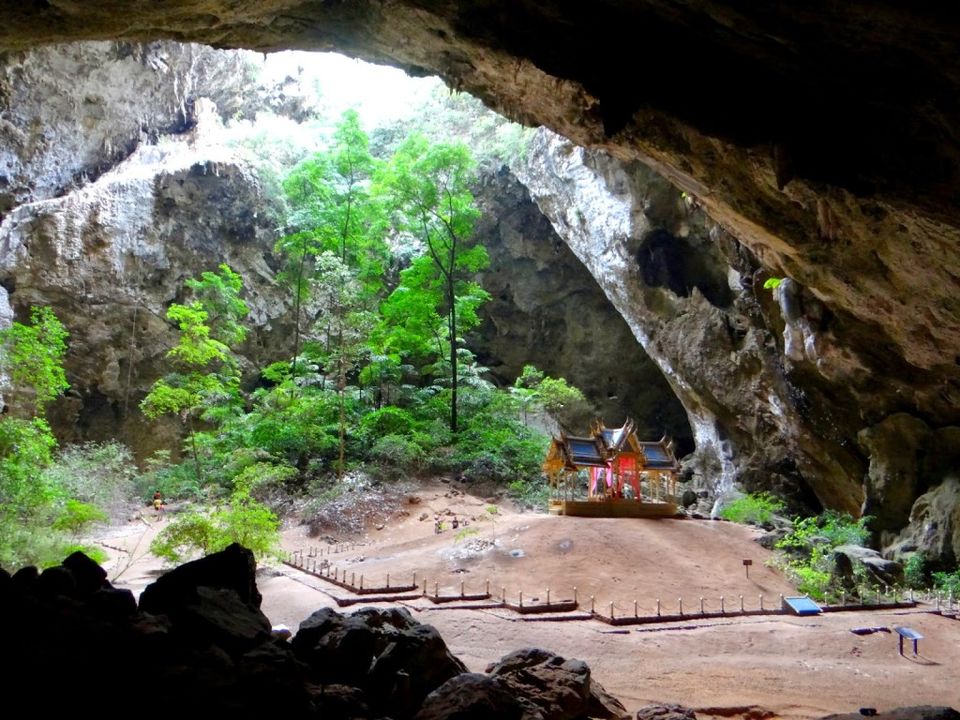 We climbed into three multicolored boats from the mainland of Hua Hin and set off via the Gulf of Thailand towards Khao Sam Roi Yot national park from where we will trek through the forest towards the Phraya Nakhon Cave. In contrast to the safety concerns of many travelers post military coup, Thailand is as safe, friendly and welcoming as it always was. Few days back I attended the Thailand Best Friends Forever festival in Bangkok where I couldn't help but fall in love with the people who had gathered.
"Thailand is safe, friendly and welcoming as it always was"

Back in the boat while sailing towards the national park, the sky is overcast, yet I am excited for the adventure that lies ahead. After a short trip we land on the golden and seemingly untouched Laem Sala beach. Since this is monsoon season, only few tourists are on the Island making it even more exotic and mysterious. I would have stayed on the beach gazing far into the sea and had done some mind poetry had my guide Joey not called out saying "Chalo Chalo" (Let's go). He is quick to have picked up few Hindi words from us.
How to reach Khao Sam Roi Yot national park: It lies in the Prachuap Khiri Khan province and approximately 50 kms from Hua Hin. One can drive up to the park in own vehicle or hire a cab from Hua Hin.
Hua Hin has recently sprouted as one of the exotic destinations of Thailand where I am left charmed by the countryside cottages that I can hire. The cottages are beautiful, comfortable and available all for yourself. I definitely plan to come back to Hua Hin with my partner and hire one of these for few weeks. The cottages are available between THB 300 to THB 3000 per night depending upon how exotic its location is.
The trek to entrance of Phraya Nakhon Cave from beach is approximately 1 km with trekking of medium difficulty level (probably high difficulty level for smokers). Thailand tourism has thoughtfully put markers in the forest to guide the trekkers as well as filled the gaps in rocks with mortar to prevent tourists from slipping during rains.
Halfway across the trek on the mountain, I feed my eyes with the view of Gulf of Thailand that is dusky right now due to overcast weather but bursts into stunning colors during sunshine. To know more about Gulf of Thailand [Read: Gulf of Thailand]
Another 30 minute walk brings me to a deep plunge where I climb down into a huge cave that suddenly appears in the middle of a forest. The sounds of forest are replaced by a silence that is only broken by the echoes of a handful of tourists.
I have to climb down flights of stairs to reach the bottom. On the way, I see many stalactites and stalagmites that have joined at various places. However due to climate change, some of these once magnificent creations of God have dried up.
About Phraya Nakhon Cave: It was named after a ruler who discovered it approximately 200 years ago while taking shelter from a storm. The cave is made mainly of limestone with skylights above. Suns rays that enter the cave through these skylights give it a mysterious and silent aura. Rainfall into the cave through these skylights have resulted in the growth of trees adding to the charm of this place.
And finally I am gifted with the prize when I set my eyes on the Tetrahedron Pavilion that was ordered by King Chulalongkorn (King Rama V). This pavilion was built by hand in Bangkok and assembled in the cave by skilled workers.
Basic Information:
Entry fee to Khao Sam Roi Yot national park: THB 200 (for foreign nationals), Free for Thai nationals.
Ticket of long tail boat to Laem Sala beach: THB 150 per person.
Distance from Hua Hin: 50 Kms, 50 min traveling time.
Disclaimer: All the views above are out of my own experience. The information given above is subject to change over time.
The trip to Thailand was in association with TAT (Tourism Authority of Thailand) and Thai Airways.